Rack for sale!
The rack retailed for $1700USD. (Ultralights and X4s are pricey, sorry gang!)
Looking for $1000 or best offer
Contact me with offers
email: matt@novaugust.net
wechat: mashew_august
The rack will be available at the end of November.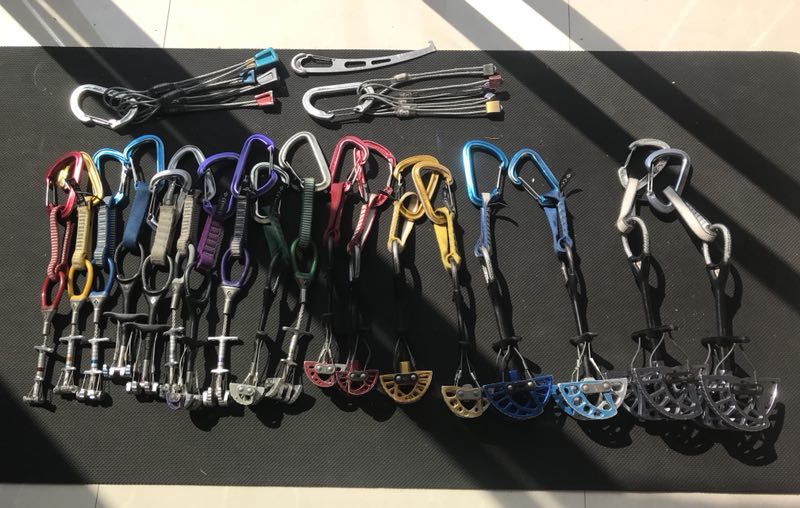 ---
It's a double rack with color-coded biners included.
All cams are Black Diamond.
Nuts
There's also two sets of nuts: 5 DMM Offsets and 5 Black Diamond small nuts.
Cams
In total there are 18 cams, with singles of .1 and .2, then doubles from .3-4
X4
Ultralight (Super nice for travel / alpine adventures, practically brand new cams)
1
2
3
4 (two of these! so light!)
C4