Anchorage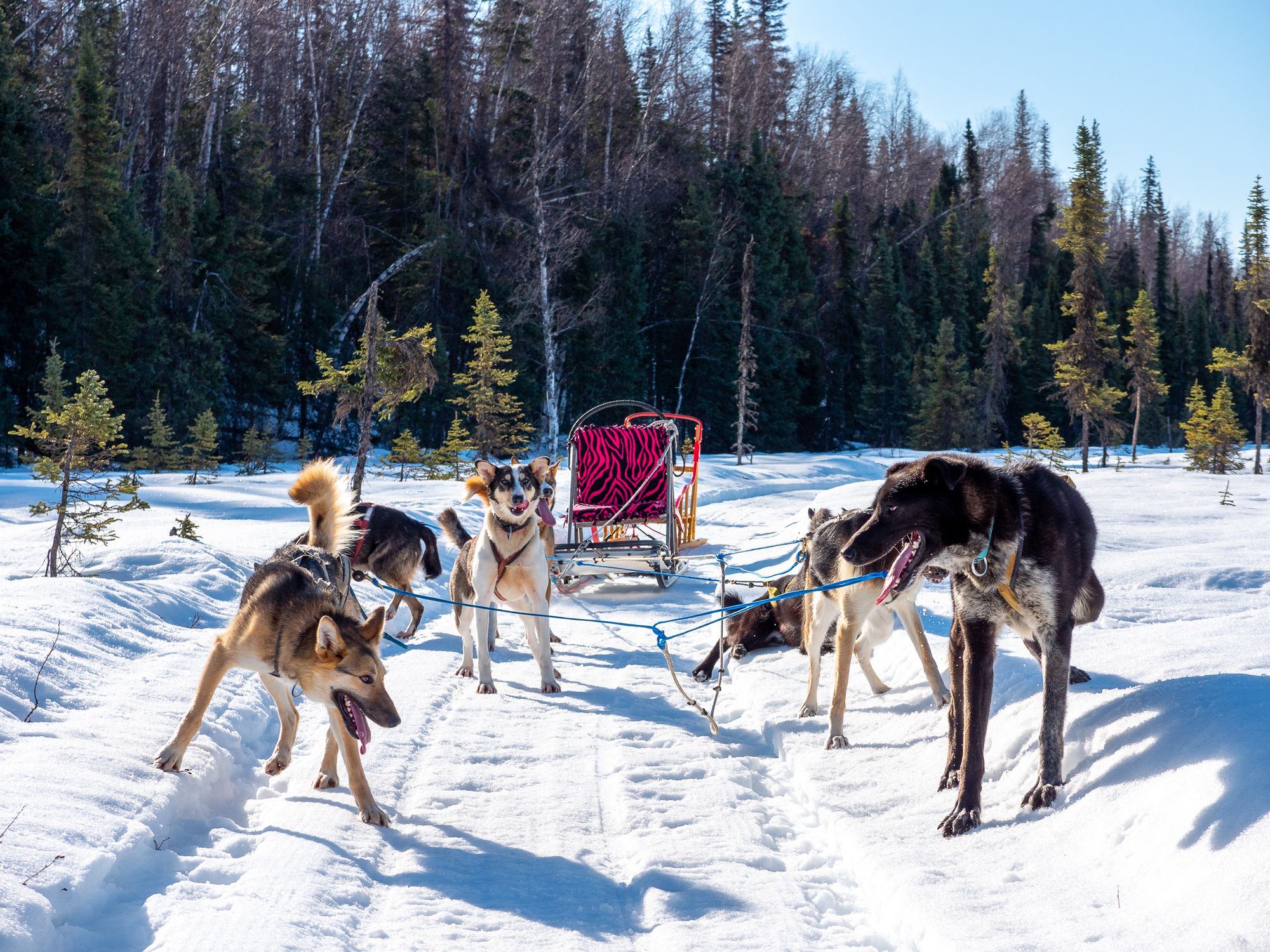 Straight from the deserts of Utah to the Alaskan mountains. I parked the van in Bre and Reid's backyard in SLC, did a quick bout of packing, and got on a plane heading north and west.
Some of the stories from this trip have leaked out in the story of the Ursus Major Avalanche); here are the rest.
Anchorage
I came to stay with Sagar. Essentially, this was my "No seriously, we're going to be friends now" visit. I'd done my share of courting Sagar when he blew through Laramie, but this time there'd be no getting rid of me until I boarded my flight to Valdez.
Sagar's old friend Kendra was staying with him before I showed up. Sarah, his (then) fiance (and now wife), was off enjoying tropical weather elsewhere. The house was still plenty full, because in addition to we three humans we had Vedauwoo, Tux, and Dolly. The first two are the fur children of Sagar and Sarah. Dolly flew in with Kendra.
Those three were not the only furchildren I spent time with though. Sagar used his photog connections to get Kendra and I some time with the puppers on a sled team too!
The Hounds of Alaska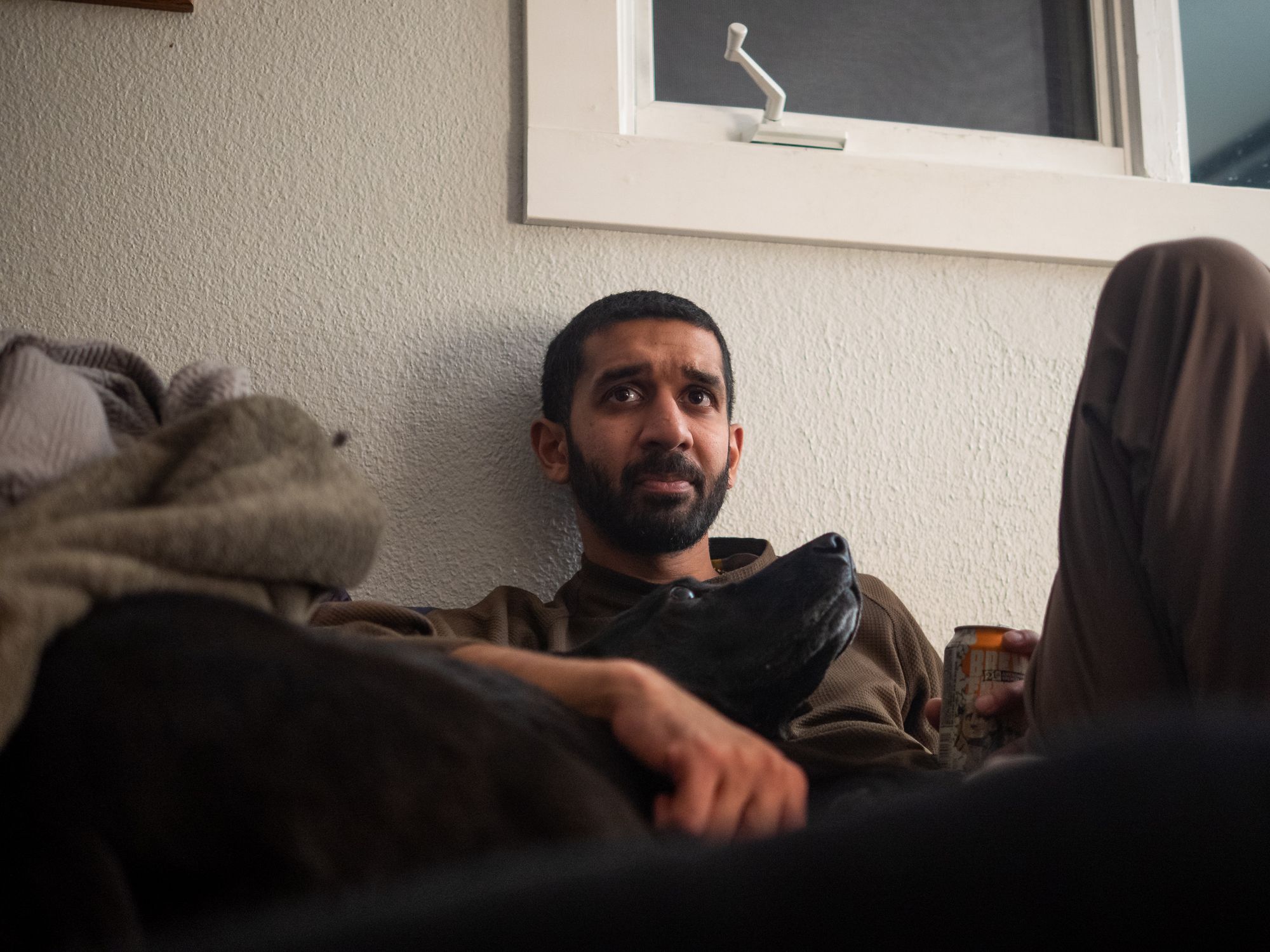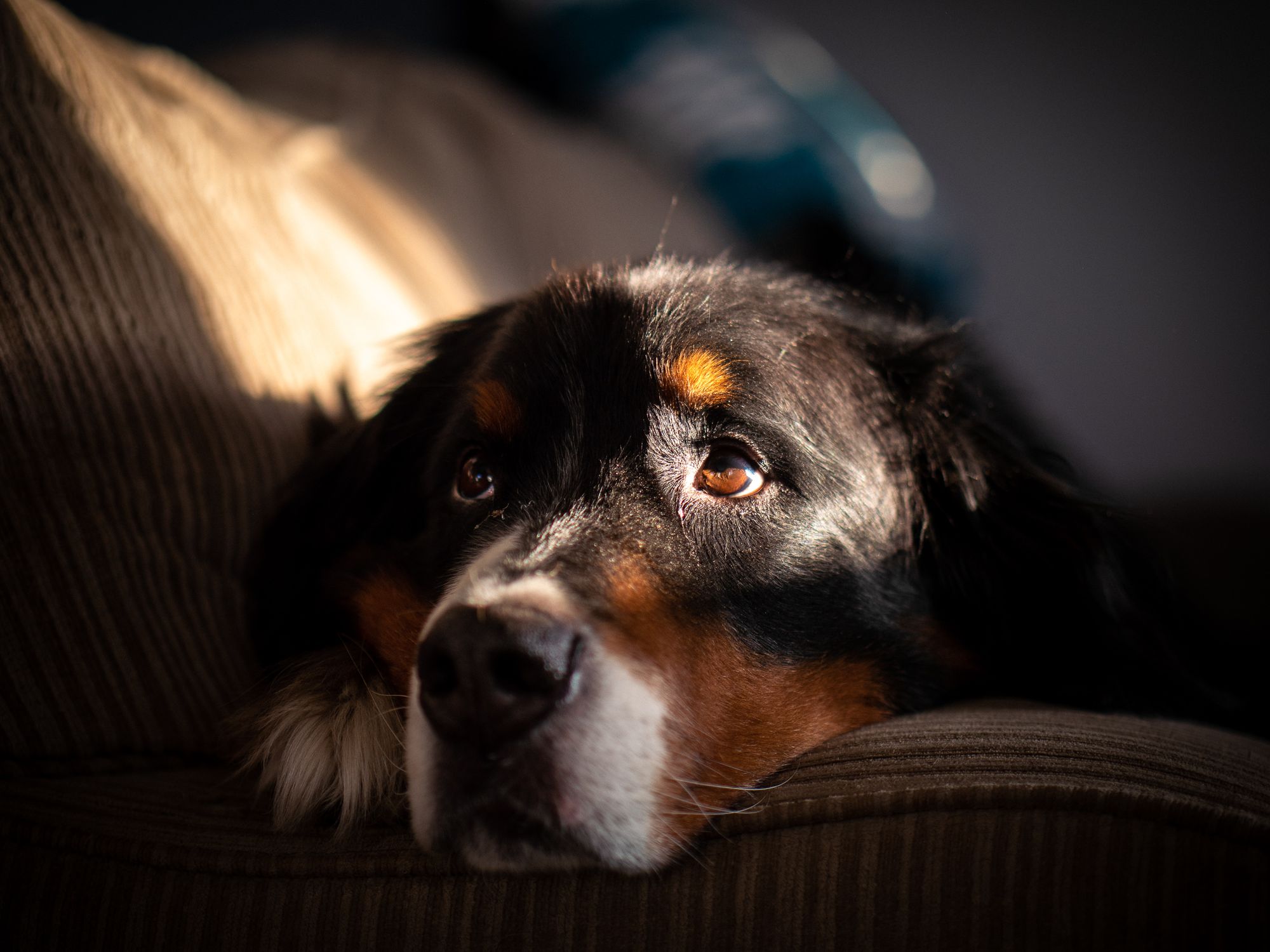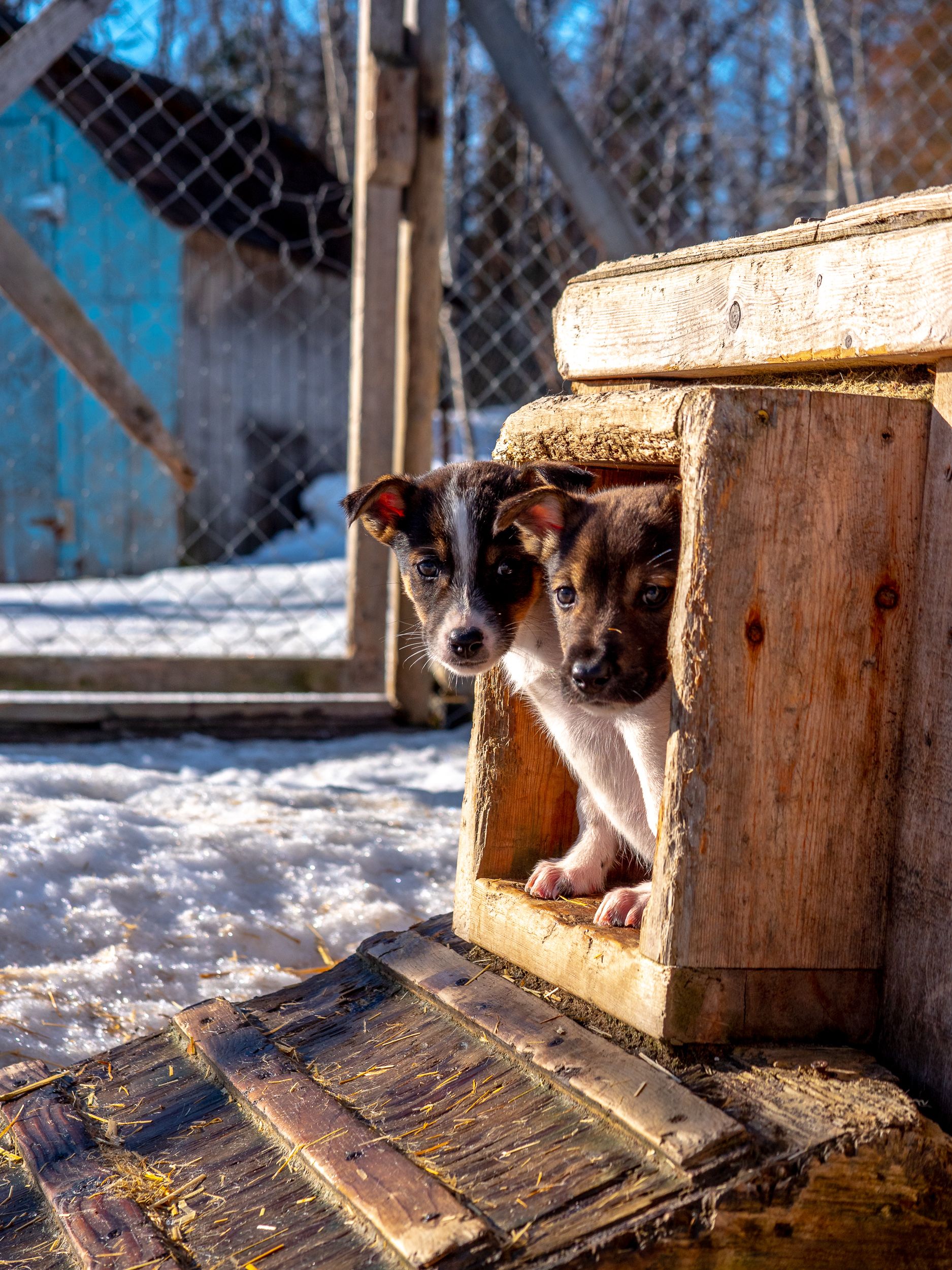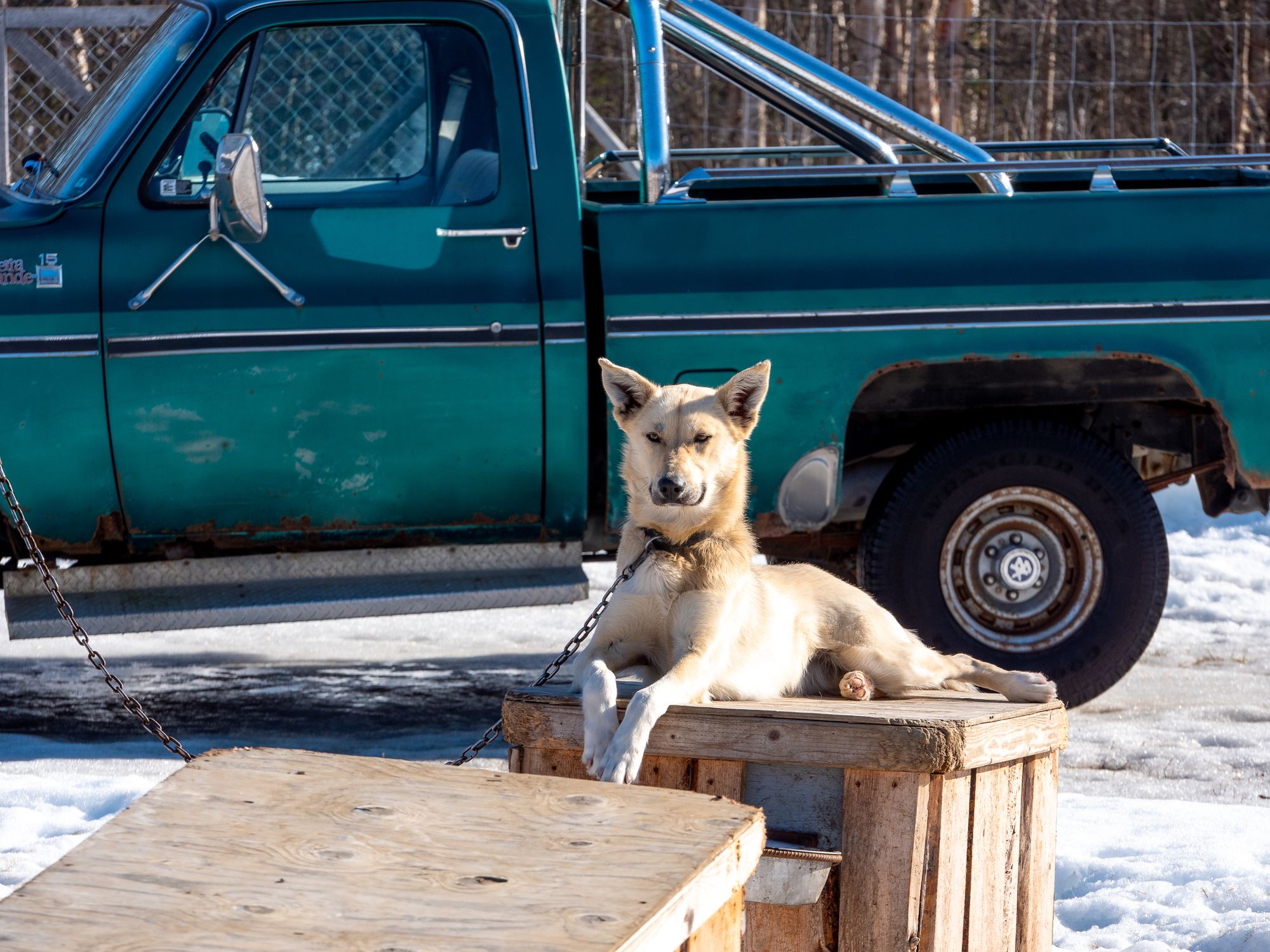 Seward Highway
Given that Sagar and I were friends through climbing (and my insistence, per above), it was obligatory that he dissuade me from believing climbing was what had brought him to Alaska. Two days climbing road cuts on the Seward Highway had me convinced: Sarah must be a hell of a woman to make it worth chasing her to the land of choss.
First up was a fun party of three climb on Anchorage's most classic of classics, a 5.7 multipitch. The view just about made up for the roaring highway and crumbling rock.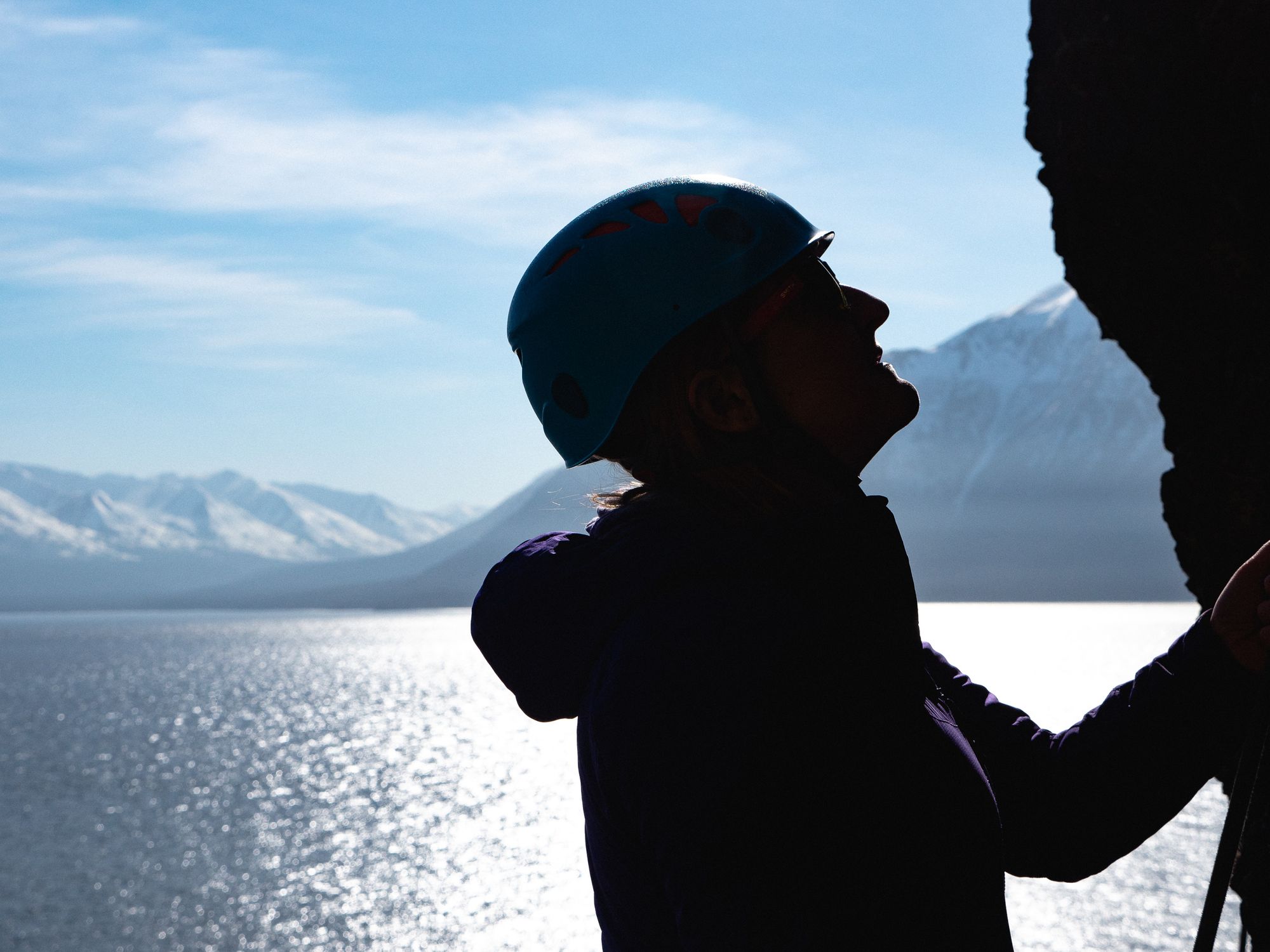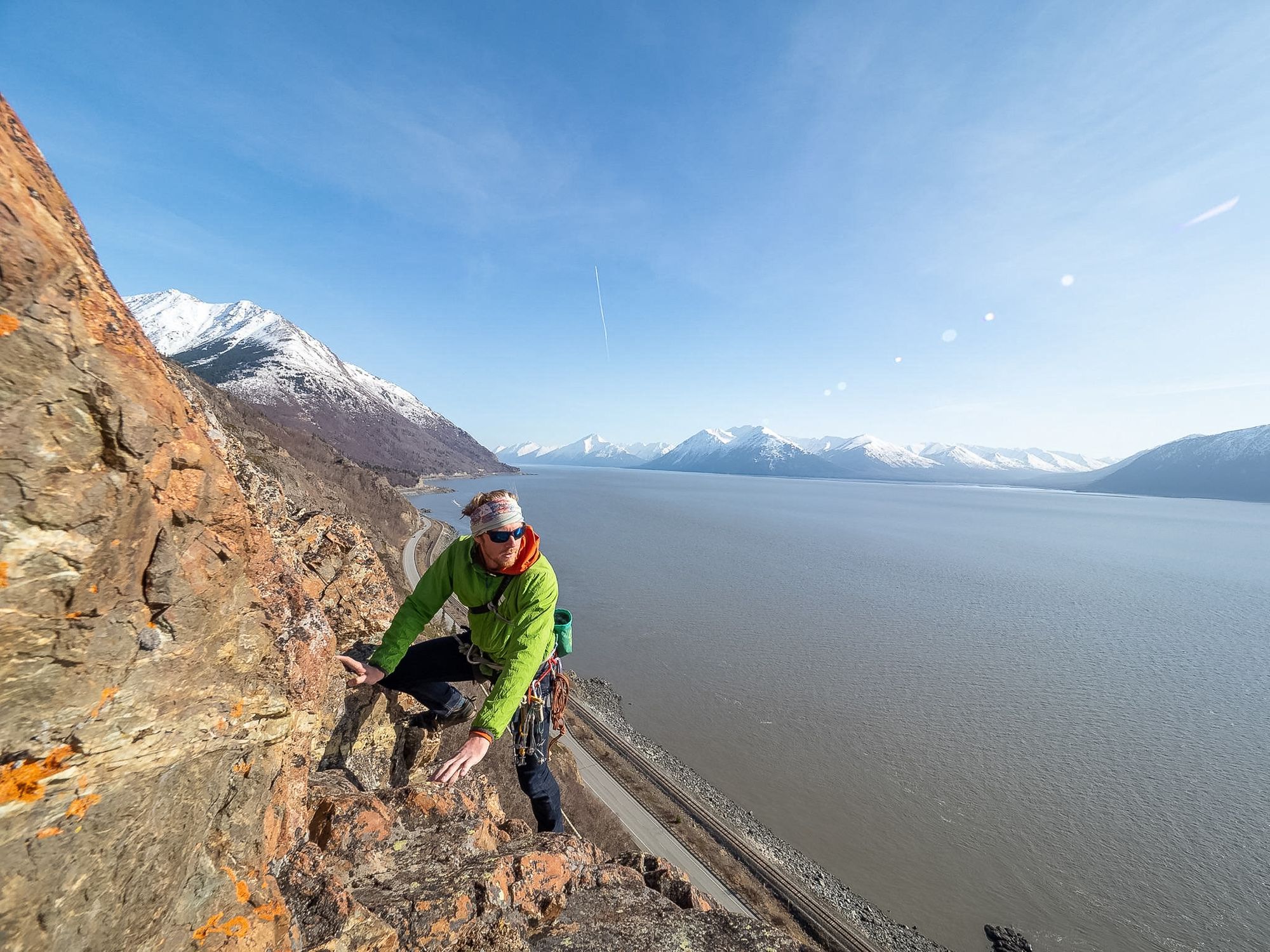 The second day on the highway was with new friend Jay. Having climbed with both him and Sagar means I've climbed with Alaska's two strongest Indian climbers or maybe the US's?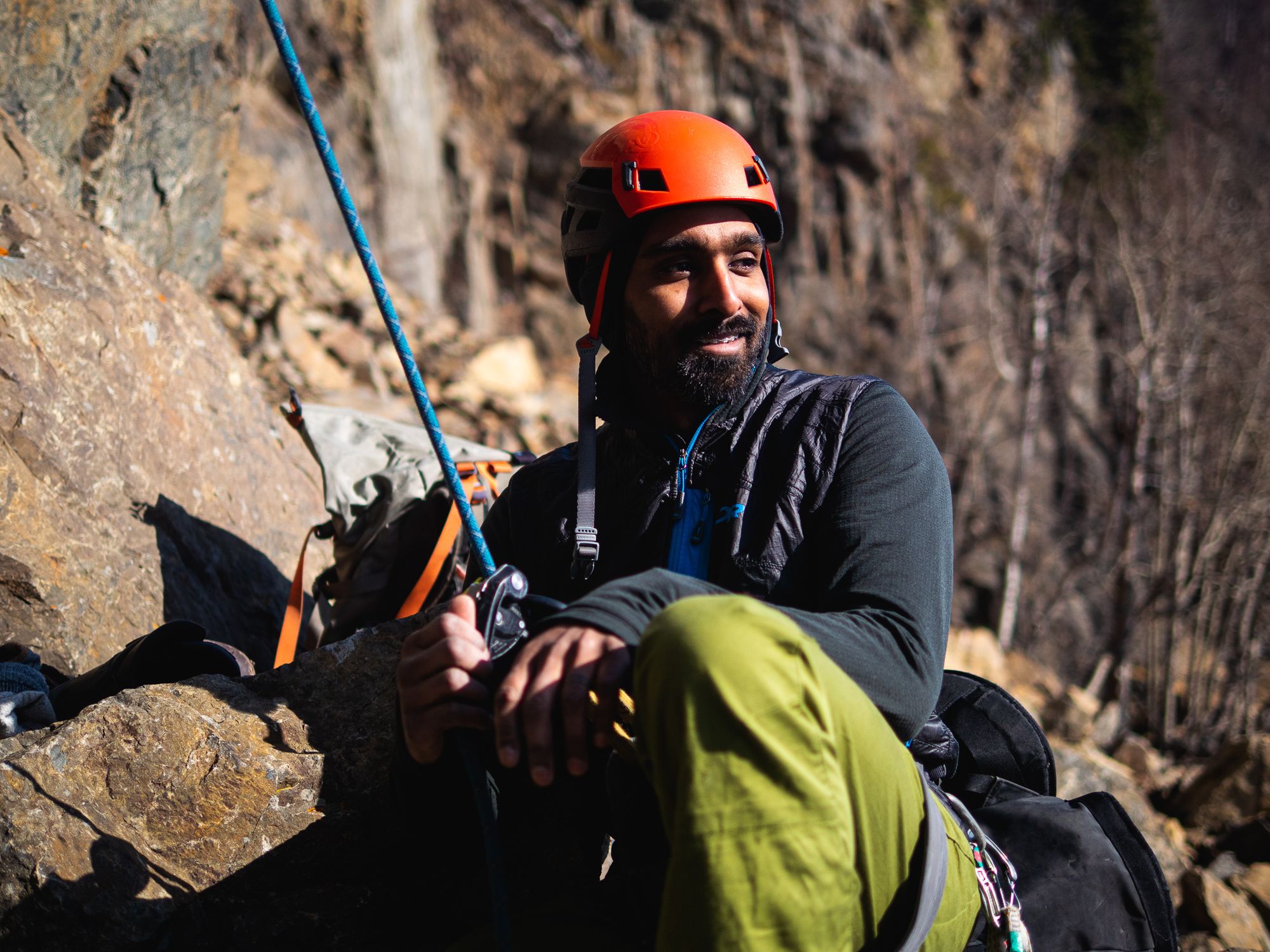 Also, Life
Anchorage wasn't just good times in the outdoors though. I spent a fair bit of time inside, renting an office at a coworking space or playing board games with Kendra and Sagar on the dining room table.
There was also that 90's themed drag show...