お台場
Jenn finished her two weeks in Japan with one last ride on the bullet train, headed back to Tokyo. We said goodbye to her at our fancy hotel on a man-made island named Odaiba (お台場 - I always thought it meant 'platformed land', fitting for a man-made island, but apparently it's a word for fort) out in Tokyo Harbor, and tried to take things easy after the bluster of Kyoto. Mom, John and I spent a day walking around Odaiba, Dad taking time off his feet back at the hotel.
I knew there was a giant robot (a Gundam, to be specific) somewhere on the island because I'd seen photos of Ryan in front of it last time he was in town. I knew it'd thrill my brother, but had no idea how good it'd look behind my stoic mother.
Keep in mind that Tokyo isn't all robots, staircases and tall buildings. It's one of the largest metropolitan areas in the world, but big cities have lots of room to hide big parks.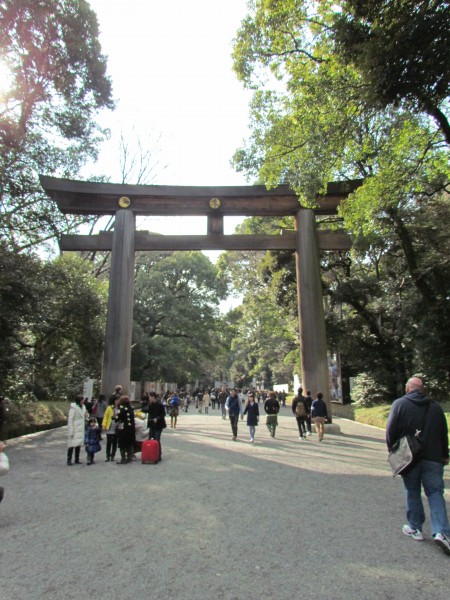 Rainbow Bridge
Night at our hotel left us with a view of a lit up Tokyo skyline over the waters, the spectacular Rainbow Bridge crossing the gap between our little island and the bustling city beyond.
我々の到来は相当に祝われました。
We spent a few days in Tokyo and then moved on to Hiroshima, my family's last stop before they went back to the States.