Biking To Jenny with Jenn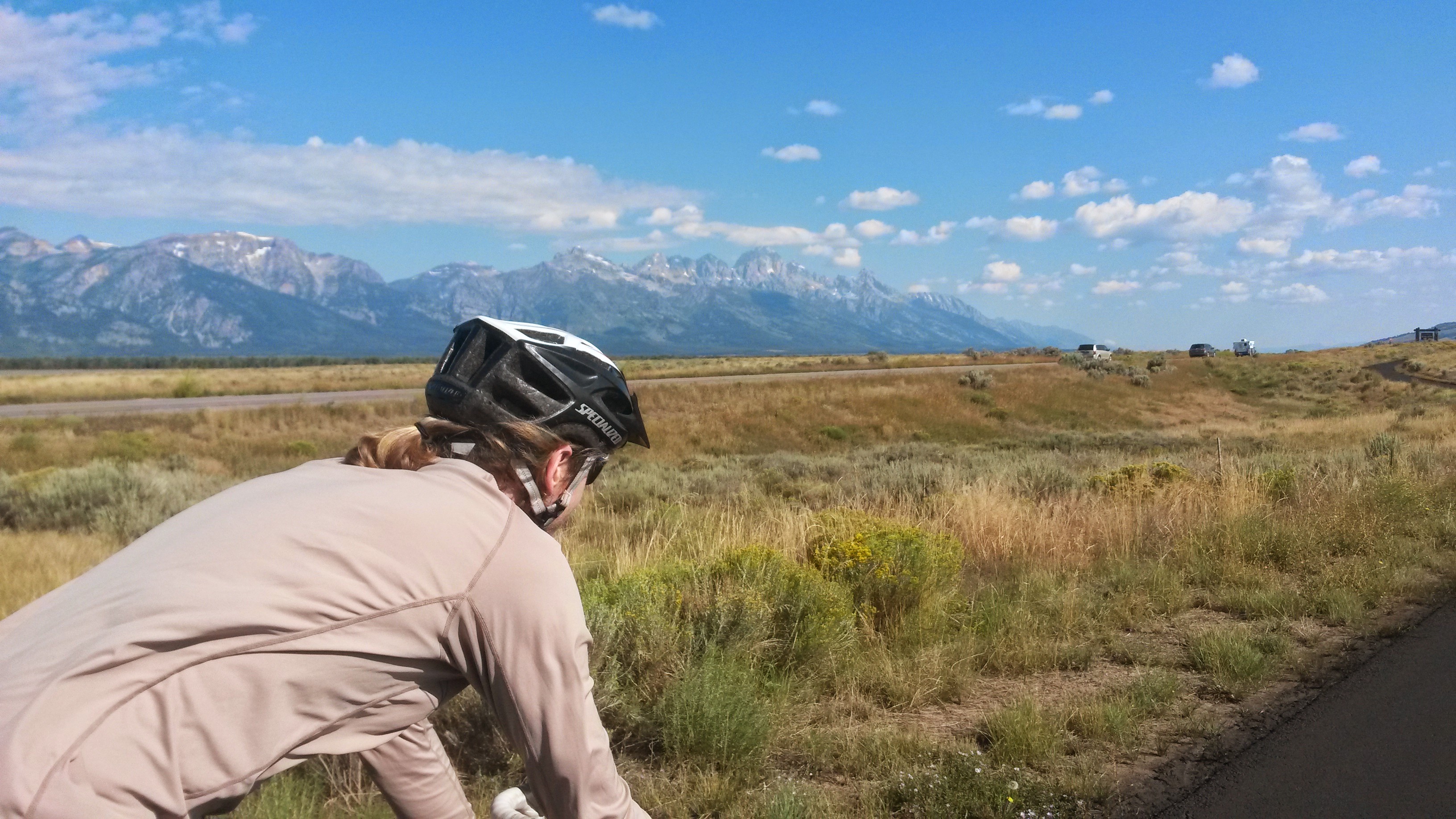 Bro just keeps on living the life.
Jenn is working down in Pinedale, and came up to spend the weekend. We enjoyed good eats, good drinks, and bike rides that turned out to be far longer than we first guessed.
Our route was a loop from Jackson, to Jenny Lake, to Teton Village, and back. Or, if you're a more pictorially oriented soul, it was like this.
We thought that was around forty miles, but were psyched to high five our own strength when we got home and googled that map up and found out it was 60. The best thing about the route was, it was almost entirely on curvy, fun bike trails.
Oh, and I suppose the other best thing is, mountain porn the whole way.
Anyways, we stopped at Jenny Lake to refill our bottles and enjoy the view, as well as to be gawked at by tourists.
But then, who could blame them?