Californian Deserts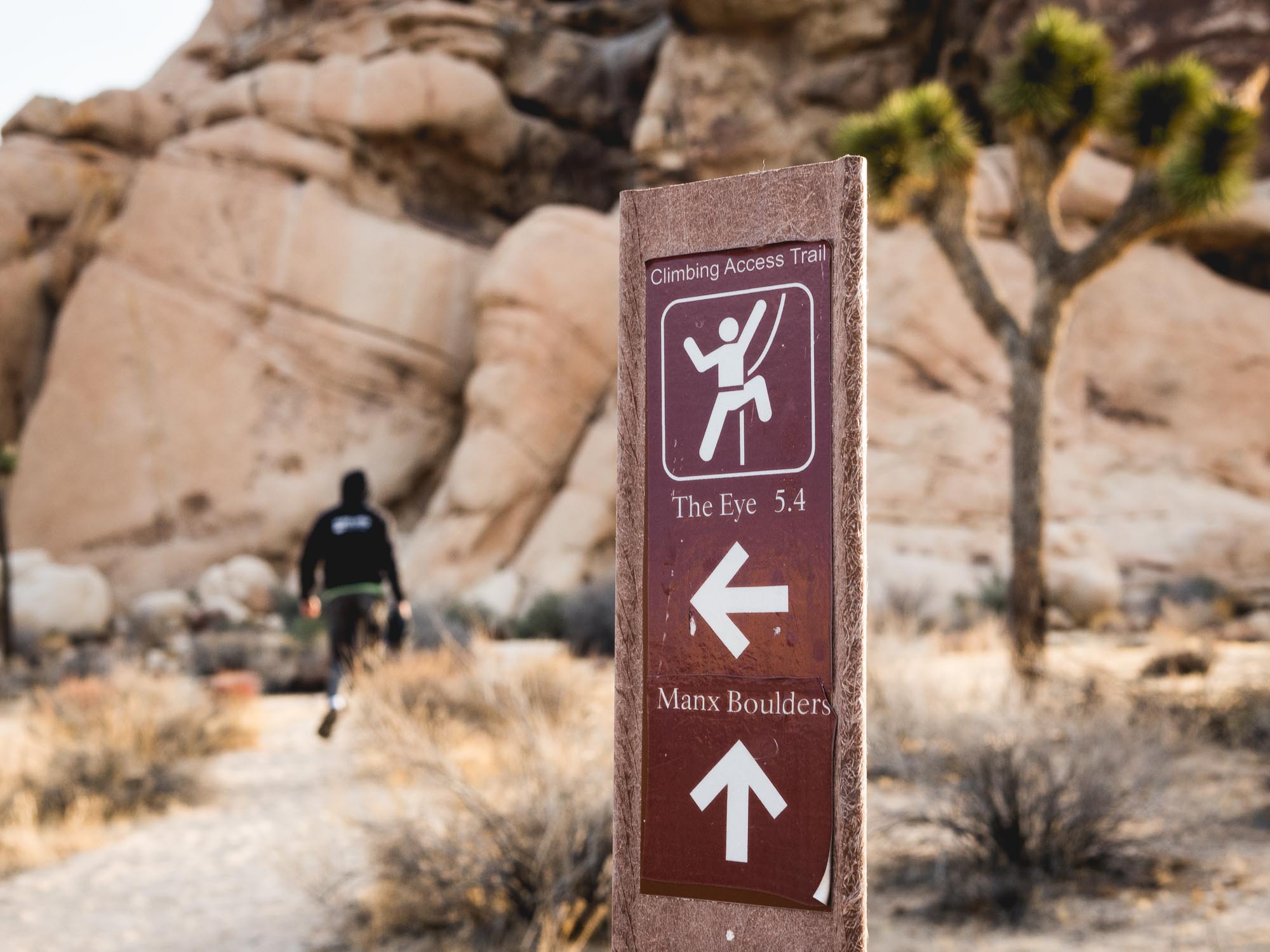 Joshua Tree
Phil and Amy. I hadn't known them long at all before they'd seen my naked bits. That didn't seem to put them off of me though, as a little over a year after we first met they appeared open to my visiting camp in Joshua Tree.
Late at night in the Hidden Valley Campground I laid eyes on a van with Canadian plates. I stole a spot a little further down the circle and hoped to catch my friends in the morning.
Dawn roused me and I walked down to Phil and Amy's site. As they slept in I introduced myself to a few others who had gotten up with the sun. I went off with these neighbors to remind myself that as for bouldering, well, I have room for a great deal of growth.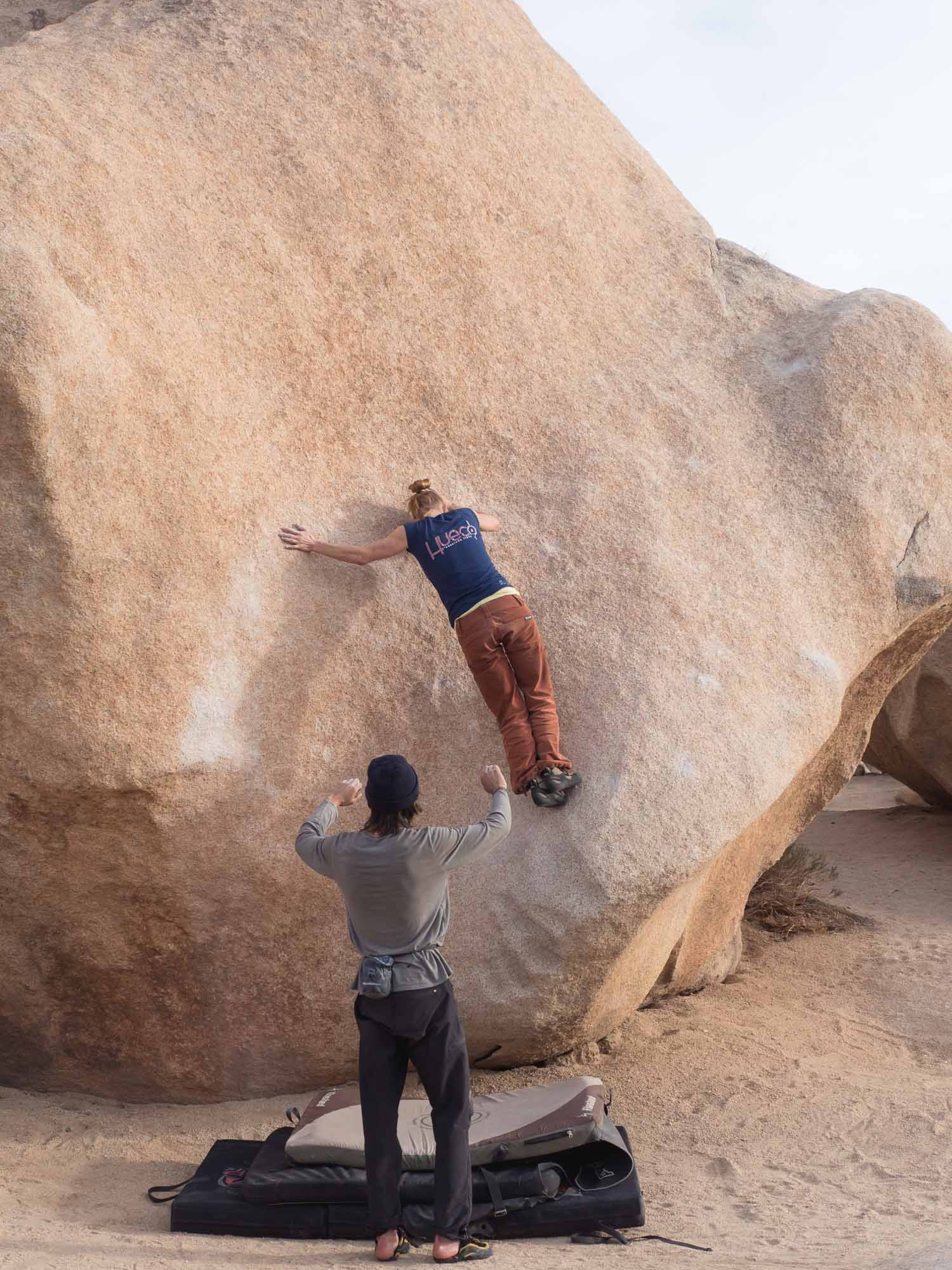 Stem Gem in Joshua Tree's beautiful early morning light
Amy stuck her head out of the van a good bit later to see a strange man had set up his kitchen on her site's picnic table. Like a startled tortoise she went right back in and pulled the door after her.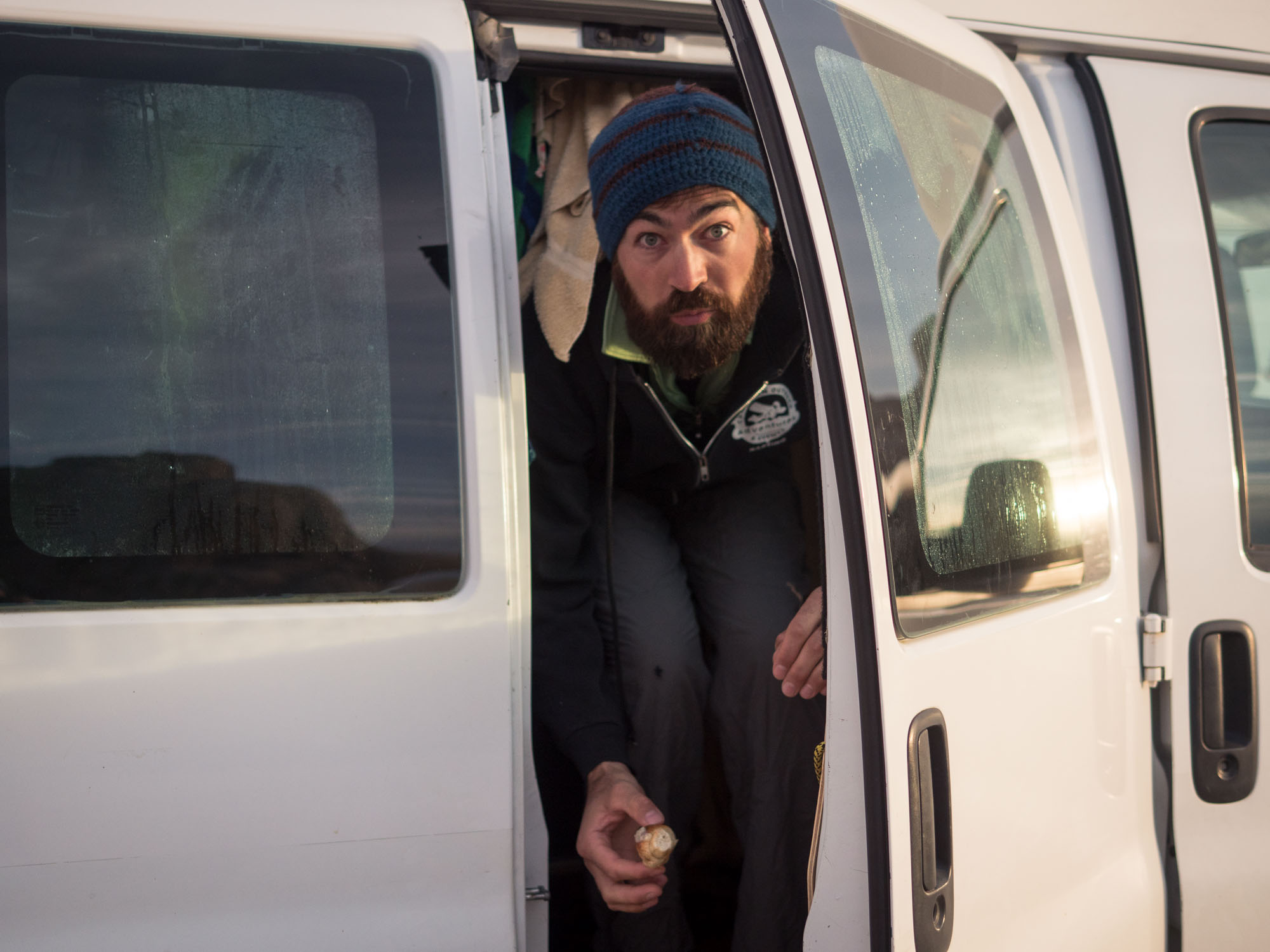 We three caught up for a bit and talked rock. After watching people fall off Stem Gem as a group for a while, I tried my hand at some V0- highballs (some call it freesolo onsighting, but that sounds dangerous to me) while Amy and Phil went out for a day of climbing that would involve ropes.
That evening we went adventuring.
The Life
My short time in Joshua Tree passed quickly with those two. We spent a day at hot springs an hour out of town, and had a terrific - and filling - pizza dinner just outside the park.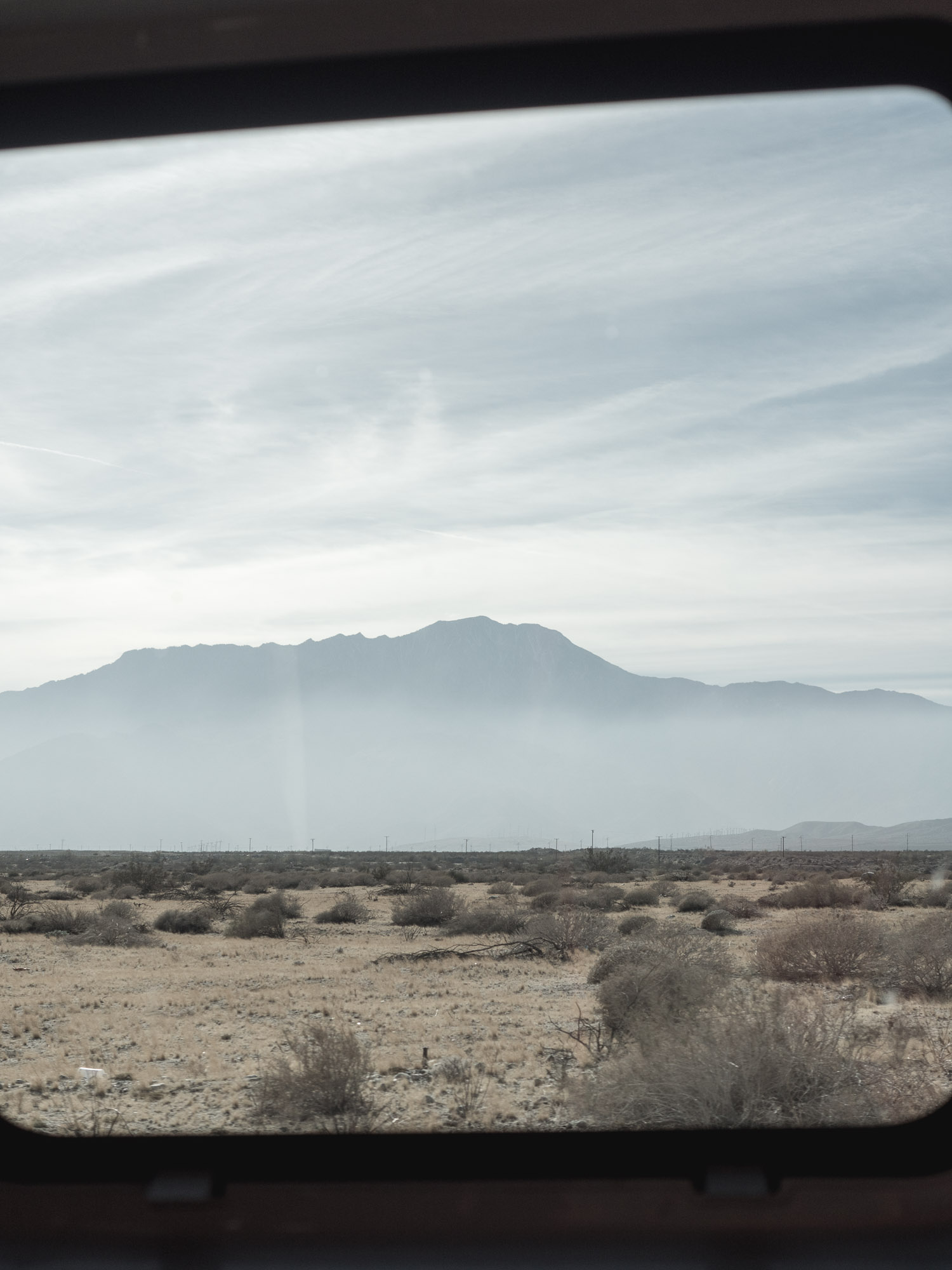 Looking out the window of Amy & Phil's van on the highway to the hot springs
The evening before our pizza Amy, Phil and I did The Eye together. Phil climbed past a second on a rope, but Amy and I just shivered in the shade and waited her out.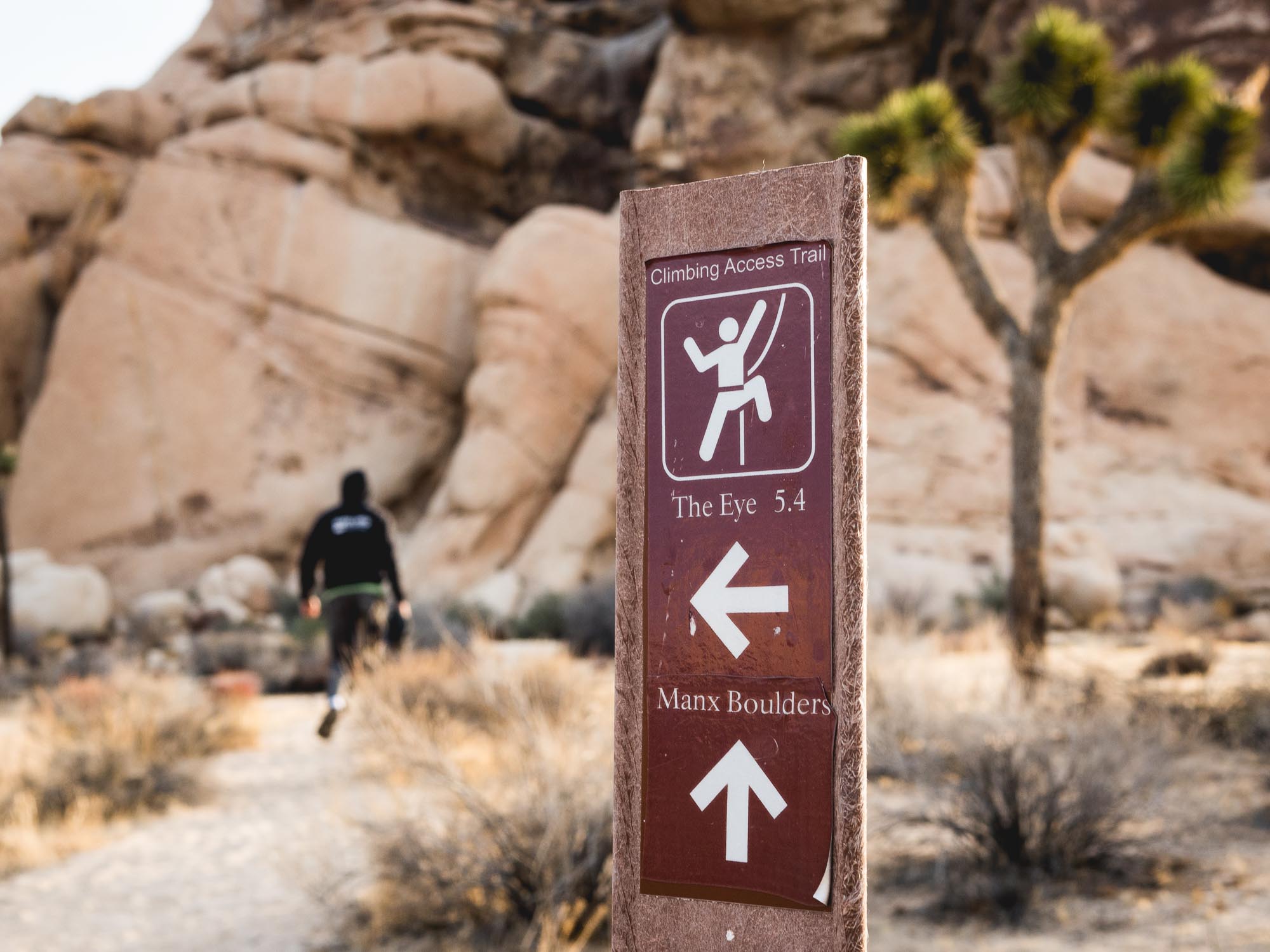 The Circuit
I knocked on Phil's door early on the morning of my departure. He joined me my camera on the the circuit I had developed over the last three days.
It took us across parking lot and in front of Joshua Trees...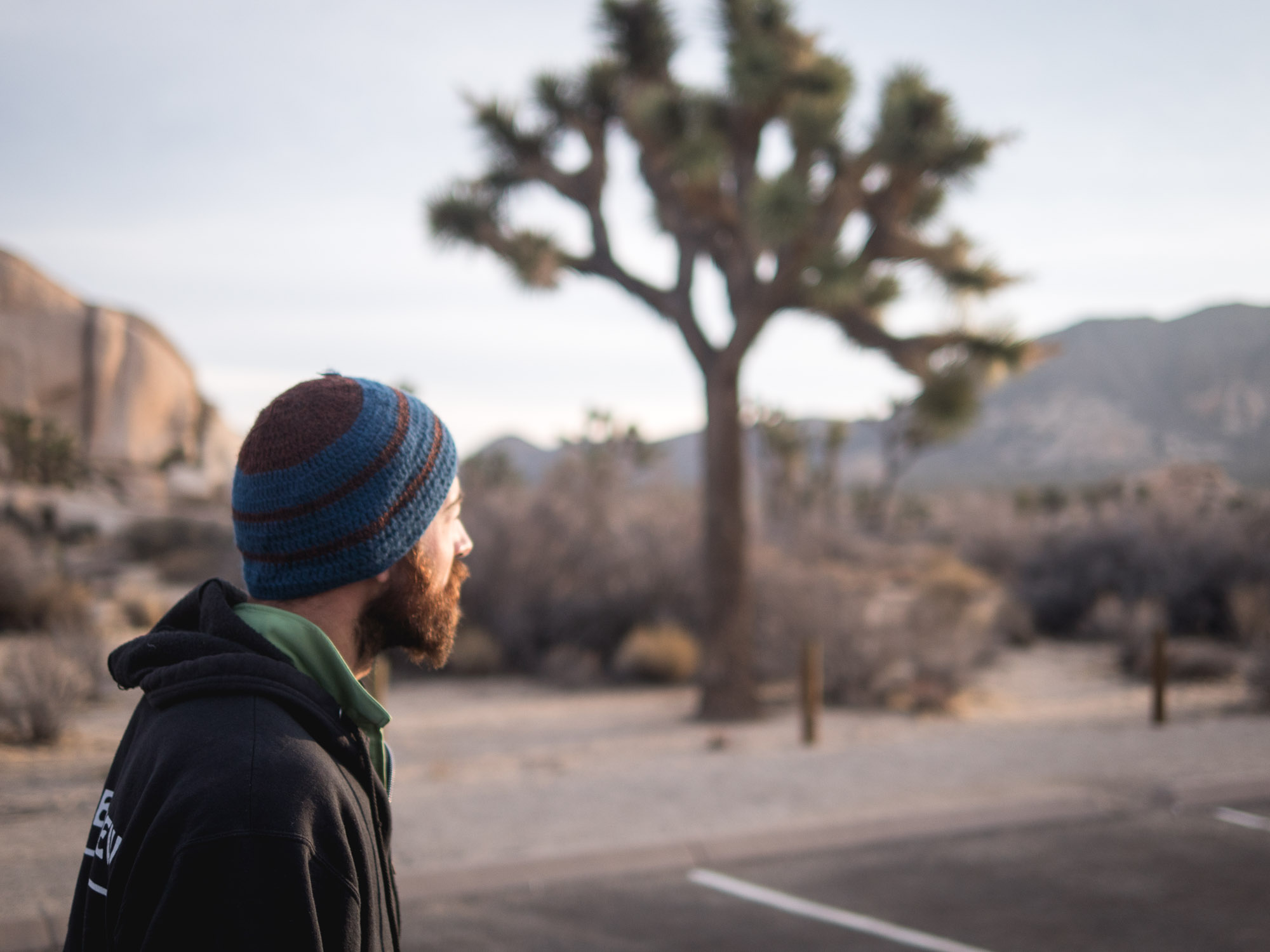 and up The Eye of Cyclops Rock...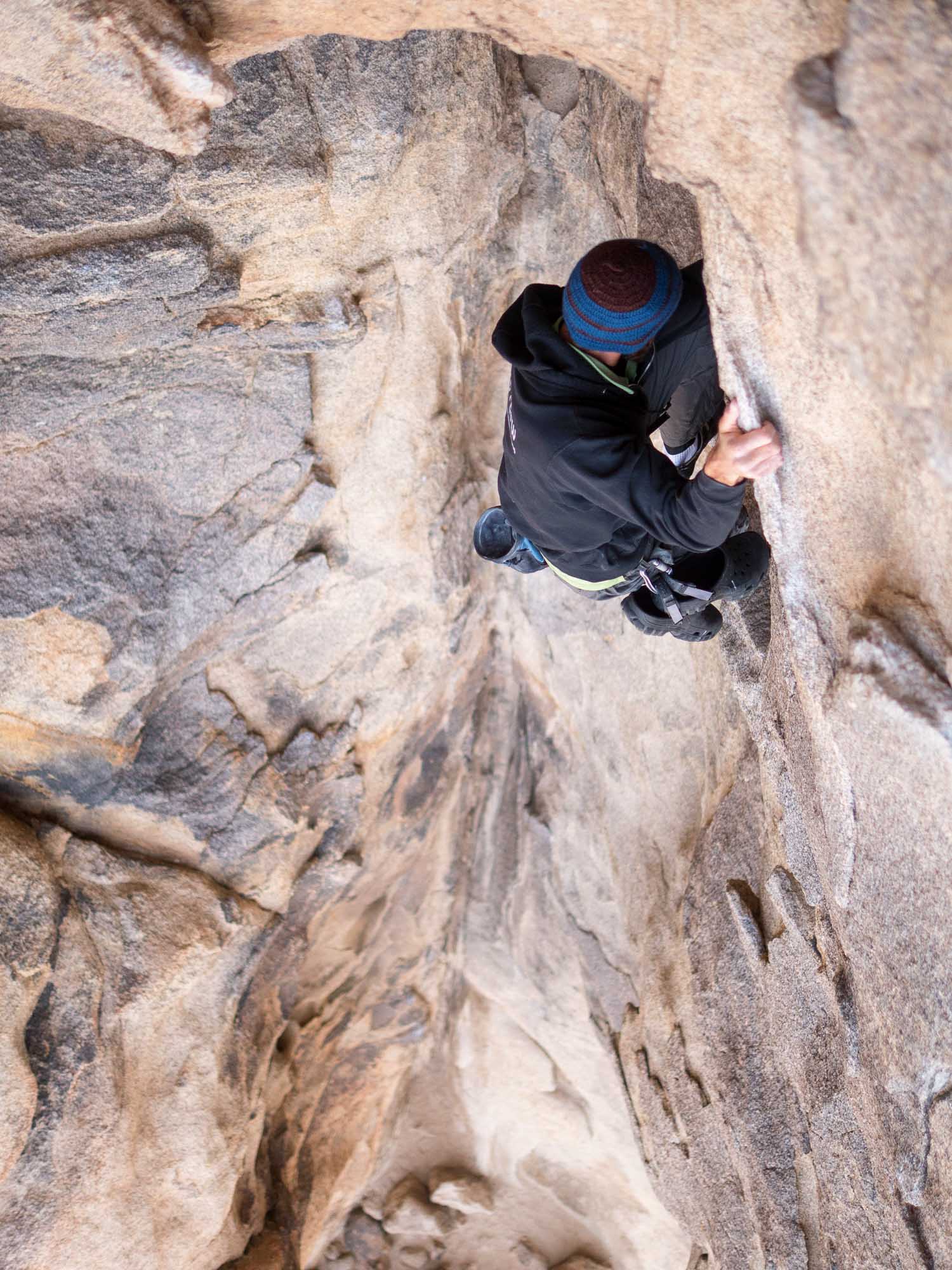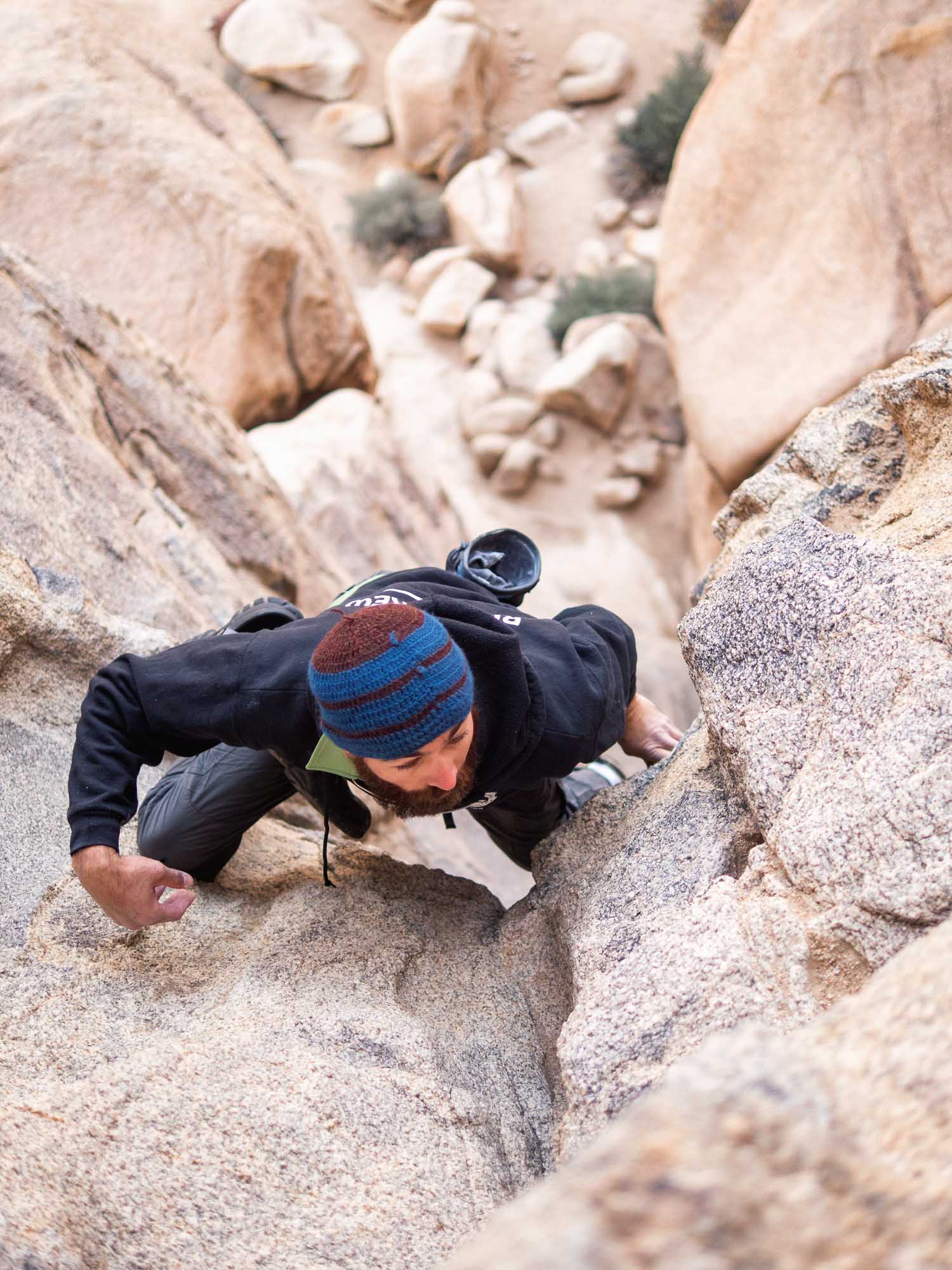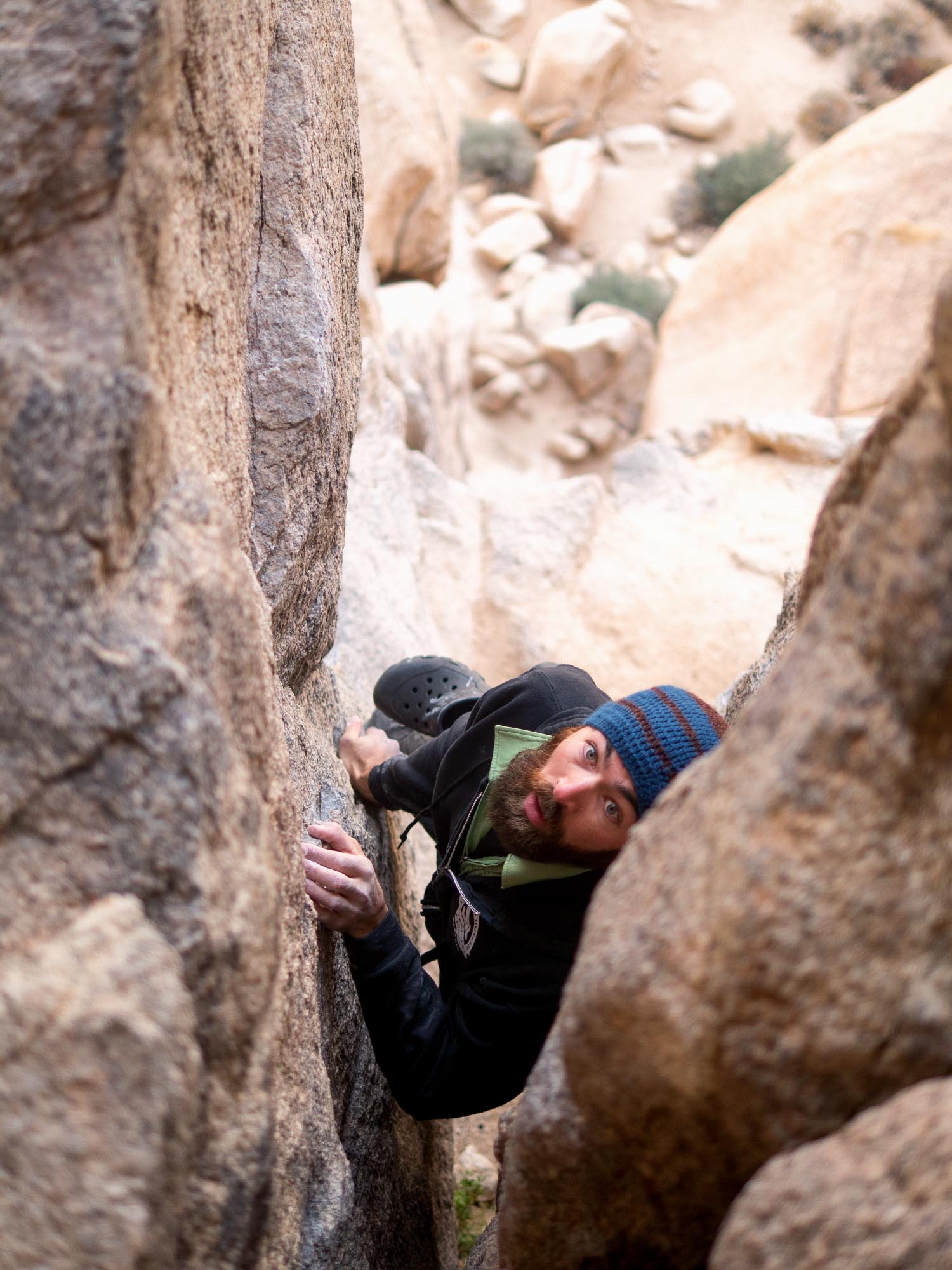 where we gazed out the eponymous eye and Phil re-donned his crocs for the descent...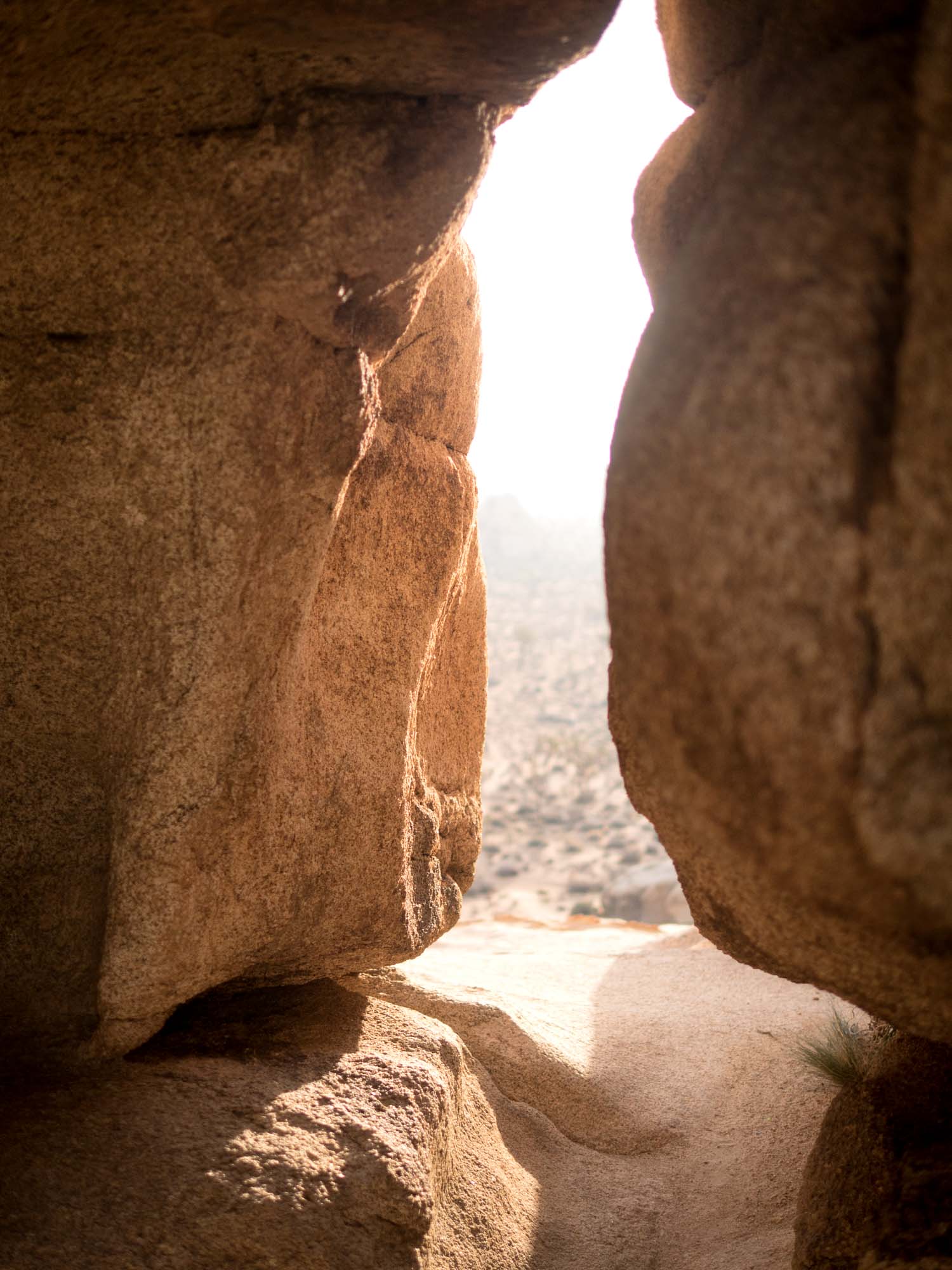 ... and the traversal to Beginner Two at Blob Rock. From there, a crest traverse and downclimb near The Bong, a 5.5 handcrack and the third route on the circuit.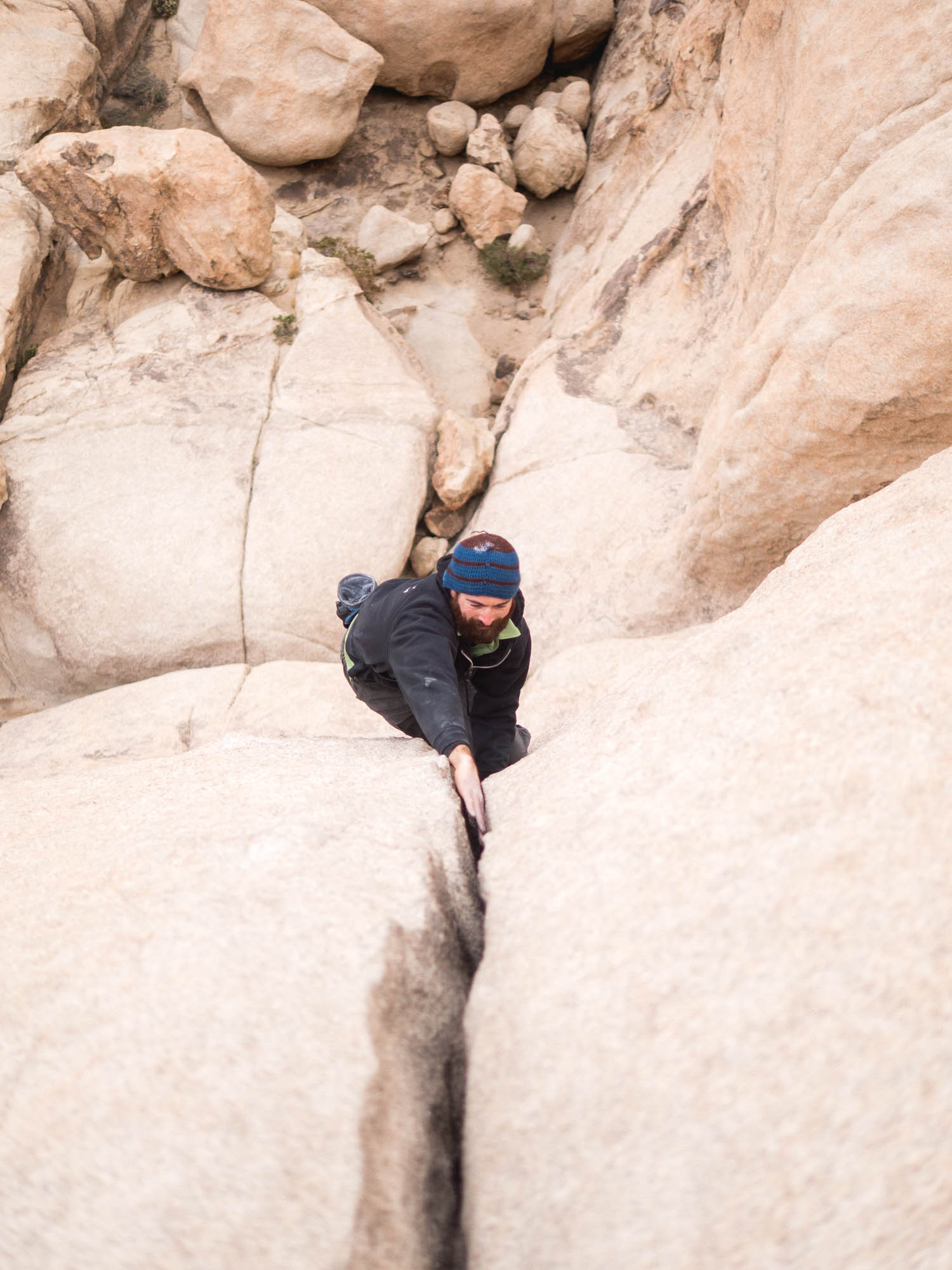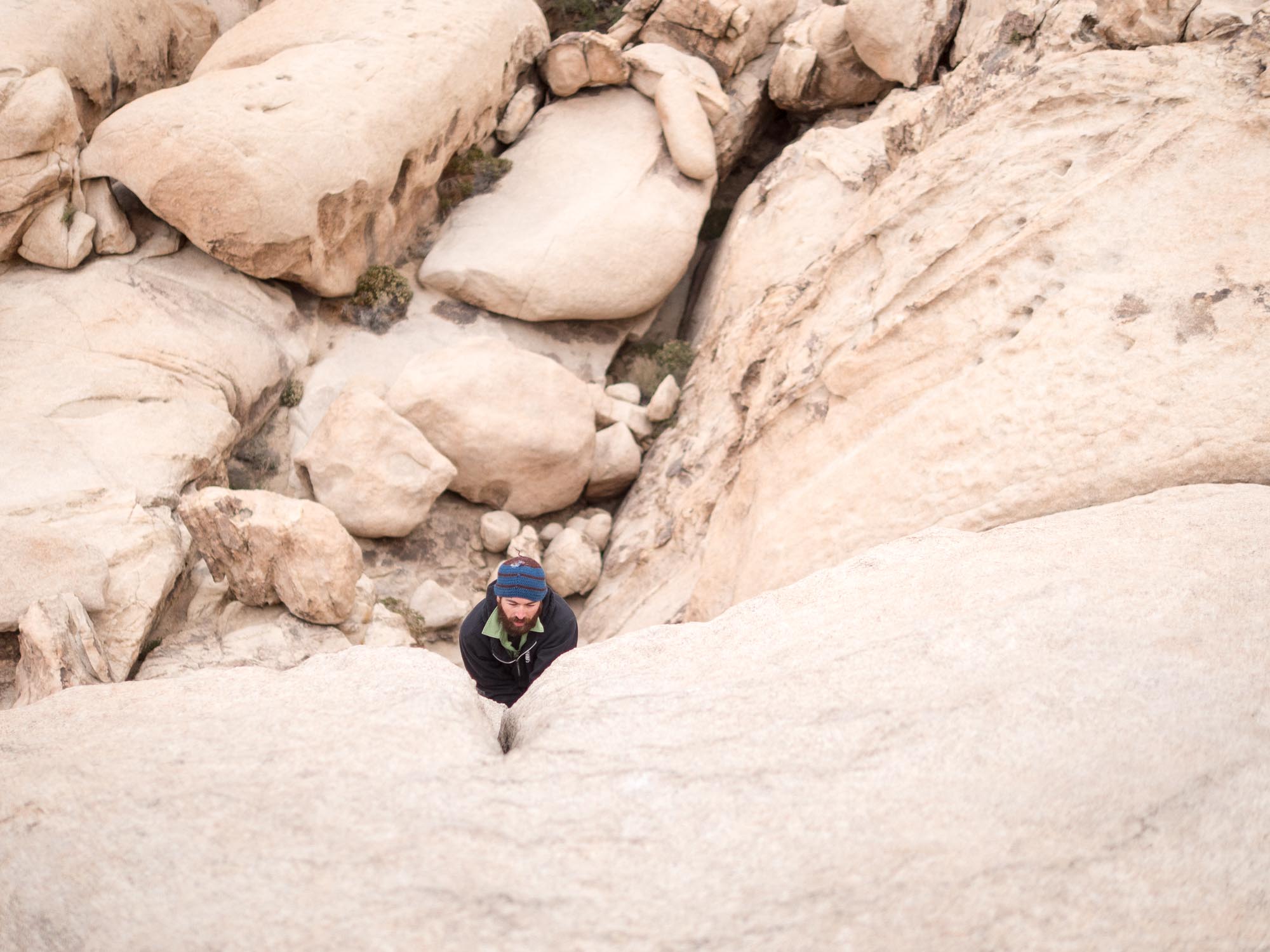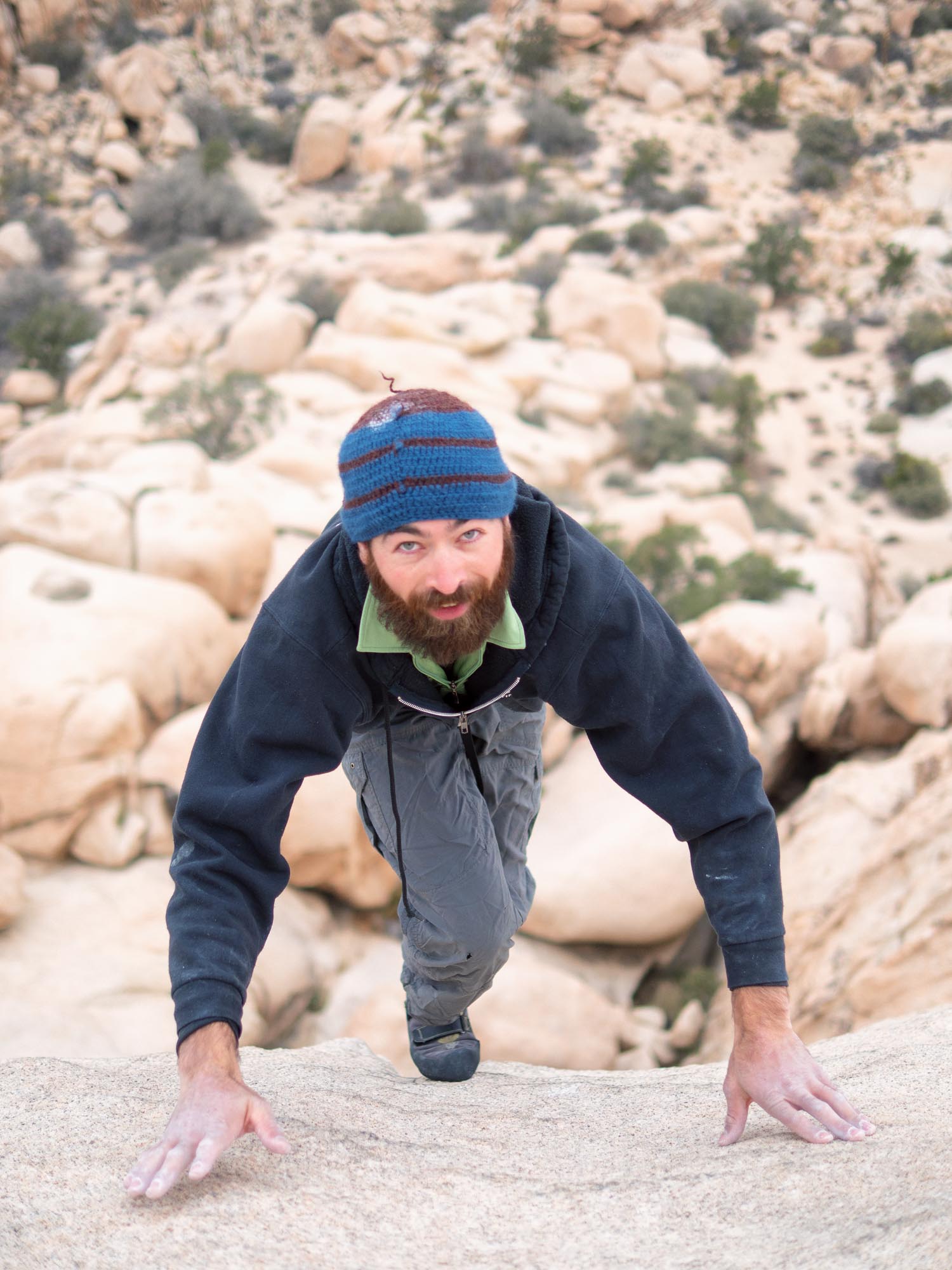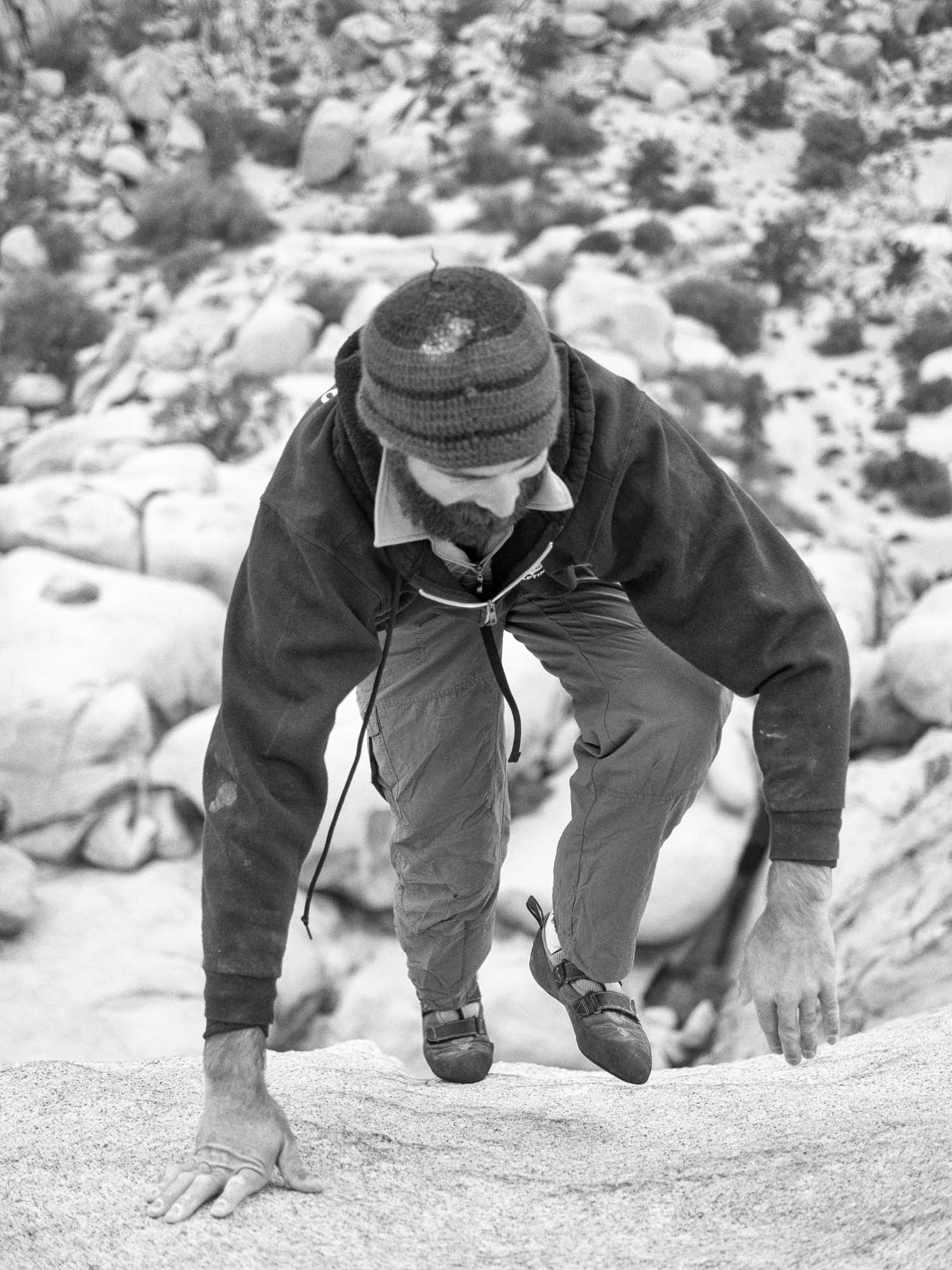 Up across the blob again, downsoloing Beginner One.
And that's the circuit.
With hugs and kisses a box of cold pizza and I were on the road to Arizona to make the Friday night birthday/farewell party of a girl I had met for all of five minutes in Flagstaff.
The Dunes
For the sake of an errand in Yuma, AZ, I took a circuitous route back to Flagstaff. The afternoon I left Joshua Tree I stopped to eat my pizza lunch beside some great desert dunes.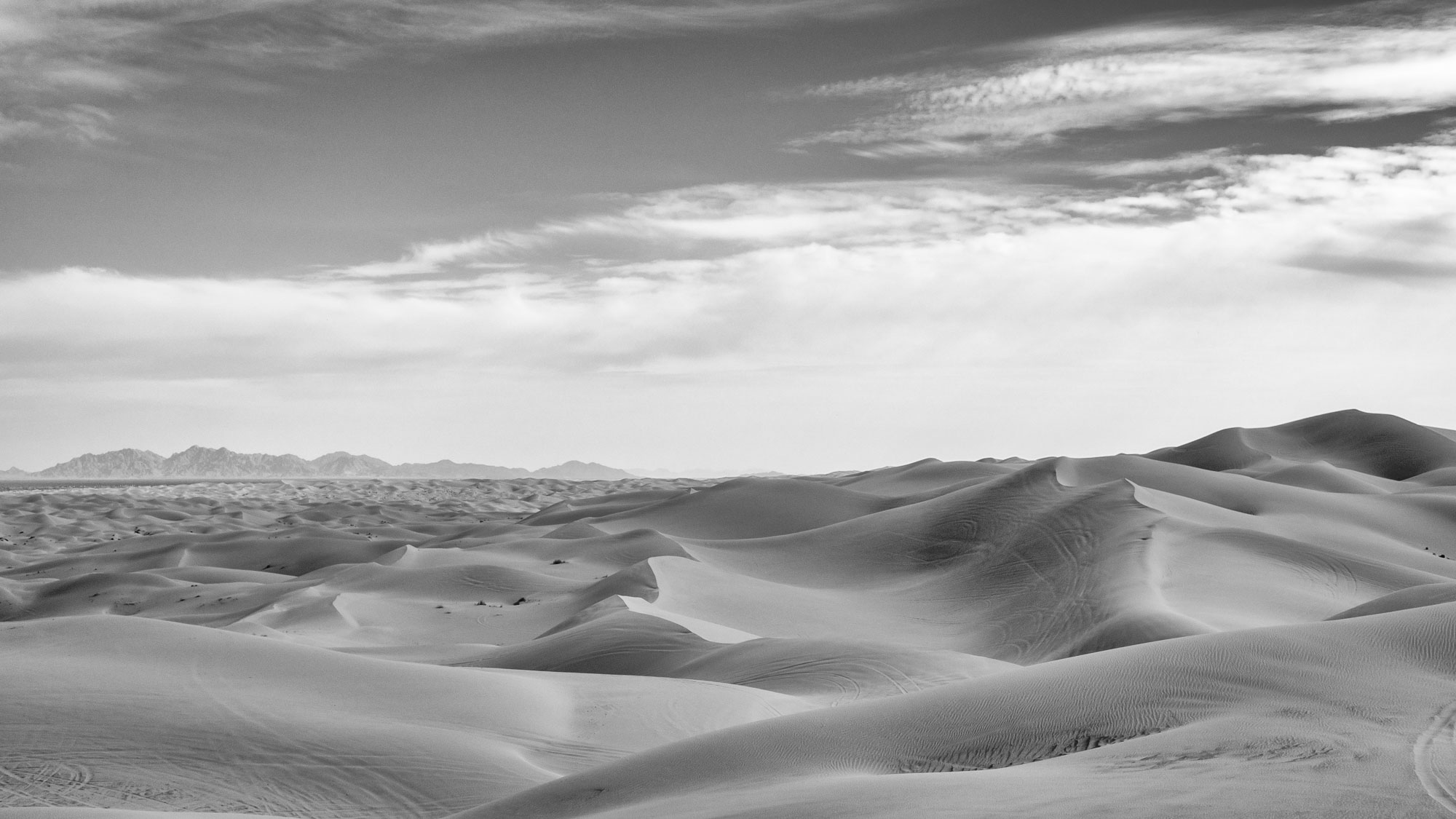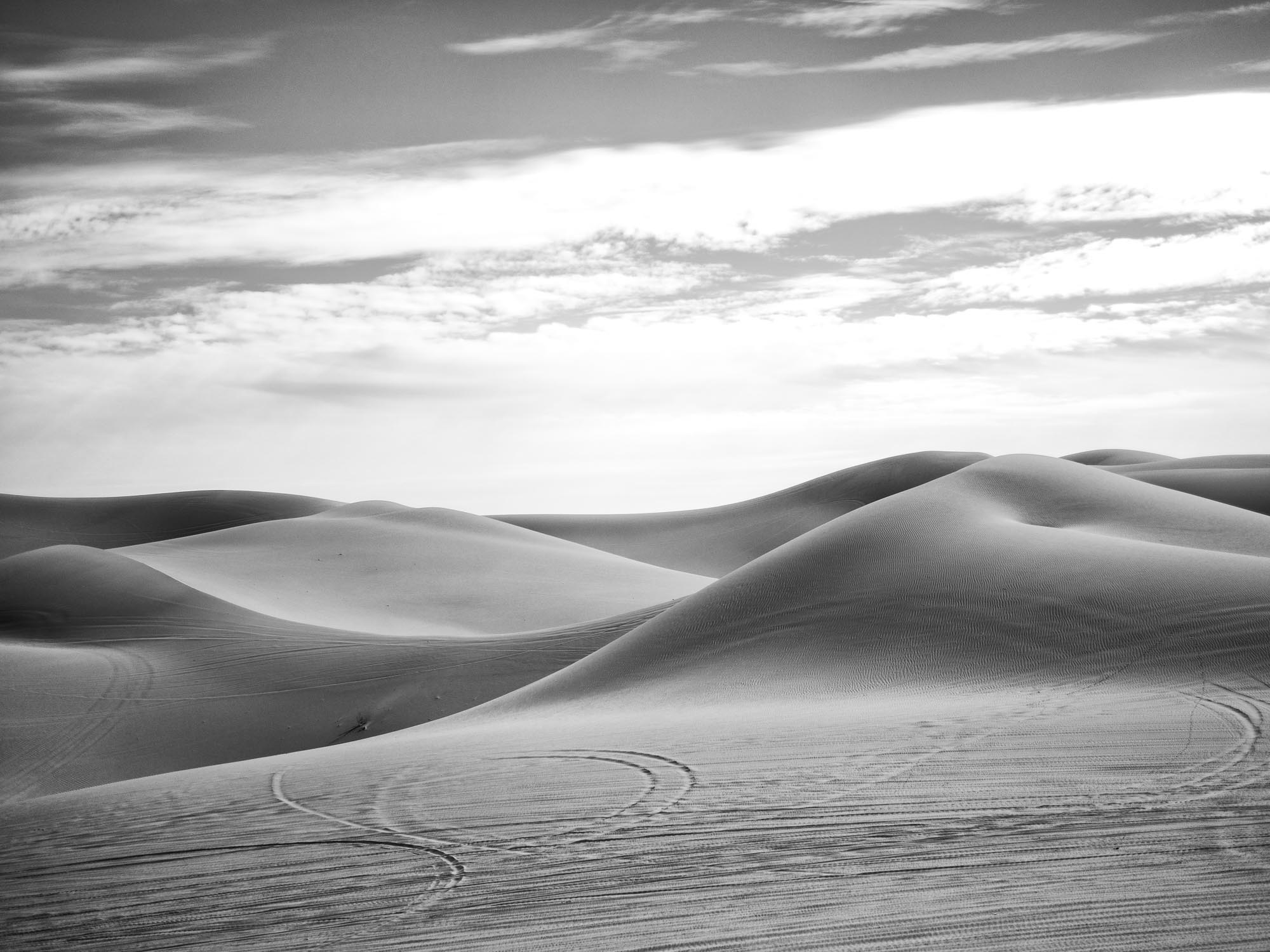 I walked the dunes,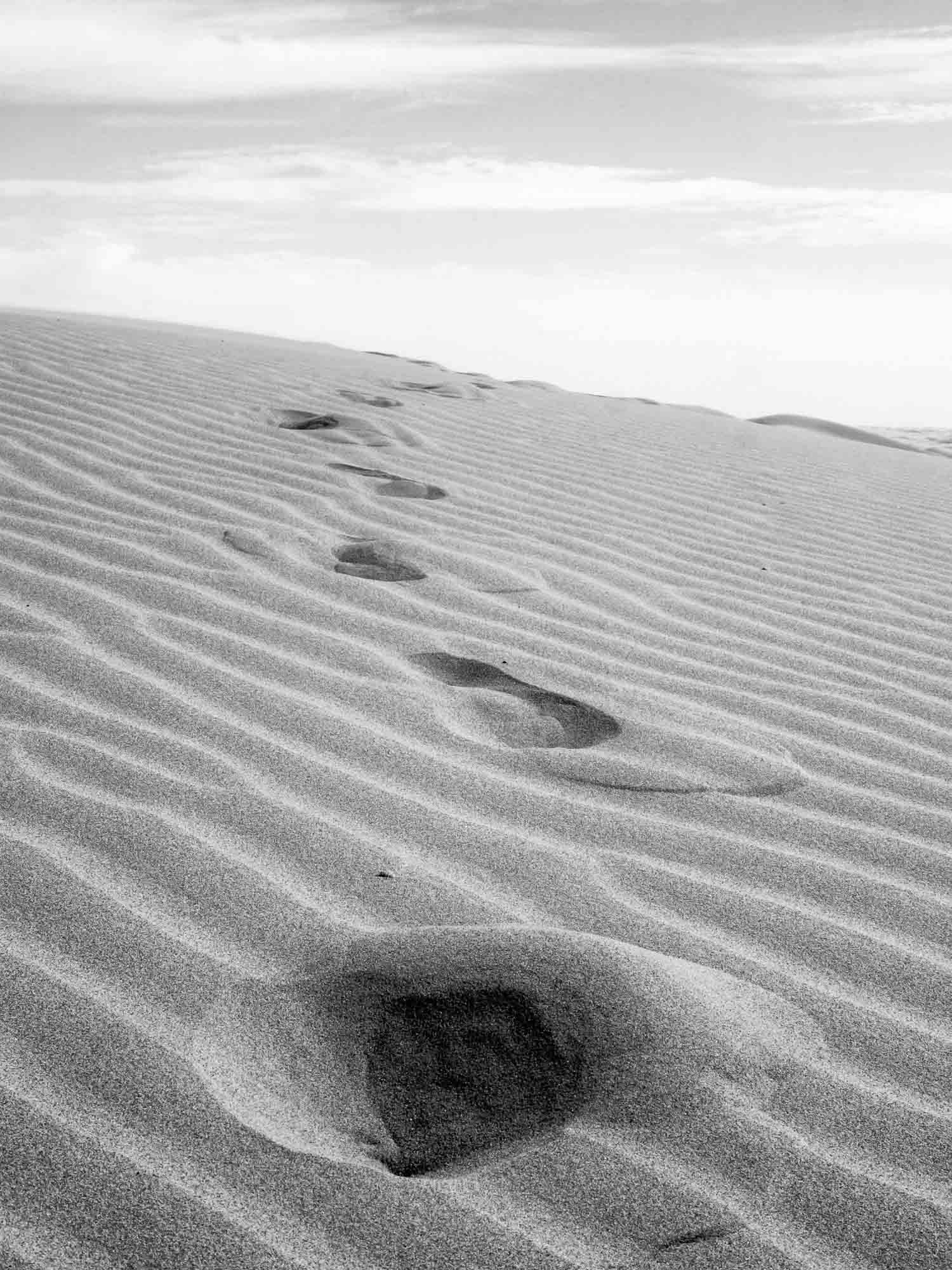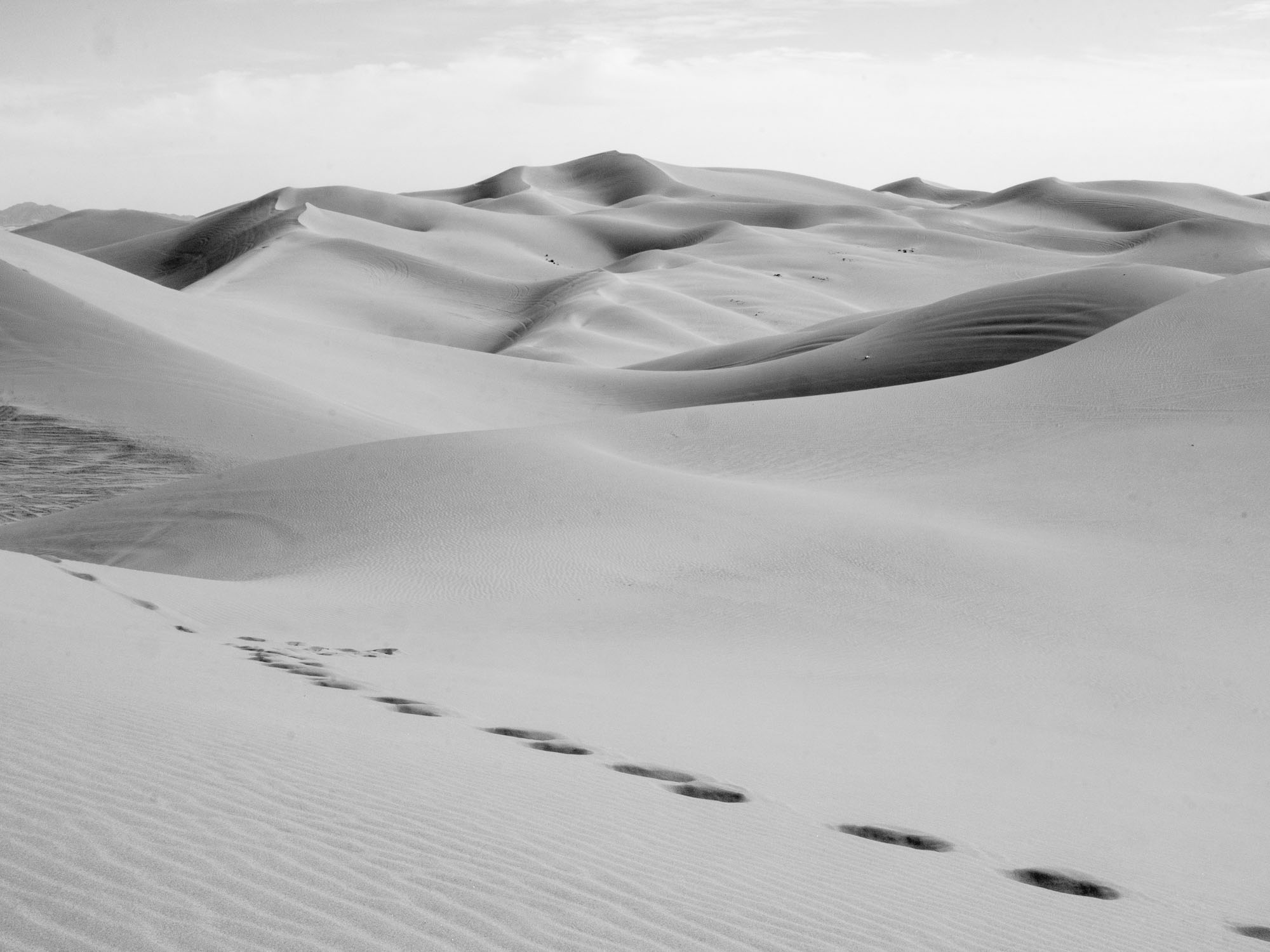 and got to pretend I was marooned on a beach.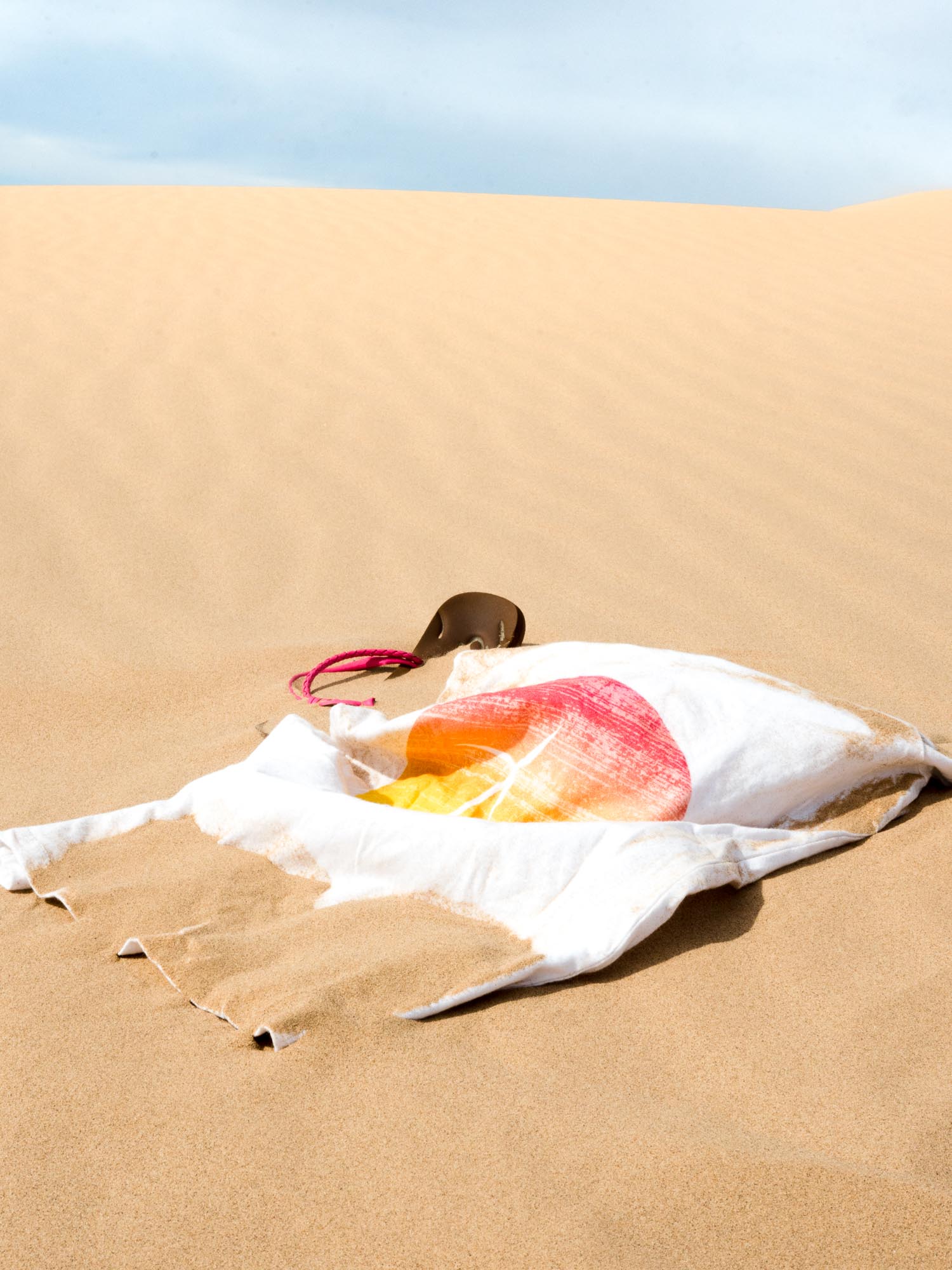 As I left I was prevented from turning right by a low-flying helicopter chasing a Monster racecar down the highway.
California, man.