Chulilla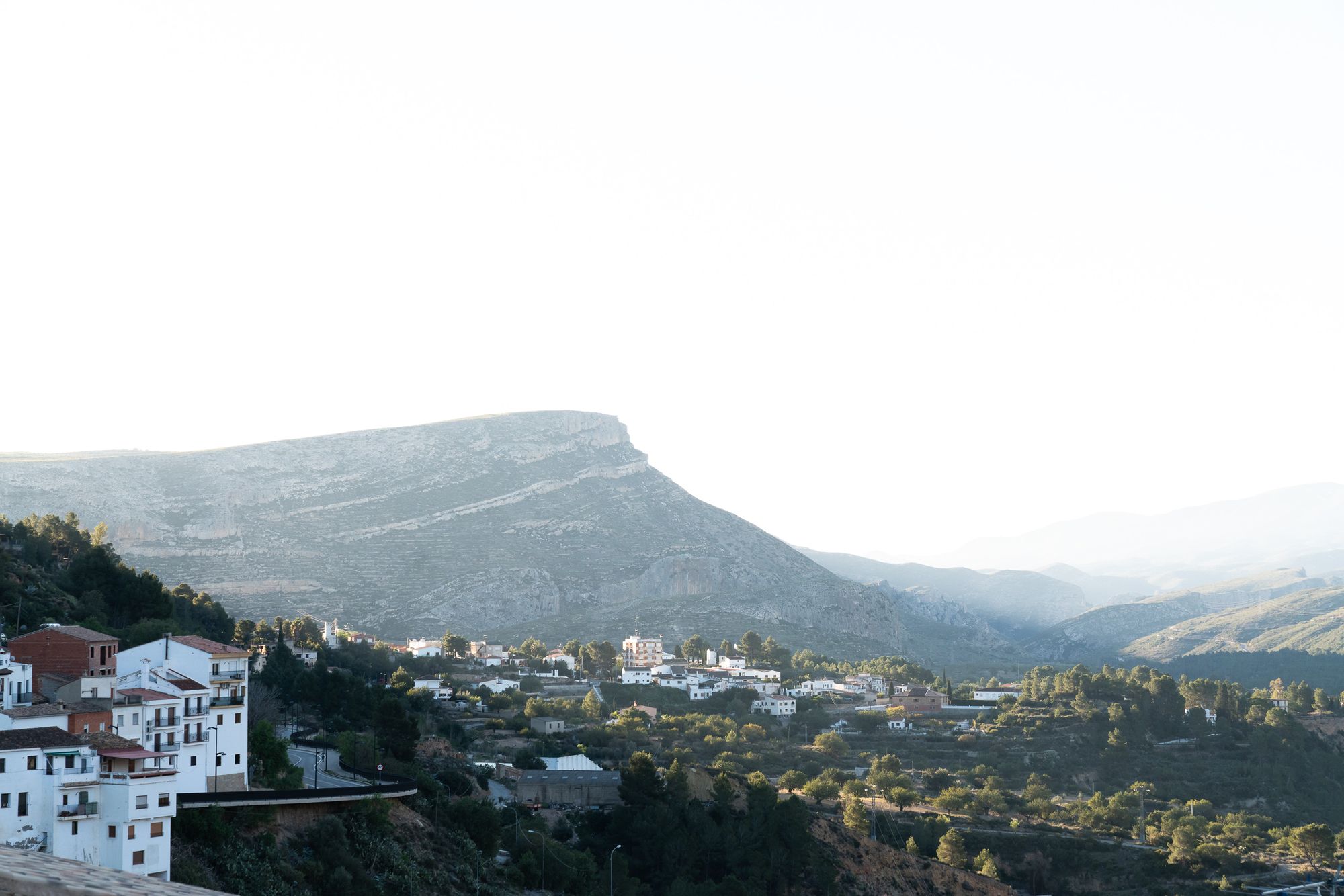 I think Mike, Thu and I all met at 白山 – White Mountain – in Yangshuo. We subsequently shared a laughs around a few meals the hostel outside town where they were lodging, and where the Yang Shuo Thanksgiving party took place.
A year later, when Thu offhandedly wrote something on Facebook along the lines of "We're going climbing in Spain in March - you should come!" she probably hadn't thought through exactly who it was she was talking to. This was a spring wherein I said yes to every trip. Cuba, Roger's Pass, Spain, Alaska, Bishop - yes, yes, yes, yes, annnnnnnnnnnd yes.
Or anyways, I thought Thu started the invitation process. It turns out though... I invited myself?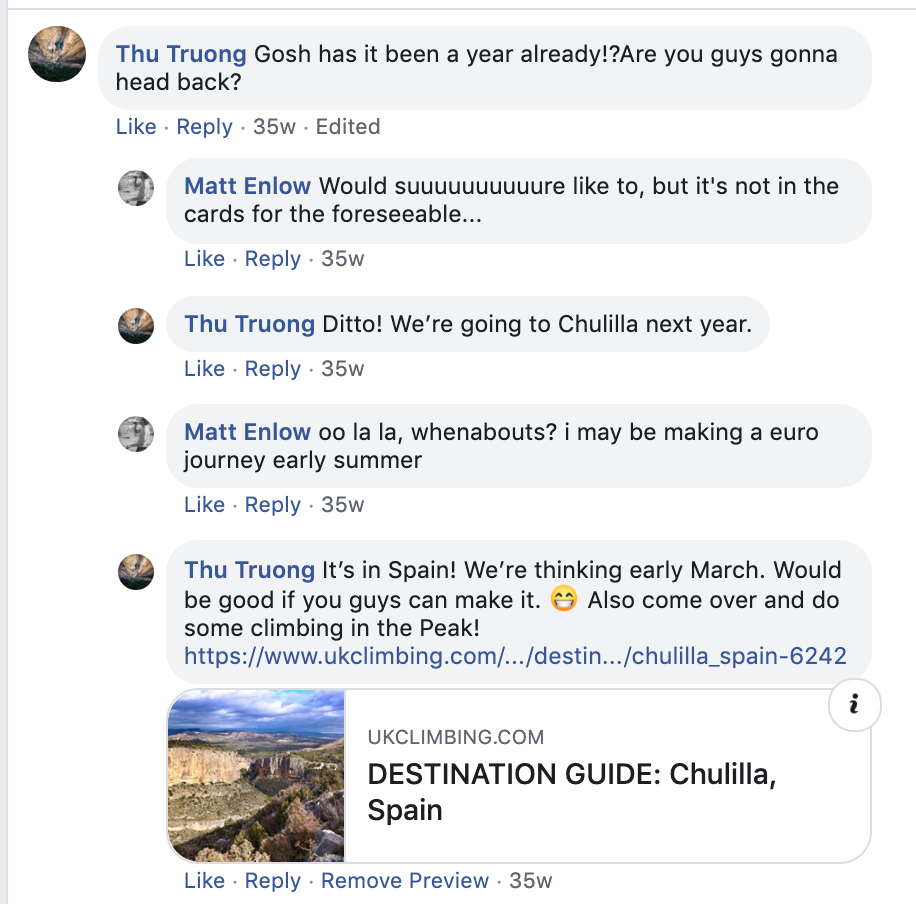 Wow. Thu thought she was at worst allowing a self-sufficient couple on their trip (little did they know they were speaking to a single man). Instead I turned their couples vacation into a party of three wherein one of the three had a tight work schedule. Here I am, five months after our trip to Chulilla, realising I am the worst. Forgive me, my friends.
Luckily, Mike and Thu are such sunny people I never had an inkling of my massive faux pas while at the scene of the crime itself. Instead, we just had a fantastic week in a beautiful Spanish village.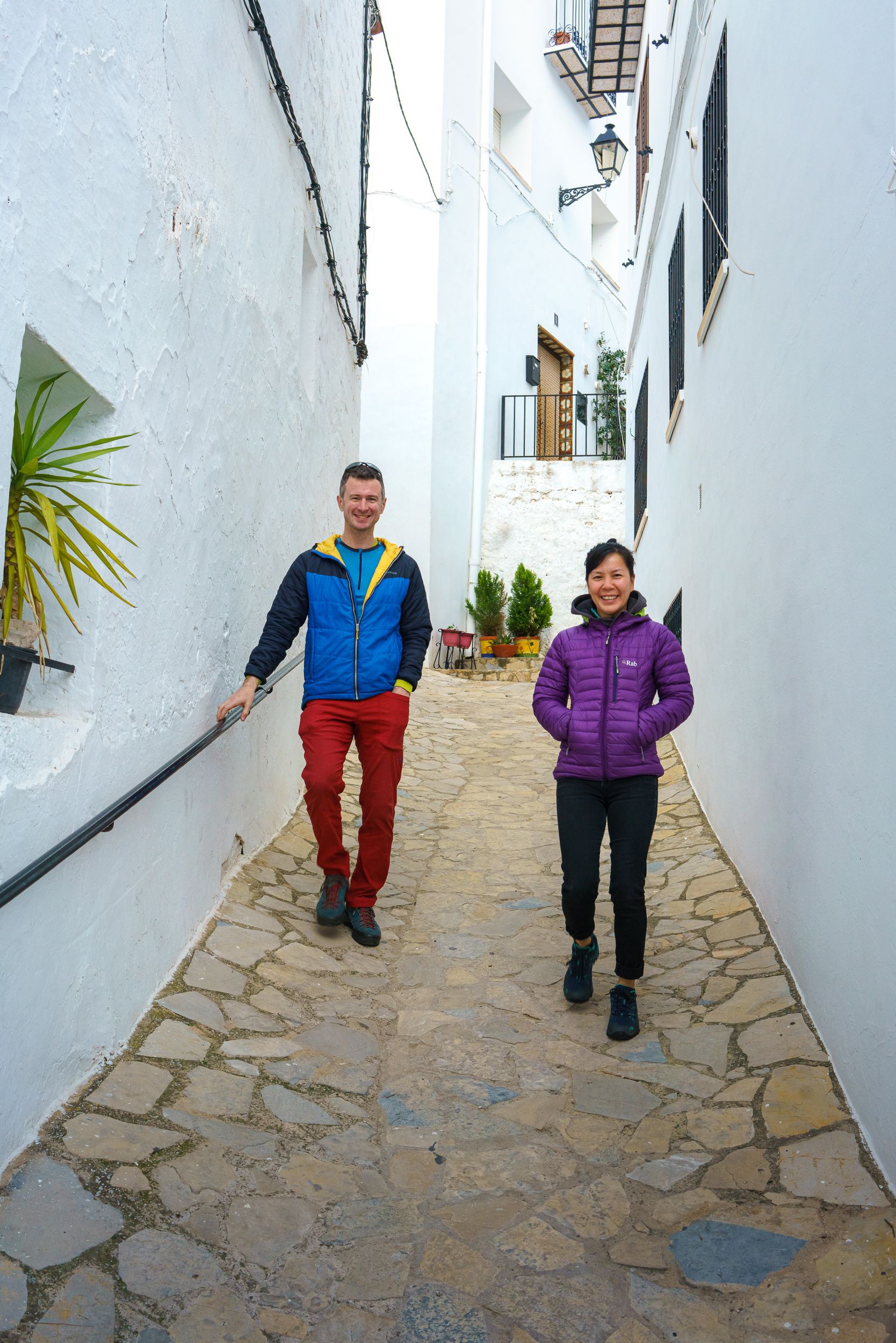 And, hopefully, providing them with some digital souvenirs of their trip made up for me being me at least a little bit.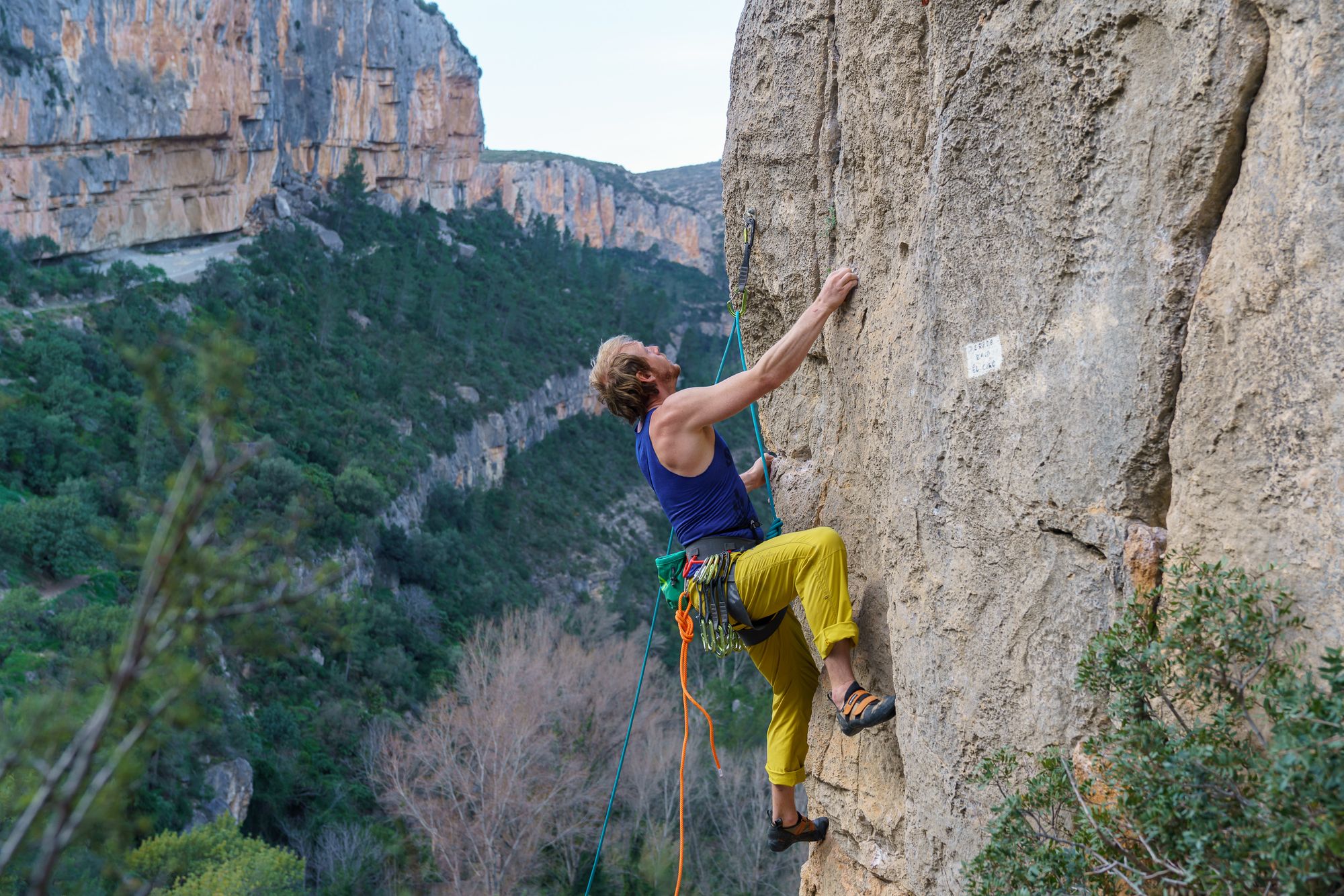 The Climbing
Long, long routes. Chulilla was all about the 80m rope, but even that wasn't enough to get off a 55m 7b in one go. And the main wall of Chulilla is as expansive and it is tall.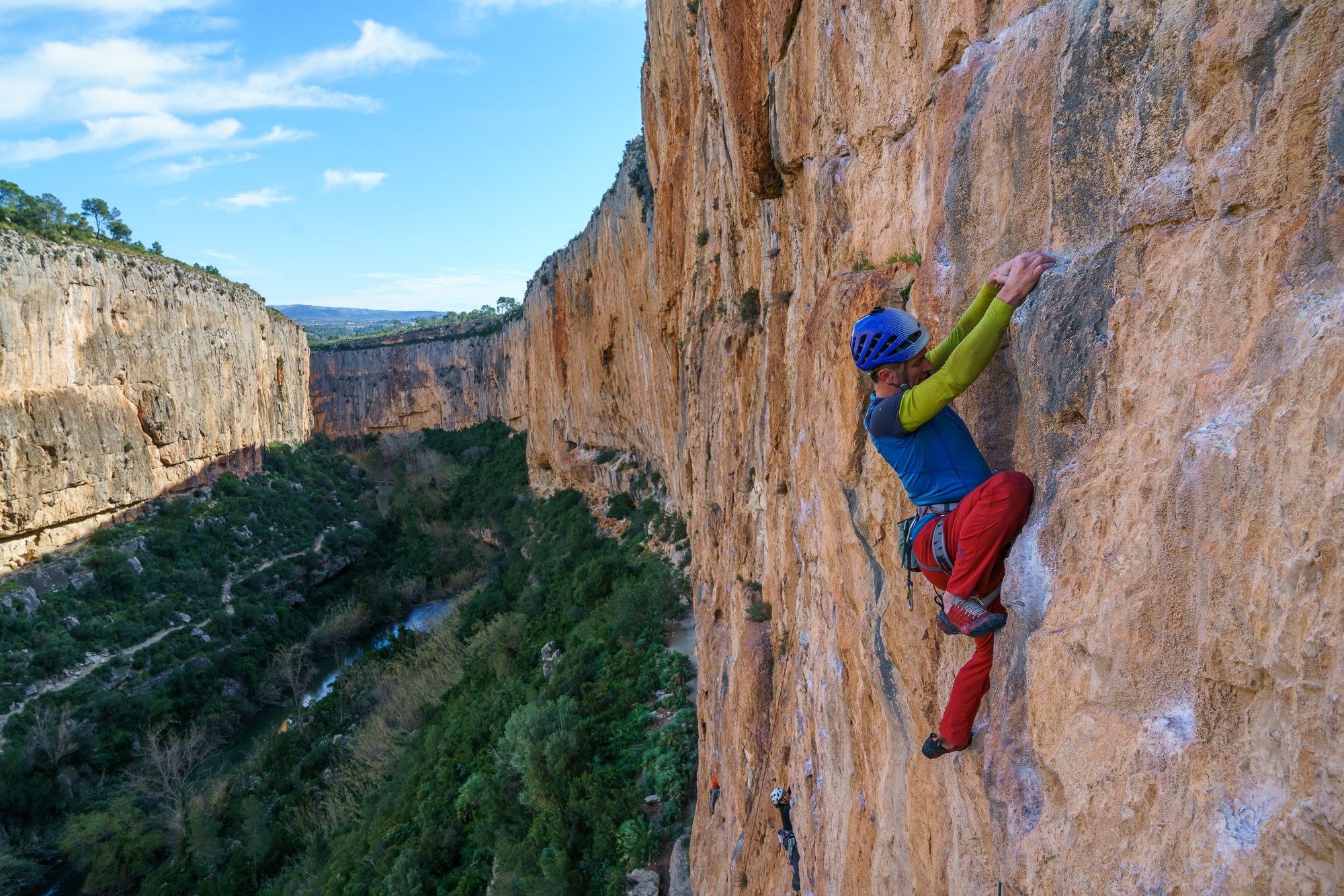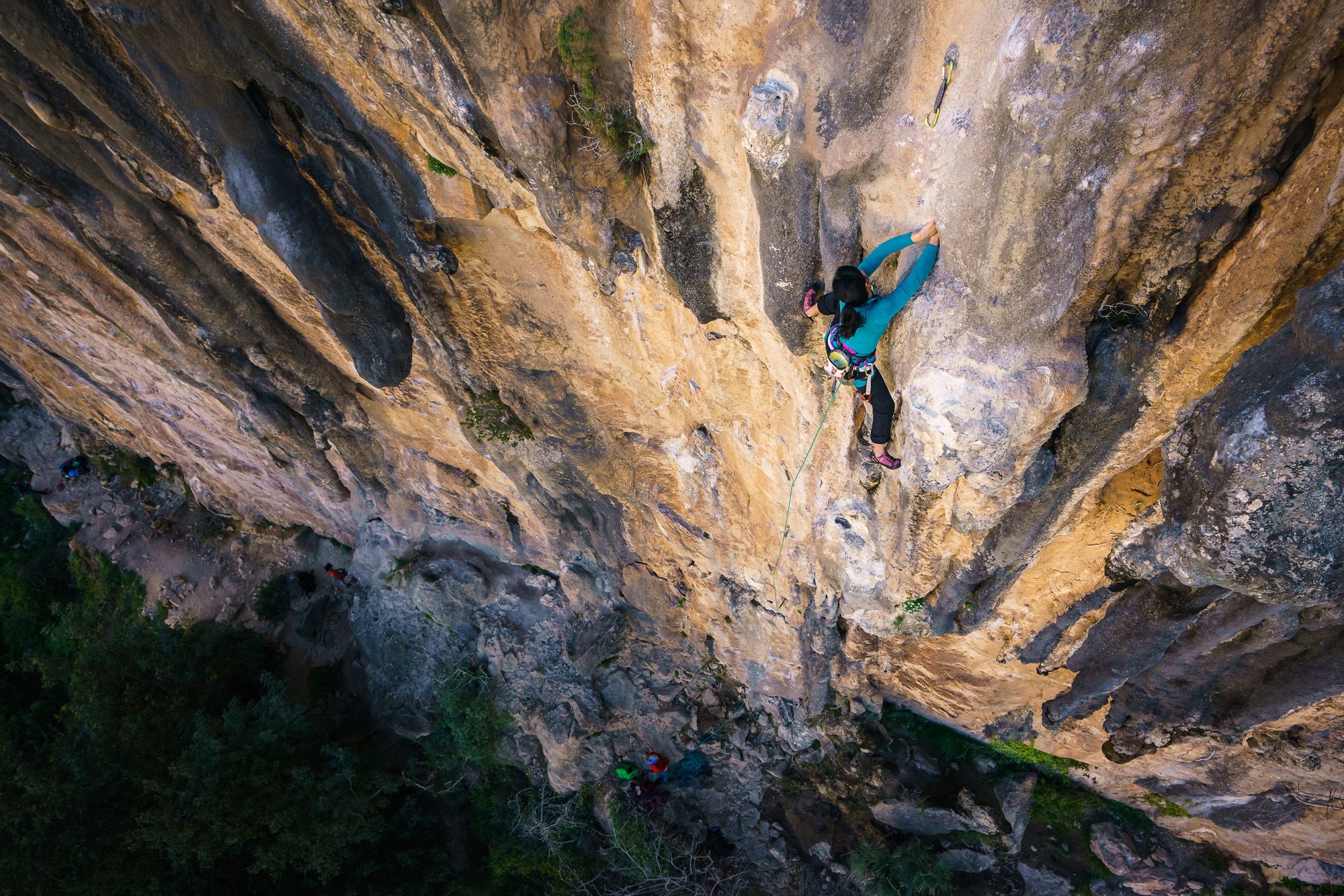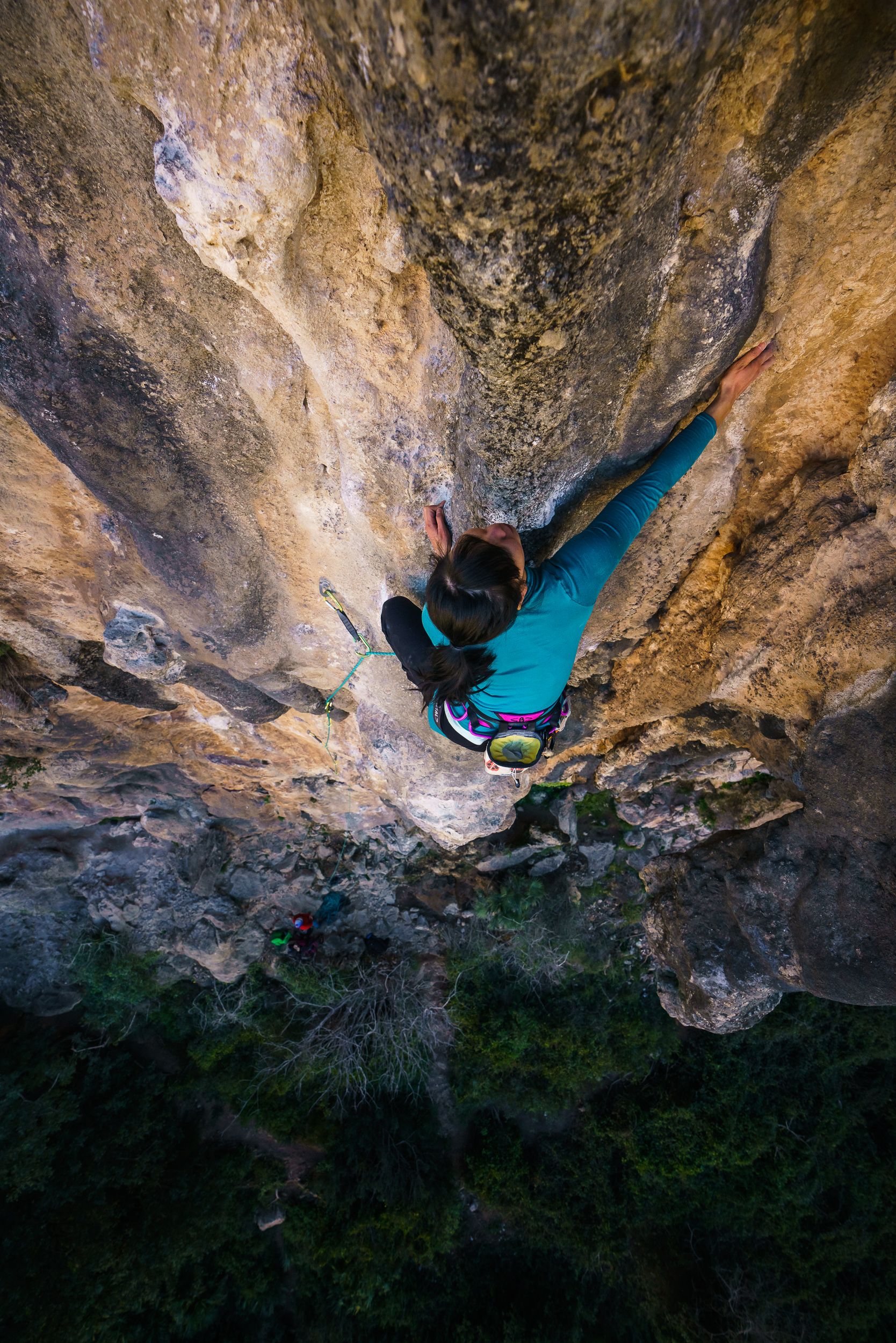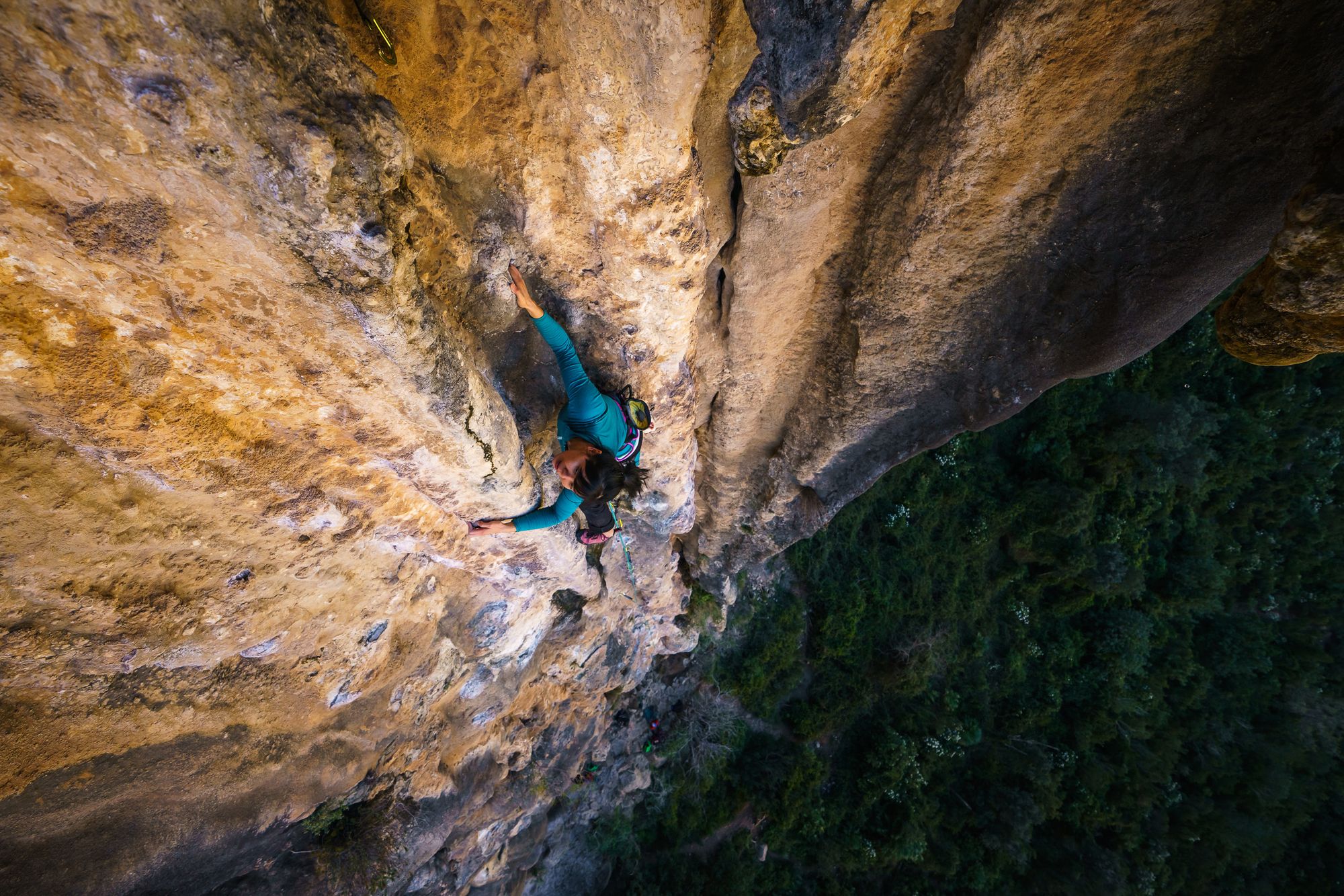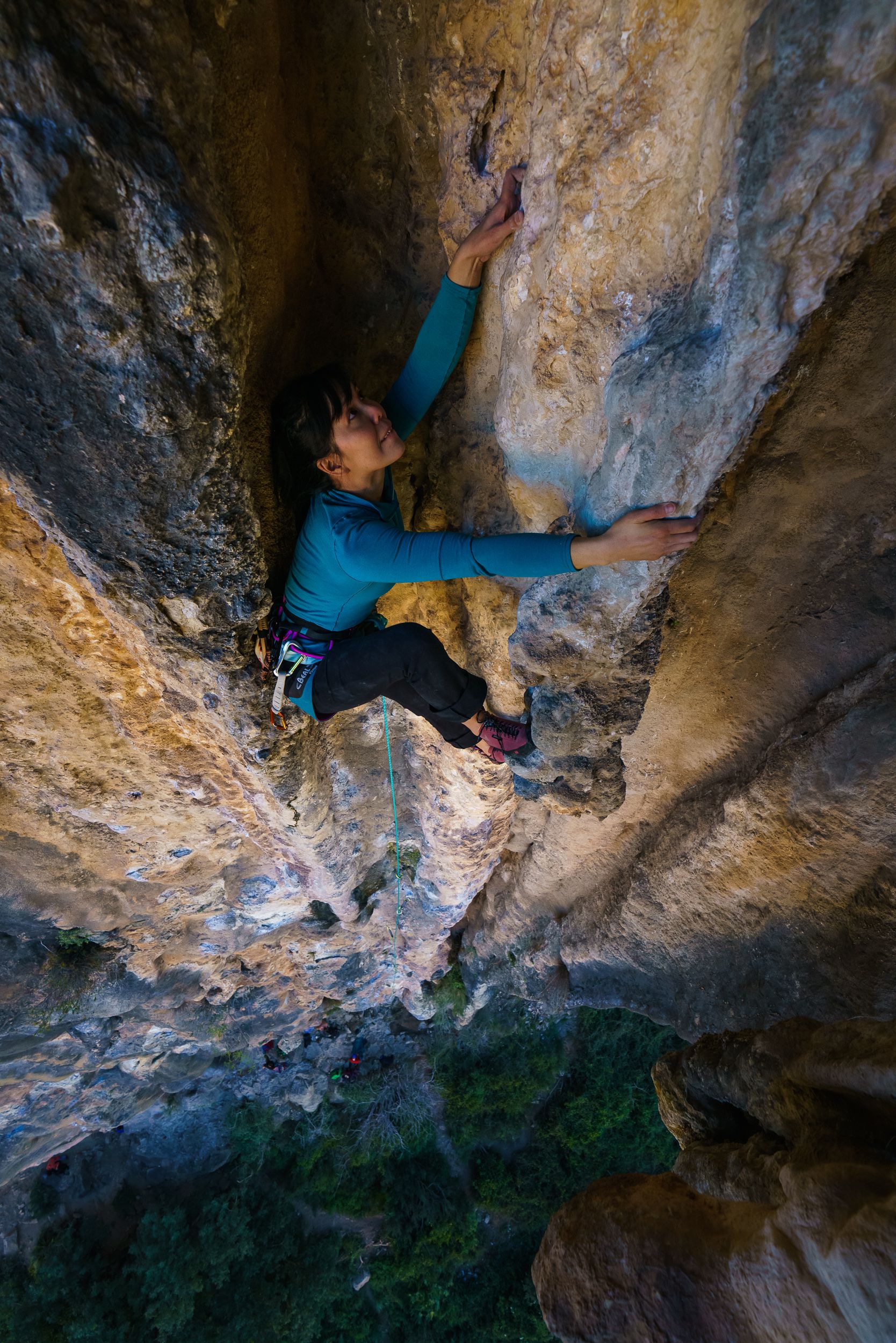 Tufas, slopers, and the occasional bit of trad-styled climbing - stemming stalactites, slotting a hand into a toothy slot - were the plat du jour of most routes. Not the sort of limestone I'm use to with Ten Sleep's edges and Wild Iris's pockets, and so really enjoyable as something different.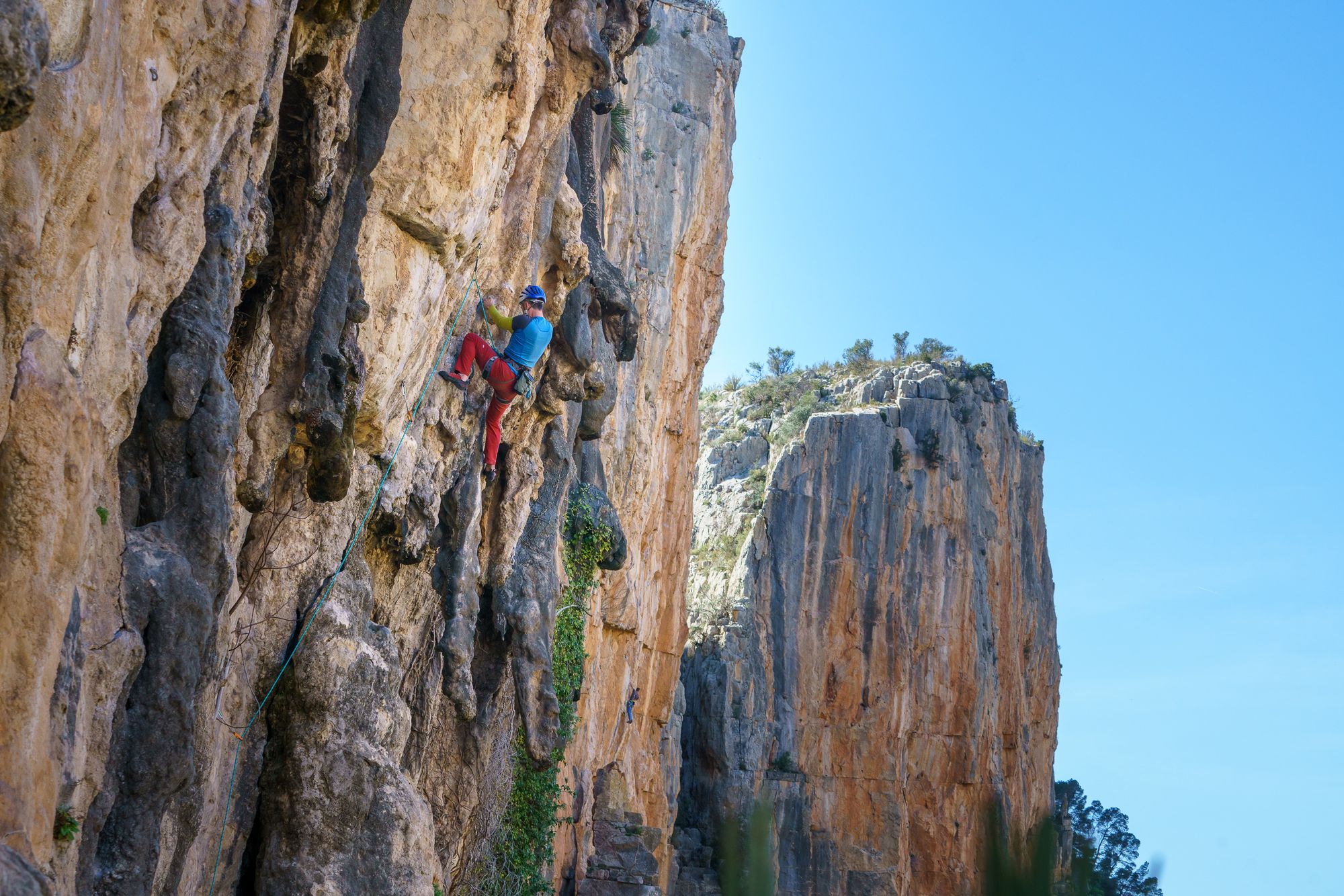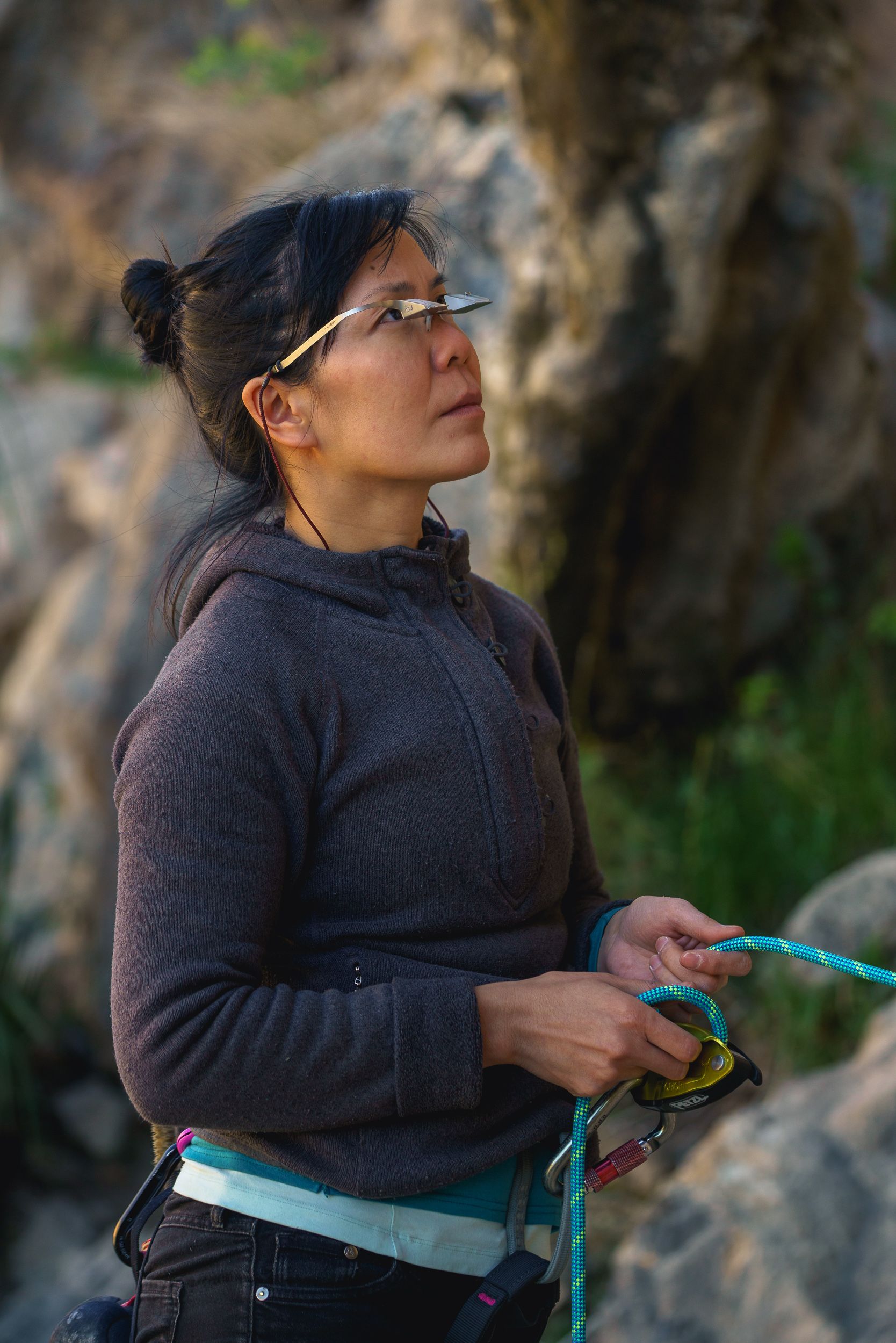 A few days into the trip we tried the rock just outside town, which stood in strong contrast to what we'd been hitting. Sharp, sharp routes, with the strange pokey holds that look like they were worn into shape by acid rain. It only took one-and-a-half days climbing there to convince us to continue going to Chorrerras.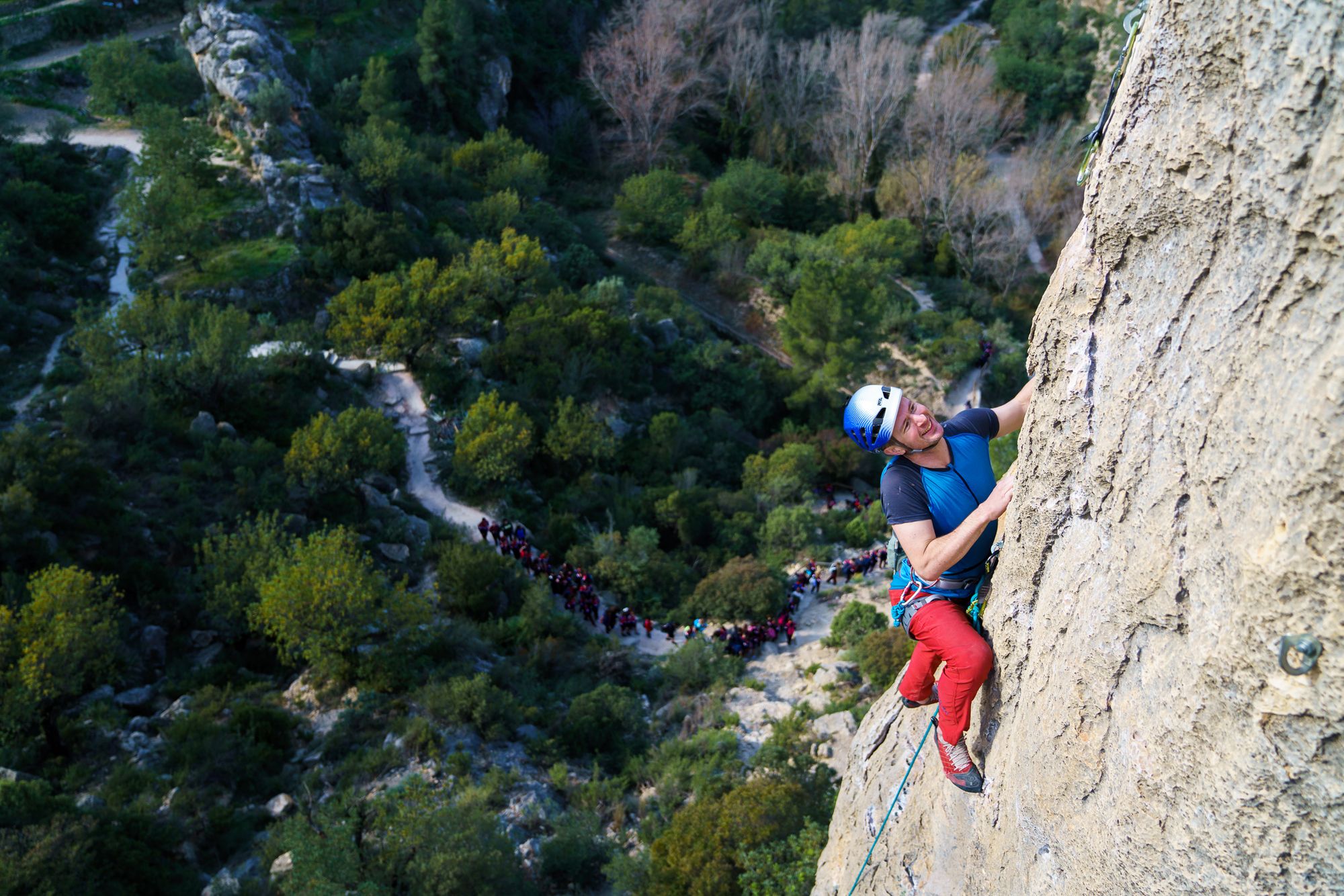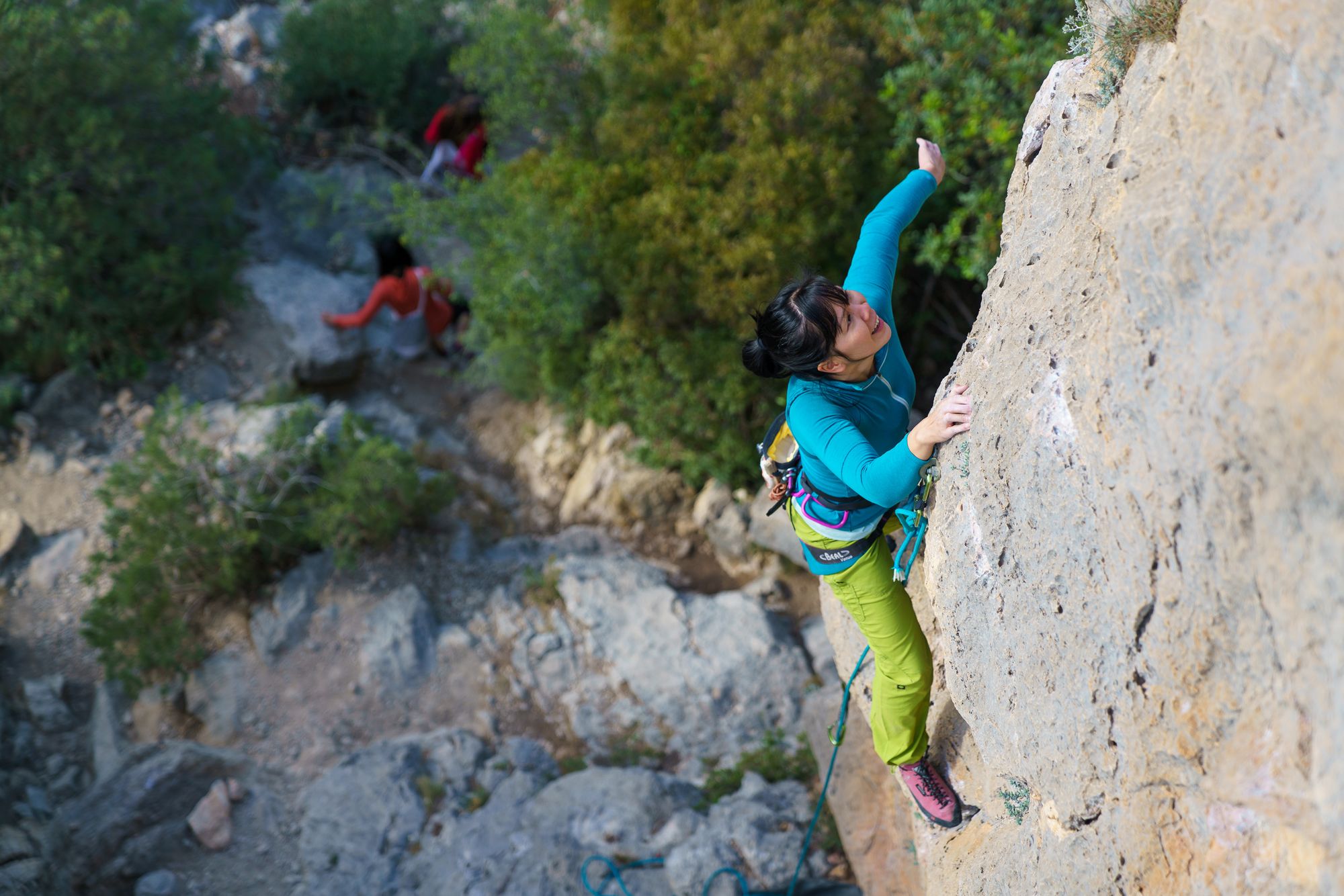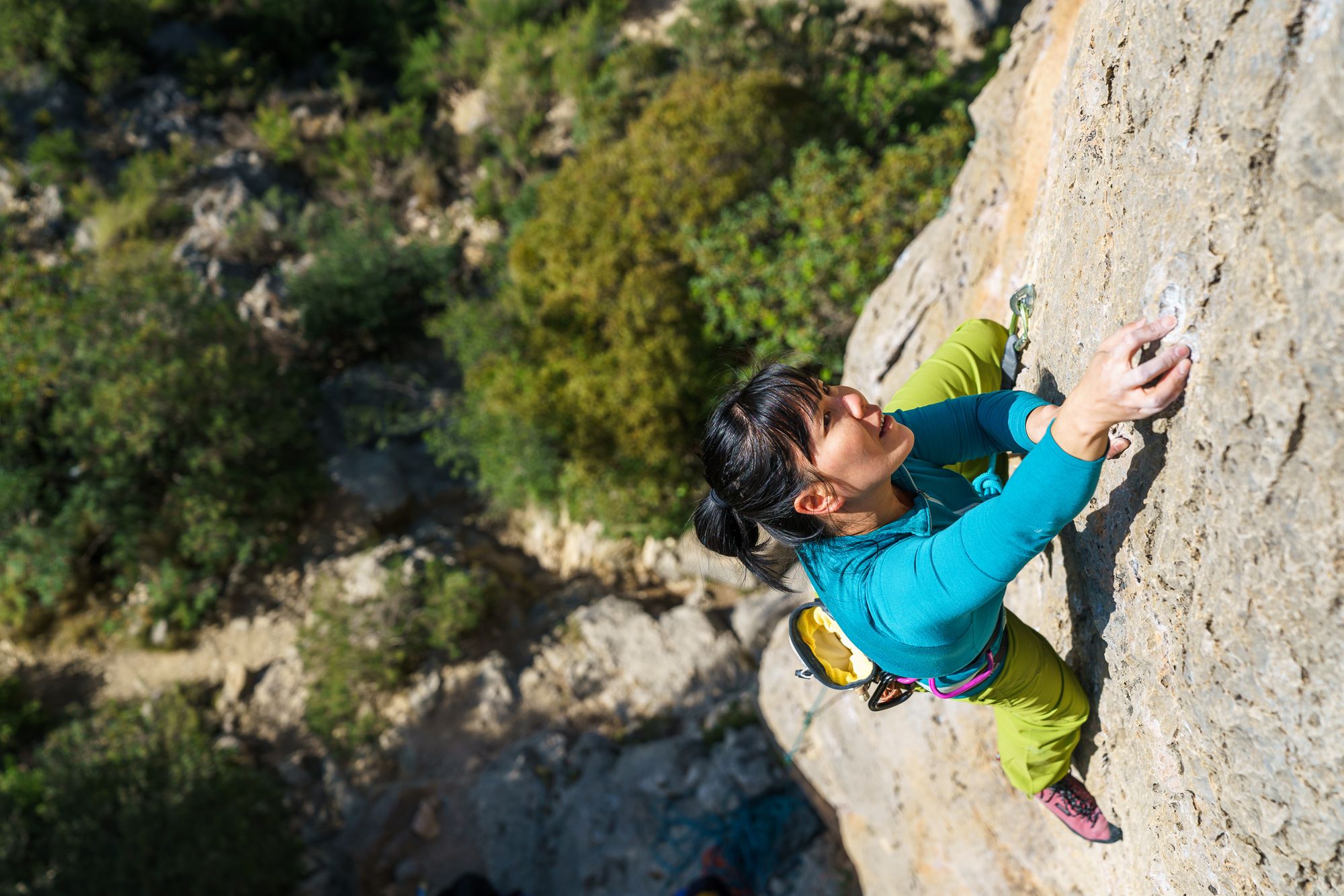 The Village & Countryside
At the end of the day, there are rocks everywhere though eh. We were in Spain to be in Spain and enjoy something different.
The village of Chulilla is lovely. Its singular, narrow road, hemmed in by white façaded three story boardings studded with balconies was like something from a postcard to this Wyoming boy. It's hard to believe places like this still exist in the era of the strip mall when you're from the recently developed western US.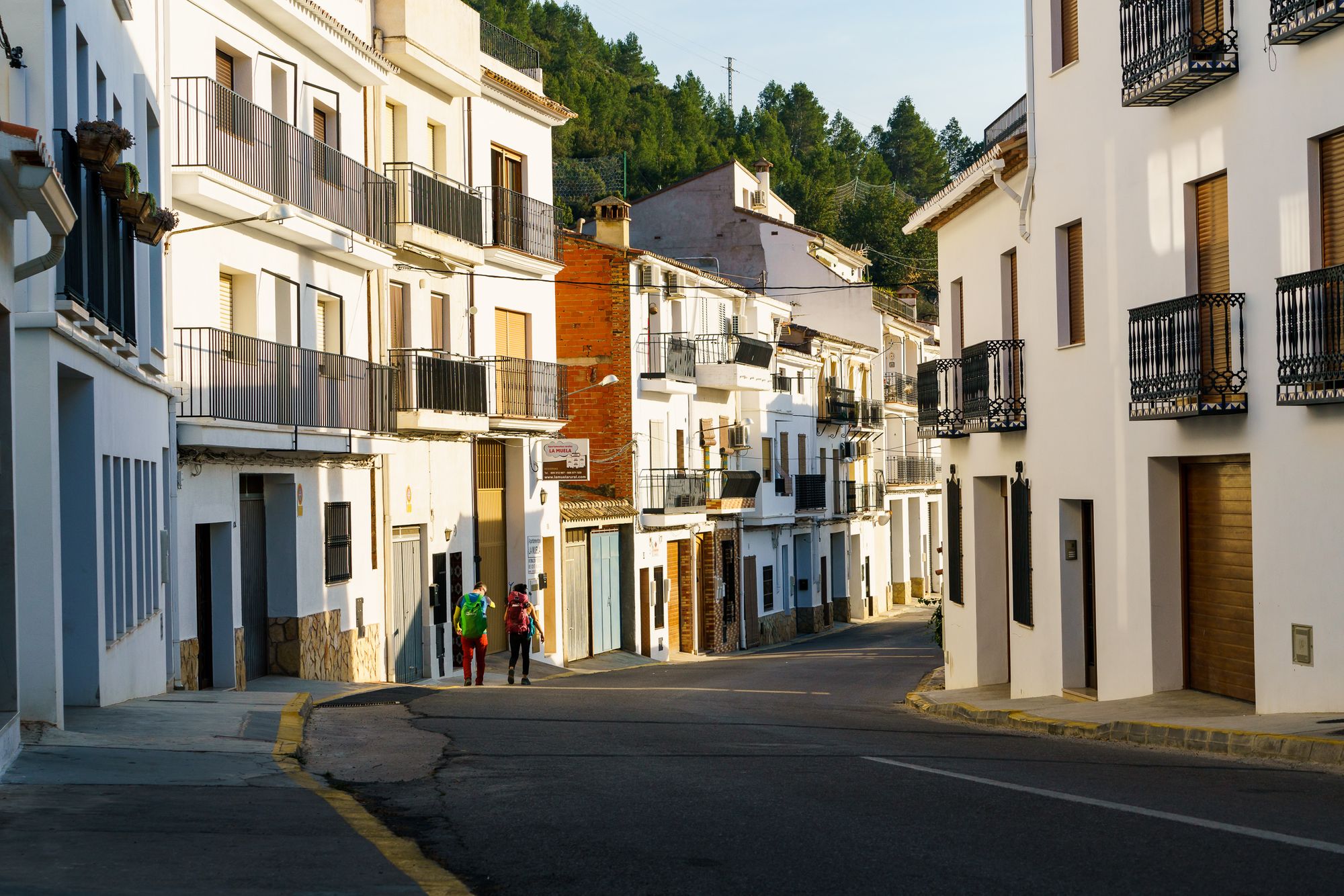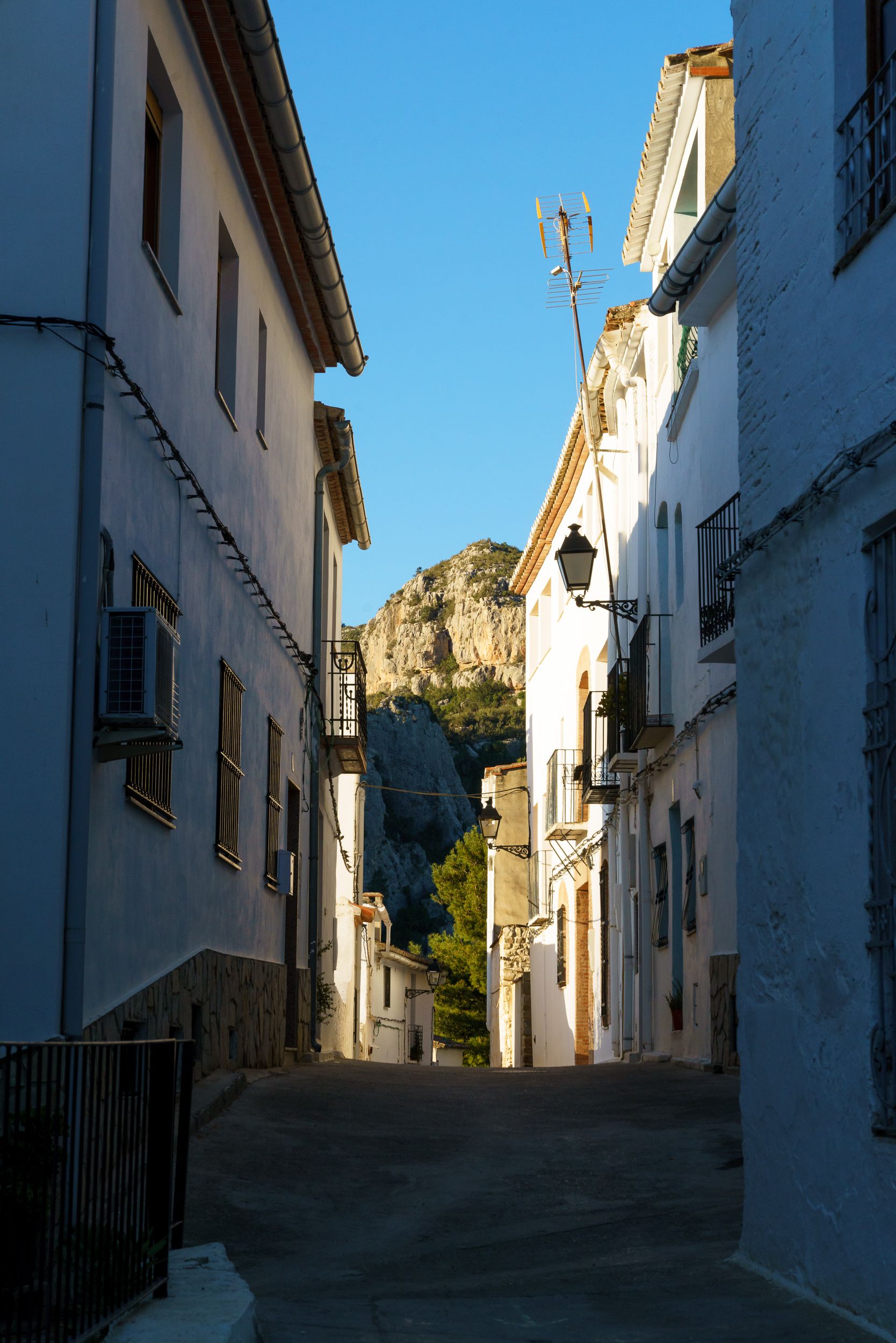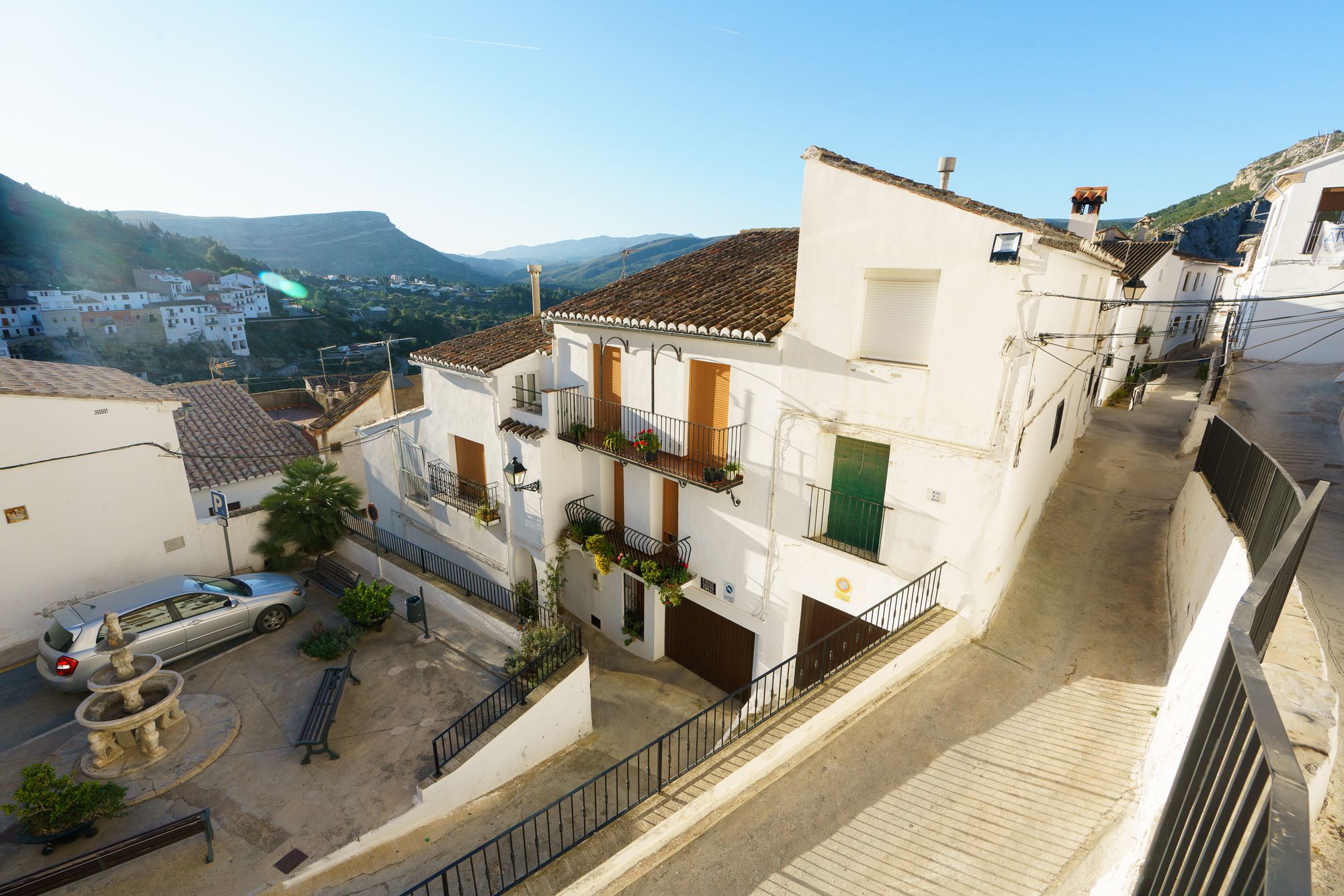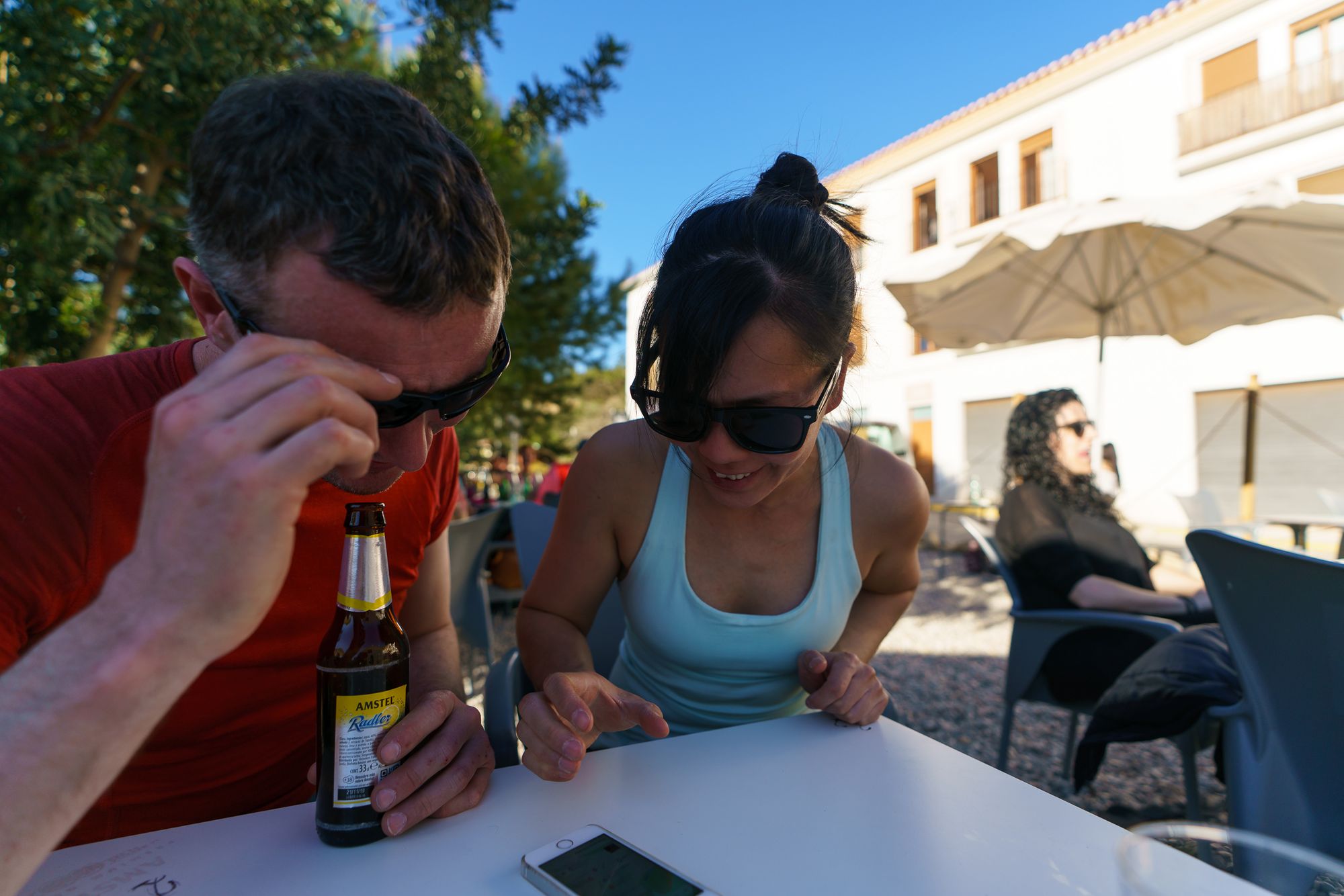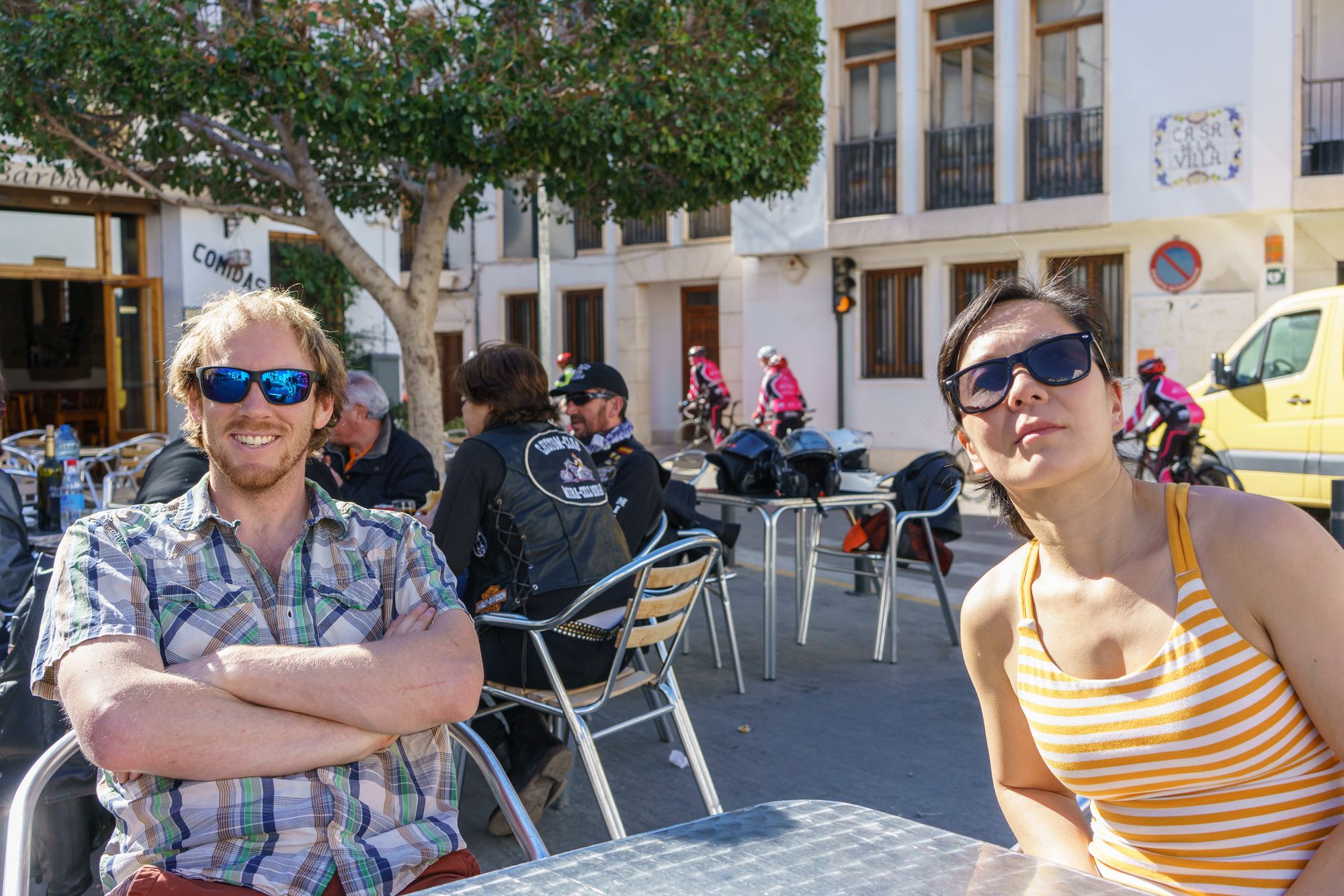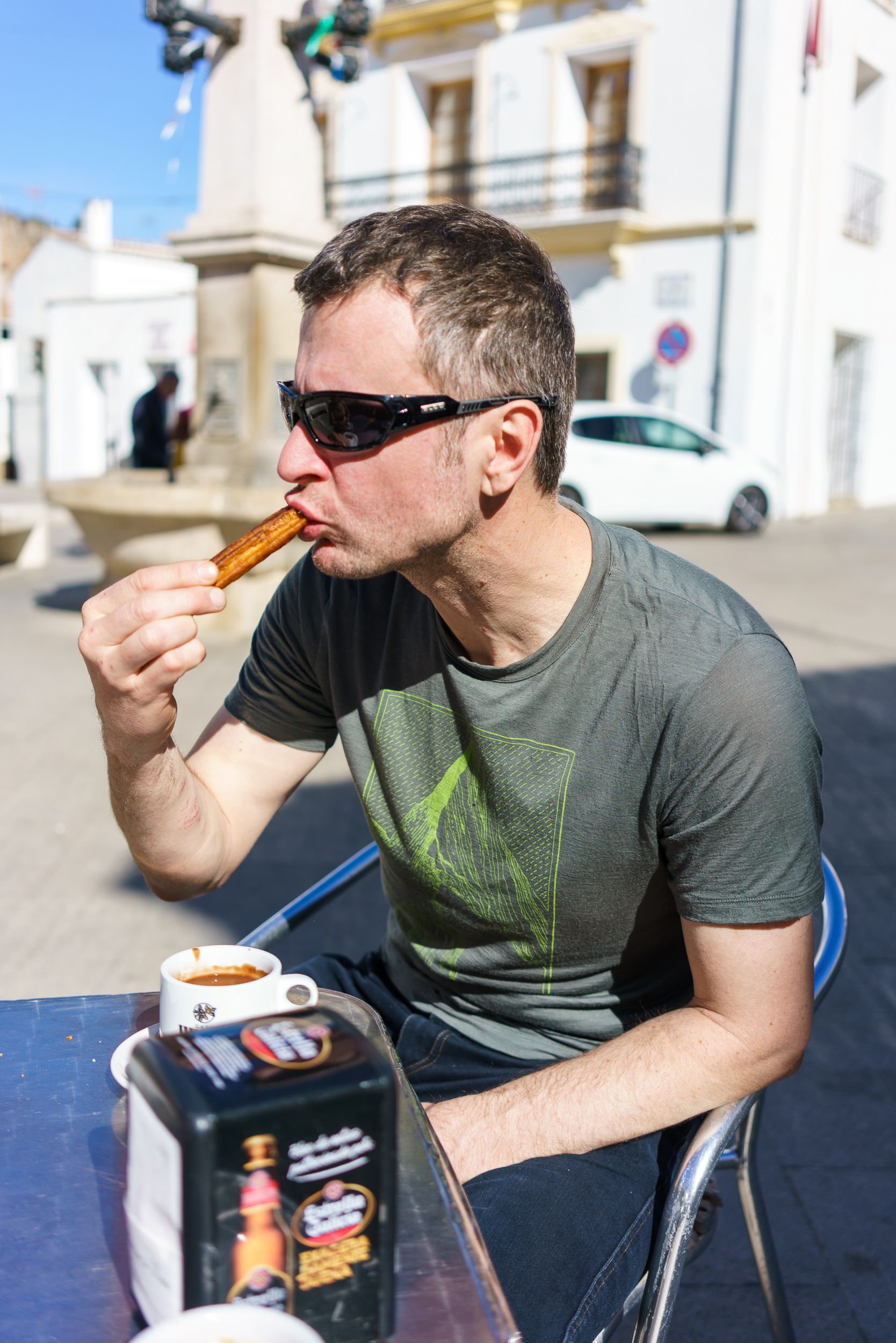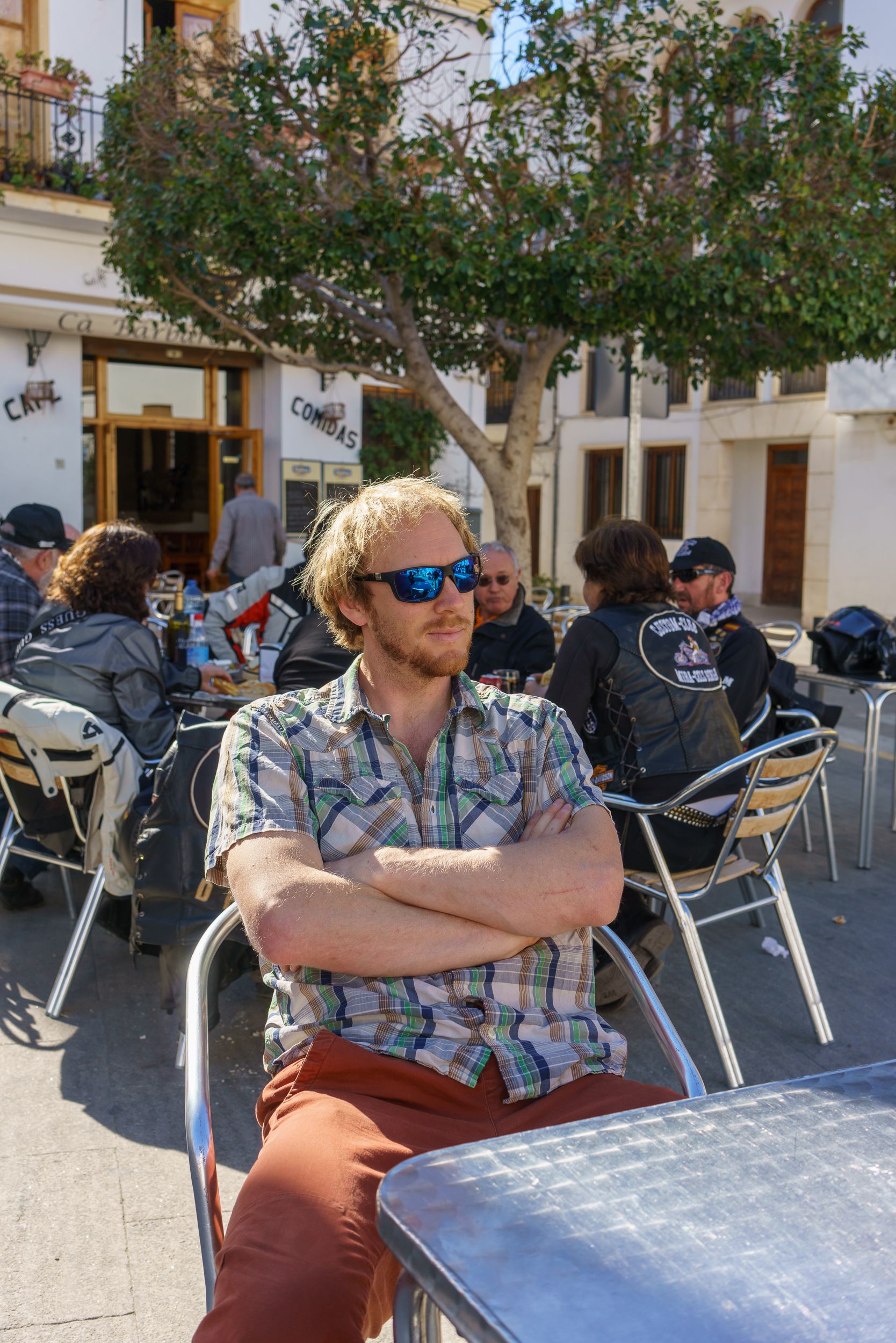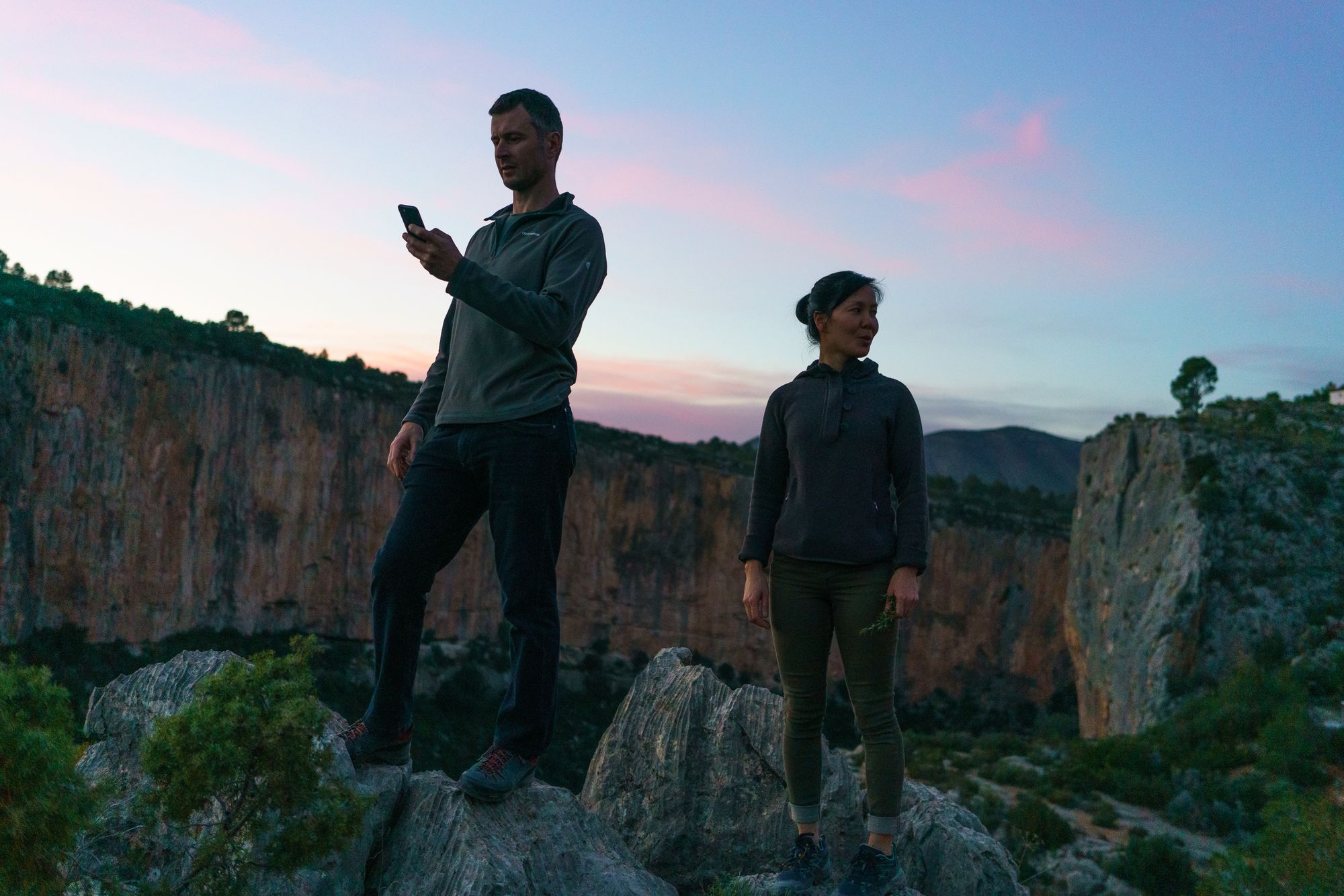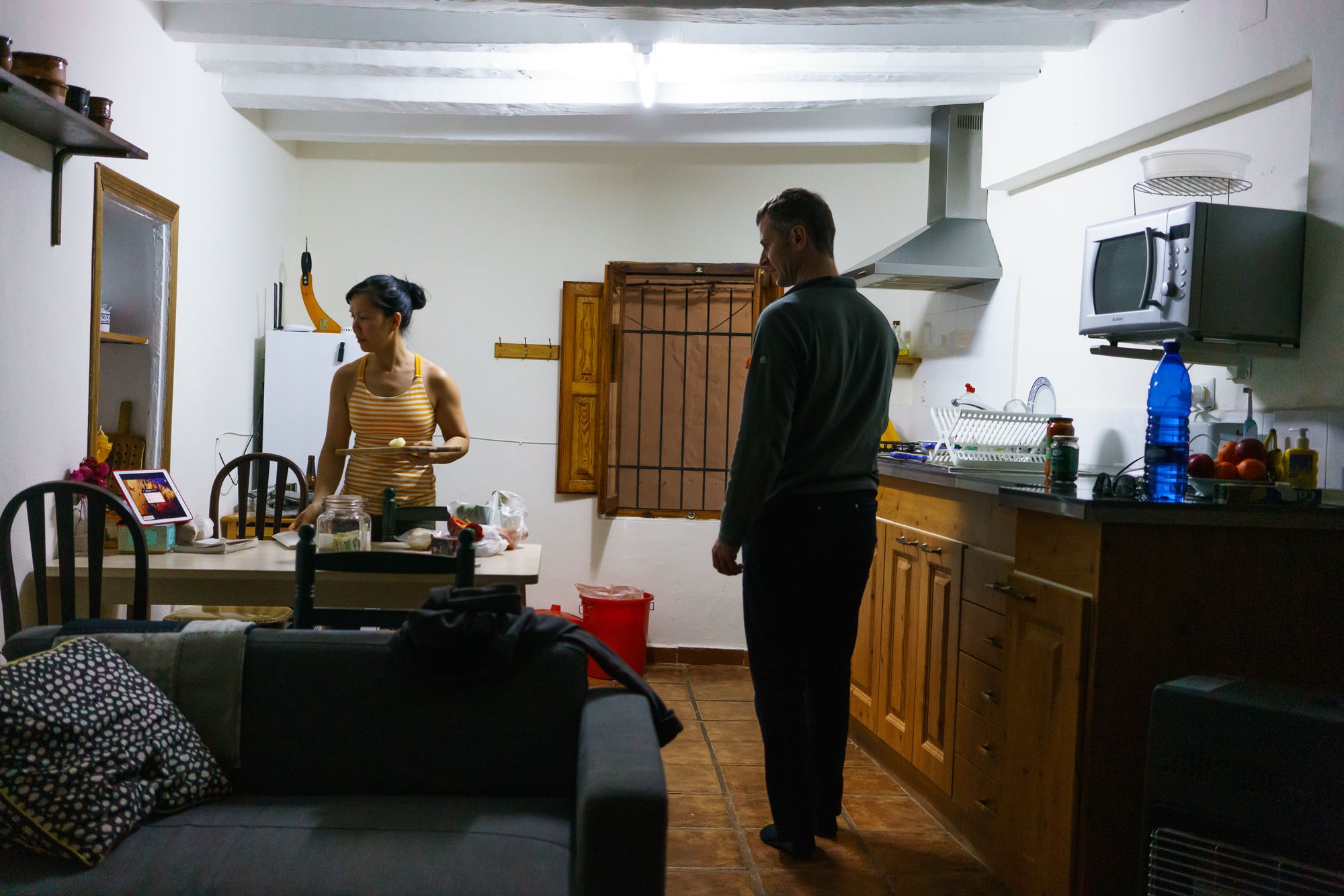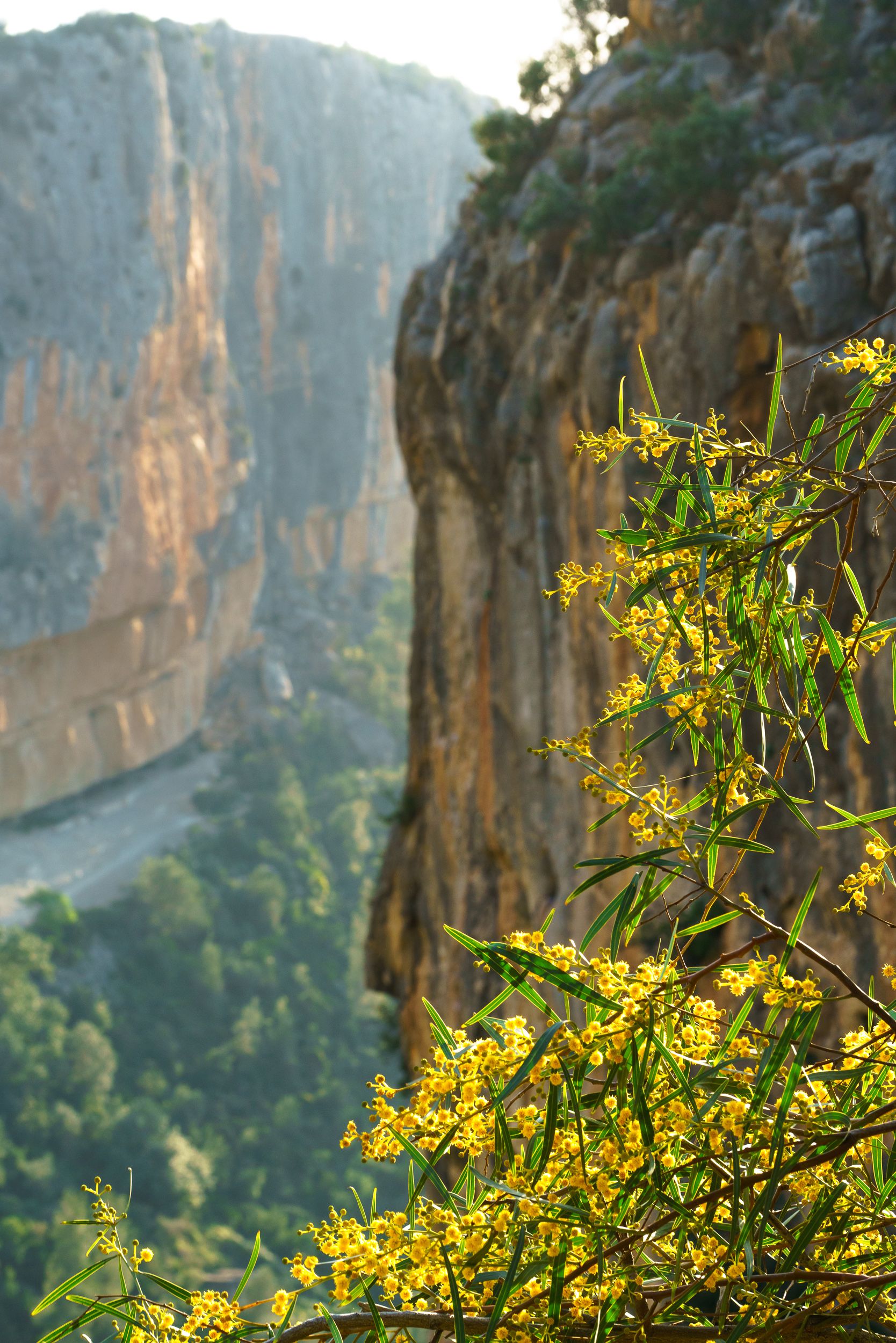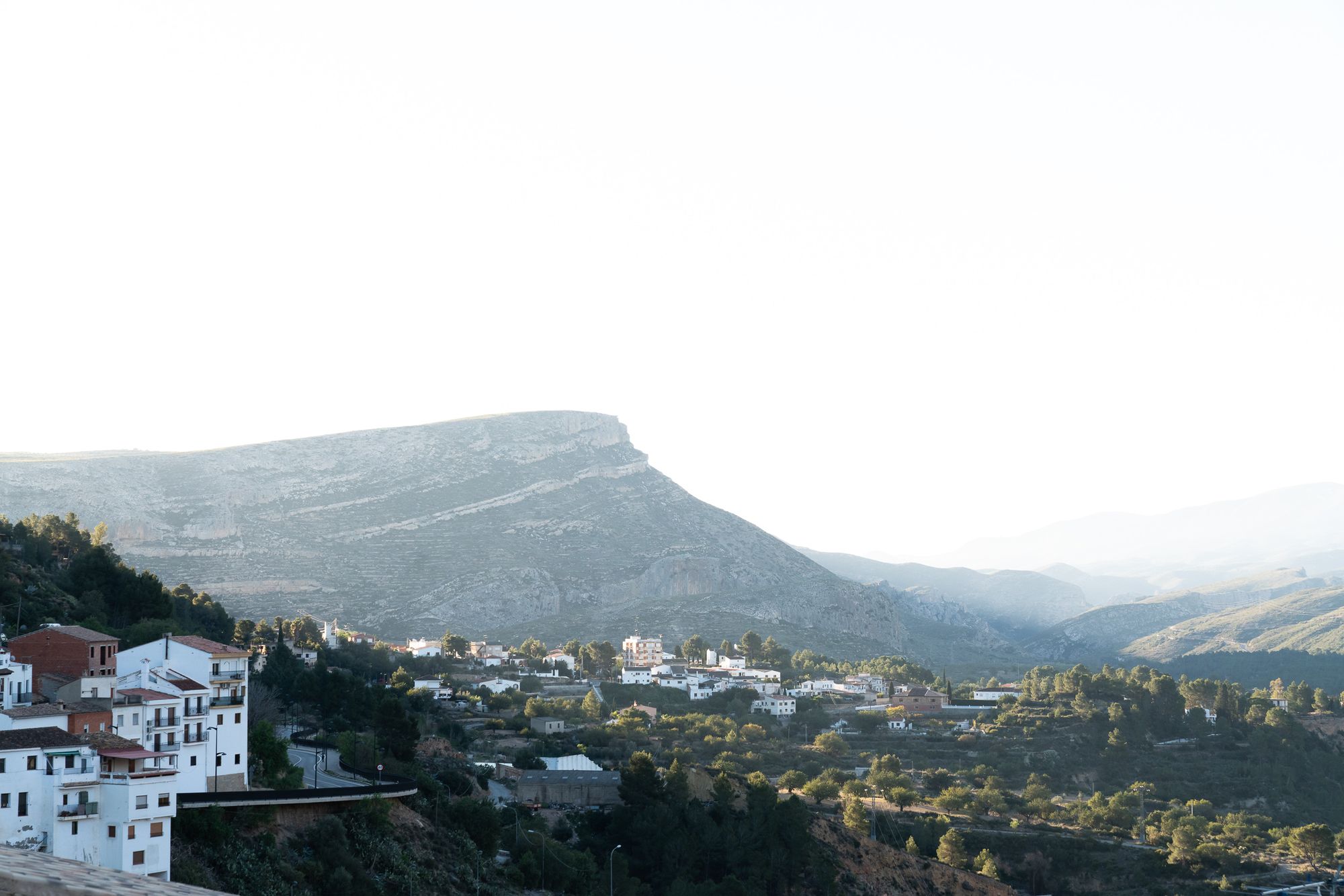 I'm going back to Spain in a few months, here at the end of the year. Mike and Thu have tactfully decided to locate themselves in Southeast Asia at that time...