Haru-ka?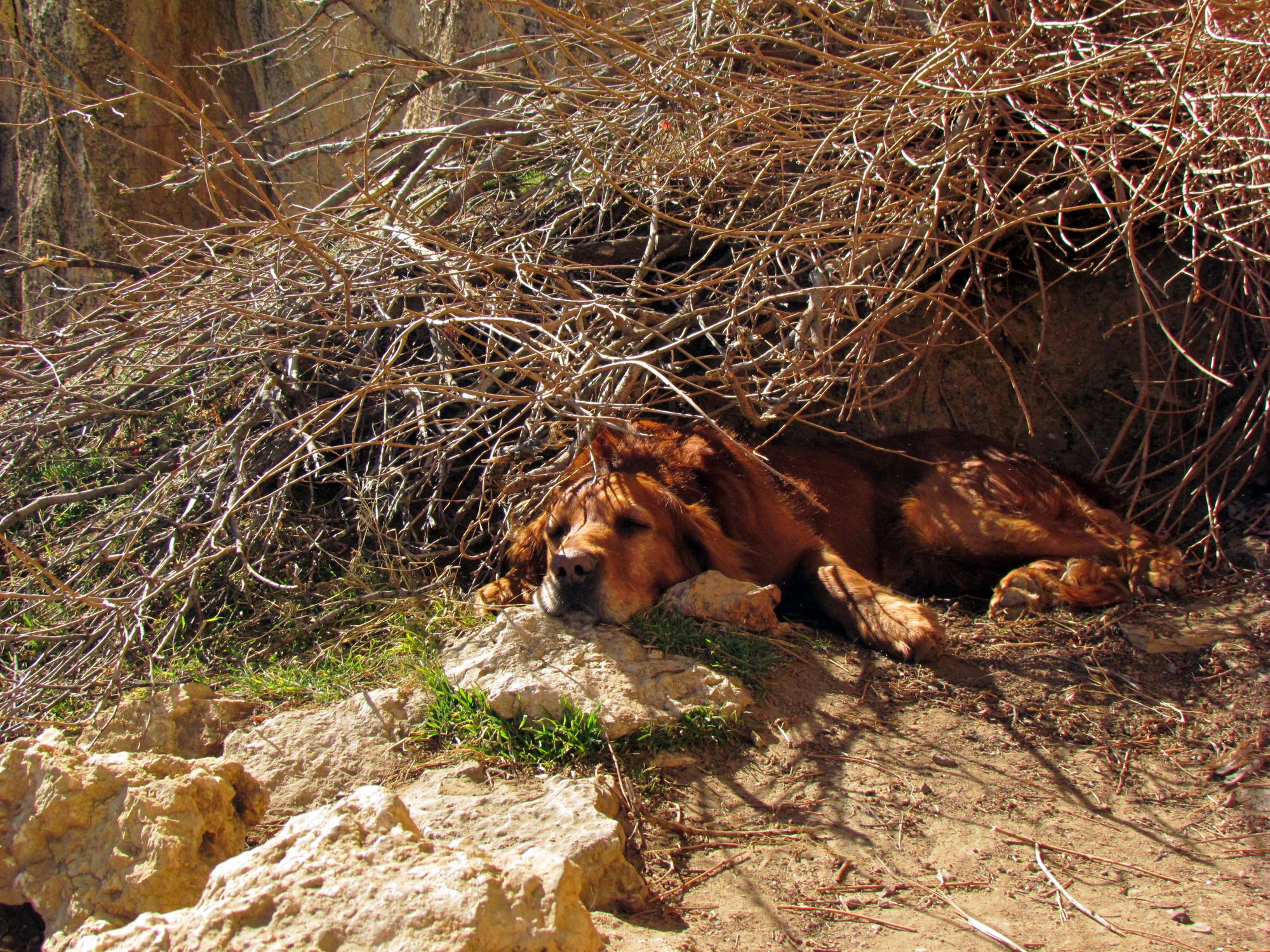 Spring Has Sprung
Come March, the sun was up long enough to get out after work again. Dave, Adrian and I had a good day out together, but damned if I didn't keep track of what we climbed. I think we did just about every route around Elmo's Fish. Speaking of, I also climbed like a fish on Action Candy and ended up just calling it a day and taking photos.
See the girl in the bottom right of that photo of Dave? I got some good long distance shots of her as well, and figured I'd ask her if she'd be interested in me emailing them to her when I got home.
When I walked back towards Scud Wall to meet up with Dave and Adrian, I ran into her and her boyfriend switching places with us, heading towards Action Candy. I had an inner monologue going something along the lines like "Don't come off like a creepy guy taking pictures from off far. Play it cool. Be cool. You got this." It shouldn't've been a difficult task, as I figured everyone's always happy to have pictures of themselves climbing. Anyways, almost immediately after saying hi to them and admitting to being a stalker, I followed up with "Want to give me your number? Er, I mean, email."
So that was fun. Anyways, I DID email them their photos, and they never said thank you. Jerks.
I also paparazzi'd Steve Bechtel, local gym owner and guide-book writer.
A few days later, Leah and I snuck out after work and had a blast on Z-boys, a fun 5.8 flake. I went up it in approach shoes, which upped the "weee" factor for me. I came down after putting it up, and then went up a second time so that I could belay Leah up and be with her for a cleaning tutorial.
It started snowing just before we packed all of our things away. Cold hands, happy hearts.
Since then, I went out on a great rafting trip with Jenn and a bunch of new friends. Sadly, I dislocated my knee in a major way on the last day of that trip. My Spring climbing season came to an early end, but I'm hoping it won't be long before I'm back on the rocks. So, have fun out there everybody! I'll be cruxing on 5.9s again before too long ;)