Japanese Classes and 登山会 (Mountain Climbing Club)
I'm sitting in the room I've lived in for the last three weeks trying to jog my memory of what's happened since I came here.
Well, I at least remember today, so I think I'll just start there!
Tohoku University Japanese Courses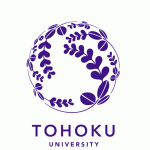 My first Japanese classes since coming to Sendai and enrolling at Tohoku University were held at this morning.  I managed to test into the highest level of Japanese offered (thanks CLS!) and my kanji (the Chinese characters used in Japanese) skills were graded as being at a level higher than any of the classes they actually offer (thanks RTK!).  The Japanese program here is a bit interesting at higher levels where you get to choose different "classes" within the subject.  Each one meets only once a week for an hour and a half.  I'm personally taking grammar and reading on Thursdays (today's classes) and listening and speaking on Mondays.  A few different groups are offering free walk-in Japanese lessons, including an attractive technical Japanese course, on other days throughout the week, so I'm planning on attending those whenever possible.
登山 - Tozan, mountain climbing
Today was my initiation into the Tohoku University tozan club.  The university clubs here all seem to have their own clubhouses on campus, and the tozan club was no different.  It wasn't much more than a dingy, poorly lit shack, but it was crammed with benches, tables, game consoles, and anything else necessary to the Japanese university student, including manga (Japanese comics).  An entire wall and a half of the club had manga books stacked from floor to ceiling, three rows deep, neatly stacked in a variety of bookshelves handed down from one place or another.  Opposite that wall was the gaming wall, where the latest consoles (a Playstation 3) to the earliest (PS1, N64, TurboGrafx!?) and their games waited for emergency procrastination situations.
I ended up spending my entire lunch hour with the guys over there, and they made sure to let me know I could pass time in the clubhouse whenever I pleased.  It definitely looks like a good place to sharpen those Japanese skills.  Our first club party will be a river-side barbecue this Saturday.  My attending depends on whether or not I'll be going climbing in the nearby Yamagata prefecture with an older gentlemen I met at the local climbing gym, but that'll be another post.
Speaking of the local climbing gym, I have a date there tonight and had better be on my way.  But first!  One last thing...
Critical Language Scholarship Note
I linked them above and I'll do it
again
- the
Critical Language Scholarship
for the summer of 2012 is open until November 15th, 2011, and it's something I really recommended if you're interested in one of the languages they offer.  I'd find it hard to believe there's a better program out there.