Alright! Thailand! Let's talk about that!
...In a week or two. You might not remember (I definitely didn't until I saw some pictures on my harddrive), but before heading to Thailand I did a two week Japan funning / snowboarding/ guiding extravaganza. I did a quick summary of those weeks the weekend before I was on a plane out of the country, but didn't share any pictures or get into the specifics of adventuring. Really, I've hardly looked at them myself, apart from a few I flung onto facebook in an effort to make people praise and love me, or at least be jealous.
計画 - The Plan
2-24 - 2-27: 東京 Tokyo [Ryan, Tammy, Jenn]
2-27 - 2-29: 札幌 Sapporo [Jenn]
2-29 - 3-4: ニセコ Niseko [Jenn, Hiro] (Snowboarding)
3-4 - 3-9: 京阪奈 Keihanna [Jenn, Dad, Mom, John]

3-4 - 3-6 京都 Kyoto
3-7 奈良 Nara [ft. my Japanese parents, Nellie]
3-8 大阪 Osaka

3-9 - 3-12 東京 Tokyo [Mom, Dad, John]
3-12 - 3-14 広島 Hiroshima [Mom, Dad, John]
If you were to map that out my Japan trotting it would look something like... View
Japan Trotting
in a larger map that. In straight-line distance it comes out to something like 3000 miles just going between cities. Me oh my.
It Begins!
So my trip started with two funny talking people I found at an English pub-styled place,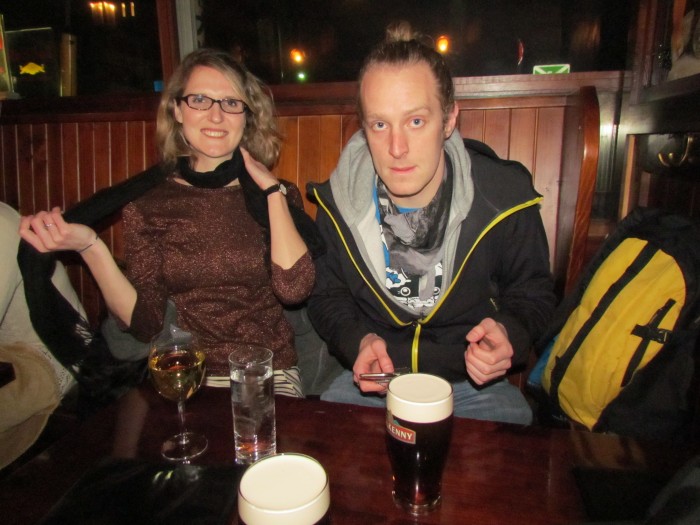 a smiley face in a beer,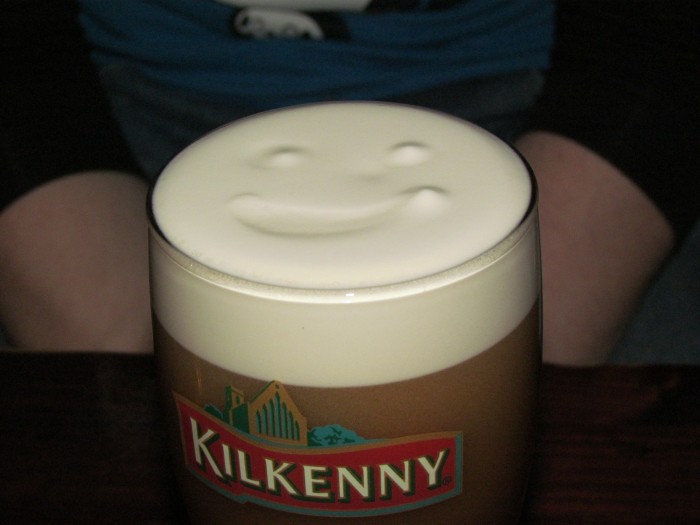 and fish and chips.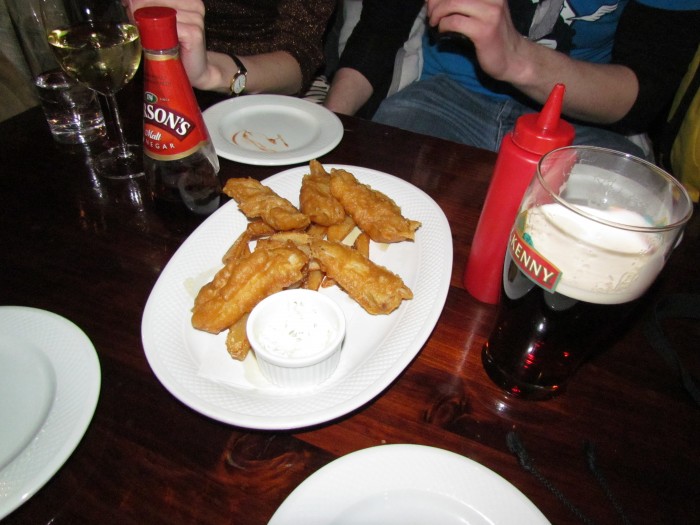 Because that's how you start journeys in Japan.
That was immediately followed by six hours of hellish nightbus. The nightbus is the cheapest way to move about Japan, and also the best way to hate yourself for being such a stingy person. To me, the whole point of a nightbus is to simulate the idea of teleportation. You go to sleep in one place and wake up in another. Terrific! Truly this is the future. That's not how it works out though.
Certainly, you get on the bus in one place and will eventually end up in another, but you'll never be so lucky as to catch the elusive sleep dragon. The heat was cranked up high enough I regretted not coming in just my undearwear - certainly, dressing for winter was a poor choice. Every other hour the bus would stop and people would get off and do their thing. The seats are not meant to be slept in, let alone sat in by someone with legs. Poor Tammy was abused by the people behind her if she so much as thought of leaning her seat back even the tiniest smidgen.
When I came back from Thailand, I paid three times the night bus ticket for a ride on a shinkansen home. It was worth it.
東京 ー Tokyo Day 1
Regardless, we did eventually make it to Tokyo, rode a few trains, ate breakfast at McDonalds (brushed my teeth there too, come to think of it) and eventually got to our hostel, but only after getting lost and soaked in the rain.
We still made it out and about in our sleep-lacking state, hitting up a neat technology museum where a little guy you might have heard of, Asimo, lives. I feel it's worth pointing out that I first typed his name as "Asimov".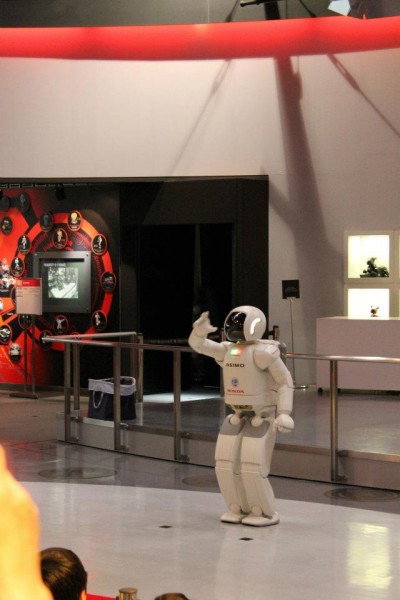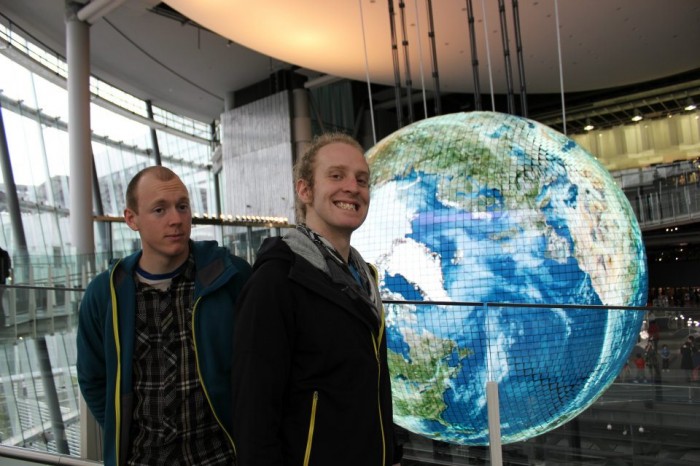 I broke off from Tammy and Ryan at the museum around two and hopped on a train to the airport to meet Jenn as she came into Japan. She and I got back to the hostel near Asakusa where she elected to have a powernap before we saw how much we could eke out of the evening.