Limekiln Canyon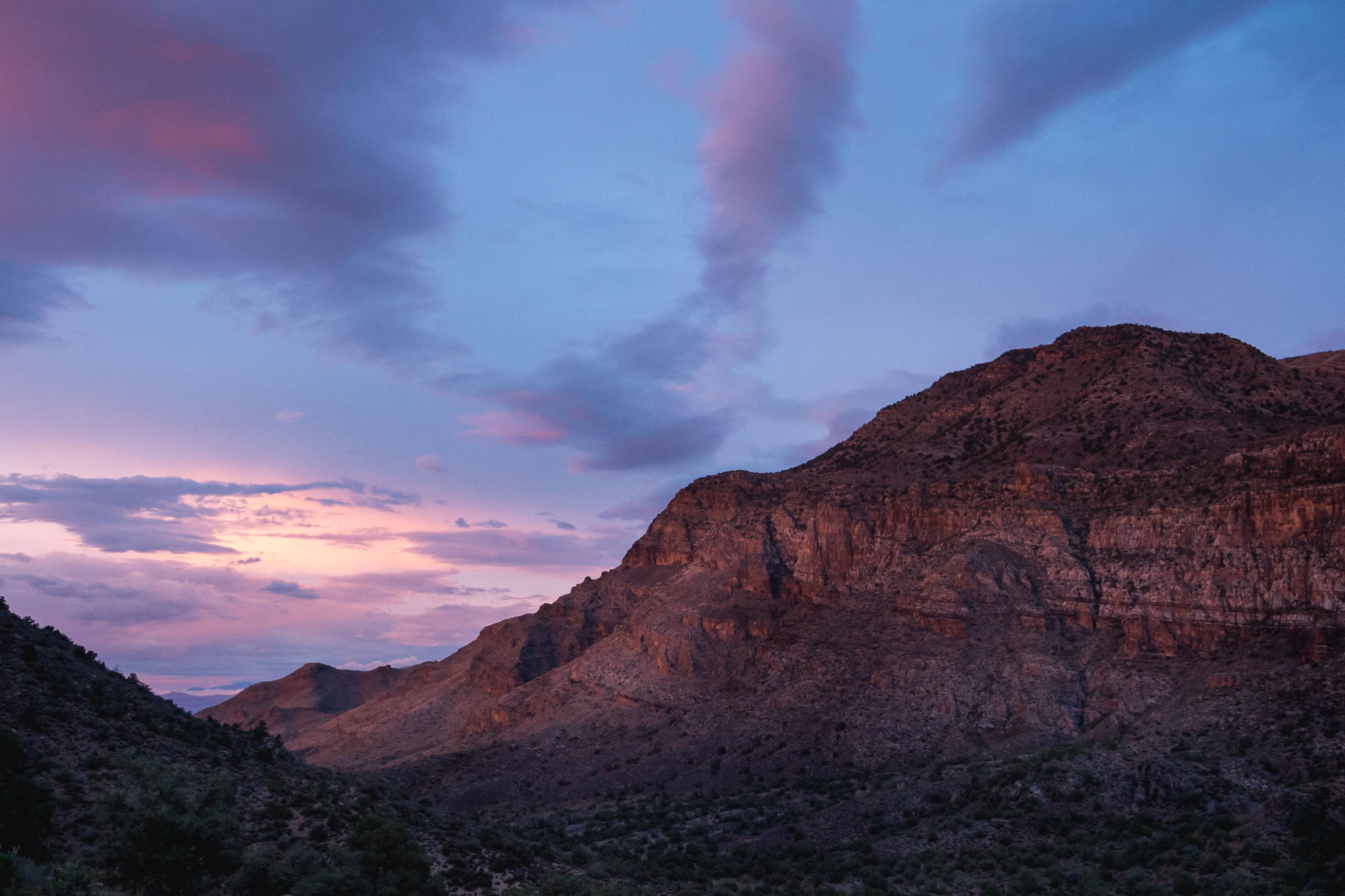 Desert Season
Desert season's begun. It's an escape from Wyoming's wearying shoulder season into that-much-longer of a summer. I left Wyoming in a snow storm and have been climbing in shorts and tee-shirt since.
Starting the tale of desert season with Limekiln means things are coming slightly out of order as there were two days of climbing in Red Rocks before we moved north to Mesquite. But don't worry: Red Rocks will come next. For now, I'm just really excited to talk about Limekiln Canyon.
The Arizona Strip
The guidebook describes the Arizona Strip as "one of the most remote areas in the lower 48". At a glance, that may seem so - the Virgin Mountains certainly cut a striking figure.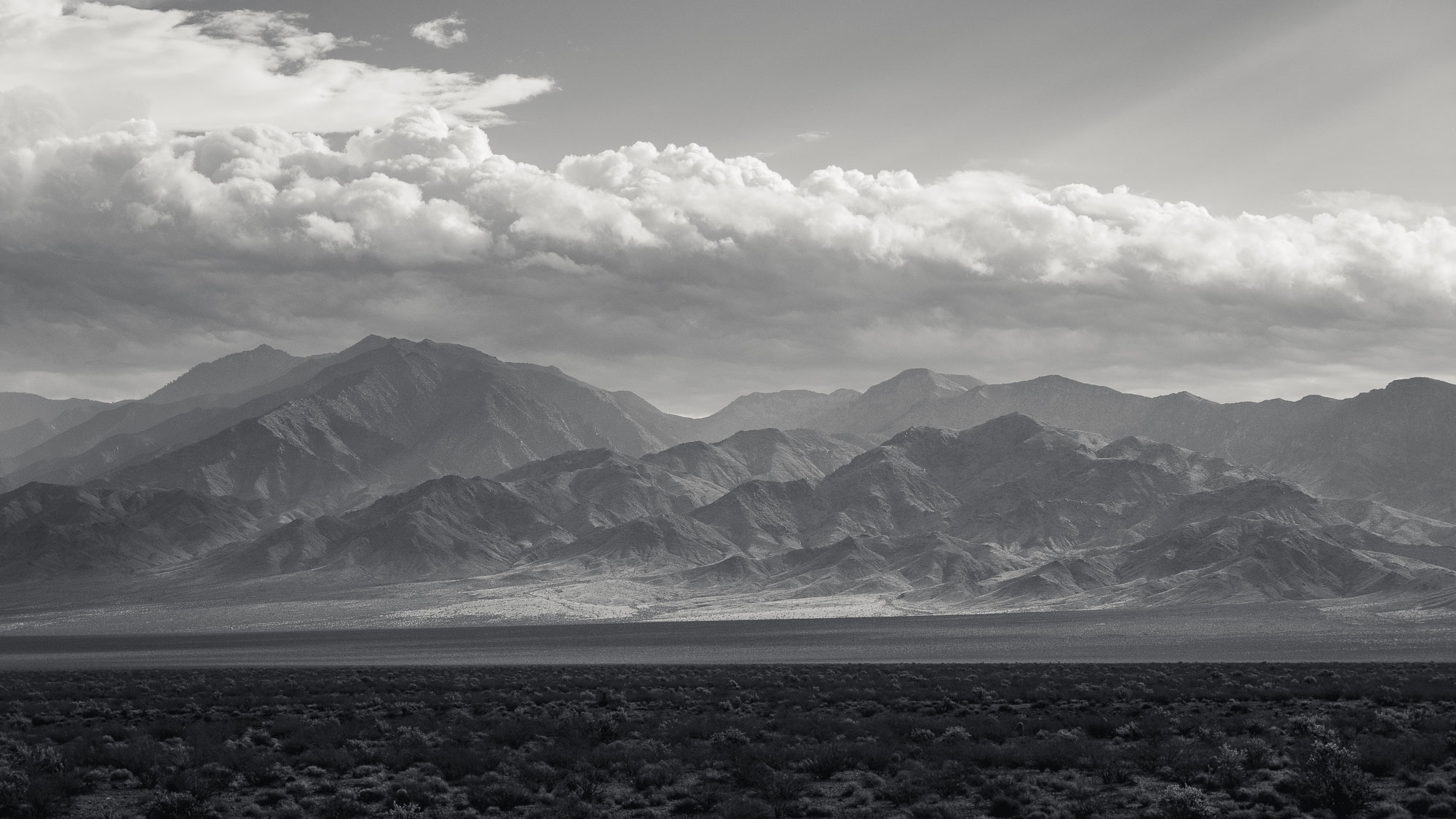 But, the ten mile drive down comfortable dirt roads and 4G at the campsite has me disagreeing with that synopsis. It's definitely got some beautiful nature without too many signs of civilization, but I never felt completely off the map.
Grail Wall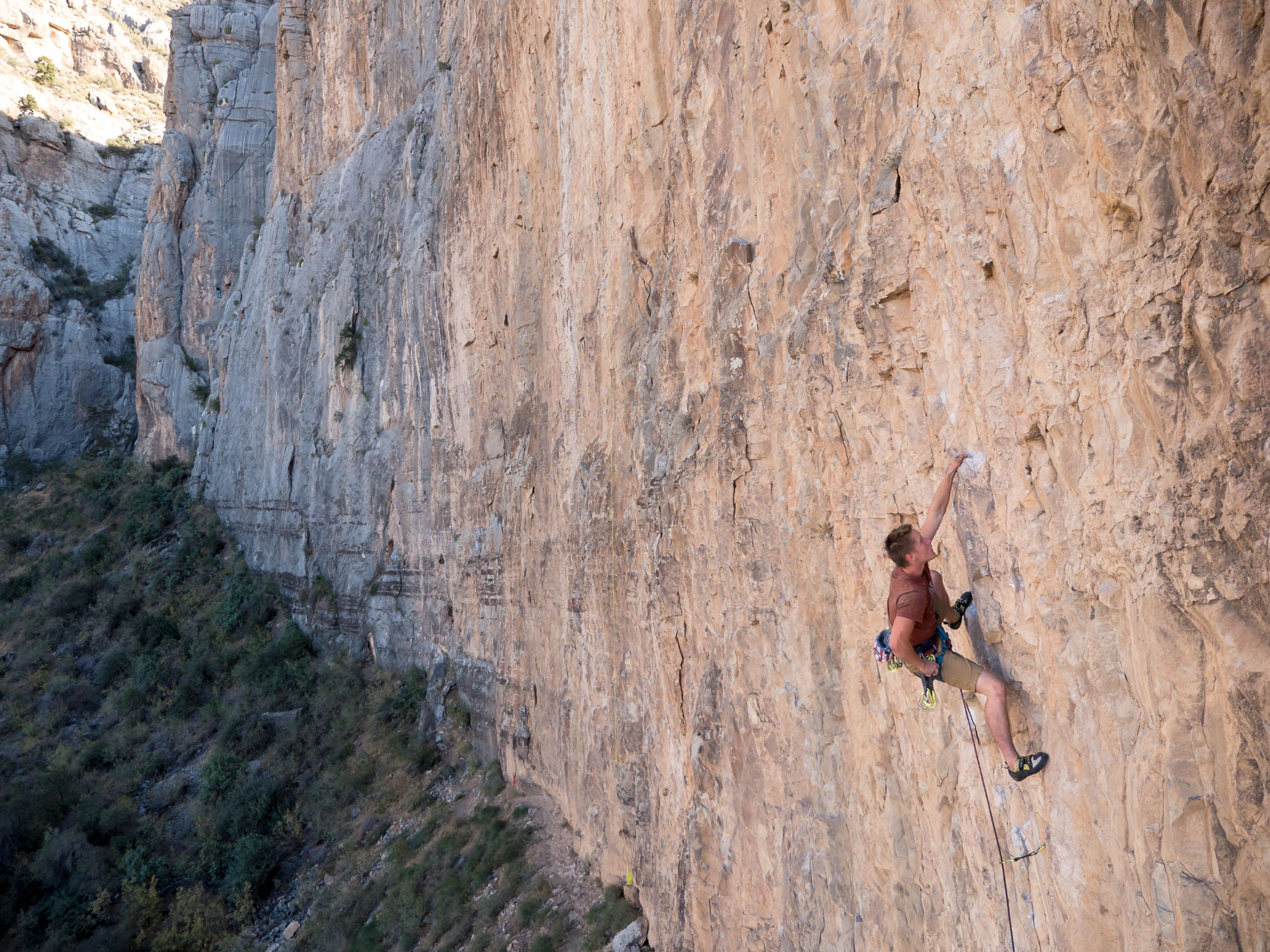 Dave, Disa and I got in our first round of climbing at the very start of Limekiln's stark Grail Wall, a holy-grail of a limestone wall that runs a few hundred feet high and even further long. The start of the wall is characterized by broken, overhung orange limestone, which is where we also started our climbing.
After a warmup we hopped on The Last Supper, a fun 11b that I completely misread, blowing the OS as I moved offroute on a half-pad mono. Whoooooops. I had Disa lower me back down without finishing the route and came back for the redpoint.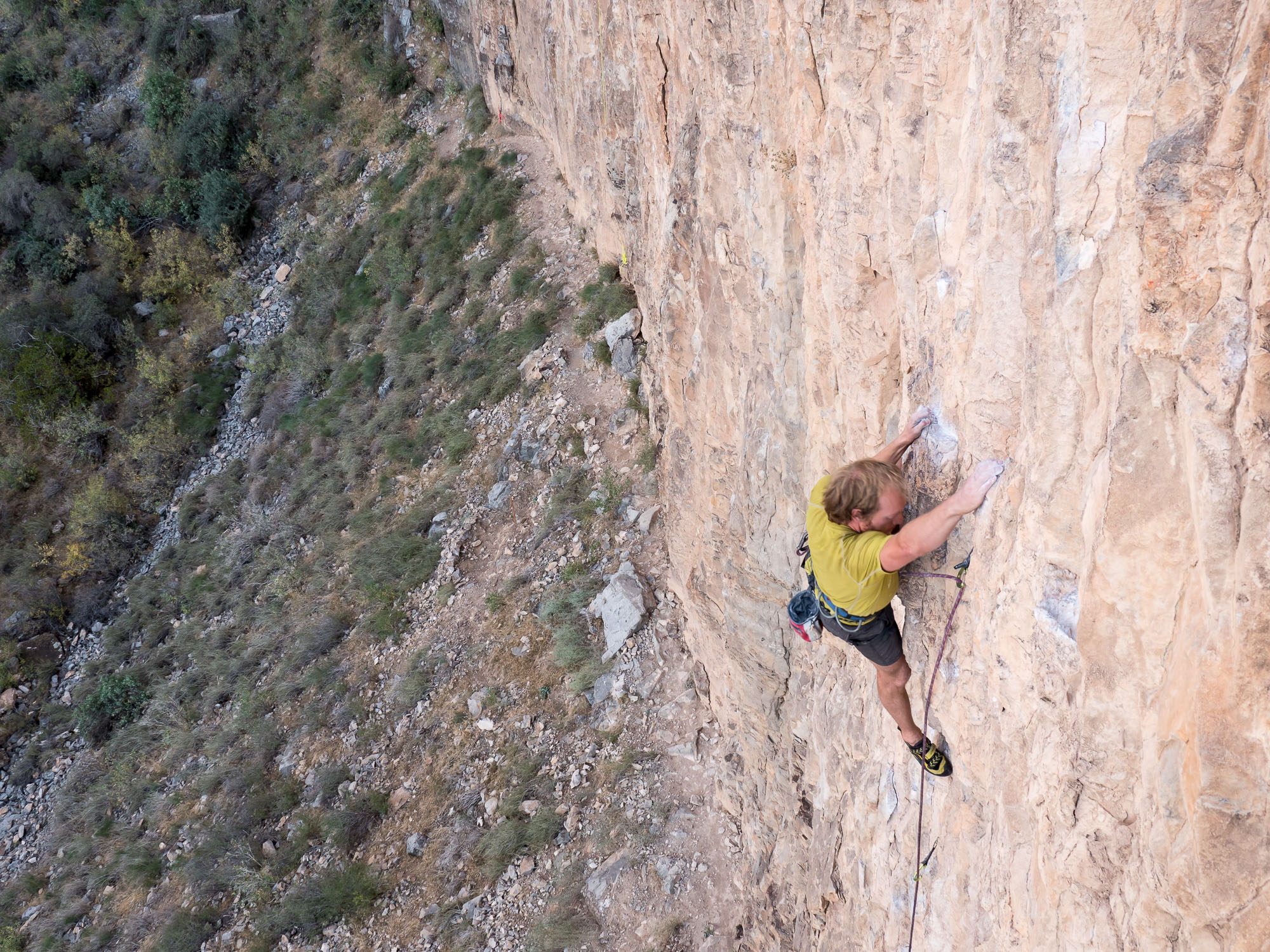 I never made it look as cool as Disa and Dave did though.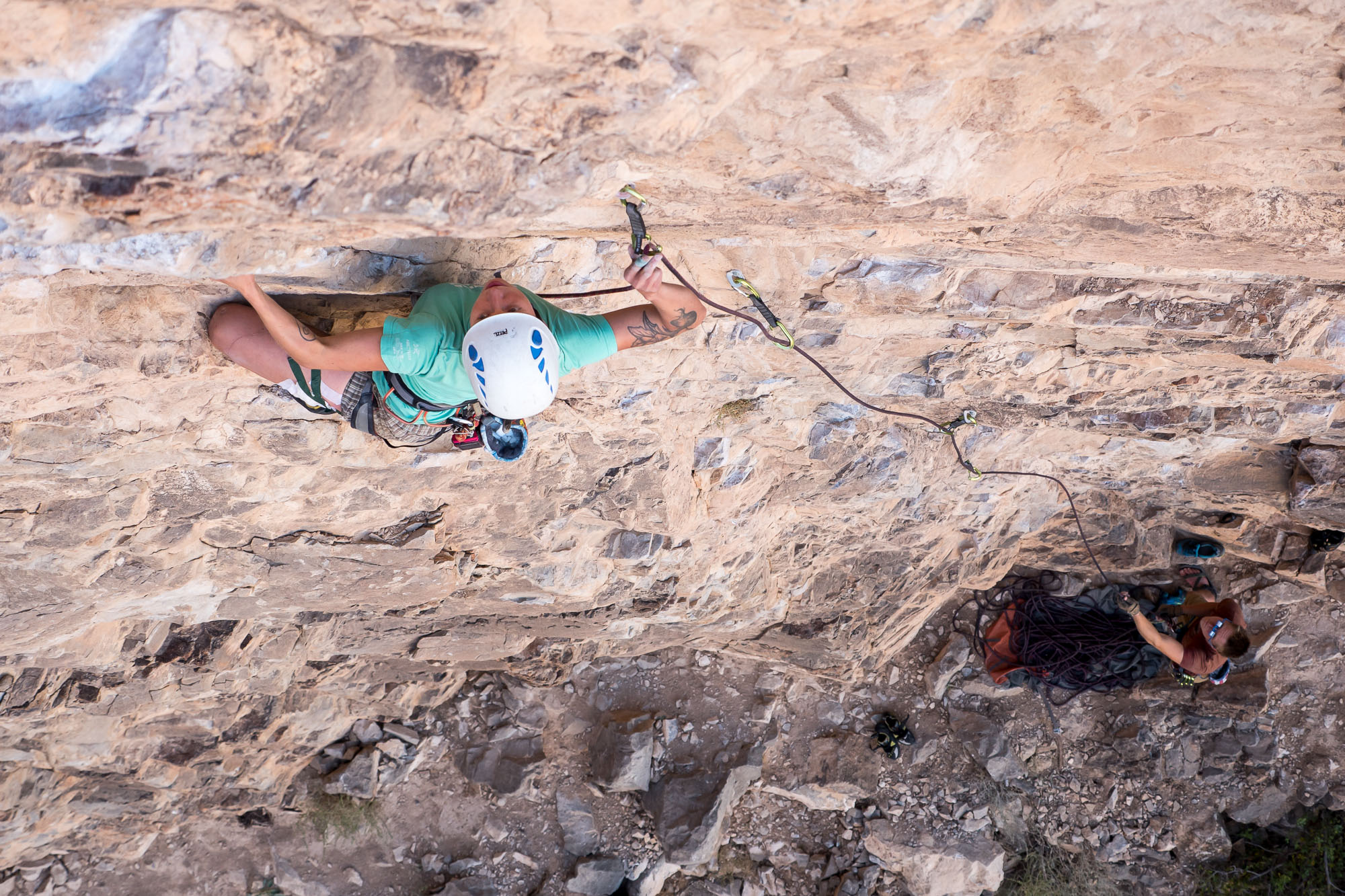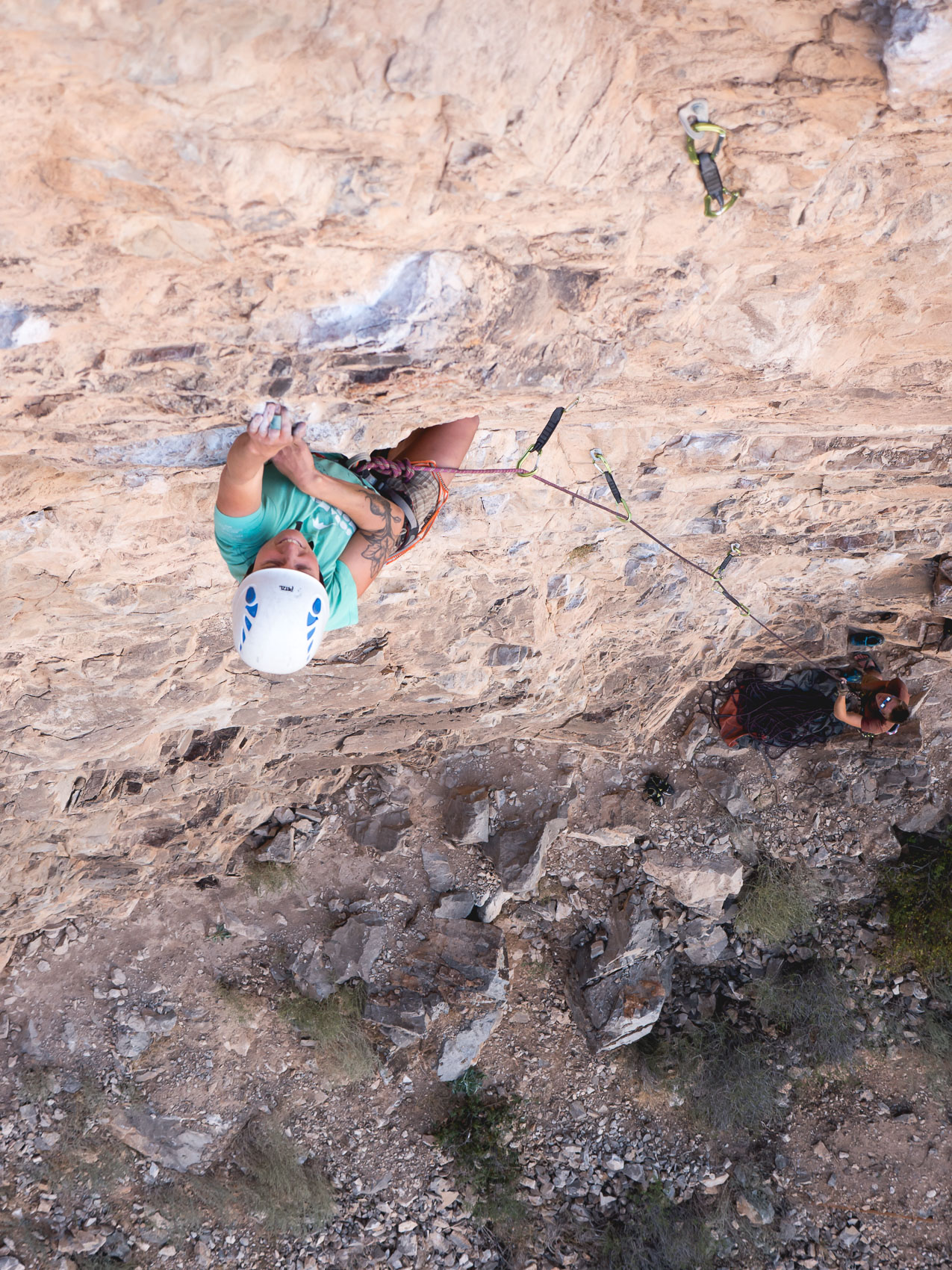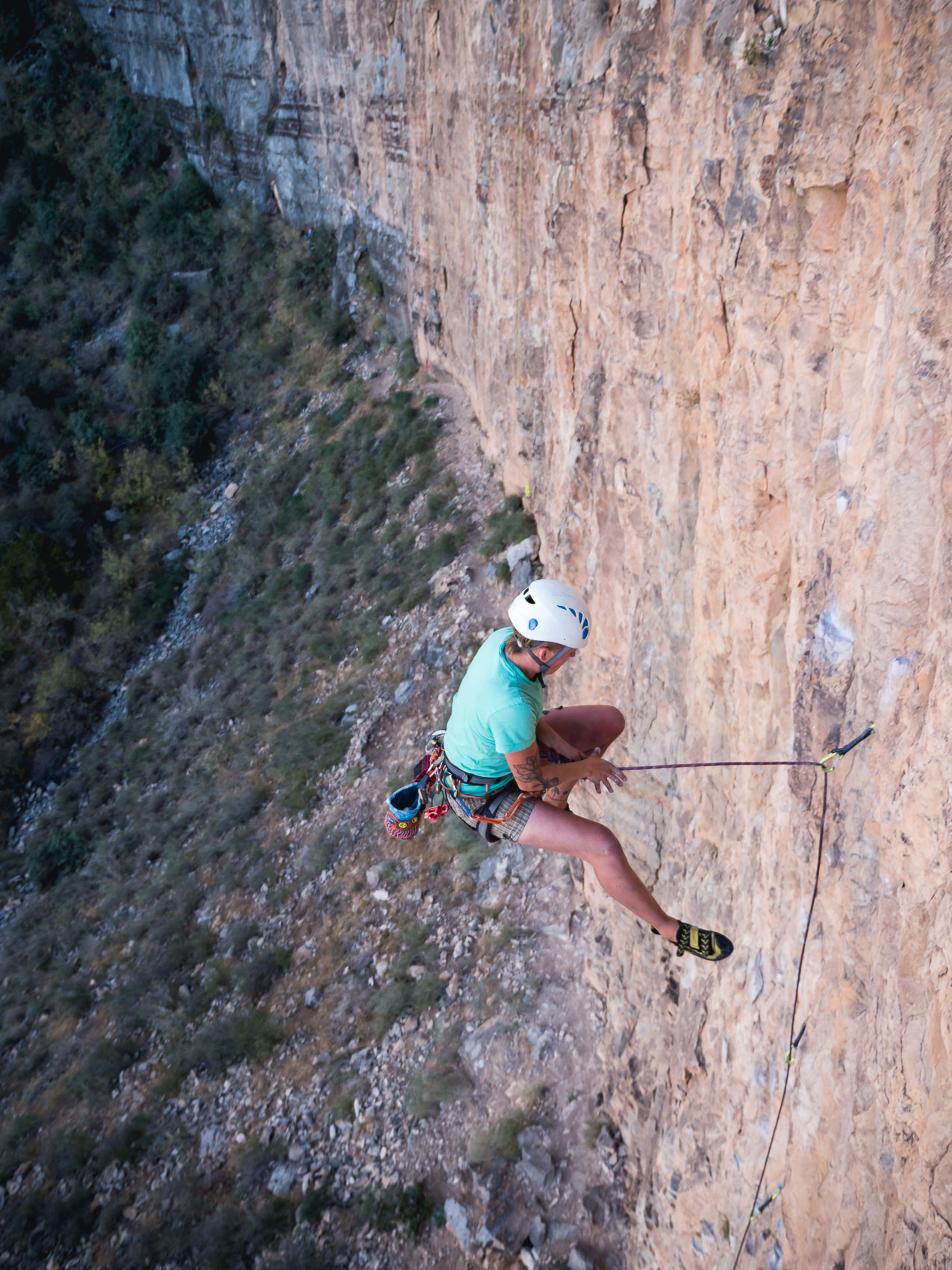 Further down the wall turned to impeccable blue stone that strongly reminded me of some of the blue stone from Siurana in Spain. It emphasized techical vertical climbing on small holds.
Dave got the onsight on The Sadness, 12a, that I blew as I climbed up in the dark. When we came back to get our draws the next day it went just fine, and with a whole lot of fun as a bonus.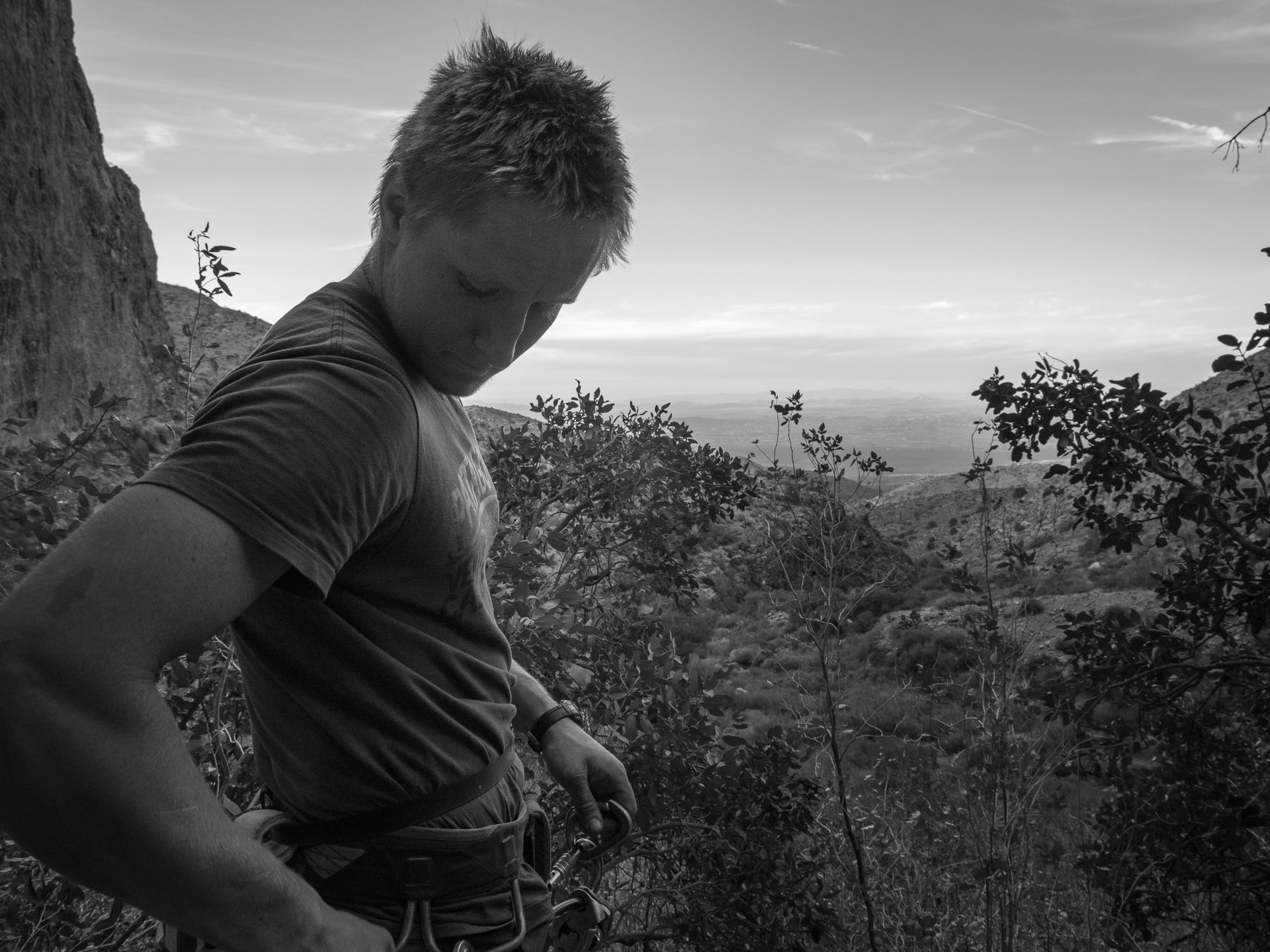 Disa, meanwhile, got a good 11c (Khaleesi?) OS as well.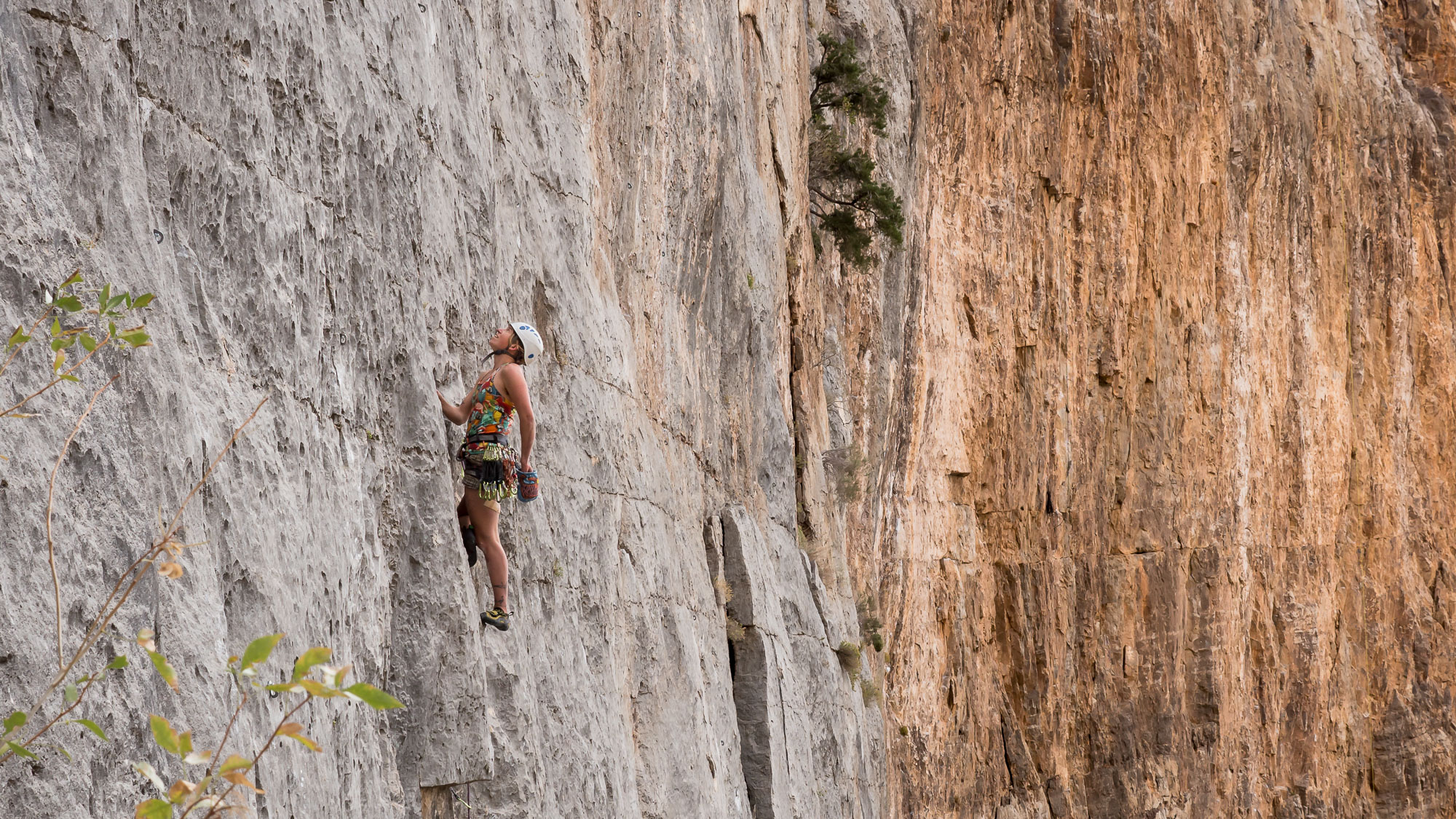 Another 12a, Grayhound, shut me down in a way that no 12 has for a long time. It was also the end of my fingertips - all the small holds and fresh limestone took their toll out there.
Rainy Days
Fingers wrecked, I took a rest day.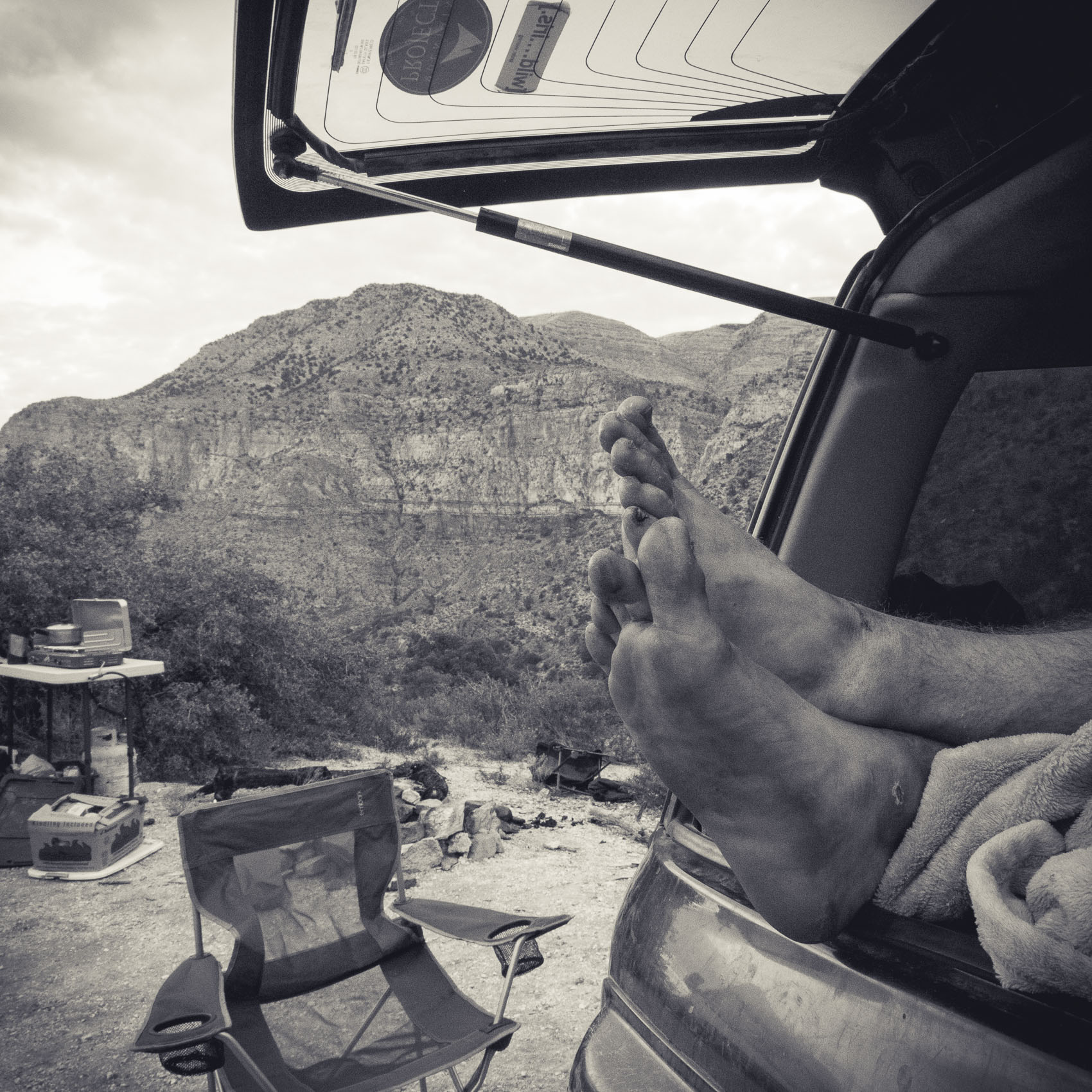 The rain encouraged it, too. I posted up in the van and worked from the mountains that day, opening and closing the window as the weather changed.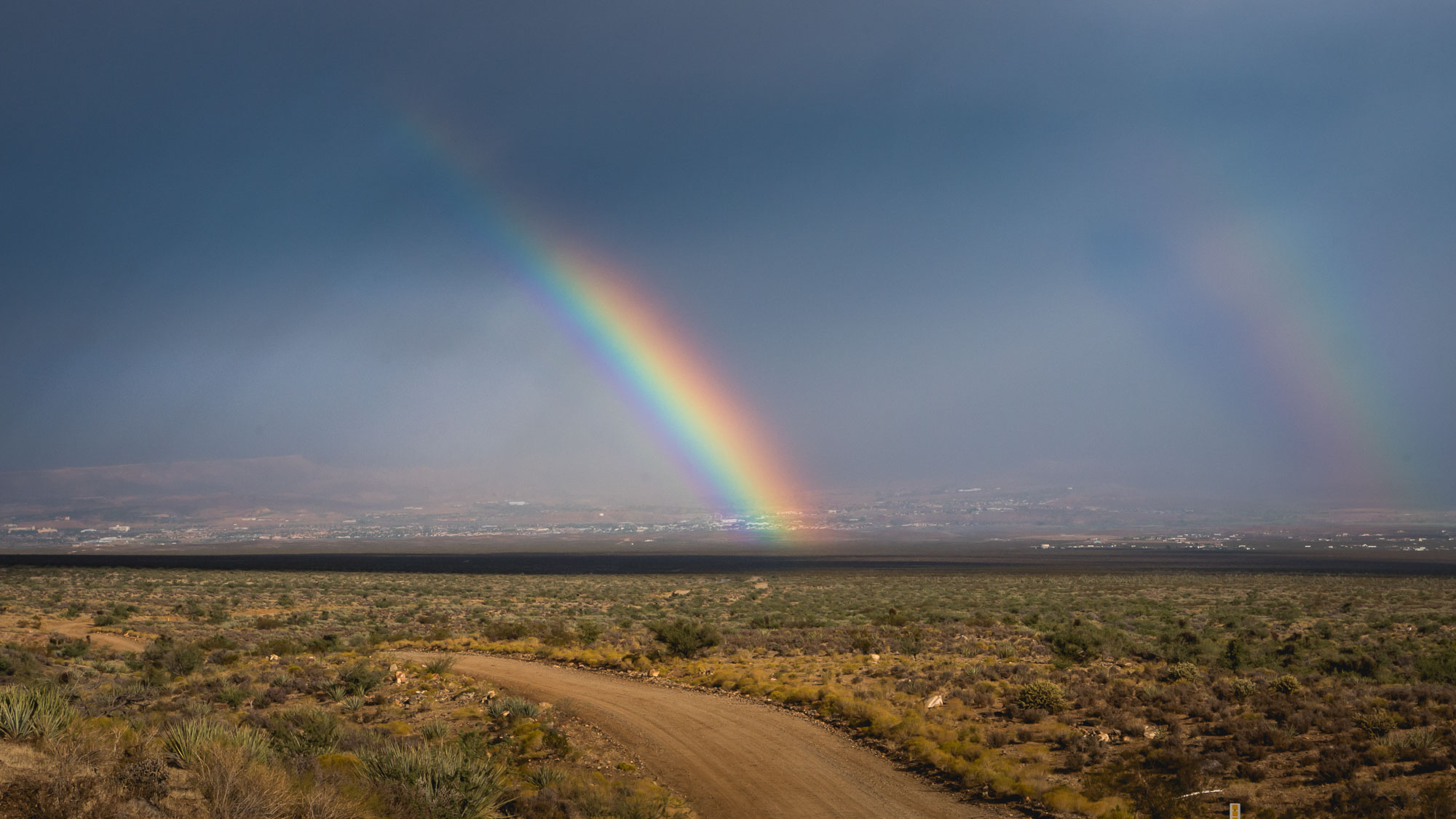 When the weather had finally moved on, Disa and I ran around wondering at the clouds and sunset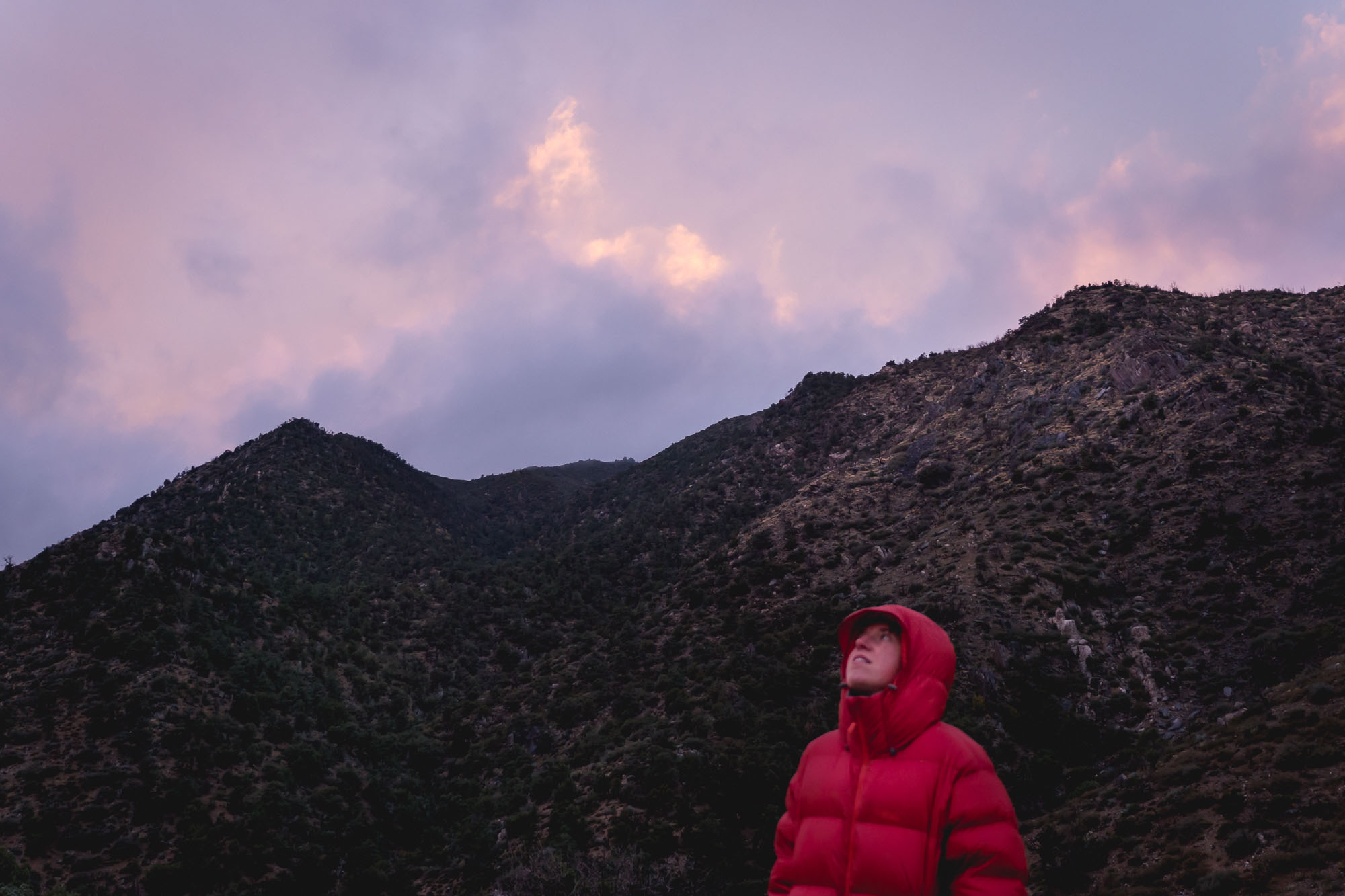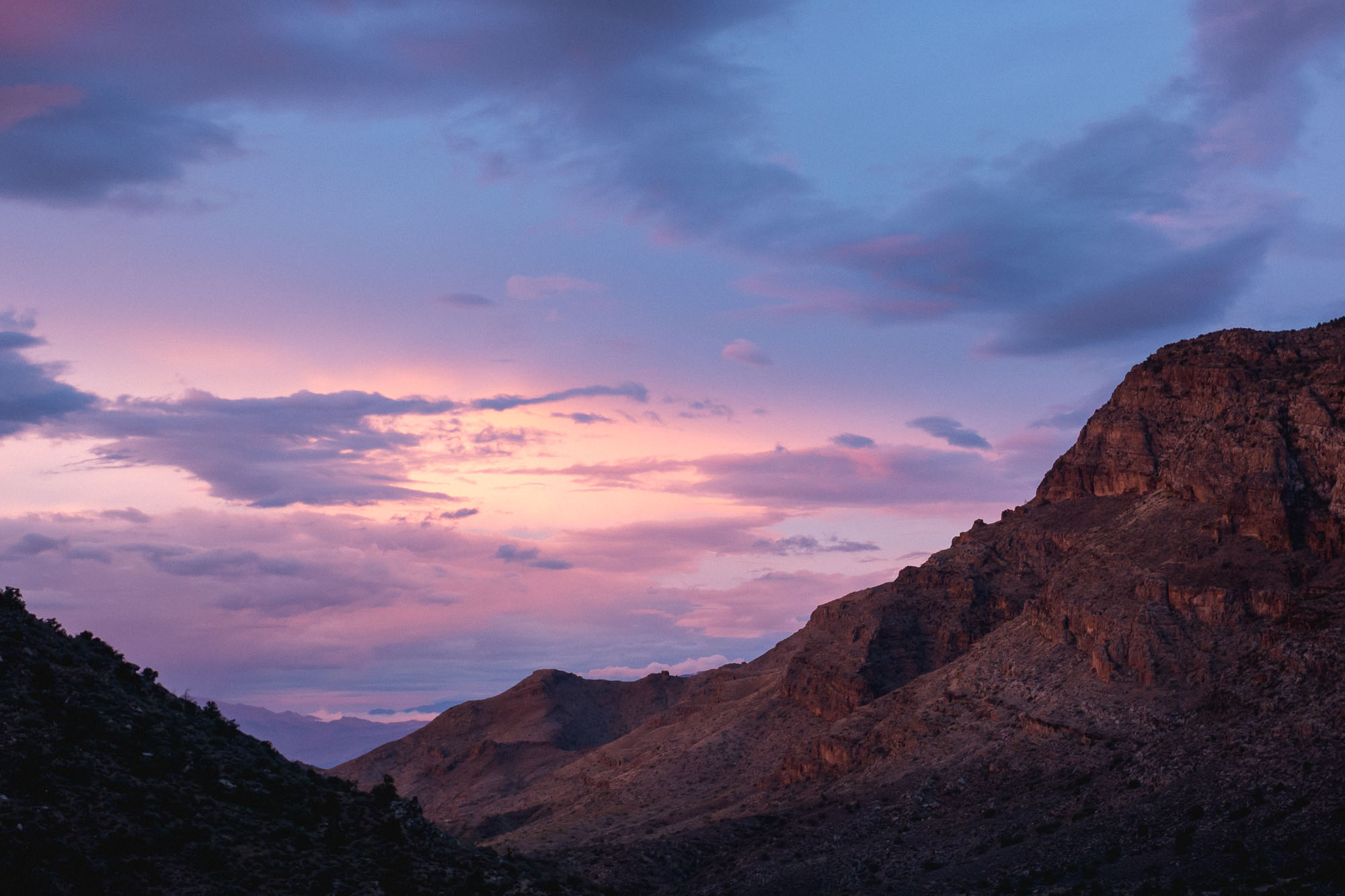 After the rainy rest day I climbed Mesquiter, an area classic at 12a. I took 16 quickdraws up with me but ended up only using 5 - the rest were permadraws. I got excited after pulling through the technical crux, thinking I had another 12a OS on hand... but 35m of 11+ climbing did me in and I whipped, pumped at a section I couldn't read (a sudden leftward traverse where I was trying to go up). On a route that long you don't exactly hop right back on for the RP, so it'll be waiting for me next time I'm back.
Our last day was a morning halfday. Disa and I took advantage of the tall cliffs to do a fun easy multipitch hidden back away from Grail Wall in a tight canyon. Then we hit the road back to Red Rocks.
Recommended Climbs AKA "Climbs I Remember"
Last Supper, 11b
Cellar Dweller, 11c
The Sadness, 12a
Mesquiter, 12a