Dave was kind enough to give me a call during work today and tell me that we were going climbing at 5. When I walked around Main Street to get lunch, I was very, very happy he did. The weather was amazing all day today, warmer than any other day in the last month. Seems like we have a lot to look forward to this week too, as far as weather goes...

Anyways, we drove out to Squaretop Boulder and enjoyed two short climbs. I did much better than last Friday, when I took a 30 foot whipper off a 10c and bled and bled and bled on everything.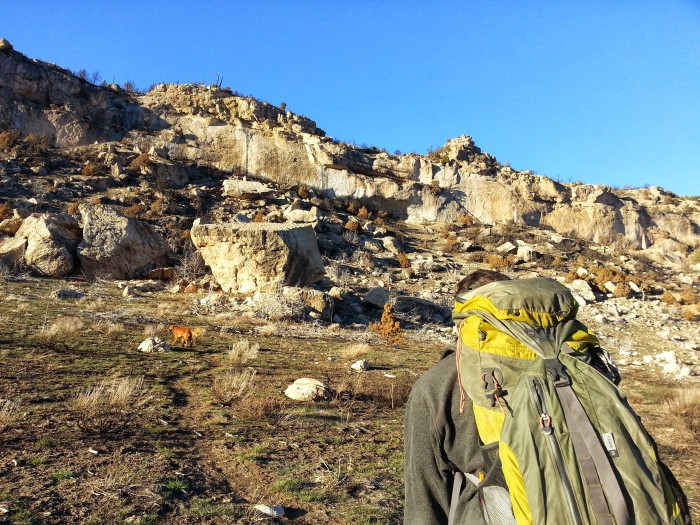 Isolate and Dominate - 10c *
Our warmup. After the Stud Alert fiasco last week, this was a good reminder that I can climb committing, strong climbs.
Boys of Brazil - 11c **


No, that's not a typo. First 11c baby! Wouldn't've ever even thought of trying it if Dave hadn't been around, and then, holy shmokes. This route is perfect for me. Loved it, will do again by Friday.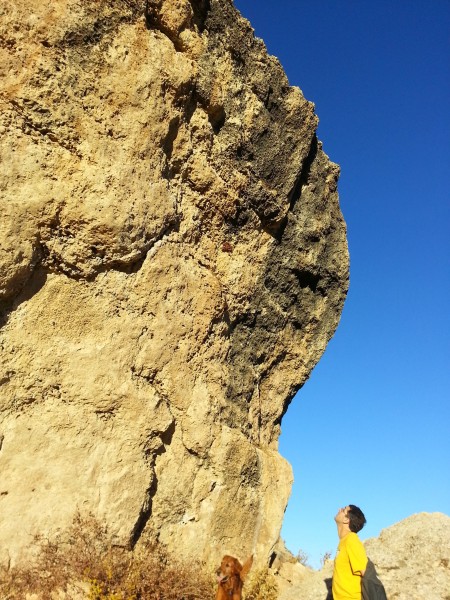 Stud Alert - 10c **
This hurt my pride, and a bit of my finger. I've done this route tons of times and it still gets me every now and then. Friday was one of those now and thens.
Duck Soup - 9 **
The classic pocket pulling 9 at Scud. Catches you off guard with its steepness at the end, but you don't notice it until you start thinking, why do my arms hurt?