Ode to Rest Days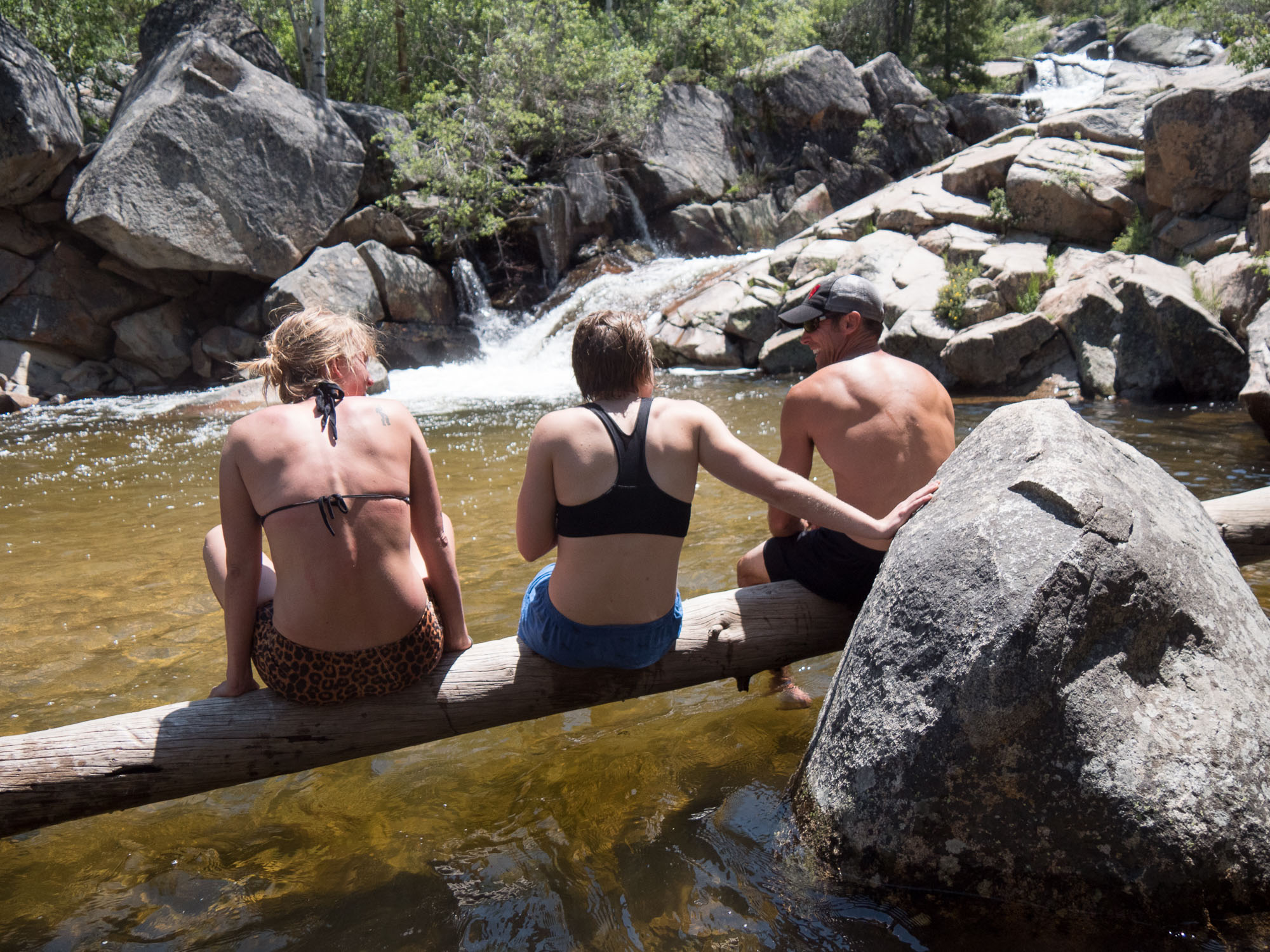 I think it's Newton's Second Law of Motion that states:
A body in constant motion eventually needs rest.
I could be wrong though.
---
With two trips to Ten Sleep Canyon, five trips to Wild Iris (and a day in Sinks Canyon), two down to the Voo and three days on Rock Springs Buttress, this blog is about to be inundated with climbing posts. But mixed in with all that climbing: rest days.
So before I dive into photos of people, rocks, and ropes for the next umpteen posts, this one will be the Ode to Rest Days.
Here's to you, rest days.
Resting at the crags
Rest days in the middle of a trip can be a bit... rough. It does strange things to your mind to go somewhere with a singular objective and then spend an entire day purposefully avoiding the very thing that brought you there in the first place. Still, it's better to choose your rest days than have an injury and fatigue choose them for you.
Wild Iris Rest Days (and Nights)
When Chris, Bara, Kålle and I kicked a summer of climbing off at Wild Iris, a hike in the heat of Sinks Canyon to a swimming hole was our respite from the monotony of sitting and reading.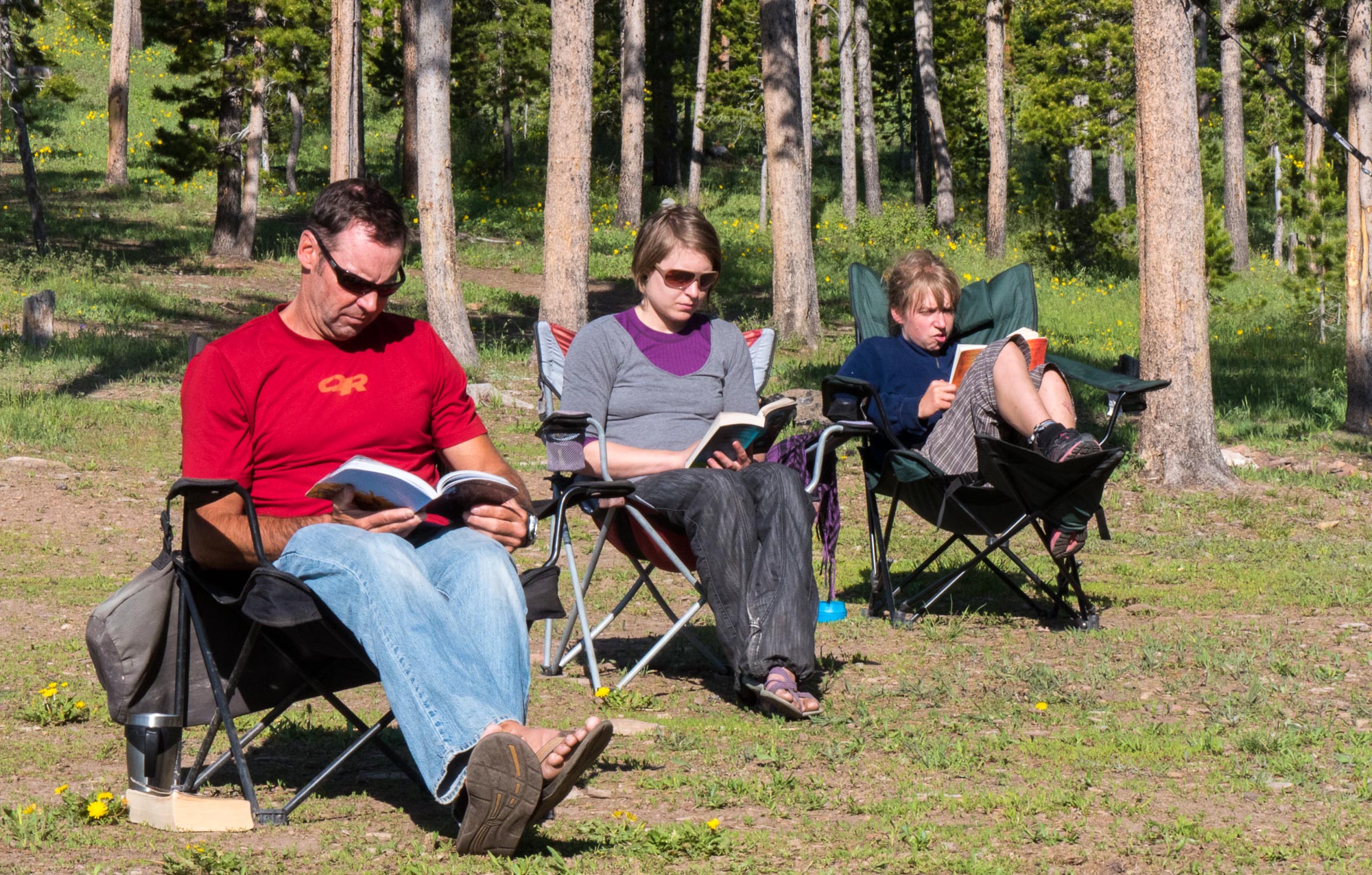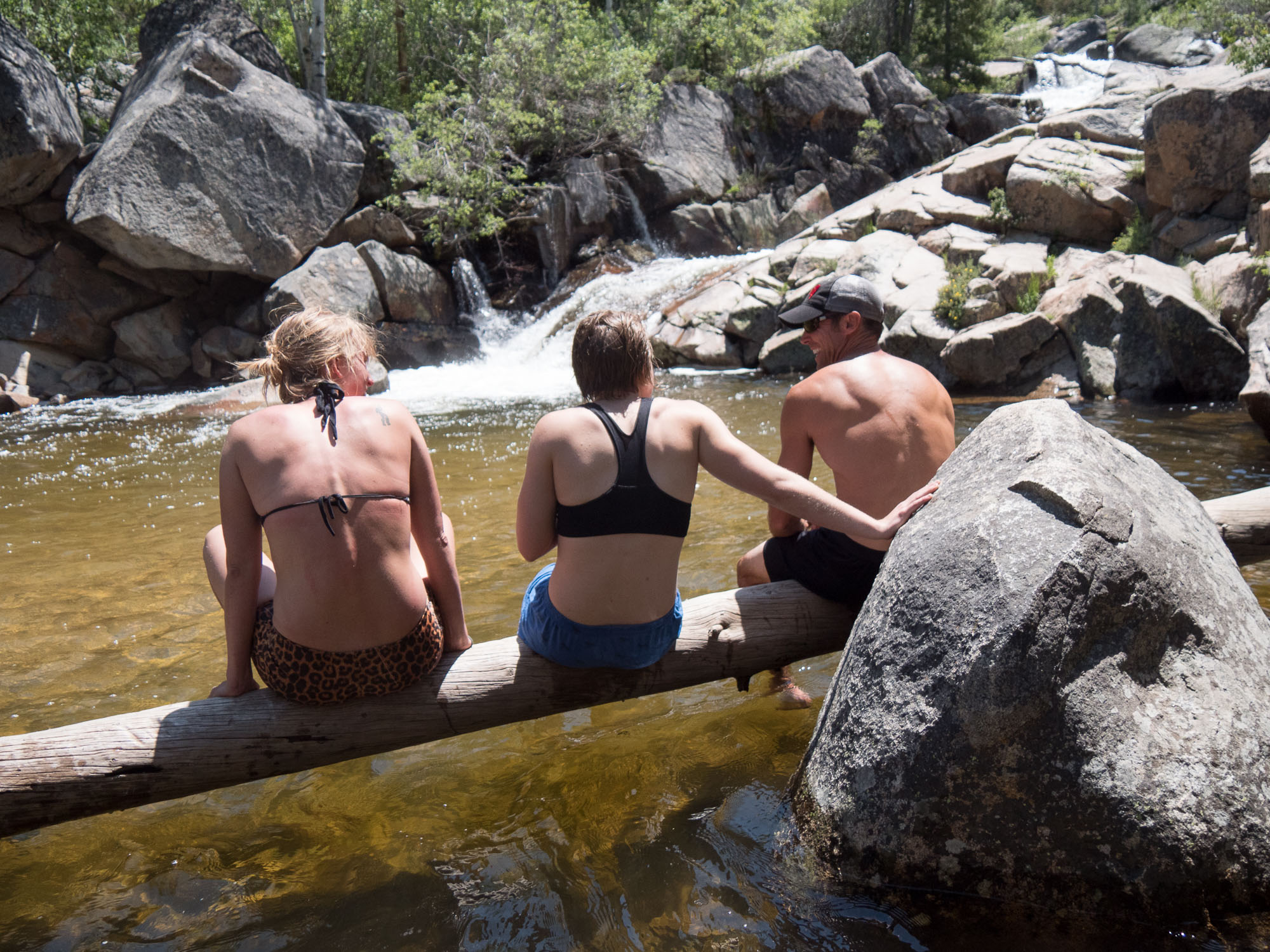 On another trip around the Fourth of July, the weather decided which days we would climb on and on which we would rest. Cold and wet, we salvaged the end of our trip off the rocks, drying ourselves around a bonfire built by our resident shaman.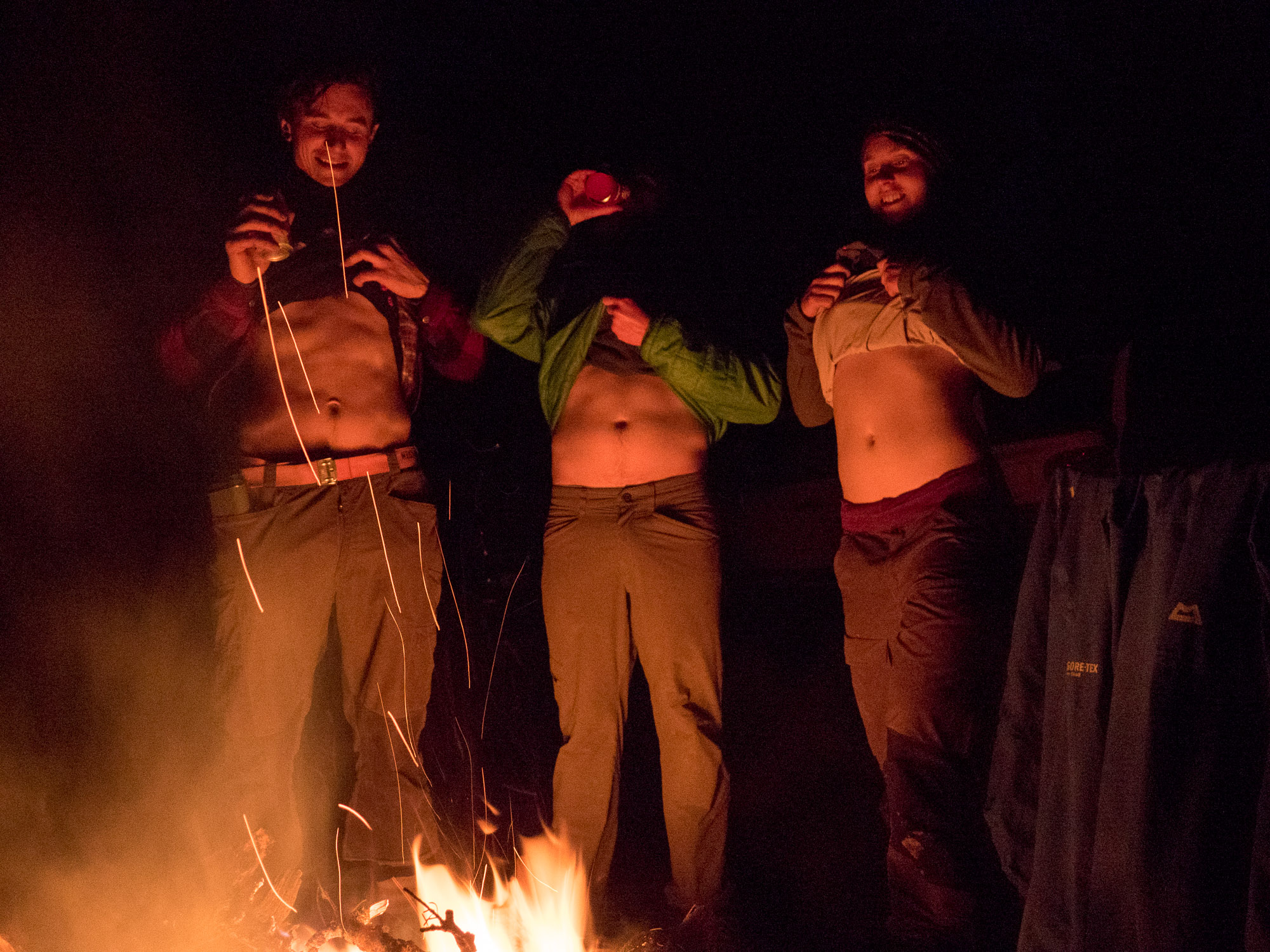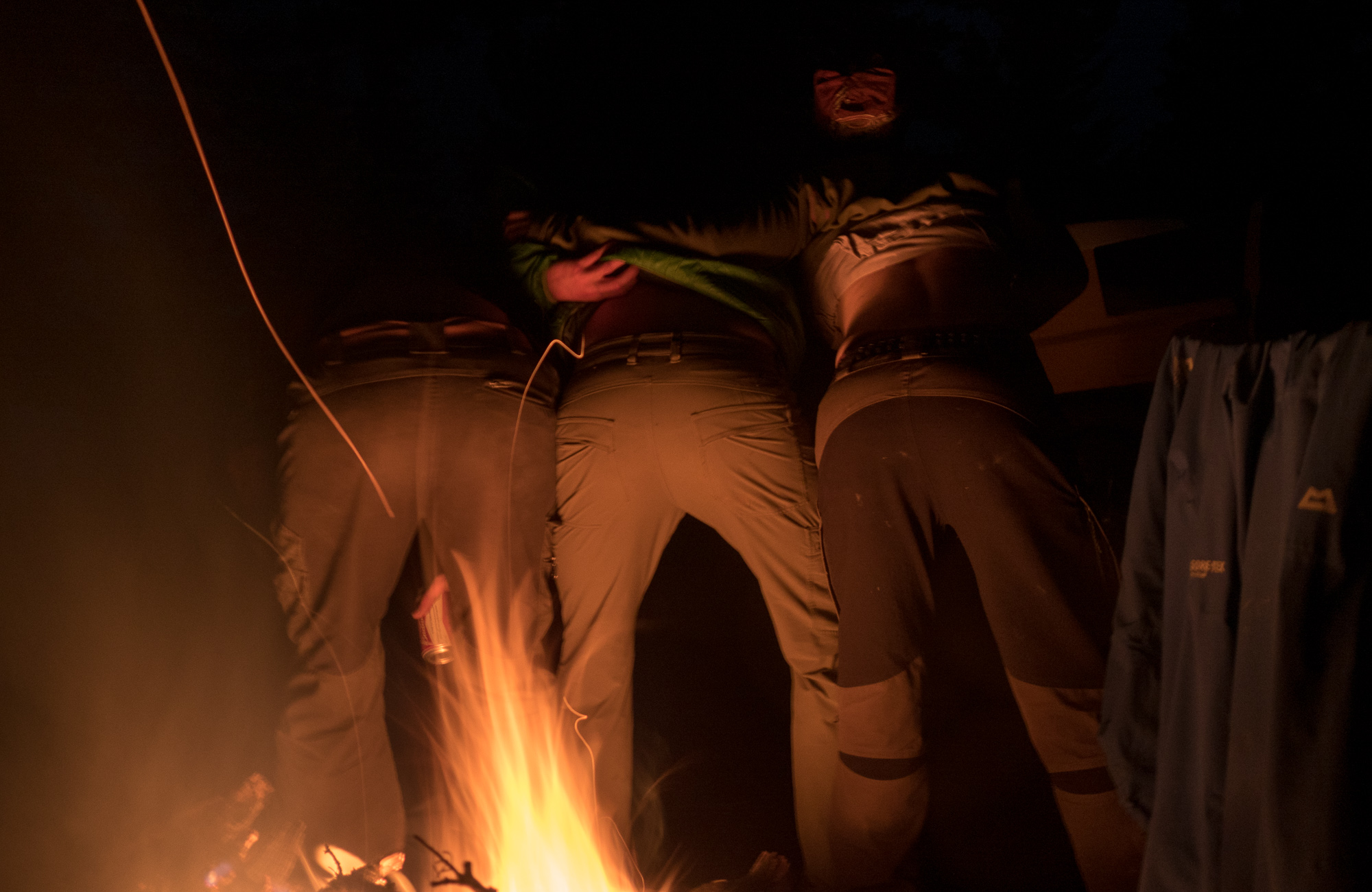 What started as an ass warmer grew and grew until it was our own personal sauna, leading to shirtless debauchery. Forty years from now, Eric and Disa will look back on this photo and think "Once, we were young and attractive."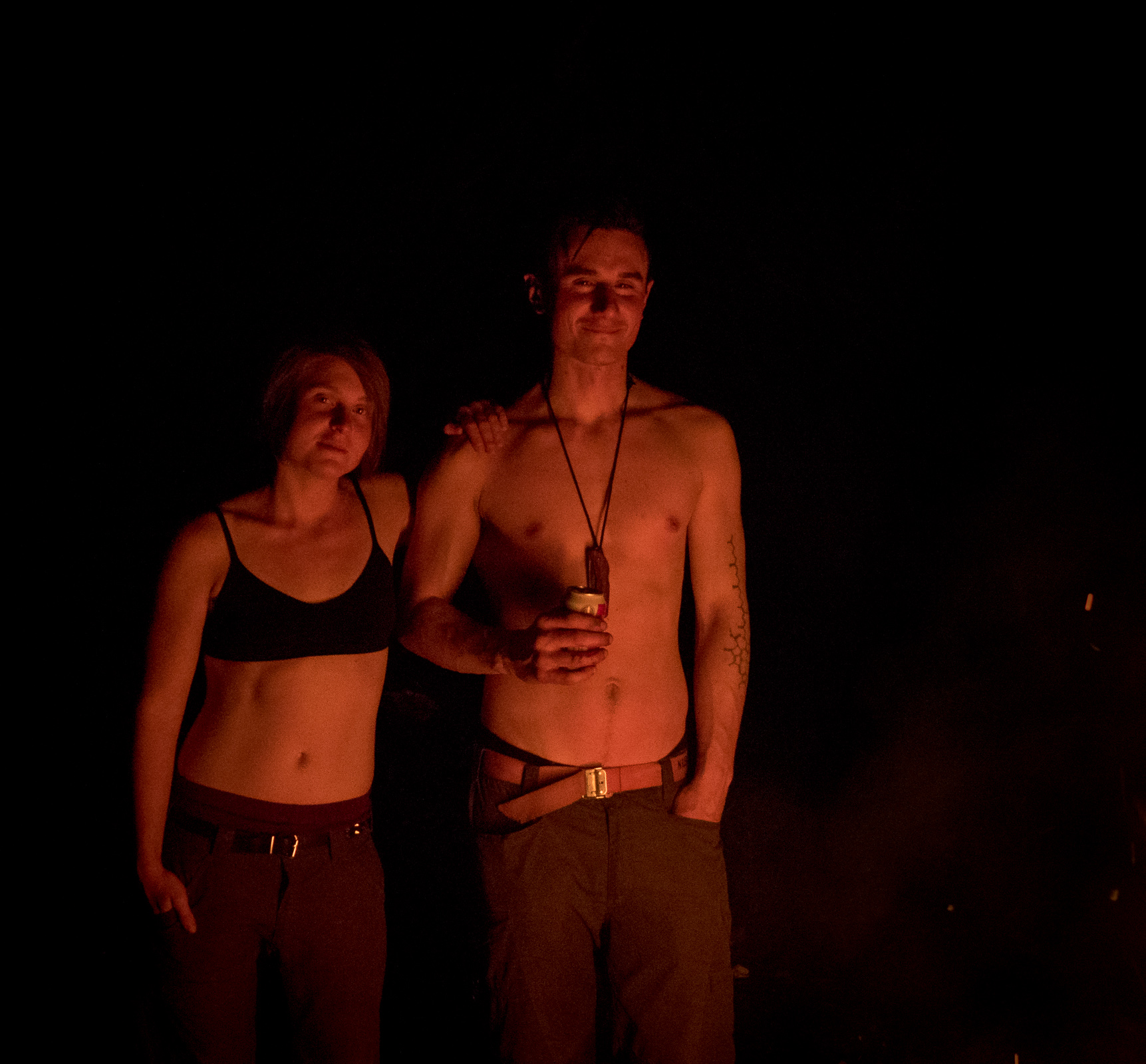 Another day Erik took his rest with camera in hand, cheering on Ken and Disa as they worked on Zorro Wall and snapping a few shots of The Iris's flowers in-between.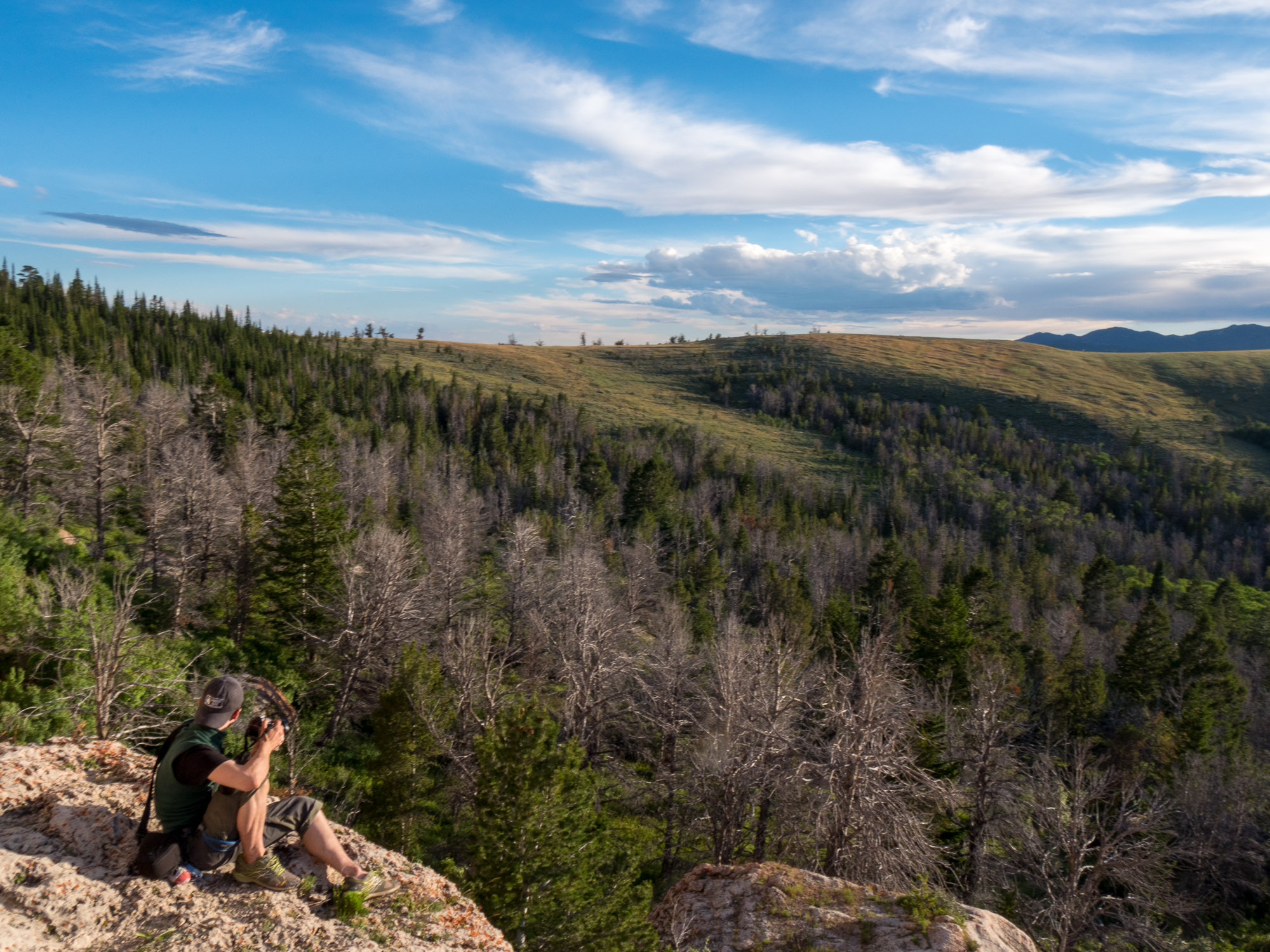 Ten Sleep's Day Sleeps
Ten Sleep Canyon is primarily an afternoon climbing area. You wake up, you make coffee, you make breakfast, and then... you wait.
And you wait.
I watched Chris use a stick to draw circles in the dirt every morning as the sun traced a slow line across the sky, and I knew I was watching a friend slowly go insane.
The scary thing is, that was what I saw on climbing days, not rest days. If Chris was losing it that badly waiting only half the day, how could he ever survive an entire day devoted to lethargy?!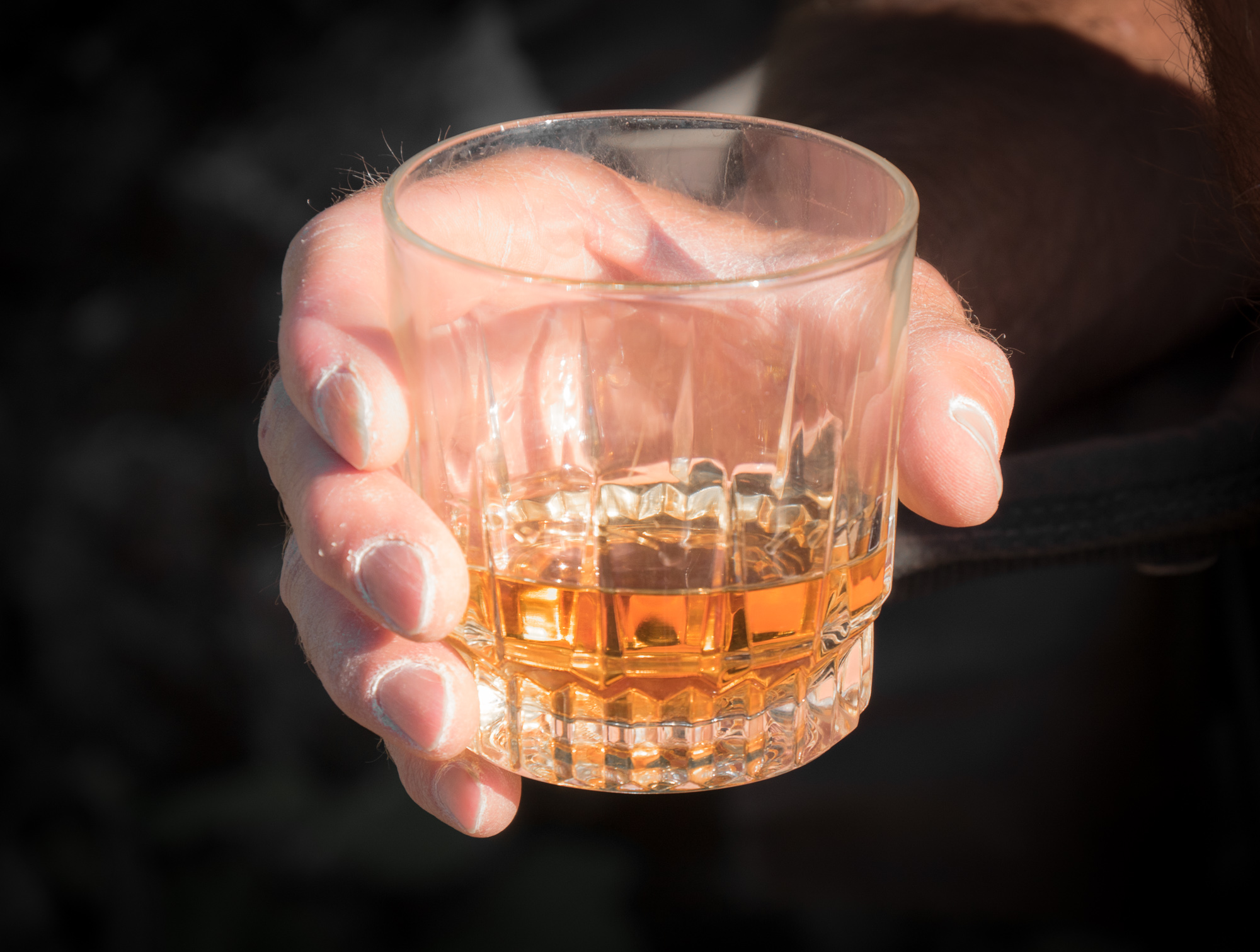 Oh.
Right.
Thank god for Jim Beam and a brewery that loves climbers.
One day at the brewery ended with a supersized blue moon over the horizon. My camera captured the evening's event just how I remember it: unfocused and shaky.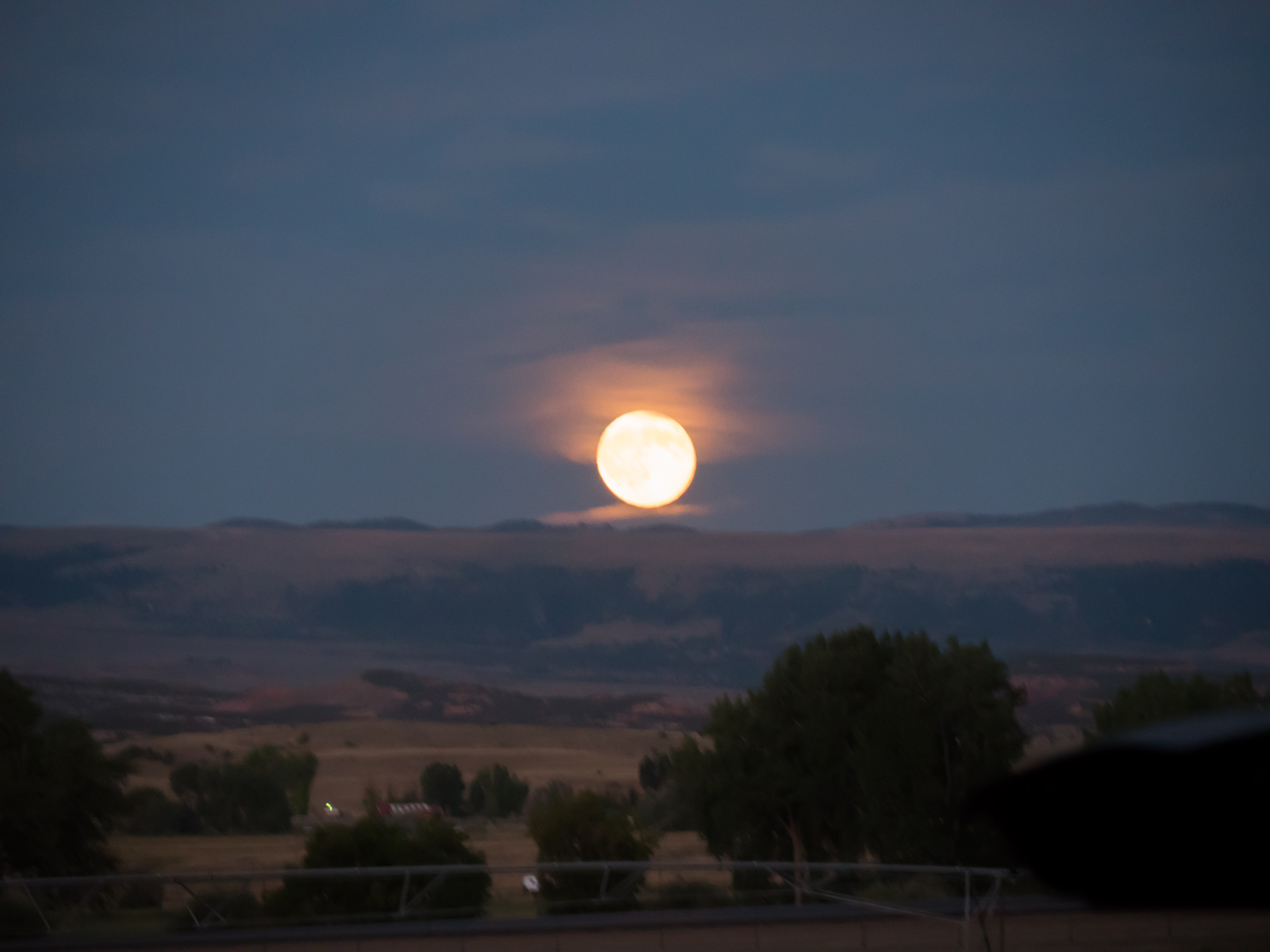 Teton Rest Days
With a big cast of characters to keep us entertained and a bevy of outdoor pursuits to (ahem) pursue as we refueled for our next adventure, "resting" in Jackson was unbeatable.
Acro
Every Wednesday evening a group of friends would gather at Snow King park and, with an occasional round of applause from the People's Market crowds, play airplane do some acroyoga.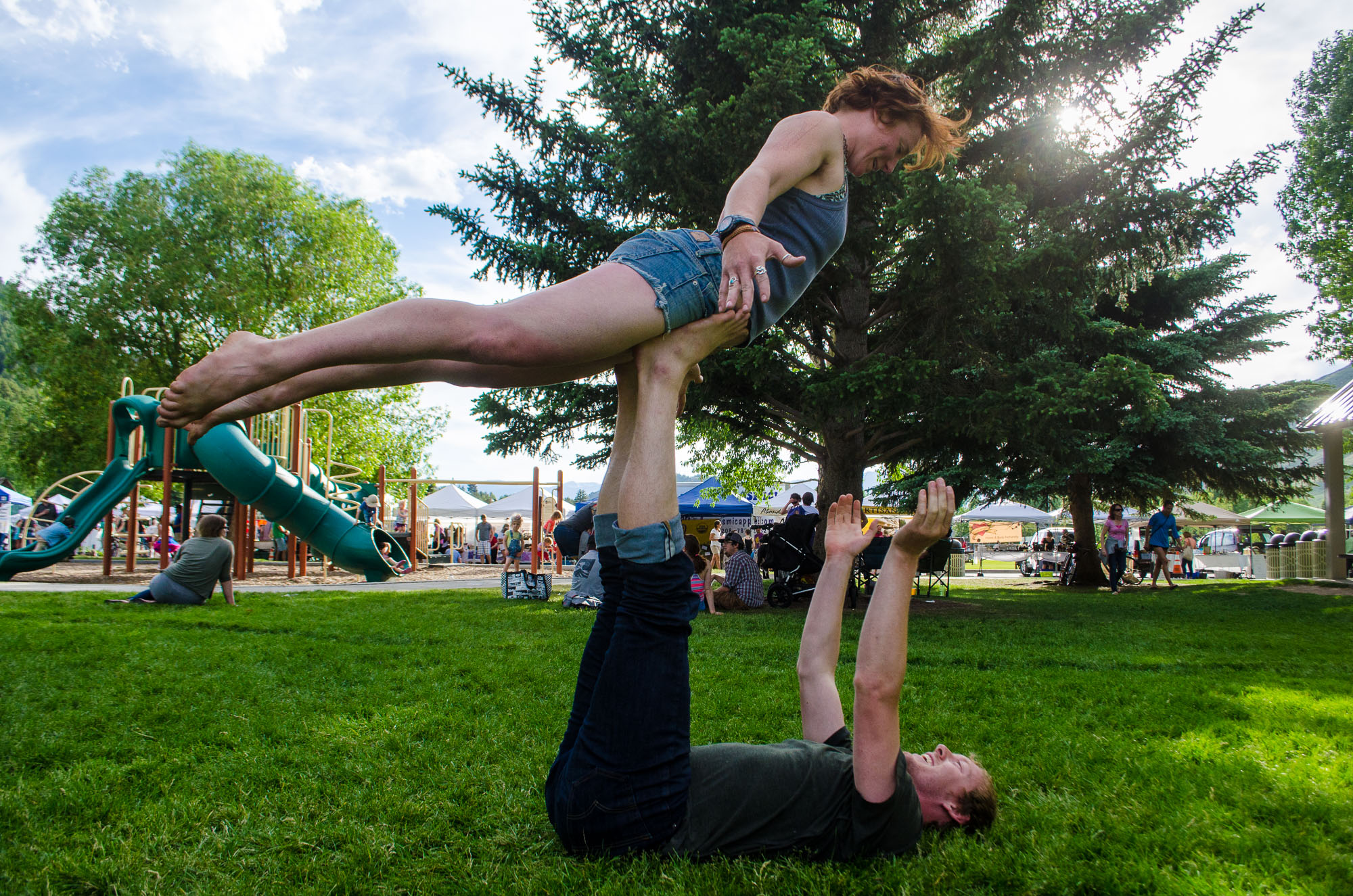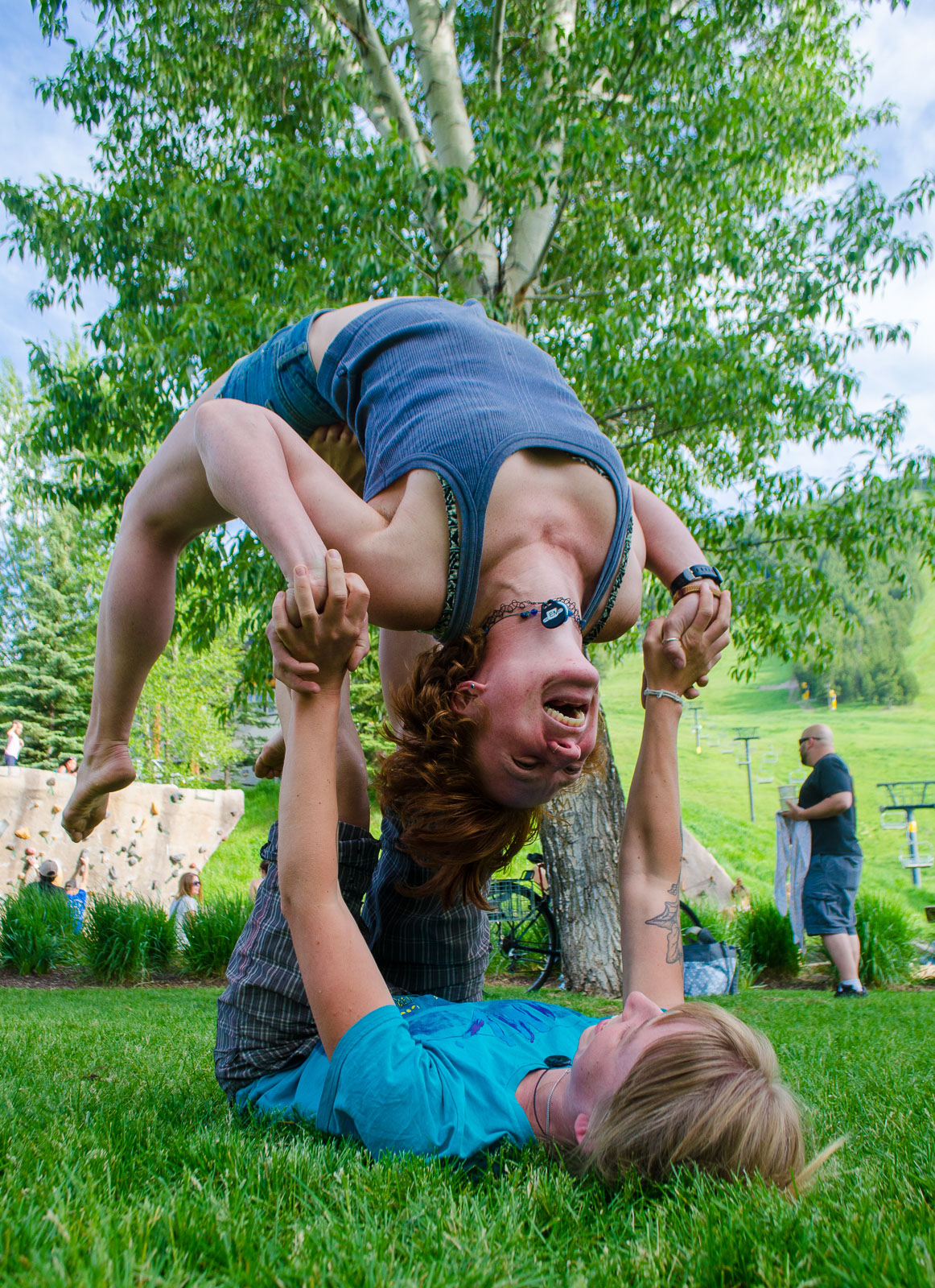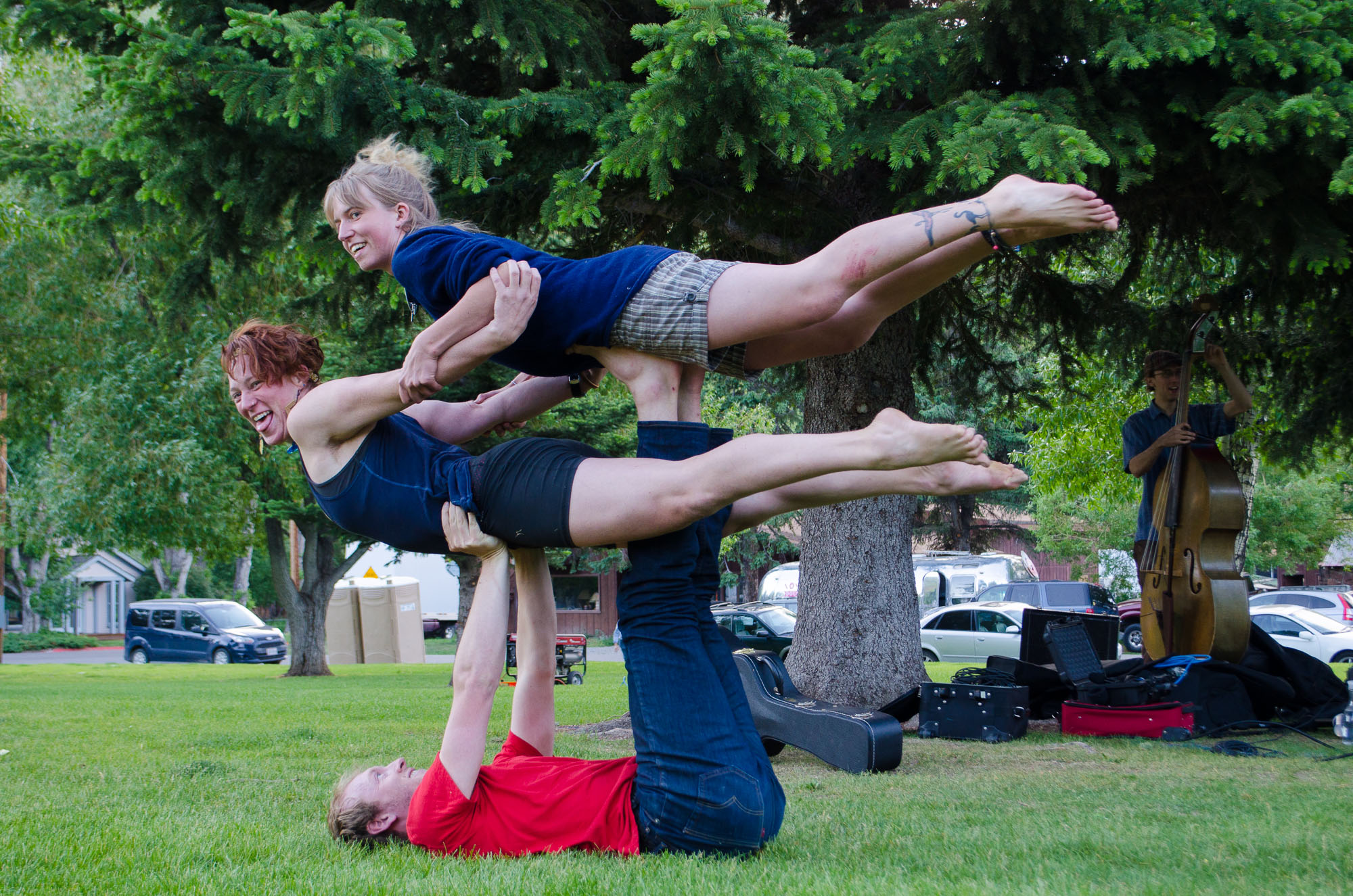 SUP, yo?
Between escapades in the Tetons and Wild Iris the Swedish Ladies and I played on String Lake with three boards rented from Teton Sports Club.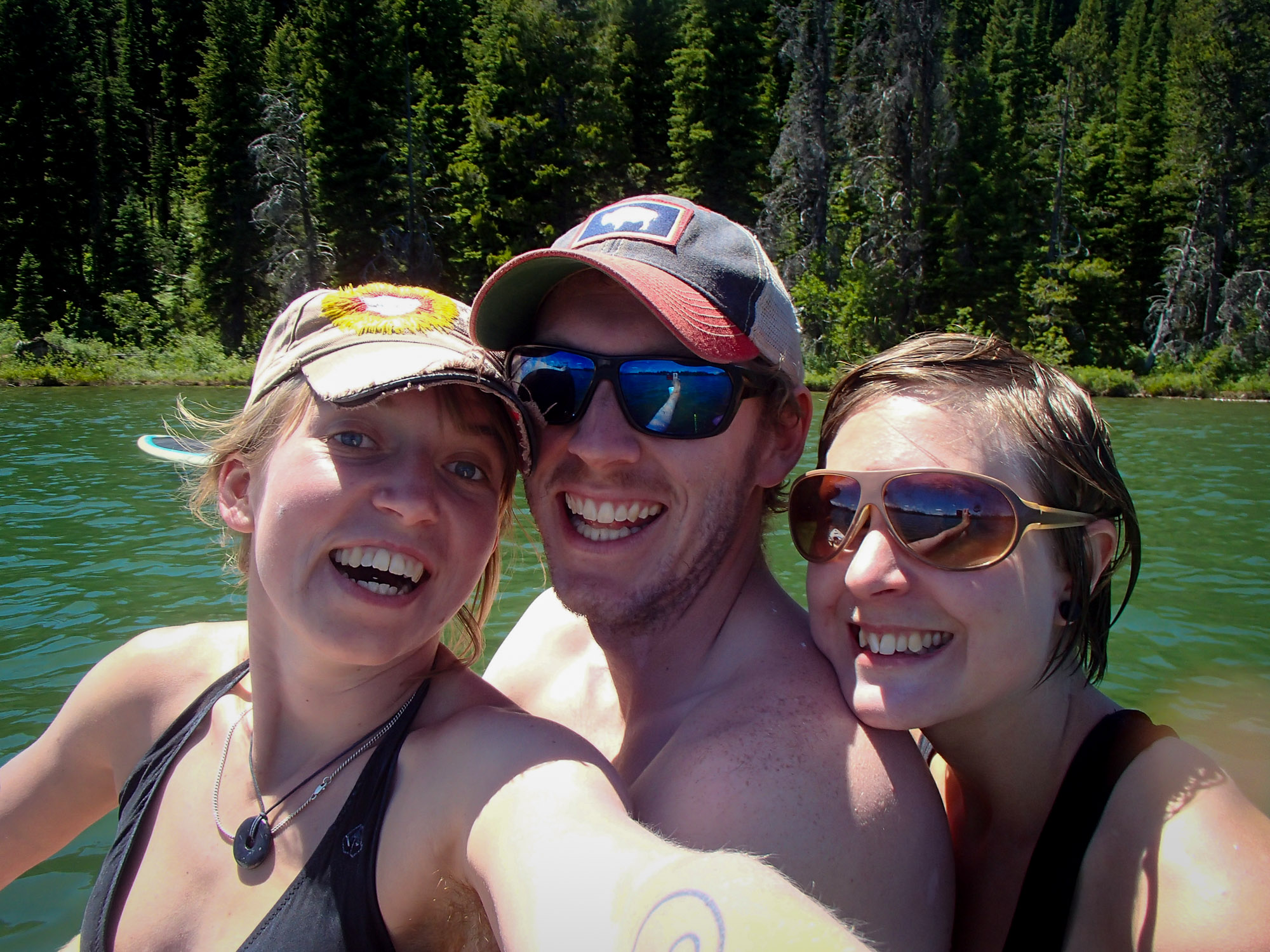 The three of us had way more fun than what's acceptable when not climbing. The weather was great, the water spot on, and the views are hard to top.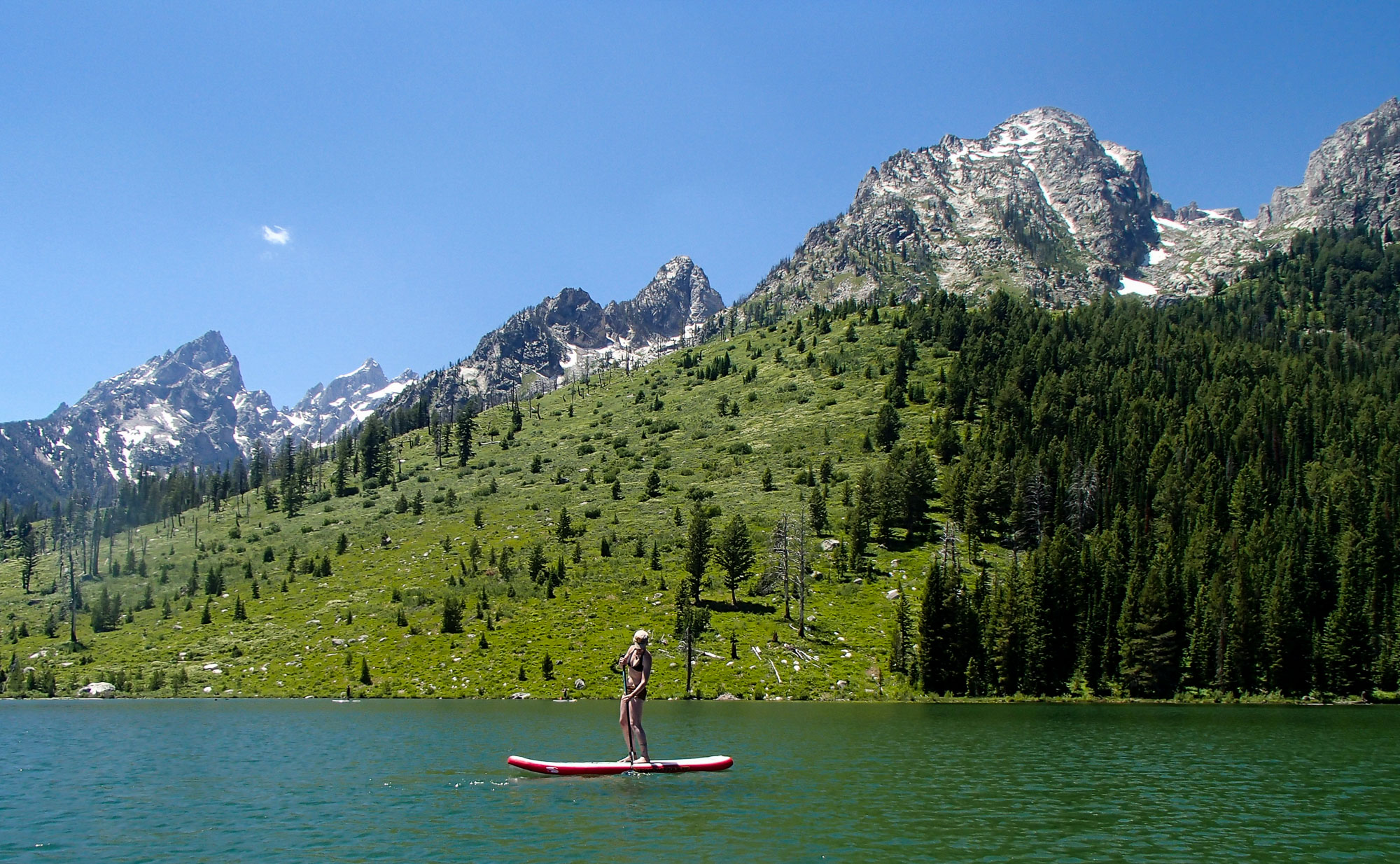 The ladies even managed to keep the acro vibes flowing out on the water, but I was not to be shown up.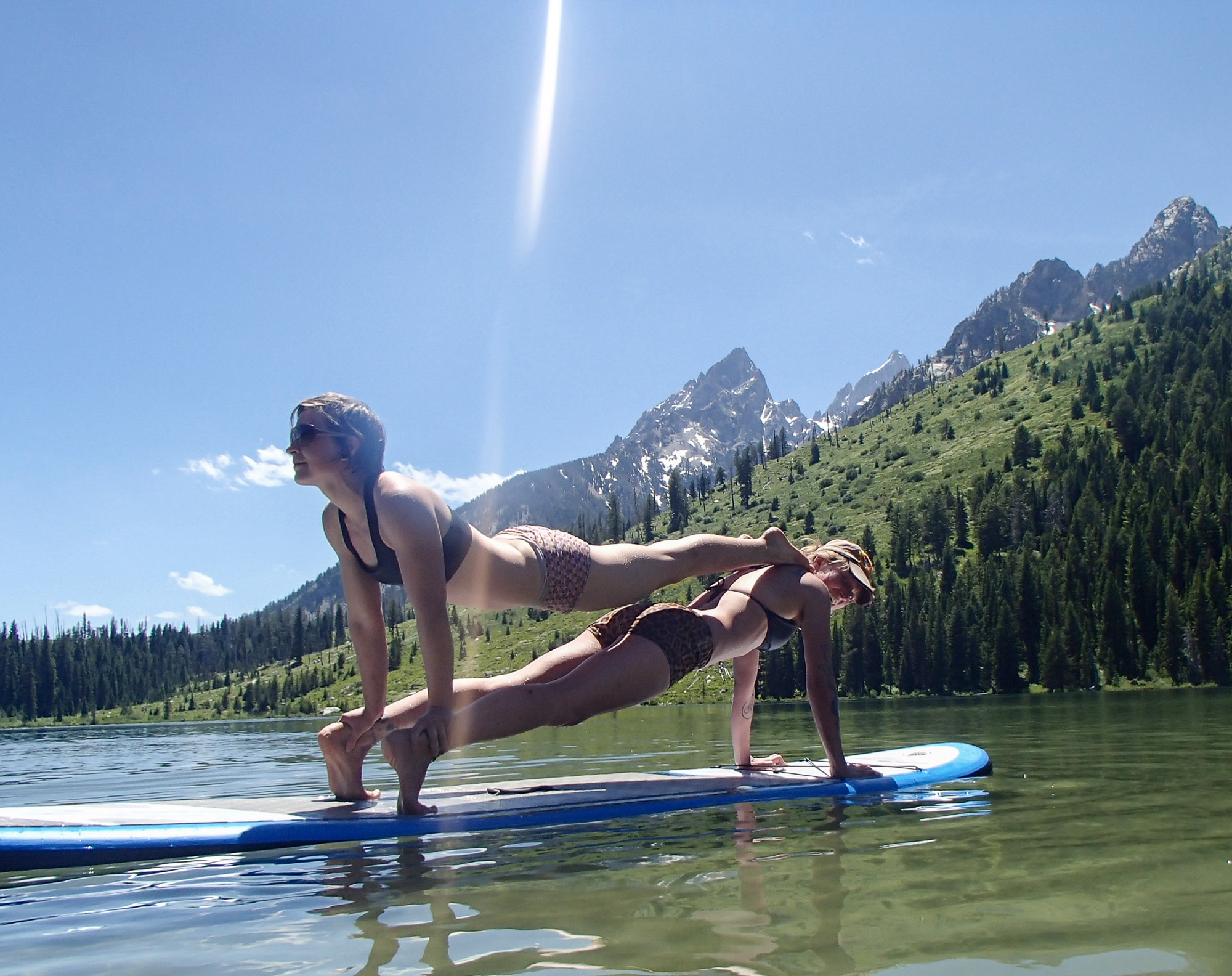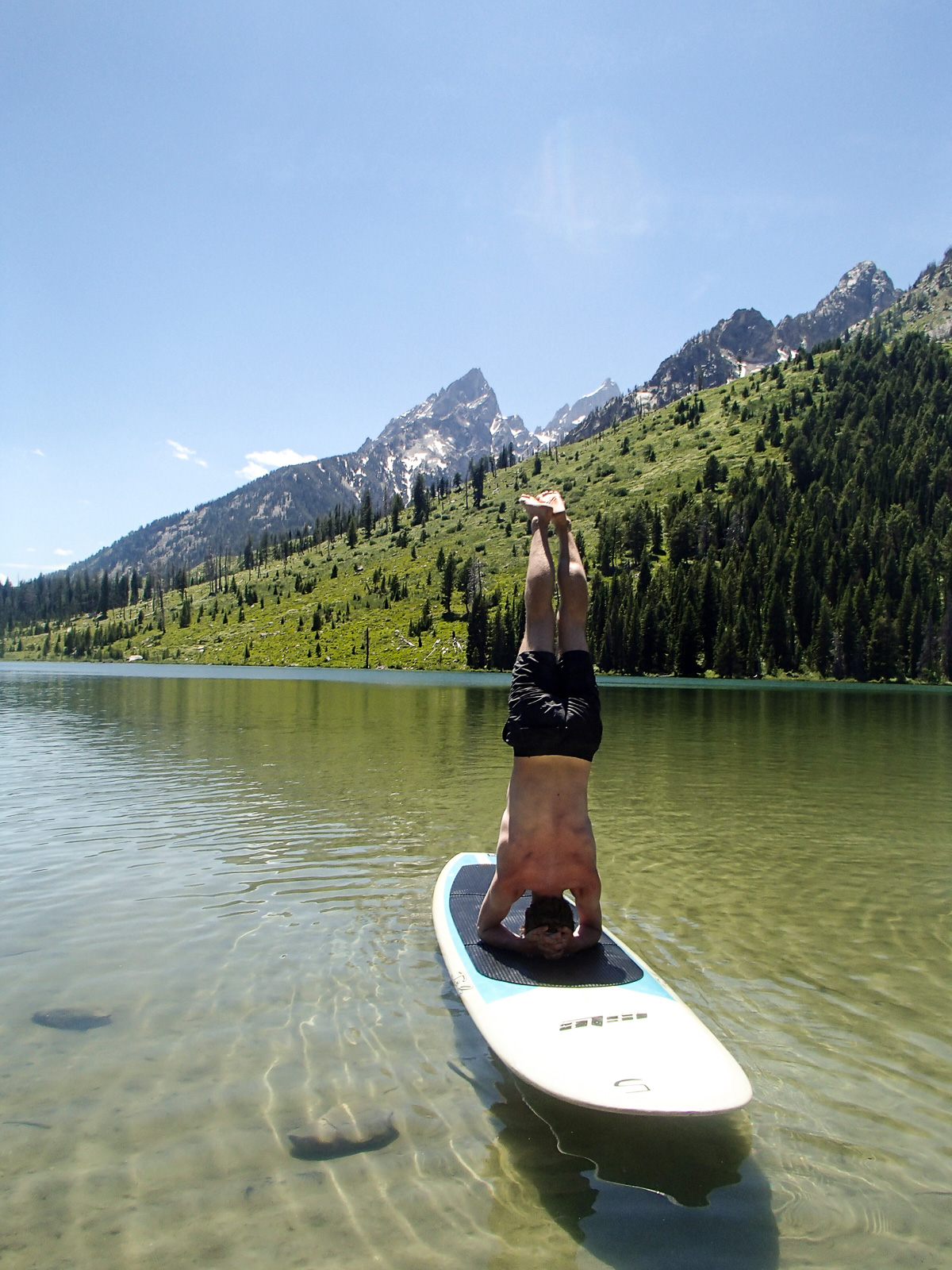 Resting in the Snowies
After four days of pain at Vedauwoo, Eric and I detoured through the Snowy Range. We hiked the seven mile loop over Medicine Bow Peak, the exercise partly just an excuse to see what our lenses could capture.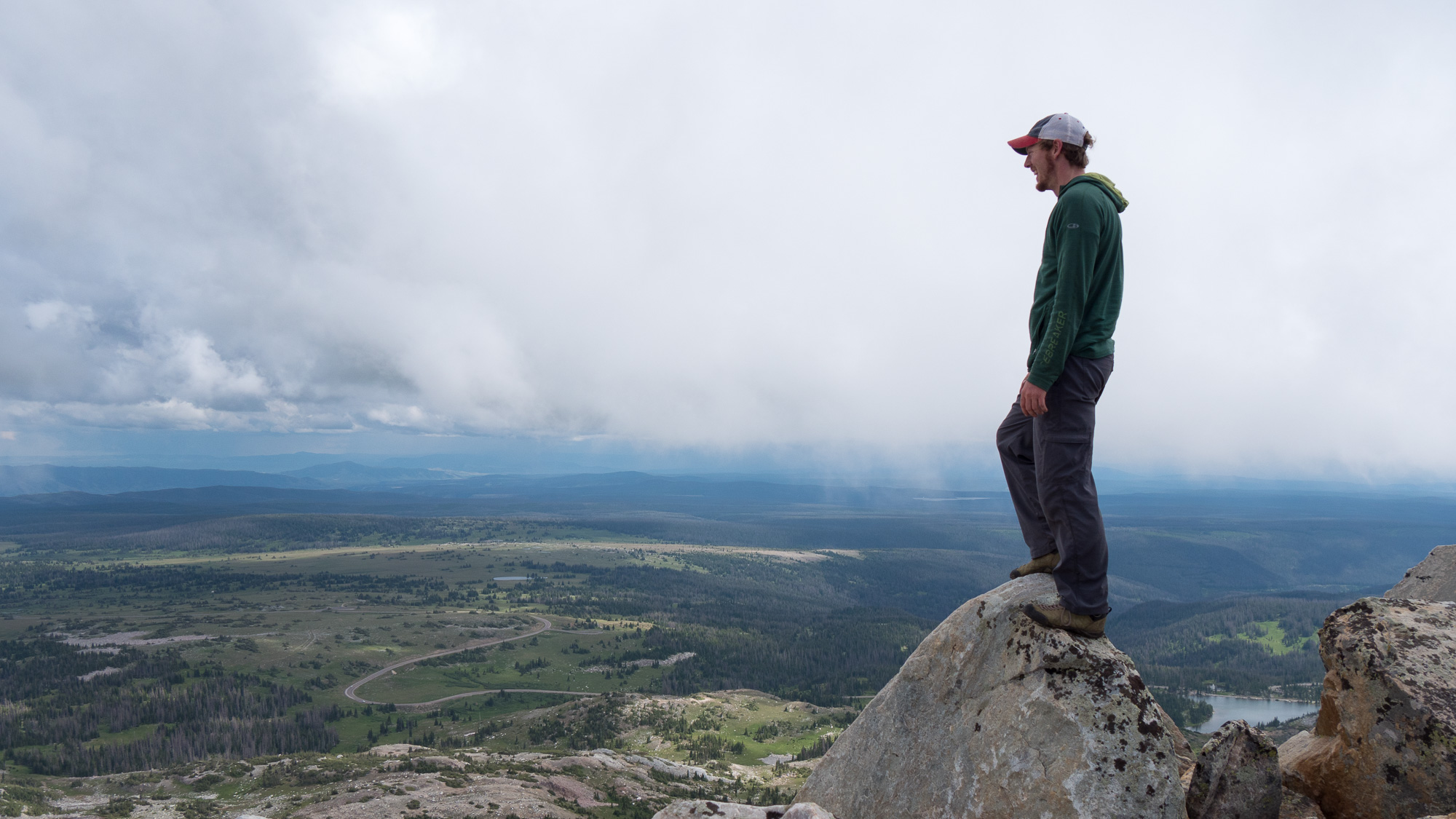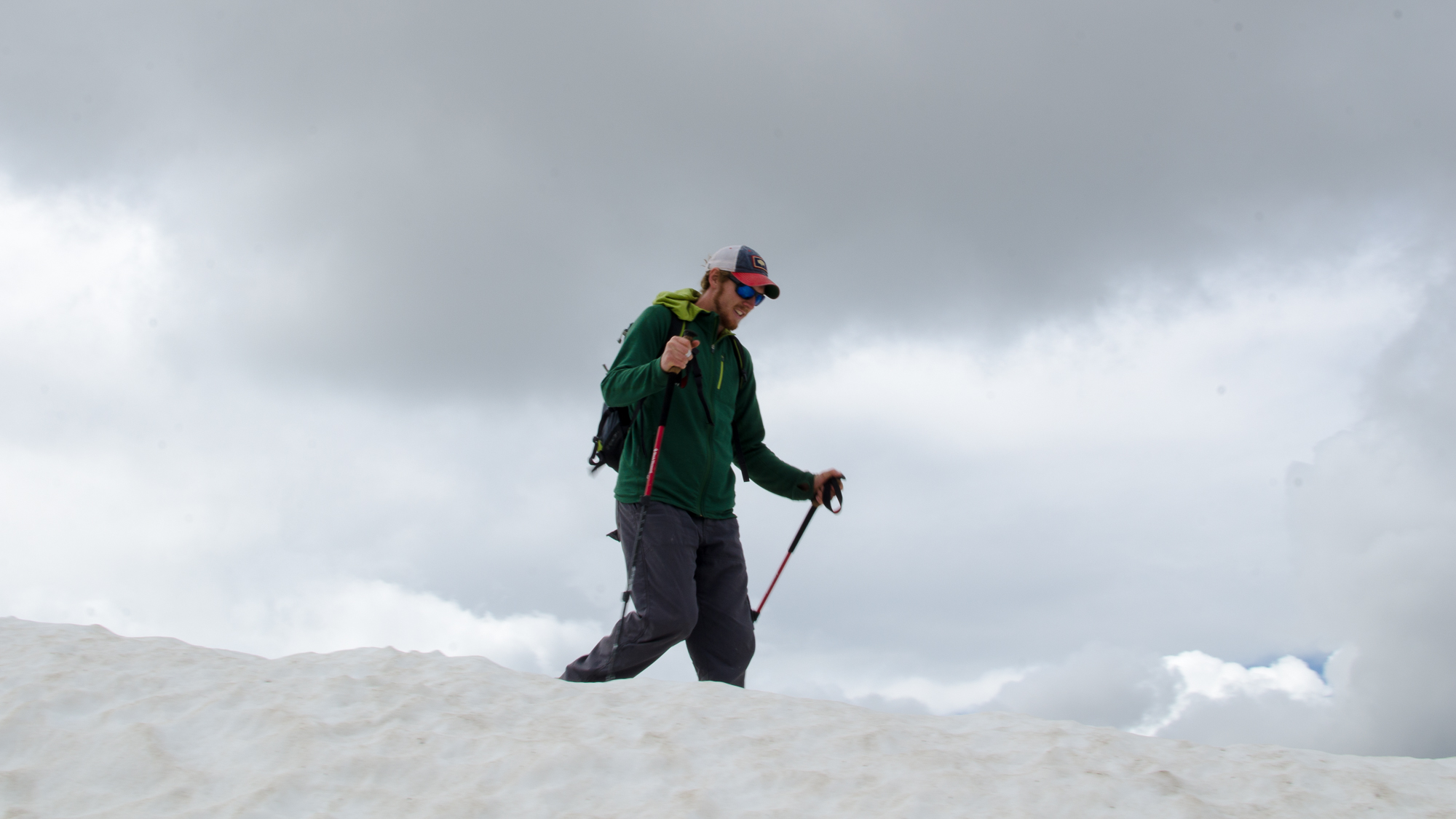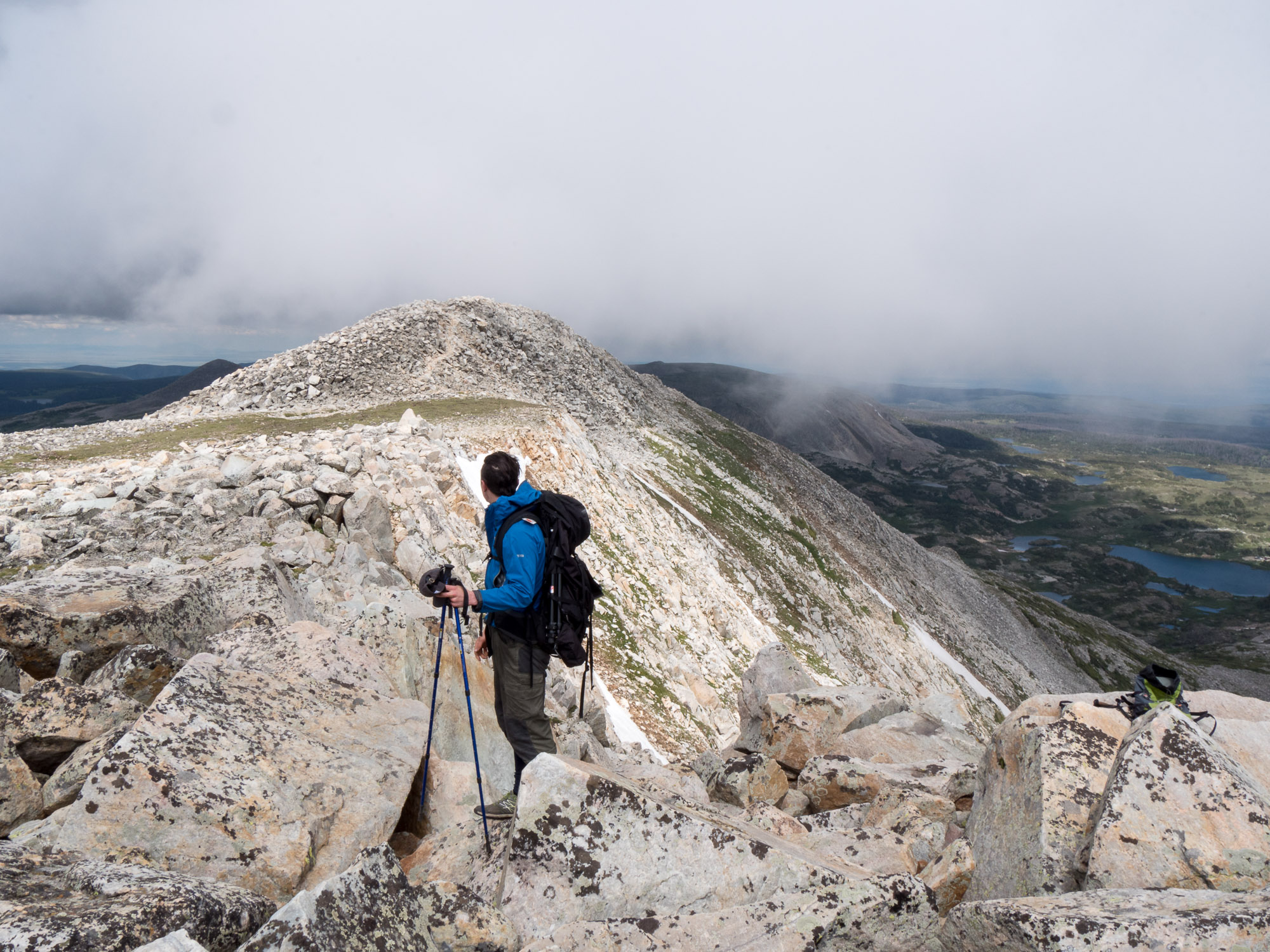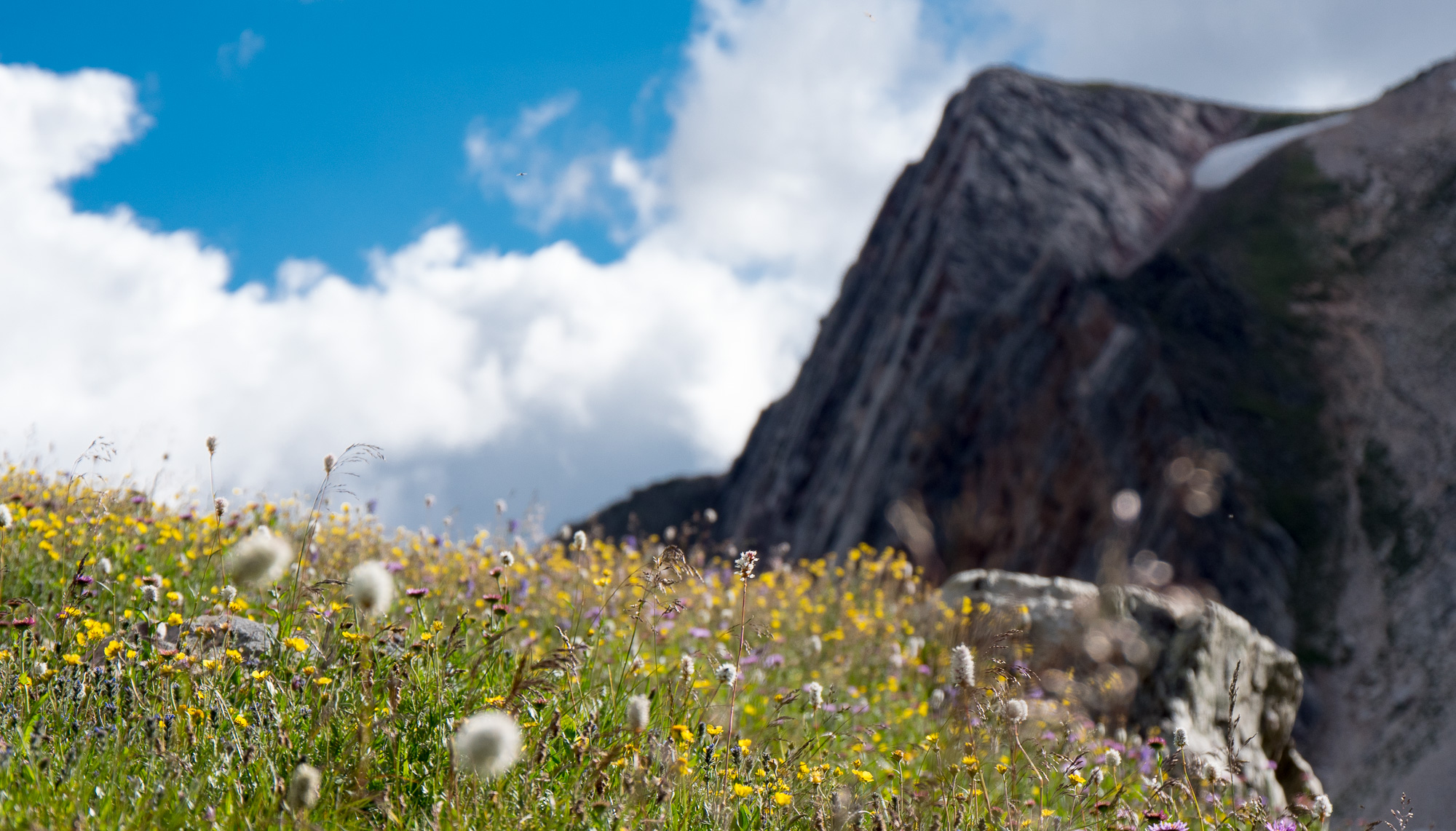 We woke up at the shores of Saratoga Lake to cranes flying across the sunrise.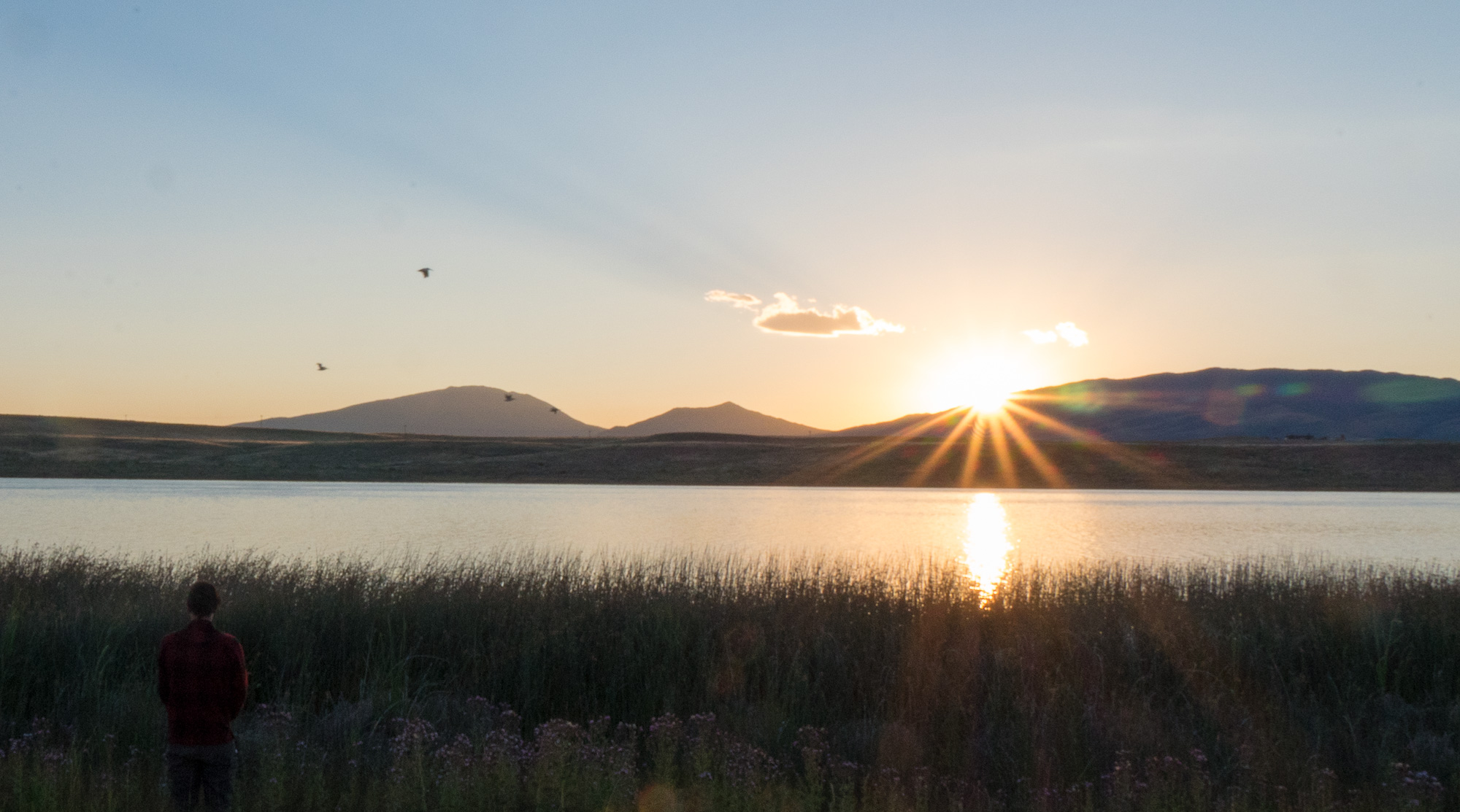 ---
Another rest day, in Lander City Park, I finished writing a blog post about rest days while I listened to a man vomit behind a tree.