Resort Skiing Teton Pass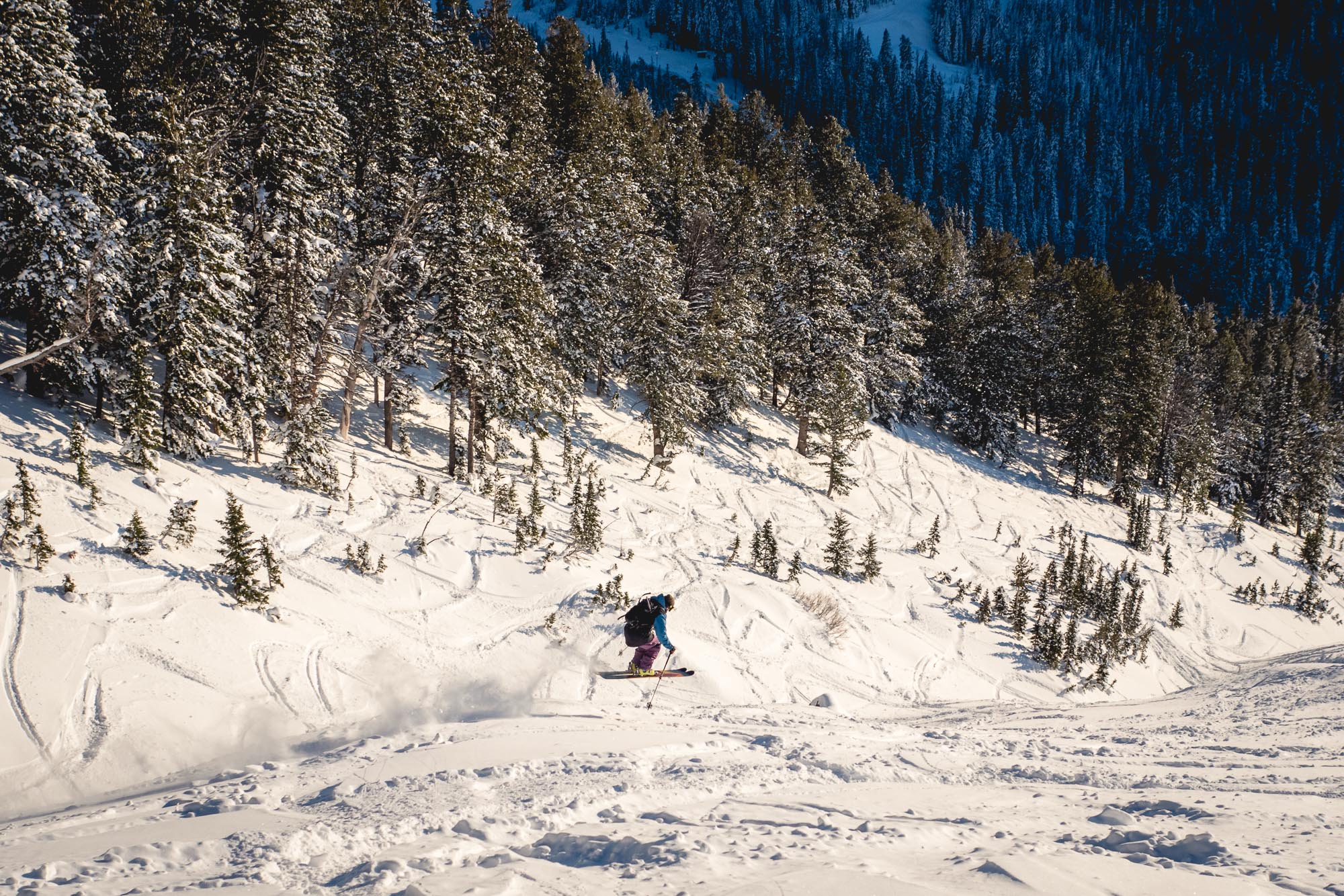 As we drove up the pass on New Years Eve, I told Reid "I'm not going to have a single day at a resort this year," with not a little bit pride in my voice.
How wrong I was.
The day gave me three firsts:
starting a hike after noon
bluebird on Glory
resort skiing Teton Pass
The hike up started frigid. The mercury here in Jackson Hole has barely made it over 0F (-20C) this last week. But, a hundred yards up Glory's well-established bootpack Reid and I stepped into the late afternoon sun, and temperatures completely swung around. Apart from the peak ridge itself, where arctic winds put our hoods, cinched tight, back on our heads, the rest of the hike was more than pleasant.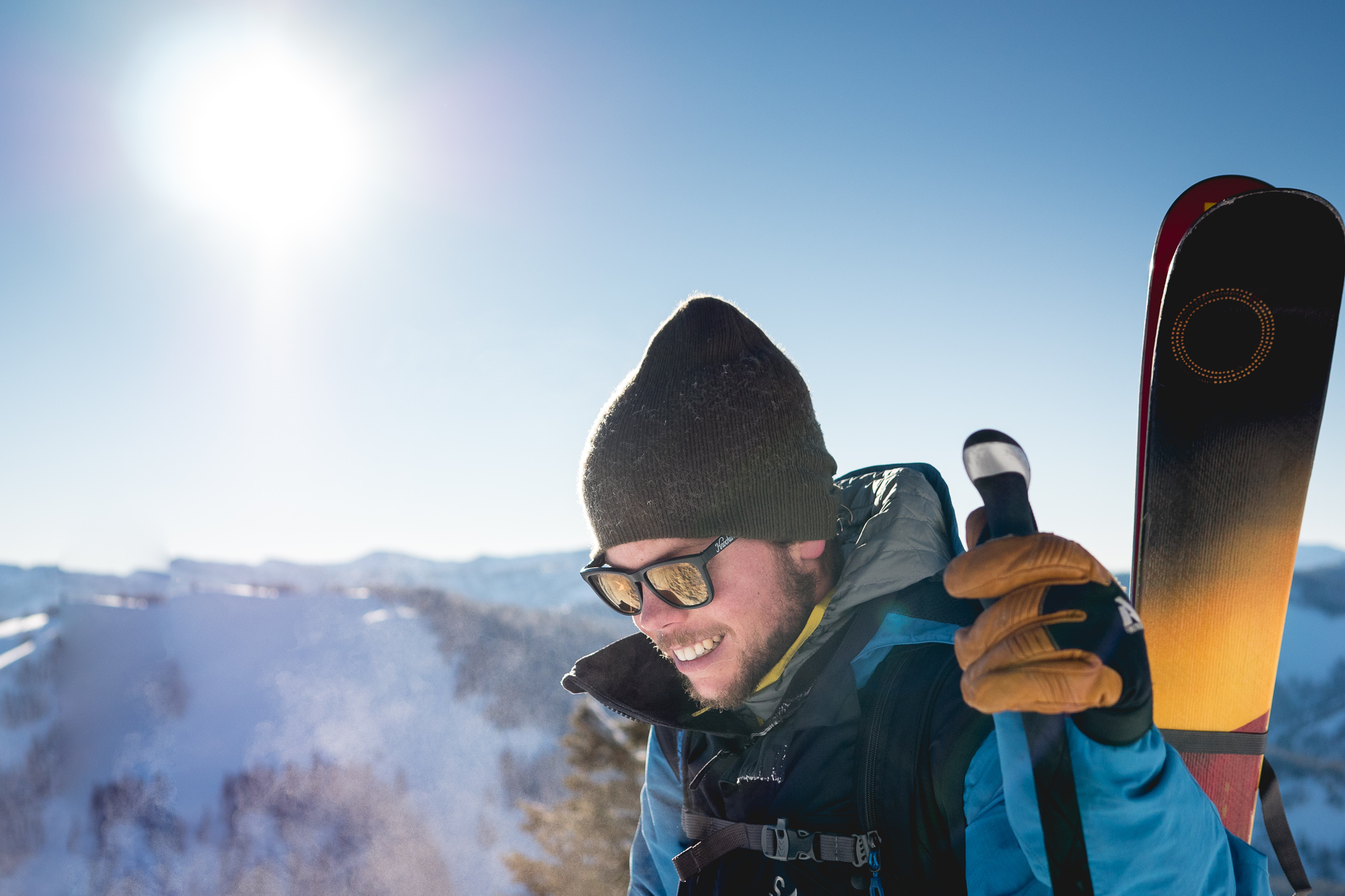 We skied down First Turn. Only at the top were we able to find somewhat untracked snow, powder hidden between old lines, rocks, and trees.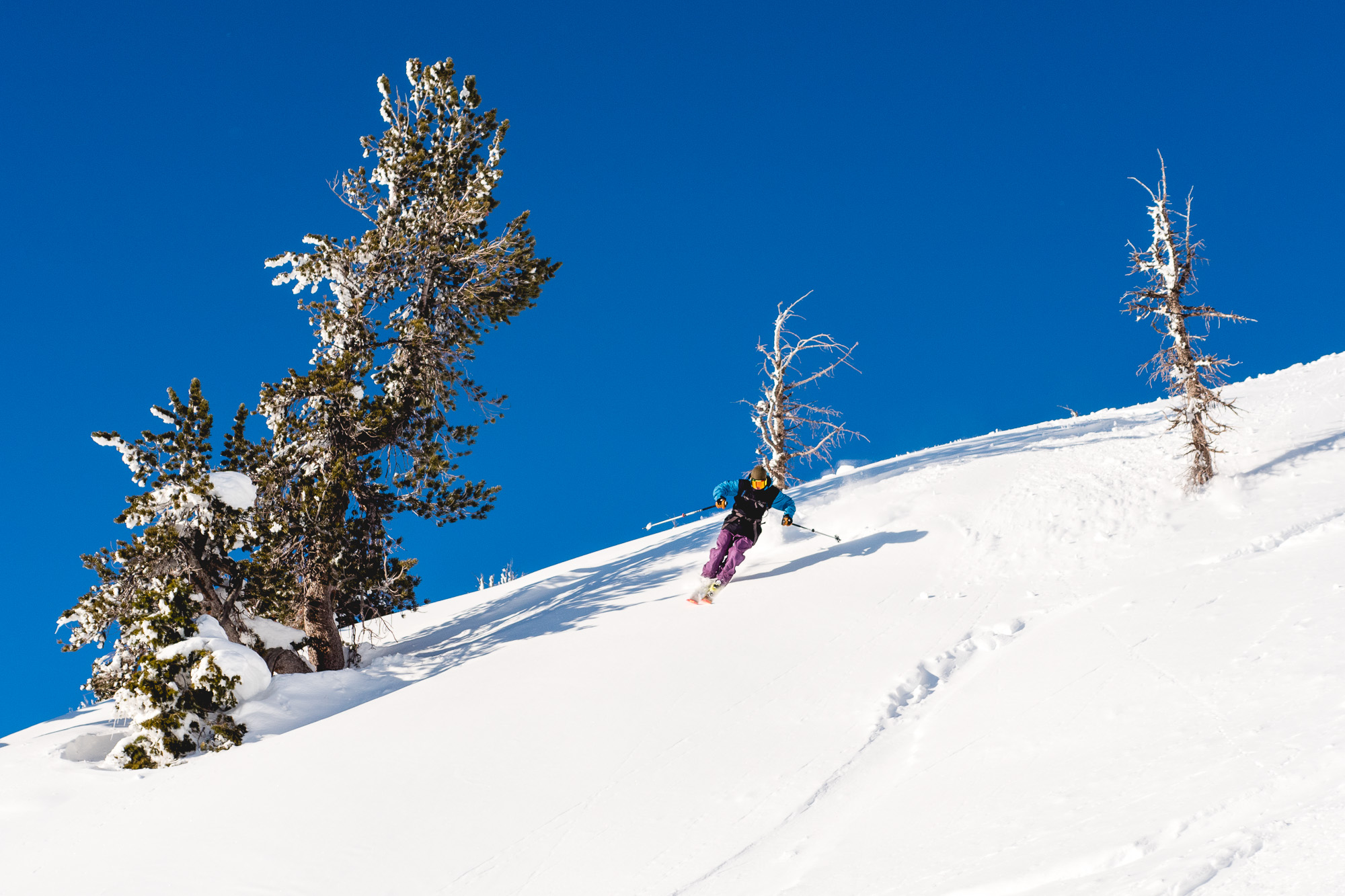 Lower down, for the first time this year, I skied something other than powder. The snow crunched and groaned under my board, hard and irregular, sending a familiar pain to my old-man's knees: Oh god, it's like the resort, I thought.
Snow hadn't come to Jackson in a week, and it showed.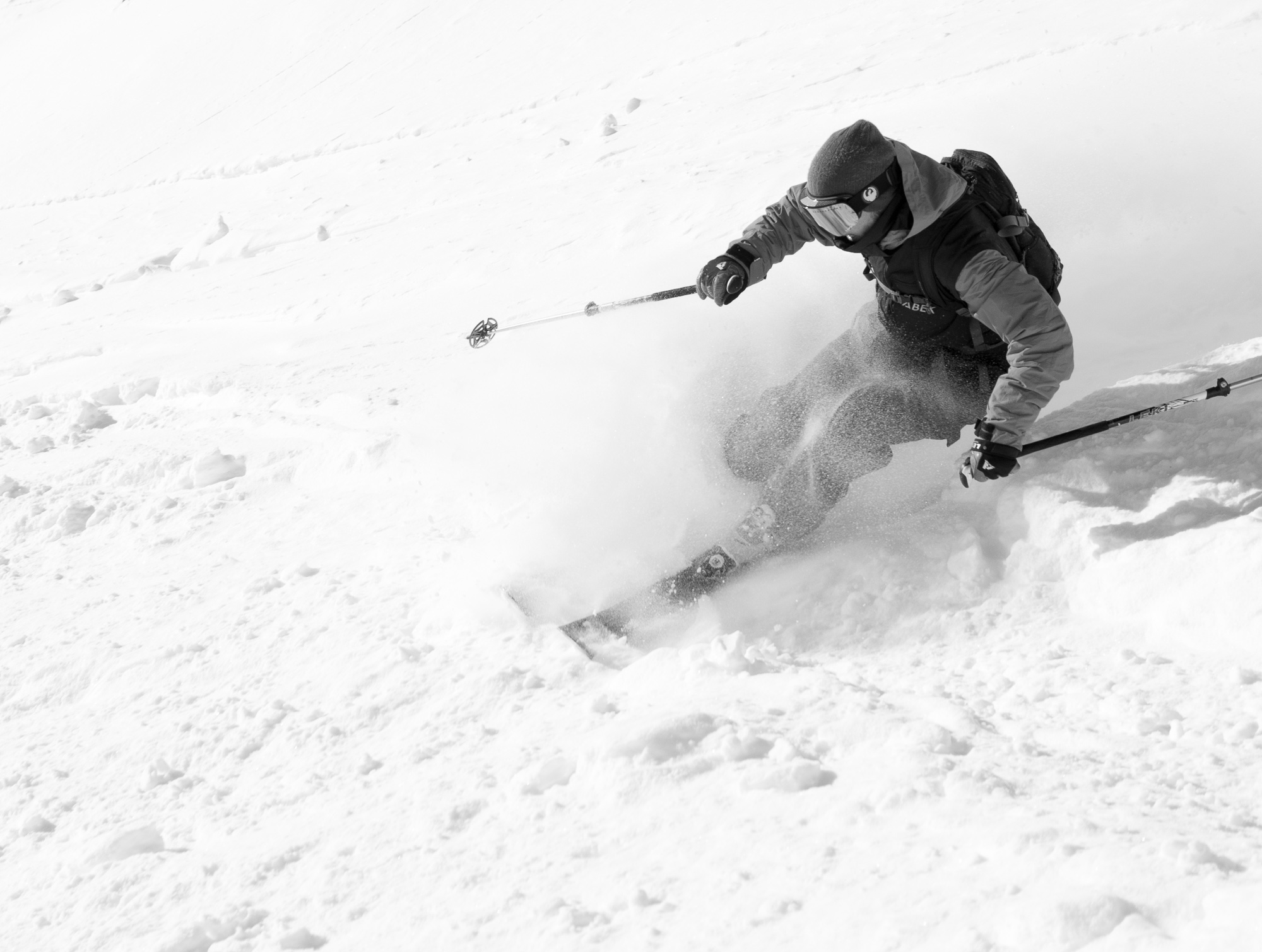 Reid took it in stride though, and skied with style down the western slope in the low sun's light.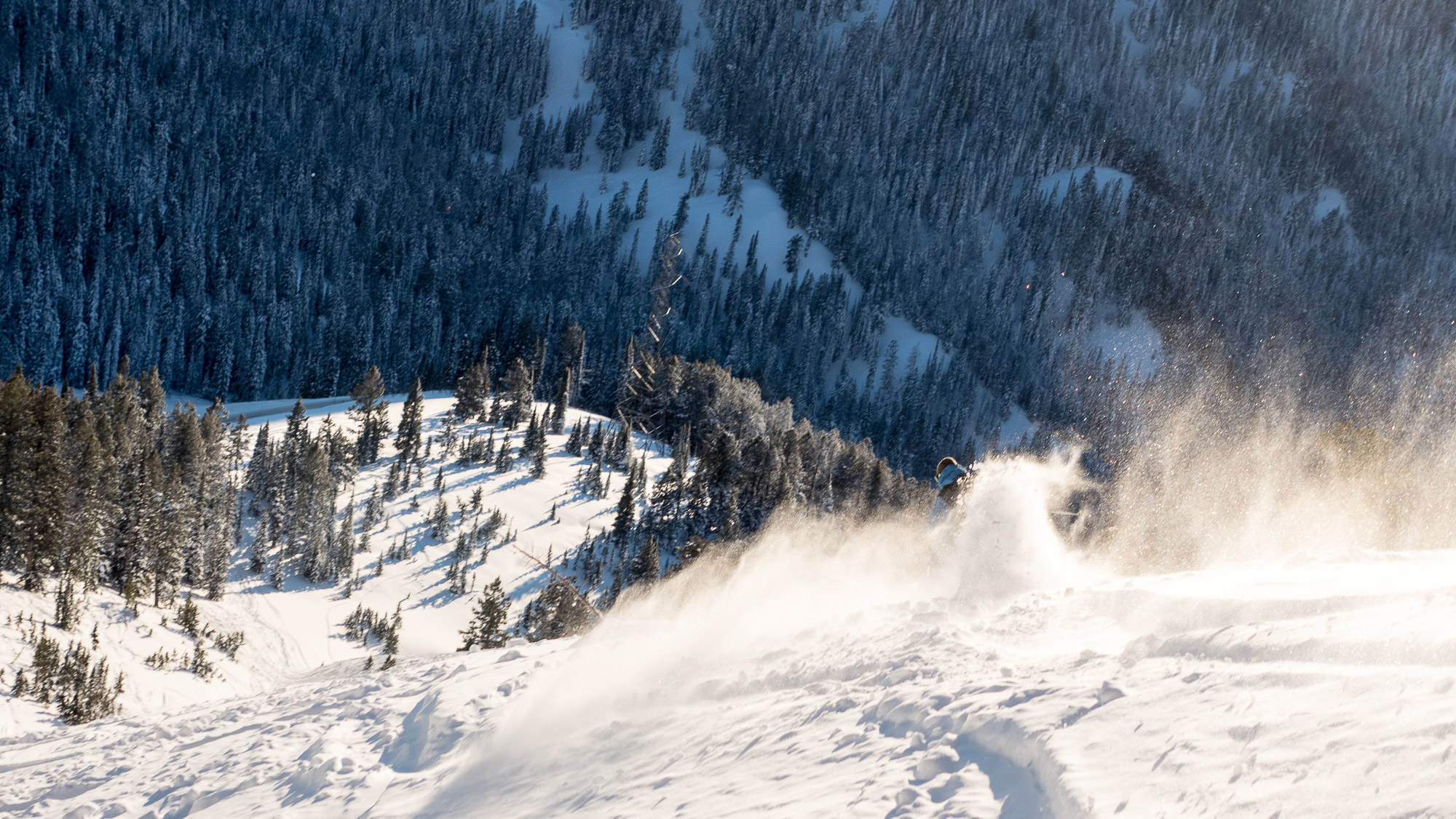 Confronted with resort conditions, Reid started skiing like he was at a resort. Boarding along behind him, two poles in my left hand, camera in my right, I caught this one of him goofing around on some of the small rollovers.