More photos than words today.  Night photos and a tempura party with the 登山 guys.  Find them below the fold...
Tempura Party
The previously mentioned tempura party was a result of getting rained out on the scheduled noontime imoni party.  The same rain has led to the postponement of my first outdoor climbing adventure in Japan until next weekend.
Mike and Disa came along for their introduction to the club, and I think they both ended up enjoying themselves well enough, particularly Mike....
Check out Mike's blog for a more detailed description of the party and a few more photos.  I'll leave one more: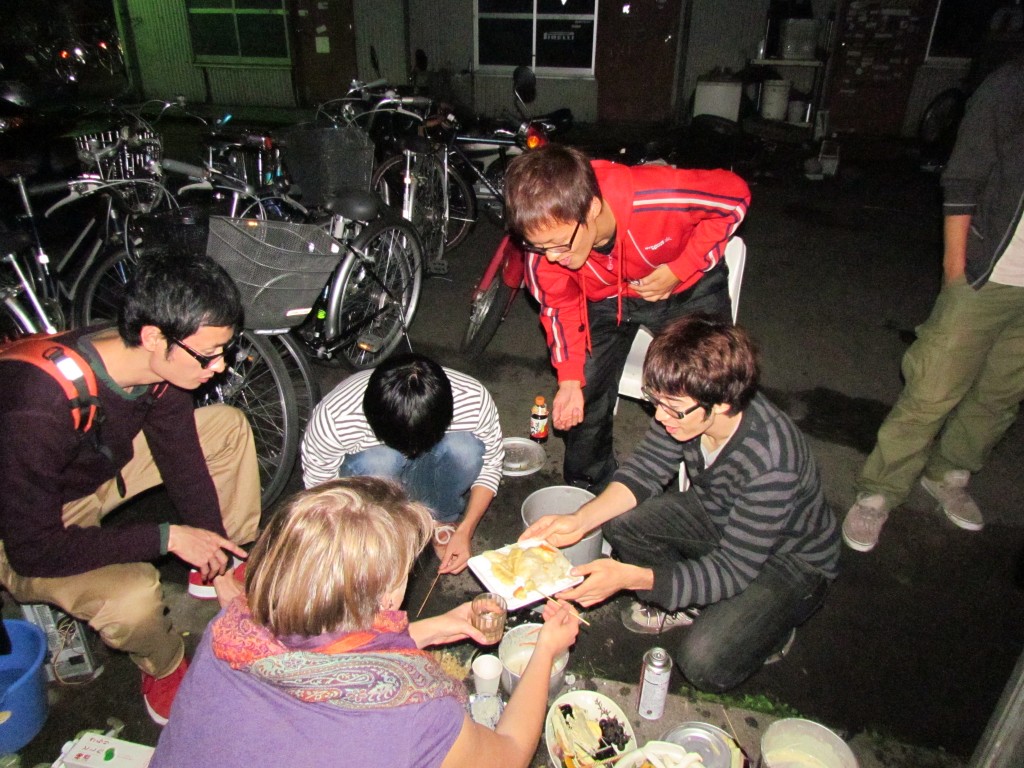 On the way back home...
I'm still playing with getting my camera to do what I want it to at times, but here are some fun shots from the walk home from the party at night.
Long-exposure light writing
We also played with some light-writing photos.  Check out the blown up version of Mike's final writing to see how the camera is actually focused on blades of grass with little beads of water hanging on them, which is purdy darn neat.