Turns Two, Three, Four, and Five...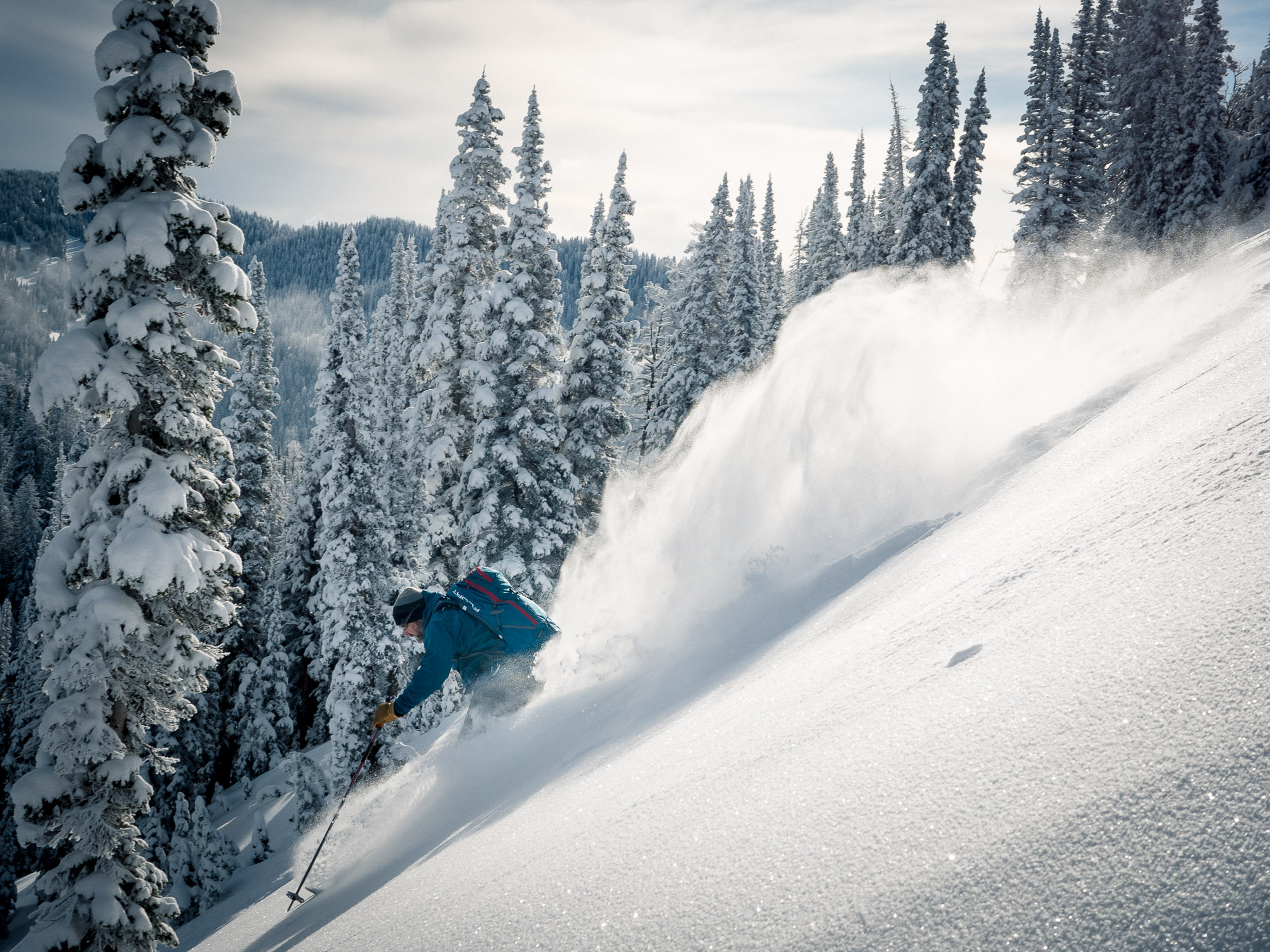 Maybe counting after "one" is unnecessary. These next four days just came at me so damn quick though. Thank god it's the weekend and I get to give my quads a break while the crowds descend on the pass.
Do-It Again
Tuesday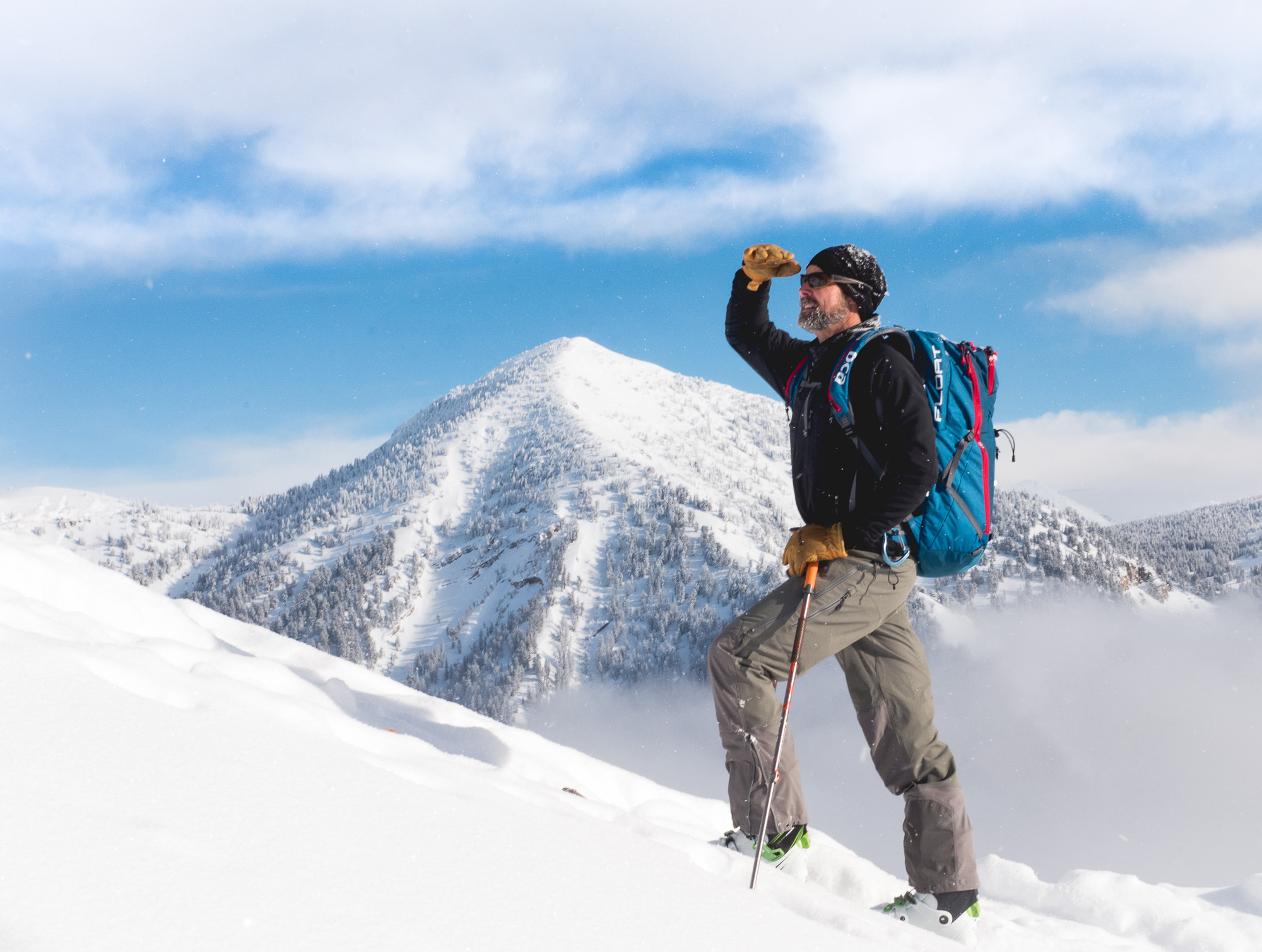 Chris and I got out on a beautiful bluebird morning, the only one of the week. Snow crystals were dancing through the calm air, reflecting the morning sun's light on our skin up Mail Cabin.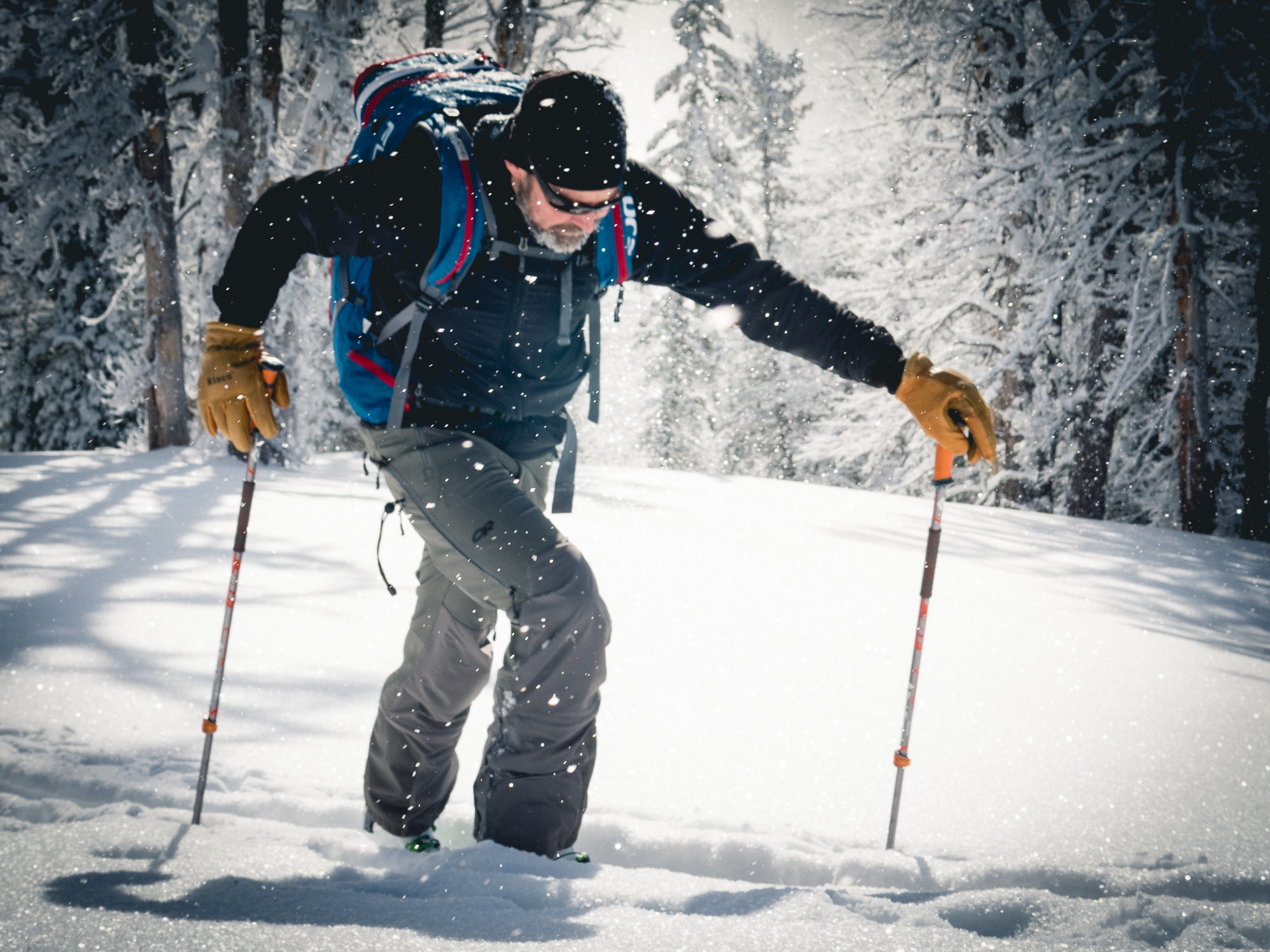 I can't think of skiing The Do-Its without hearing Hot Chip in my head anymore.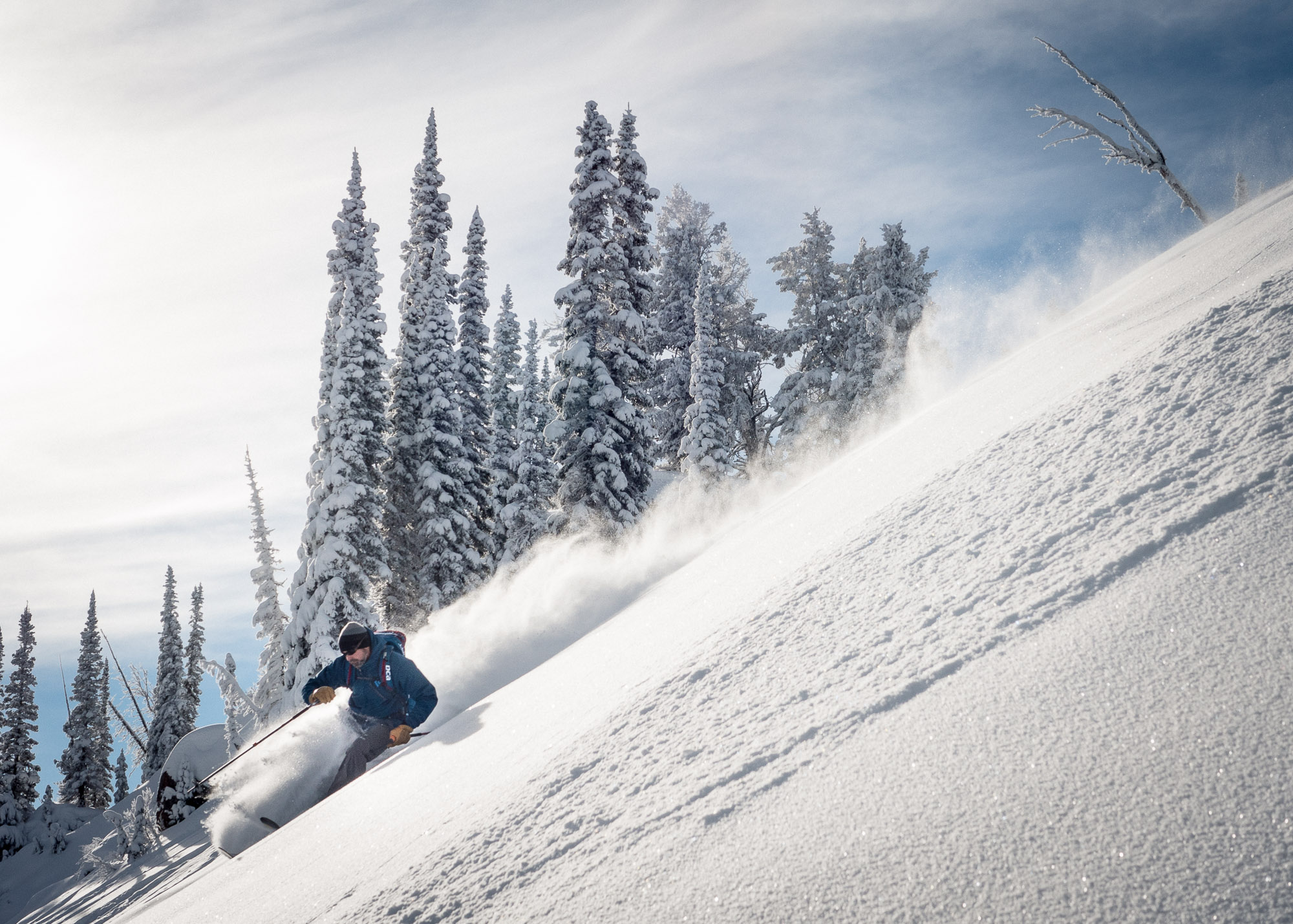 Avalanche conditions had been less than inspiring in the Greater Teton region, a constant for the whole week. Chris and I played it safe, staying near the trees and off the convexes.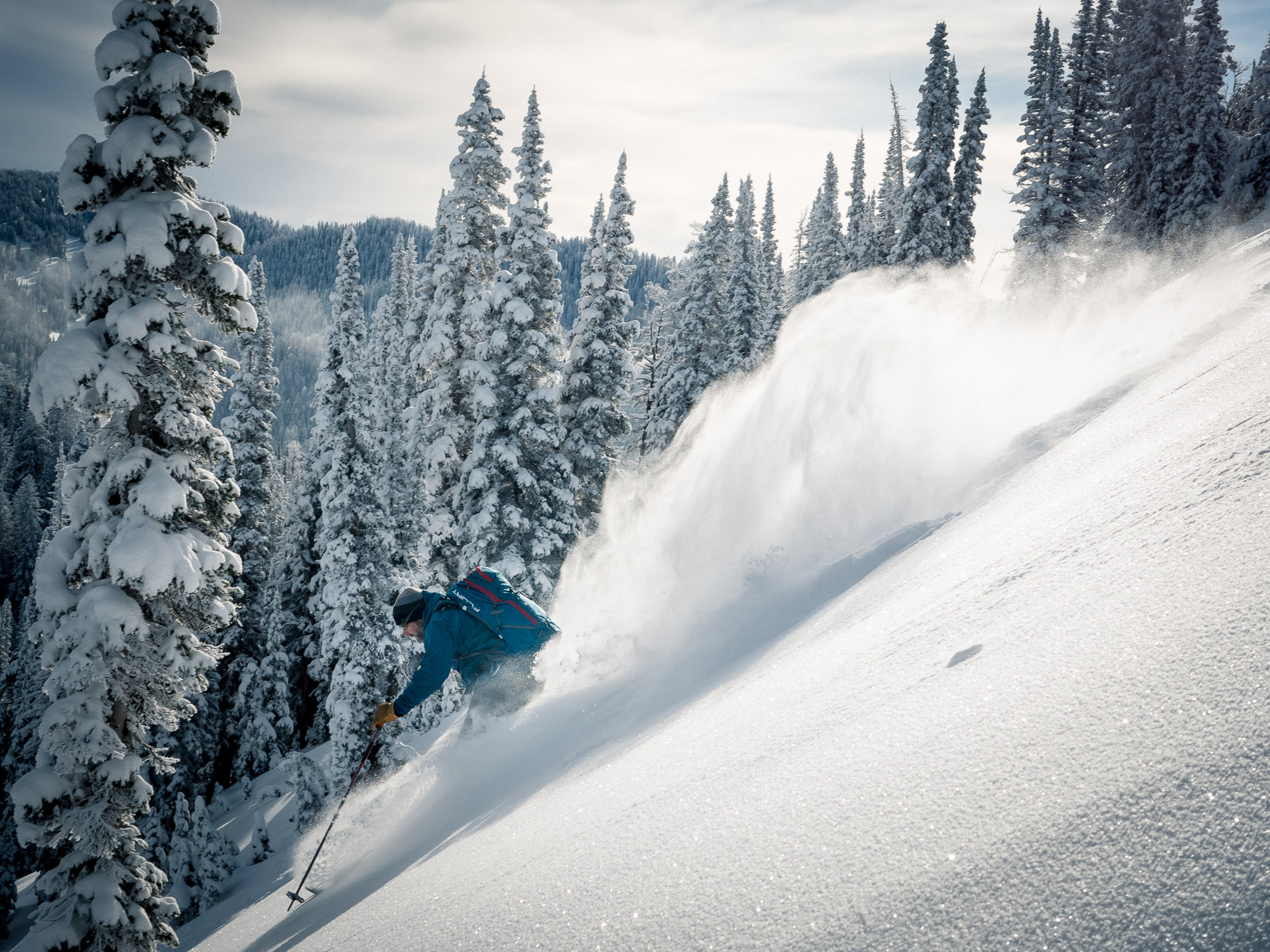 The bottom of the Do-Its wasn't in just yet and so with our cars in sight straight ahead of us, we turned around and took the long way home.
Thanksgiving Bowl
Wednesday
Chris and I set out on the skintrack at the top of the pass the next day. I do believe this was the first time we have ever skied South from the top of the pass together.
We found our way to Thanksgiving Bowl and scoffed at the skin track someone had set on a high danger day. Chris set a fresh one up through the trees.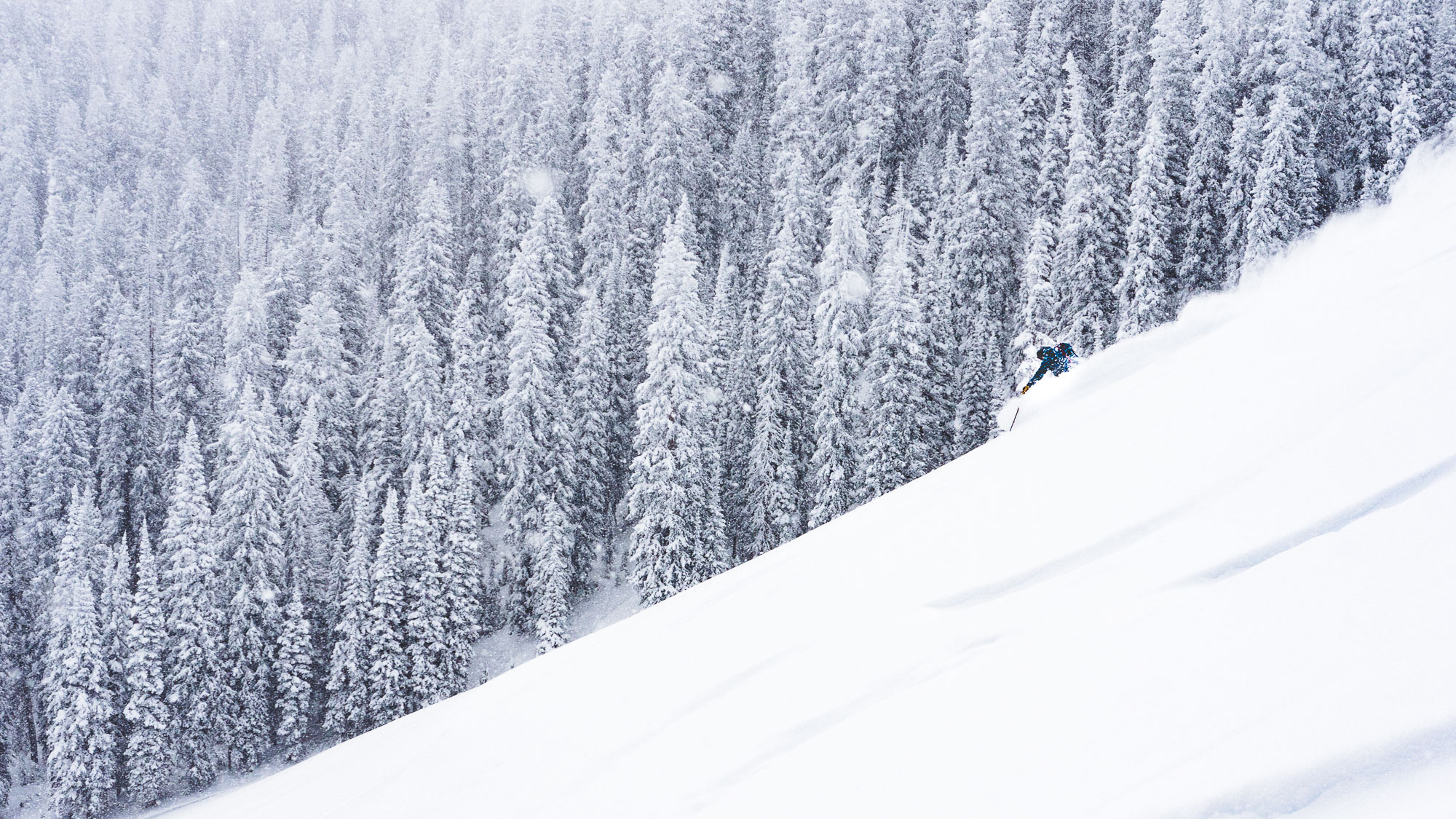 Jackson Hole Birthday Parties
Thursday
In the late morning, a party of six of us set out South again from the parking lot at the top of the pass. We enjoyed a leisurely skin and each other's camaraderie, and celebrated Clint's birthday by coming down Thanksgiving bowl and going back up the skin track Chris and I put in the day before.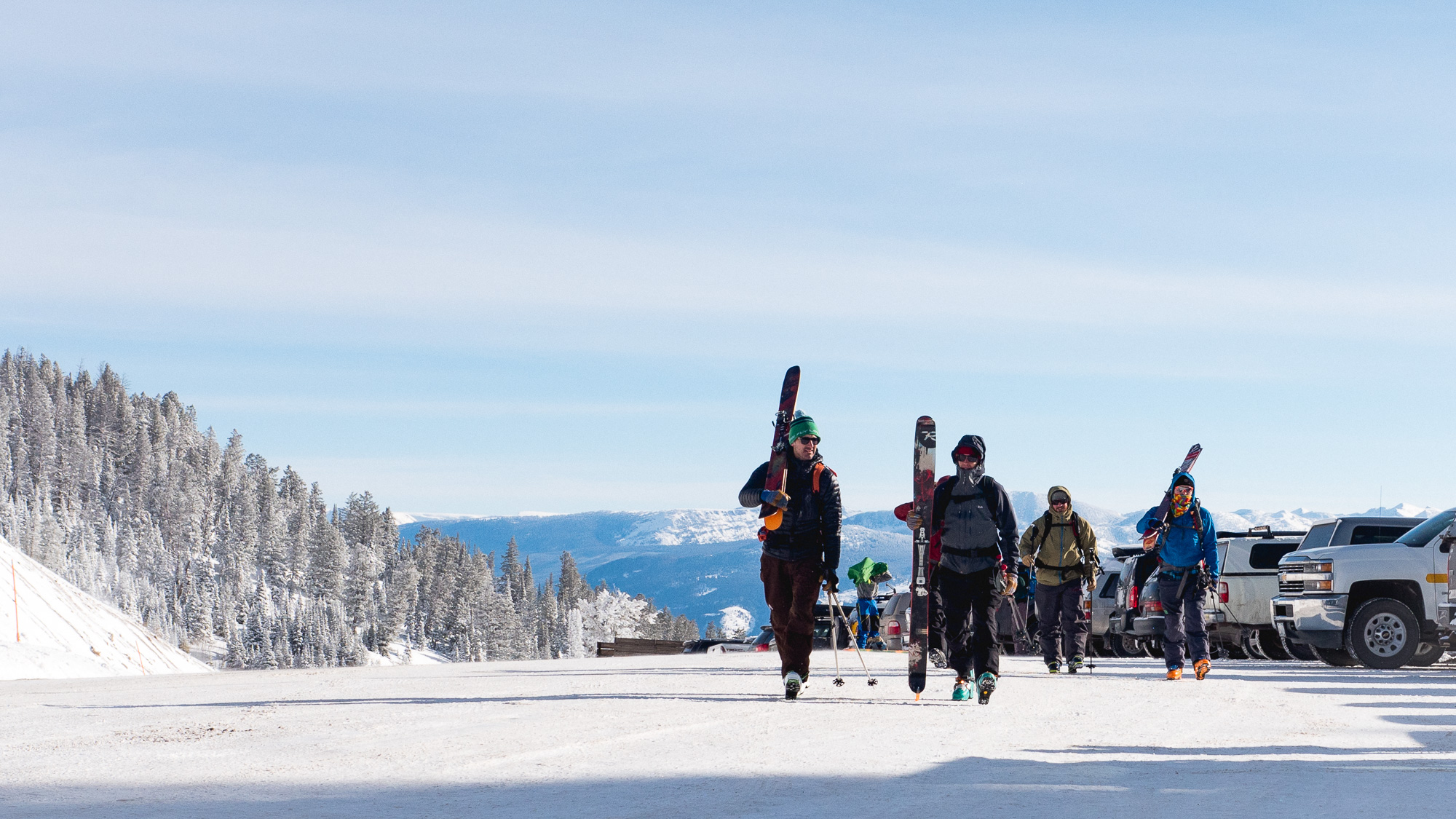 Even with six of us doing two laps, there was pow to go around.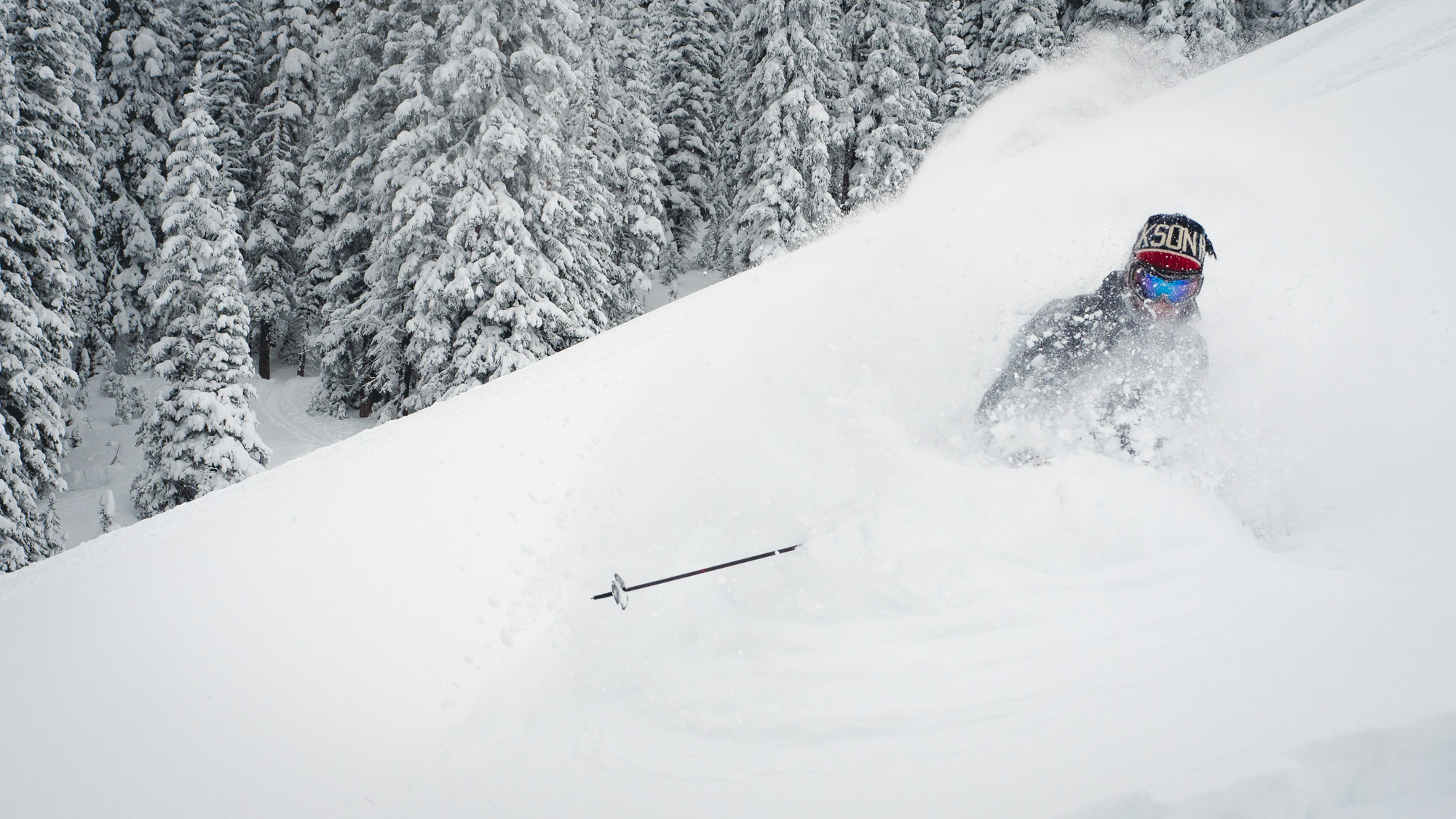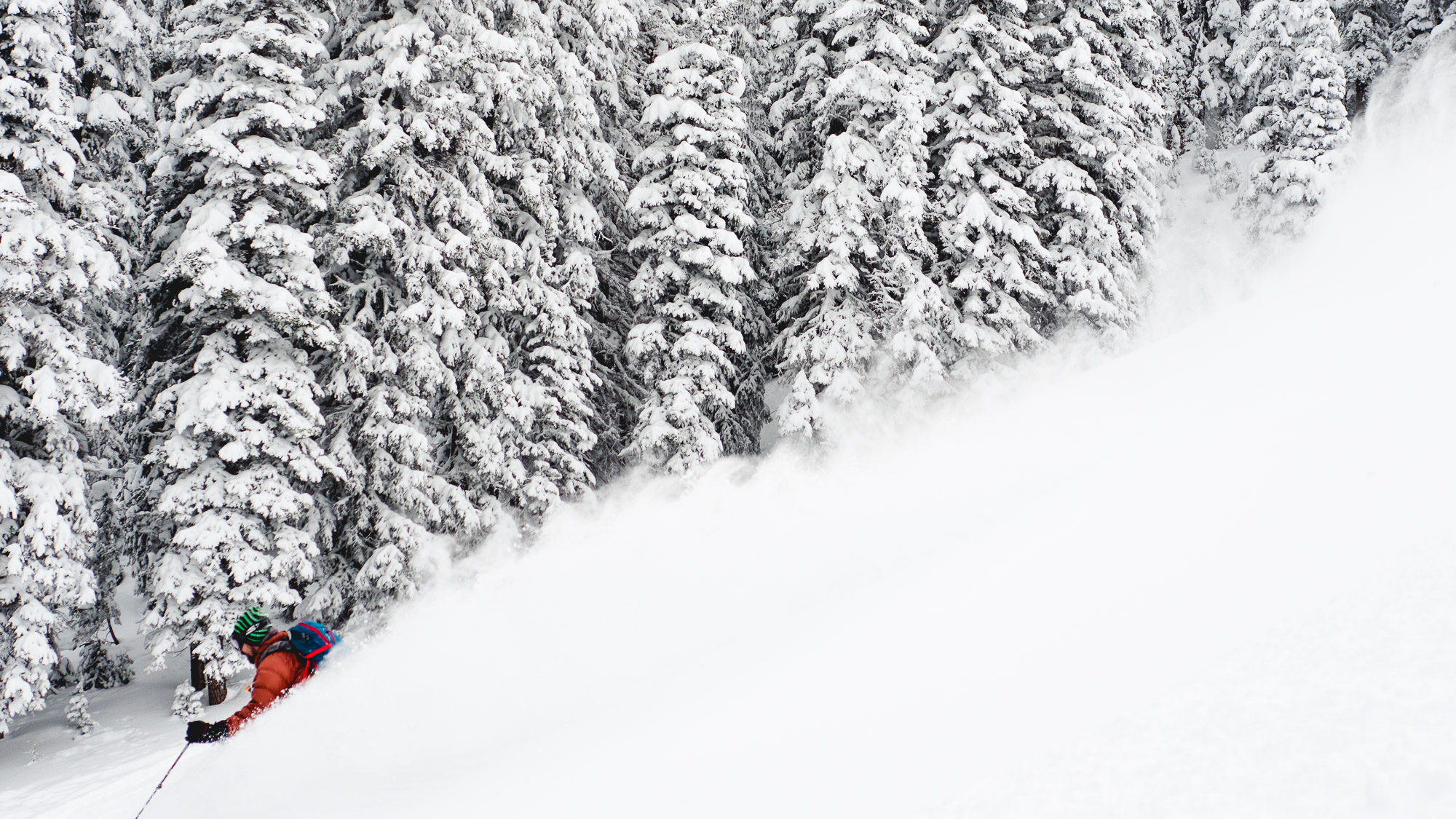 Happy birthday Clint!
Glory
Friday
I hadn't thought I was going to get to use my inbounds board this year, but then, I'd forgotten all about Shovel. Jeremy, JP and I met early Friday morning and hiked until our quads were burning, then hiked some more.
And a bit more.
The top never comes when you want it to.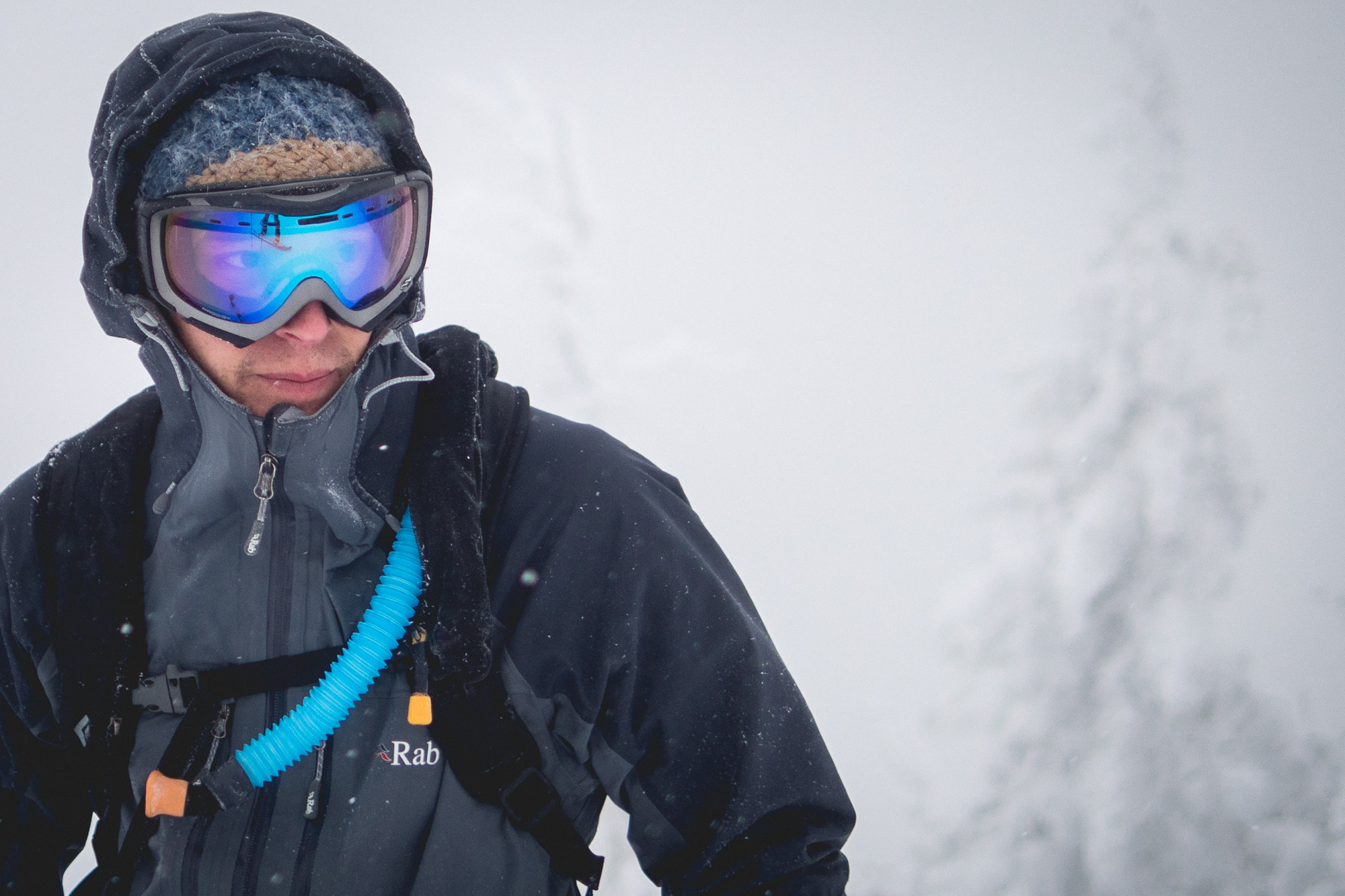 The snow skied deeper than it looked in the gray. We came down leapfrogging each other, sticking to the trees, until at last we popped out right back onto the road.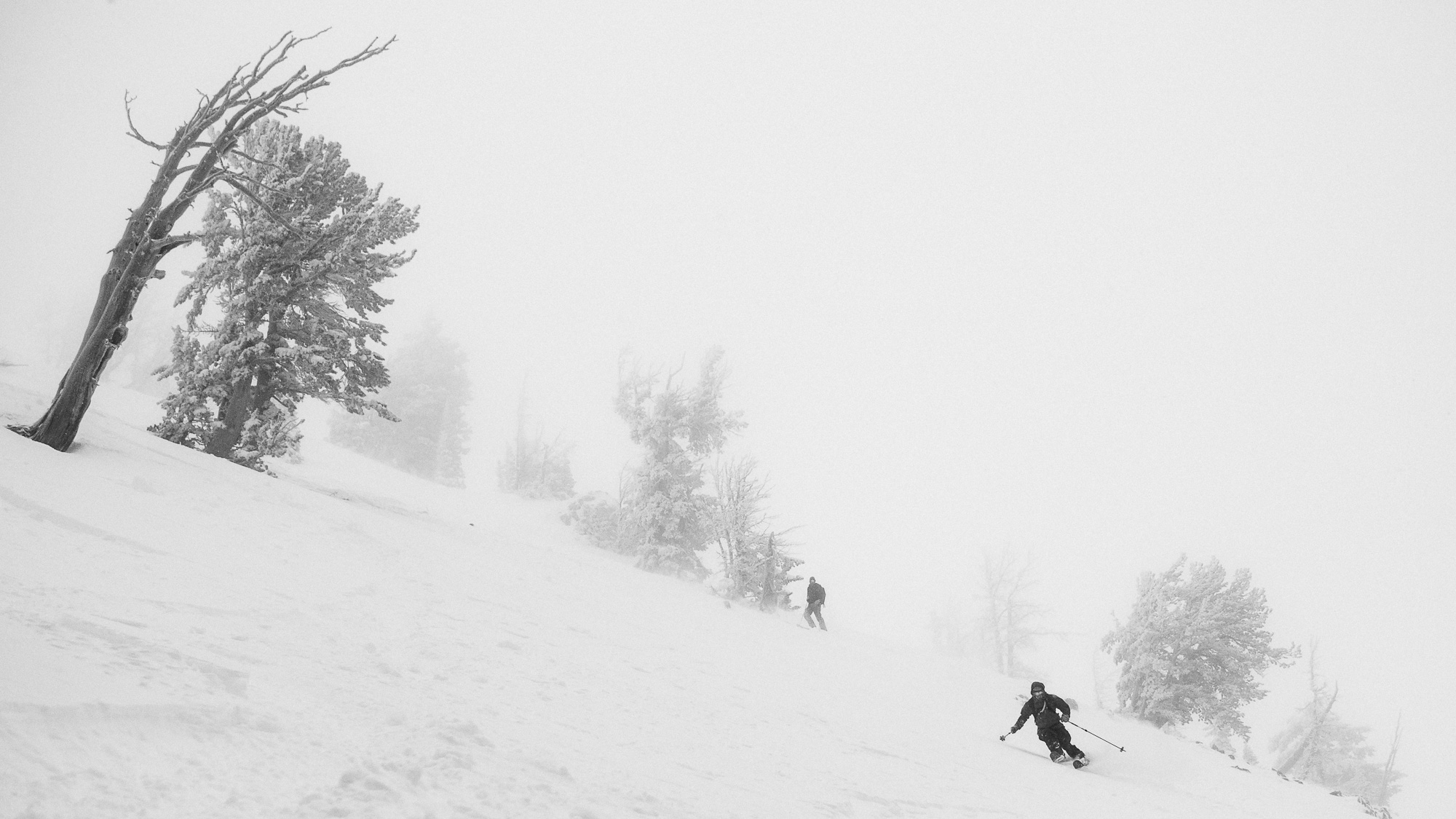 Glory is pretty rad when you need to actually be done skiing at a reasonable time. Like if, say, you've been skiing all week and haven't actually accomplished anythign else, and really need to work and make some money... and catch up on all the photos from when you've been skiing.
---
This post is dedicated to my friend Martin, who complained about my last skiing post not having any pictures of actual skiing.
Bam.