Winter is Coming (Somewhere)
Maciej and I went for a morning of backcountry last Thursday up on top of Medicine Bow Peak and got in a good four laps, making it home in time to shower and make my 11 o'clock class. That was actually my first time up on Med Bow, which is funny for a kid who lives an hour from it.
Sunday, what was suppose to be a big group of people heading up to Medicine Bow ended up being just Alyssa and I . We had a fun three laps on a steeper and longer run than what Maciej and I had laid lines through three days earlier.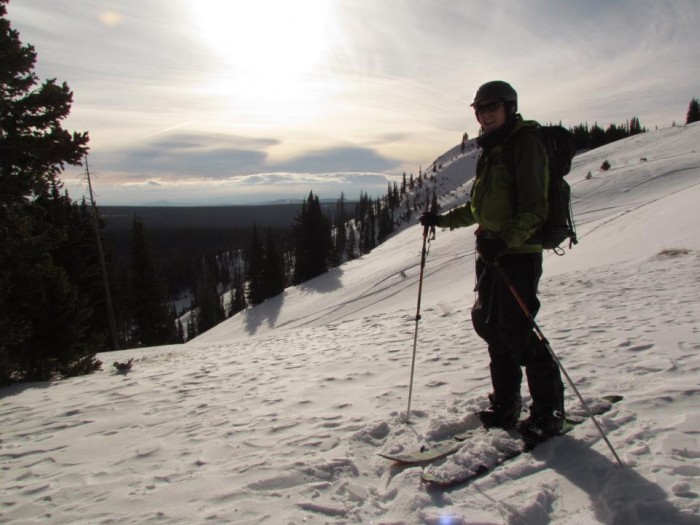 So the ski season has begun! Kind of. You see, normally it's not possible to drive all the way up to Medicine Bow in December. At this point in the year the road is suppose to be covered with drifts and completely impassable. On both of those trips there was no snow the entirety of the drive up to the peak. The Laramie Plains remain dressed in their autumnal yellows and golds, Centennial Ridge sits in the drab browns of beetle killed trees, and the markers along the highway reach giraffe-like towards the cloudless and blue high-plains sky, as though fighting to pierce their heads through suffocatingly high snow drifts that have yet to appear. The Saturday of that same weekend Alyssa and I were climbing Sinks Canyon while donning T-shirts. If the sun didn't cut such a southerly line through the sky I'd be questioning whether this was winter at all.
Until, that is, you look at the Medicine Bow's forecast for the next few days.