A Return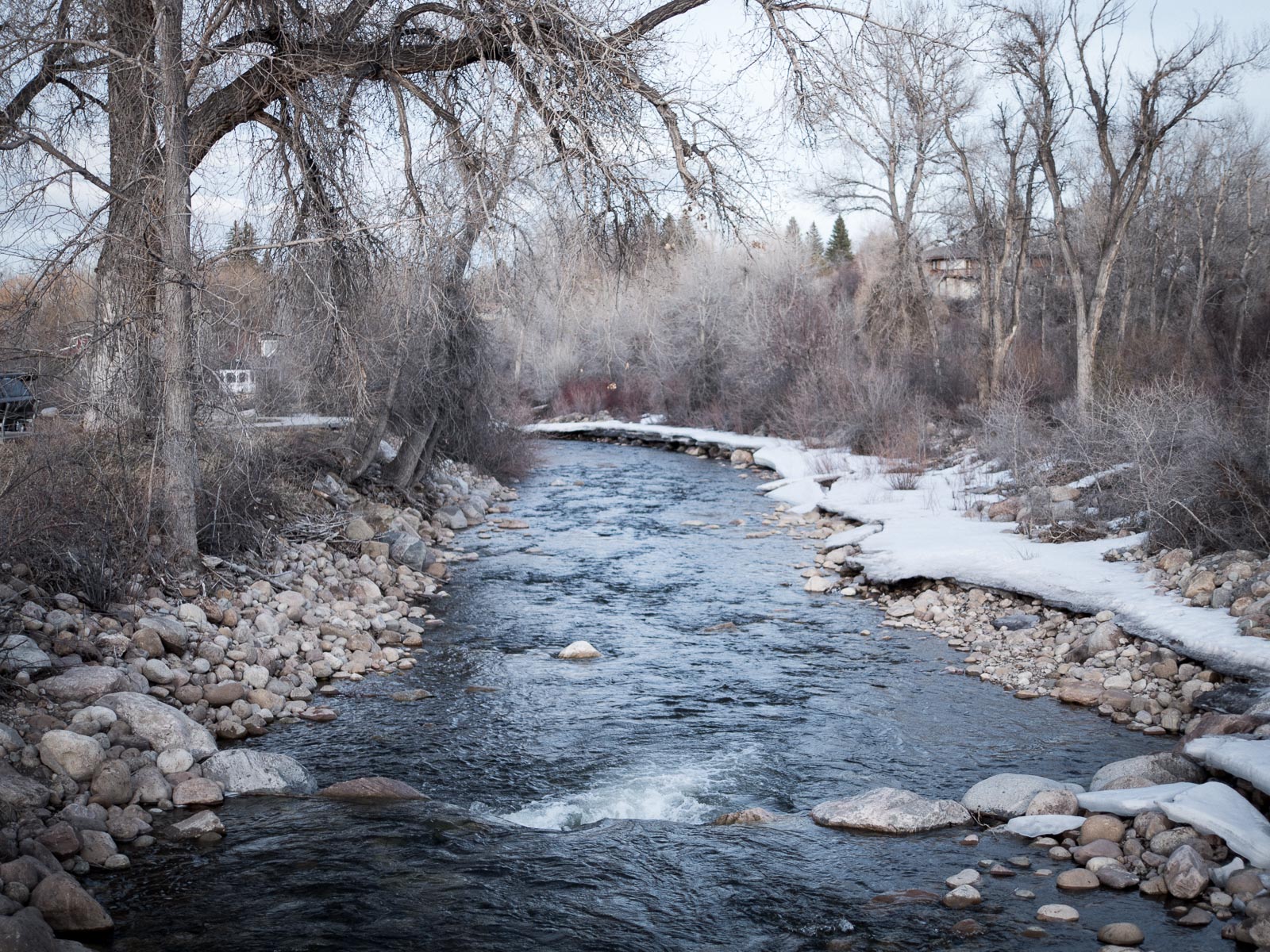 ---
Ken and I had the first few days in Lander to just piddle around on the walls and have fun with no responsibilities or obligations. We parked my van and his A-frame camper with doors facing each other and a tarp over the muddy ground between. I could step directly from my door to his, like blanket forts made by grown men choosing childhood.
My van stayed put, and his FJ was the whip up the canyon. On our first day, a short afternoon, we played on some of Scott Robertson's new 11s around Purple Galaxy. They were the first 11s Ken had really tried at Sinks, and it looked like he was having the time of his life.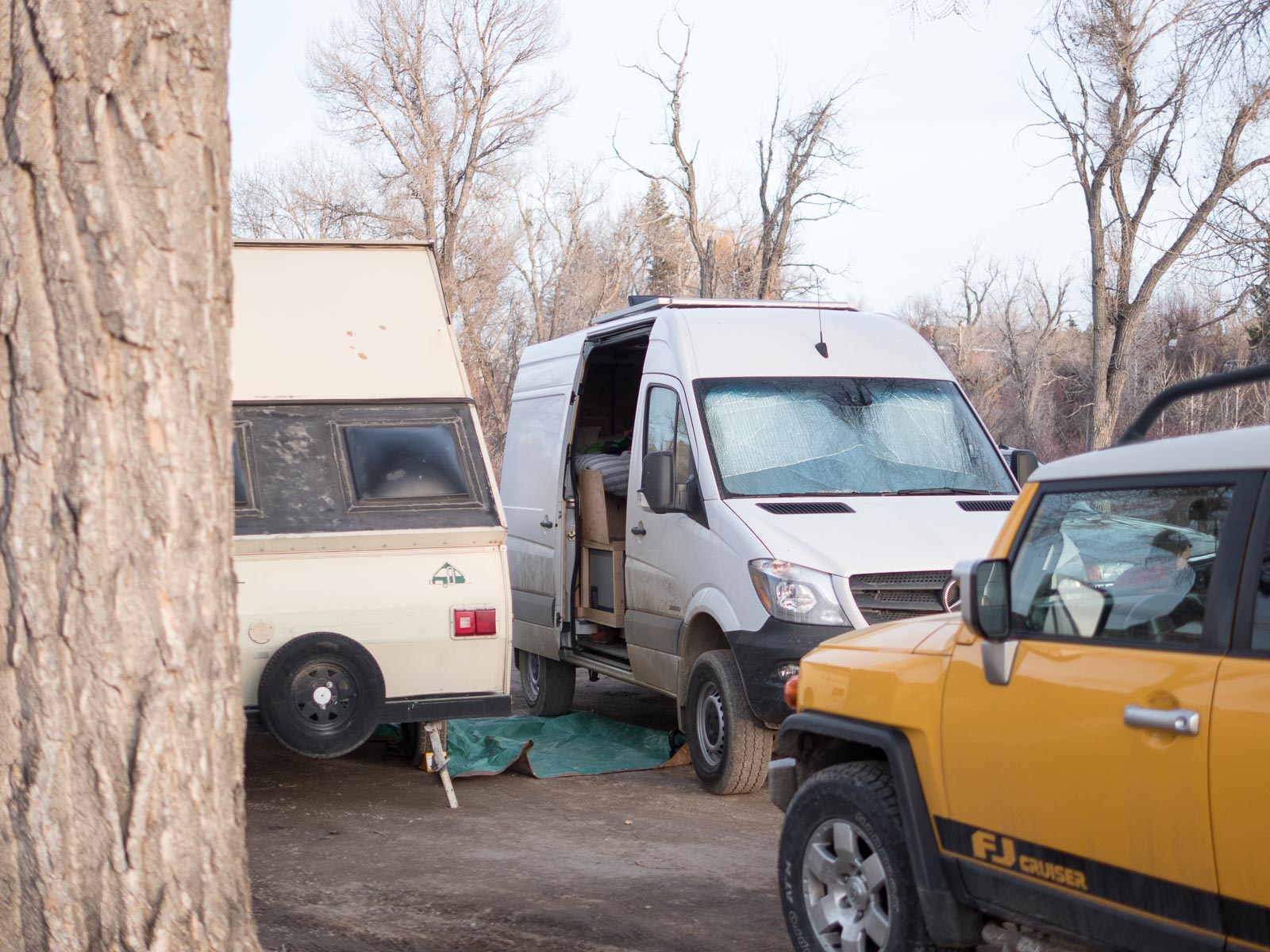 On the second day we walked by Addiction Wall, where every route had draws hanging. With voiced thanks to the nonpresent locals, I had found my project for the week.
Further down, Ken got back on Spike 'n Vein to put his hard-won bouldering skills to work up in the sky.
I took the whip of a trip blowing a clip on that route, and was satisfied with the unsend.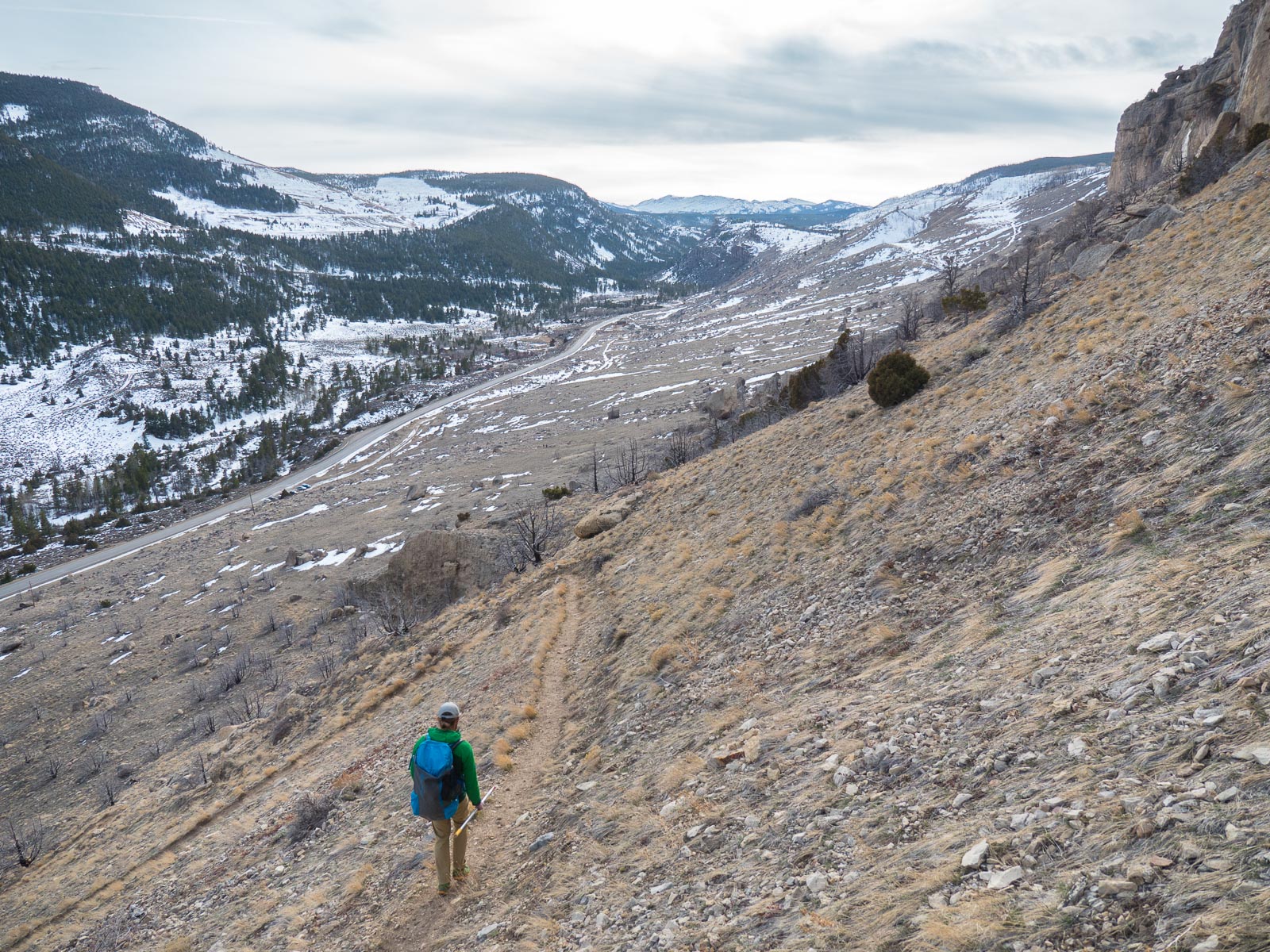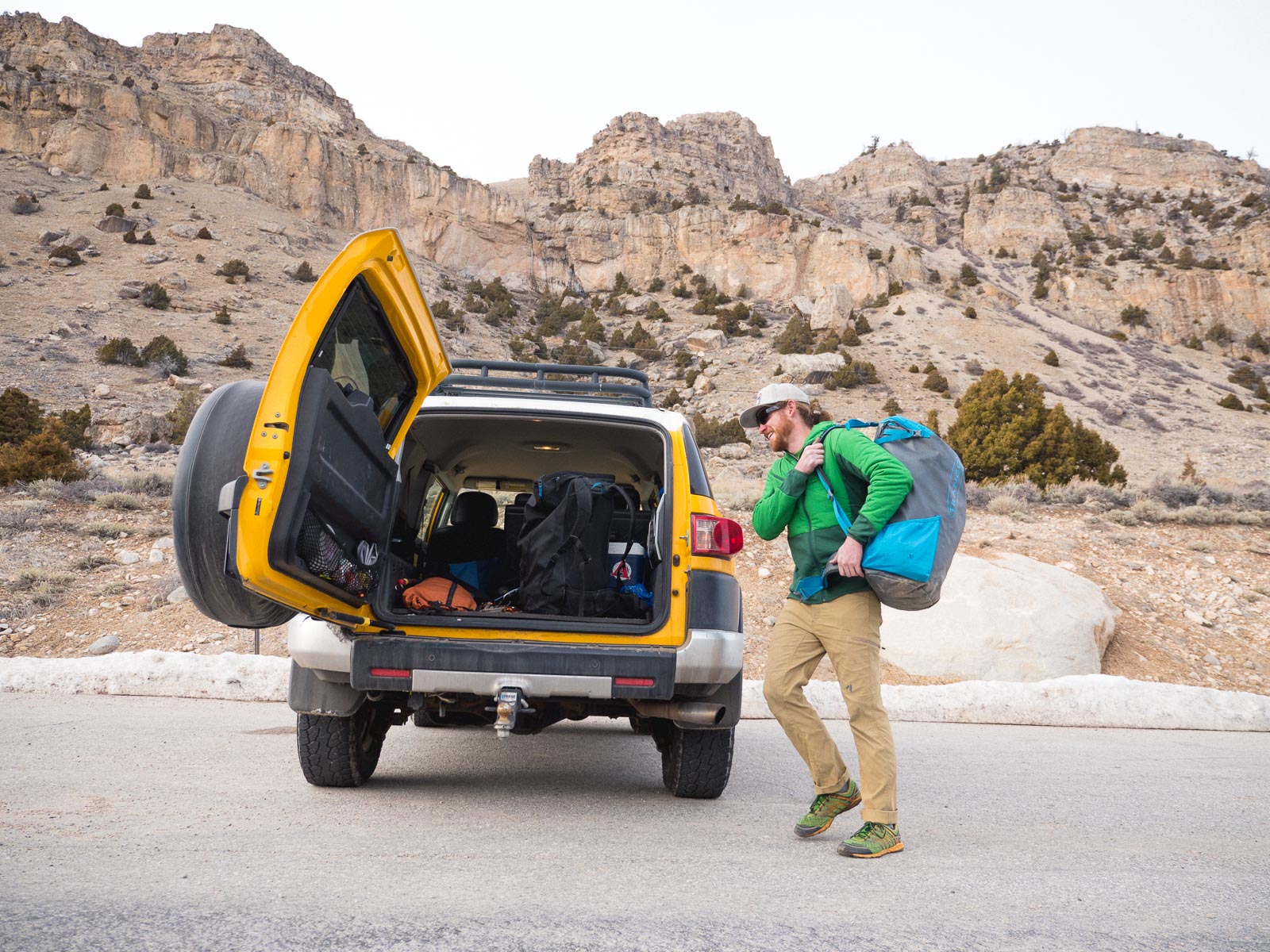 A Caravan of Gypses
On Monday morning we awoke to a crowd of familiar faces.
The Gypses had arrived.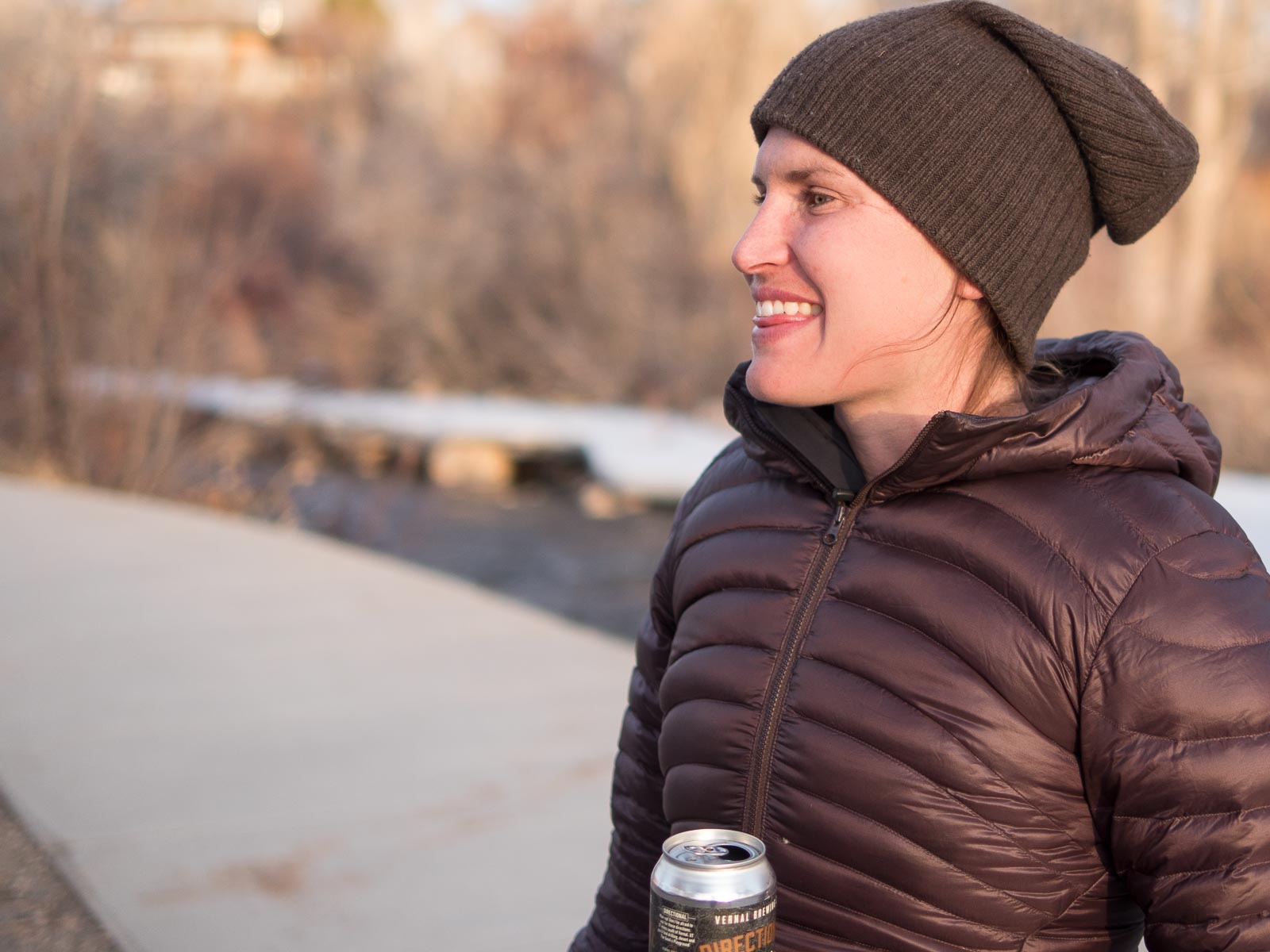 Shaleas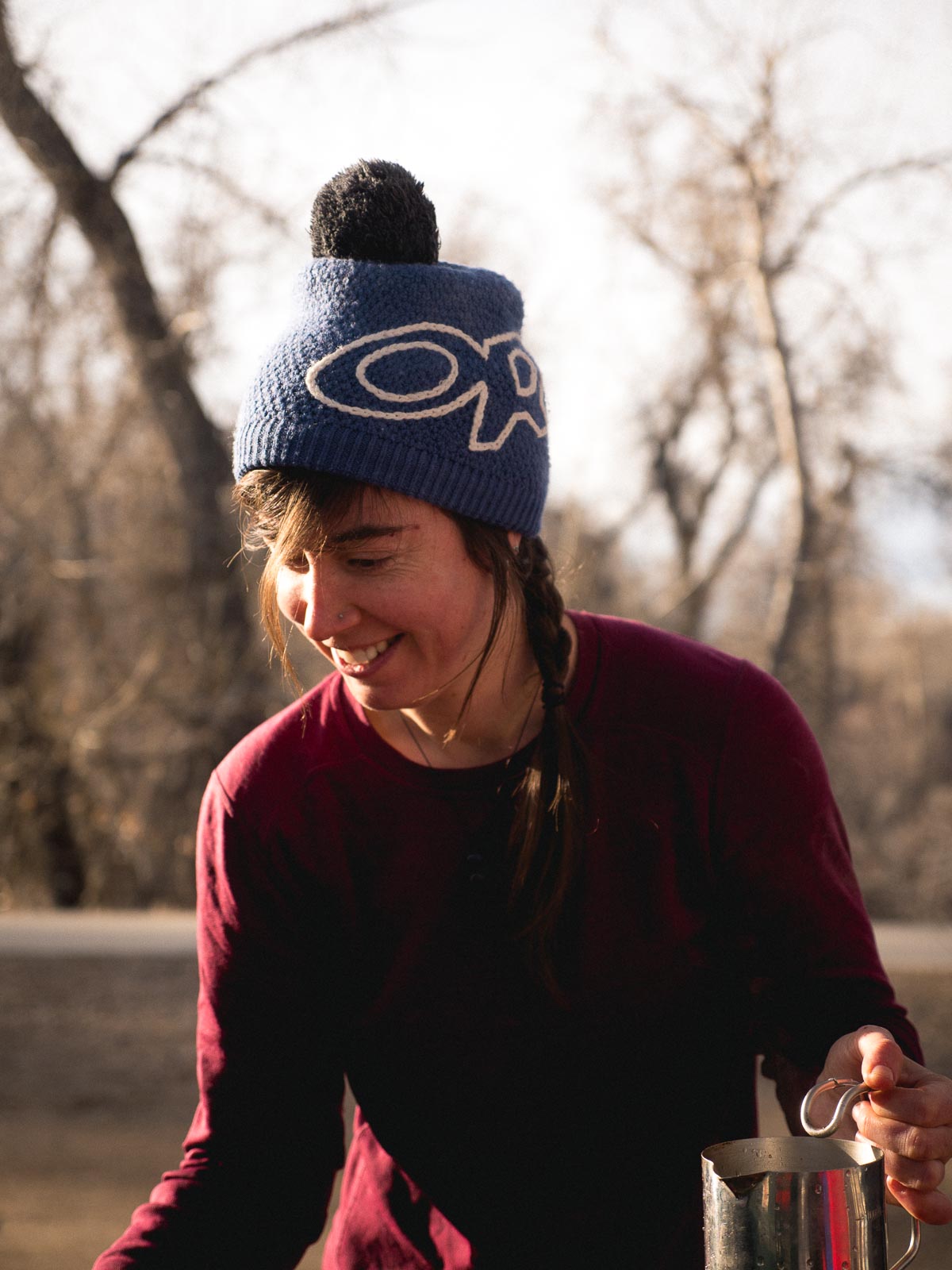 Nicole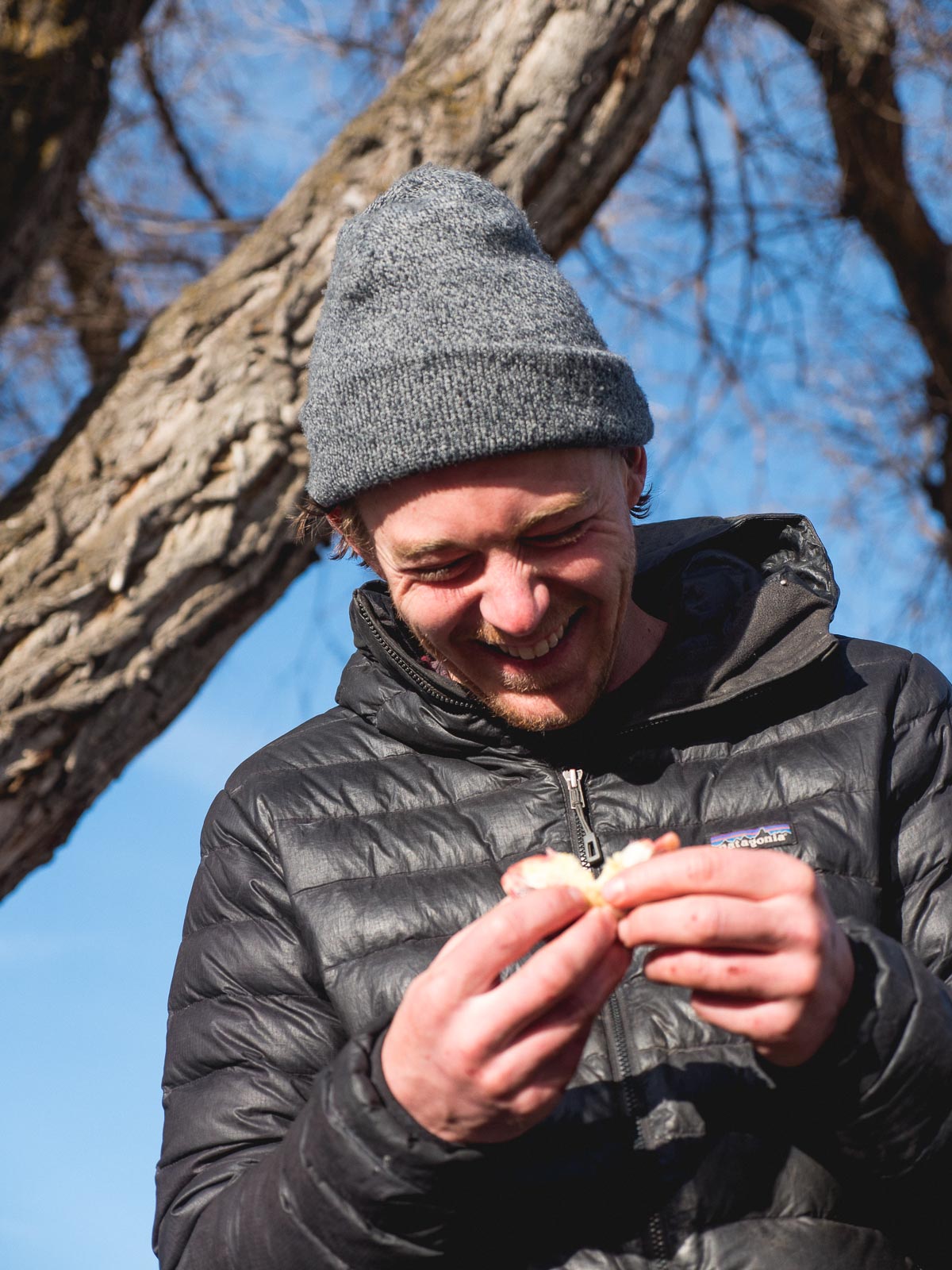 Slim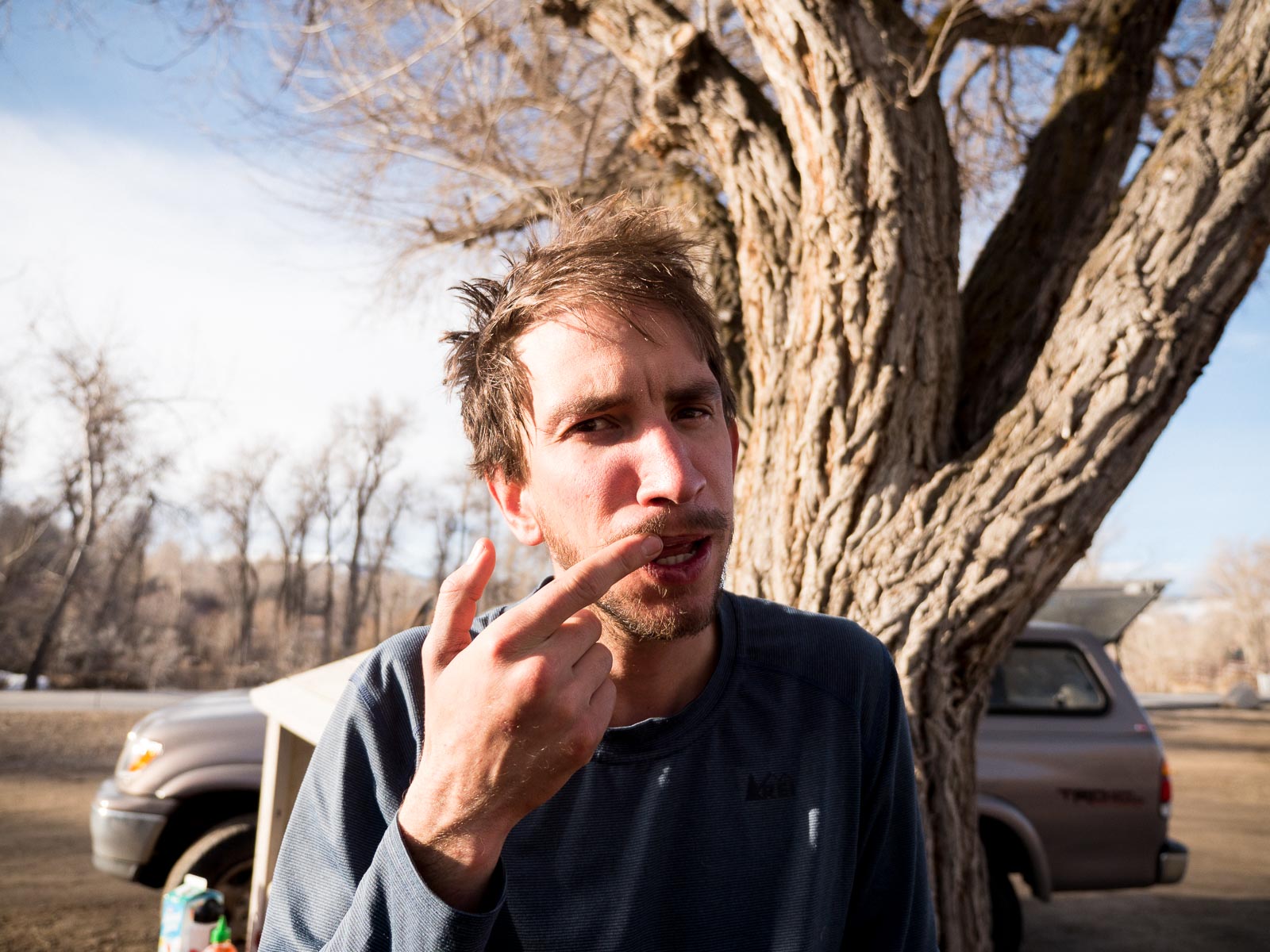 Julian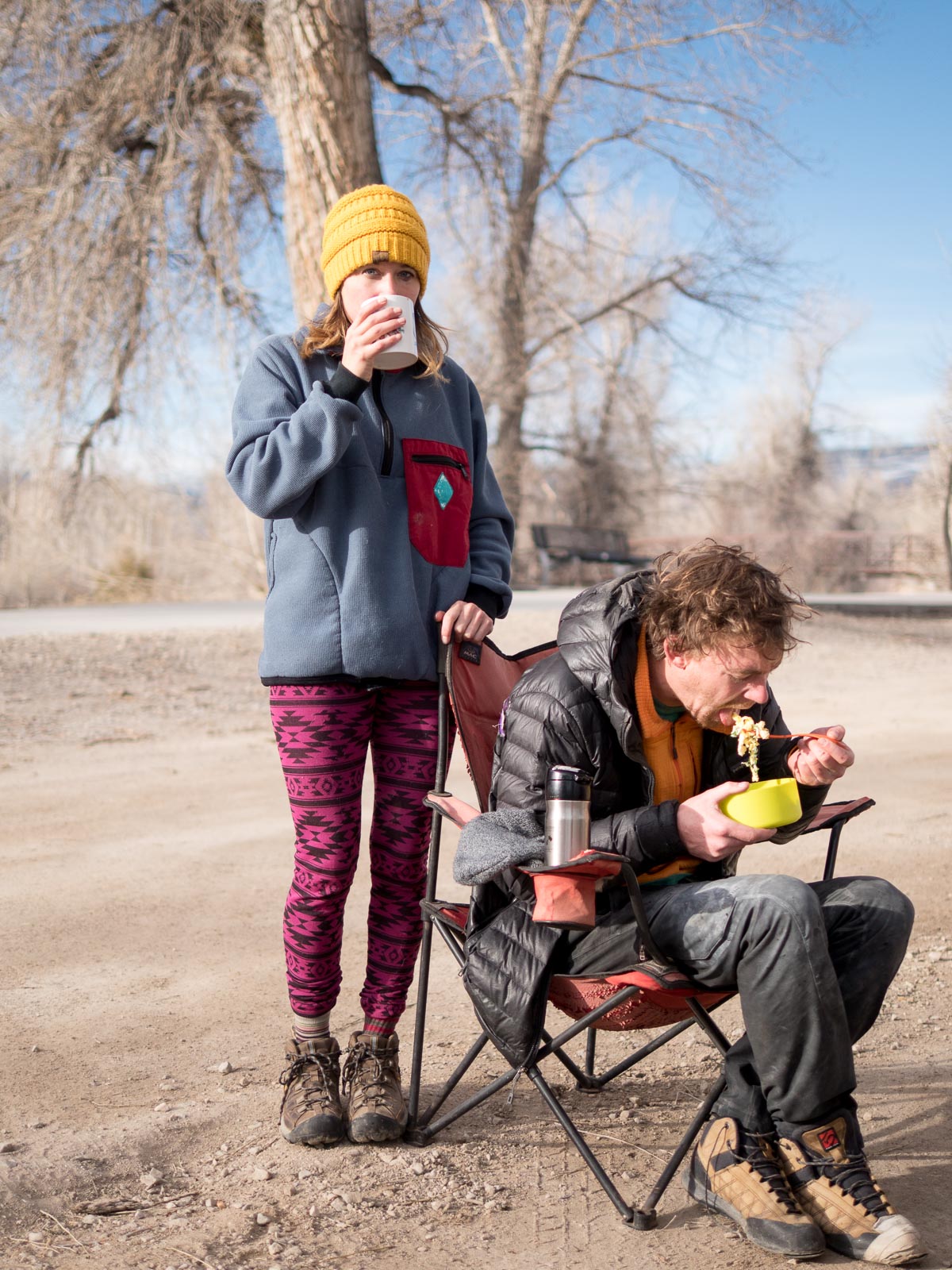 Anita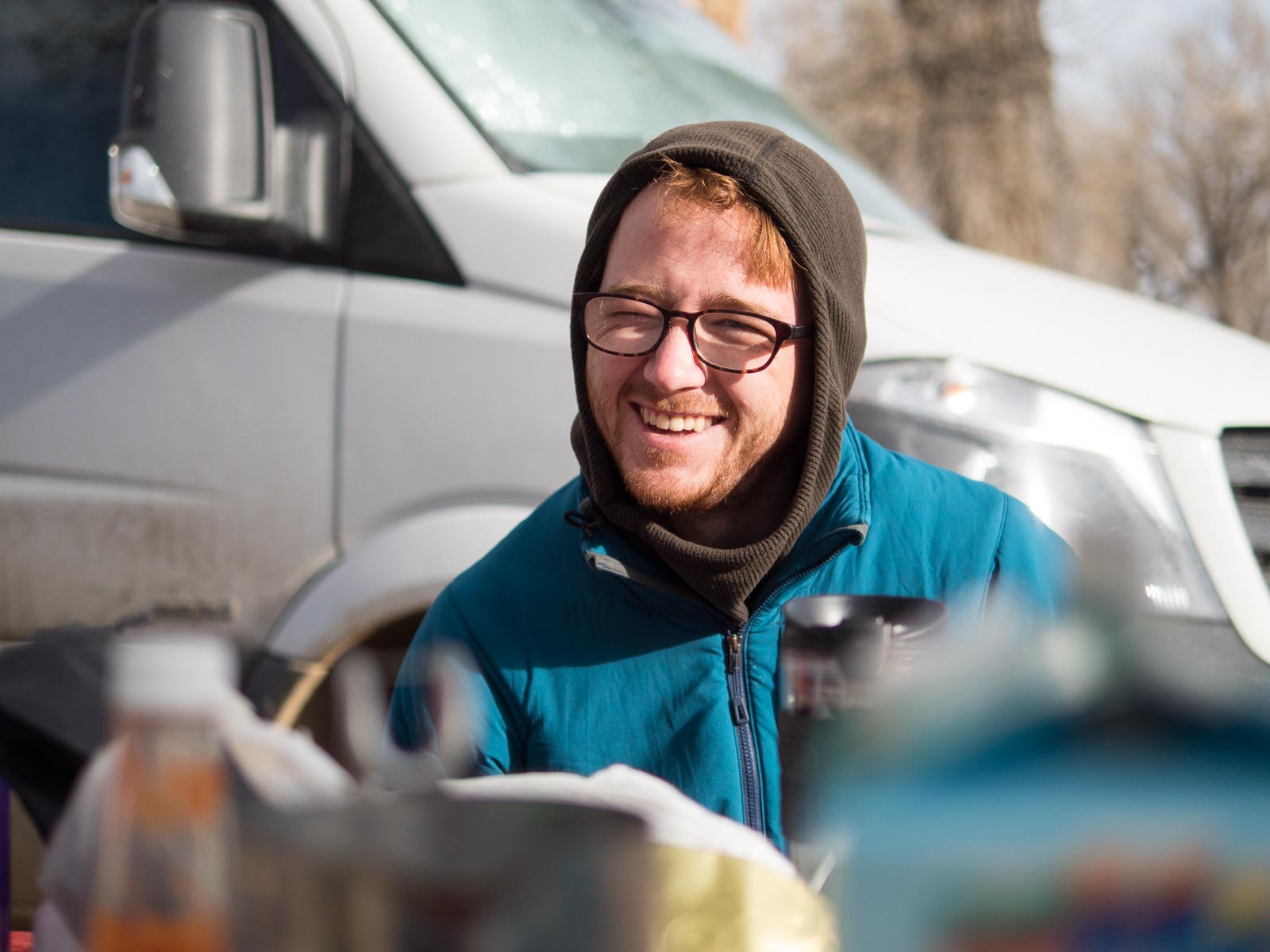 Sam: ginger Slim sibling
A discovery was made that the restroom at the entrace to the park was not only unlocked but heated as well. Lines formed. Days passed.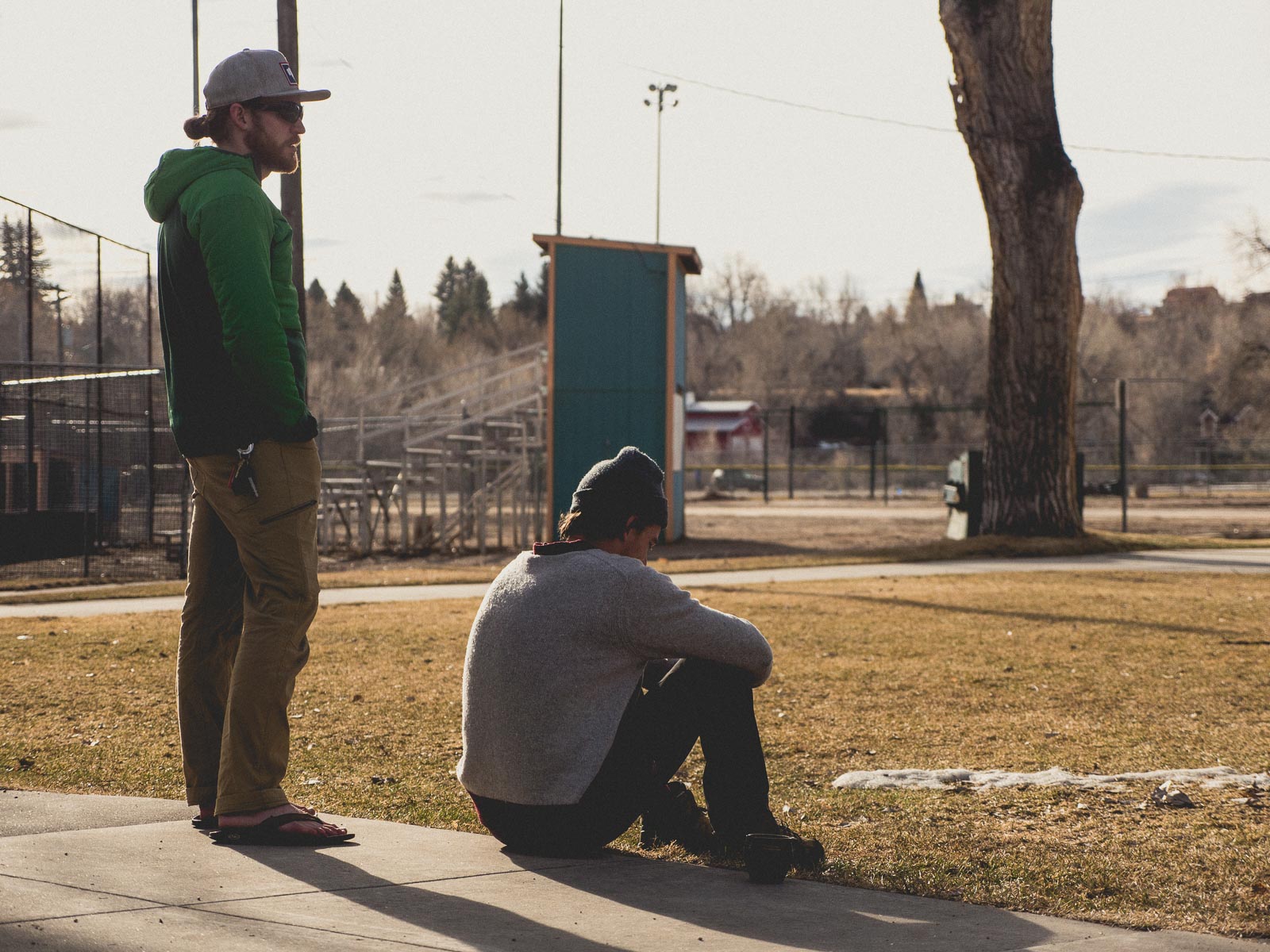 Later, a Keppie appeared, but never once was he in an image - oh wait, except this one.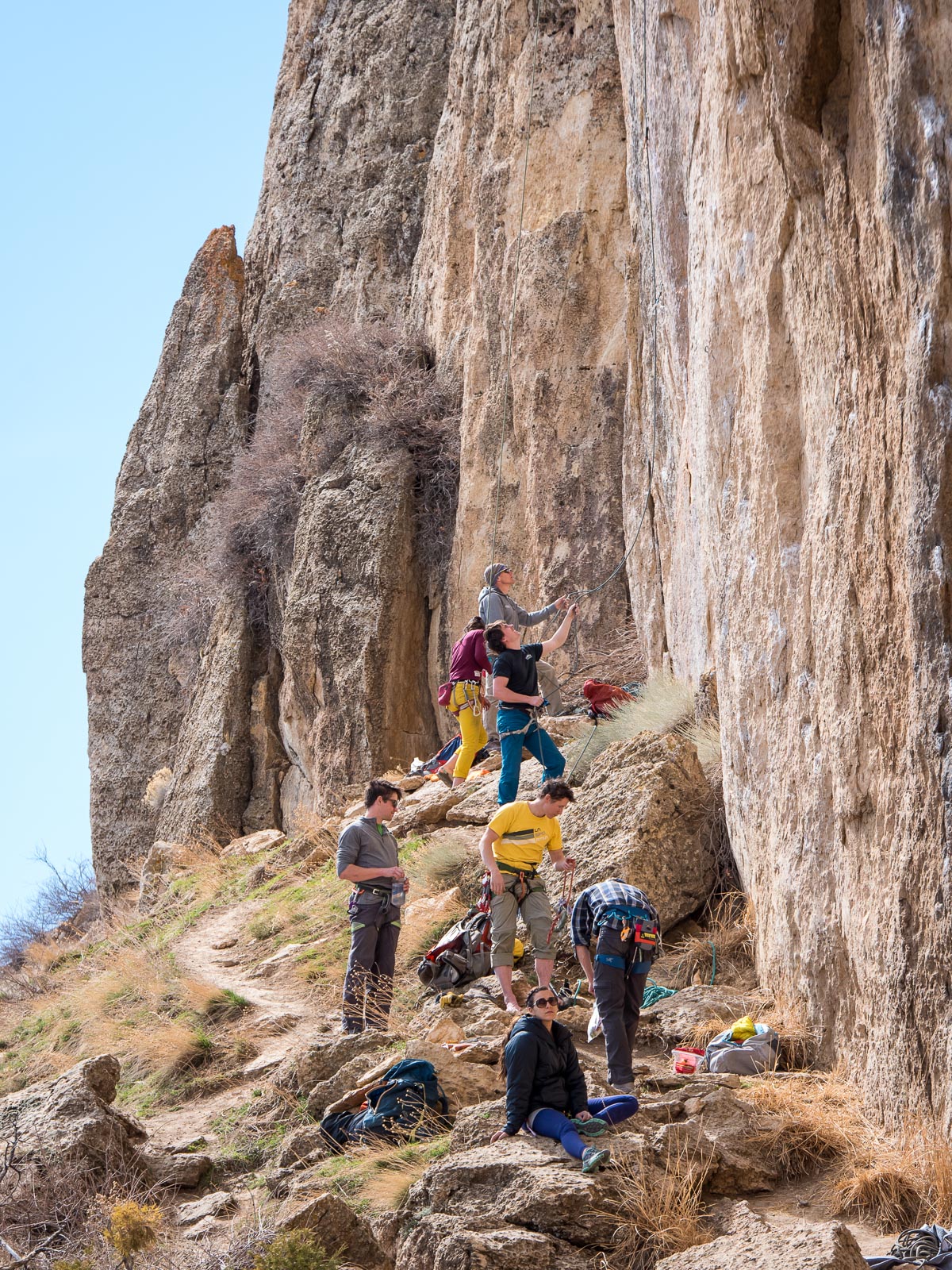 A Keppie is a blue-panted male
We shall not speak of him again.
Addiction Wall
Dushanbe
I worked, and worked, my project. Bart and I had unlocked the beta the month before and I'd spent the time between trips hangboarding and bouldering to bring back my finger strength. It paid off, and I ticked my first 12 in the canyon: The Road to Dushanbe.
---
NB: Always check your knot. On my second-to-last attempt, I was so wrapped up in rehearsing the moves in my head that I didn't pay attention to what I was tying - and my belayer didn't ask me if my knot was good. My hand brushed my knot as I reached for rope to clip and a part of my mind registered "my knot feels weird." I took a whip shortly thereafter and was lowered to the ground, where I confirmed: I had fallen on a figure 8 that wasn't completely finished. Seeing as I was at least forty feet off the ground when I took that fall, I'm pretty fortunate that things worked out.
---
Slim worked the proj with me, and even Ken got in on the action - his first serious attempts on a 12!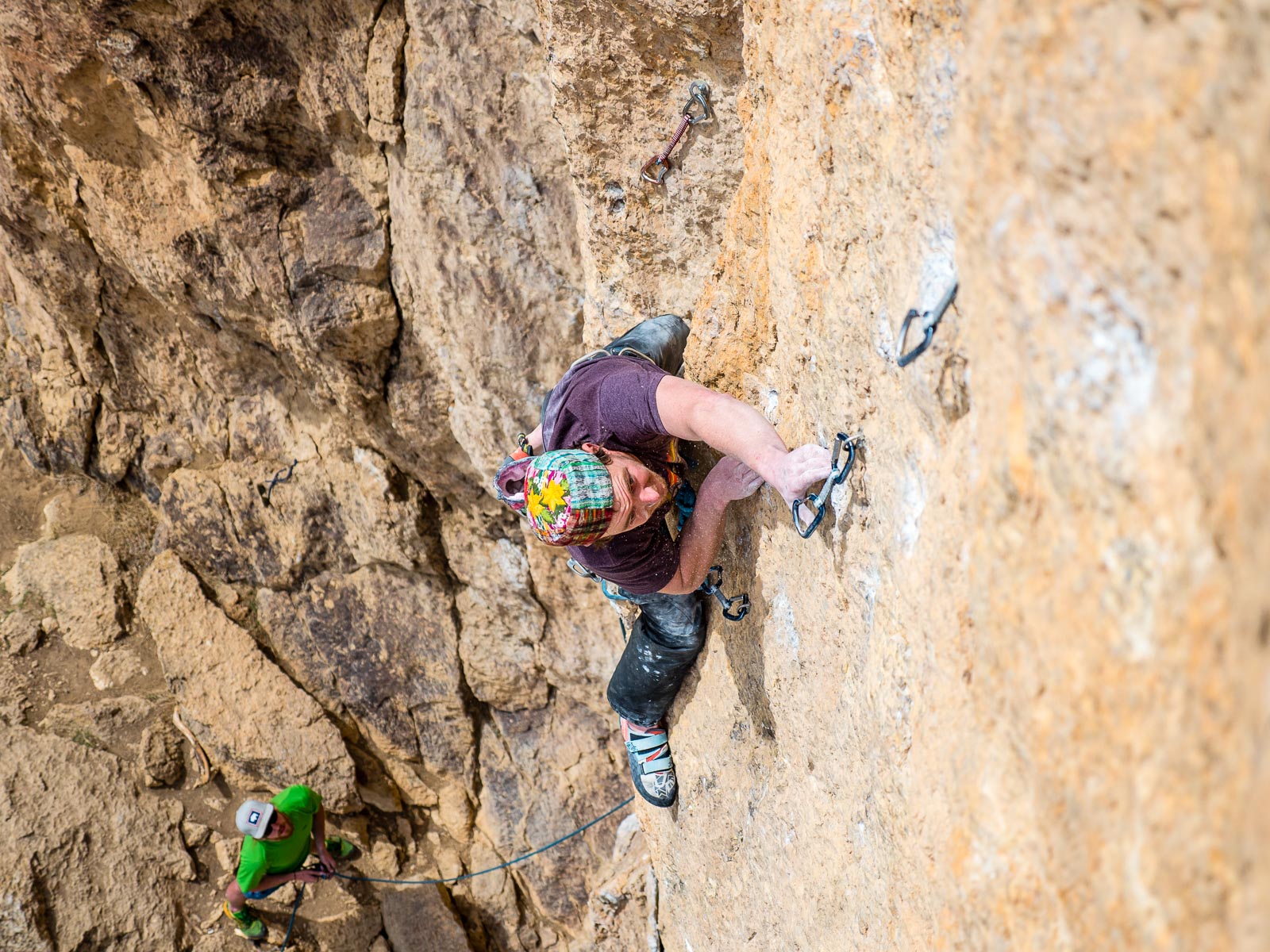 The start of the 5.12 climbing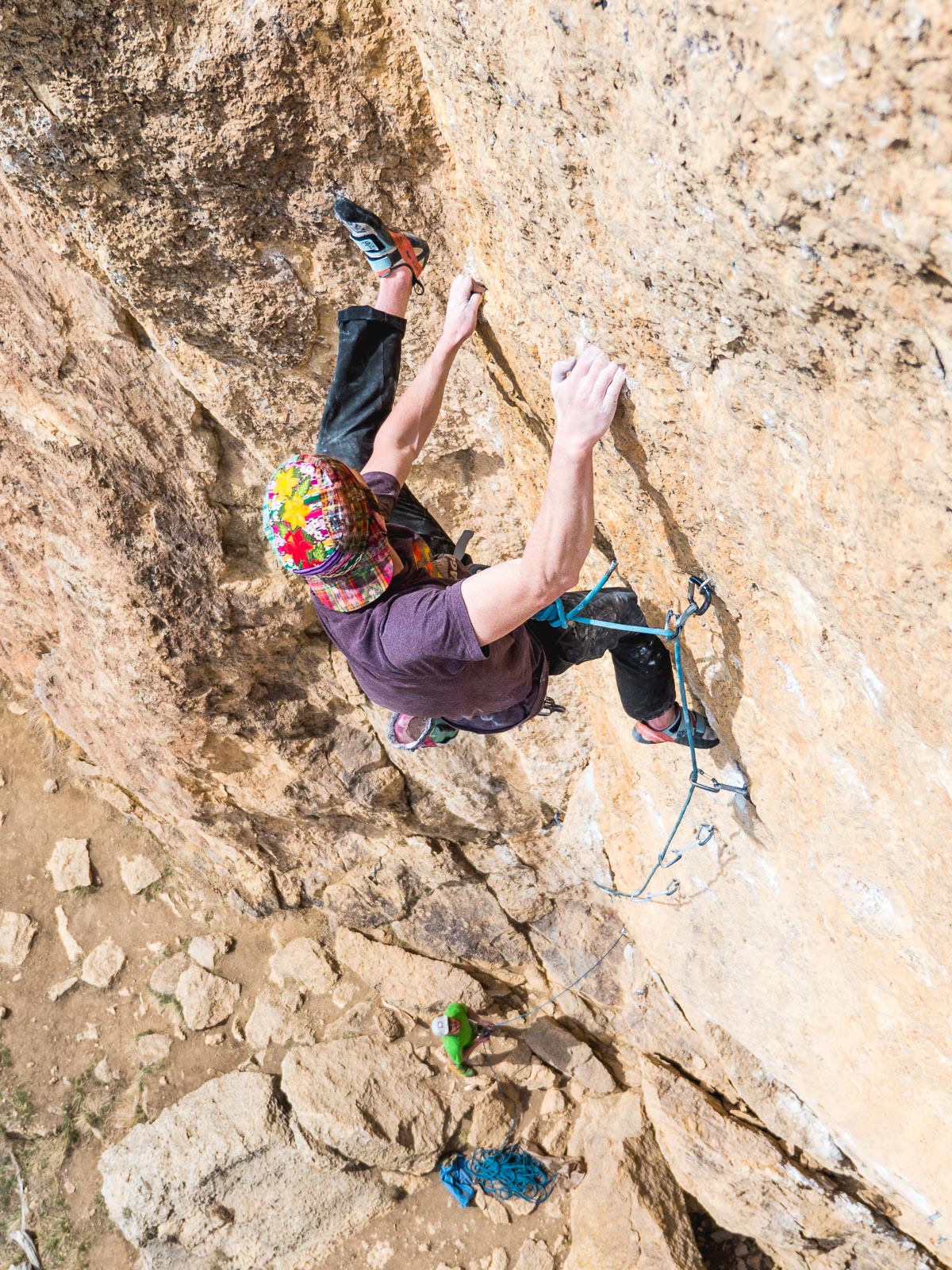 The high heel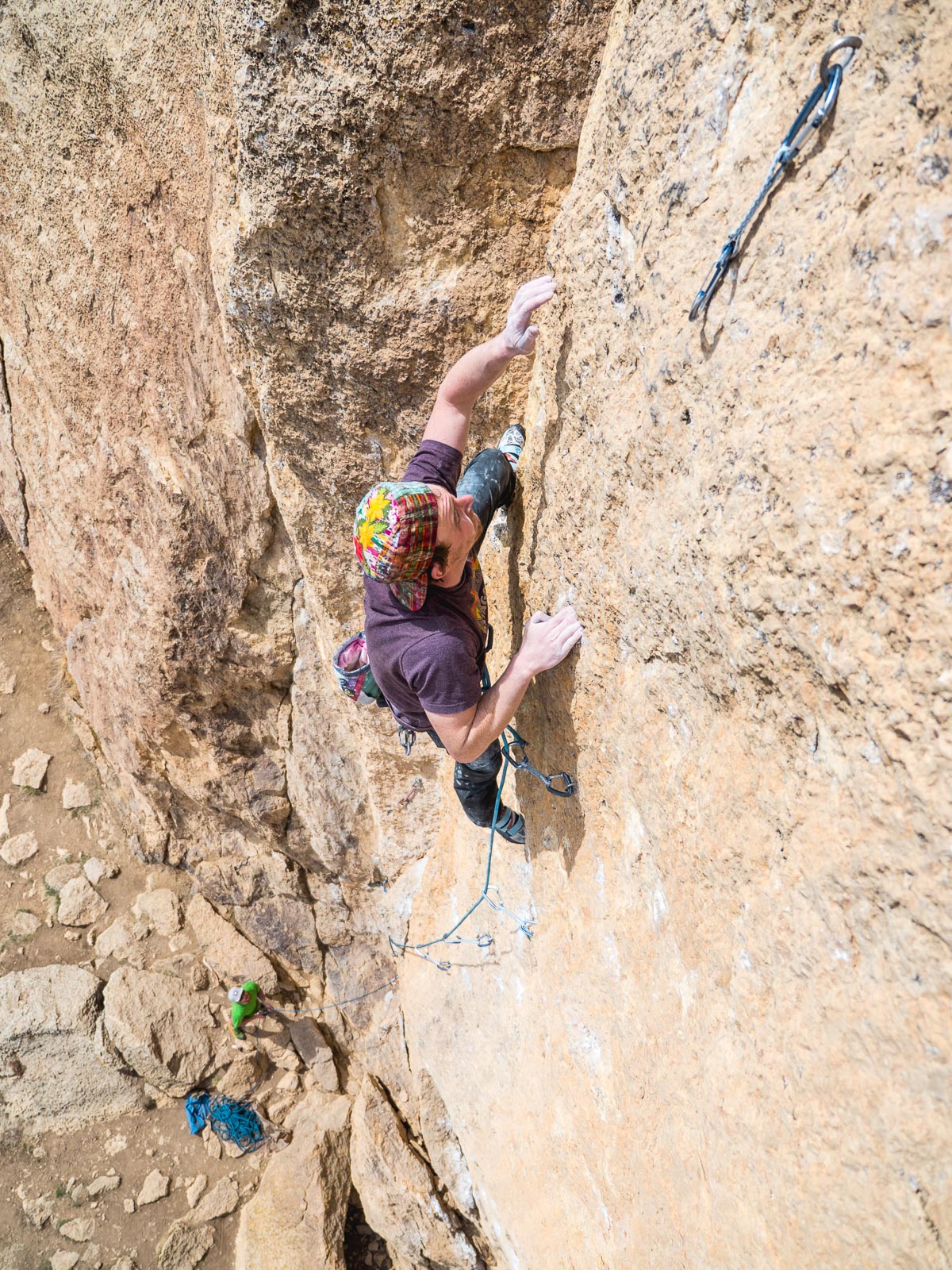 The final big move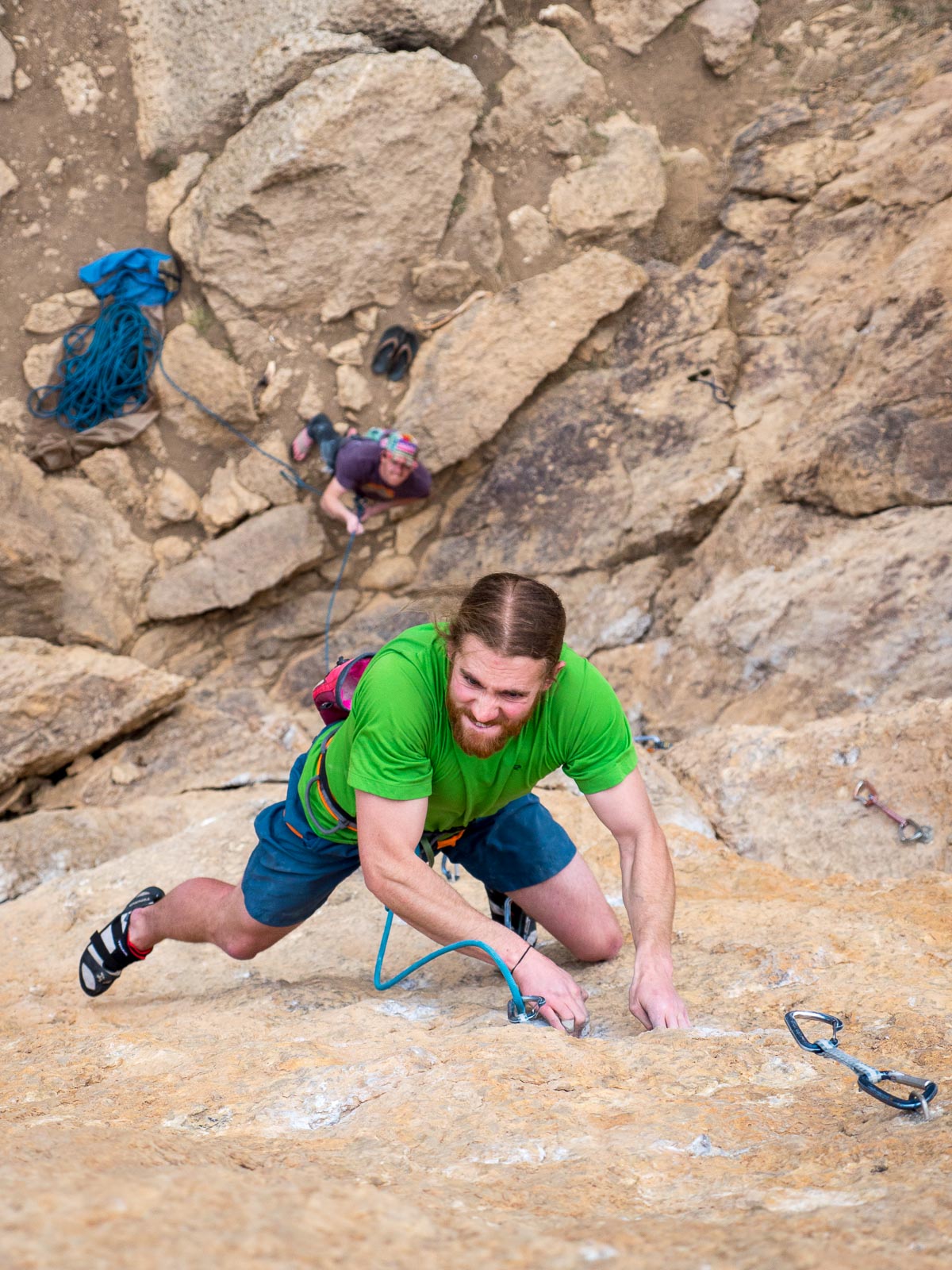 Tiny crimps...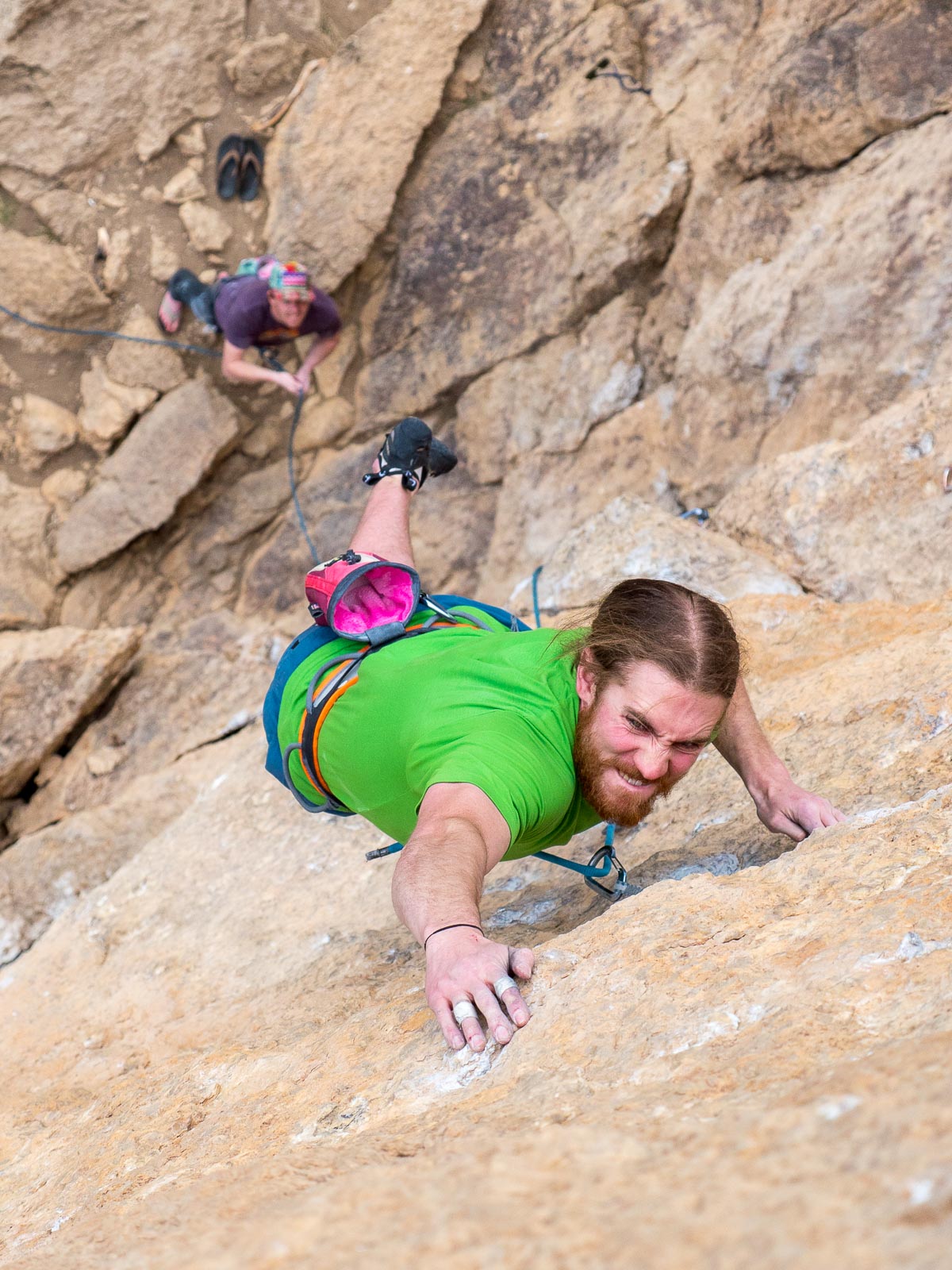 To the hardest throw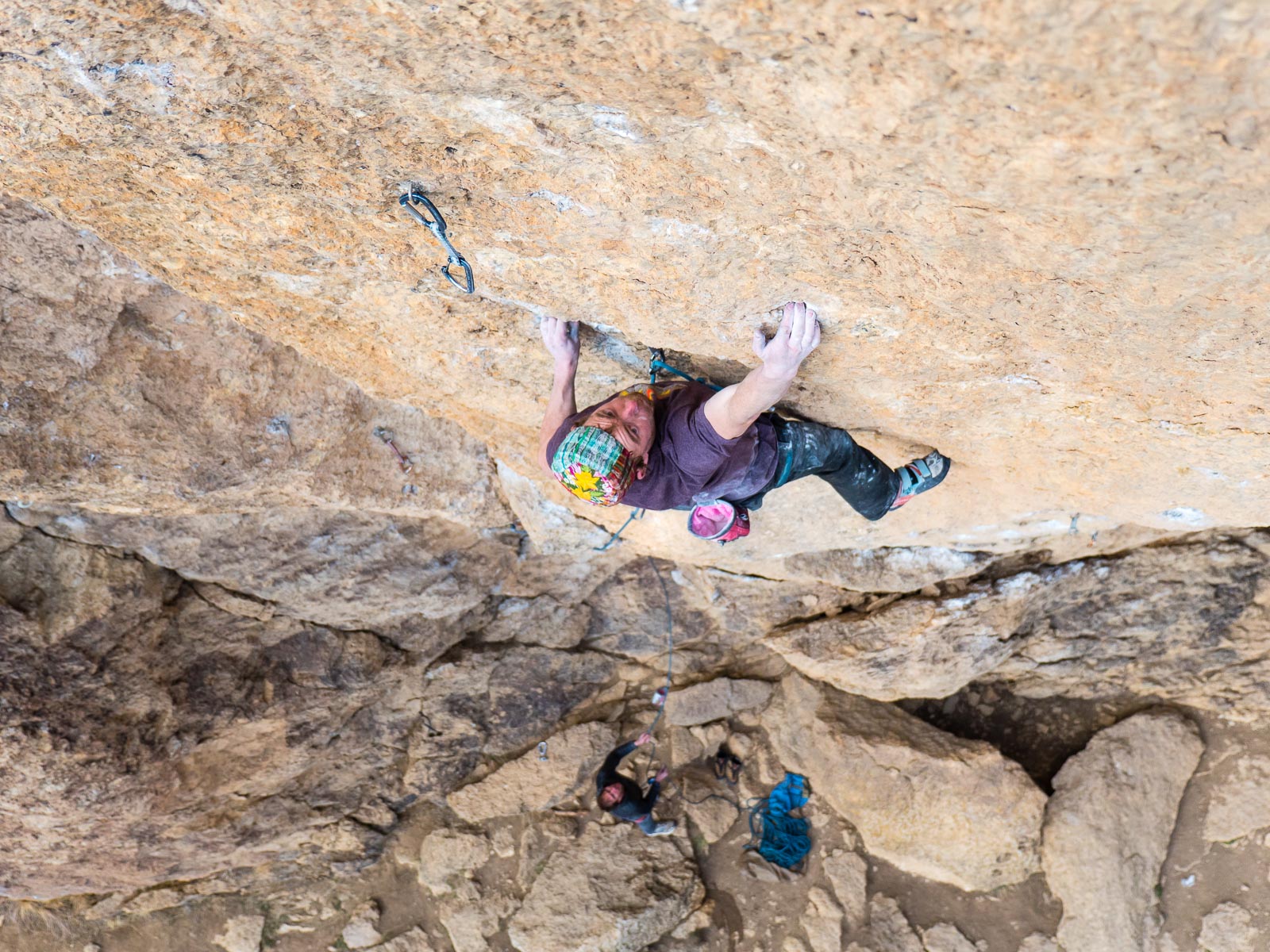 Slim latches the second crux, Julian belays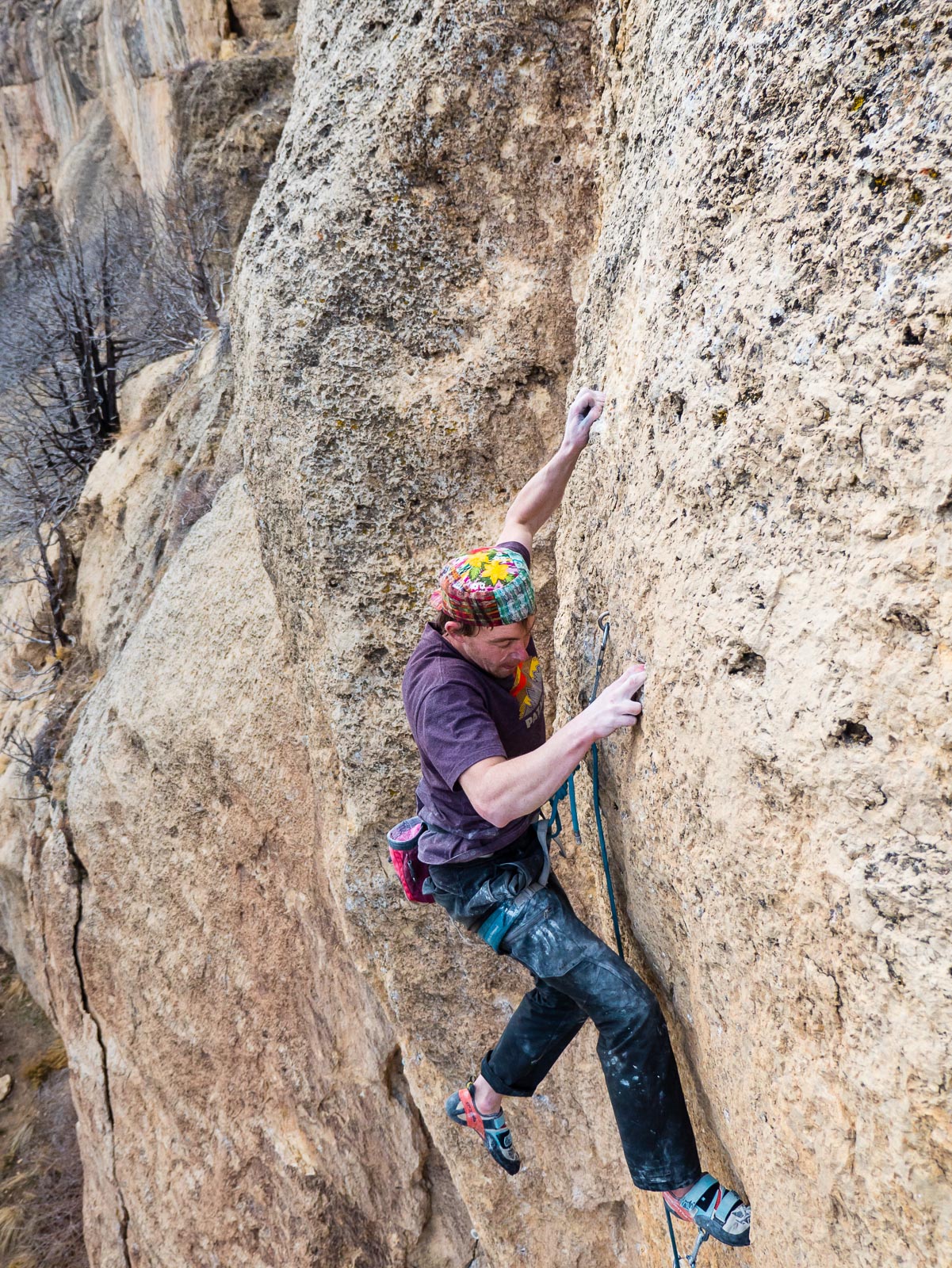 Swinging off hidden feet at the end of the route
Addiction
Julian, or "The Jew-lion" as he is known amongst the gypses (✡️🦁 in Gypstext), was his typical silent and strong self. While we worked the wall's 12a, he got on the eponymous 12c - after sending a 13 roof crack out in Sweet Water the day before.
Addiction starts steep and stays that way. The initial three bolt traverse ends with an enormous move on small crimps, but apparently the jug is so good you can stop to take your shirt off as you've overheated from trying hard.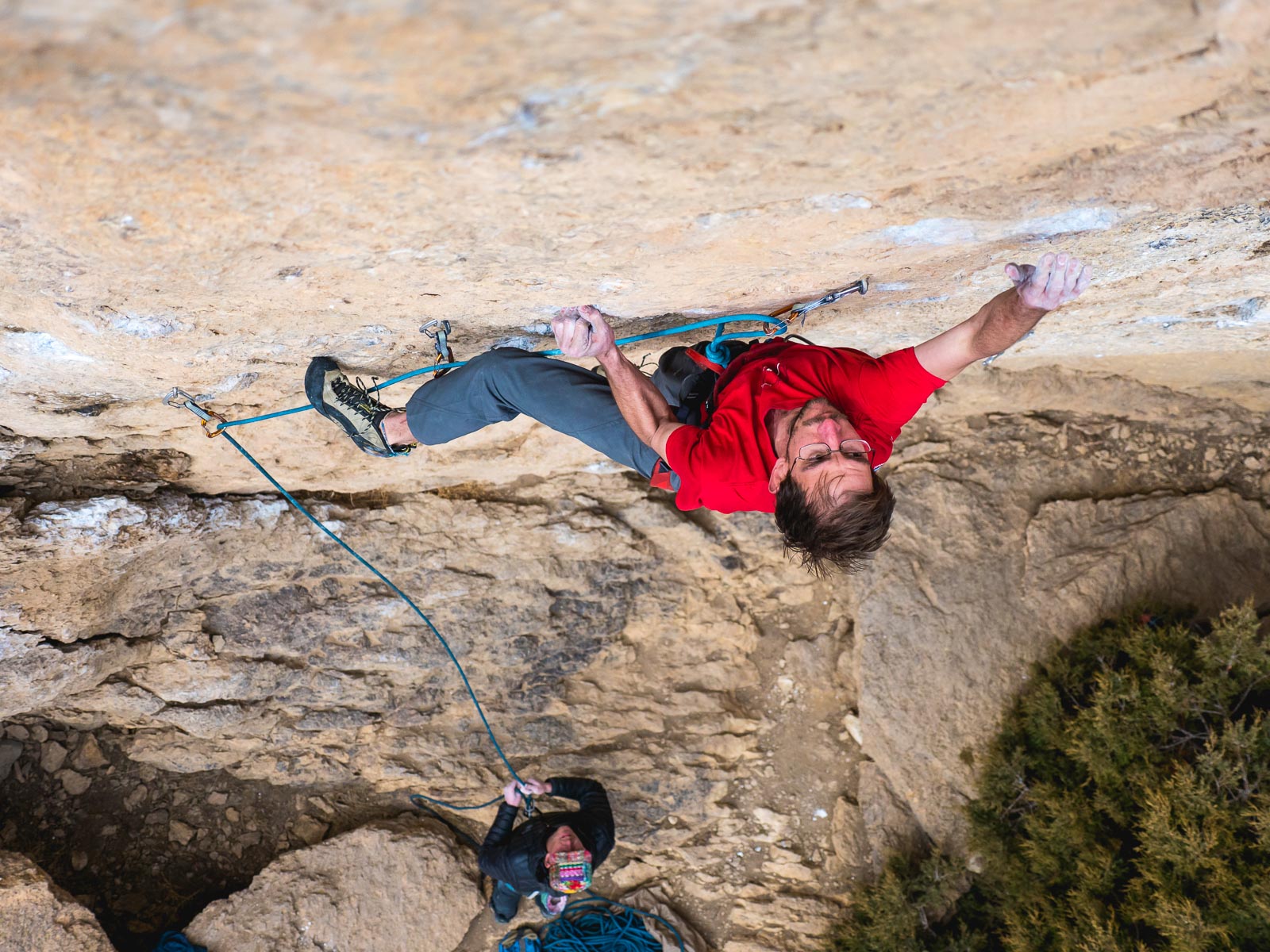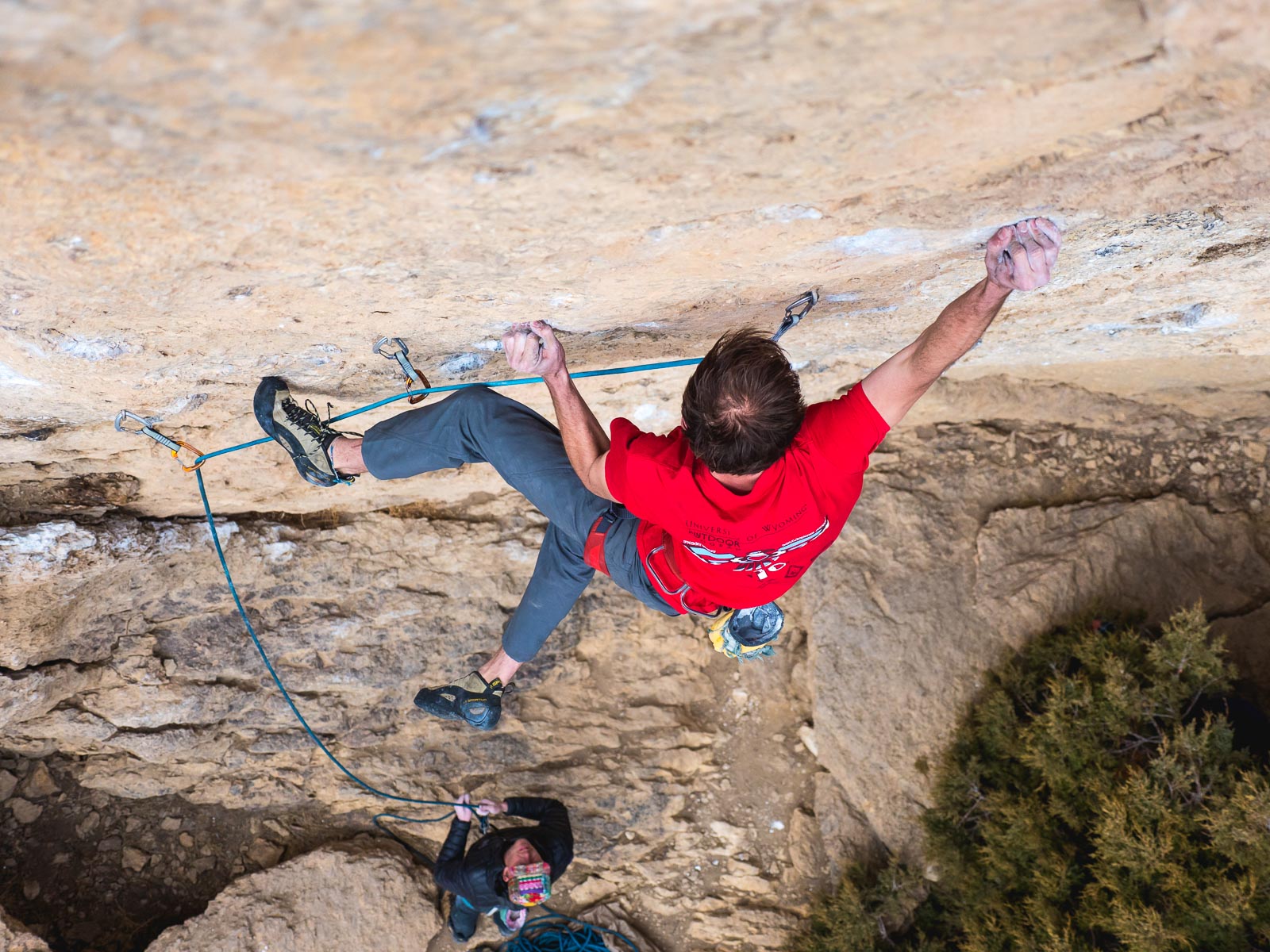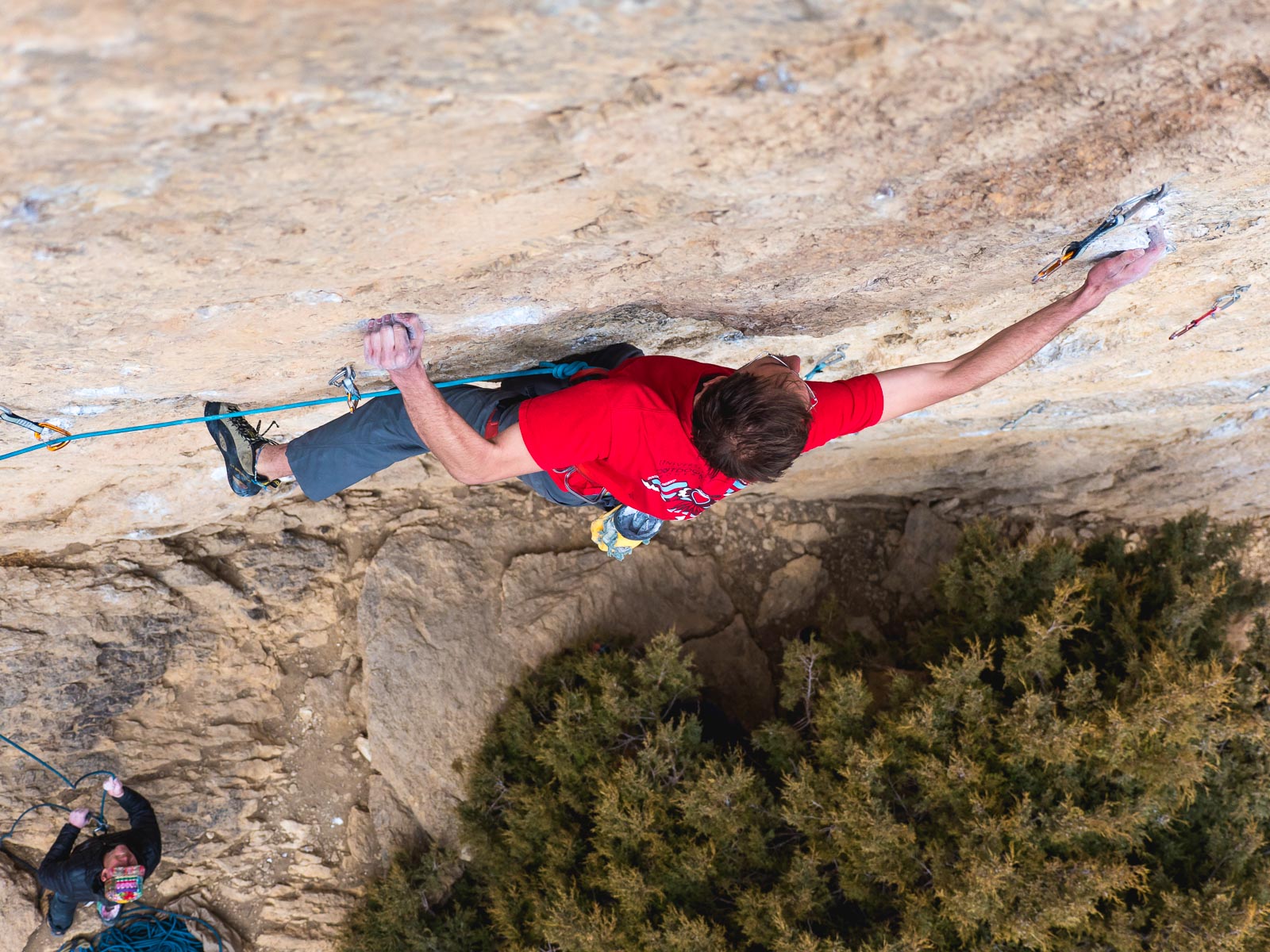 Keep in mind this man has a seven foot wingspan.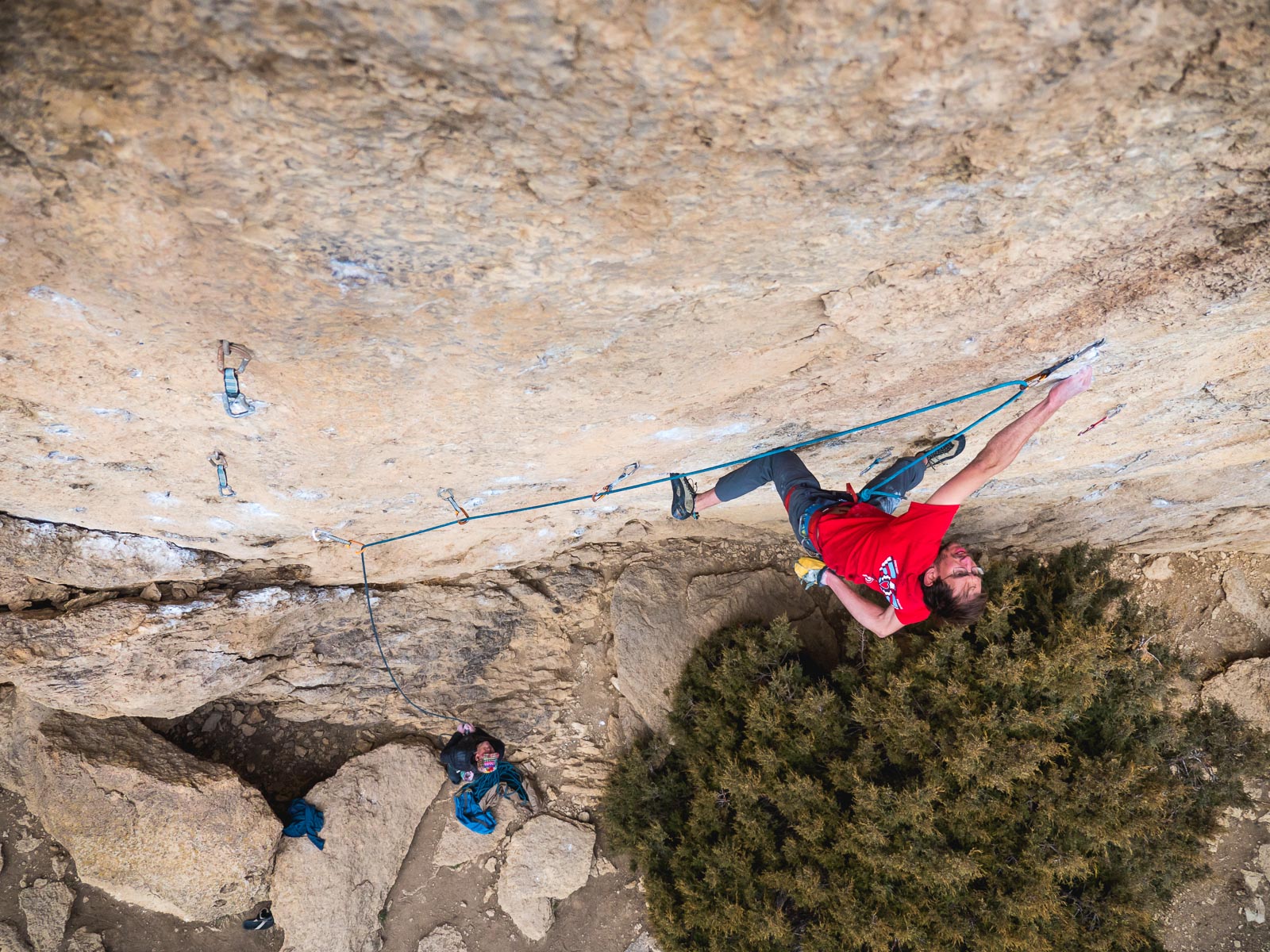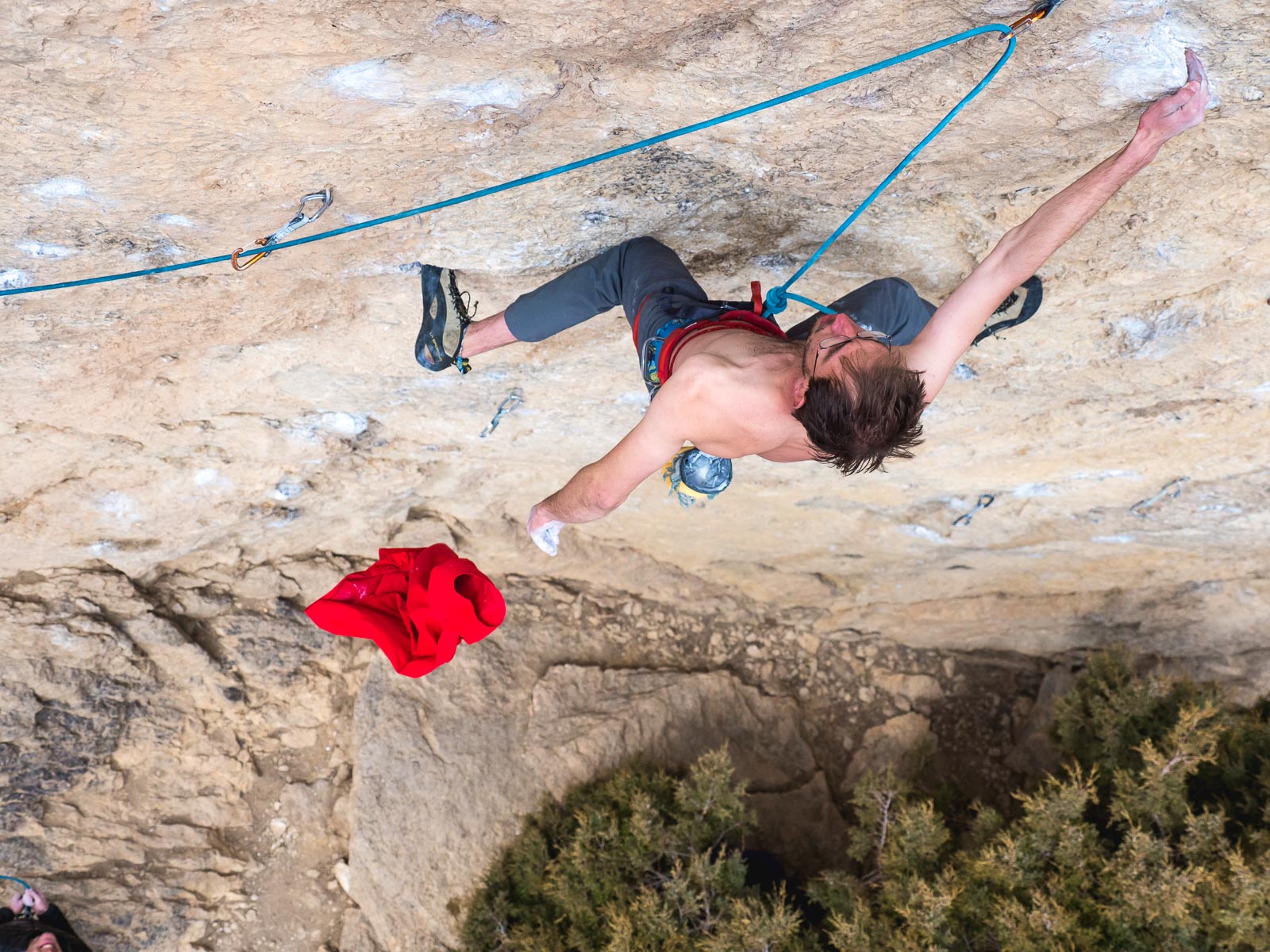 Julian sent a few days later. I'm sure his try-hard snarl came out then too.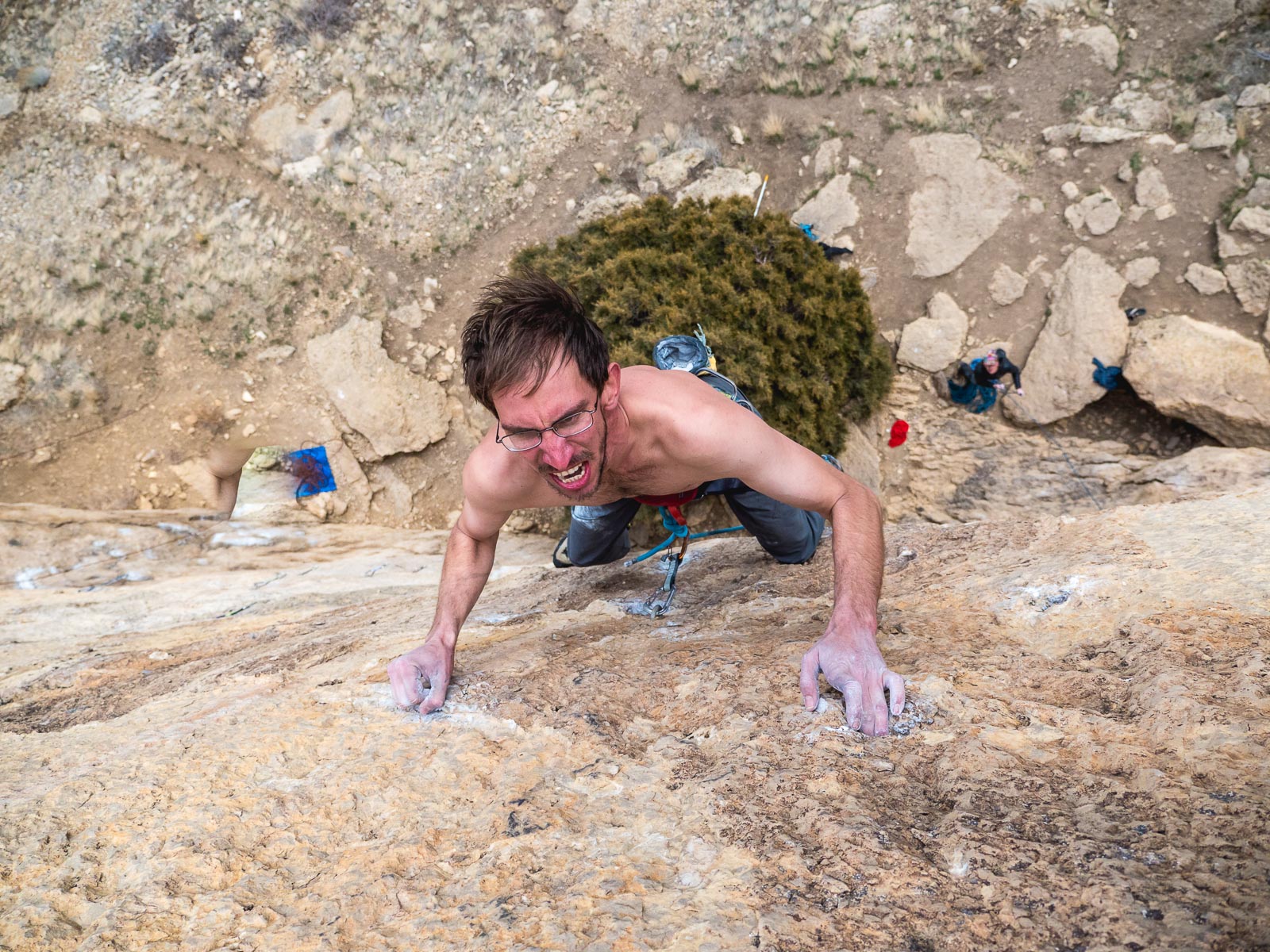 Townies
As always, the joy of a trip was not entirely derived from fruitless antigravity pursuits.
Camp was a happy place of various controlled substances, and on some evenings we paid premium for our alcohol at the LB or the Forge rather than the liquor store.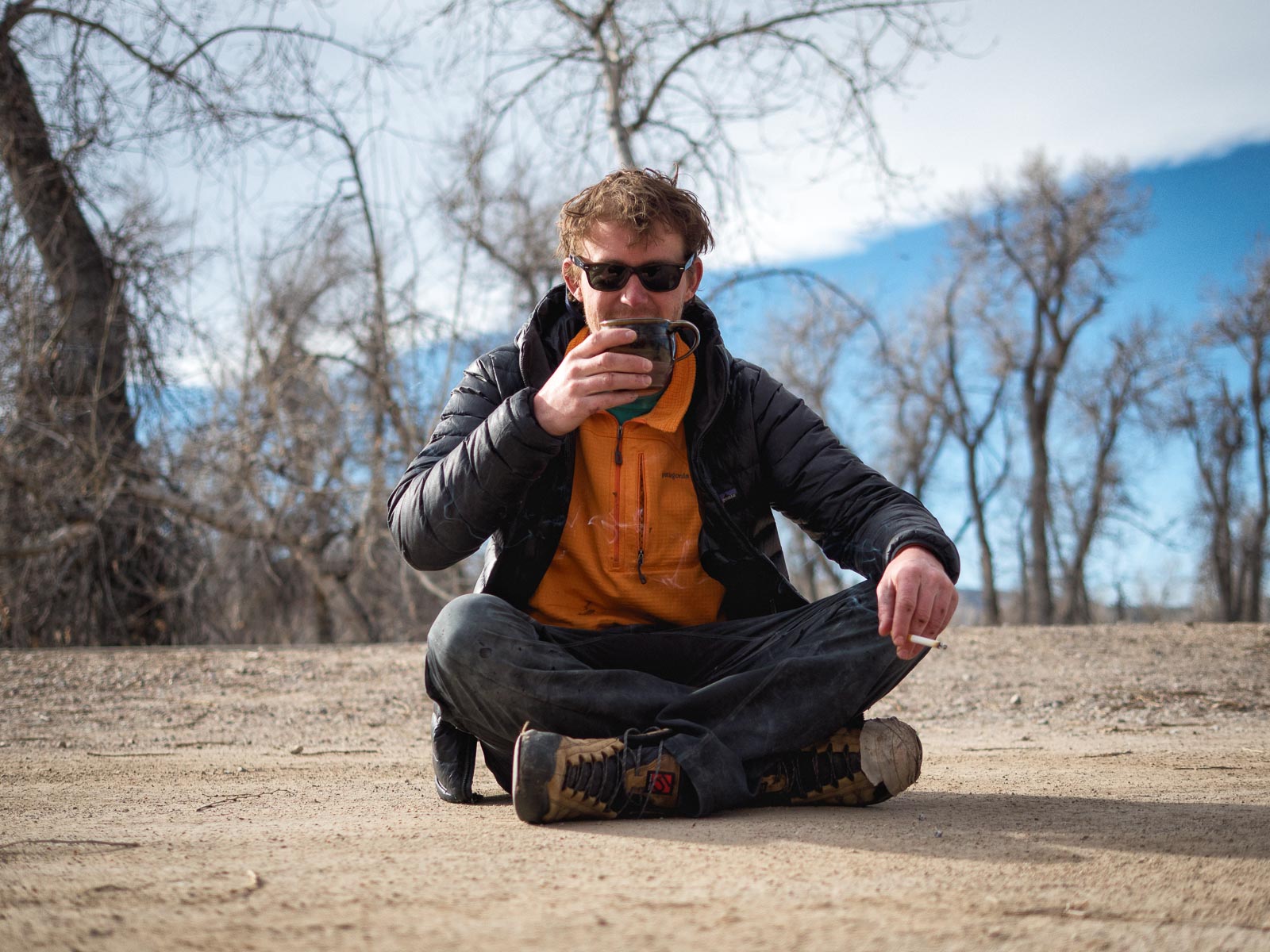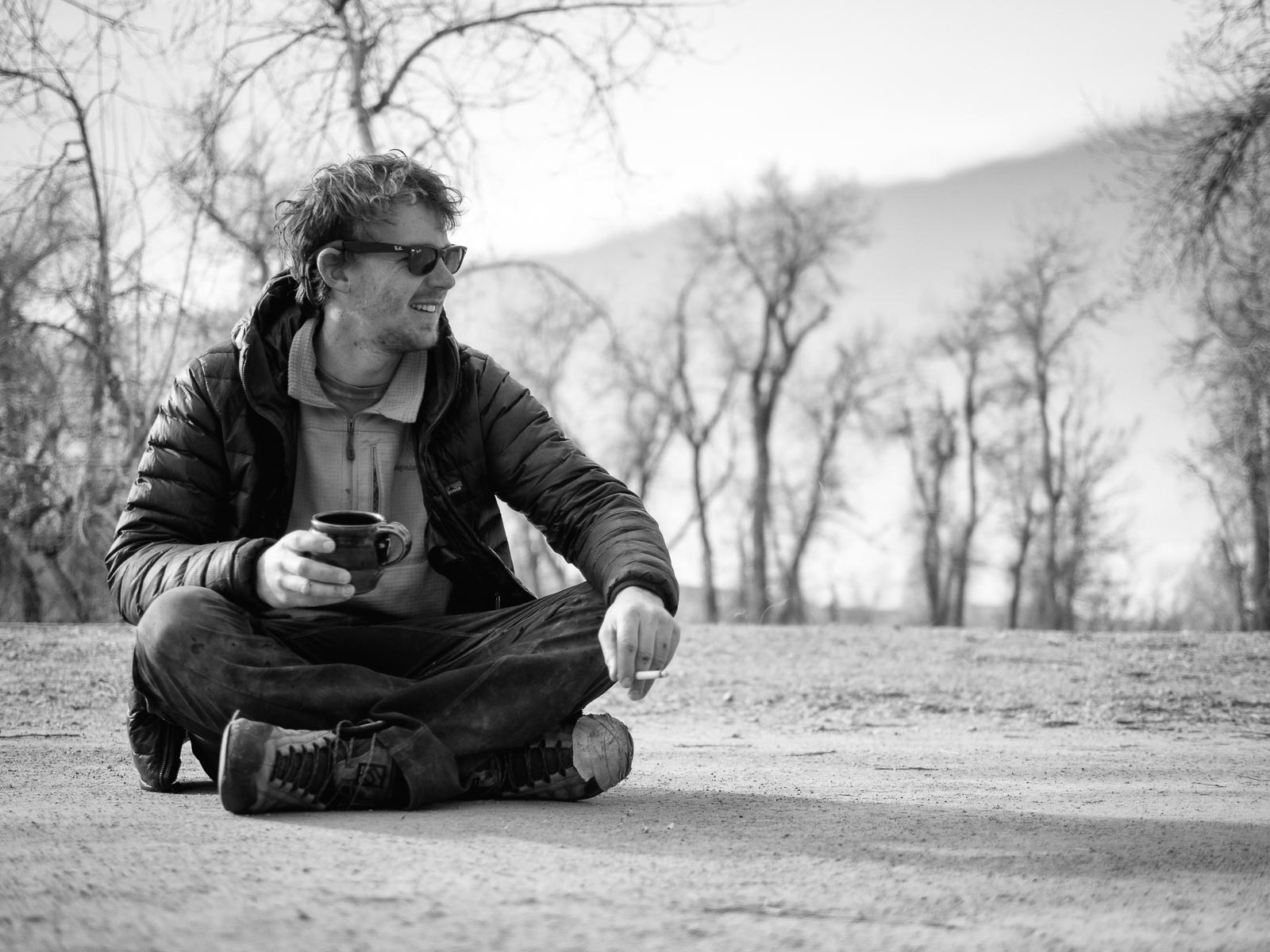 The night Ken and I went to the Forge, well, it wasn't long until two of the six patrons were standing on the bartop. The true local experience, I'd say.
When things got too weird there, we kept the evening lively back in the van, where I snapped the truest photo of Ken Hilton a phone will ever manage.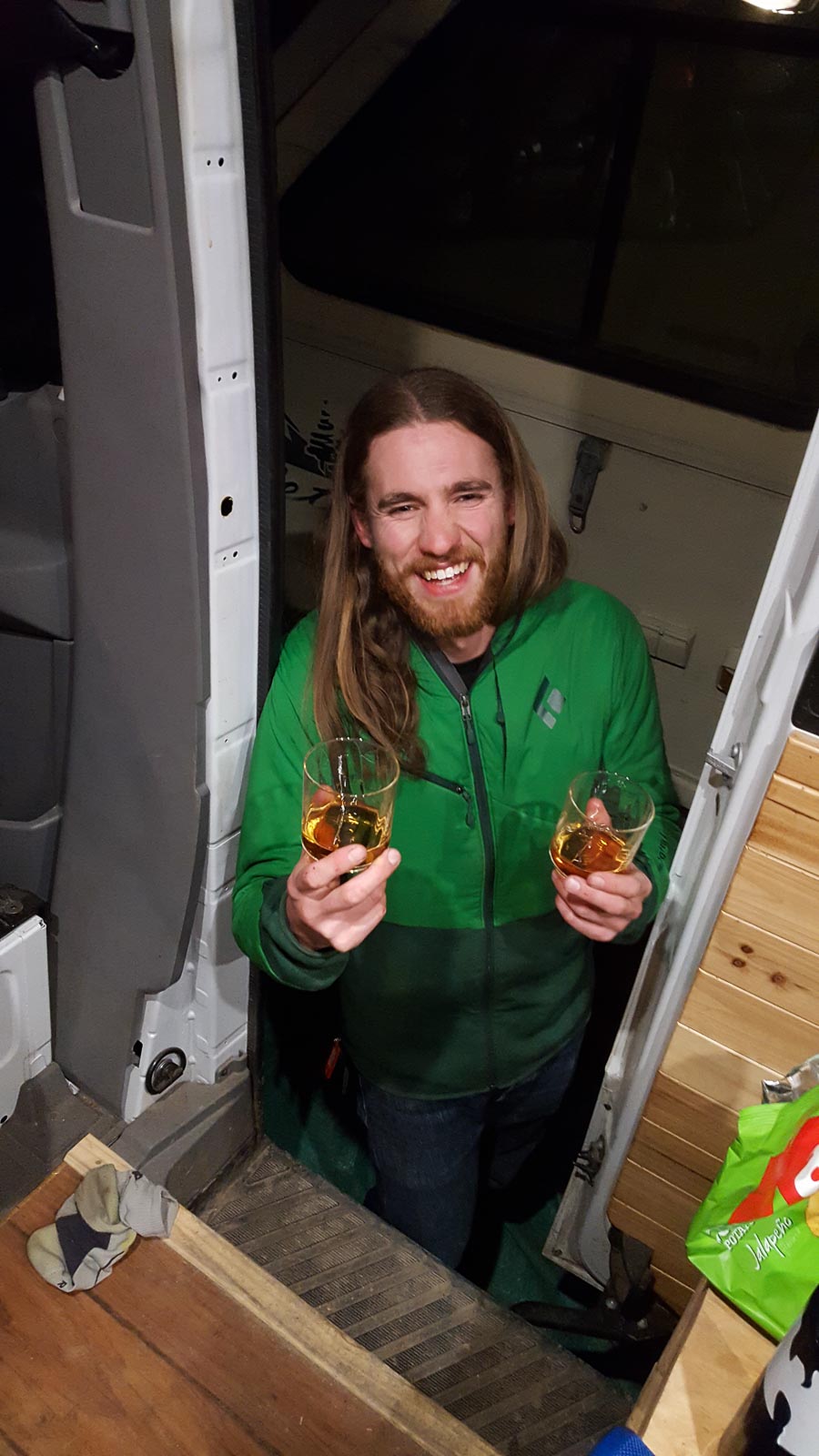 We awoke with no problems that couldn't be fixed by egg and skillet.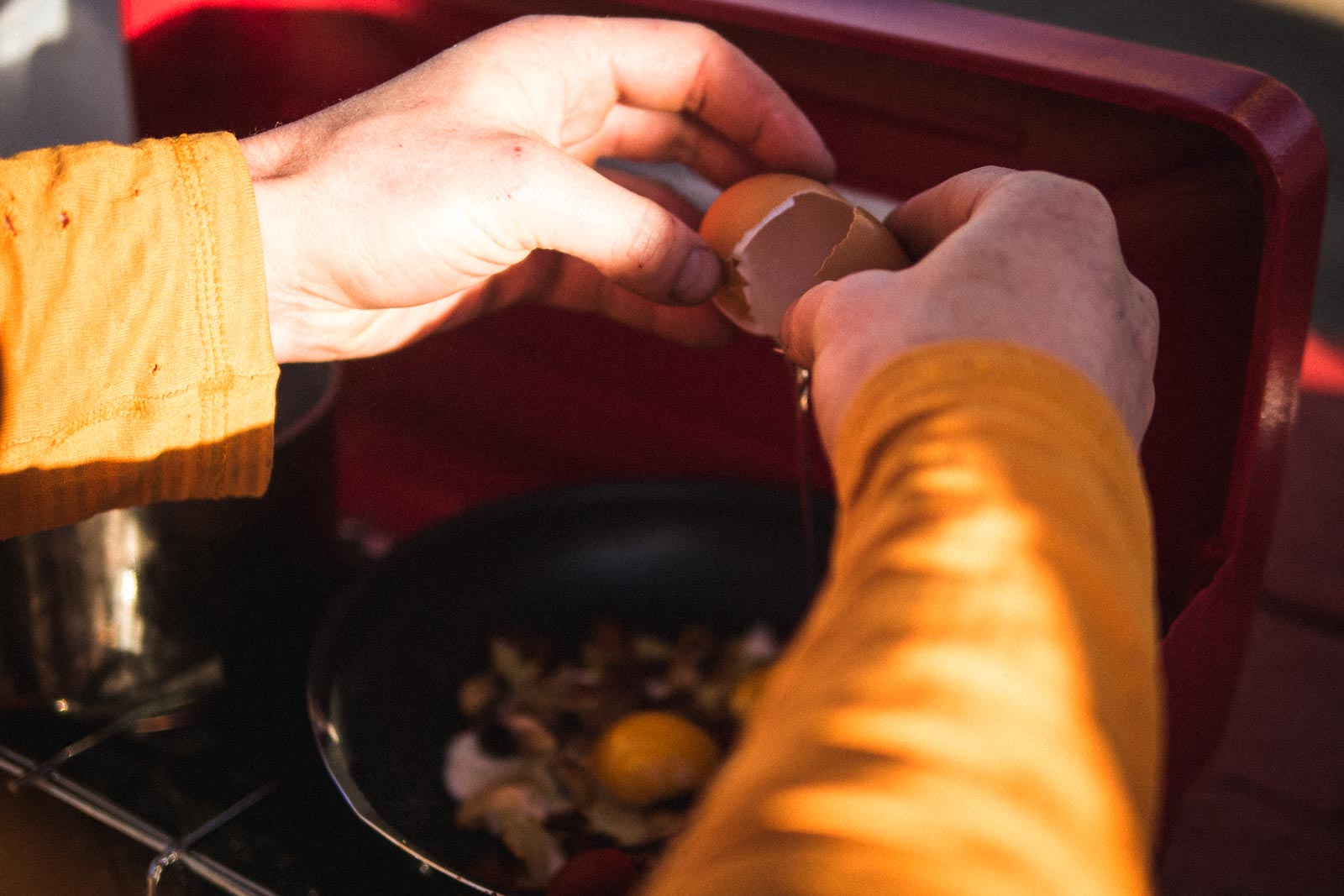 Before the gypses arrived Ken and I passed a late evening in the home of Ben and Lindsey, enjoying their company (and home-made cheese). I went back for a hike around their country home before leaving town a week later.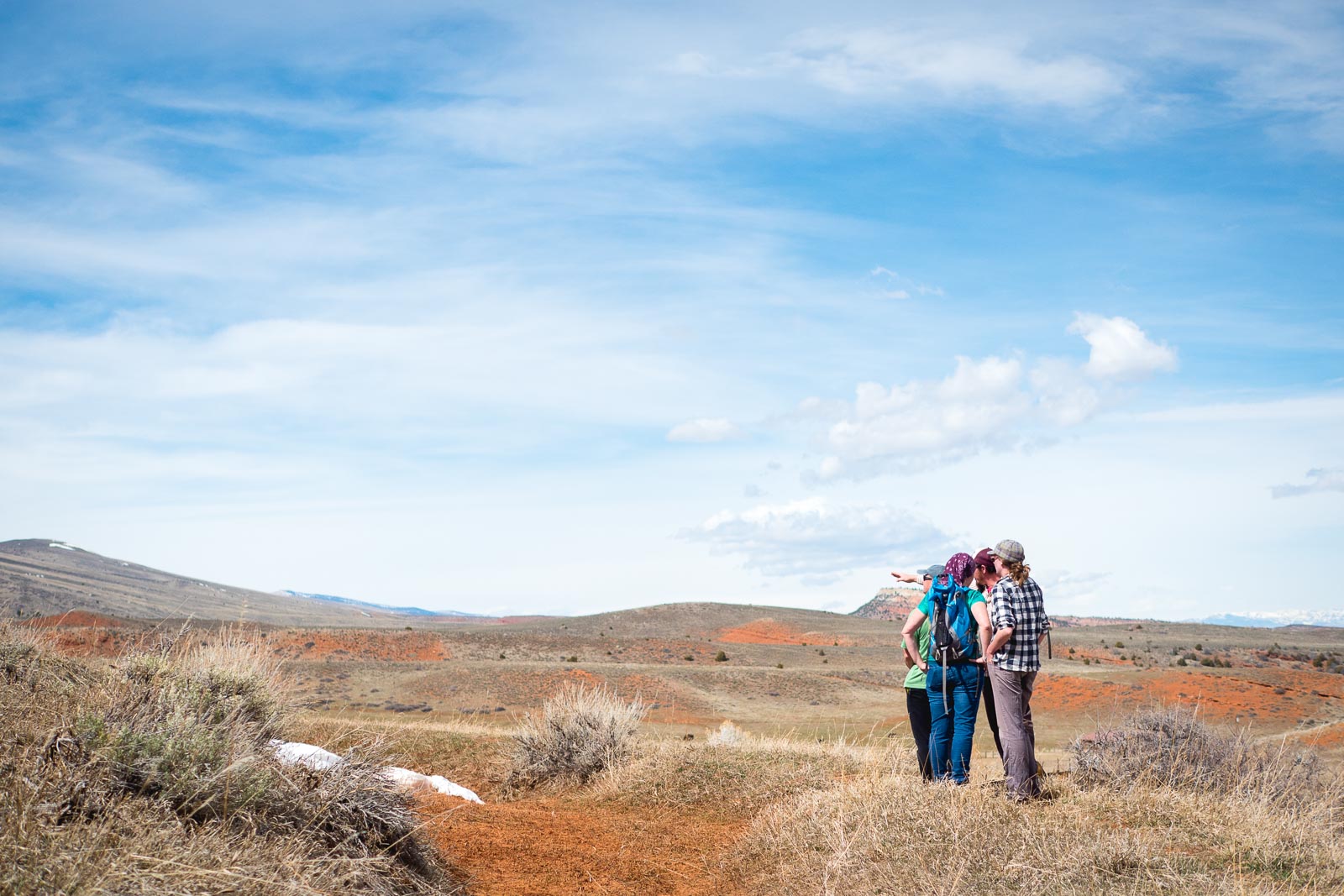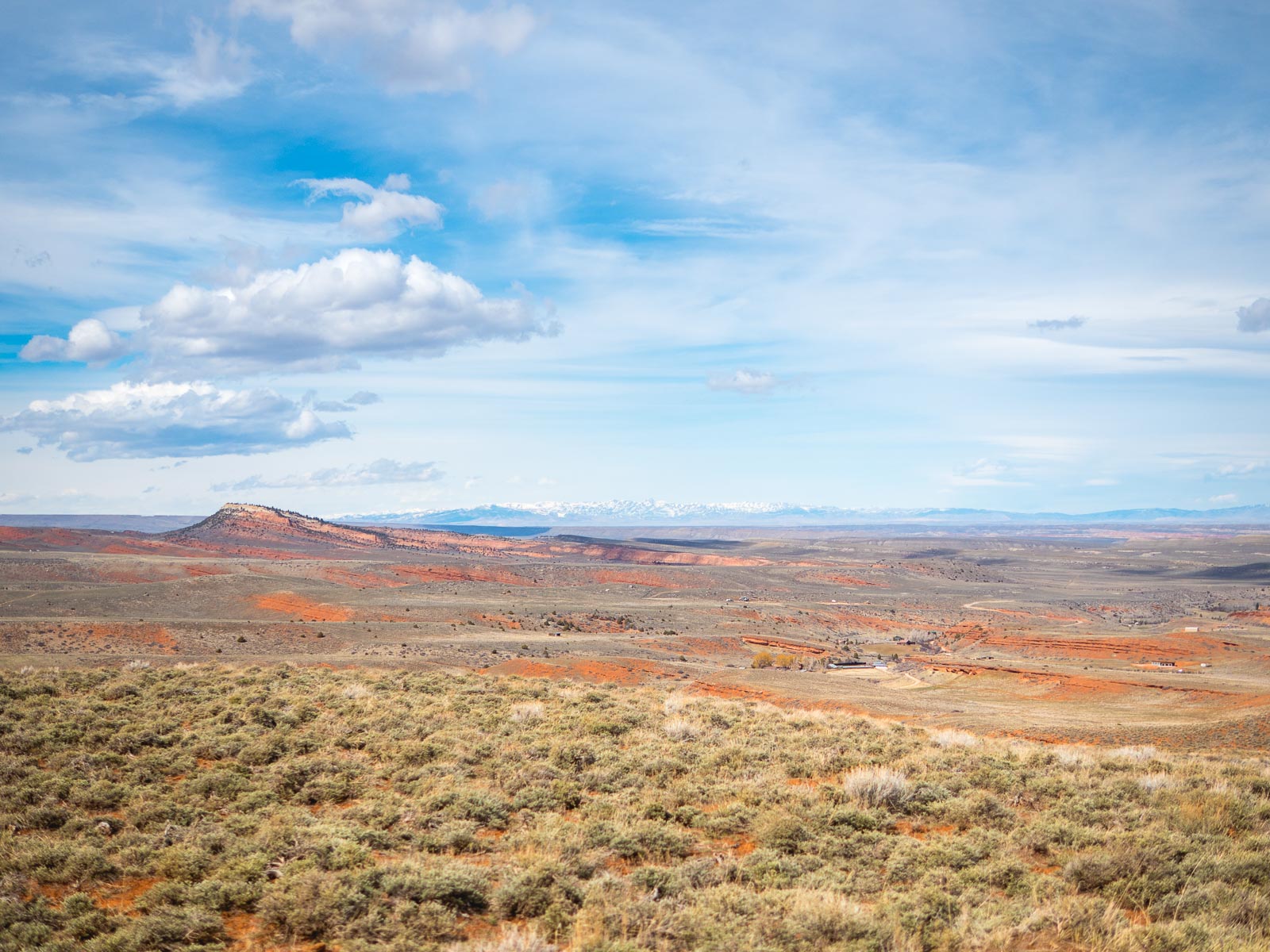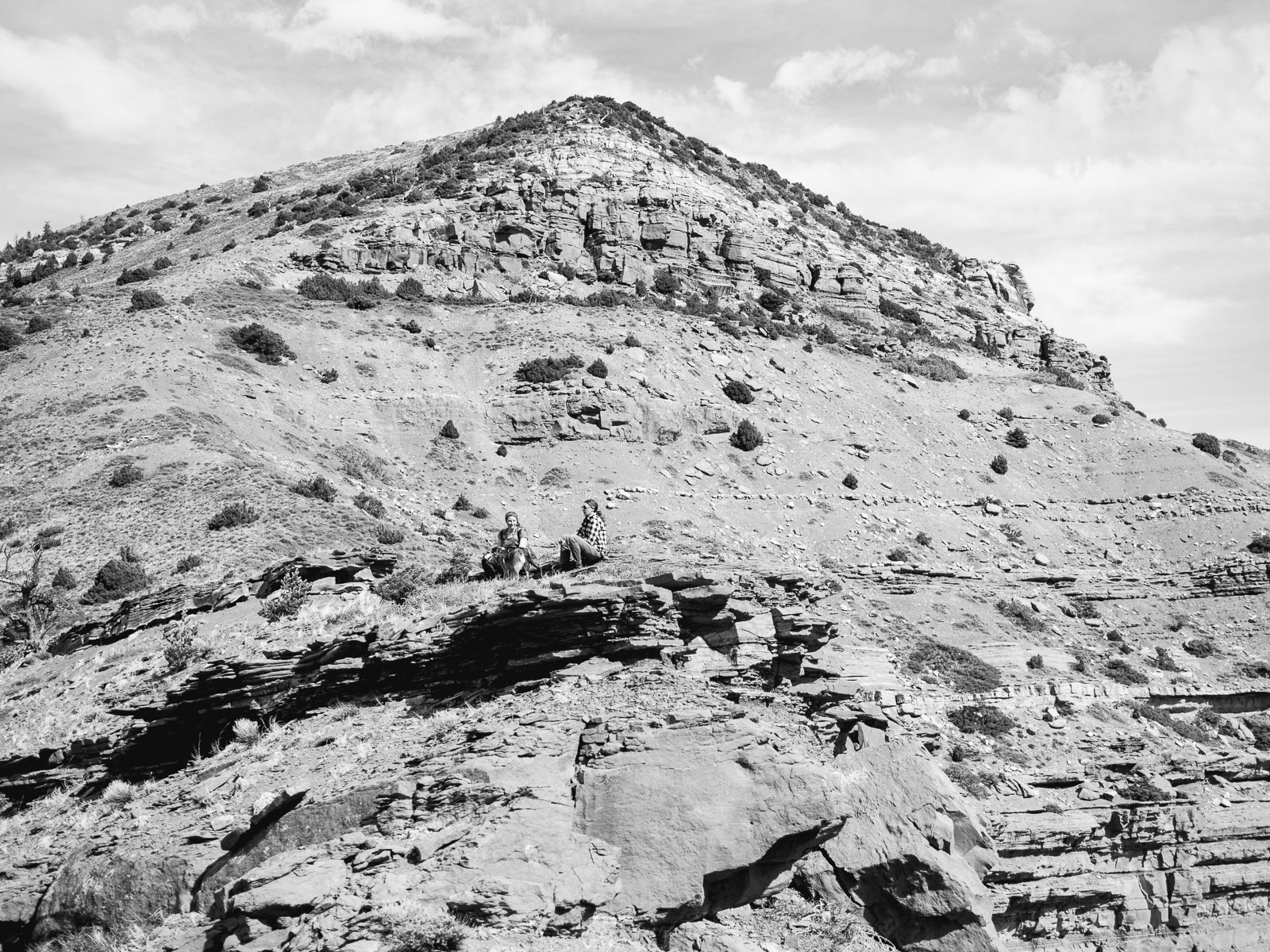 Wyoming, man.
Also, baby goats.
Killer Cave And Harvest Moon
Julian, having sent a 13+ roof crack and 12+ sport climb in the same week, moved on to another Sinks classic: Killer. While he was getting set to jump on that the light - and a climber - on the right side of the cave called out to my camera.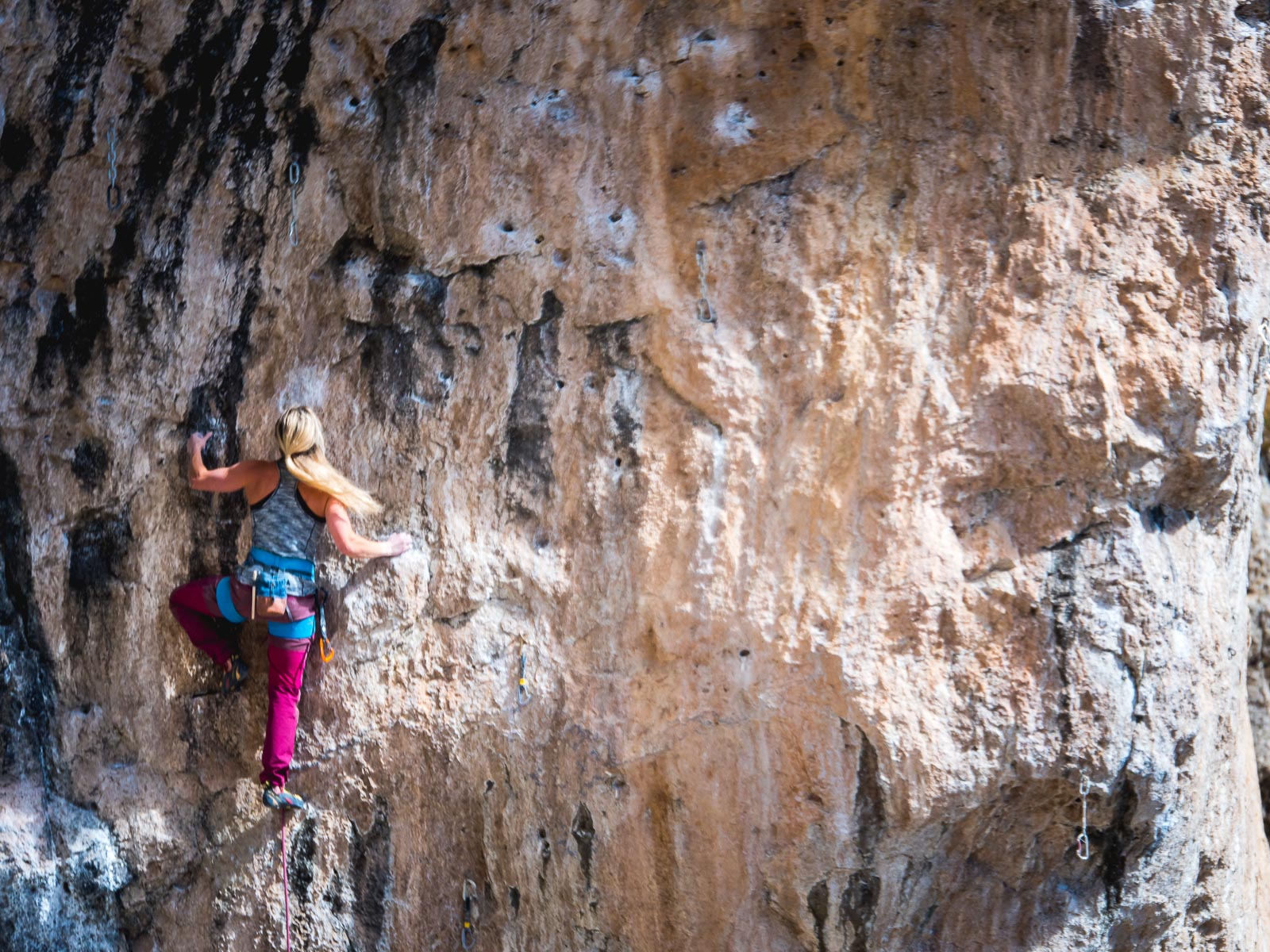 Mallory Joy on ... something
Earlier, in a poor imitation of Julian's post-crux disrobing, Sam attempted a mid-crux disrobing on After The Goldrush (11c). He was stuck three-quarters naked for a bit there.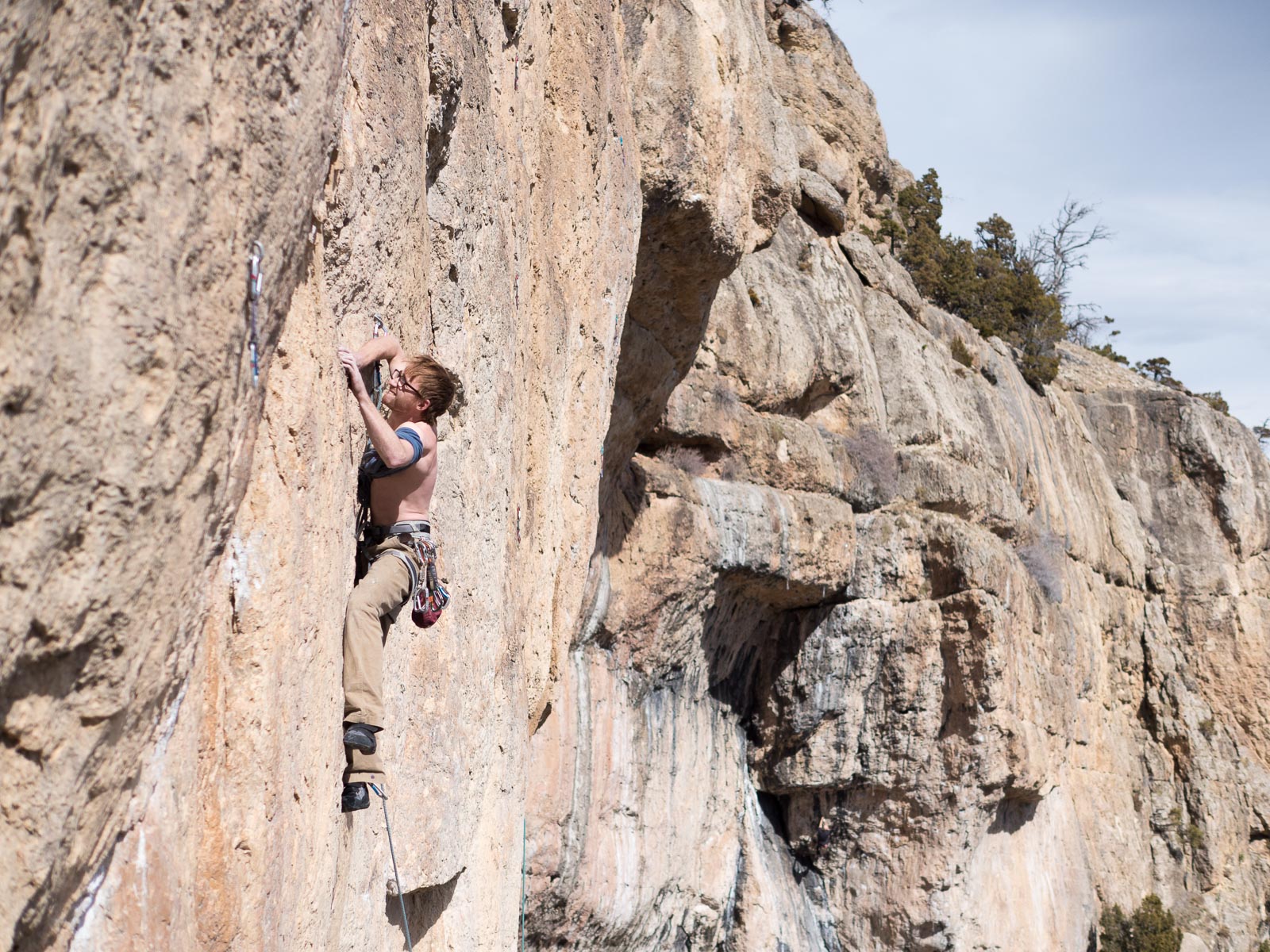 Sam on After The Goldrush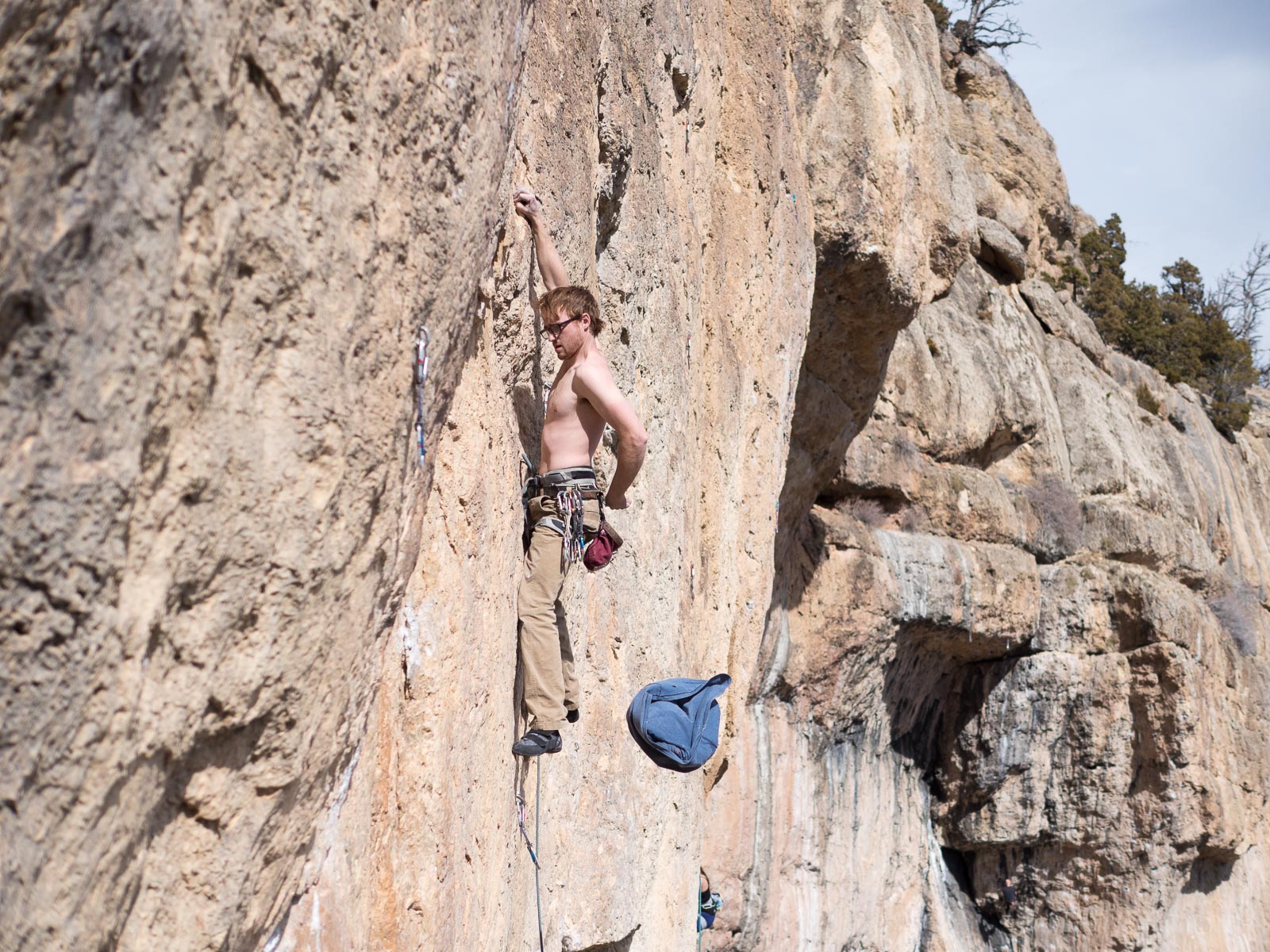 There ya go buddy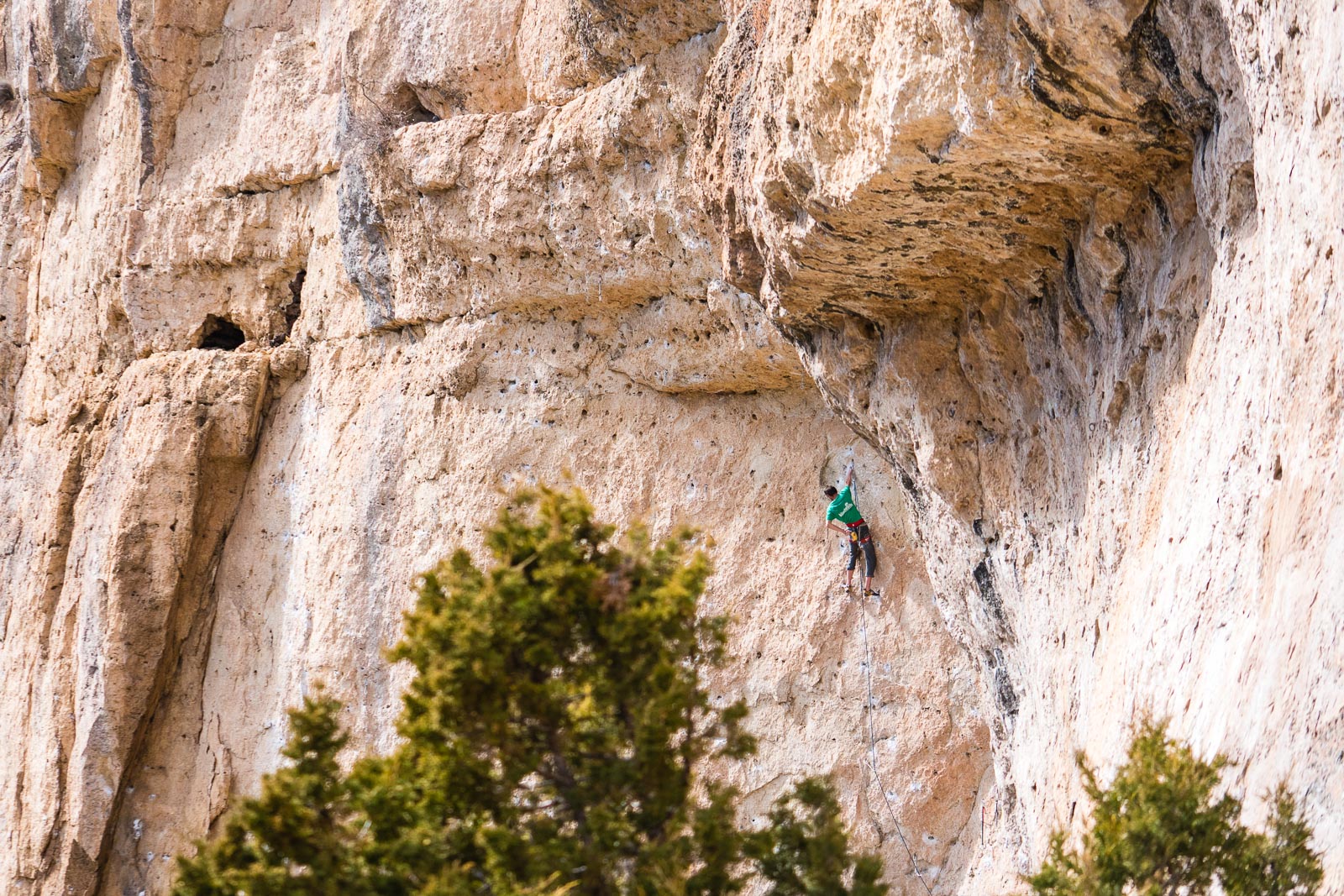 Julian on Killer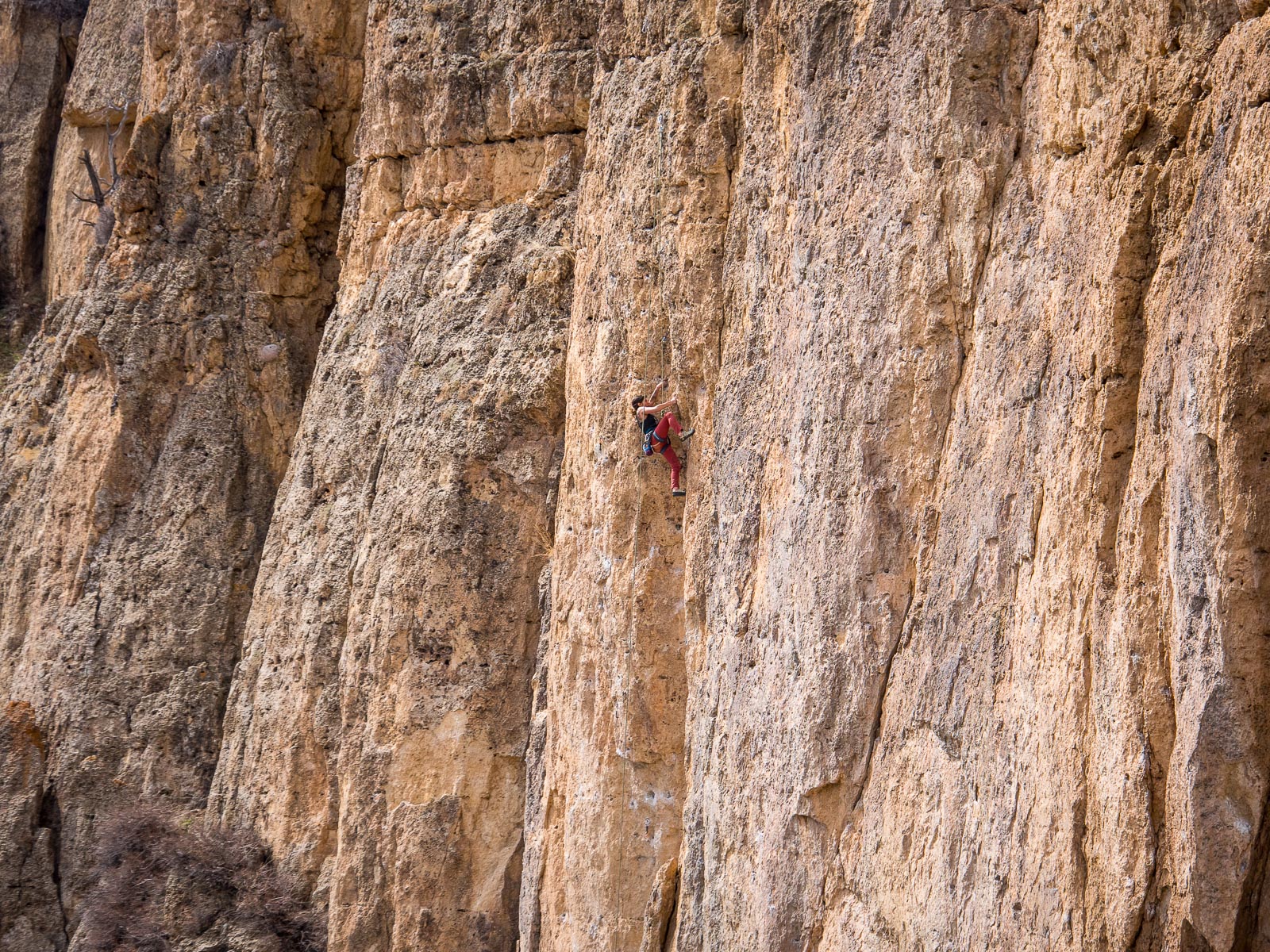 Anita on Firecracker Kid
Spitler
I spent the Killer Cave day on rest, hands doing no work harder than lifting camera viewfinder to eyeball, until my old math advisor walked up the trail with his family.
I got caught up in conversation and found myself with my harness on. The rest of the day I went up and down the new easy routes put up in the last year around Put Down Your Ducky, which was previously the canyon's only good easy climb. Now I can definitively say there's at least four more!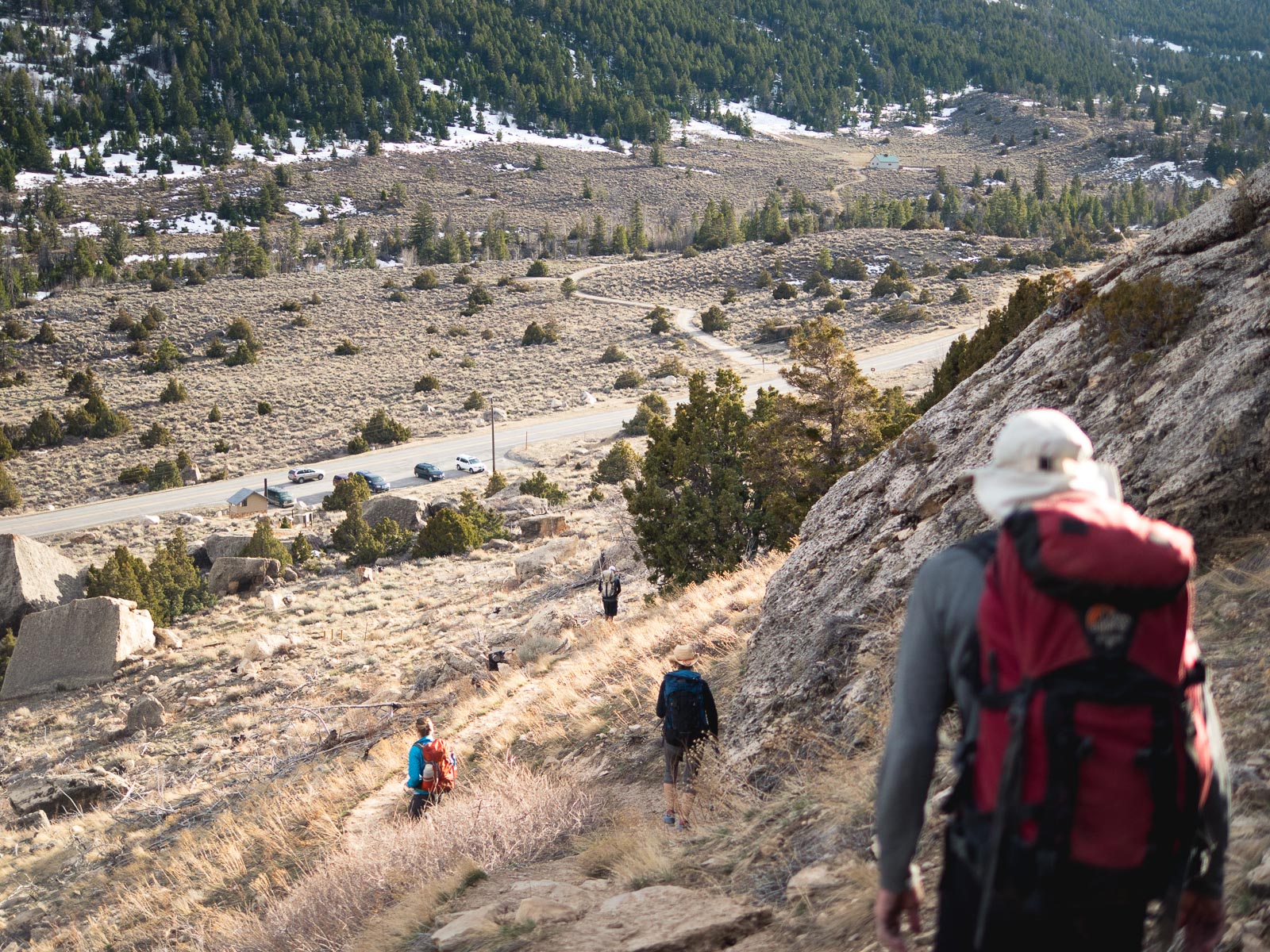 The Spitlers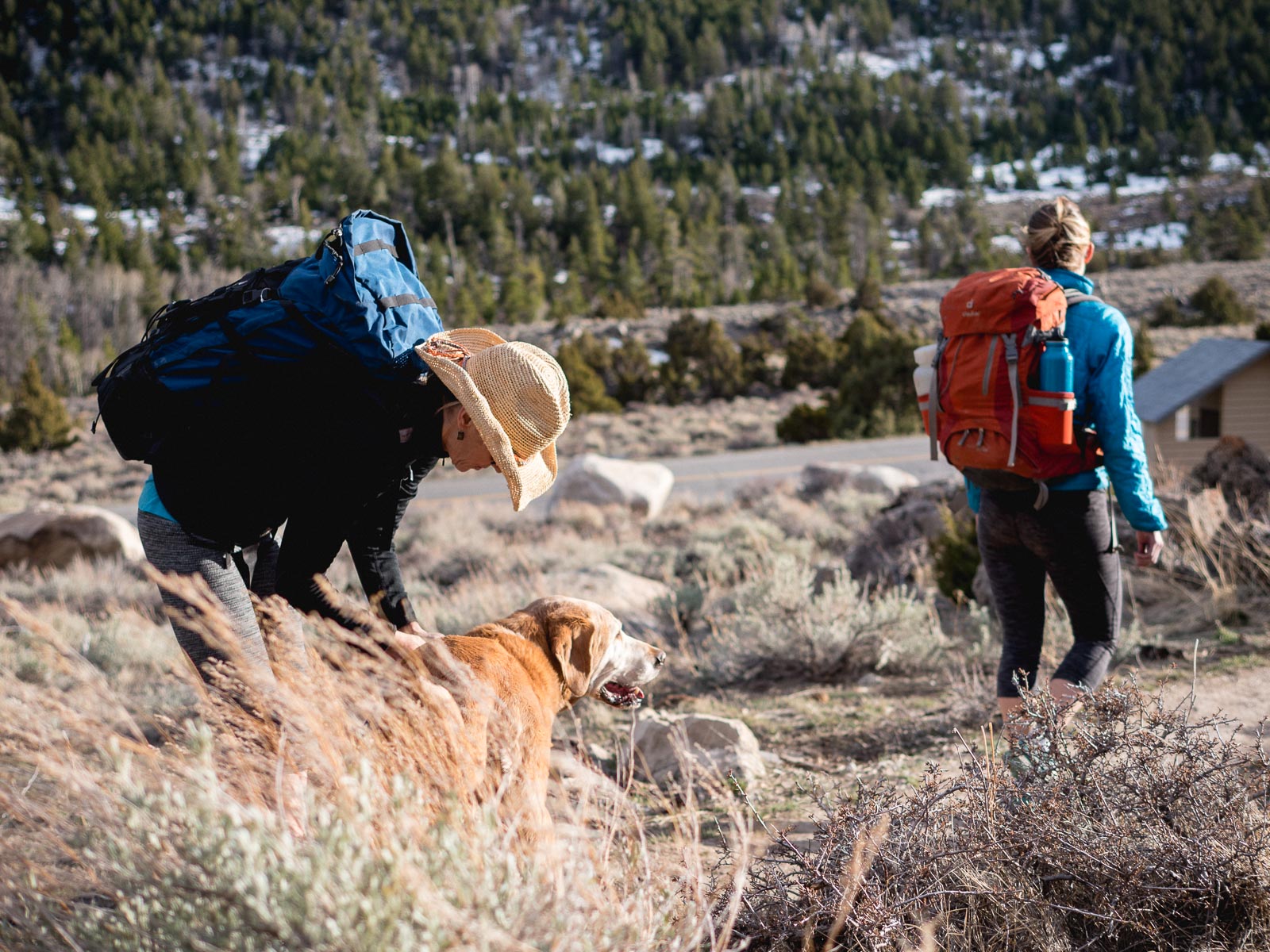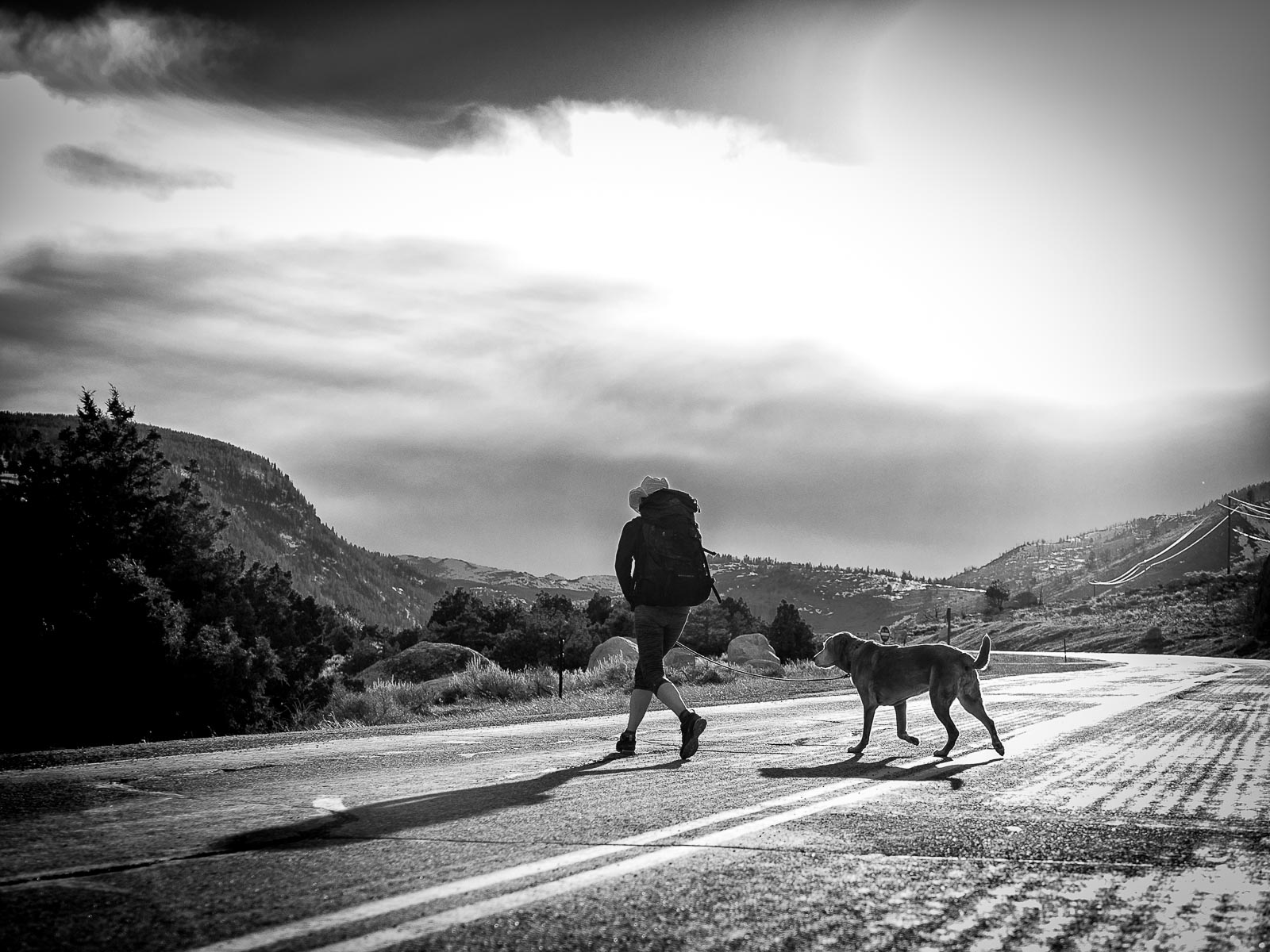 Mary and Esmerelda
Some Routes
10c Biltong Rides Tornado (Repeat)
11c Right About Now (1 hang)
11b Spike In Vein (Flail)
12a Road to Dushanbe (RP)
10a Action Candy (Childhood favorite)
11a Second Hand Nova (Stealth classic)
11d Burly (RP - second go or third?)
11c Boys From Brazil (Repeat - the first real project)
11a After Work Climb (Repeat)
11d Sunspots (OS - super proud)
12c Addiction (Projecting)
9 It's A Beautiful Life (Childhood happiness)
10d Elmo's Fish (The first project)
11s Many of scott robertson's new routes (Repeats, RP on that pockety one)
10a robertson's arete (in approach shoes, and with much fear)
8 Gunky (just so good)
A Parting Shot
In honor of my first Sinks 5.12...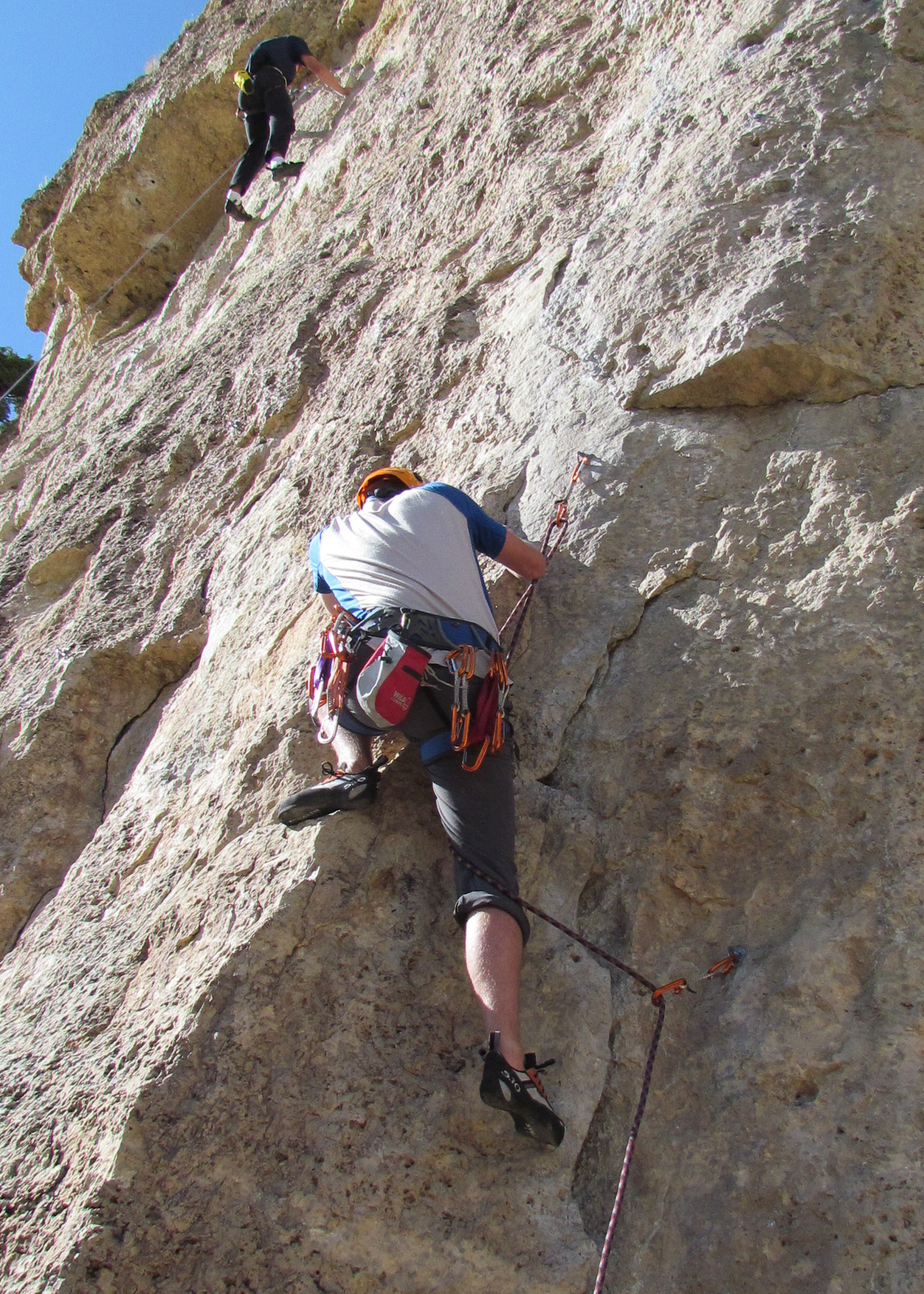 ... my first 5.10 lead, Sinks Canyon, five (?) years ago. So, so many things wrong. Like, seriously, dangerously wrong.
At least I was wearing a helmet.
Also, maybe I should get a new harness...