Flying Solo (With Friends)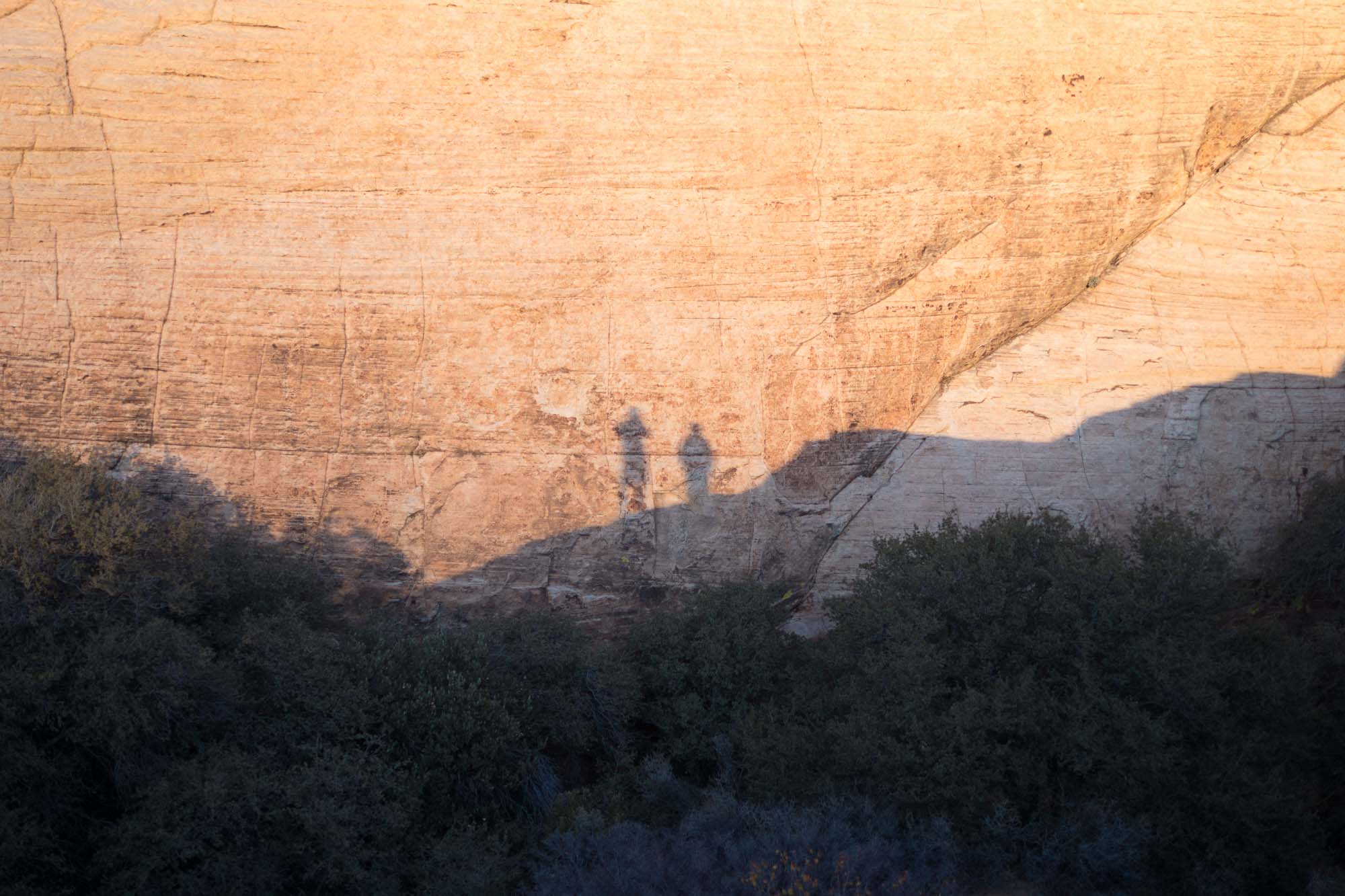 ---
This was the first part of Desert Season I was flying solo on, but it didn't really feel that way, as everywhere I was going I had friends to find. Megan, Matt and Allie in Flagstaff, and Gary, Erika, and Darren in Vegas.
Is good to know people, no?
Flag
I woke from a cold night's sleep outside of Flagstaff, Arizona in what's known as the "Hobo Jungle".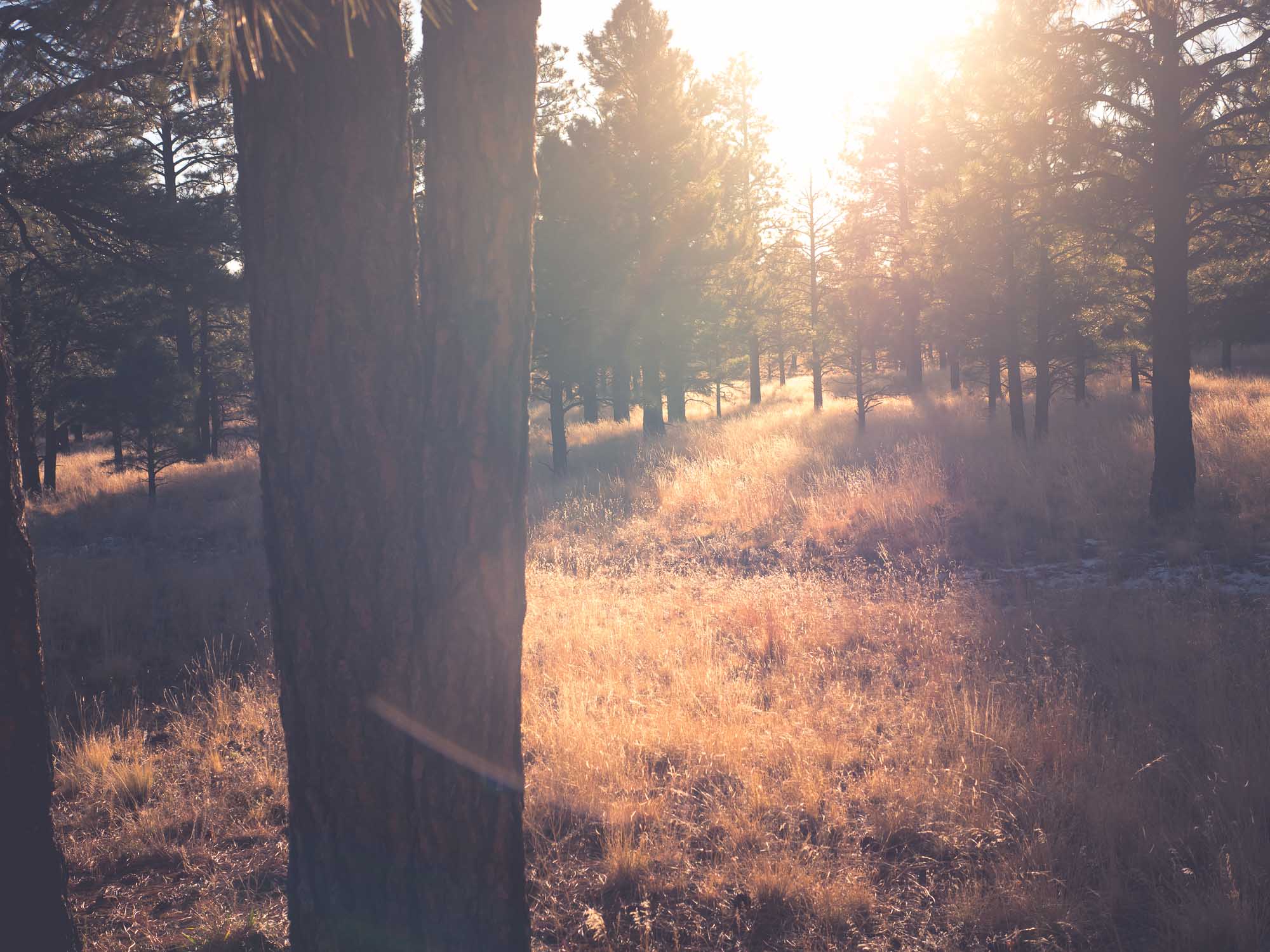 I visited each of my three friends in town - Allie, Steele, and Megan - and passed a much warmer night on Megan's couch. Looking at the forecast of continued cold and drooling over the nice temps in Vegas, I decided to bail to sunny Red Rocks and come back to Flag when the weather was on my side.
Birdland
I corresponded with Erika, who I'd just met a few months earlier in Ten Sleep, by email and had a climb lined up before I even got into town.
Early in the morning we were the first pair on Birdland, a 5.7 multipitch that is apparently an eminent classic. This is a fact I discovered as we came back down and rappelled through at least five parties.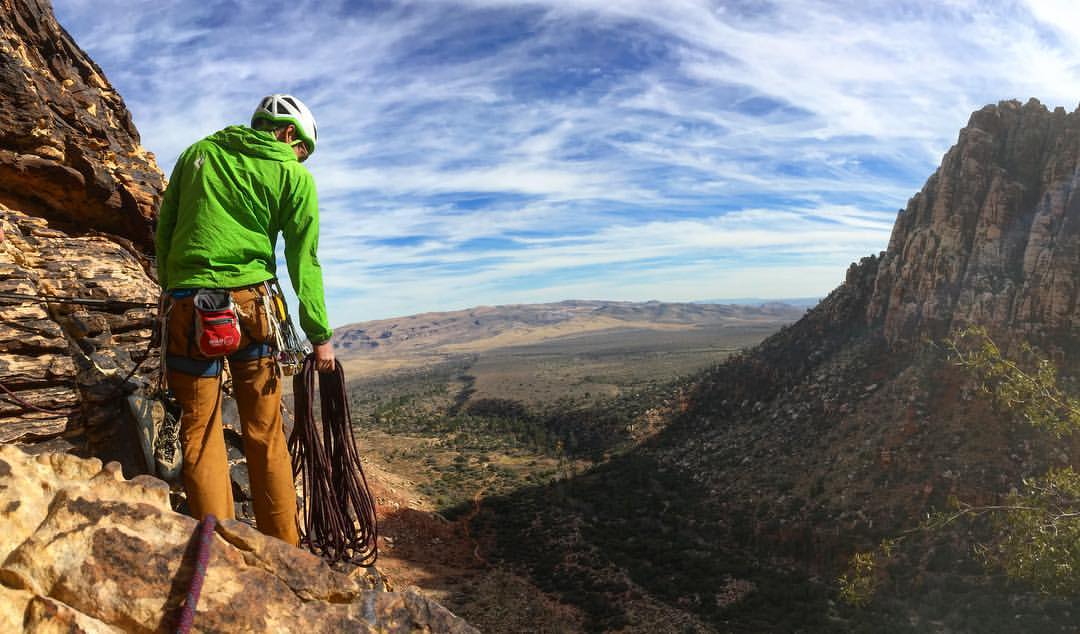 Back at the lot, I said bye to Erika as she called Vegas quits, then took a nap in Ahab, right there in the lot.
Vans are nice.
Gechan
After that, I was staying back at my old friend Gary's place. Well, in Gary's parking lot anyways. It was the first time in a few years it was just he and I hanging at his place and we took advantage of it.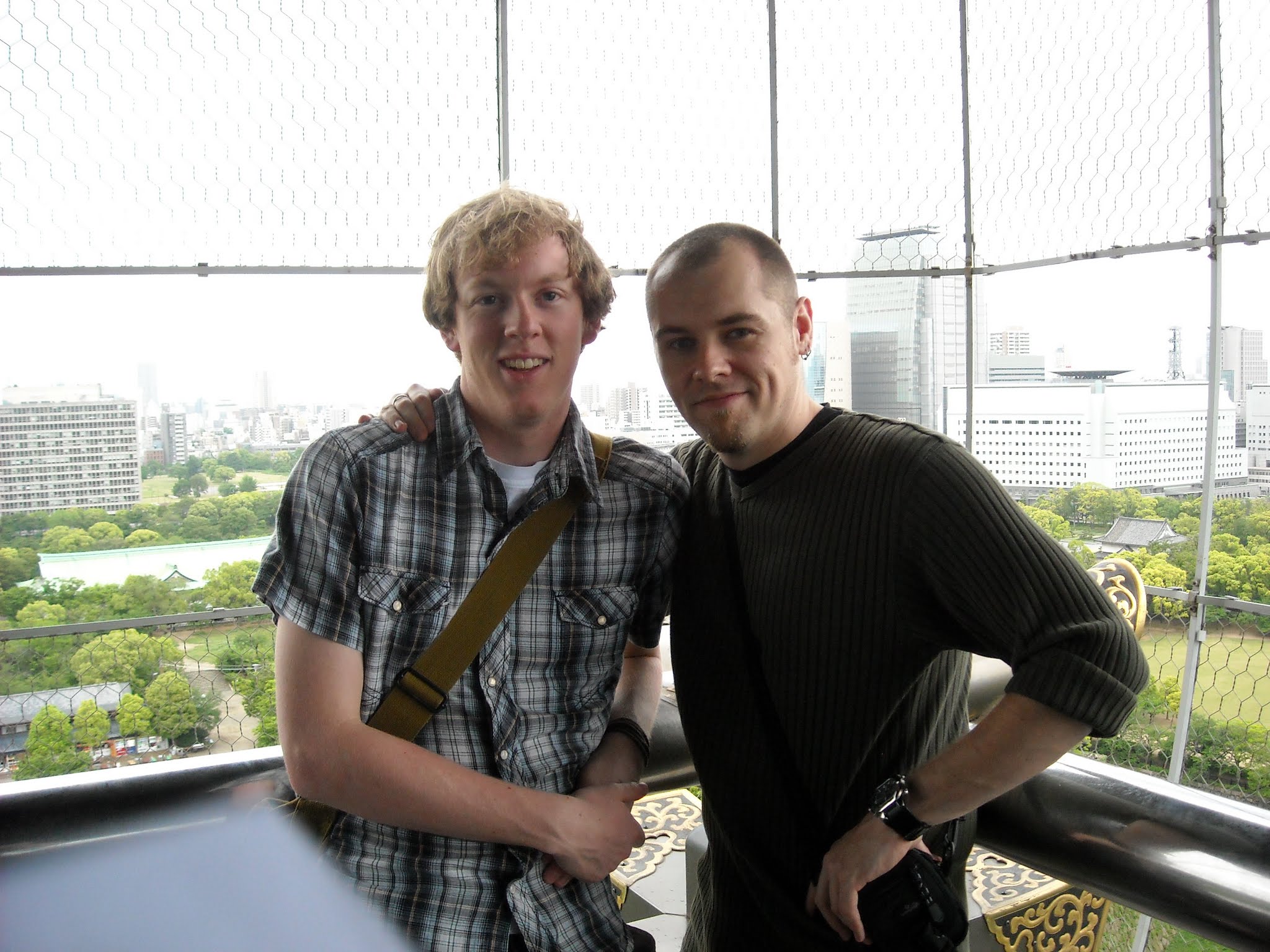 A photo from more than a "few" years ago.
Our date itinerary was quite packed. One night, we cooked a fancy Japanese meal together at his place.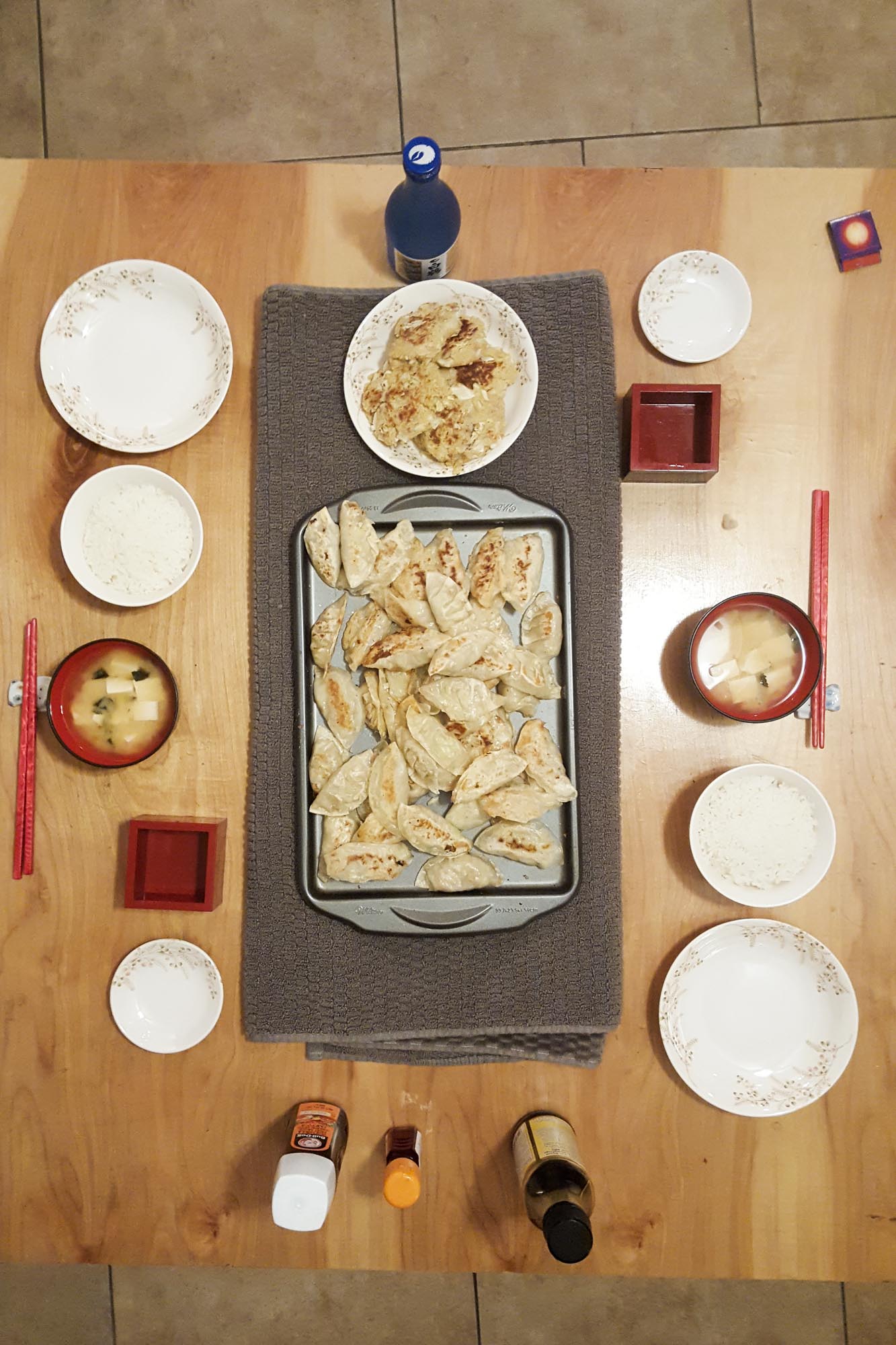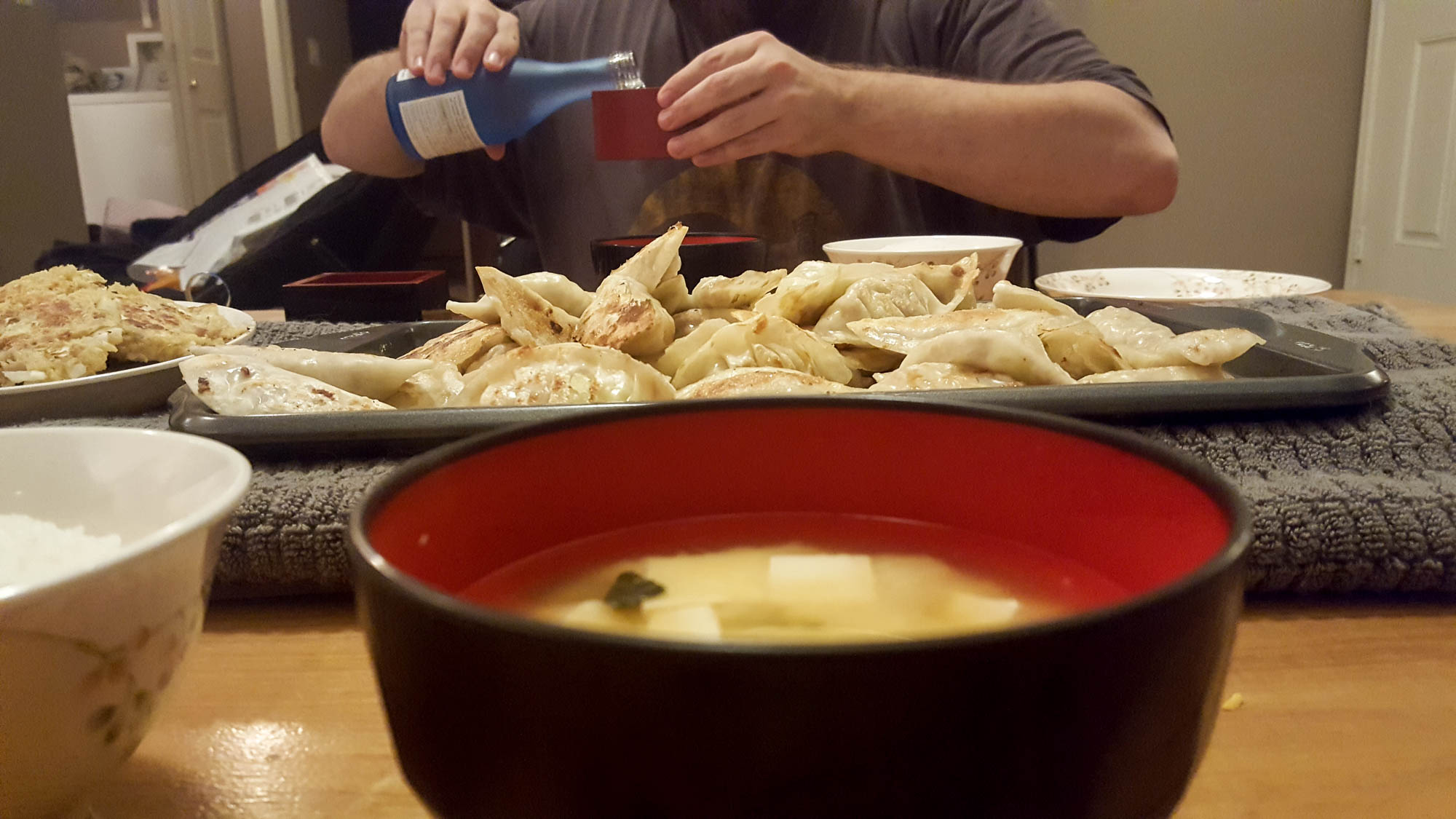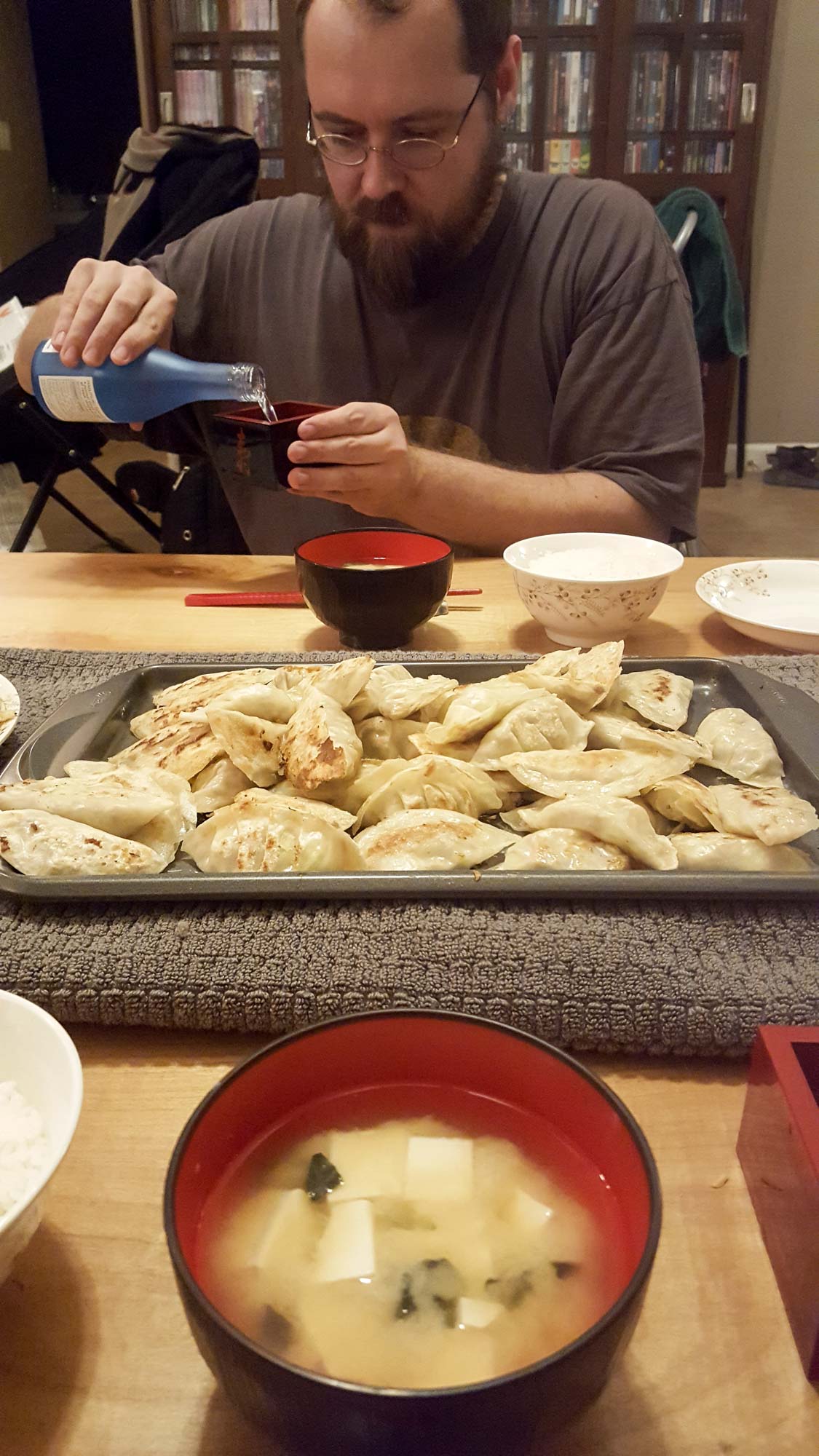 Another evening we went to Red Rocks and did a short hike around Sandstone Quarry as the sun set.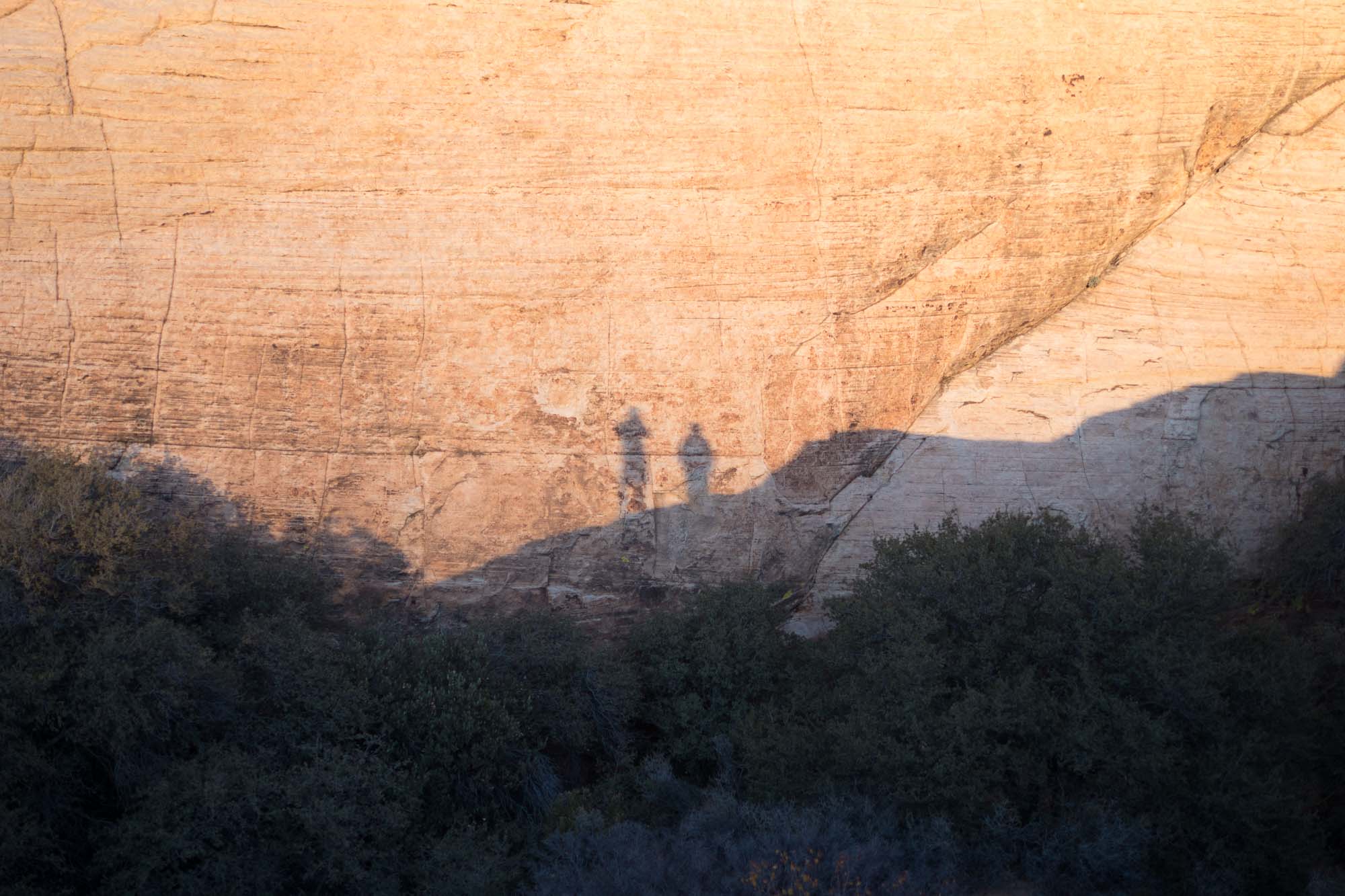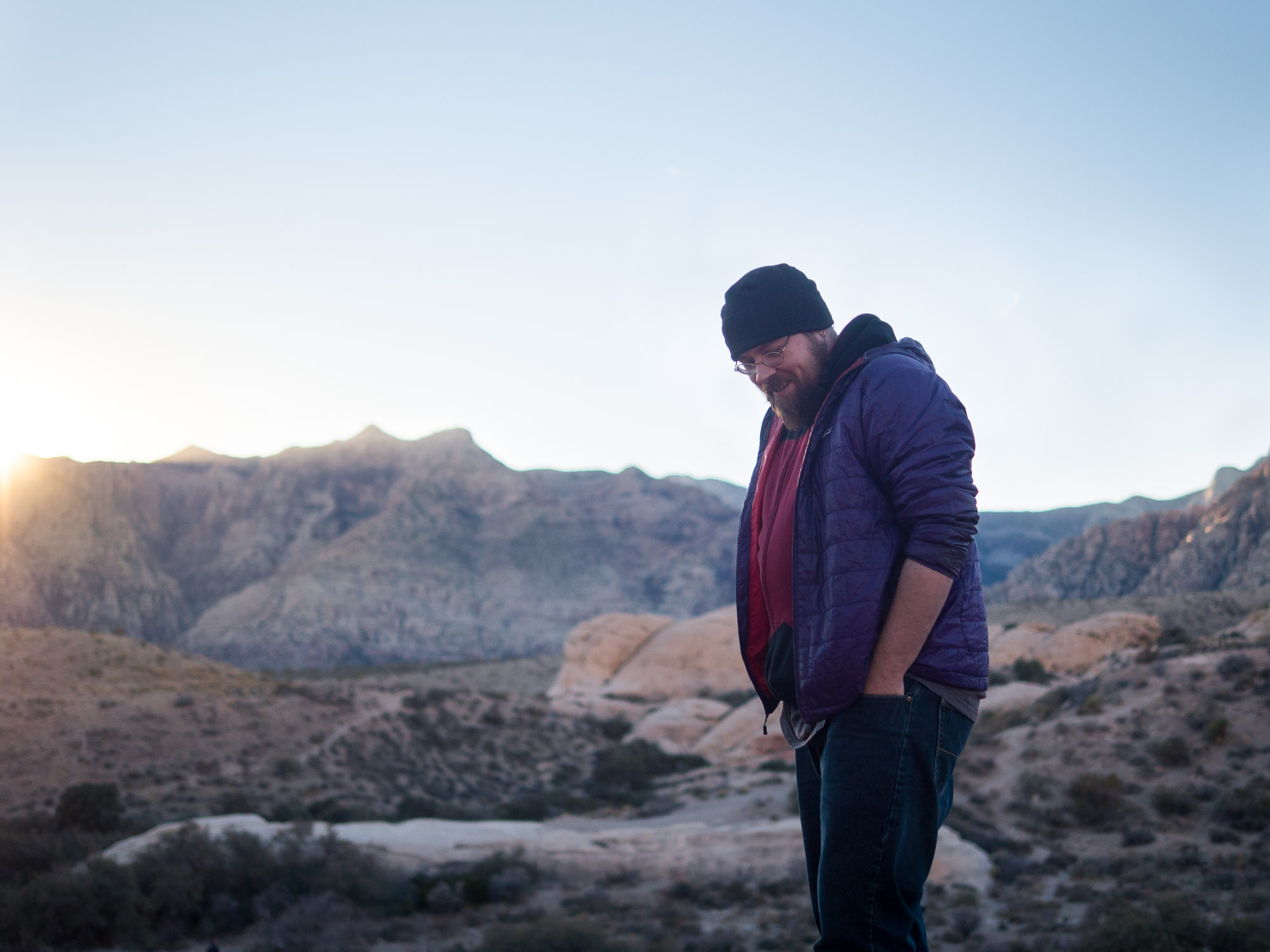 Somewhere along the way we took a selfie together. I made an Instagram story of it a subtitled it Ge-chan to. We had a good laugh when I pointed out that the text under our mugs could be parsed to either "Hanging with Gary" or "Definitely gay." Both seemed appropriate.
Sunny and Steep (I am weak)
I climbed two more days in Red Rock with Darren. One day was passed at Sunny and Steep, where I discovered that I have the arms of a small and weak man. In other words, my rematch with Bullets went very poorly.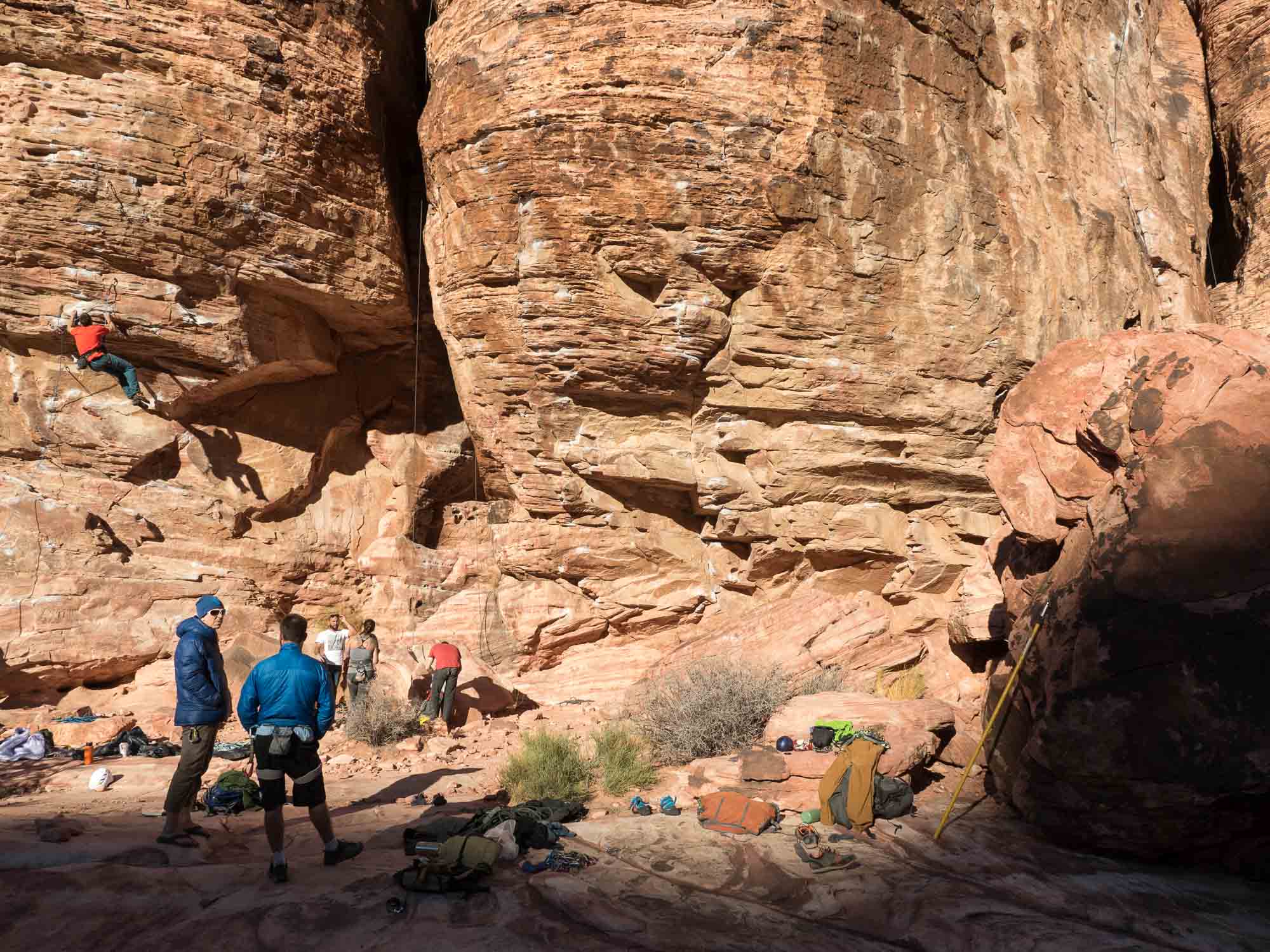 Seeing how sad I was from trying hard and yet still being terrible at life, Darren admonished me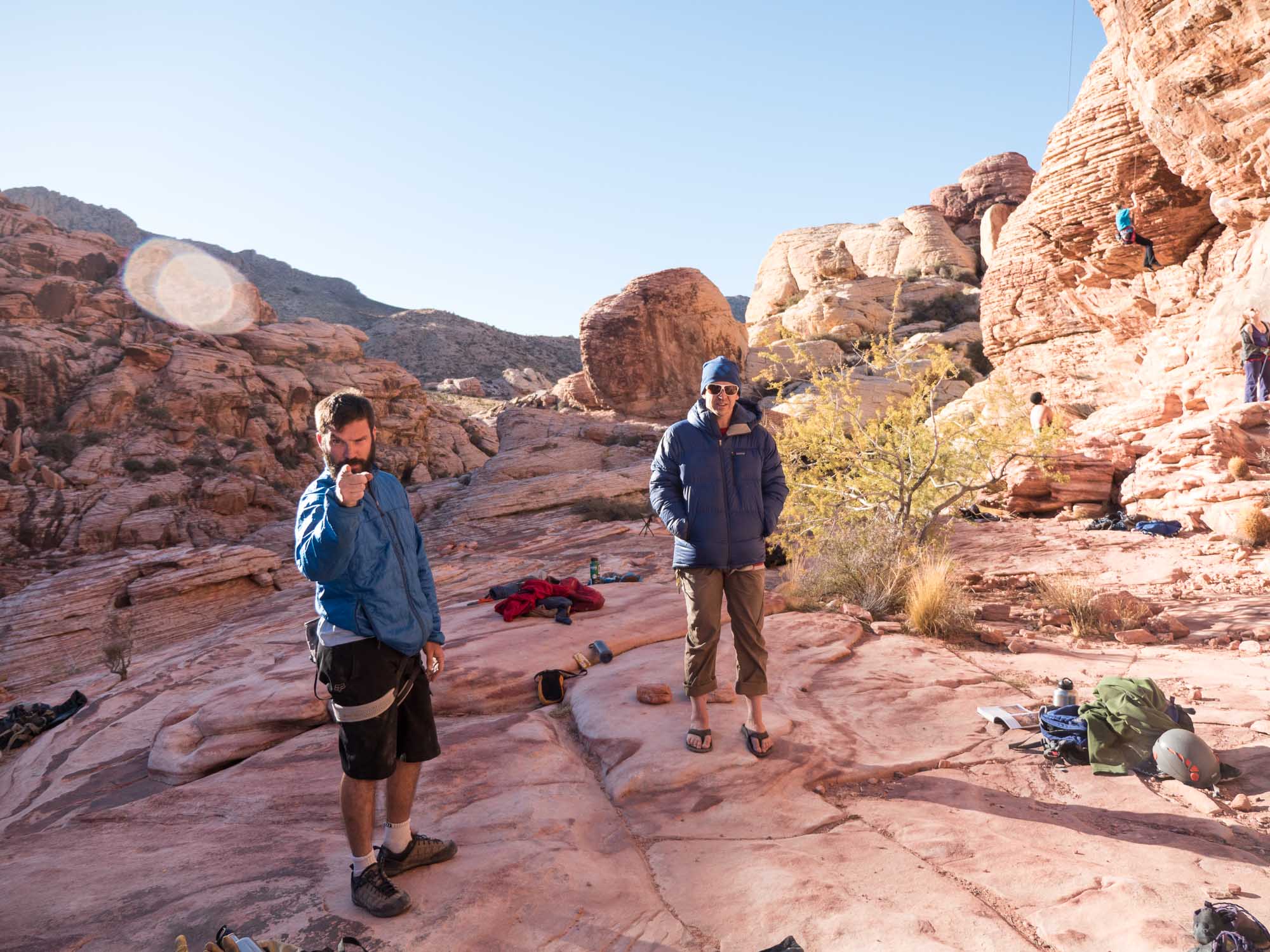 You will climb long easy trad, and you will like it.
Also, it will be simulclimbing.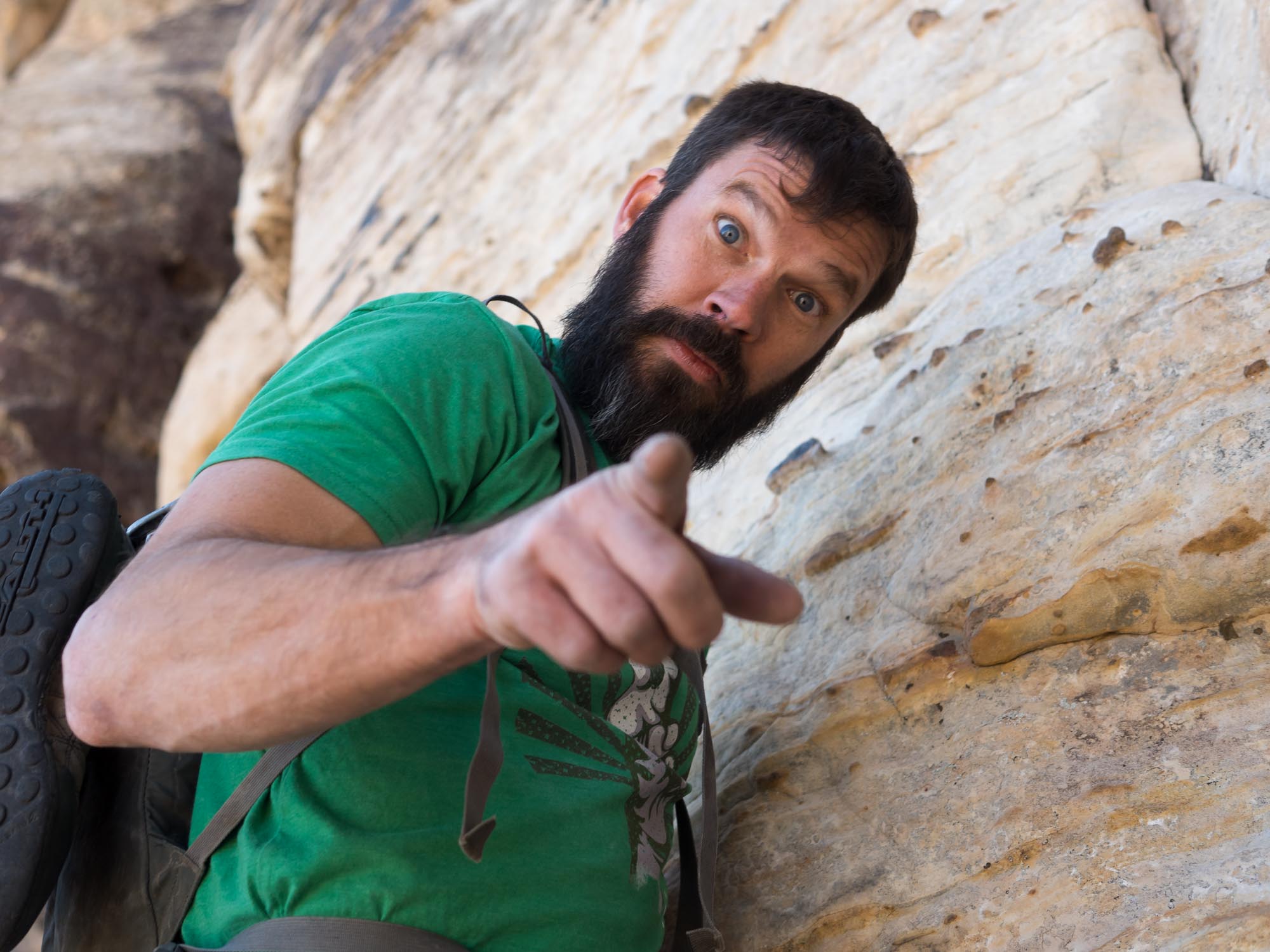 Don't fall.