Moments of Fleeting Success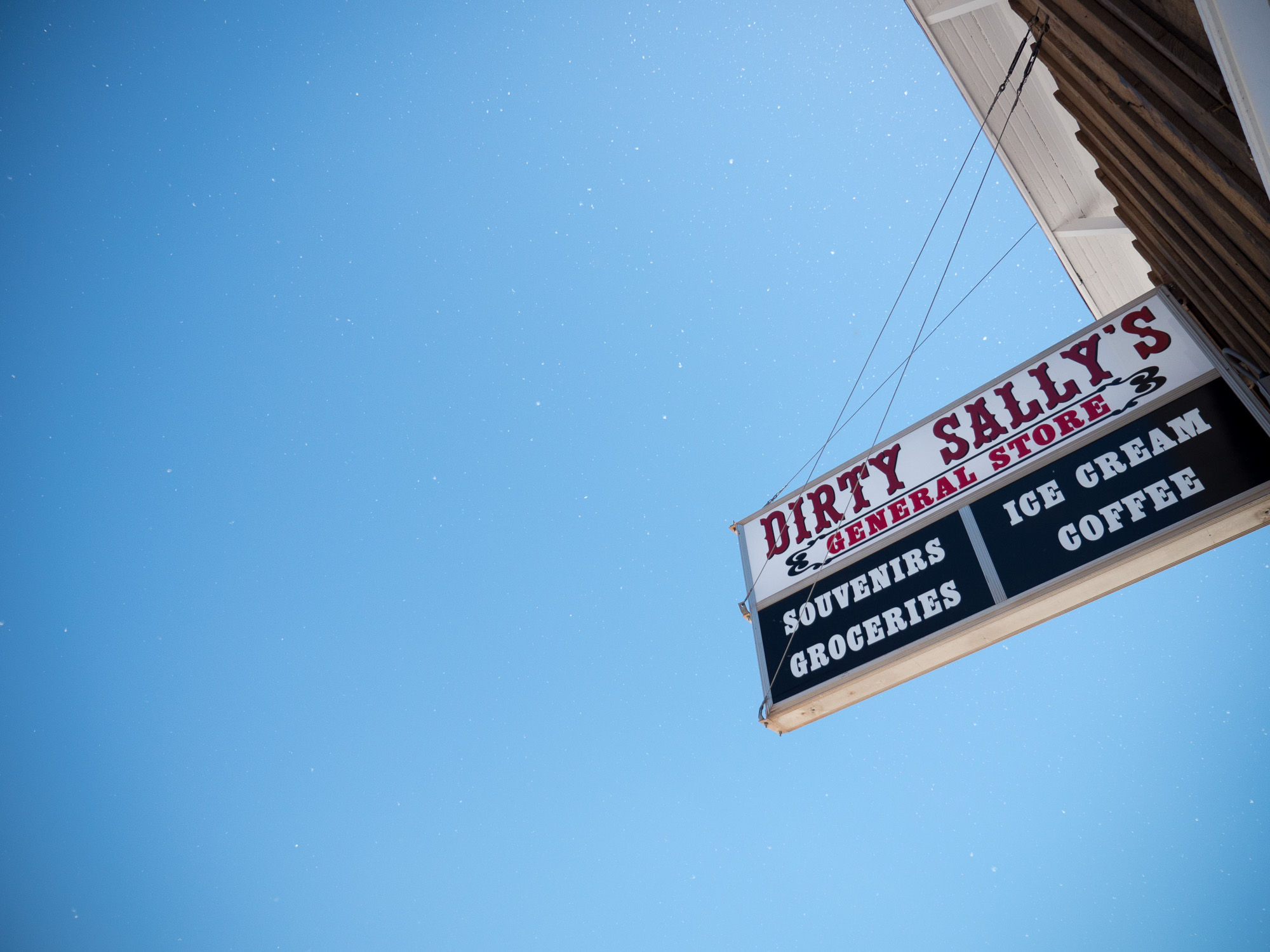 Just here for the photos? Here you go.
---
SMS evidence from February 15th, 2016
Ken
Matt
Ya boi was accepted to grad school
Boiiiiiii!
Imma crush them bitches!
You be all like "hay waddup BRAINS AND STYLE BITCHES" and they be like "damn."
You're a growed goddamn man now. This means tensleep right? And don't forget to use all your vacation days!
Growing up a rat at Casper's gym, Ken had heard many-a-tale of the epic Ten Sleep Canyon. Not once, however, had he ever been there to touch the limestone himself.
At the beginning of June anno Domini two thousand and sixteen, Kenneth was in a magical place of no-man's-time. His life was paused between the job he just quit and the graduate life he was about to launch into. His best friend, likewise, had no obligations (to be fair, this is always the case). His daughter was done with school for the year.
Together, they three hatched a plan. It would be McKenzie's first true climbing trip, they would be there for a week, and it would be the best of times.
... And then Matt accidentally told everyone about the plan, and those people told other people, and the crew suddenly went from three to fourteen.
Whoops.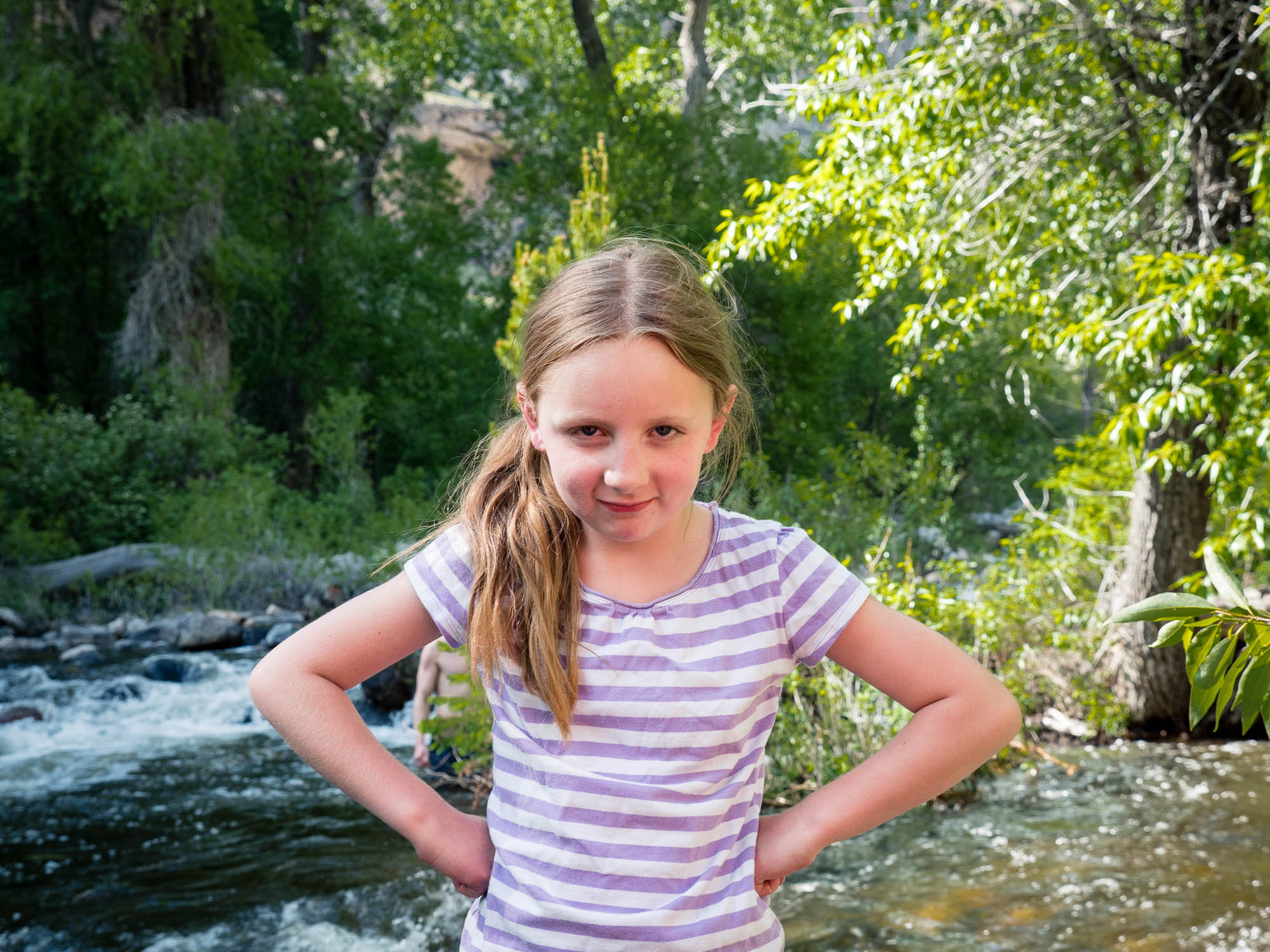 I think I'm in trouble.
Family intimacy lost, many good times gained?
The Ten Sleep Hotel
I've wanted Ken and Chris, my two main squeezes, to meet for ages, so of course I had to tell Chris about the trip.
I also just like that guy, but don't tell him I said so.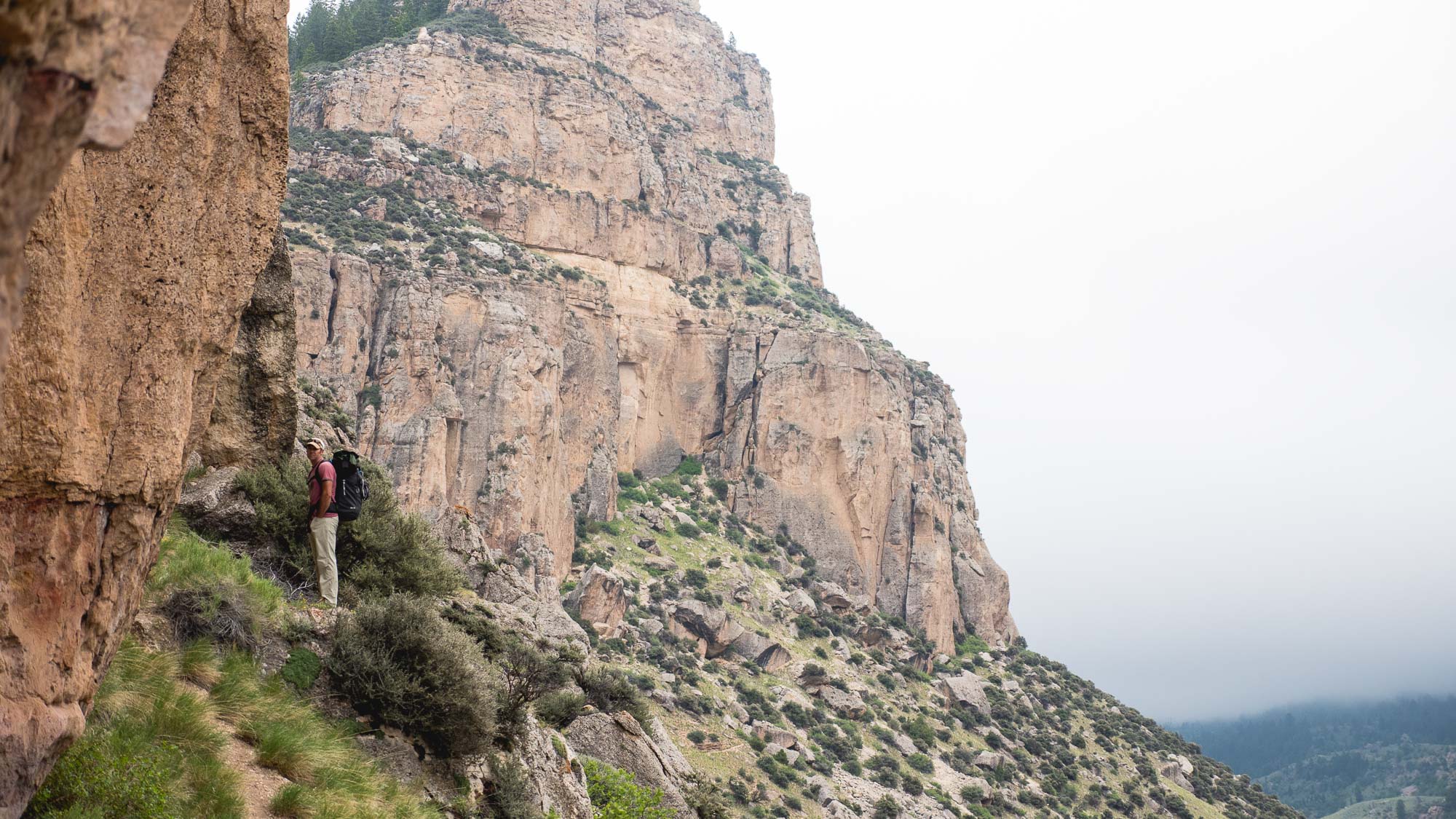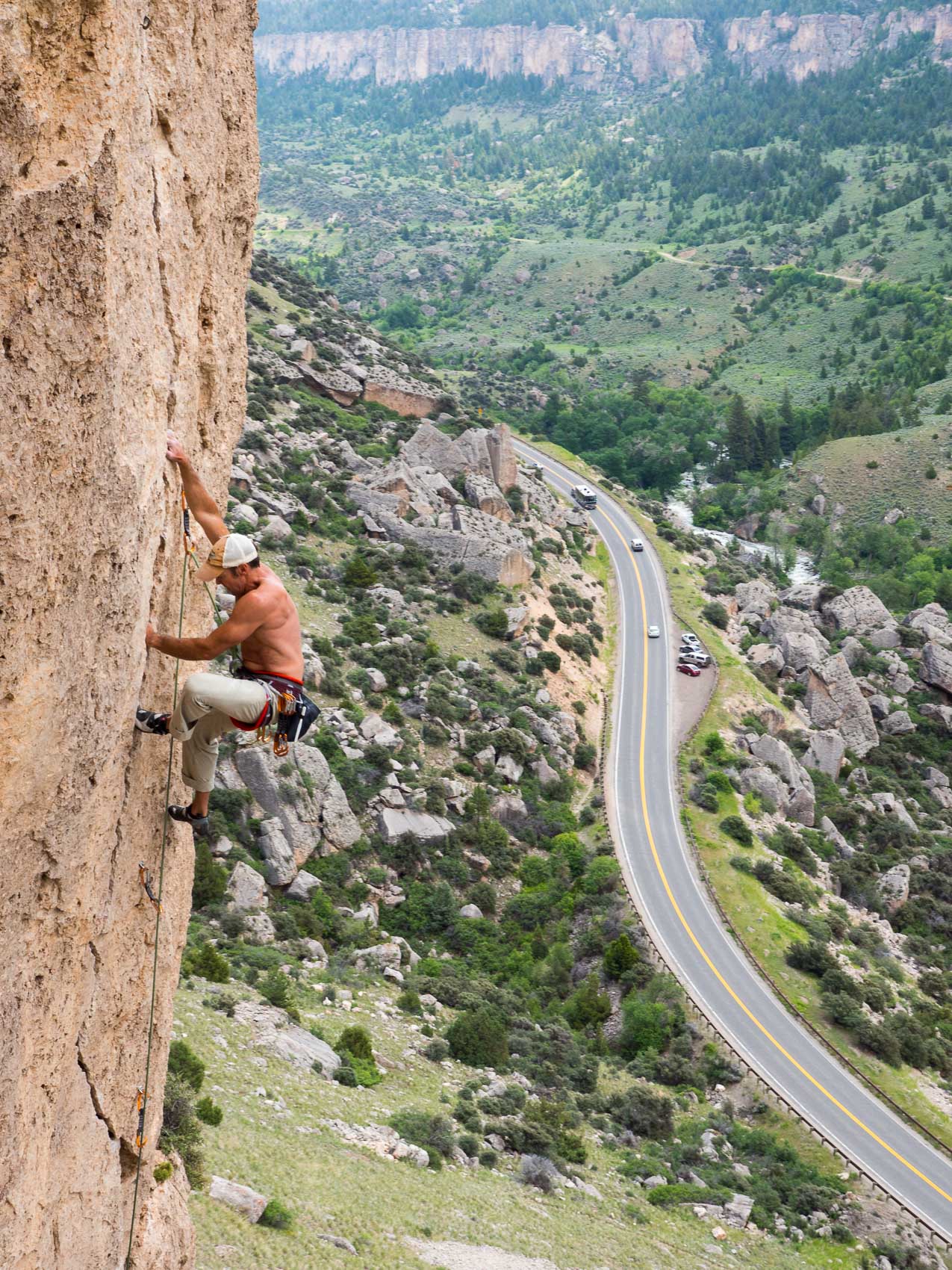 Trudeau, Hilton and I all met in the canyon and carved out a base camp that served as hotel to a rotating bevy of climbers and friends.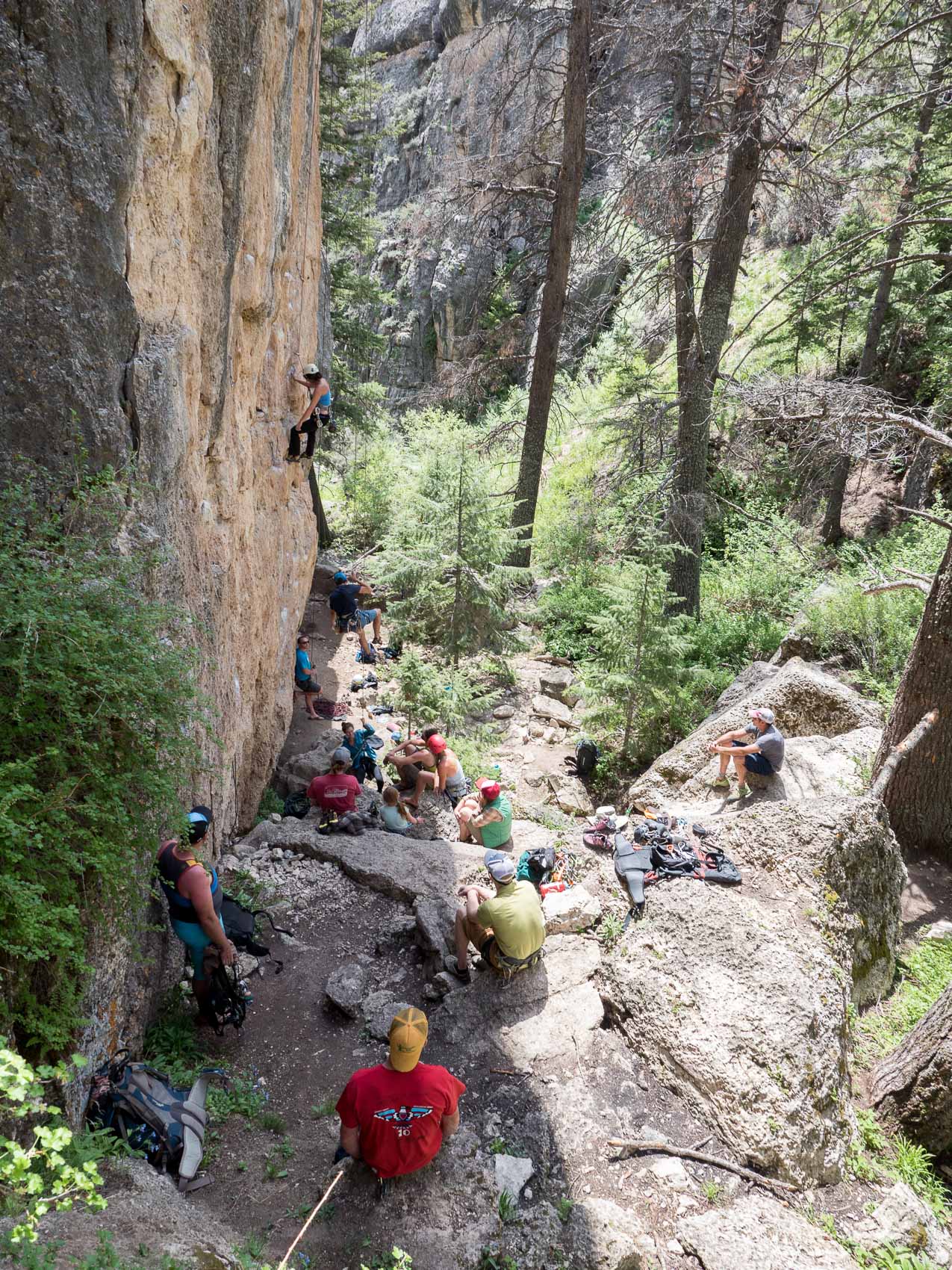 Many, though not all, of the Ten Sleep tenants.
First to commit was Octavian, whom I met through Sherry, whom I in turn met at a campfire outside of Jackson.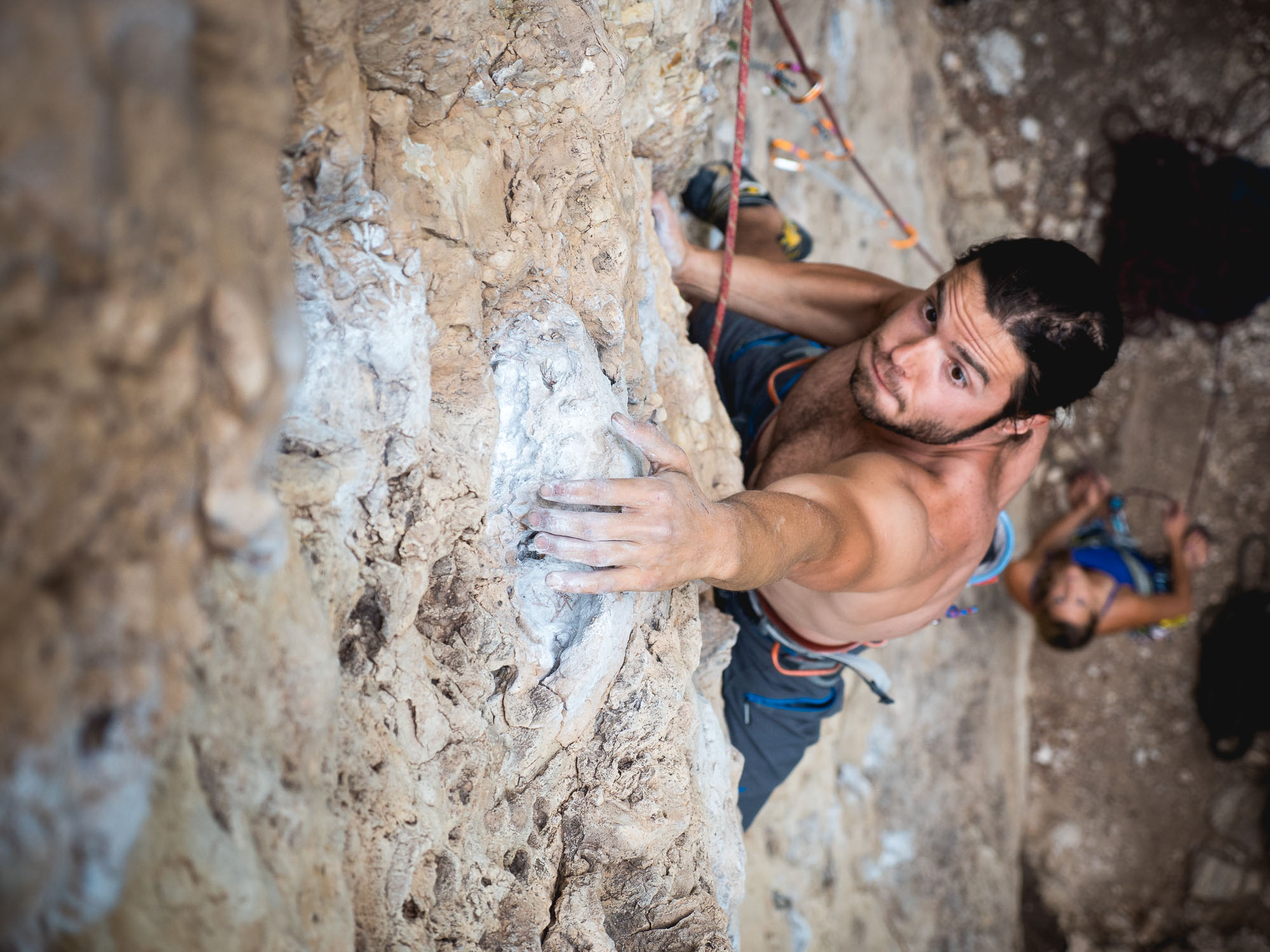 Octavian on Godfather 2, 11a, at the Godfather Boulder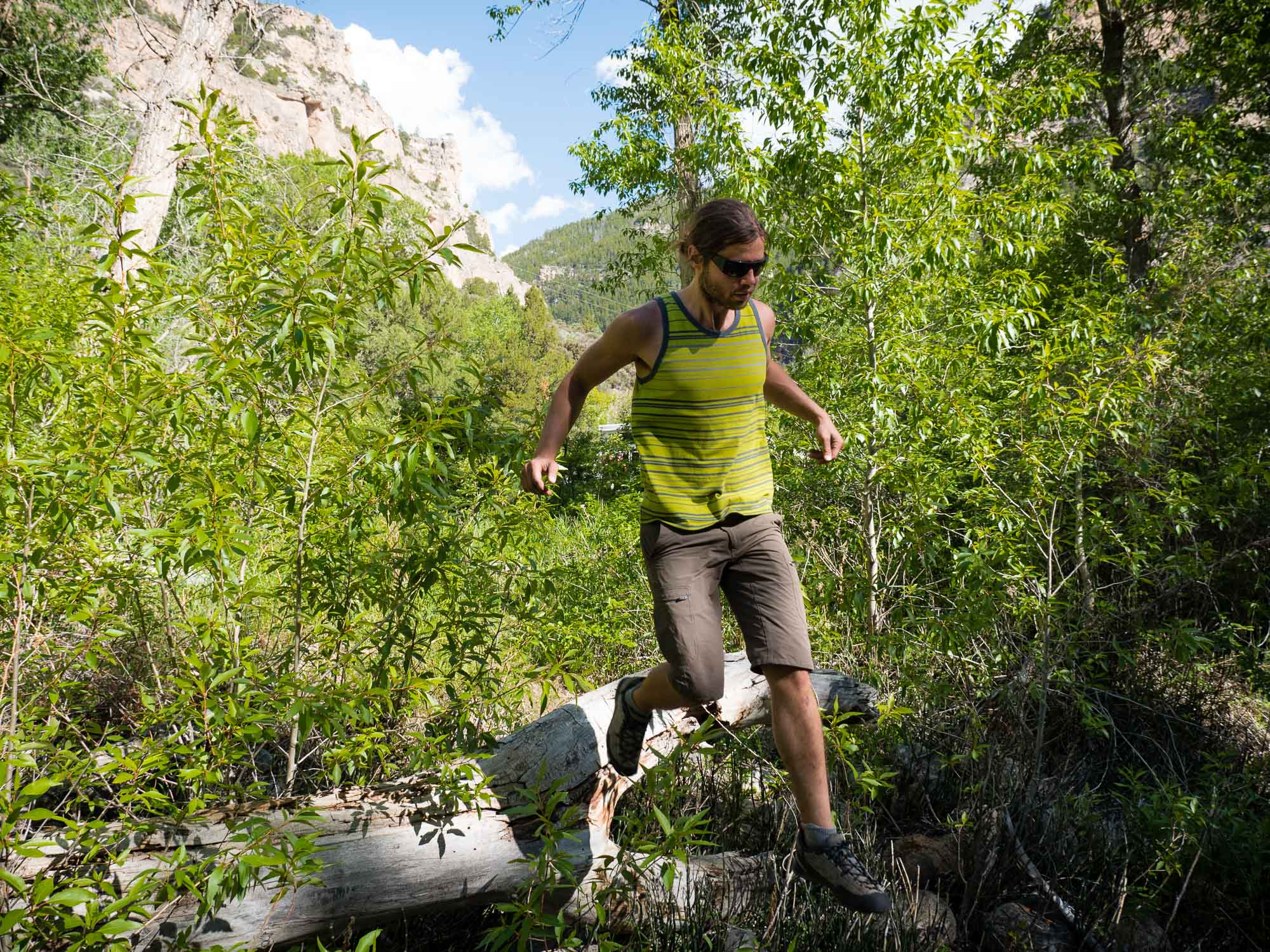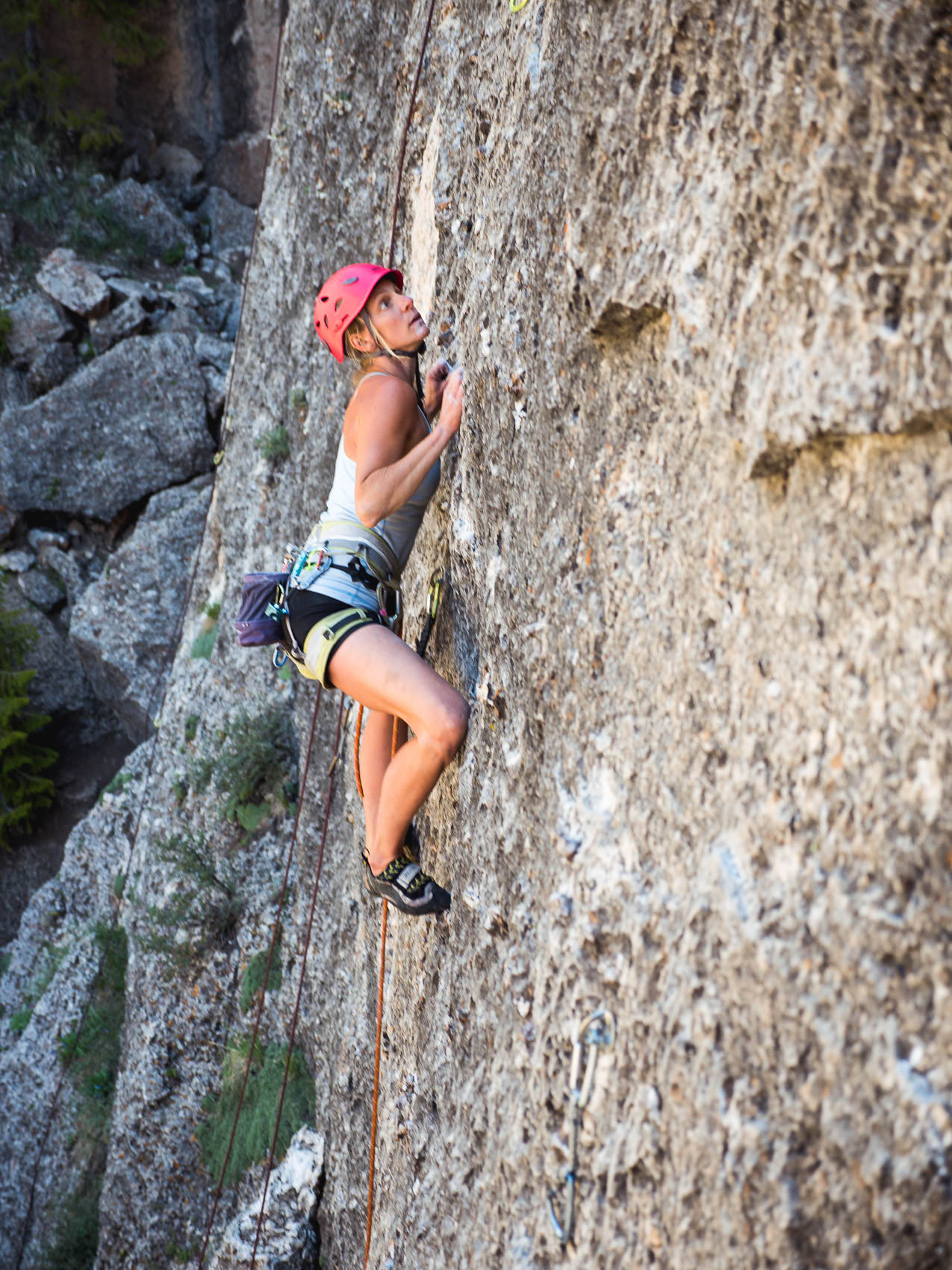 At the same campfire I met Sherry at I also met Amy...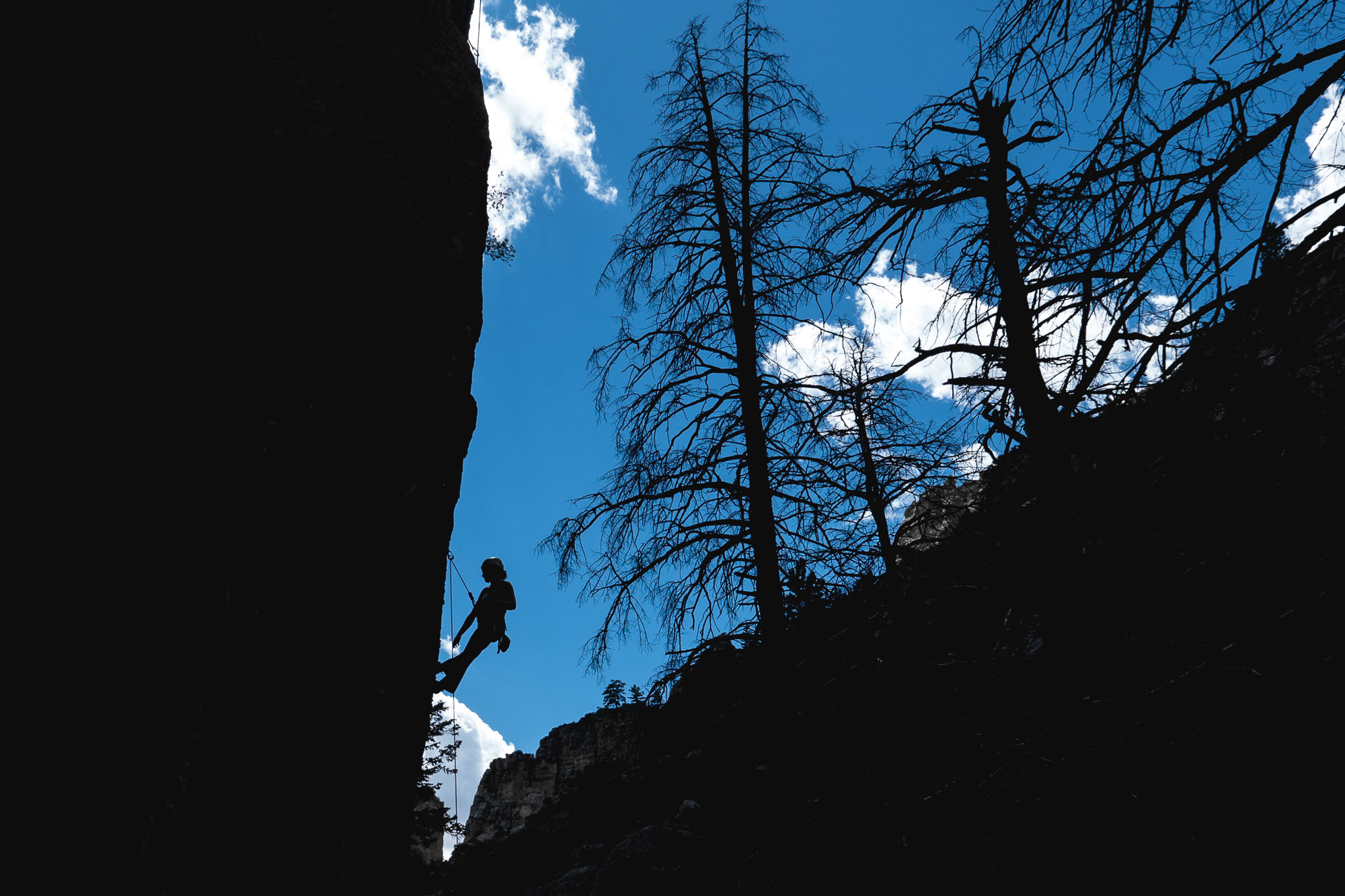 Amy's silhouette
... who came with her husband Dave and their dog.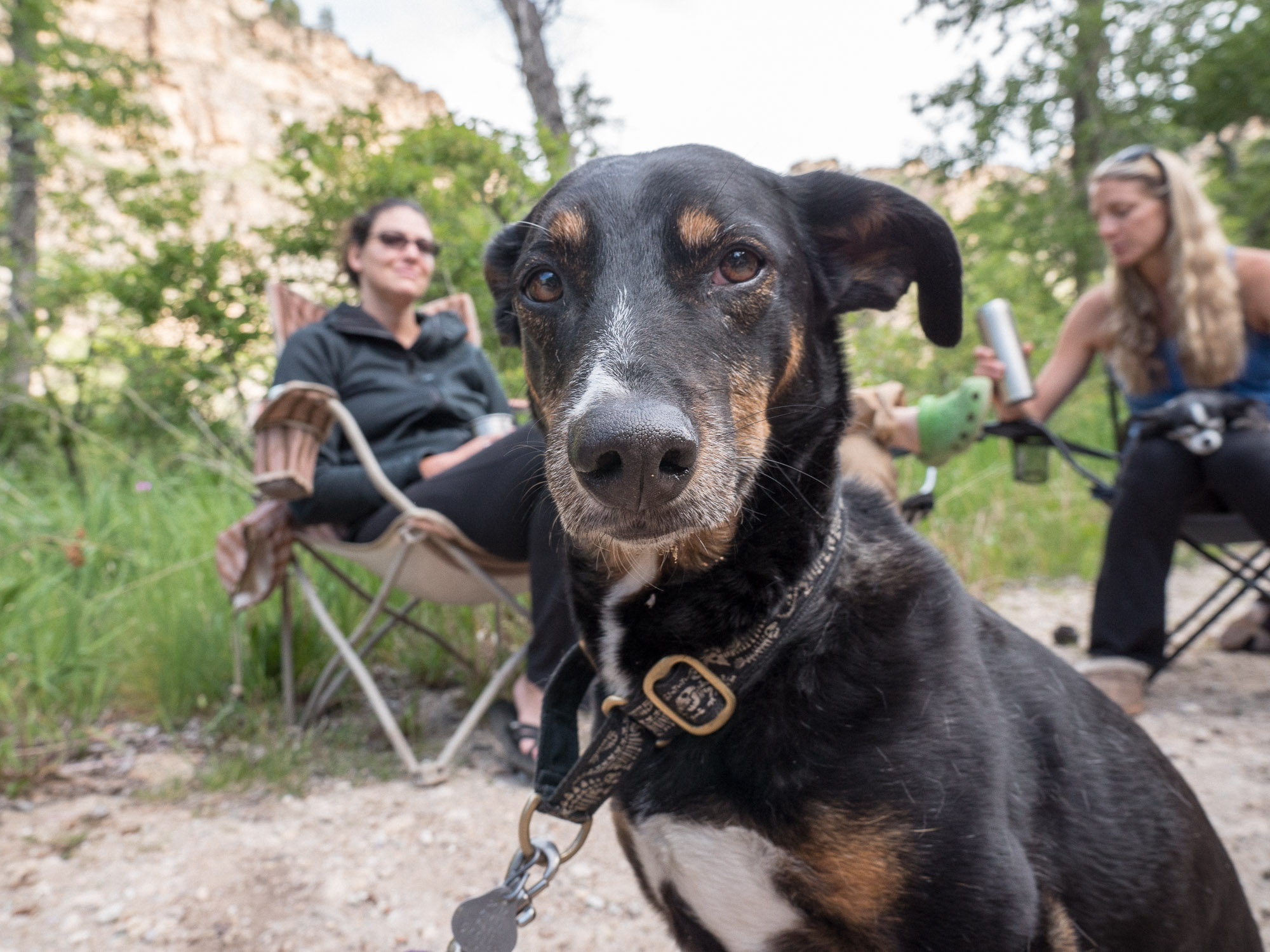 Speaking of dogs, Sherry brought her rodent uh, hers too. This was its default state.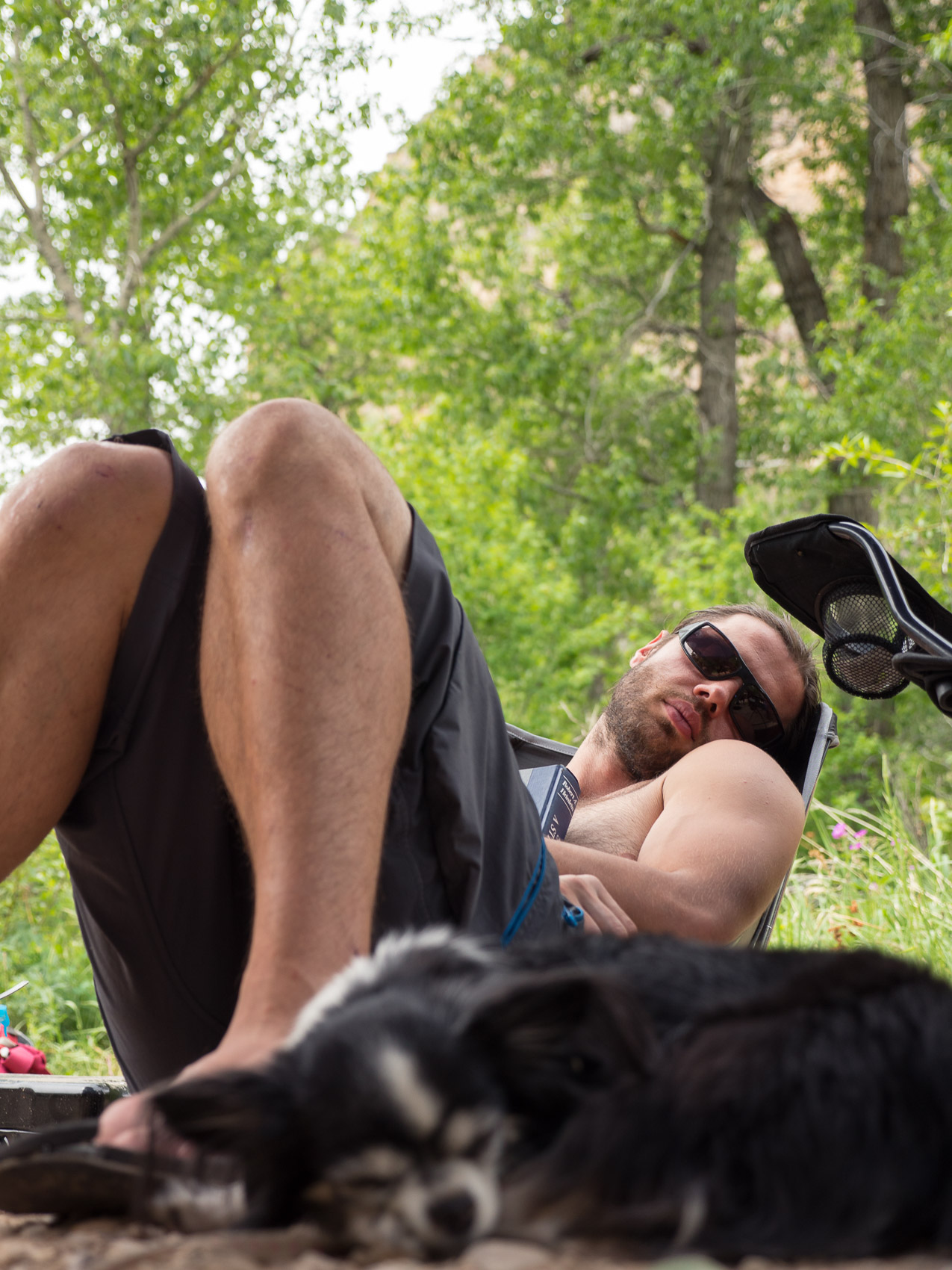 Once I confessed to blabbing, Ken passed the word on to Paul, who came up with Brian in tow.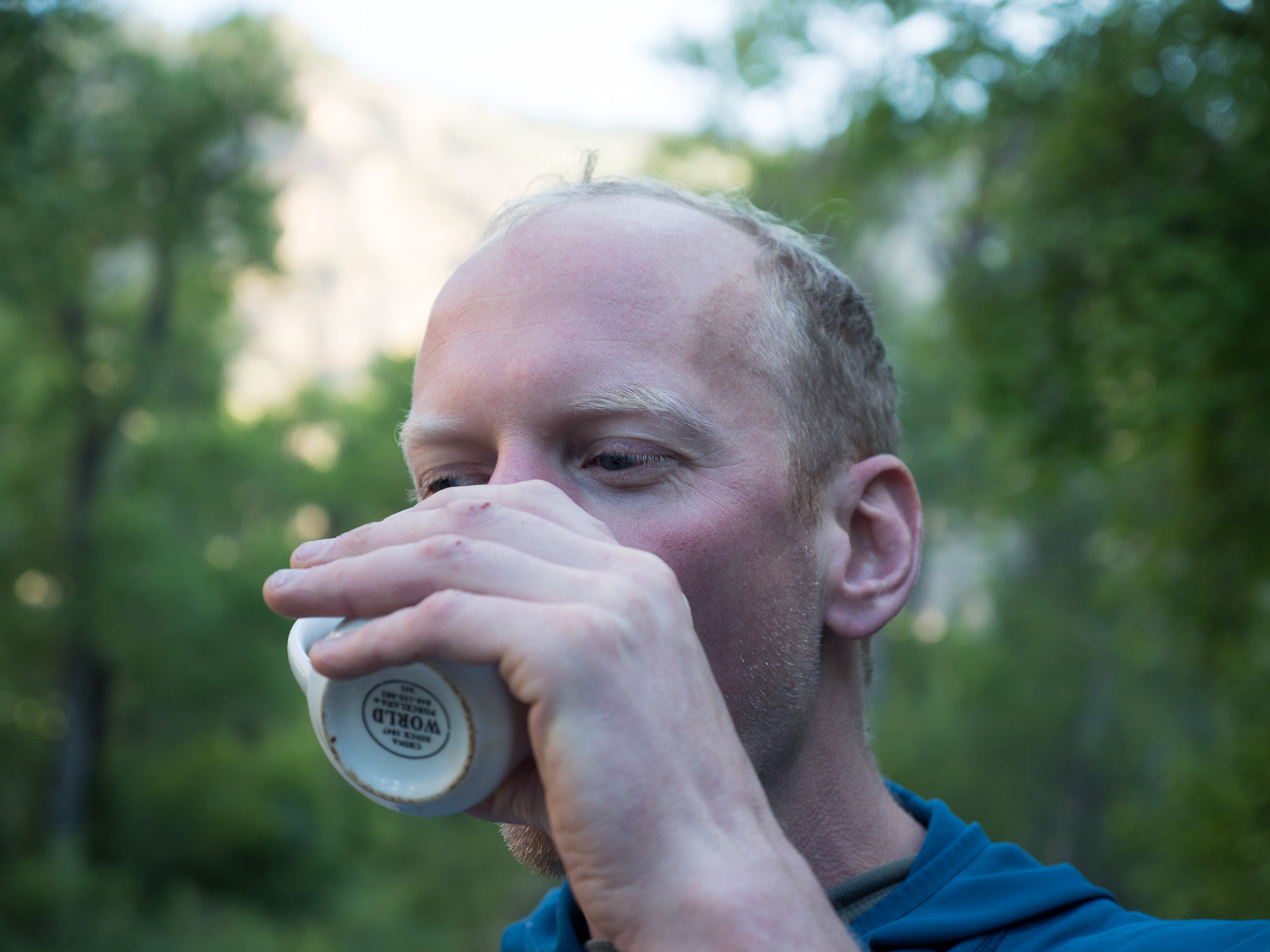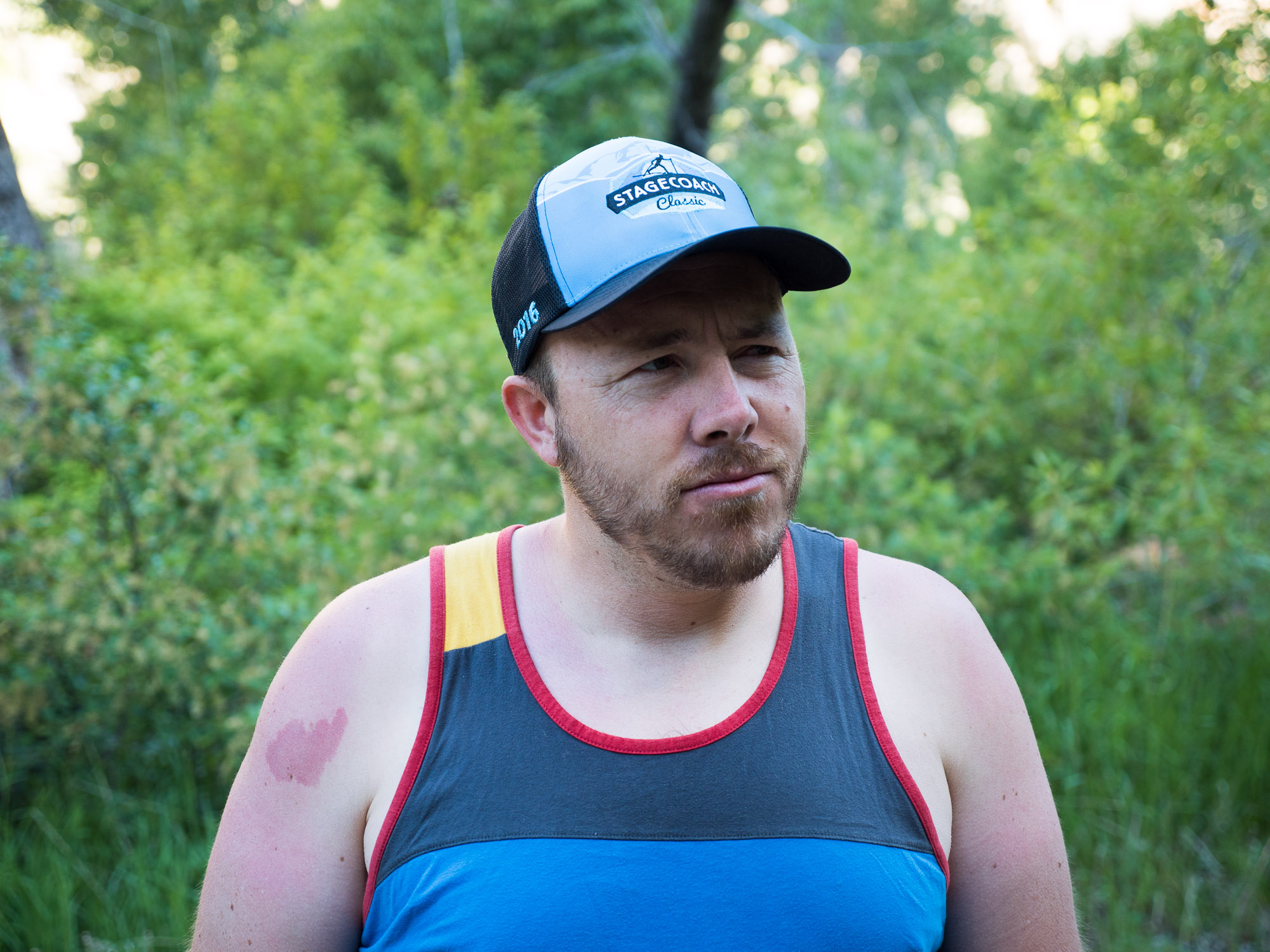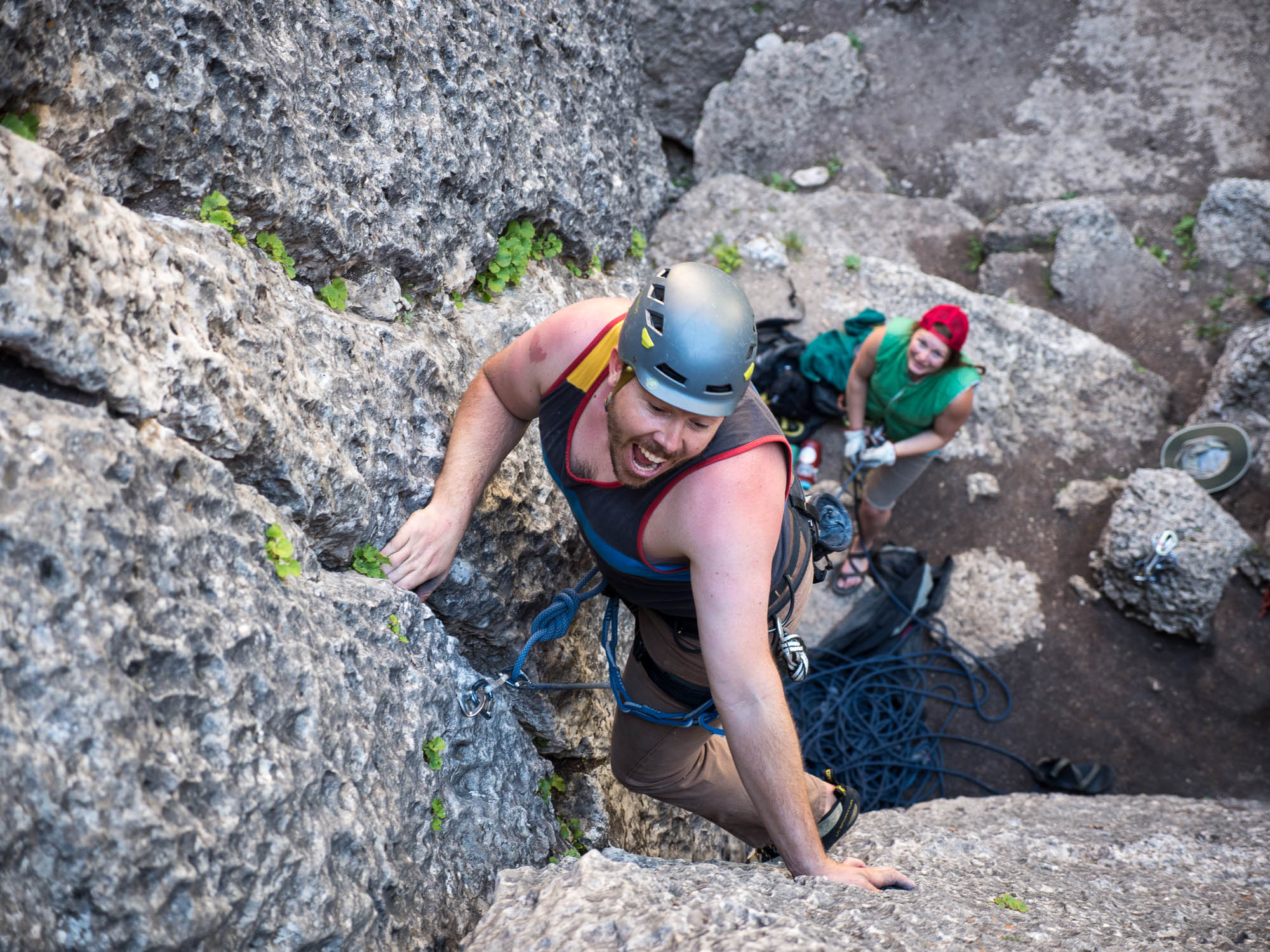 Someone spilled the beans to the gypses, and Shane and Shaleas joined as well.
The effin' nerds.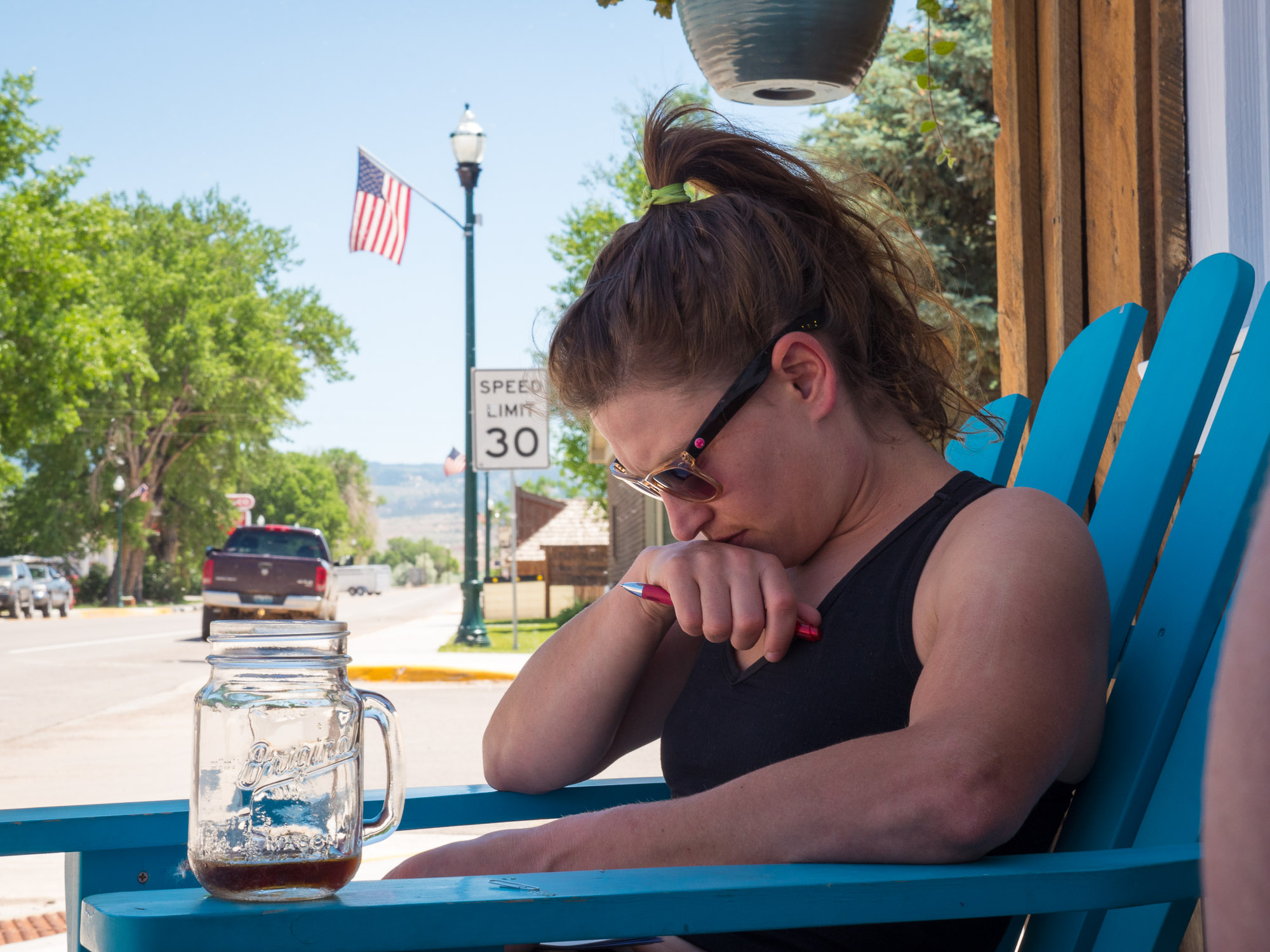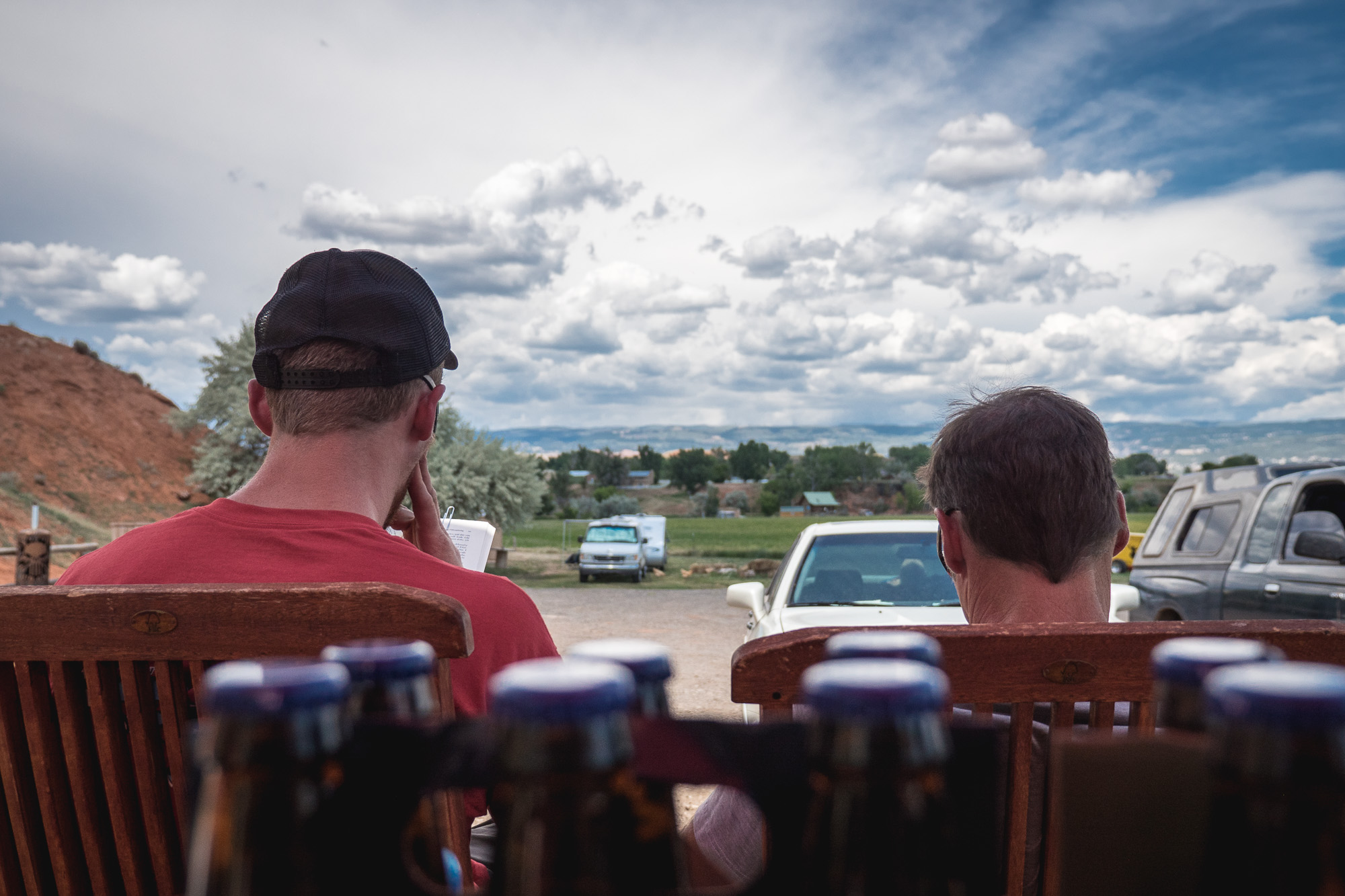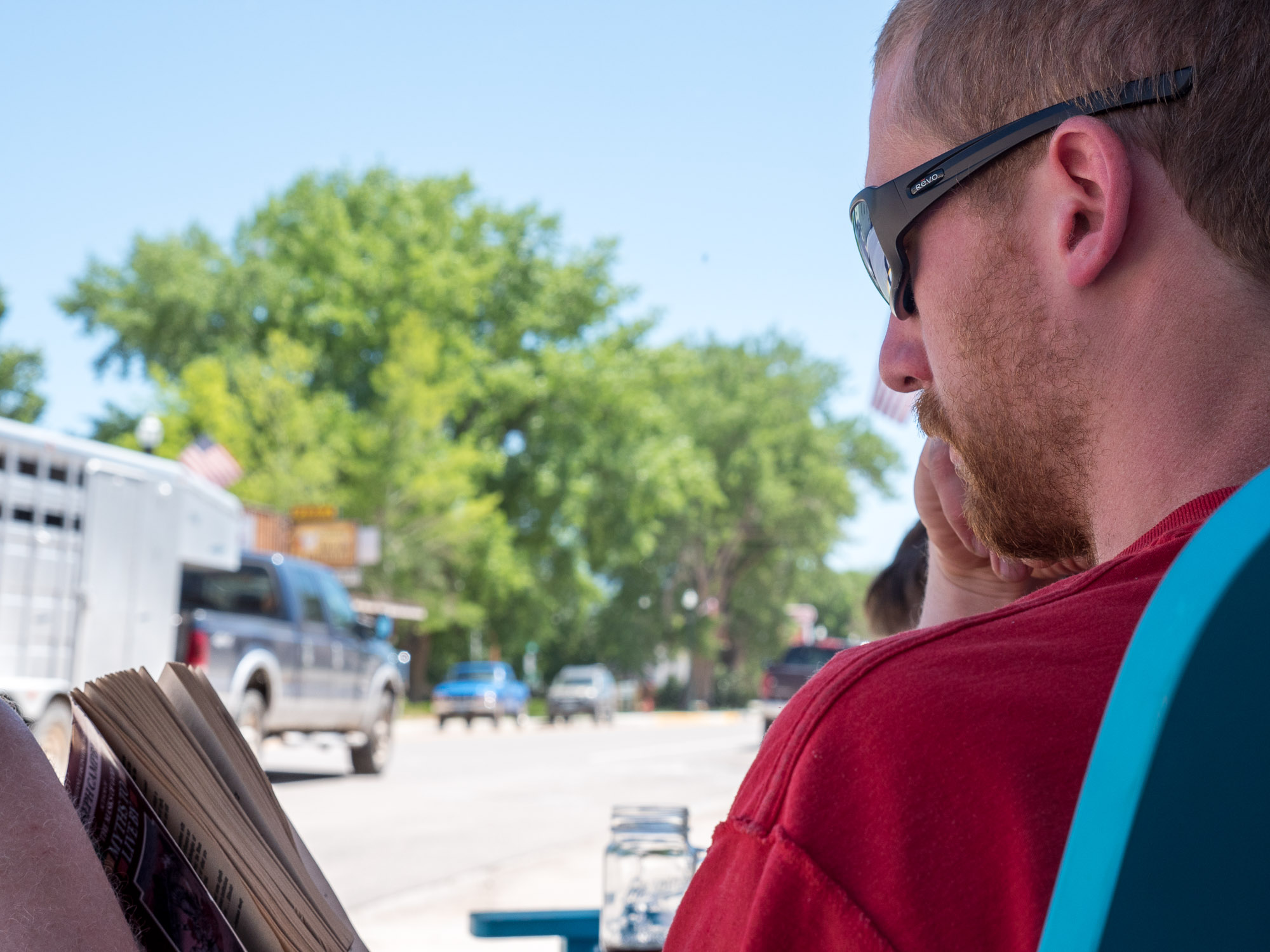 They told their Fremont Canyon-local buddy Dudack, who shared a bottle of Vodka with Chris on Saturday but who also managed to get by without a photo being taken.
Last on the list of Ten Sleep Hotel tenants was the Laurel. We got to spend a lot of time together this spring, but after we parted ways from Ten Sleep I only got to see her a time or two before she moved off to the homelands.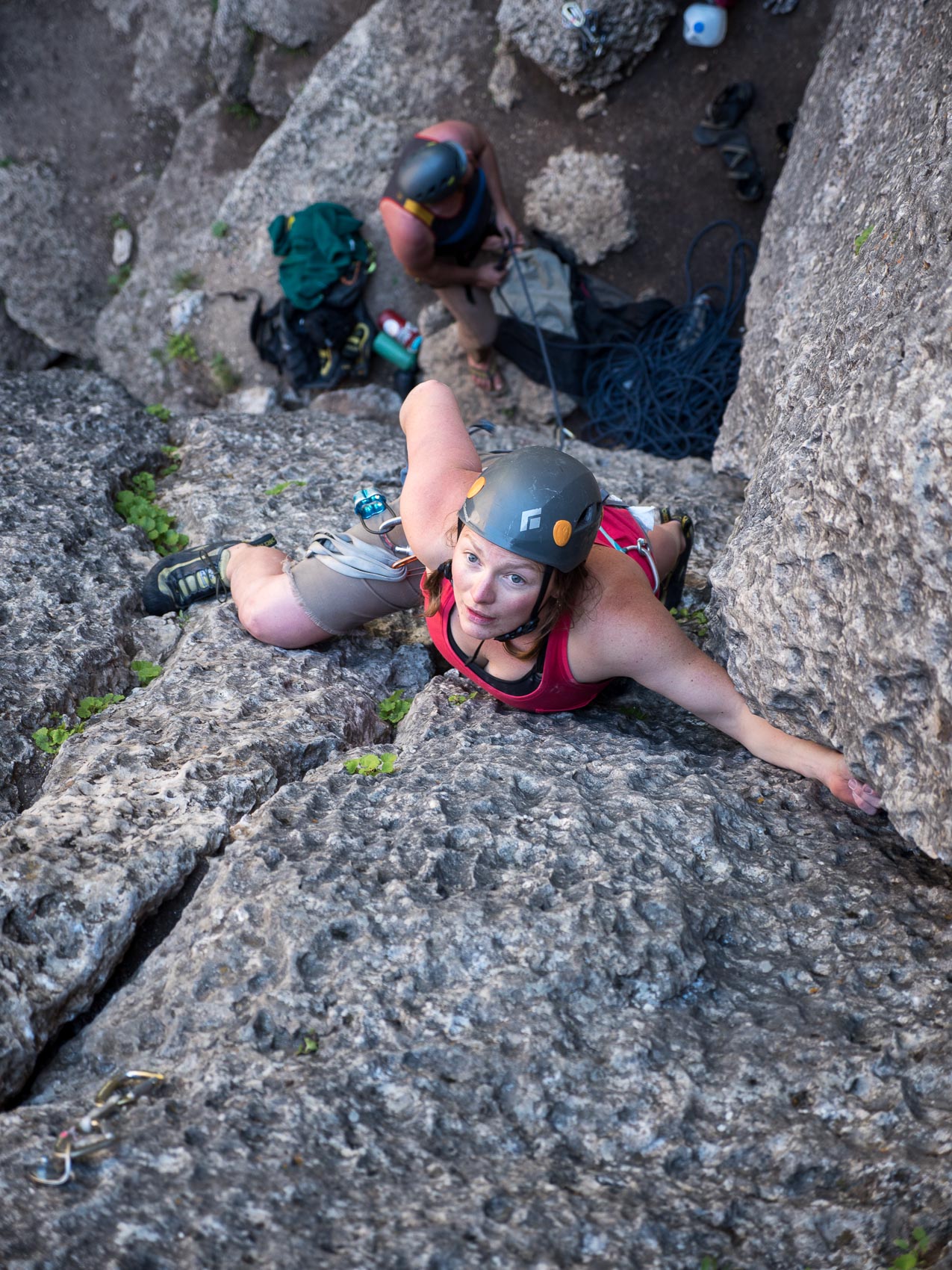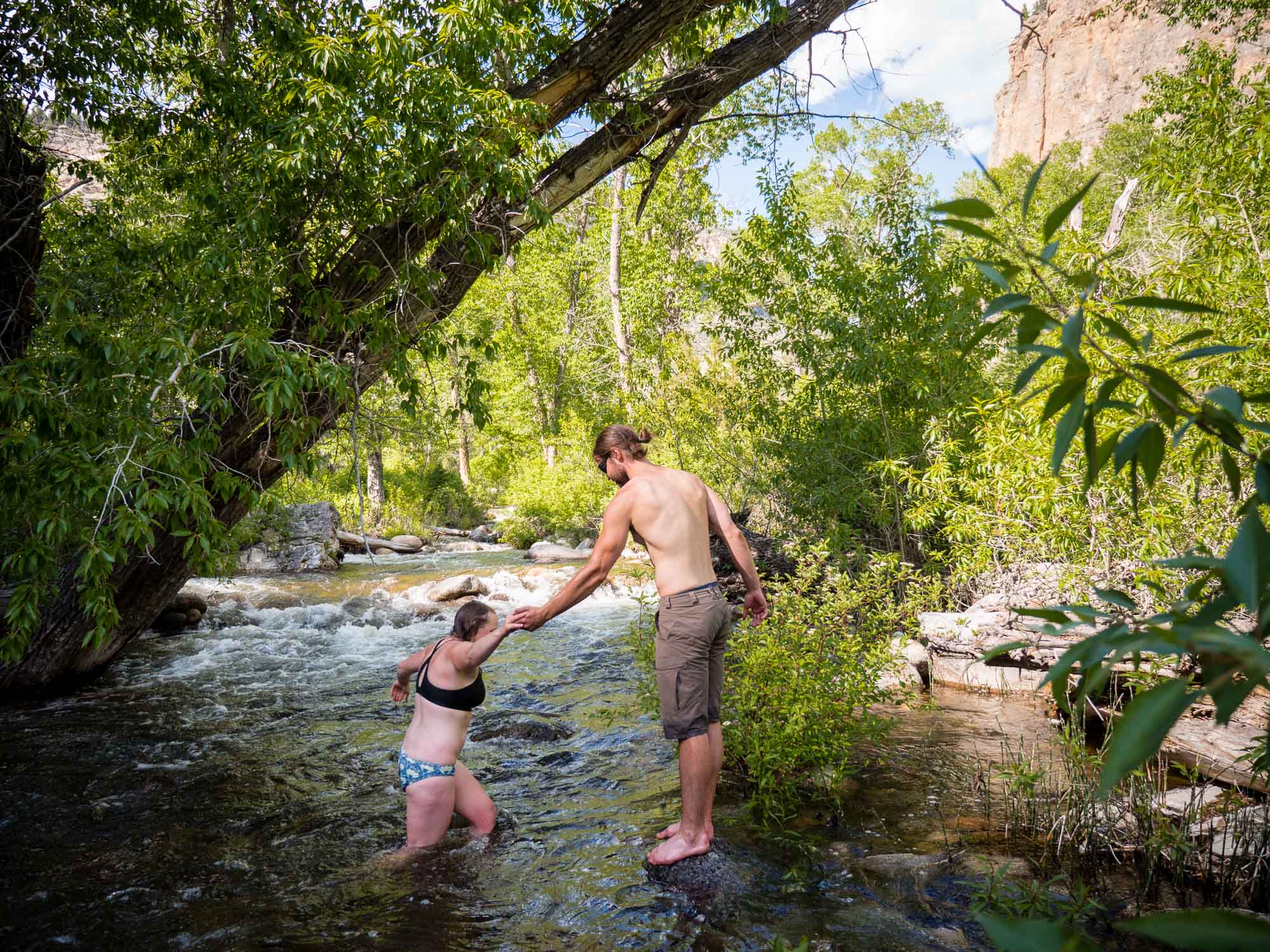 The Ice Plant & Circus Wall :: Day 1
While Trudeau and Paul snuck away from our monstrously sized group, The Boulderites, Brian, Laurel, Ken+Z and I got to work climbing all the 5.10s at the Ice Plant.
Brian and Laurel made good work on the bolted handcrack Val Thoren Snake Child, 5.9.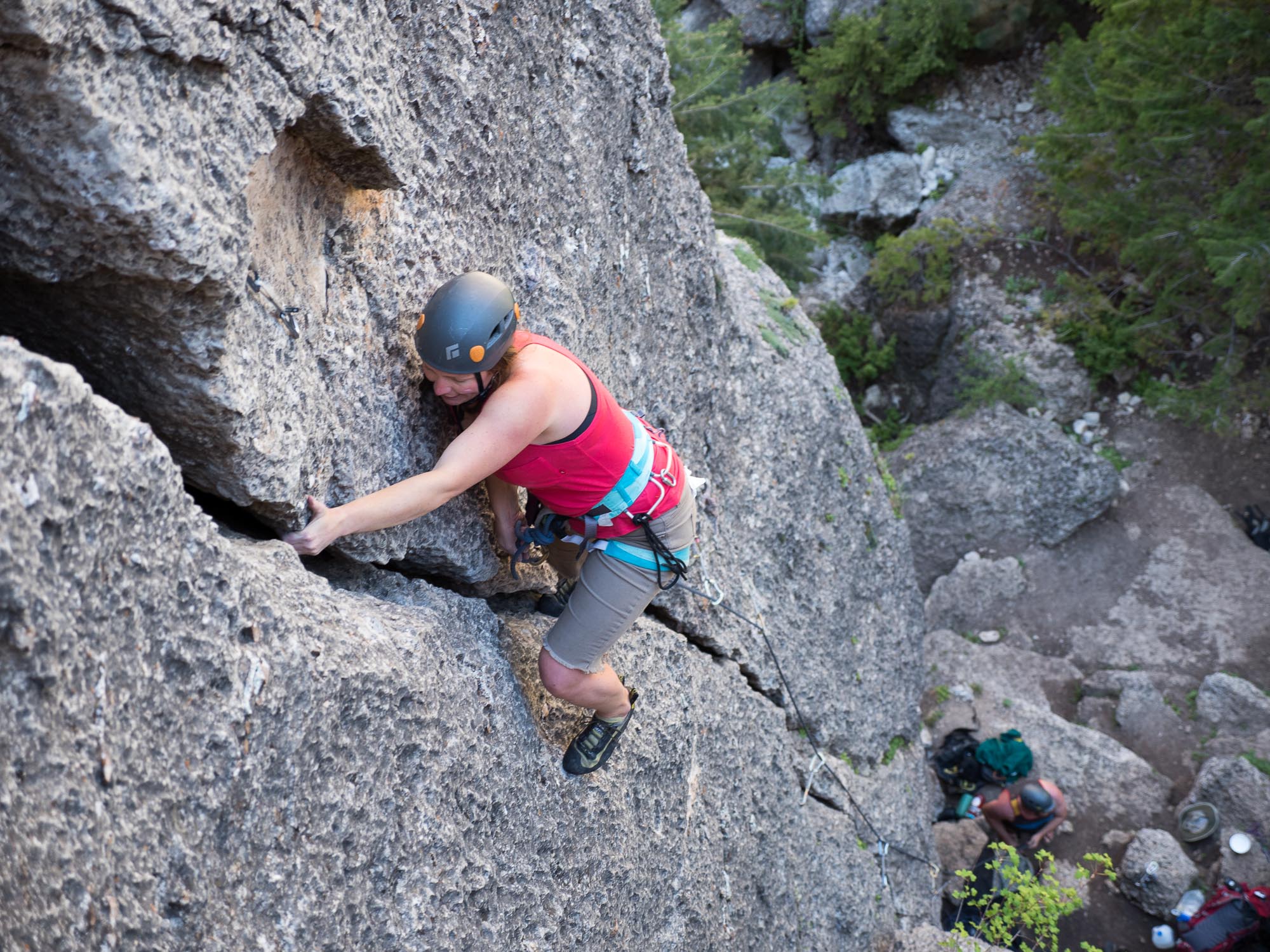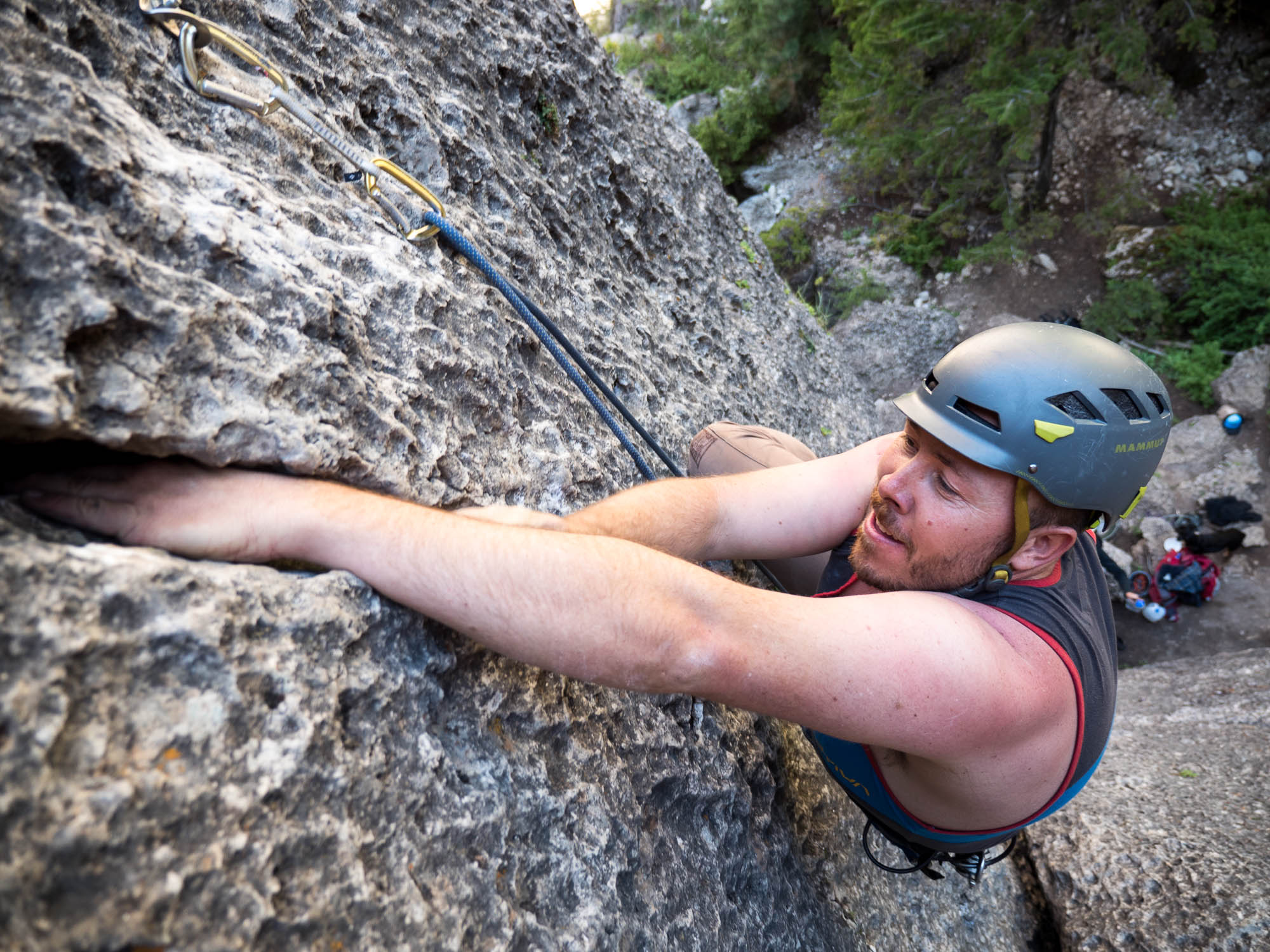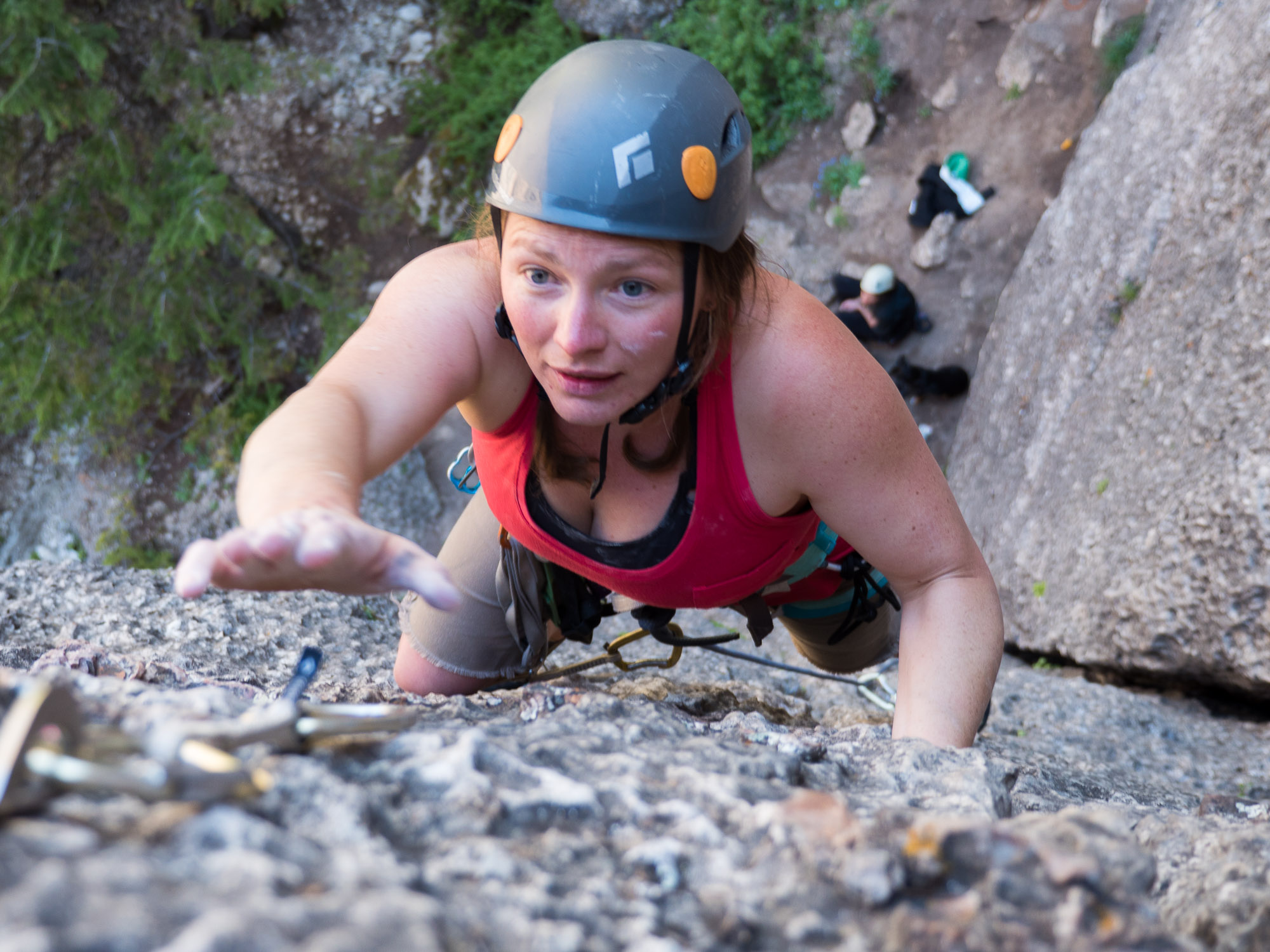 From the same vantage I got to watch Sherry work her leading skills.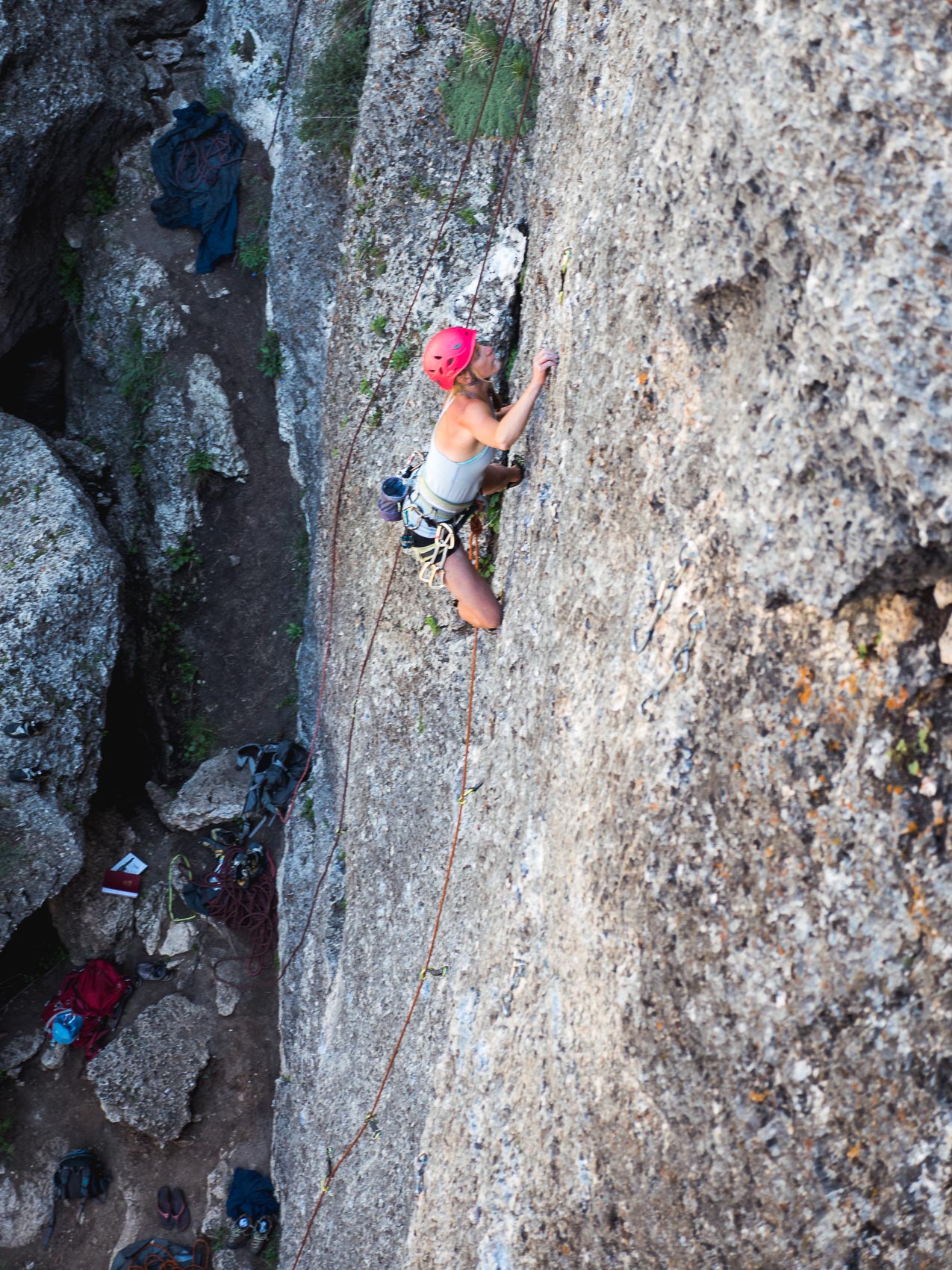 Strange Days, 10a
Val Thoren was my first lead post-surgery. I giddily went on to lead all the other 10s in that corner, and tested myself on the 11b Circus In The Wind around the way at Circus Wall.
The onsight told me that all my time recovering hadn't set me back too far. Things only got better from there.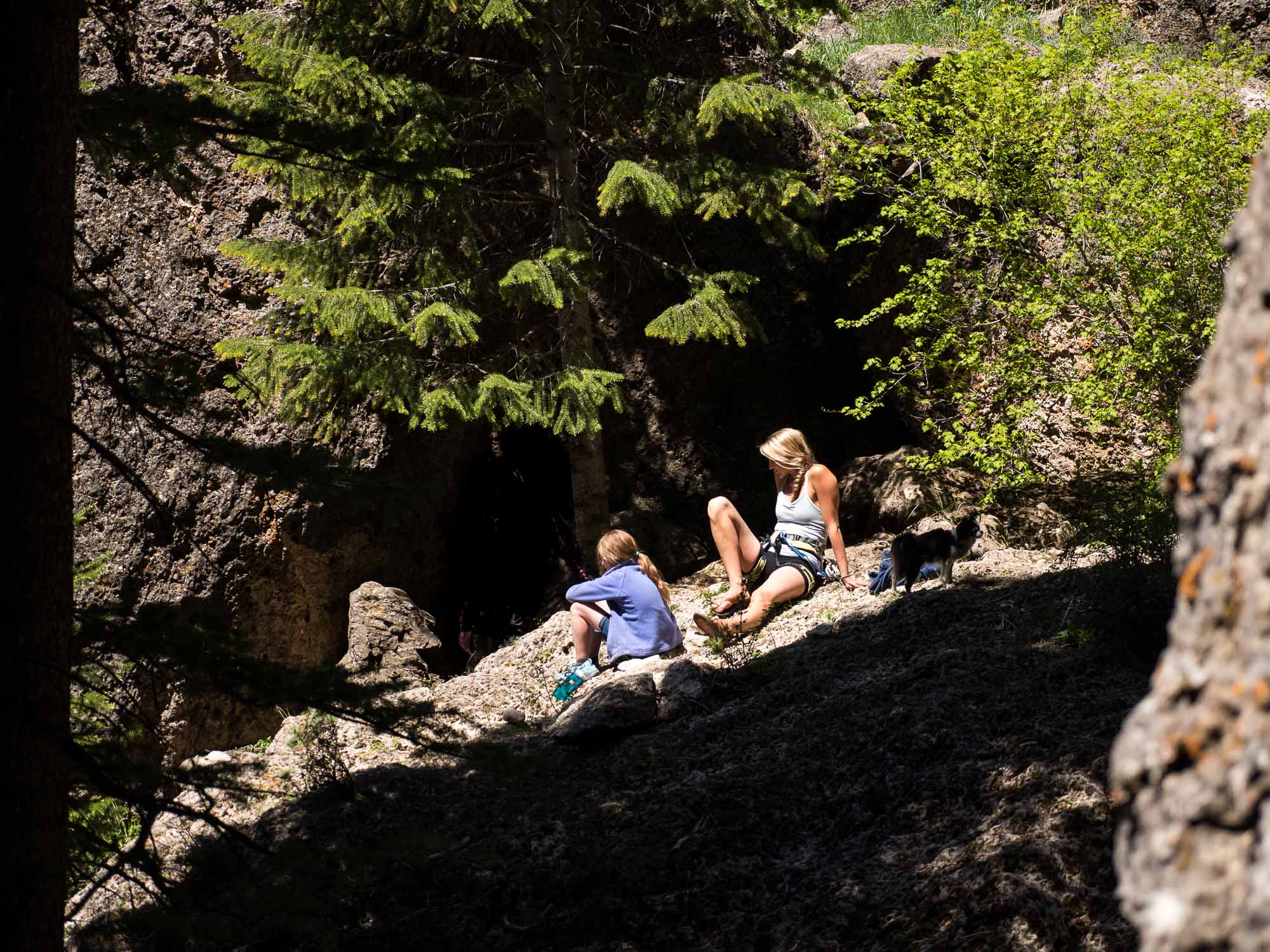 Sector Shinto & The Superratic Pillar :: Day 2
The crew split into more manageable groups on the second day, and Ken, Chris, Kenzie and I got to have the trip that I'd originally planned.
The three of us - Z was busy drawing - warmed up on some tens and then went for Wyoming Flower Child, 11d. My hardest redpoint grade.
So much for taking it easy on the shoulder.
I made a good attempt on the onsight, but took the whip at the final bolt. I put the draws on the anchors and came back down ecstatic. I could still climb 11d!
Chris and Ken took their laps on the limestone sea, giving me a chance to shake out and get psyched for a redpoint send.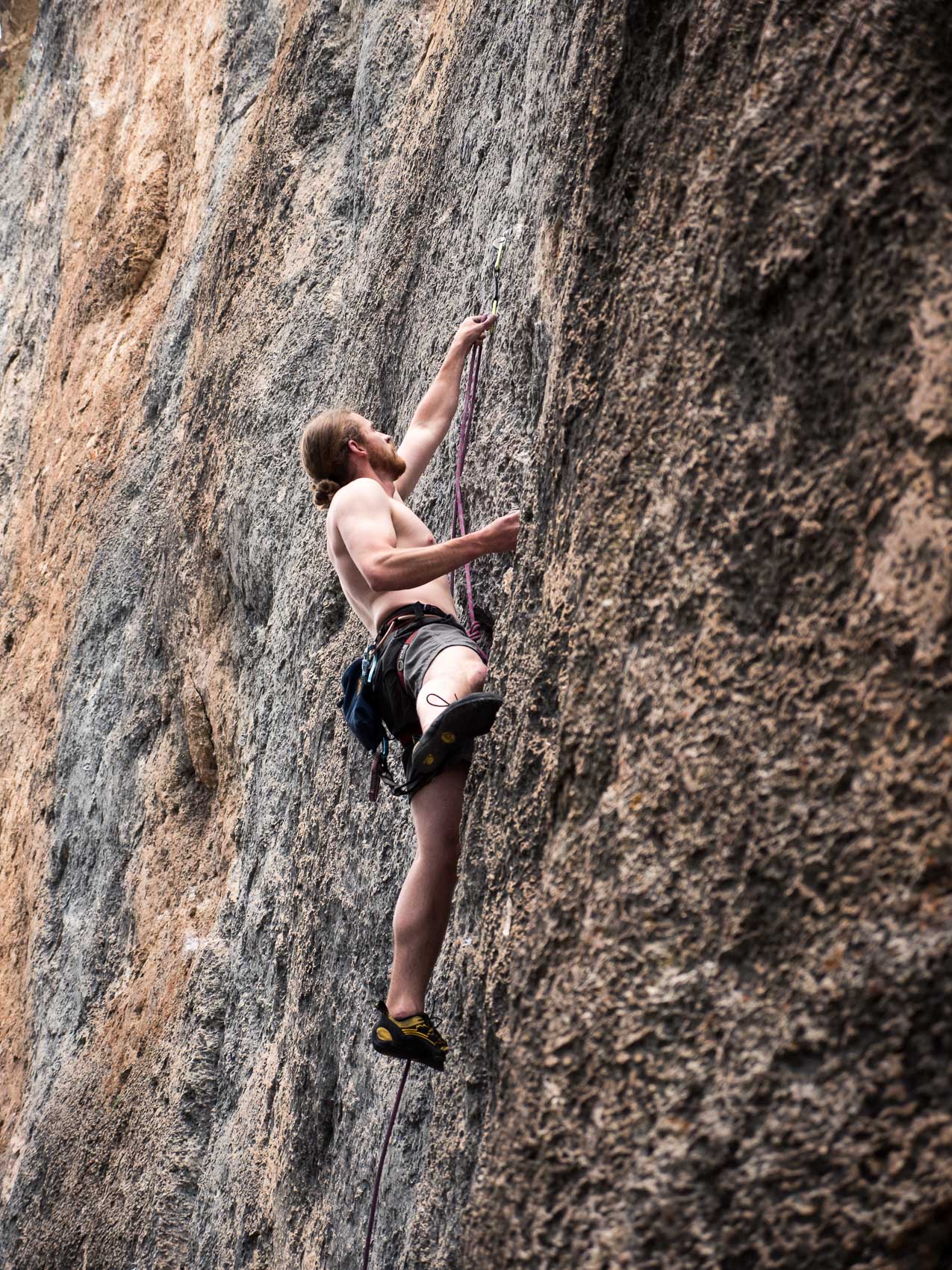 Thunder in the heavens encouraged me to stop putting off my attempt. Two bolts from the anchor, I mentally gave up. I was climbing like a fool and didn't have the reserves to fight through the pump to the anchors.
My body, though, kept climbing. At some point, feeling incapable of holding anything much longer at all, I looked directly right and saw the anchor draws I had hung an hour earlier.
I could hardly lift the rope from my harness to the draws. My elbows were kicked out into the air, and my body was sure to follow in just a moment. I fumbled with the gate of the carabiner, fearful of the massive pendulum I'd take if I blew this clip (I have a history of blowing the anchors on 11d). The rope passed the nose of the 'biner, and I whipped.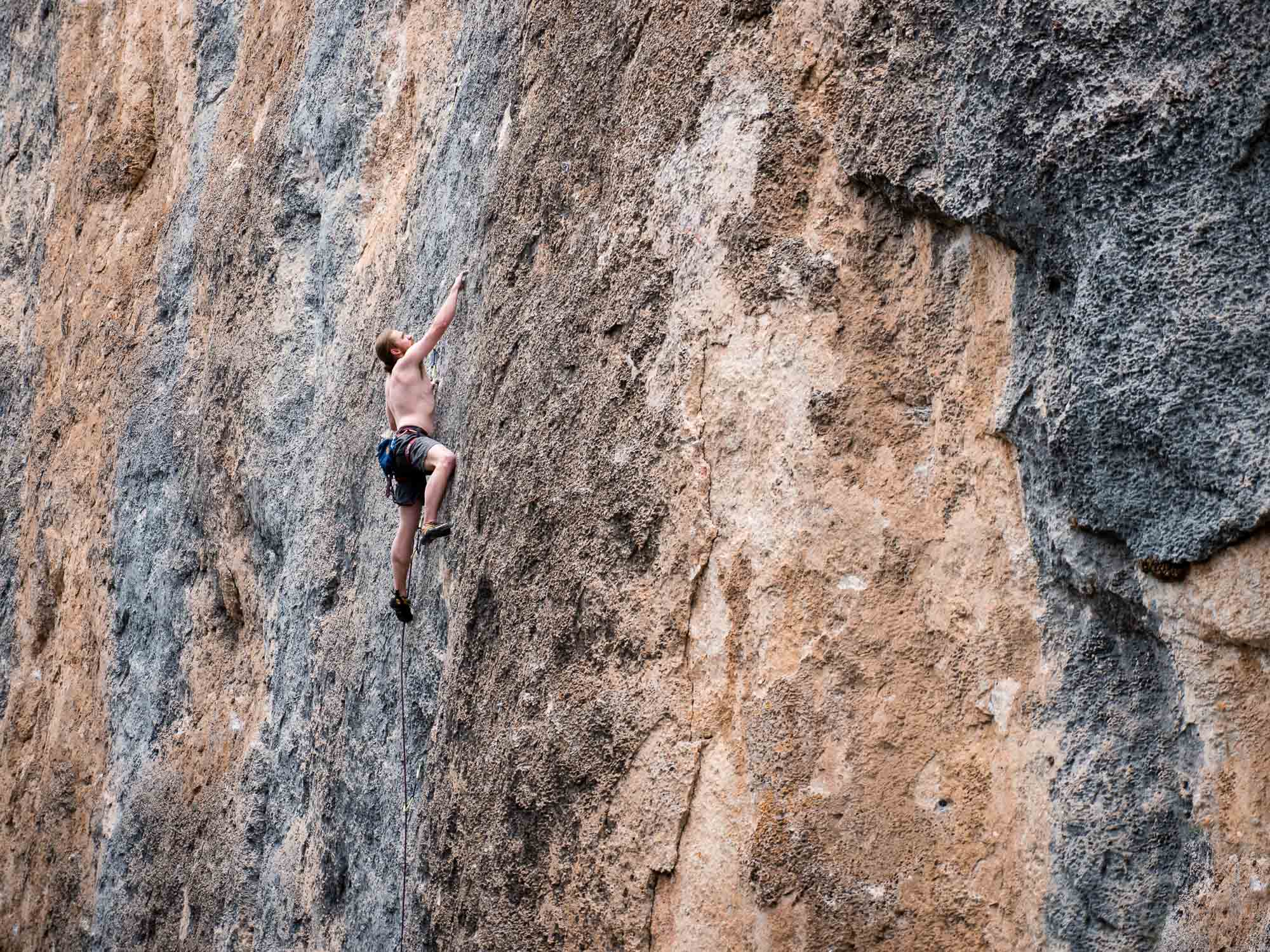 I stared up as I fell, and saw the rope falling with me - two inches into the anchor 'biner. I laughed like a maniac as I took the plunge and screamed
IT COUNTS! IT COUNTS!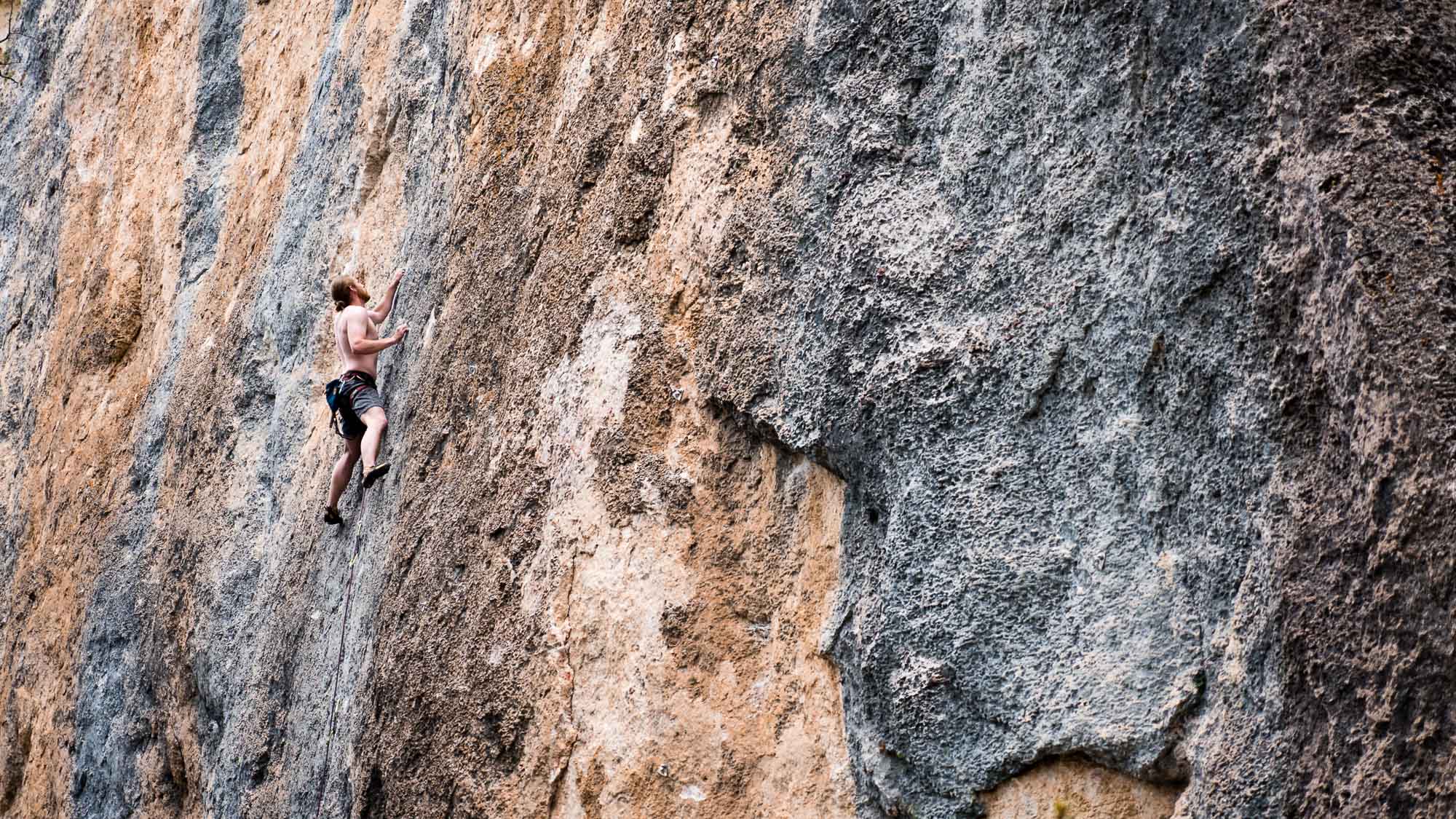 My second day back on the rocks, I added my sixth 11d redpoint.
I was back.

The City of Gold
We finished that day on Big Yellow Butterfly, 11a. Trudeau put up my fixed line and I jugged up to watch Hilton show off his much-improved overhang skills.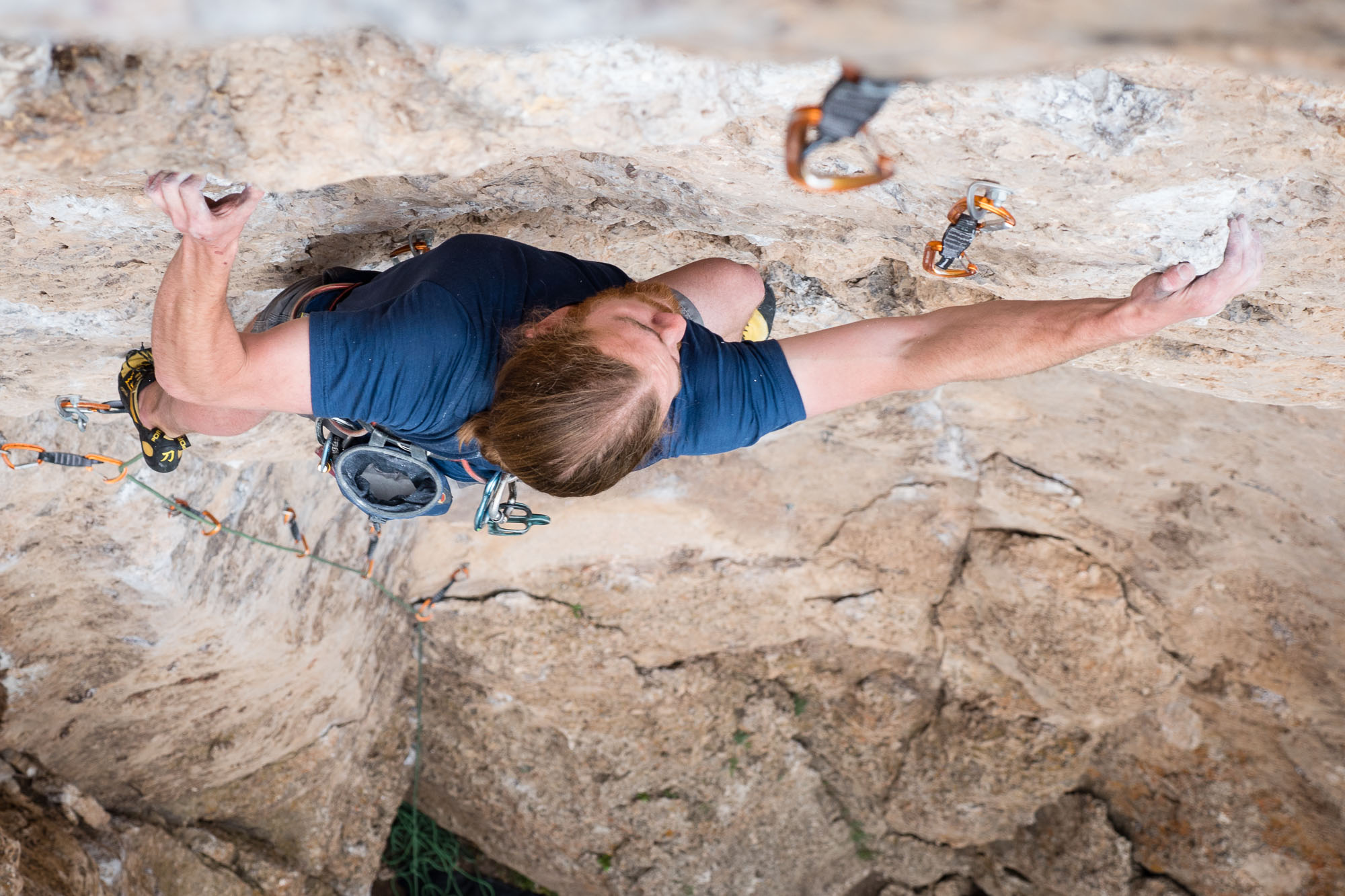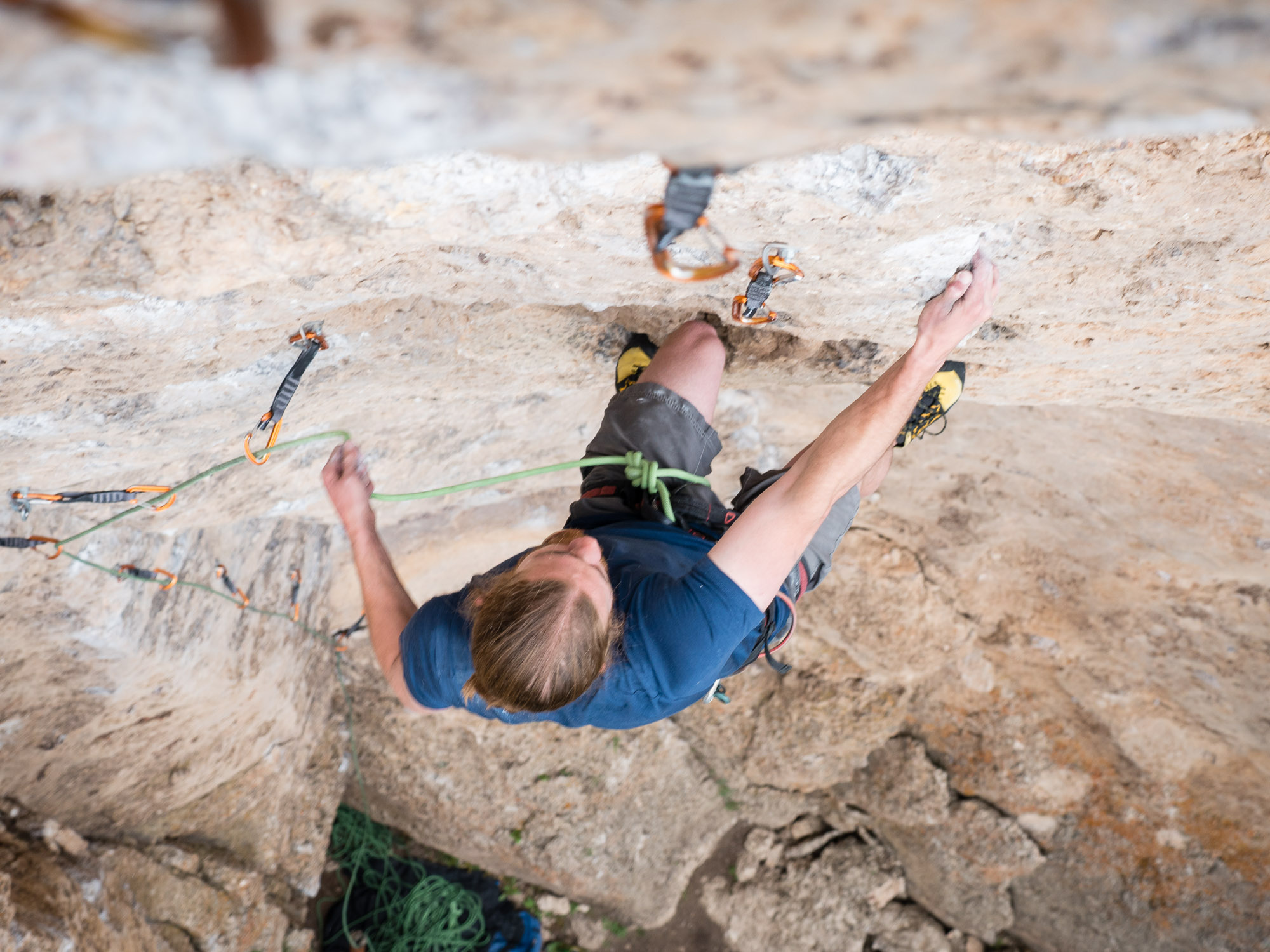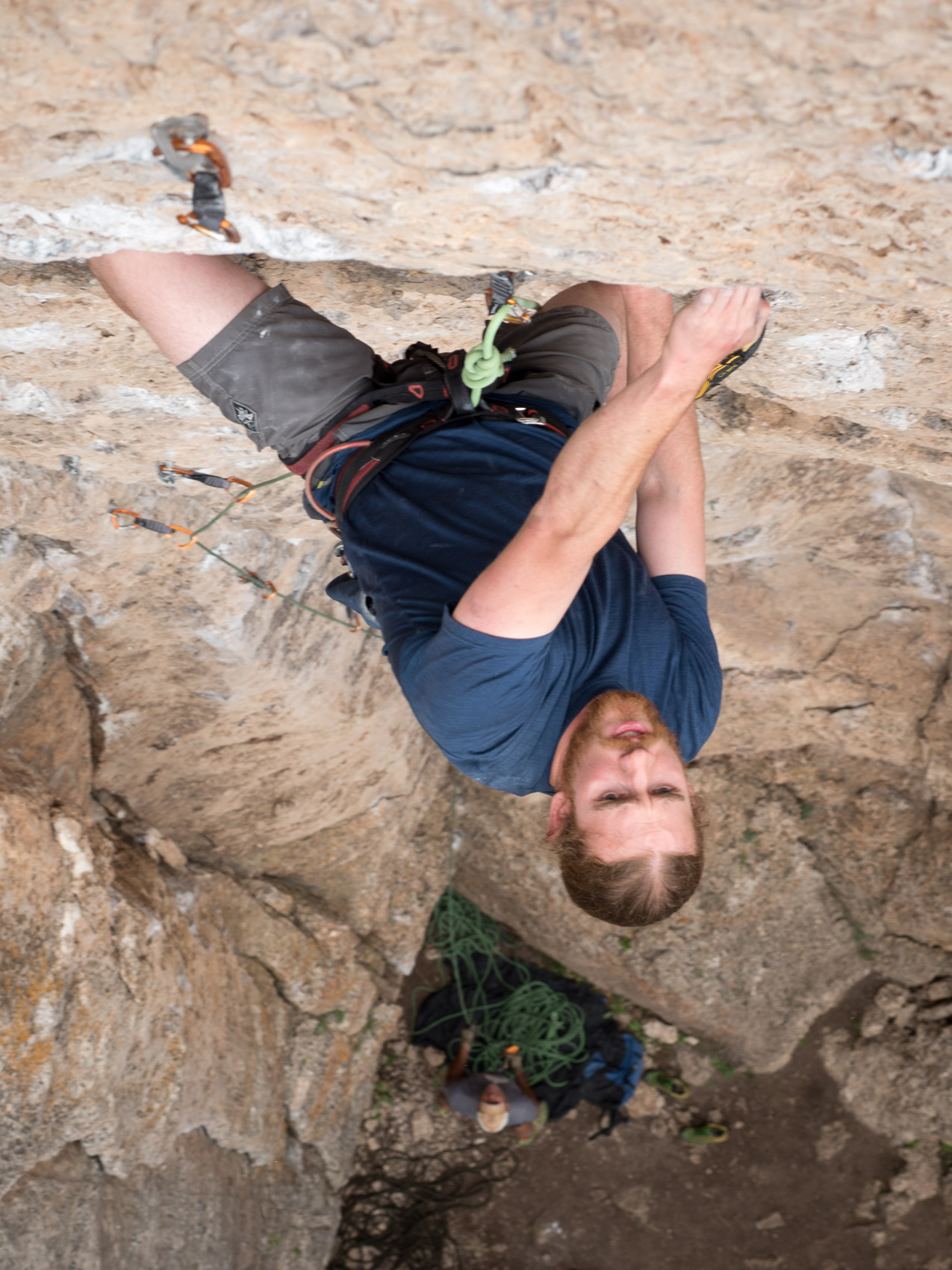 Rest Days :: Days 3 & 6
Trudeau, Hilton and I implemented a two-on-one-off rest day policy. That means that day three was our first day in town.
In Town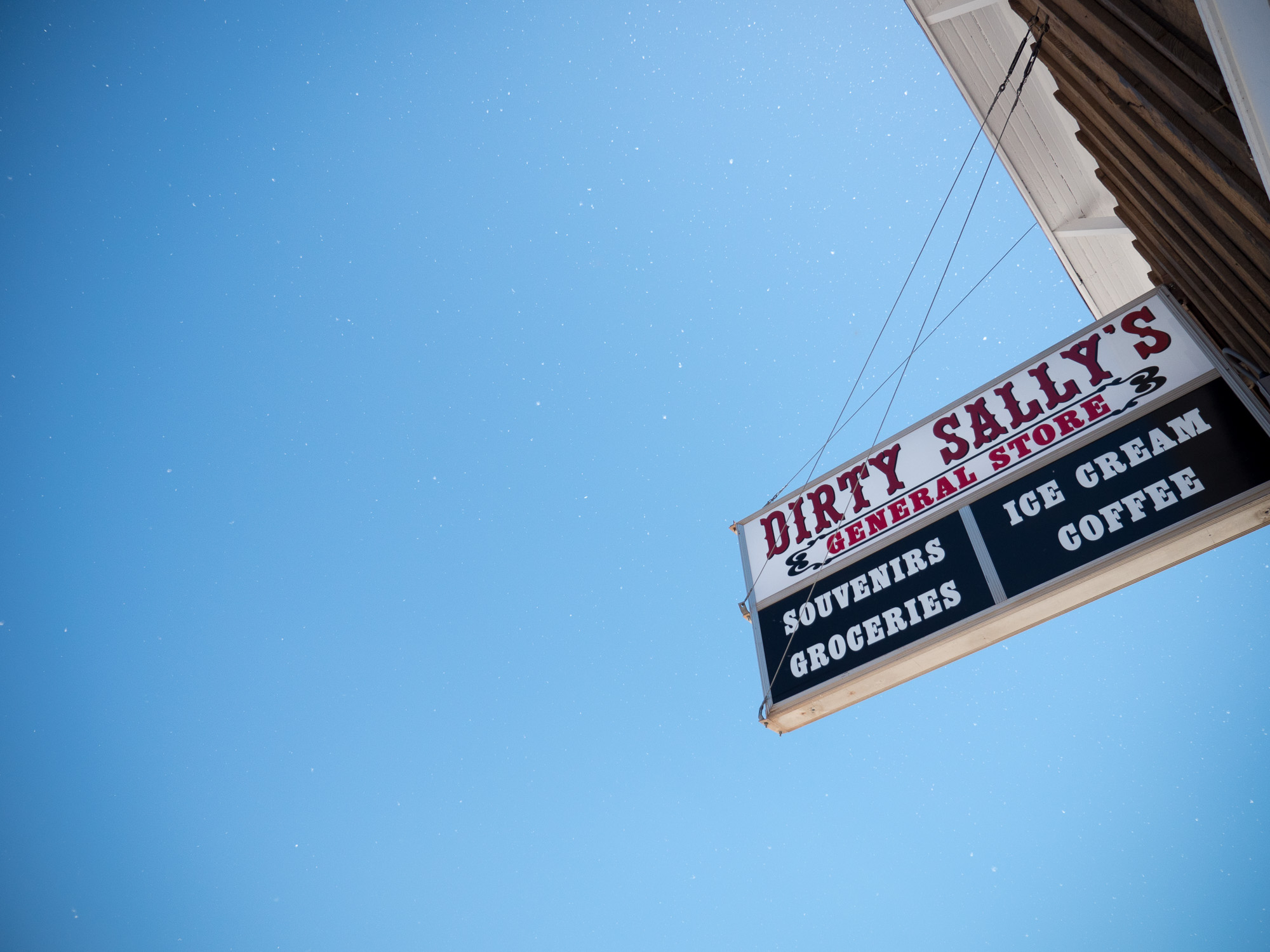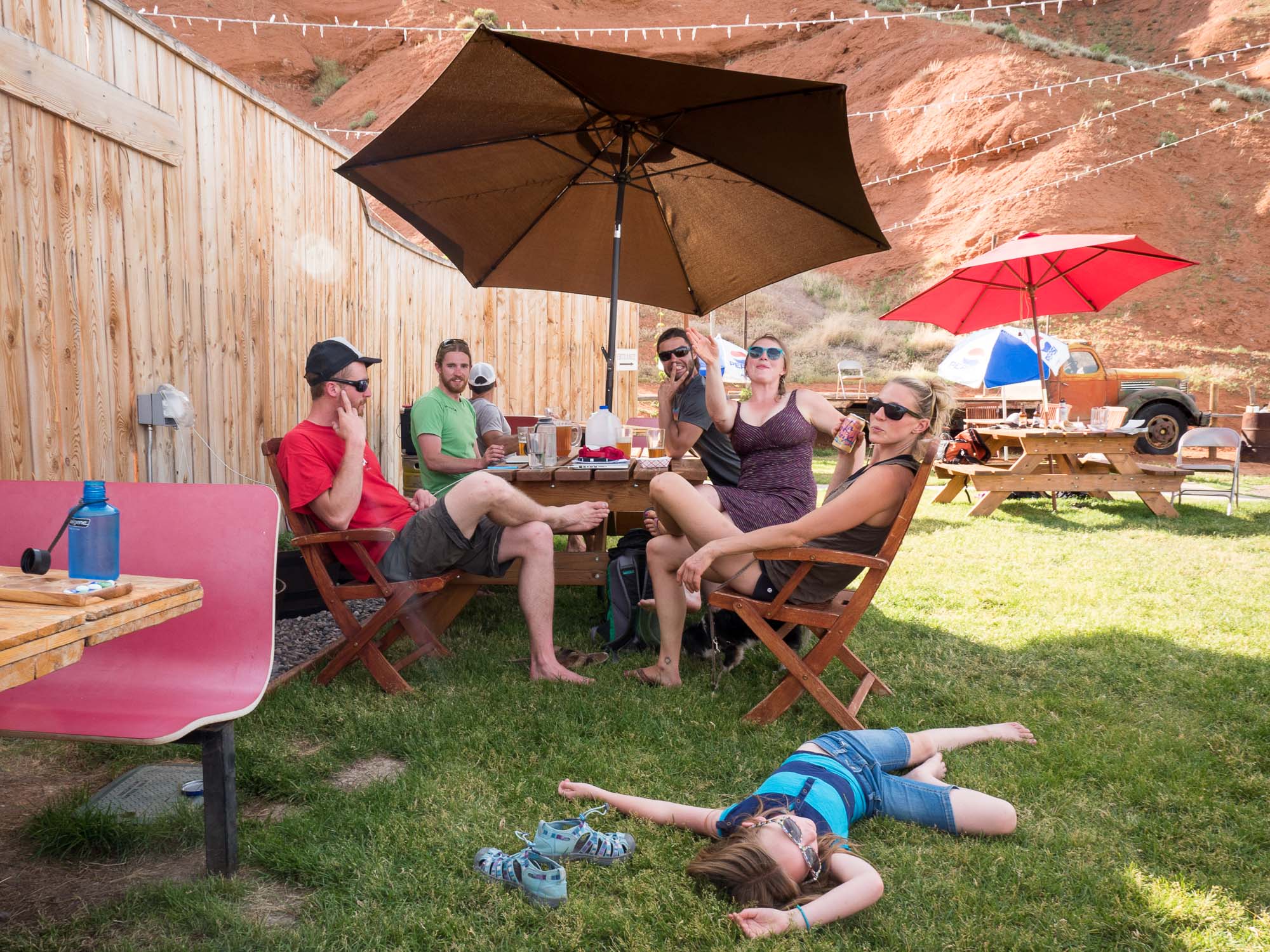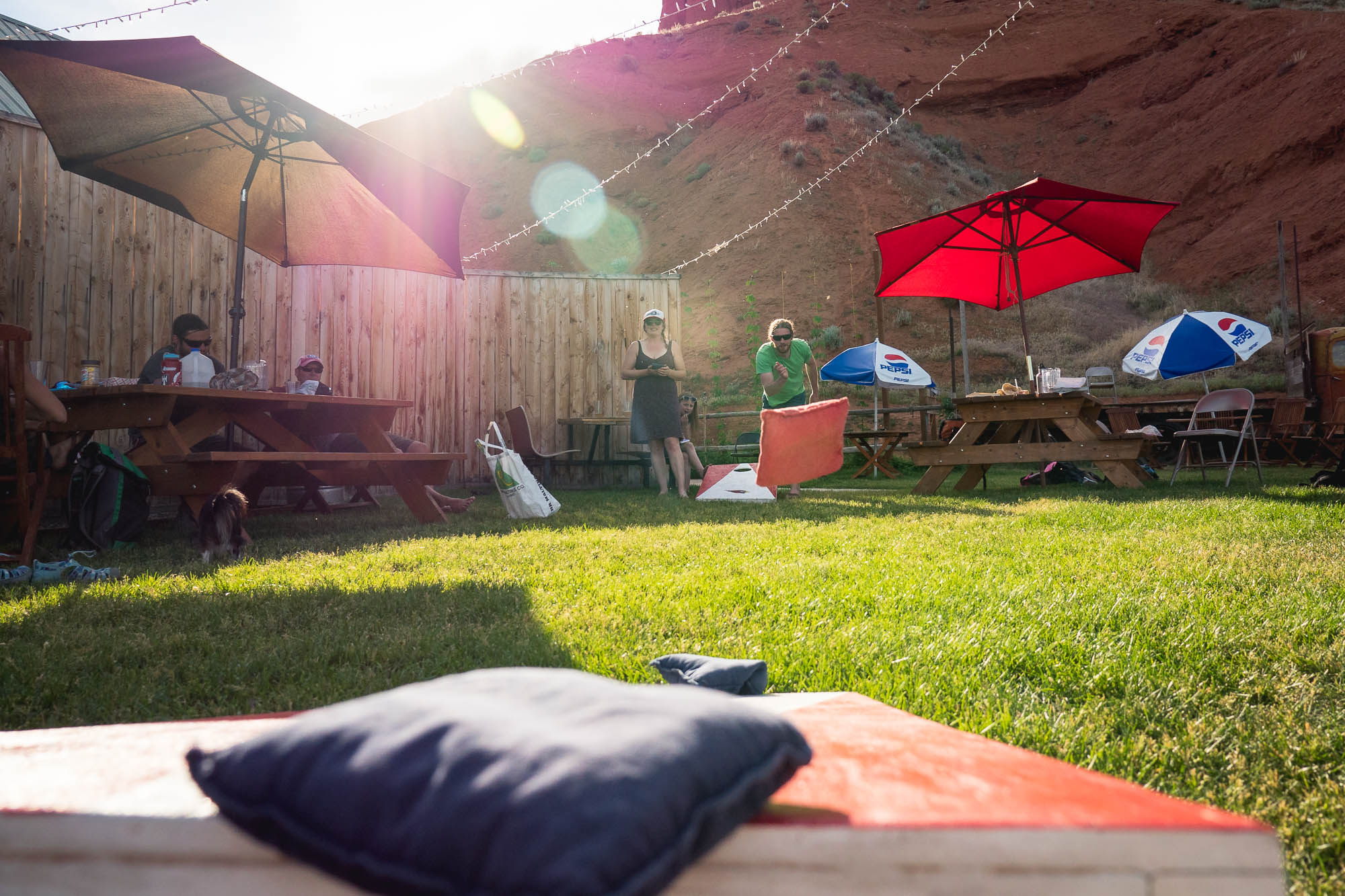 Ten Sleep Creek
Throughout the week, we recovered from climbing - and escaped the 90° temps - by taking advantage of Ten Sleep Creek rushing right by our campsite.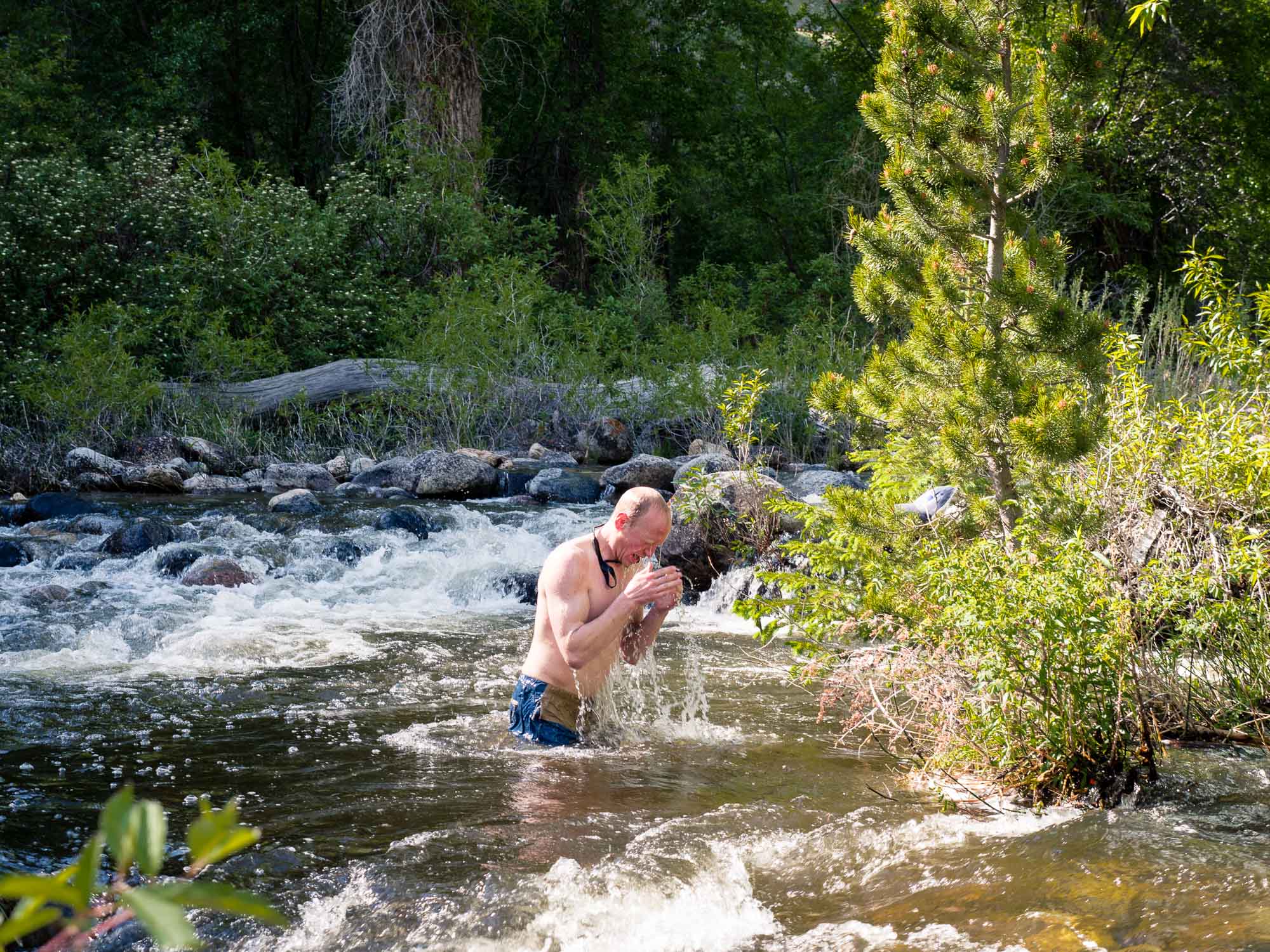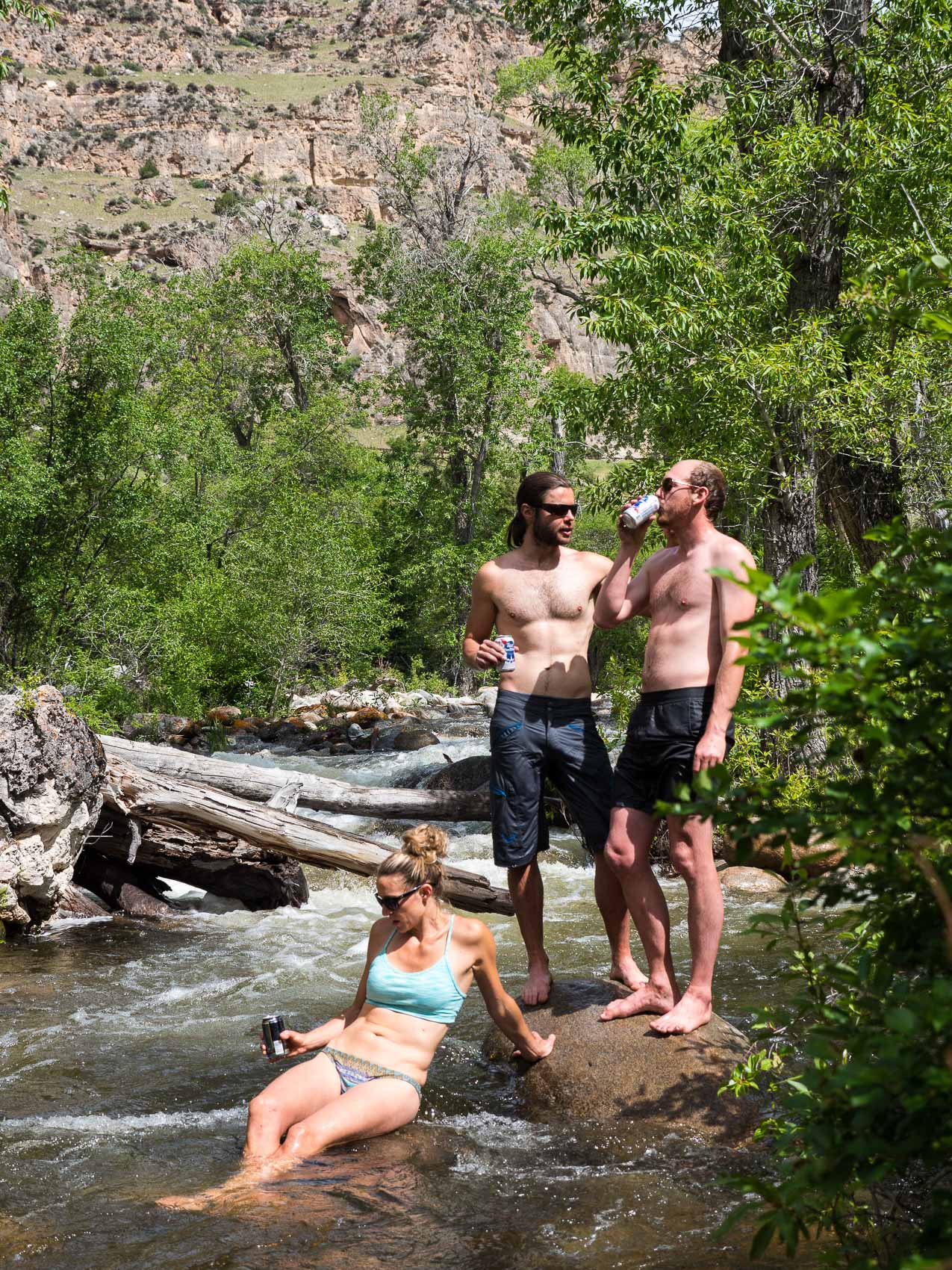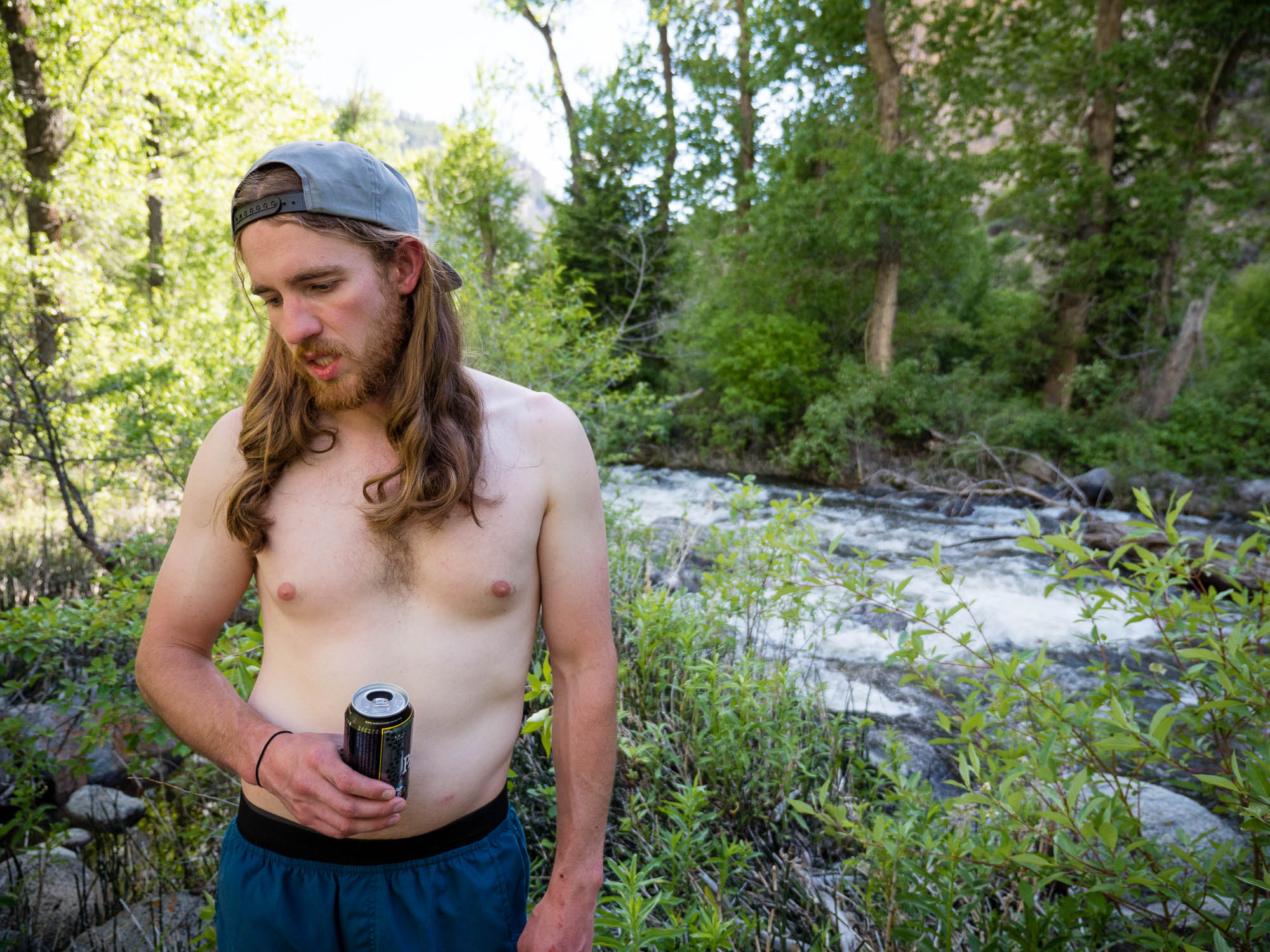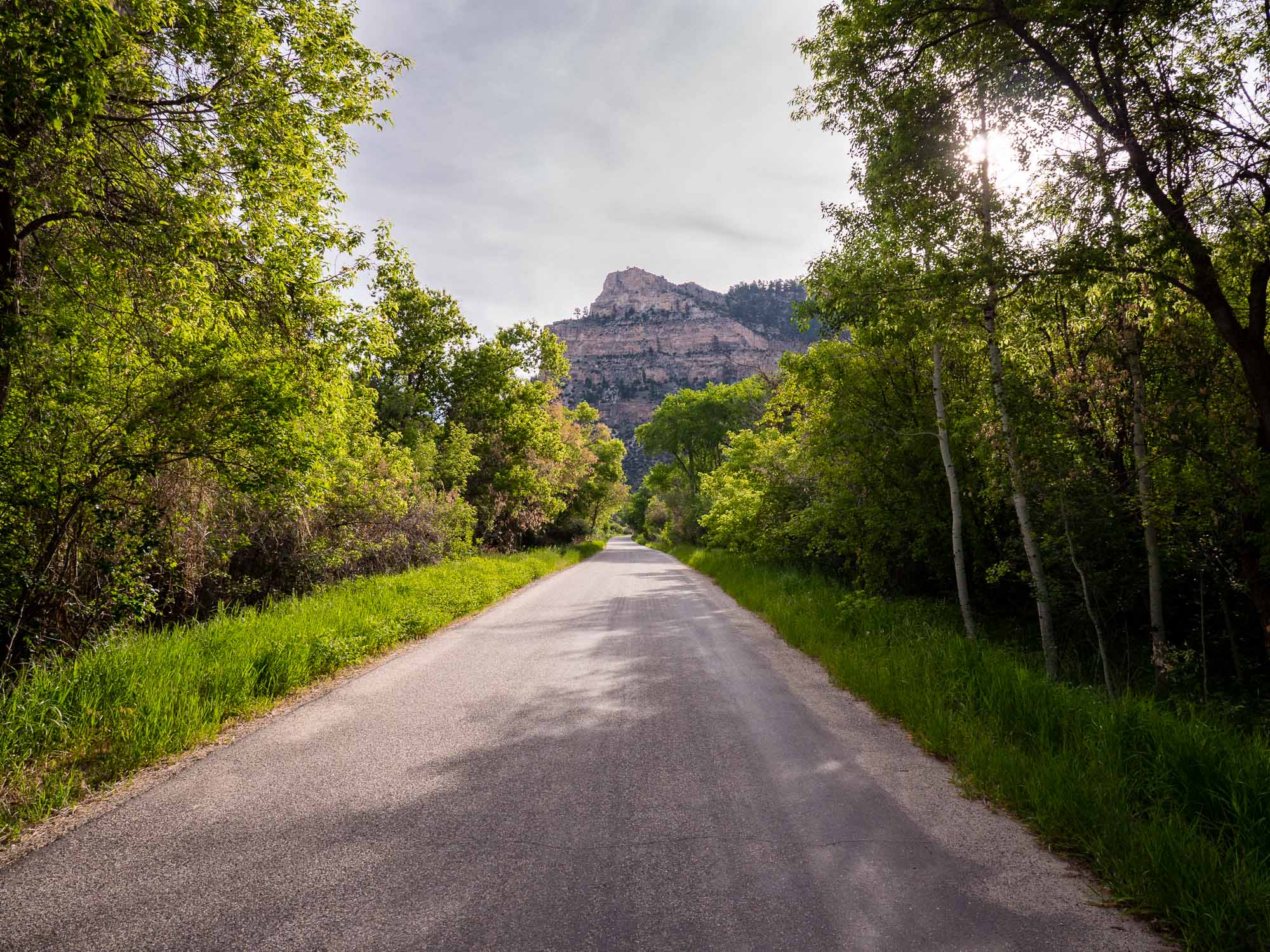 The road from camp
Munitions Roof :: Day 4
Impatient after a day of rest, we started our hike up to Valhalla too early. The hike left us weak and parched, and we spent the next hour crowding together in the shade, waiting for something, anything to cool down enough to be climbable.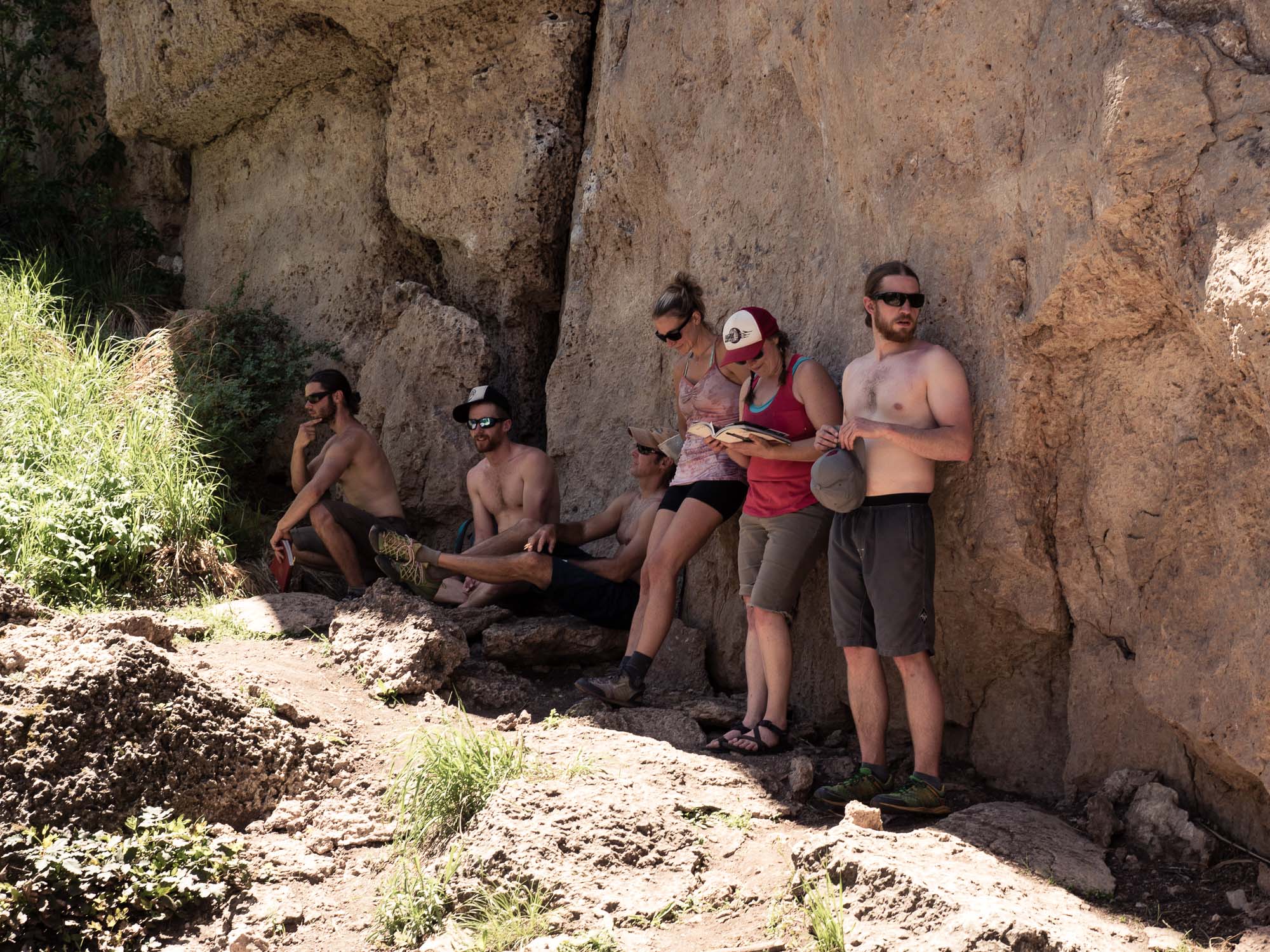 The sun eventually stepped far enough behind the cliffs that our belayers could get in the shade.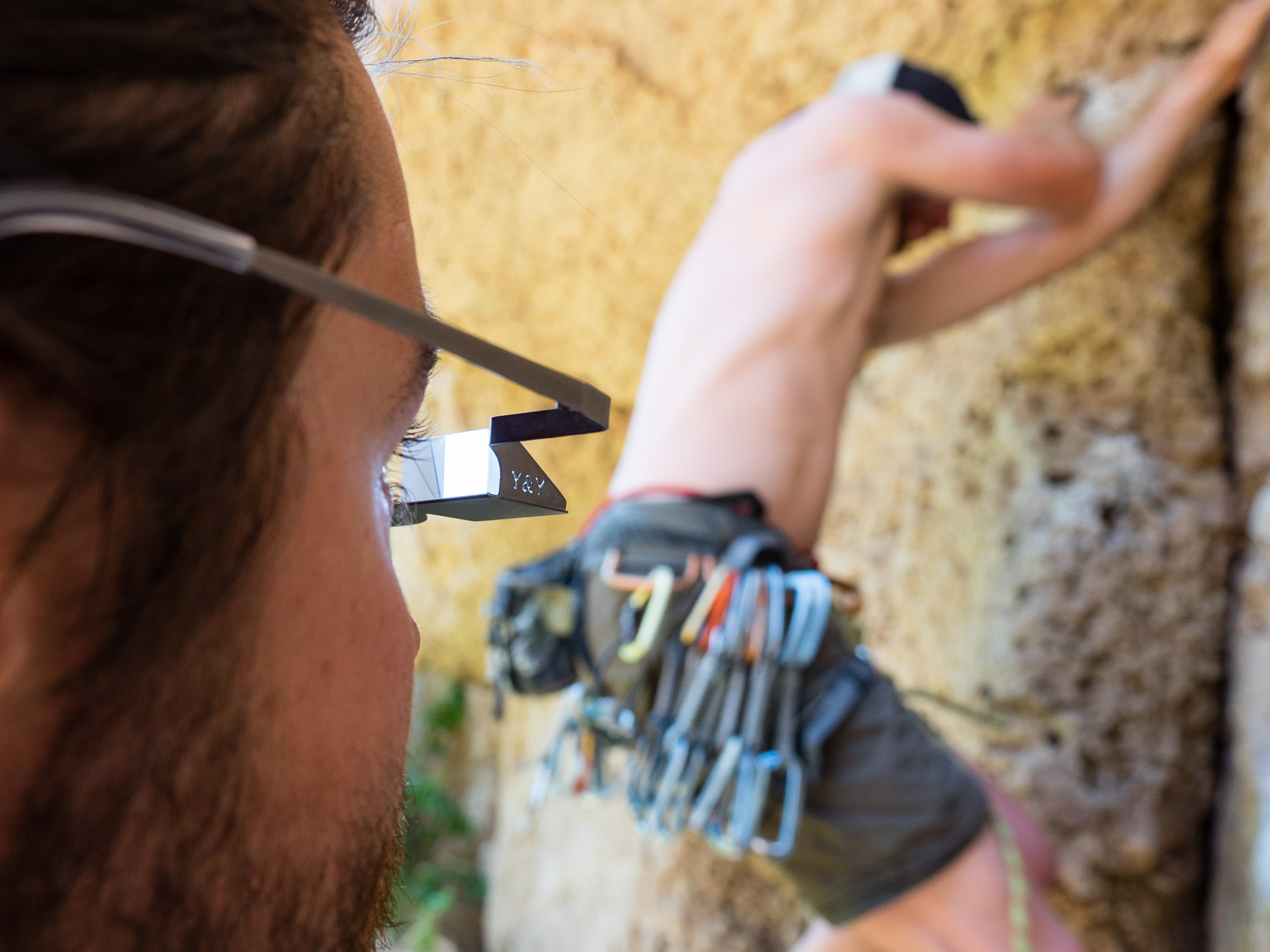 Shane starts Some Boys Never Learn, 10c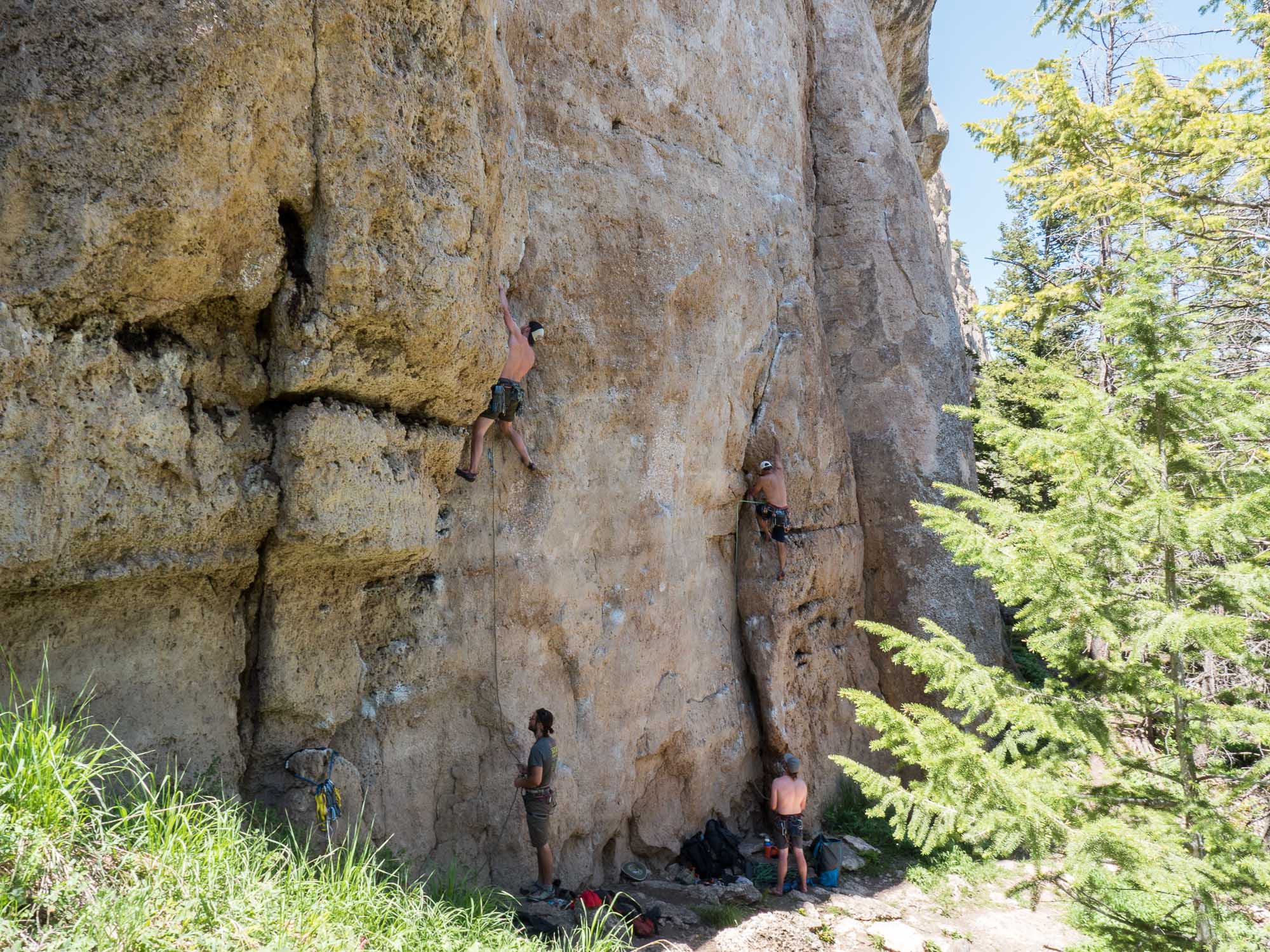 Octavian and Shane on Some Boys, Ken and Chris on Cows Ate My Hammock, 10c
Around to the right, Ken got his first introduction to his Ten Sleep mini-proj, Acid Mother Temple - Face Melter Roof, 11c magic.
Next to it, Chris onsighted Cocaine Rodeo, 12a. His first 12 onsight in many years, and I believe redpoint as well? Talking to him this week, he's stoked as hell to head back to Wild Iris and lay the smackdown on his old enemies there.
I gave Cocaine Rodeo a try after Chris, and nailed my first ever 5.12, bonus points for my first redpoint being an onsight (come to think of it, my first 5.11 was an onsight).
As an alpenstorm started rolling in I watched OG give it the ol' college try on Dickins Cider, 12c.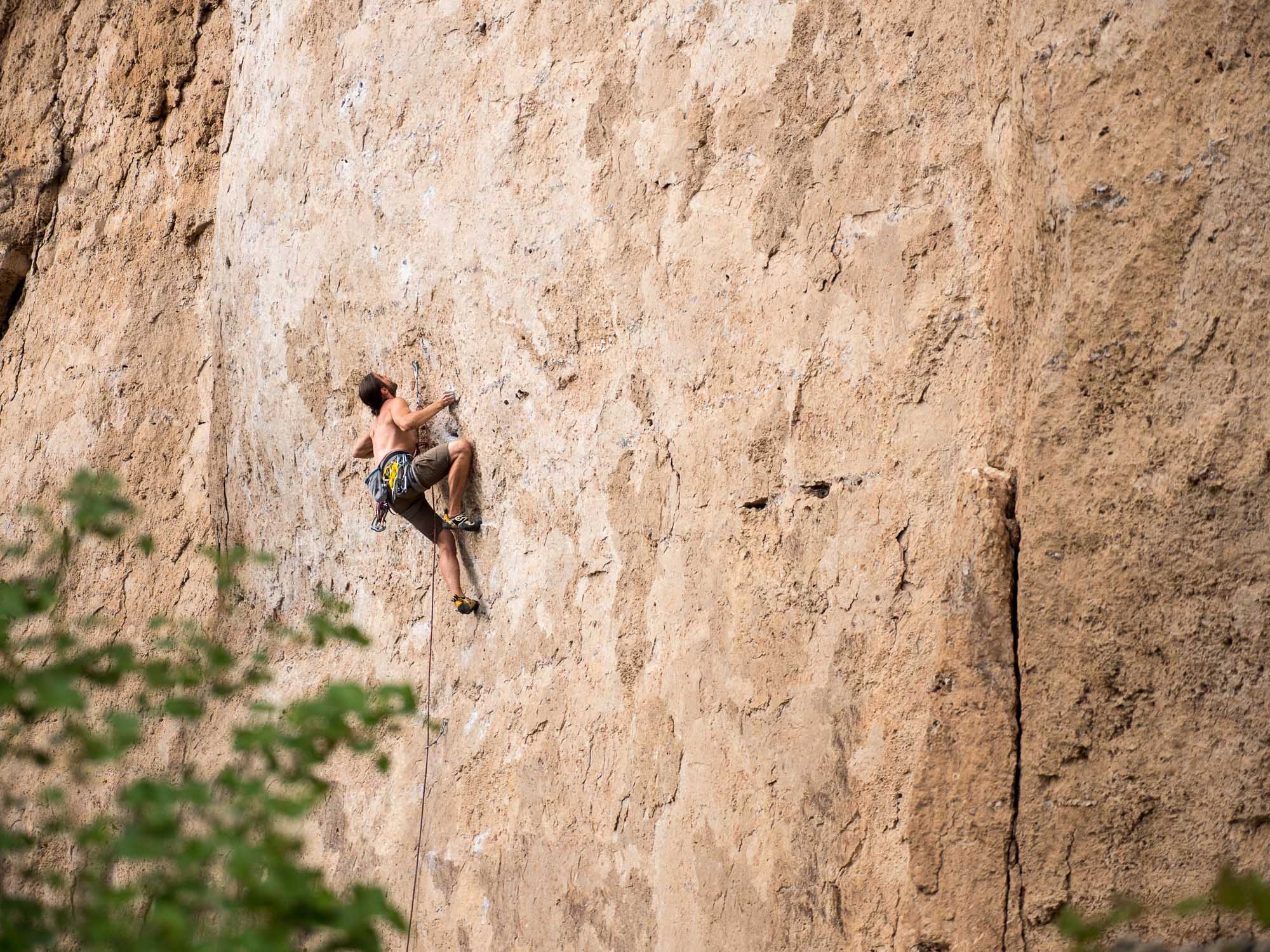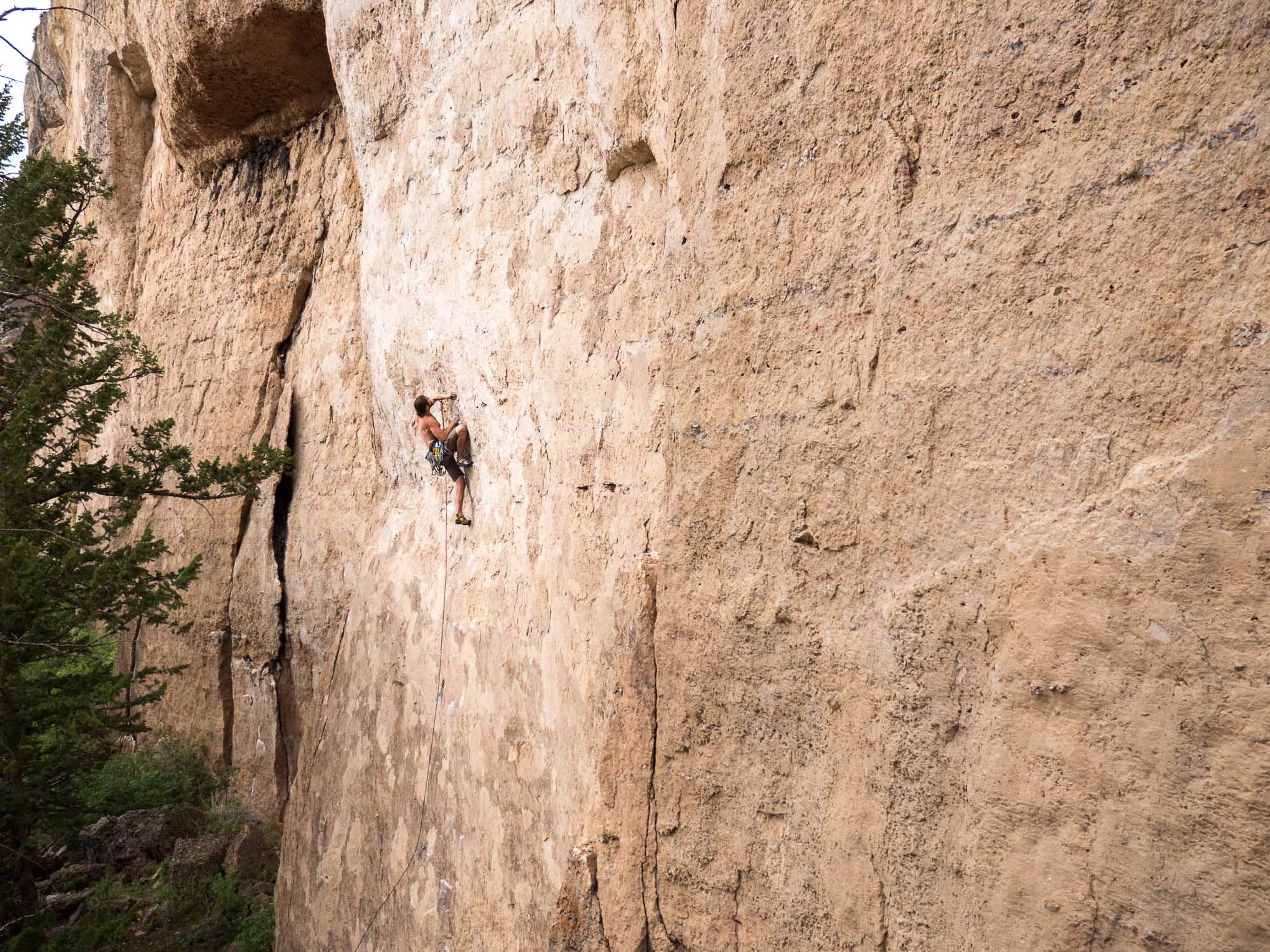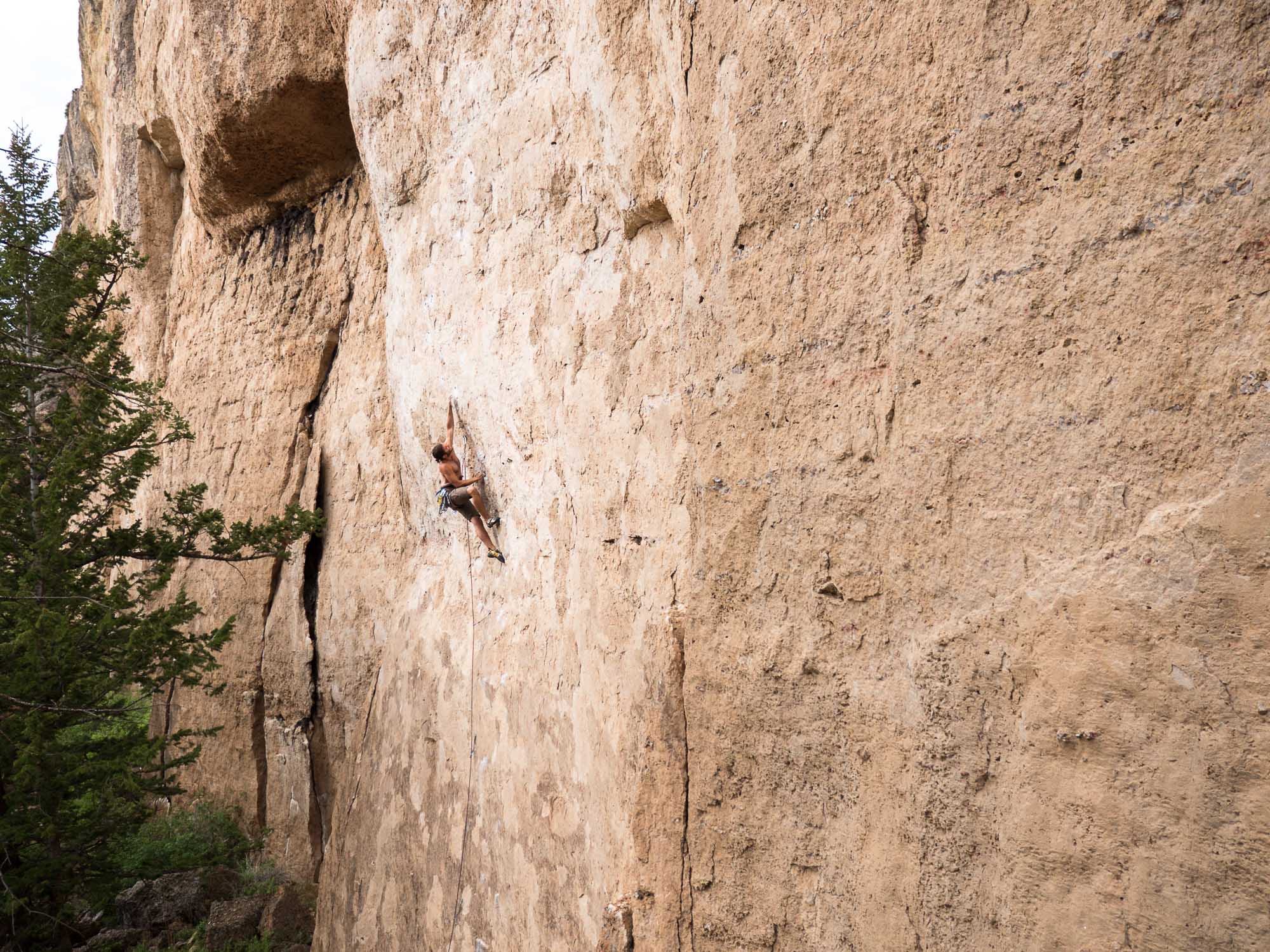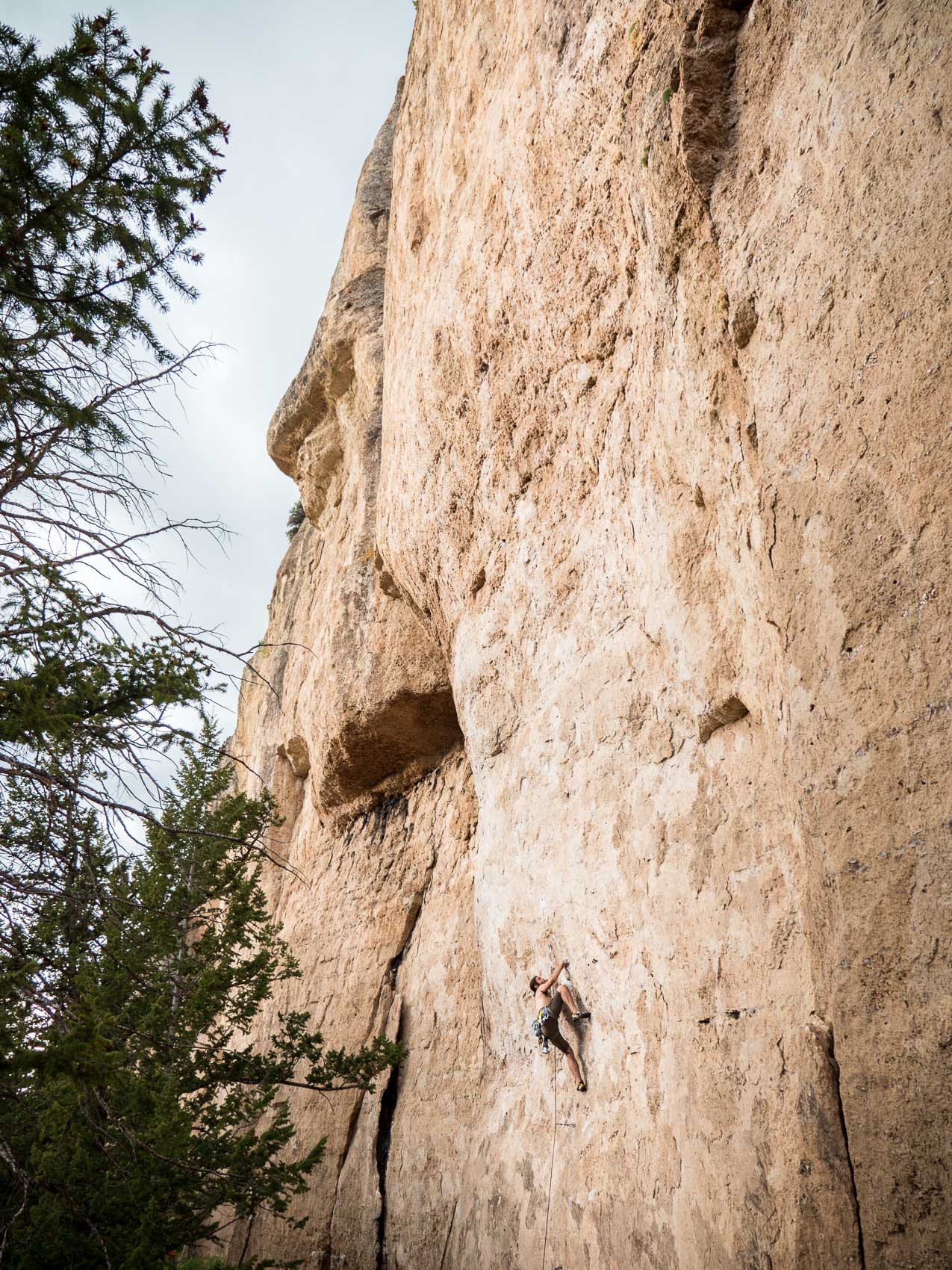 Valhalla Again :: Day 5
We came back to get Ken's draws from Acid Mother Temple - Face Melter Roof, since the rain the day before had forced him to bail halfway up. I tried the route in an effort to discover what had so captured my friend's attention and walked away with a glowing review after a tough onsight.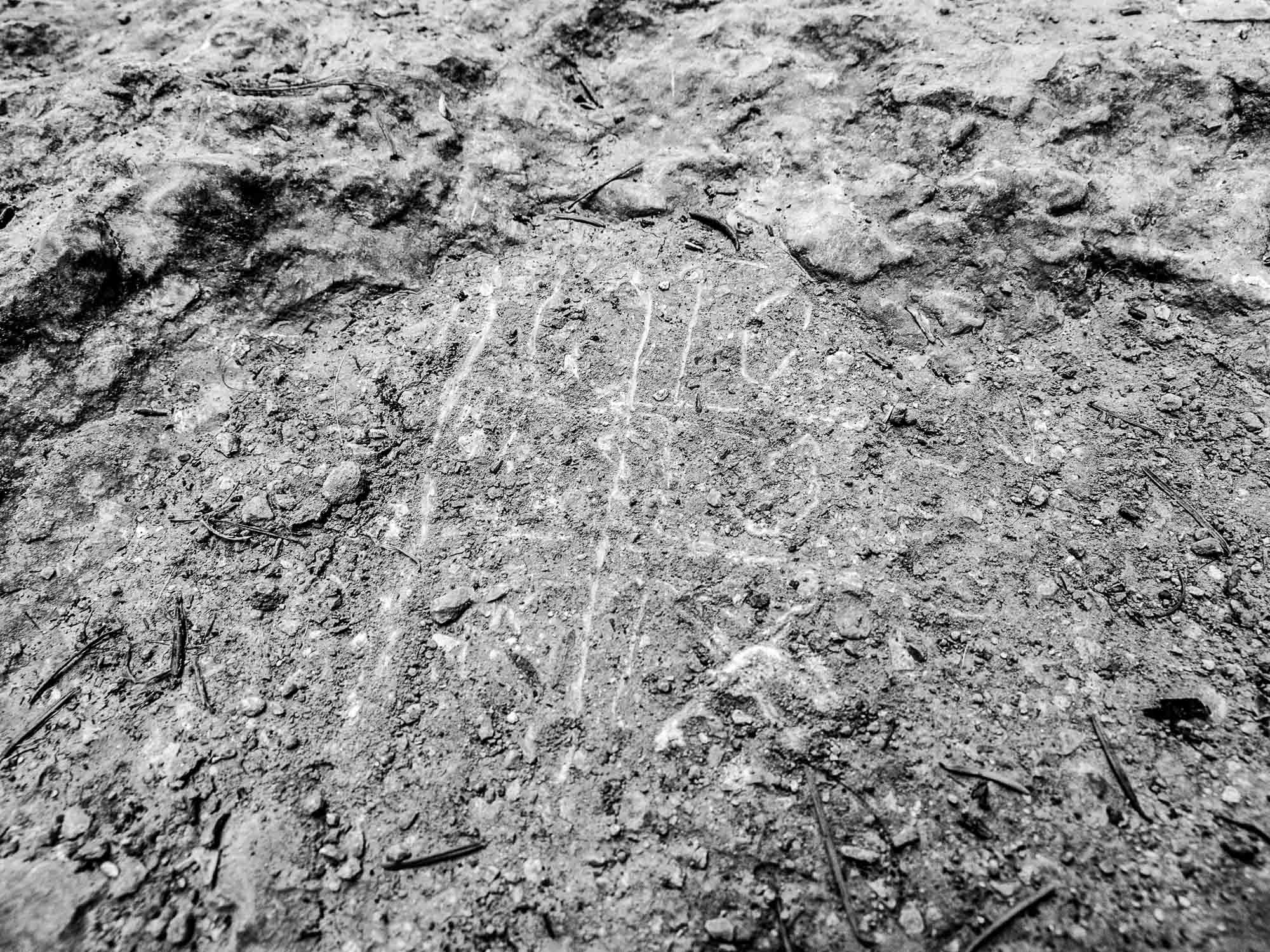 Ken and KenZ pass time between burns playing Tic-tac-toe
Ken's efforts also interested Shaleas, who volunteered to take what they call the "gangster whip" when she pumped out on the final moves of the bulge.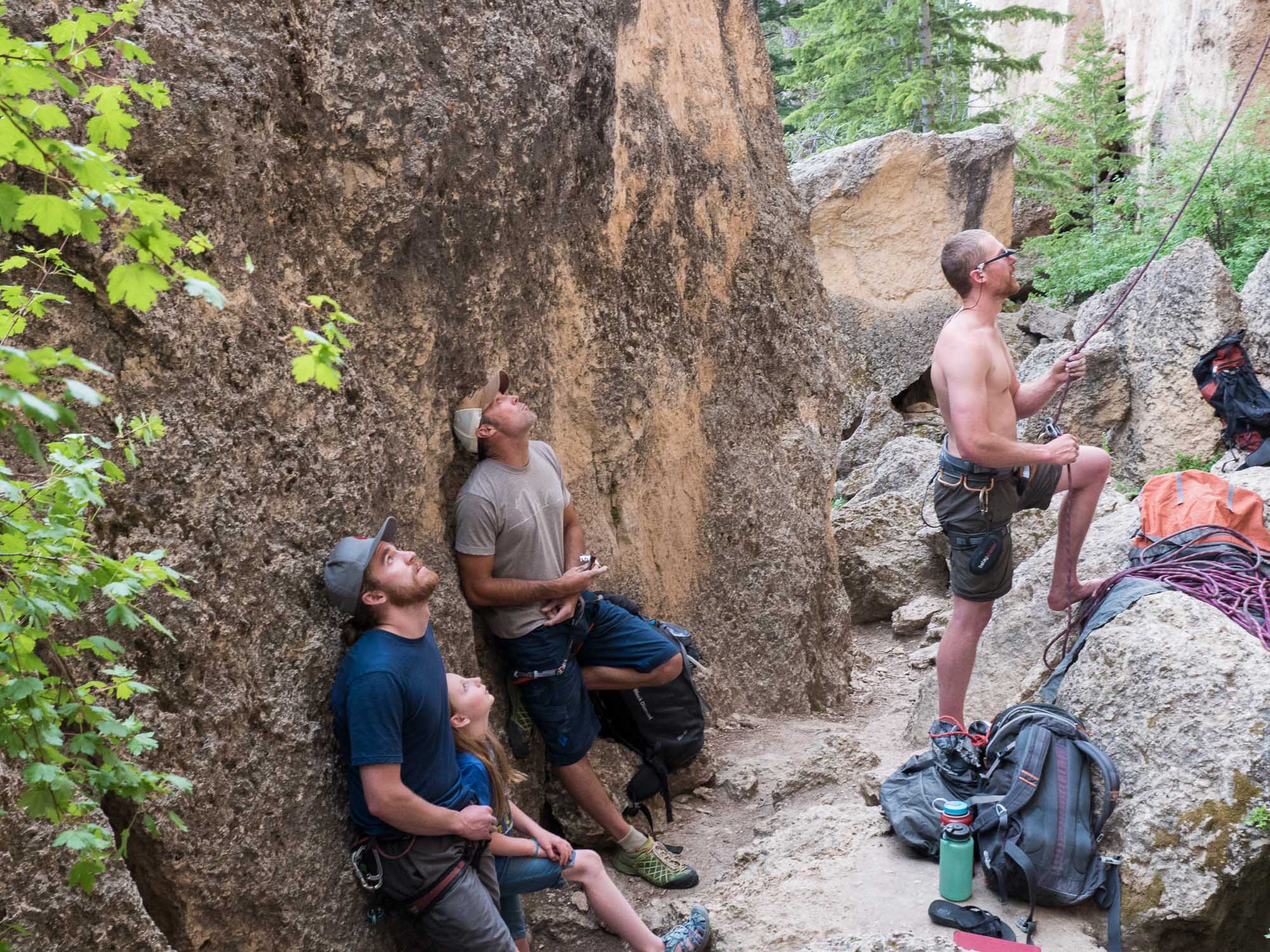 The peanut gallery watches Shaleas's attempt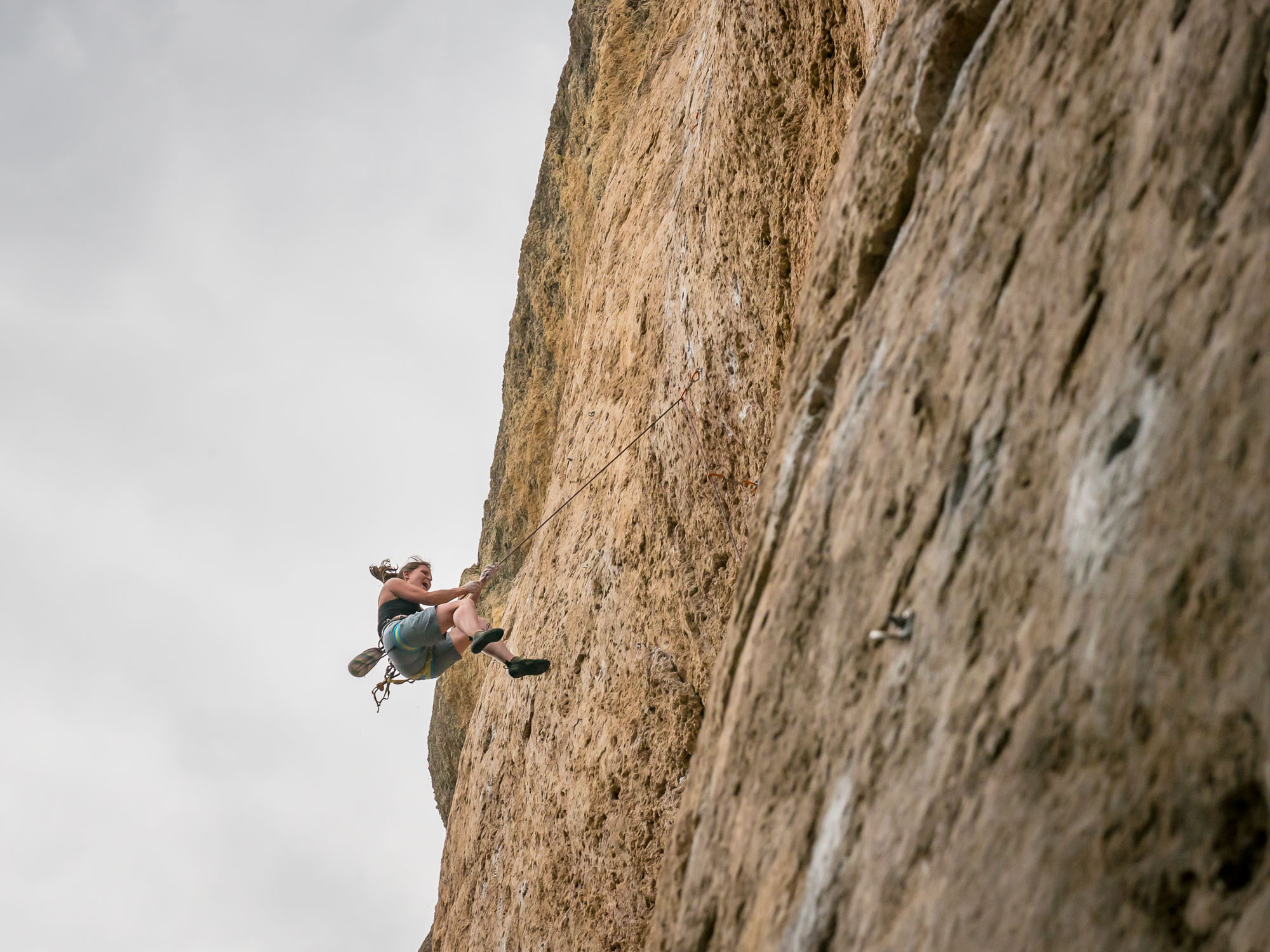 I took a repeat attempt on Hanoi Hilton that day. It went well enough but not well enough to go.
The After 5 Crag :: Day 7
Something different was in the air on our seventh day. The oppressive heat had lifted, and looking up-canyon the tops of the cliffs were obscured under a heavy layer of fog.
Ken, Chris and I broke camp quick-like and split to a crag you normally couldn't climb until well after its name would suggest: The After 5 Crag.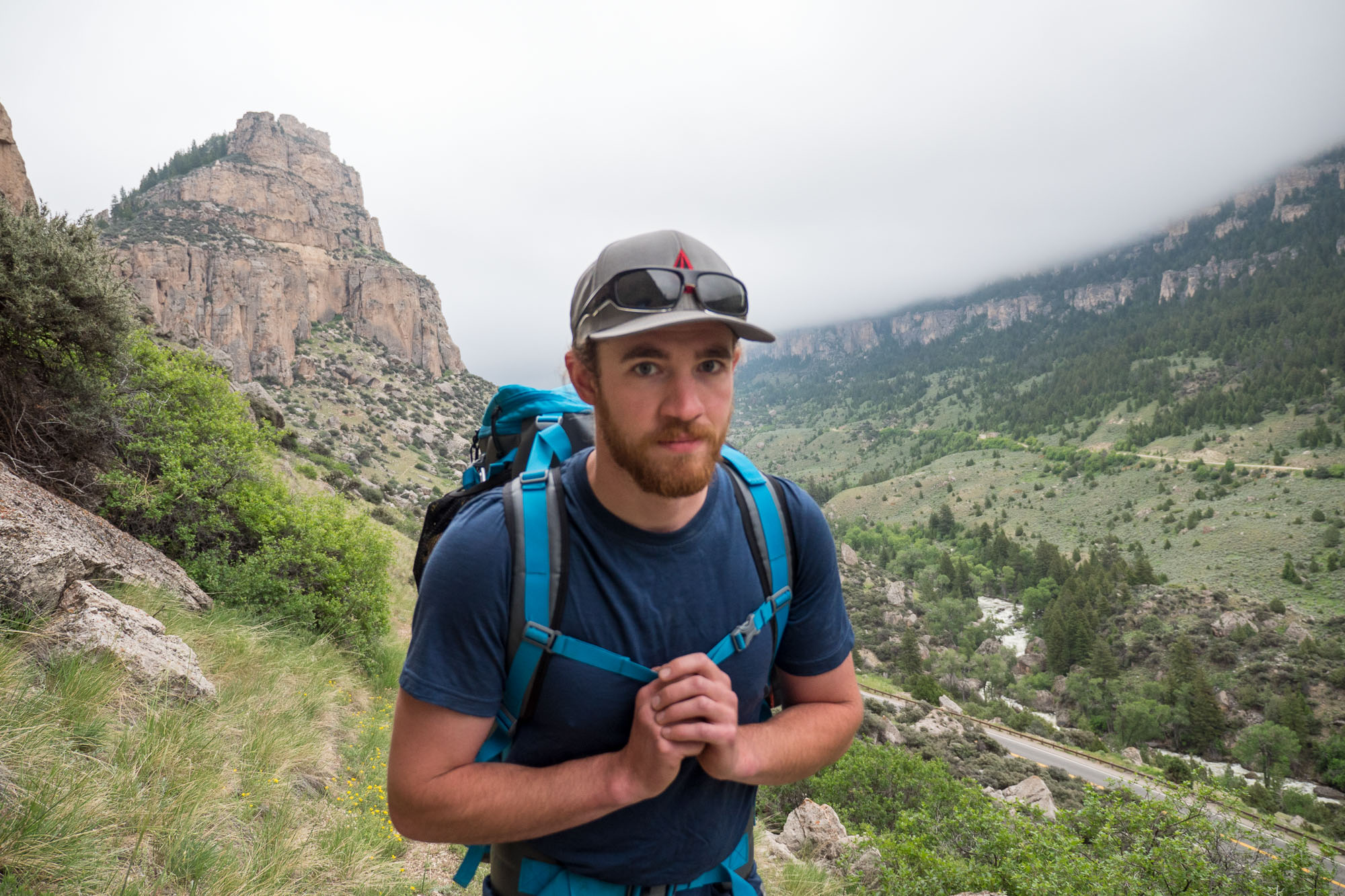 Ken on the way up to After 5
We warmed up on BBQ Buddies Control the Cosmos, a fantastic 10c that went from enjoyable slab to slightly overhung laybacking.
From there, we got in one more warmup by sessioning Shoulda Stopped at One, a 10d whose anchors stopped at the start of Whiskey Gina, the 12b overhanging fingercrack that had drawn Chris and I to the spot in the first place.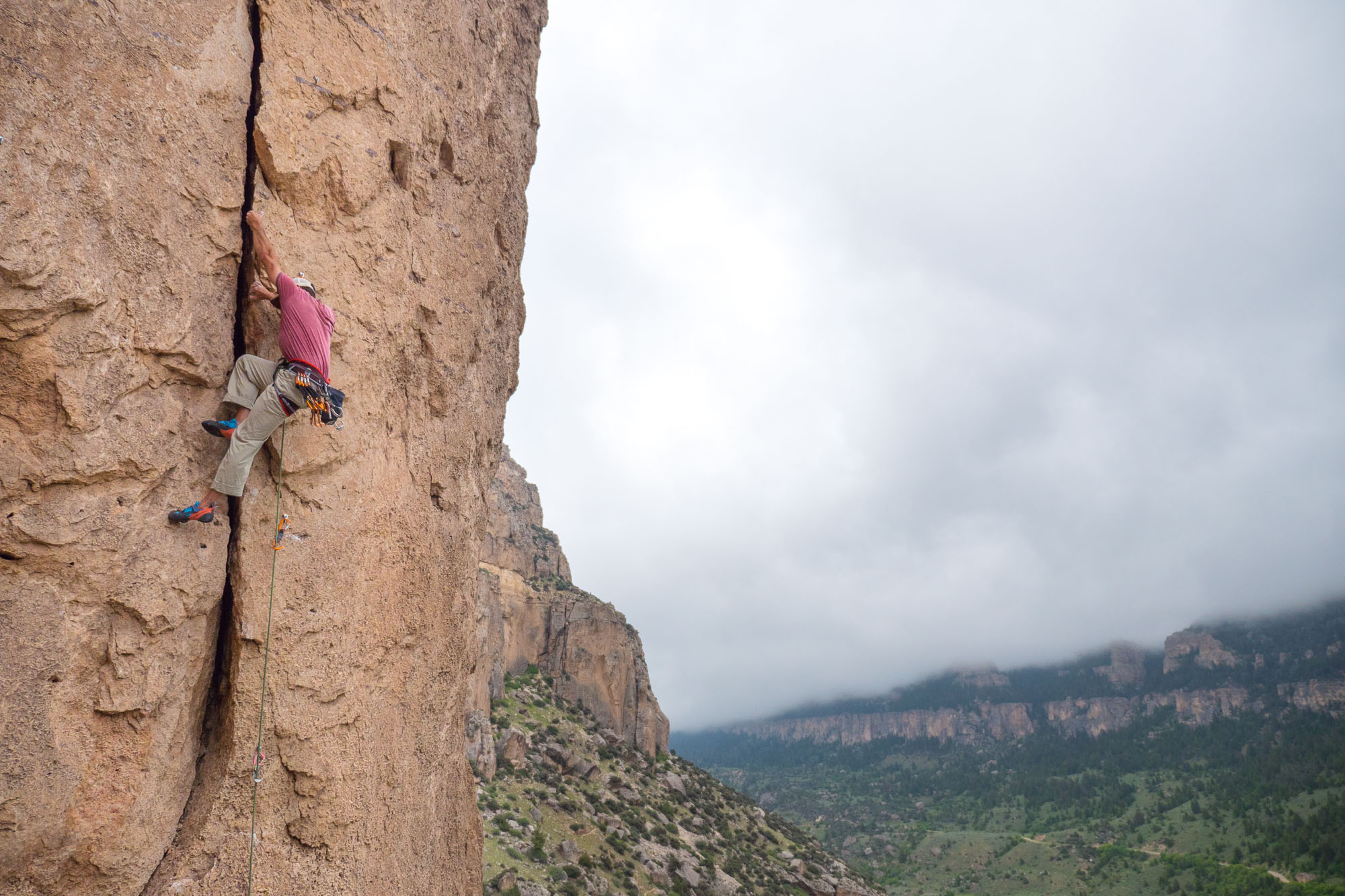 Trudeau enjoys cool weather on Shoulda Stopped At One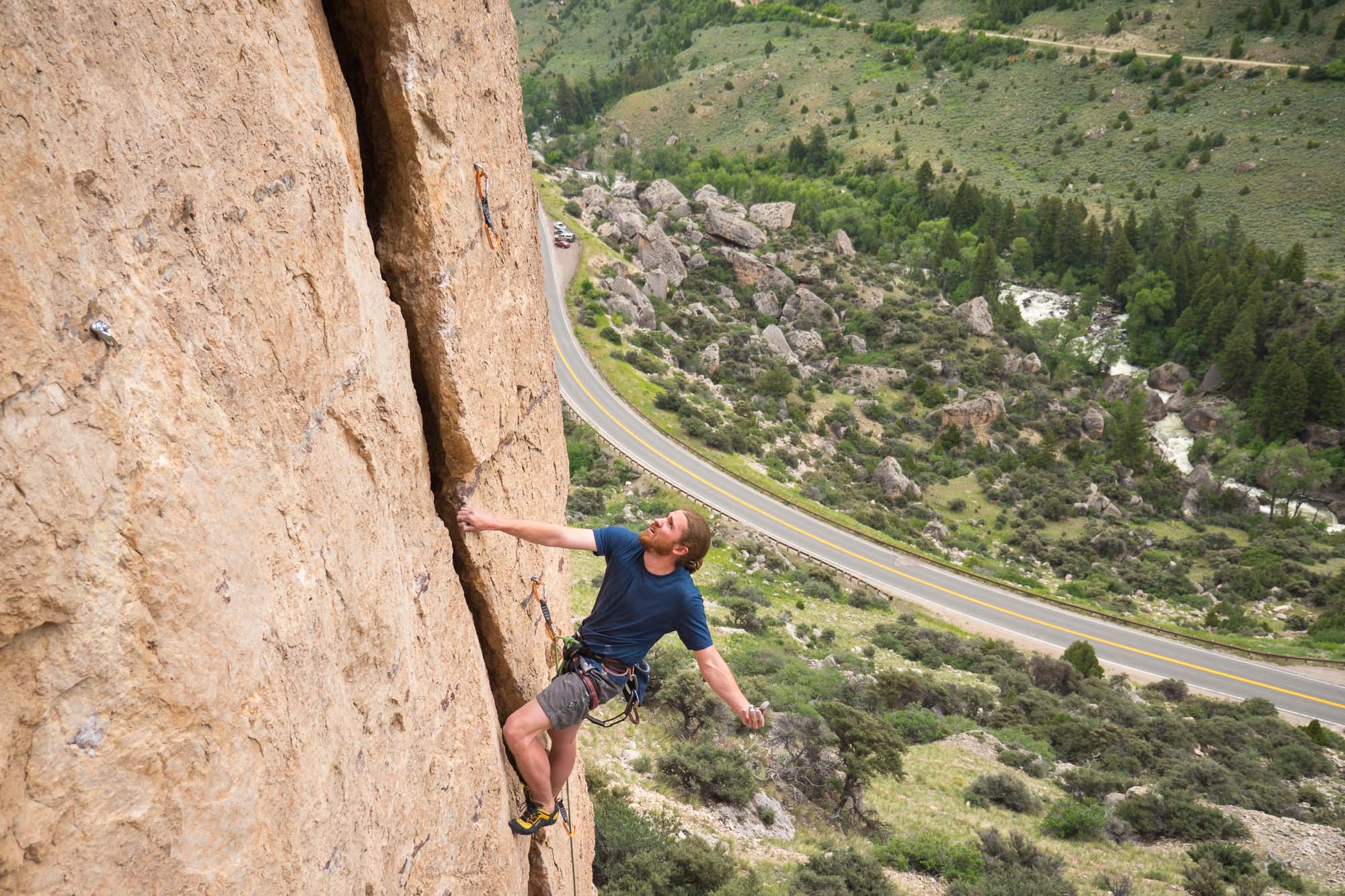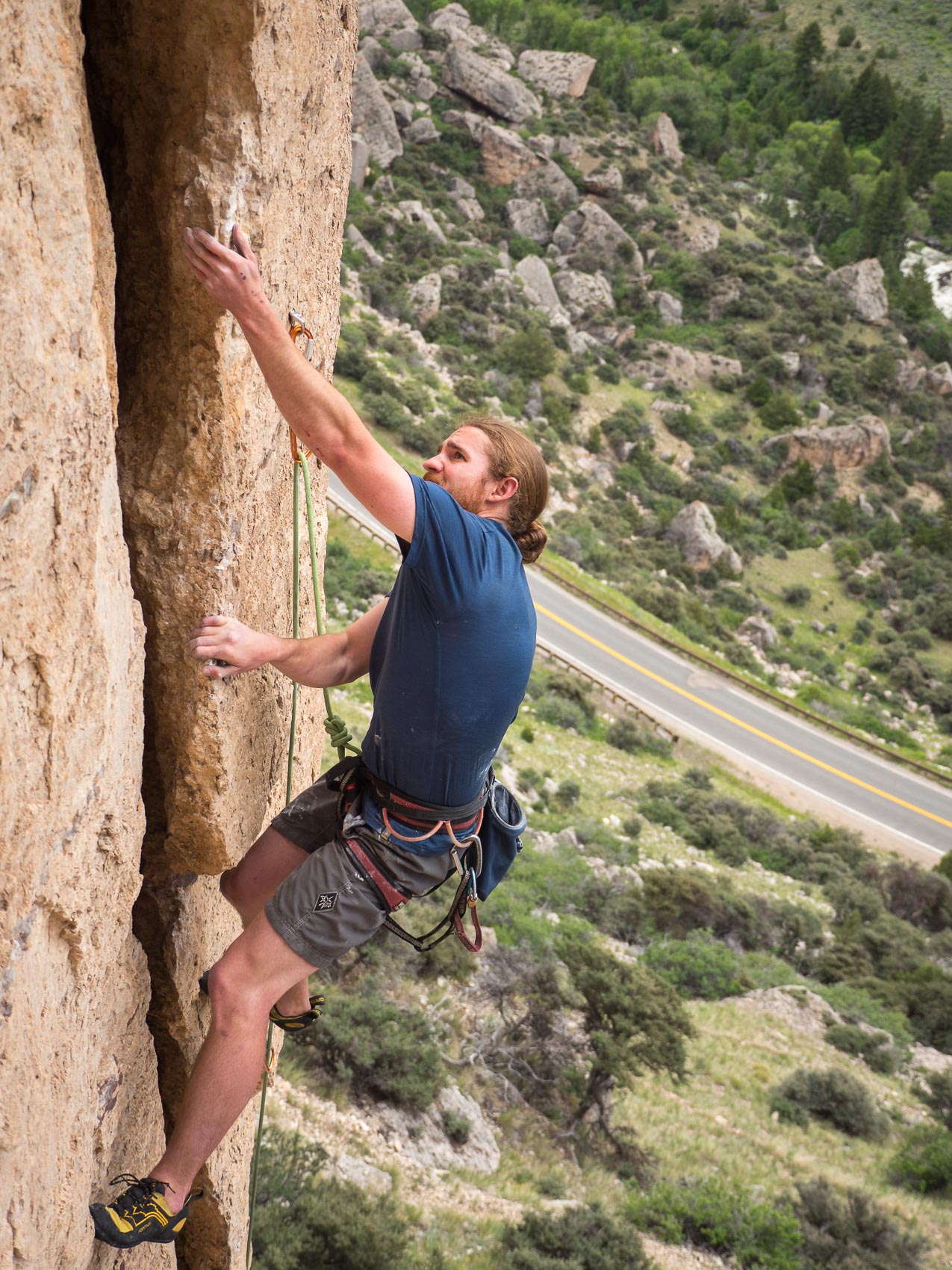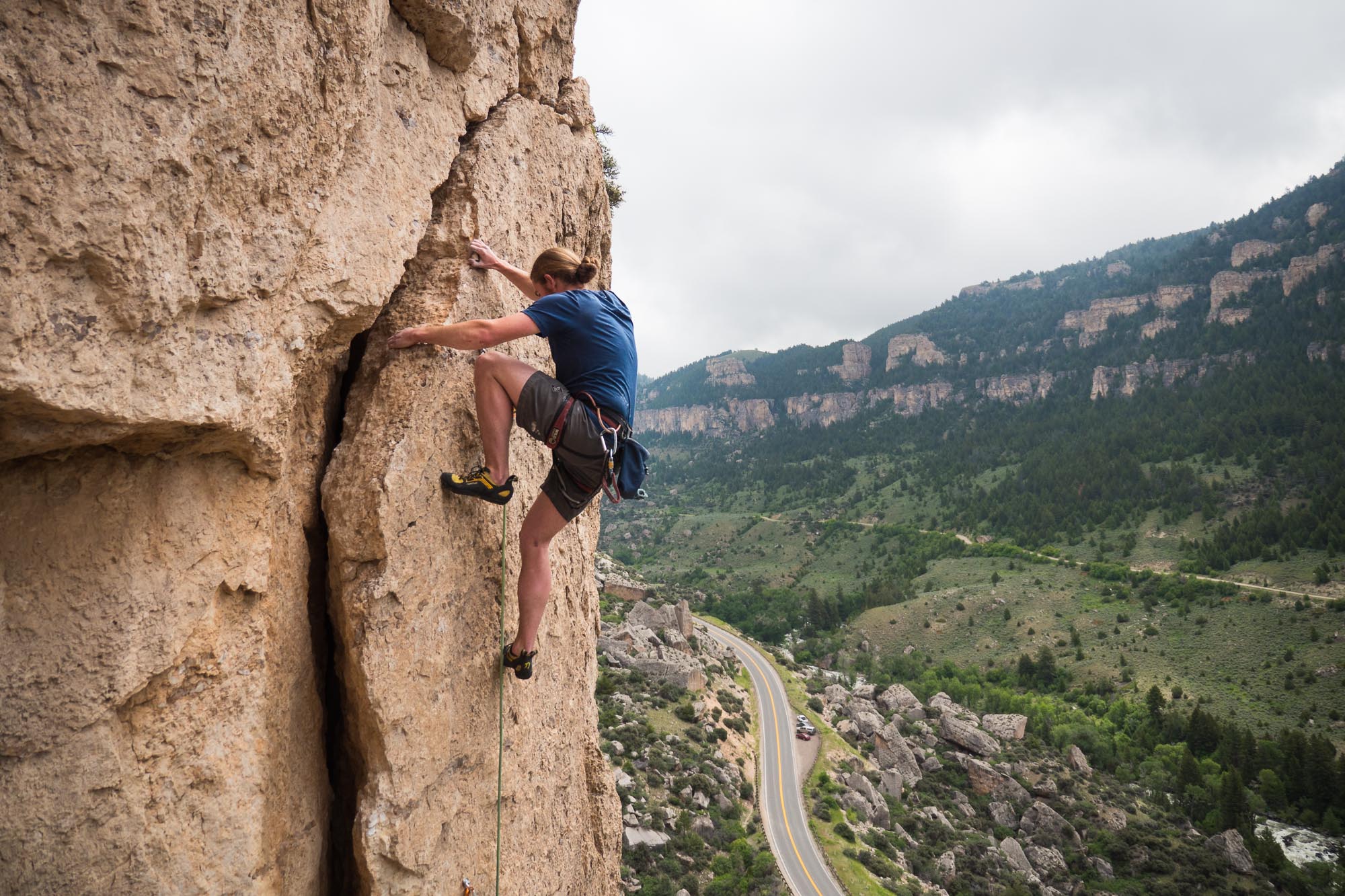 Ken at the anchors of Shoulda
Two warmup laps in, it was time for the real burn.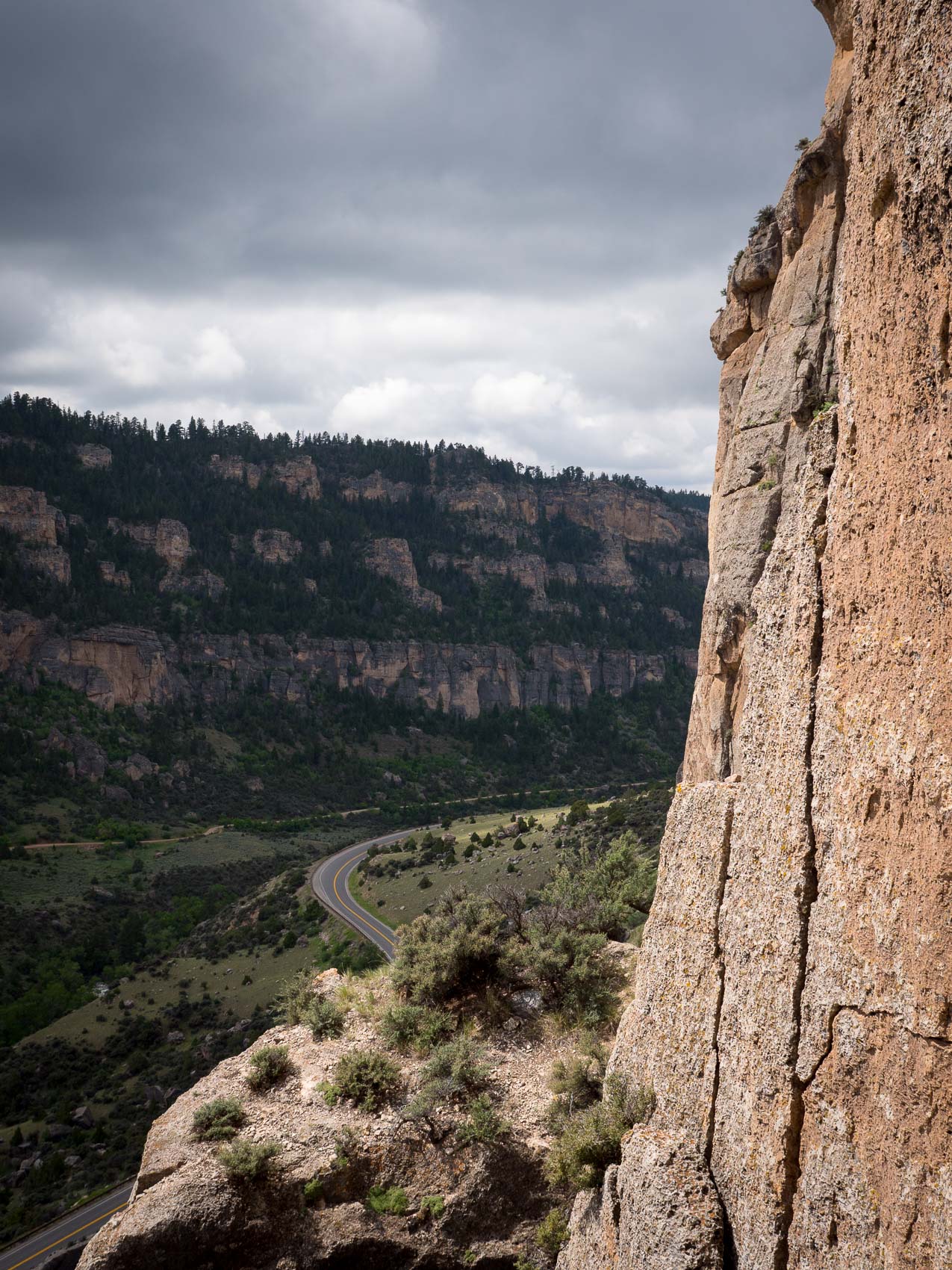 Down-canyon from After 5 Crag
First there's the 10d...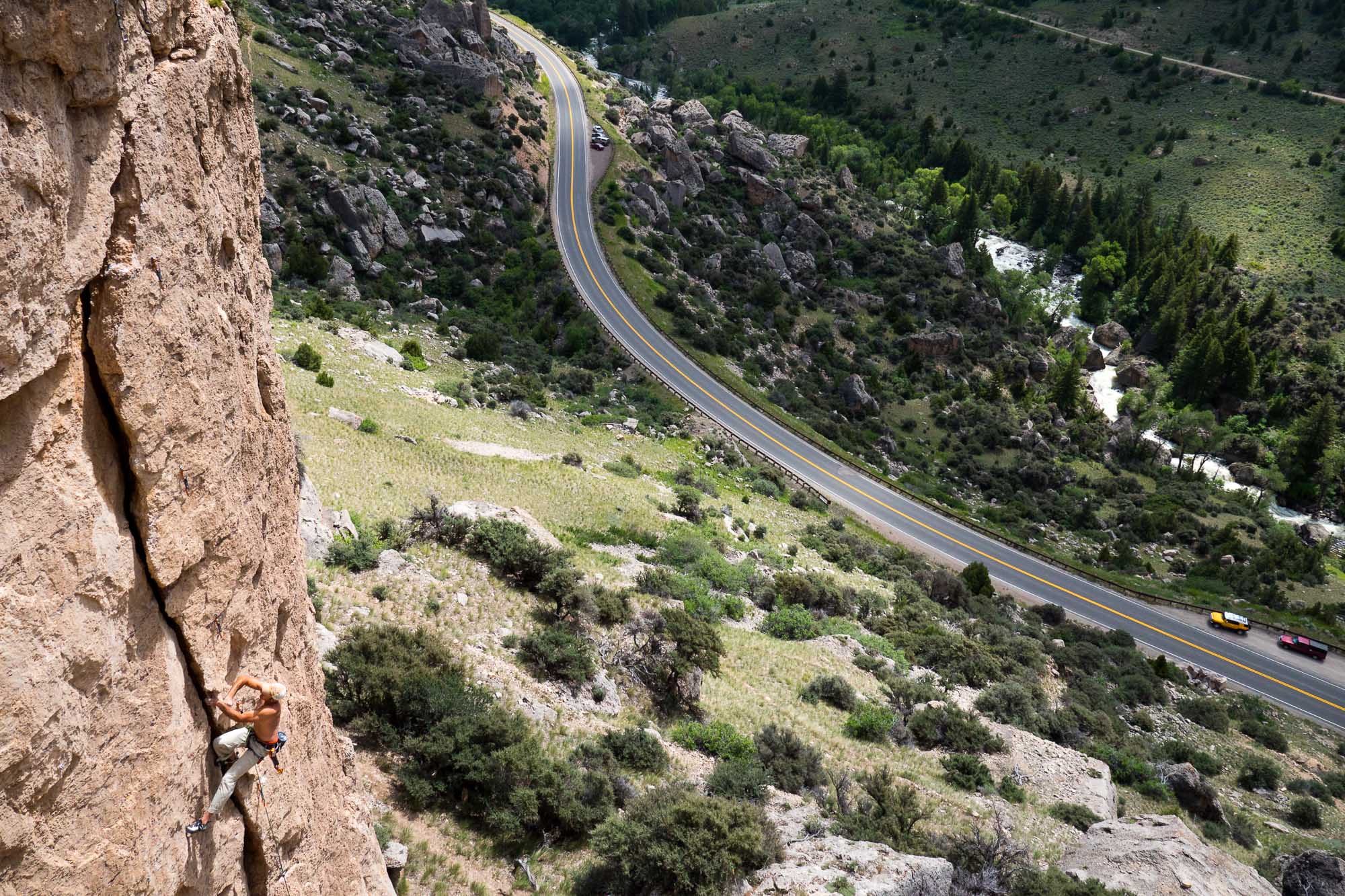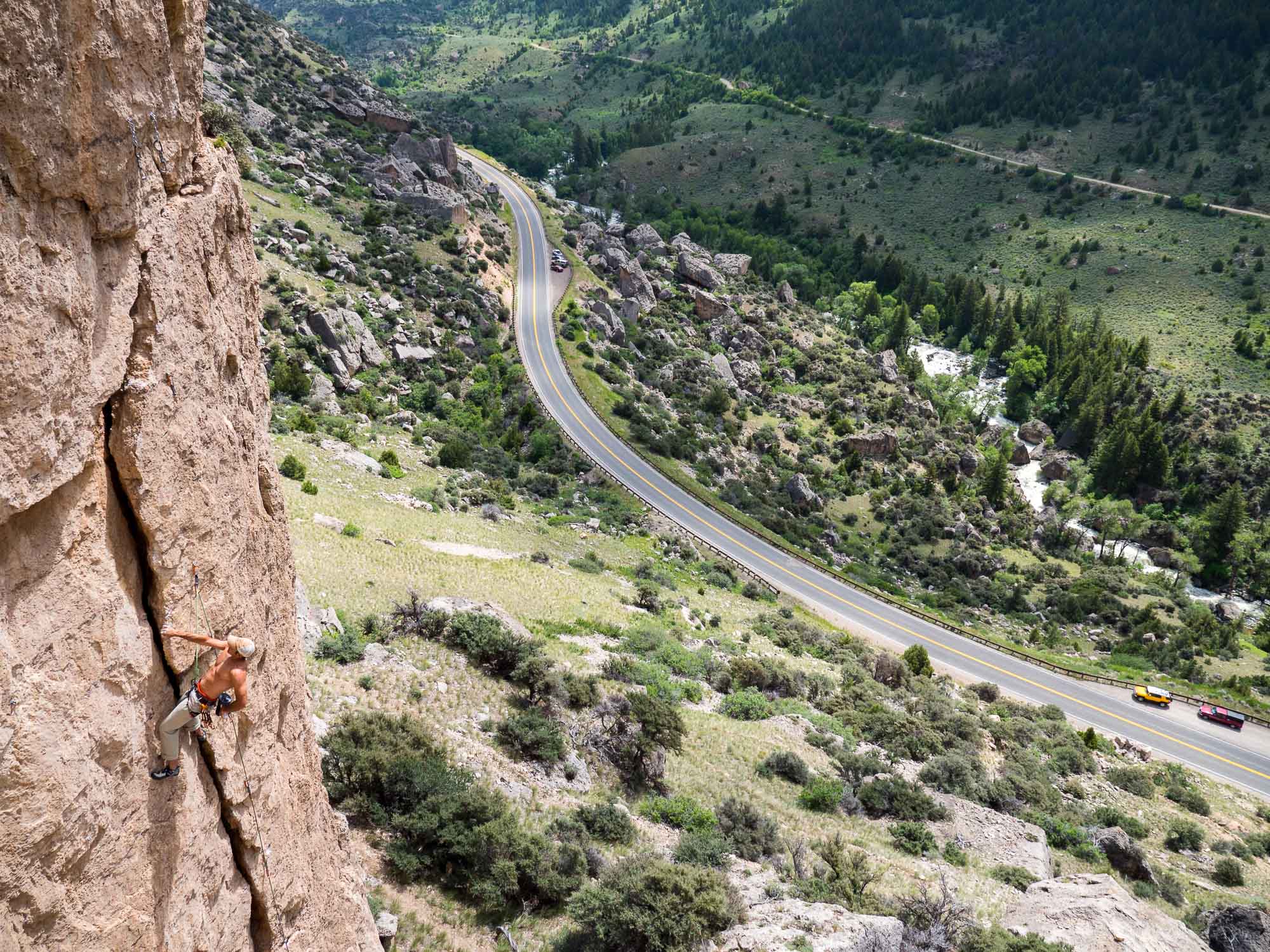 ... then you pull a little bulge on a handjam, slot a finger...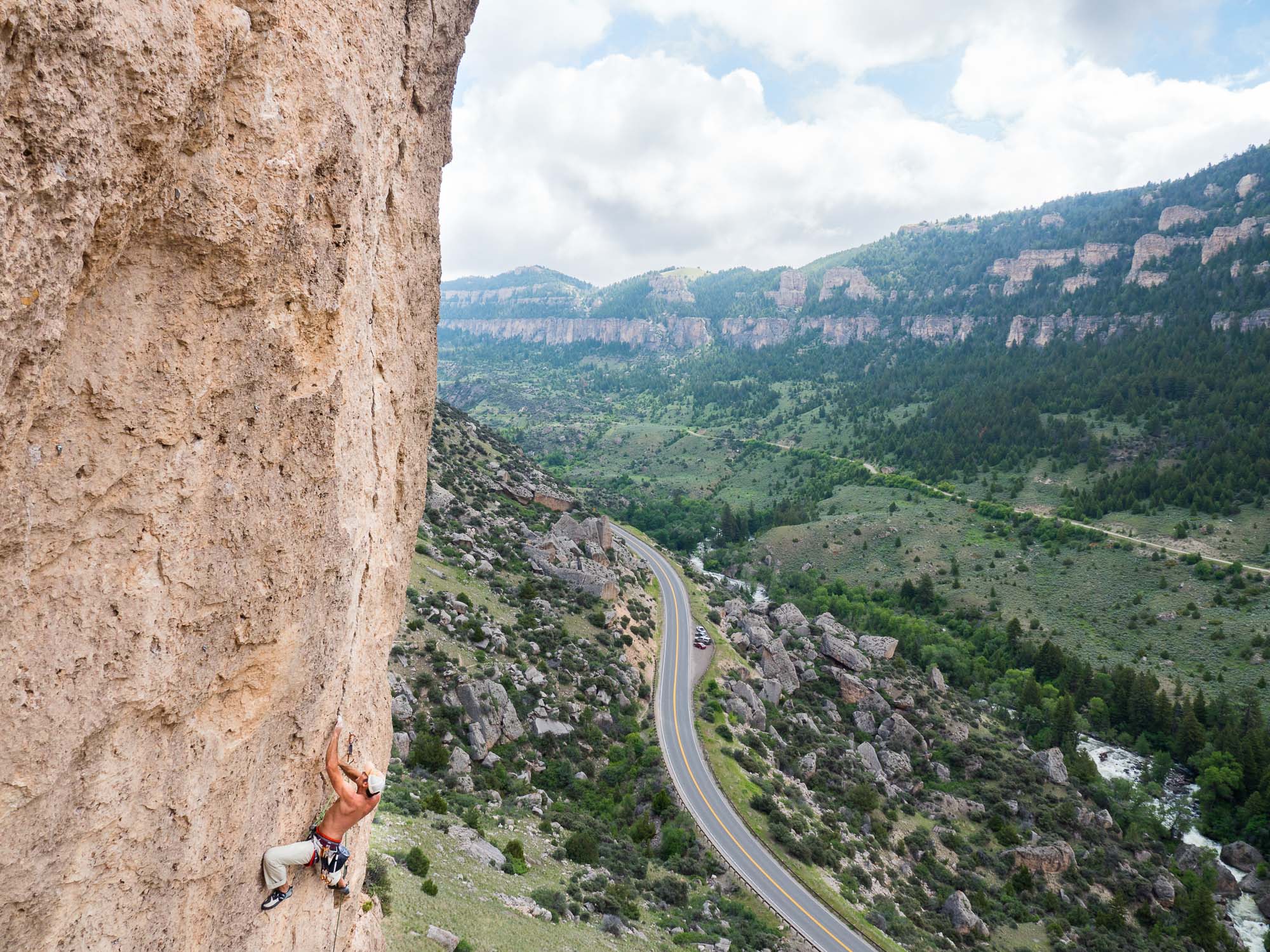 ... and it's on.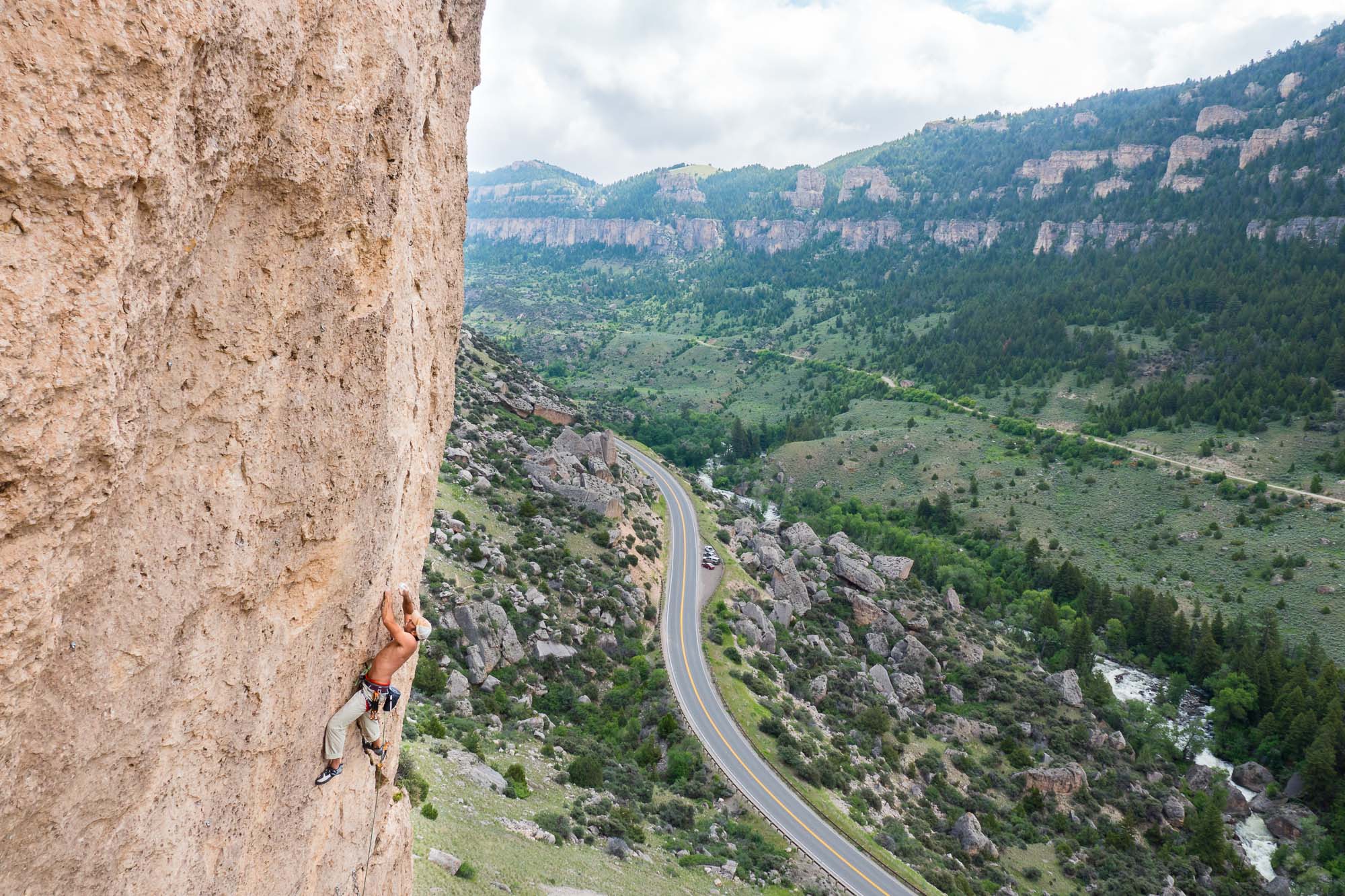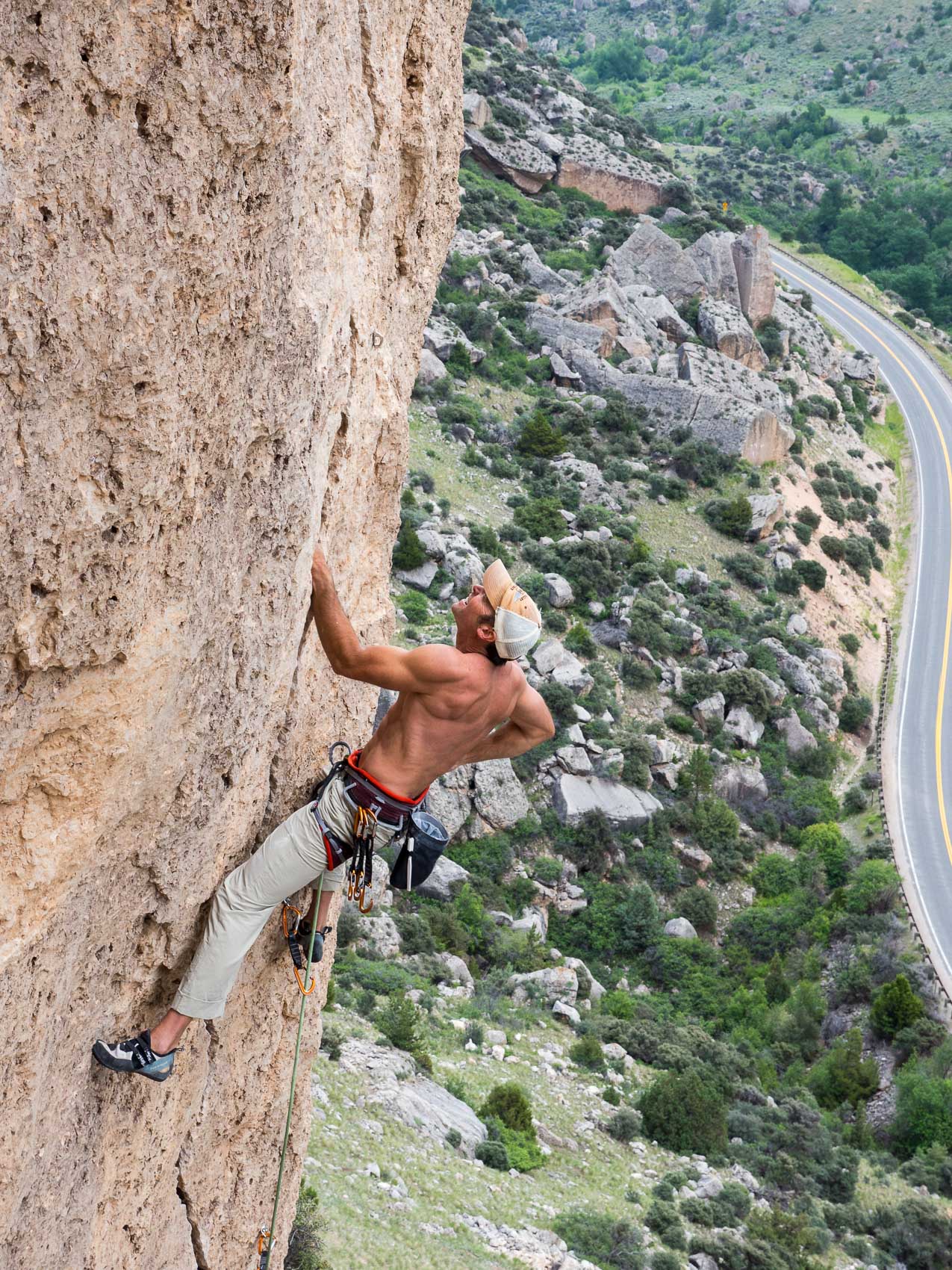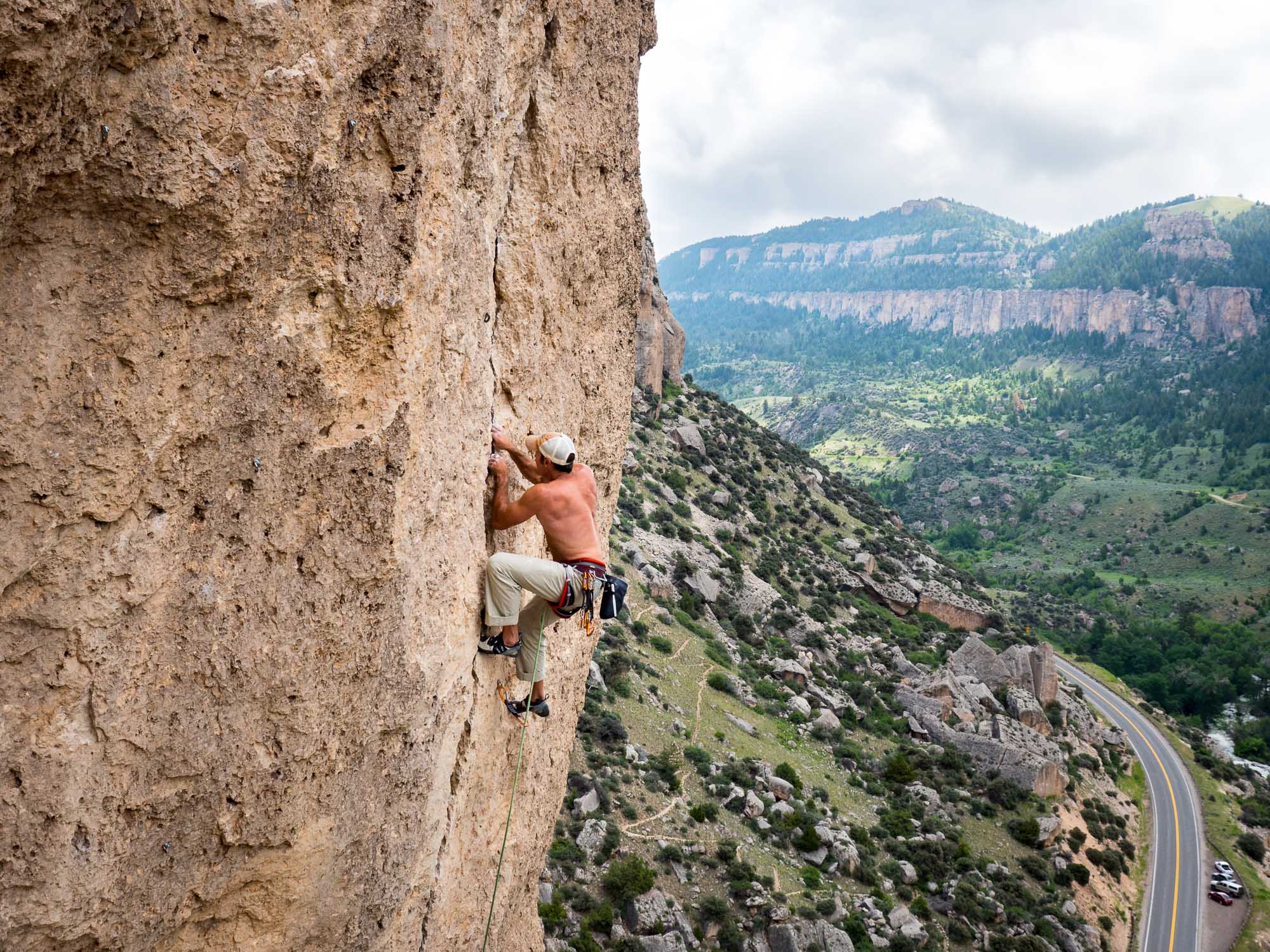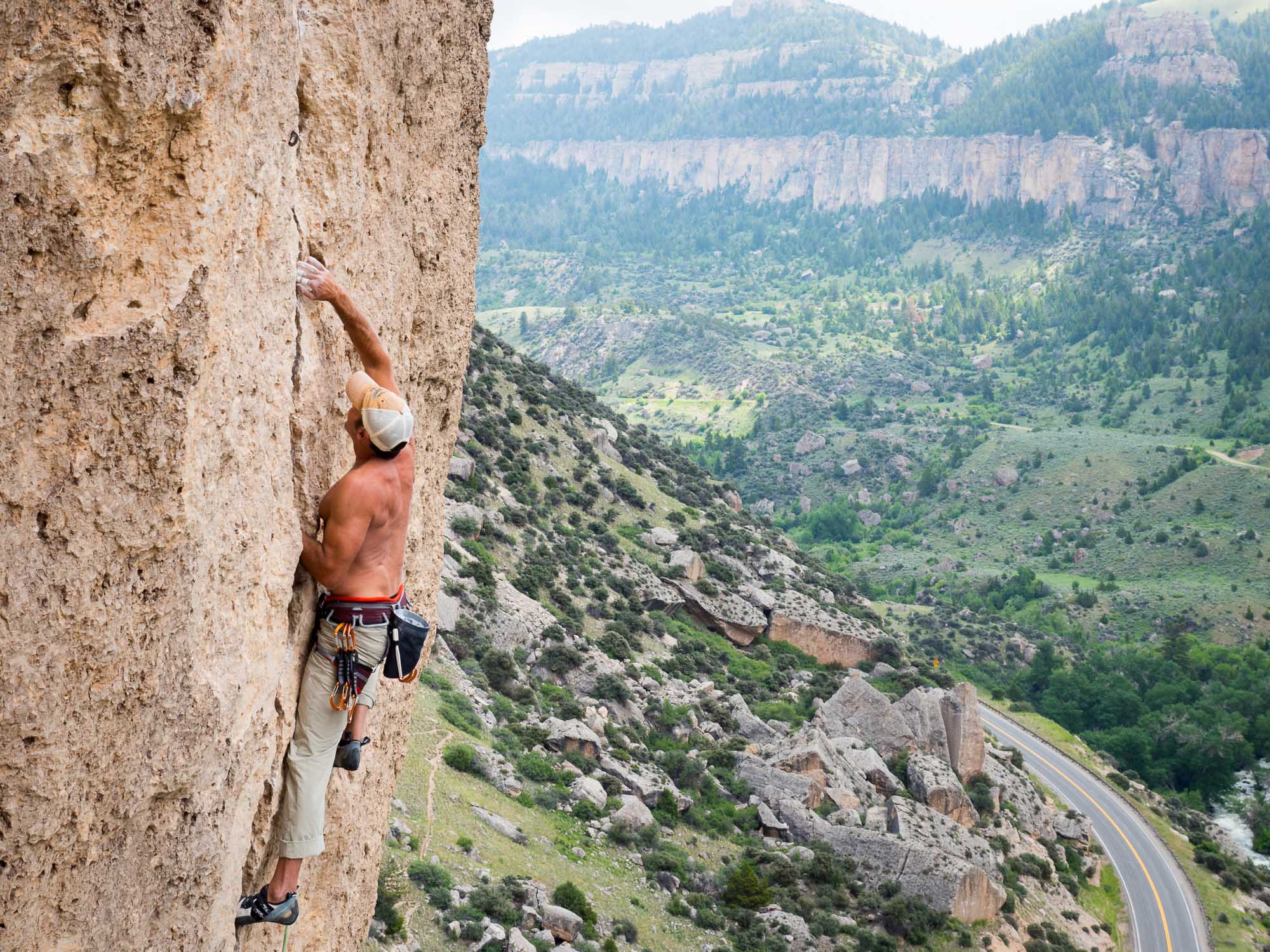 Chris, master of the fingerlock, pulled the onsight. On my attempt, a foot exploded at the final bolt and I whipped. I came down as psyched as if I had sent and totally sandbagged Ken.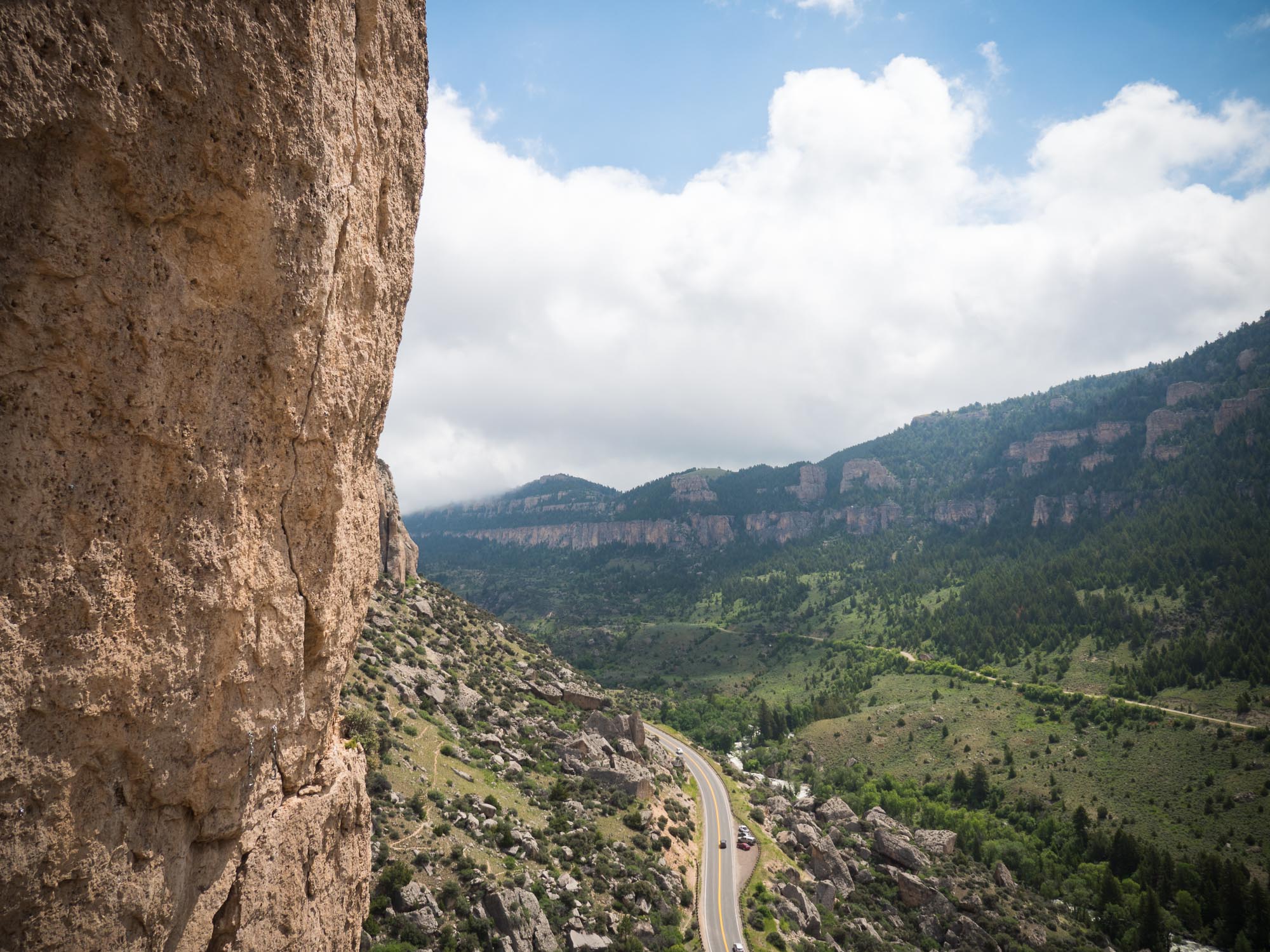 Whiskey Gina
By then the sun had come out, and it was time to retreat.
Godfather Boulder :: Days 6 & 7
On the day of beer and pizza (Day 6), I tagged along with Octavian and Sherry with the sole purpose of watching them on the Godfather Boulder. Ken, Kenzie and I came back after our short morning at After Five to set the burn in his arms.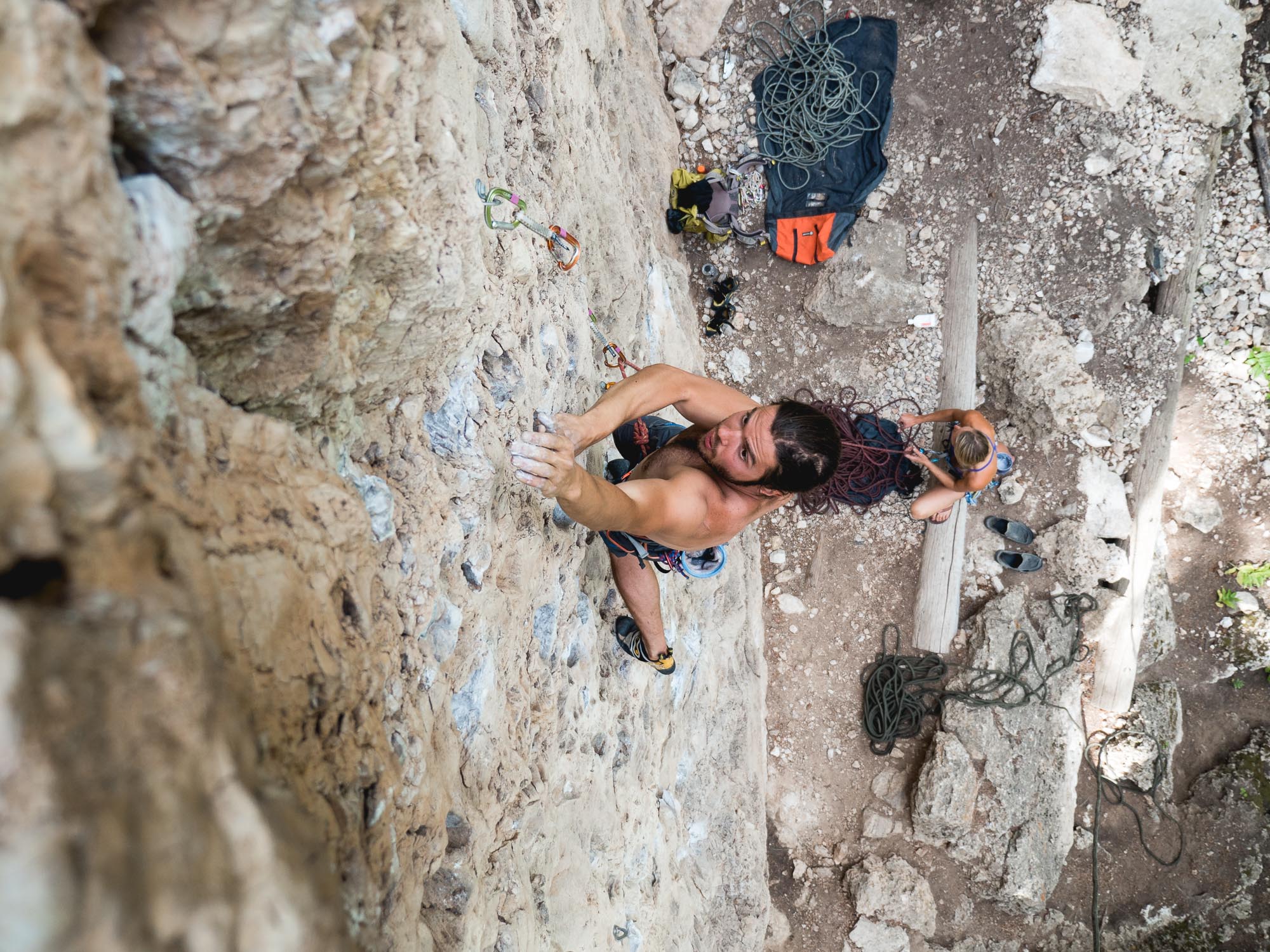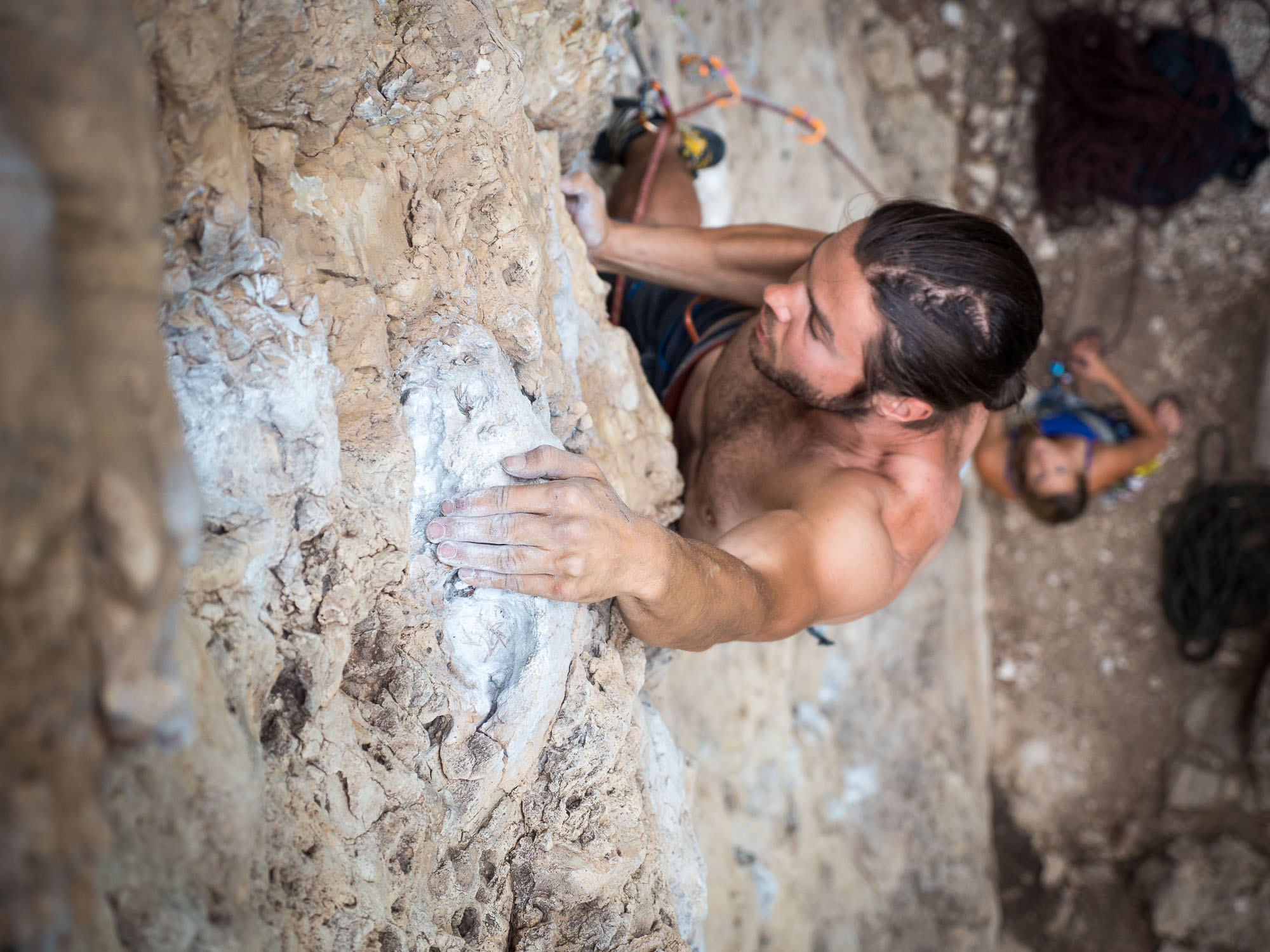 The skies opened up on Ken, KenZ and I but the boulder was steep enough to let us climb through. We got soaked on our walk back to camp and had the time of our lives doing so.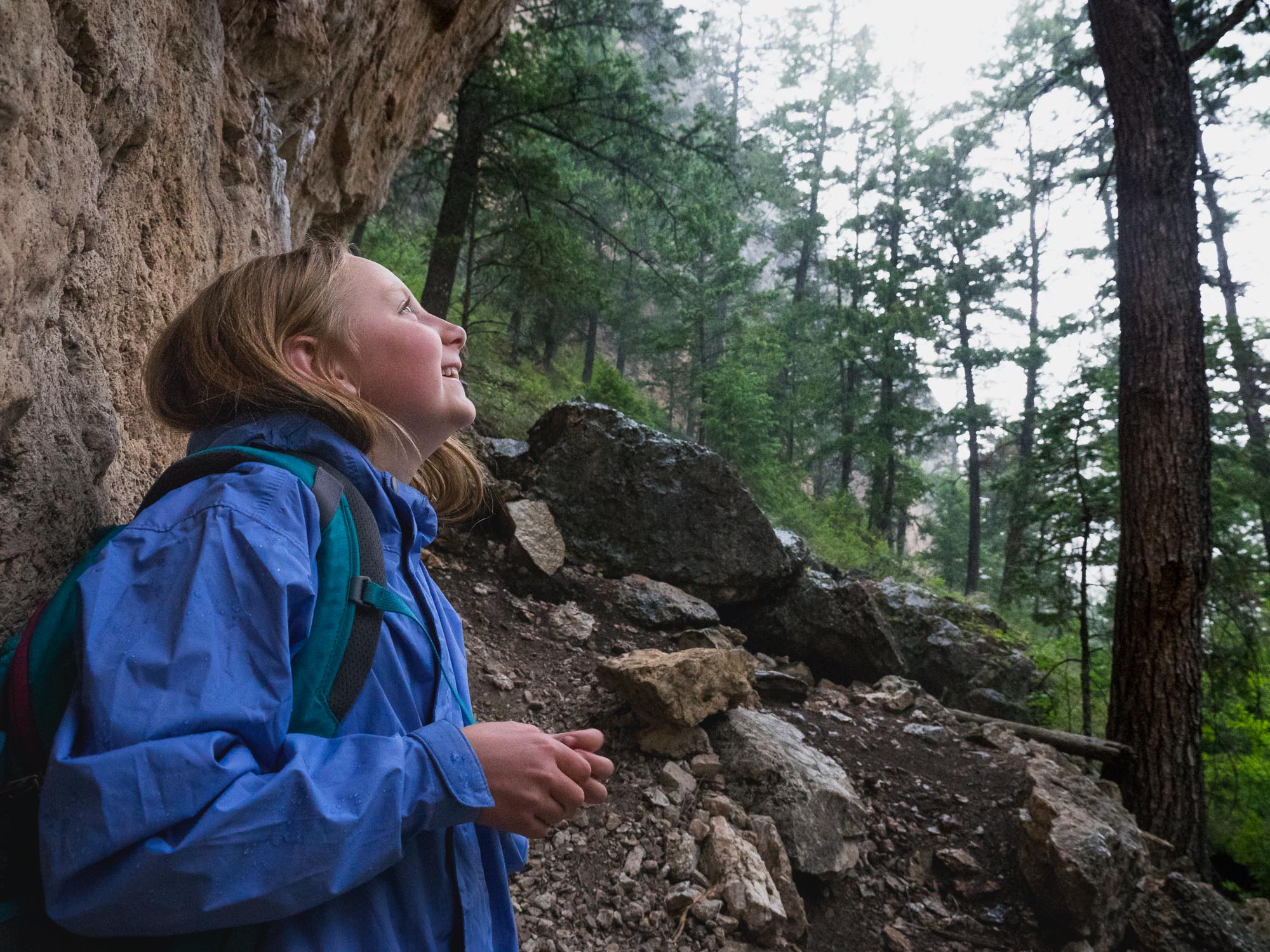 KenZ enjoys staying dry in the downpour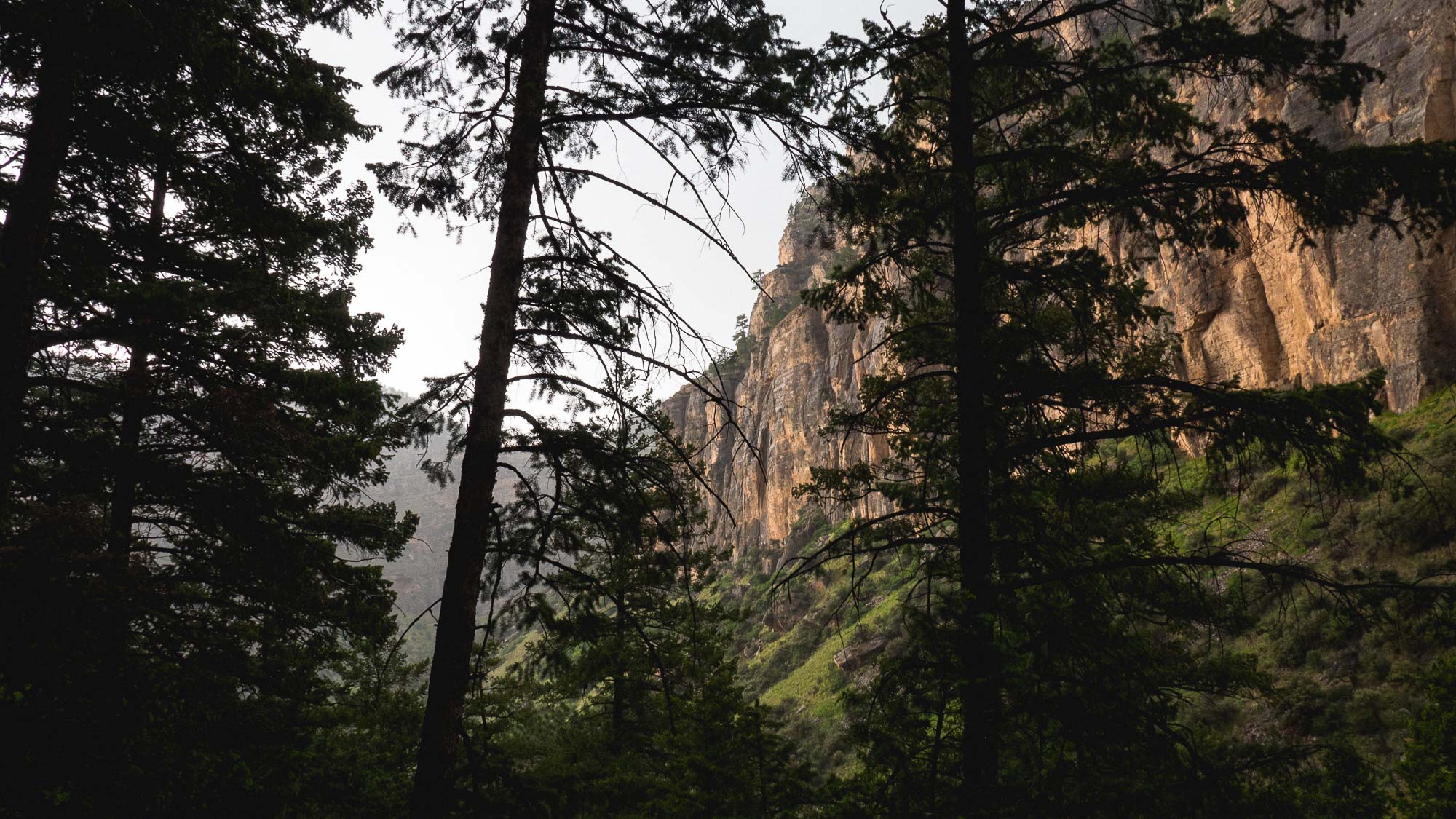 The rainy sunset from Godfather Boulder
Lake Point :: Day 8
We packed up camp, drove to the top of the canyon, and headed towards the rare Ten Sleep morning crag.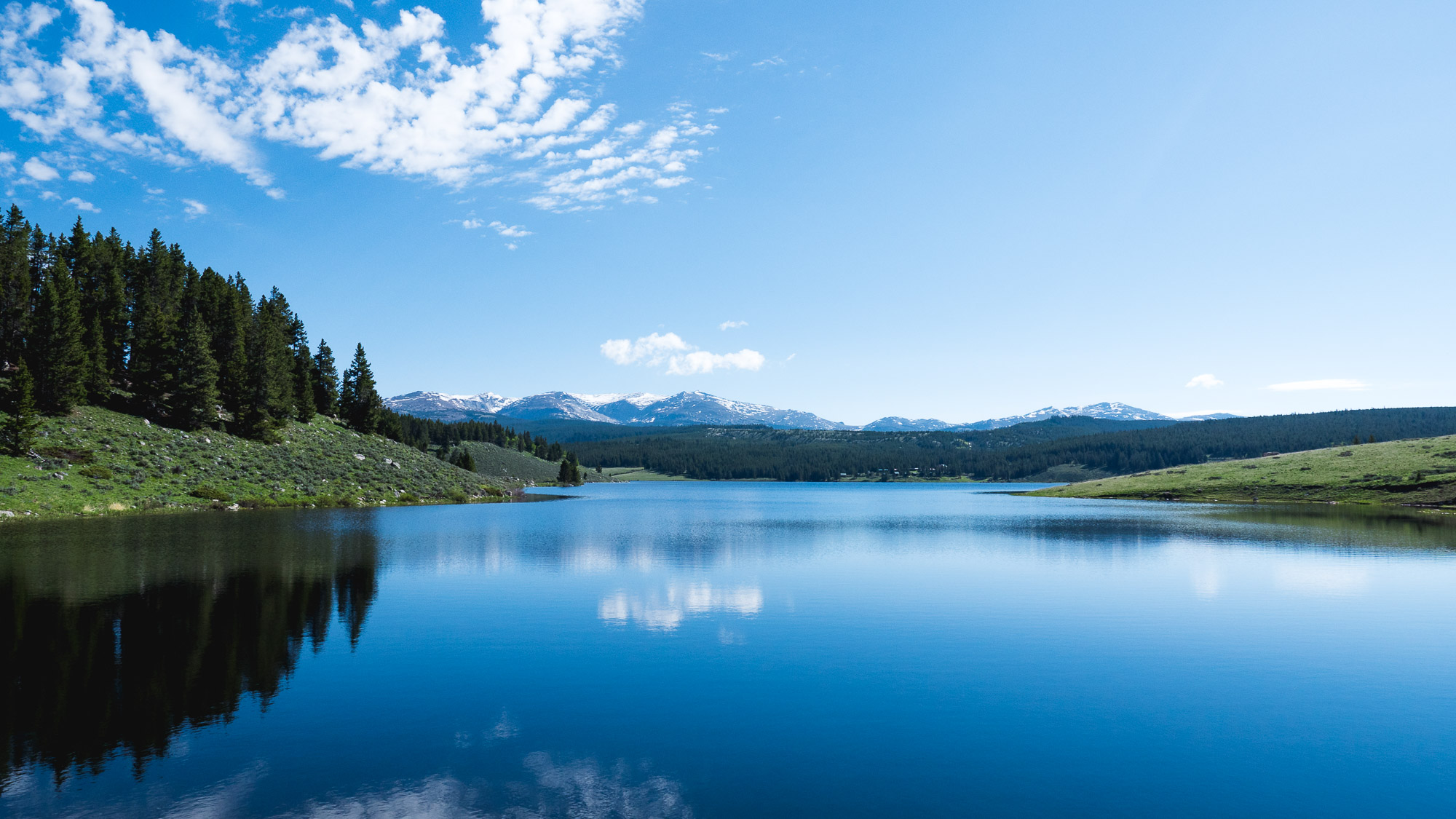 After the two laps on Whiskey Gina the day before, and following Ken up the Godfather Boulder's steep easies, well, I didn't have a lot of fuel left in the tank.
I warmed up by onsighting an 11a, then took a good burn on Burl Ives is Dead, 12b, where I sussed out the deadpoint-intensive beta for the next time I'm in the area.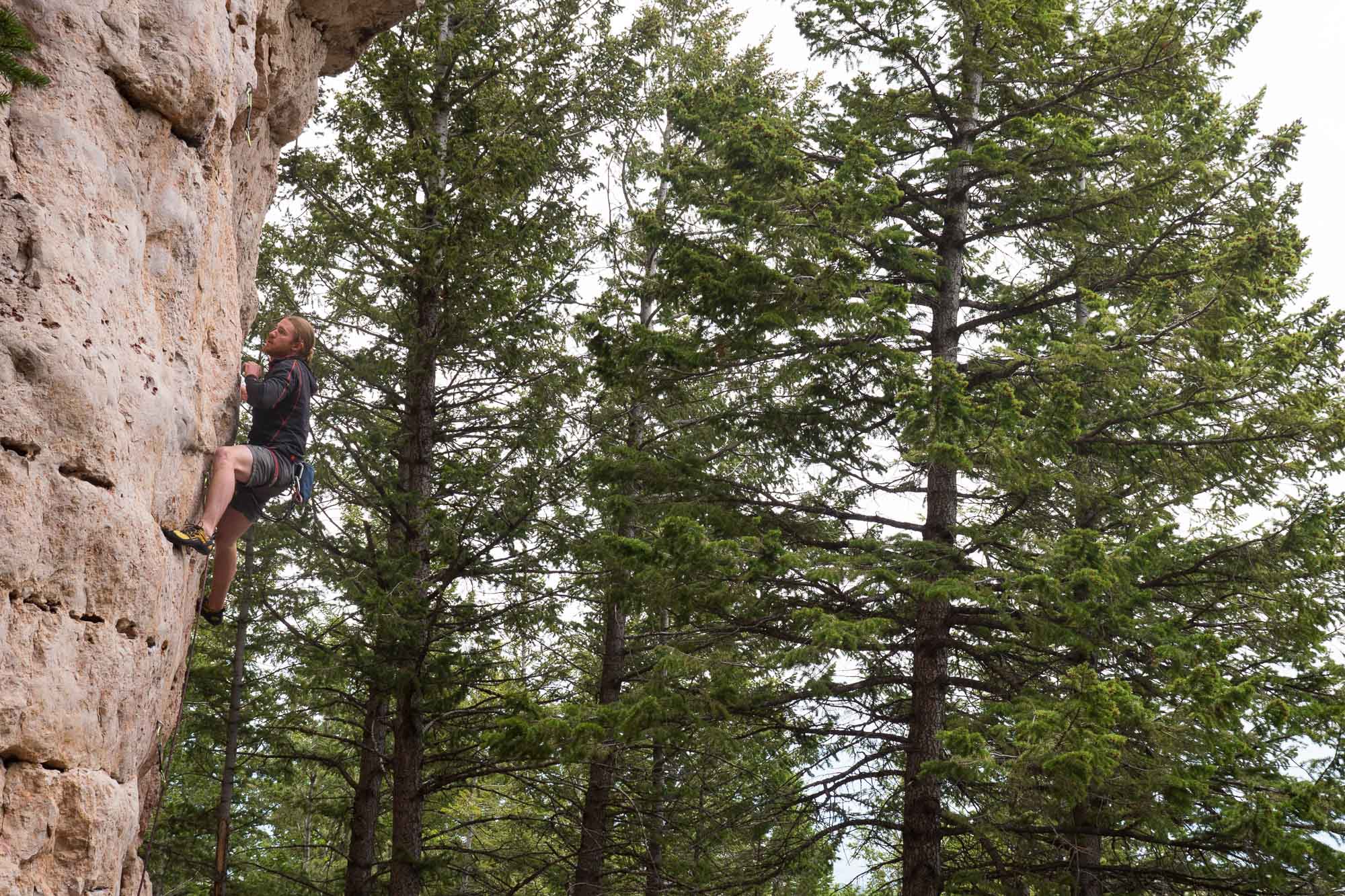 Mini Blonde Bomb Shell, 11a
---
I walked away from Ten Sleep Canyon as a stronger climber than I'd ever been before. I was strong, confident, and about to get a major dick-slamming at Vedauwoo, compliments the sharp granite and my friend Bart.
Sigh.
Tick List
Man, it's been a bit since I got to write one of these!
10a
Strange Days, Ghost of Richard, Umpalumpa Humpachu
10b
Smoke Tunnel, Euro Trash Girl
10c
Val Thoren Snake Child, Step Right This Way, Cows Ate My Hammock, BBQ Buddies Control The Cosmos, Godfather 1
10d
Werewolves in London, Shoulda Stopped At One
11a
Big Yellow Butterfly, Pussy Control, Mini Blonde Bomb Shell, Godfather 2
11b
Circus In The Wind
11c
Holy Mother Temple Face Melter Roof
11d
Hanoi Hilton
12a
Cocaine Rodeo
12b (Whoa, never written that before)
Whiskey Gina, Burl Ives Is Dead