The Inbetweens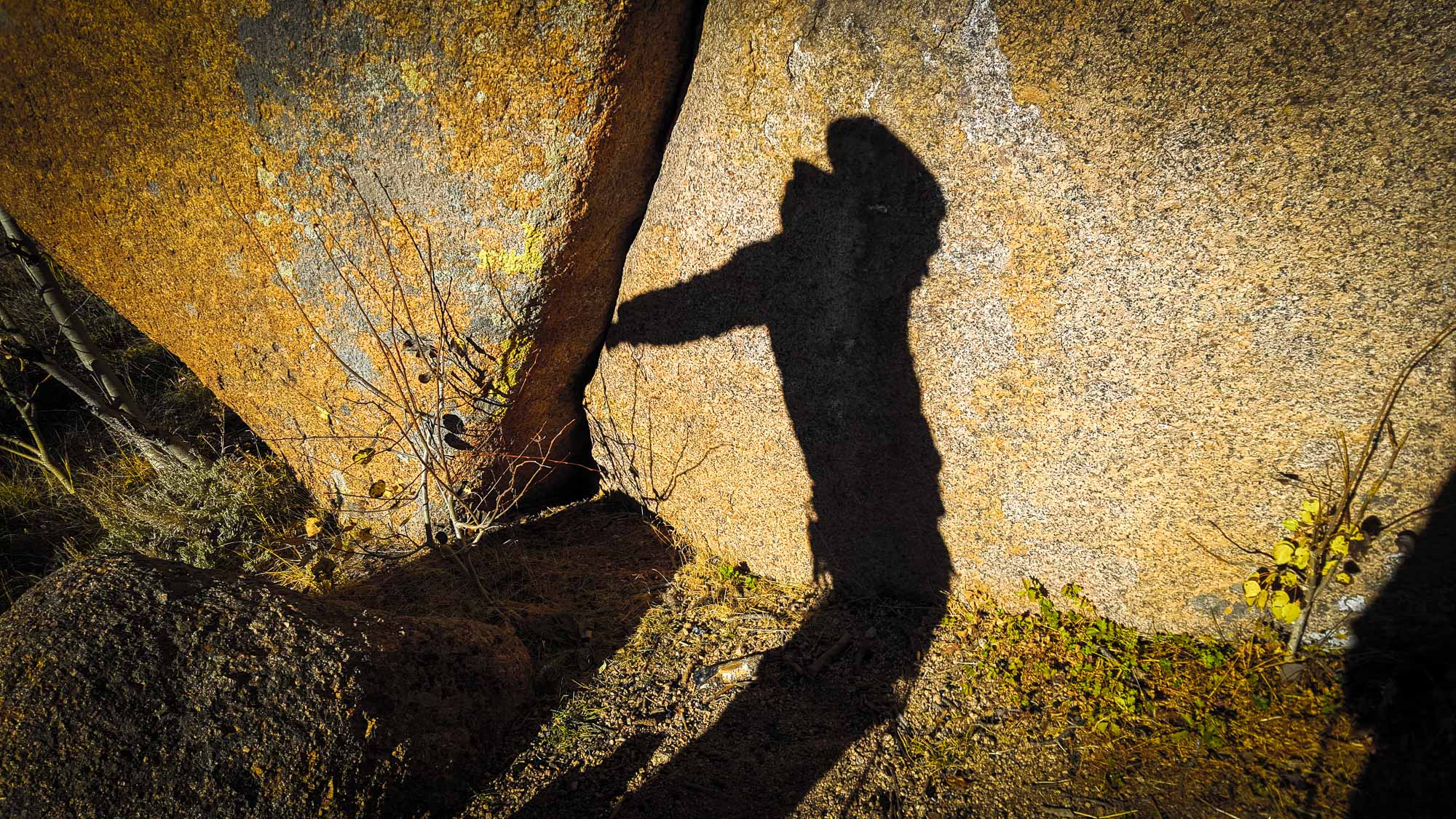 In-between longer trips, I'm still getting out with friends most days for a climb or three.
Vedauwoo
Spectreman
On the last Sunday in October, I got to belay Ken, inspired by our time in the creek, on his project at Vedauwoo. My dad came along with me from Cheyenne, and we hiked along an old dirt road with Ken and his daughter to Spectreman, a beautiful corner crack that overhangs a good twenty feet.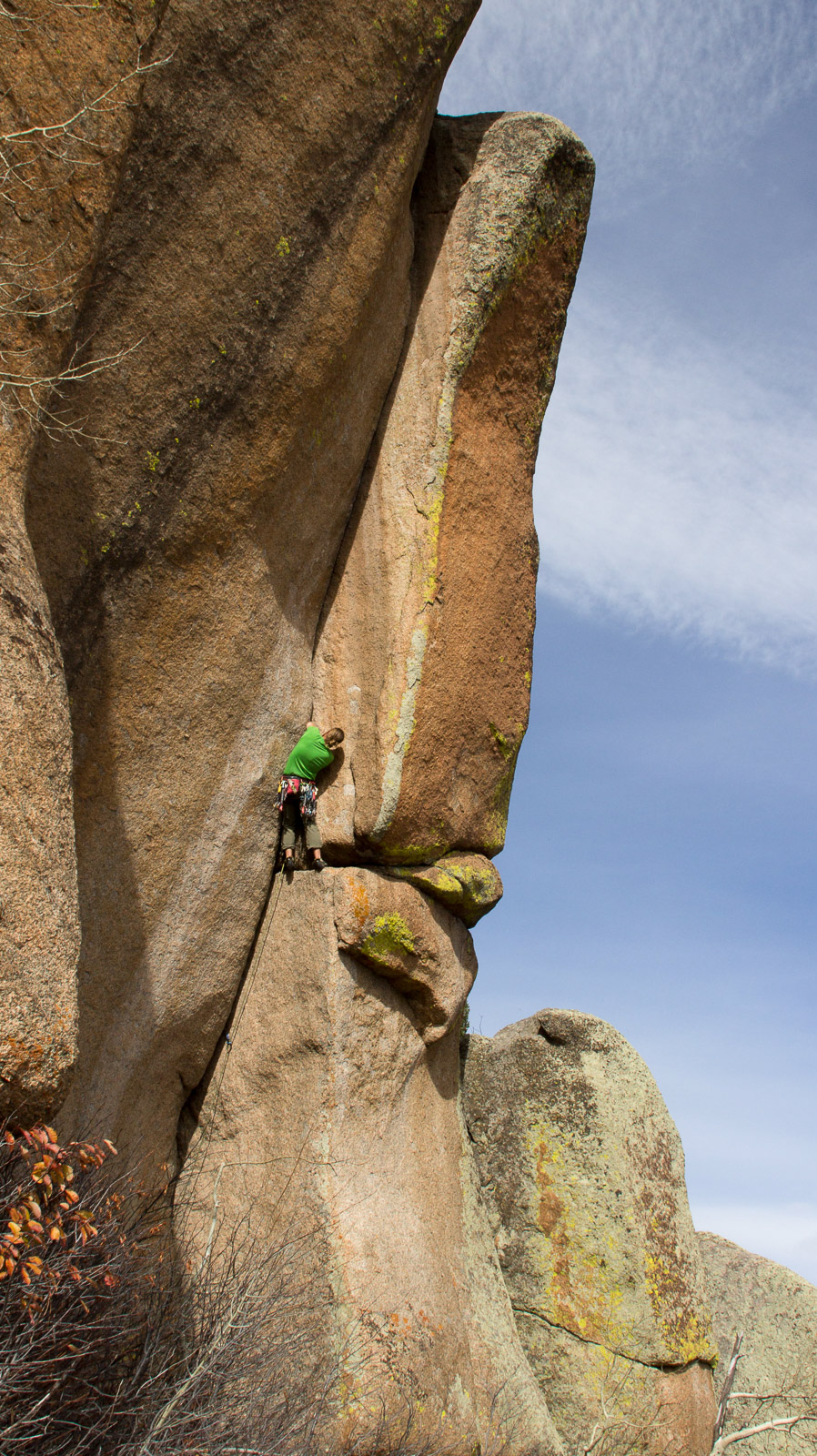 Ken took a warmup lap on it, and sent on his second go. I've never felt so much vicarious stoke as a belayer - I'm really proud to have been there for my friend.
You should've seen that bro-hug.
---
Having rehearsed the route twice on top-rope with Ken, I came back Tuesday afternoon with Laurel and sent on the first go. This was a good thing, especially in light of two facts:
This conversation I had with Laurel.
Laurel, did I drop a number one? Shit. Uh. I hope you're ready to catch a big fall.
Wyoming's weather, which did the following between the time I finished Spectreman and when Laurel was halfway up it.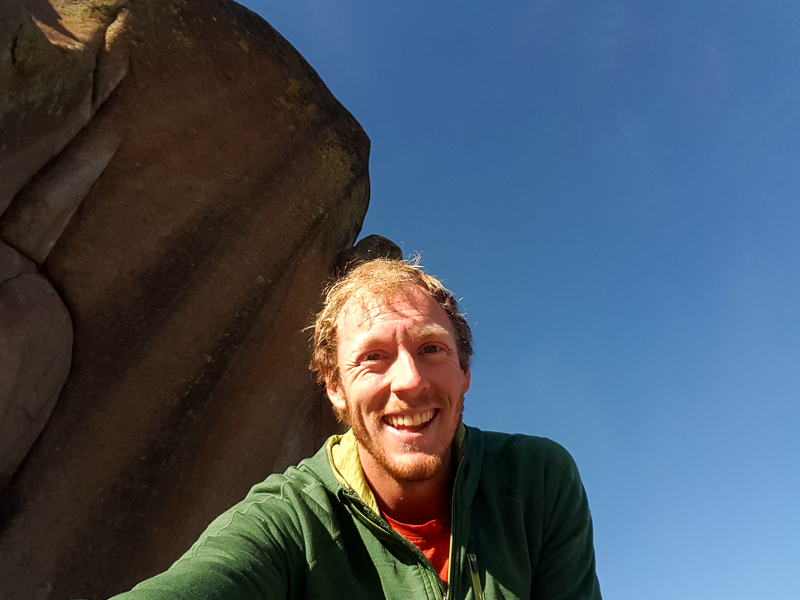 The post-send selfie for Kenneth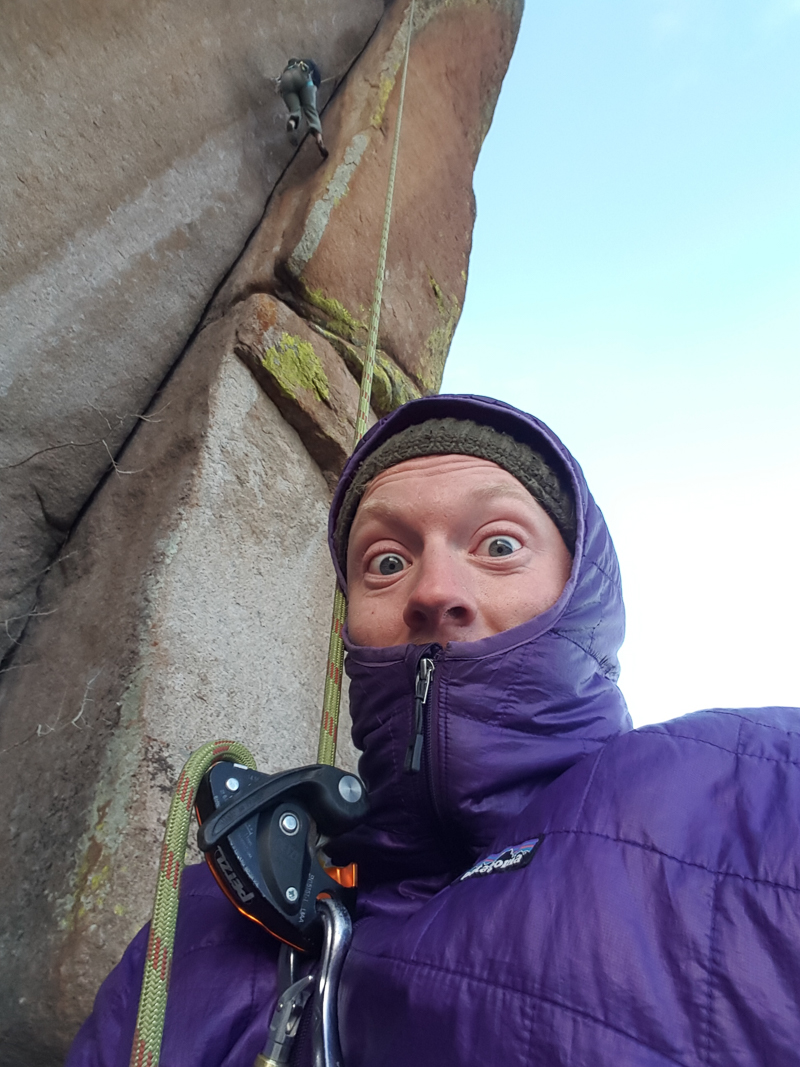 Thirty minutes later, the cold's come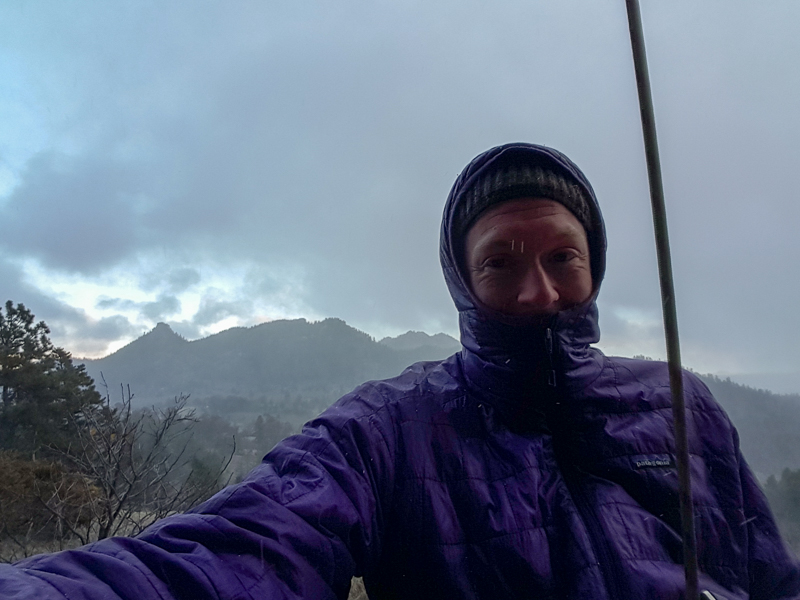 And then the snow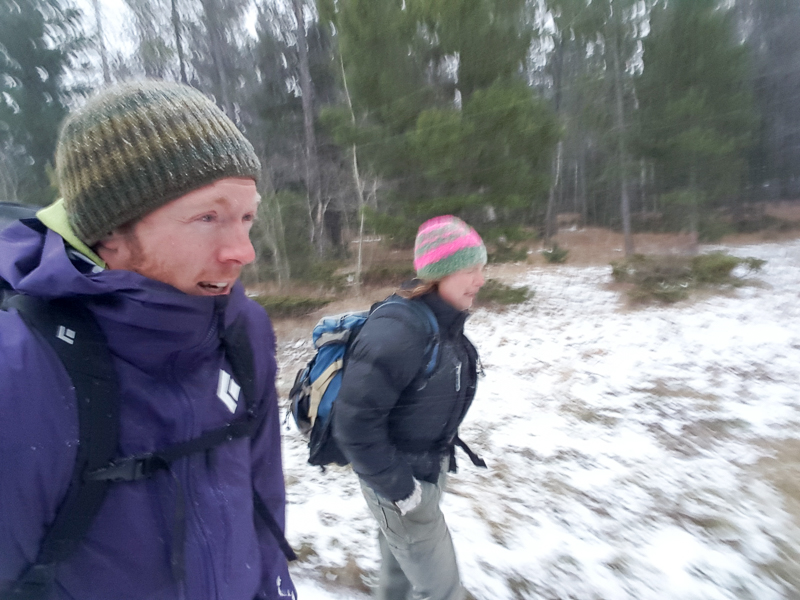 Brr.
Cupcake & Nat's
Ken and I got out again Wednesday morning when he was cough cough too sick to go to work.
The wind that morning sapped my stoke after following Hilton up Cupcake, so we ditched the gear and sessioned the Vedauwoo classic, Nat's Three Star Roof.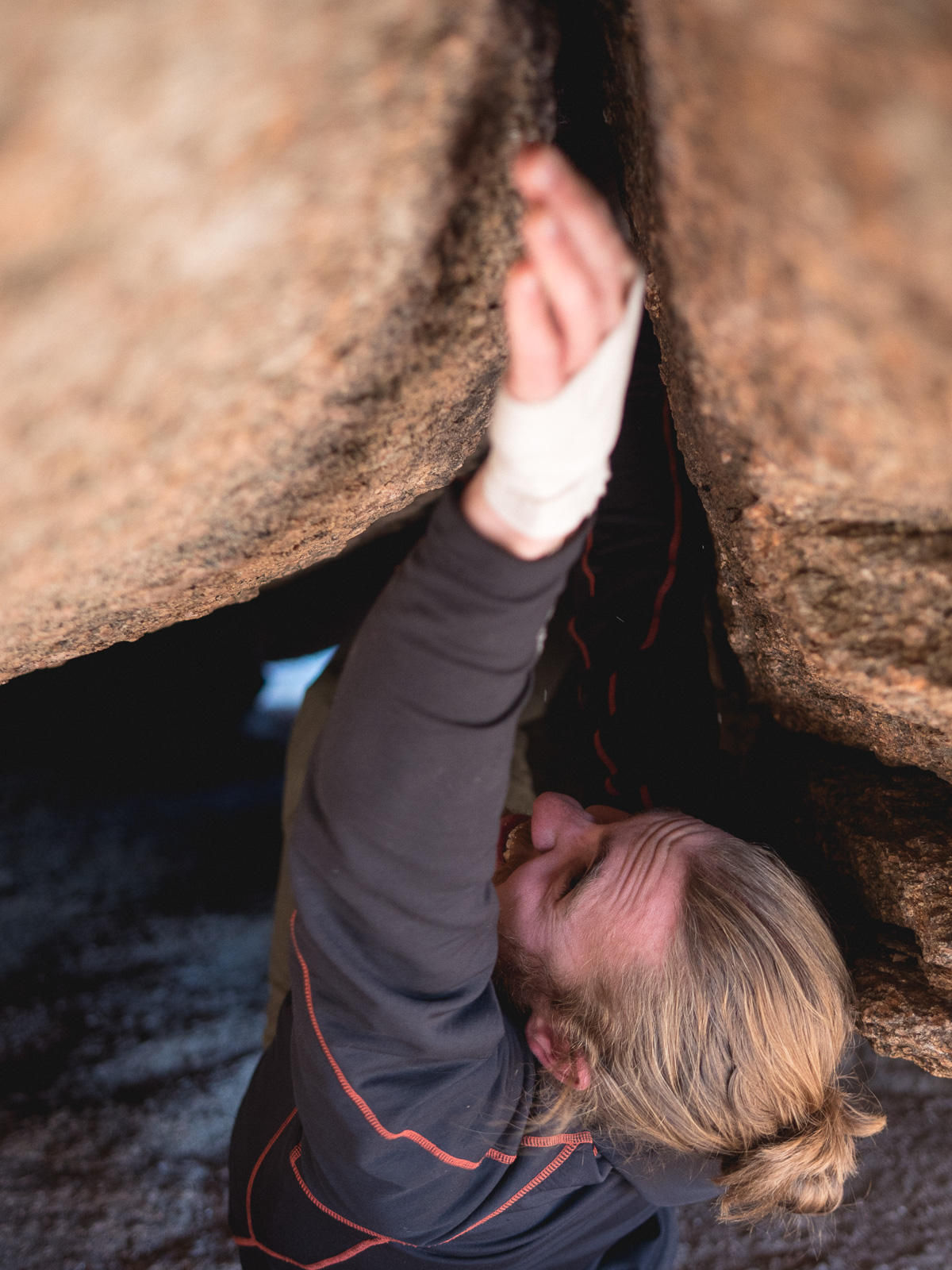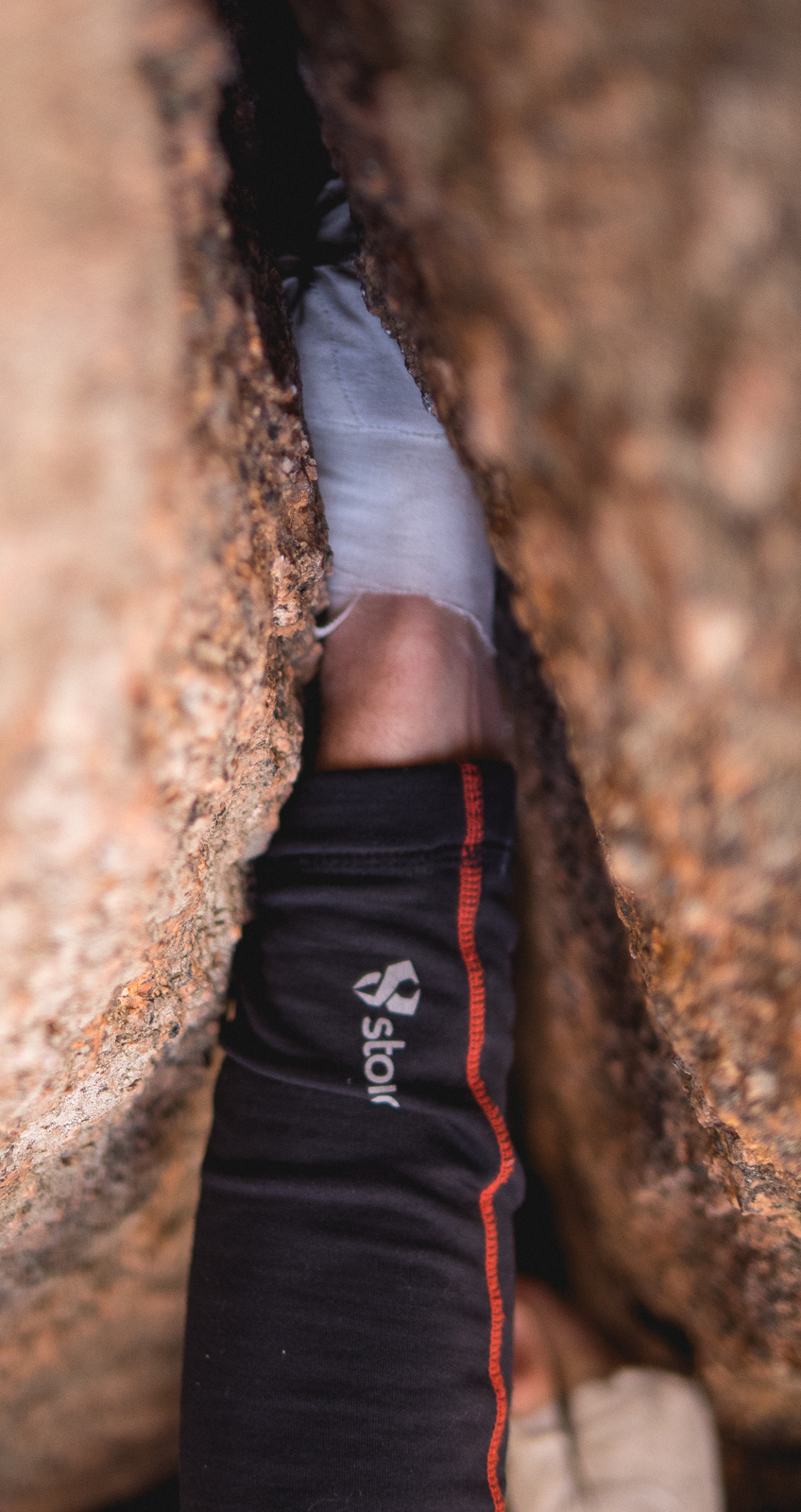 I rolled from that morning of bouldering straight to my grandmother's 91st birthday.
Here's to more of those, Granny.
All things said and done, Winter has come to Wyoming. It's time to move south.
Colorado
Down in the land of the Greenies, Autumn is still in full swing.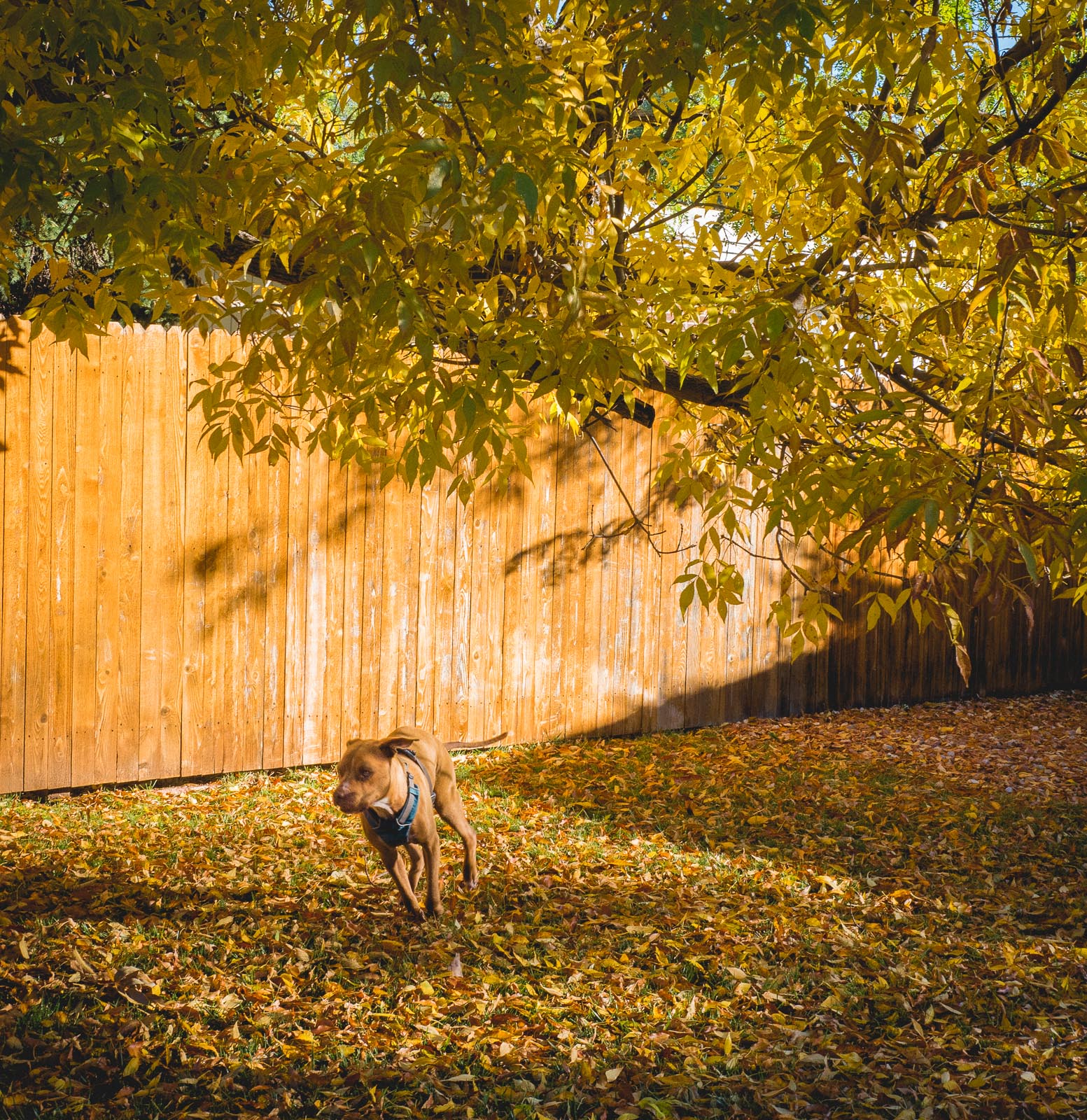 Brittani has been tour guiding me around the rocks here in Boulder. We've gone exploring rocks off hiking trails, bouldering with Canadians, and cragging on some fun, easy routes up in the Canyon.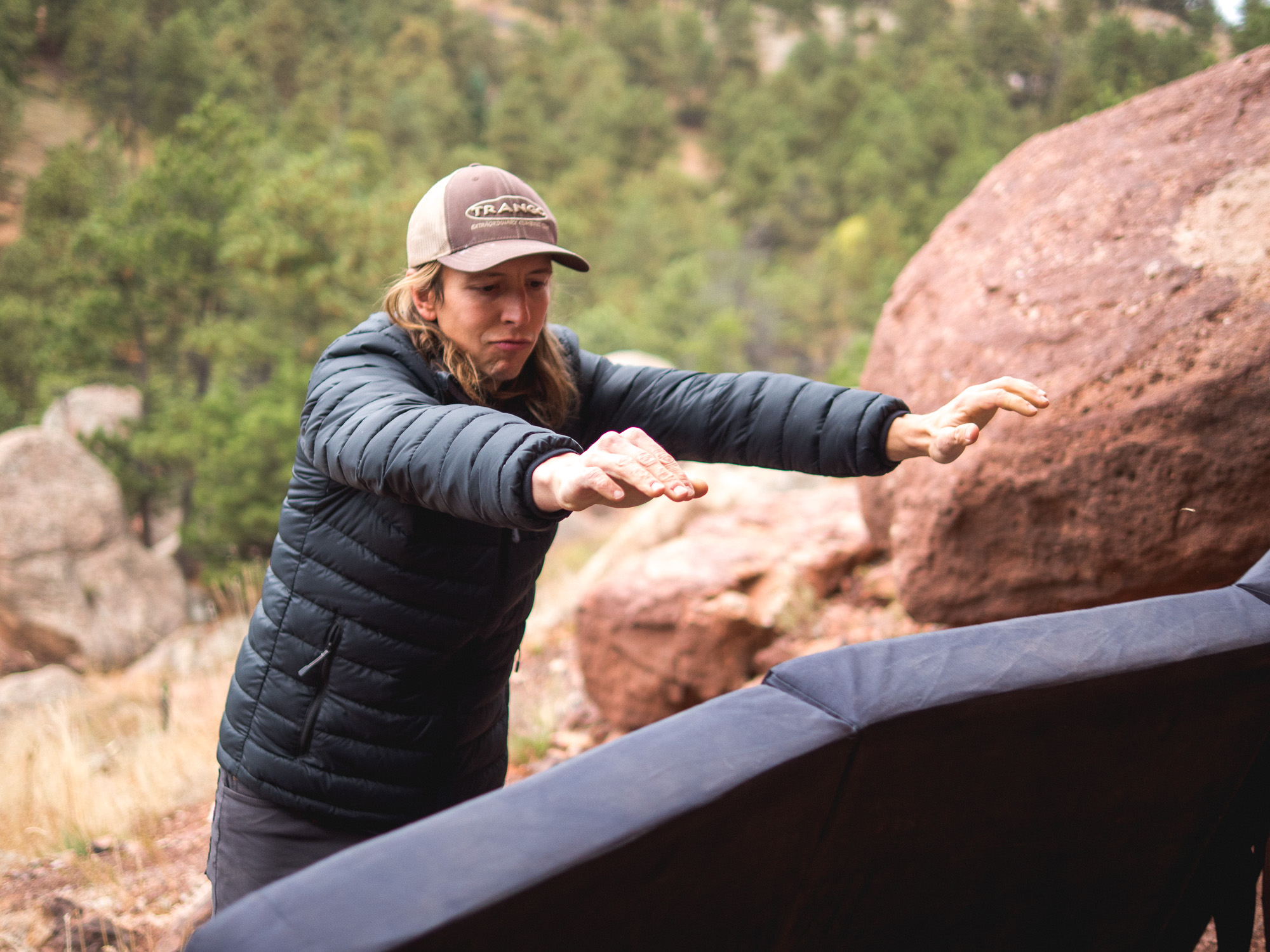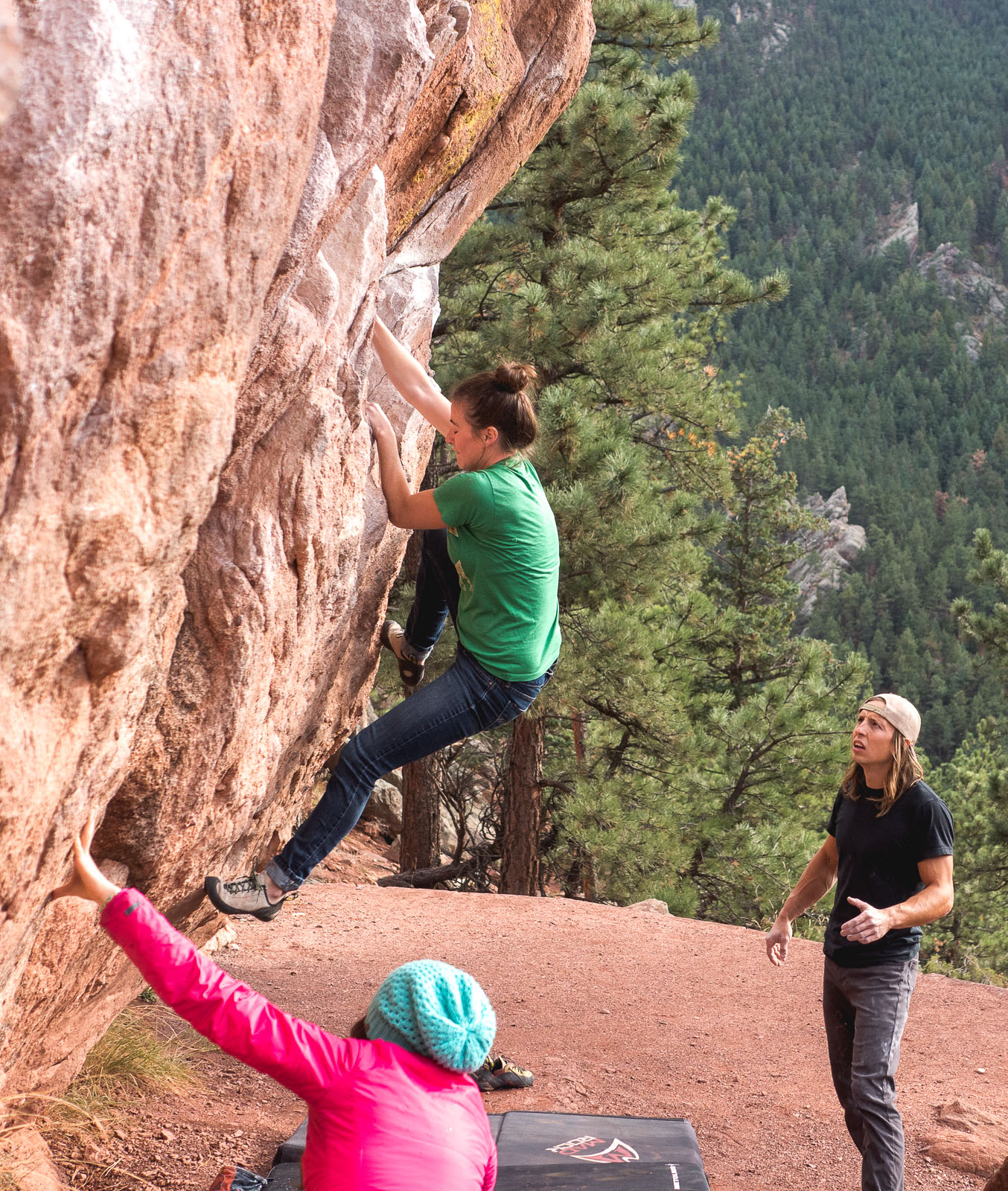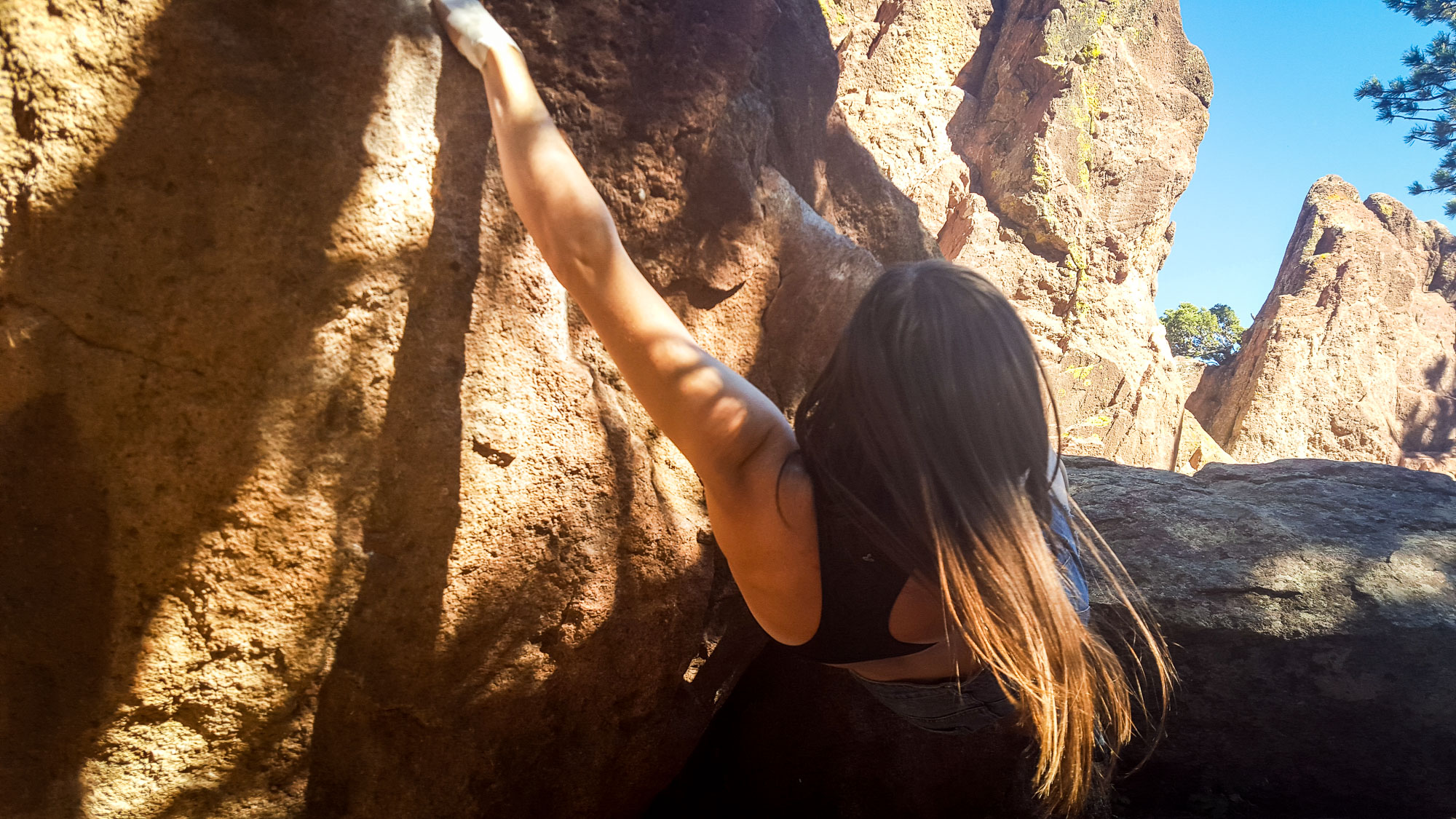 It's a little harder to get photos of sport climbing, so I'll just use words for that: Free Willie, The Other One, and Owl on the Prowl were all good climbs that Brit and I put down in these easy-going afternoons here.
---
Next up: I reunite with Trudeau in Sin City.