Ubuntu Workspace Customization
I took my little baby netbook to the lab today and found a lovely cable to hook up it to a 21" monitor with. The transition messed with some of my screen settings, and it took me a little bit of searching to find where in ubuntu the number of workspaces could be altered, along with the number of rows and columns to display them in.  So, for the next time I do this to myself, or for any interested, here's where you can find it.
As with pretty much all desktop settings in Ubuntu, you start off by running
gconf-editor
in a command line. In there, you navigate to
/apps/compiz/general/screen0/options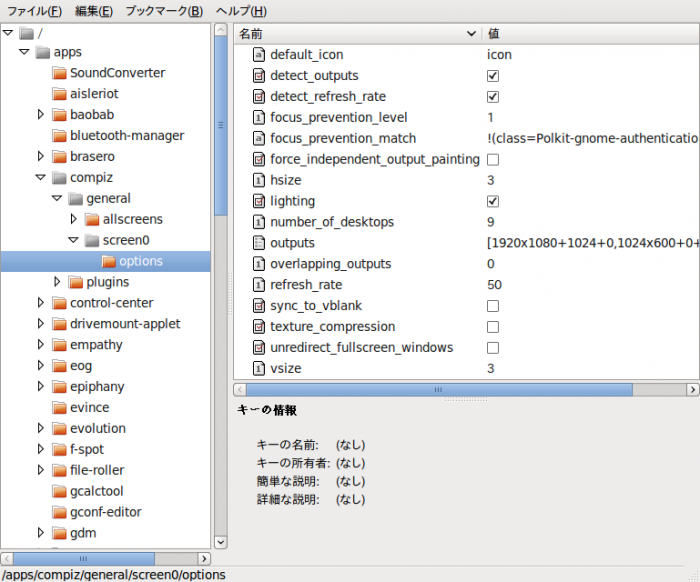 From there, edit the hsize, vsize, and aptly named number_of_desktops to your heart's content.