Winslow Wall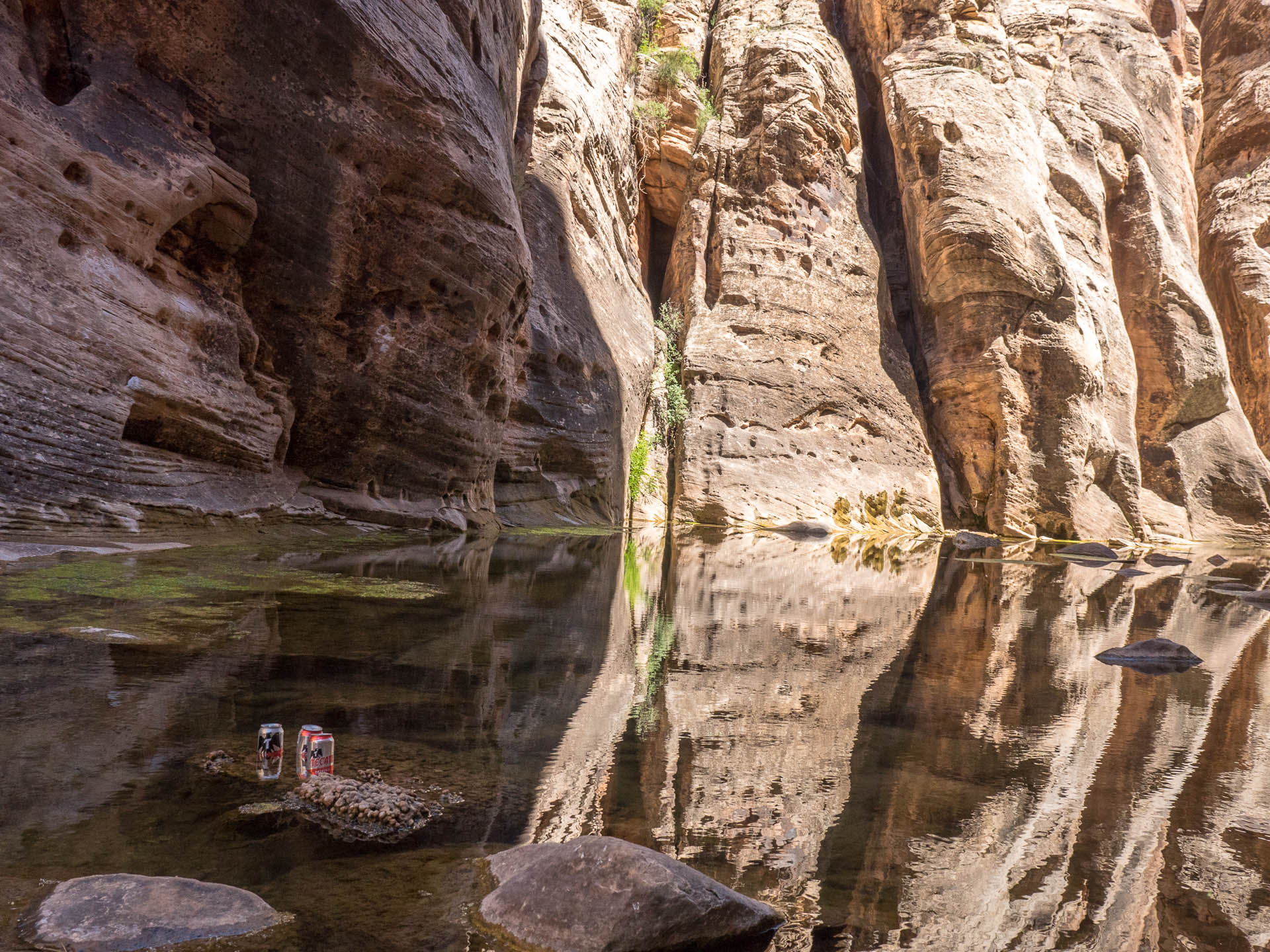 ---
Dave was the first person to ever tell me about Winslow Wall.
It's crazy man. It's this beautiful little slot canyon in the middle of the desert that's shady all day except for right around noon when the sun's shining right in, but you can just go for a swim then. And the climbing's amazing.
It was just as he described, save that the climbing may outshine the modifier I stuck in the blurb above (which was created wholly out of my mind and probably isn't how Dave actually said it).
Down
Winslow Wall is hidden away in nowhere on the desolate plains of north-central Arizona. Empty highways, dirt roads, and then suddenly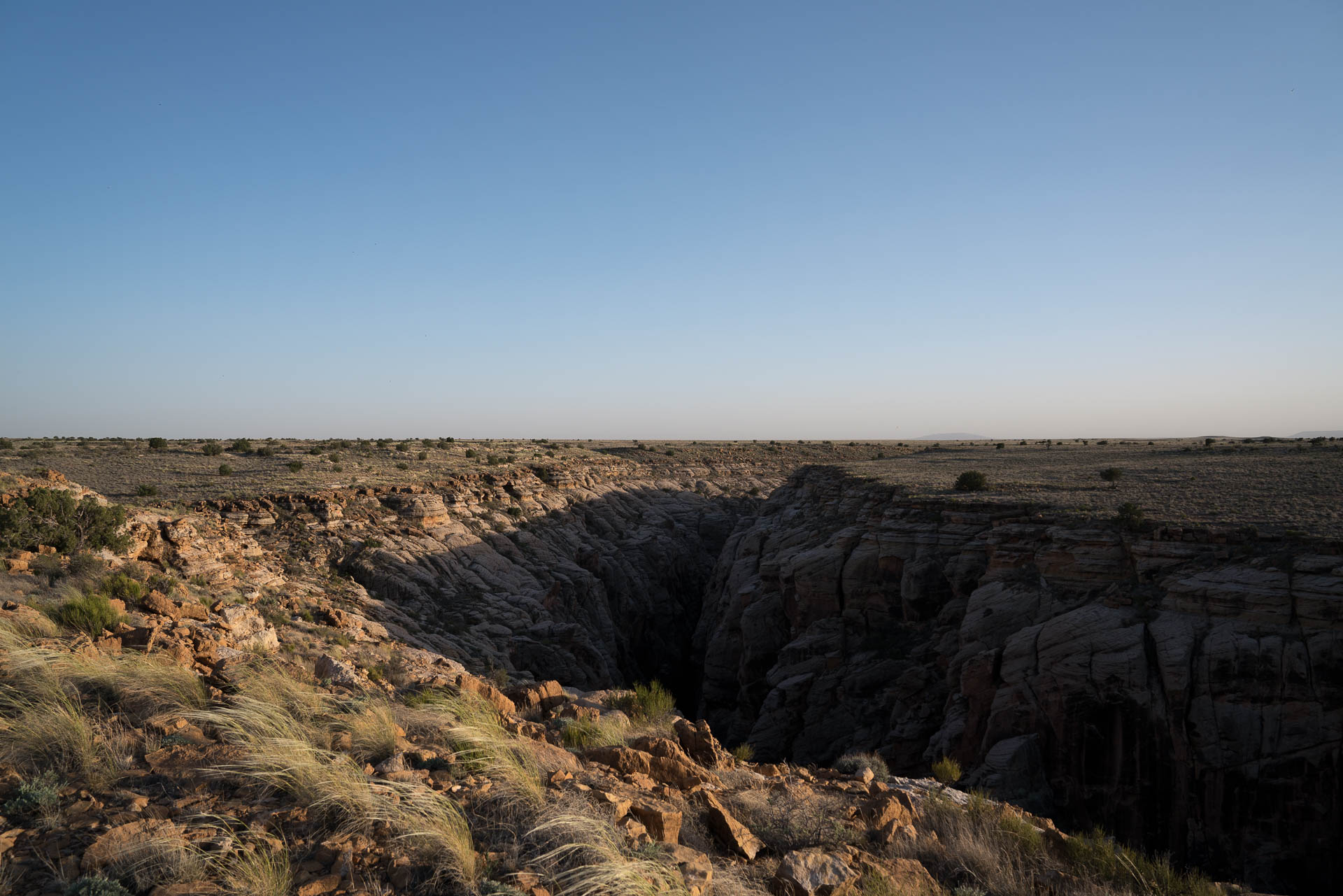 a great gash in the firmament.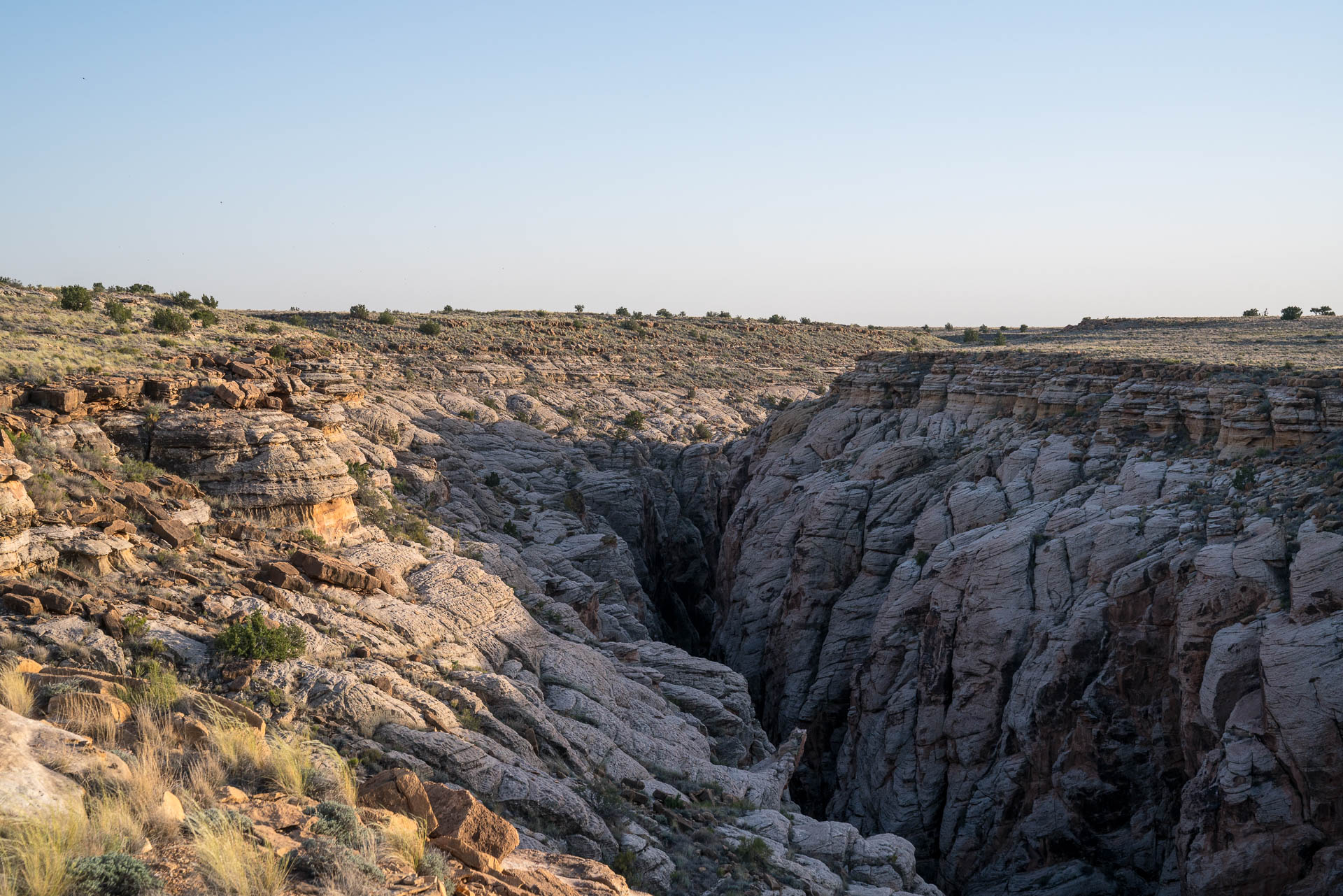 The canyon floor is accessed via fixed lines: ropes past their prime that were donated by the community. Climbers rappel in and must either jug or climb back out.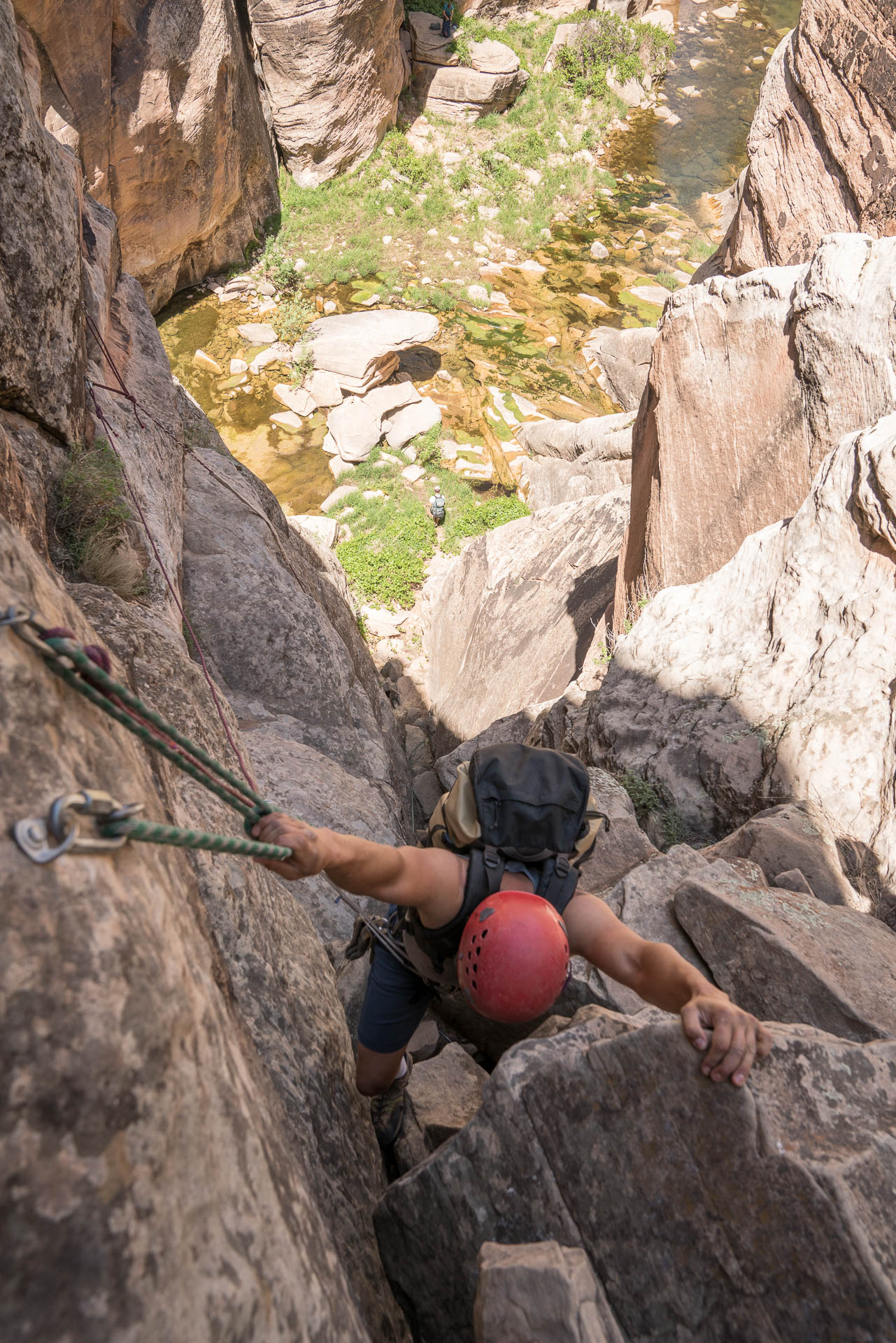 Farrell heads south

Bob looks on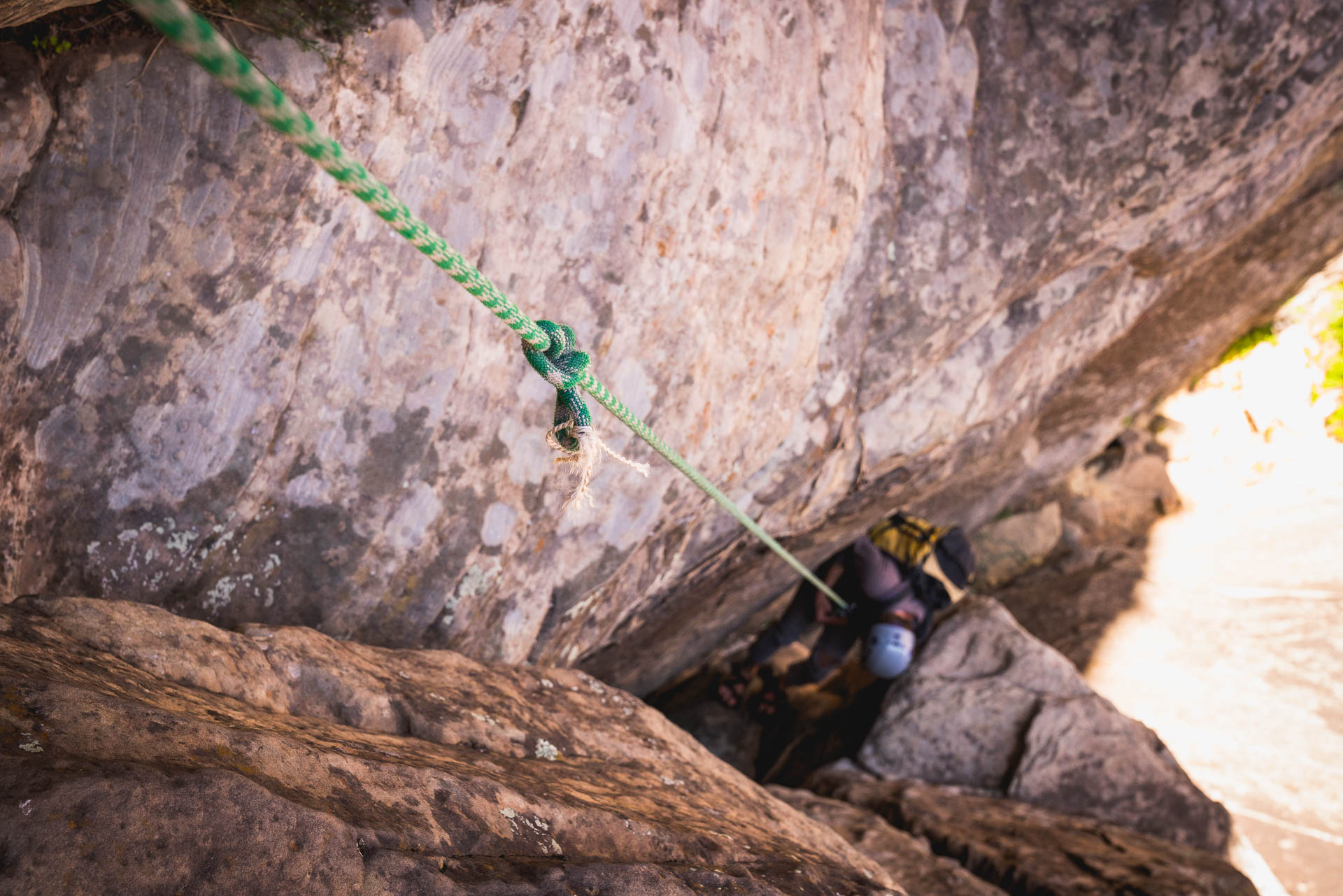 She'll hold yet
100' Lower
At the floor, Winslow is unlike any other place. An isolated underworld monastery, a reality that extends no further than the next rippling turn of its sandstone borders.
Occasionally a boater abandons ship and makes her way through the shallow waters at the entrance to the canyon. The sudden appearance of a stranger in a swimsuit will remind you that the world is larger than the walls above and behind, left and right of you, and the river that's shaped them ... but it won't be long before you forget again.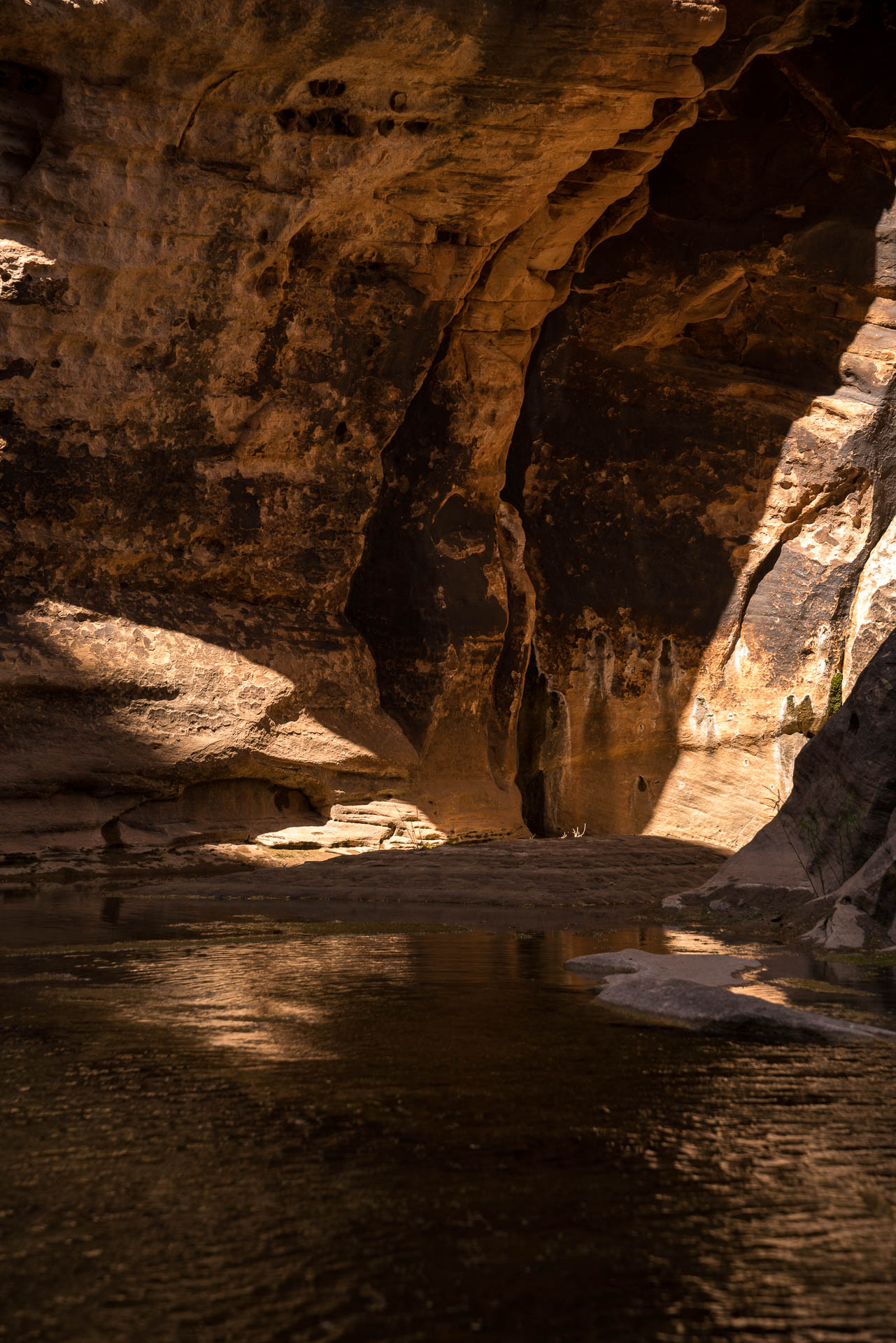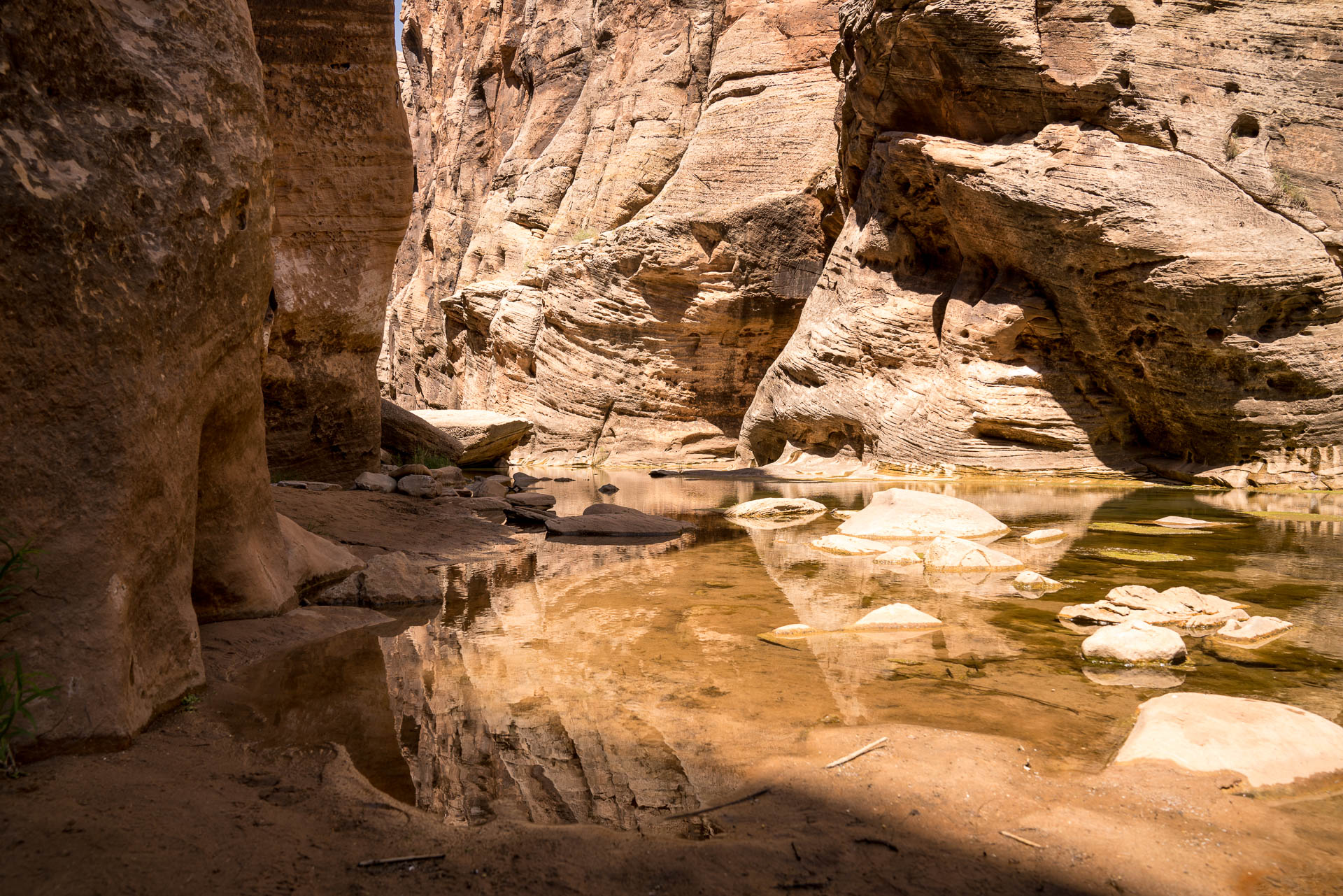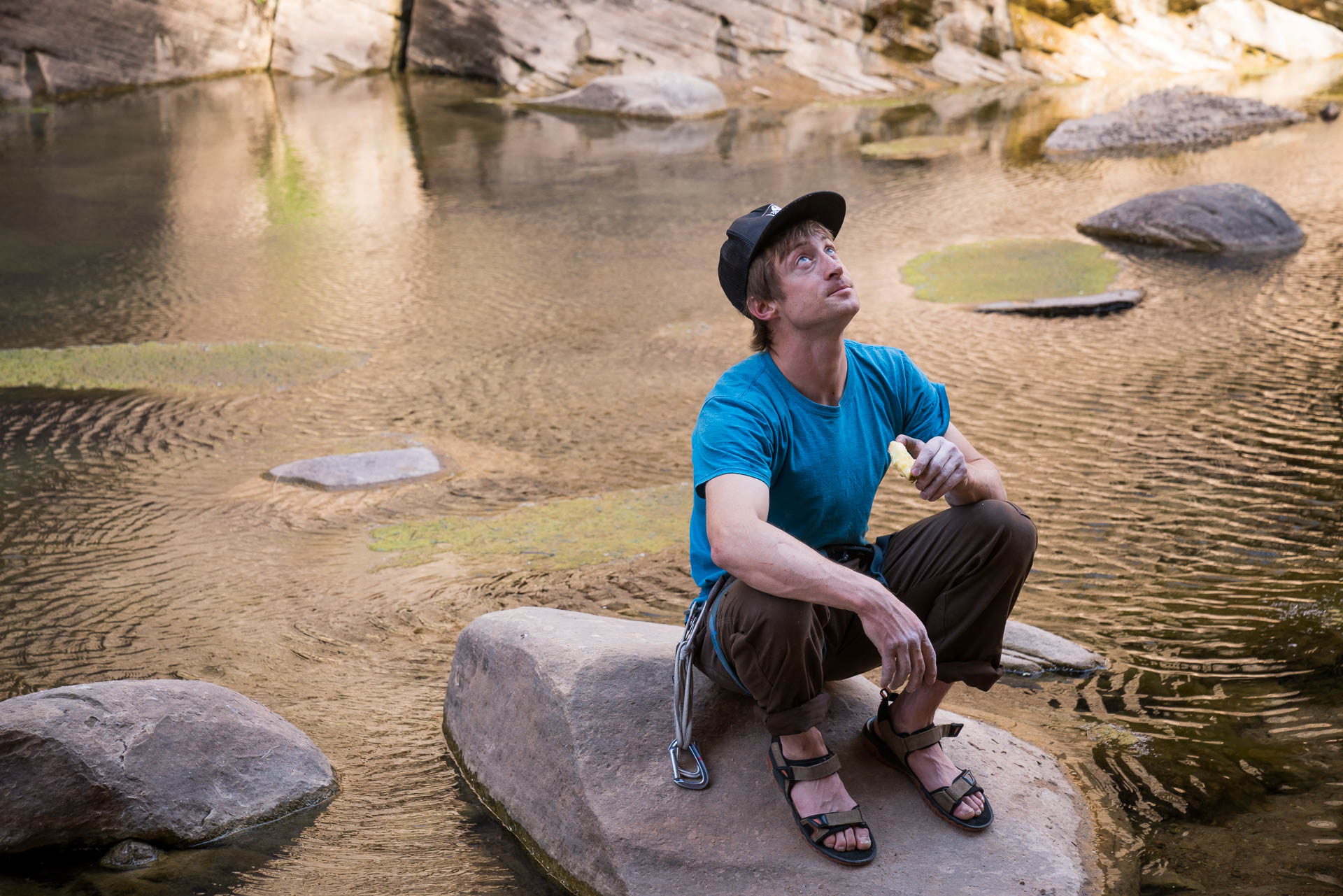 Damon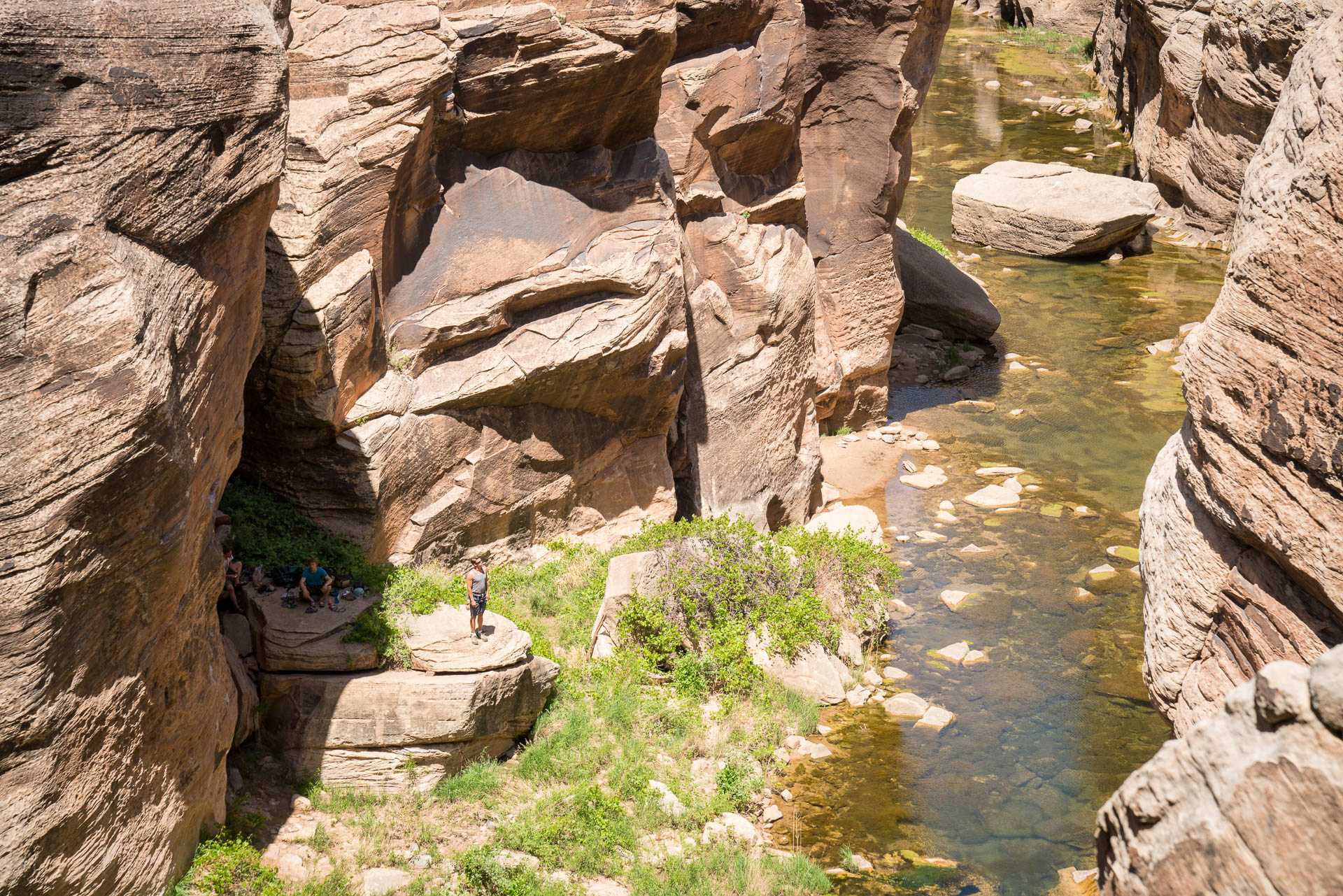 Arizona being what it is, climbing must happen in the shade. As the sun moves through the sky some routes move into, and some out of, an ascendable state. Climbers often have to jump from stone to stone, bank to bank, or simply wade across the shallow river to reach the next route. At times there's nothing for it but to belay straight out of the river with your rope (hopefully) in a bucket.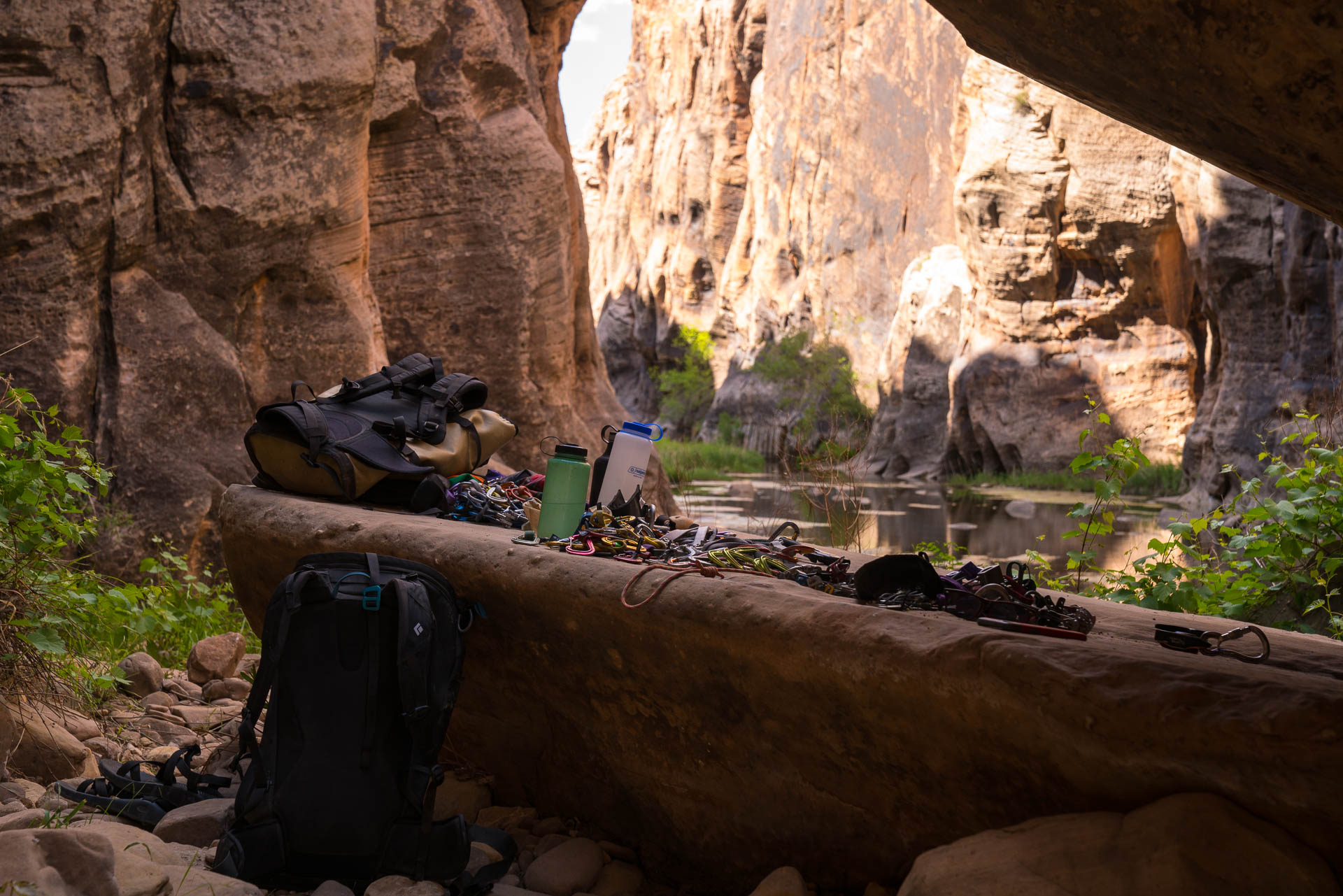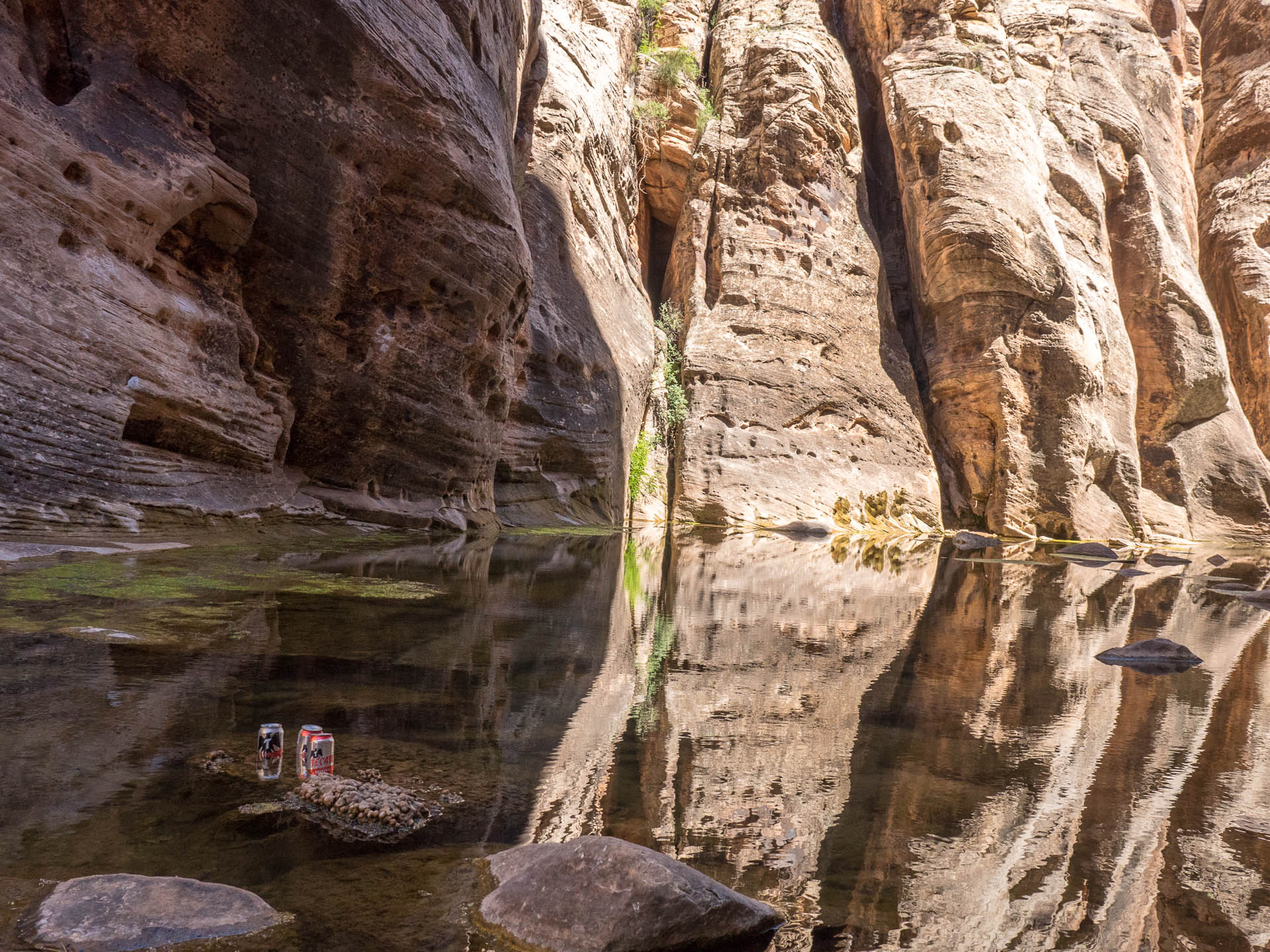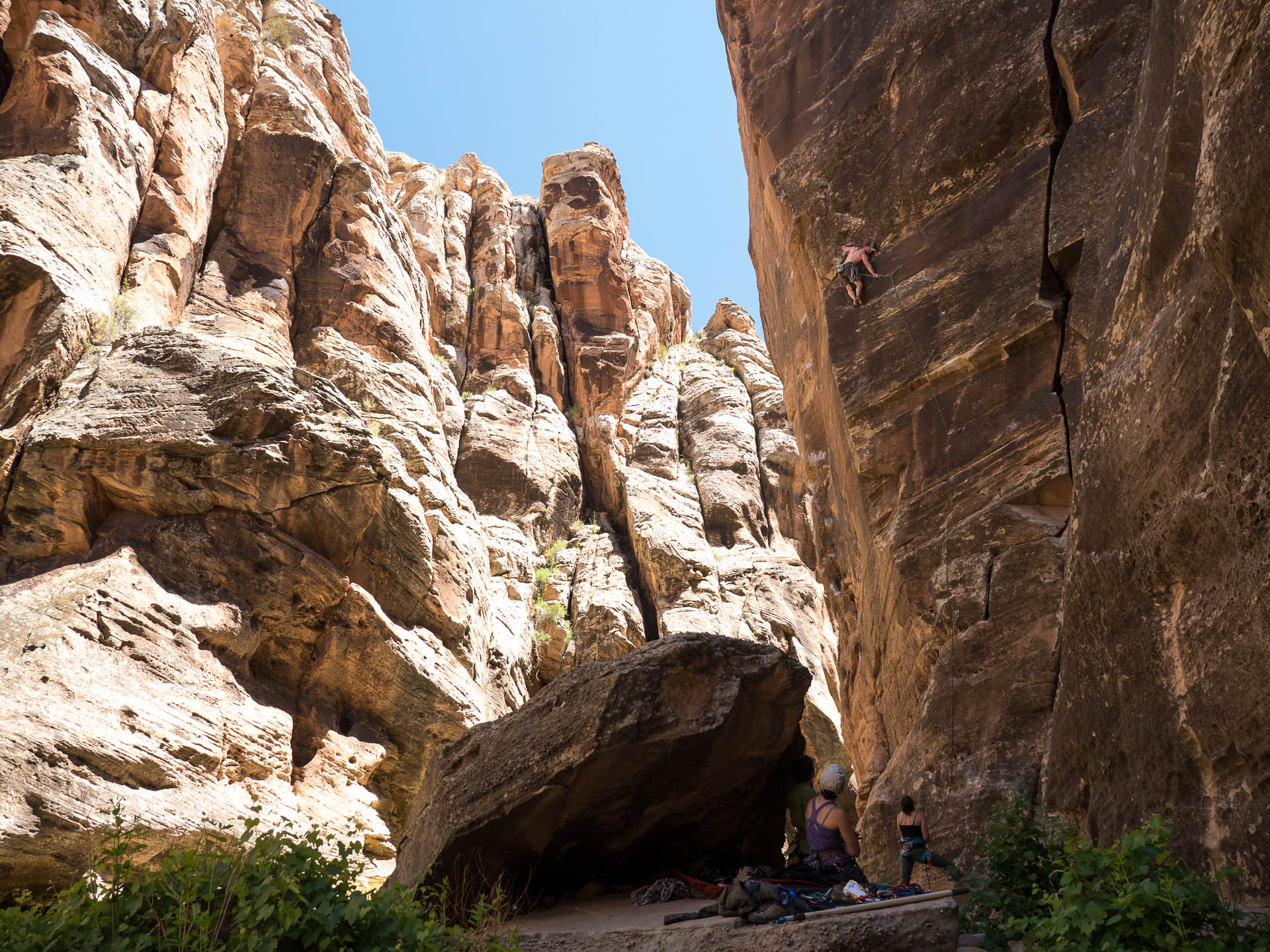 Anthony on Winsloner; Ellen on belay; Megan on lookout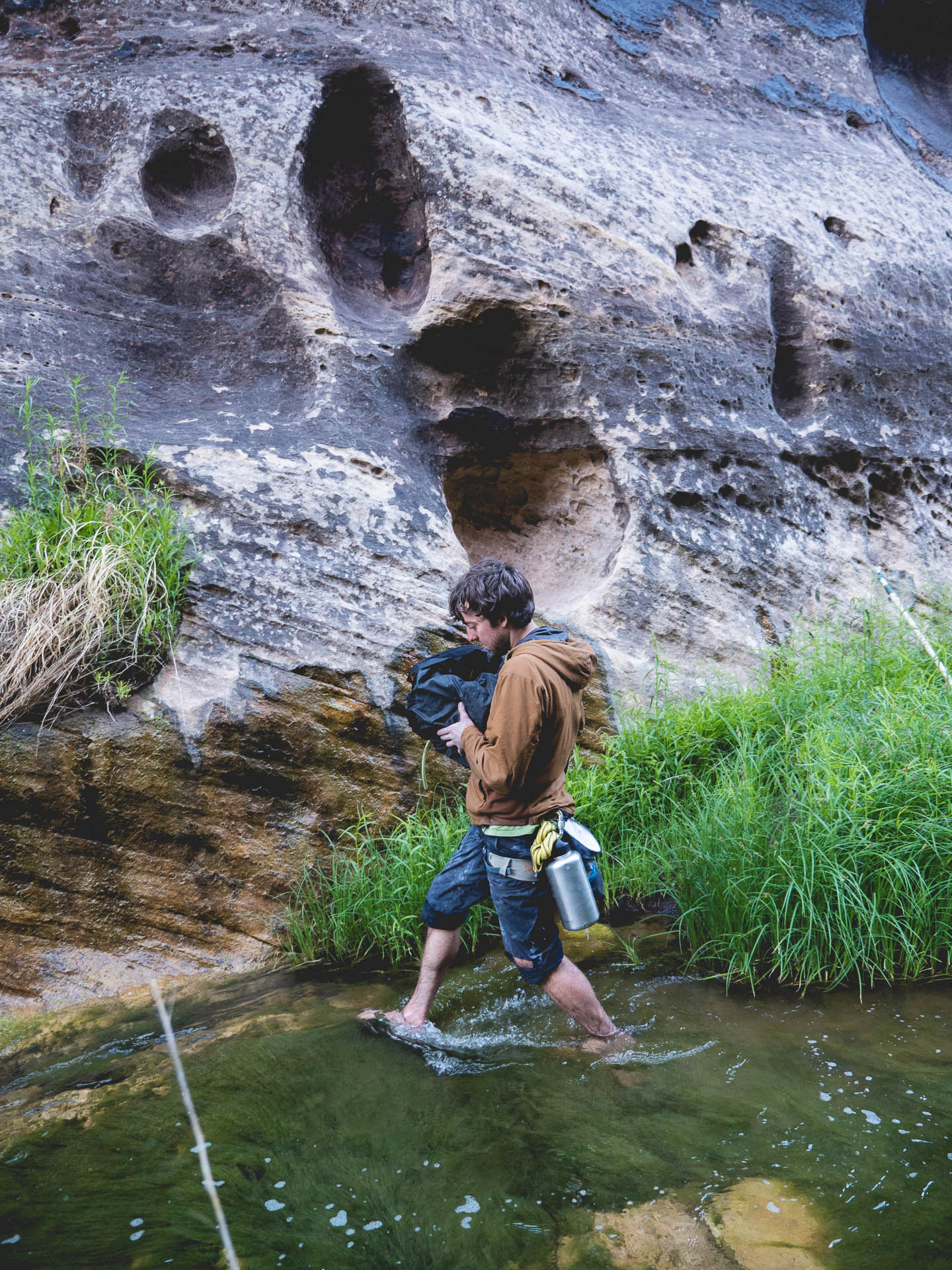 Cam steps across the river on stones he will later use to bloody my knees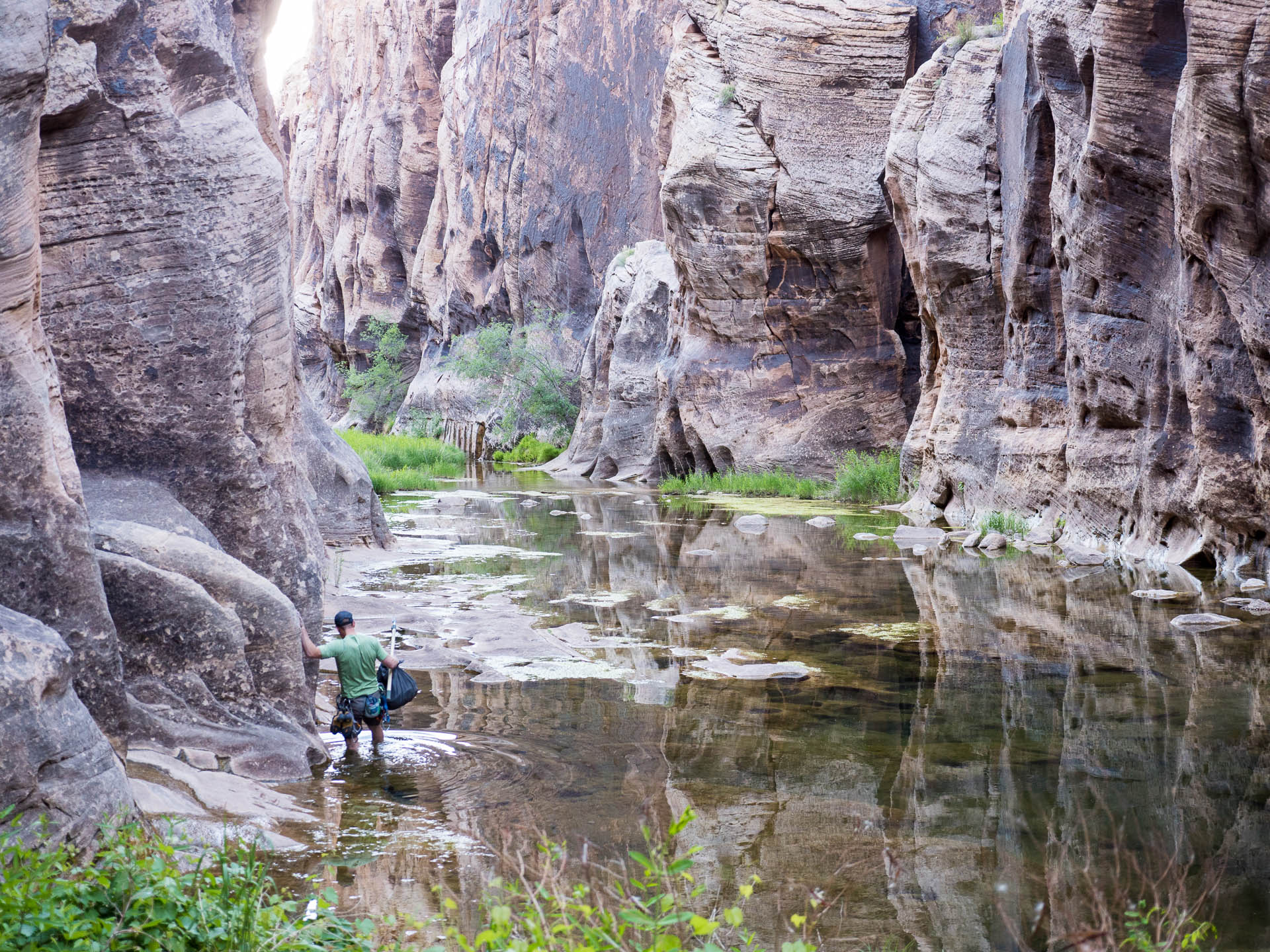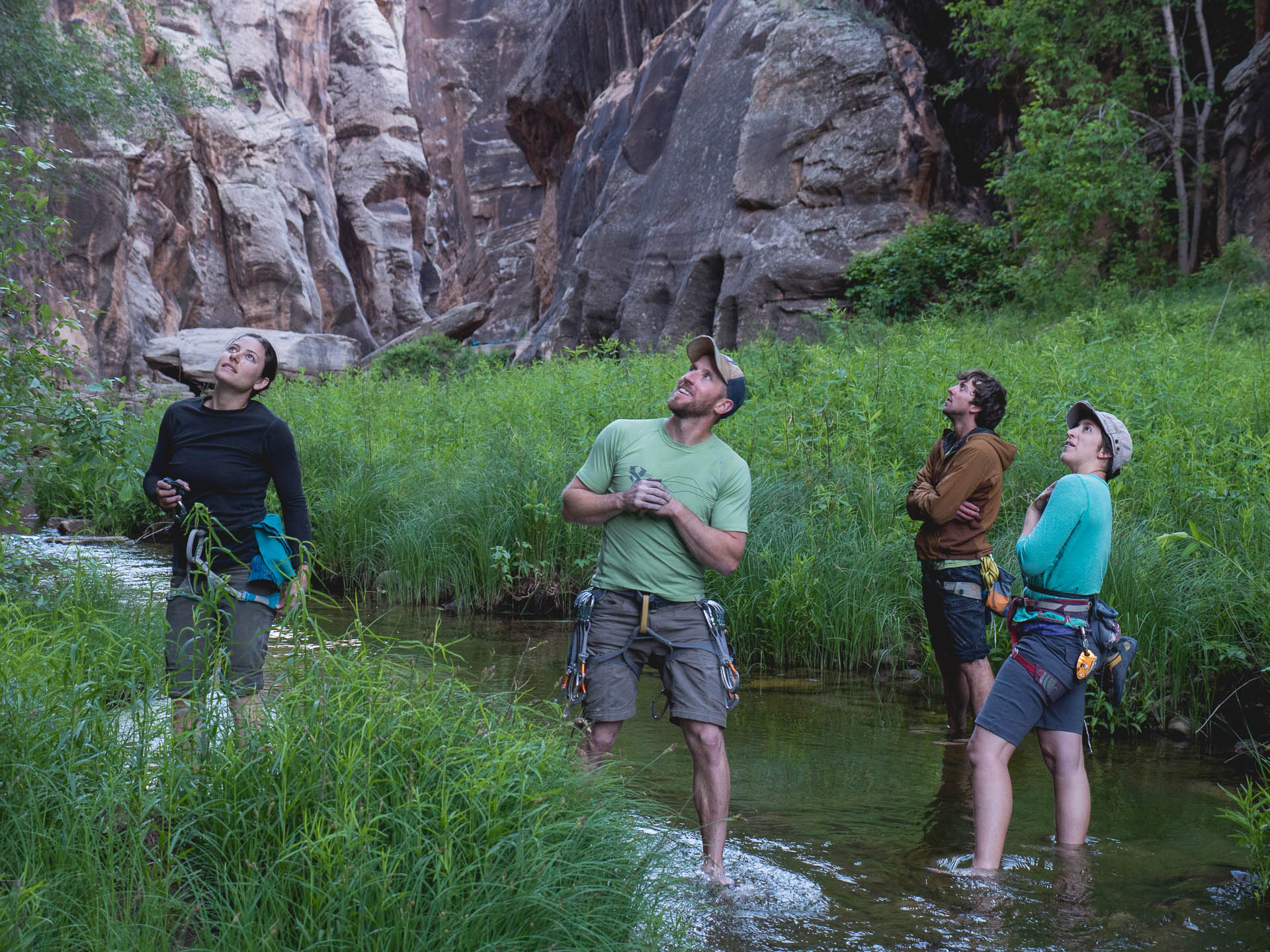 Ellen, Anthony, Cameron, Megan
Ropes and Aluminum
Red Rocks quality patina. Northern Arizona's most classic 12- gear route. Slabby aretes; man-sized huecos for legs to stem; cracks to swallow your fists and gear. Perfect, technical, vertical, hard, and the best you've ever done.
And it's all in a place you'd happily spend all day even if there were no climbing to be had.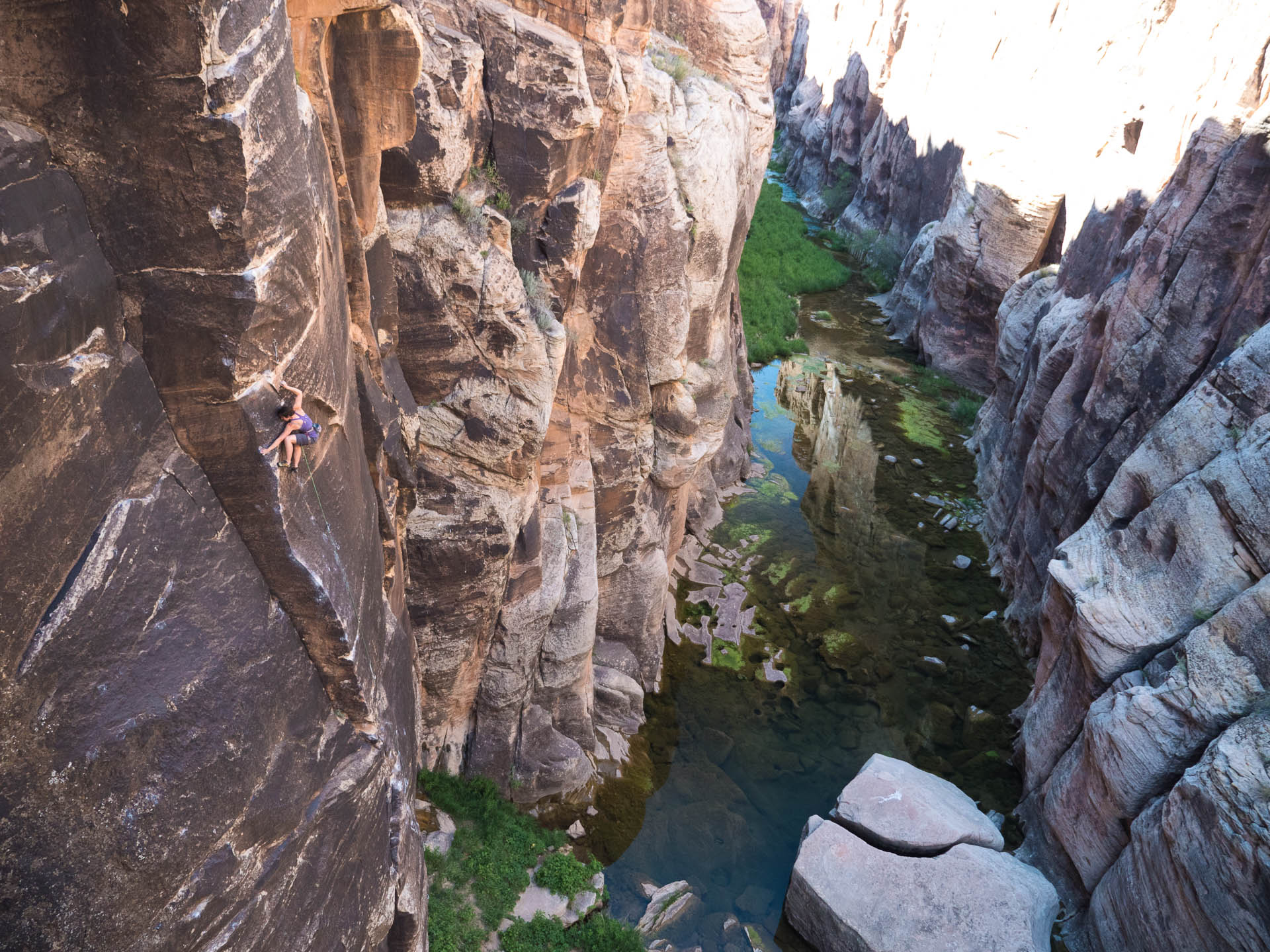 Megan, Slap My Fro, 12b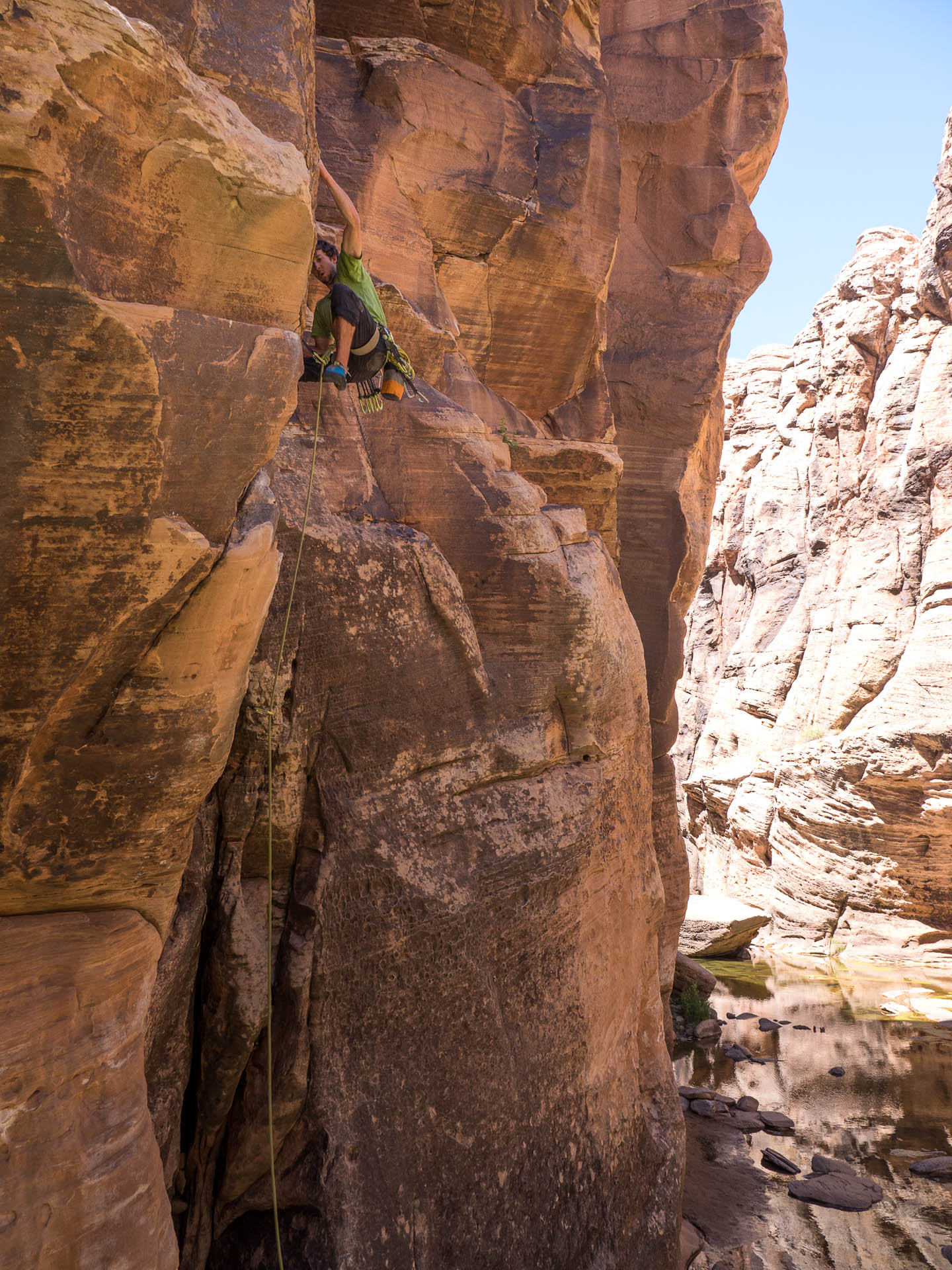 Cameron, Bro Job, 11b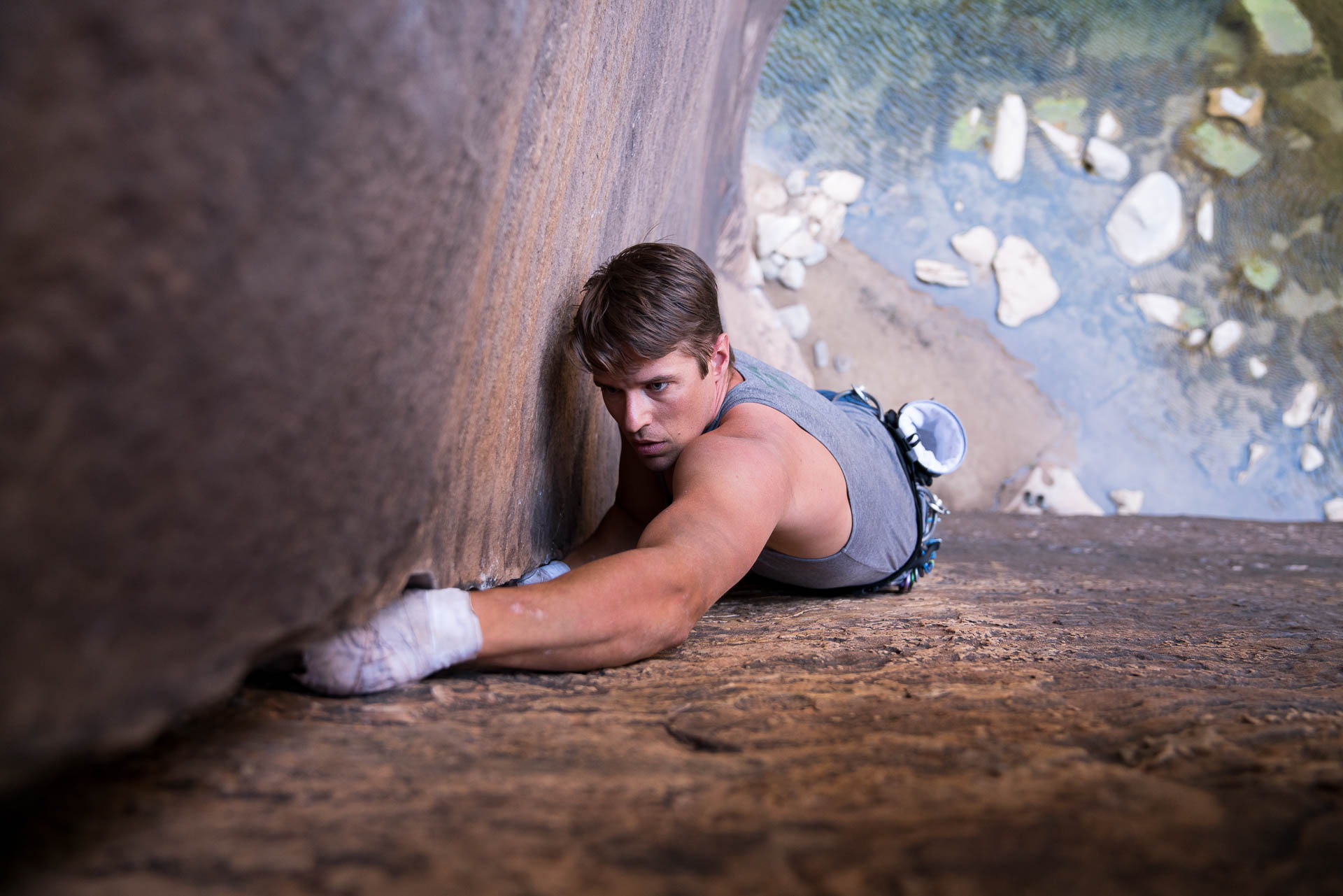 Farrell, Stick It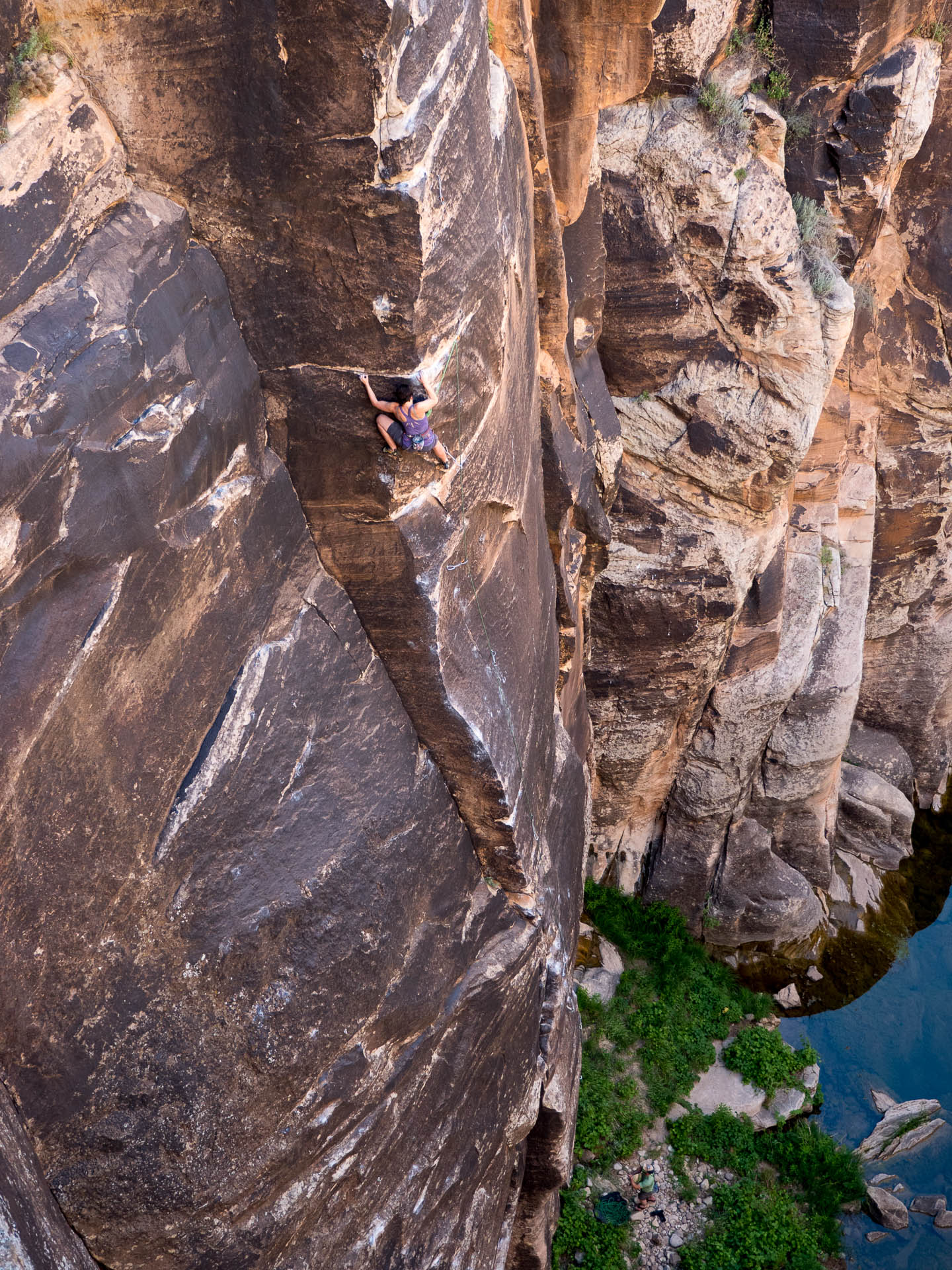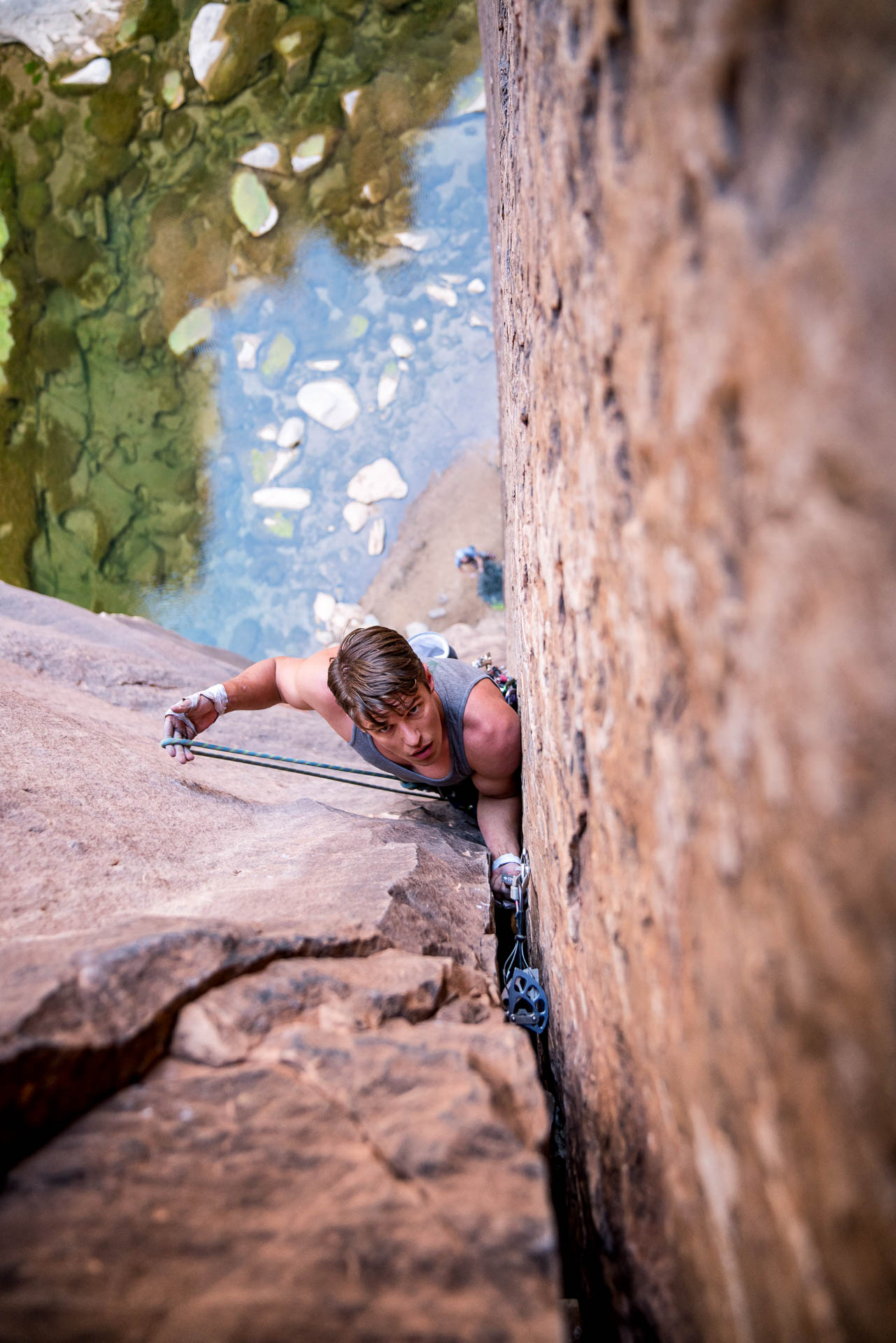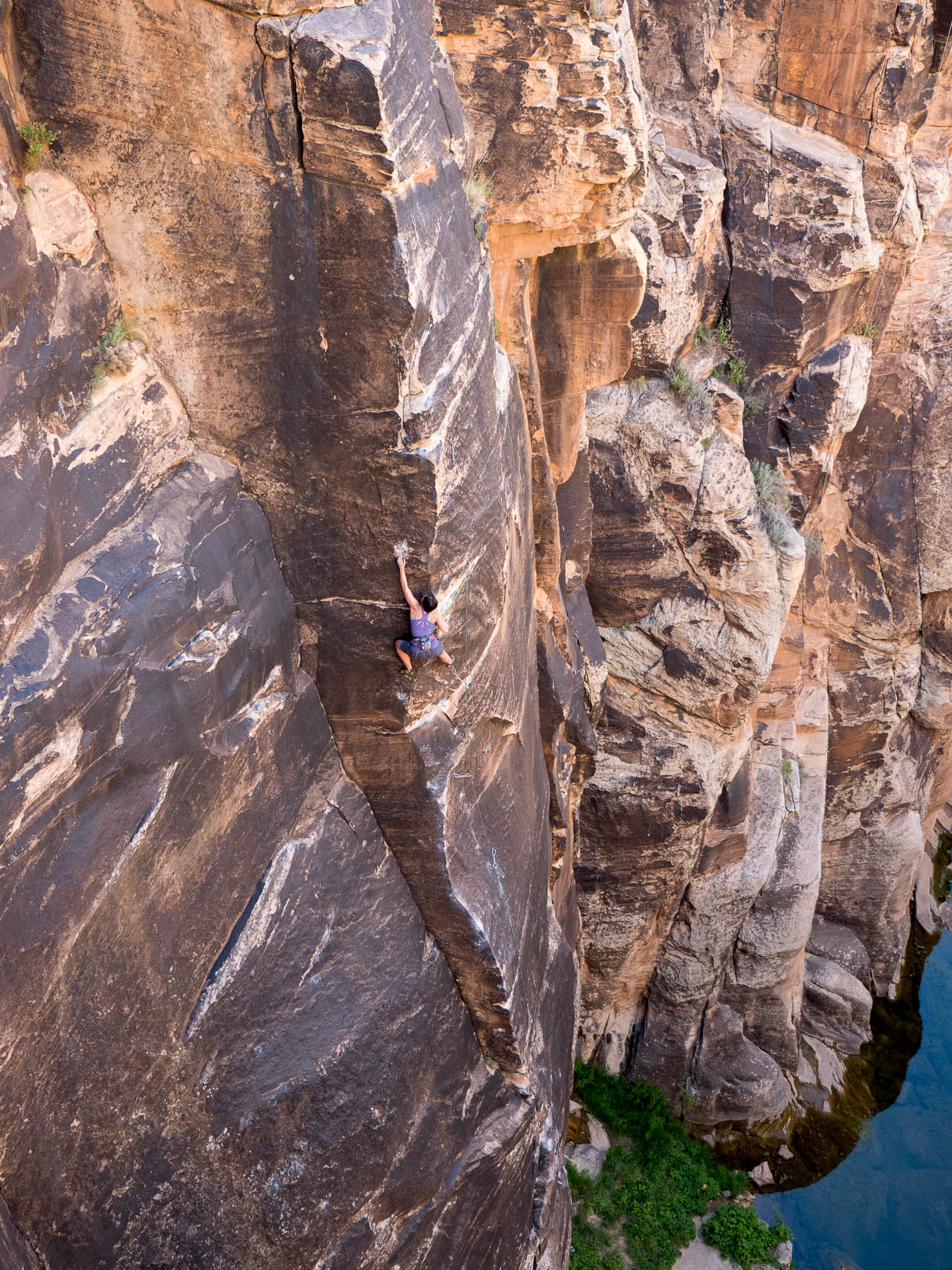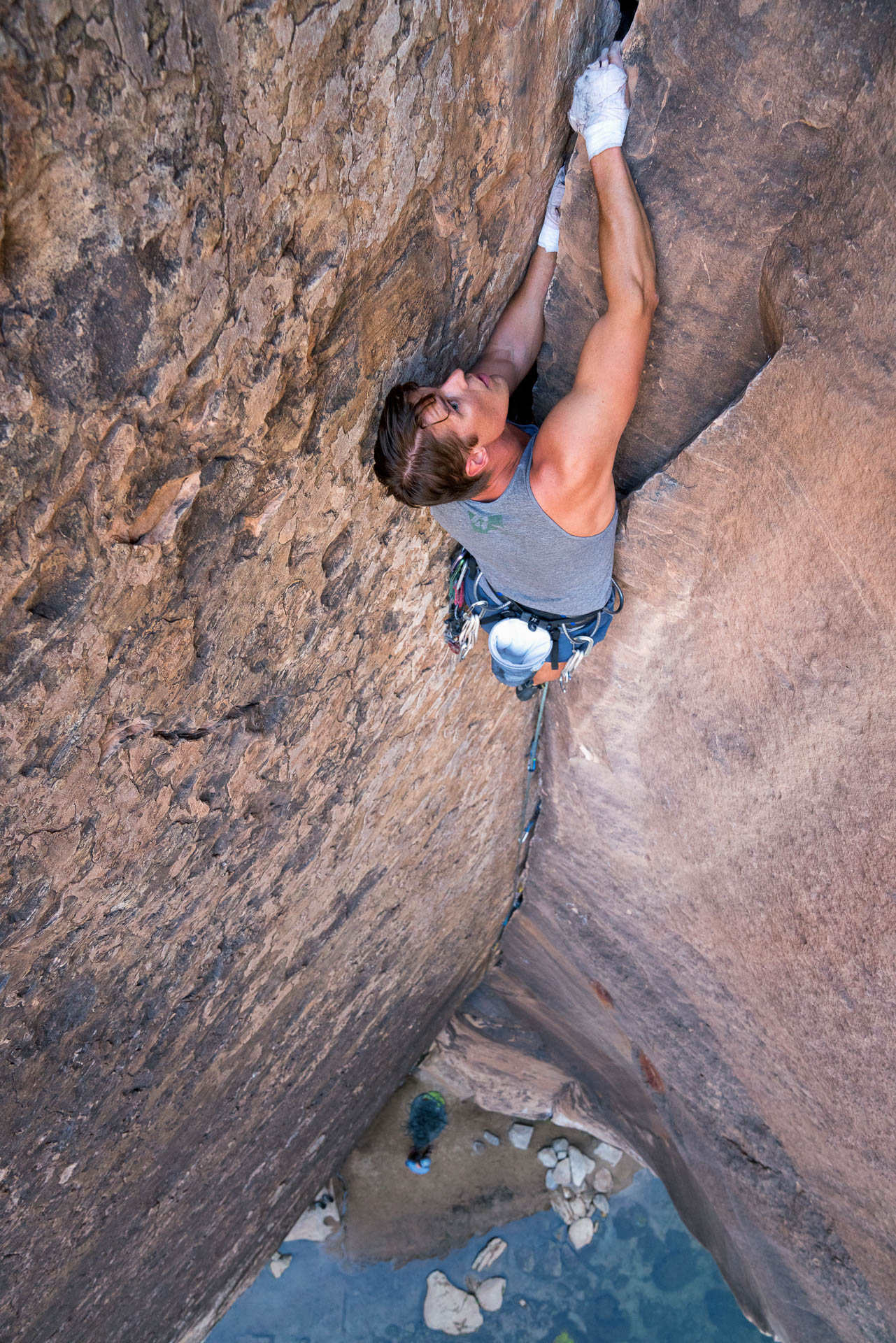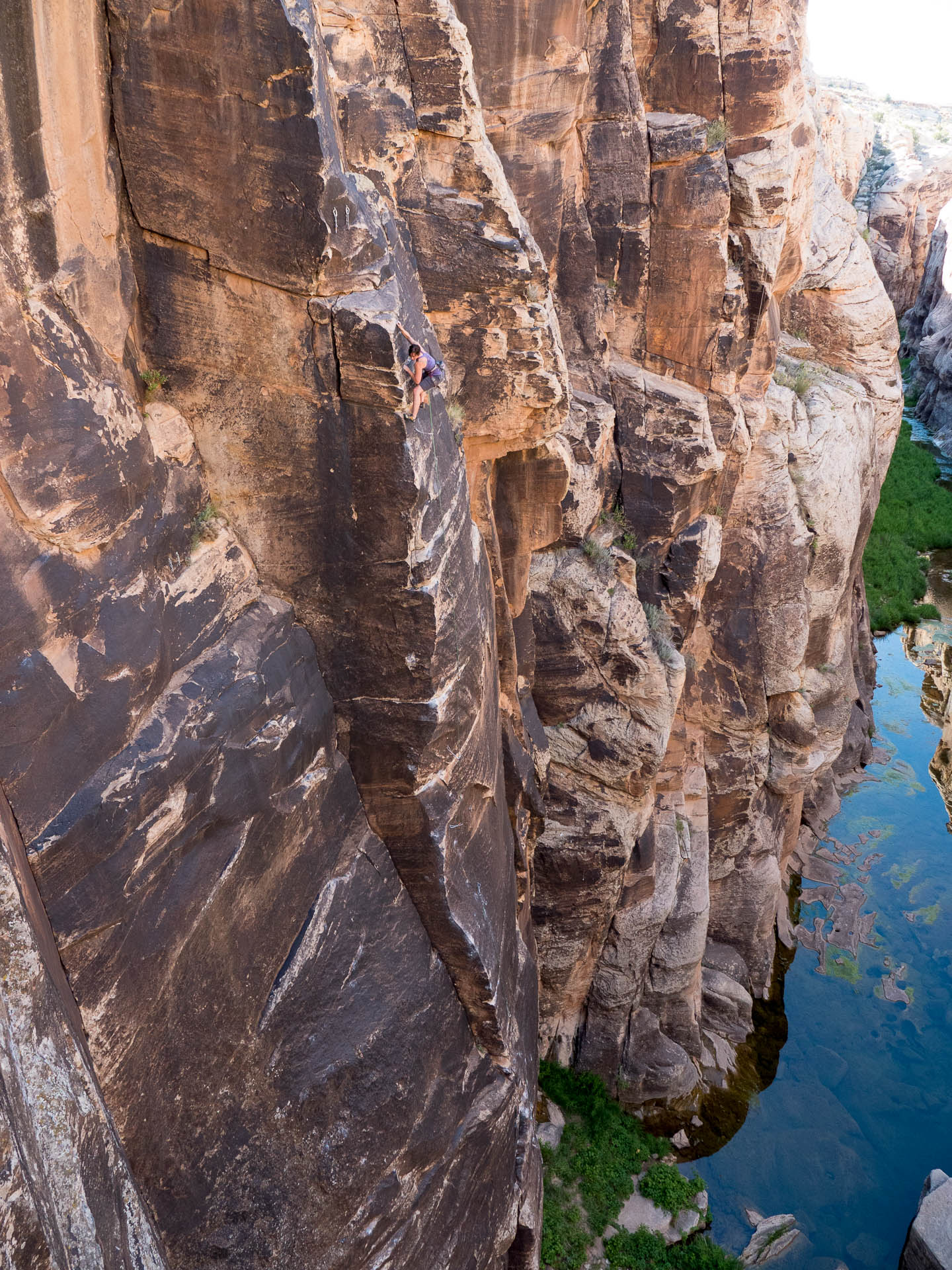 ---