Maple With Meyer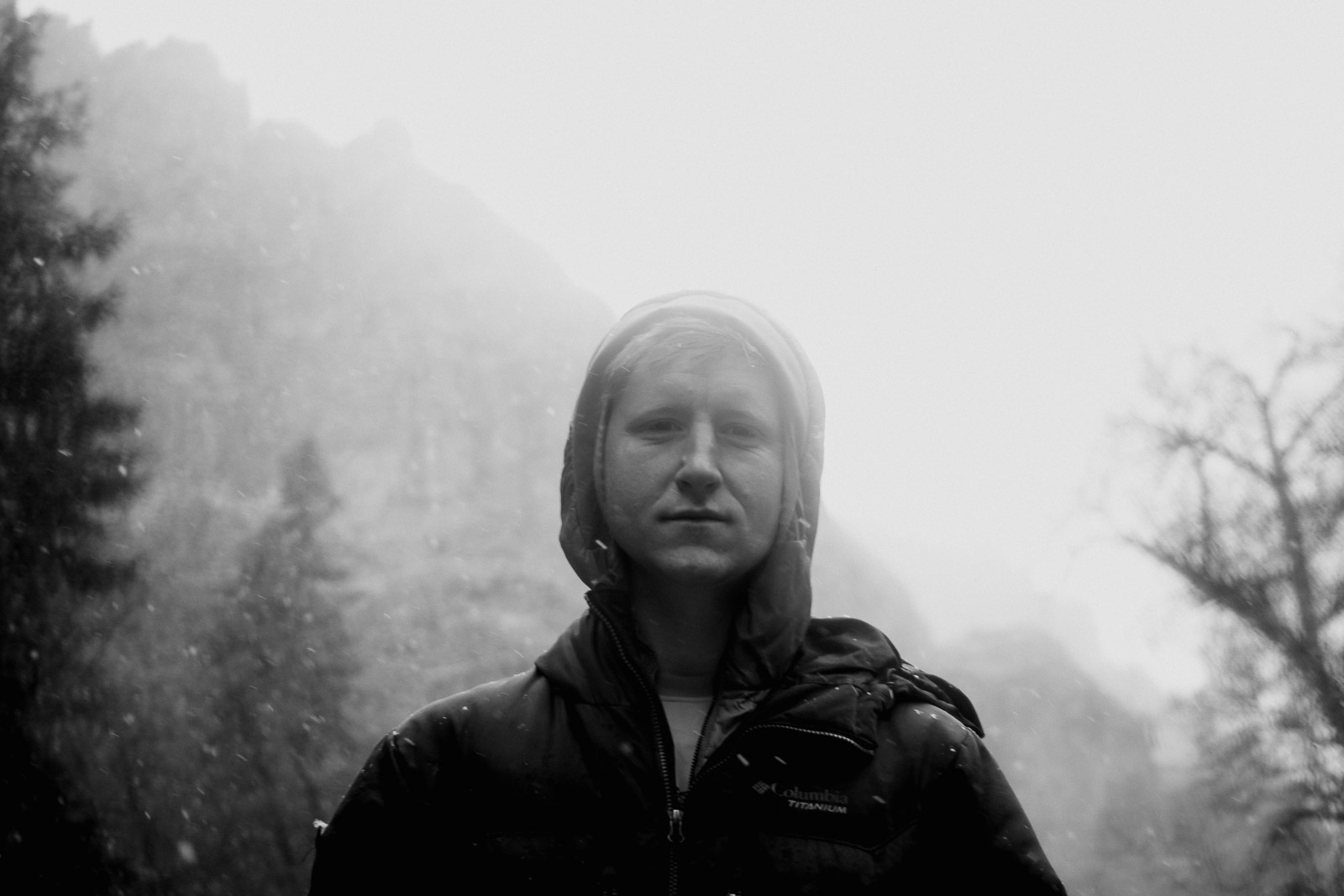 From Lander to Salt Lake City, where work was accomplished, friends were imposed upon, and I reunited with Mr. Meyer.
After much hemming-and-hawing about weather and which crags would be dry and which wouldn't, he and I took the long way to Indian Creek, stopping for a night in Maple Canyon. Our ambition was to get an afternoon and morning of climbing, should the weather allow it.
Eagle's Nest
We got our first taste of cobble climbing on a fun little multipitch climb that went something like: 5.10c, 5.9, 5.5, 5.1, 5.8.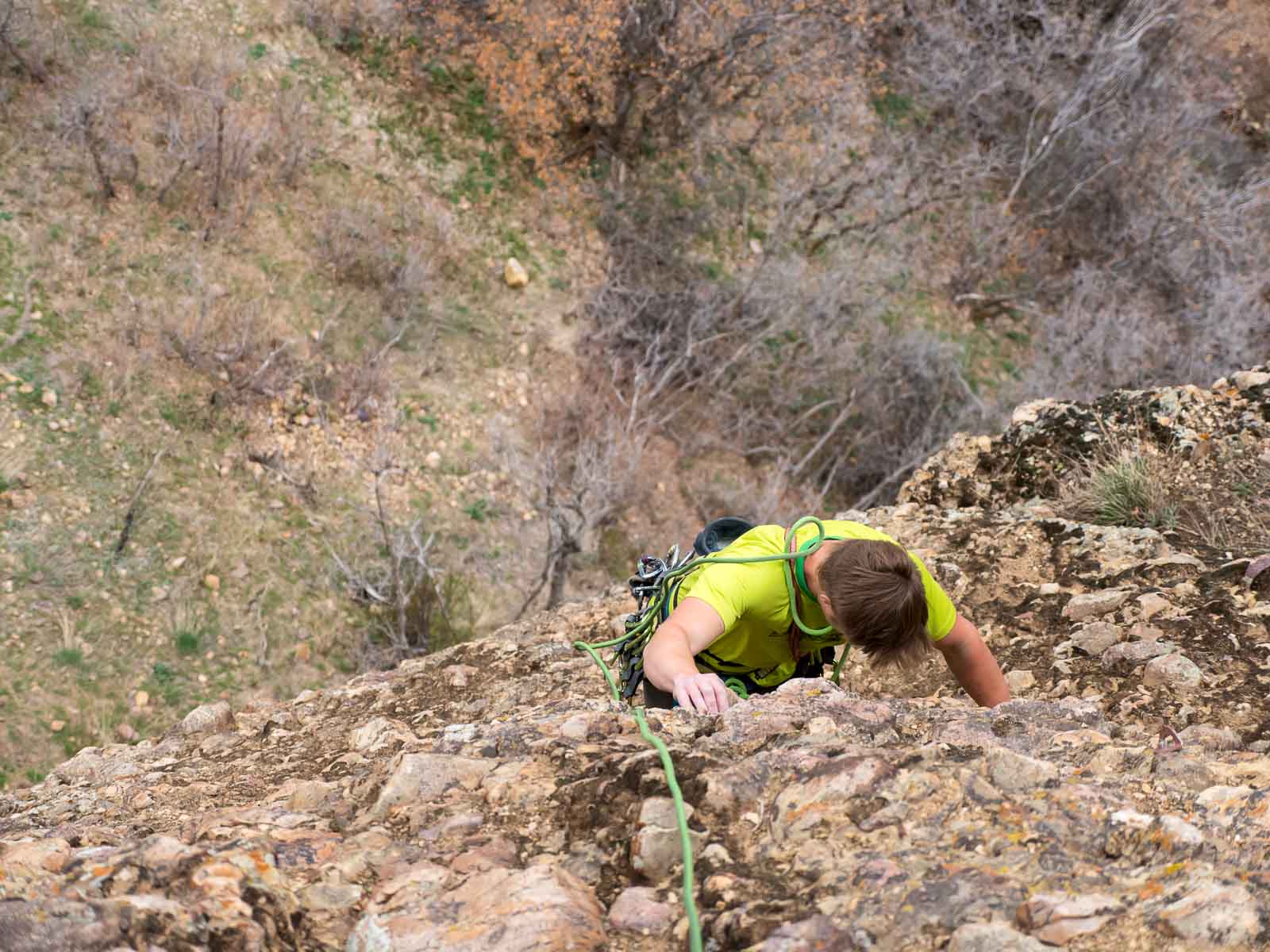 Dave tops out the first pitch while I pay far more attention to photos than to belaying.
Dave linked the 5.9 and 5.5. A little dumbstruck at the improbably stone - always jugs, always huge feet, and always looking like it is going to pop out any second now - I walked by him and up the 5.1 section. The 5.1 was really just a hike over to the 5.8 "pitch", which in actuality was a boulder with a fun jughaul to the top.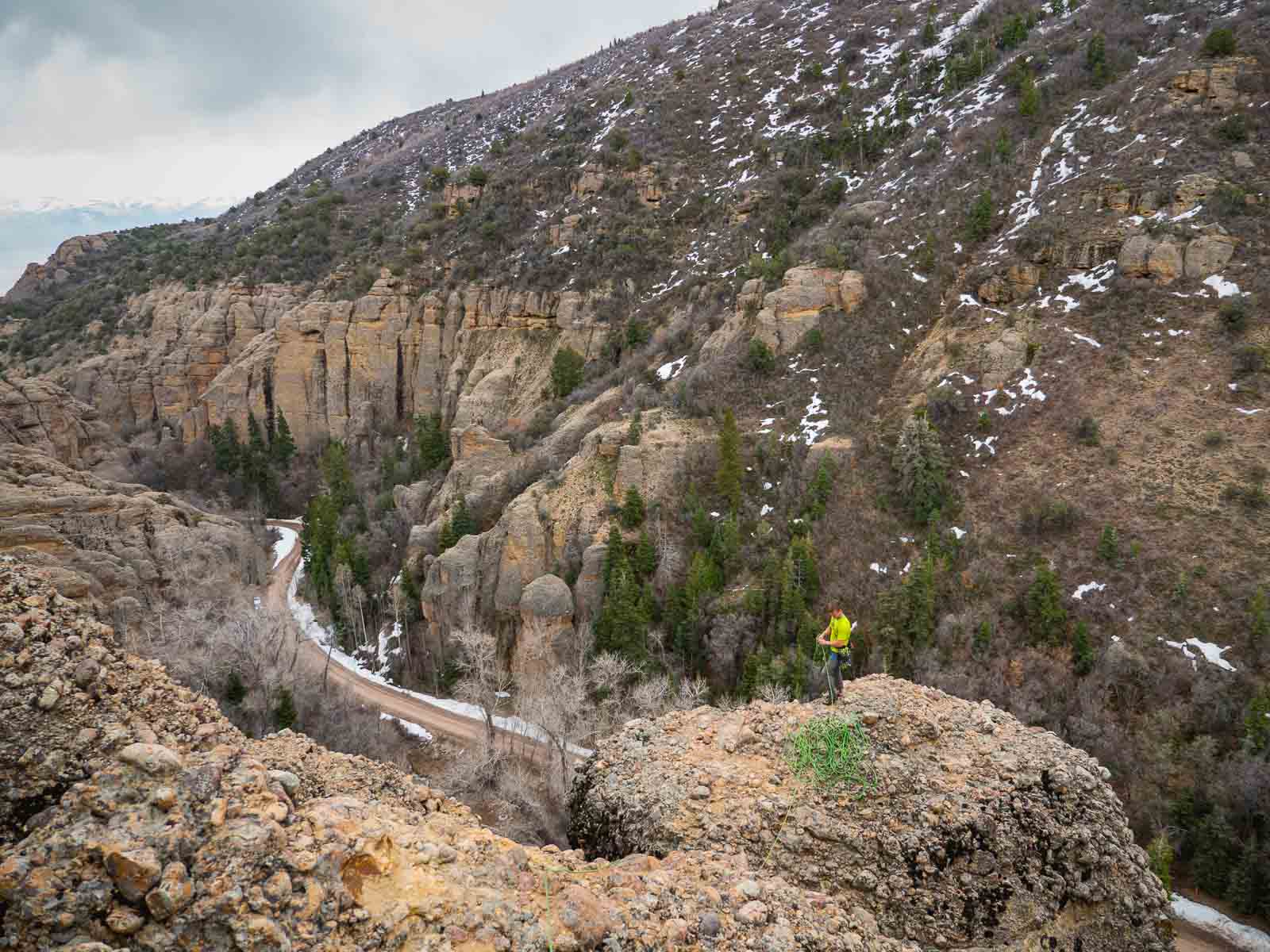 Dave on rope management duty at the top of P3
Rather than bother with the three or so bolts to the top summit, Dave and I had a laugh and bouldered (soloed?) our way up.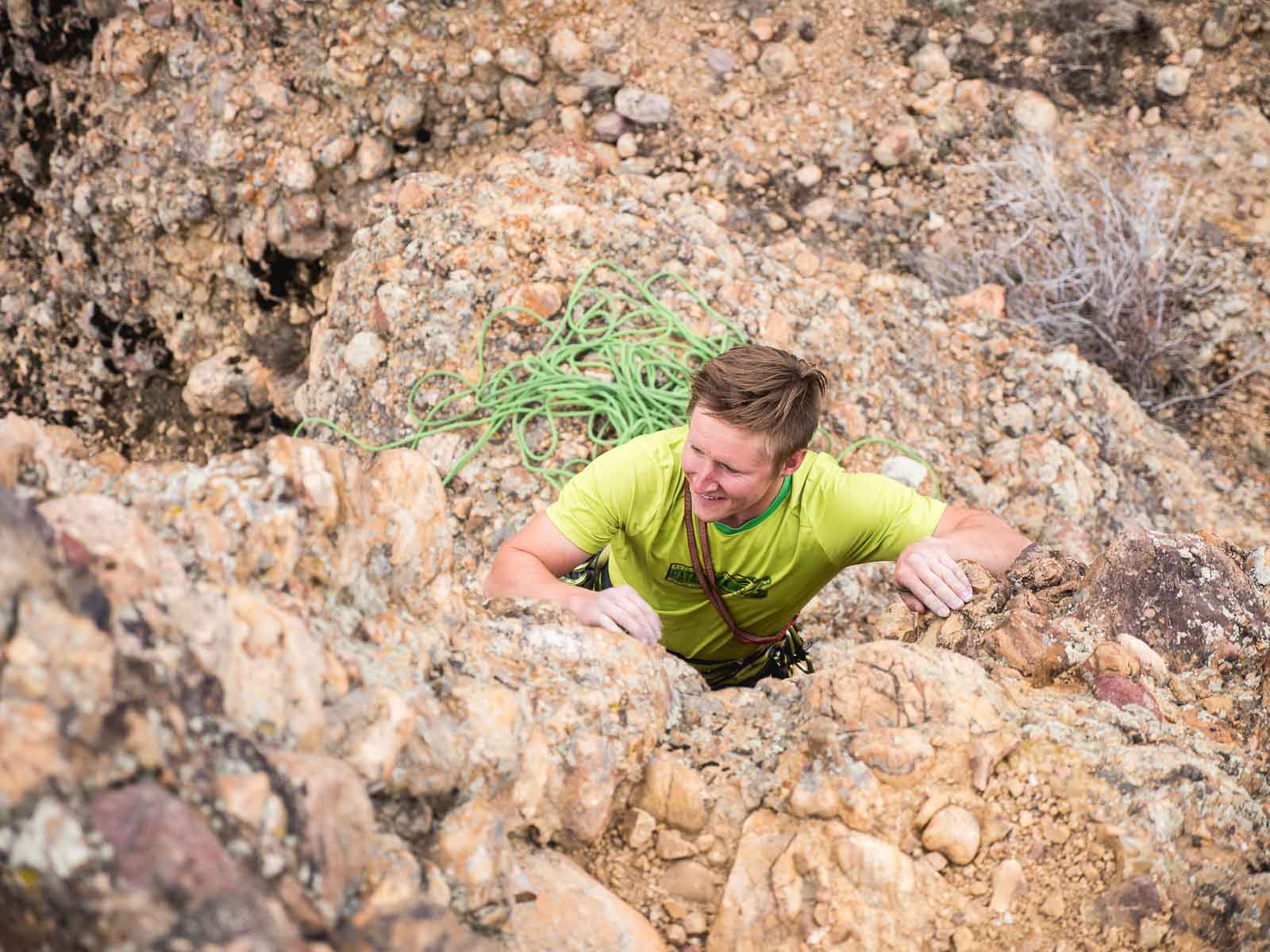 The tied-in freesolo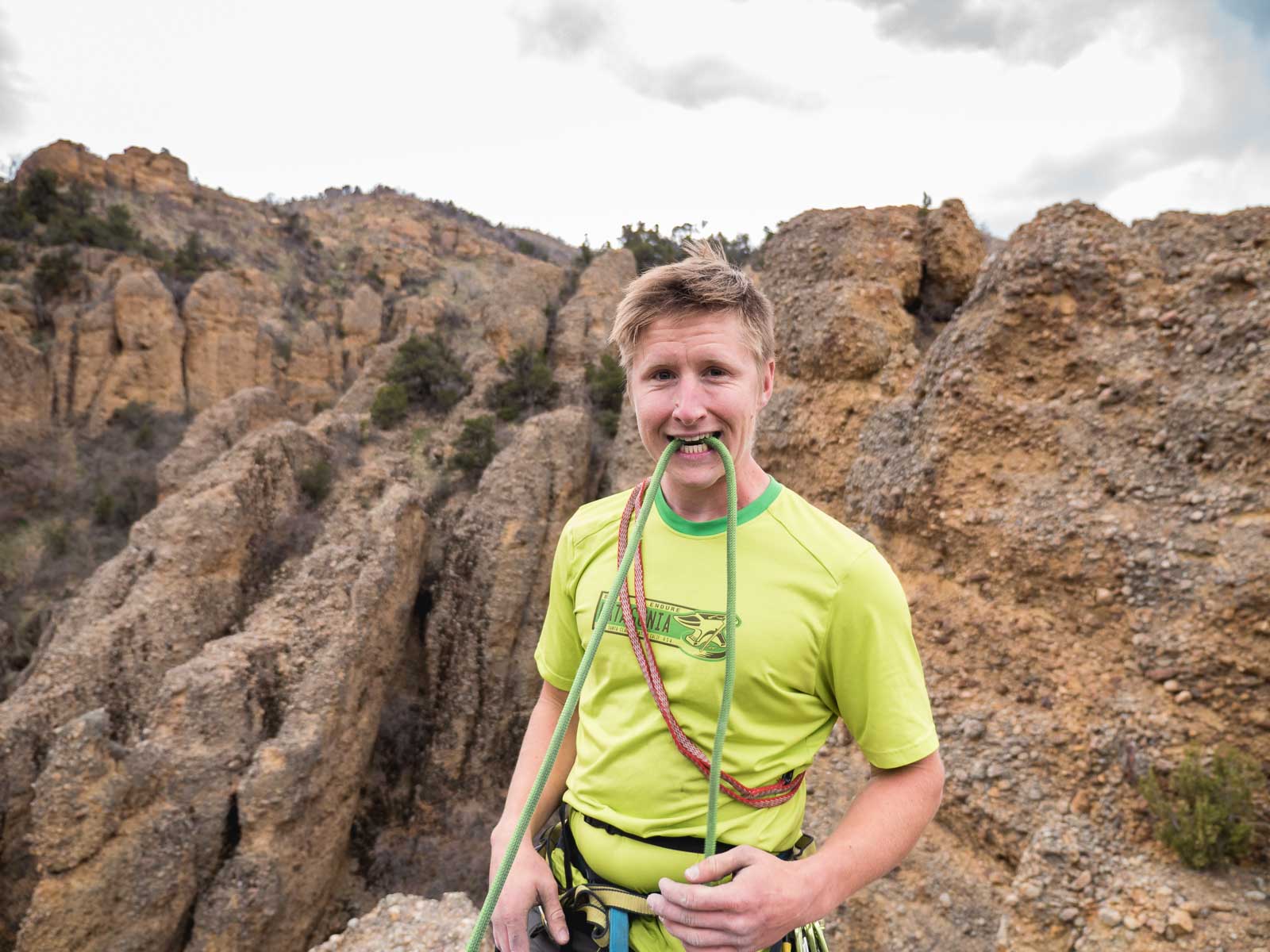 Dis fuggin' goi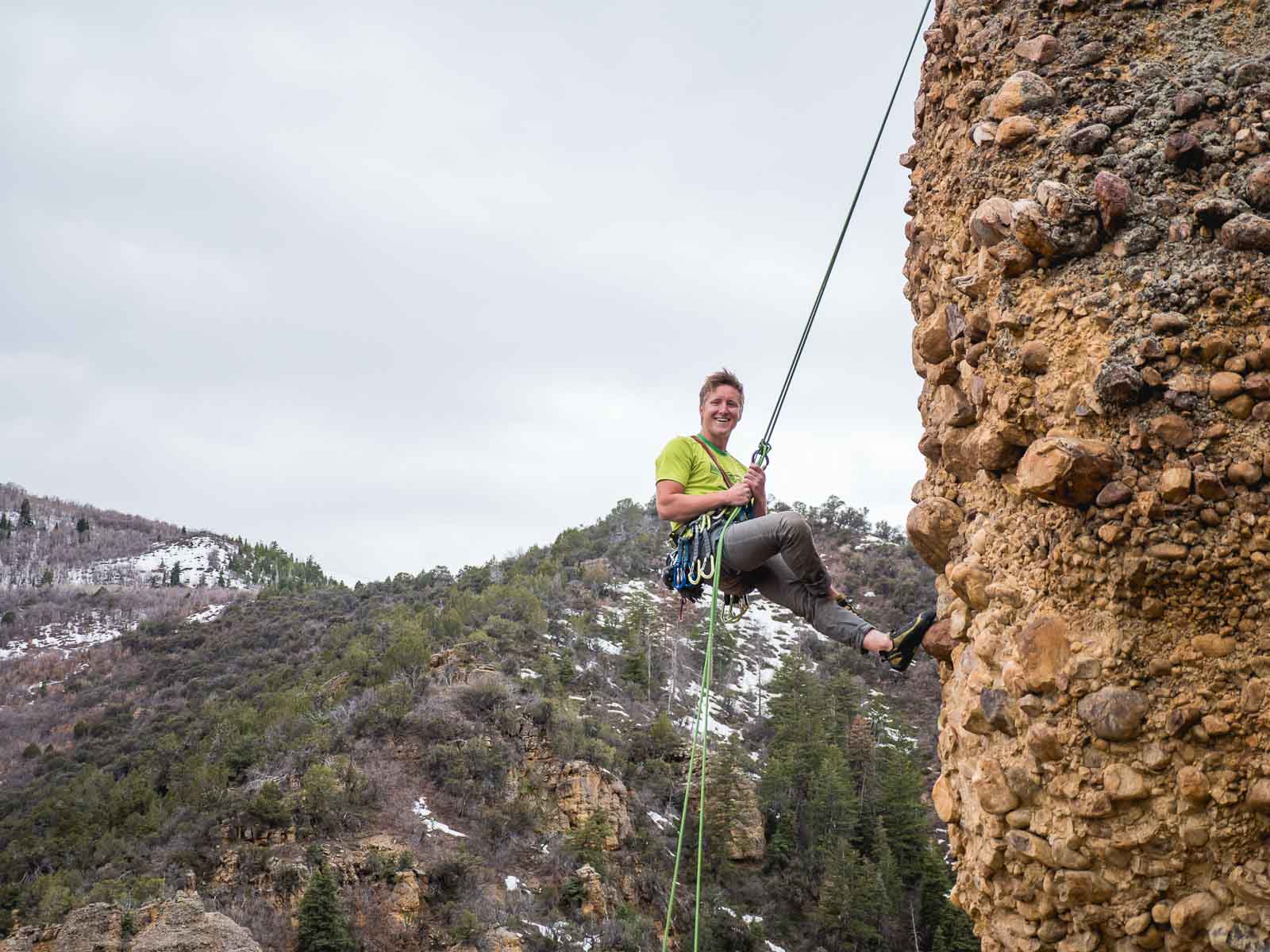 It had been a long time since Dave and I had last climbed together. November, I think it was.
I was pretty psyched to hang again, especially in a place new to both of us.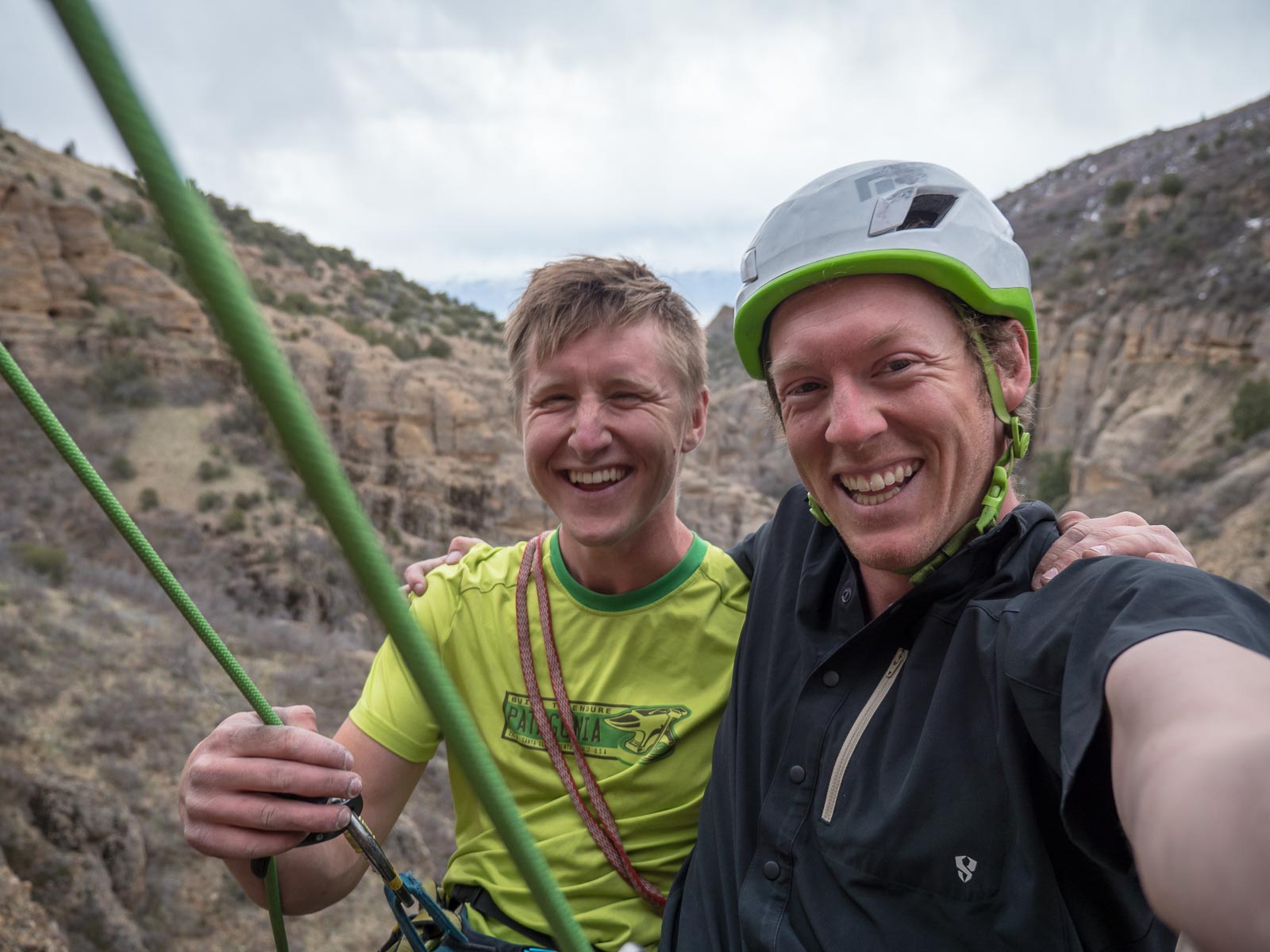 The helmet would make you think I'm all about safety first, but then you realize we're 150' above the ground, simul-rapping, and I'm holding my camera and my friend's shoulder, rather than my rope...
Craggin'
The skies kept threatening rain, and while we'd felt a drop here or there, they seemed content to just threaten and nothing more. So we followed up the multi with a 10d, The Edge of Glory, an arete that looked much better than it climbed.
From there, we scrambled up a loose dirt gully to an alcove with an 11b that was a far easier onsight than the 10d. Cobbler was perfectly vertical and would've been pumpy if not for the fact that every time you wished you had a jug to stop and rest on because maybe, maybe you were starting to consider feeling a little forearm tightening, well. A jug you would get. And jugs for your hands were always jugs for your feet later. 11b? Really? Come at me Maple.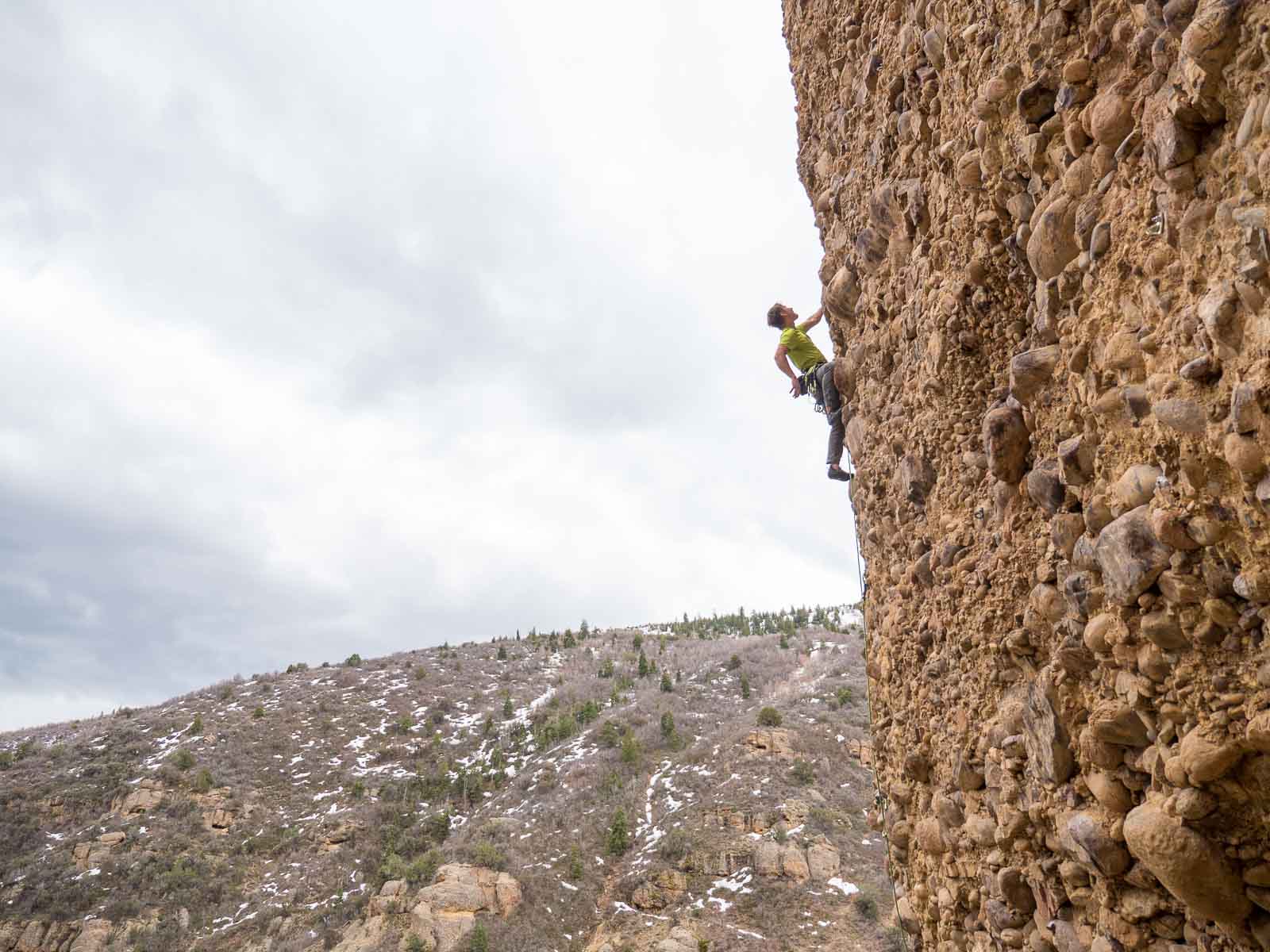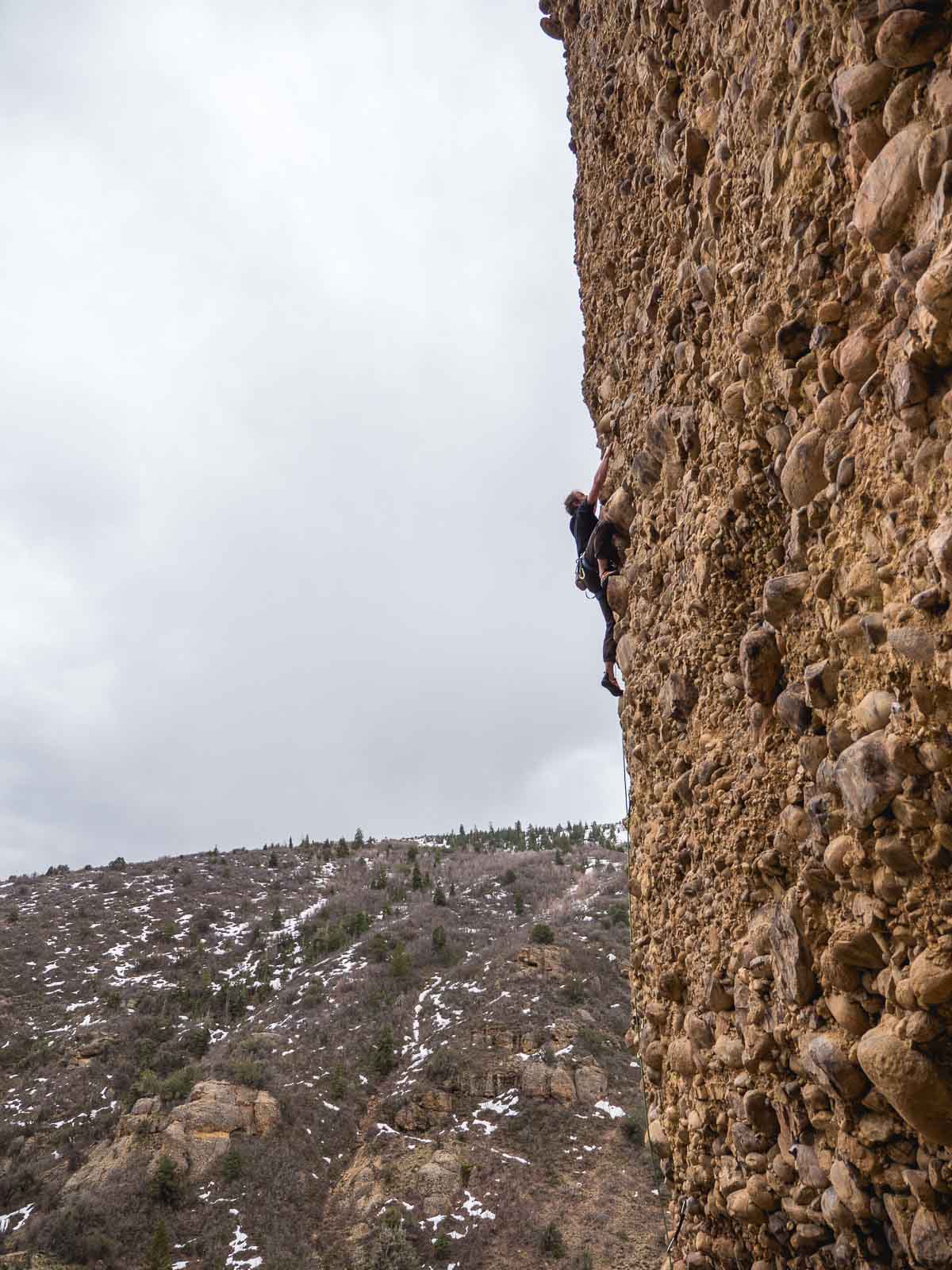 The biggest foot in the world
Up high on the route, finishing it on a final chossy band of cobble, the clouds made good on threats delivered hours earlier.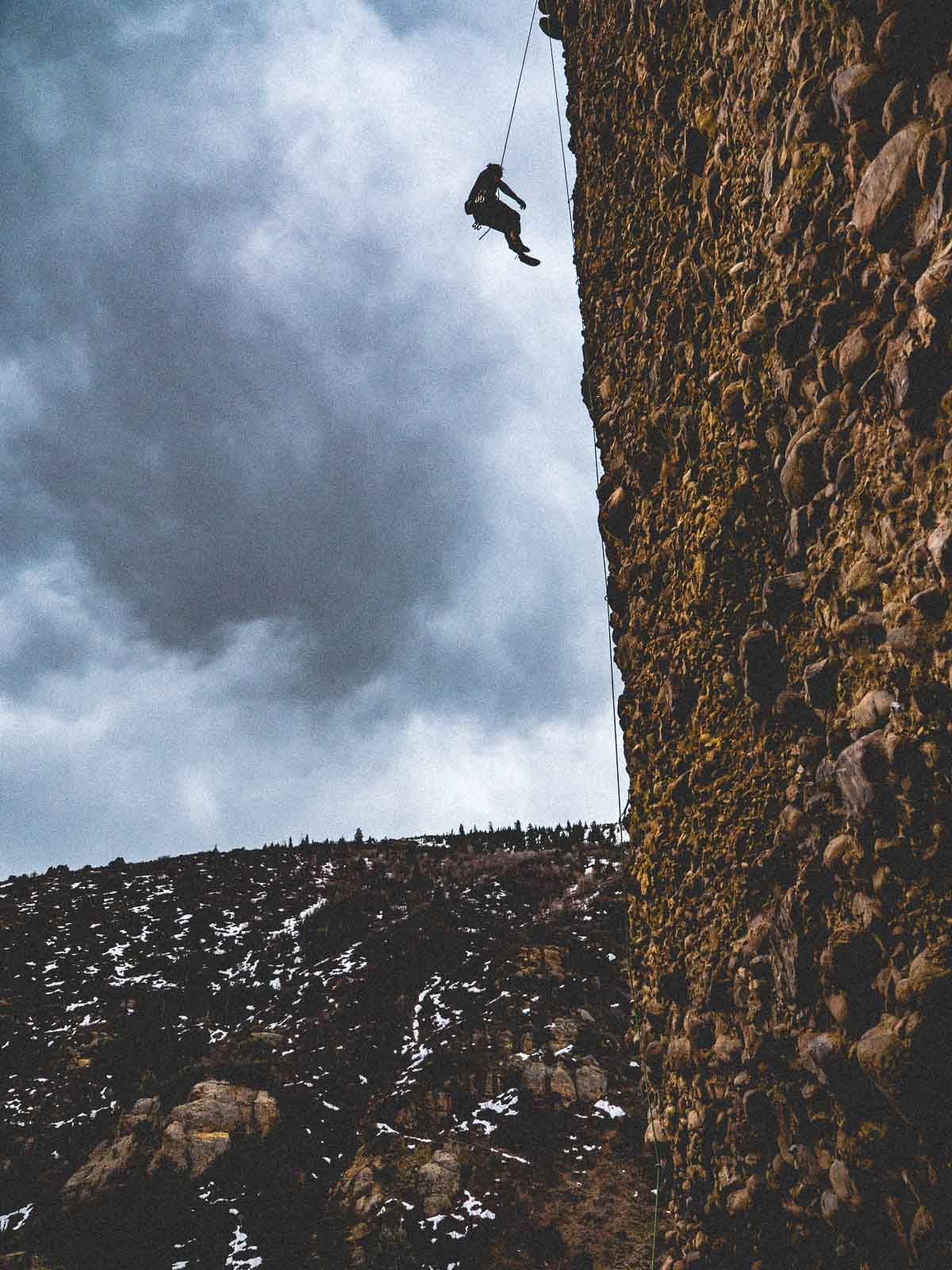 I cleaned in the sprinkle. David and I packed up and hiked back to the cars. The stream we had easily walked across earlier had grown, and I asked Dave to pause and let me set up to shoot his leap over its rushing waters.
As his foot landed on the opposite side, the in-cut bank gave way. Only his forward momentum saved David from eating much of the shits, I think.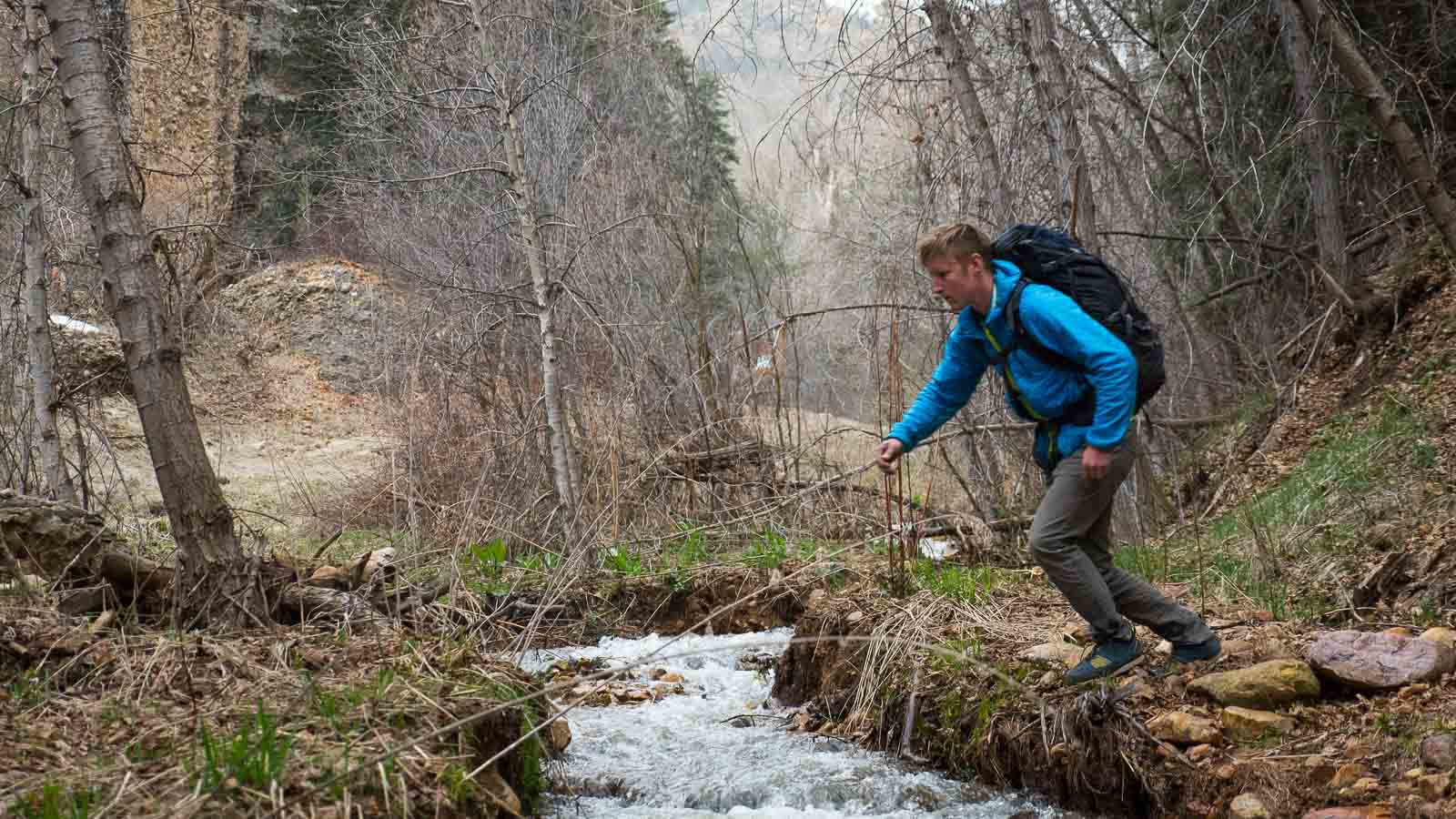 Precip
The temperatures dropped overnight and never went back up. We awoke to continued precipitation, now coming down as large, heavy, and soft flakes.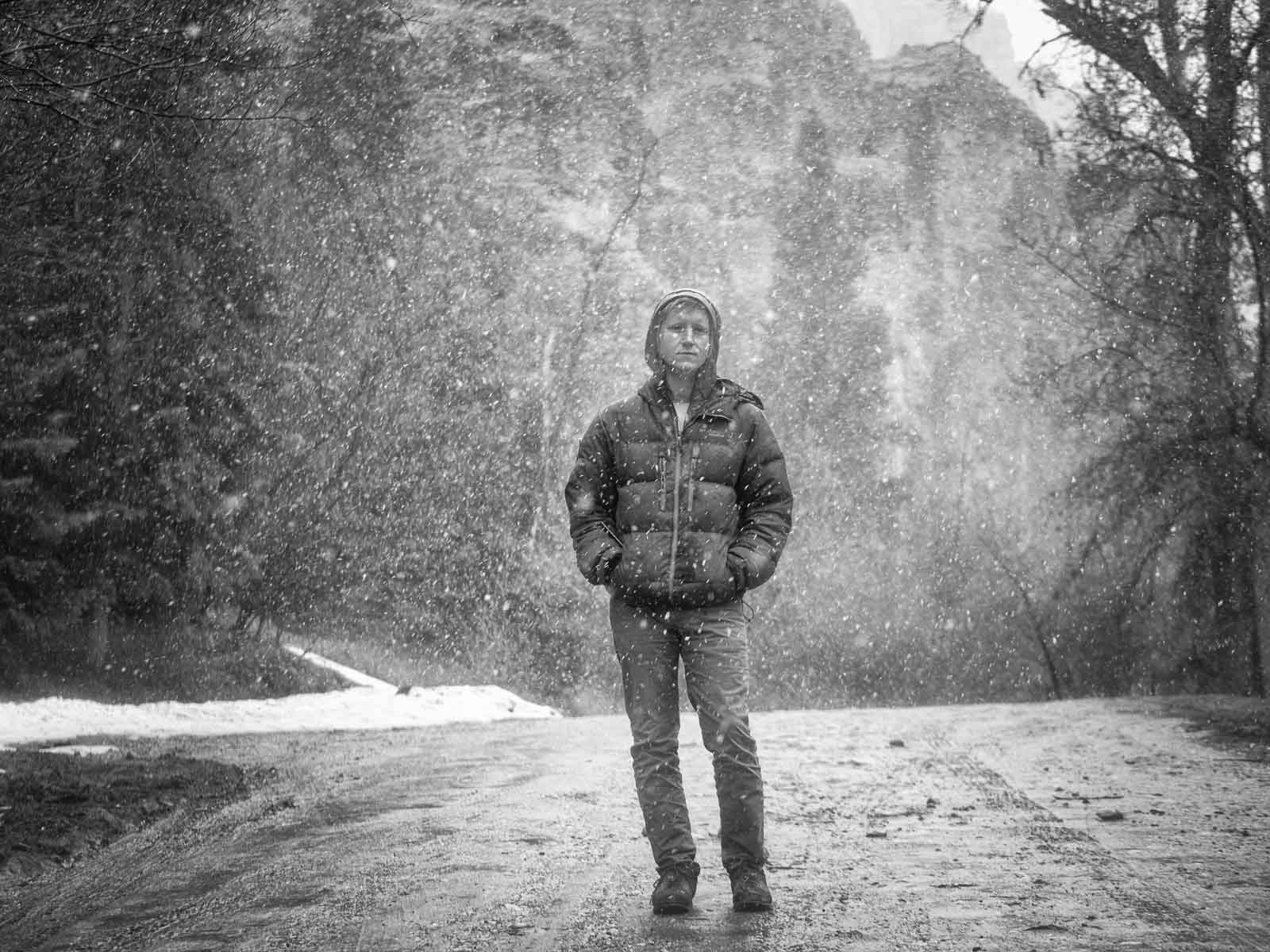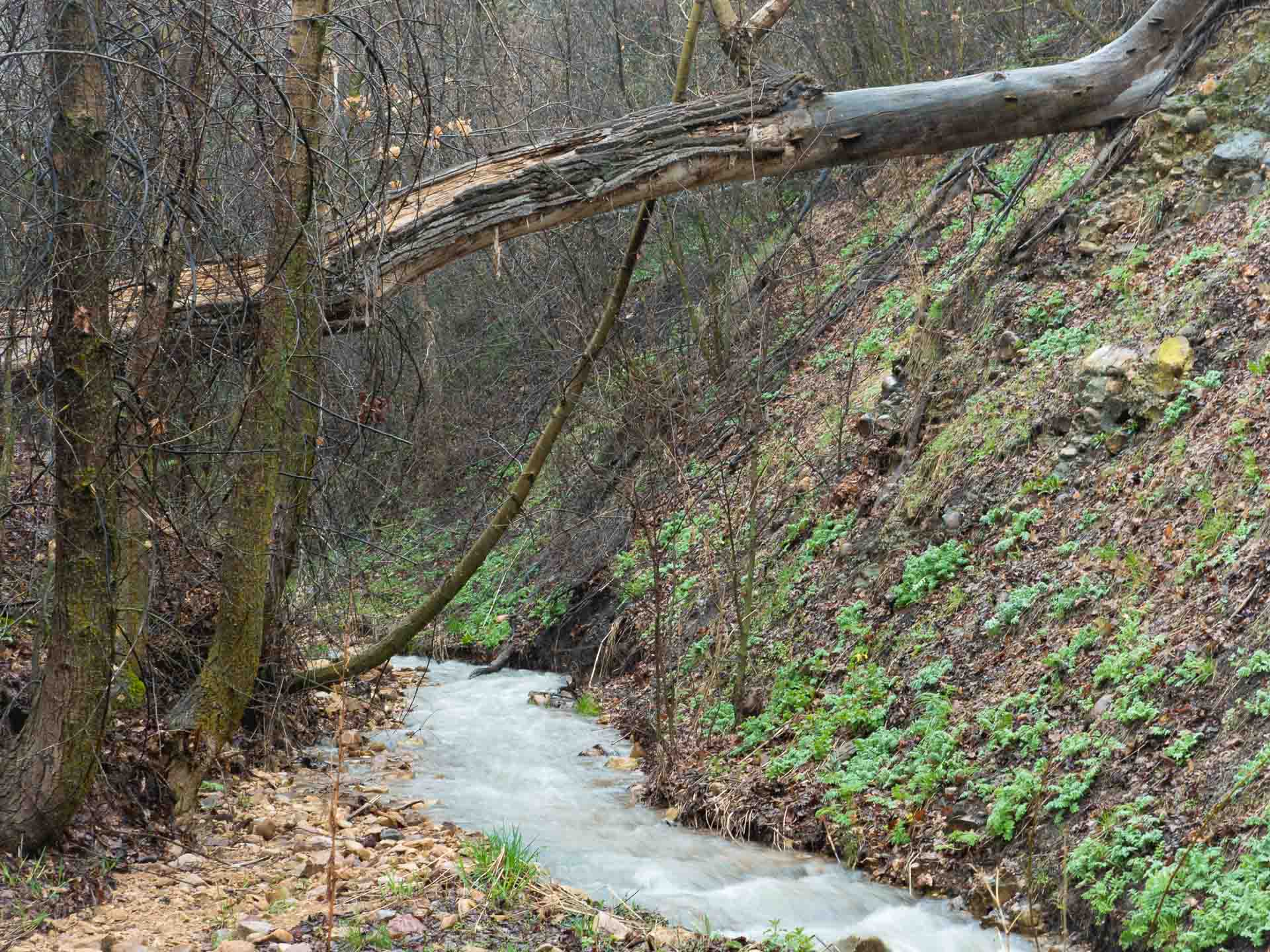 After wandering around and enjoying the silence of the snowfall and the babble of the fast-flowing creek, we took off for Creek de Indian.
I went (foolishly) via a high mountain road, and found it hard to believe that I'd be in an arid orange desert in a few hours when I was suddenly driving through this.