Back to Shadow Peak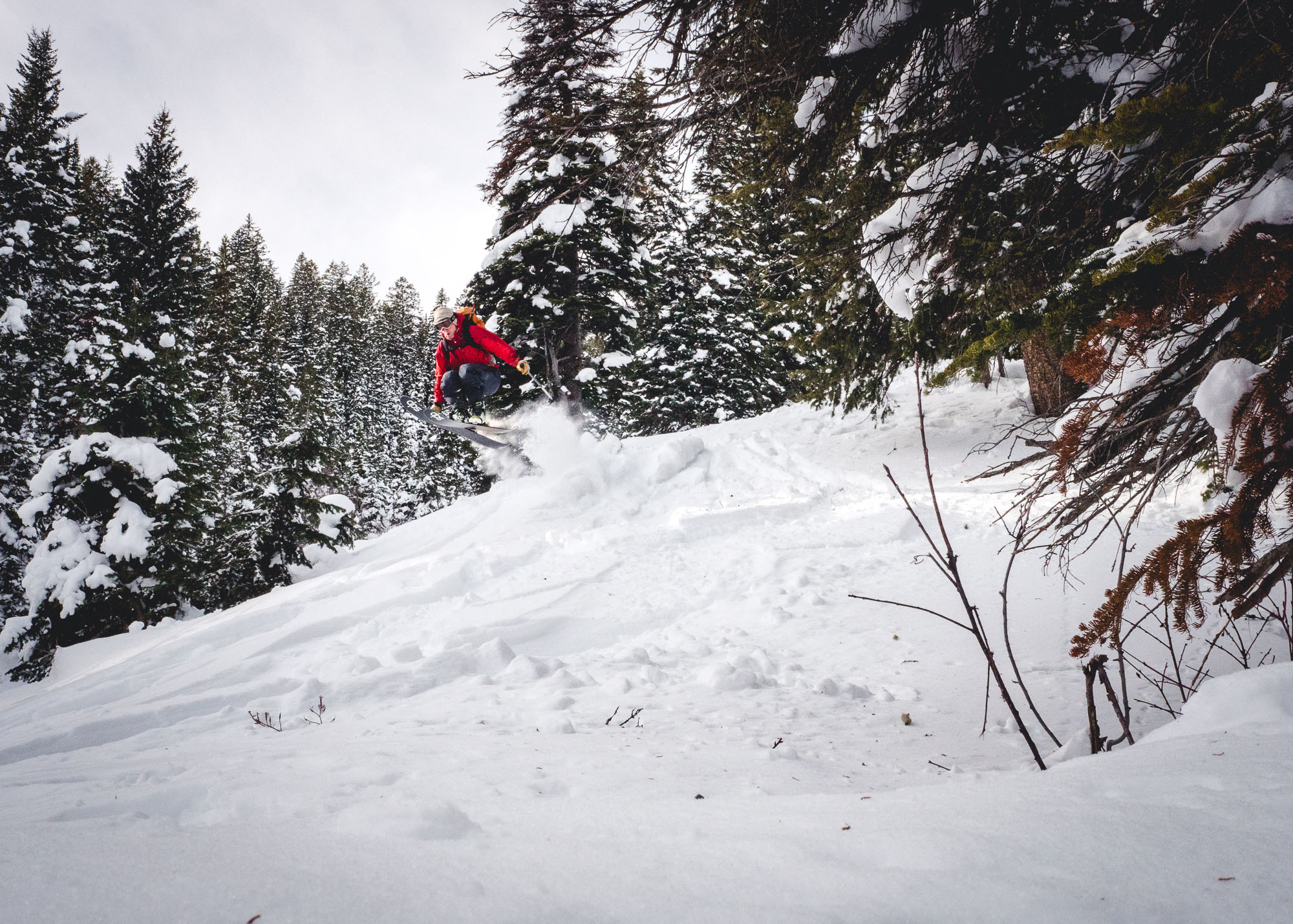 Mr. Stech invited me out for a Sunday tour to Shadow Peak with Jake, Katie and Mike. It was neat getting back out there; I first skied Shadow almost exactly two years back with the Swedes.
Just like that day two years back, the sky did really neat things as we prepared to sail off from the Taggart Lake parking lot.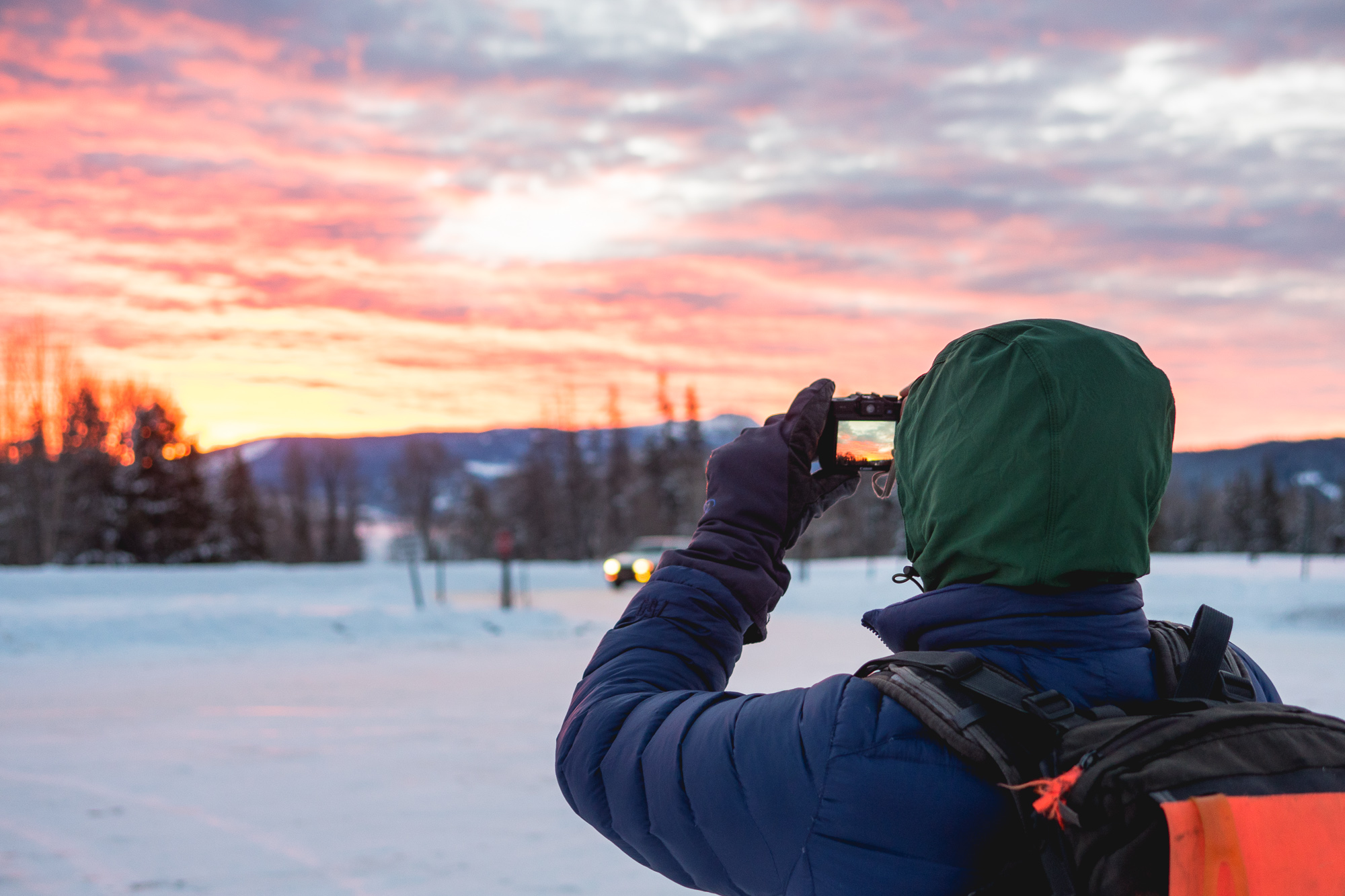 The Tetons still hadn't seen snow which made the skin track up the mountain into something of a monster. With the weather on our side we took a long break at the top, enjoying the view and watching skiers first boot up and then ski down the Sliver of Nez Perce.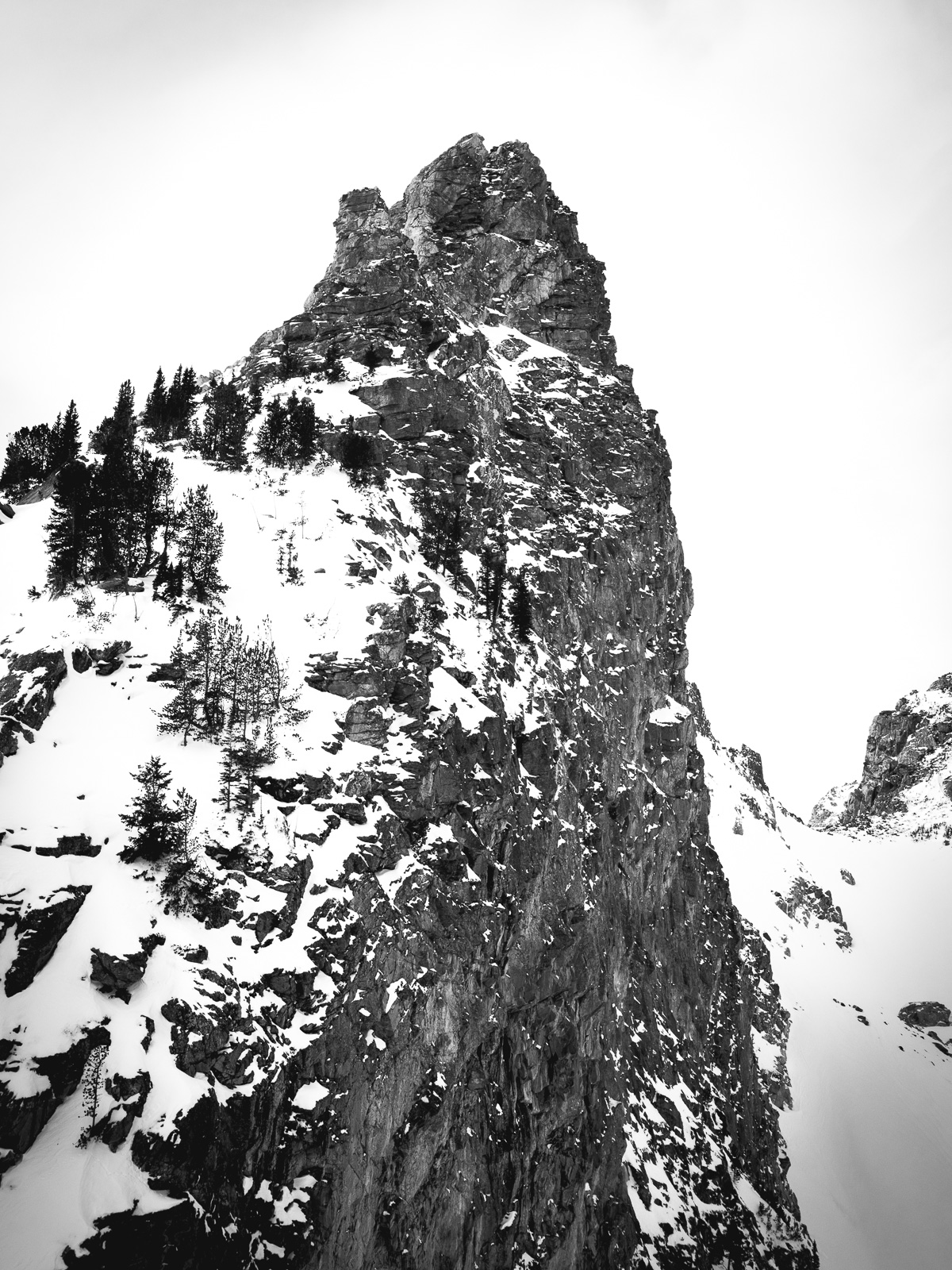 Shadow Peak proper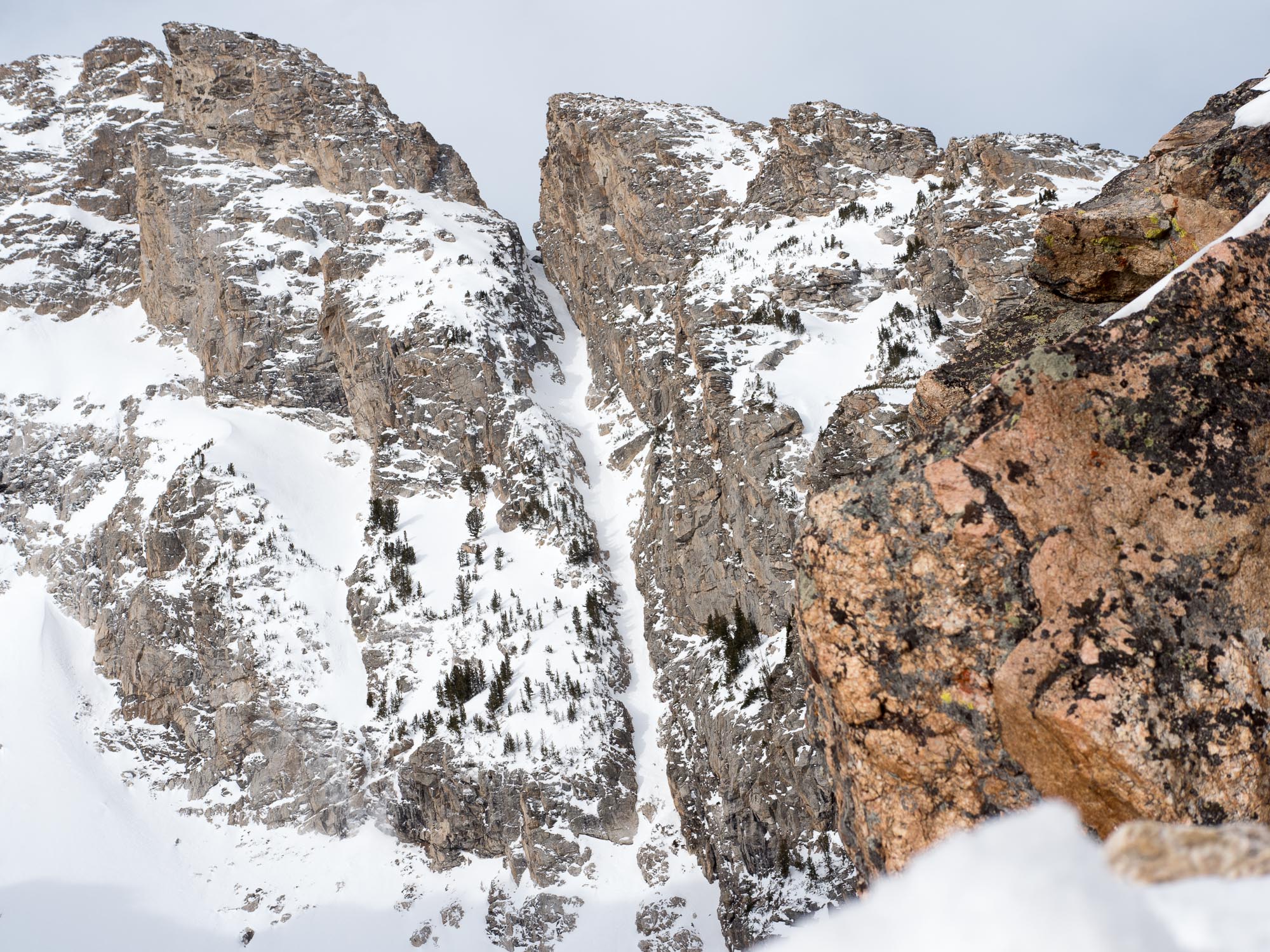 The Sliver of Nez Perce. Spot the skier?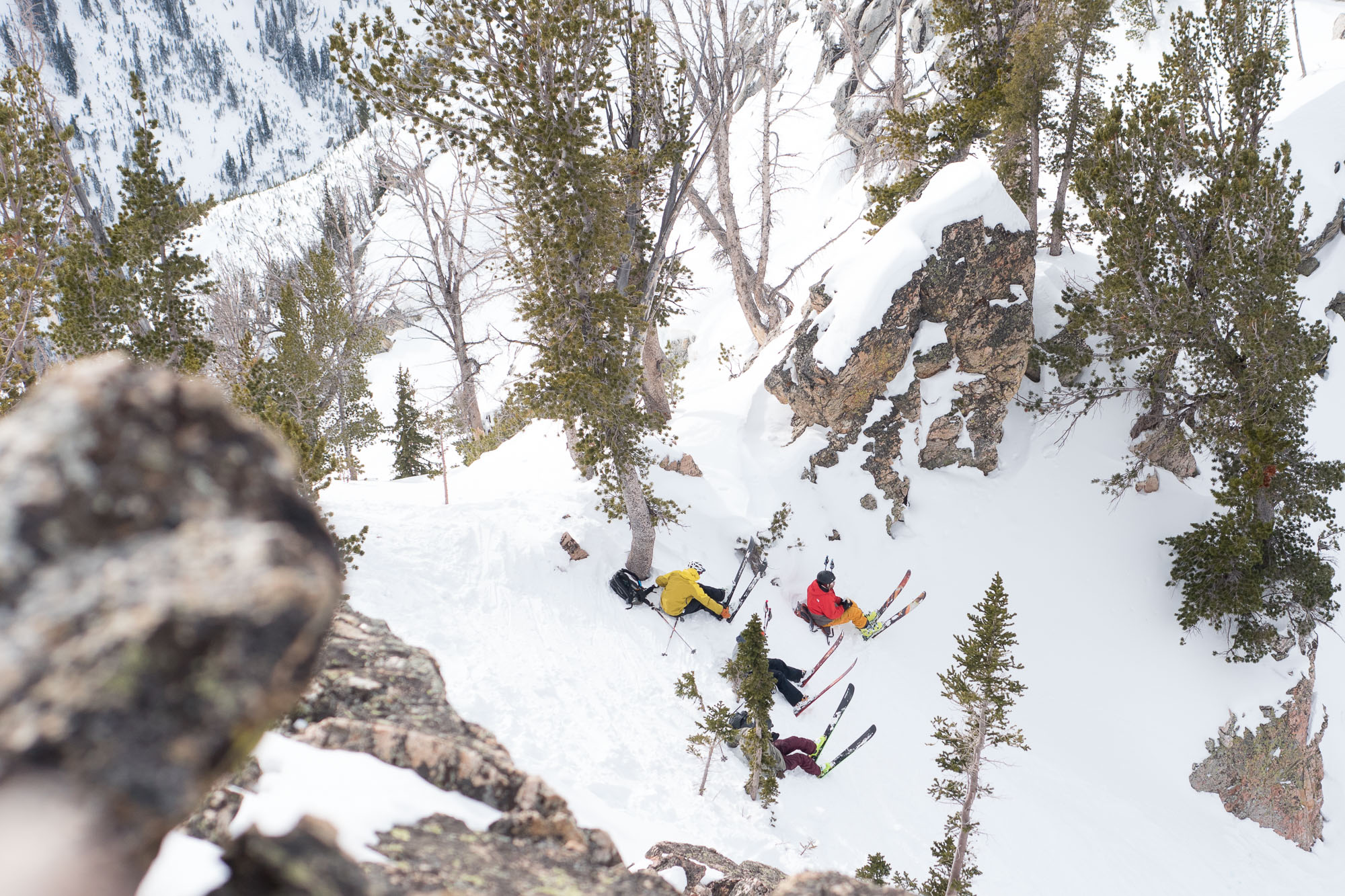 A party of skiers watch and wait for their turn on the Sliver
Our line was nothing quite so ambitious as the Sliver.
We started with a short fun run through small trees...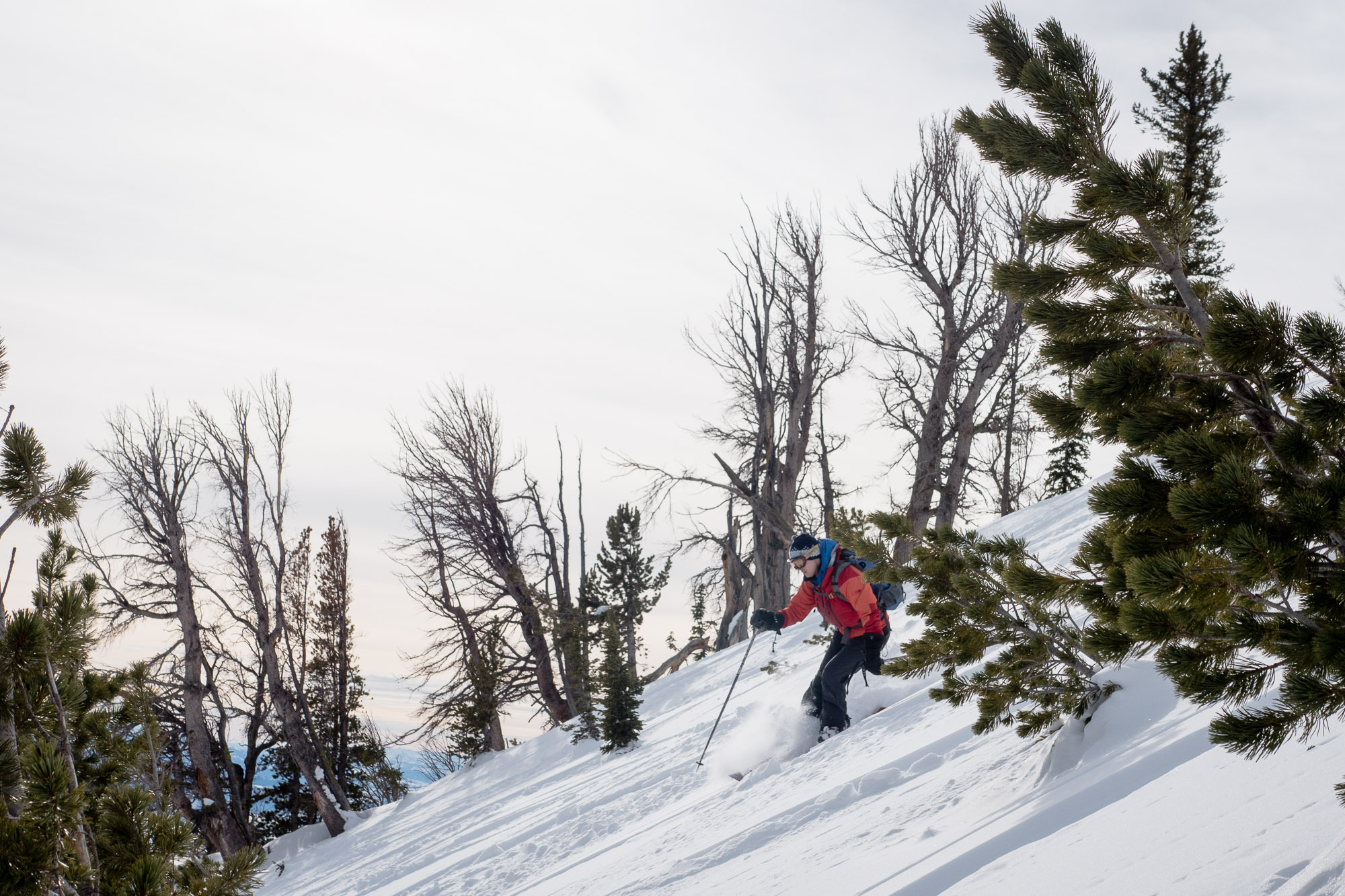 Katie
.. which then set us on a long, elevation-losing traverse. Mike and I kept ourselves entertained with some painfully forced air-time shots, because we are bad ass.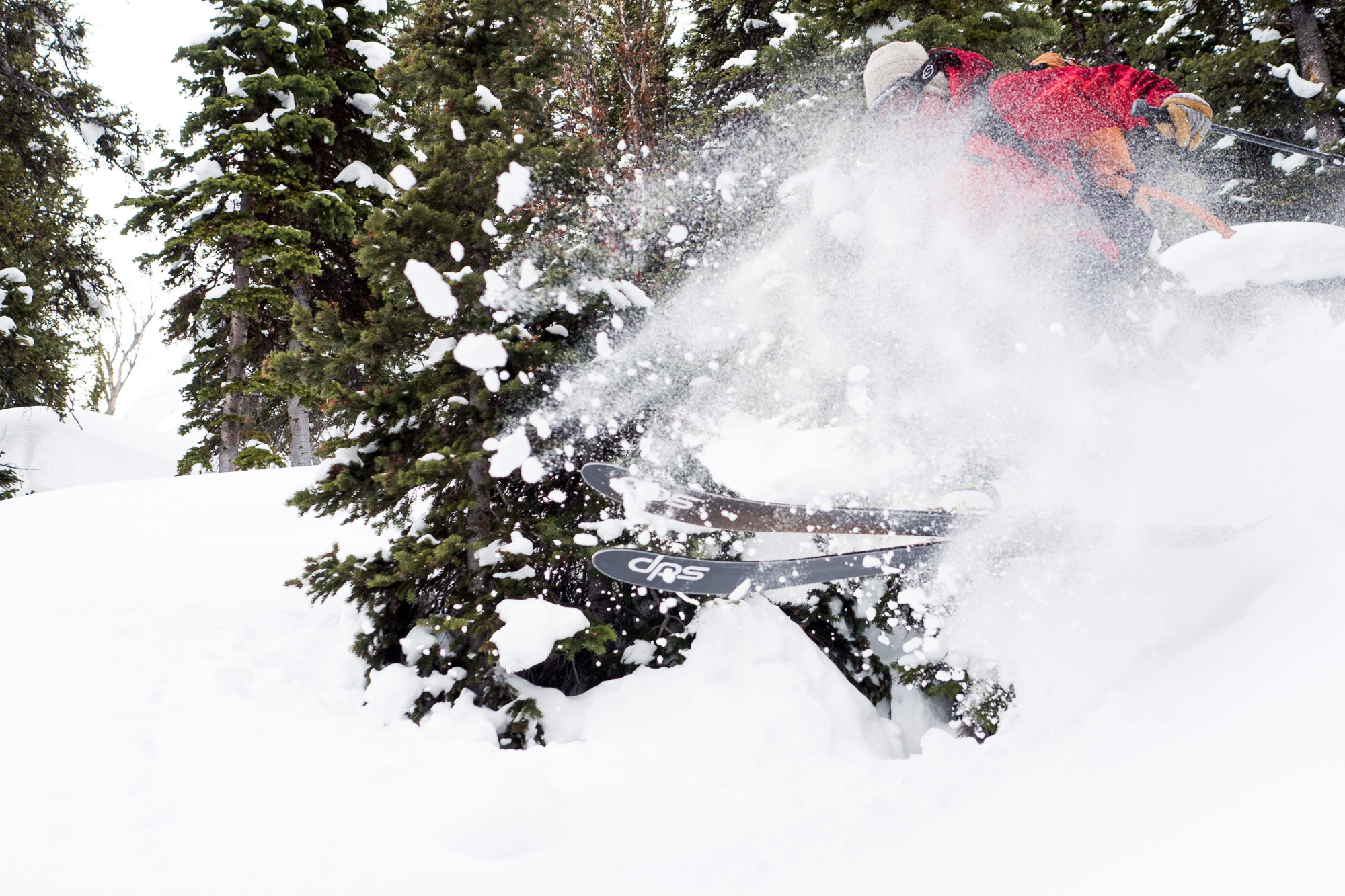 Gnaaaaaaaar!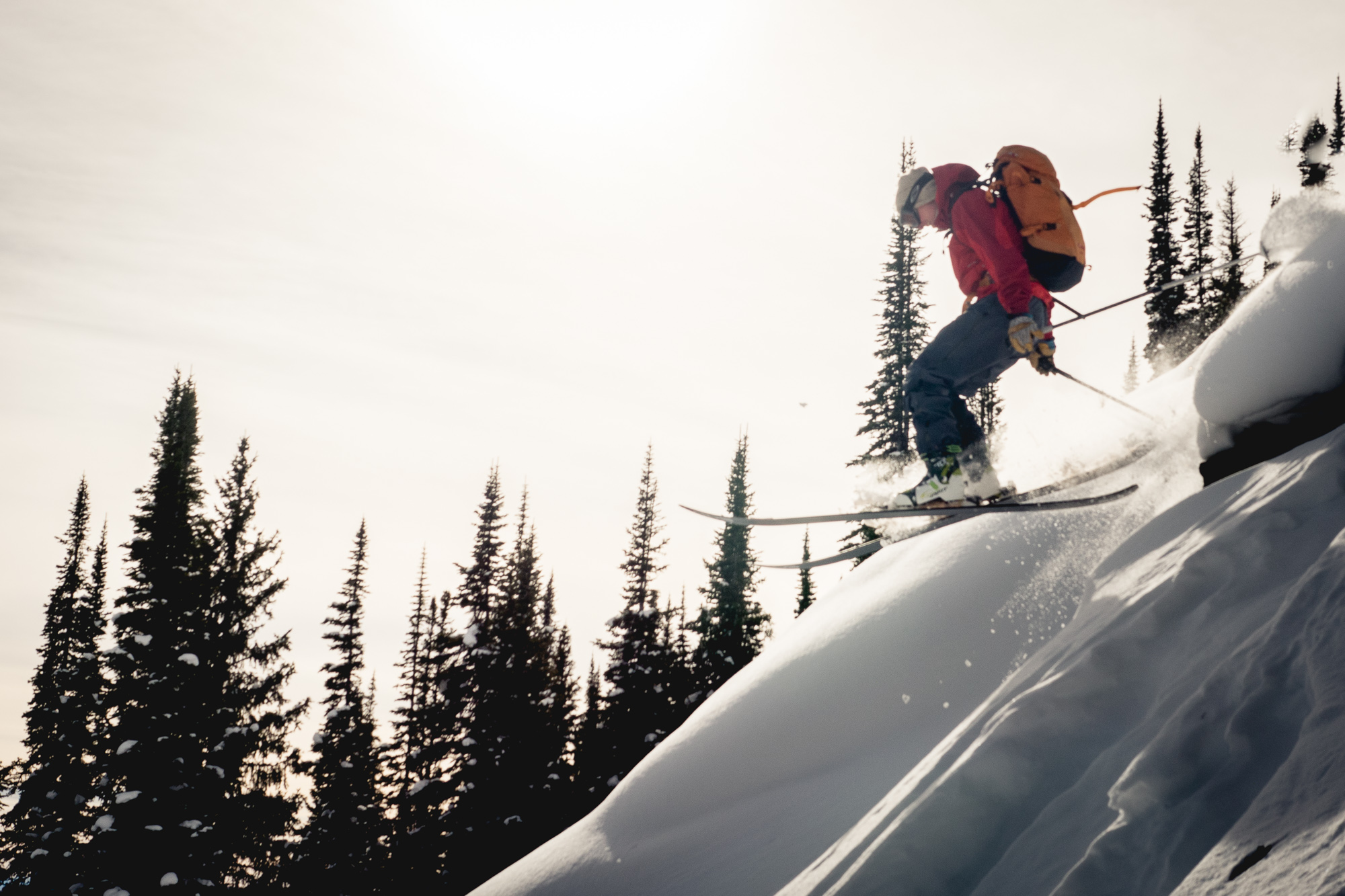 Broooooooooo! All up in that backseat baby.
We eventually made it to the same gully that Martin and Andrea and I skied down back when.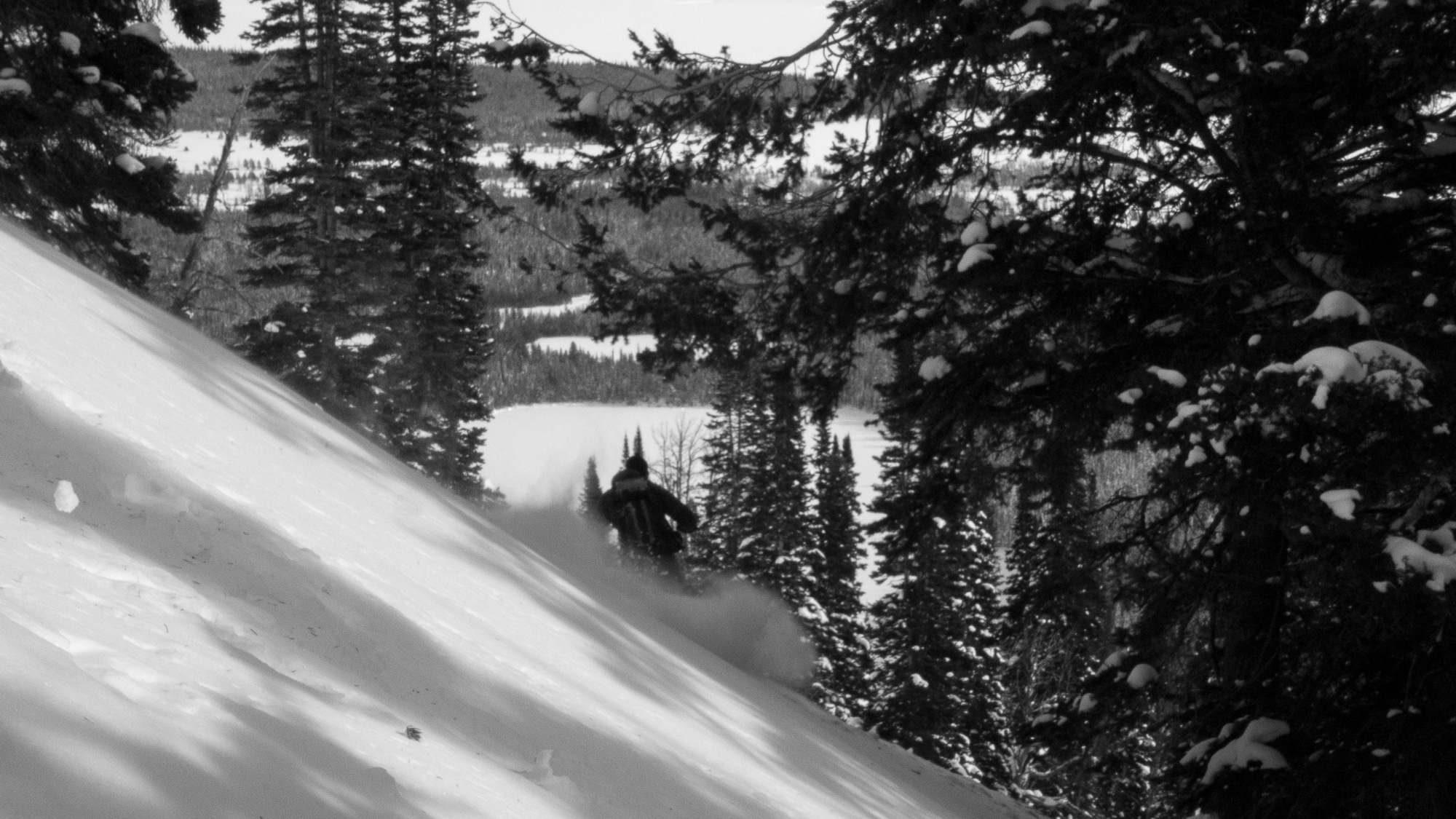 Jake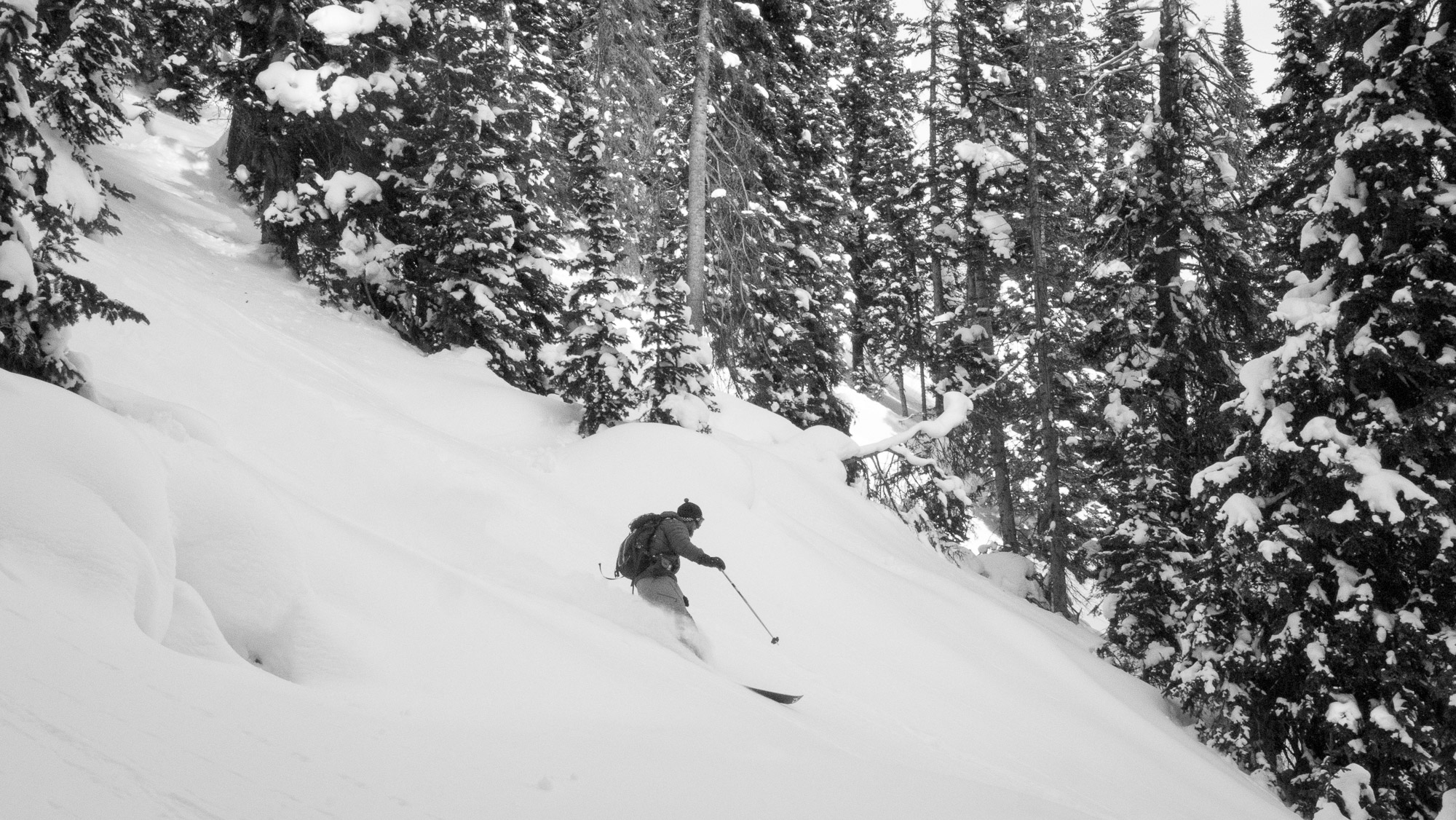 Mr. Stech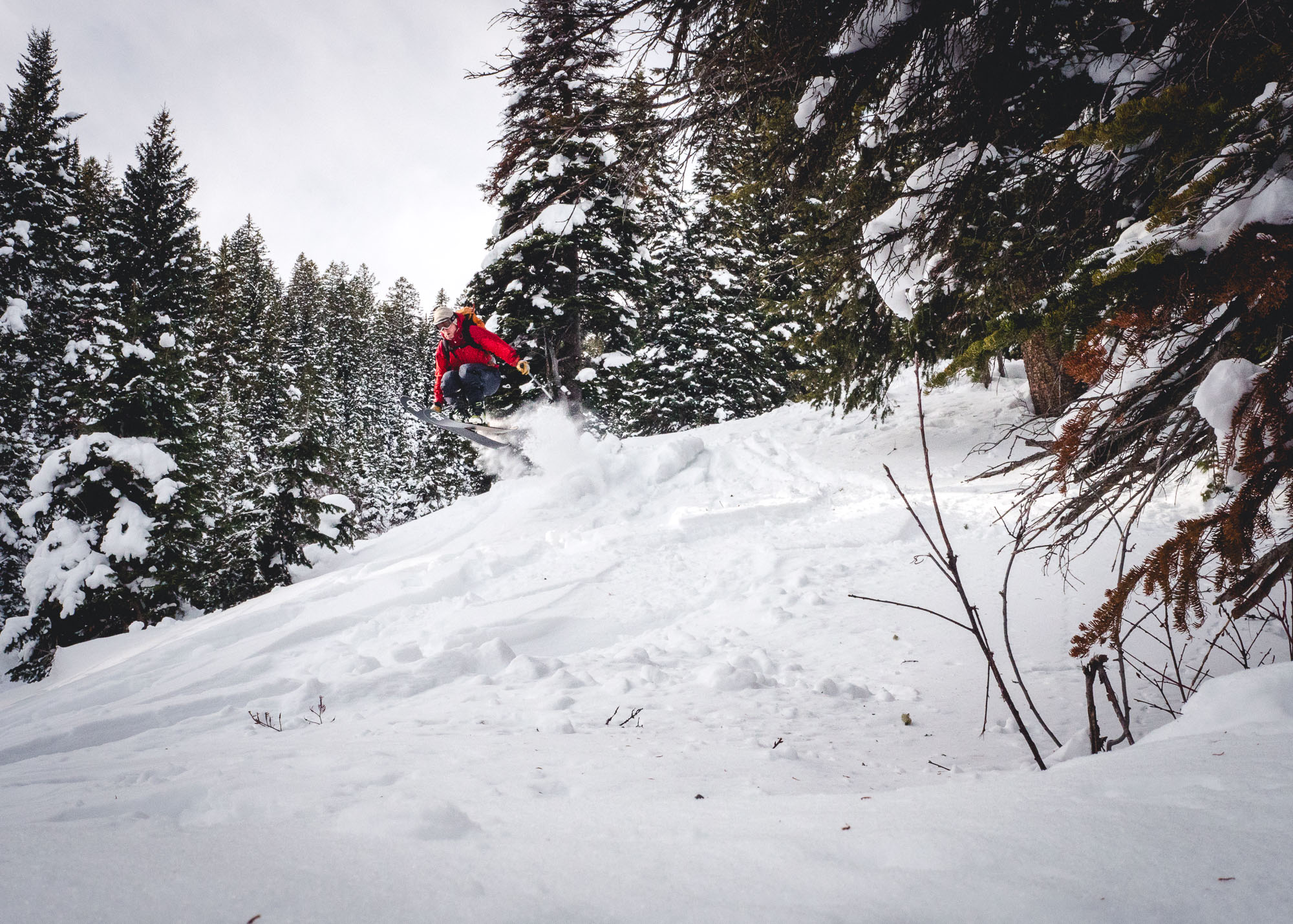 One more for Jesus!
I feel like this post really should've just been called "Matt and Mike goof off for the camera."
After loading up the cars, the group reconvened at Dornan's, where Mike and I forced Matt to watch us get single-pint-of-Pakos drunk. Is that a weird way to end a post?
I feel like that's a weird way to end a post.
But I don't really have a better ending. No big piece of wisdom or single sentence to sum it all up or anything.
Huh.
Awkward.