Reading & Oxford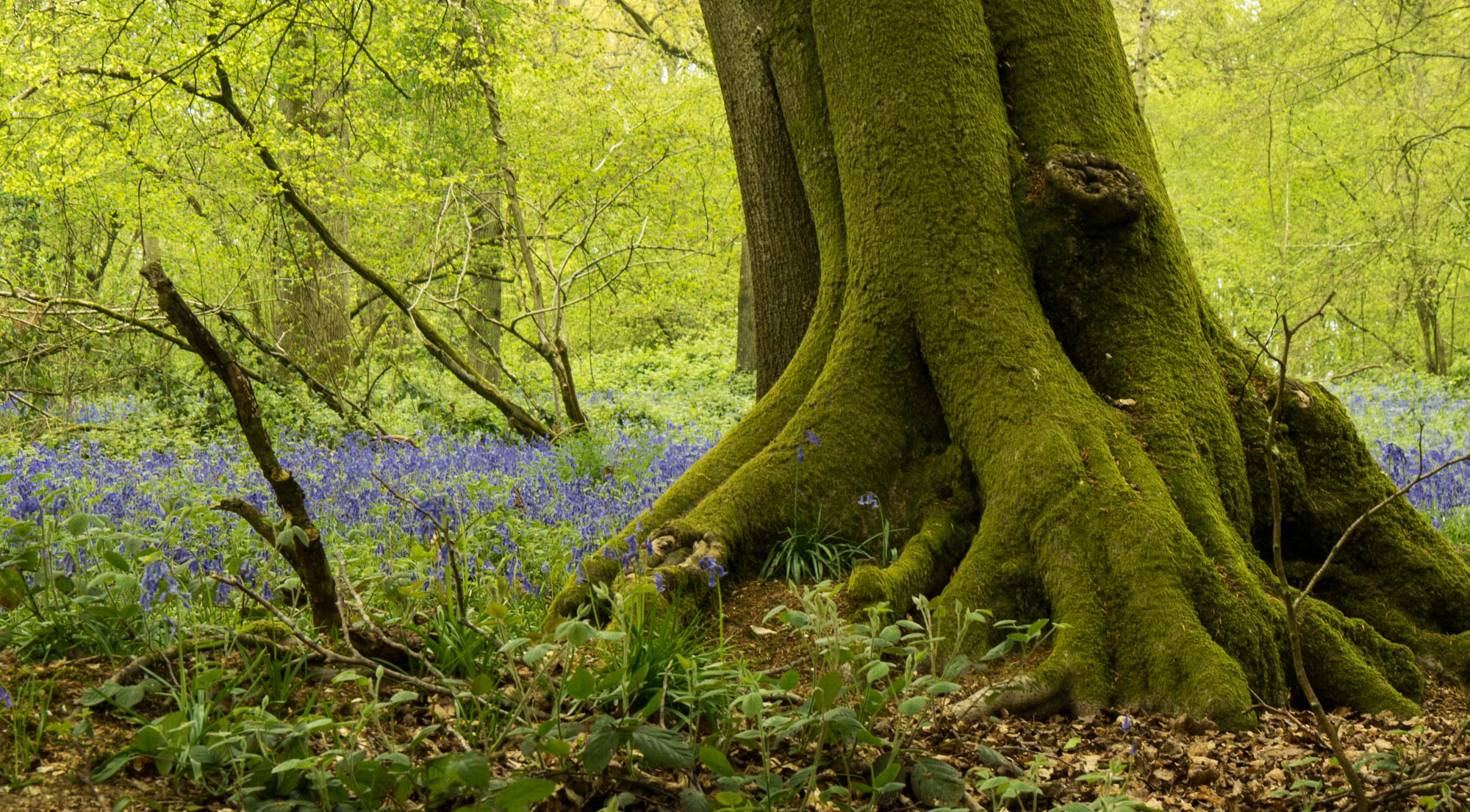 Roight then! England!
Monday - Ghostly times in London
I arrived in Heathrow, walked through customs, and scanned the crowd outside arrivals, glossing over the besuited men holding placards and the families awaiting a returning parent until I saw a face I knew without ever seeing it before - well, photographs excluded. Gabor!
Javorszky drove us into town, parked at an entrance to the subway and on we got. After about the fifth time I stopped giggling at the PA announcing that we were heading to "Cockfosters."
We walked around downtown for a bit, chatted, checked out venues and got more coffee. Eventually we met up with the tall-and-handsome Paul Davis. The three of us, brought together by some internet software we build together, headed to a pub and settled in for a chat.
After a game of cribbage and a cider or four too many, our "boss" Hannah showed up. Having the four of us together in one place was way too cool, but it didn't last forever - Javorszky and Paul took off, leaving Hannah and I to write code at the pub like nerds.
Neat how Ghost's given me the opportunity to meet so many brilliant people.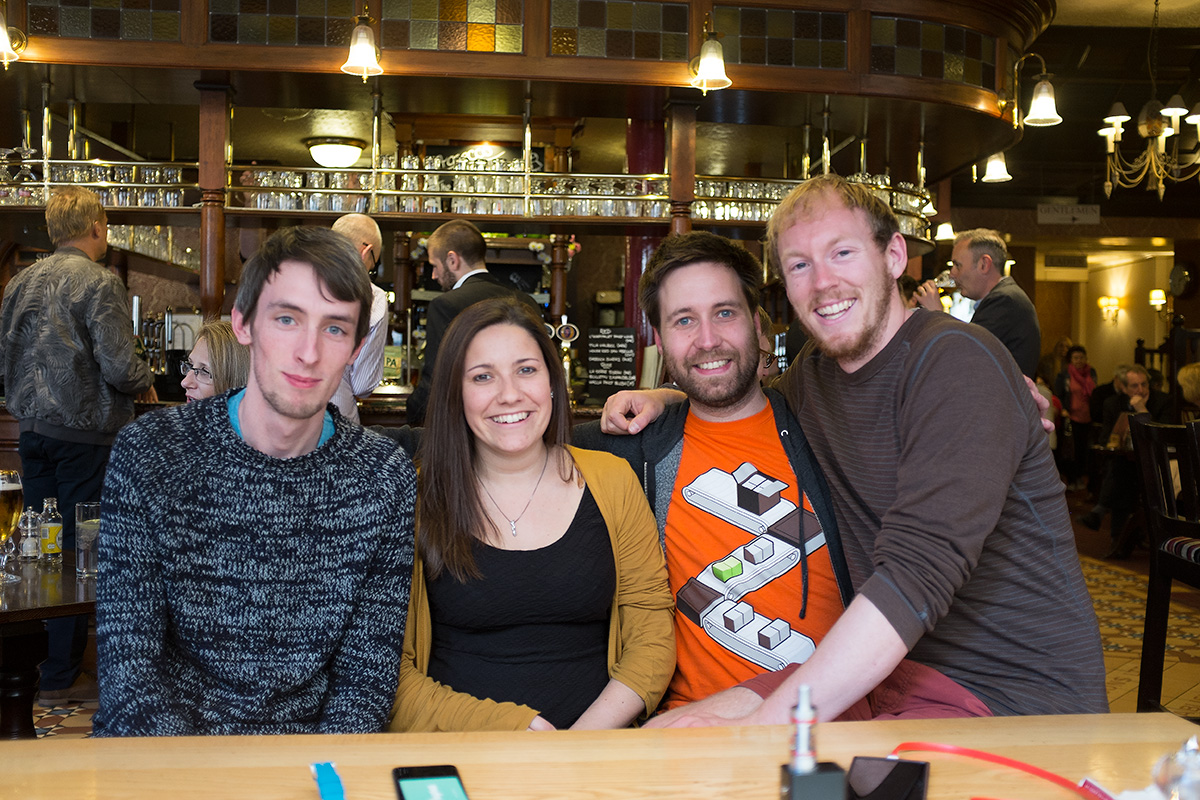 (Oh my god I'm in my own blog!)
Gabor, Hannah, Hannah's friend Emily and I all went out for dinner a bit later, where I remembered I'd been up since 3AM for a flight (ie, became suddenly very tired). I spent the night at Gabor's outside of Oxford.
Tuesday - Gabor's place
Gabor and I slept in late the next morning, and we both worked our remote works. Well, to be honest, I gave Gabor my laptop and just had him do both of our jobs. Thank god for Eastern Europeans and outsourcing.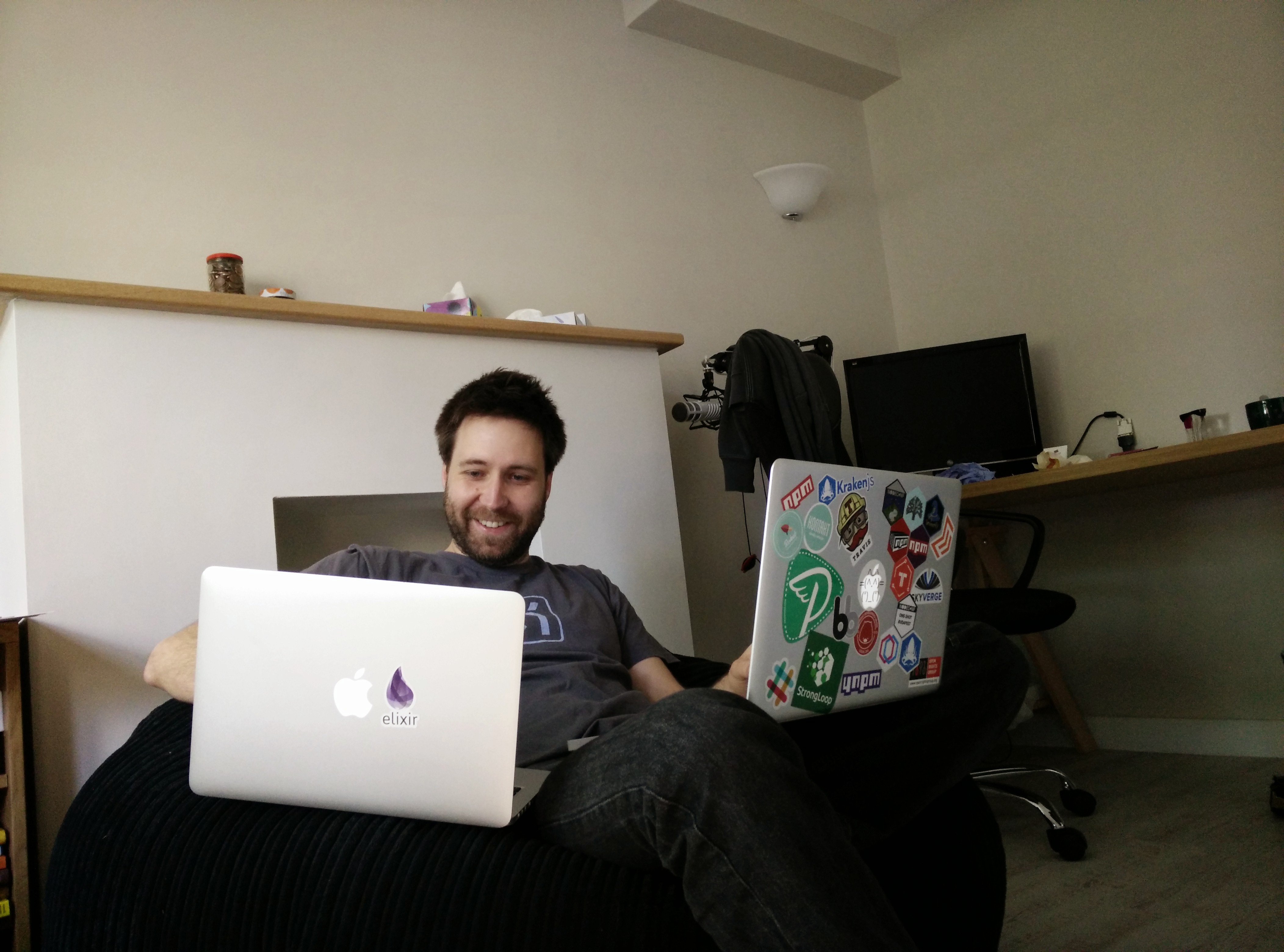 In the afternoon we went around Oxford. I kept being surprised at familiar sights and thinking "Oh right, I was here not too long ago!" Funny how easy it is to forget those things. We ended up at a bouldering gym where I had proper fun bouldering for the first time in ages.
Wednesday - Not you again
Got on a train, met Ryan at Reading West. Threw a frisbee, did a bit of bouldering where we met Tams, then went out and played board games at a pub.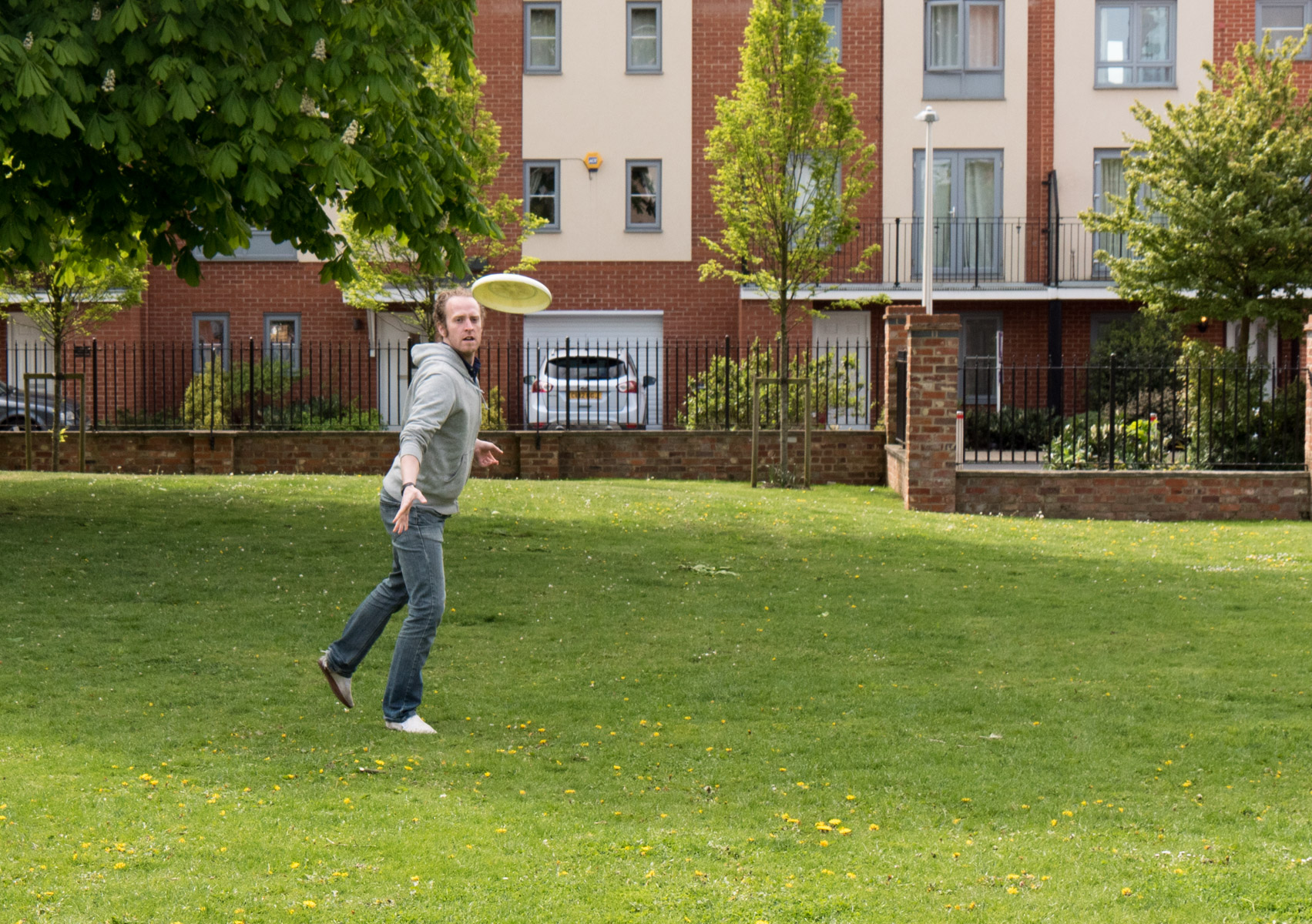 Uh. All that came out somewhat nonchalantly in just one sentence, so let me emphasize: damn, my kinda day. Oh, and the Reading gym was unbelievable - biggest I've ever seen.
I can't tell you how good it was to spend time with these two again. Just standing around in the same room as Ryan while he made coffee or did dishes had me all happy. Is this love?
Thursday - Noop
I sat around and read, accomplishing quite a bit of nothing. Ryan and Tammy worked. When they got home we played Tales of Arabian Nights, which is a fun game for a storyteller / roleplayer like me.
Friday - Is that all you do?
Ryan and I threw a frisbee for a bit, then went and climbed with Gabor at the Reading Climbing Center. I convinced Ryan and Gabor that we should put on harnesses this time around and take advantage of all the TRs in the gym. It was a good call - they have some very talented route setters.
And now I'm so happy to find out, Gabor was taking pictures! I'm in my blog twice! Woo!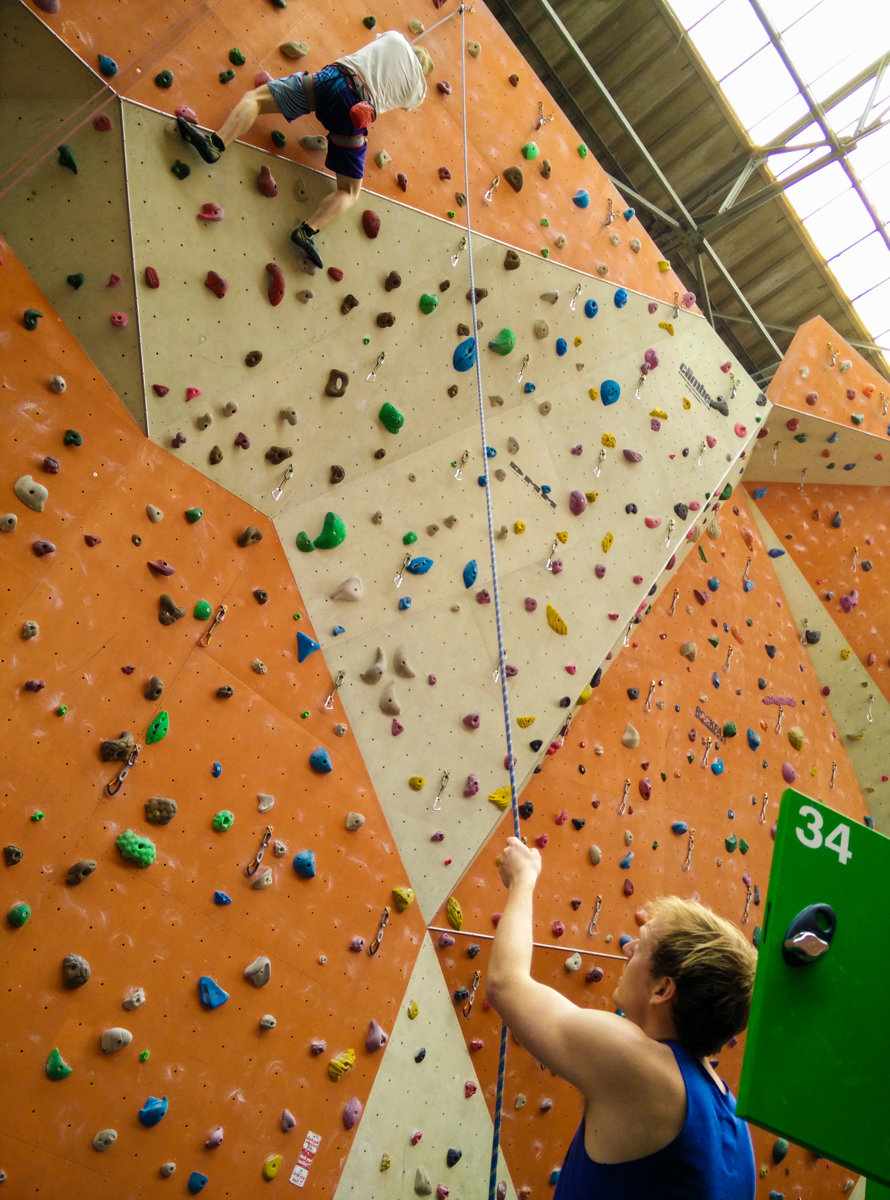 From there we said bye to Gabor & biked to a pub, the Hook and Tackle, for a pint or two 'til Tammy met us. The day ended with G&Ts and board games (noticing a theme yet?)
Saturday - Luvly Flowers
Tams and I went out for a bit of small town + nature and had a brilliant walk through English countryside. Just what I wanted on the weekend.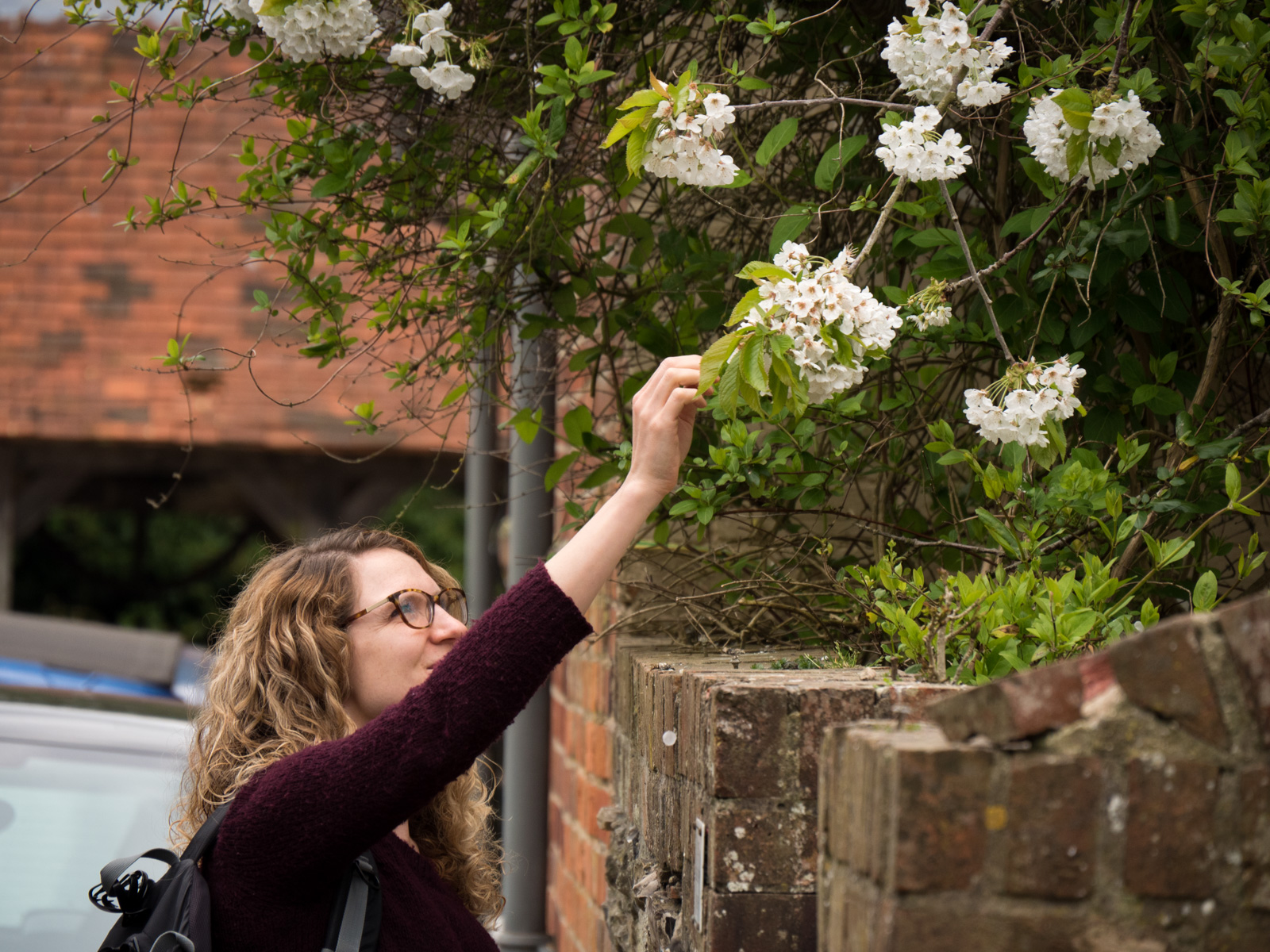 Here's me getting a bit too artistic while trying to rescue a photo with a boring sky: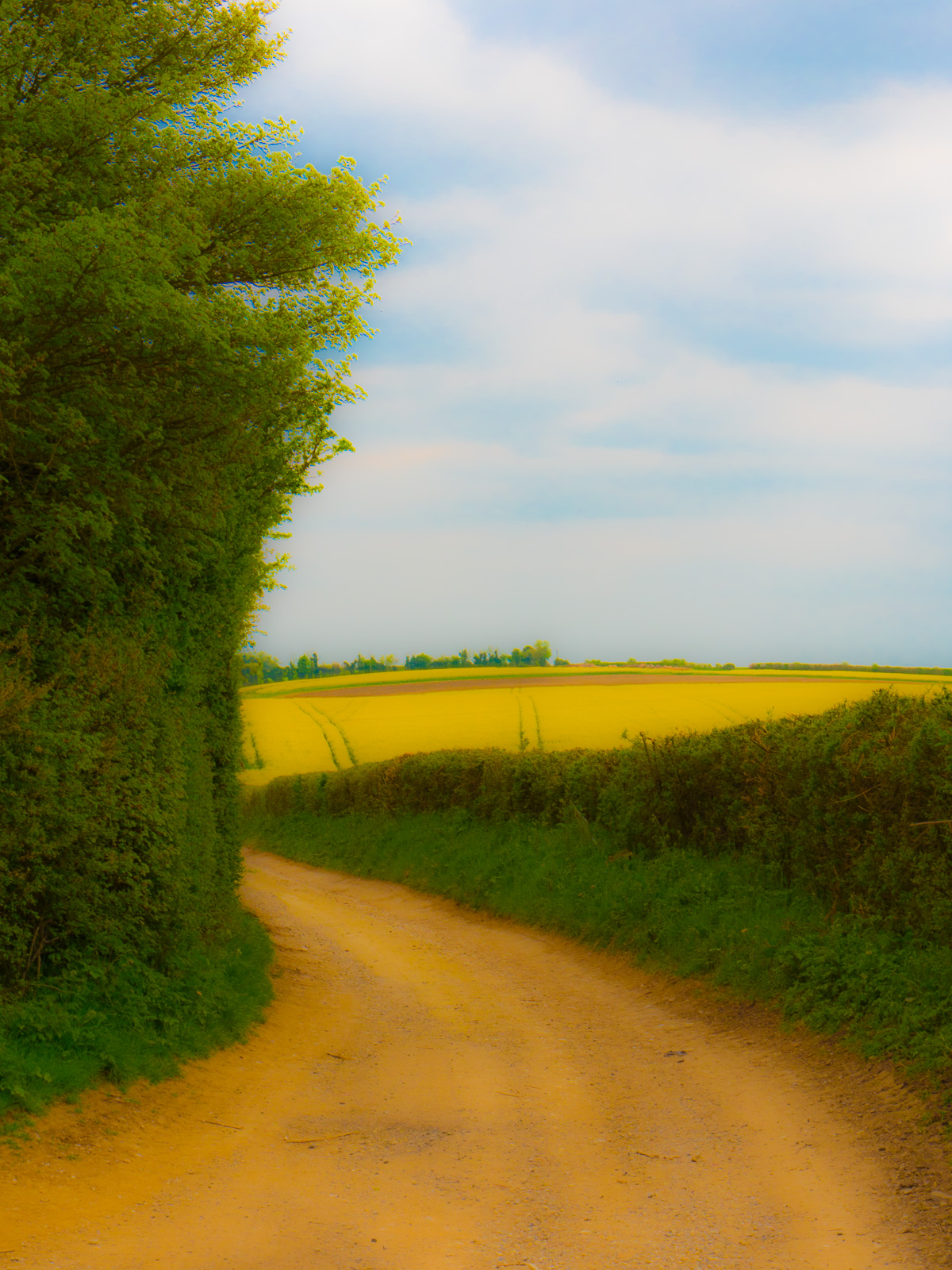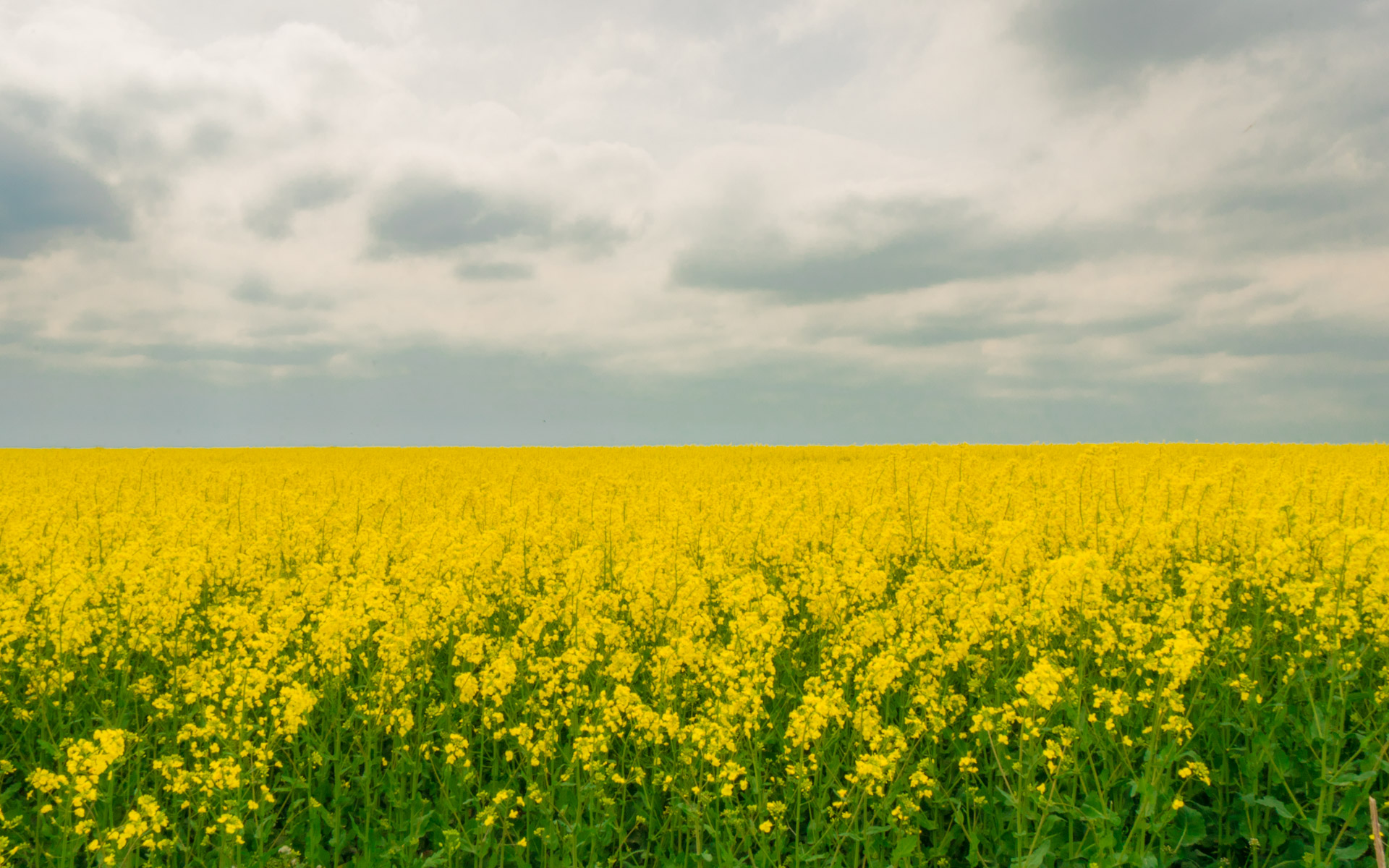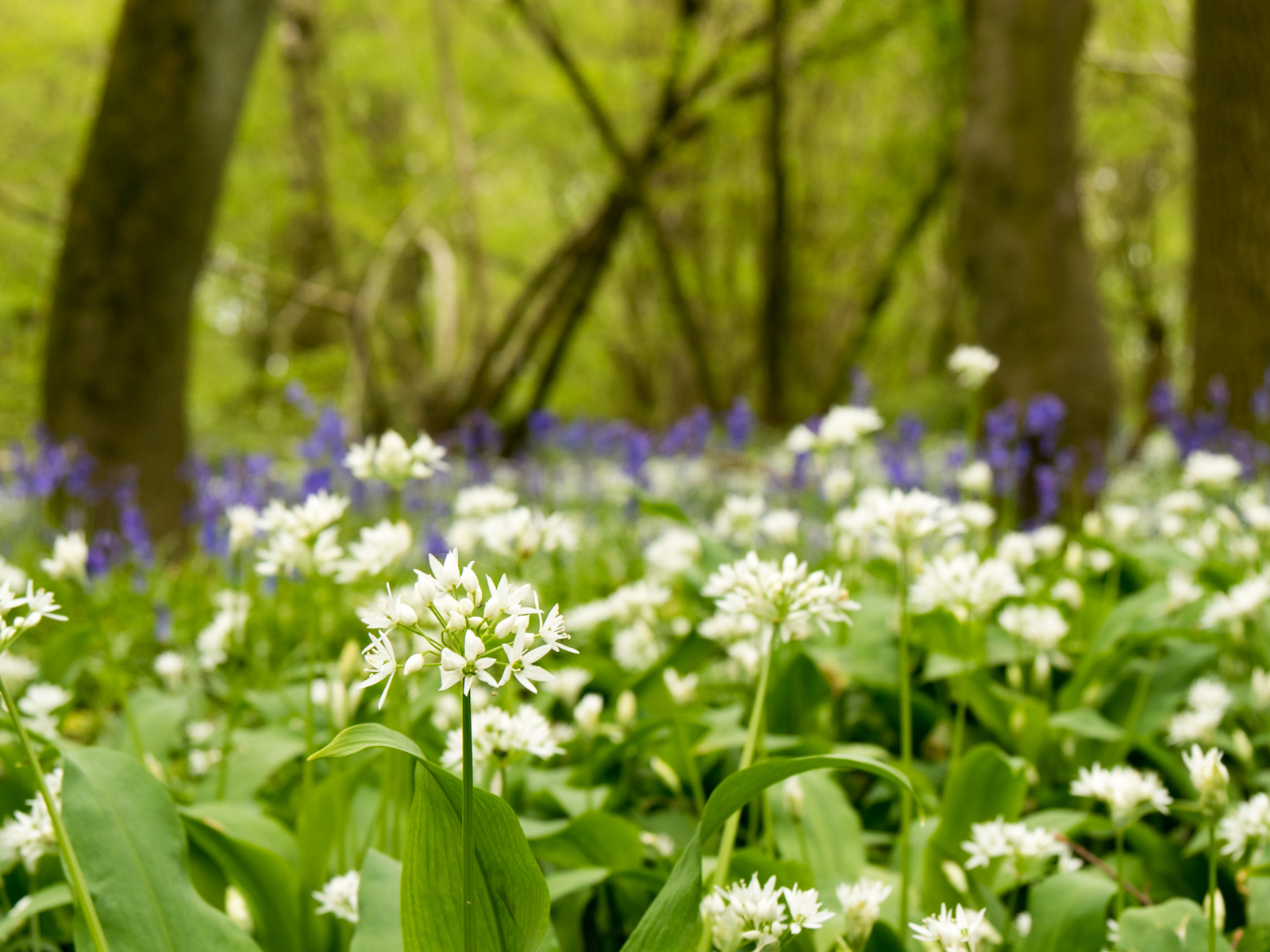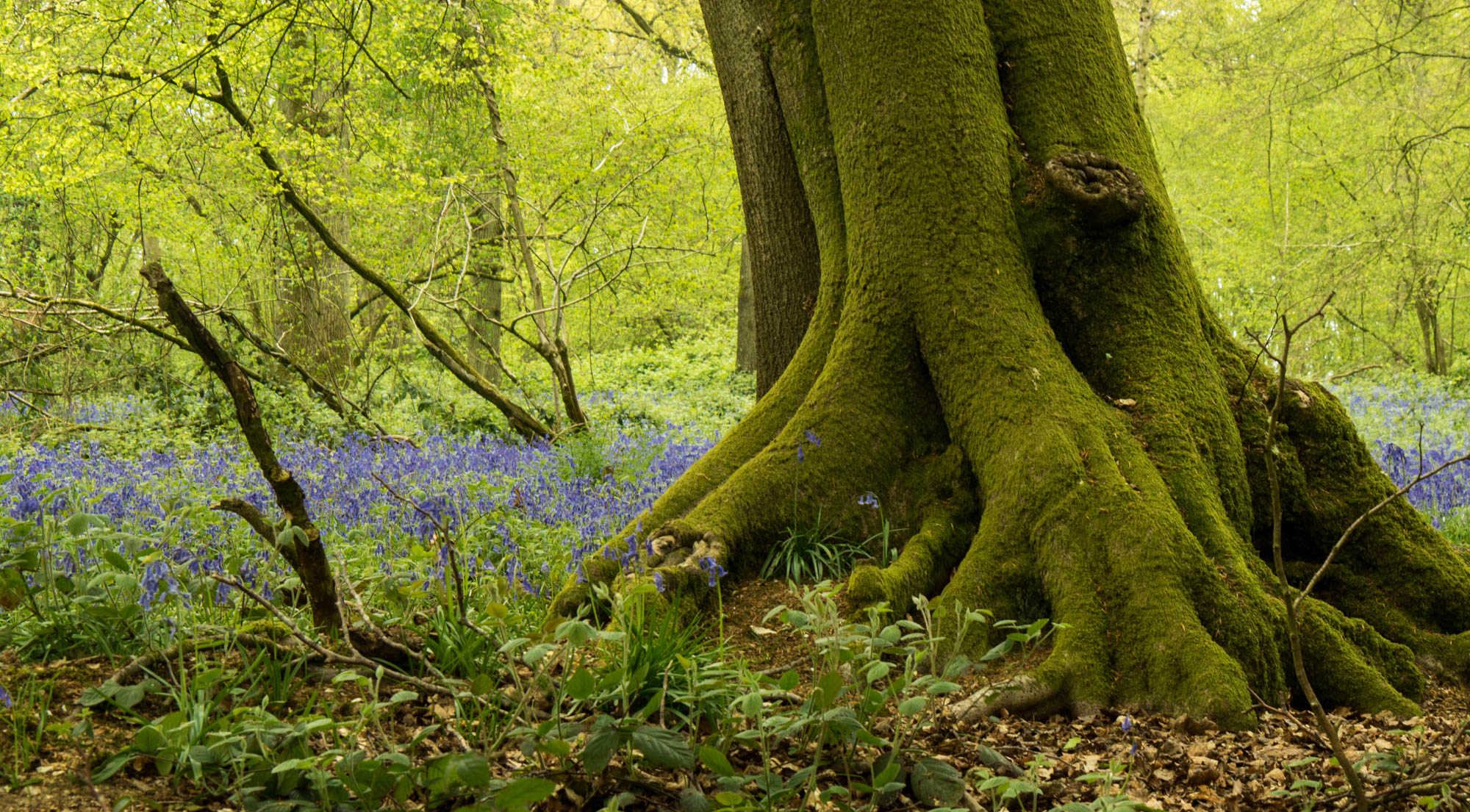 Sunday - Le Fin
Tammy, Ryan and I went to Oxford for the day. We had hoped to go punting along the Thames to a pub, but the weather kept flipping between violent rain and beautiful sunshine. We played cribbage, drank cider, and watched the rain. Then we played Ticket to Ride, drank cider, and watched the rain. It was that sort of day.
We really just ended up having a day we would have had anywhere, but it was made fancy by being in Oxford.
And then I gave Tammy and Ryan big hugs and said goodbye.
And now here I am, writing too many words for too many photos for too good of a trip.
Monday - To Spain! To Climbing!