English Towns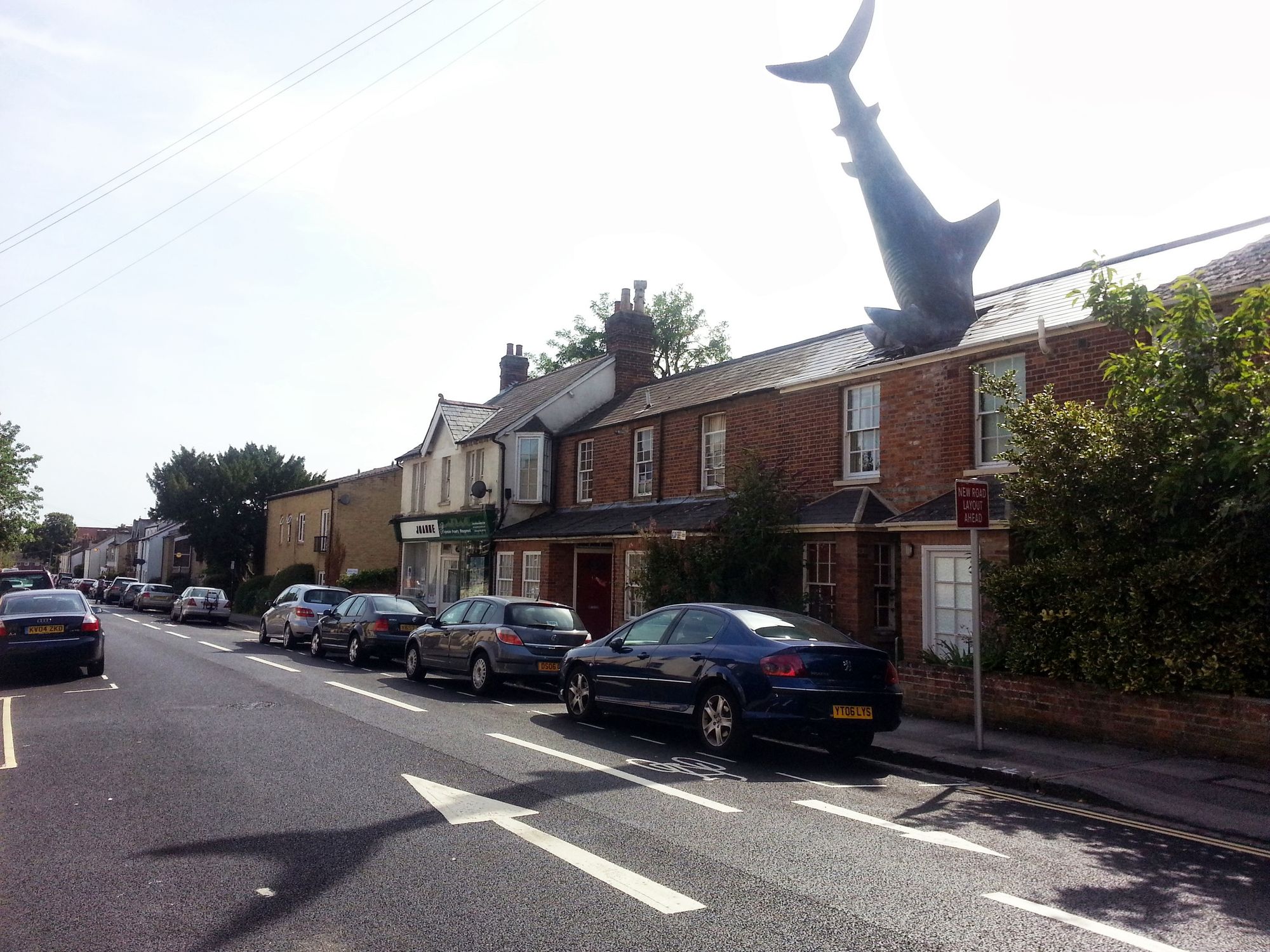 So, after our weekend in the rain and mountains, we went back to civilization and spent a few days between Reading, London, and Oxford while we built strength for our next expedition.
Over this time, Alyssa reunited with old friends of hers (particularly in Oxford), and I saw my last man-from-Japan Nori. There were many good meals, plenty of walking and train rides, and silly sights all around.
Oxford
Alyssa and I were in line for cookies behind the Queen of England herself.
She had the snickerdoodles.
We rented bikes for the day, and in the evening traded them out for a boat, a rugby friend, and a rod (after getting lost in the "It's right there! We can see it! Why can't we get to it?!" fashion). I got to try my hand at punting, and we're not talking about ballsports here. I pushed us up the river to a well placed pub, and we did what you do at these places.
Alyssa pushed us back home in the night, and I was rude with the flash.
In my mind, she was singing Italian songs from the turn of the 19th century, and her jacket was striped red and white.
London
It was like this.