Five Sleeps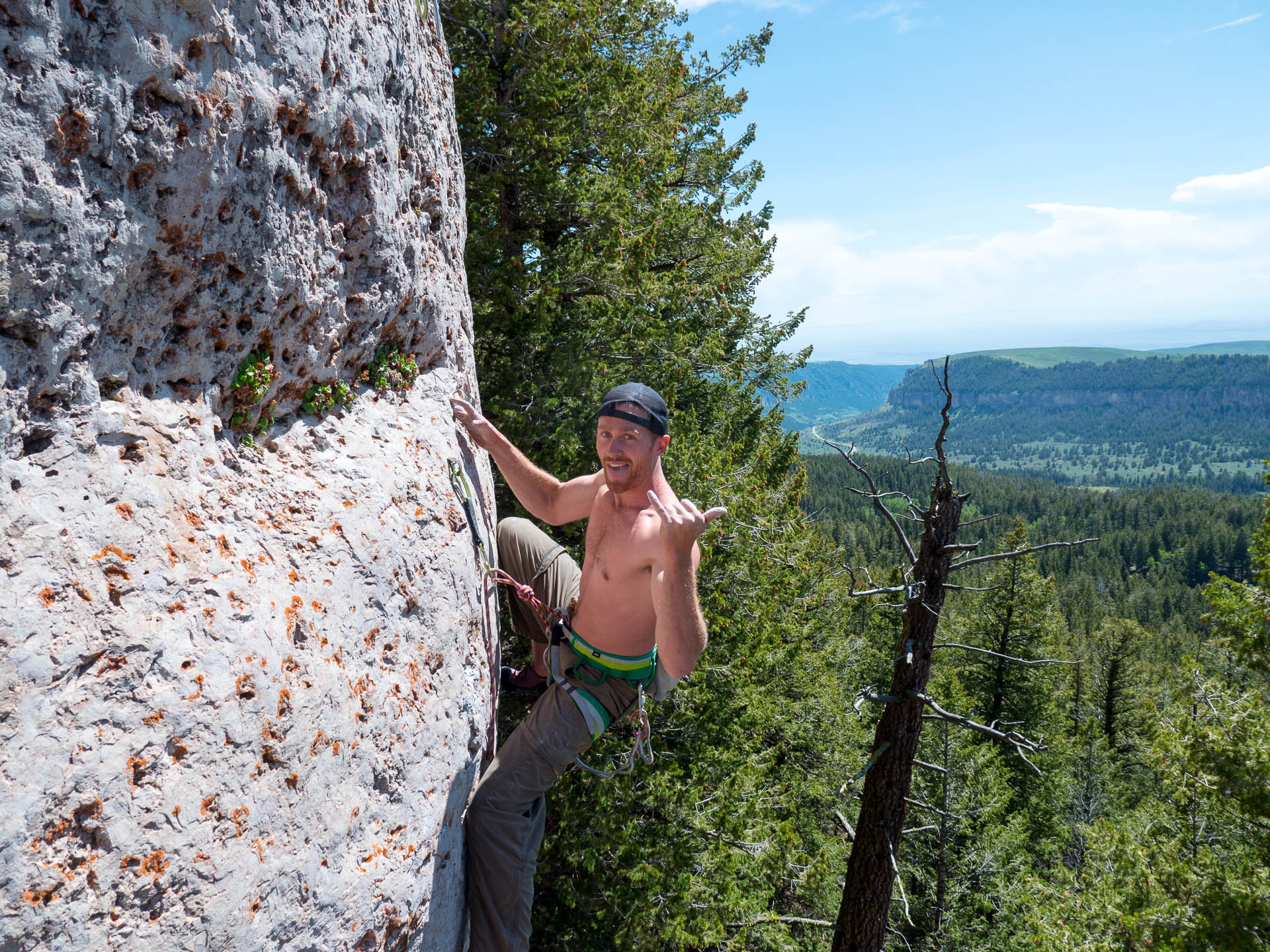 Damn. Did I really not write down Ten Sleep routes this year!?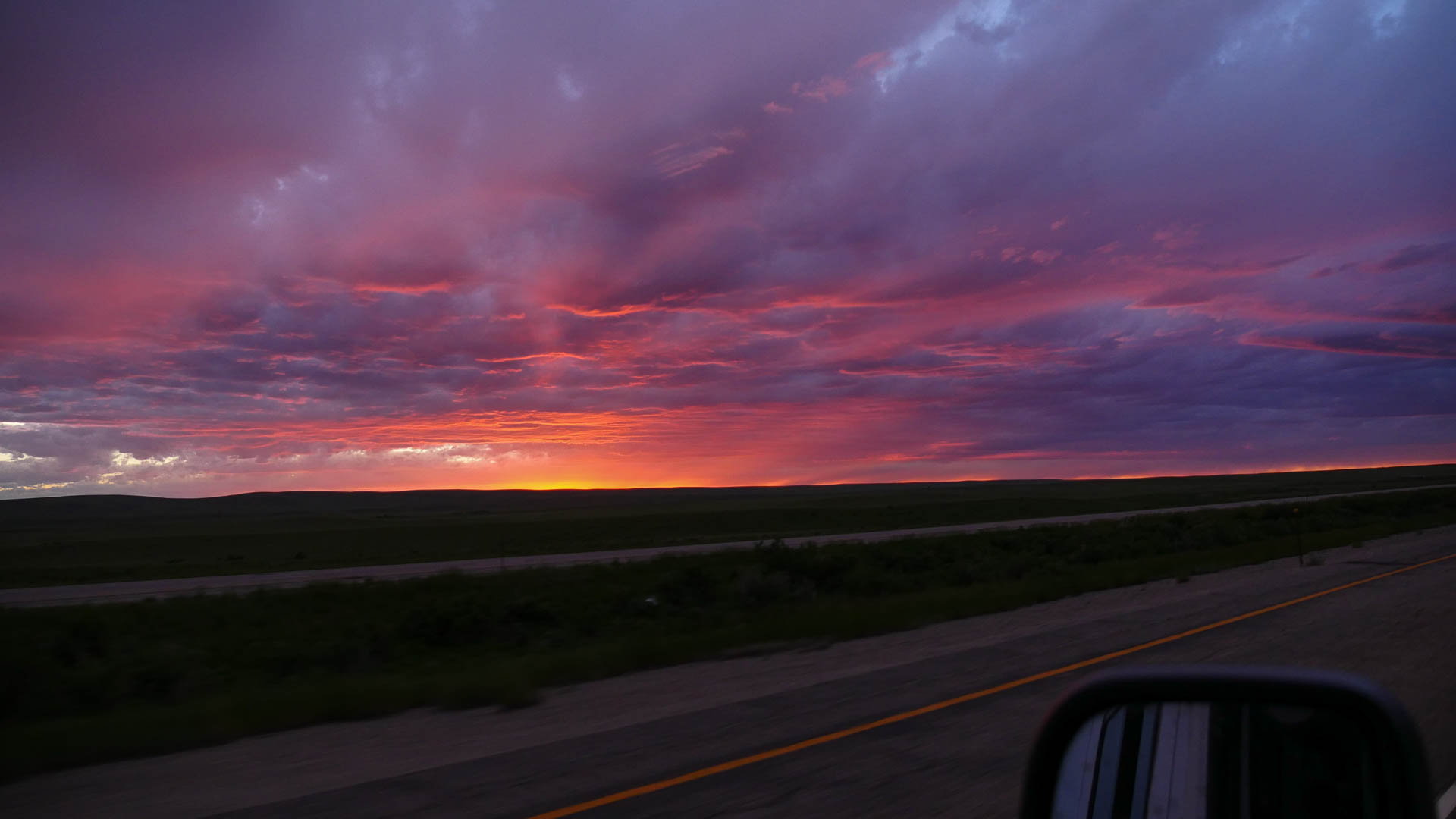 Sunset driving between Casper and Ten Sleep
Trudeau and I coordinated camping spot via texts as I journeyed north. I parked not far from his rig some time after midnight. In the morning Rebecca and Nathan (met in Ten Sleep a year ago) and Lena (two years ago!) found us and we five went up to the Ark to see how Rebecca and Nathan's developments were going.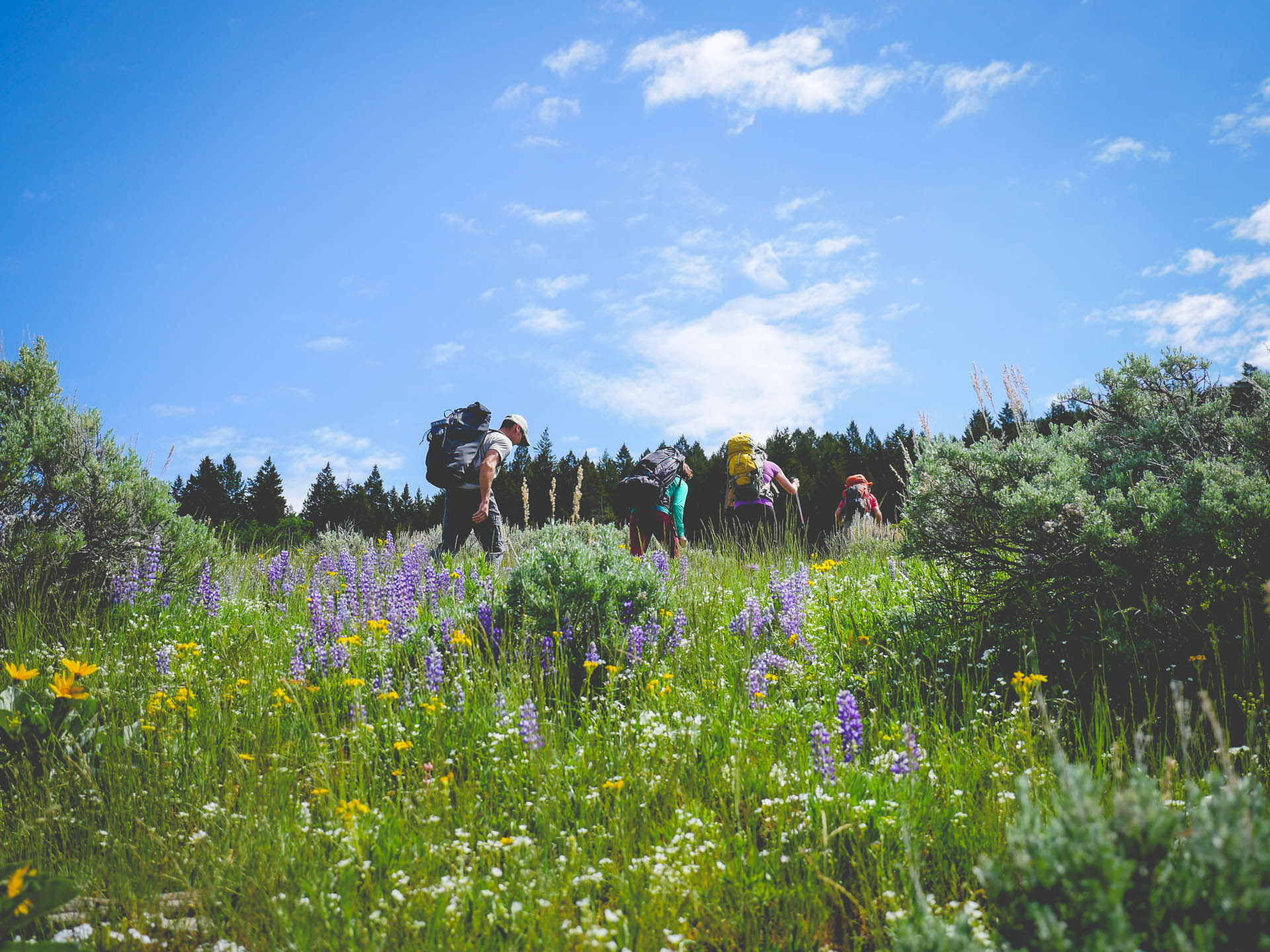 It was mid June, and wildflowers were doing their thing.
Le Ark
Trudeau and I busted out some warmups and the sixth member of our crew for the week showed up: a Mr. Miller.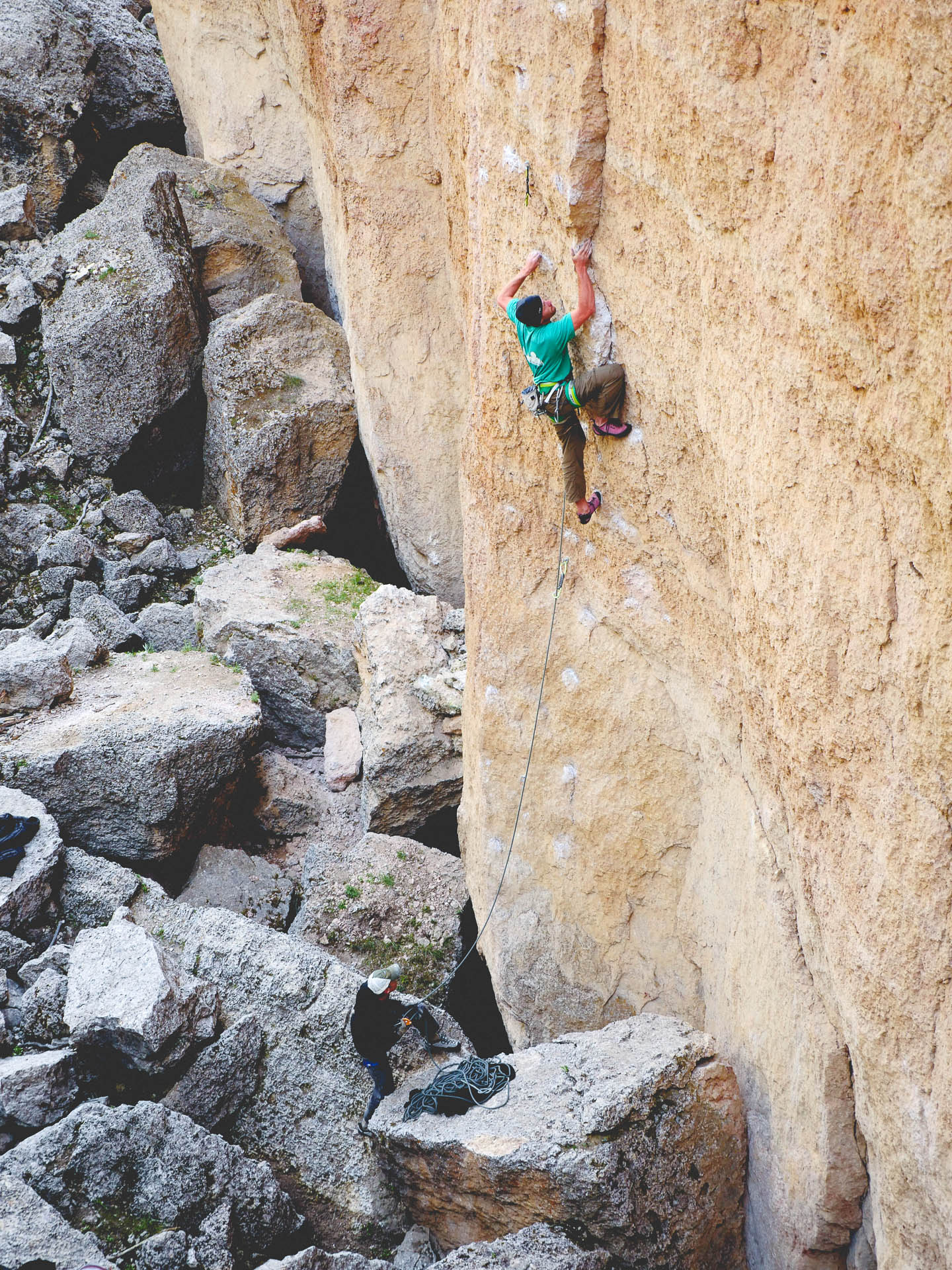 Joy In Heresy, 11d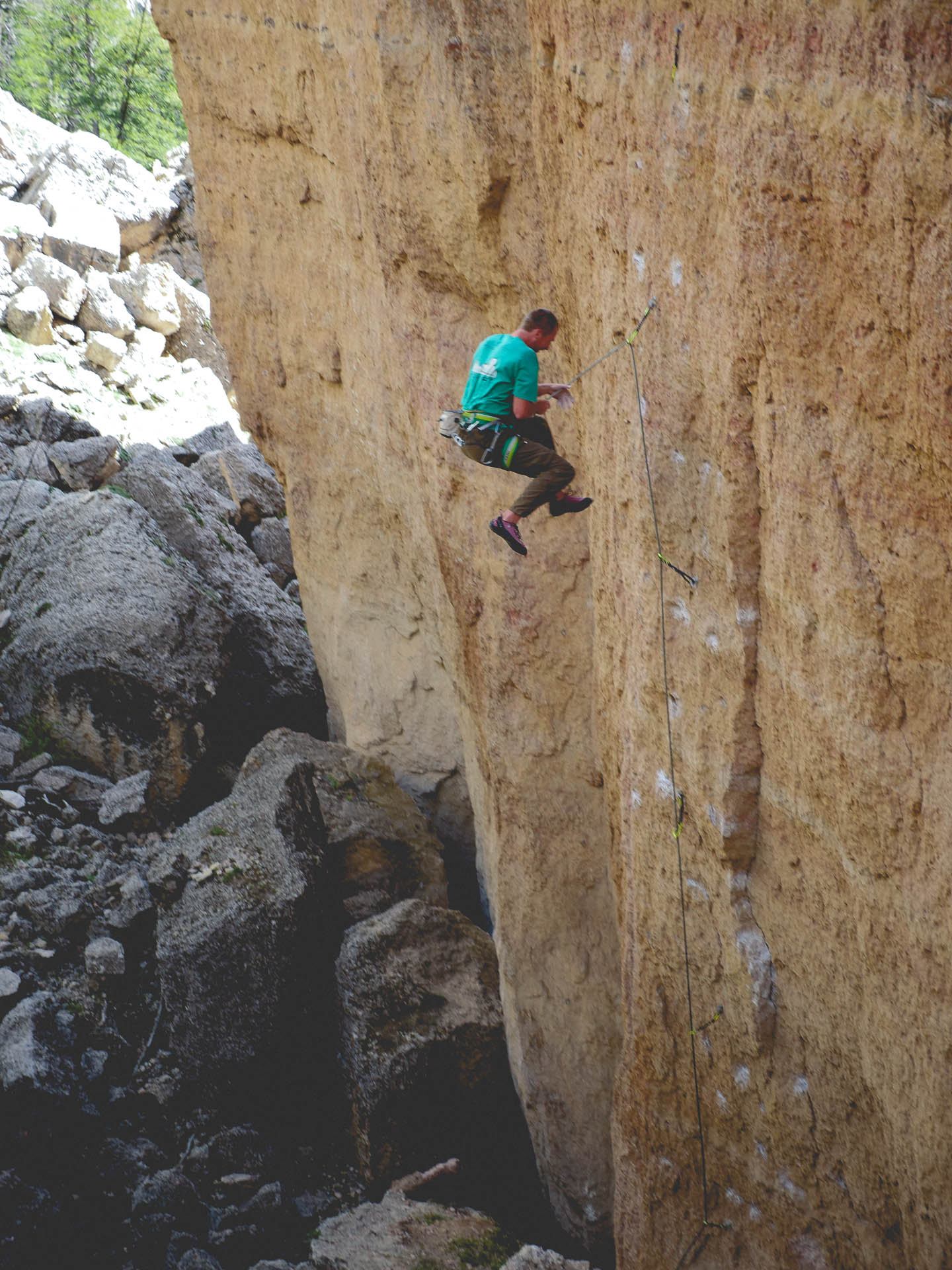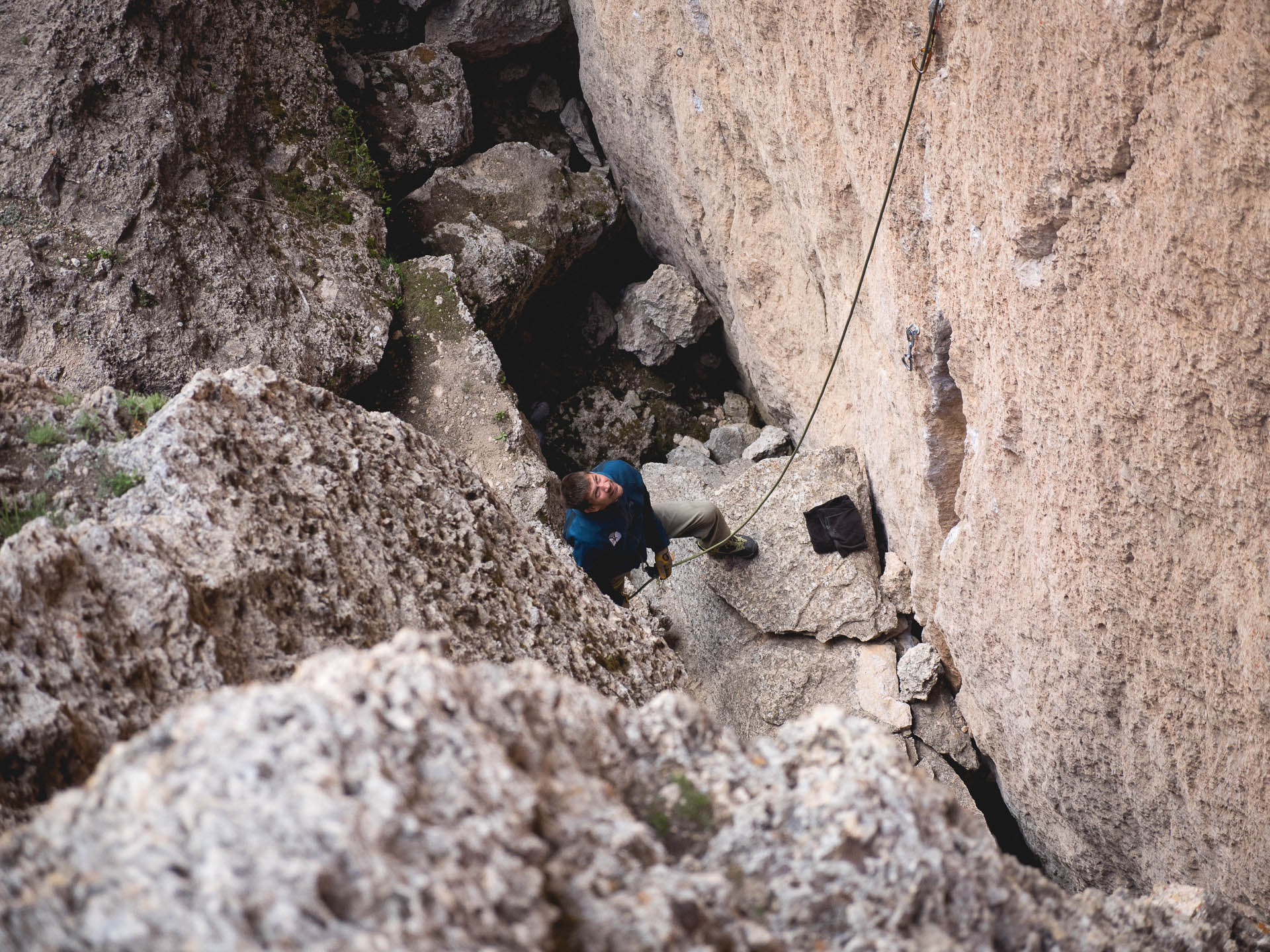 Nathan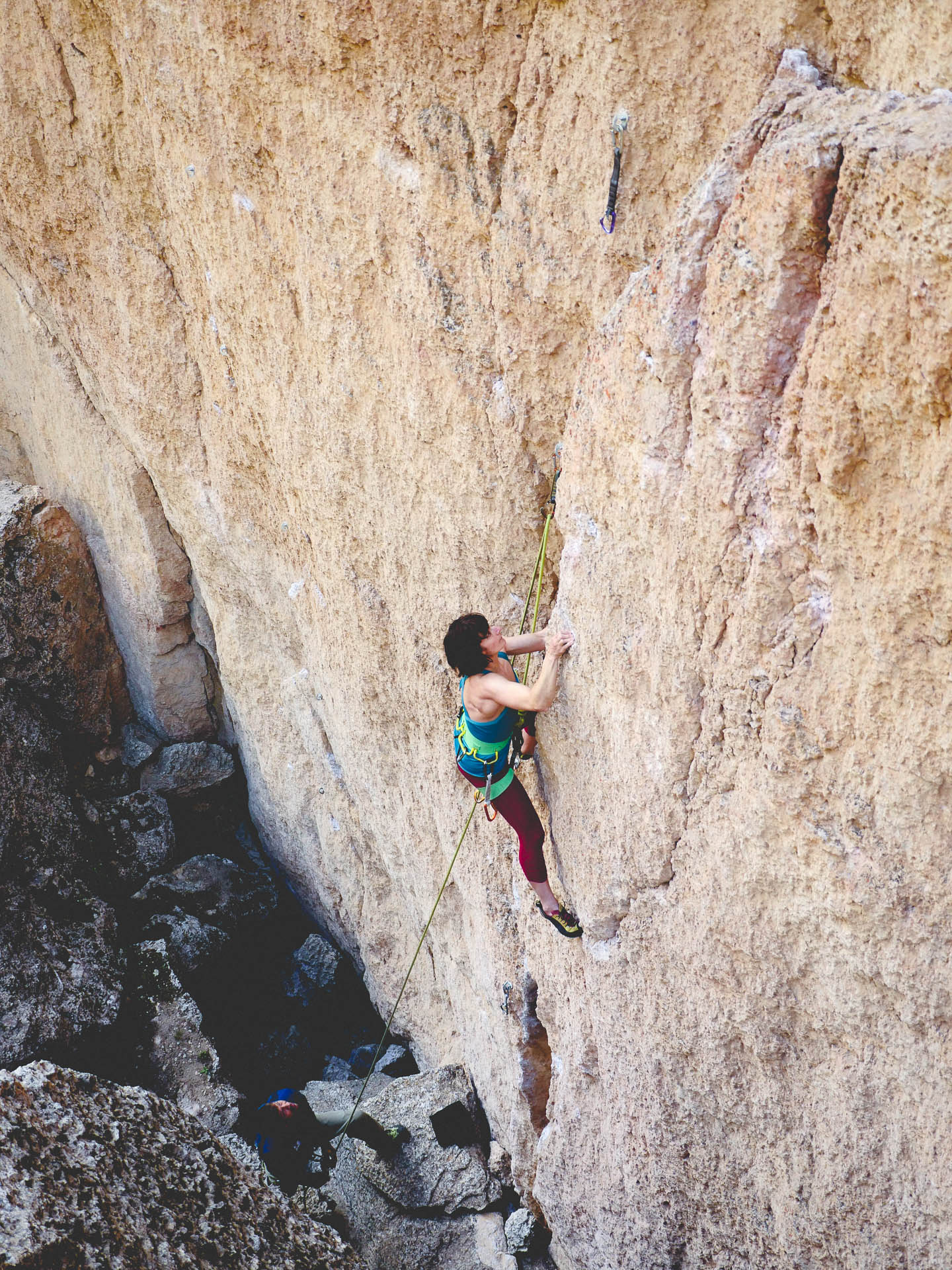 Lena on Atheist Childhood, 11b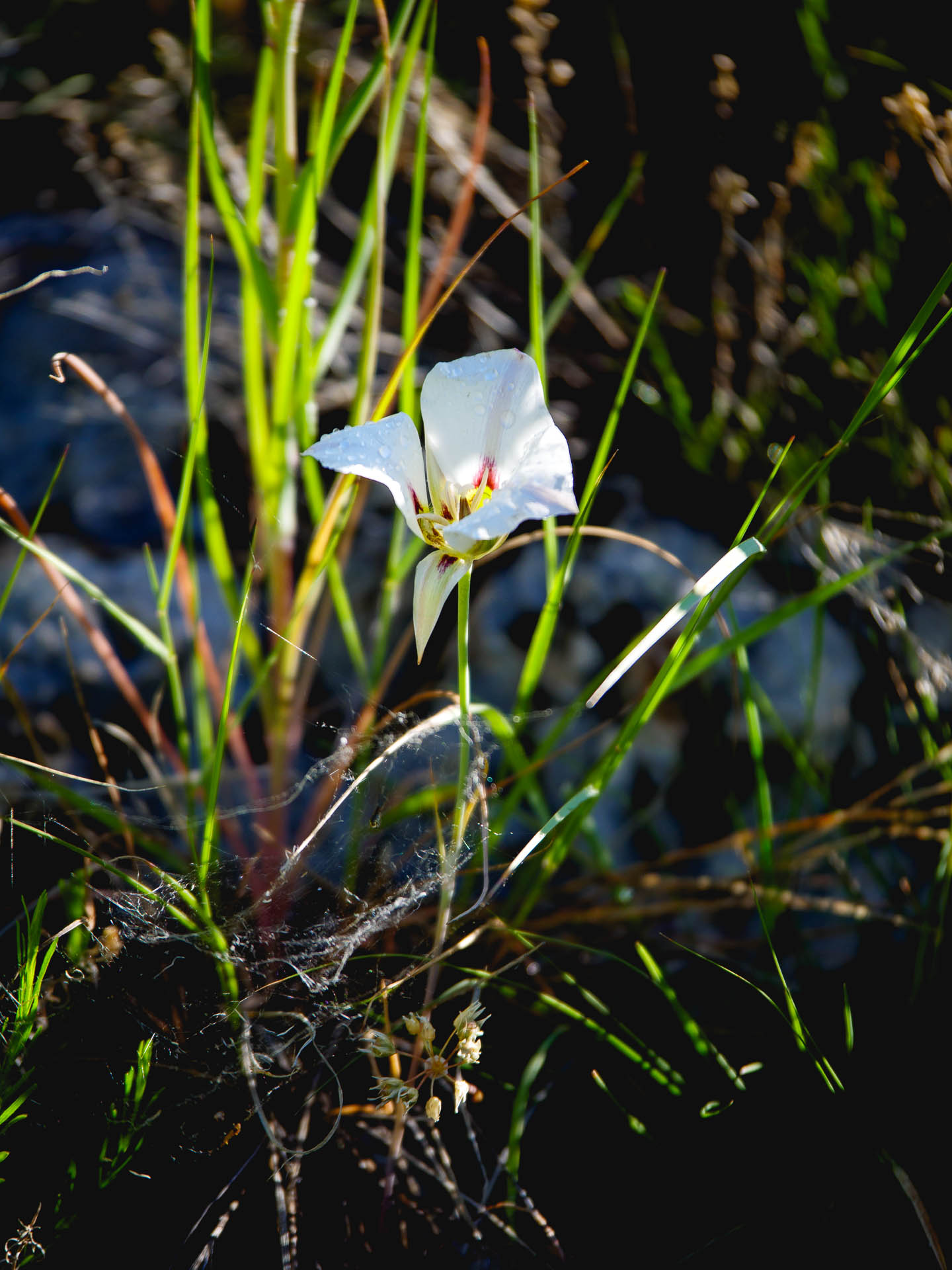 I gave an alzheimer's onsight on July Jihad (12b), punting at the last bolt. On subsequent redpoint attempts I couldn't clean the crux. So it goes!
Lake Point
We heard gunfire as we were walking back from a good day up at Lake Point. We moved cautiously, not sure where it was coming from, but sure that it was close. We eventually found a family that had set up a shooting range directly across the trail. Poor choices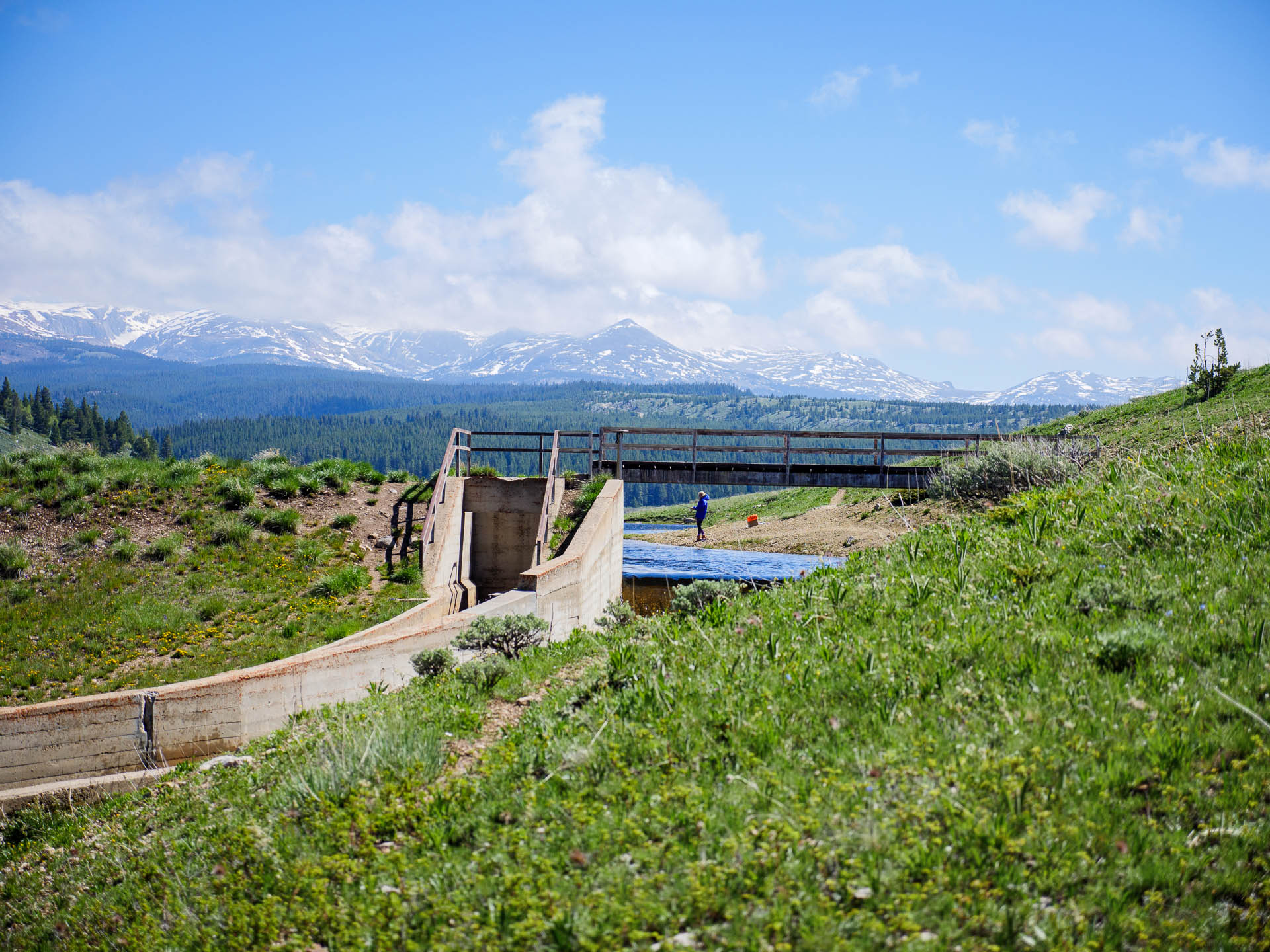 It was just Trudeau, Shane and I that day. Trudeau and I were trying to re-unlock the beta on Burl Ives.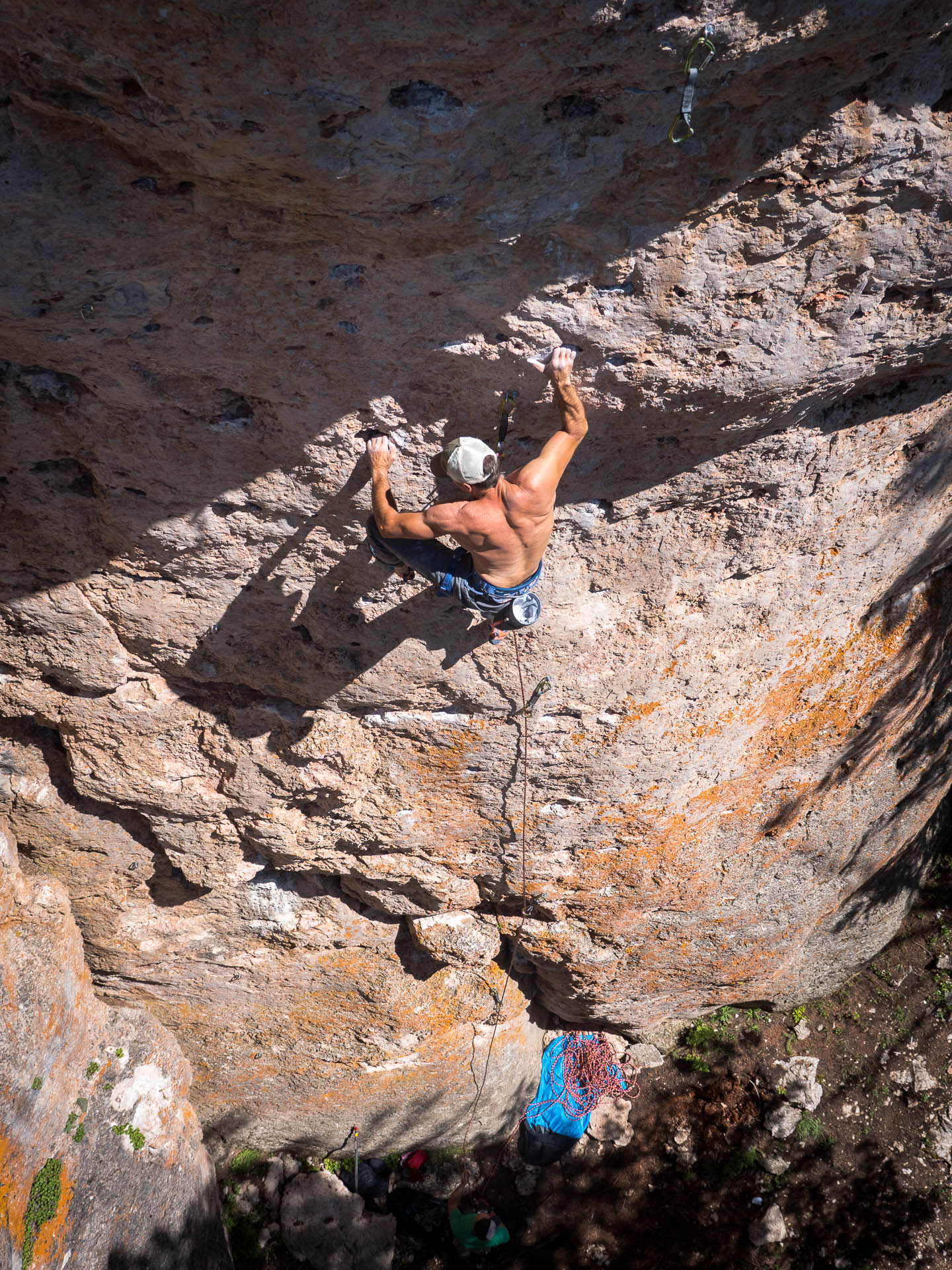 Trudeau on Burl Ives, 12b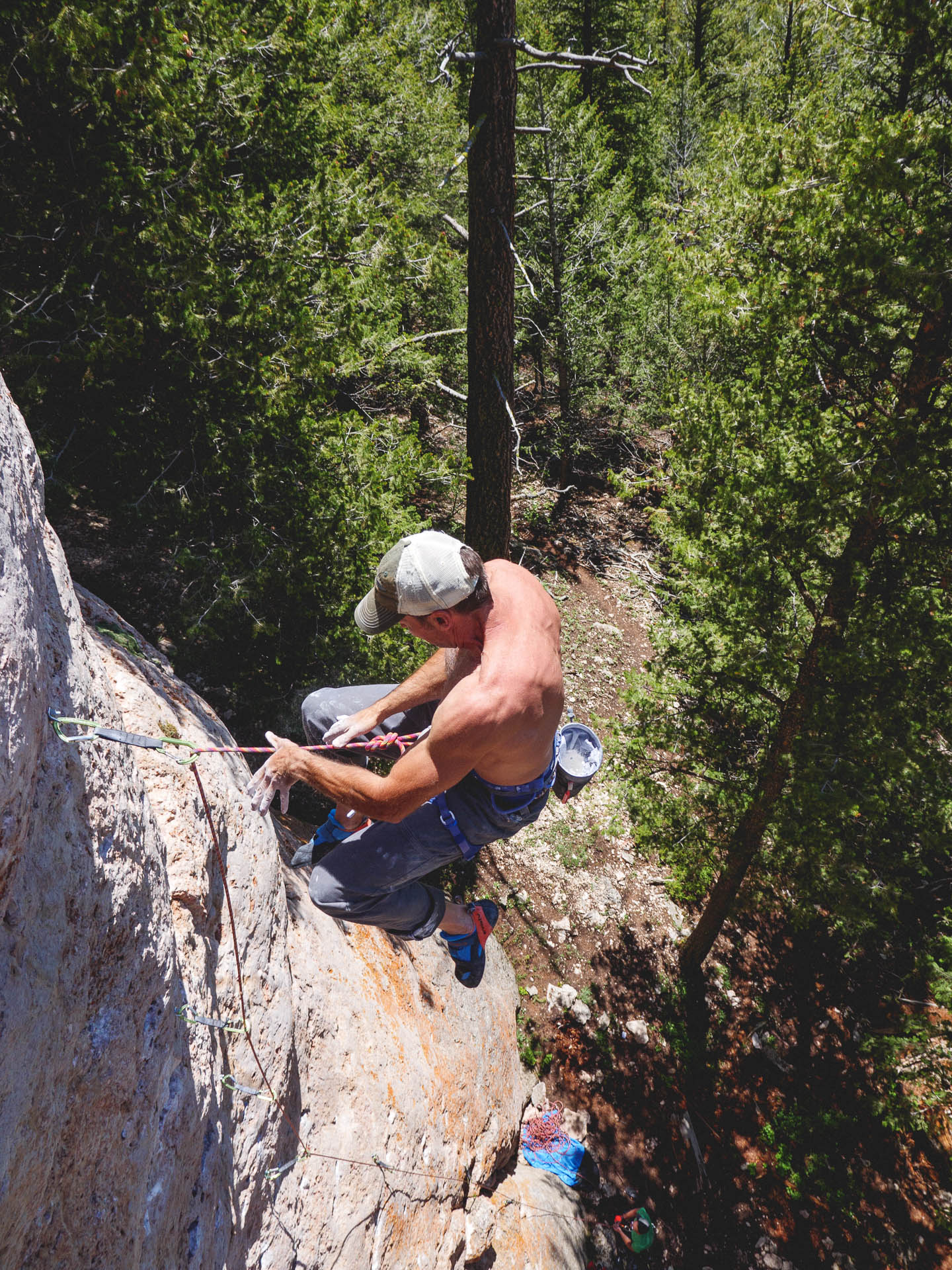 Trudeau off Burl Ives, 12b
Shane gave us a way to finish it when we couldn't find our original sequence: just reach really, really far. We were climbing directly into the sun, making looking for the holds on that top crux impossible. We just had to reach and hope.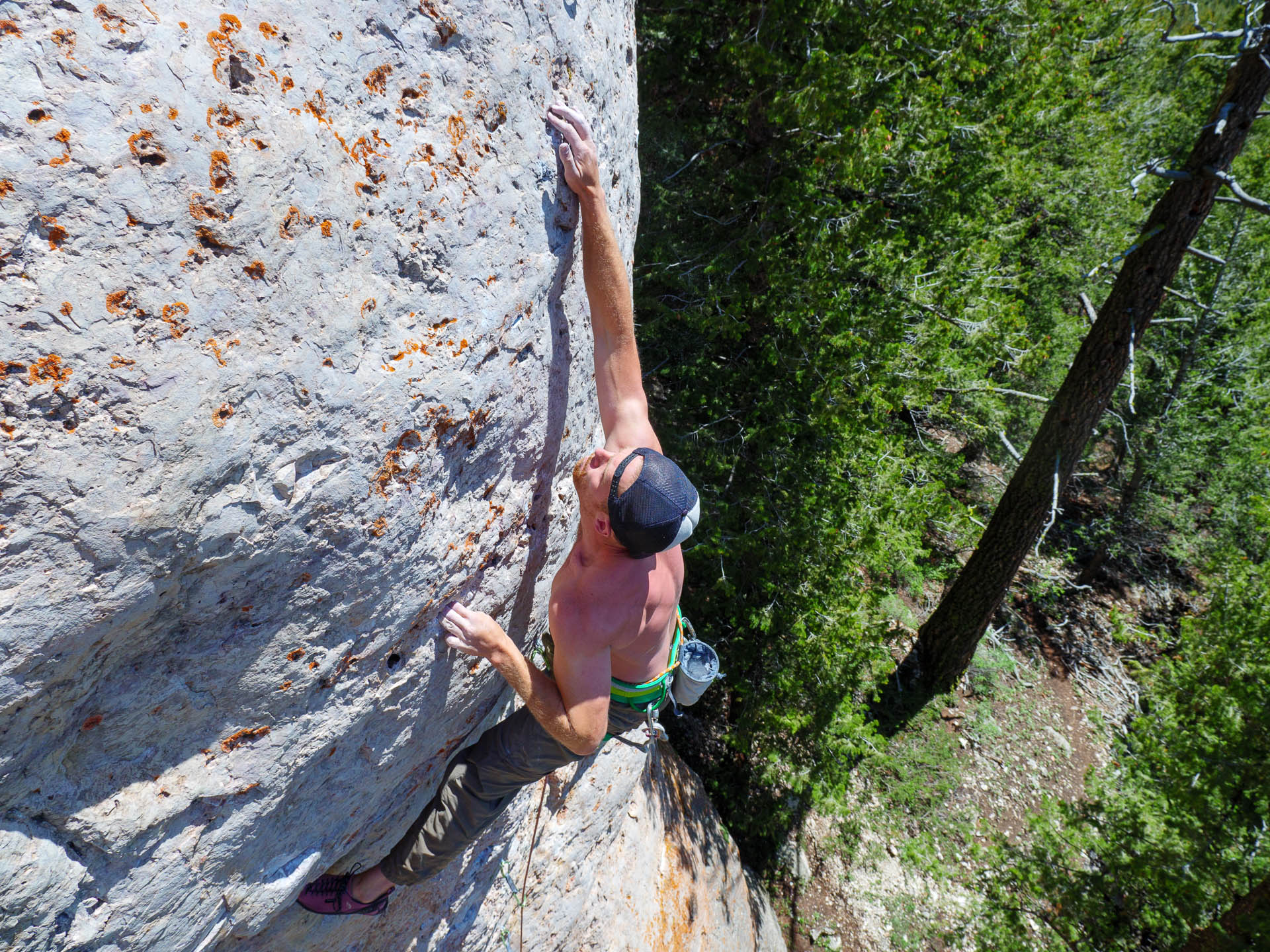 The easier and smaller of the reaches..
Shitno [sic]
Our next bout of trying hard was Shinto Wall. A demanding and odd stemmy corner warmed us up. I then onsighted - wait, maybe I blew the crux and lowered down? - ahem. I then redpointed in a way that felt like an onsight Shinto's Wild Wutang Ride (or something like that), 12a. From there it was on to Center Shinto, 12b.
I continued down the same road of not sending 12b.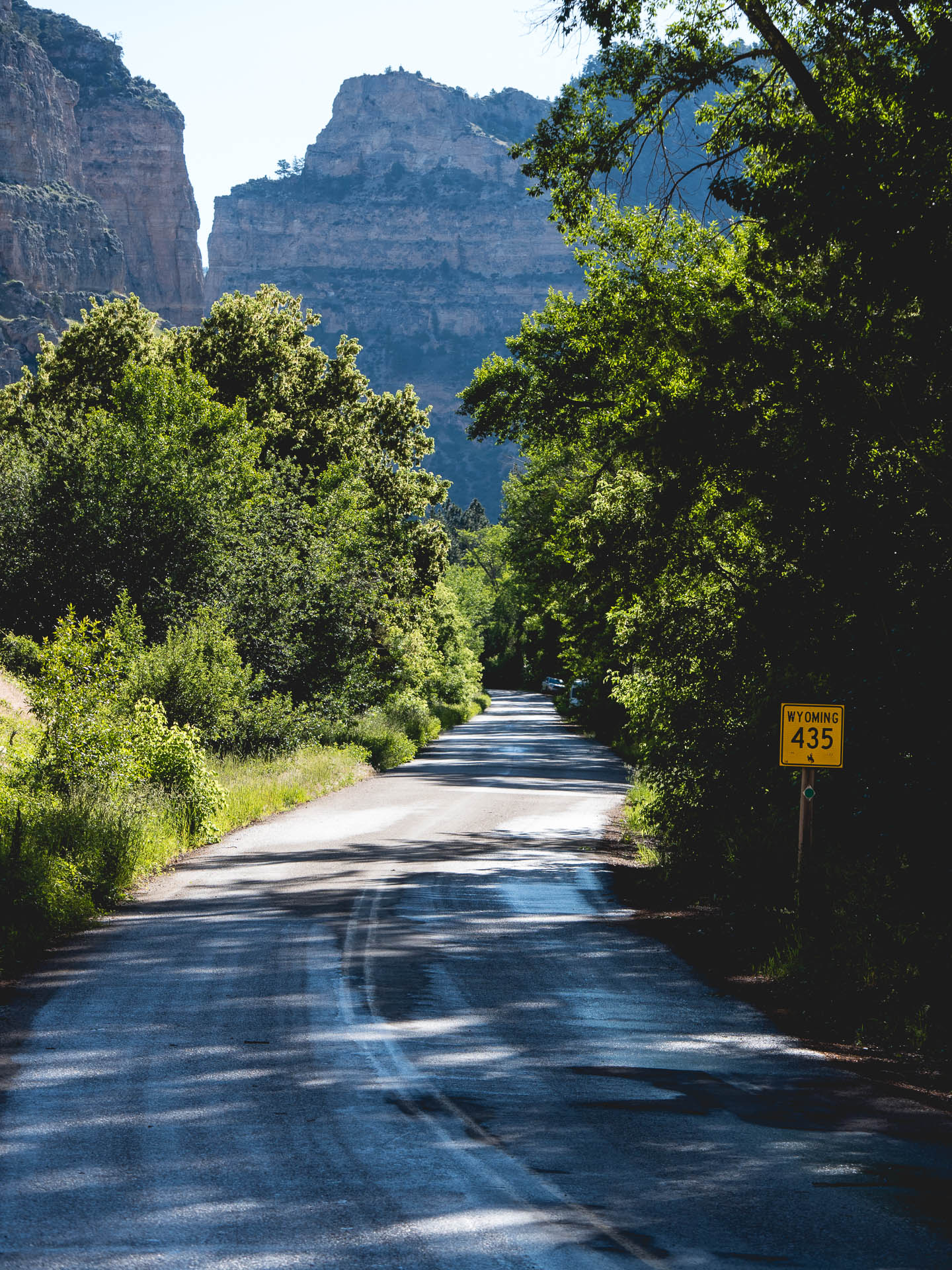 I seemingly blacked out during a long sequence of hard moves on Center. Somewhere in the haze of flowing through it all I saw an objective up and left: jugs to get to and rest on. Comfortable for the first time in a bit, I felt sure I was on clipping jugs. No bolt revealed itself to my right though.
Further inspection revealed that I had unintentionally climbed past and skipped a bolt. Feeling a little gripped and more than a little tired I overgripped my way to the next bolt and power clipped. My forearms had been overabused though, and I just couldn't hold on through the next section.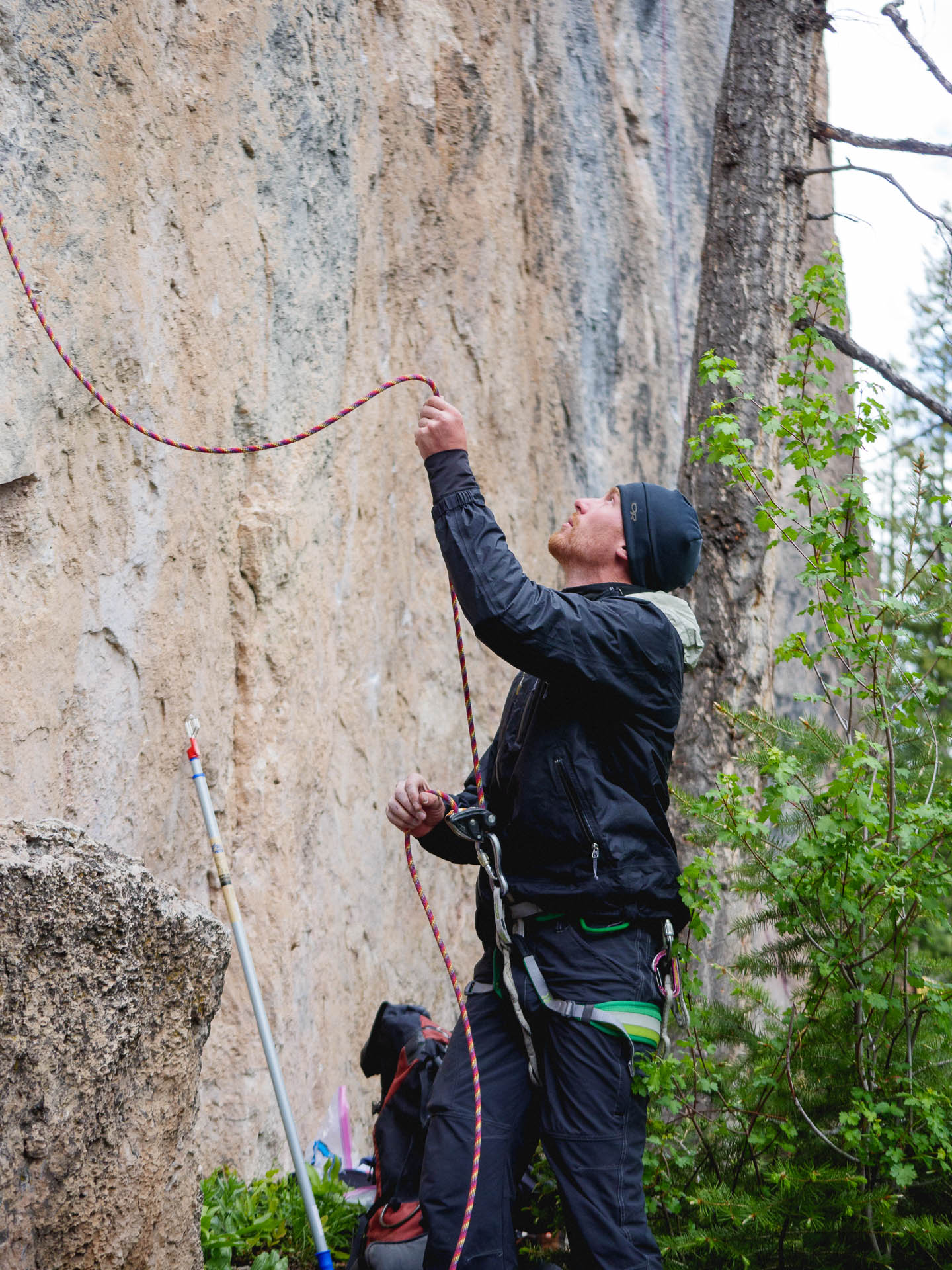 Trudeau gave a good burn, but also did not send.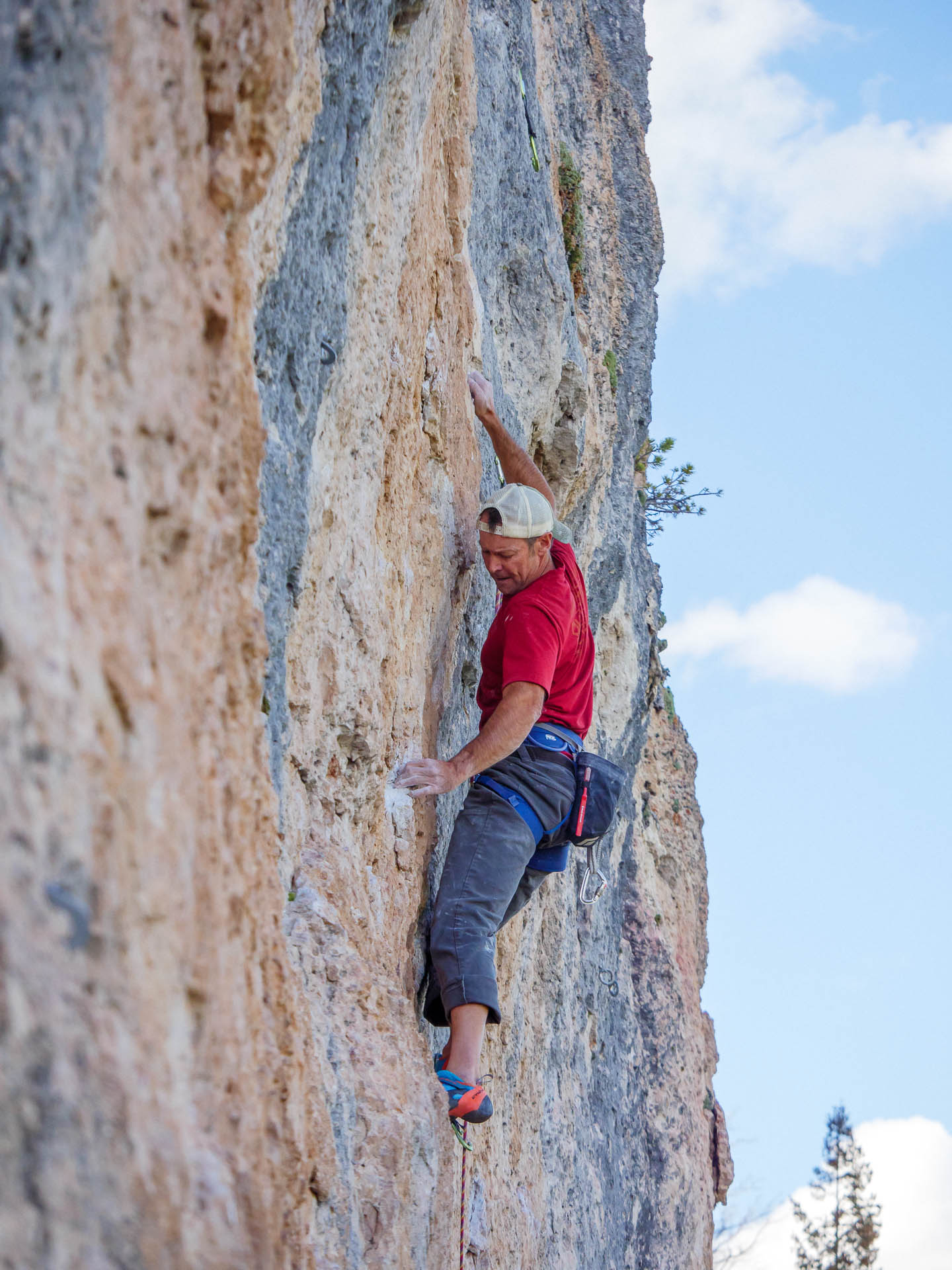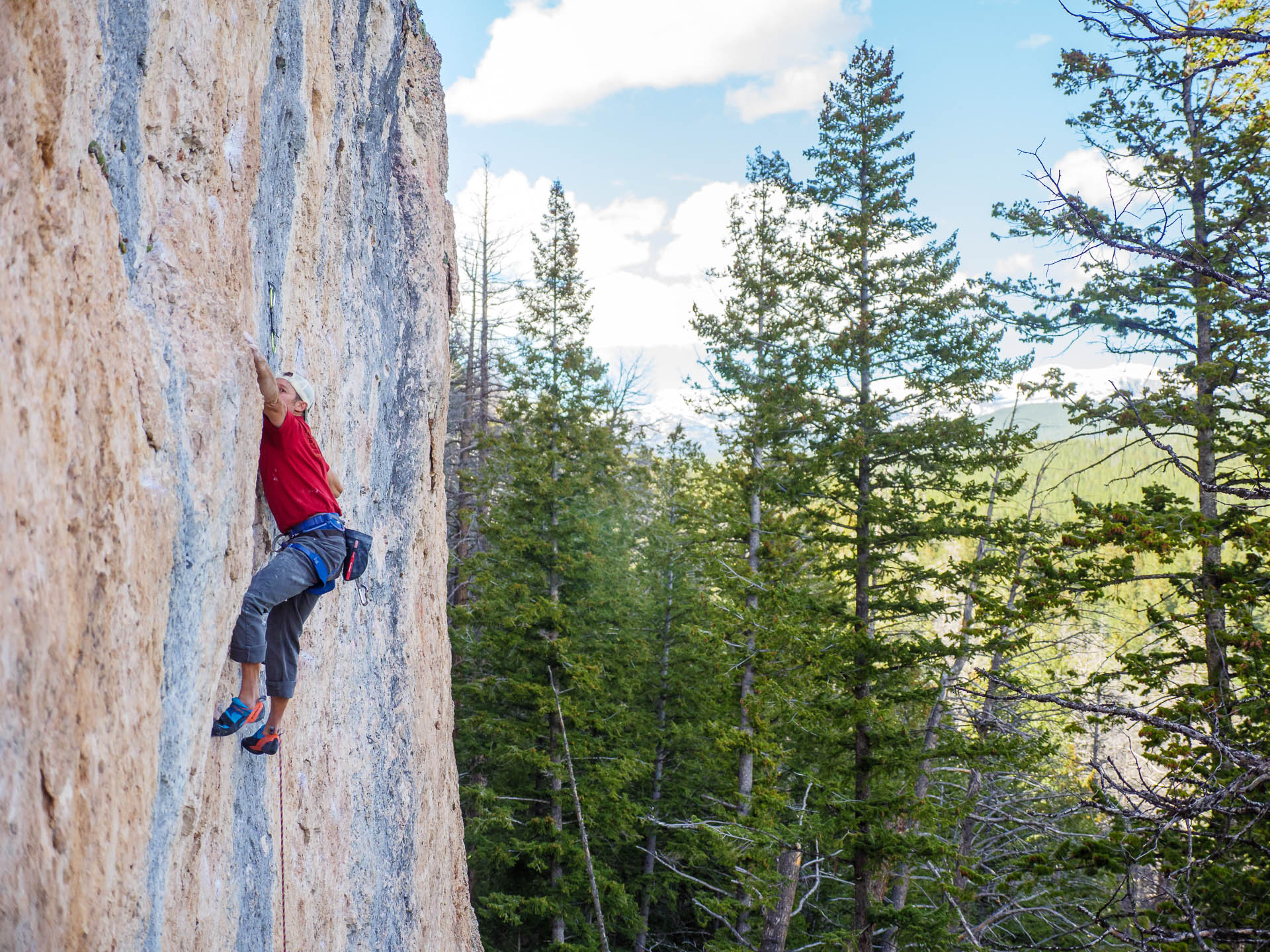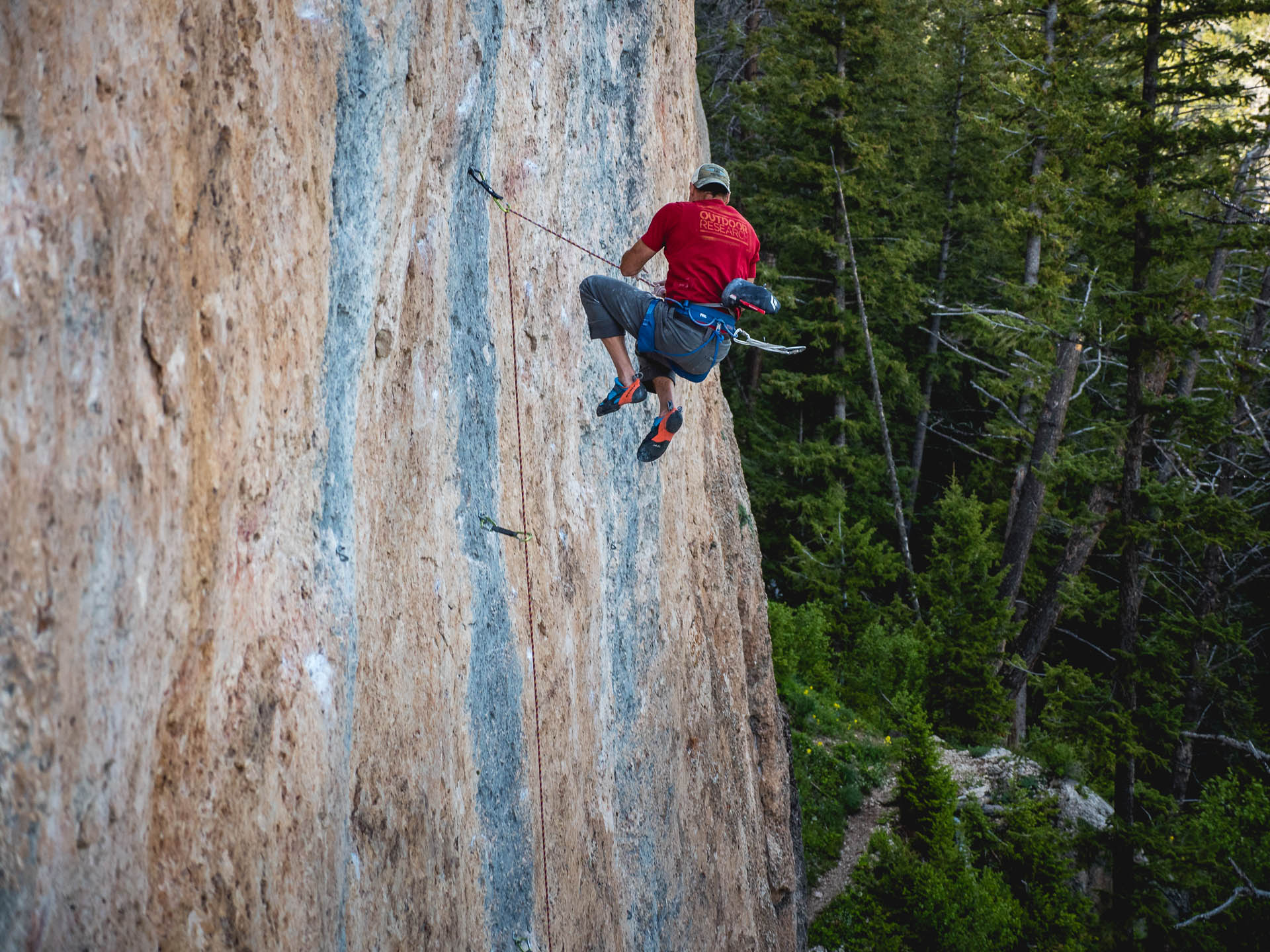 The Day I Sent
I did finally get my first 12b on the day Trudeau and I went out to Downtown: a flash of Robot Steamroller. Thanks for that exit beta Trudeau.
If Dreams Were Thunder
And lightning desire, this house would've burned down long ago
Shane and Lena had both been working IDWT when Trudeau and I had taken rest days or gone elsewhere. I messed up my rest shedule by joining them for the day of the send.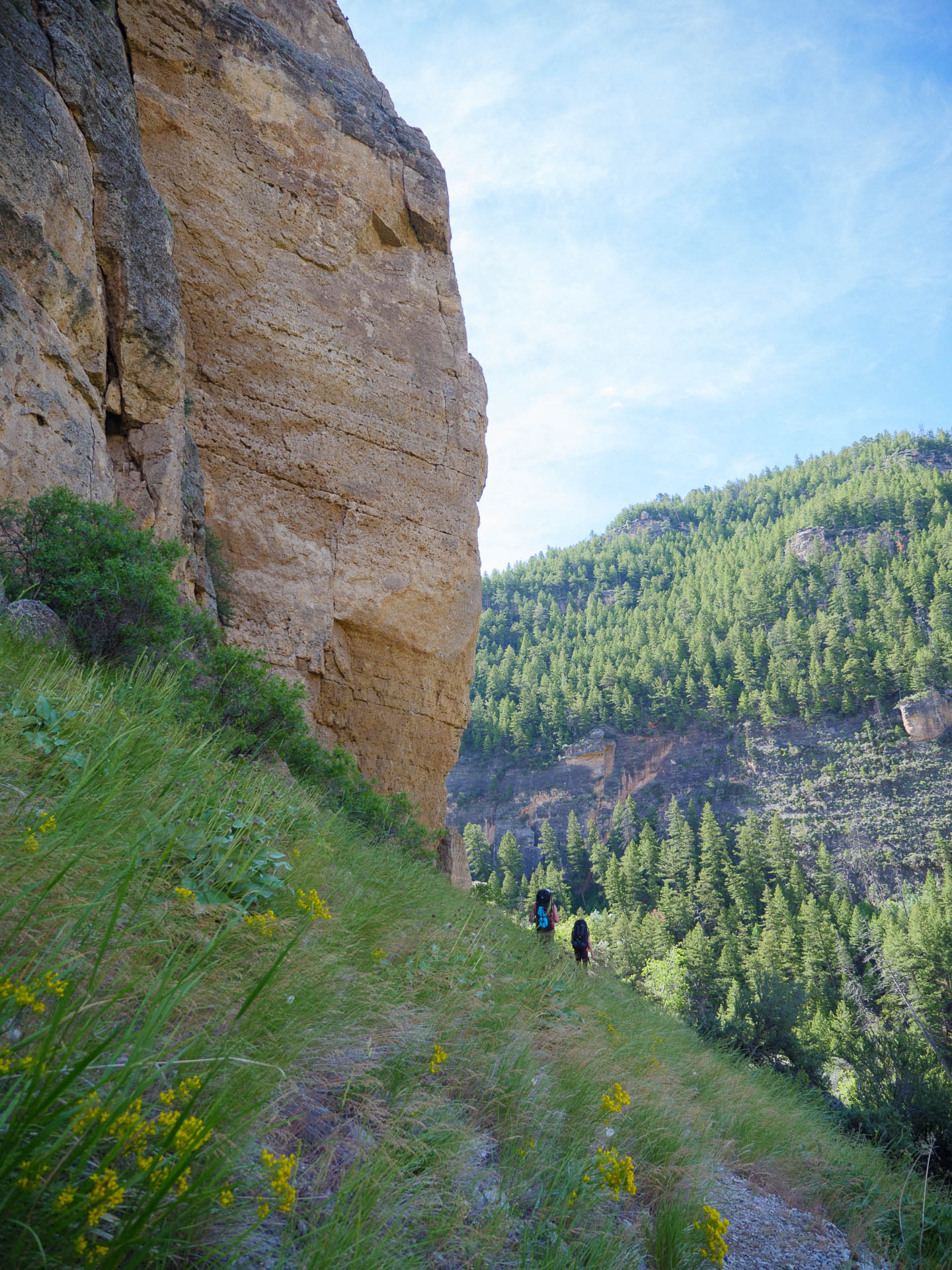 The route starts as a 5.6 freesolo, the goes through 10+/11- steep climbing before throwing a V3/V4 crux at you transitioning from the Steeps to the NotSoSteeps. This is where you will whip.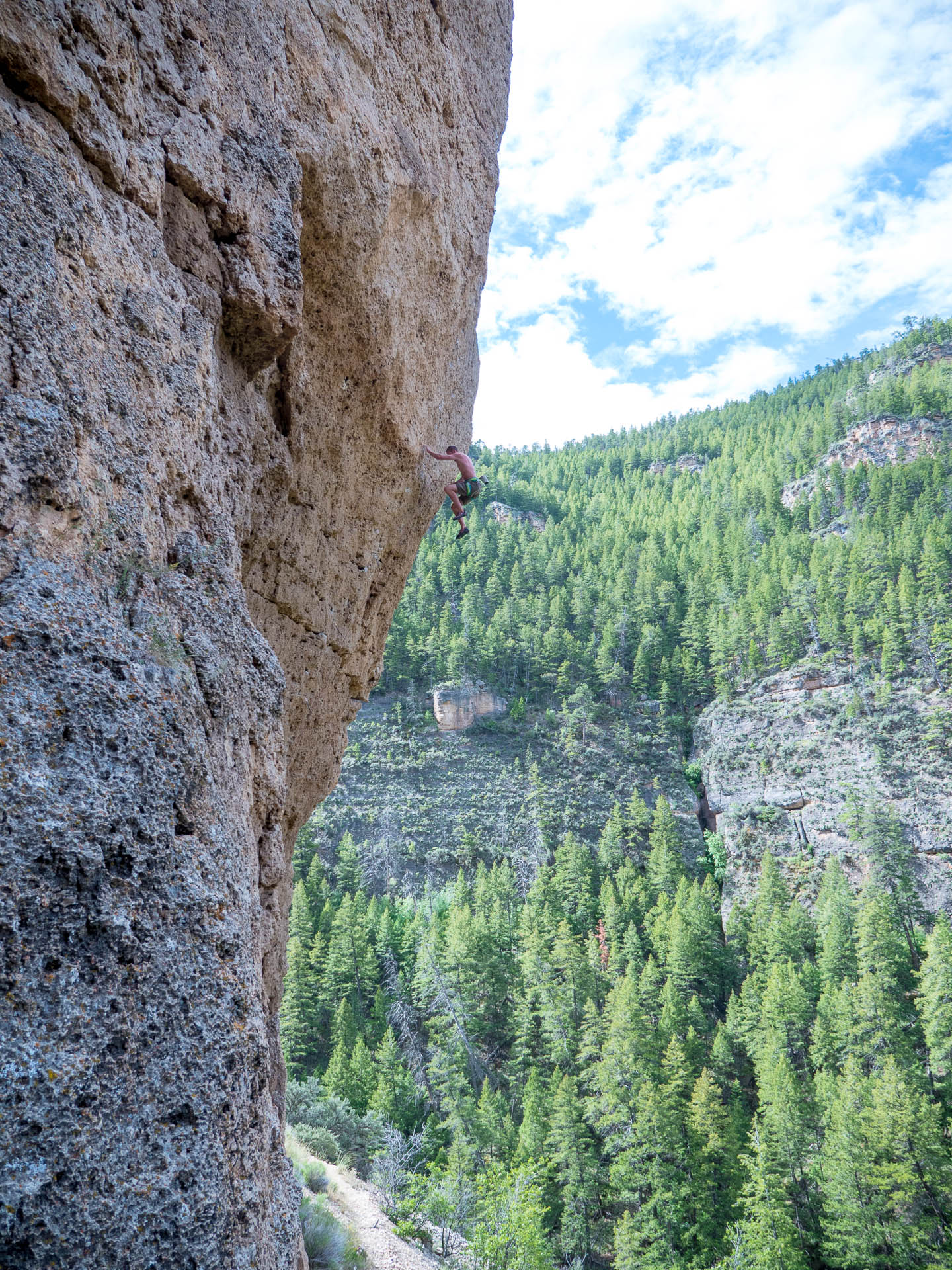 Shane, whipping
Shane sprayed me down. I knew I wouldn't be onsighting, but thought I might get another 12b flash...
Ten or twenty minutes later, as I was staring down the crux crimps with a pump clock ticking, I realized Shane's spray was useless. No way was I going to pull off the huge moves he was talking. Instead, I made up my own rhythm of ticky-tackying through the small crimps to the good hold, and pulled off the crux first go.
Then in typical Matt style, I punted off the finishing jugs, mega pumped. As one might predict, my subsequent attempts only went more poorly. I climb my best when I'm onsighting?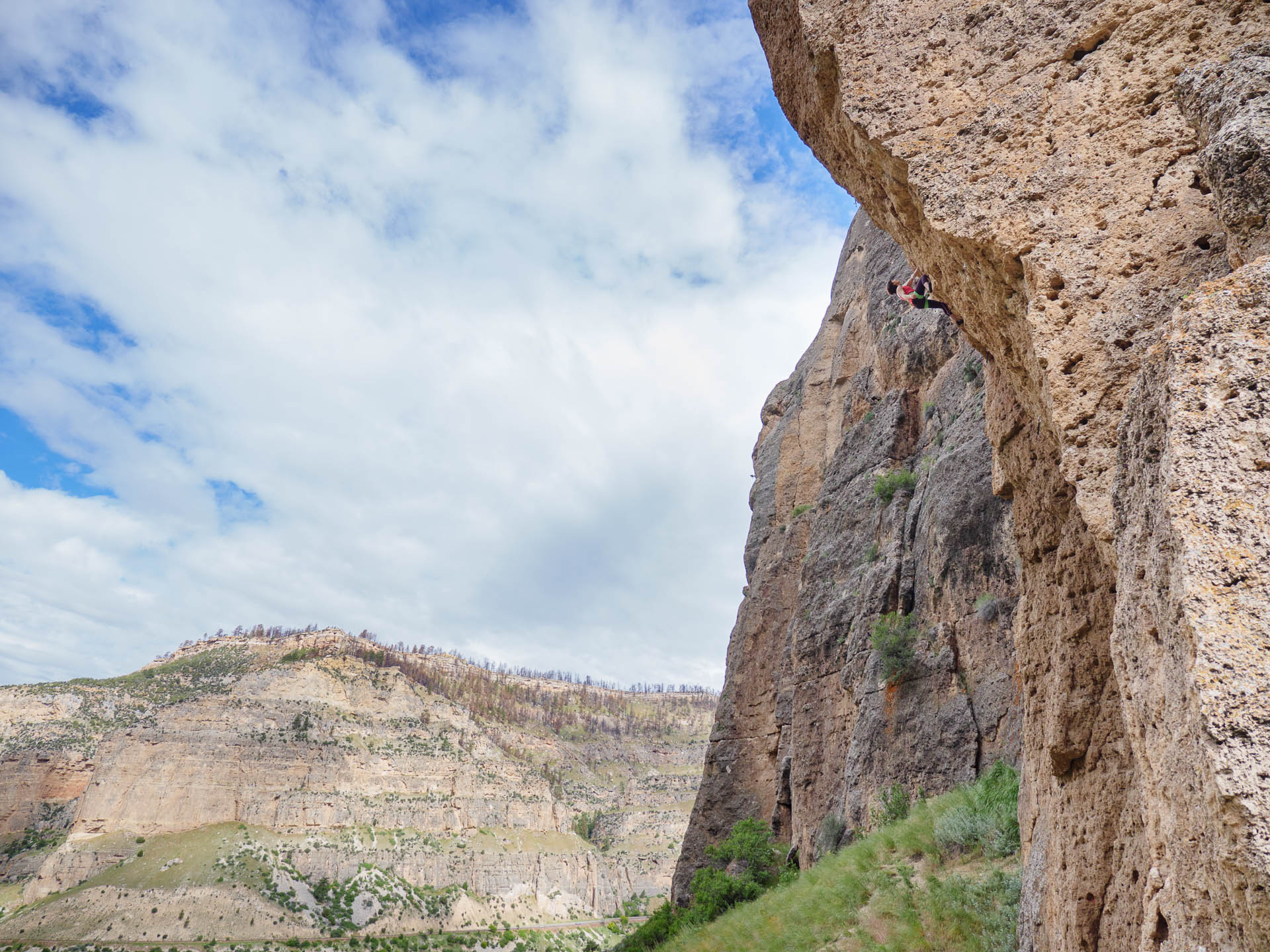 Lena warmed up on the route intelligently, like the practiced and strong sport climber she is. Her first burn she wasn't even concerned with sending, just with getting her blood flowing and her rhythm at and after the crux locked in.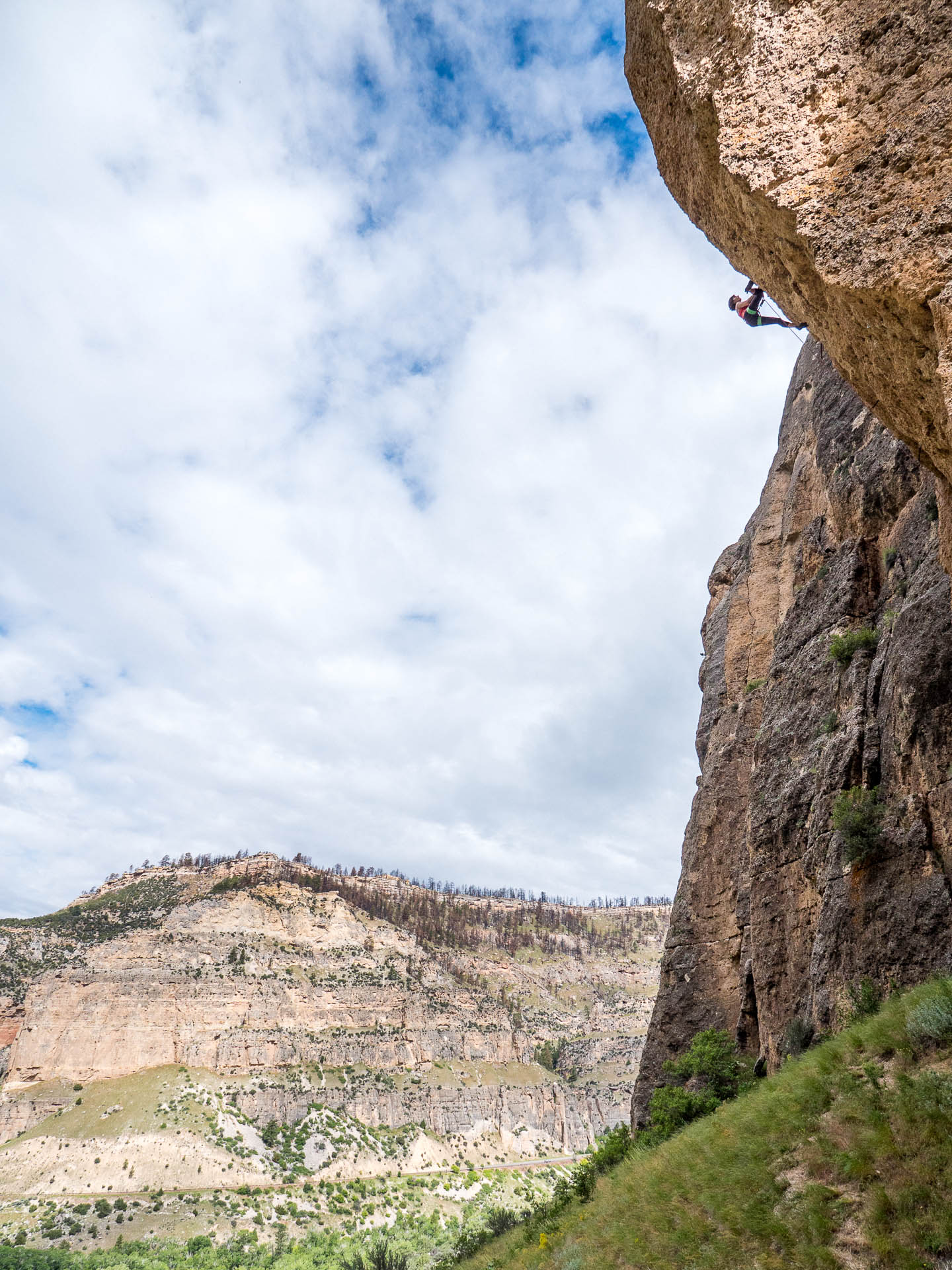 As is so often the case on the send, she didn't even look like she was trying during round two. She dispatched the crux effortlessly. Her elbows did start to creep up on the big exit "jugs", but she kept it together.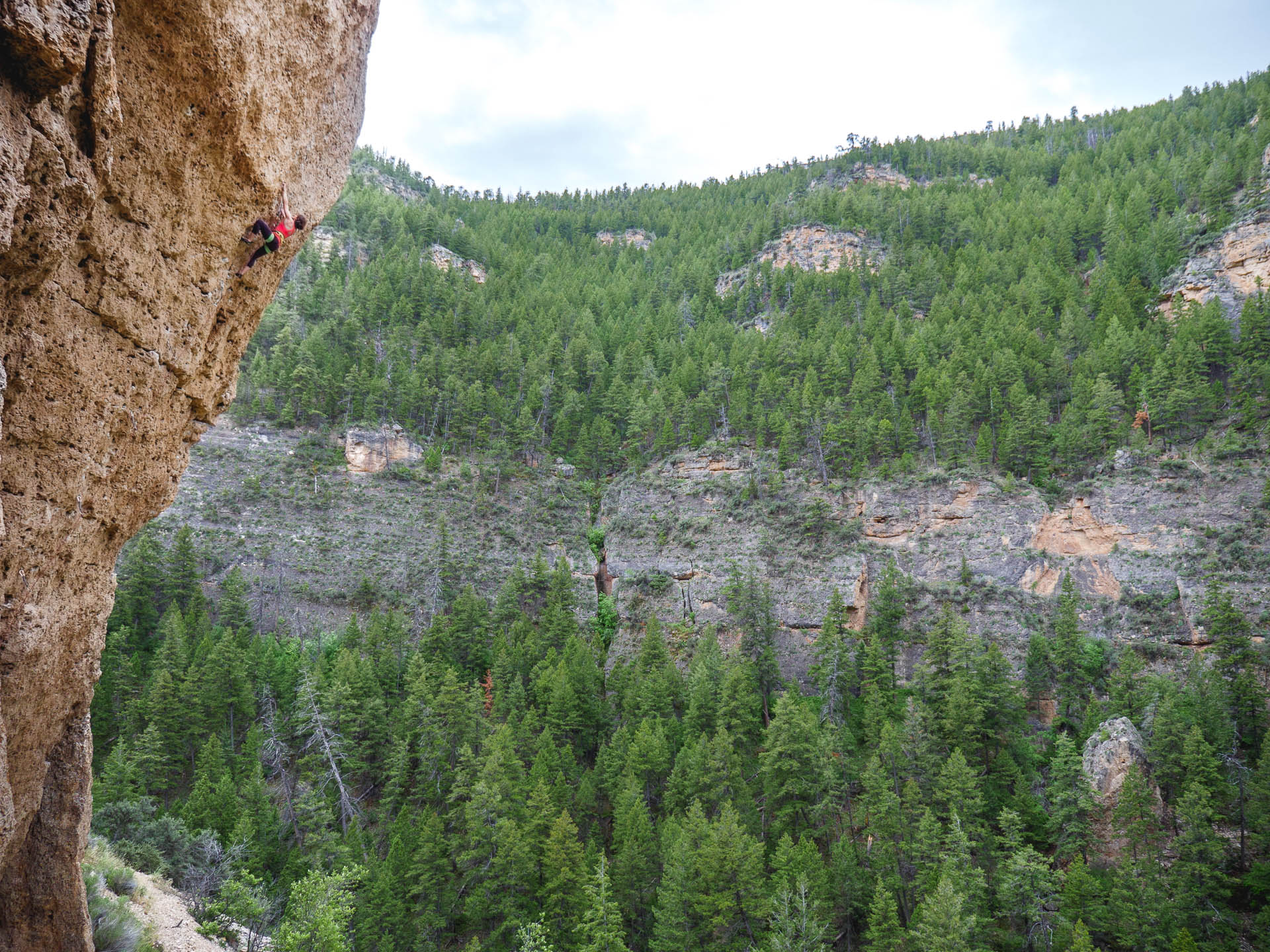 To my knowledge, Shamus still hasn't sent it after too many attempts for a man as strong as he. Climbing is like that, sometimes.
---
I bailed on the trip early when I failed to convince Ken and the Stebbinses that they should come out to the Sleep rather than Wild Iris for a four day trip they'd planned together. The idea of missing out on my one chance to trip with Ken (and Z!!!) and the Stebbinses for the summer was too much to bear.
Also, my finger was hurting pretty bad. Five days of trying my hardest grade... all on an injured finger. Maybe not the best call?