Full Circle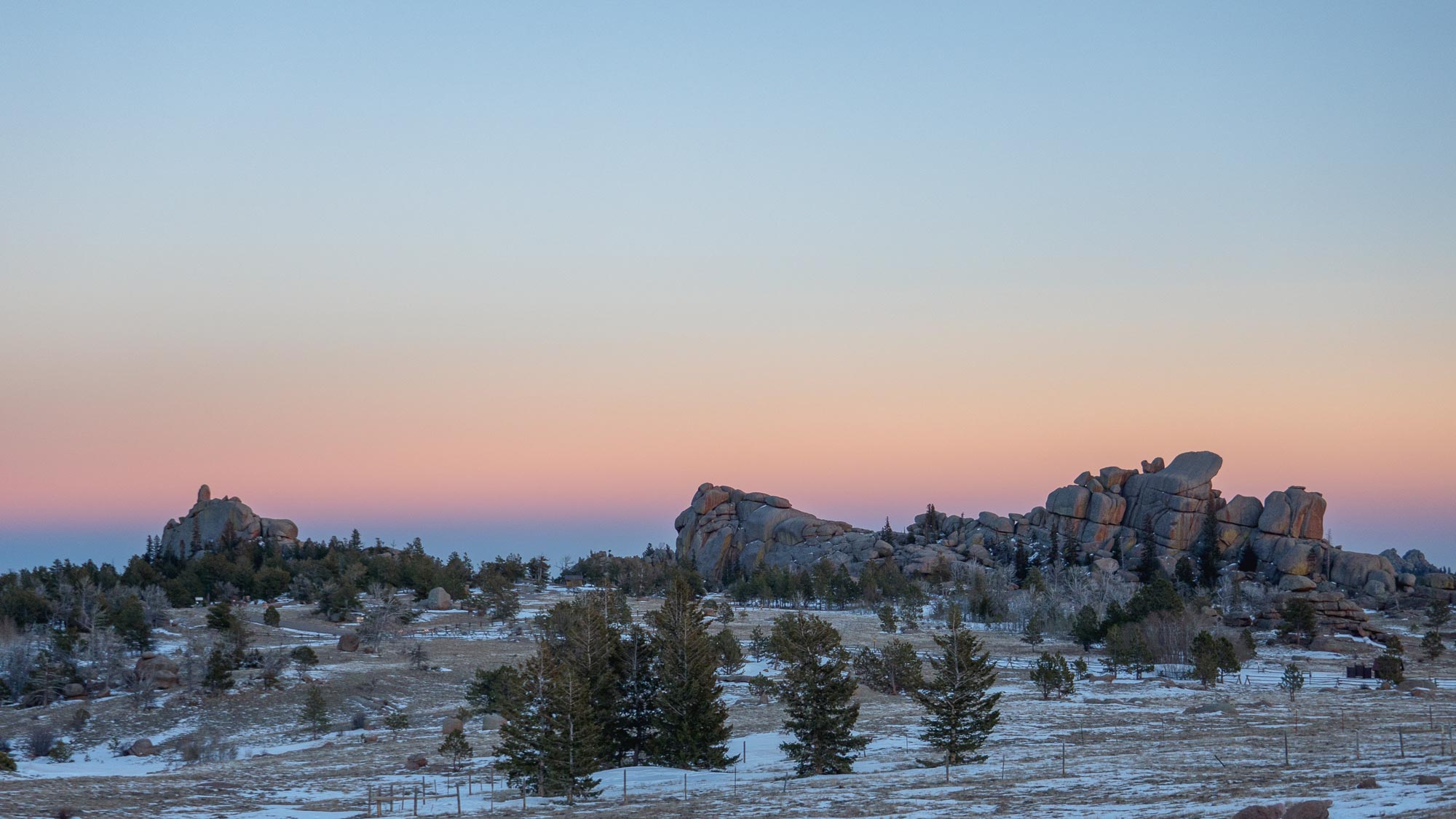 Ken carved out time on a Thursday to go have a playdate in Vedauwoo and break up the rhythms of graduate-daddy-boyfriend life. Brian rounded us out to three and took my camera from me when my hands were otherwise occupied.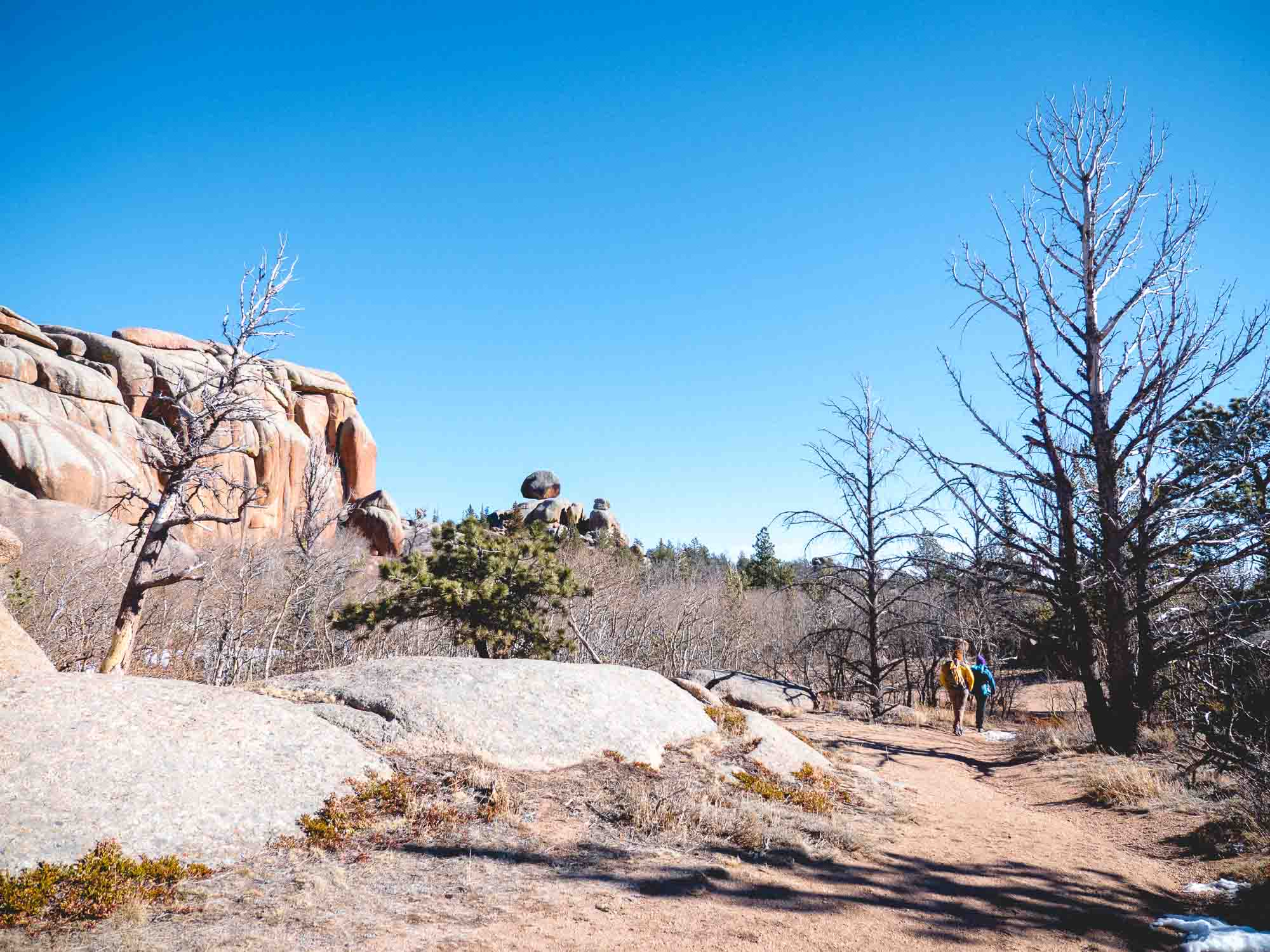 Early in the cold morning we rolled up to the standard gyps winter climbing area, the Friday the 13th corridor, and found both Friday and Hesitation Blues locked in the shade. Hilton suggested heading left and romping up to Jim Jam.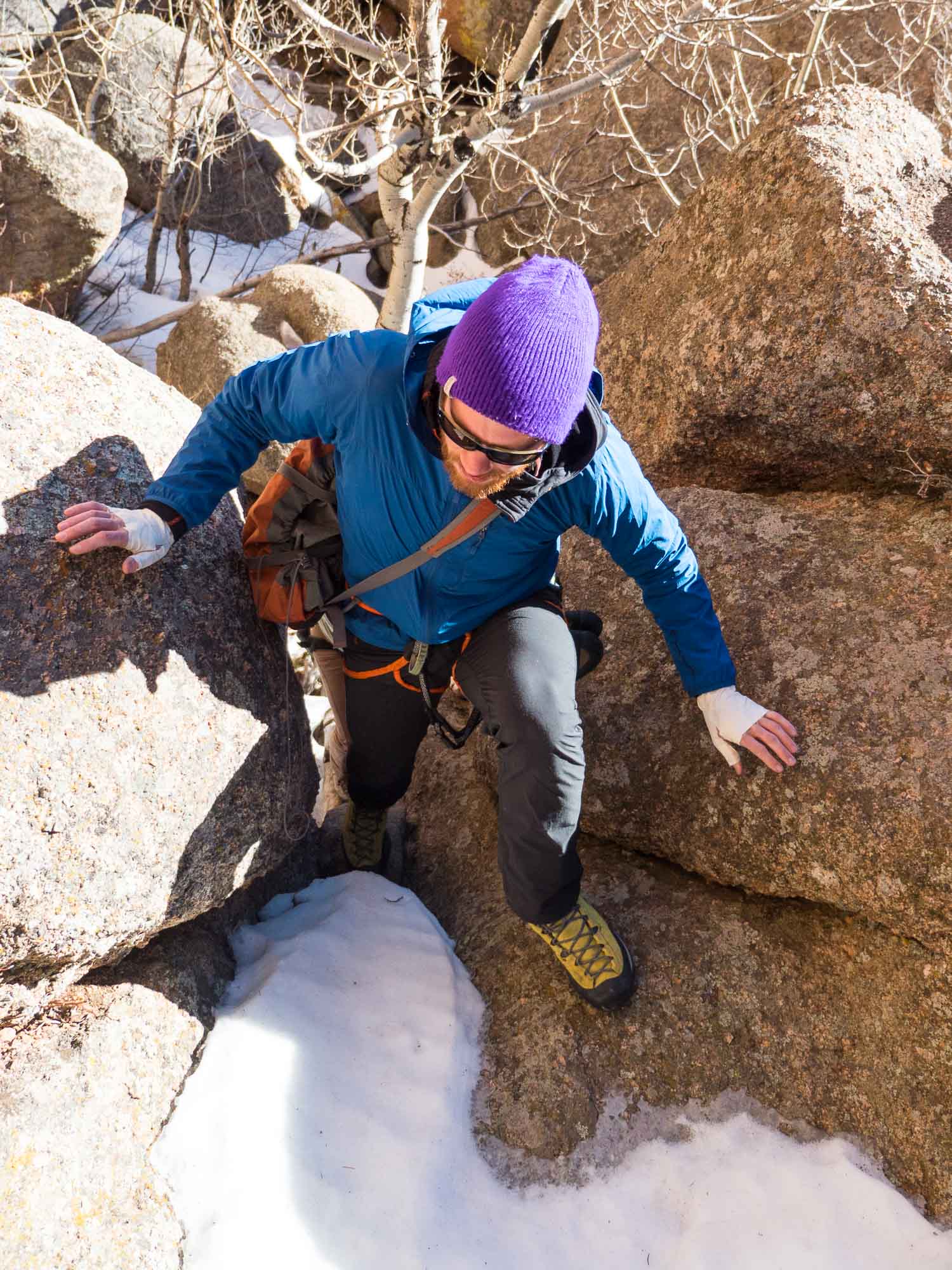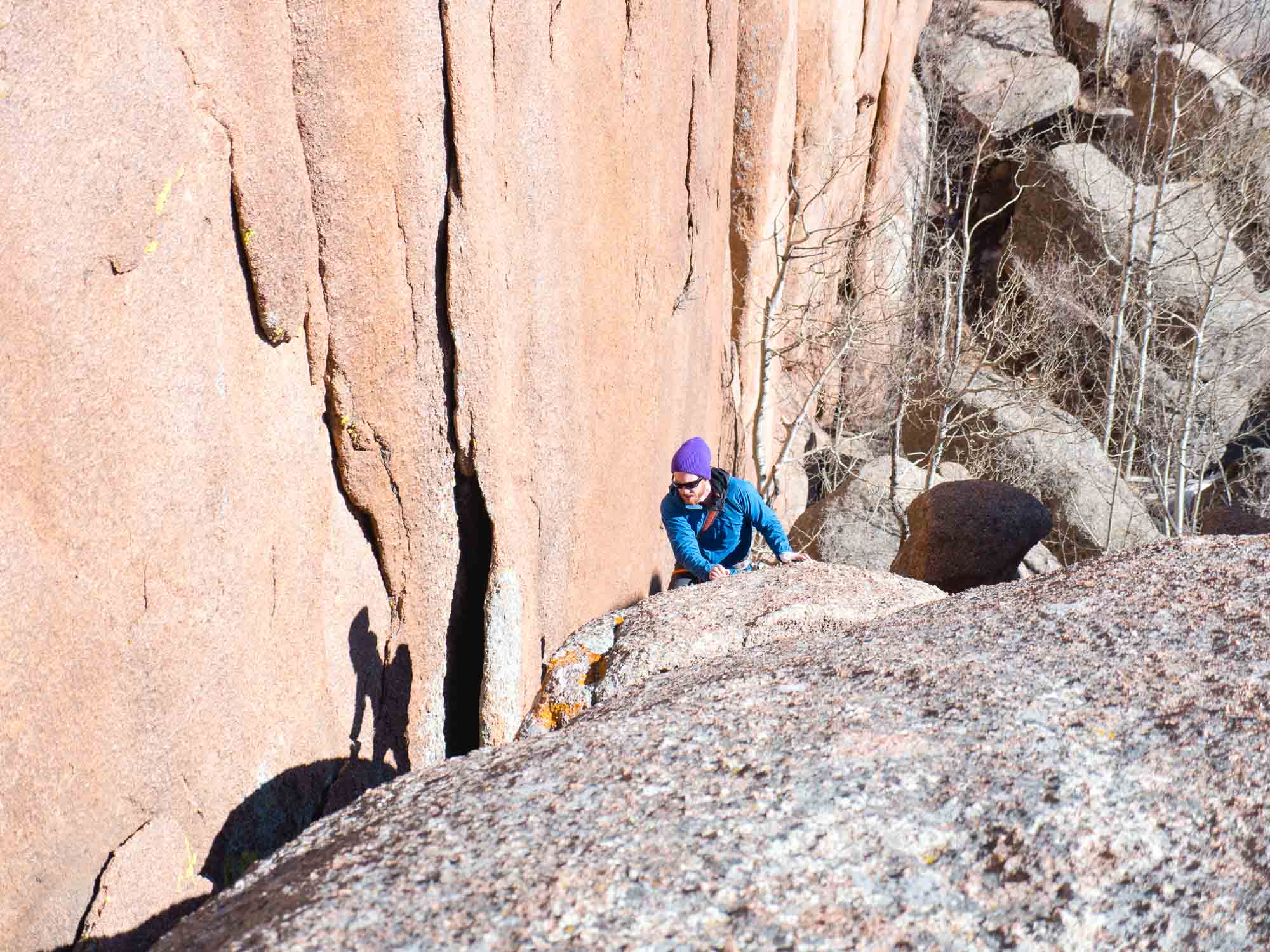 Jim Jam
Here is an interesting fact about Jim Jam. It is the first rock climb I e'er did rock climb. Whatsmore, I had never repeated it since. So, just about seven years later, leading it was quite the treat.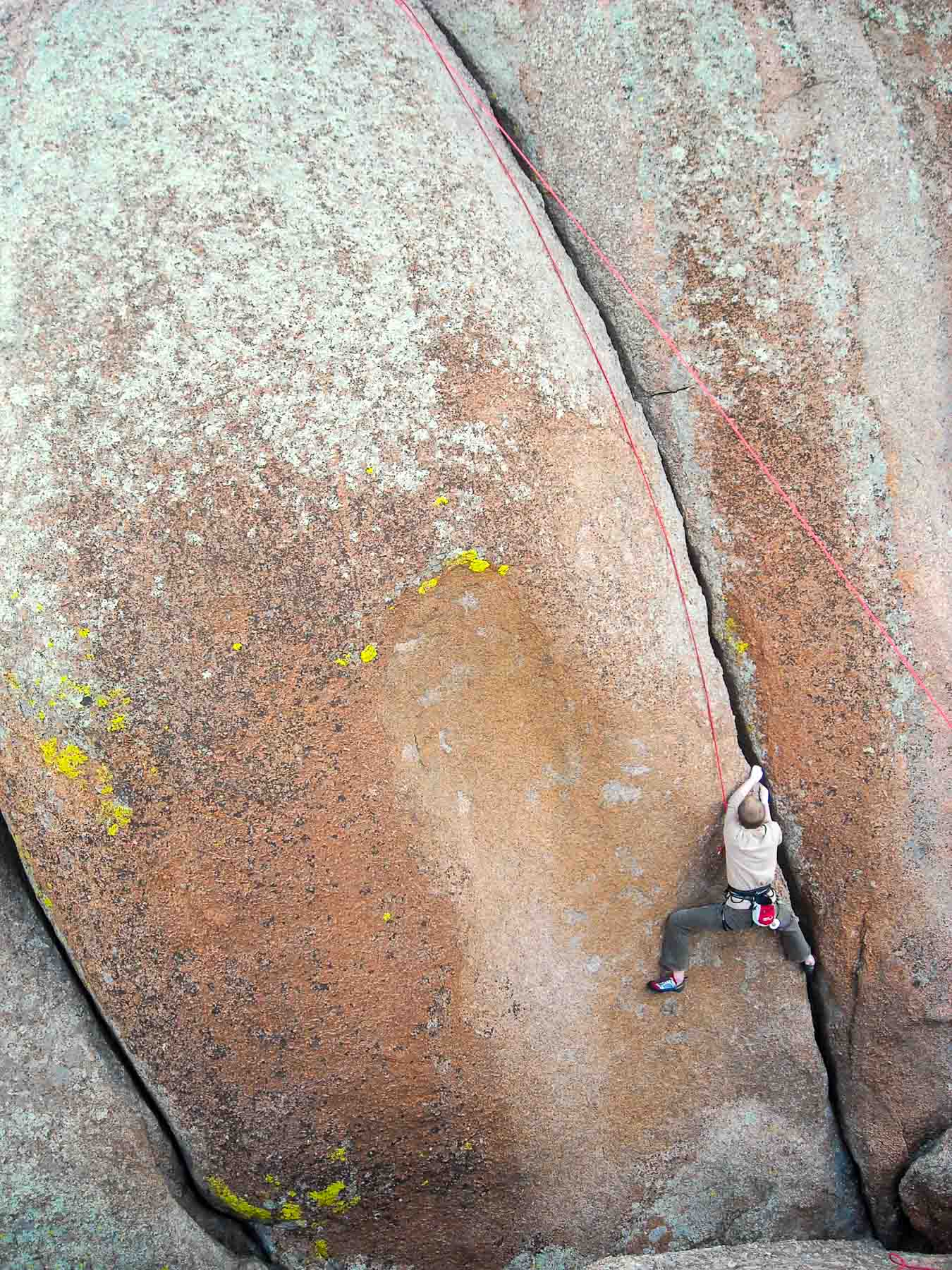 Seven years ago, laybacking a fist crack

Two days ago
Now that I've done it again, I have one thing to say: Jesus, what a terrible first climb. What kind of a jerk would put someone on that as an introduction to outdoor climbing? Definitely one of the most painful 'Voo routes I've done.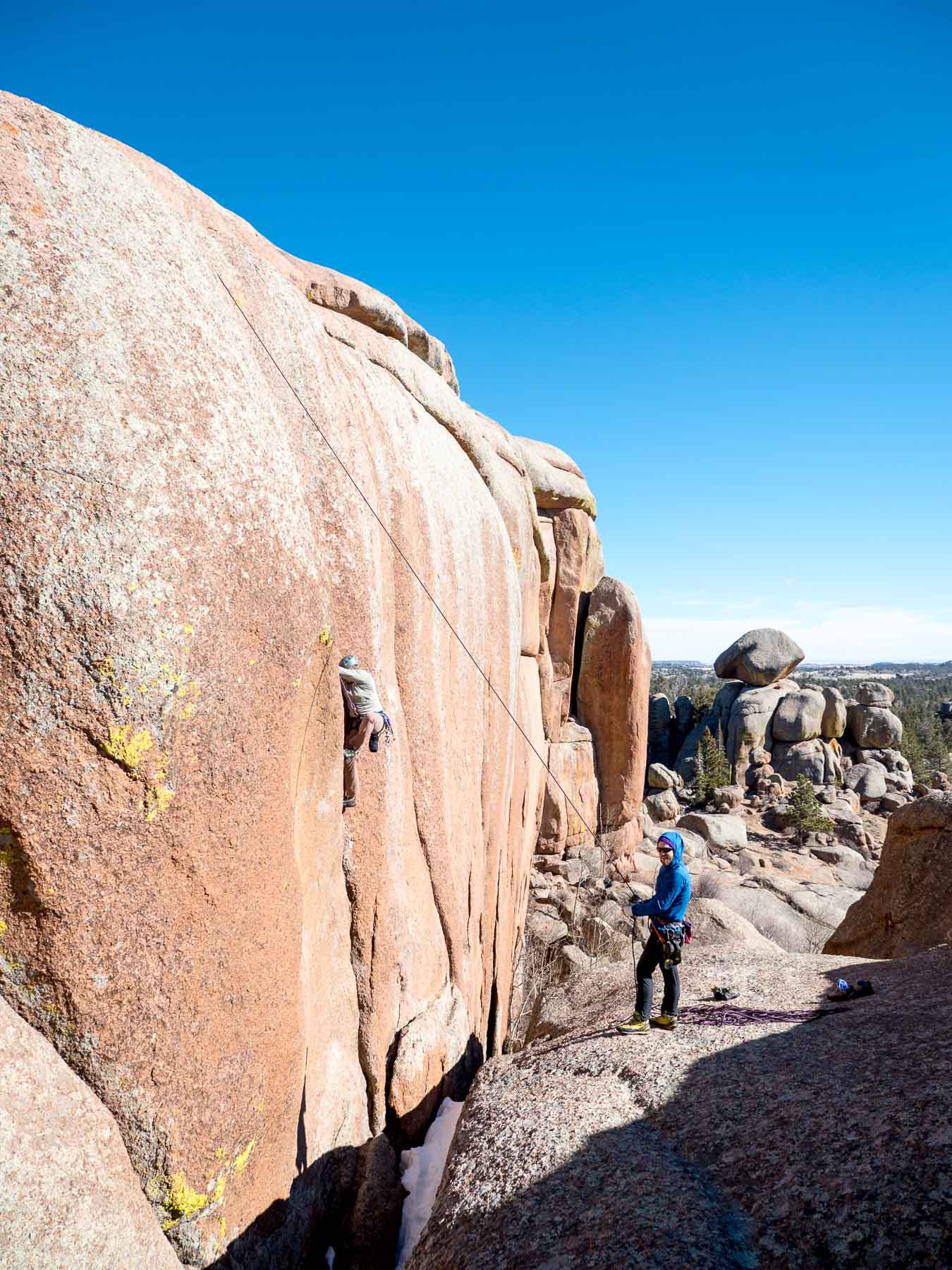 After Kenneth and Brian had their laps we migrated back to the just-coming-into-the-sun Friday the 13th.
Friday Roof
(All the photos in here were taken by homeboy Brian)
I got the redpoint on Friday's roof after a proud application of determination and will. When I screwed up a foot and felt myself freewheeling up in the sky, I could hear myself asking Is this the part where I give up and fall?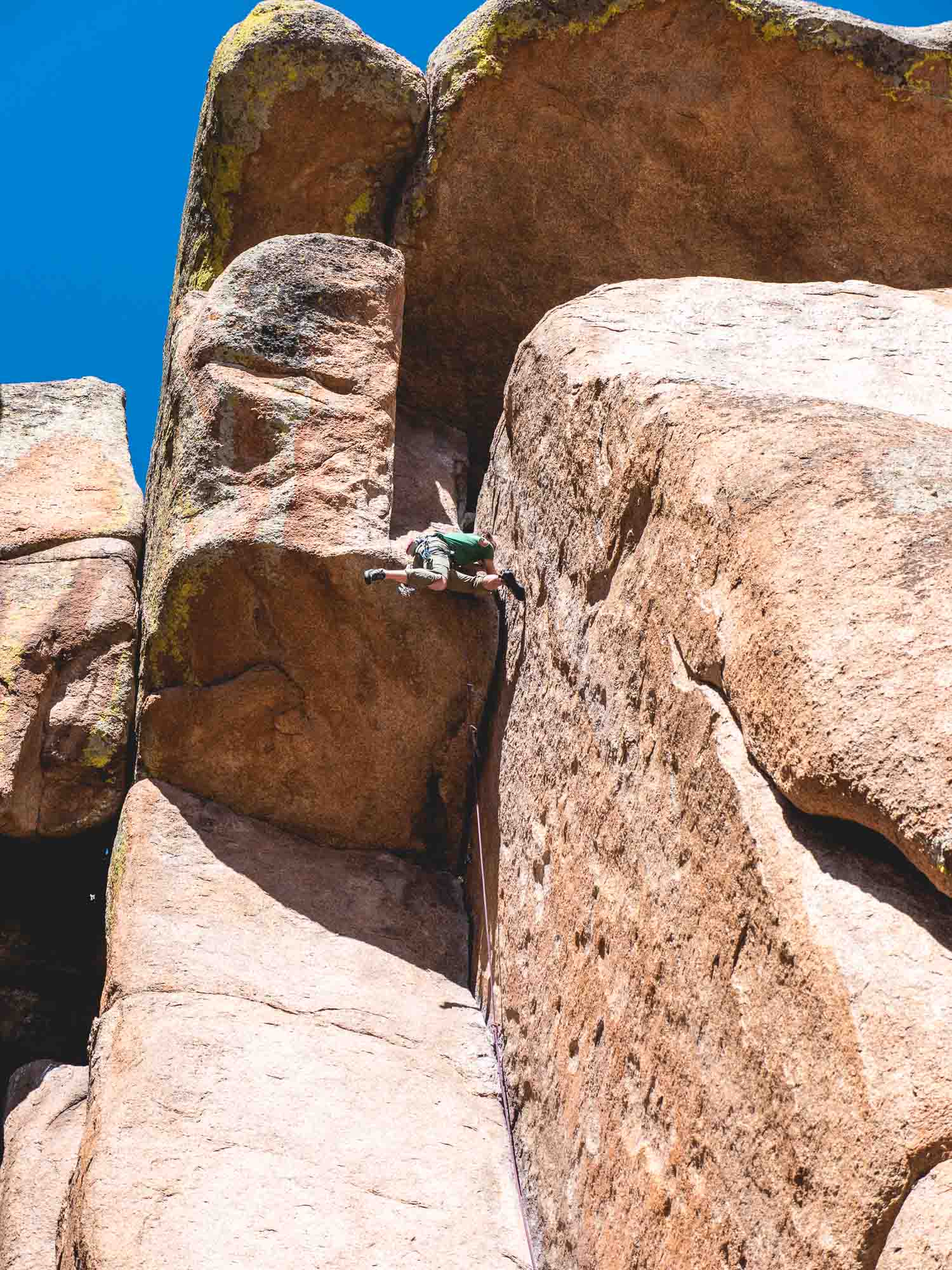 I decided that it wasn't.
Now I've almost sent as many 5.11s at Vedauwoo as I have 5.12s elsewhere...
Kenneth hadn't tried the roof yet and played around up there for a while.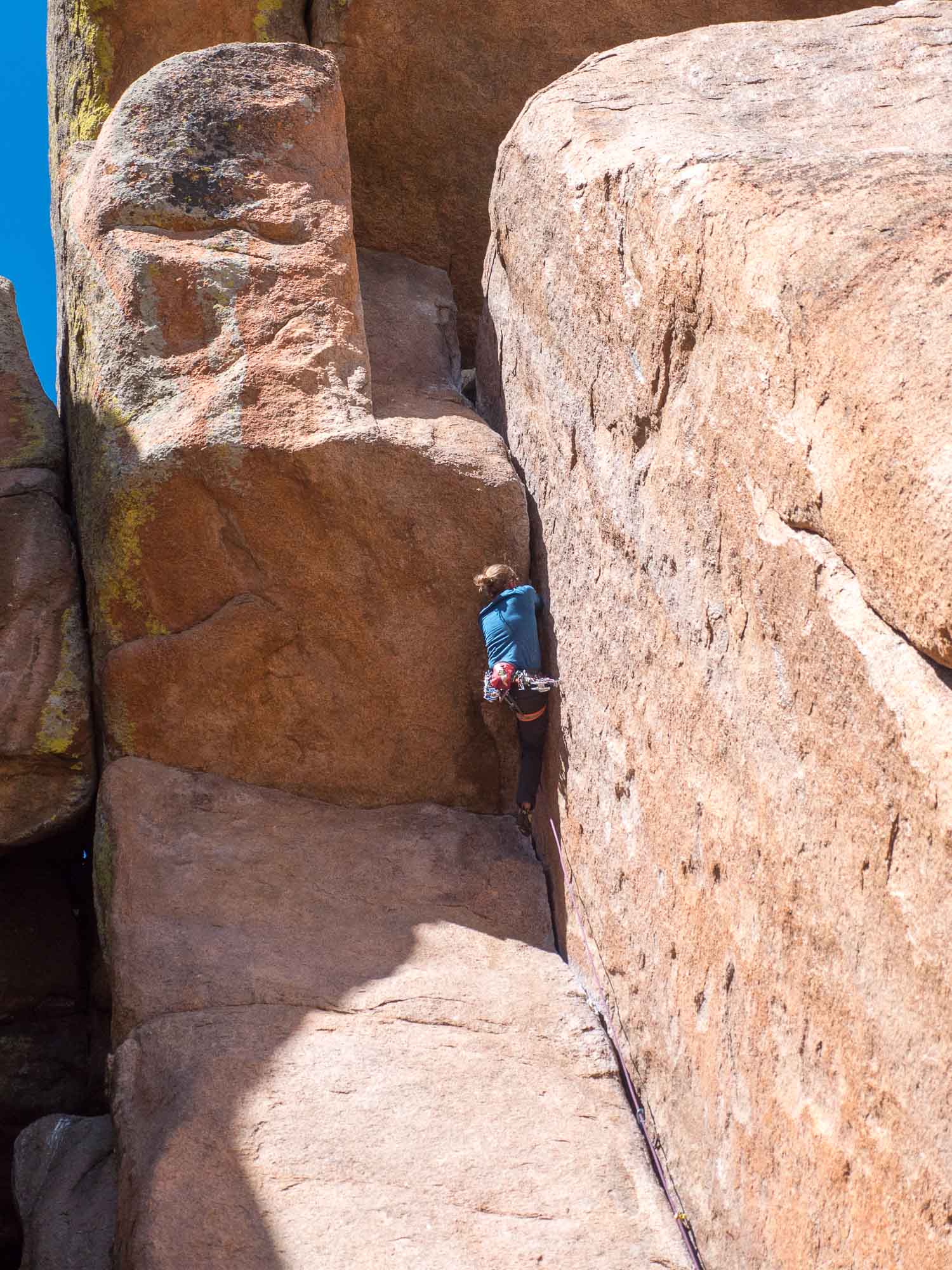 I got to have the privilege of leading the roof a second time to clean le anchor.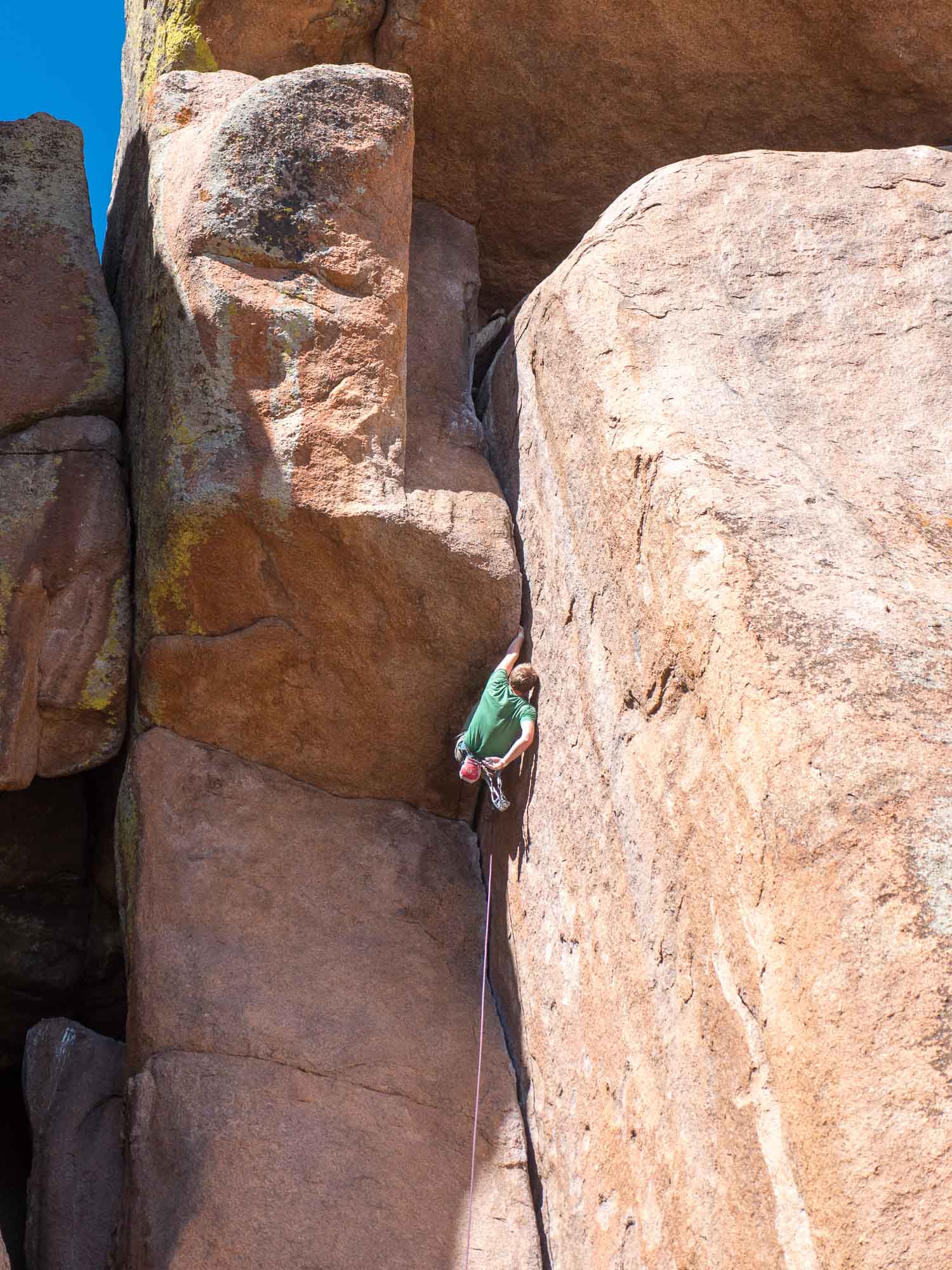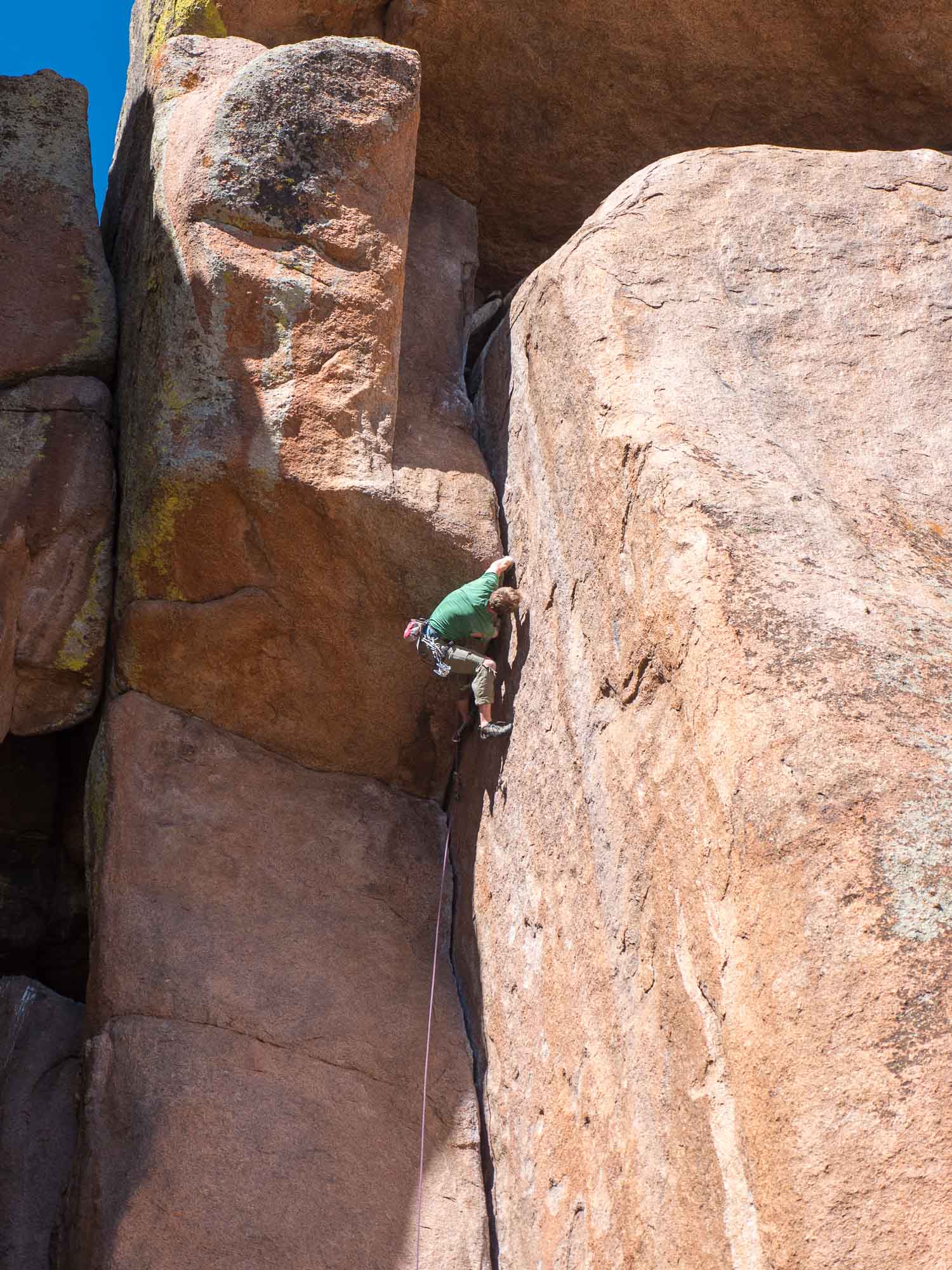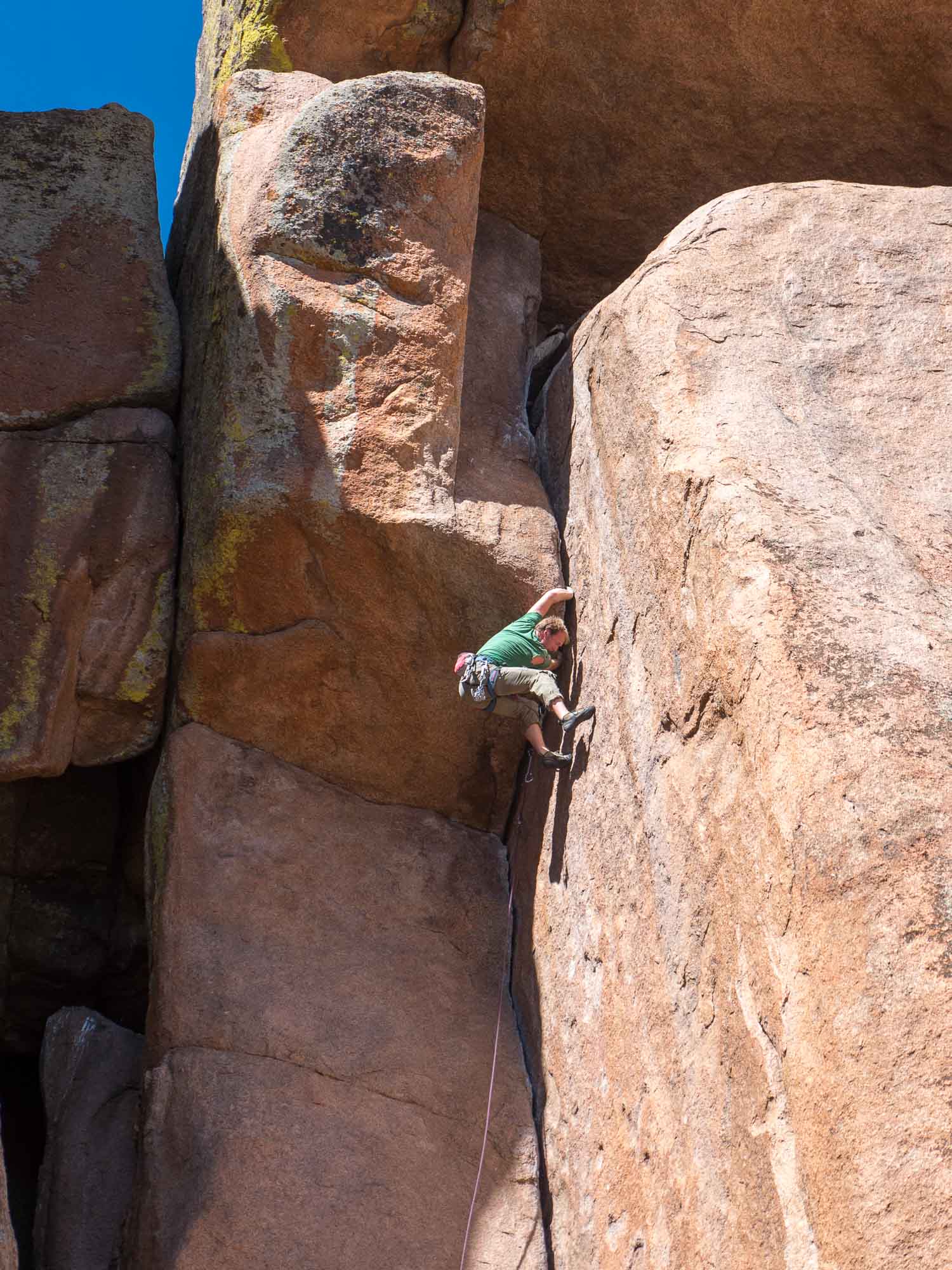 A good day out.