Kalymnos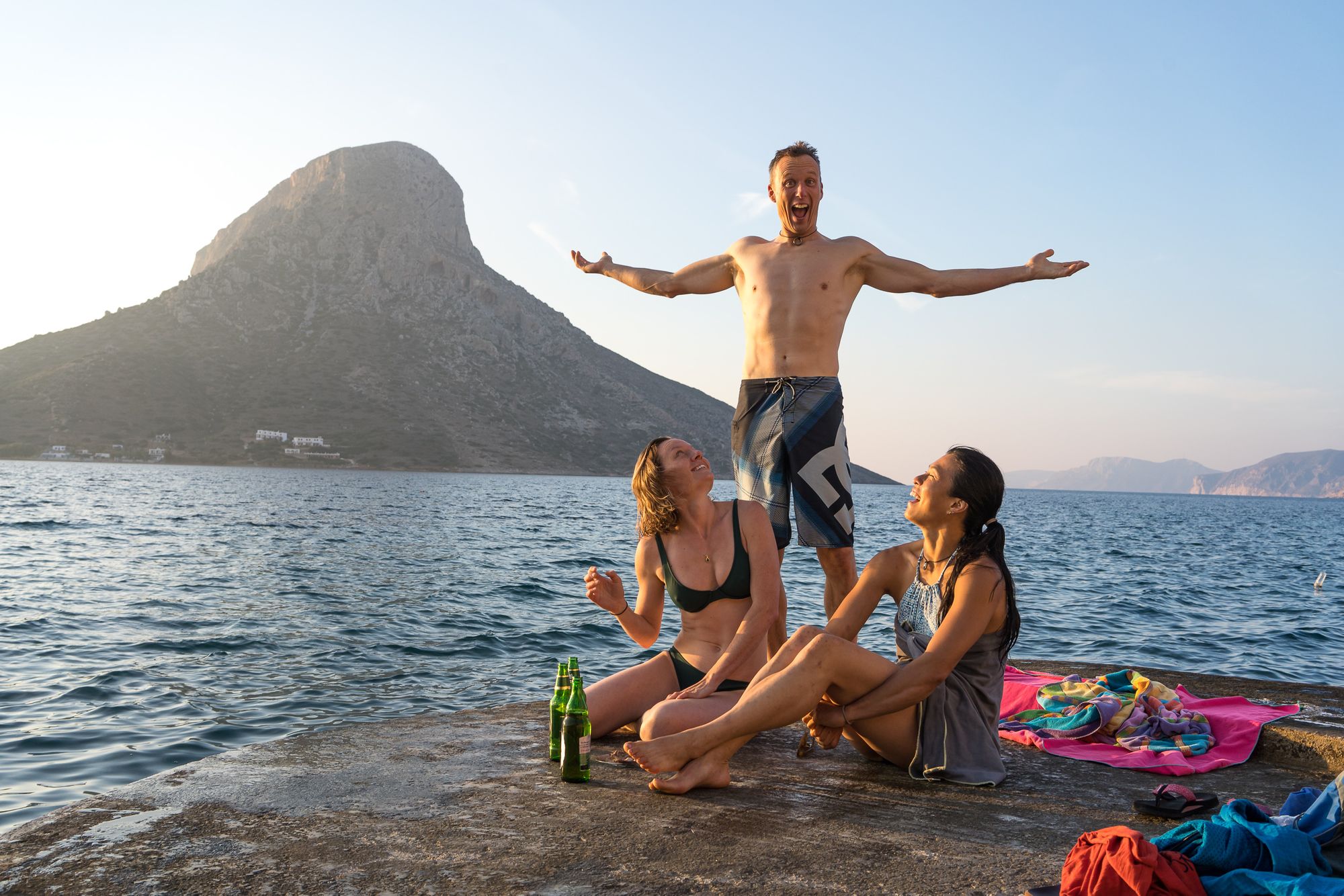 Eight months after my trip to Spain I found myself stringing together another series of planes trains and automobiles - and a ferry, and a night in an airport hotel, and ... - to get myself to a little Greek island right off the coast of Turkey: Kalymnos.
Laggard
As with all travels, this one was inspired by friends. Mandy and Eric, first encountered back when I was Getting Lucky™, were the impetus this time around.
If there's one thing I love more than bicycles, I'd reckon it's tricycles; by which I mean, I love being the third wheel. I'm all about it! Just like poor Thu and Mike and my trip to Spain back in March, Mandy and Eric had the misfortune of posting an "international climbing trip ahead" Facebook post which I used as a wedge to invite myself along on the fun.
They'd already been on the island for two weeks before I arrived. At dinner that first night they introduced me to two Aussies they'd befriended. Cross-eyed with exhaustion I shook hands and said hello. I was far from my normal charming self and excused myself from dindin early and hit the sack. Thirty-six hours of transit can do that to you.

The very next day I was on the rock.
Eric warmed me up on a classic 7c up in the Grande Grotta above town. I toprope cleaned his draws and died inside.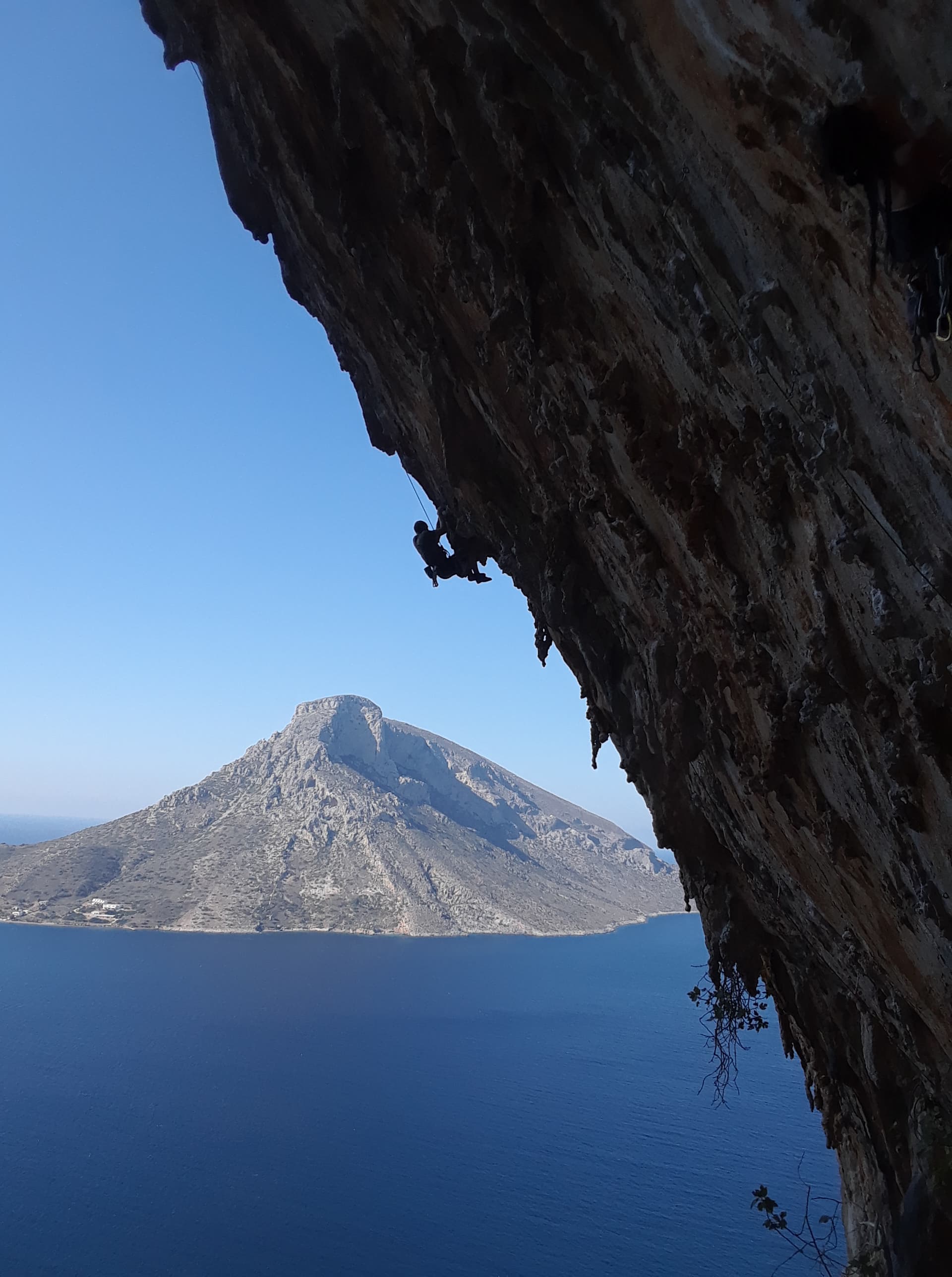 We hiked around the corner and uphill after that route to stay in the shade. I proceeded to lie on the ground in a pile of backpacks and jackets and sleep soundly for two hours in the middle of the day. When I woke up, a stranger was standing over me. "Hi," he said. "I'm Frank! What's your name?" I blinked sleep from my eyes and tried to remember where I was and how I'd gotten there. The world was moving a bit faster than I could keep up with.
From then on I'd climb a pitch and nap a bit, climb a pitch, nap a bit... Stranger Frank even gave me a belay on a 7a+ I failed to even finish in my stupor.
Eventually, I just lay back and enjoyed my second Kalymnos sunset.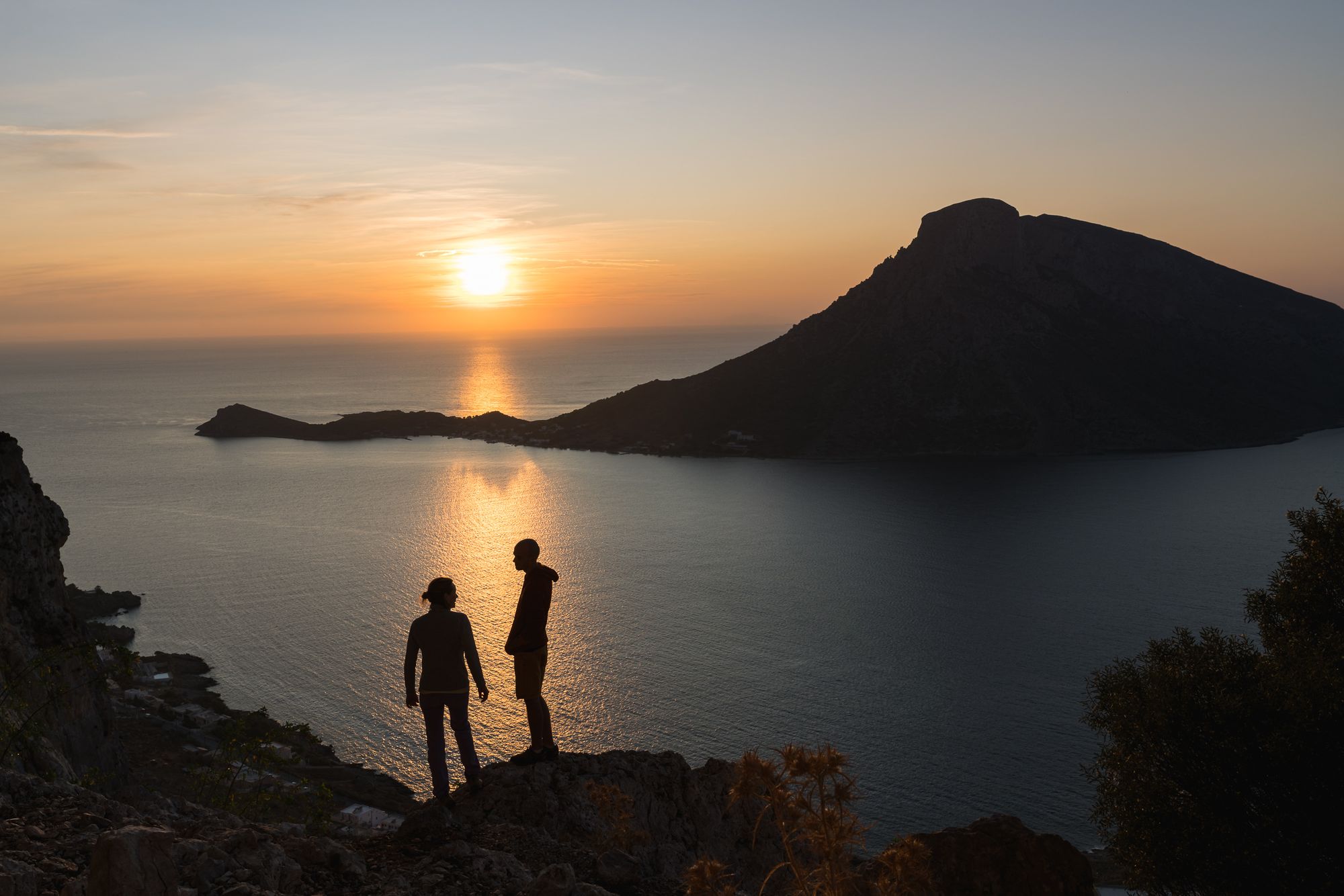 They were pretty much all like that.
Climber's Paradise -  Emphasis on the "Paradise" Bit
As the jetlag faded and routine settled in the days blurred together.
Up at 7.
Breakfast by 8.
An hour of socializing at Sofrano's.
Off to the crag.
Back just in time to changed into swimmers and enjoy swim.
Dry off watching the sunset.
Get out the laptop and work a few hours.
Take the cellphone to dinner and pretend to still be on the laptop for the coworkers, while enjoying a two hour meal with the climbing partners.
Return to the studio and work until I just can't anymore.
Pass out.
Wake up at 3am to a mosquito sucking blood through my forehead.
Lay in wait for it for the next thirty minutes.
Murder it.
Begin to fall back asleep, only to be jolted awake by the ZzzZZ of a close-passing mozzie by the ear. Dammit.
Sorry, I meant to focus on the swimming/paradise bit of that schedule but fucking mosquitos! Ahem.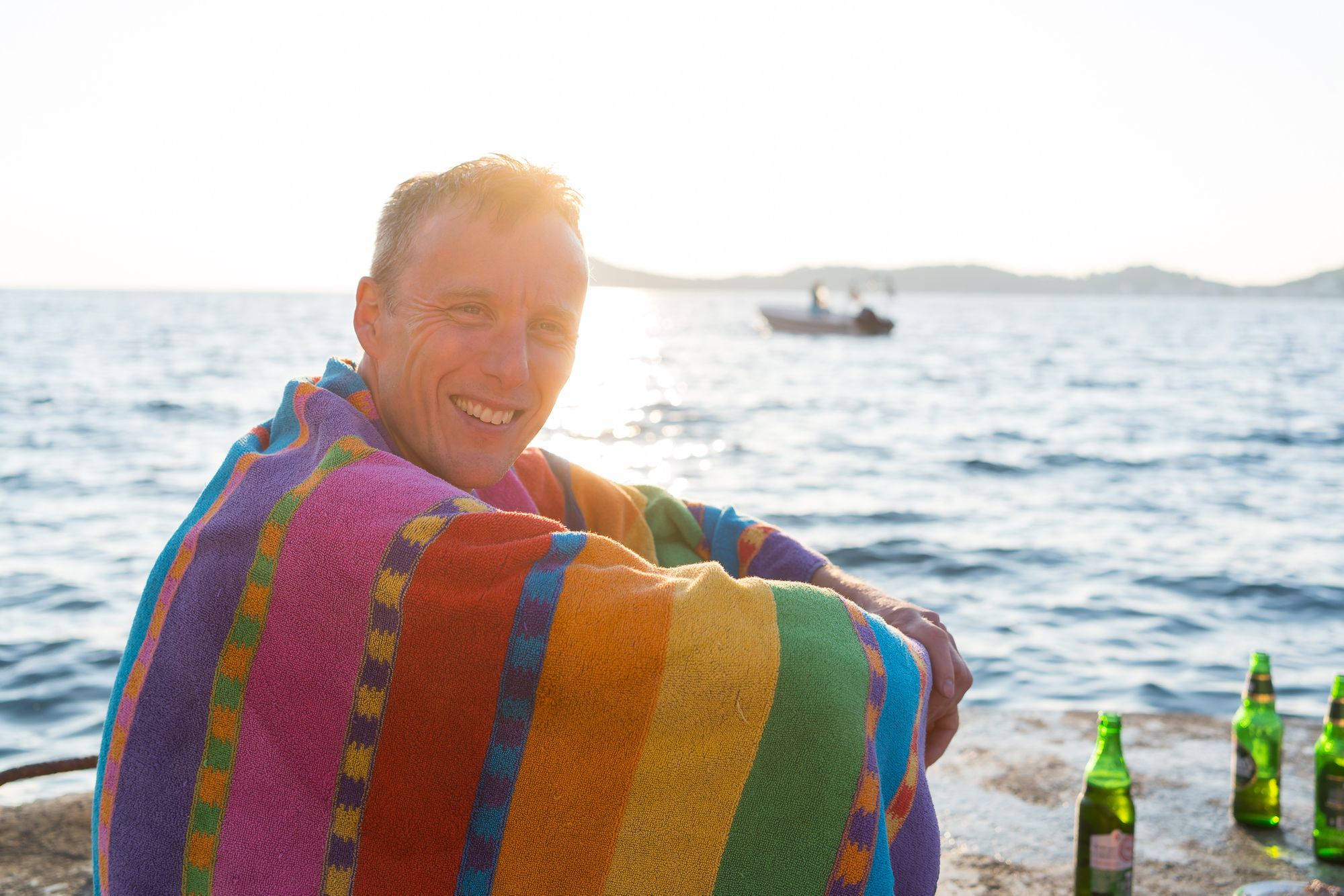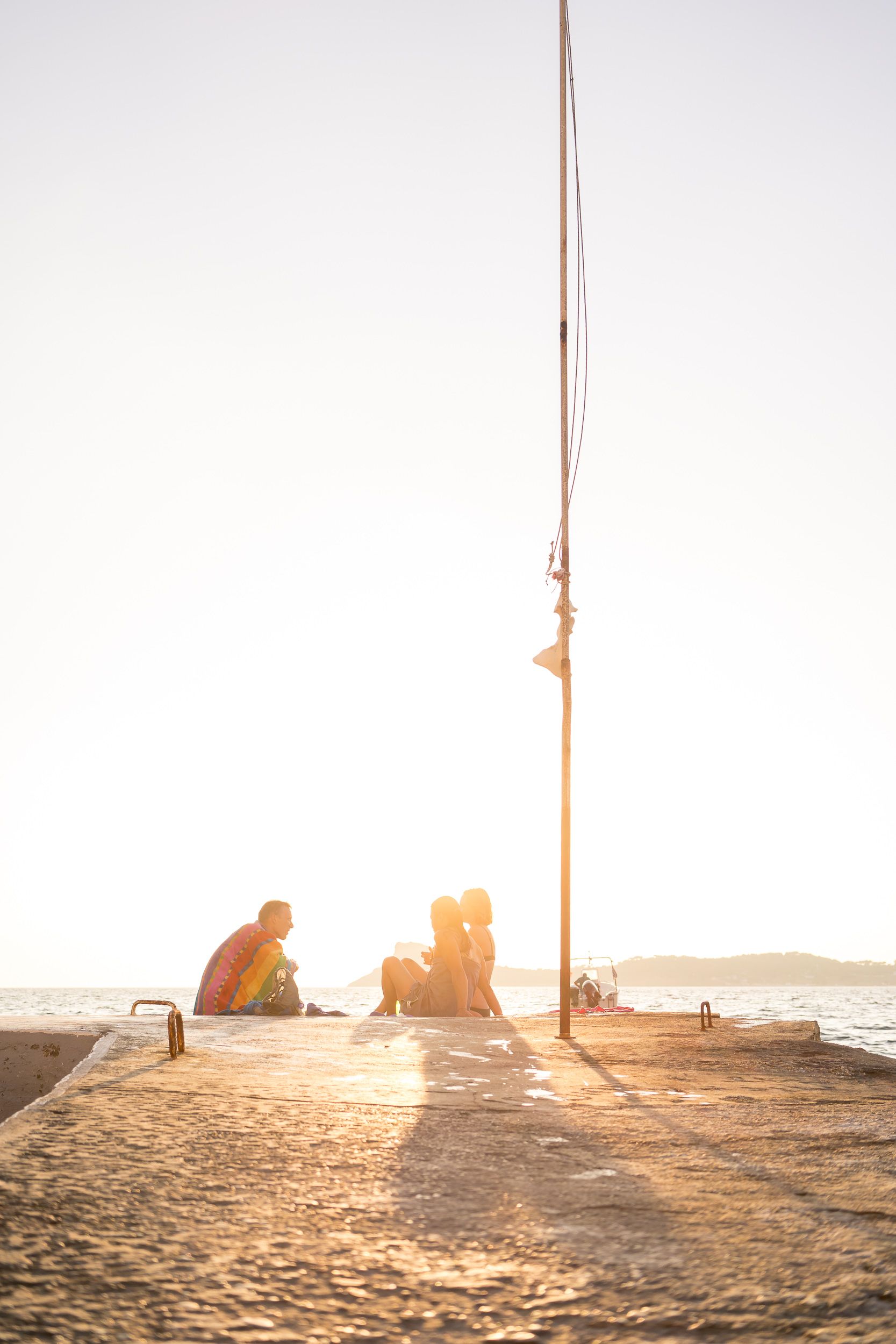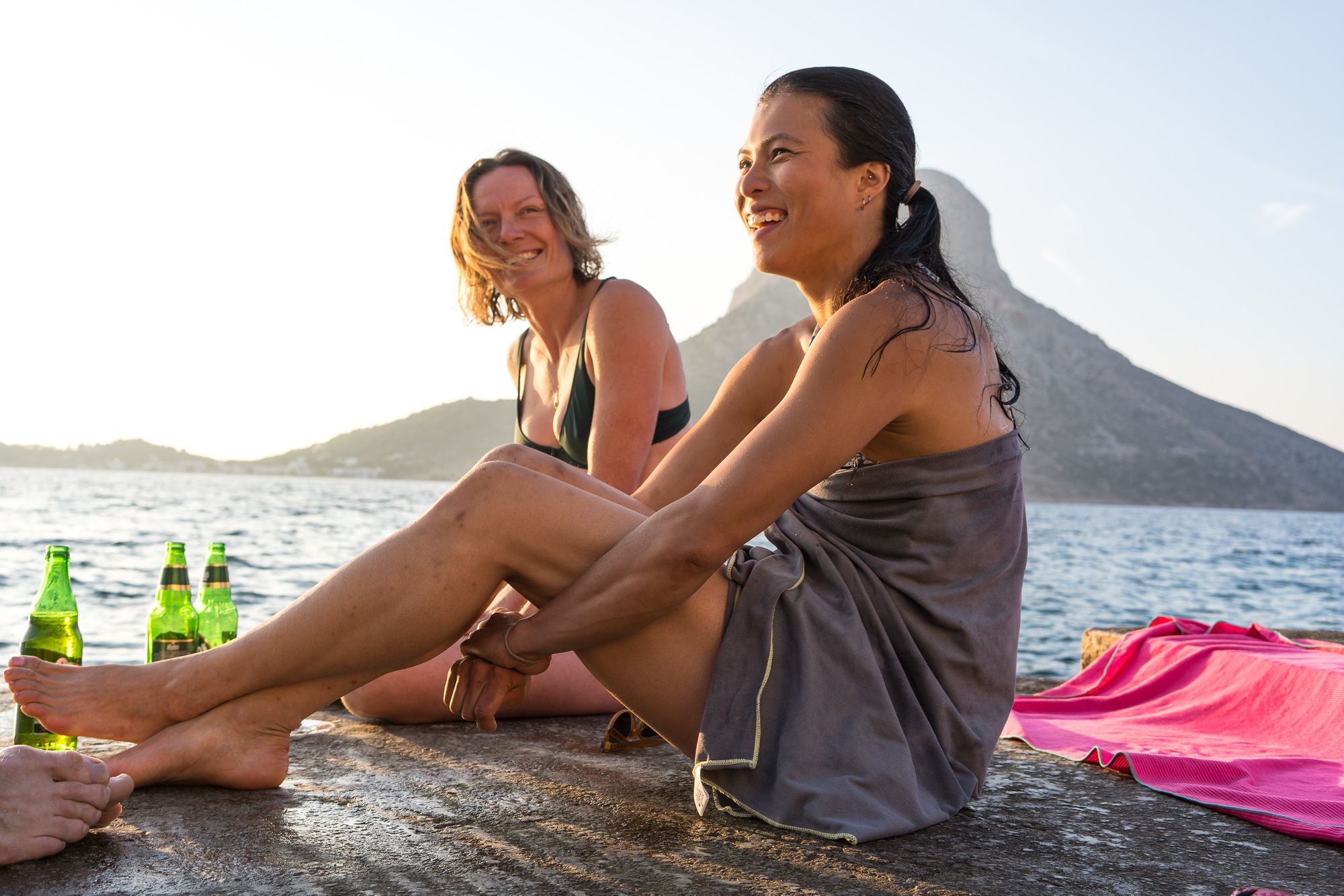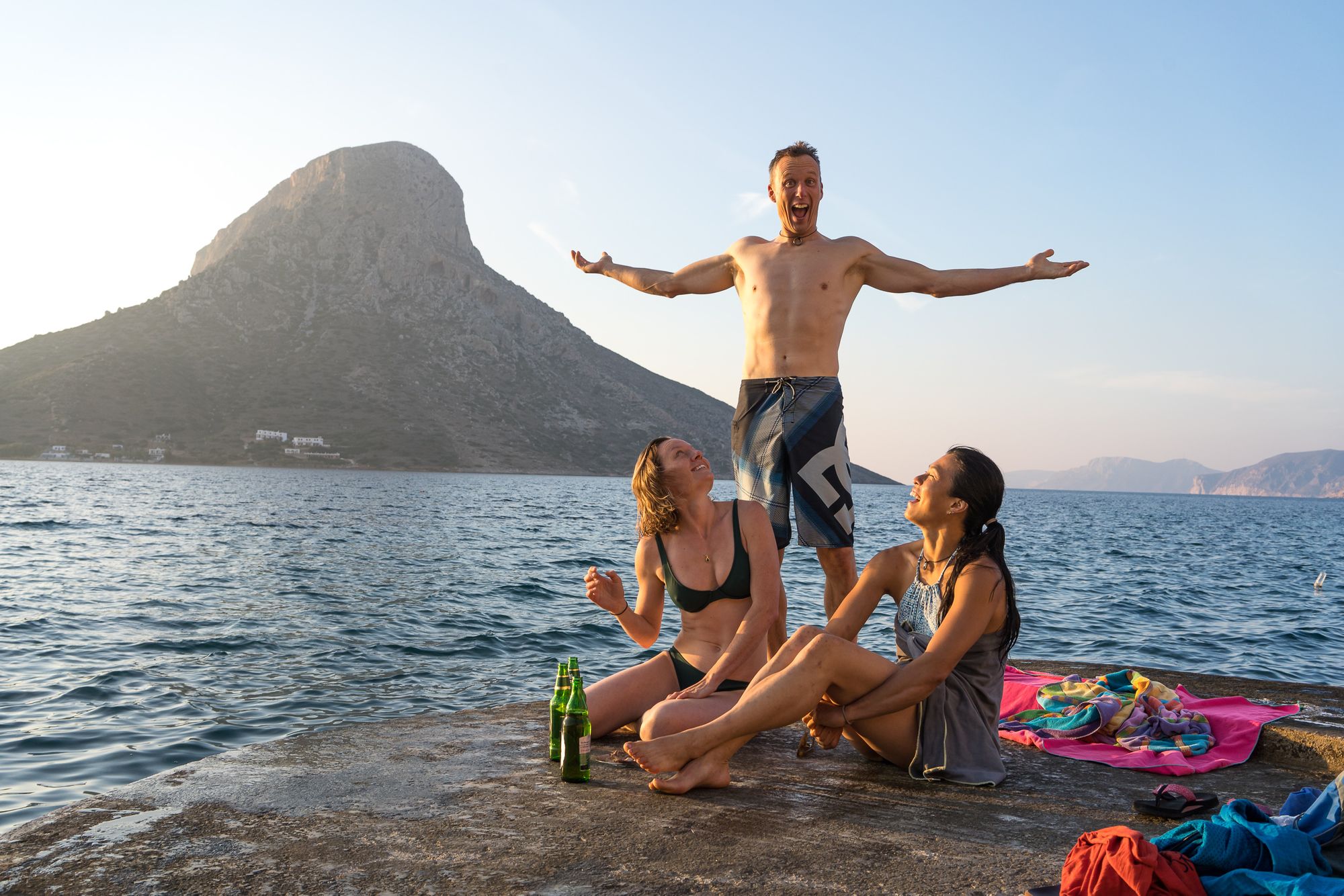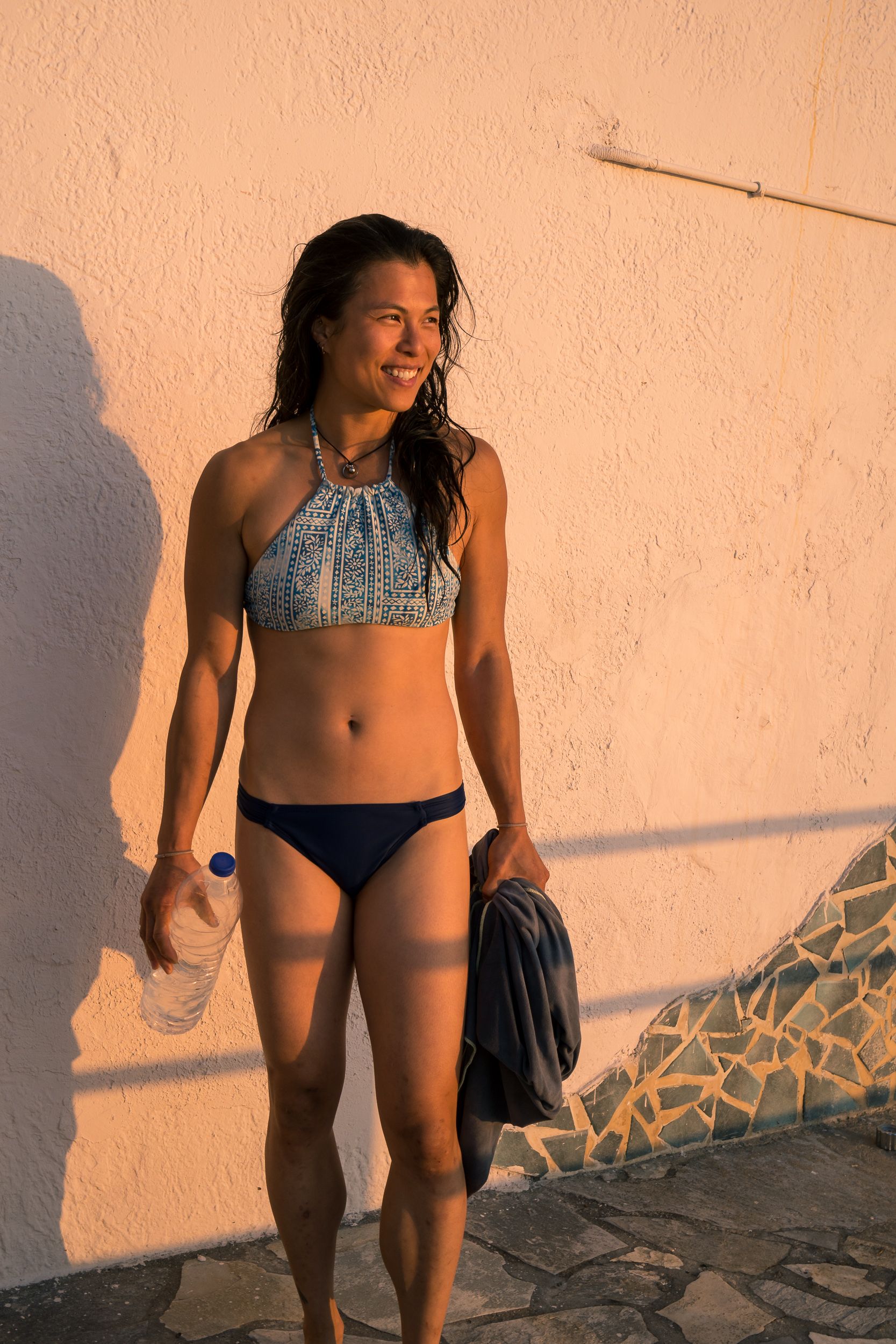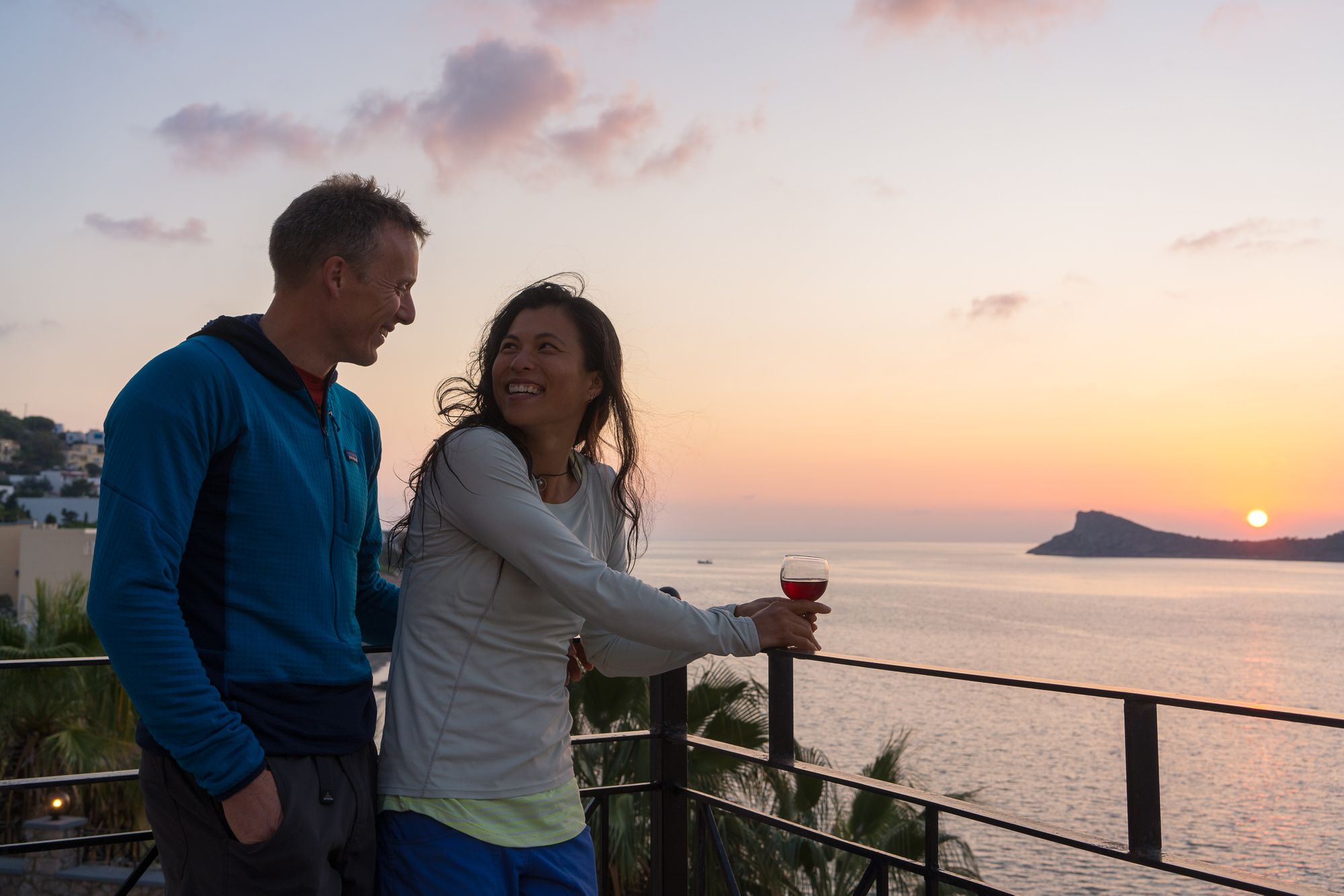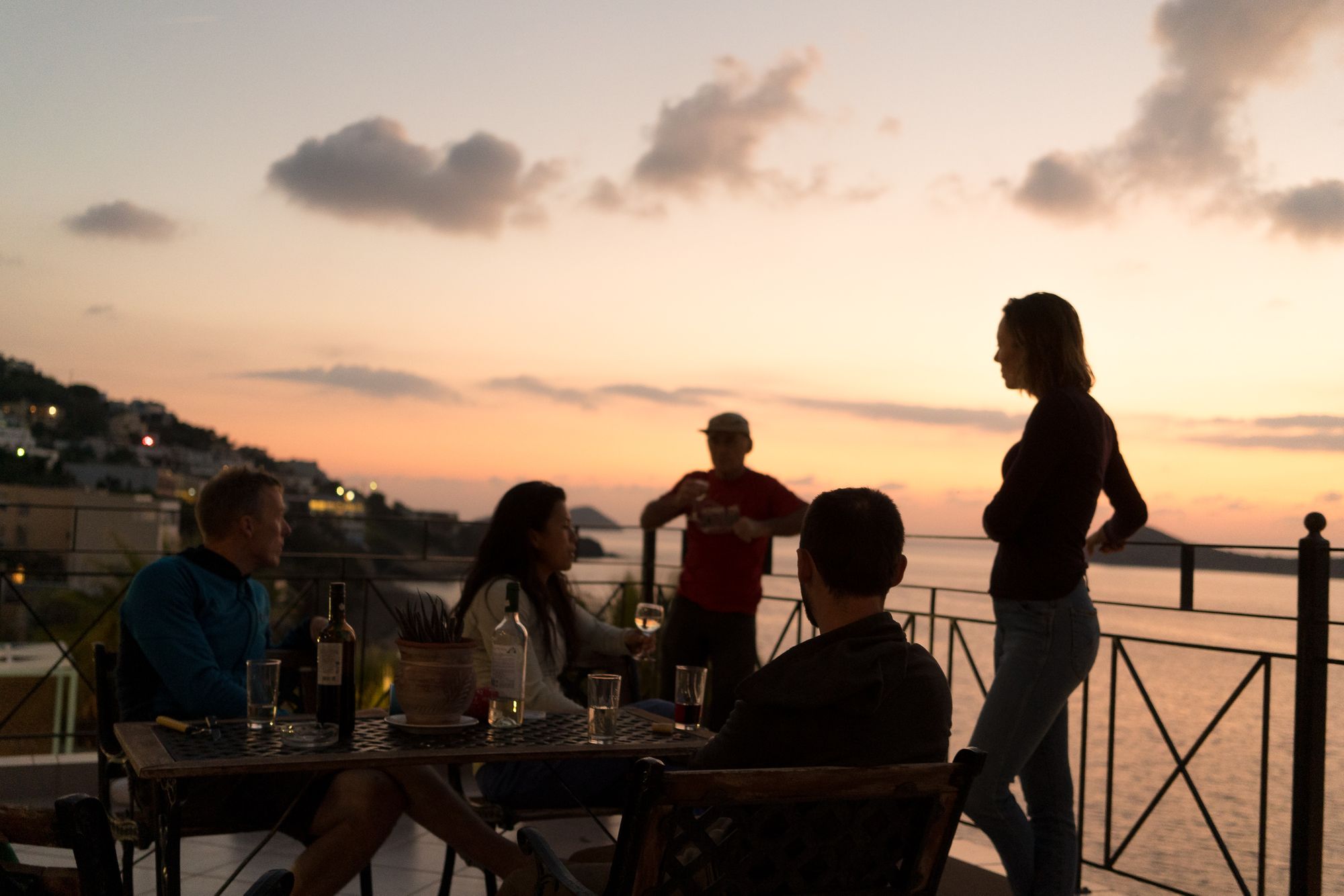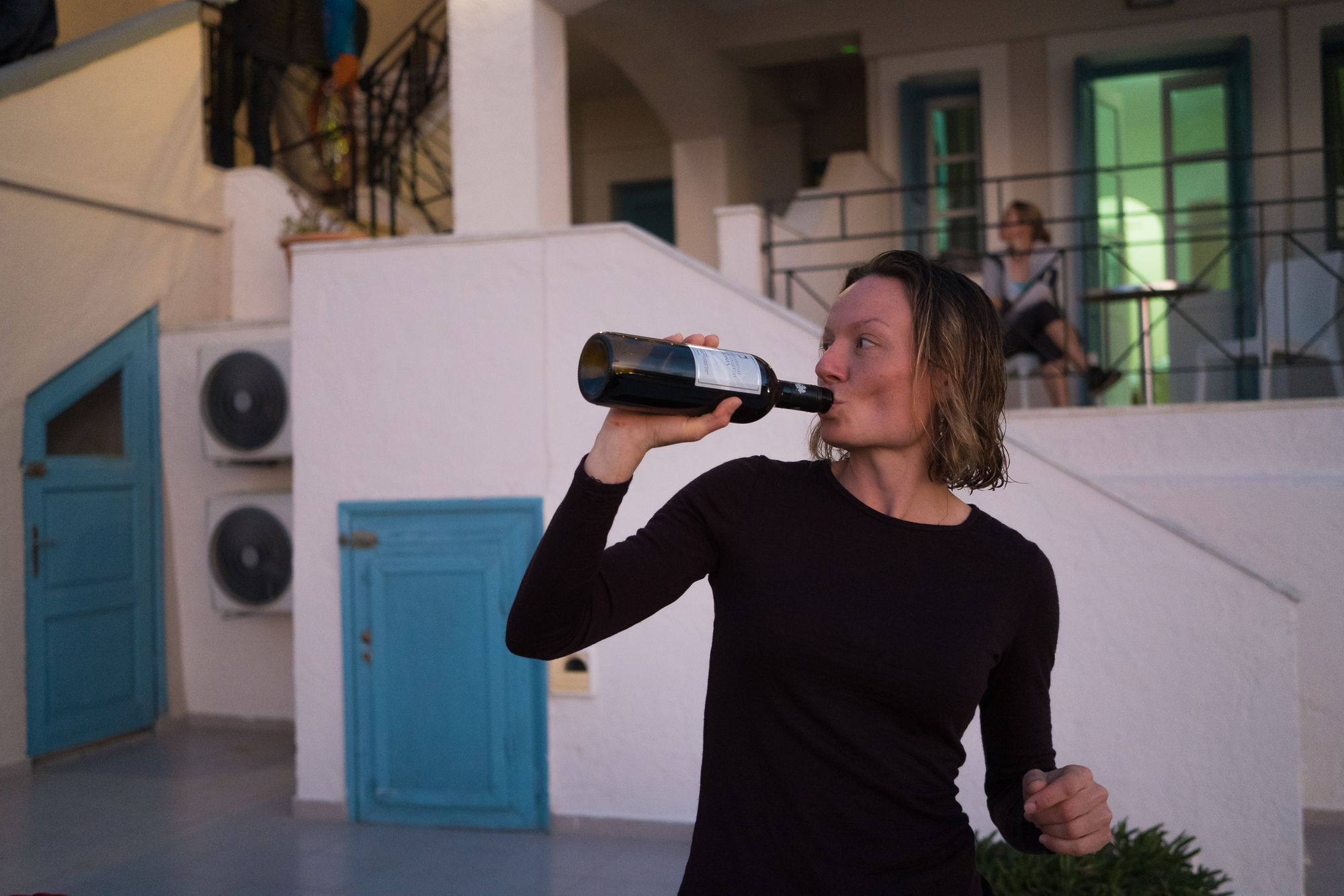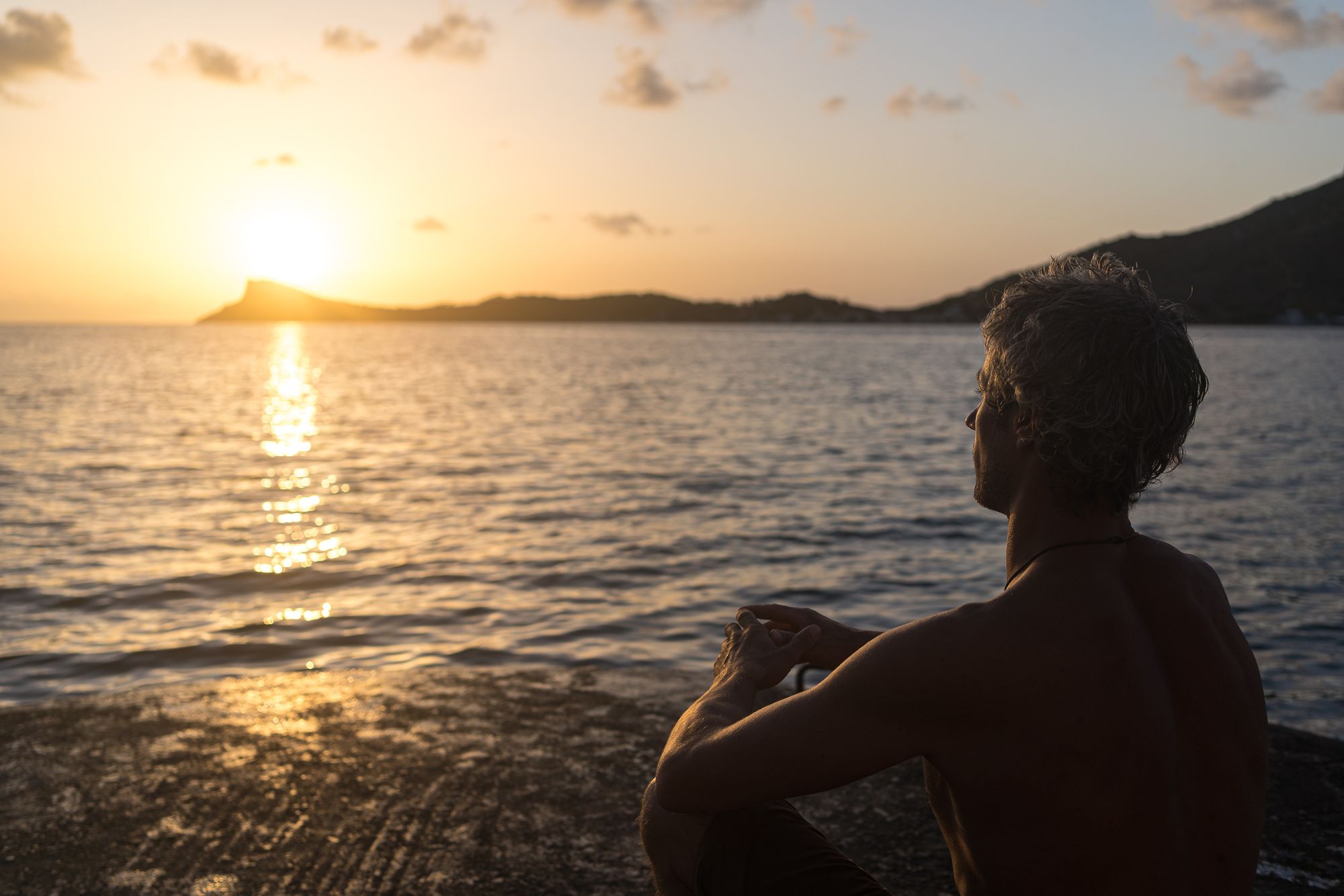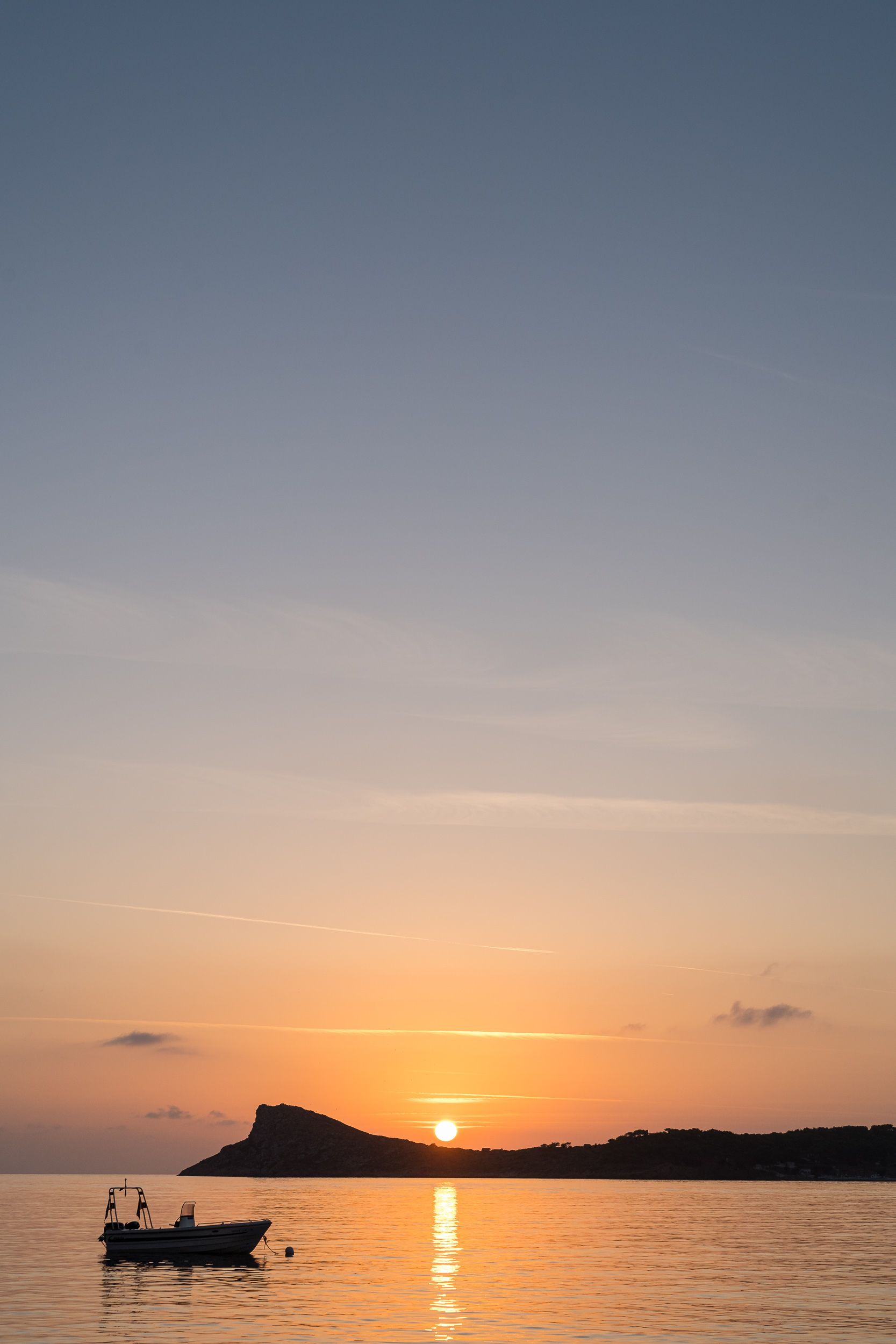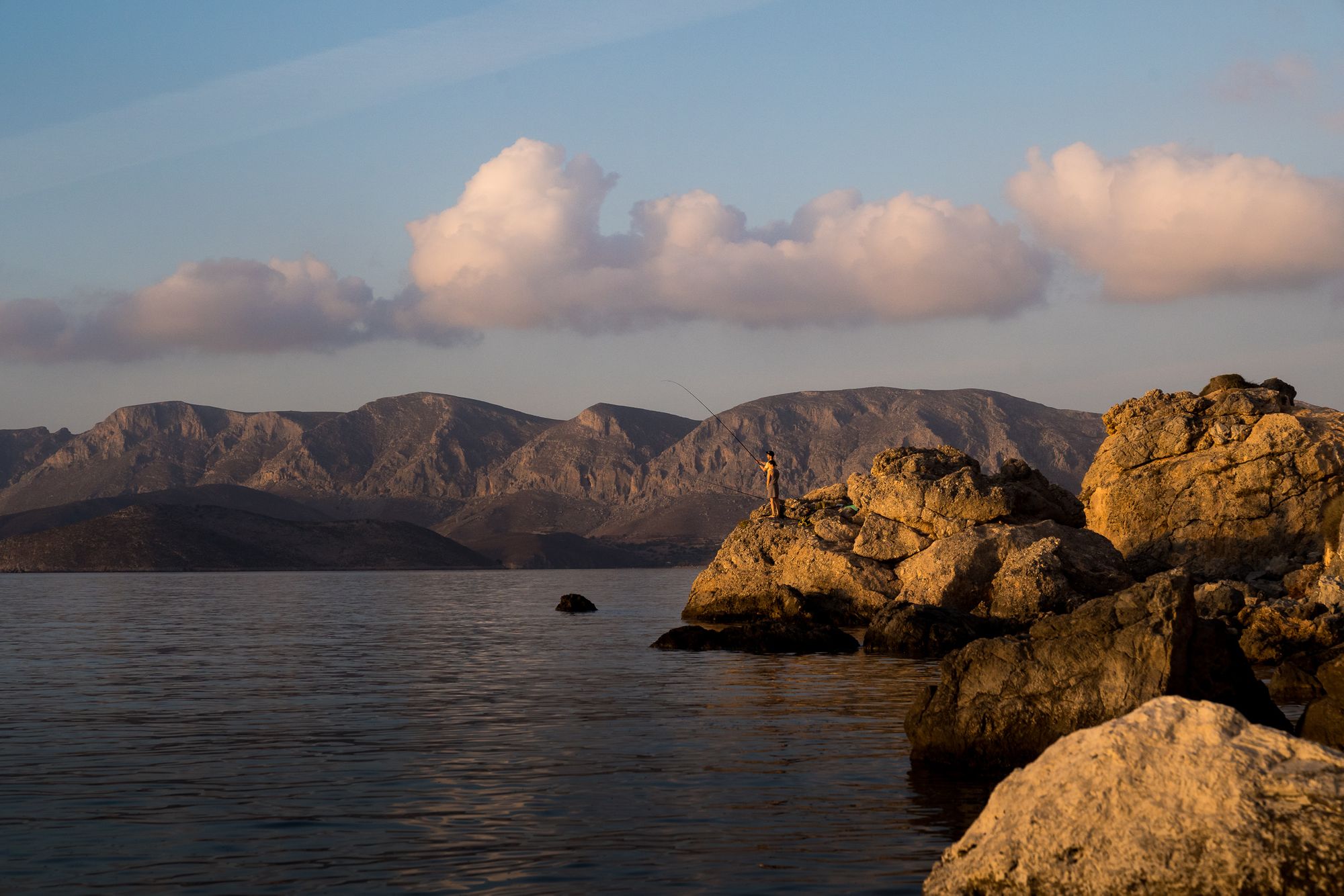 More than beaches and booze
At some point in all this play my good buddy Jon - who I likewise met in Vegas the year before - arrived for a ten day stint. By the time he arrived my circadian was back in working shape. Work we did.
The team rented a car to check out some outlying crags (there's a least 1000 routes within walking distance of Massouri, the village where climbers stay, so wheel aren't really necessary). Wheels or walking, the view was stupendous wherever we found ourselves.
Summertime Wall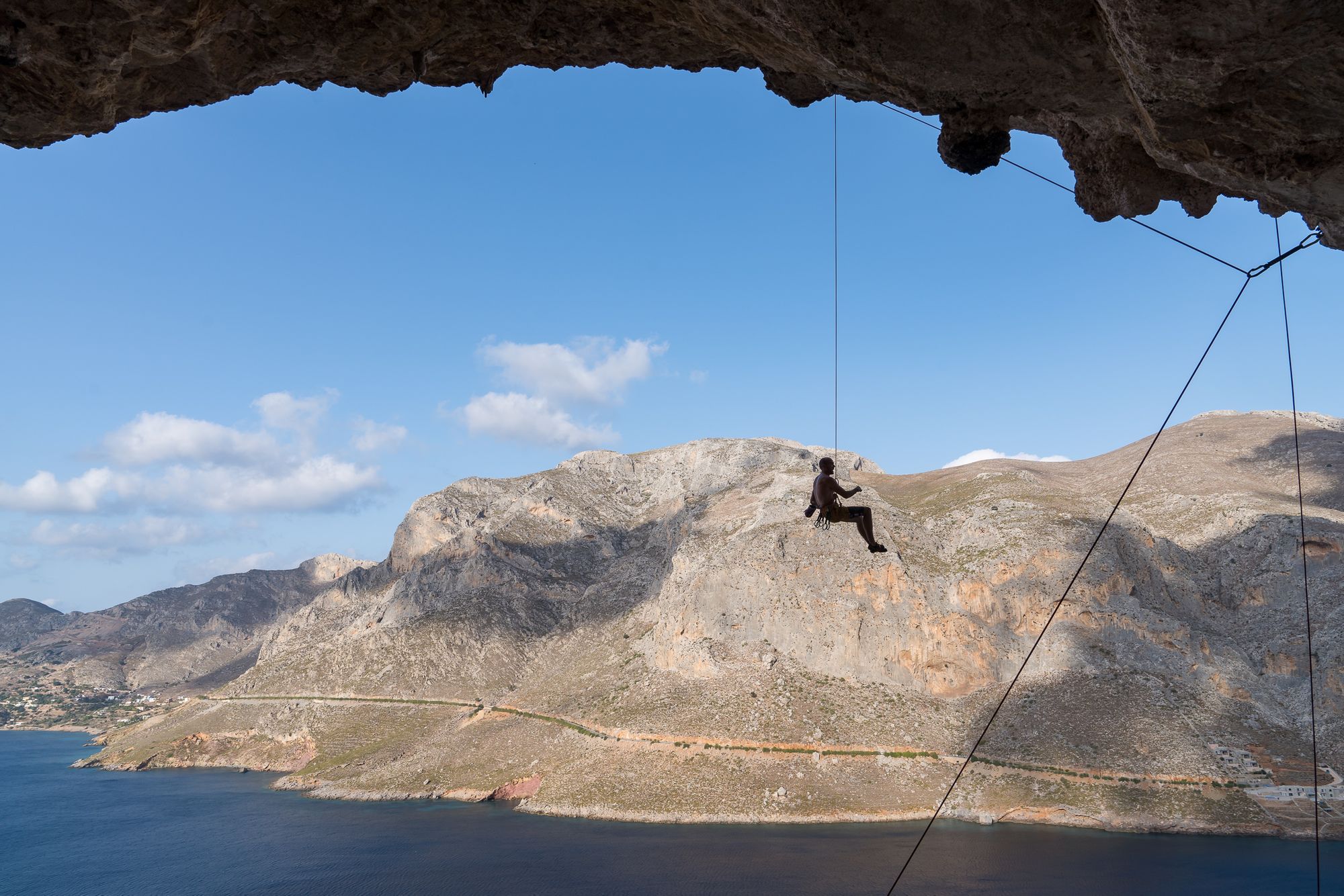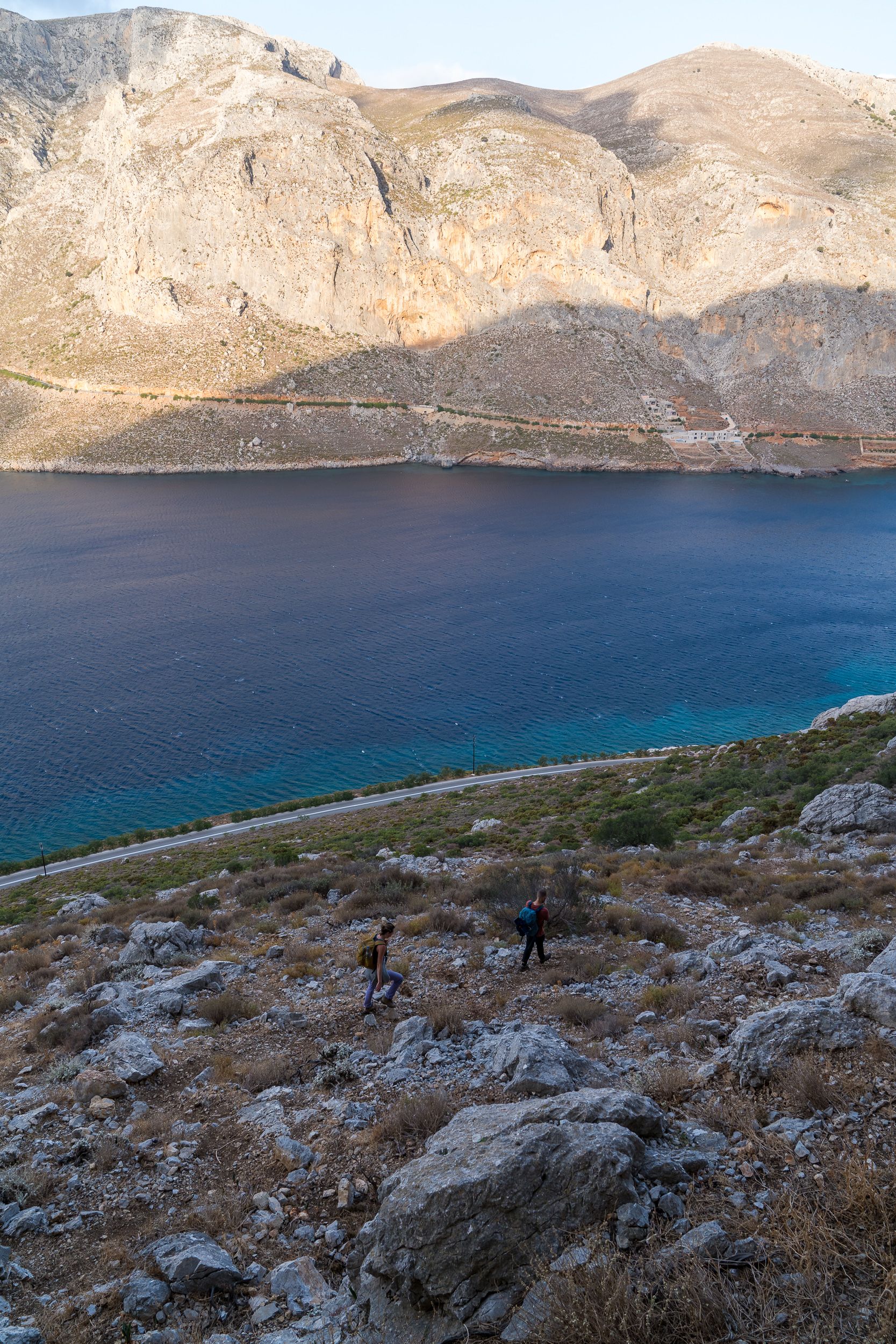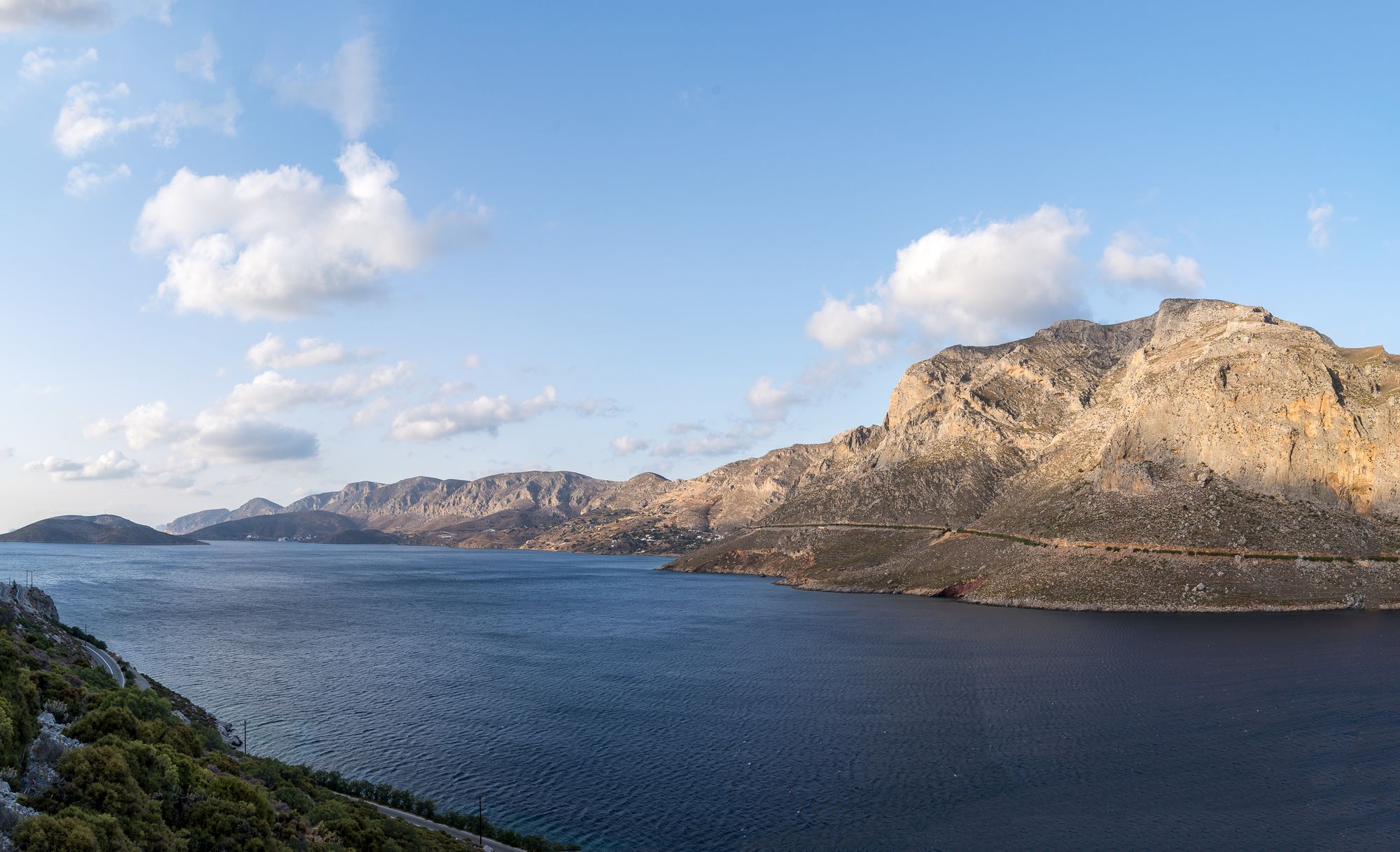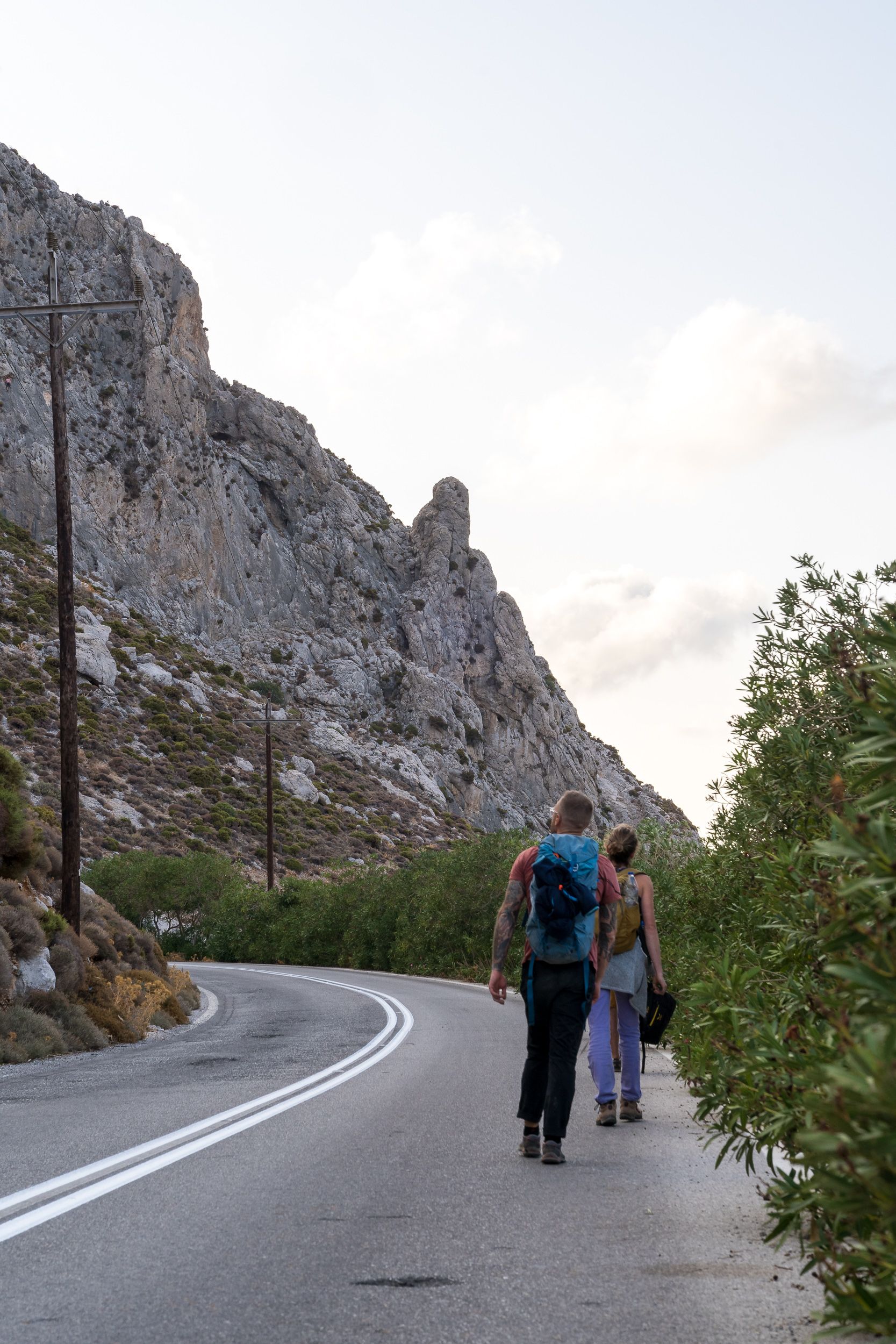 Secret Garden
Secret Garden had a sweet surprise for me. I recognized a face there: Alan, who I'd met three years before in the creek, then seen again the year prior in Owen's River Gorge outside of Bishop. At this point we decided if we were going to be running into each other annually we may as well exchange phone numbers. Hopefully he and I get out for some fun in the Mammoth snow or weekday climbing in the Gorge this spring.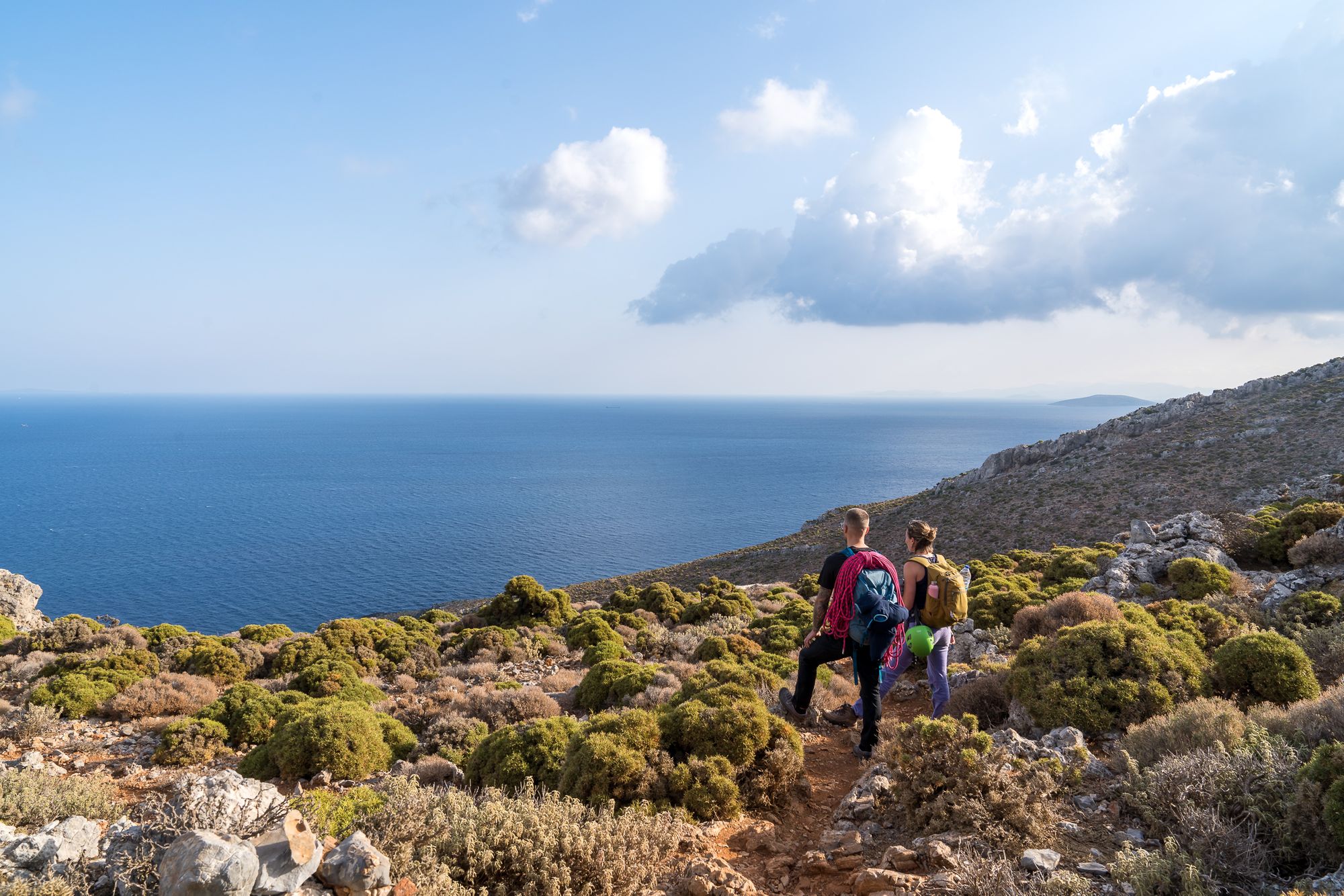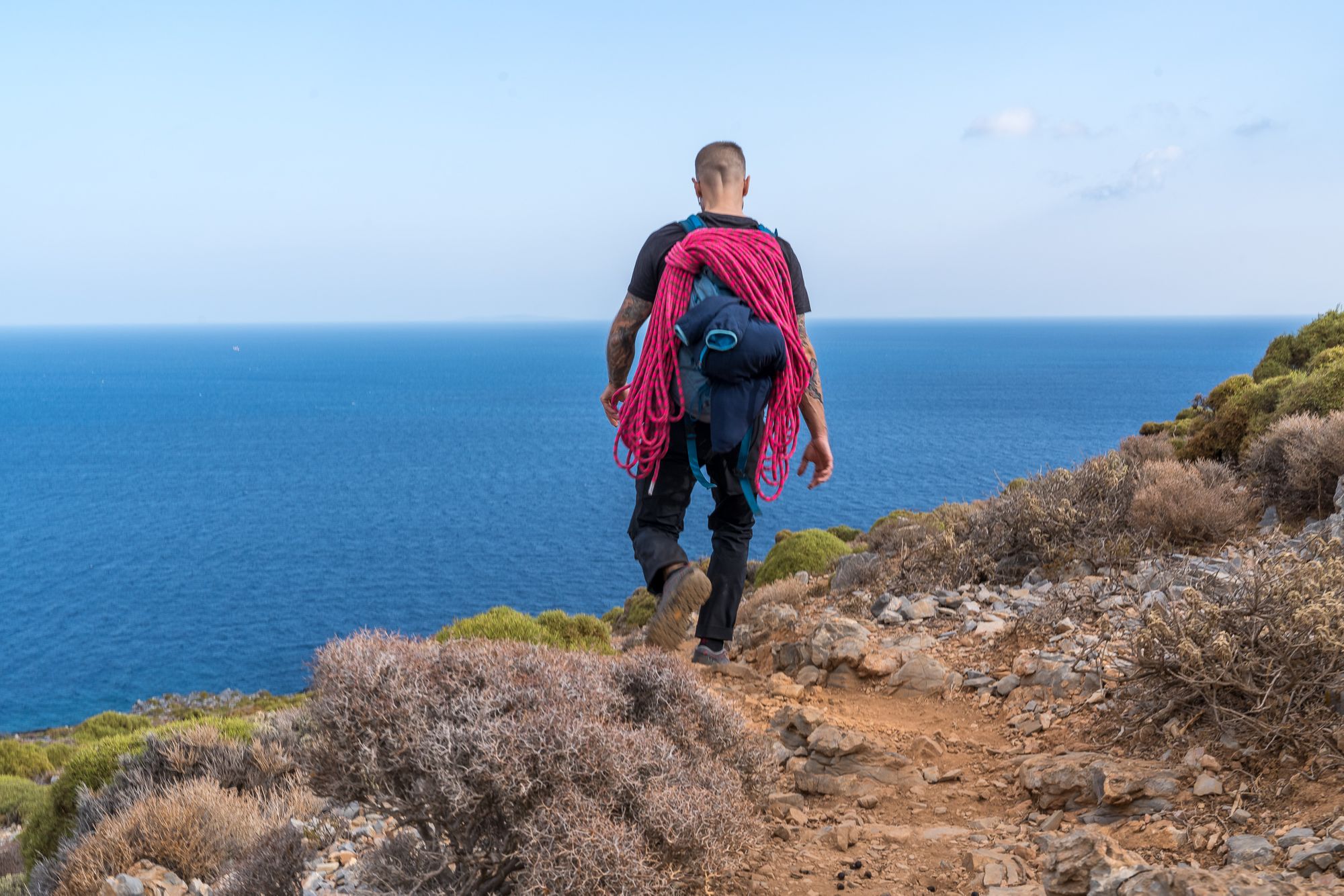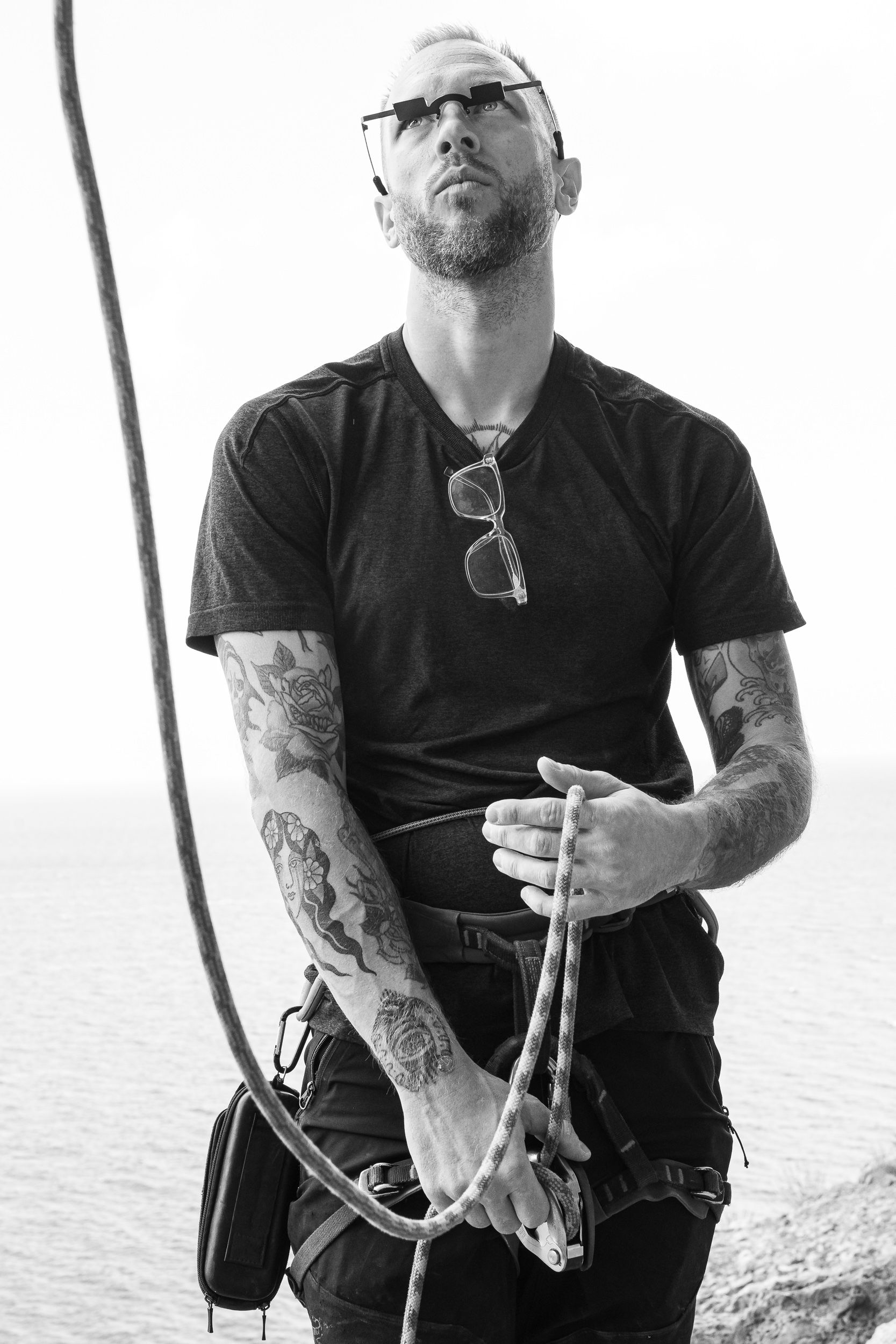 Ah, I haven't mentioned... the island's goats are infamous with the climbers. Leave them any space to do so and they'll ransack and pillage packs in search of food. They aren't shy about grabbing it right out of your hands, either.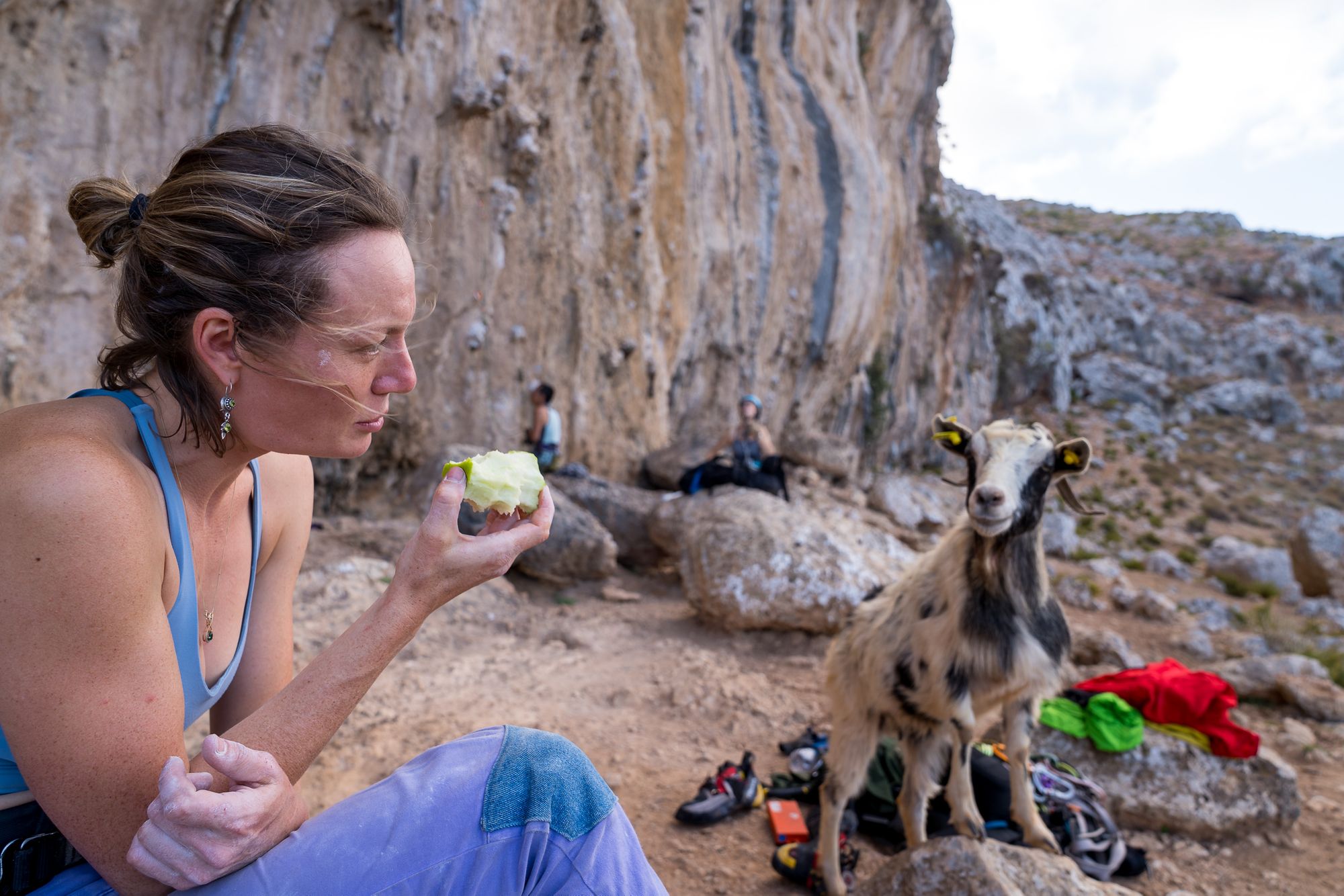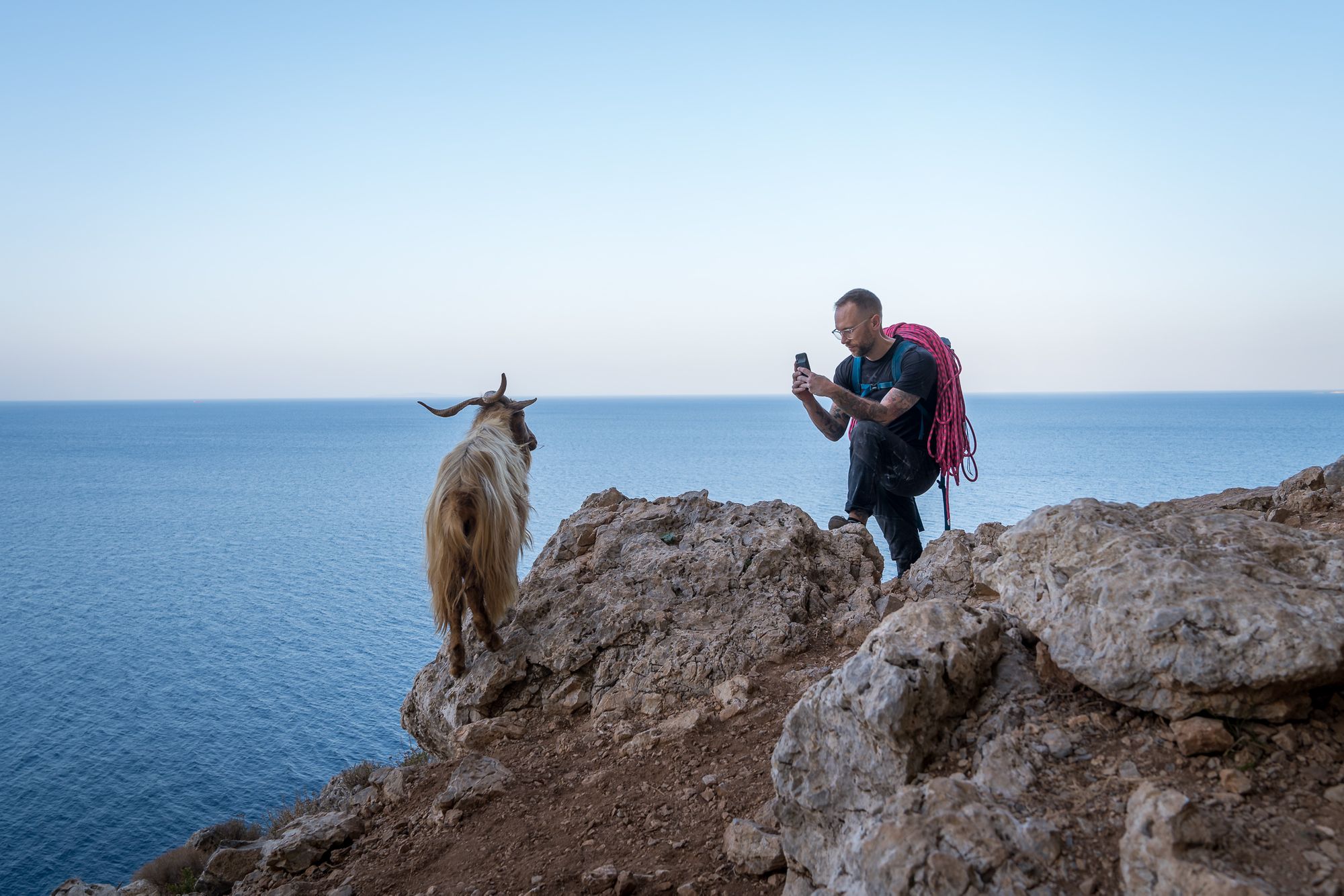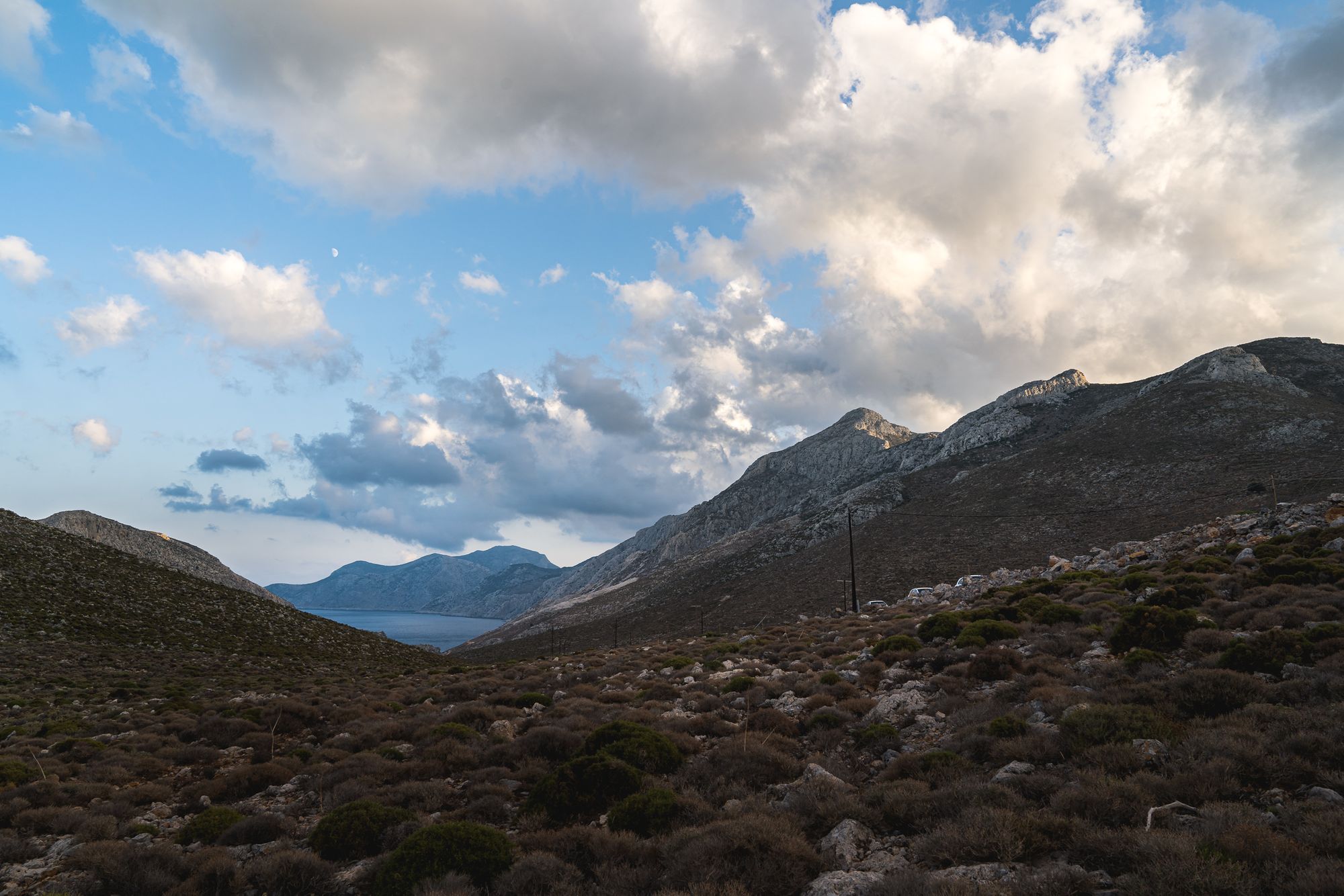 Grande Grotta
My body couldn't quite keep up with all the steep climbing, so the camera got some more play on the half days where I hiked up mainly to be sociable.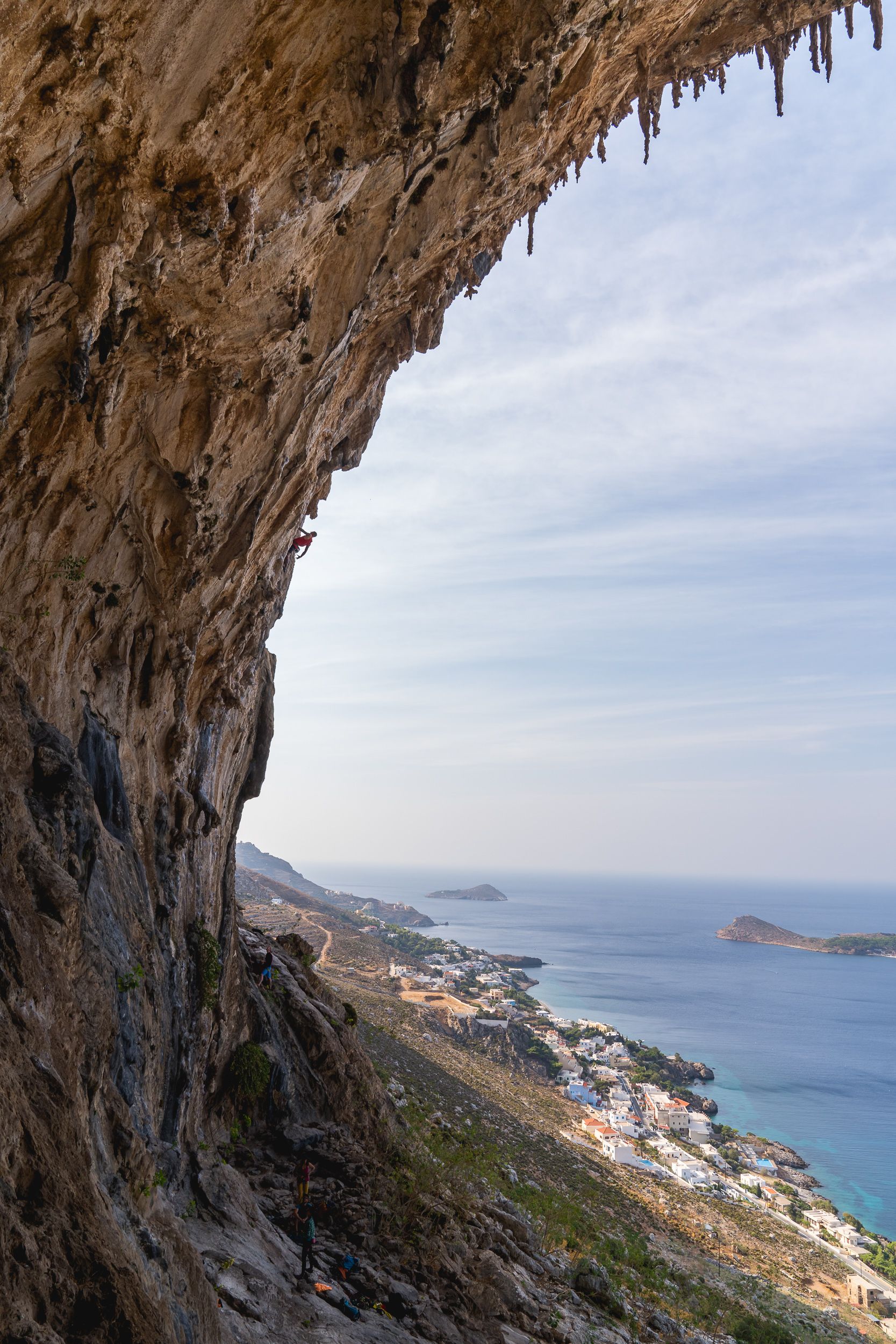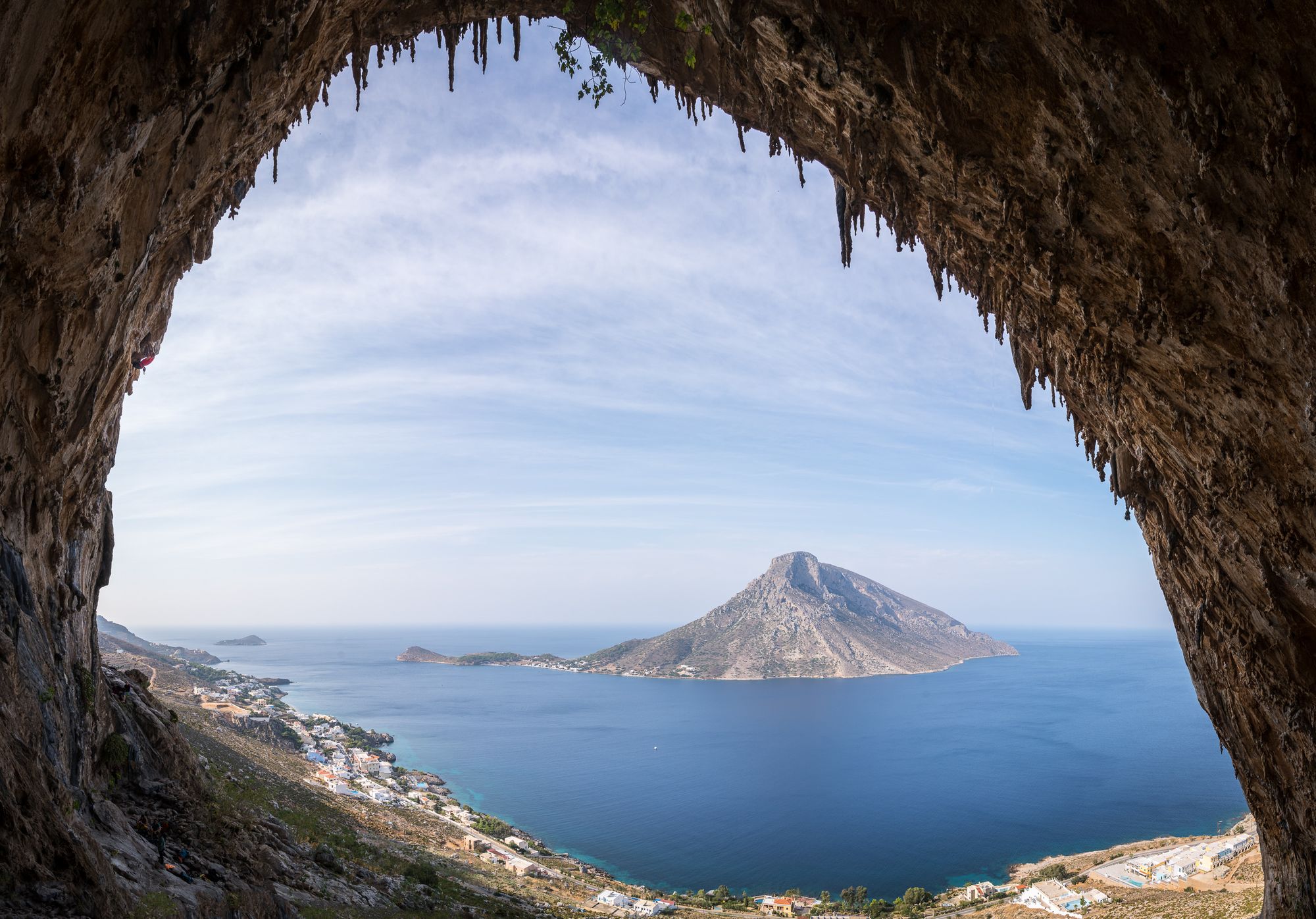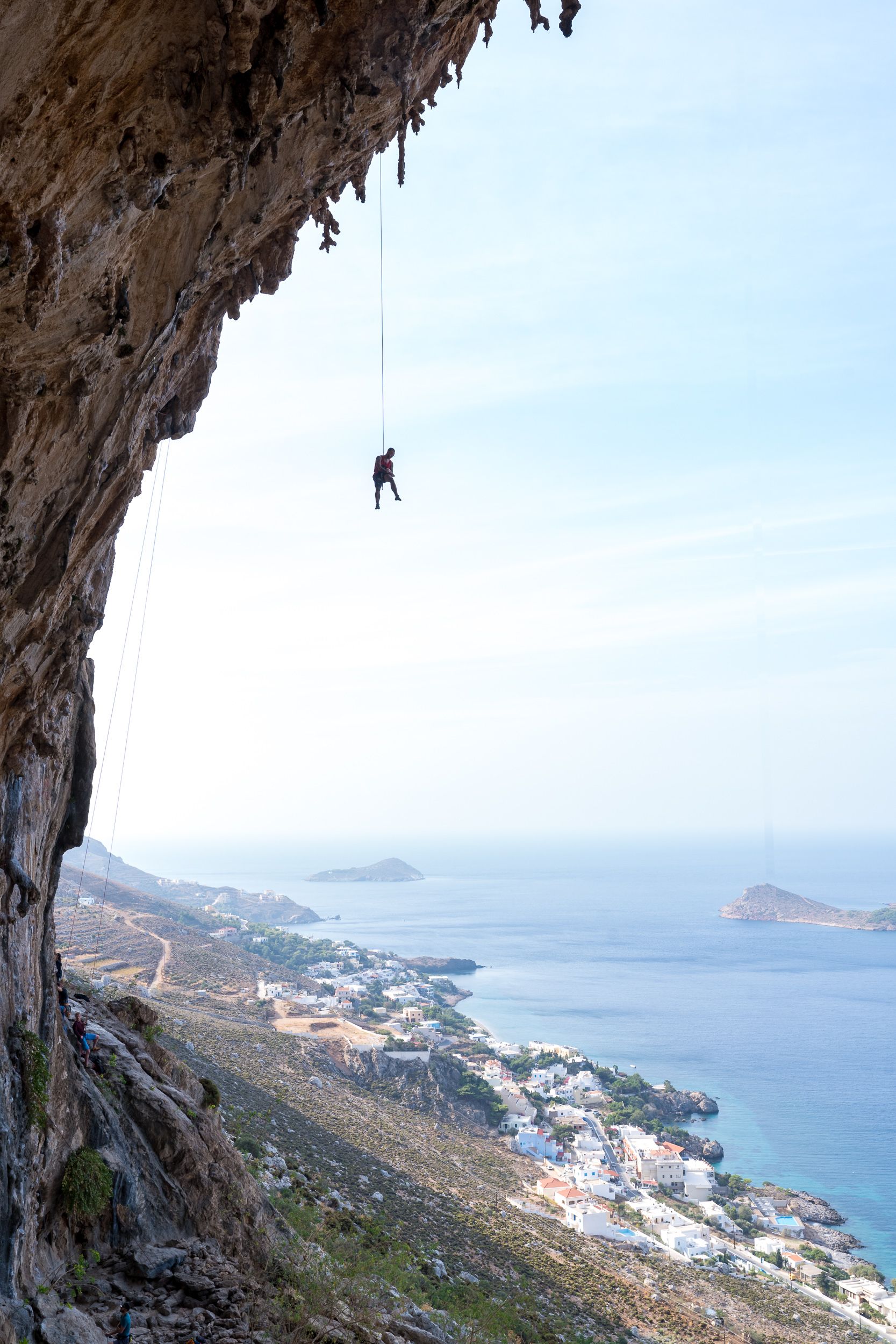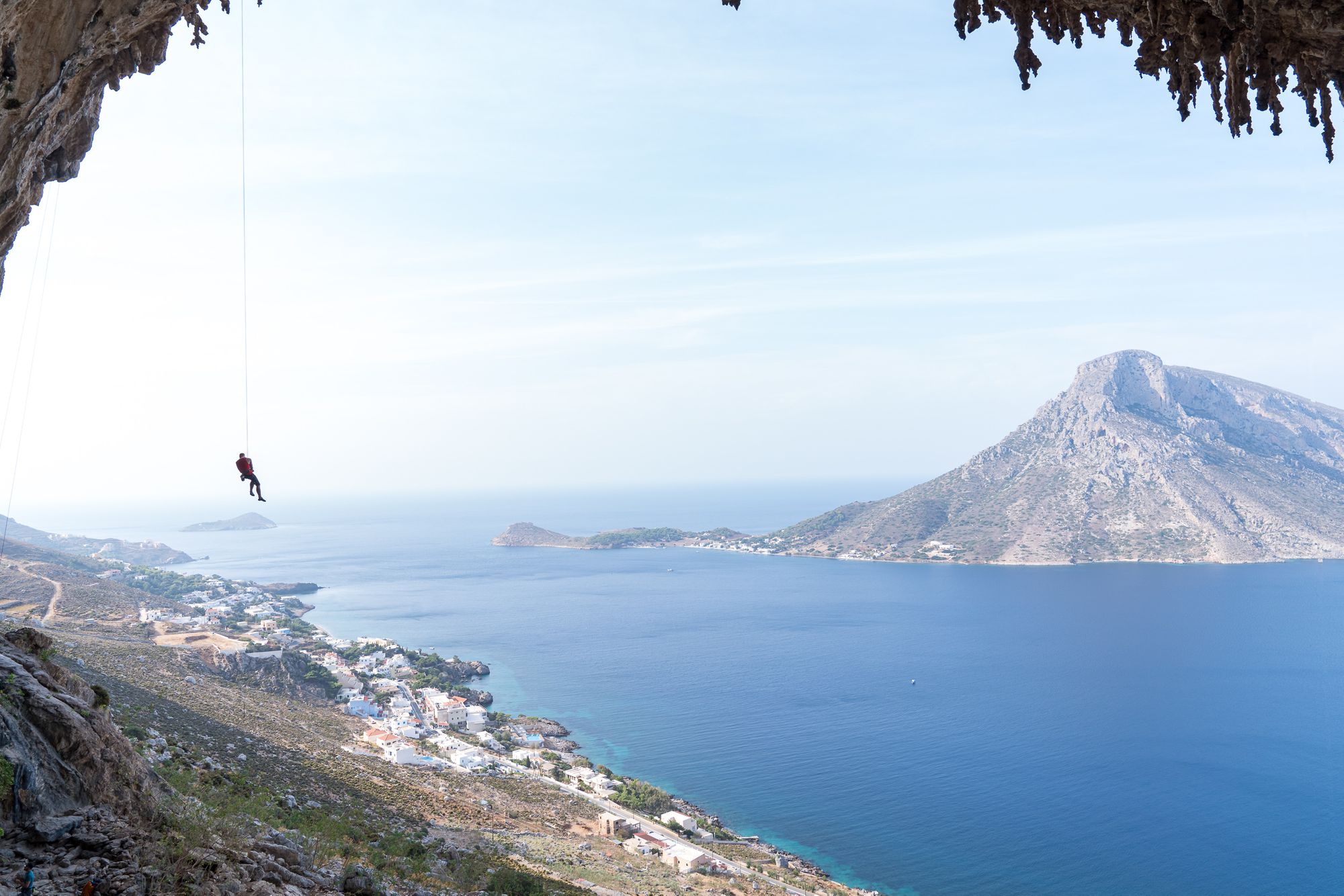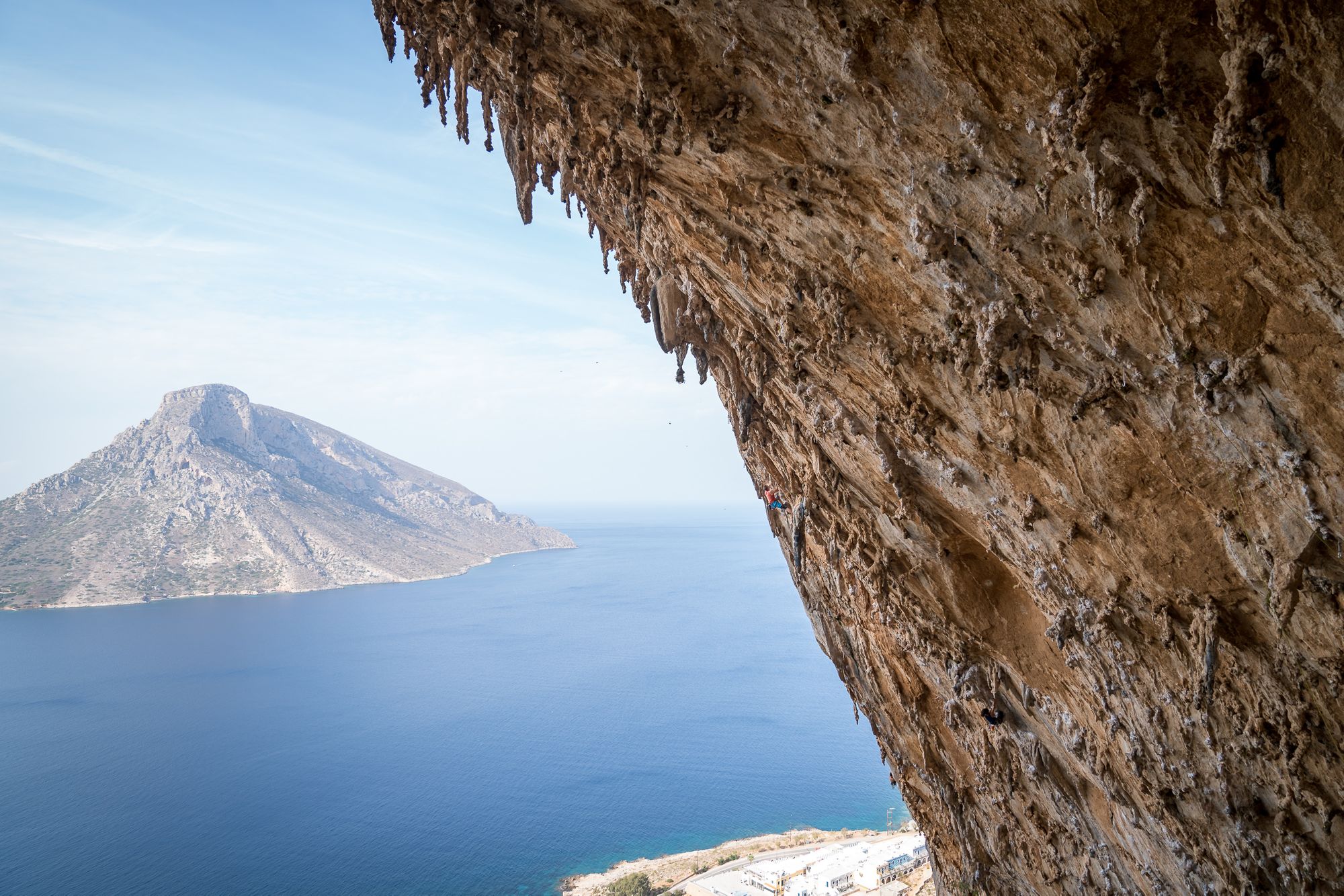 Telendos
Telendos is famous as the backdrop to all the classic Kalymnos climbing photos, but is also host to its own climbs. After the Aussies had departed we went up there along with Pippa, a friend I'd made on the journey from Kos to Kalymnos. She and her partner Oliver were old hands at the island, and I greatly appreciated being able to lean on them my first day. (I didn't even have euros to pay the cabbie with...)
The approach to Telendos's caves begins with a ferry ride. Pippa banked on the ferry running on Greek time. When the motor of the ship started up a minute before 9:00, I shot her a text that she better hurry her ass to the ferry.
She didn't quite make it.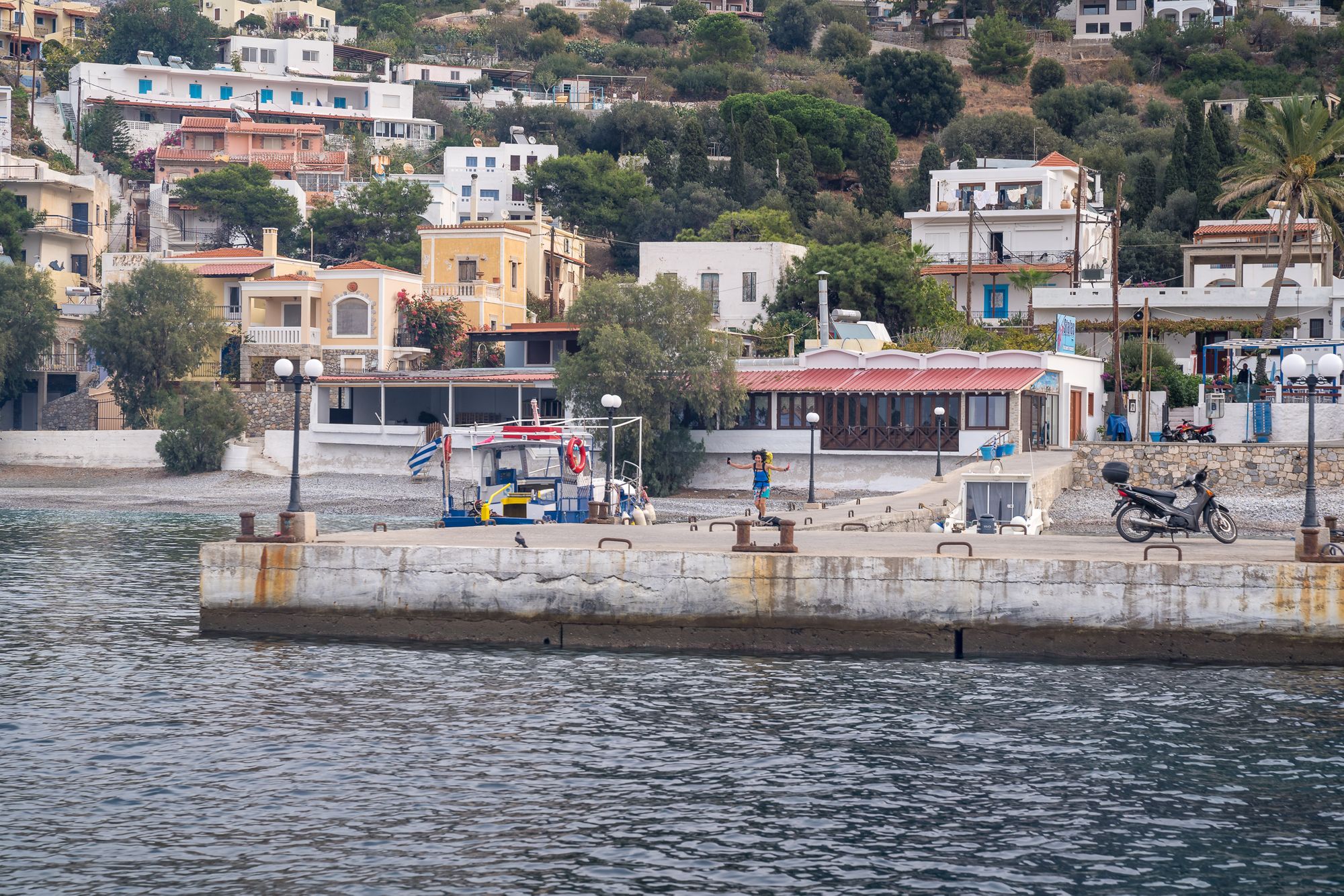 Happily, the captain was willing to turn around for her.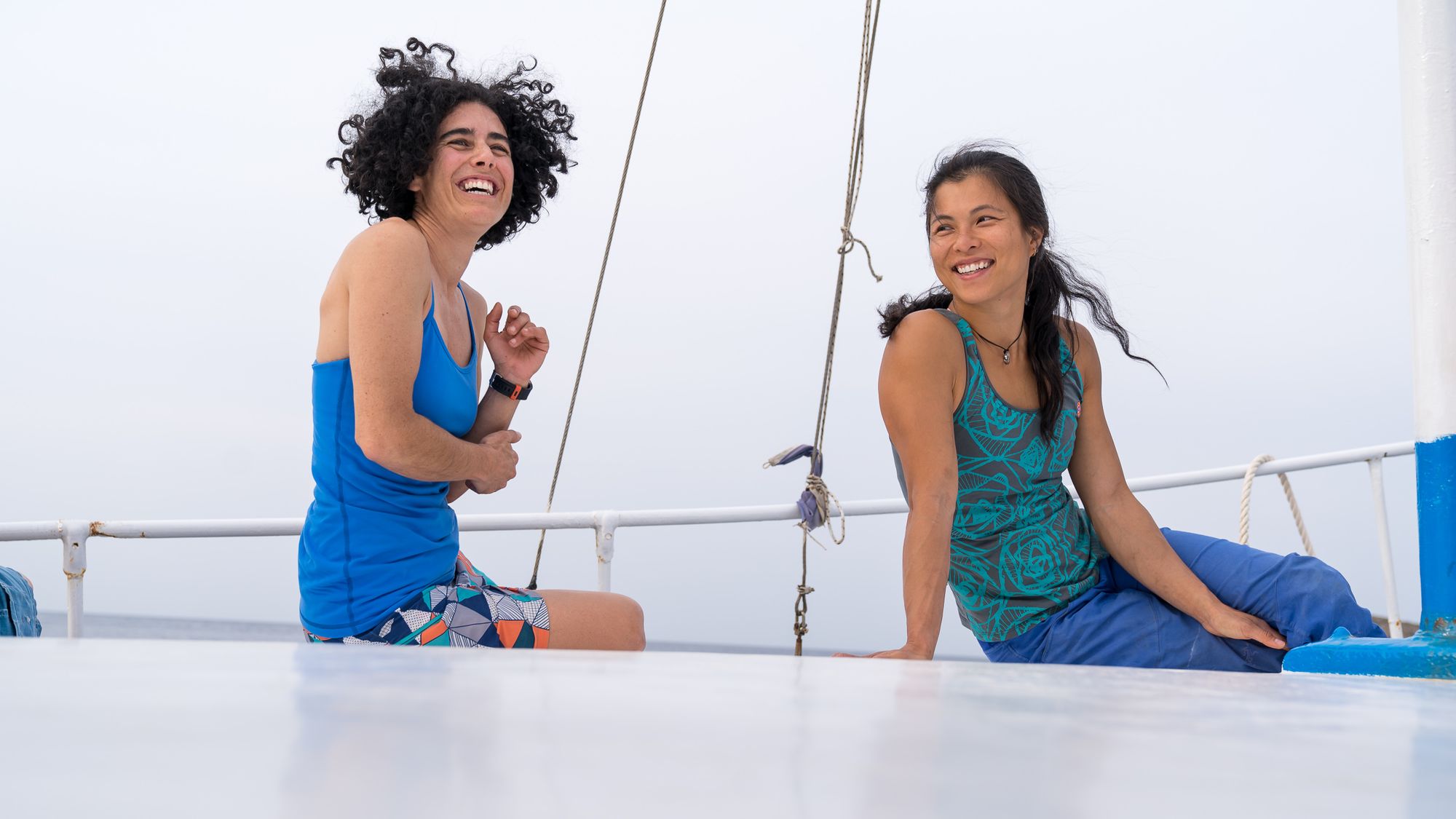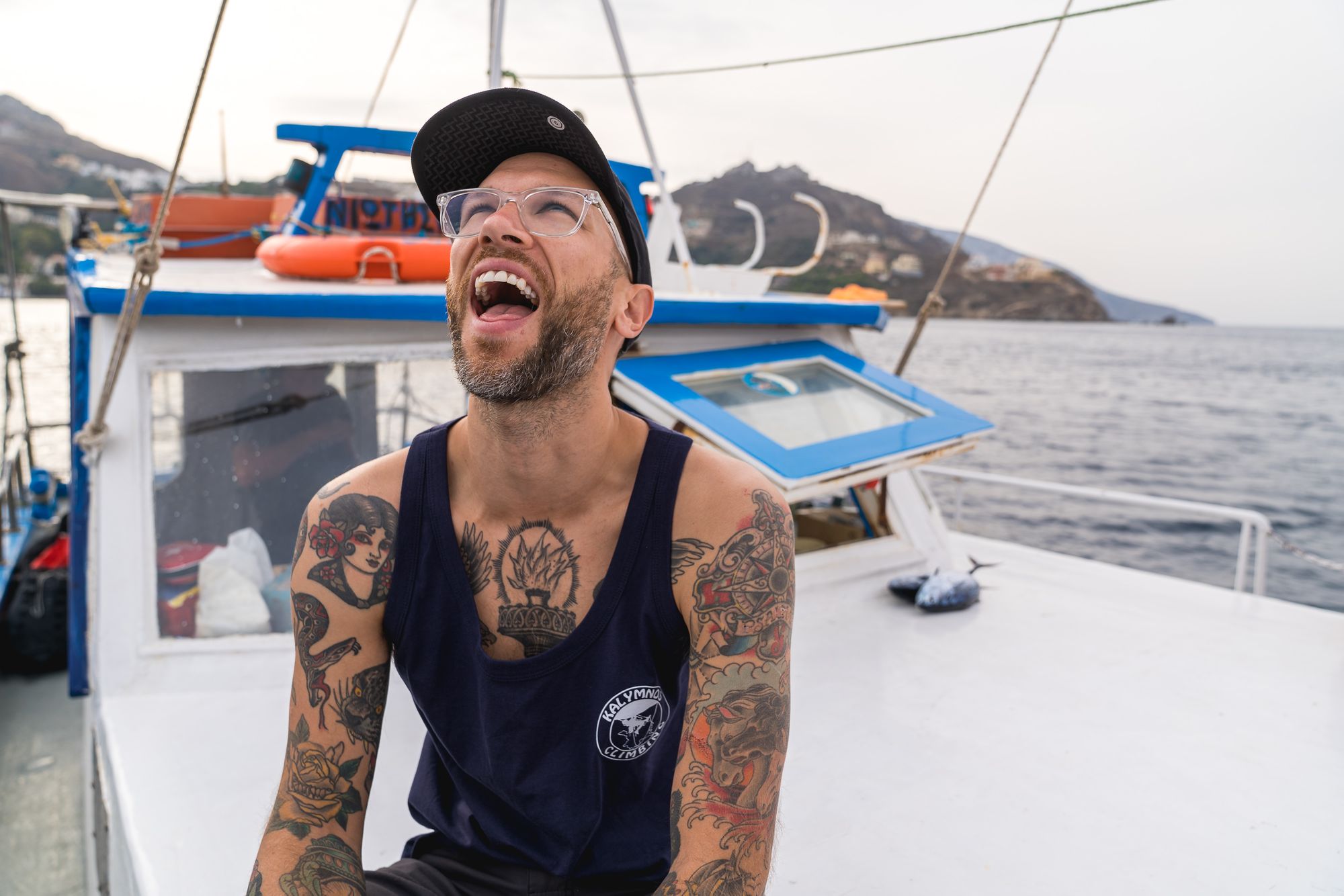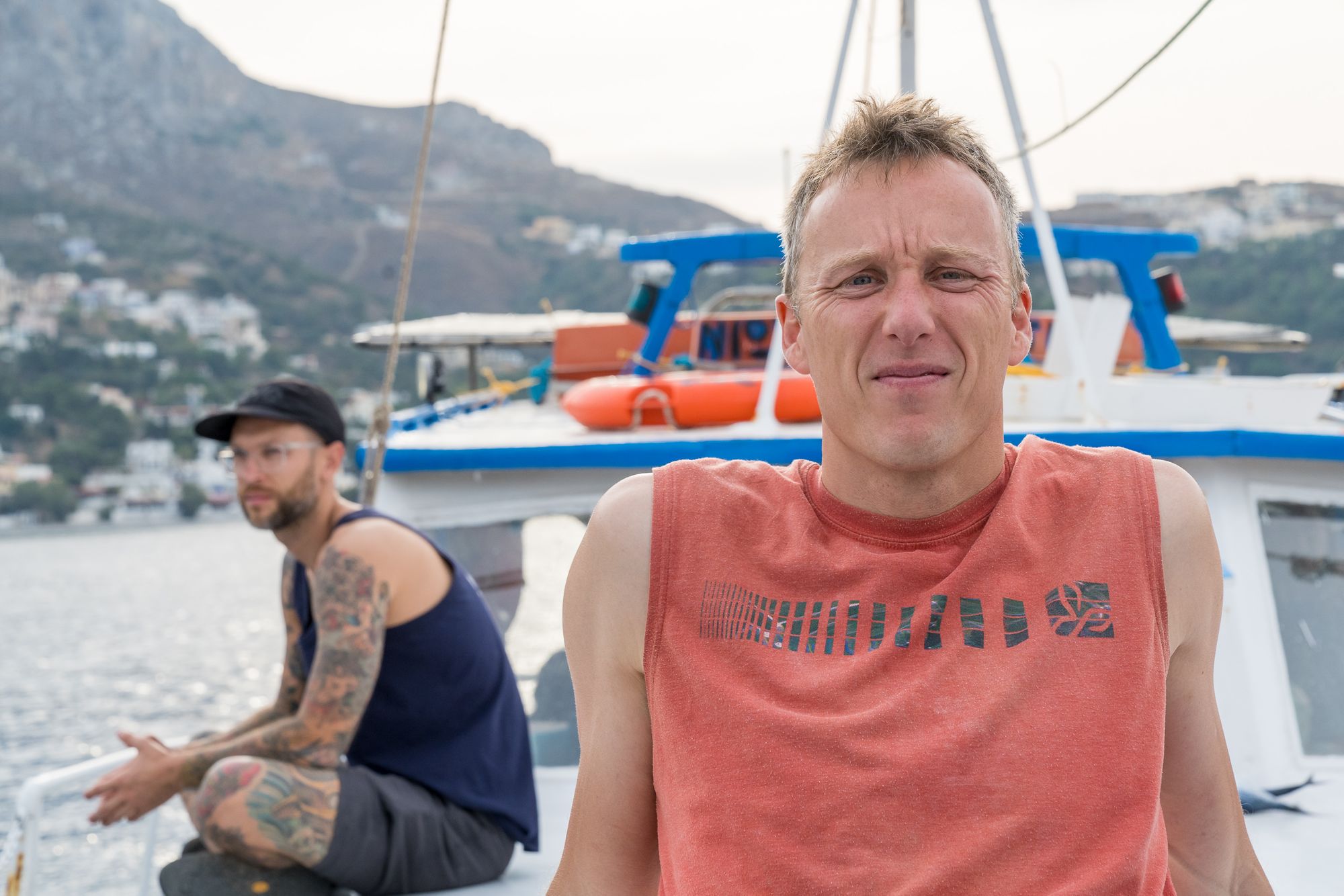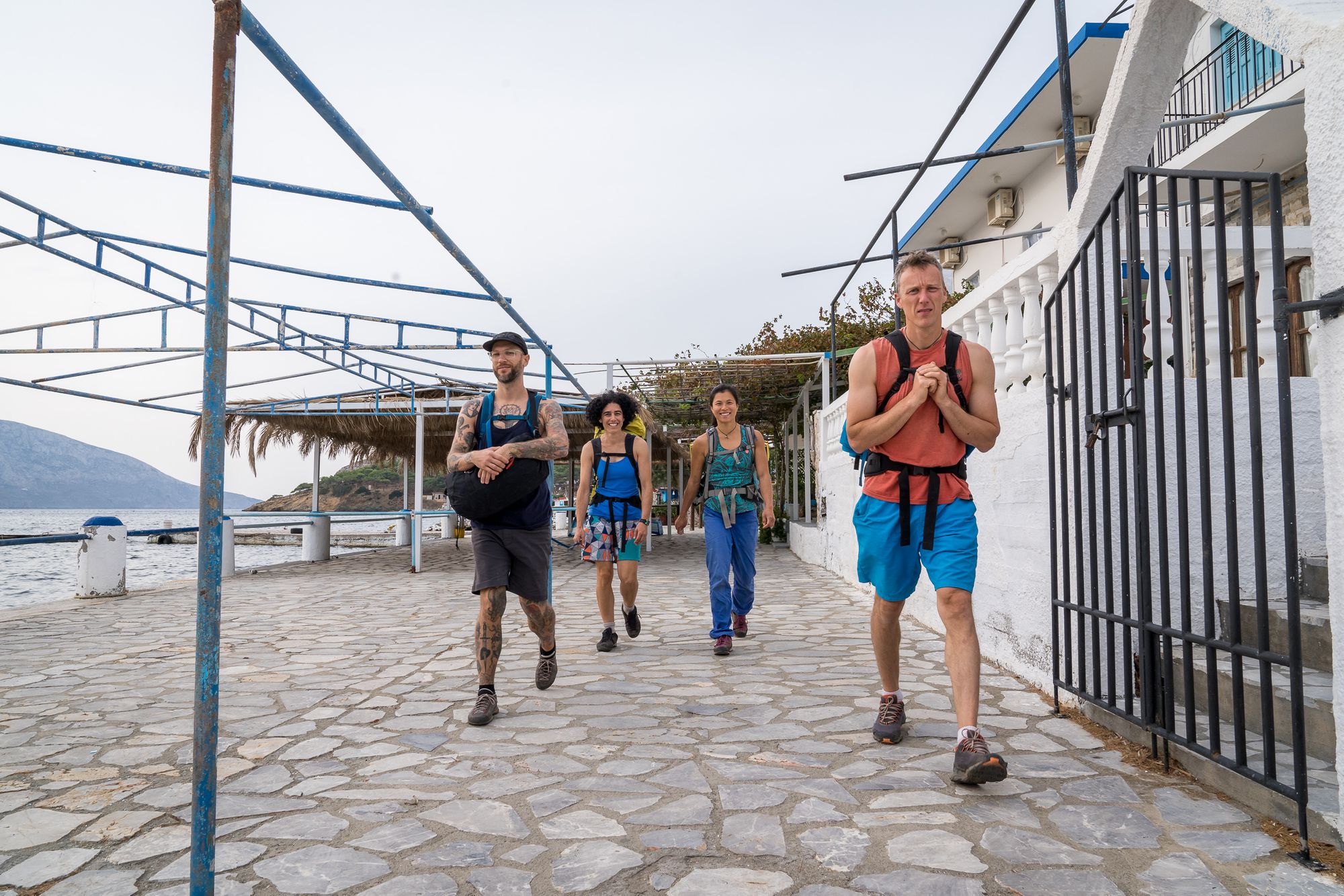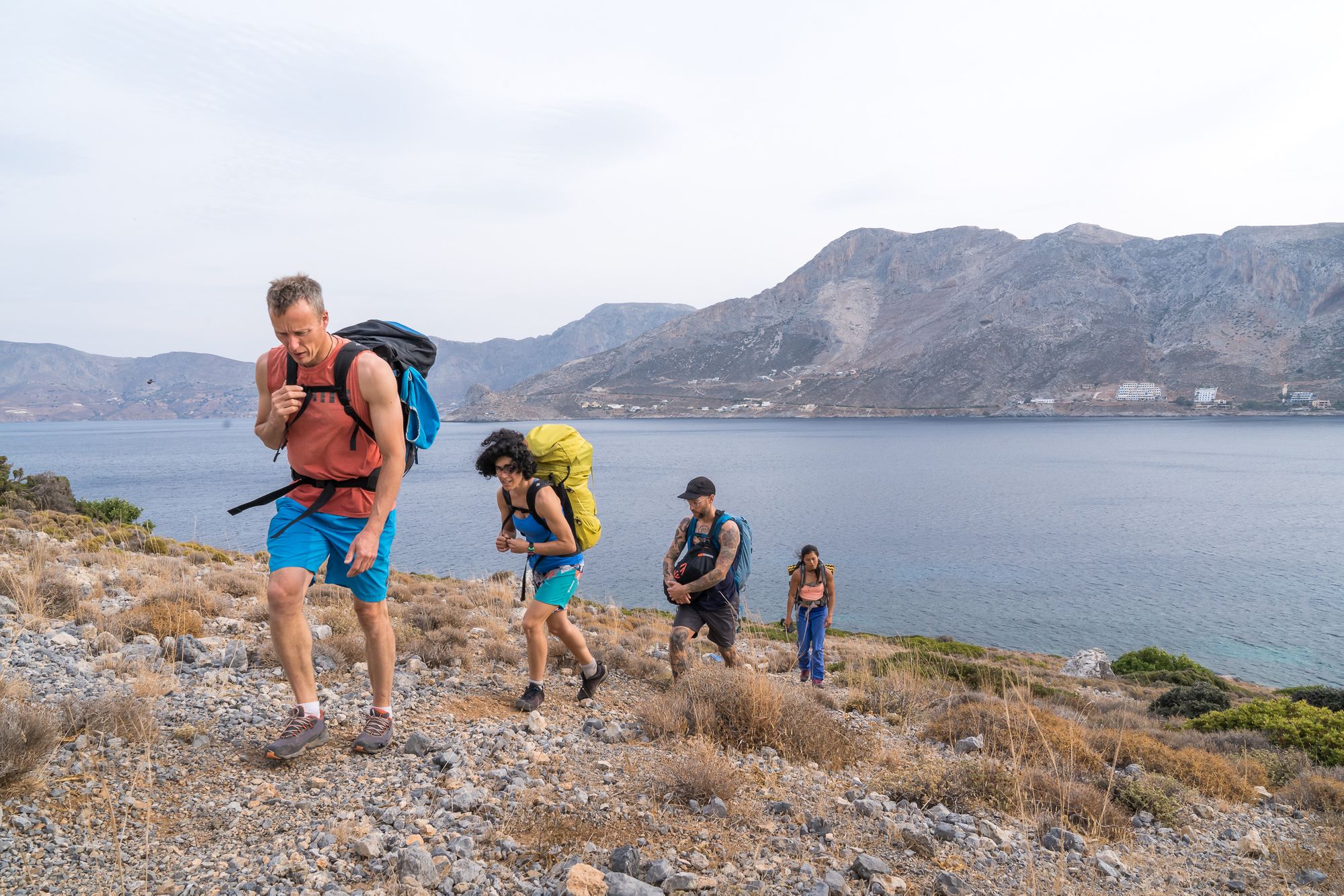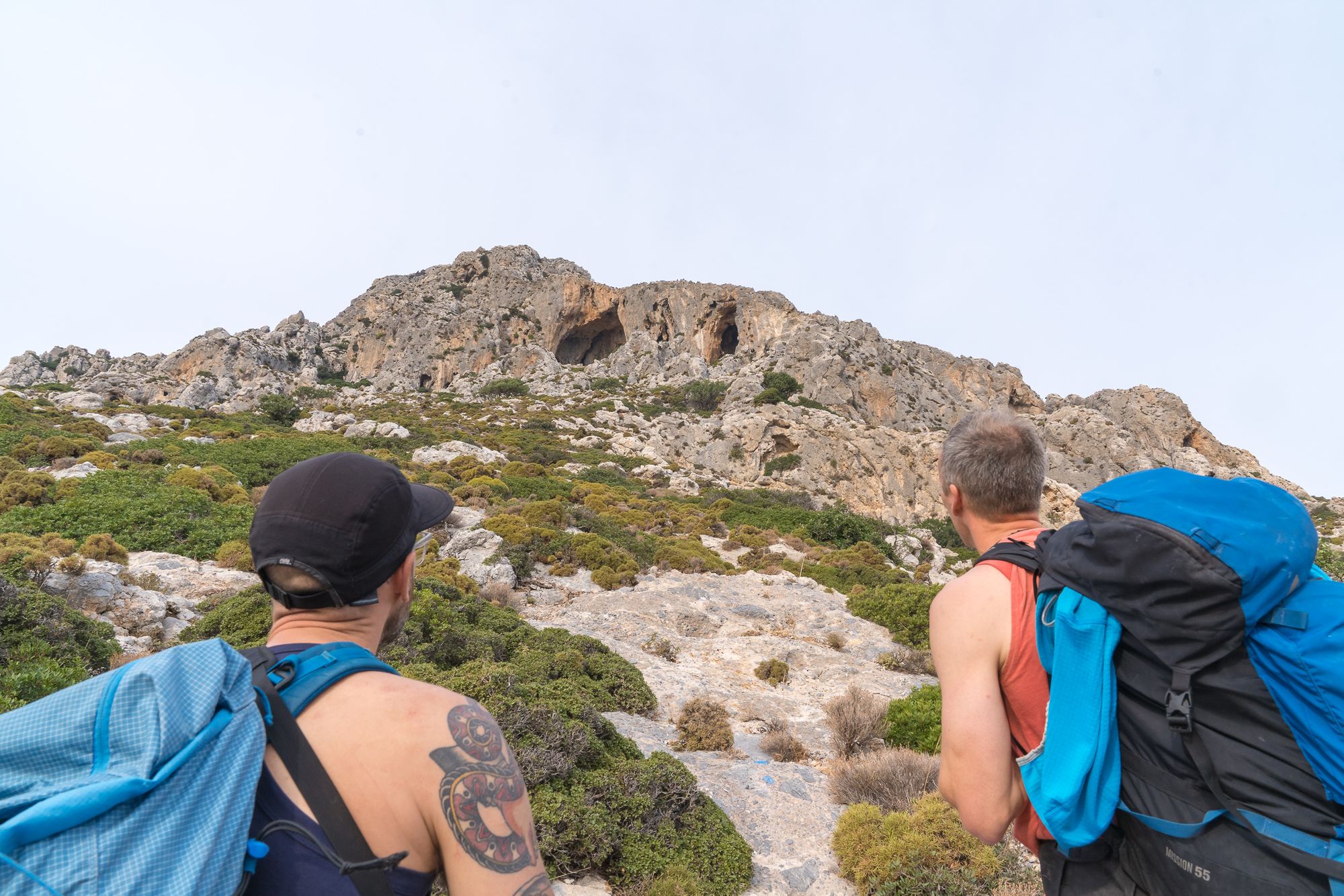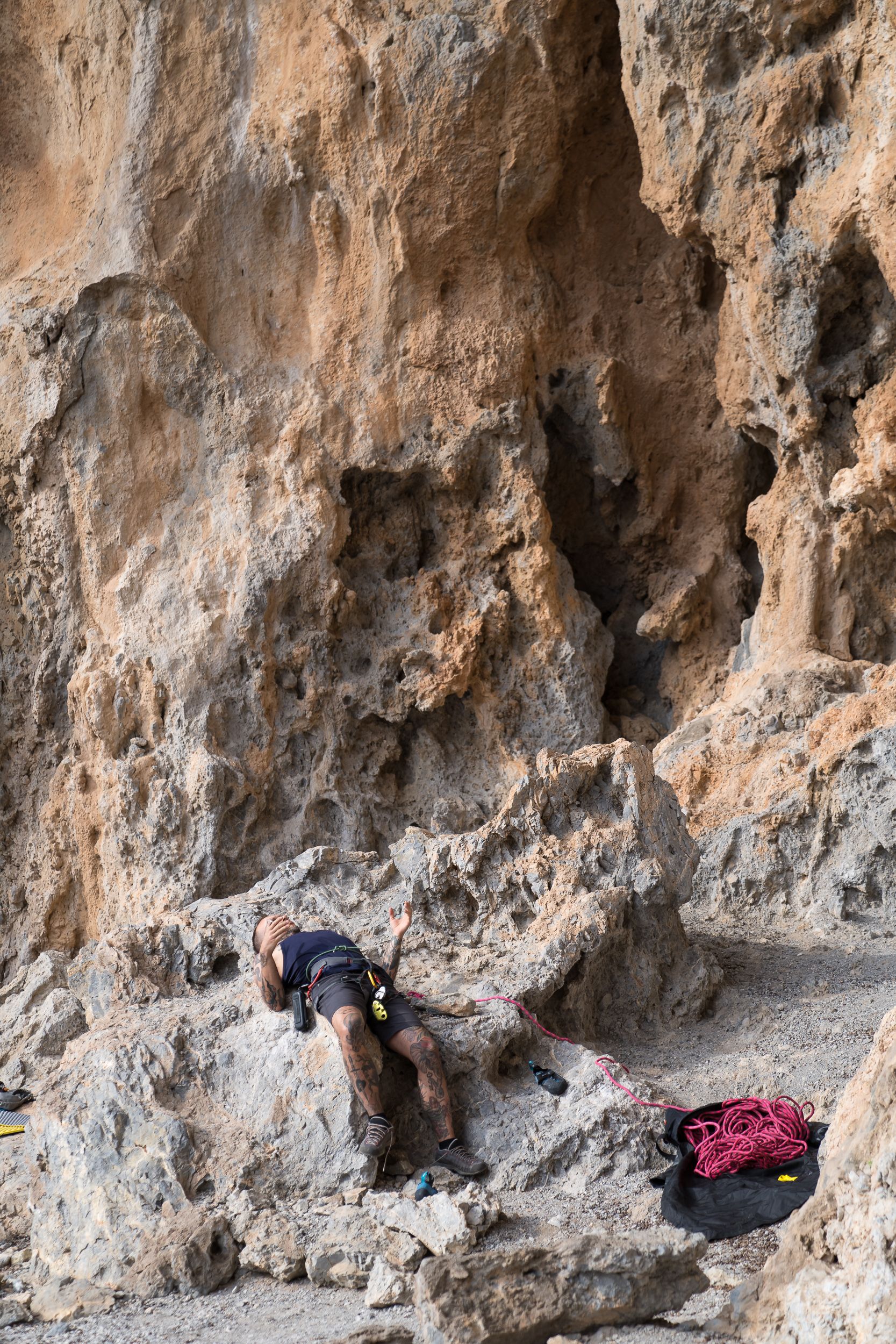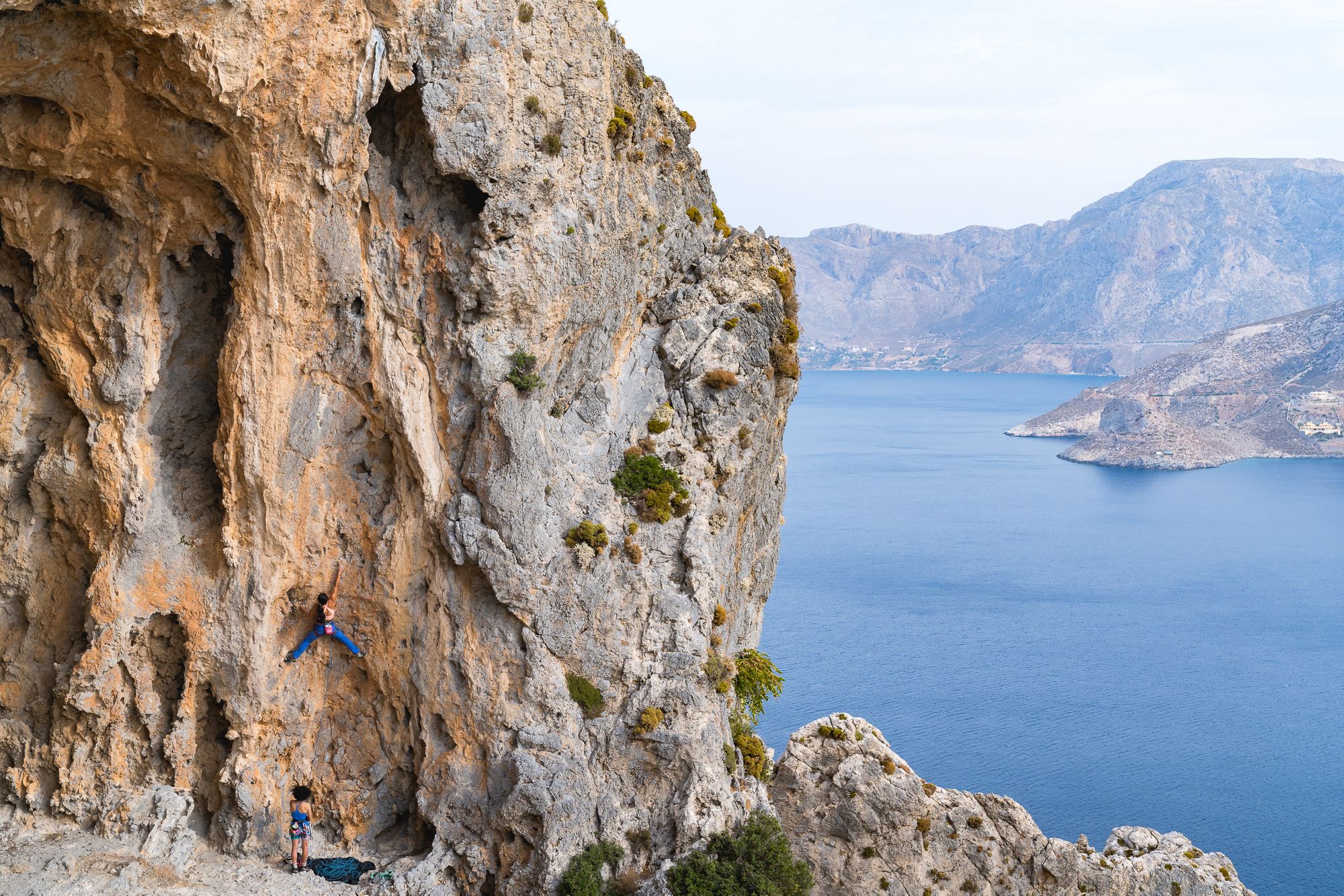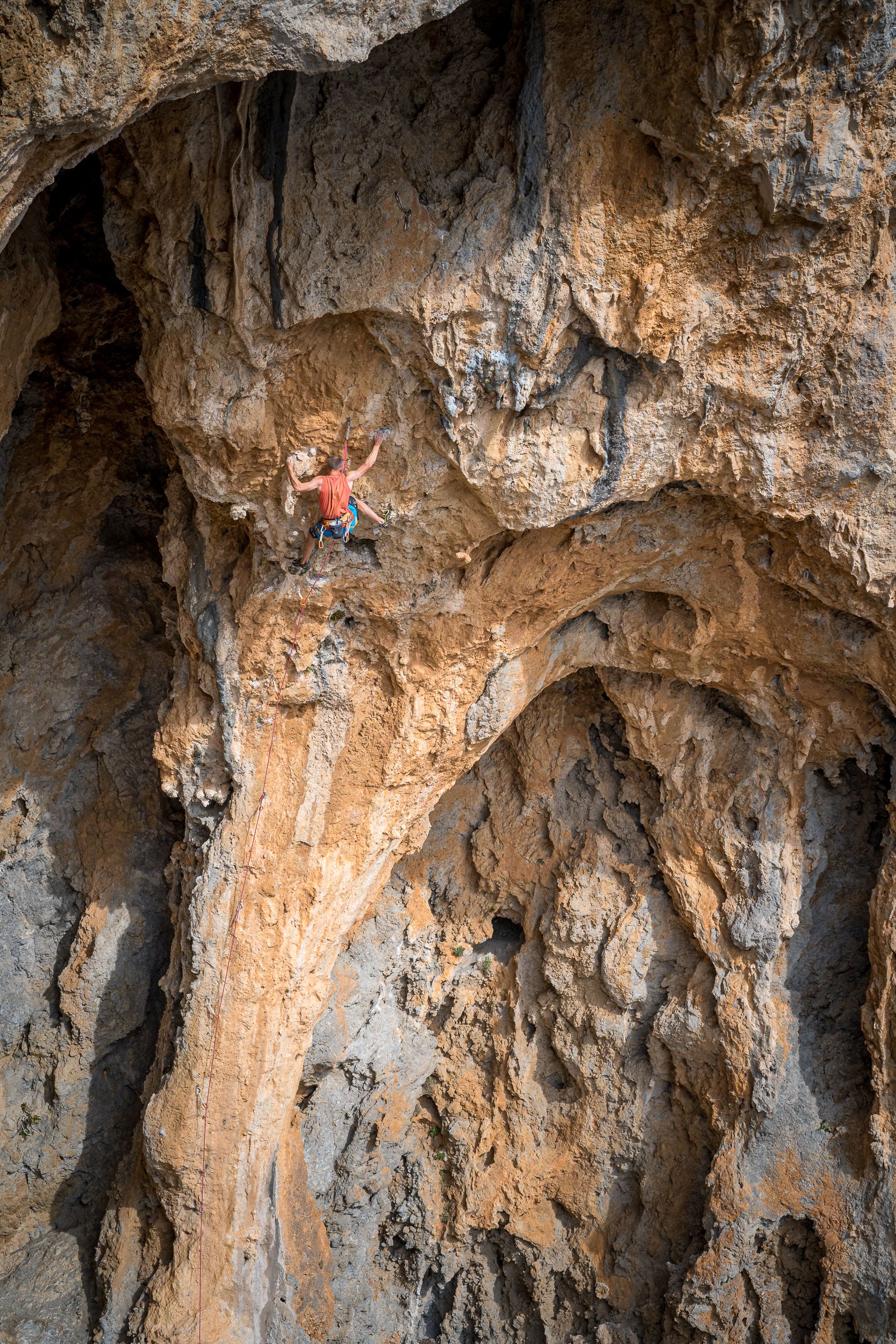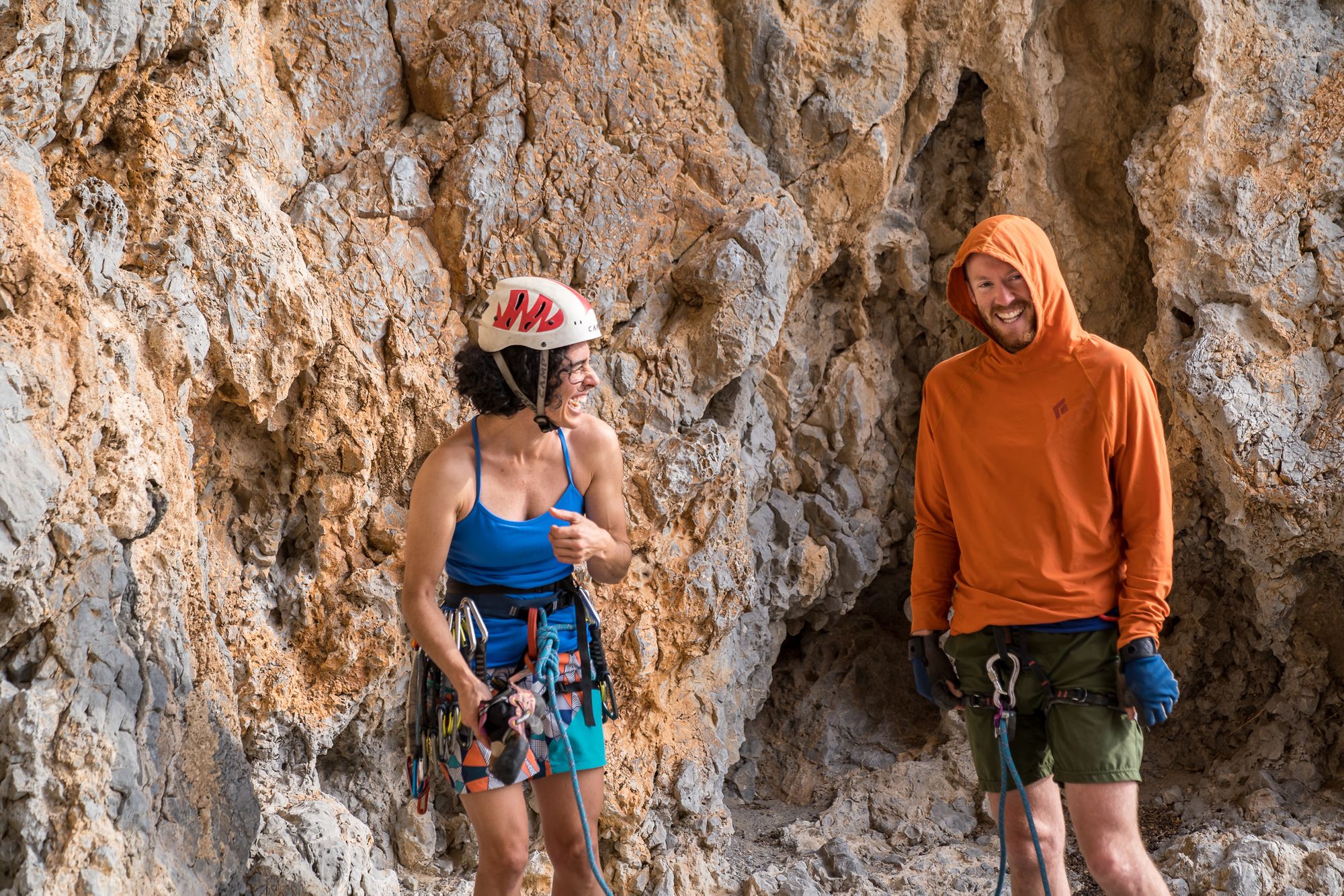 On what was one of the last days of climbing of the trip, I finally jugged a line with my camera holstered and took photos of my friends climbing The Totem.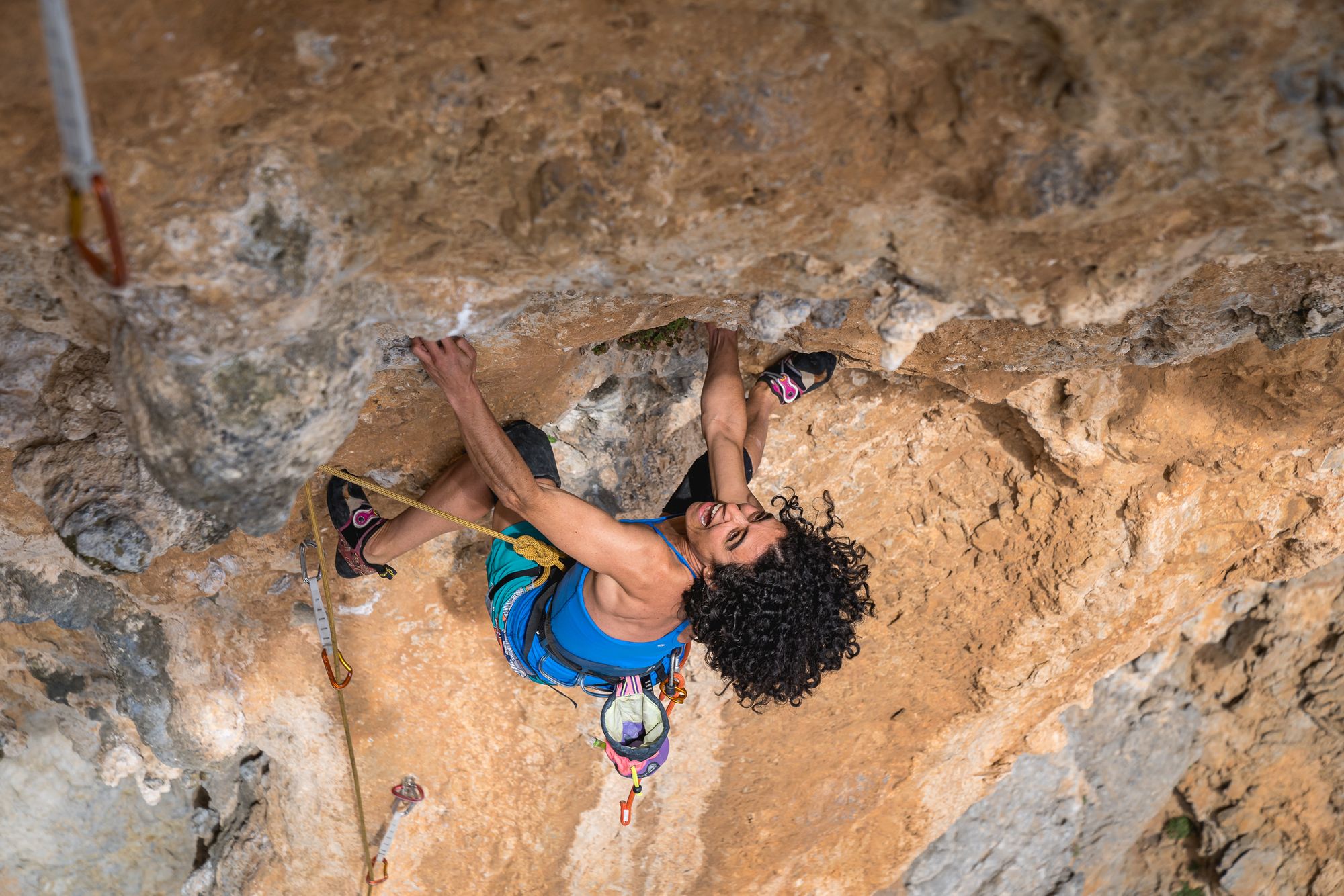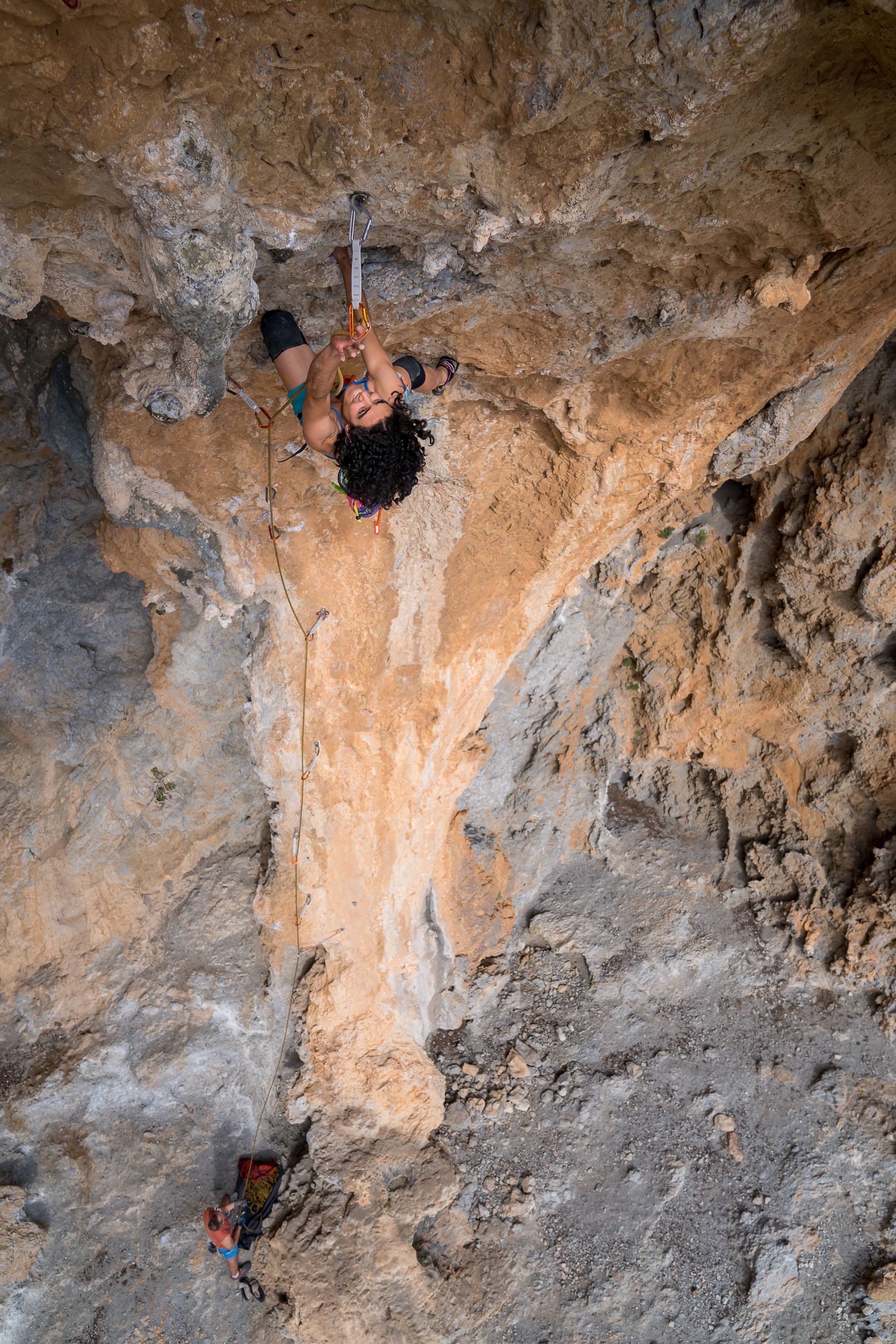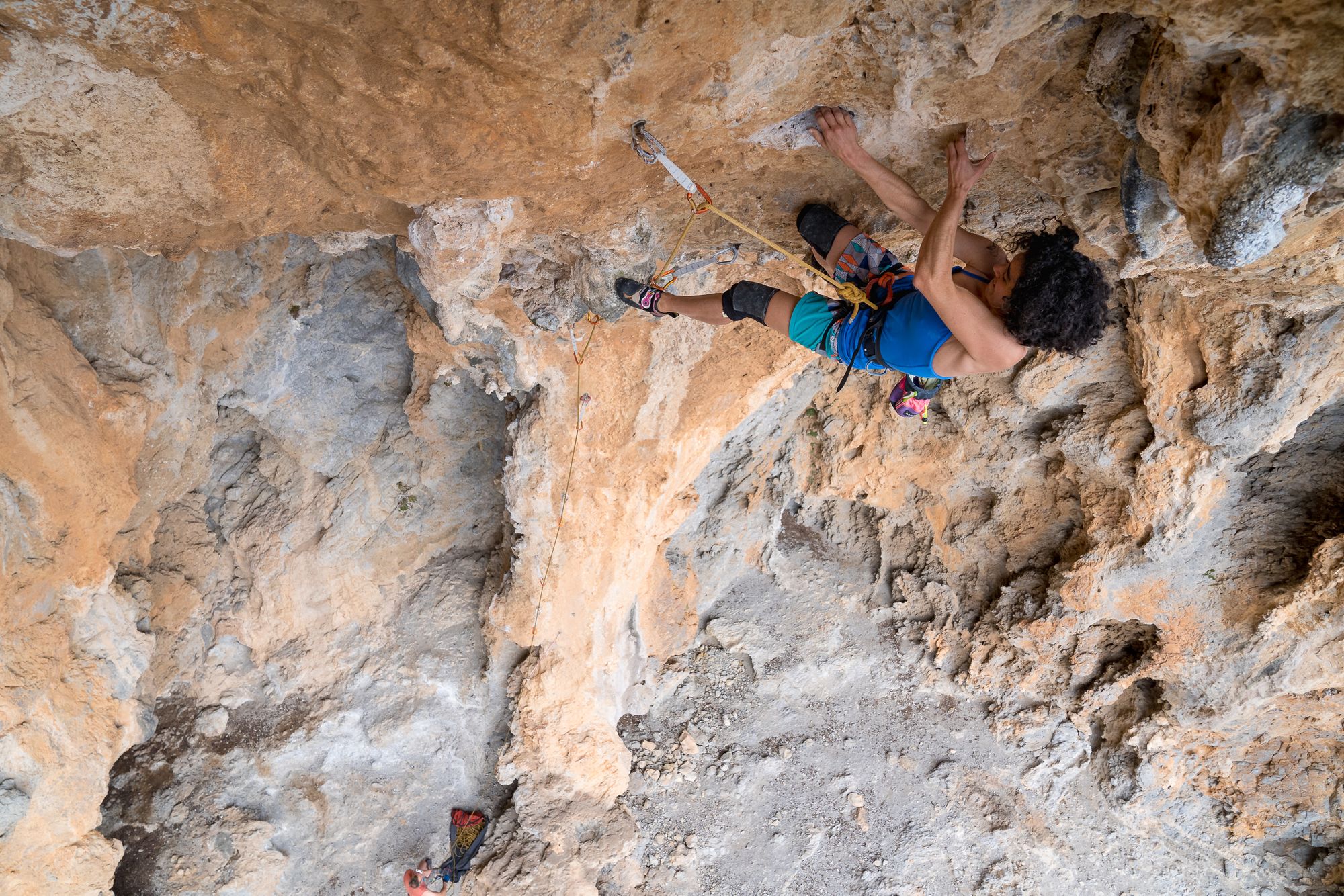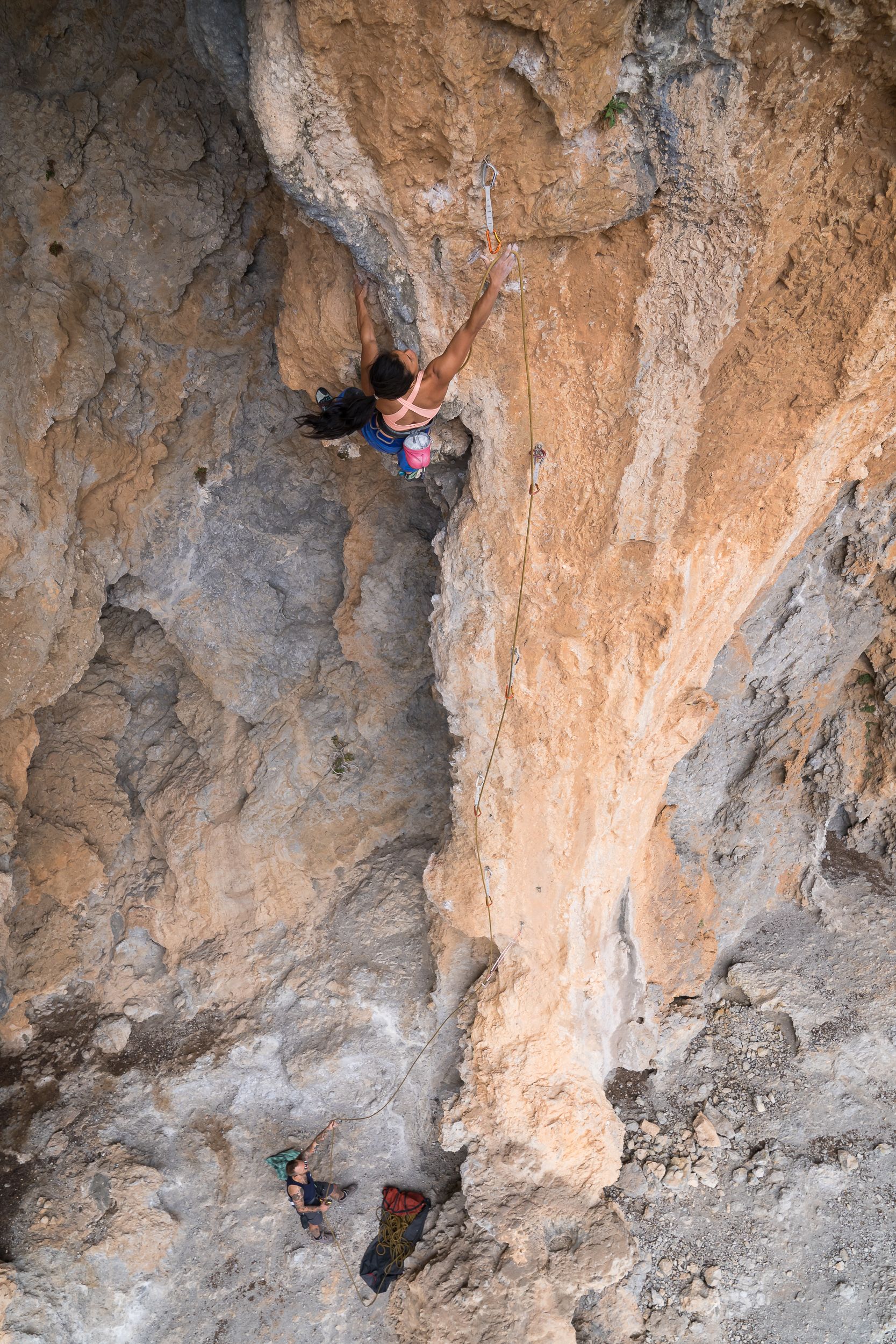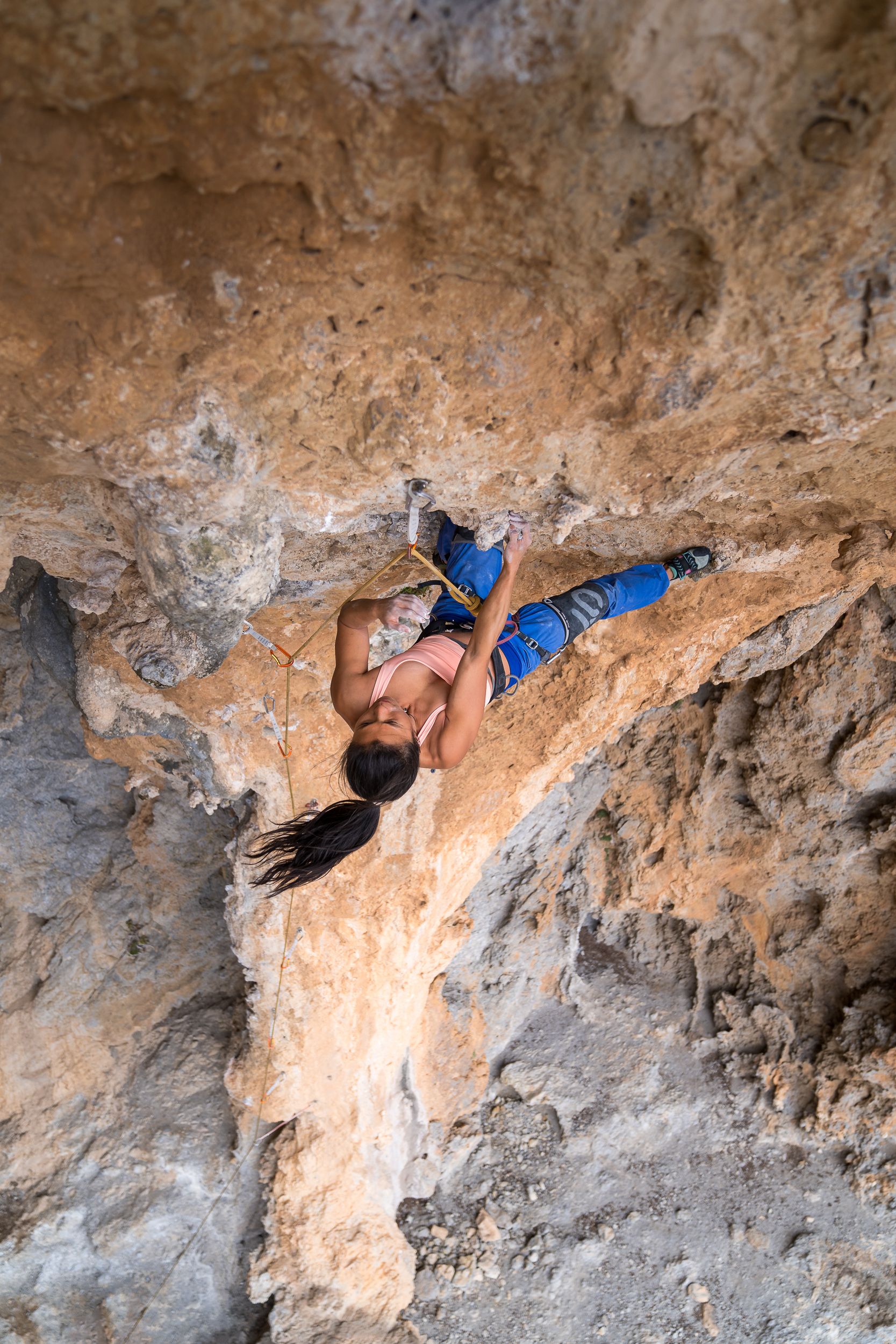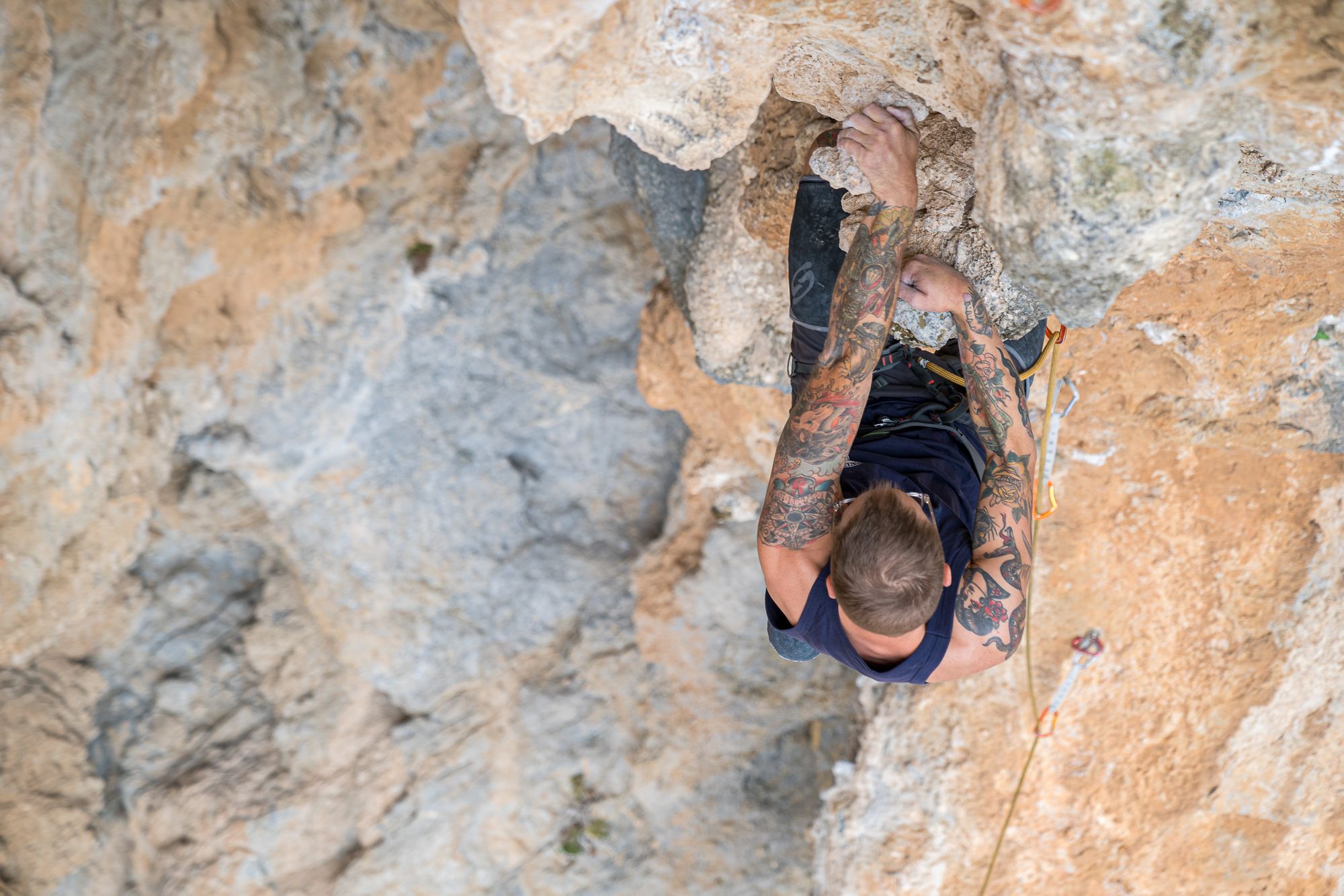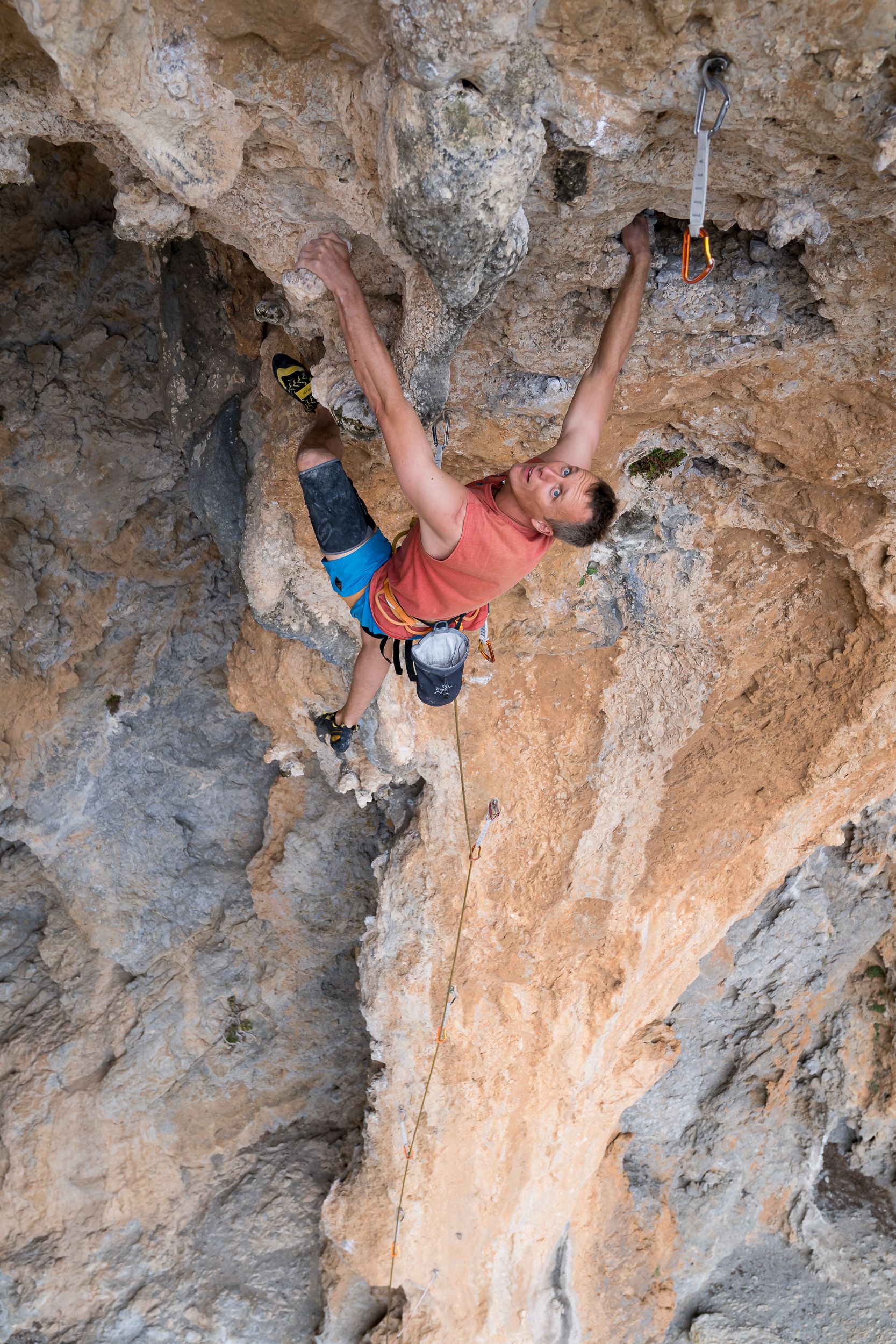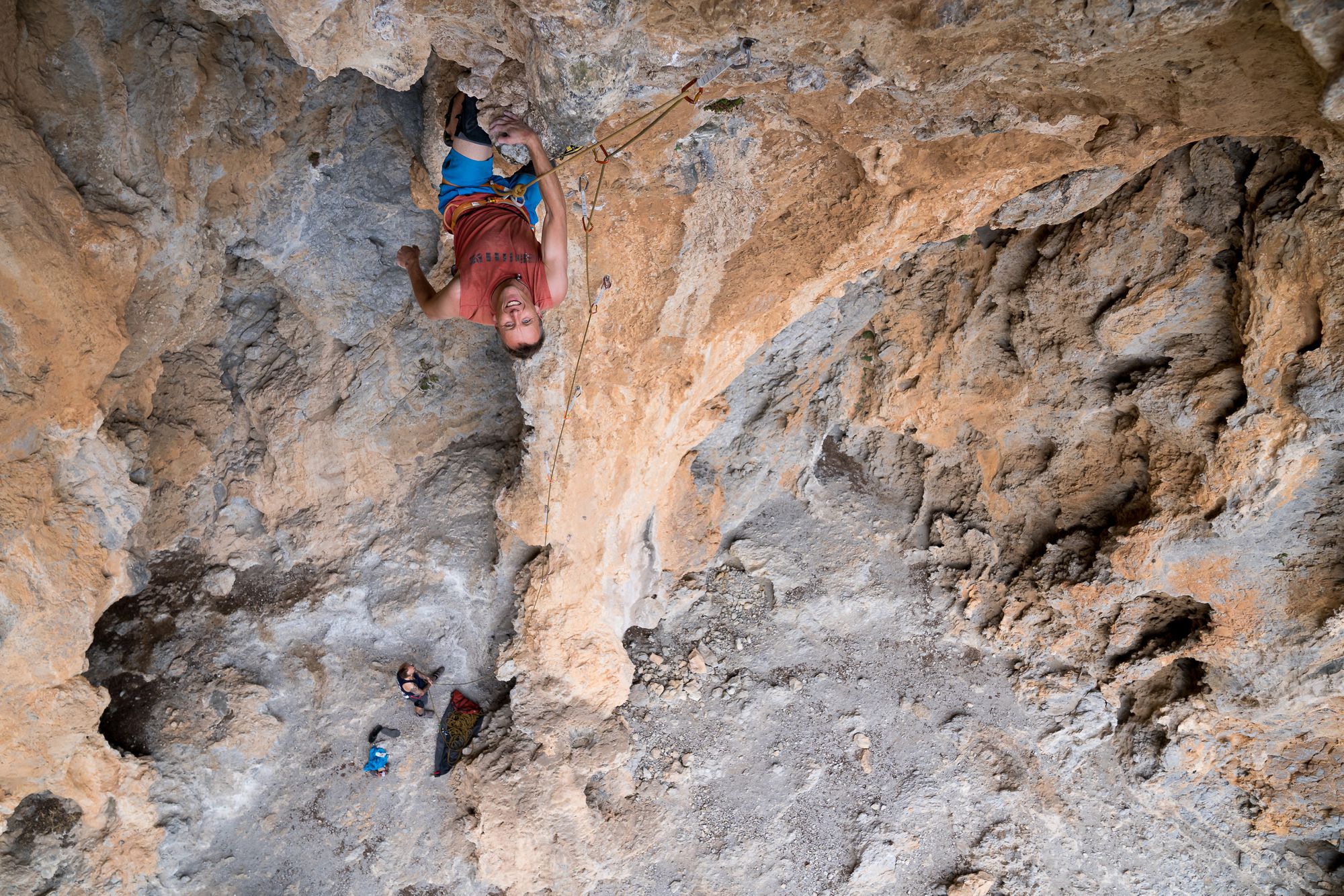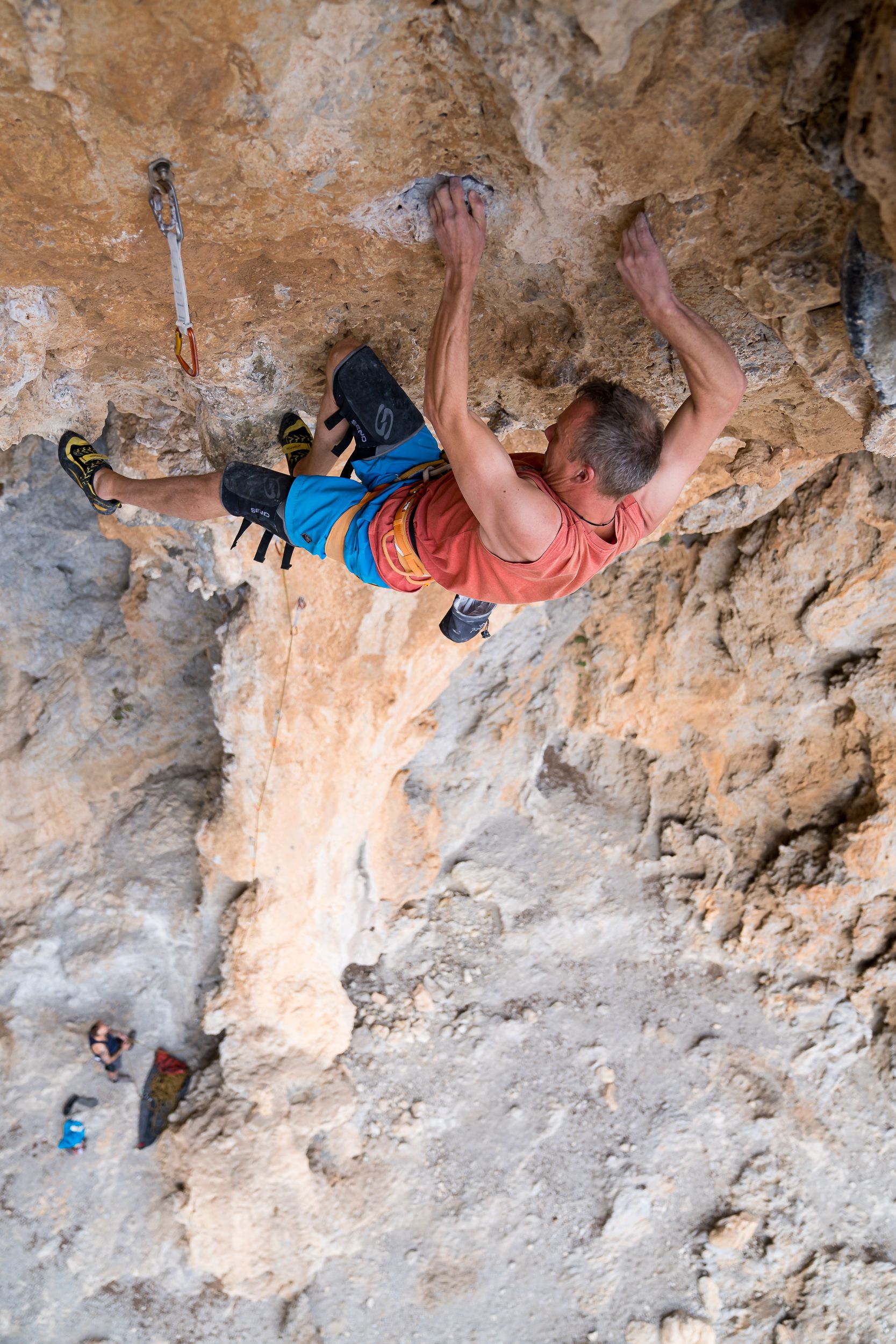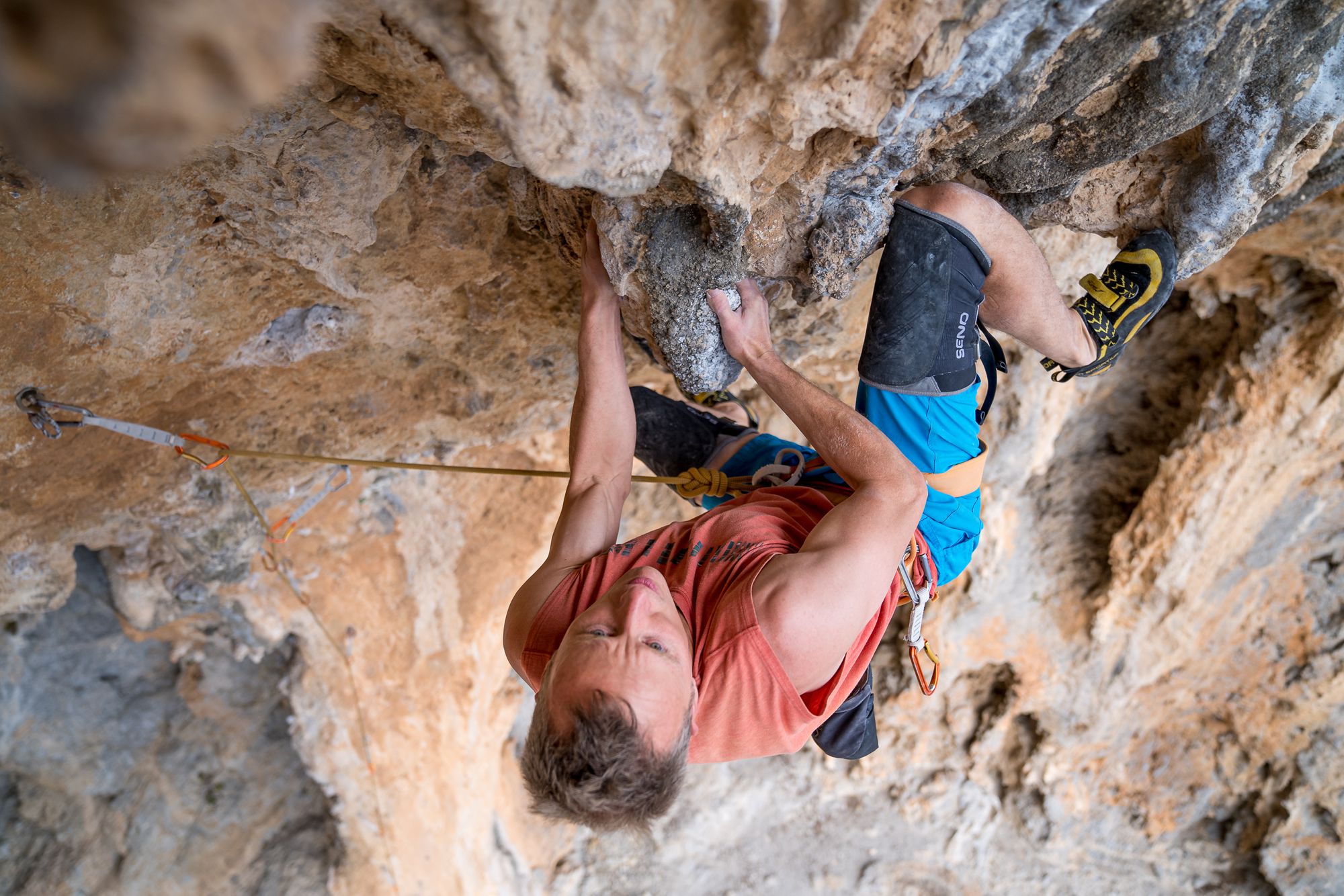 We left the Totem Pole cave and walked higher up. I scrambled myself into a nice spot for photos, but also cried about the idea of getting back down. Mandy and Pippa were heroes and climbed a rope up to rescue me.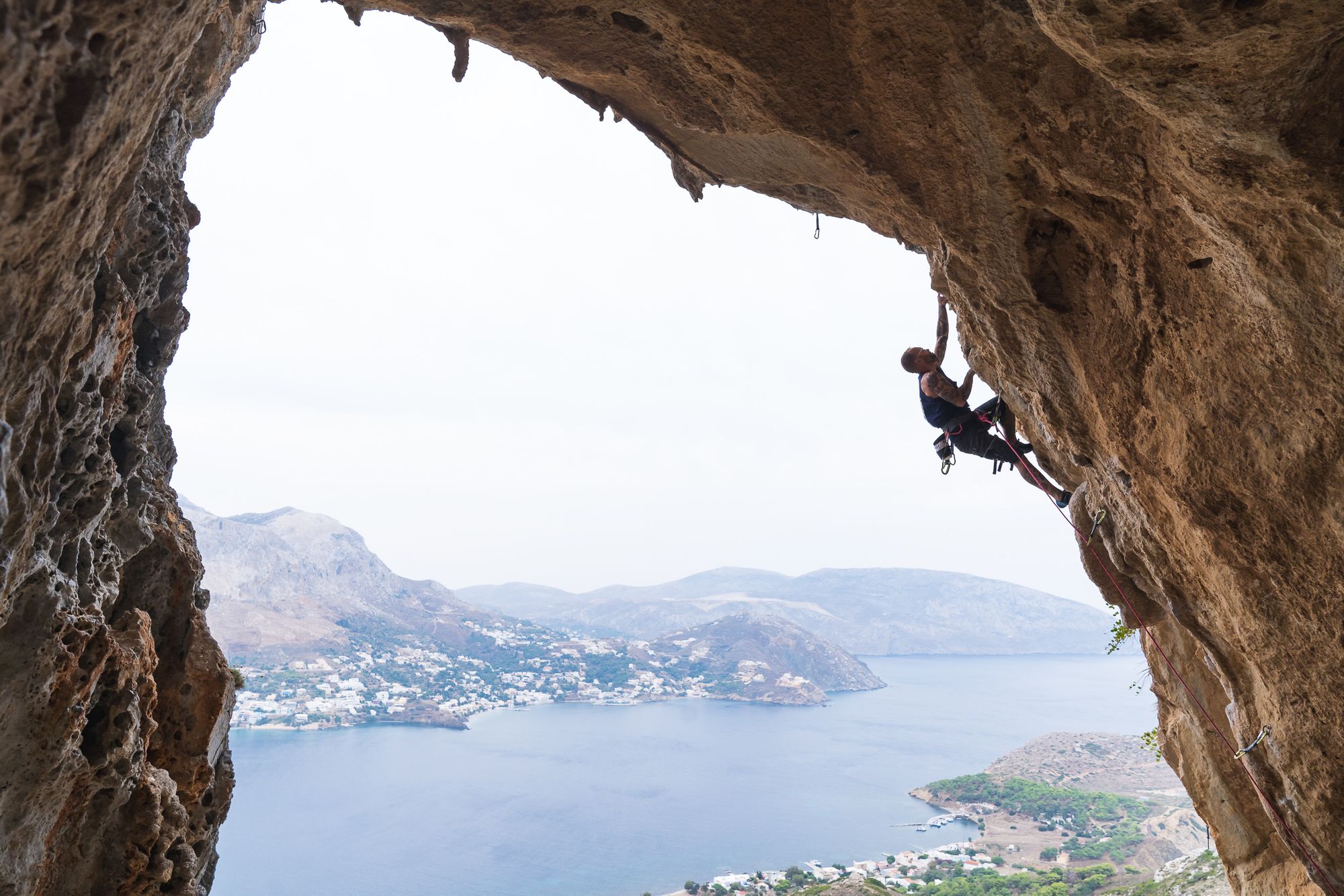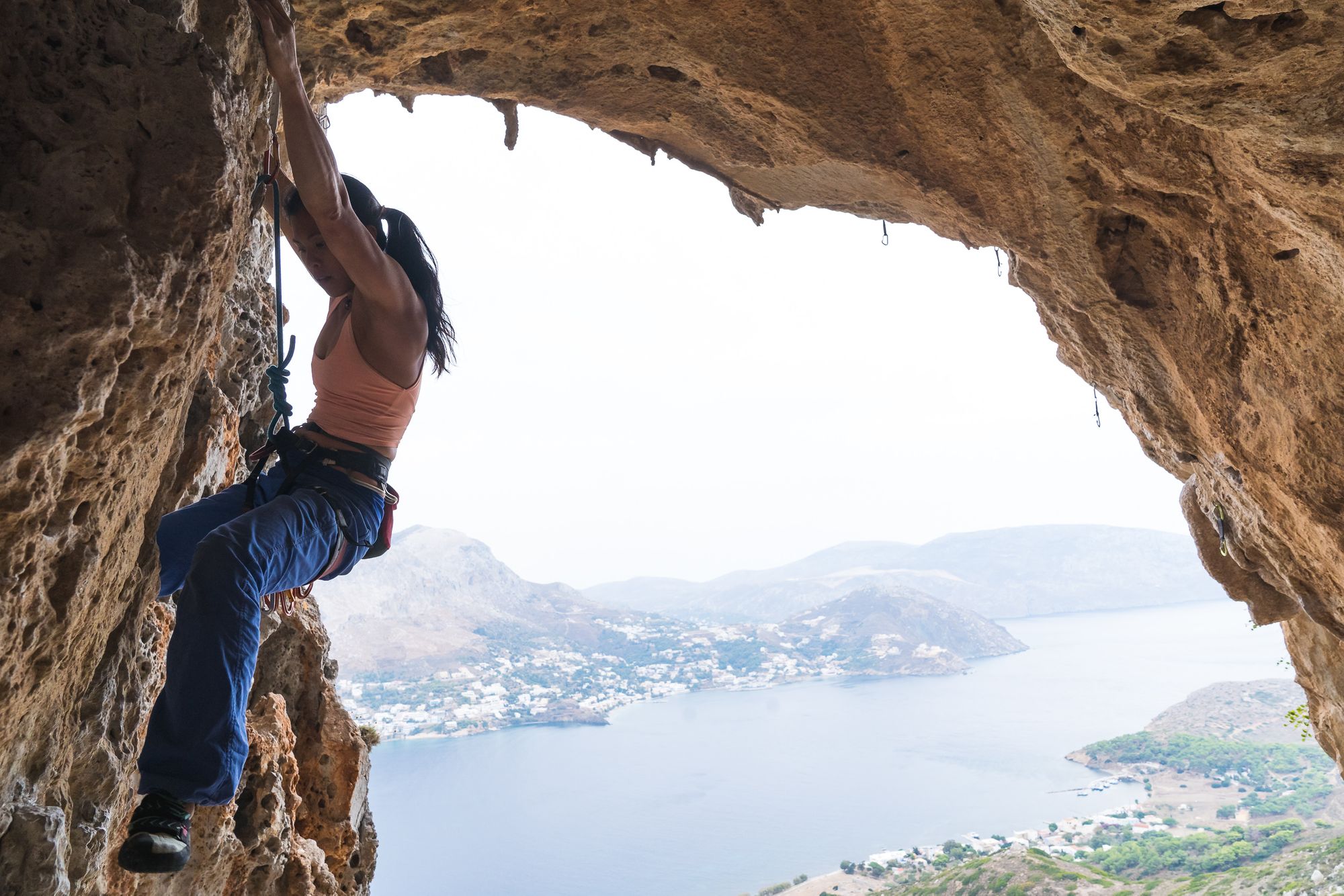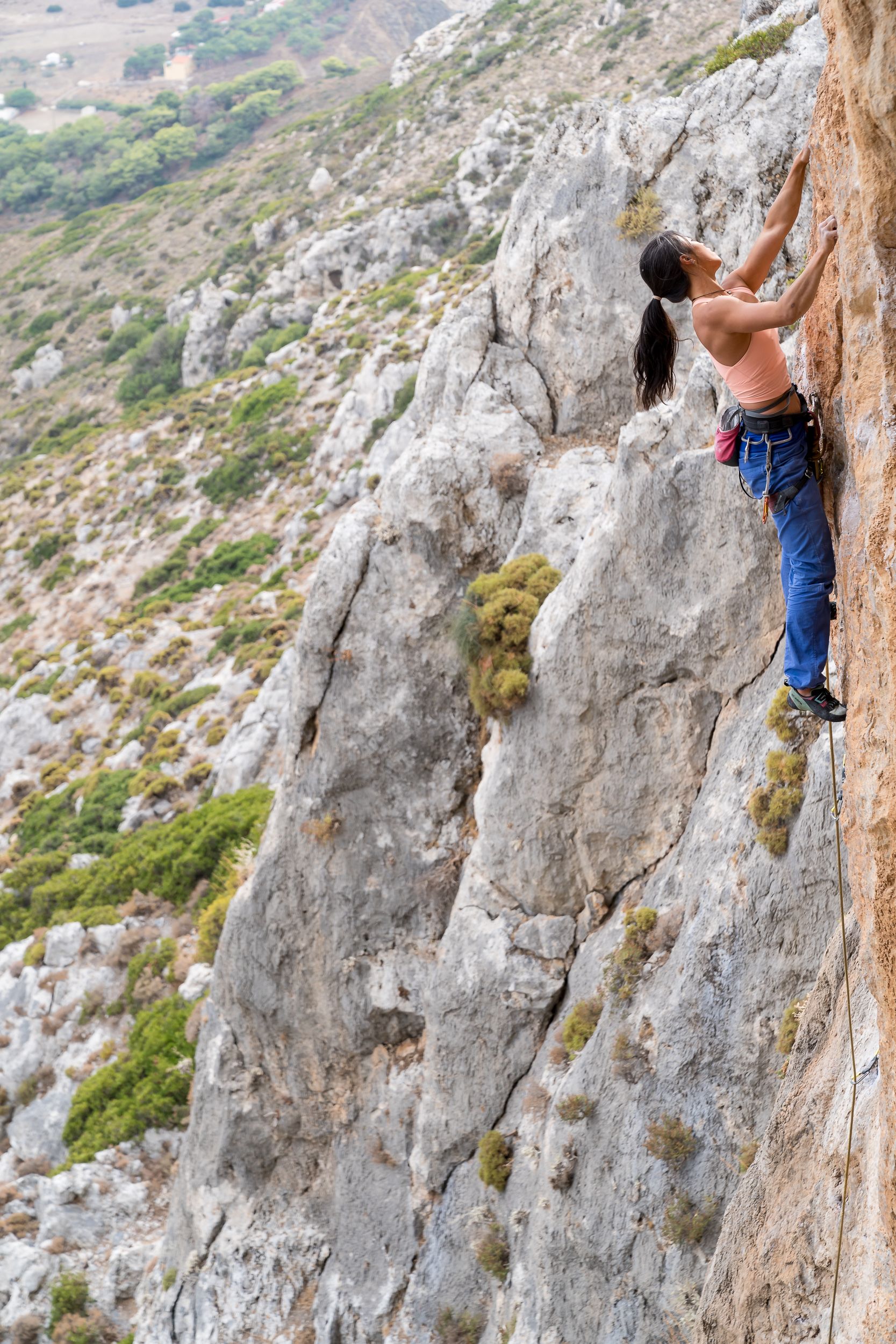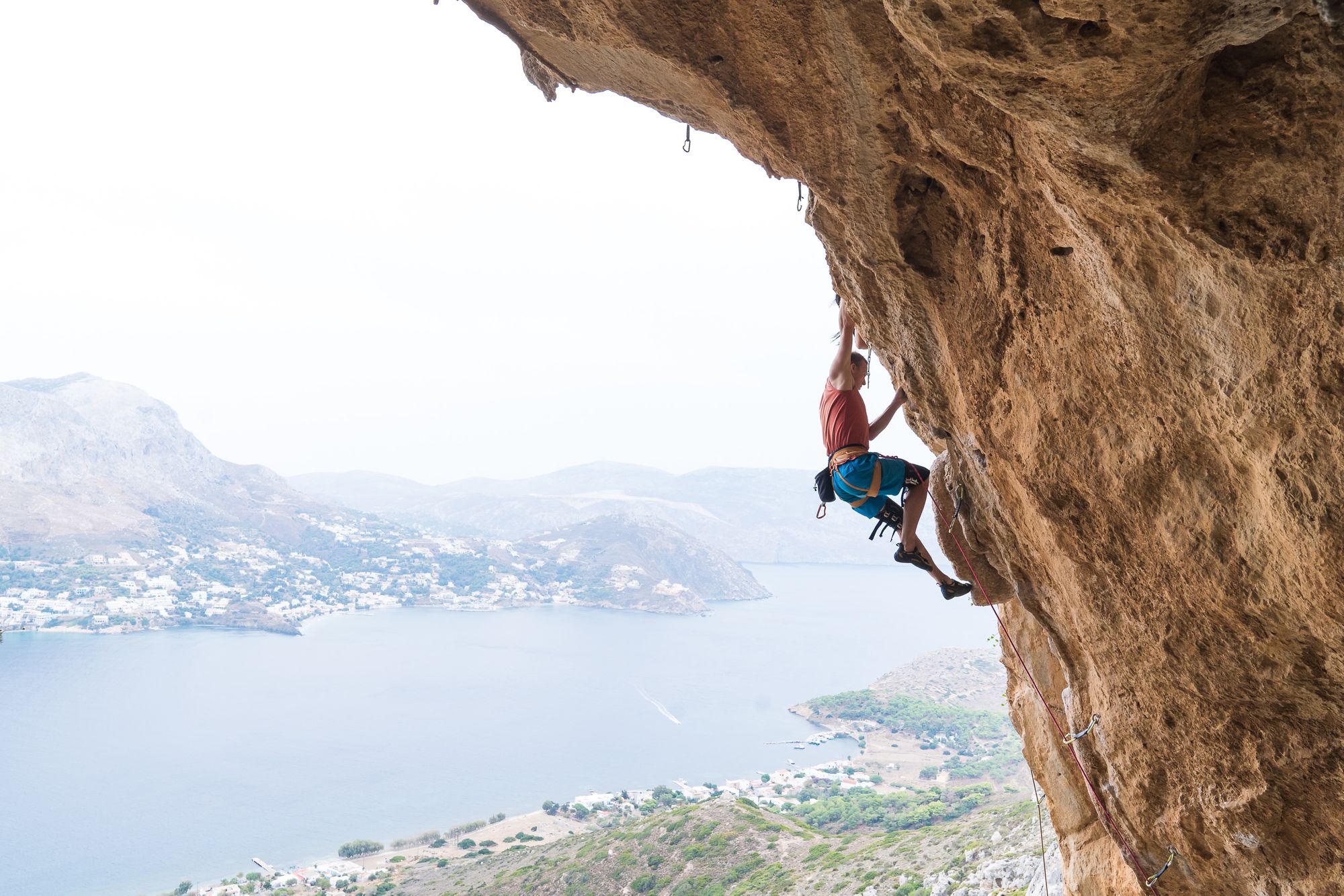 Dinner & Night Life
Our crew had our meetup spot picked out; a little rocky pier that reached far enough into the shallow sea to let us dive straight in. It also was a prime spot to sit and watch the sunset and polish off a cheap bottle of wine. Some of the bottles were hits, some were misses. You never knew what you'd get at four euros a pop.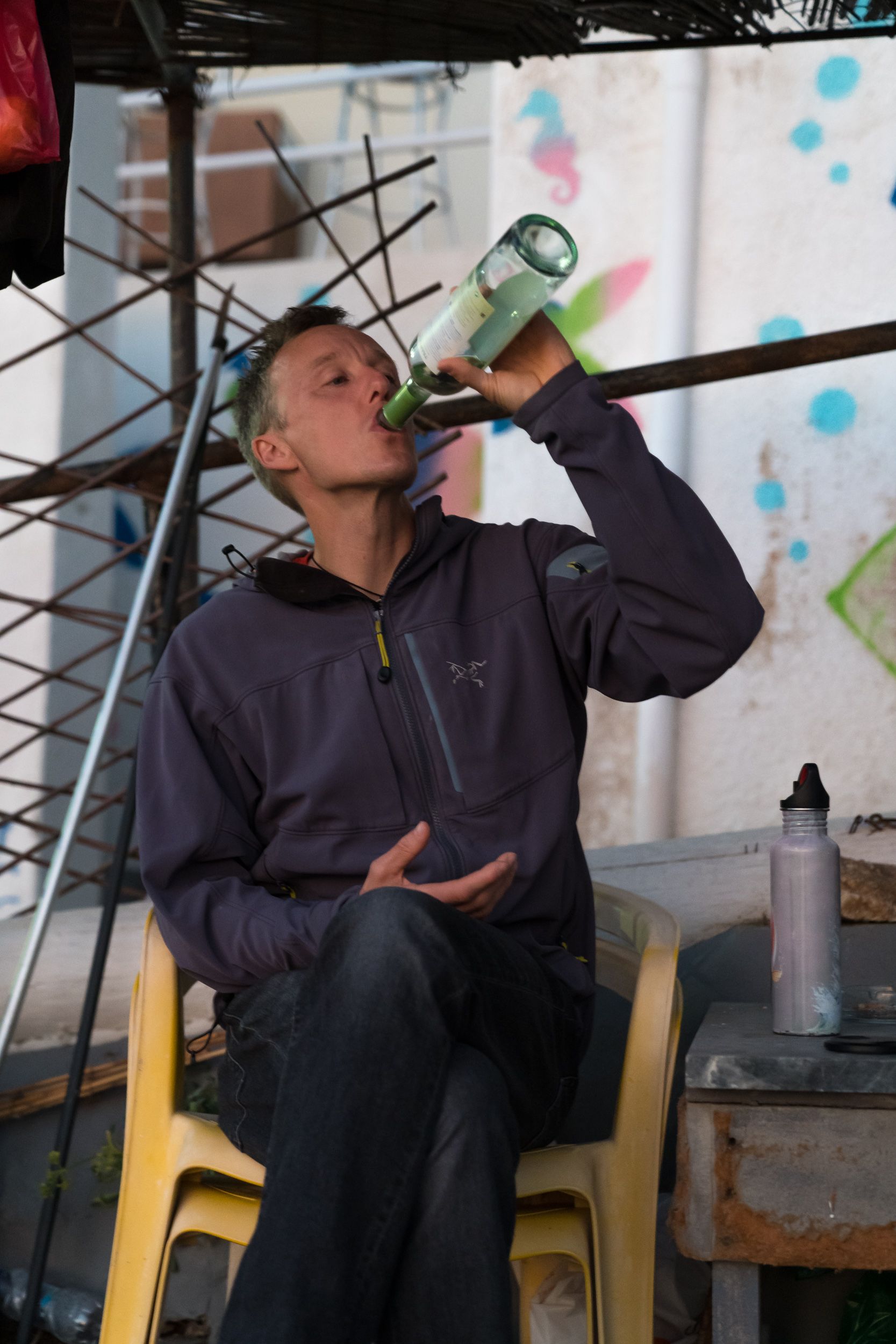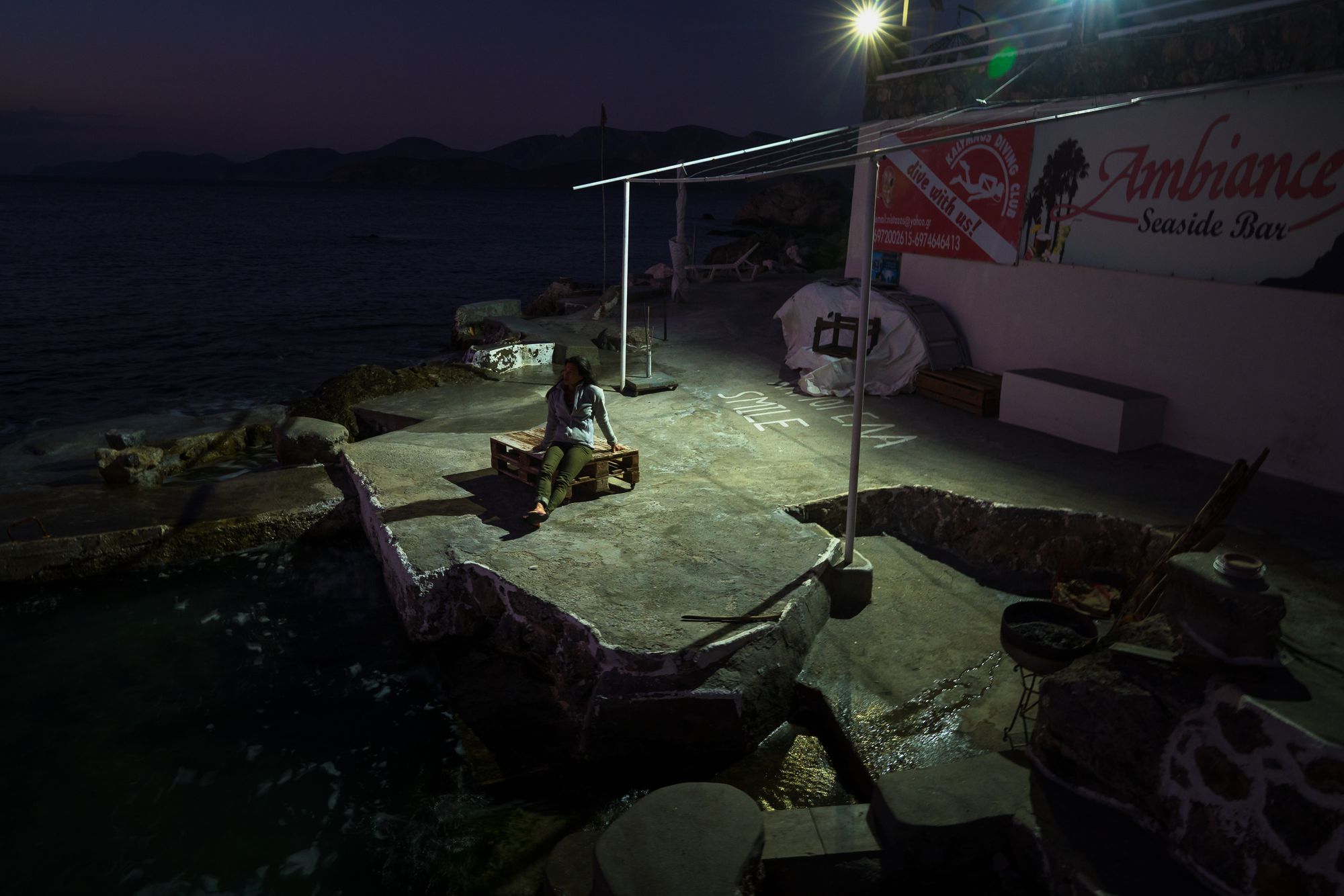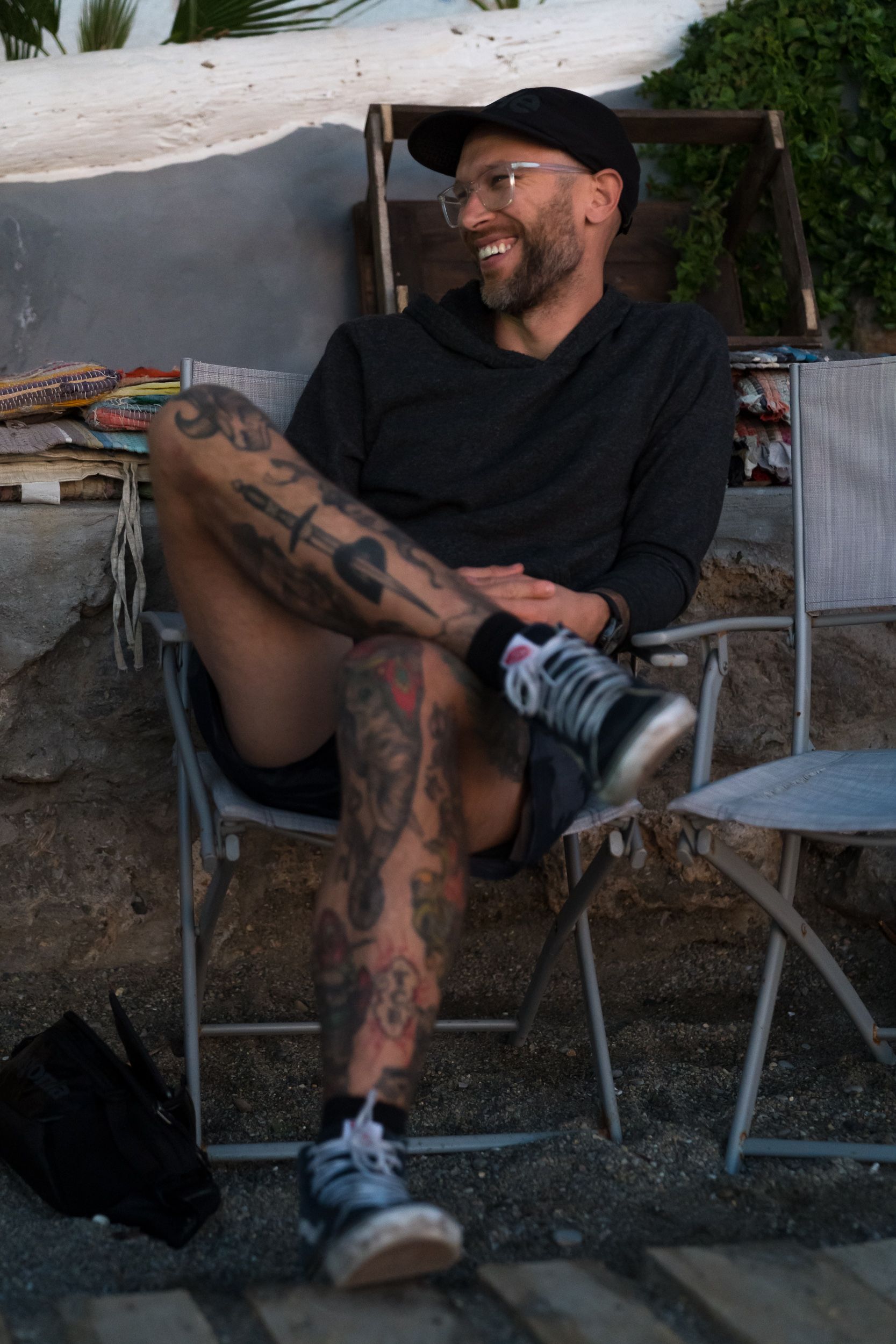 We changed dinner locations just about every night, though by the end most of the team had settled on Kokynidas ("cock-and-eat-it" to the profane) as the venue of choice.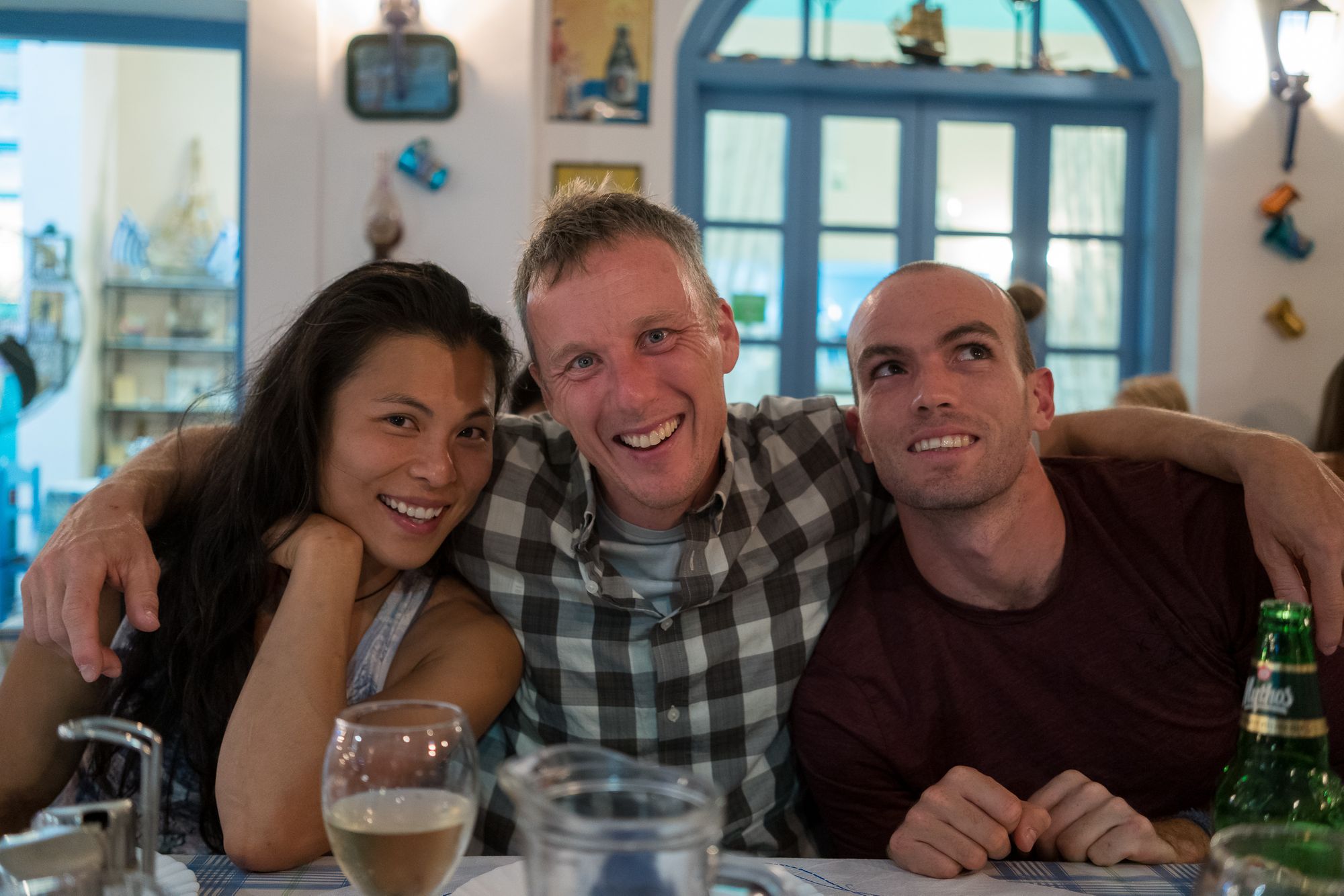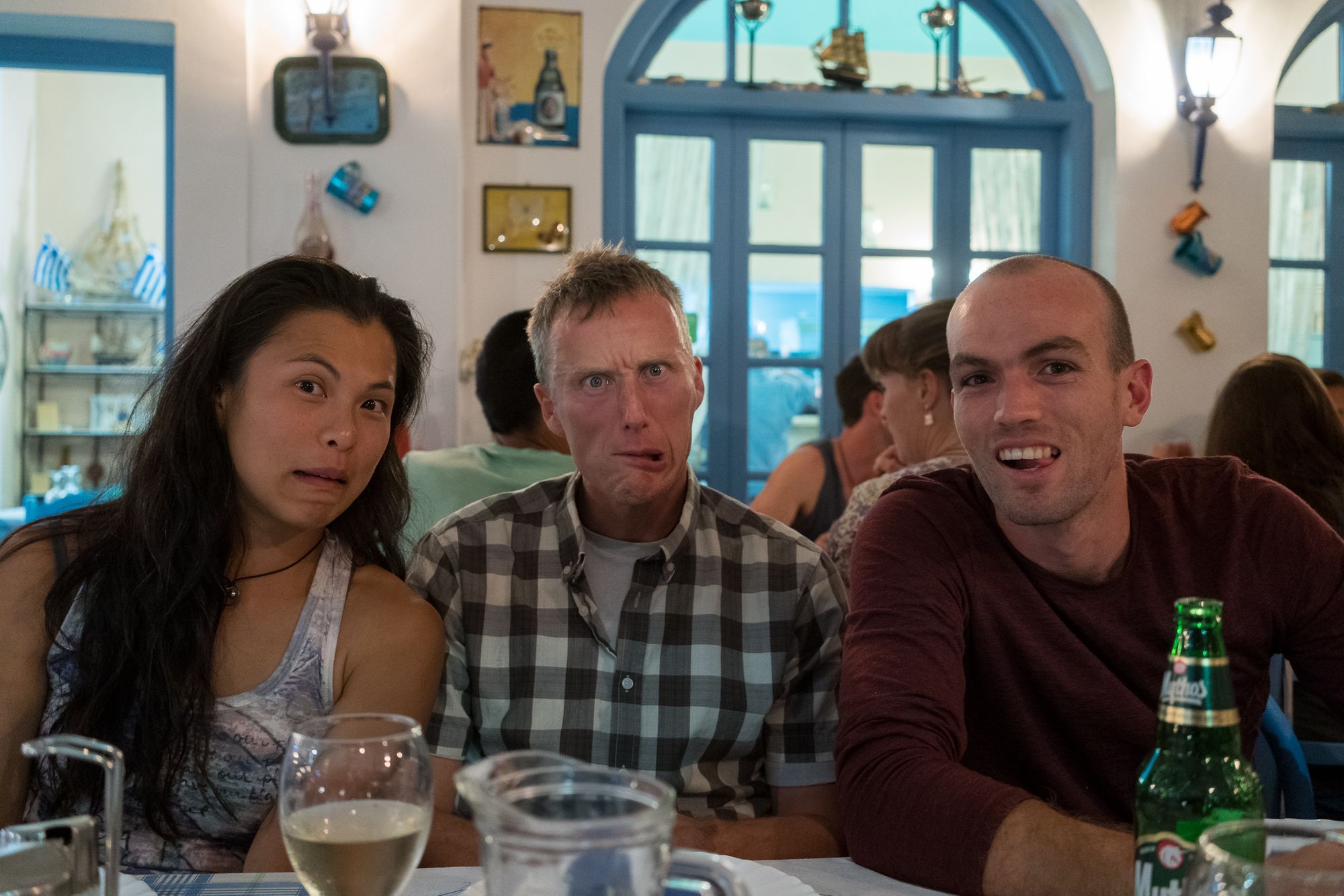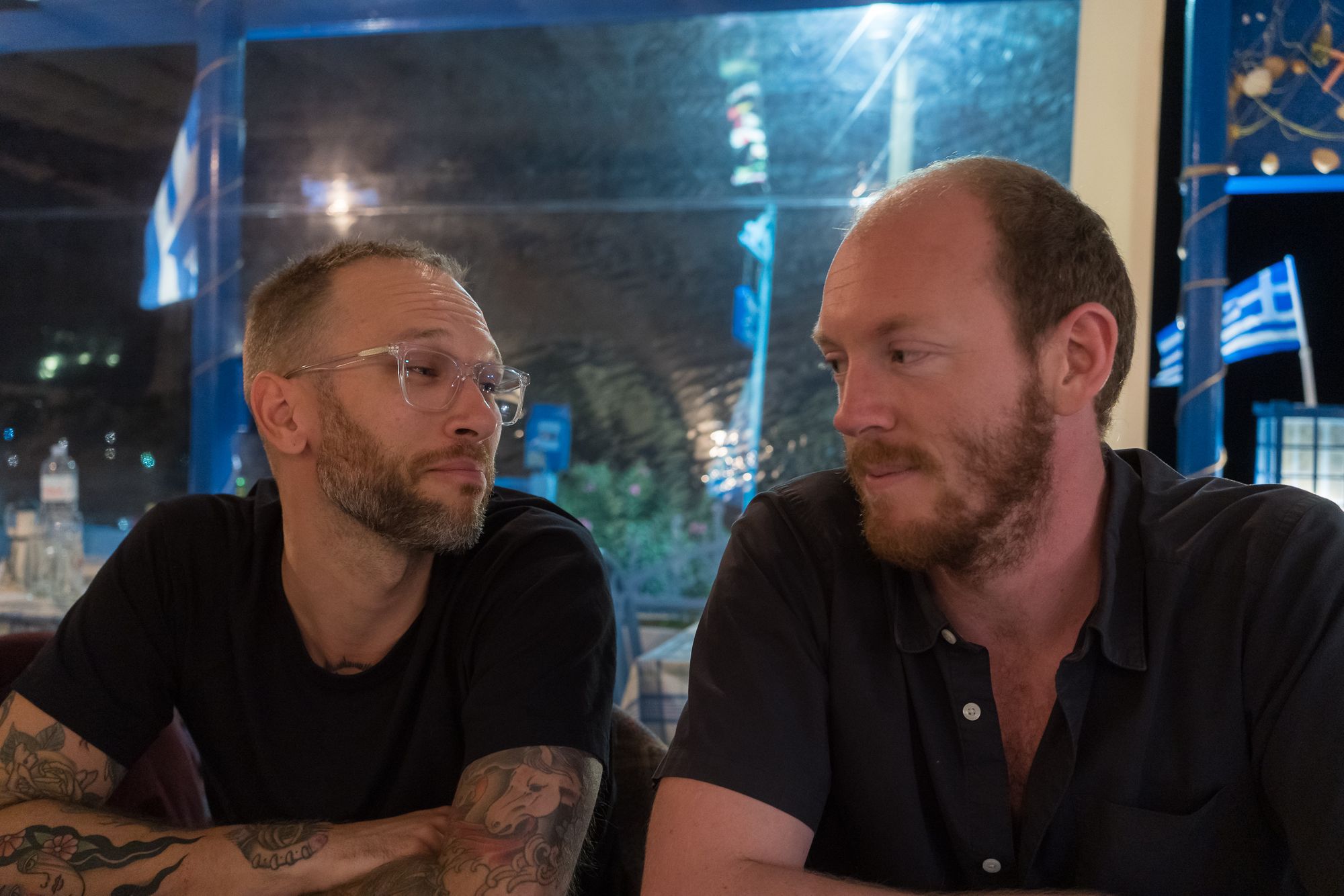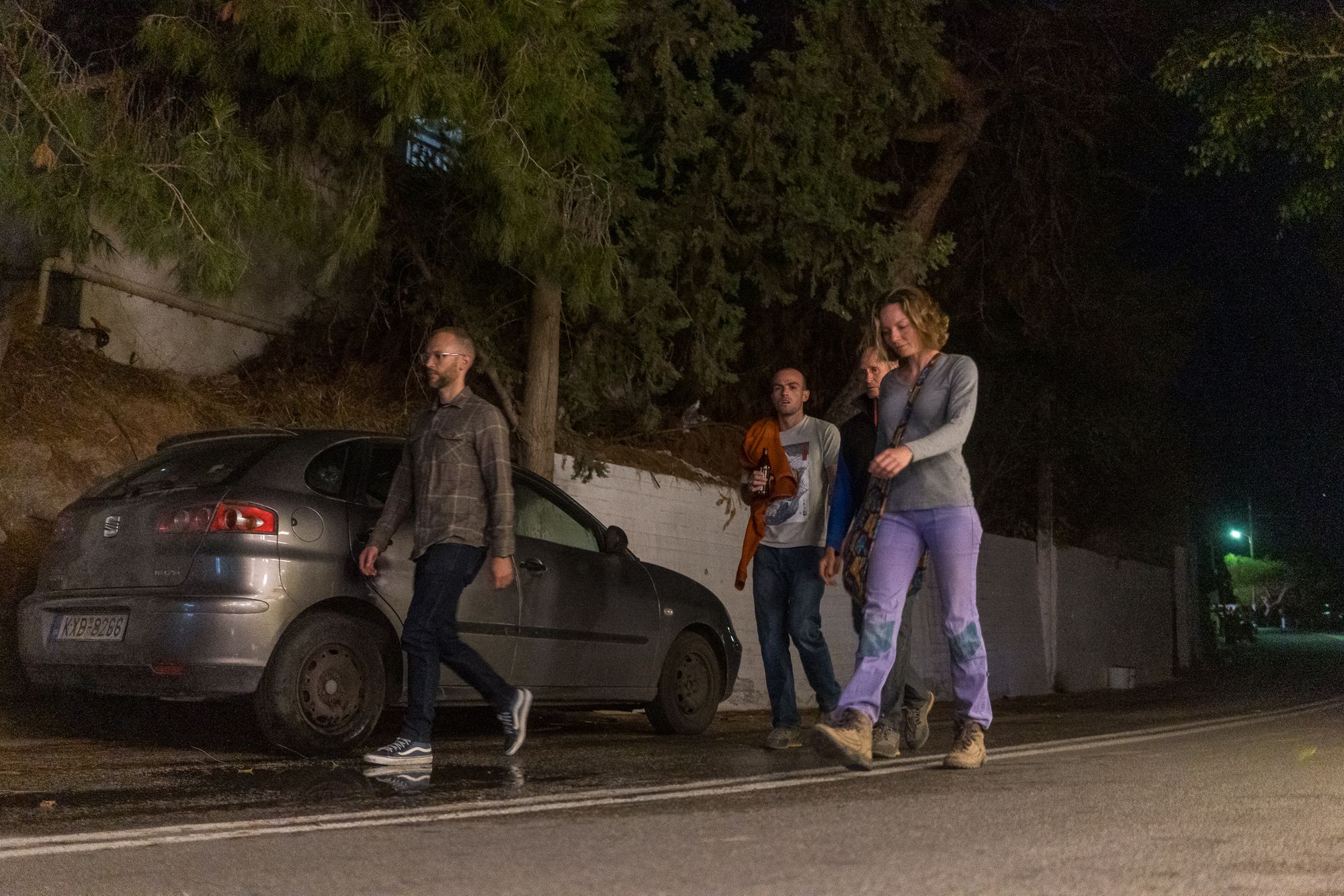 Breakfast was Sofrano's every morning but the few I rallied to cook my own up.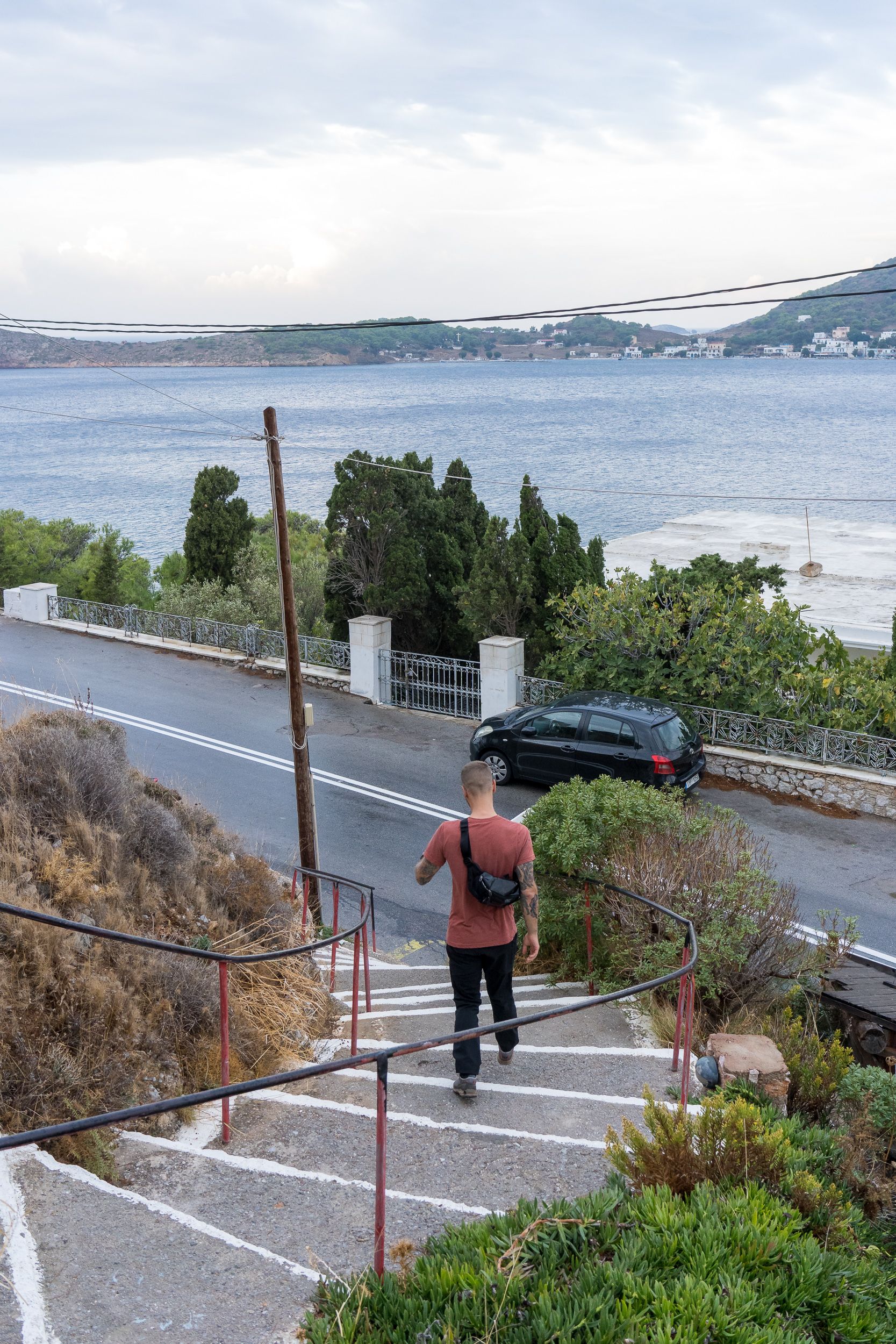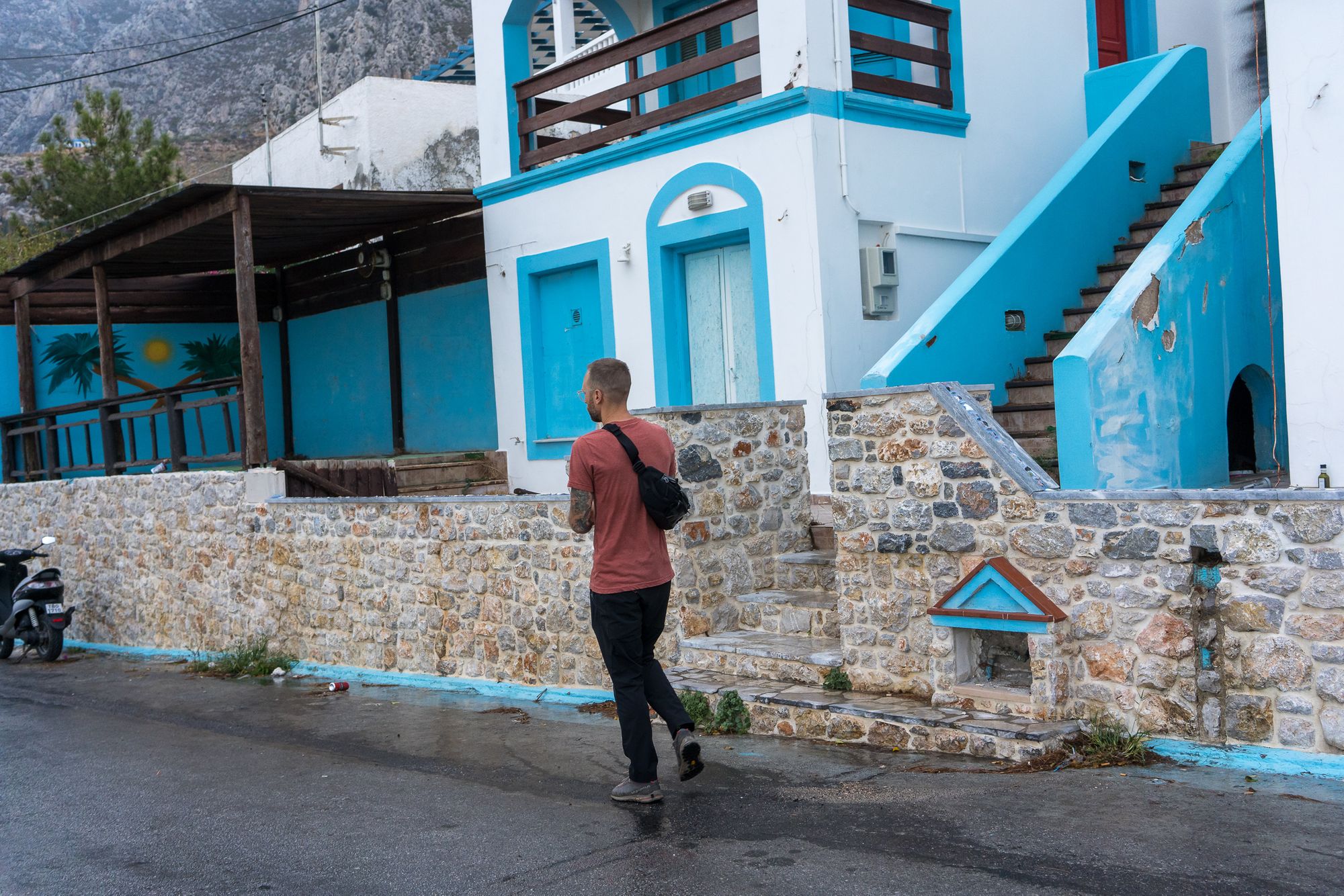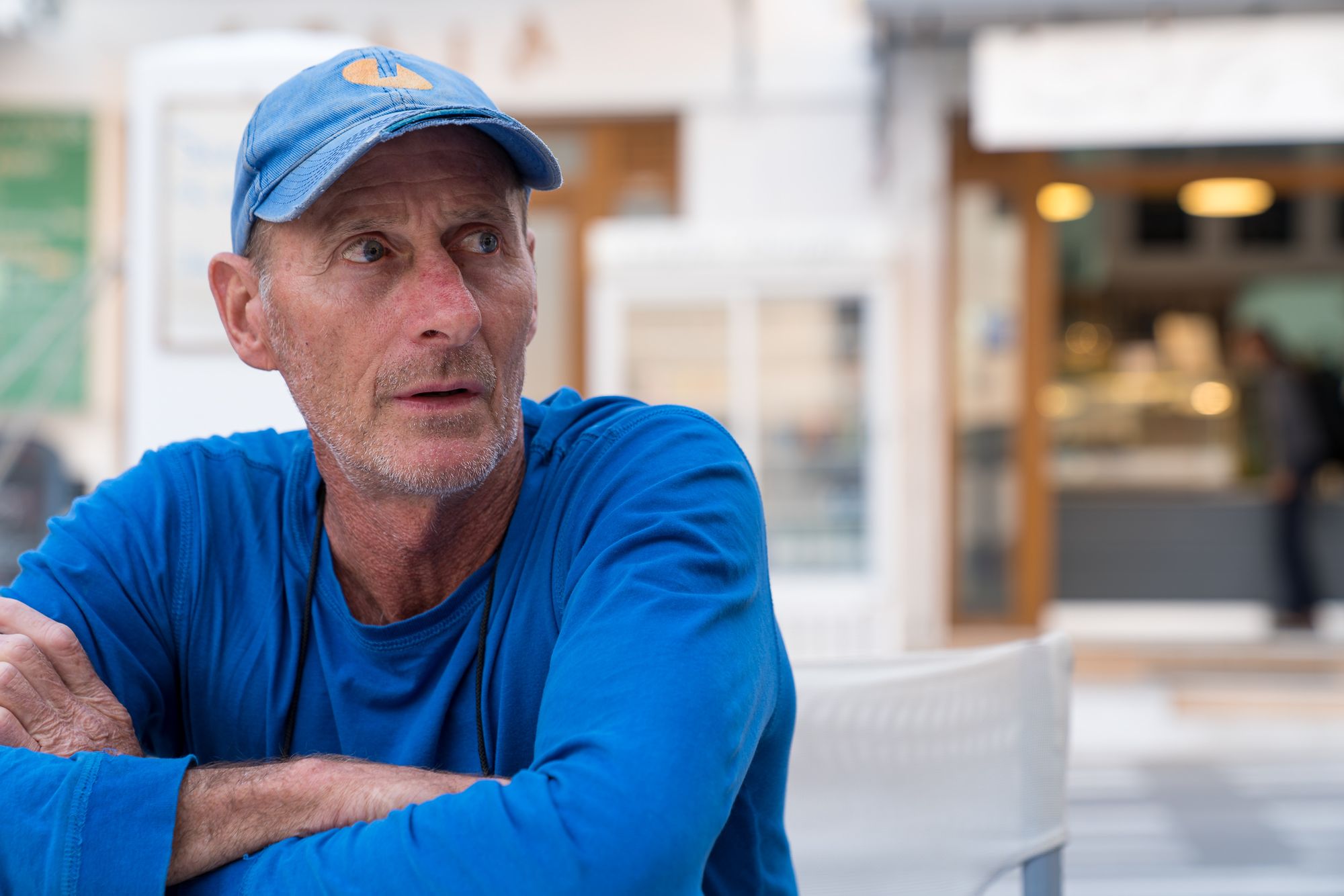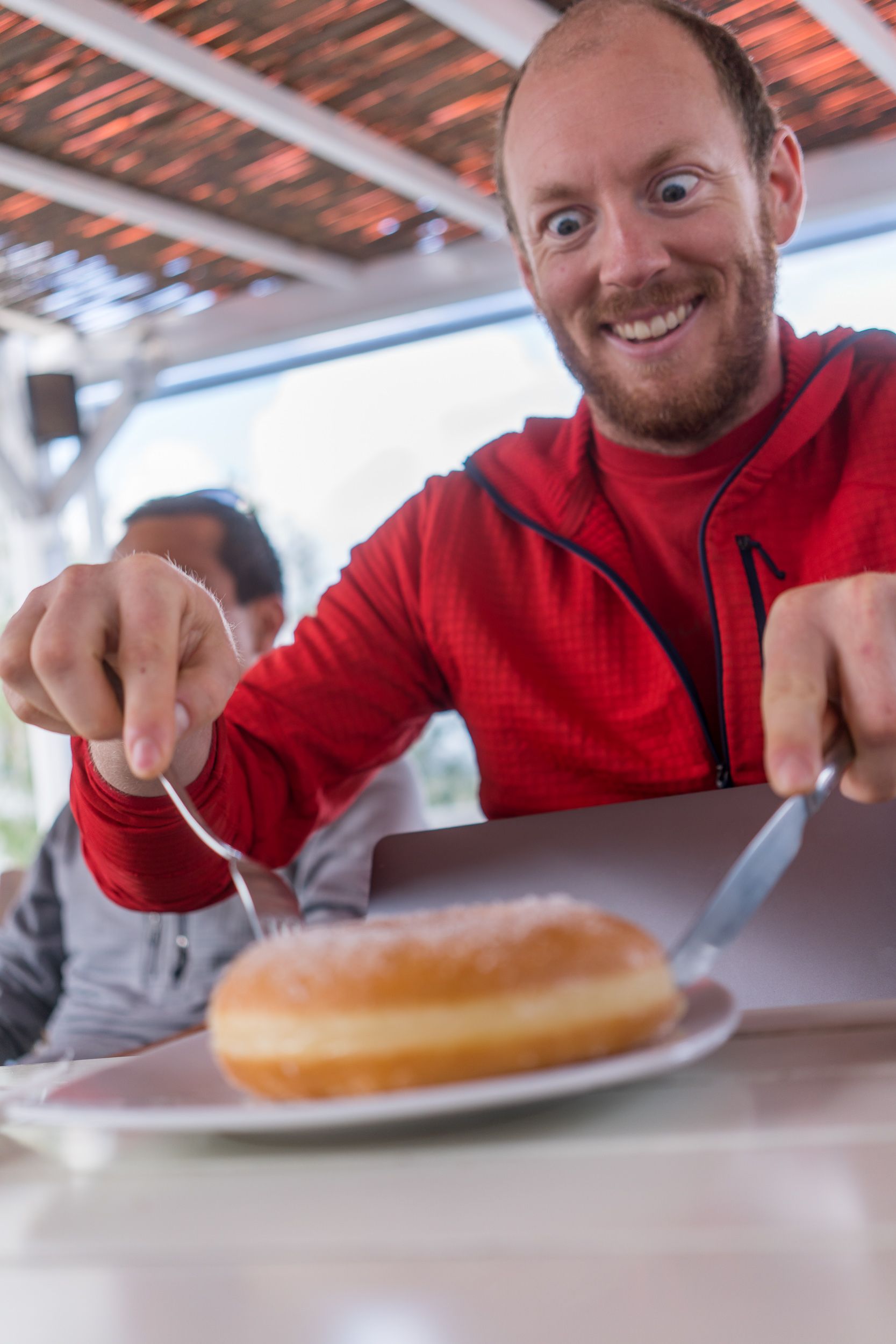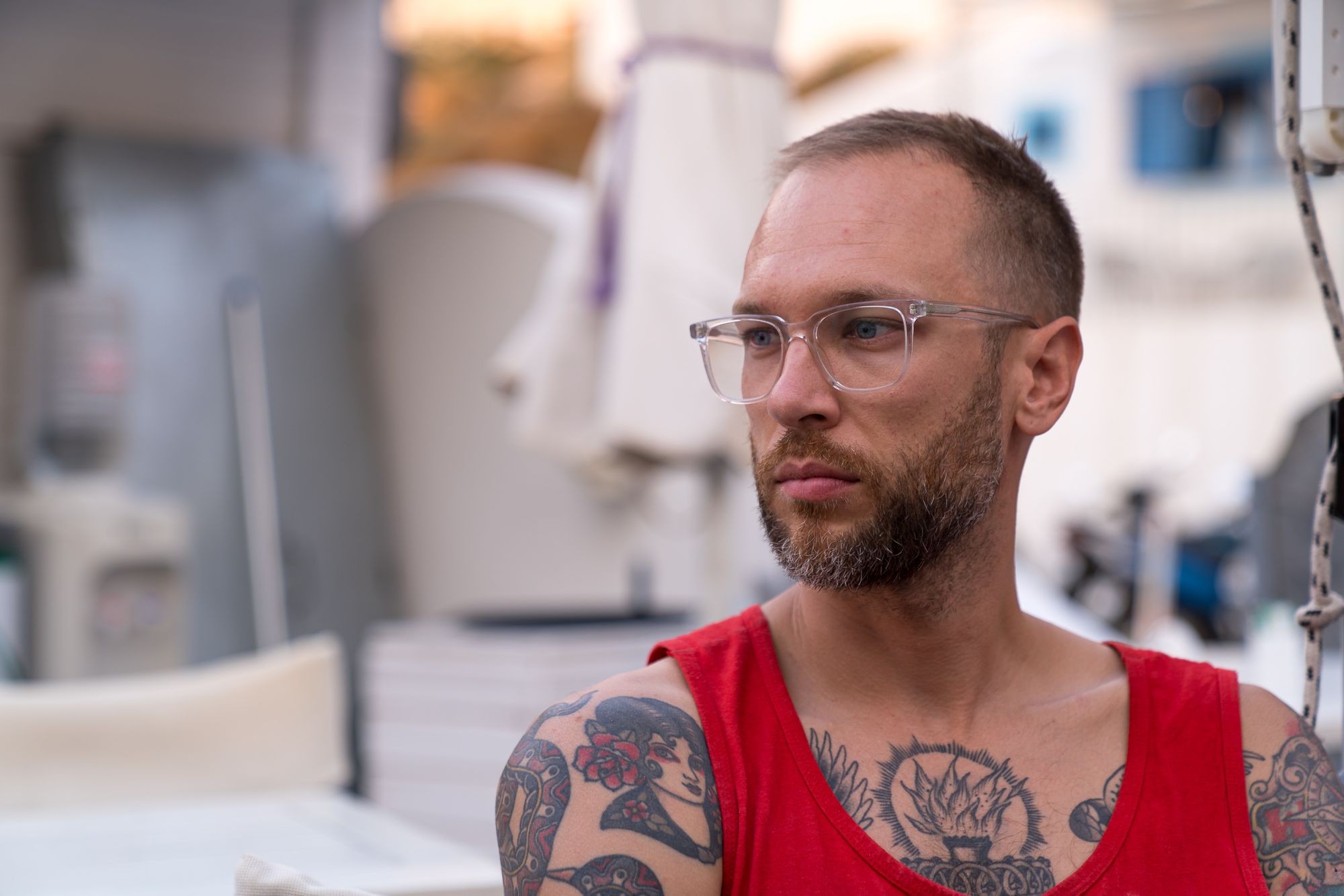 The island had an infestation of felines. The story goes, half the visiting climbers fall in love with a stray to the point of flying it back home with them.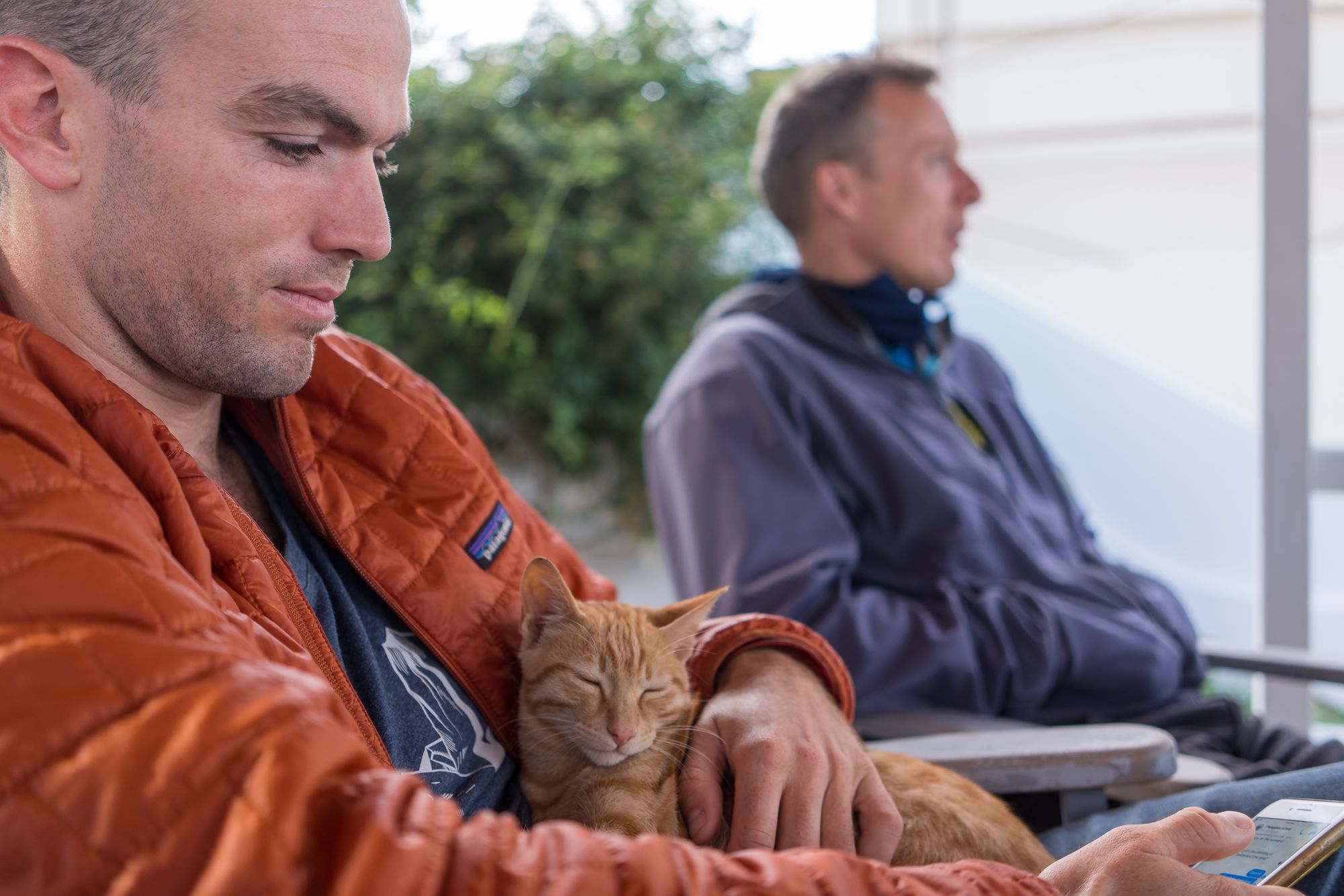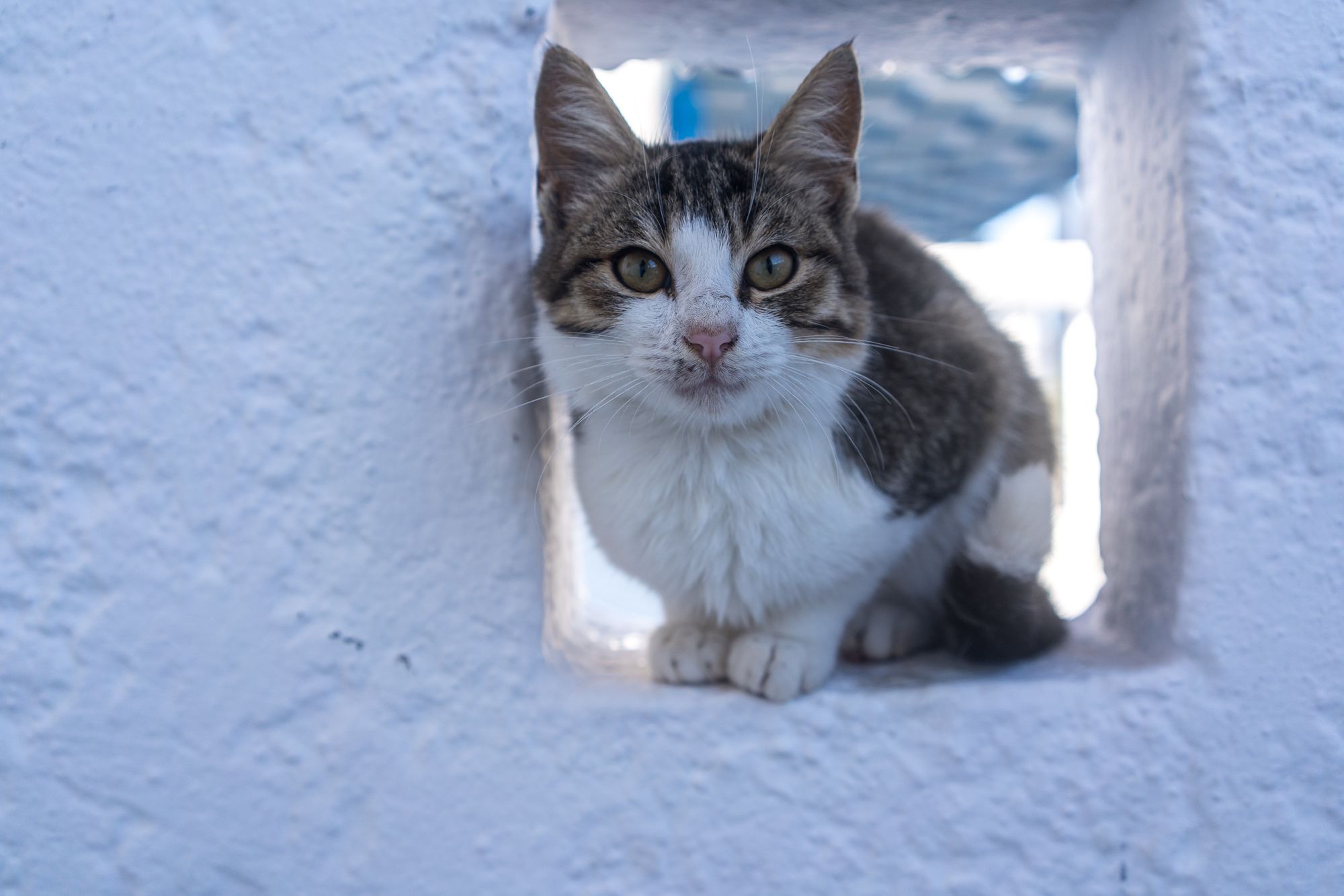 Athens
At the end of it all, Mandy, Eric and I took a taxi to the ferry, road the ferry to Kos, caught a flight to Athens, booked it to the Acropolis, had dinner, and zonked out in a hostel.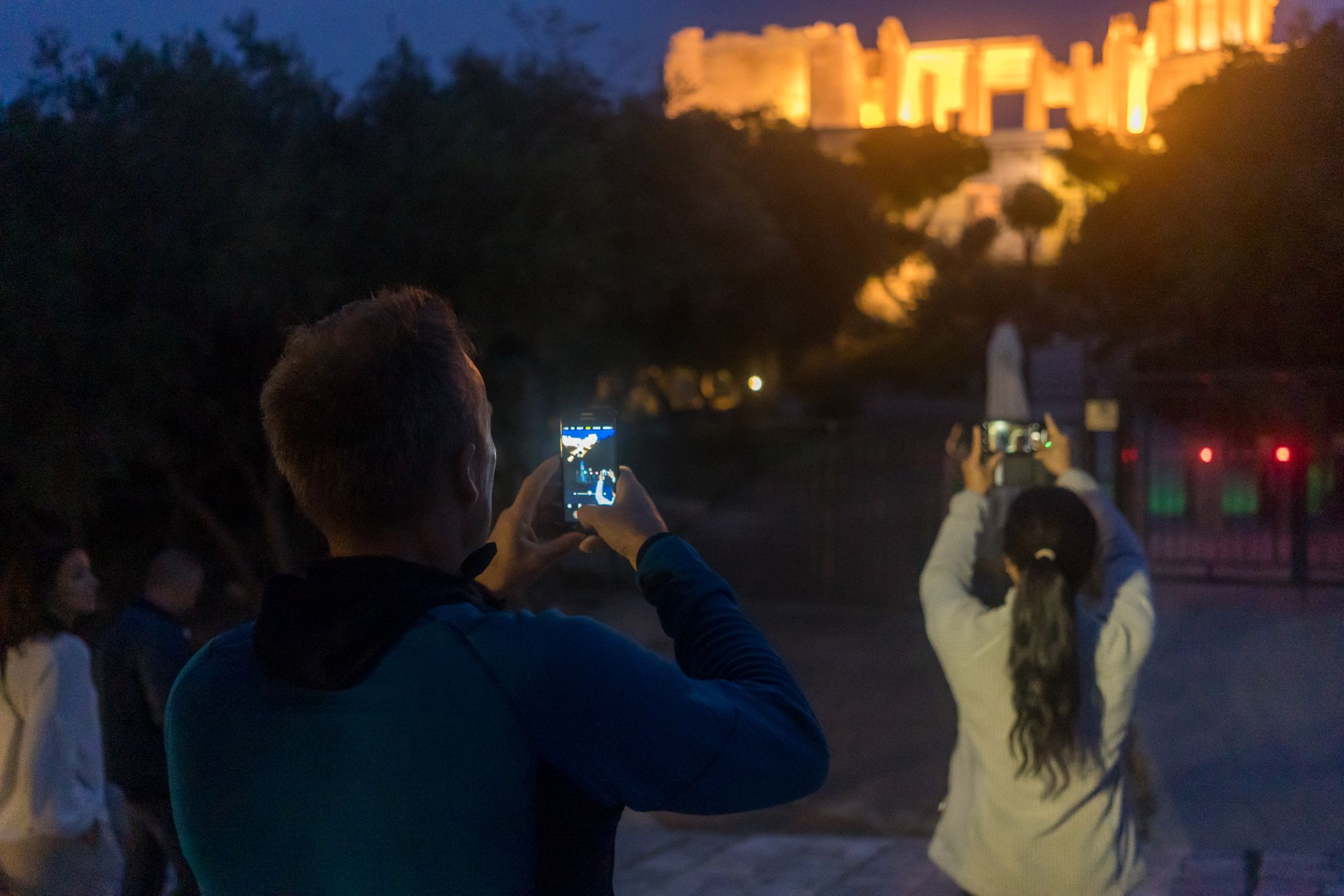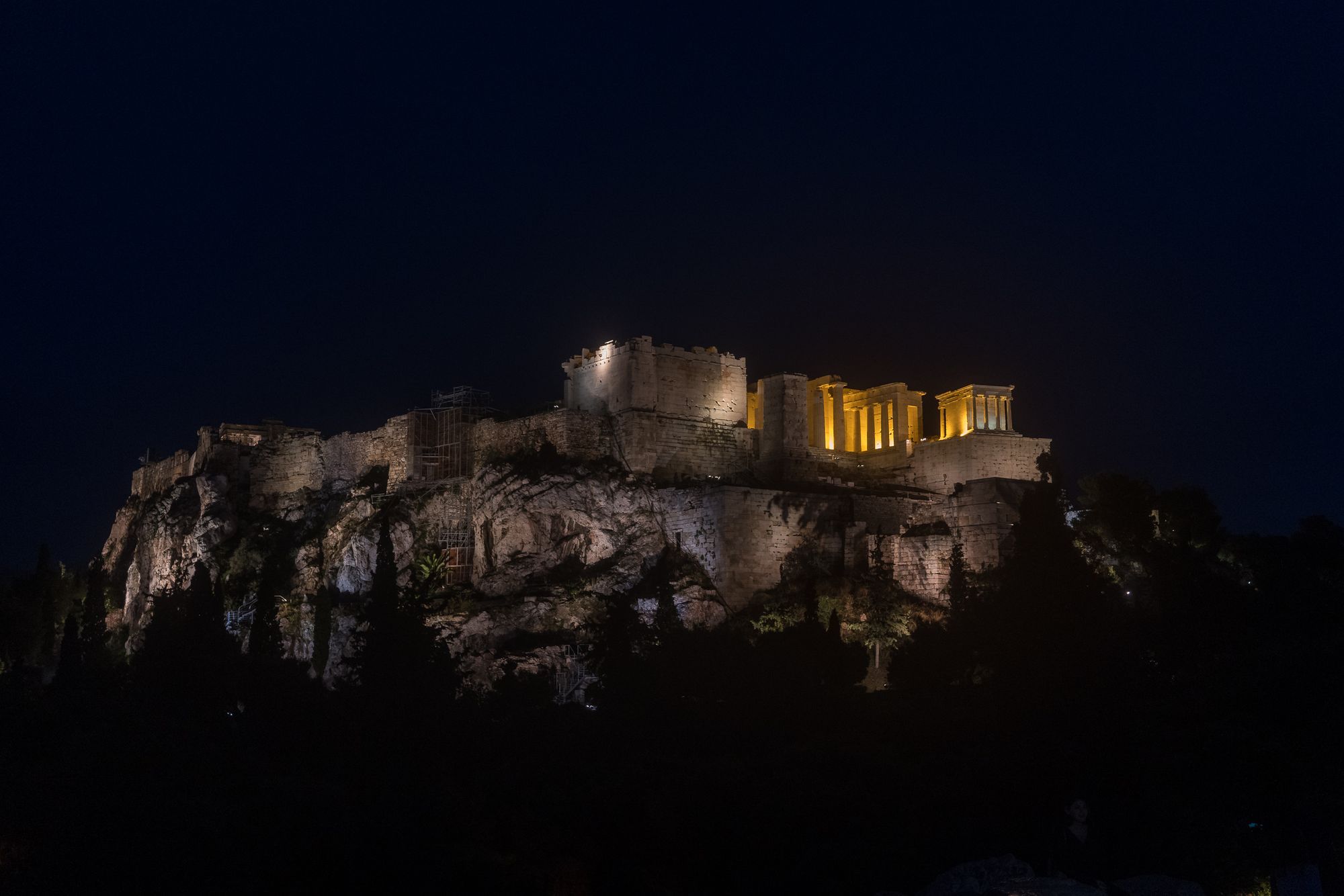 When I woke up, my friends had already left. Nothing left but to continue the journey towards Barcelona, where I'd meet up with Stacy...