Santa Brought Snow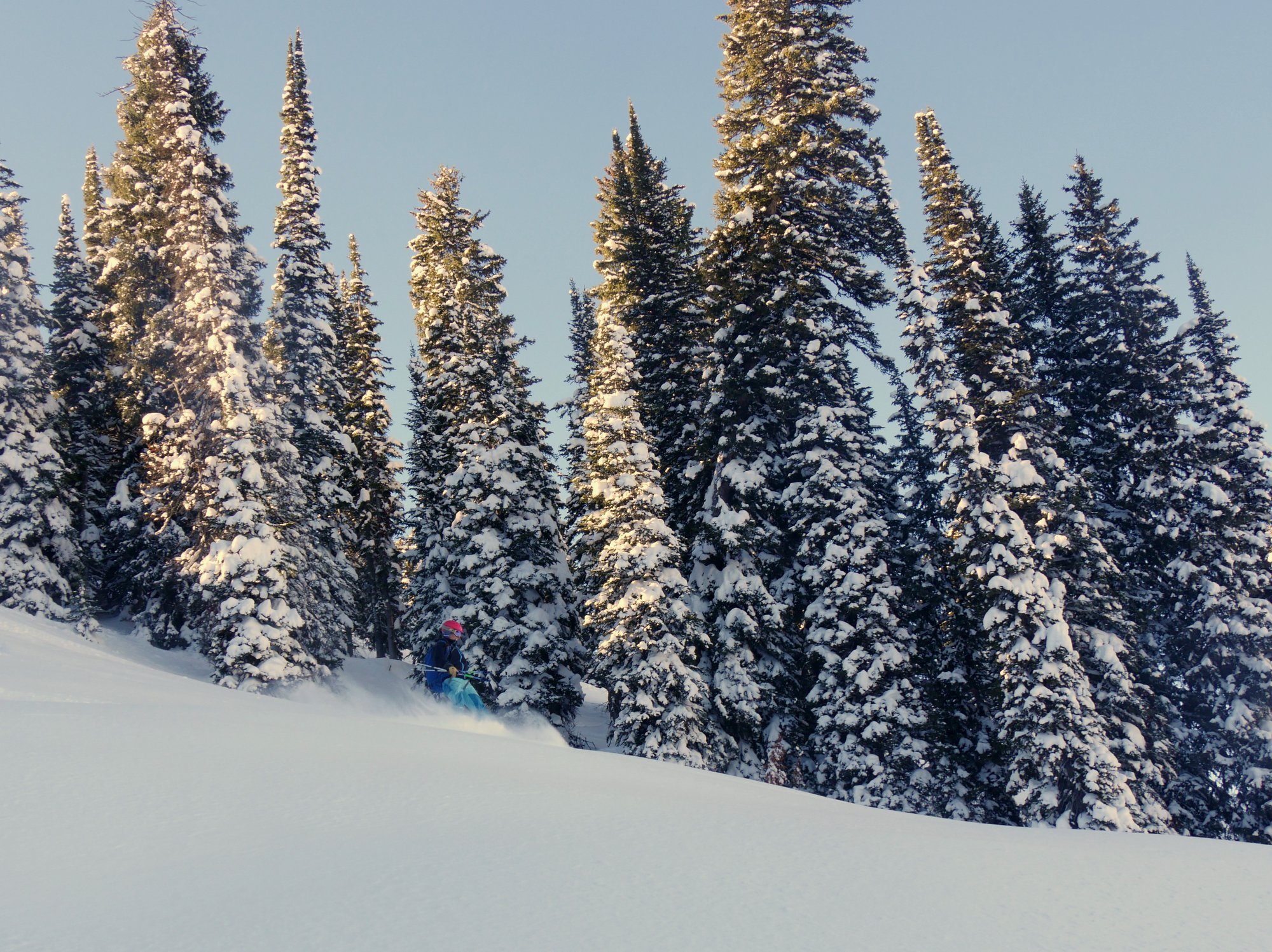 I first skied Jackson one year ago now. Hi Martin, Andrea, can't wait to get back out with you guys again. Who would've thought this is where I'd end up?
Christmas Day at JHMR
Christmas was my first true powder day at the resort. I get it now. I skied from bell-to-bell for the first time as well. The day started with laps on the Southern half of the resort alongside Reid, Greg, and Matt.
Reid helped me discover that two major injuries in the last year in no way impacted my willingness to throw my body off of cliffs.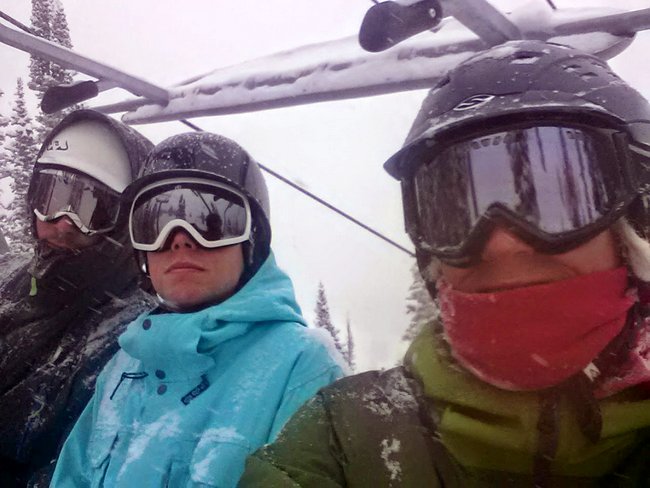 Then Emily and I spent the afternoon putting our powder noses to the test around AV. We stuck to the trees, and I howled at giggled at every pillow and rock I could find to jump off of.
Oh, and Emily found Santa. We said thank you for the snow.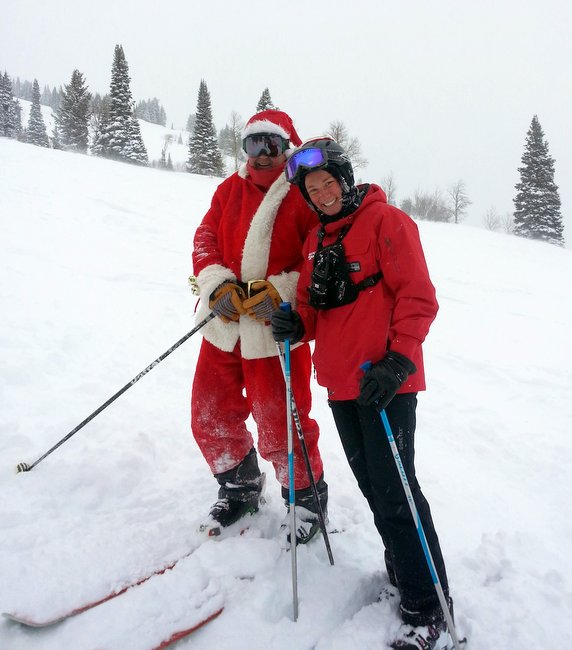 My skiing levelled up a lot that day.
Moose Brush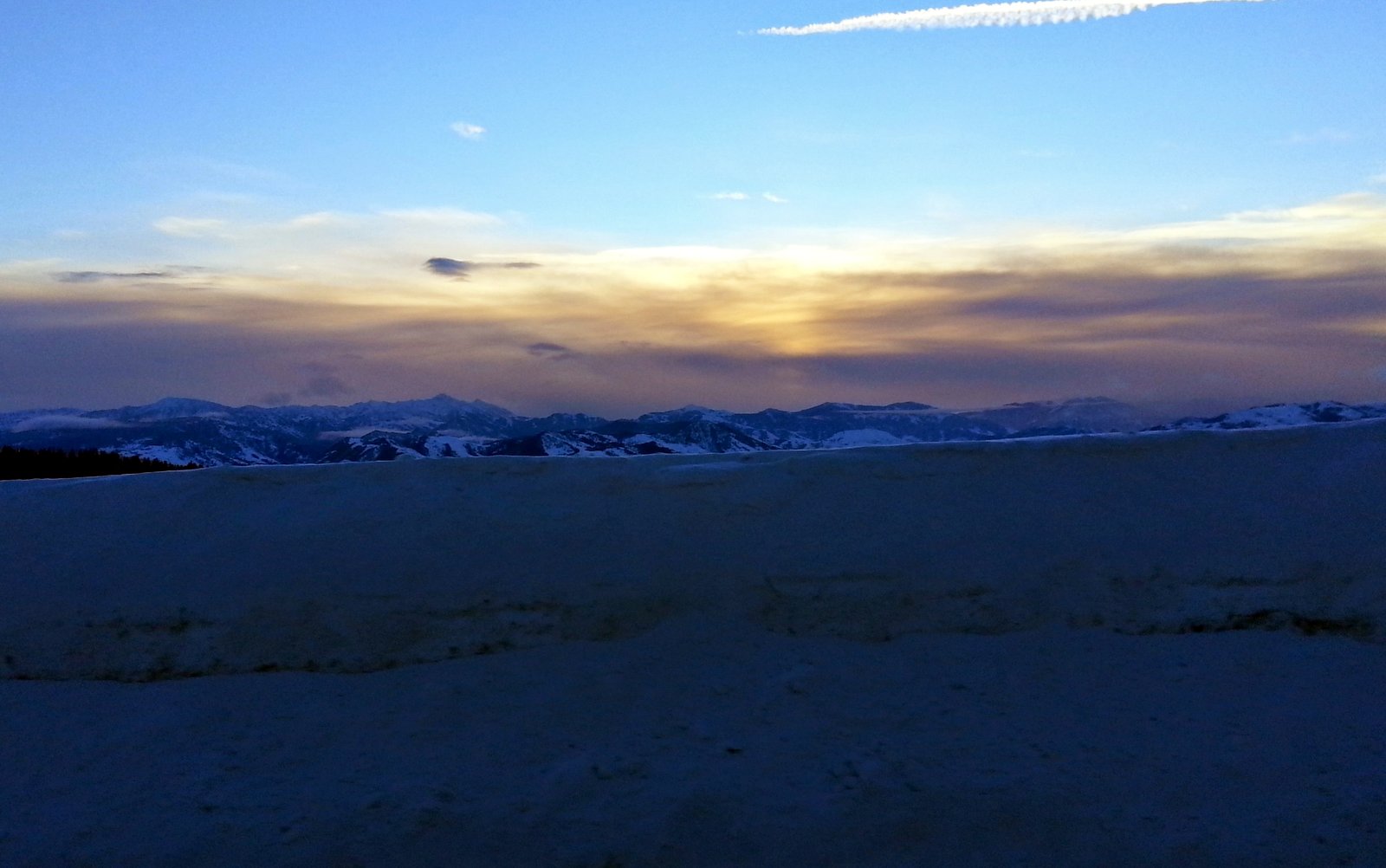 The day after Christmas, Chris and I got out to Moose Brush in East Mail Cabin Creek. The powder, it was up to here.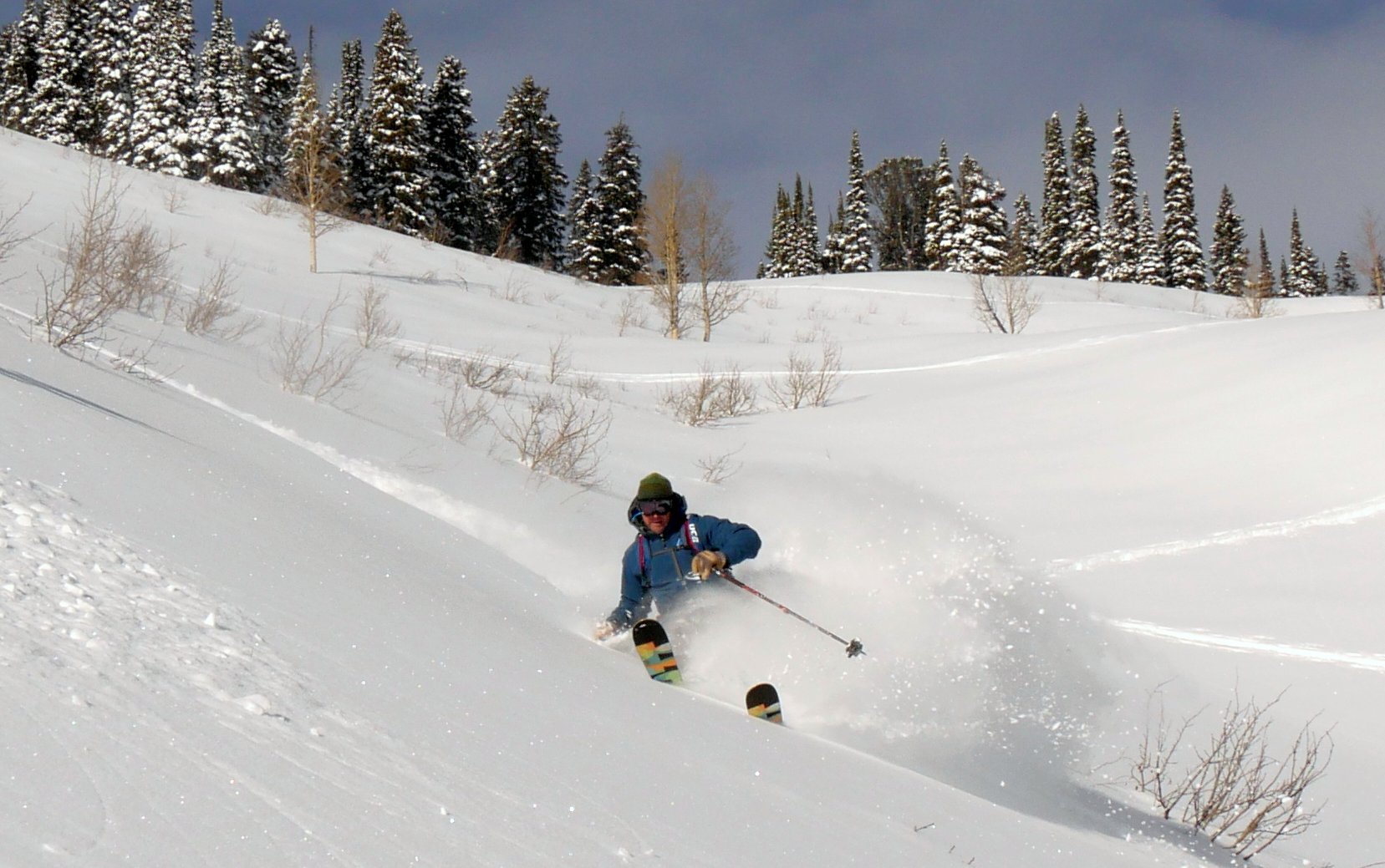 We farmed three laps before our tracks were drafted.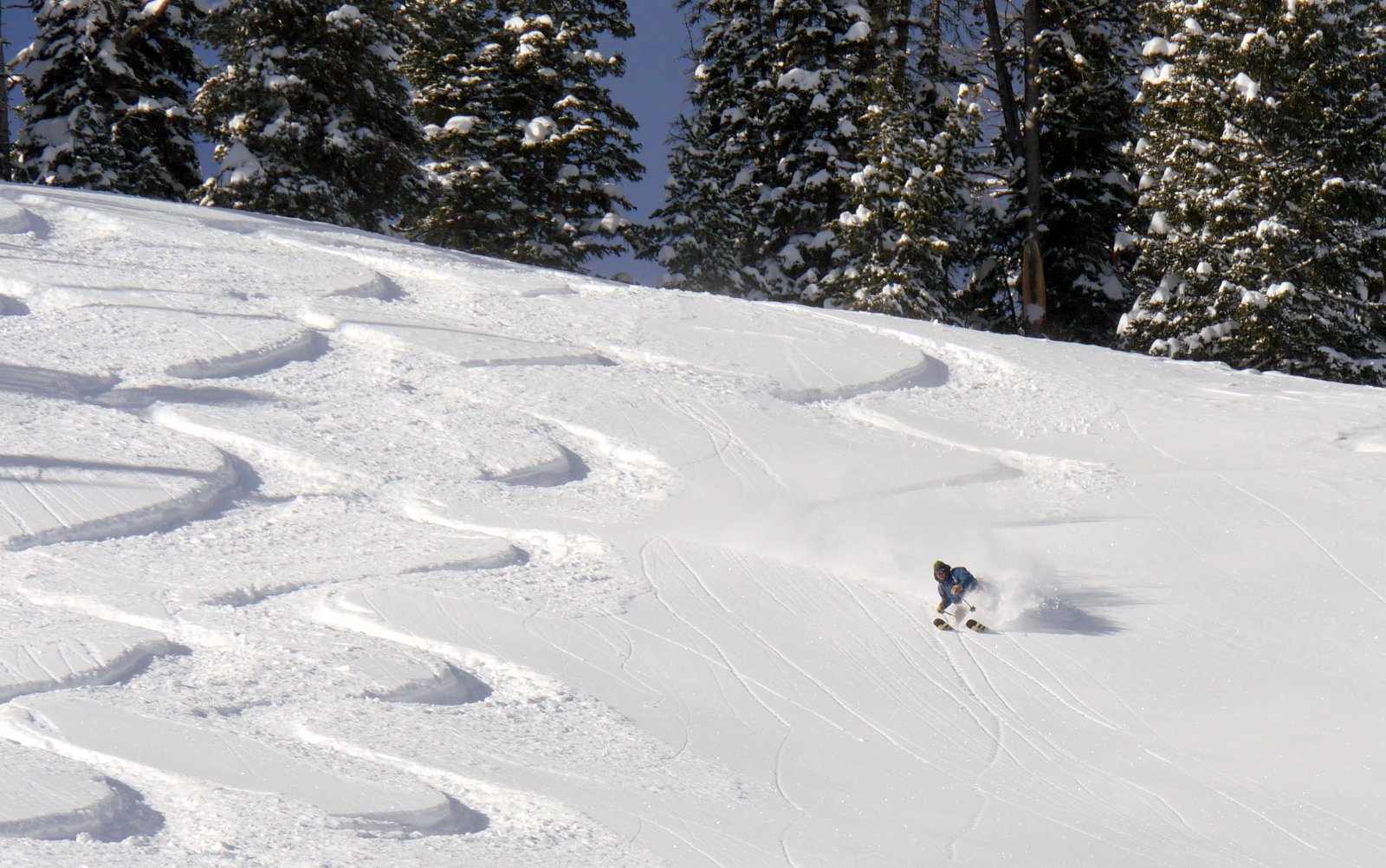 As the unclean masses destroyed our pow we headed to the backside for Chris's secret stash, where no mortal had ever laid lines (or so said Chris).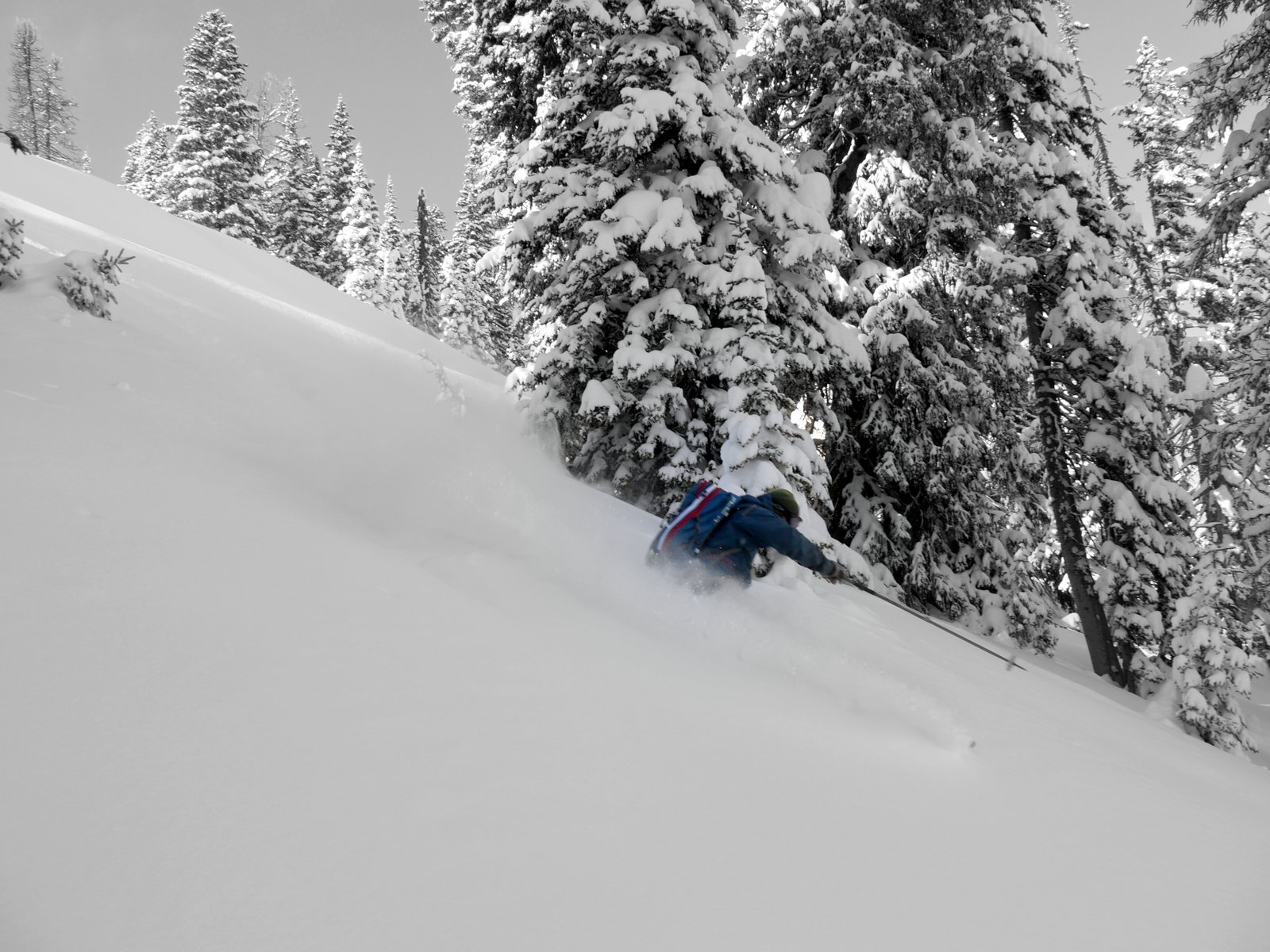 You like gifs, right?
The stash was the bueno. Too much bueno. We (Chris, really) broke a new skin track up through the deep powder just for one more lap. At the top we transitioned, when Chris exclaimed,
"Wait, what's wrong with this picture?... Those bastards!"
Except, I think, with more naughty words. Our tracks had been followed, our lines poached.
Back to the Resort
I thought I was going to take the 27th off, but when I caught myself at noon sitting at the counter eating crackers with peanut butter and jelly for lack of anything better to do, I thought maybe I could at least get some exercise in.
So, I spent the afternoon riding JHMR solo, exploring the groomers and talking to children and tourists on lifts.
The day after that was powder, powder up to here (where, in this case, here is Sam's beard). Chris, Sam Singer and I got after it.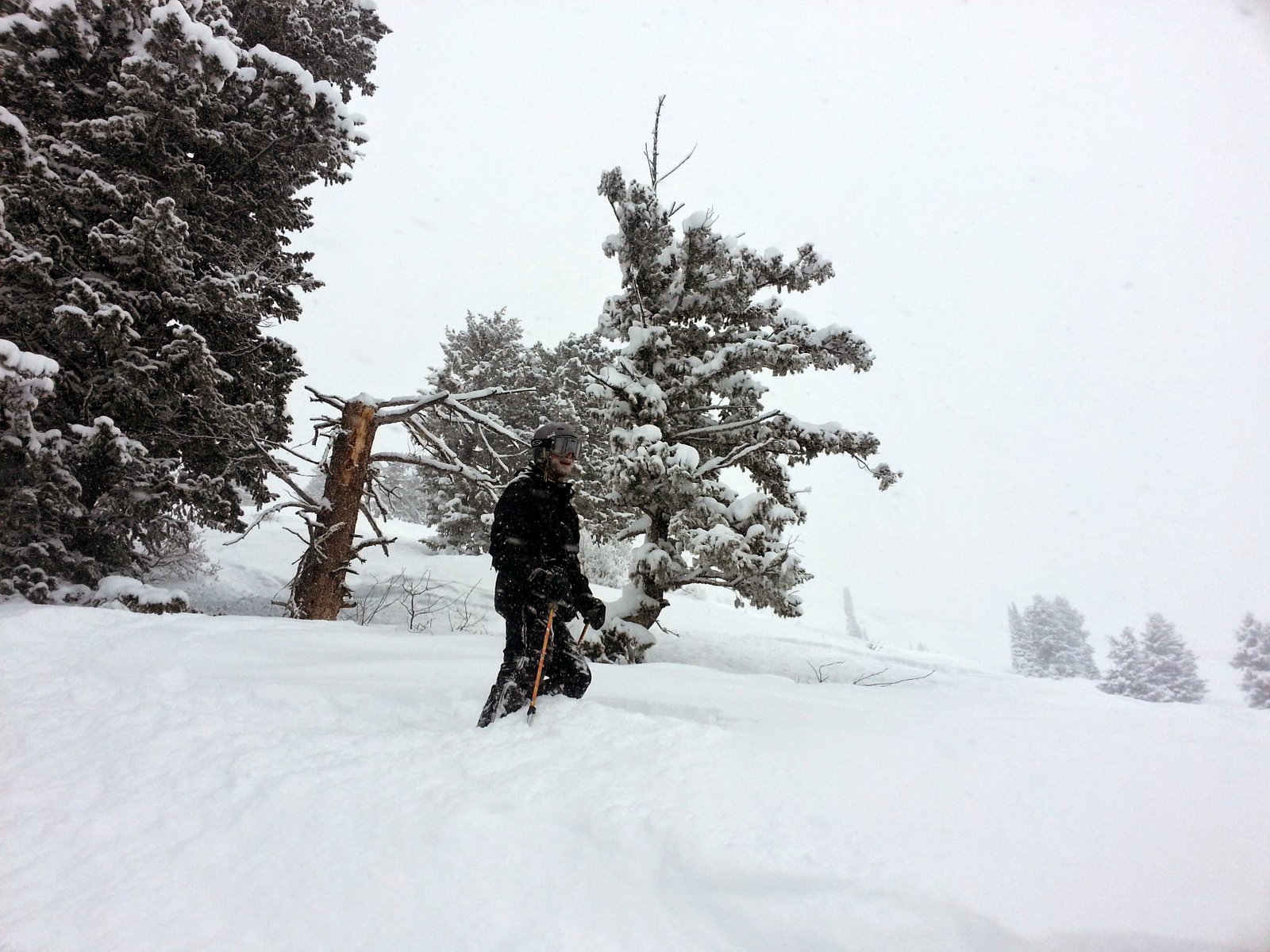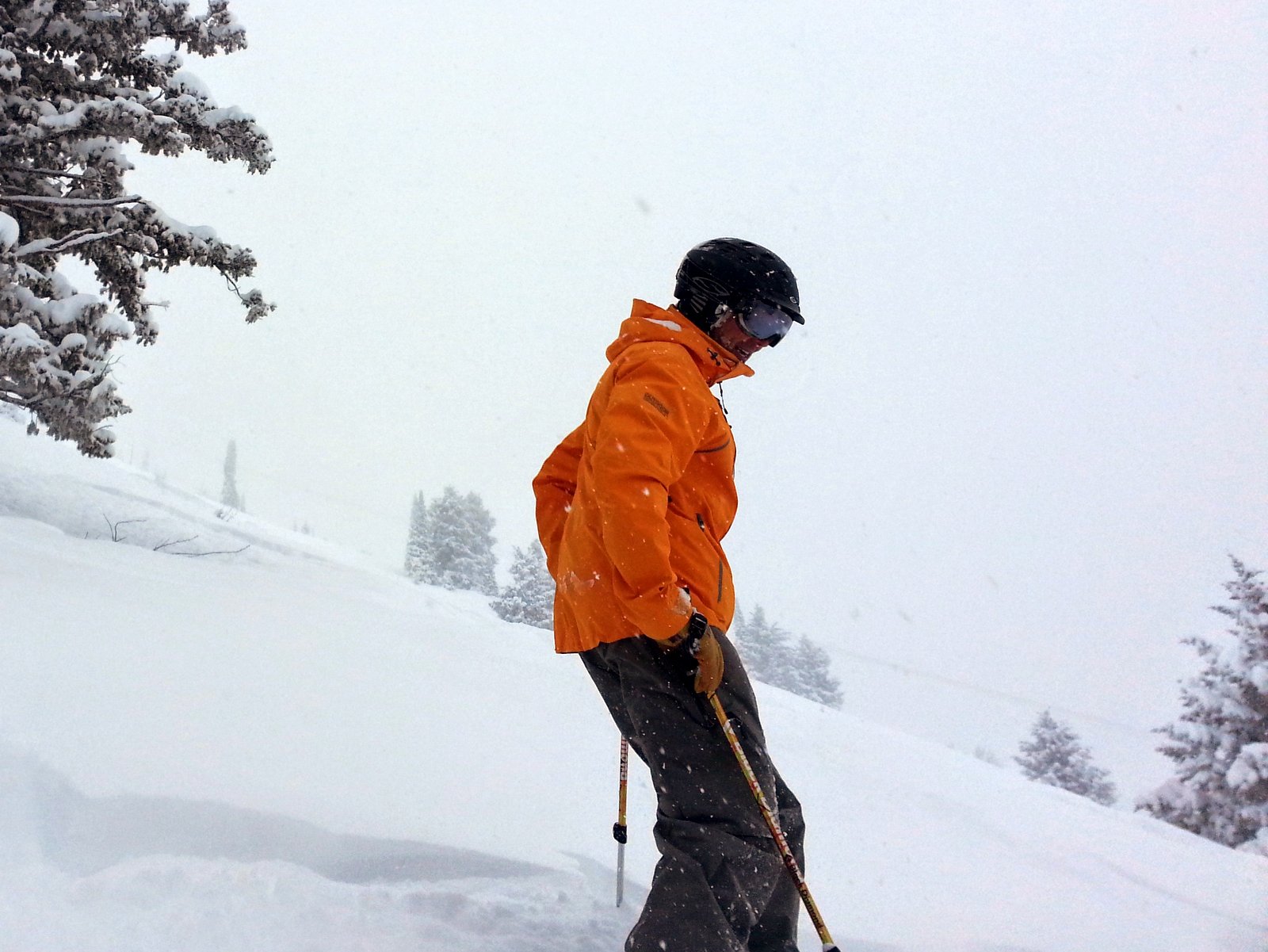 We had ourselves a good morning, then I duped Sam into buying me a pitcher of beer and went home.
That was the end of my skiing for the year; I posted 19 days before the calendars rolled over.
A New Year
New Years was day twenty.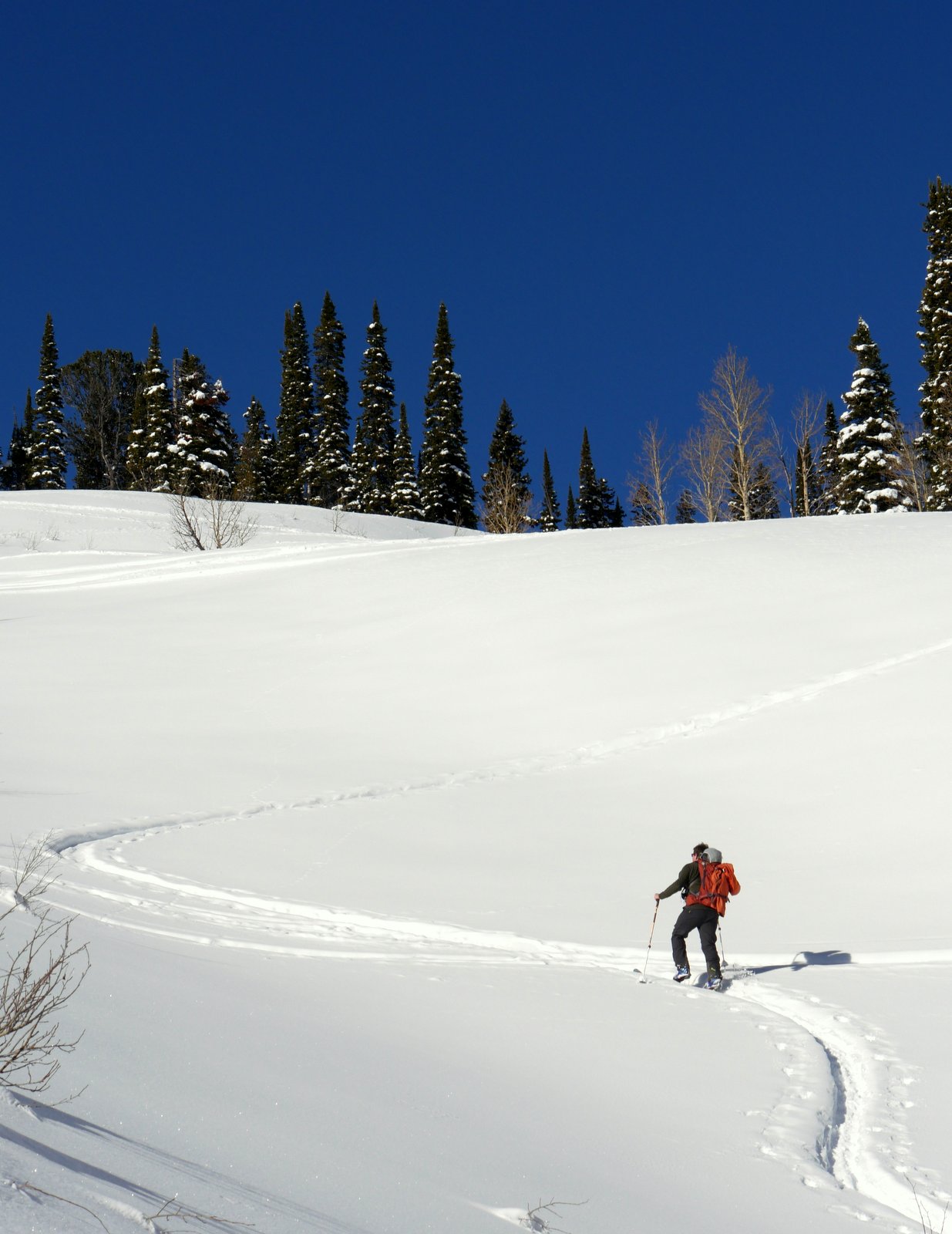 Jenn came up to visit, and we did us some skiing. It was my first day as guide in the Pass, so I went where my memory was freshest: Moose Brush. Along with us was Sam Campbell, a gentleman I haven't skied with since my very first BC trip some five years ago.
The snow wasn't quite what it was when Chris and I were farming it; in fact, our tracks still dominated the best lines.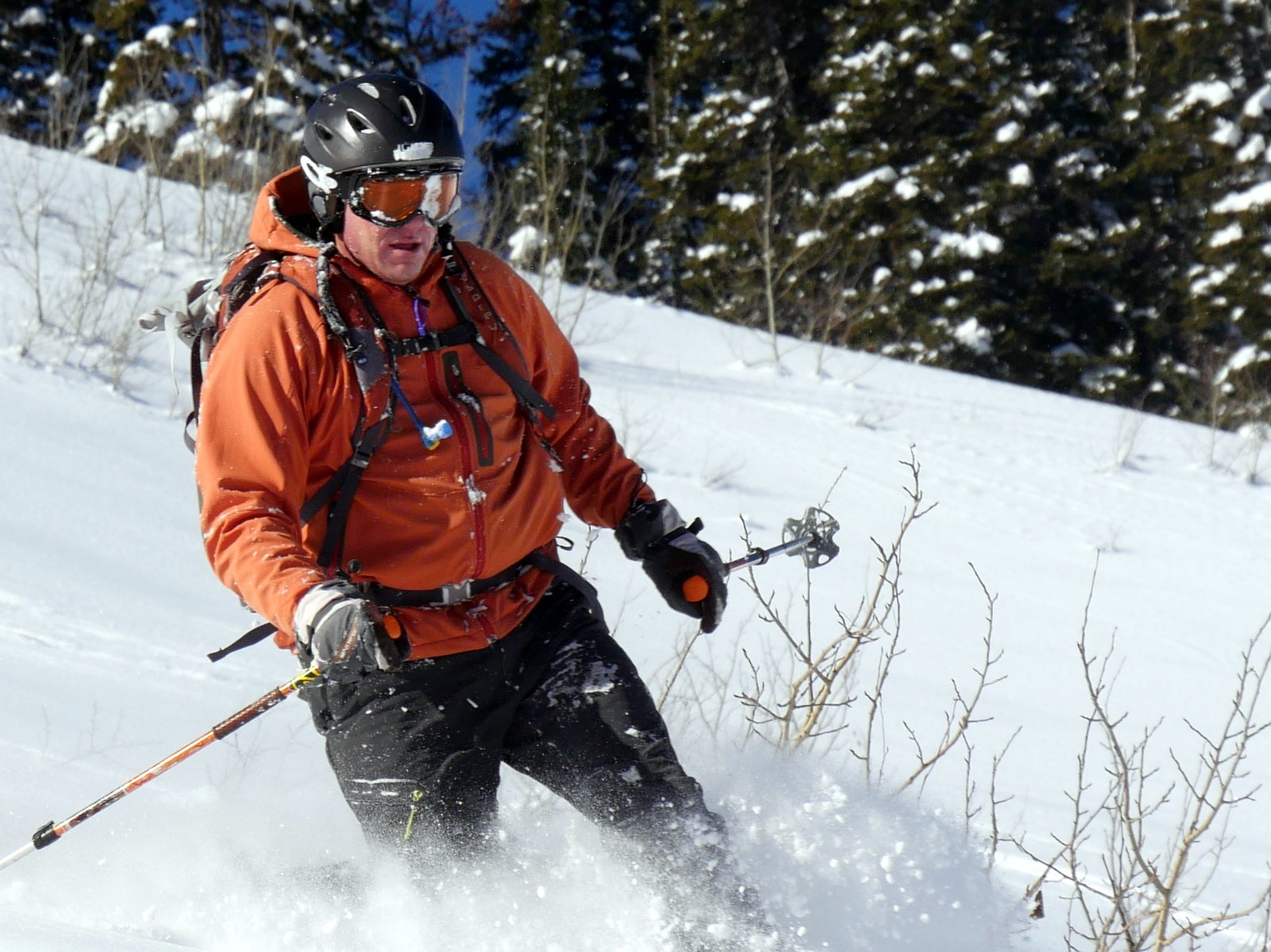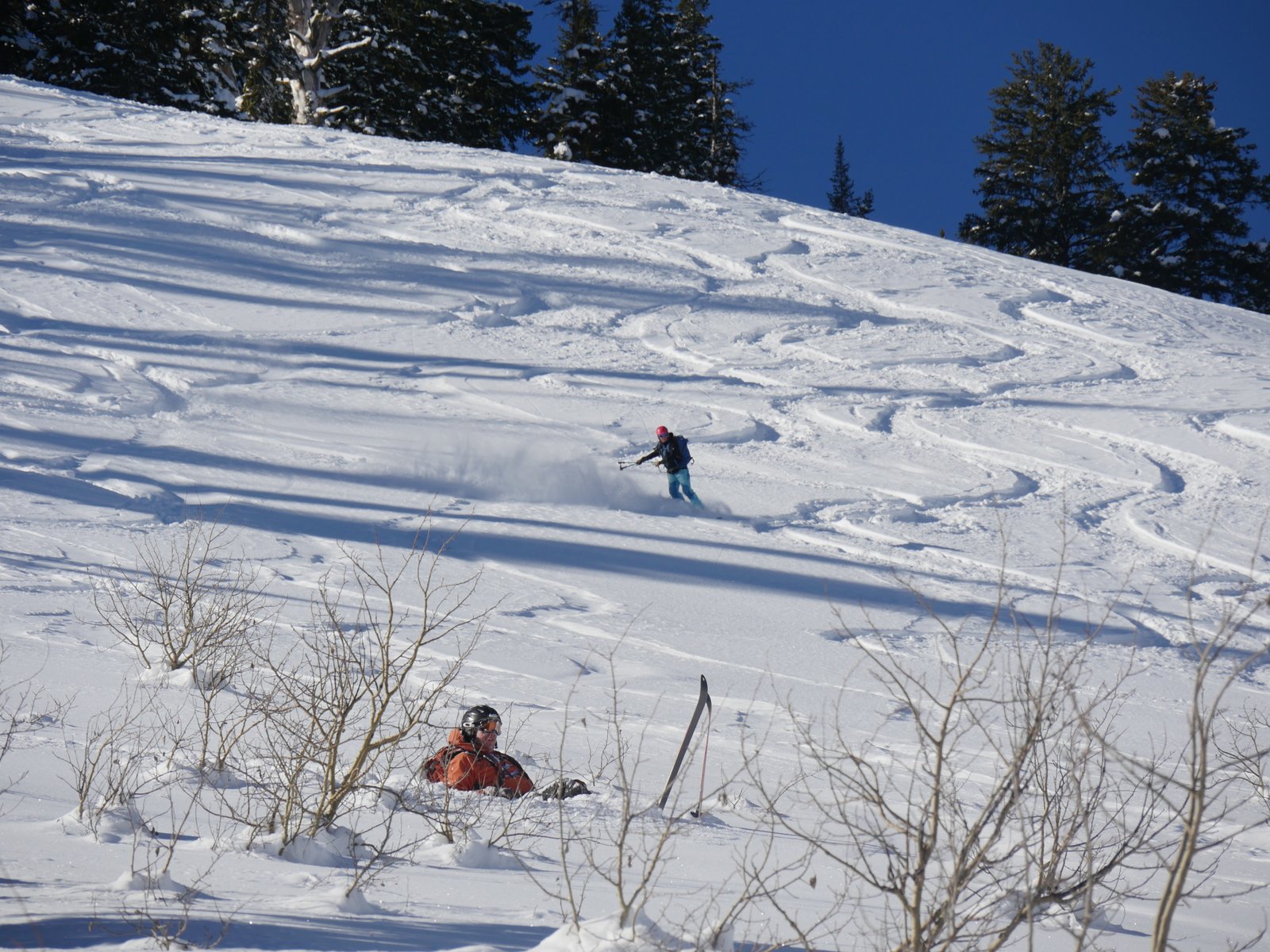 We call it: the telly crater
Don't tell him, but we totally exited out via Chris's secret stash. A party of at least four (so much for the secret) had gone through it the day before us, but they left the good lines for us.
The best picture from this day is Jenn carving under the trees - this post's cover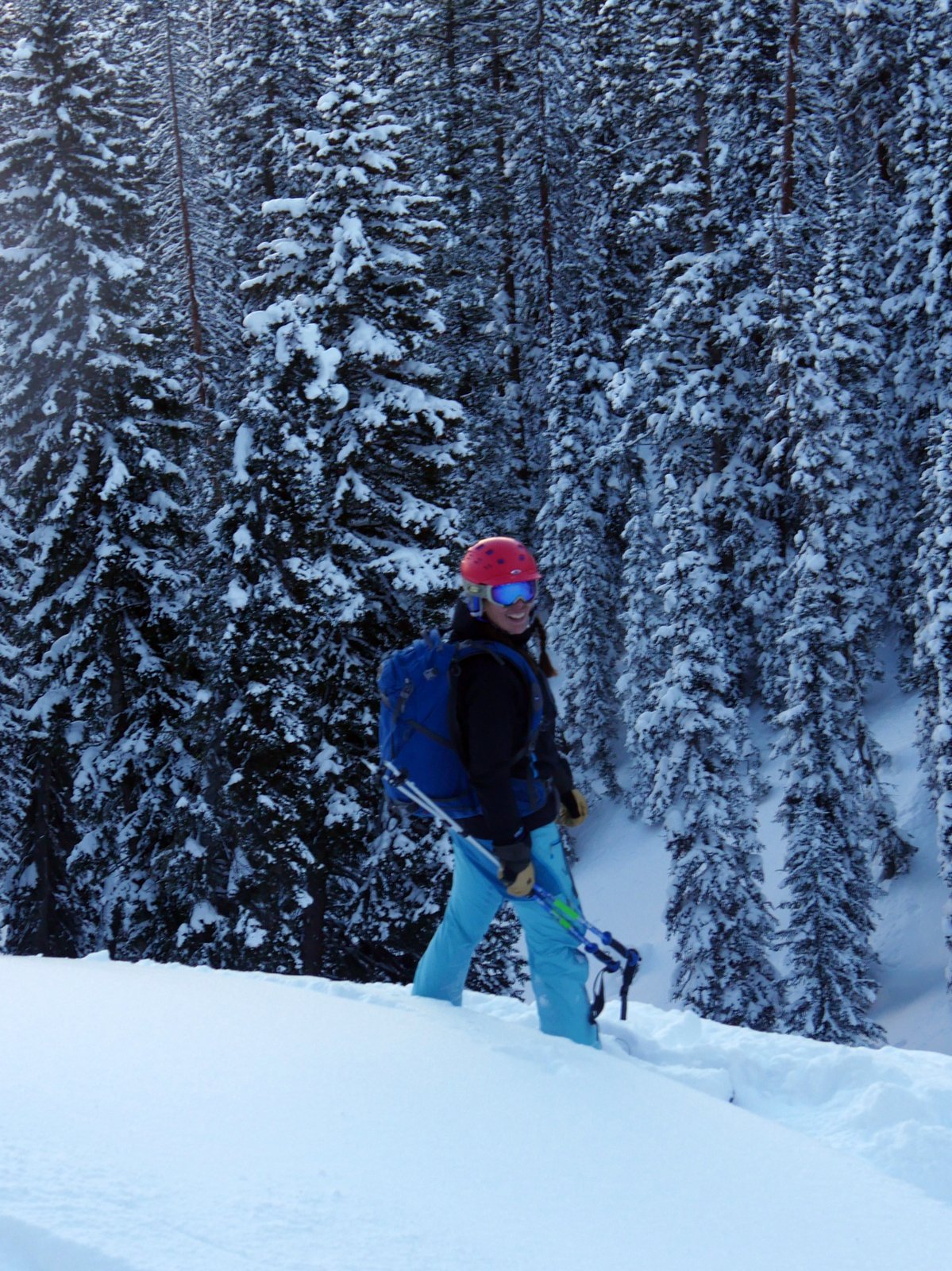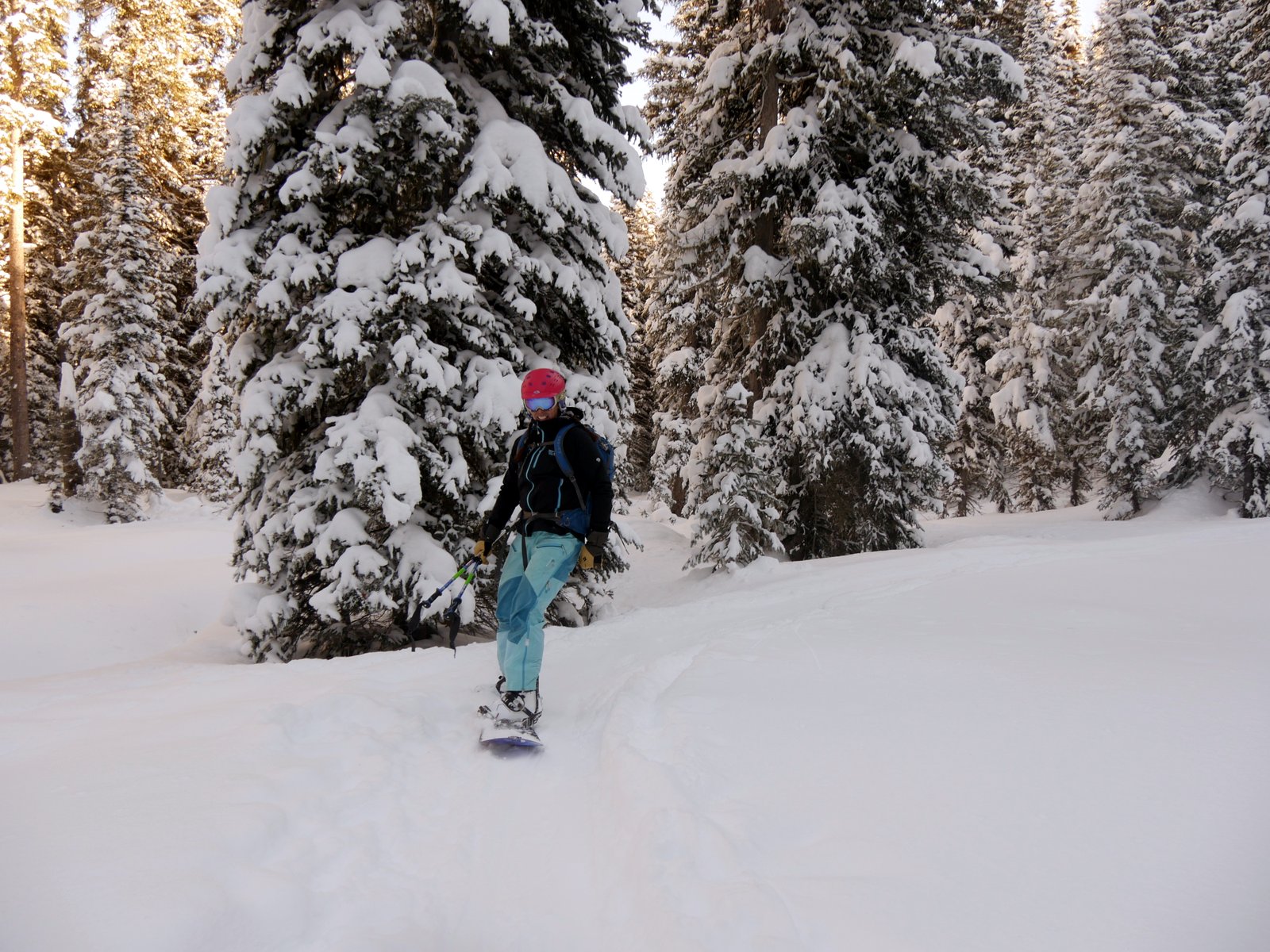 Ski Resorts are for Skiers
Three snowboarderss - Jenn, Bre, and Matt - went out to ride Jackson Hole Mountain Resort on Saturday. The best snow was to be found on the groomers. They pretended to have a good time, but after a lap or two, no one really wanted to be there anymore.
Then, on the lift, someone jokingly mentioned "I wish I'd brought my skis".
An hour later, they were back at JHMR, having traded these: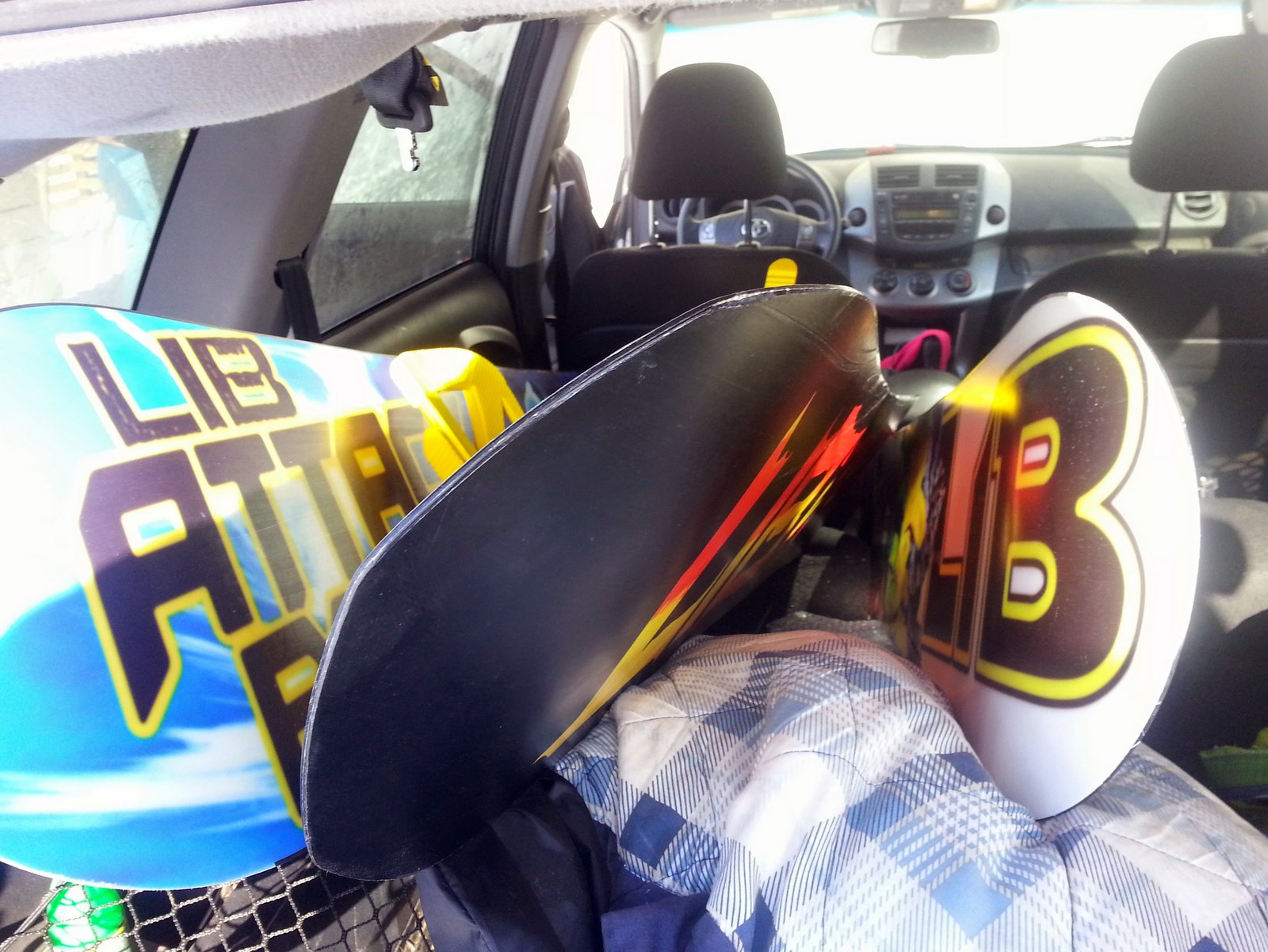 for these.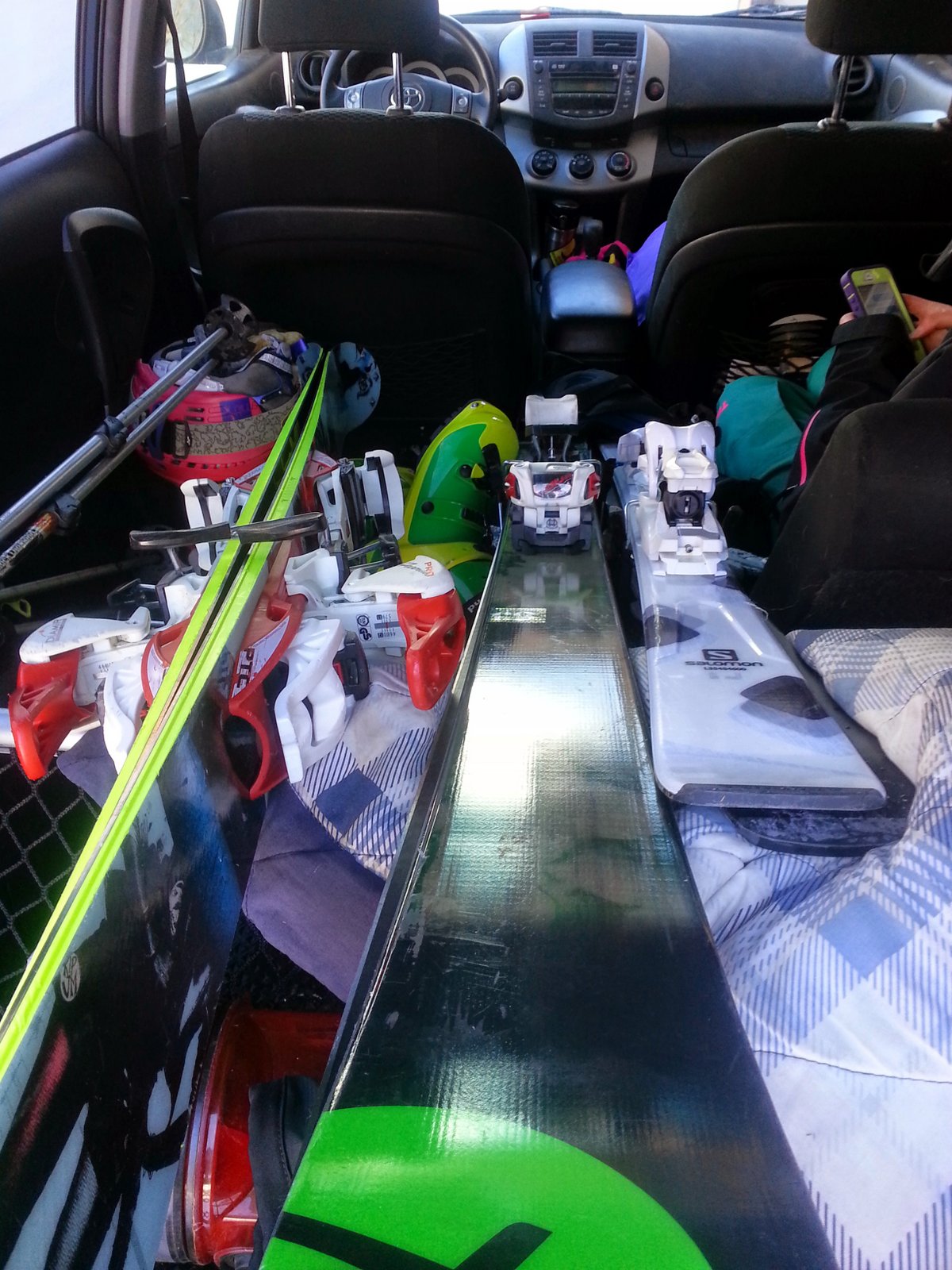 Suddenly, groomers were the most fun they could imagine having at a resort. They laughed and laughed and laughed and frightened people away with tales of their ineptitude. They killed no children, made friends with old women, and learned a thing or two about planting poles.
They scored beers, quesadillas, fries, chicken wings, and complementary colds for only $10.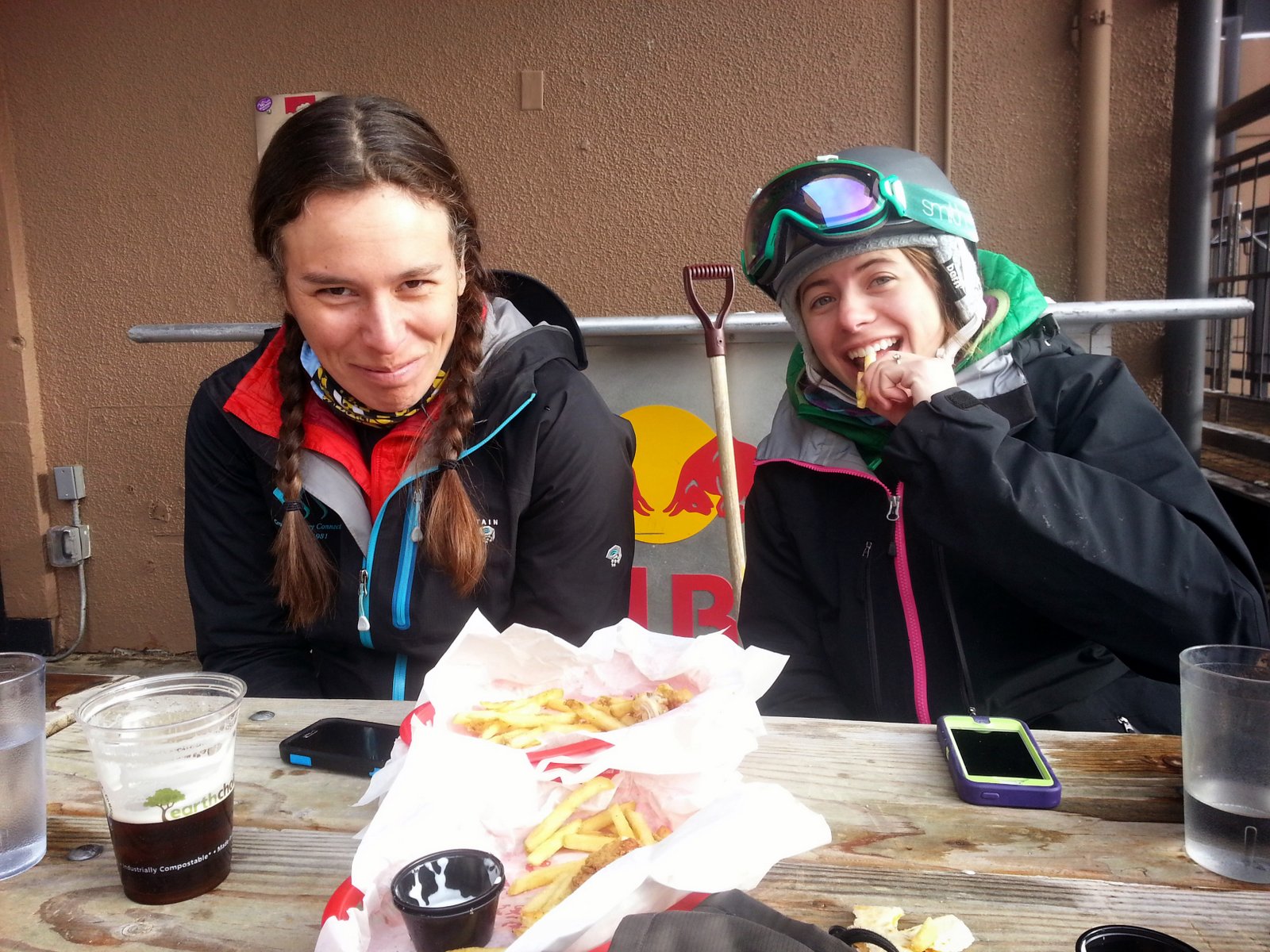 When I grow up, I want to be a skier.