Teton Cragging
What good is it living in Jackson if all you're doing is driving elsewhere to climb limestone, amirite?
Rock Springs Buttress
Early in the season, Chris introduced me to the Teton's craggiest crag: Rock Springs Buttress.
He, a visiting Mo, Big D and I went out and had ourselves a day. We took the ski resort's tram to the top, then hiked down to the buttress.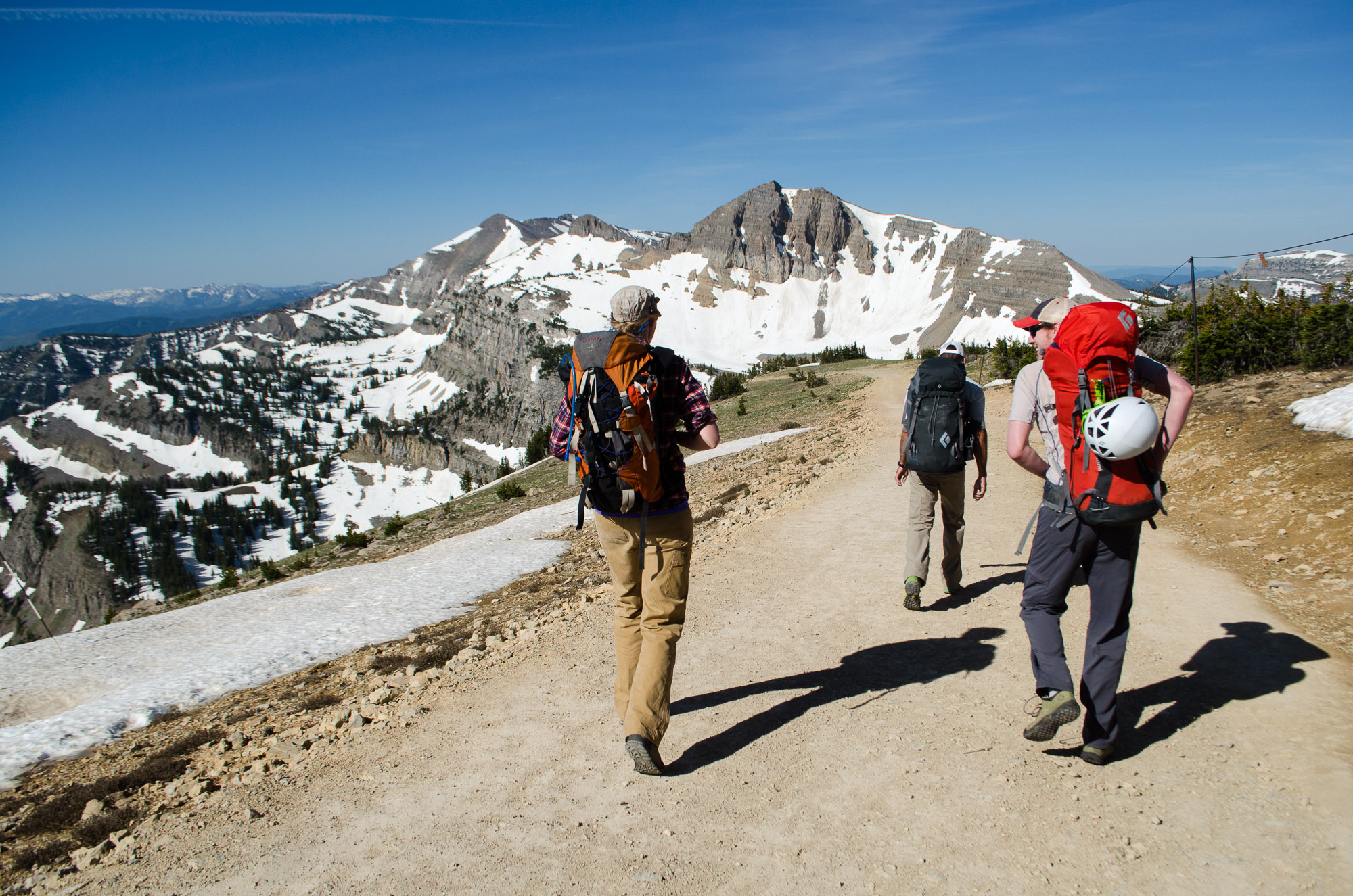 The easy start down to RSB, with Cody Peak in the background
Disa and I did Tolle Road (5.8), and I distinctly remember thinking Shit, I'm really glad I didn't have to lead this pitch somewhere around when Big D snapped this one of me seconding.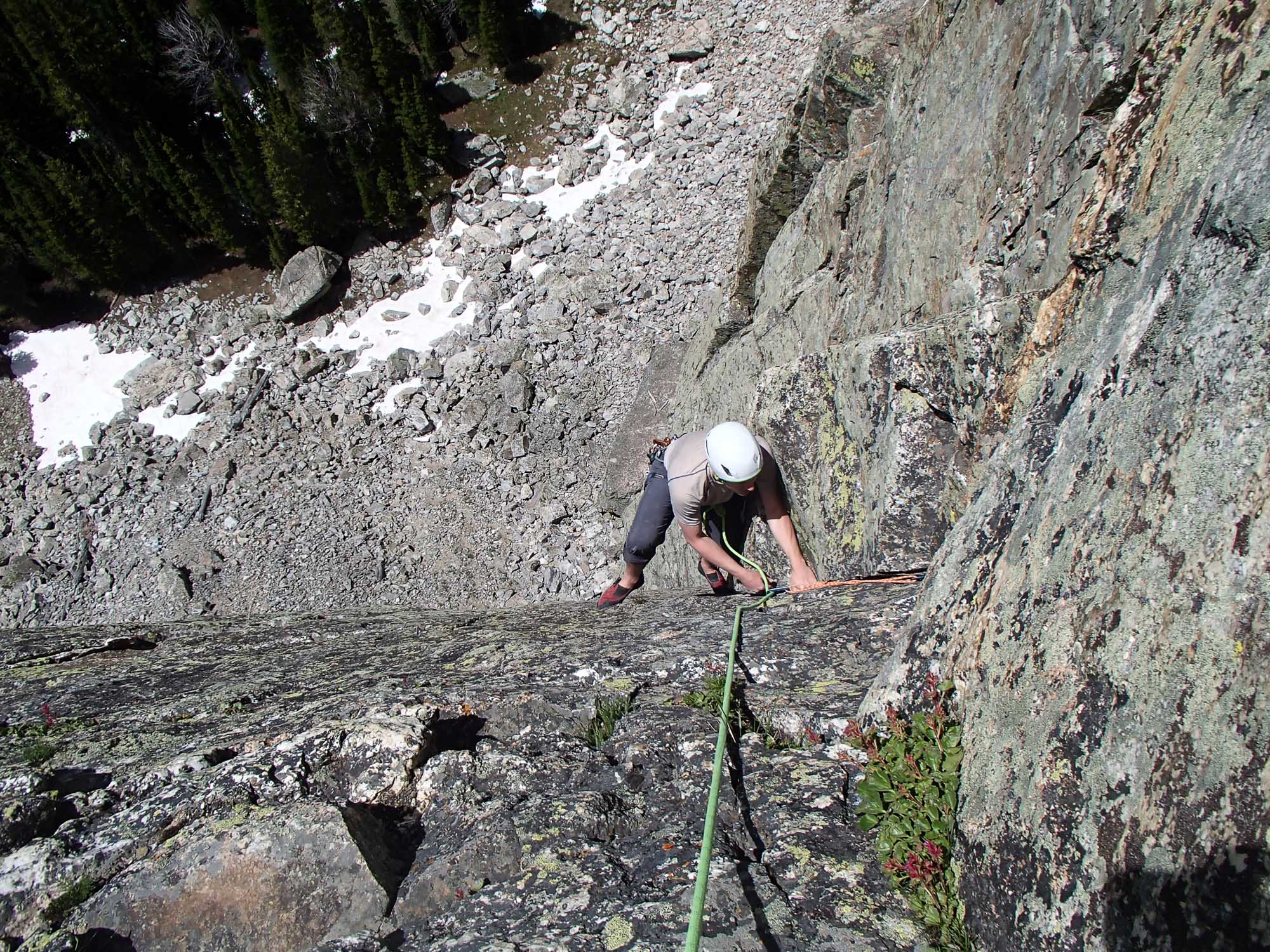 The climbing and access to the buttress is great, but as I saw first-hand on another trip, you really have to be wary of the wildlife: marmots ... and gorillas.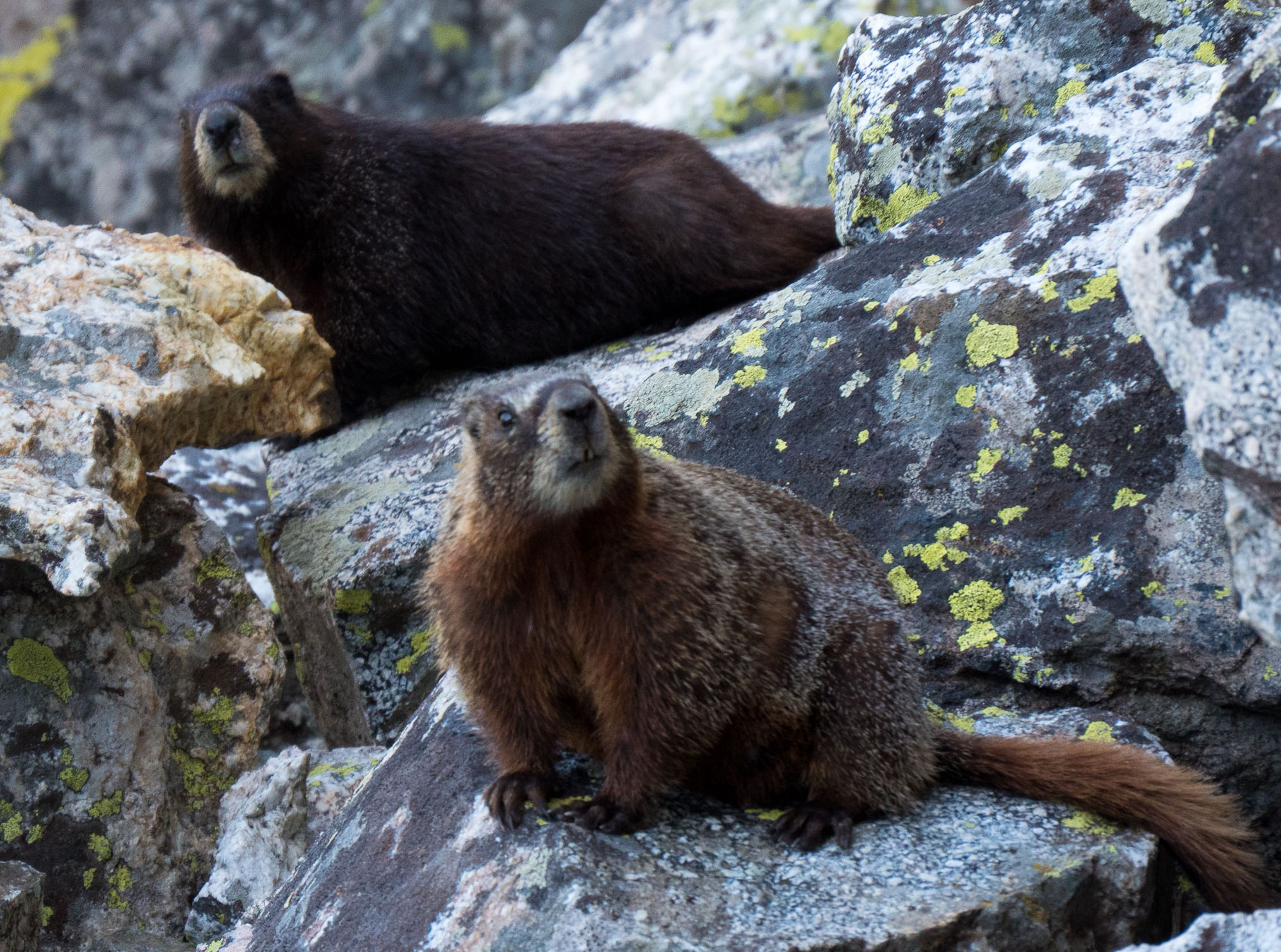 These little bastards will eat your everything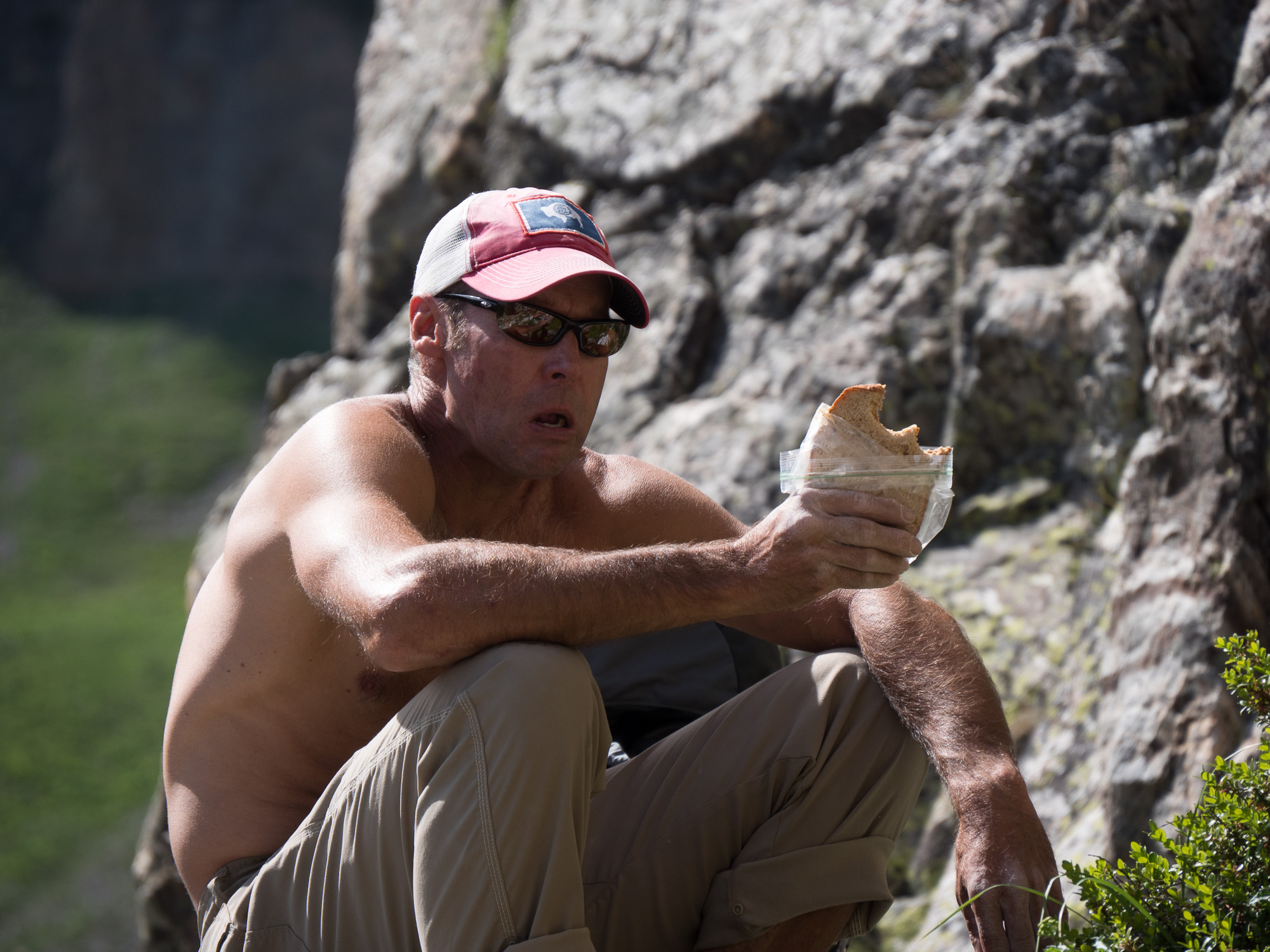 The gorillas are mostly after your PB&J's
XM Arete
A week or two after our first trip to the buttress Little D had arrived and our threesome conquered Exum Arete (5.9+). With both Big D and I being photo nerds, this is quite possibly the best documented ascent the Arete's ever seen.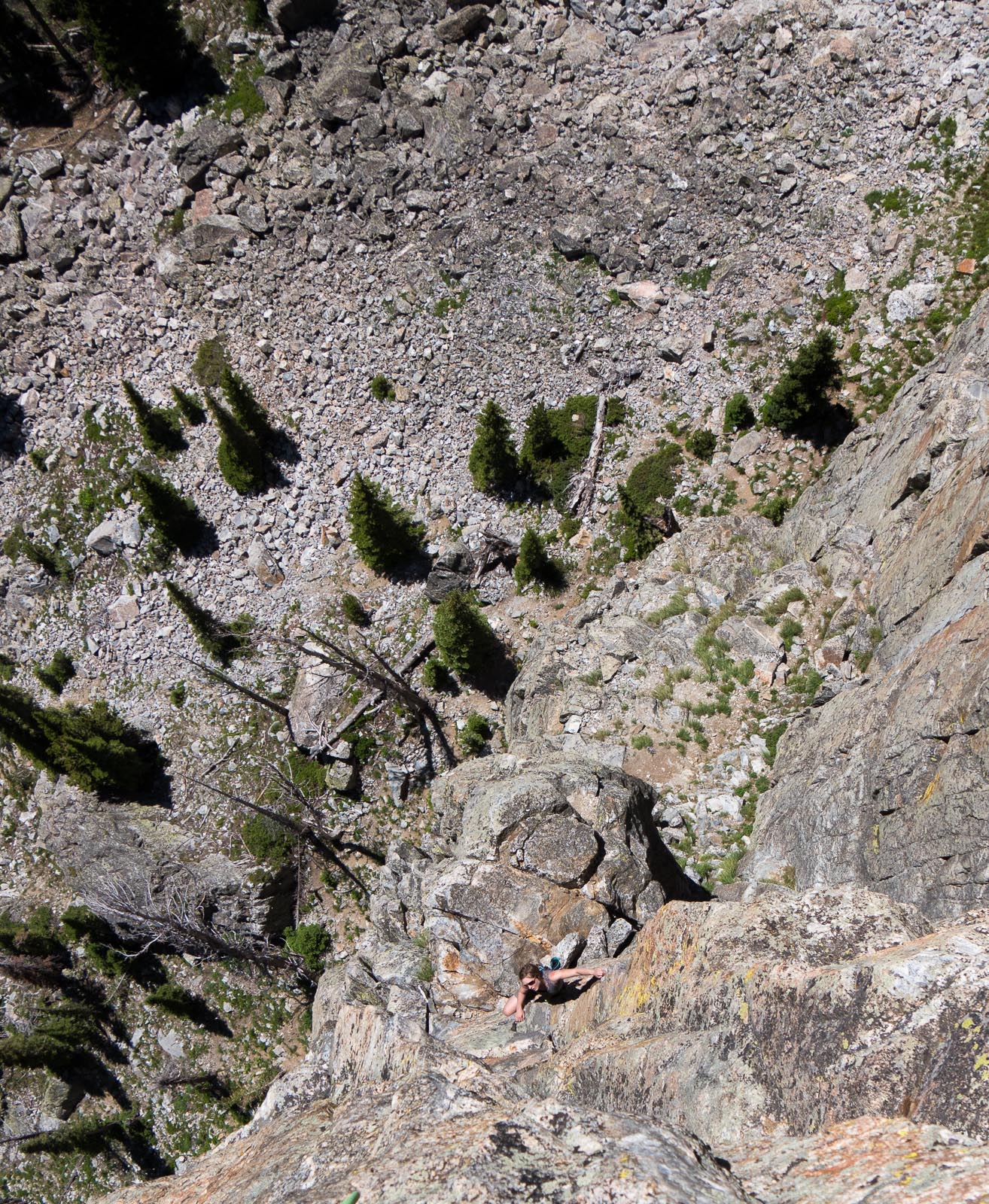 Little D seconds off the platform at station two, with all that lovely exposure below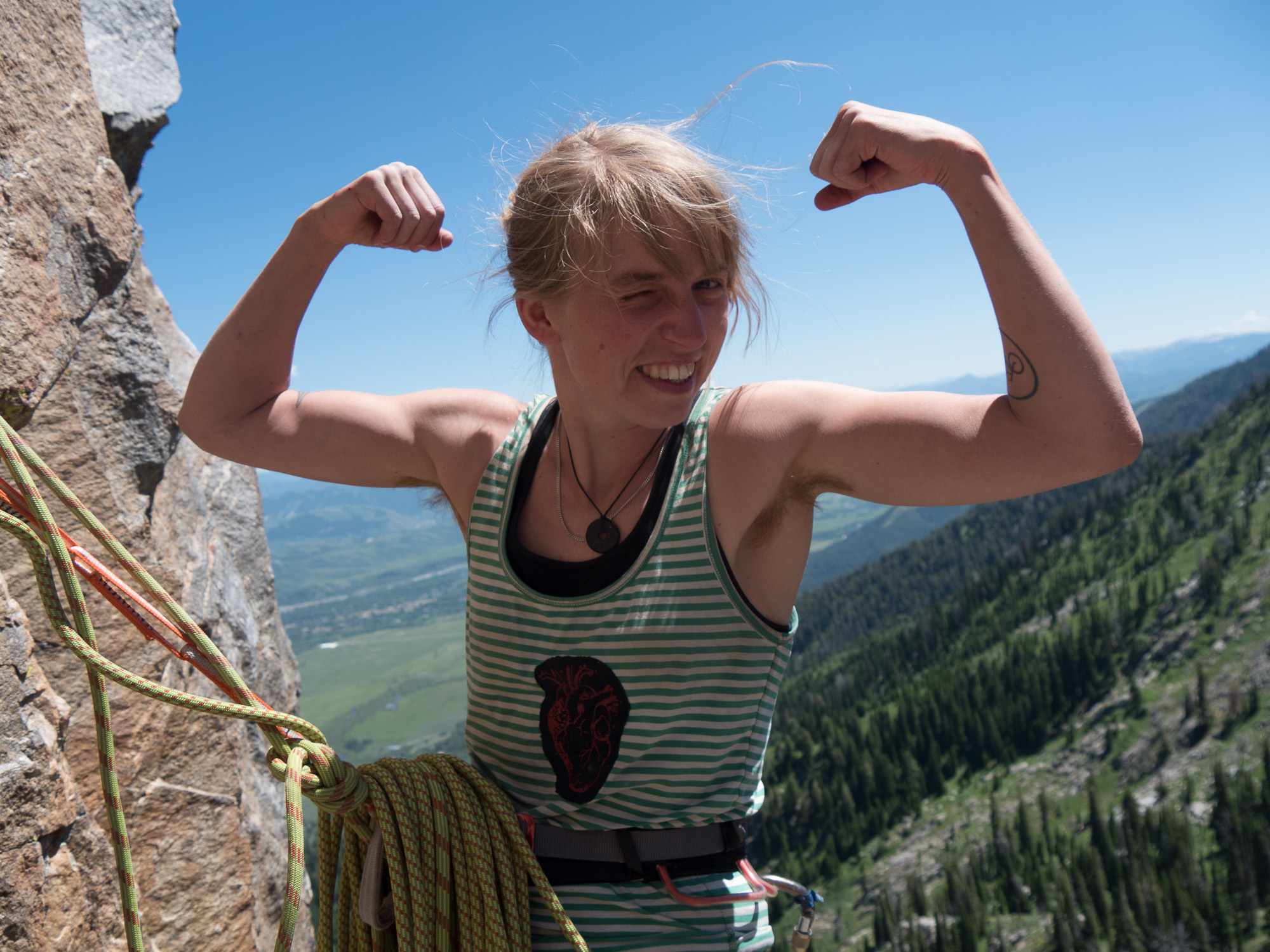 Big D feeling strong after leading a pitch with more rope drag than anyone should ever have to deal with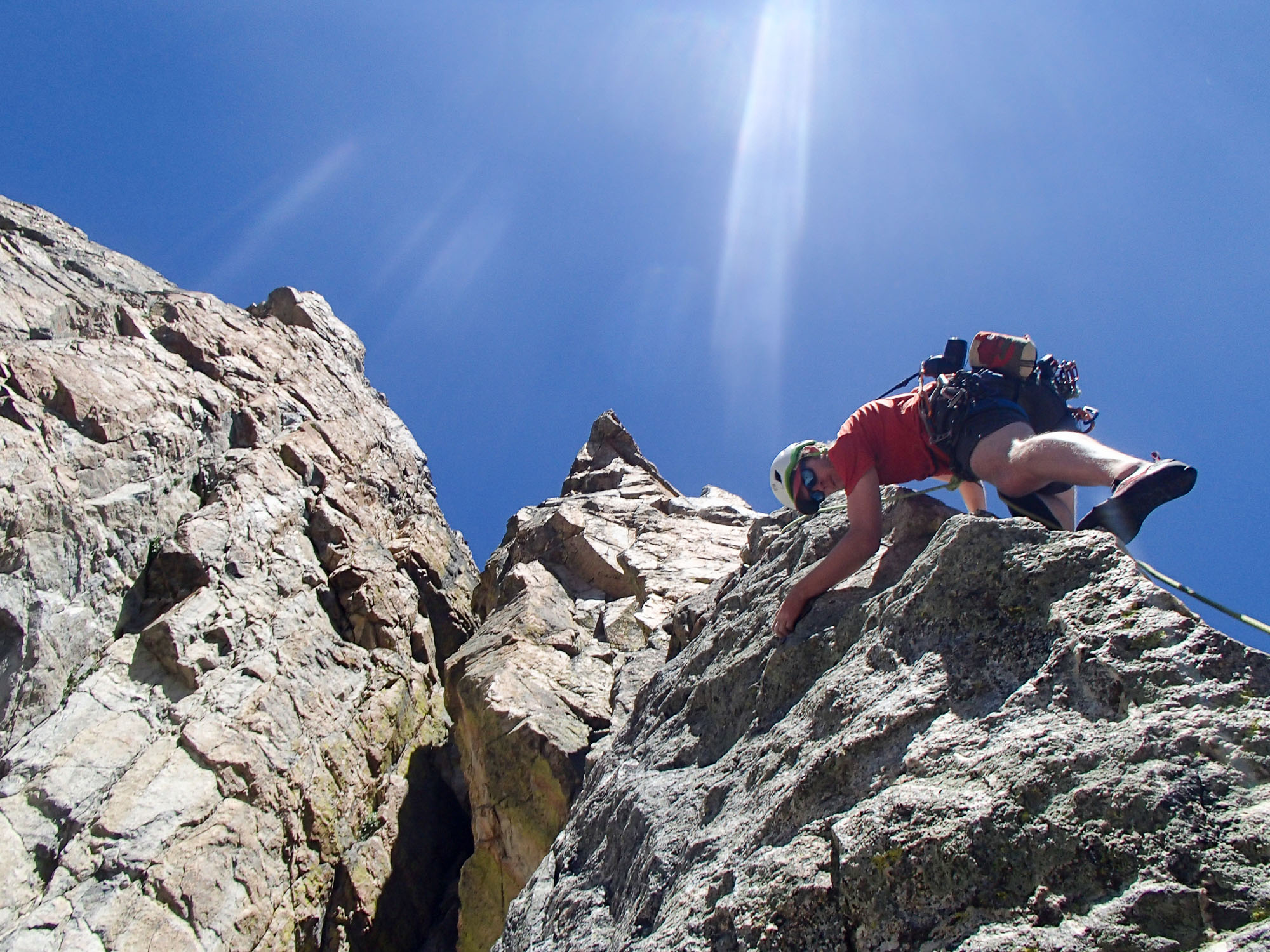 Yours truly following with a tagline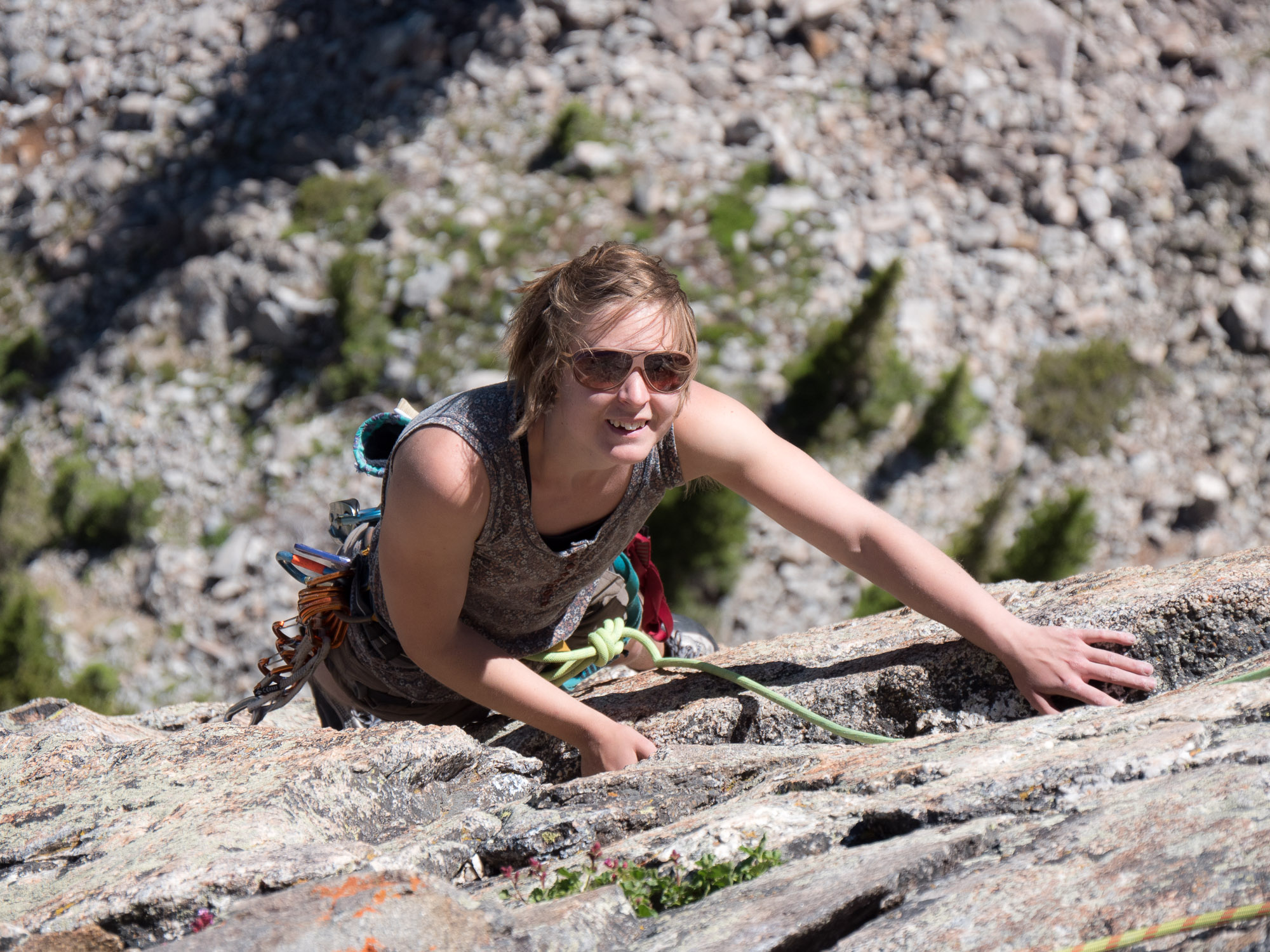 Little D crests onto the easier ledges at the end of the climb
OHAI - at the top of the world route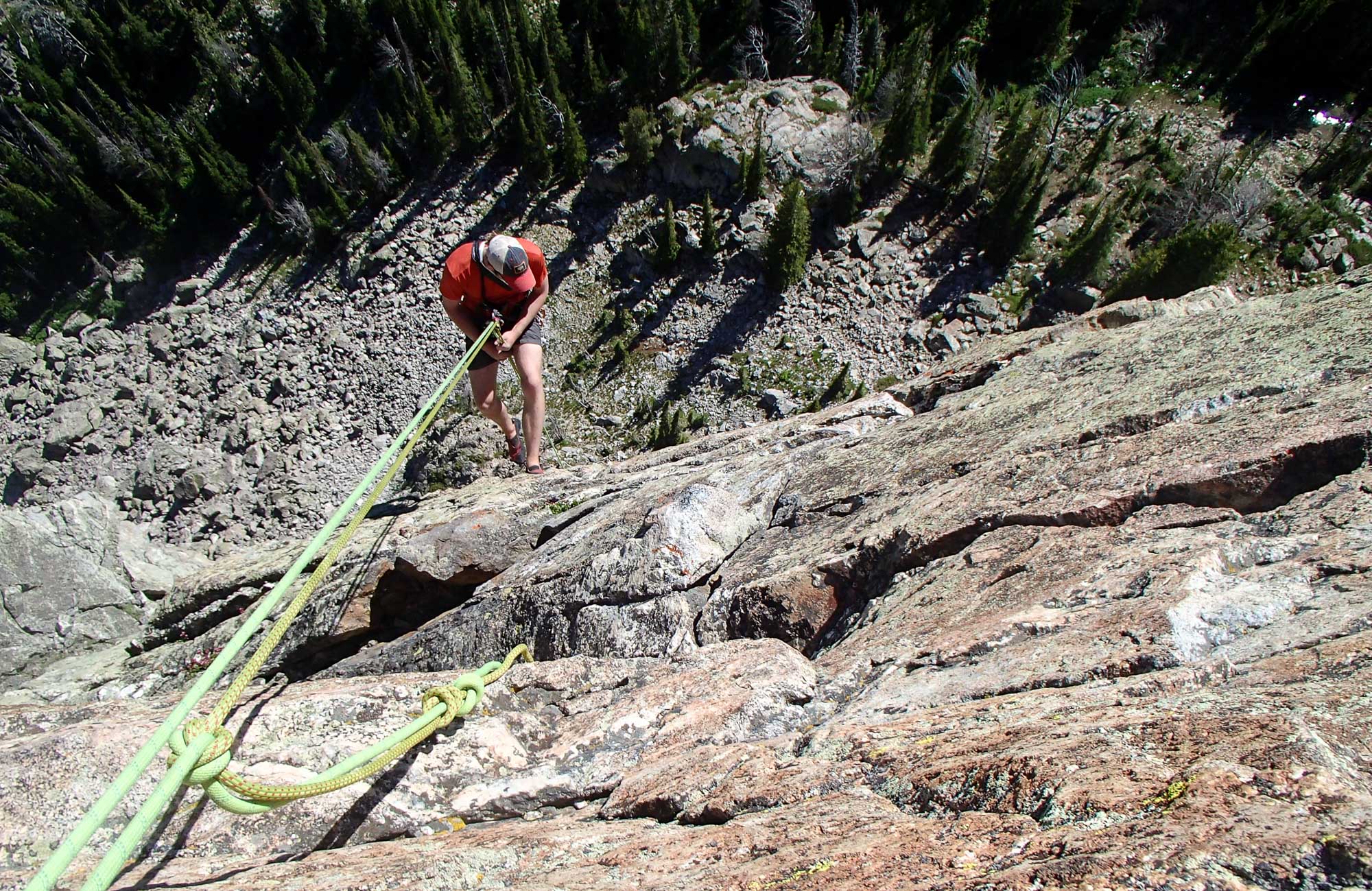 Getting outta dere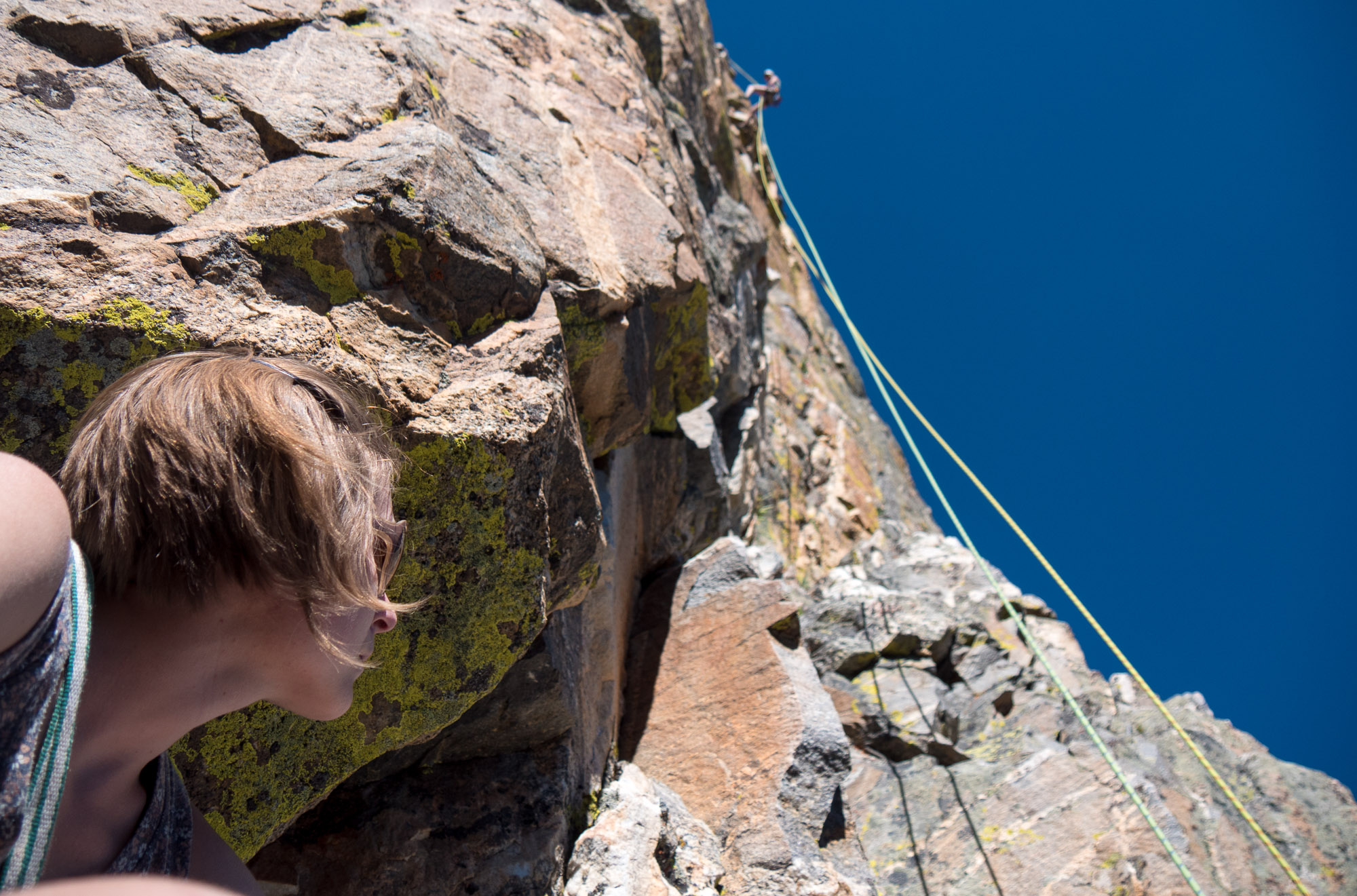 Doing two rope raps betrayed us in the end, but ah well
I did the Arete once more a month later. My old roomie Matt Ward and I got off just as the afternoon rainstorm started blowing rain through the valley horizontally, only to discover that a marmot had stolen one of Matt's shoes.
---
Driving out to Curtis Canyon late one evening I got a text from Chris telling me he had to bail on climbing plans for the next day - turns out he's married, and not to me. We'd maybe been climbing a bit too much...
Frantic to find someone to get on the rocks with, I got in touch with Goldman (who was up visiting from Lander) to see what he and his partner were doing the next day and if I could perhaps butt in on their plans.
Conveniently, his partner was in the middle of getting a DUI and Dave needed a friend for the next day!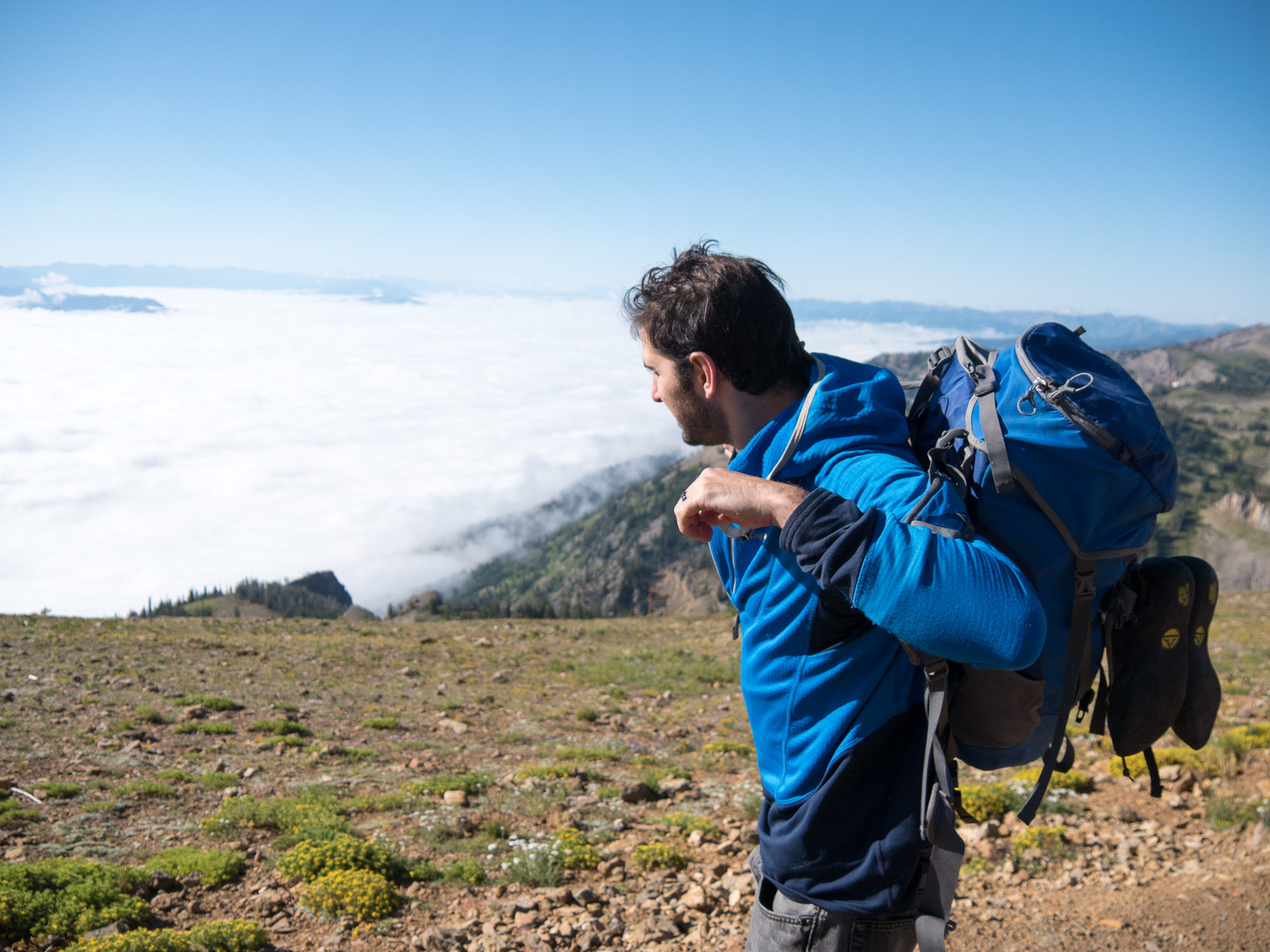 Dave loads his pack on while gazing at the sea of clouds
Goldman and I rode the tram up into sunshine that morning and looked down on the clouds covering the valley. We enjoyed the company of two other climbers on the way down, and then climbed the four-pitch bolted granite route Do It For Doug, 10c.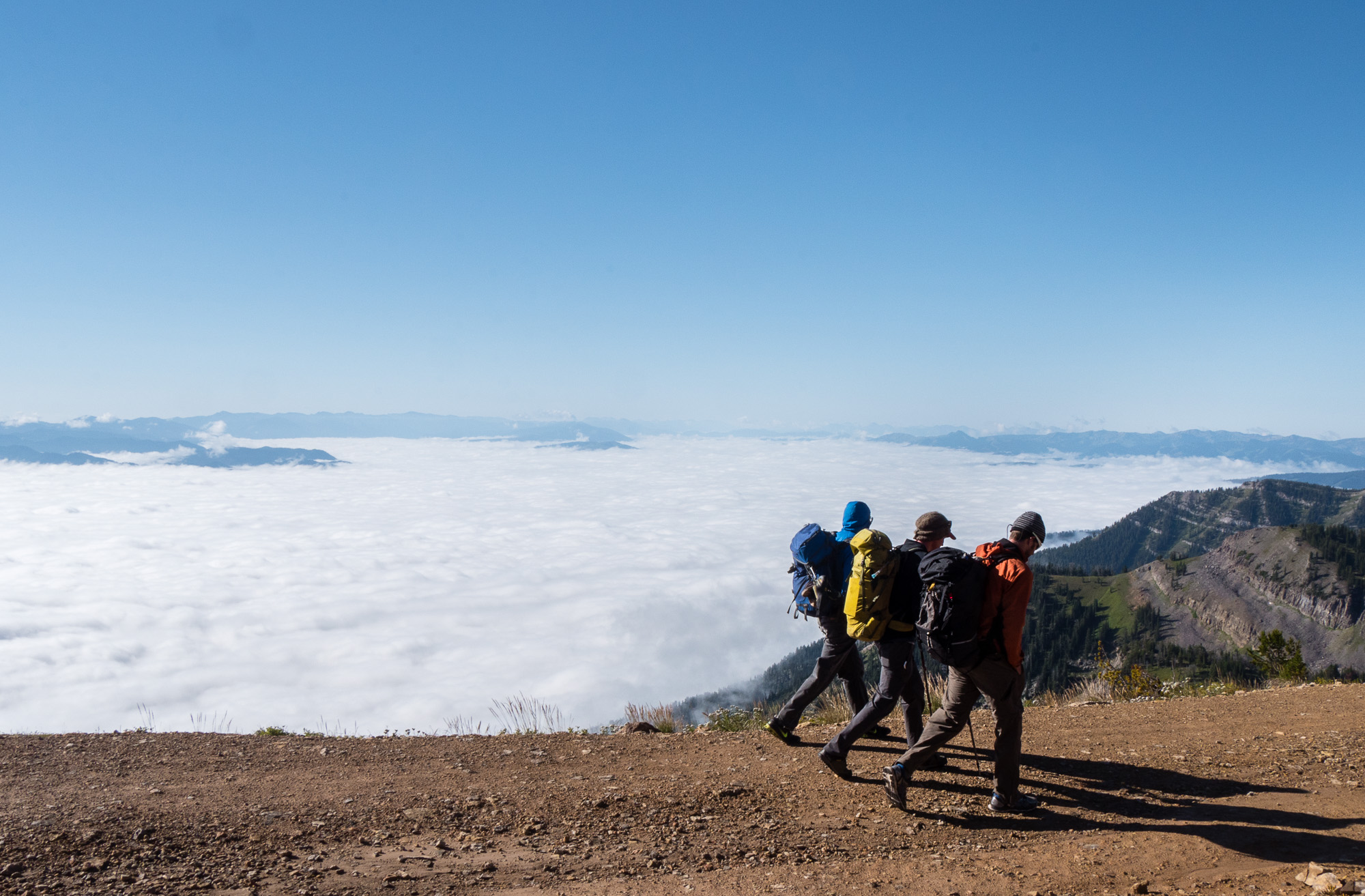 Cascade Canyon
On the first of September Chris and I threw down eight pitches of climbing over in Cascade Canyon. We started the day on Guide's Wall (5.9, 6 pitches) and hit No Perches Necessary (5.9 R, 2 pitches) on the way out to spice up the walk.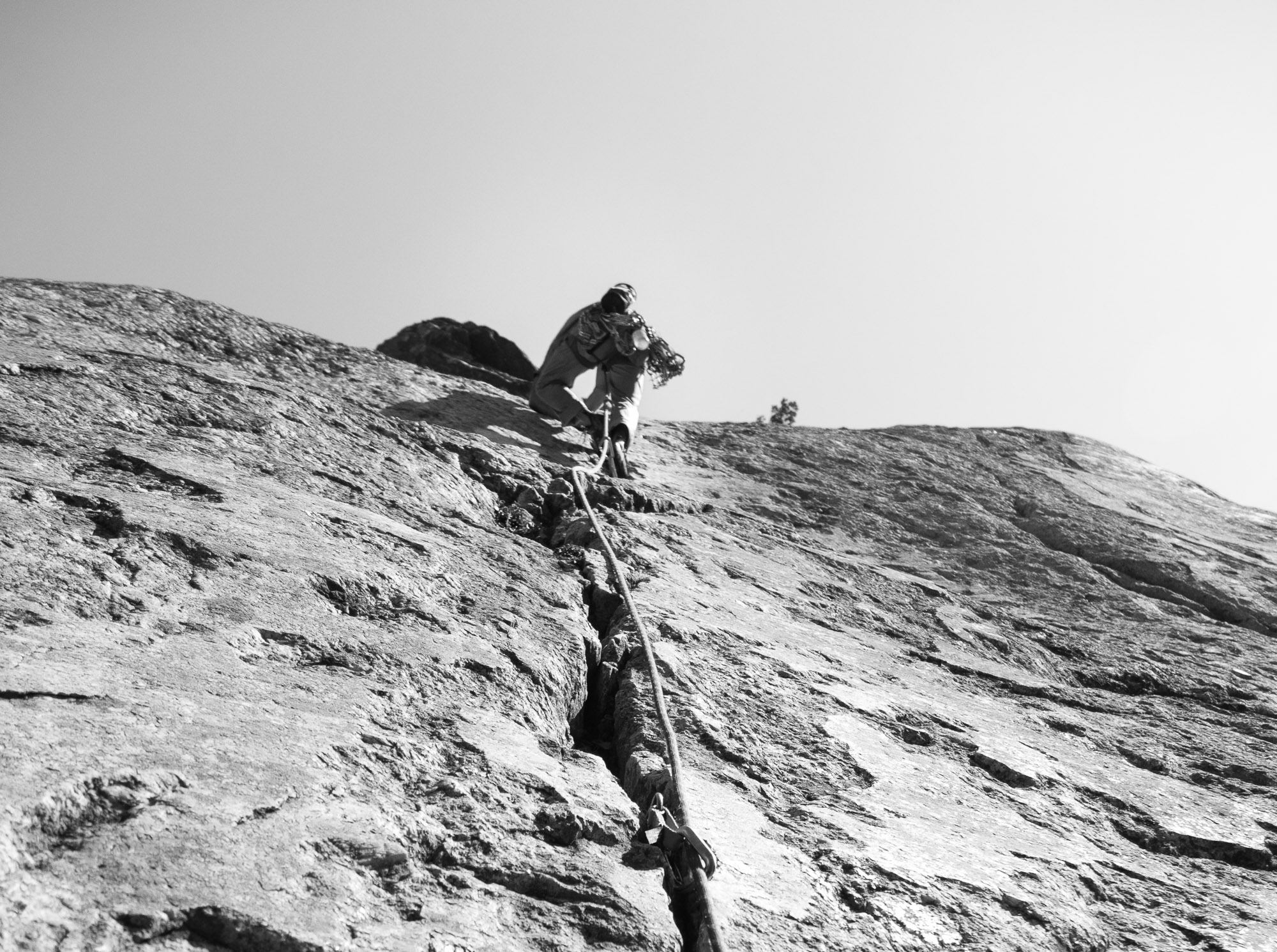 Chris starting the linkup of pitches three and four (70m rope required!) of Guide's Wall
I took the first two pitches of Guide's Wall, Chris linked up three and four, and then presented me with the money pitch of our variation of the climb: beautiful white granite split with a 5.9 thin hand crack (pitch 5) linked into a twin-crack system with layback flakes (pitch 6).
We ended the day looking down on Jenny Lake. Chris put up the 5.9 fist pitch on No Perches and I took my time on the 5.8 face finish.