The Weekend Denied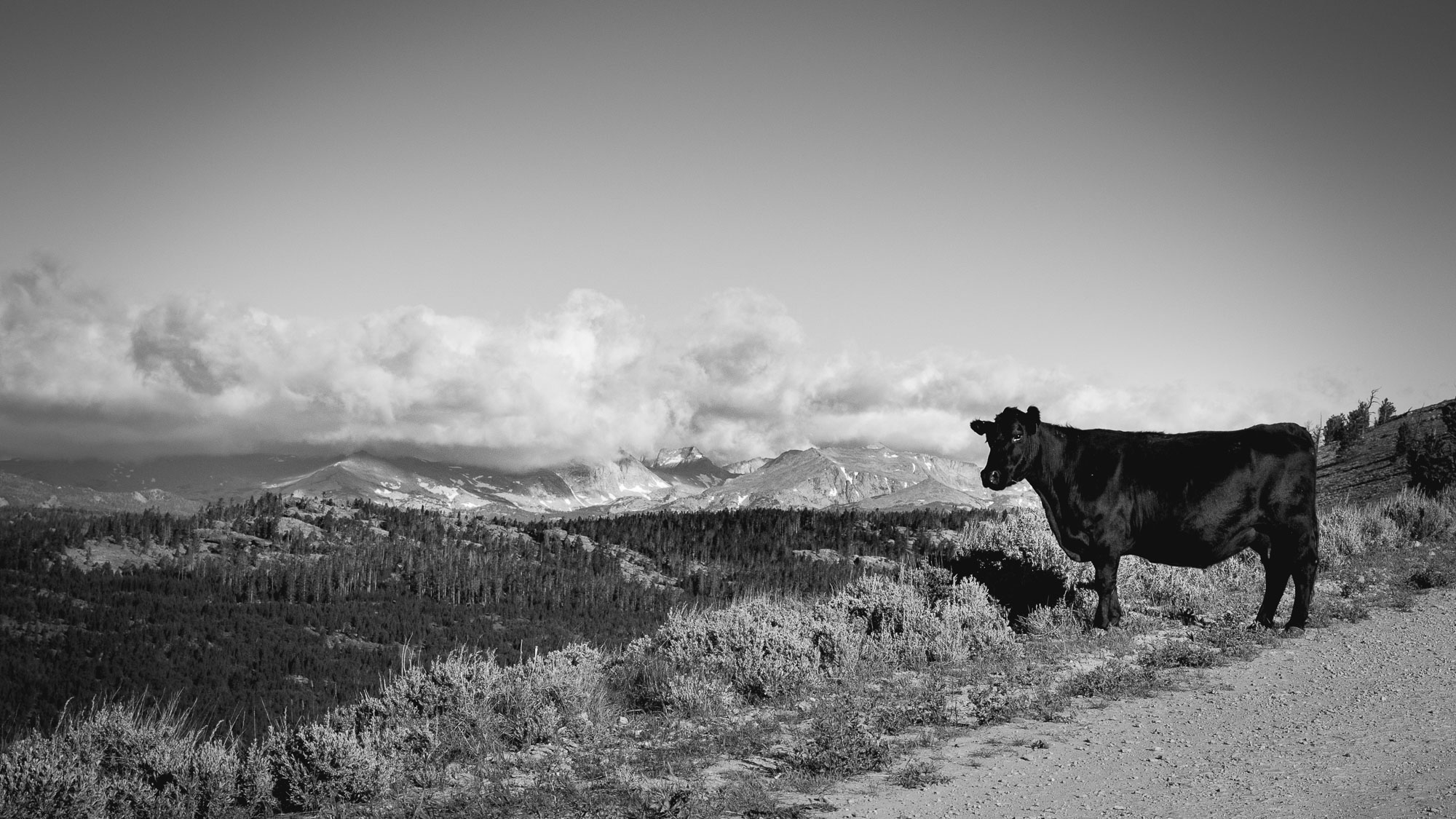 ---
Late on a Friday night Octavian and I arrived back at Wild Iris, this time camped out in the Aspens. Trudeau and the Stebbinses were already out horizontal, but it took me a while to join them: goddamn kids making a goddamn racket at my Wild Iris!
With the morning we awoke and walked up the hill to the Aspens.
Trudeau and Octavian went down and worked Choke Cherry Eyes (12a). CT brought the stoke and sent second go; OG spent the day doing what he does best: lookin' good and being psyched.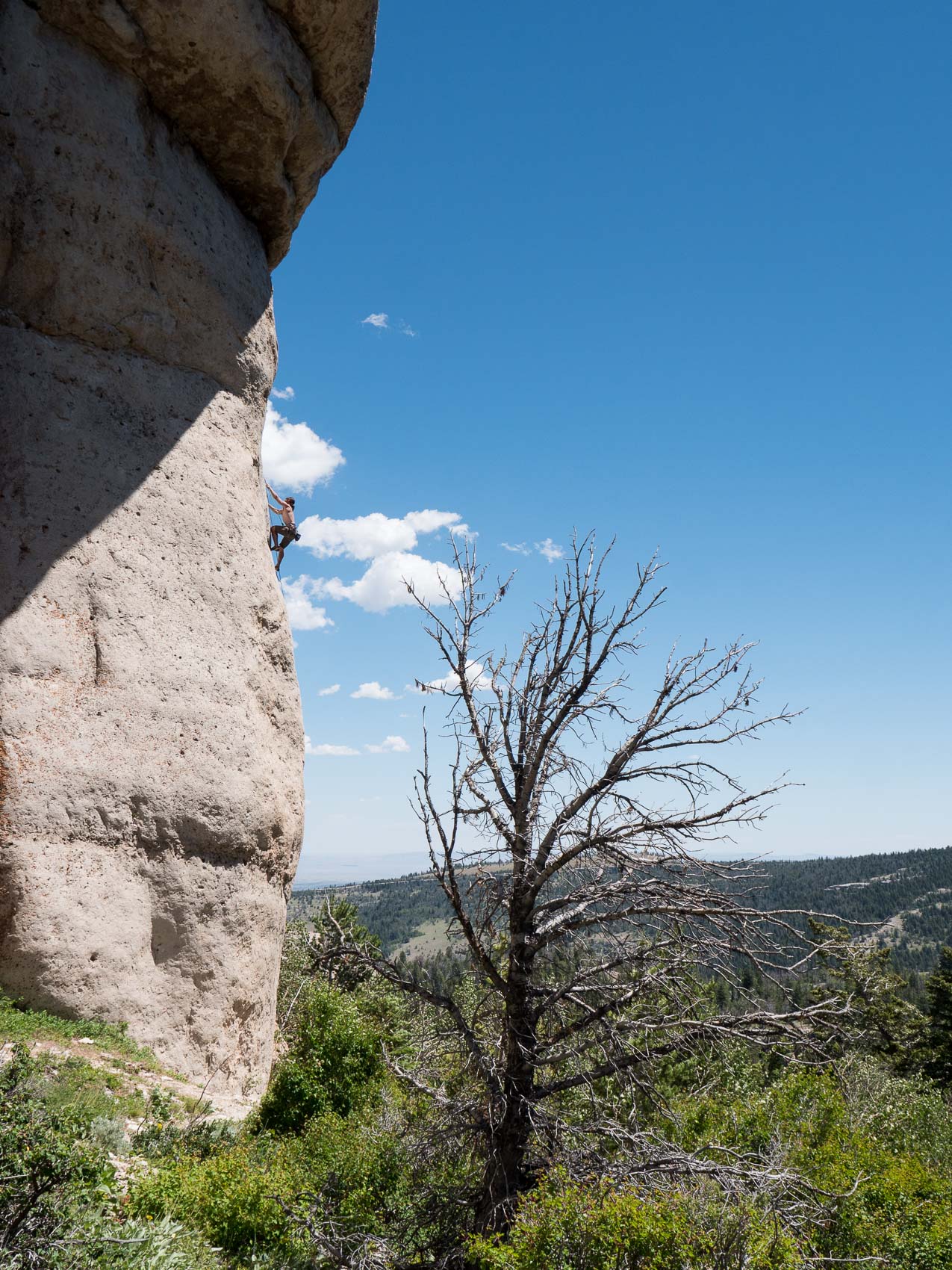 OG on Choke Cherry
Me, I spent the entire fucking day on Butch Pocket, hoping that sussing out the beta the previous weekend would unlock the send. It didn't, but I did get to watch Buecker onsight my "project" on my rope and draws.
:)
I was pretty mentally battered from this. I remember taking the whip at some point and not screaming or being frustrated but just stating very mechanically
I have no intrinsic value.
(A core tenet of existentialism, it turns out)
On my very last go, I realized that the entire time I was working Butch Pocket I wasn't actually using the beta I had worked out the weekend before. Well, fuck.
Thanks to Cameron for catching all my whips that day.
---
My day was something of a waste, but back at camp a passing stranger gave us a slingshot and strange naturally occurring ammo to work out our - my - frustrations with.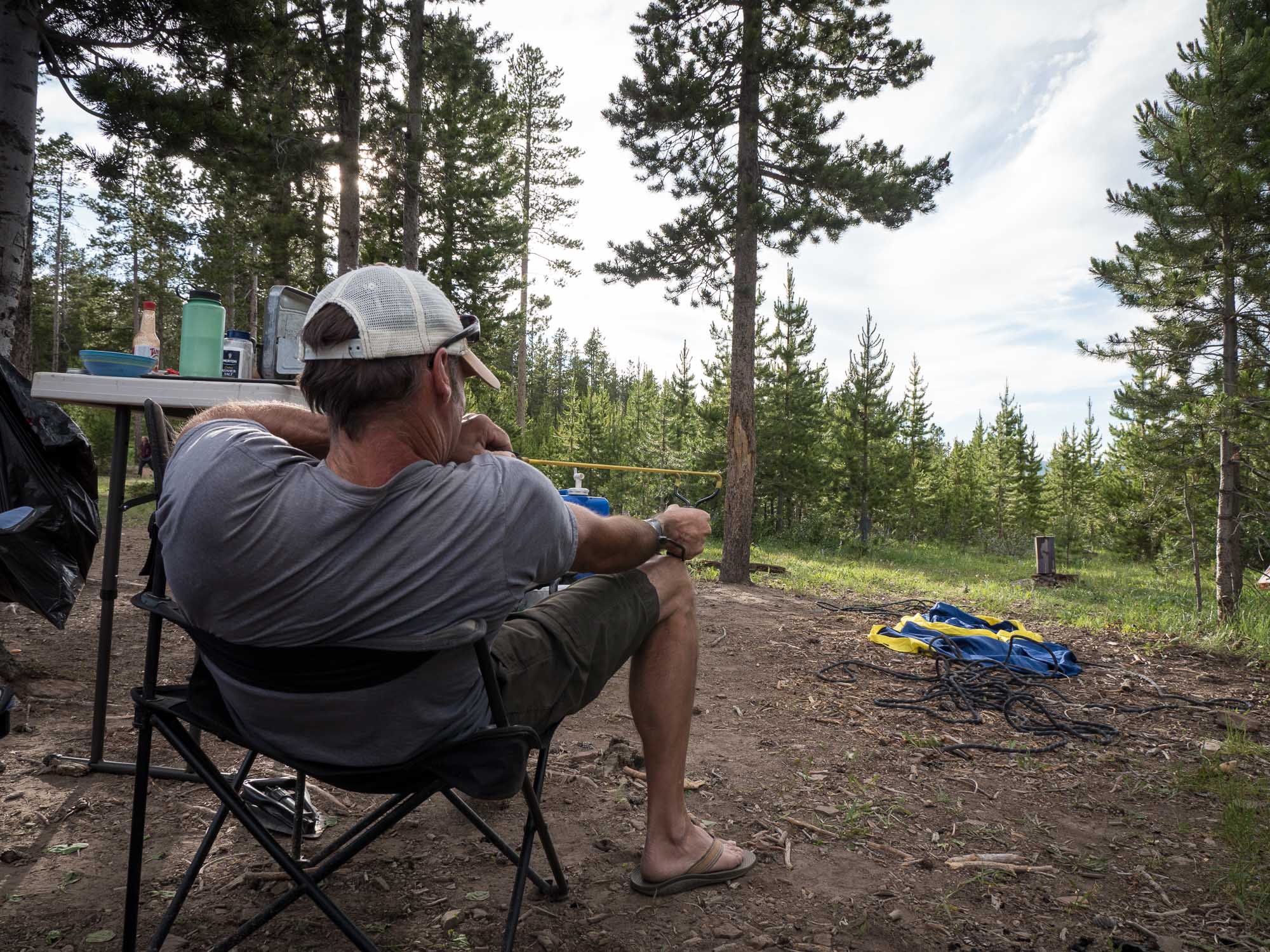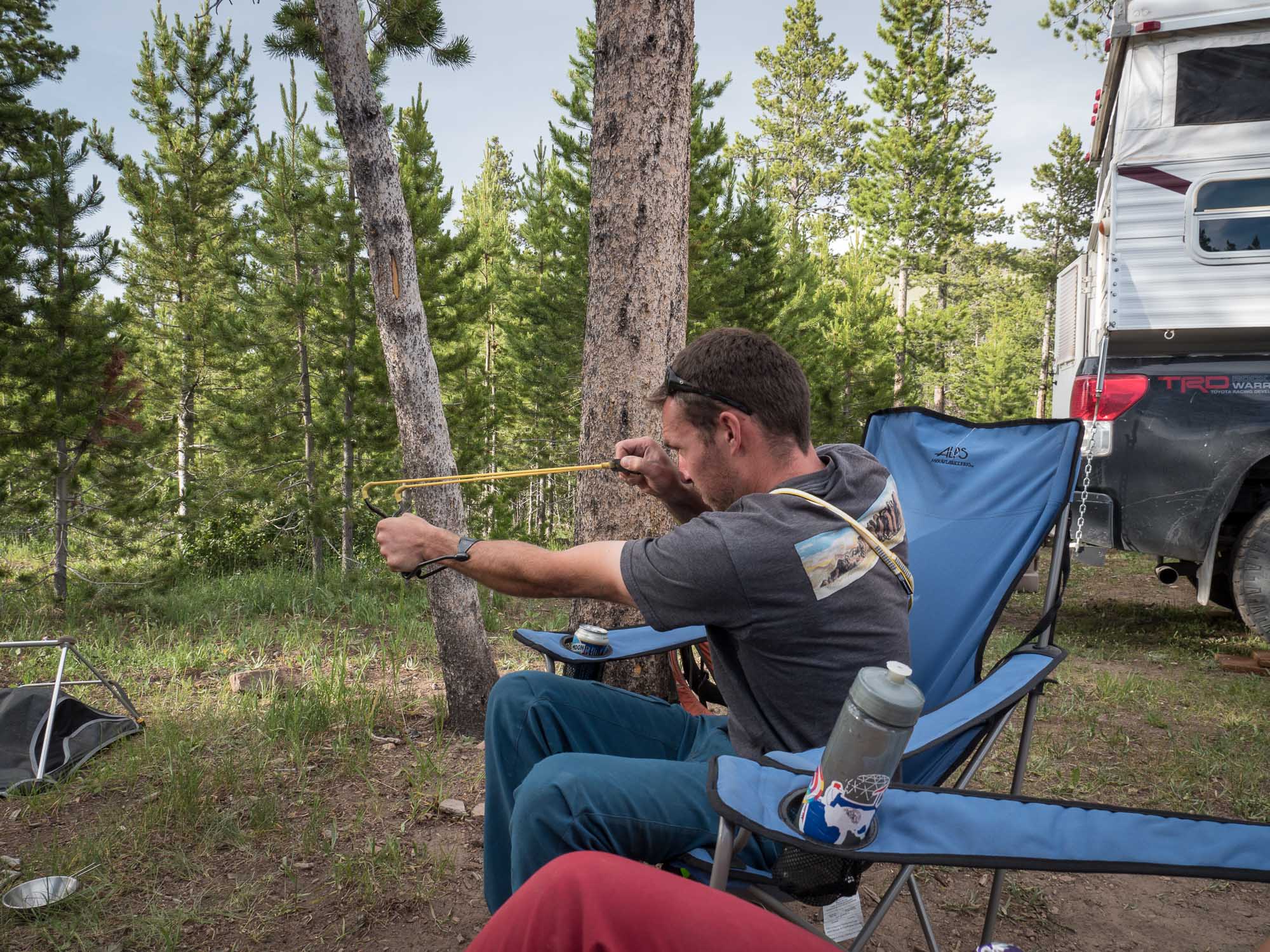 Sherry (Shaleas) rolled in that night, psyched with many psychs to psych on the psych. I daresay she made Cameron give her a belay then and there, meaning he won the belayer-of-the-trip award. (Update: Cameron says it was OG that immediately rolled out to belay. Award rescinded.)
Later, when Stebbins wasn't looking, I snuck his woman into my hammock and got some snuggles under the disguis of reading books side-by-side before he caught on and gave me the boot.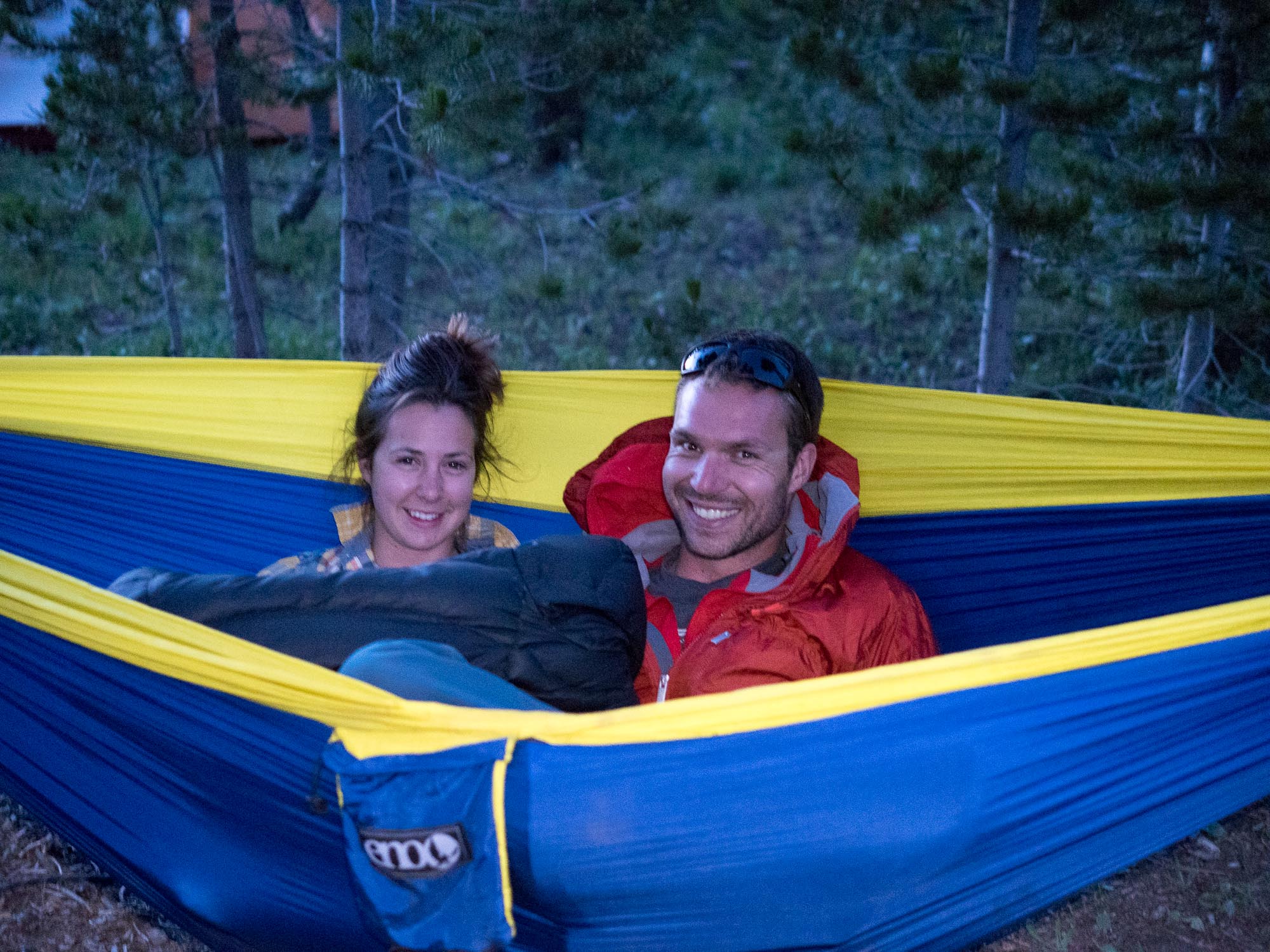 Brr.
The next day the wind was distractingly strong. I hung the draws on Tribal War then sat on a static line next to it, watching Haley on Rope the Moon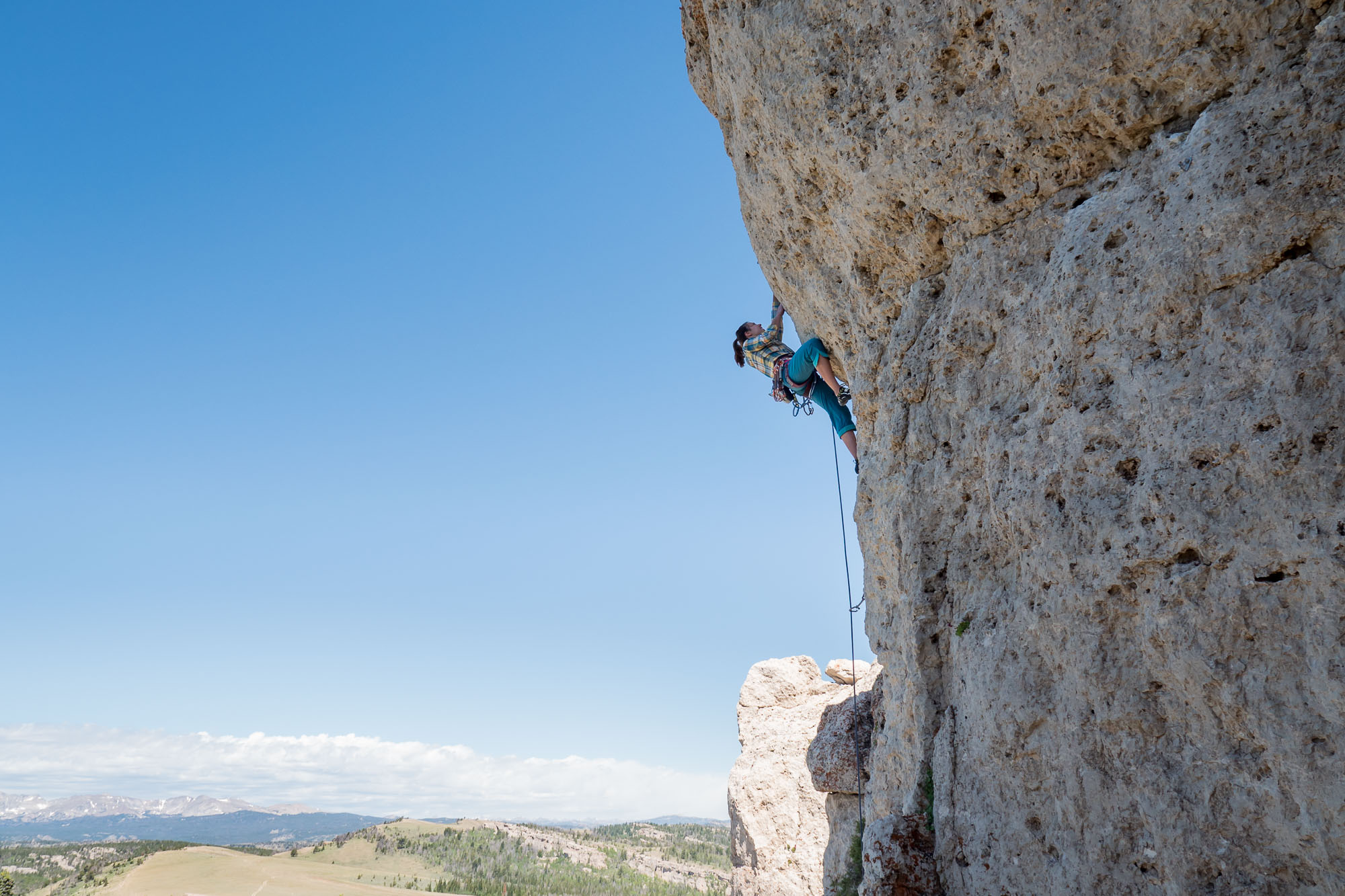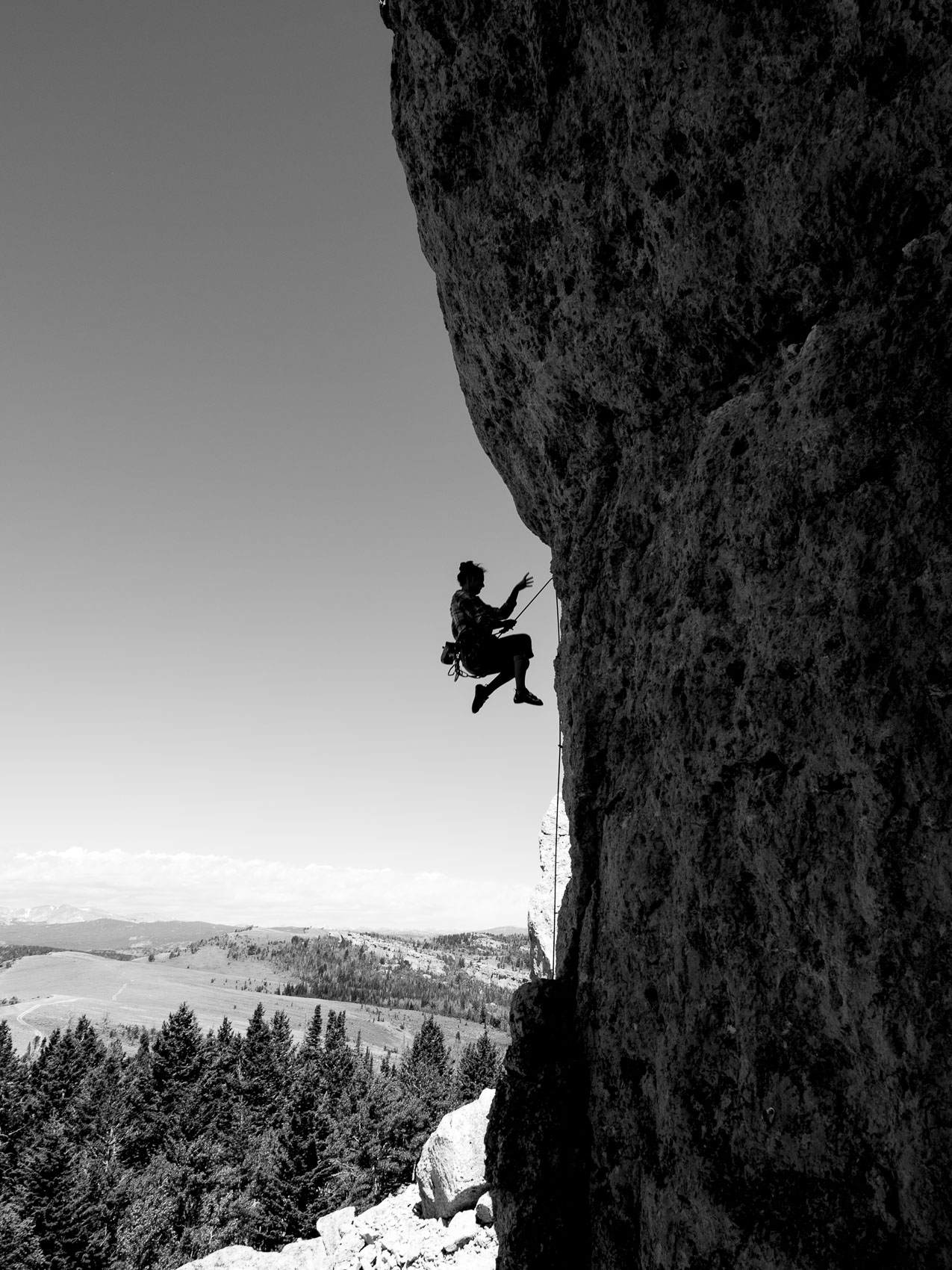 OG and Sherry both took goes on Tribal War as well. OG took the whip somewhere after the technical crux, still worked from his sessions on Choke Cherry.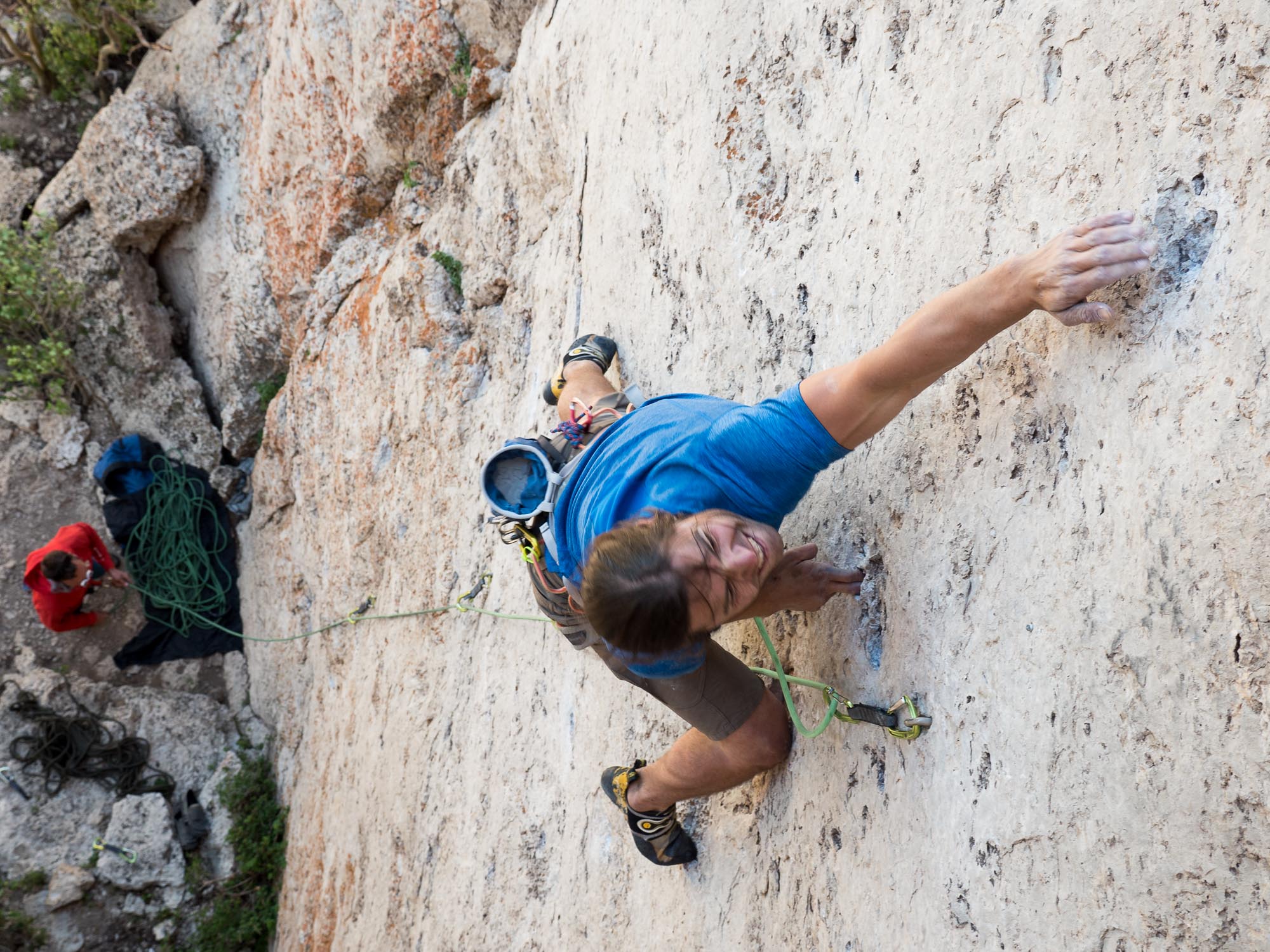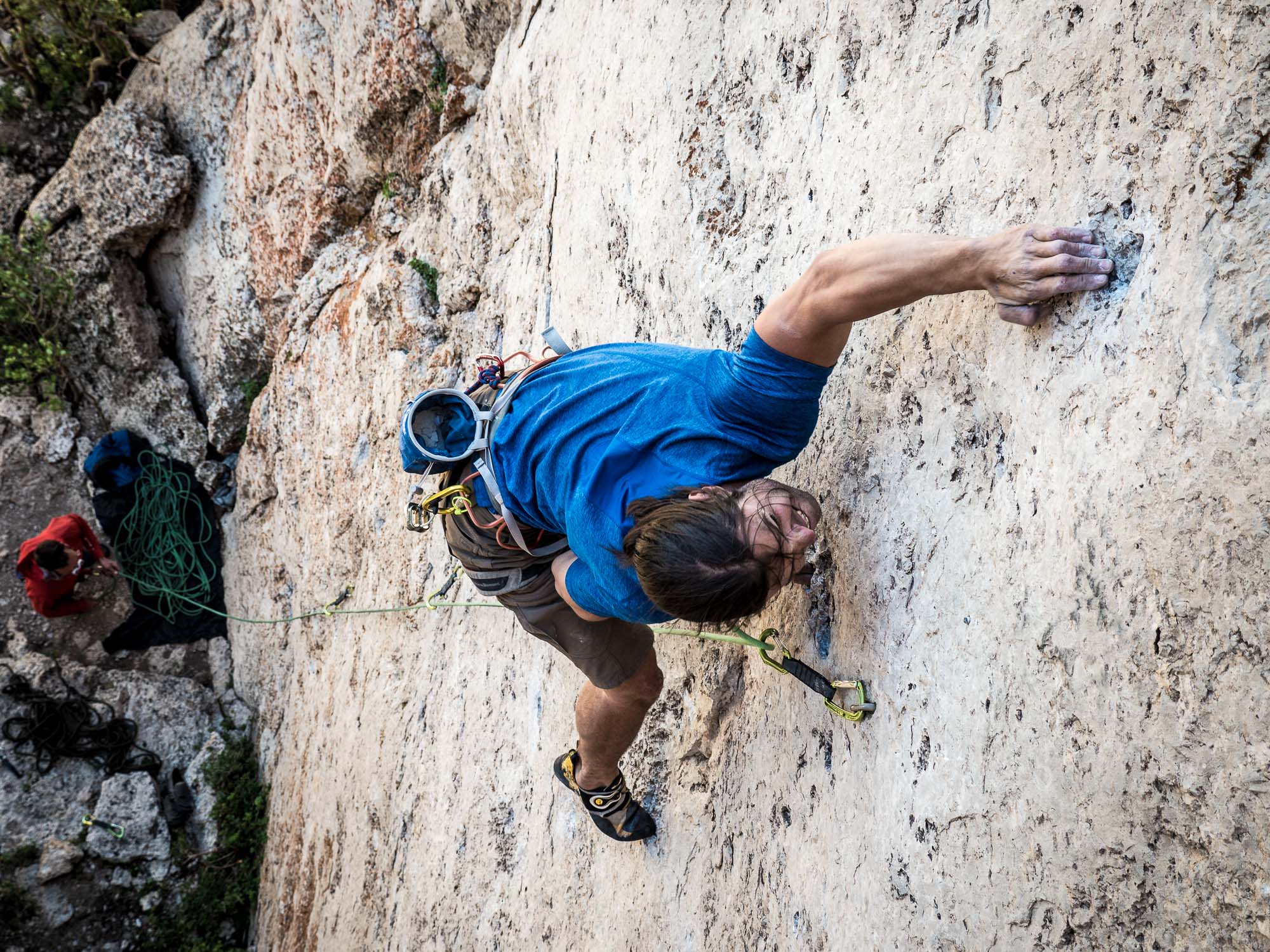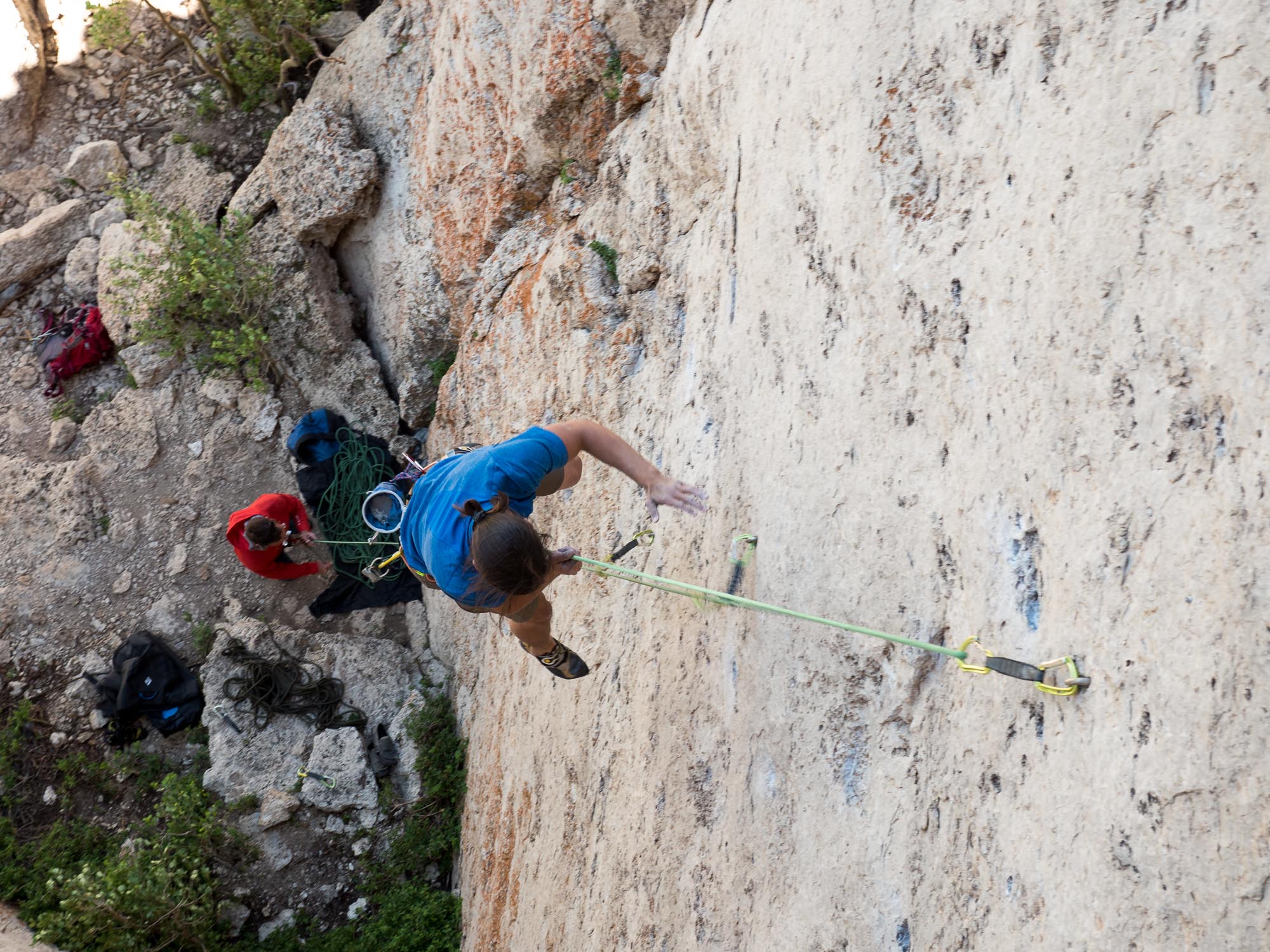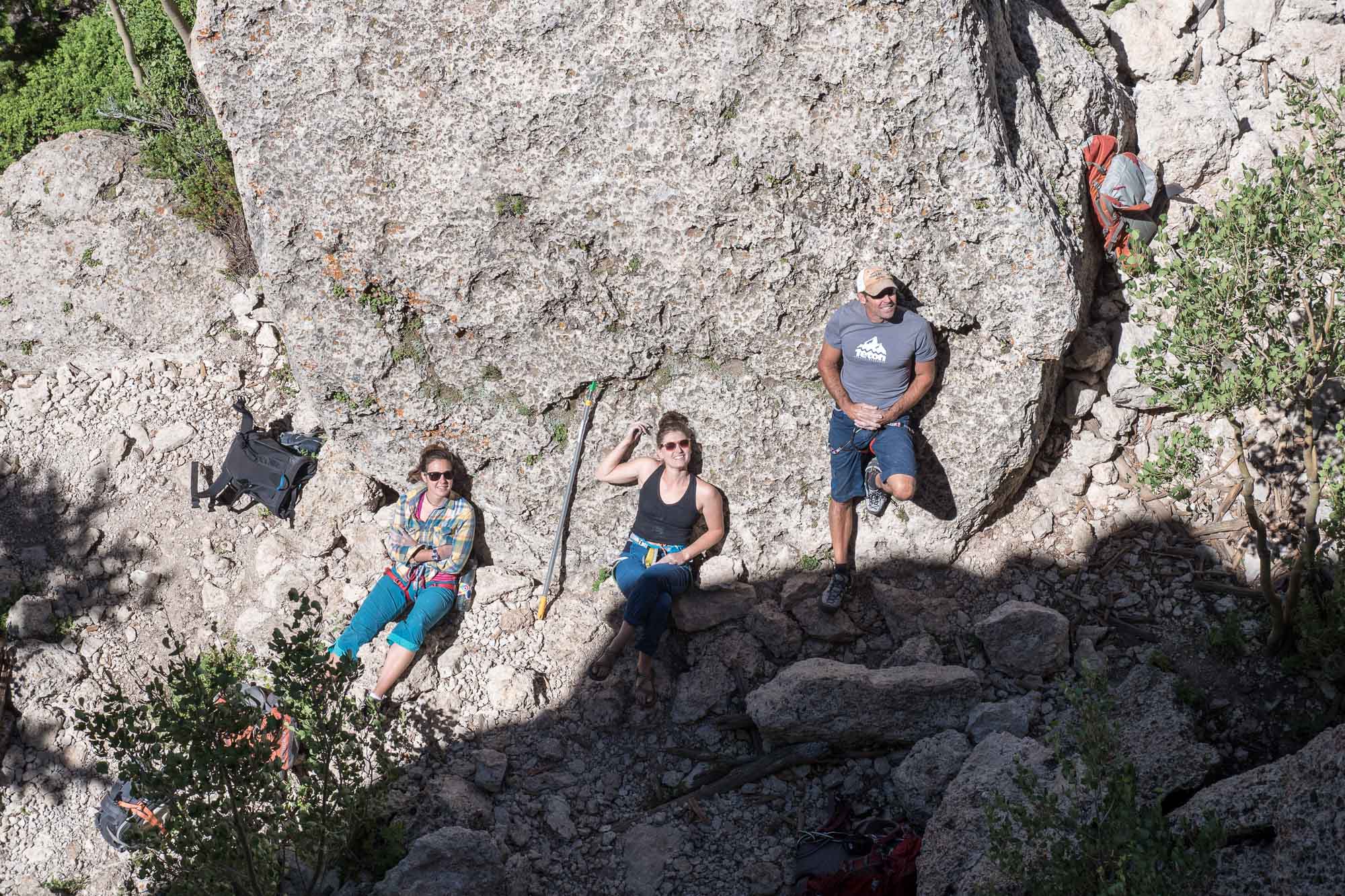 The peanut gallery watches OG hit the overhangs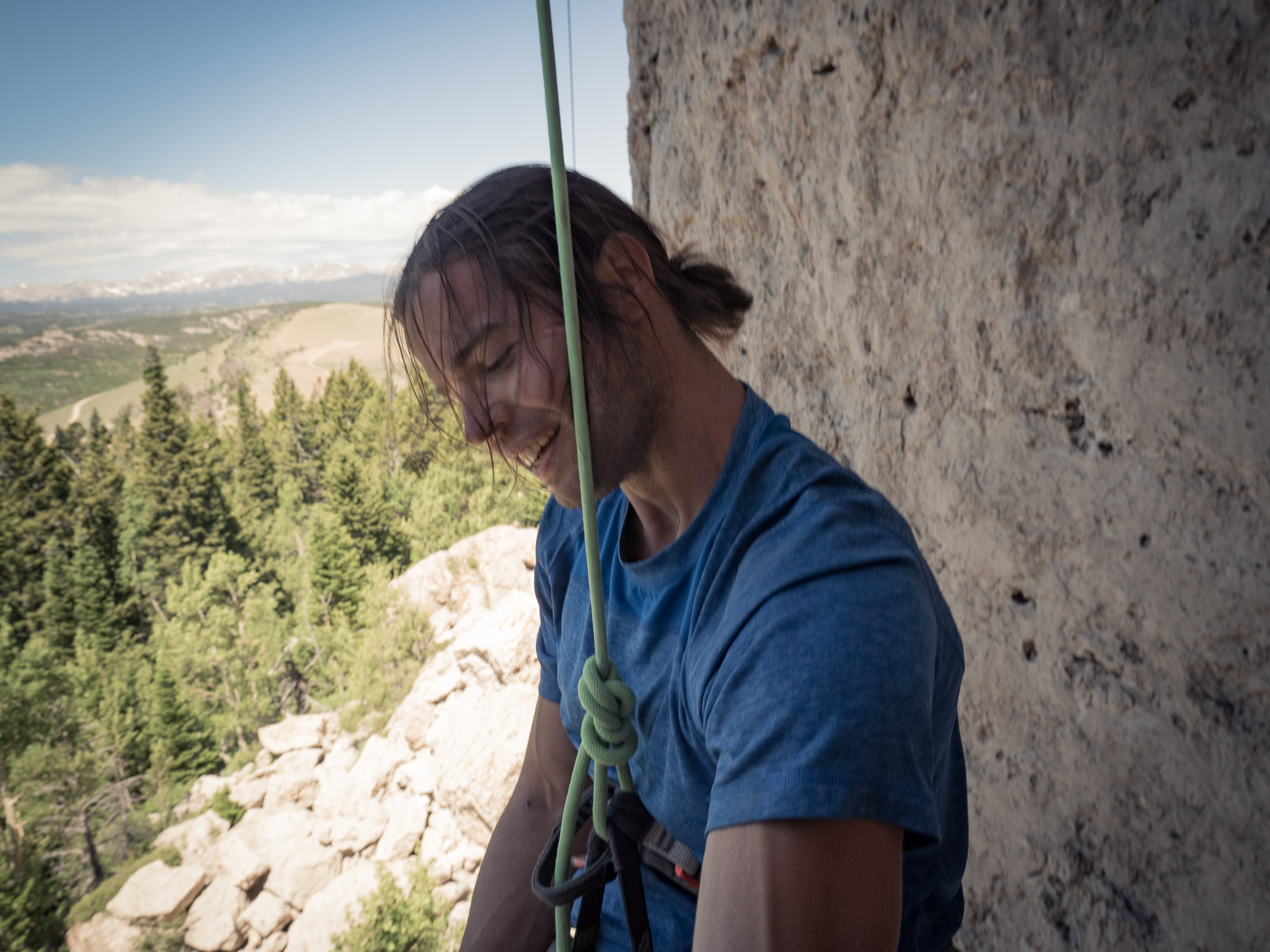 A thrashed OG gets lowered after finishing the steeps on Tribal War
Sherry-berry, however, made the crush and got the flash.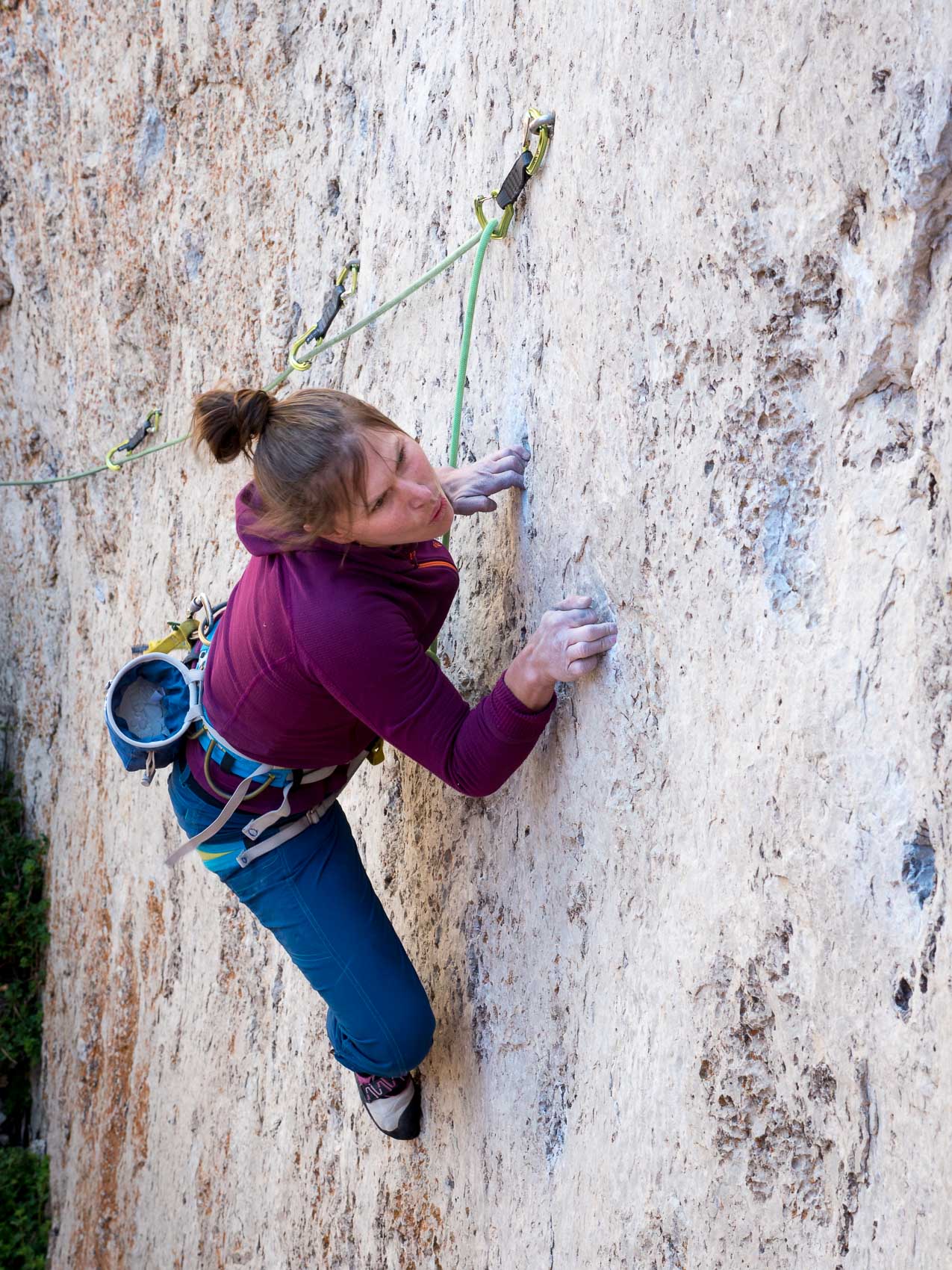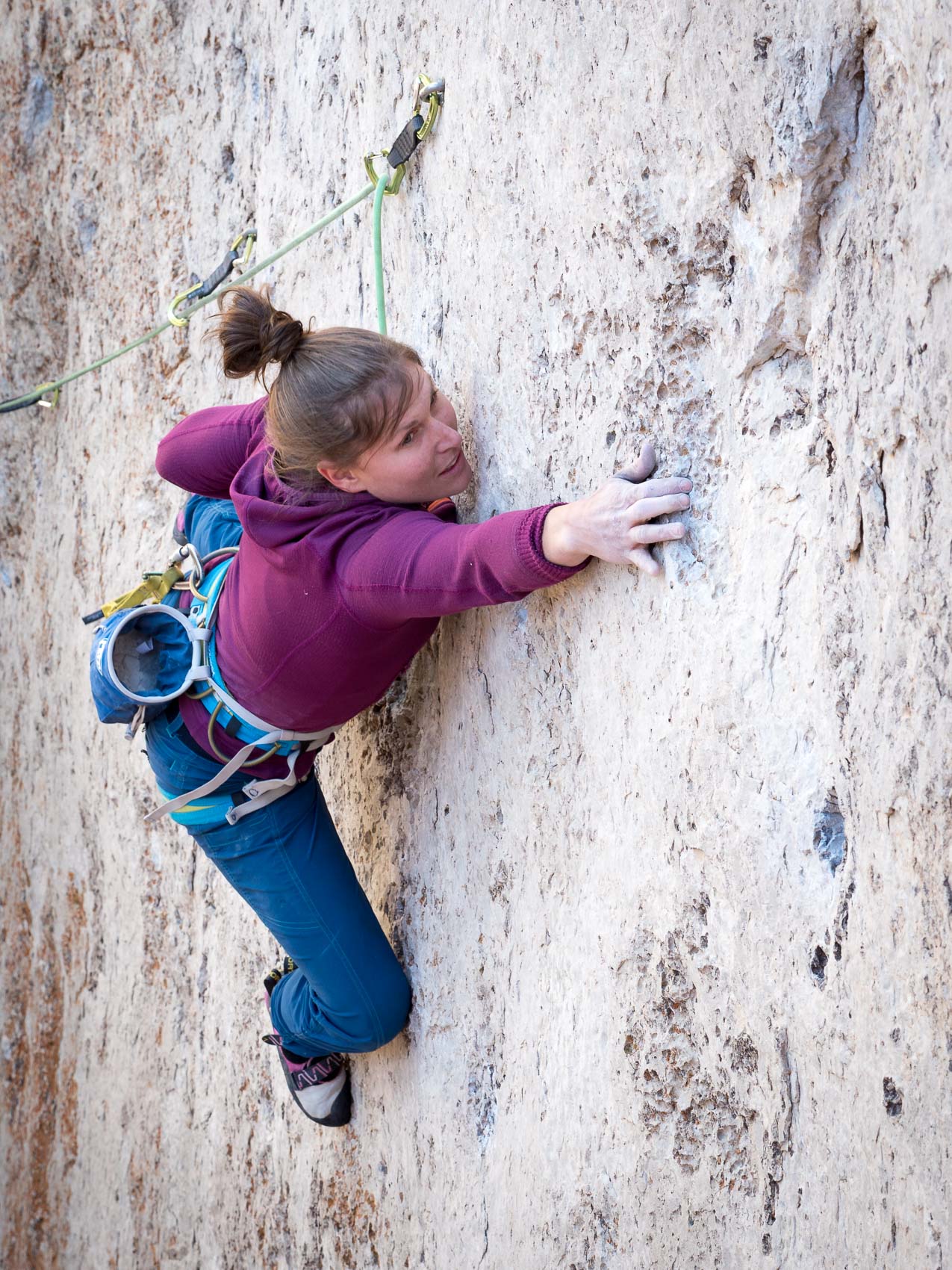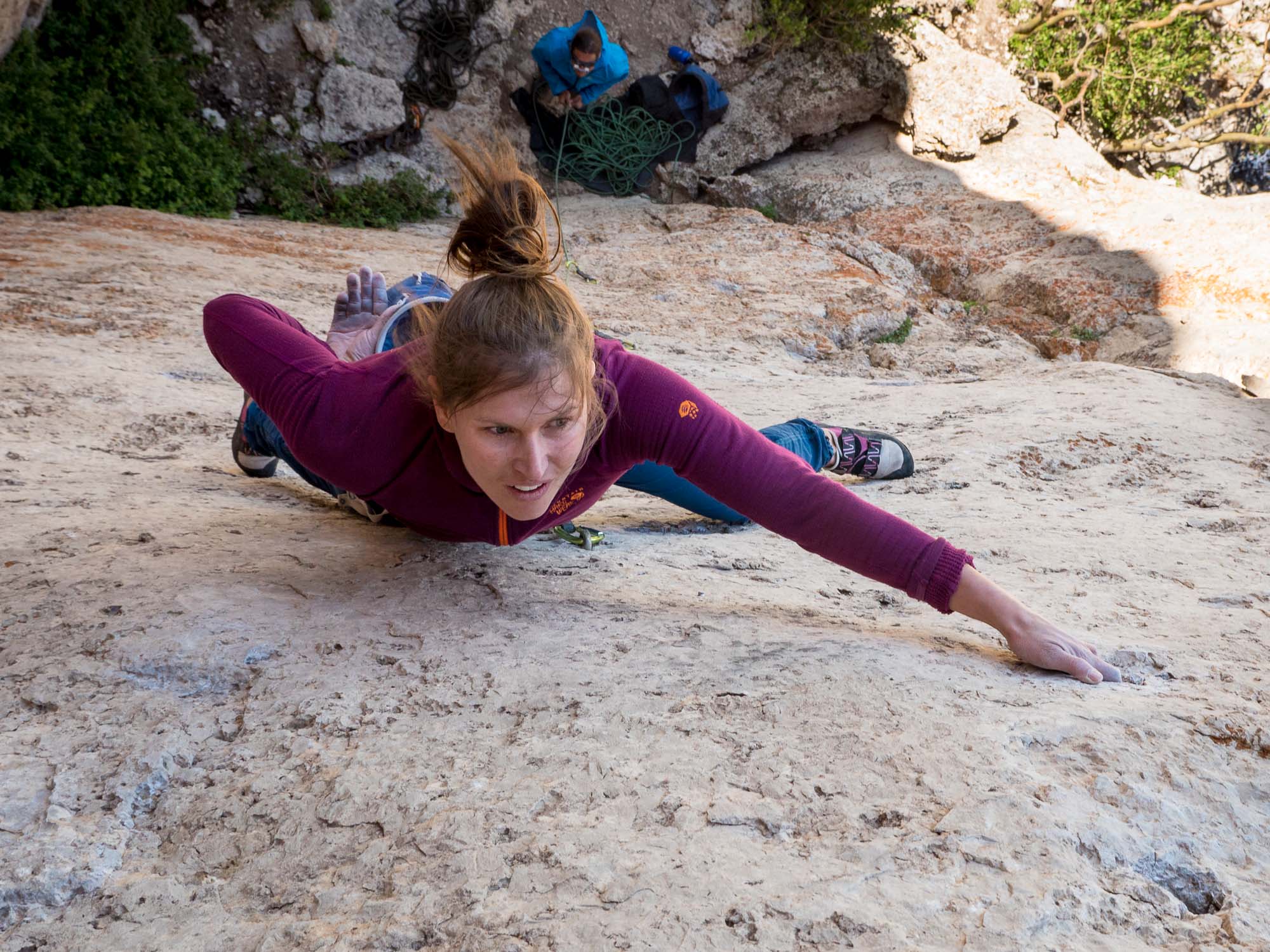 Trudeau and I waited - and waited - for the wind to die down before we put in RP burns on Diamonds and Rain.
... And waited.
Eventually our friends left, and we just went back to camp, convinced we'd get better weather the next day.
Making the Best of It
I slept in the van that night, hammock hung diagonally across. At 5 in the morning I woke up freezing, which didn't make much sense. This was the middle of July and I was sleeping in a 0 degree down bag.
Camp already torn down, I woke up again at 7, opened the door only long enough to be whipped by a gust of wind before I slammed it home again, and turned the ignition. I worked my way through the morning's cattle herds and towards the shitter, praying the weather would be better up at OK Corral.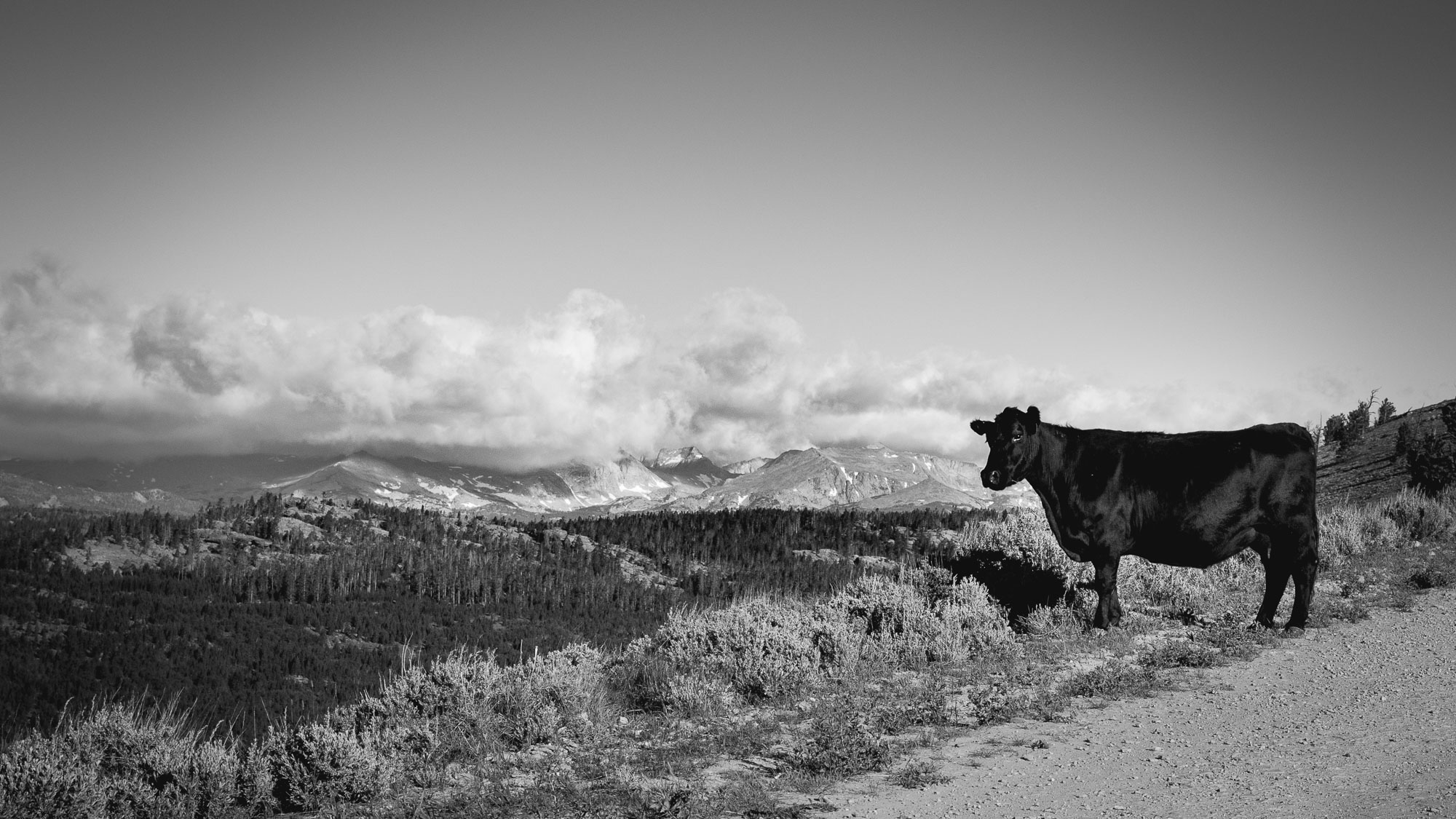 It wasn't. At 8am, 9000' ASL, Ahab's thermometer read 32°F. That explains the cold sleep, I thought.
Trudeau and I called it quits. We both drove in to Lander - he for fuel, I for brunch. Moments after I had ordered my Eggs Benedict from Middle Fork I got a call.
"What do you think the weather is like up in Sinks Canyon?"
Trudeau patiently watched me eat my benny, and then I finally got to take him on my favorite easy trad climb: Gunky, 5.8. (It's graced the pages of this blog many times before.)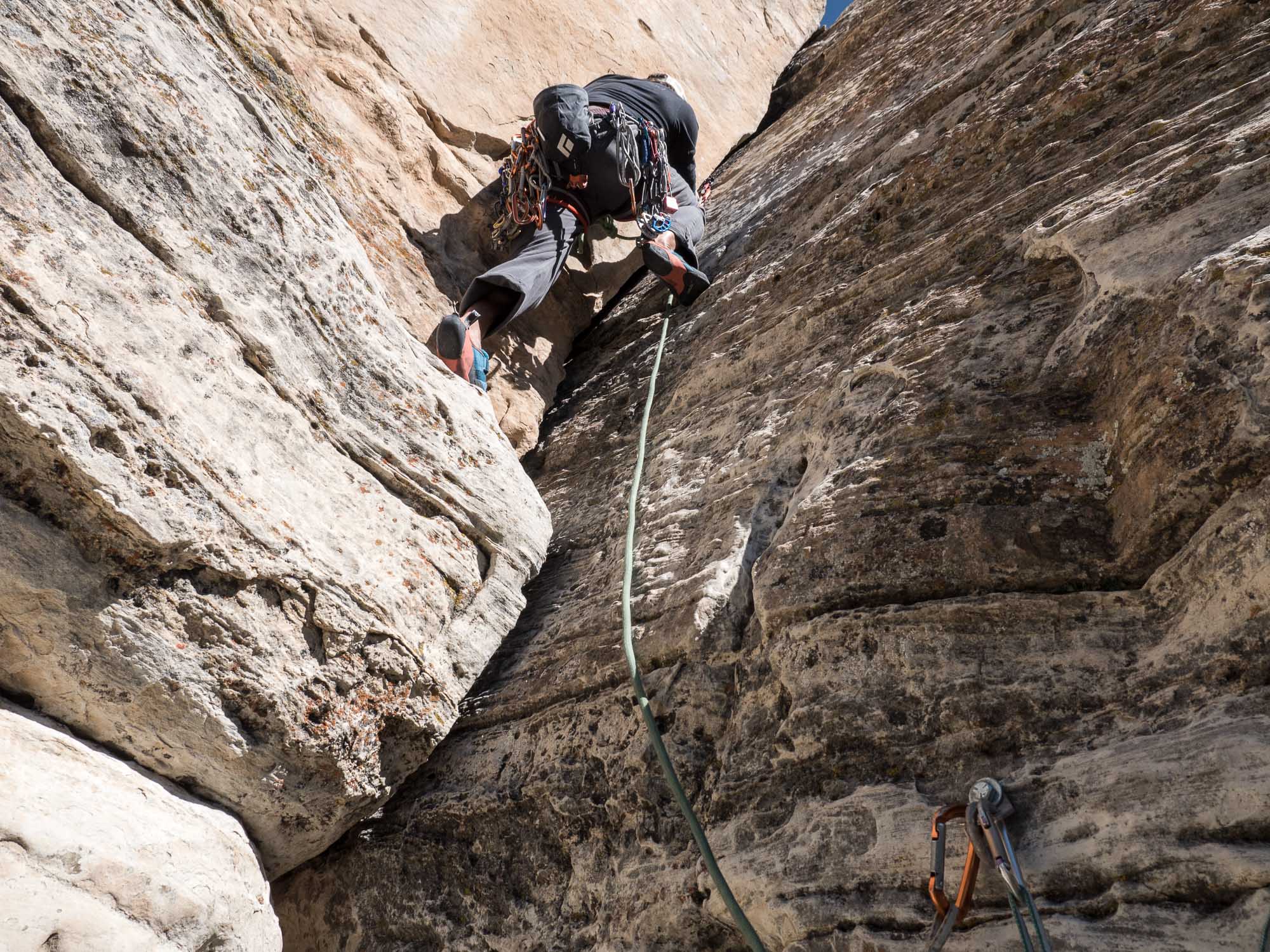 Trudeau starting the second pitch of Gunky
---
At the end of a three day weekend, I had climbed three routes.
Back in Laramie, I worked on my project back there. My mental state started to fray until the day came that I realized: projecting wasn't for me. Repeated and constant failure, rather than exploration and change, wore on my mind and went against my true climbing goals.
Things went much better on the next trip.