Jet Stream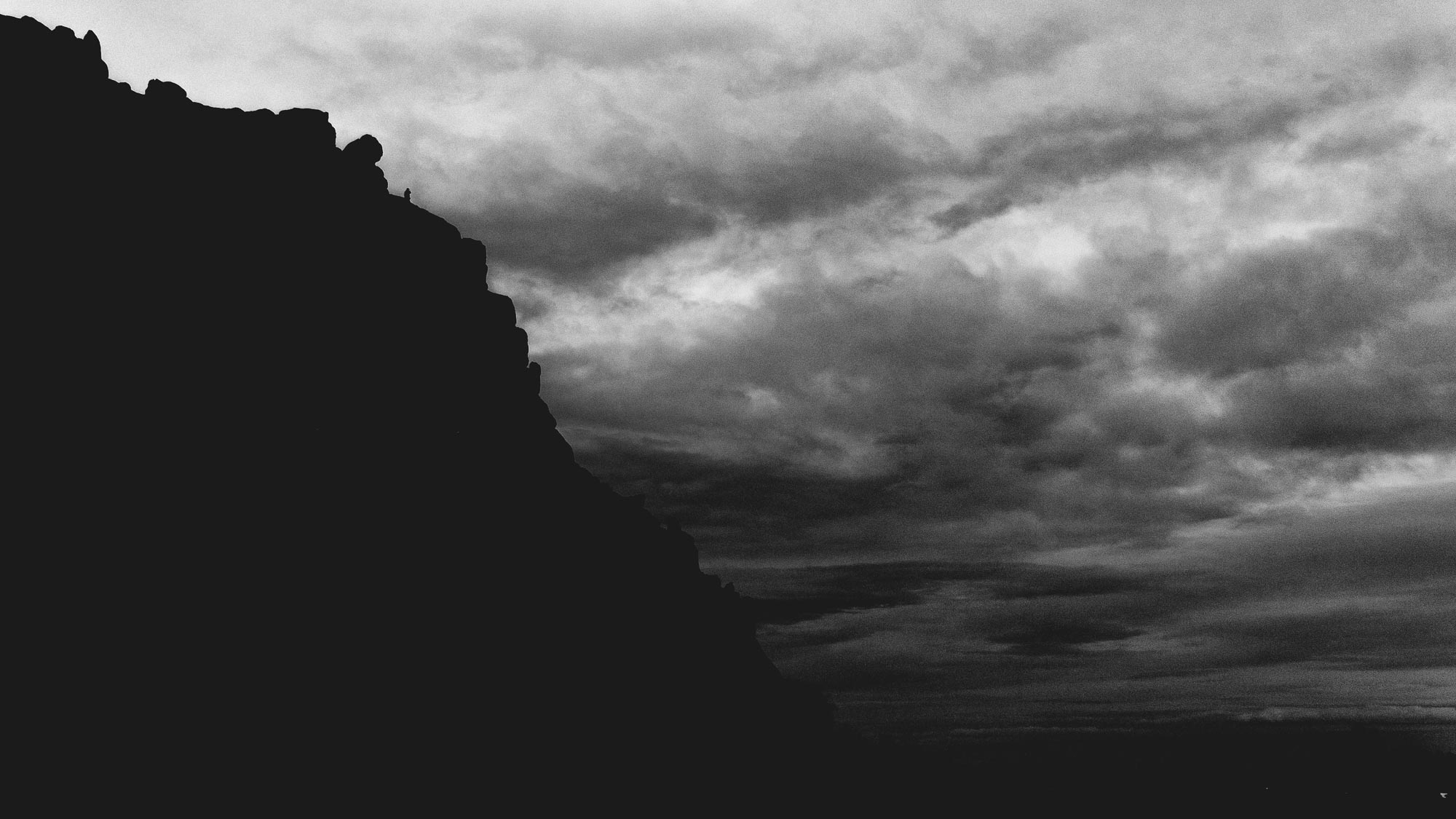 A new circuit penetrated into the Gyps crew this fall. Ken told me that Jet Stream was "the best five-nine at Vedauwoo." I'd agree that it's a great 5.8, for sure. The route's out on what we're pretending isn't private land every time we drive all the way to Laramie County to climb it.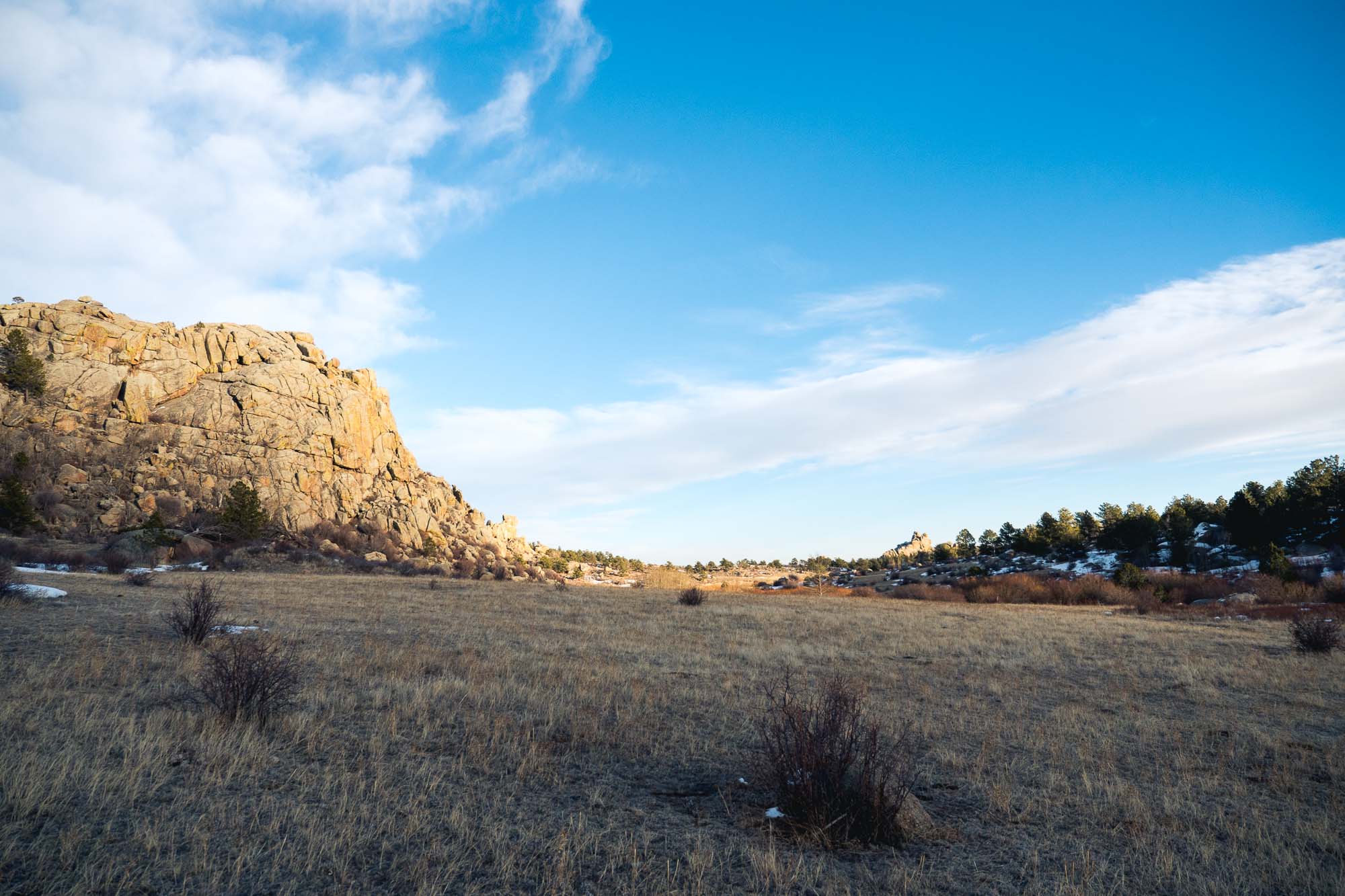 Jet Slim
Slim walked out the front door of Coal Creek Coffee just as I was walking up, two coffees in his hands. He passed one to me (my fifth of the day, I would be shaking by the time it was dry) and we loaded into his truck. "Get in the back!" Slim shouted at a wagging tail that had strayed past the rear seat.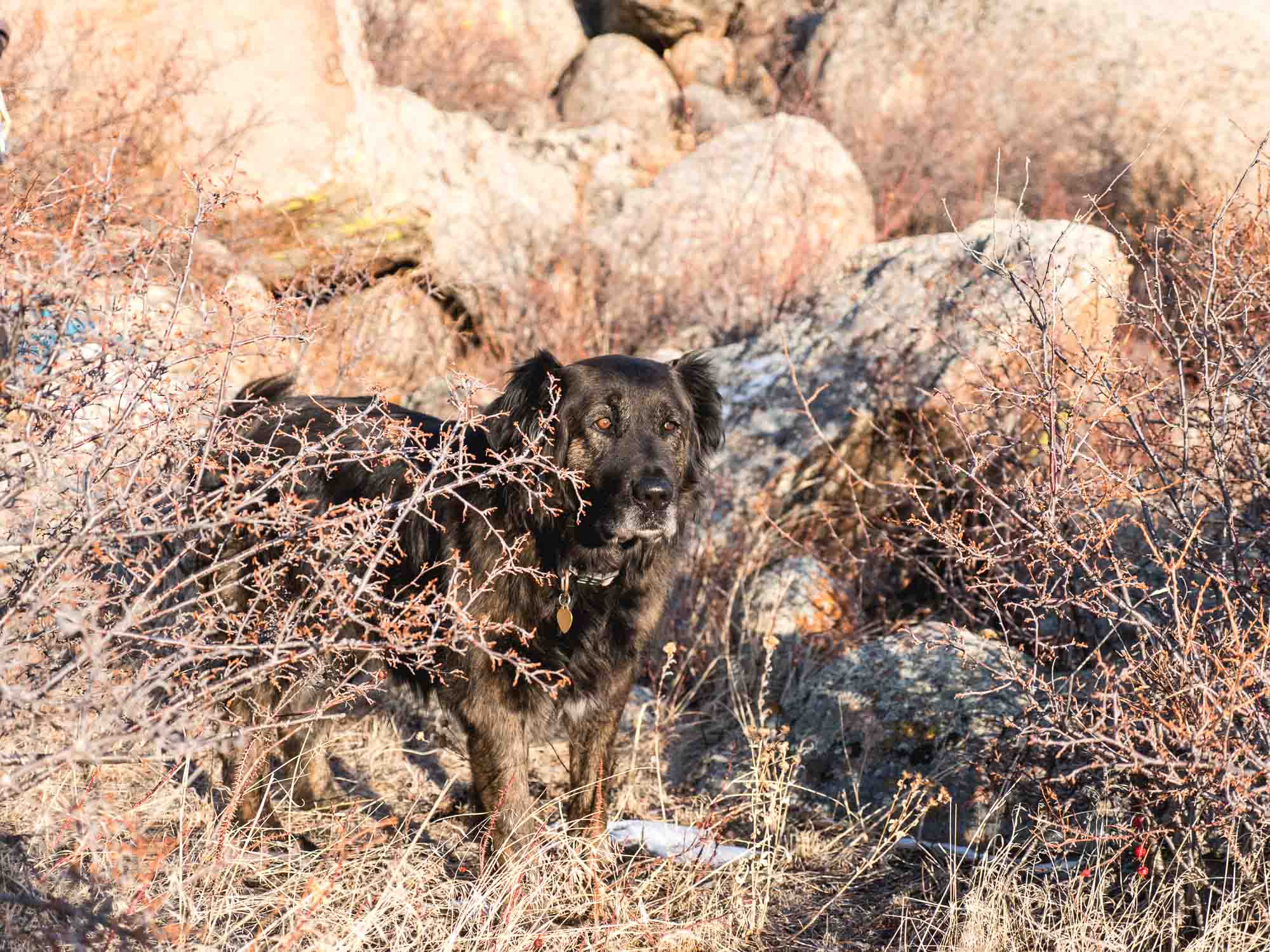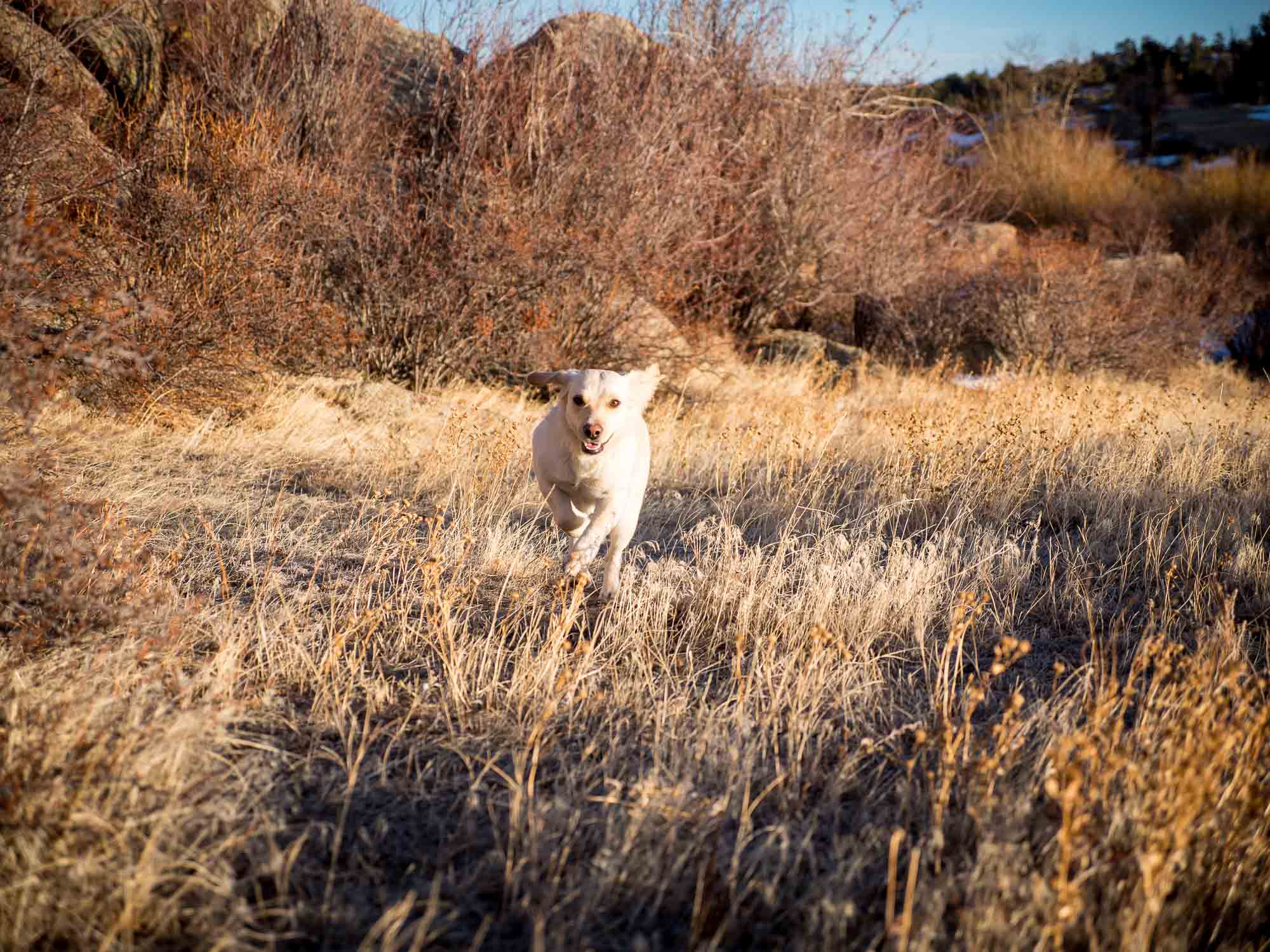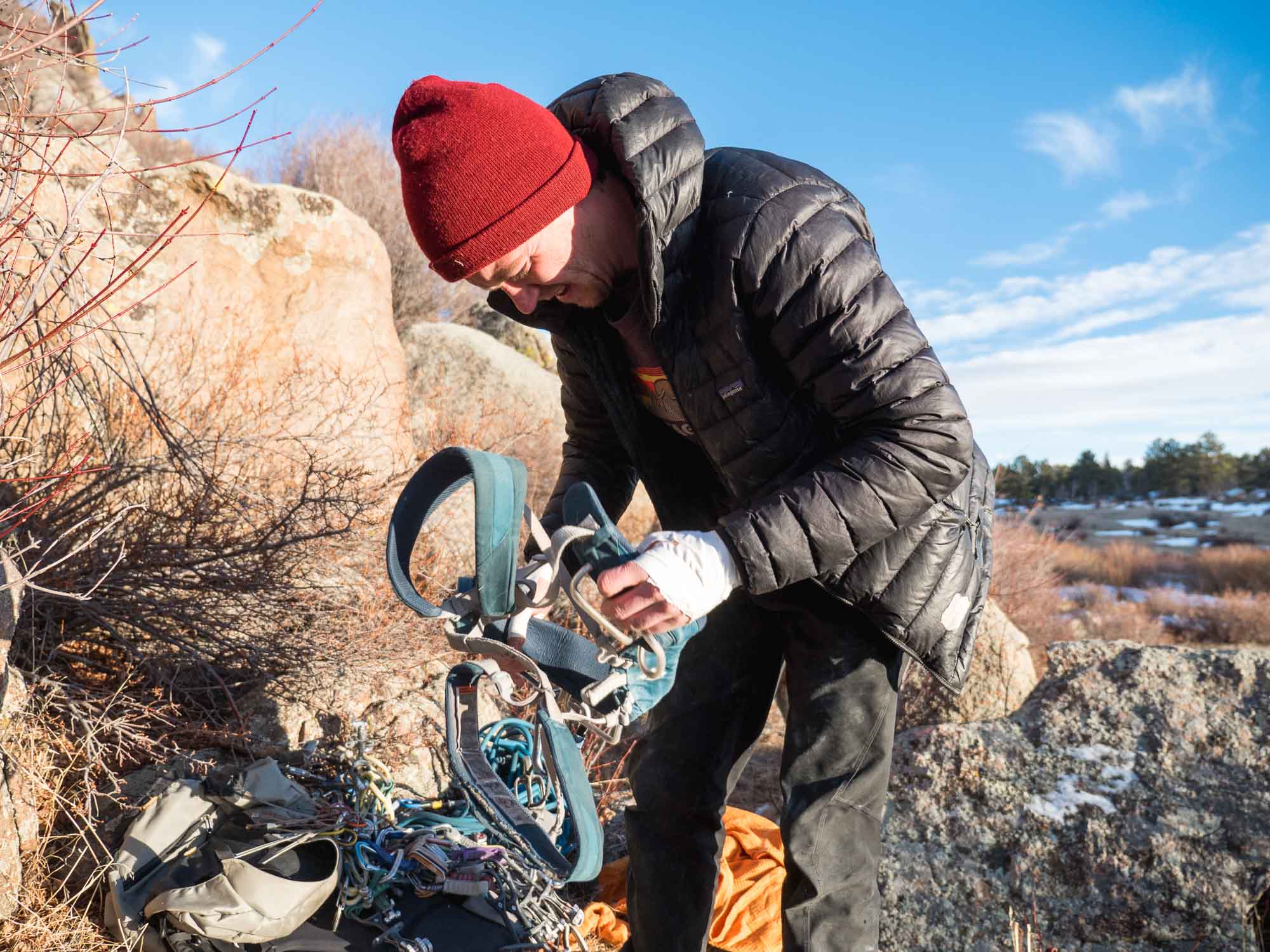 Slim put the route up as the sun raced towards the horizon. As I prepared to follow him I realized that I had been so caught up in taking photos that I'd left my climbing shoes fifty feet below me with my pack, so I followed in my approach shoes.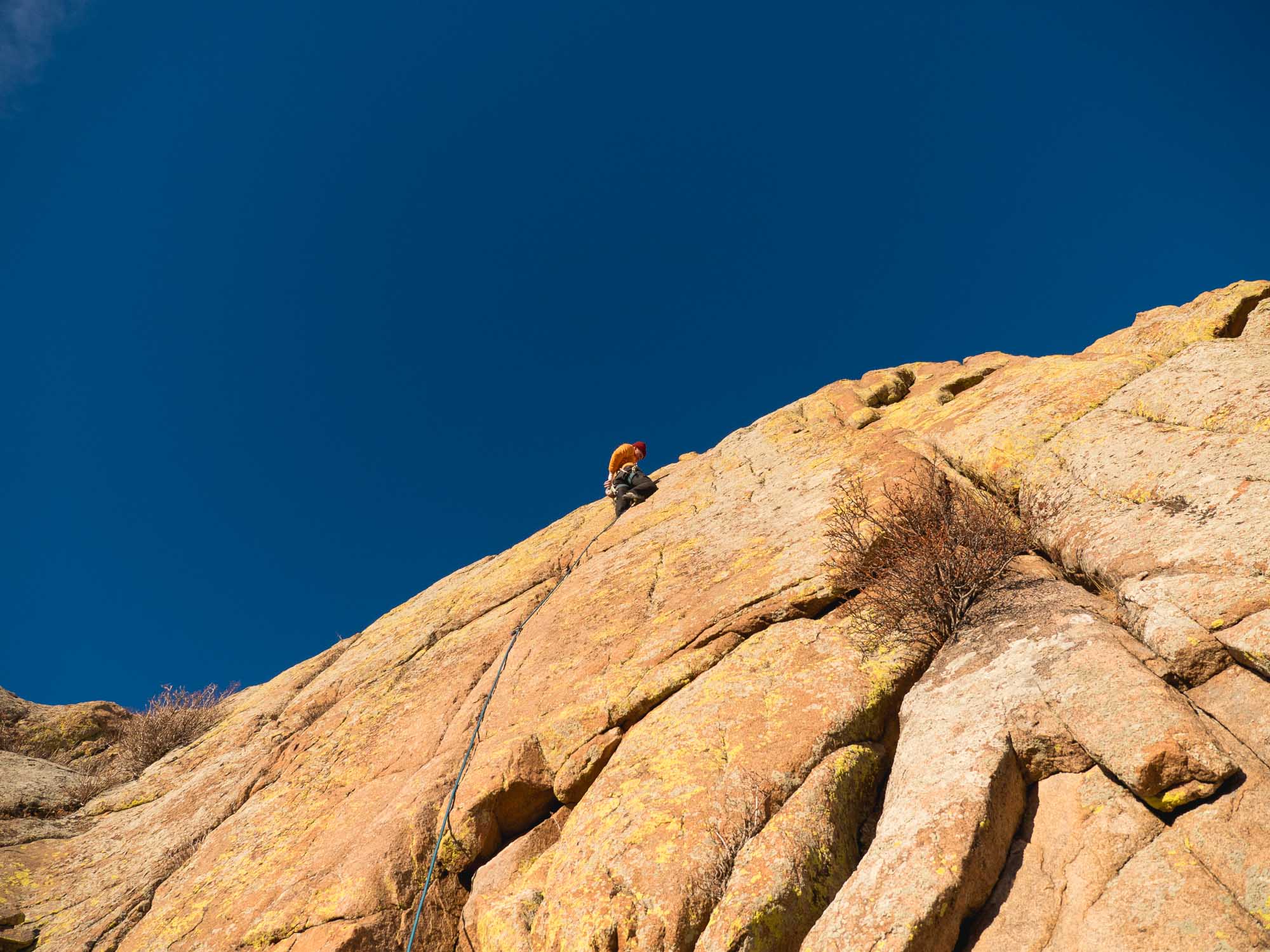 With no anchors on the formation, everything requires a walkoff. We walked around climber's right from our topout and Slim pointed out a formation in the distance. "That's Hynd's Lodge," he said. "That's where I'm getting married." From there he scrambled up a crack with good exposure to fit in one more climb on his after work adventure: Giggles, one of the smoothest 'Voo cracks I ever have doned.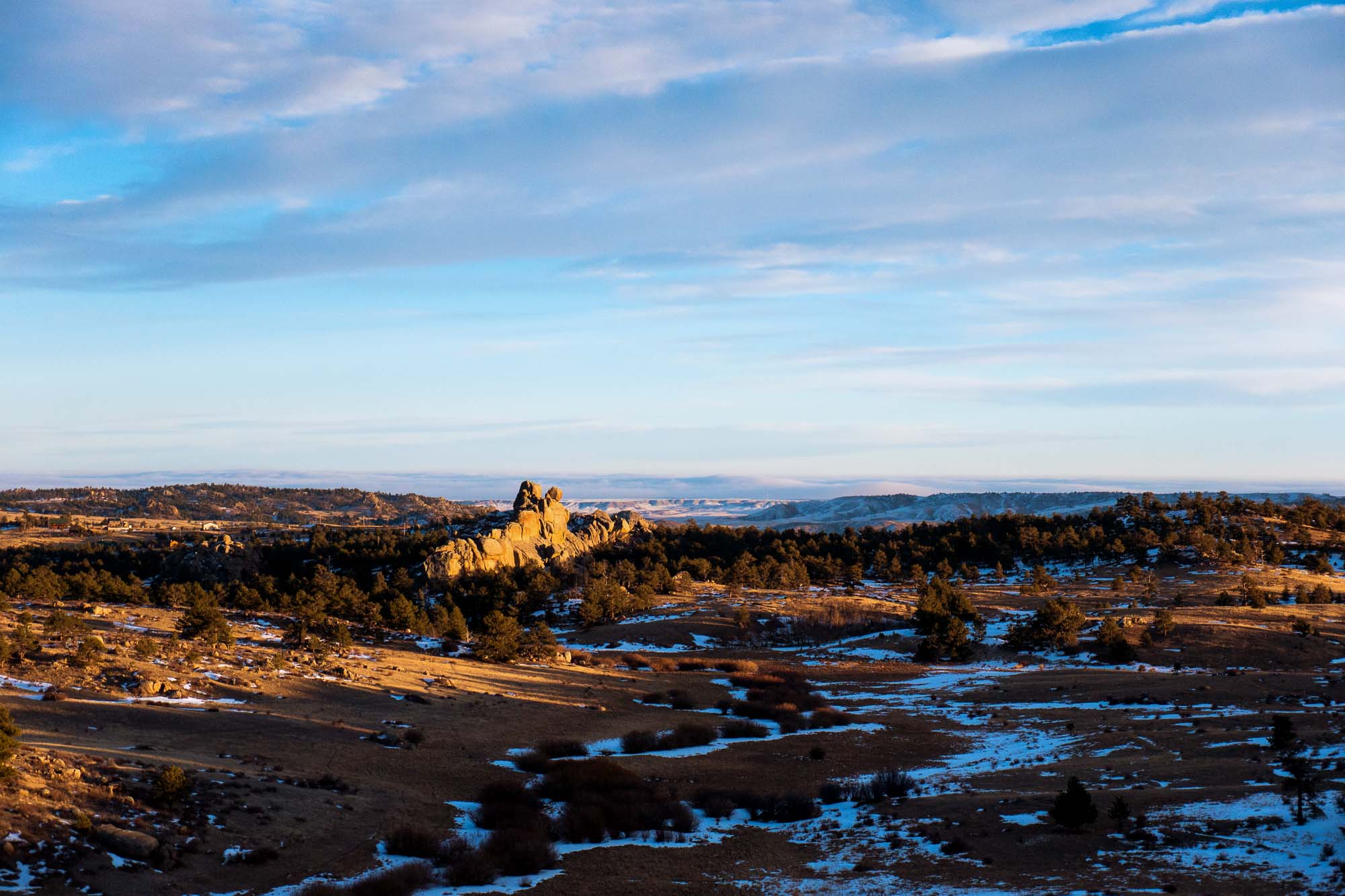 Hynd's Lodge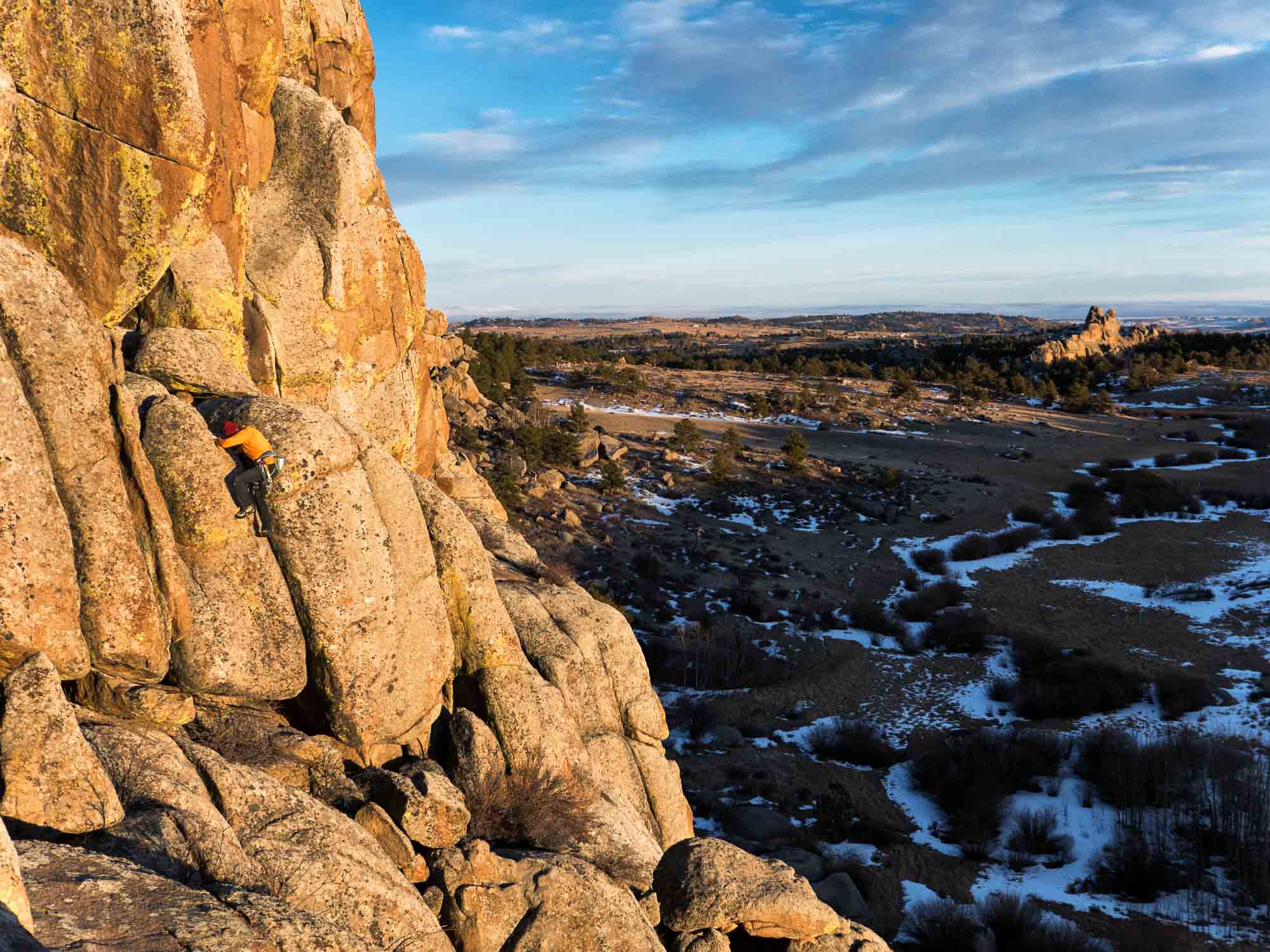 The Giggles approach
By the time we finished Giggles the sun was down proper. Slim and I scrambled down in the dark. The dogs were waiting for us on the soft ground - they'd clearly been out with Slim when he was doing Jet Stream often, to know where he would reappear after climbing it.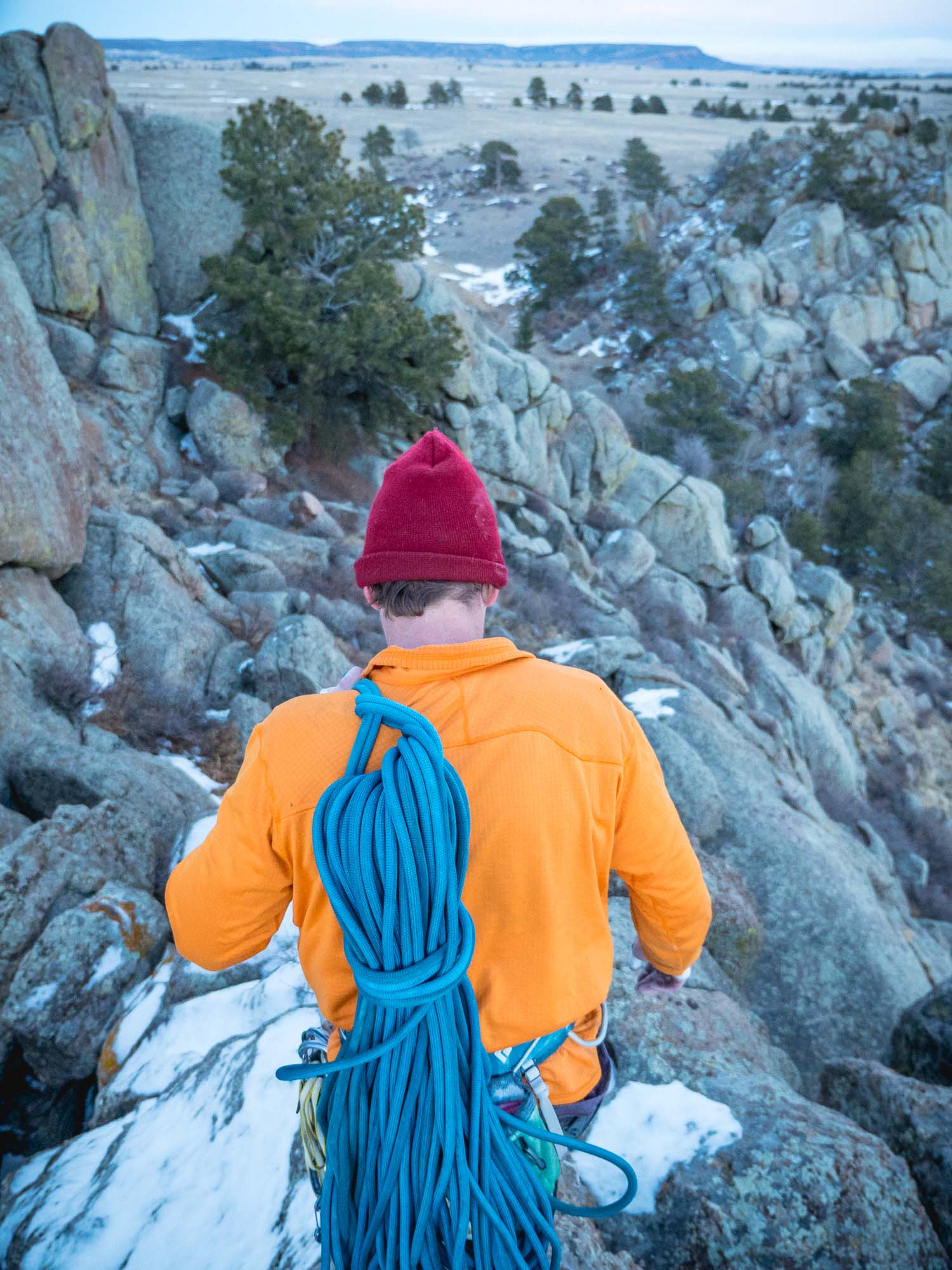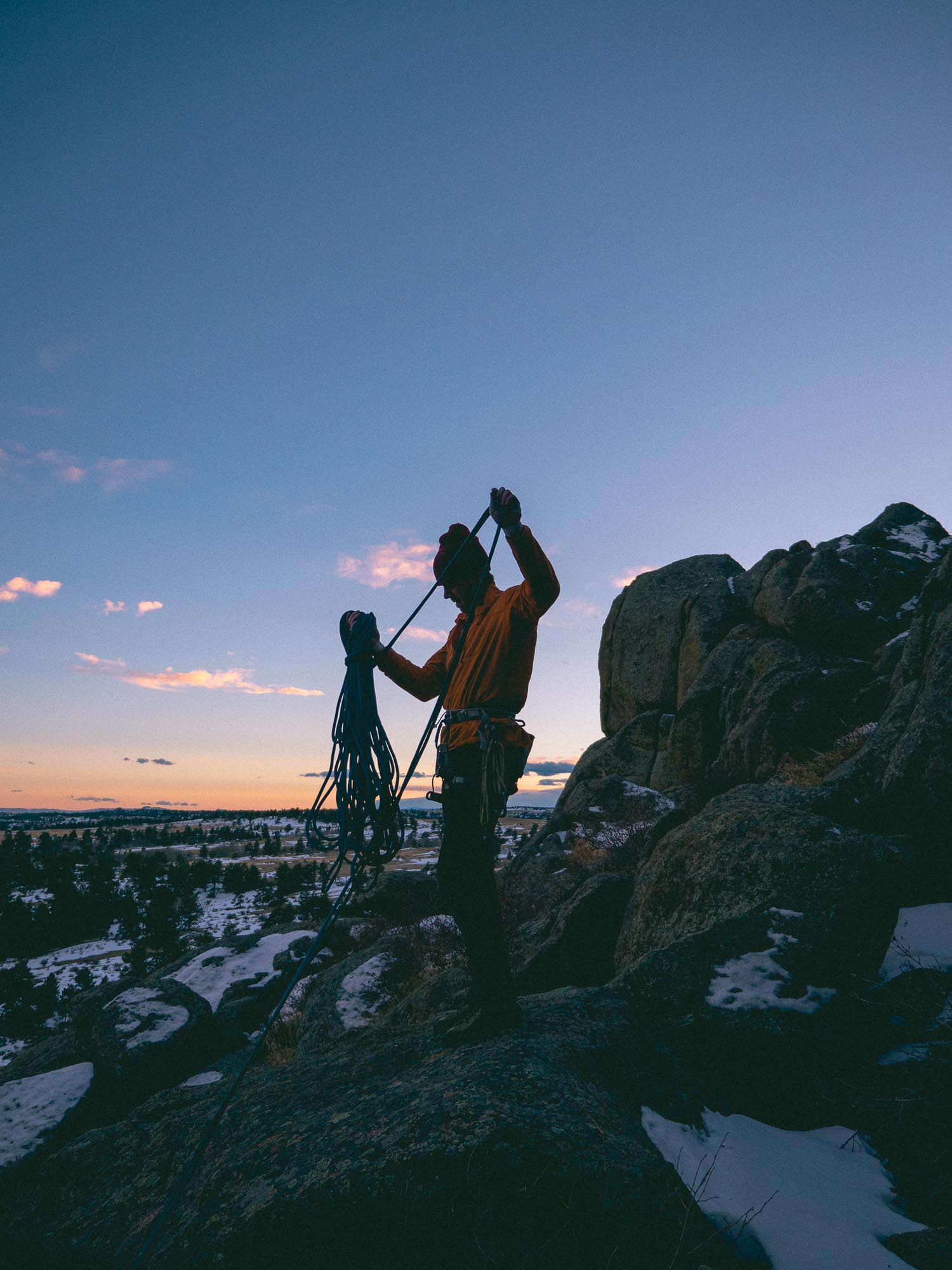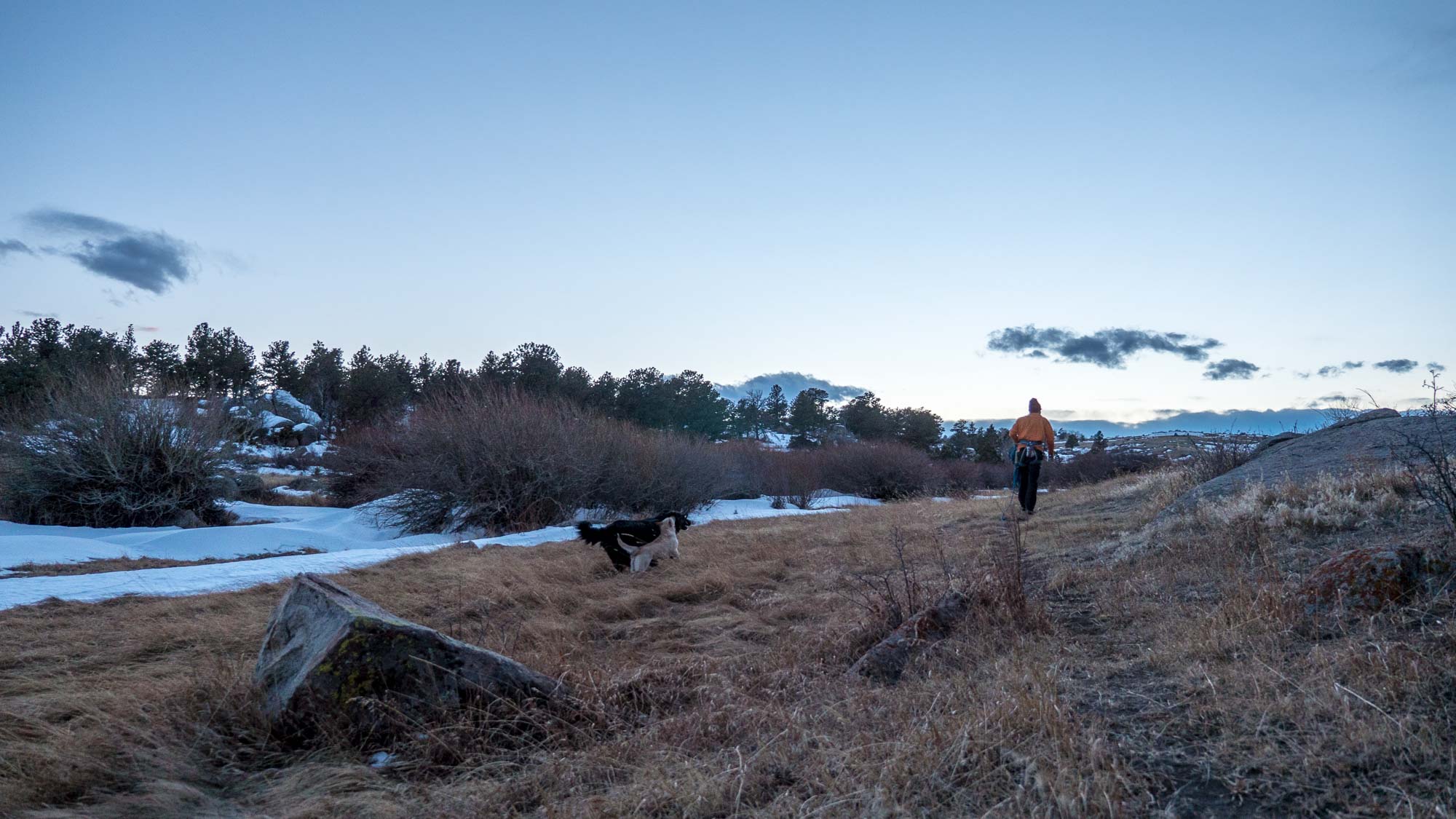 Jared Stream
Exactly a week later I went back to Jet Stream, hoping to show my semi-surprise-guest Jared a real good time.
I set up my camera on his tripod (even though mine was just over in the van...) and we climbed - once again - in the sunset.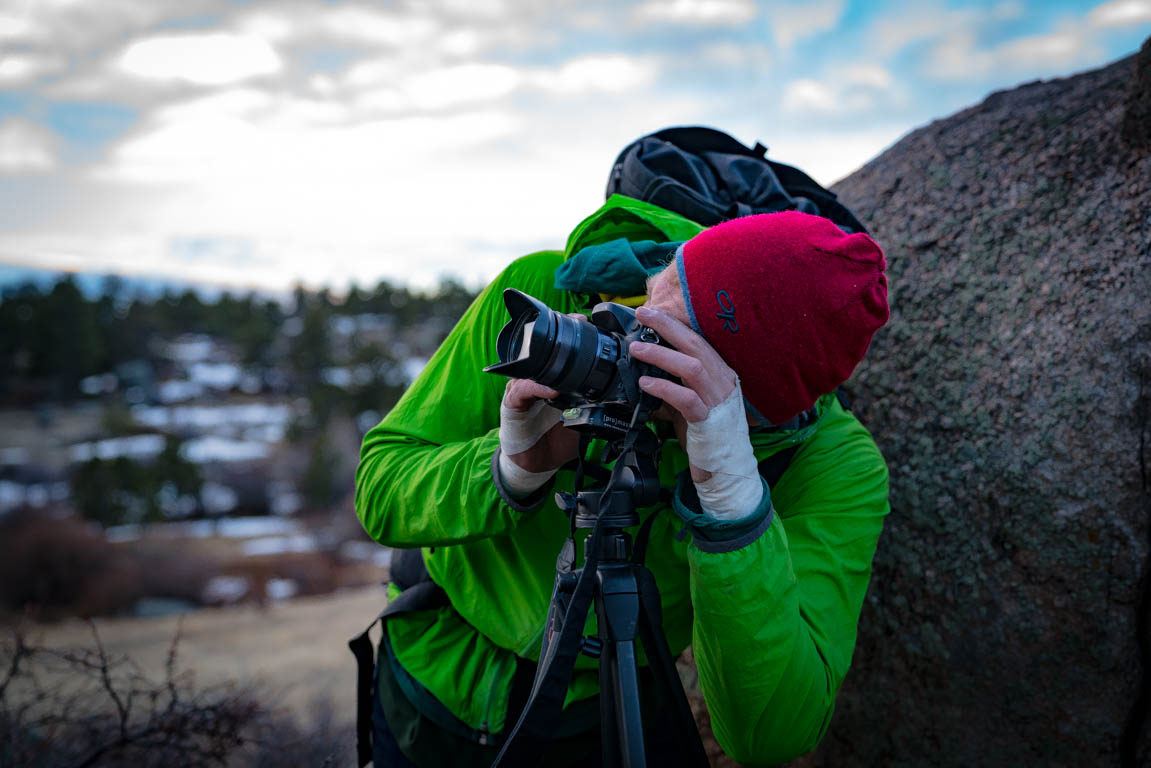 Photo compliments of Jared
As I topped out the pitch the wind ripped the breath from my lungs, and for a moment shoved me back so forcefully that I teetered away from the wall. When Jared reached the top we moved slowly towards Giggles, one headlamp between us to help us navigate through the darkness and its galeforce winds.
Jared onsighted giggles in the dark. A feat made more impressive by its fist finish, and me not bringing any fist sized pieces.
Cameron Stebbins Giggles
I climbed Jet Stream twice with Stebbins a few days later. He started it on lead, and it soon became apparent to me that he was not going to place any gear. God dammit, if you're going to solo it, don't make me play out fifty feet of rope for you, I thought.
When he topped out, I yelled up "You can just throw the rope down Cameron."
If you can't beat 'em, join 'em.
We took two laps on Jet Stream and finished the day on Giggles once again. Stebbins did magnificently with his V0 onsight.