Red Rocks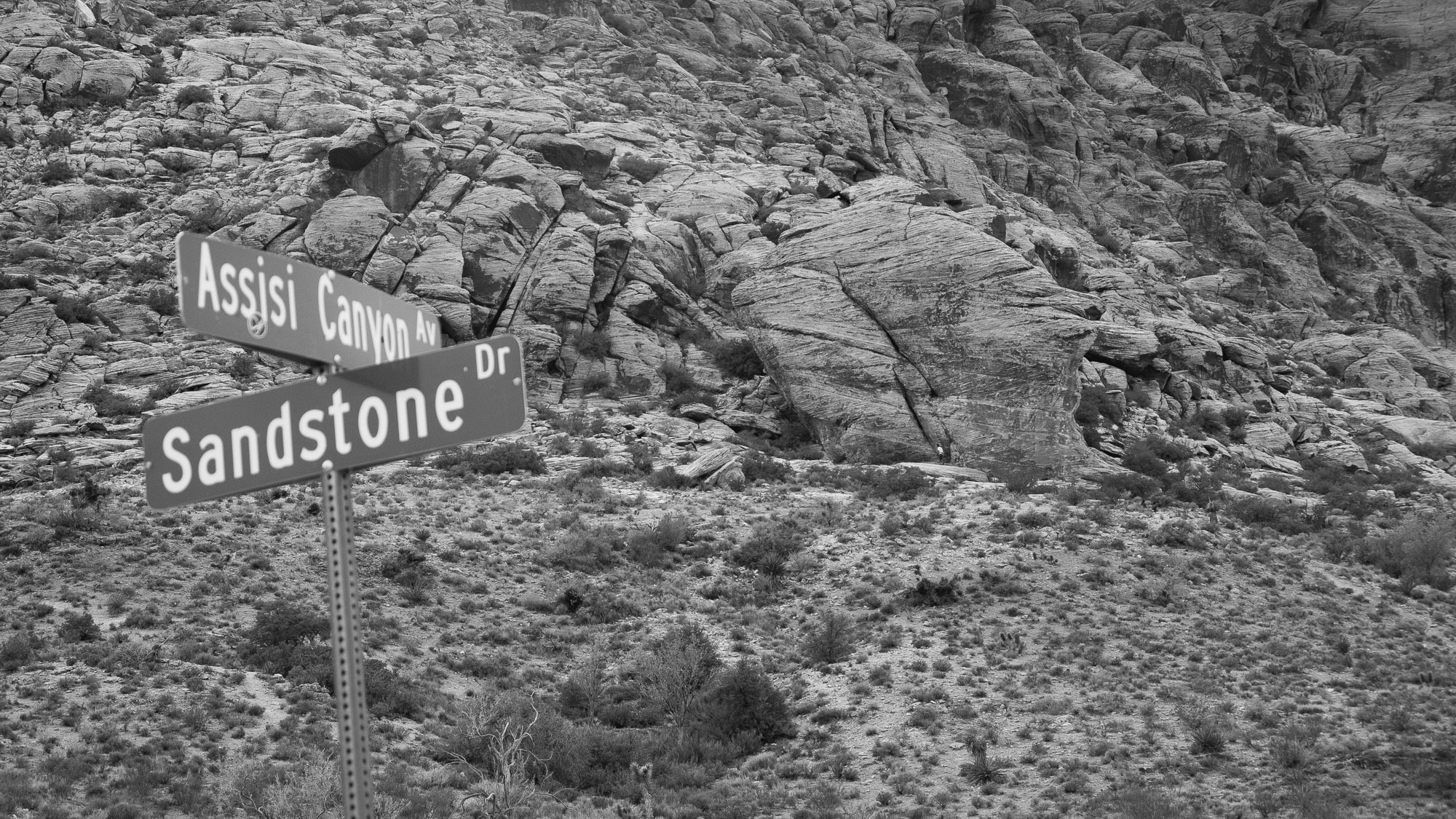 The Red Rocks climbing was sporadic at the start of Desert Season, what with the trip to Limekiln in the middle of it.
I rolled into Red Rocks campground late at night and found campsite 32 empty apart from a water jug. I had been expecting to find Dave and Disa, two friends I hadn't seen in over a year, so was a little let down at my anticlimactic arrival.
But!
When they arrived!
There was much cheering and jubilation, and a fair bit of Hendricks neat.
The Pier
When we rolled up to The Pier next morning we were the only folks there. So after I hung draws on the warmup, Under the Boardwalk, 11a, I traversed right and set up the static on the next route over, confident I wouldn't be in anyone's way.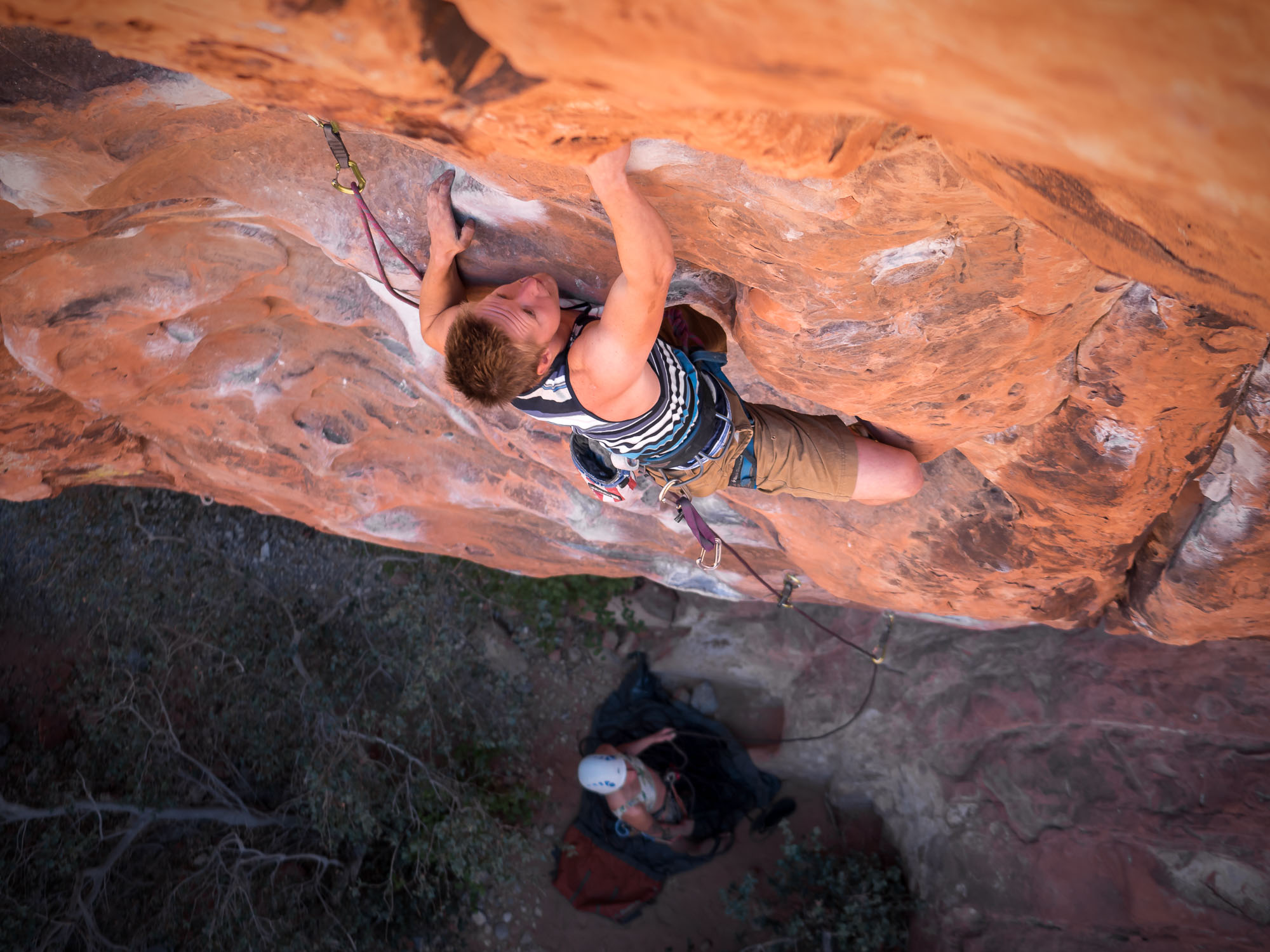 Disa took a good rope-burn of a whipper on the first bolt of Under The Boardwalk while earning her sandstone wings. Then the crowds arrived, and I was committing a faux pas by taking up a route. I snapped a buddy of Dave's from Yosemite on Geometric Progression, 12b, and came down.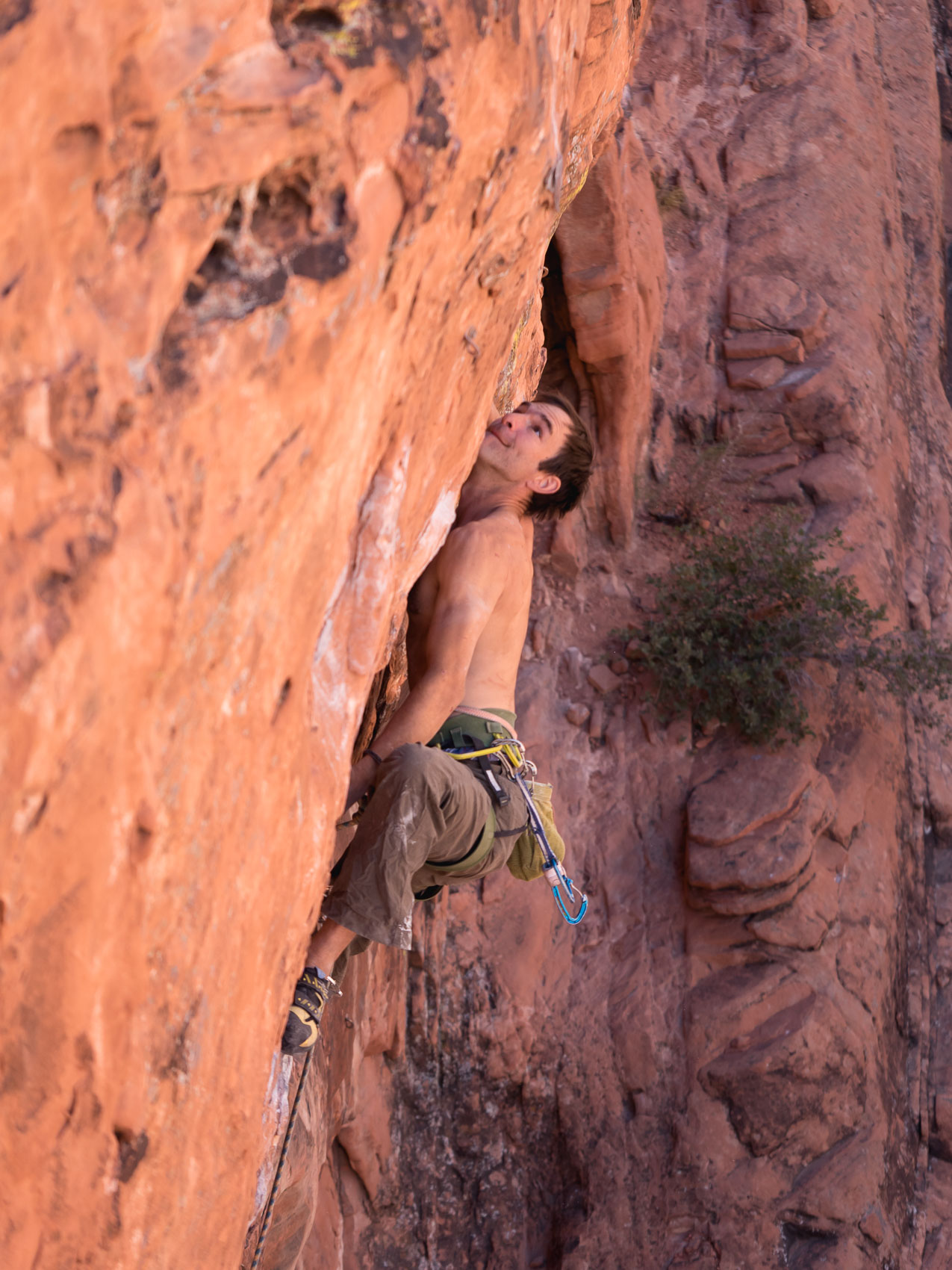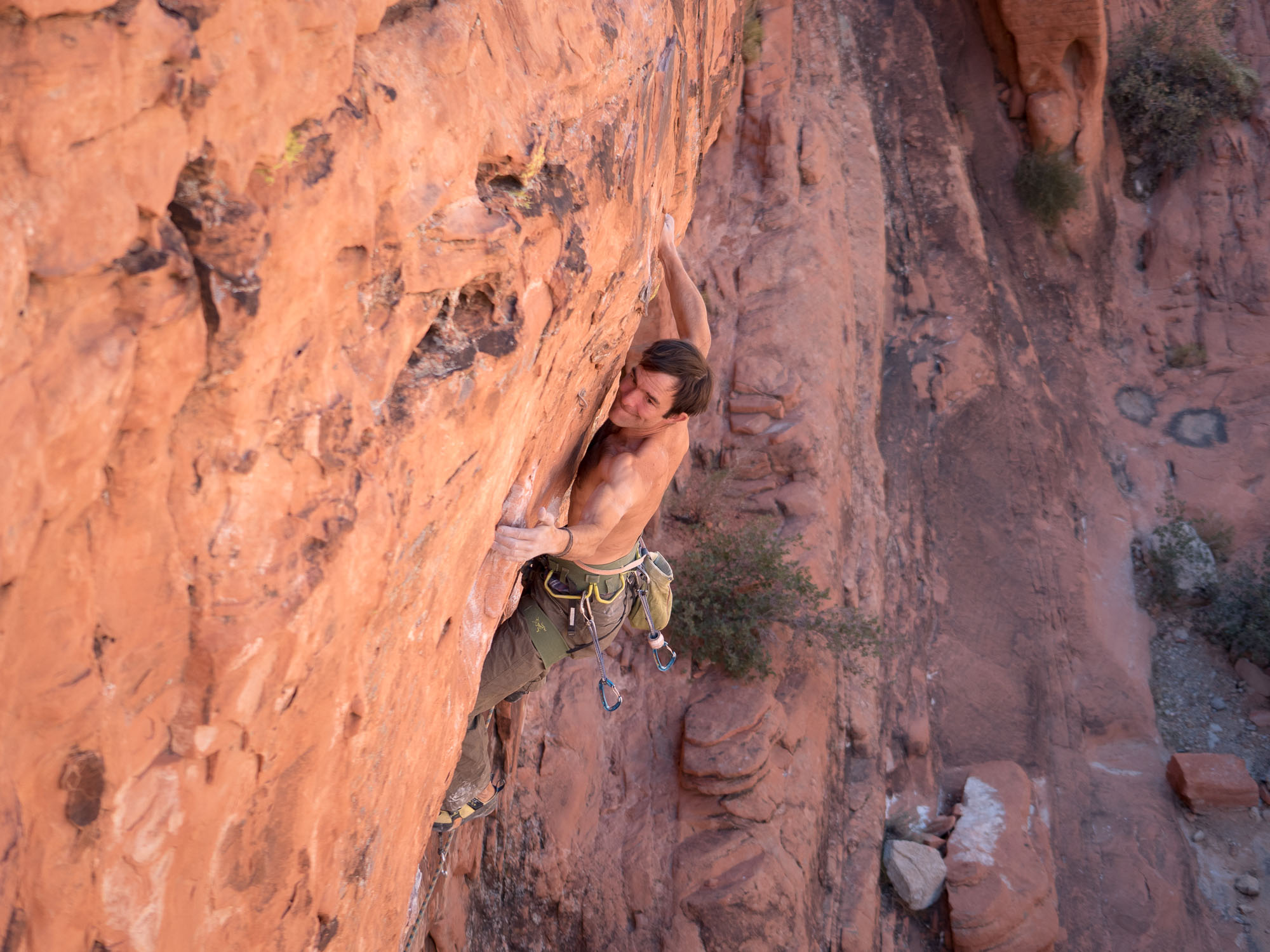 Dave and I also did Geometric Progression, then the three of us bailed out to Second Pullout (a bit of a walk, but we had it all to ourselves).
Stone Wall
Disa put up Haunted Hooks, something Trudeau and I had done the year before, and Dave and I followed.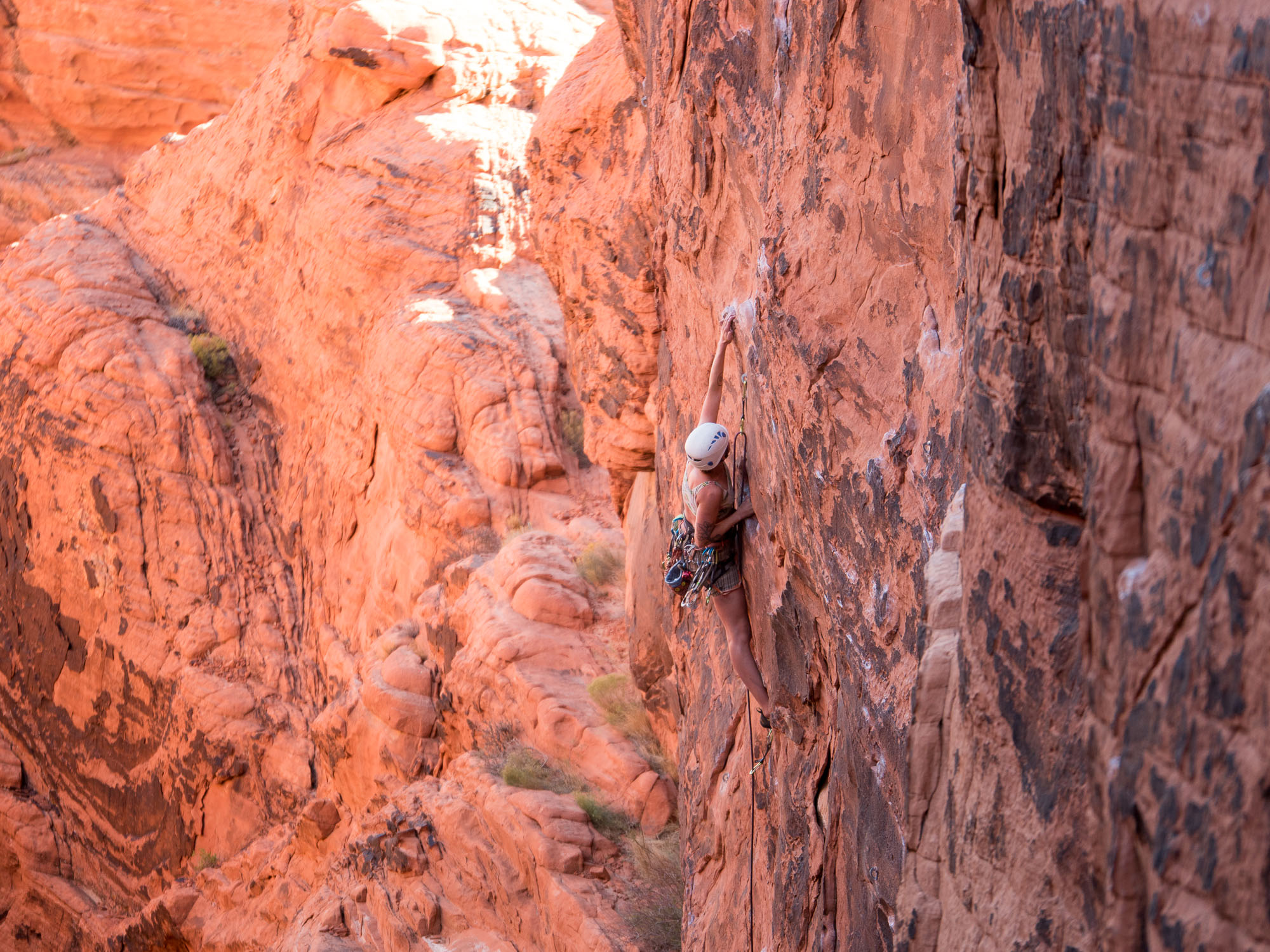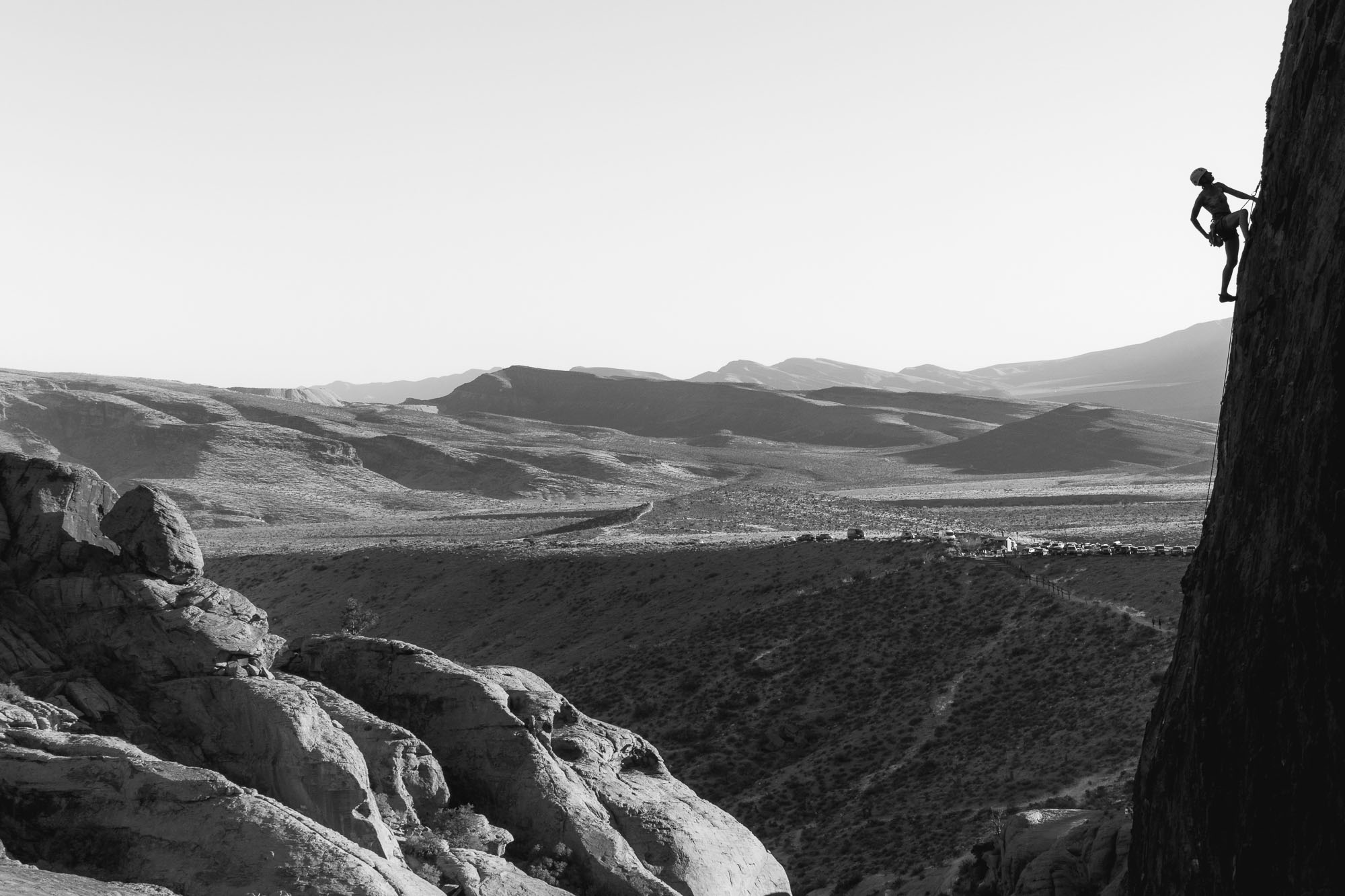 With the sun getting low, we fought to get in one more pitch in the adjacent canyon and climbed the ever-so-sweet Sweet Pain, 11d. Shenanigans were involved, but only Disa has photographic proof.
Cannibal Crag
When we got back from Limekiln Darren took Dave's place and joined Disa and I for an after-work climbing bonanza at Cannibal Crag (the post cover).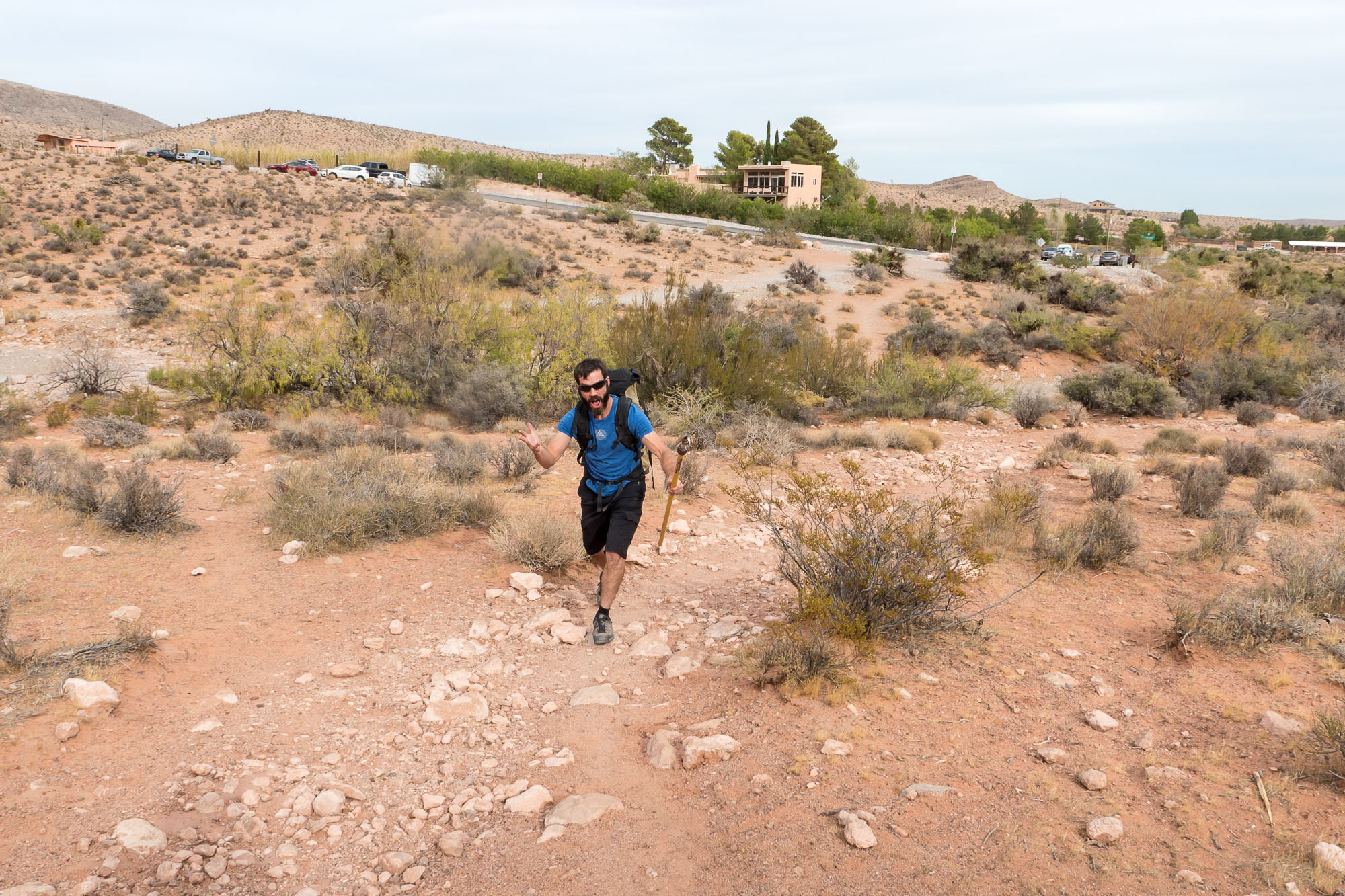 Dare-bear
I was shut down hard on the warmup, which Darren had warned me might happen. When I came back to redpoint Have A Beer With Fear, 11a, I graded it 11c. She's missing some holds up there bub.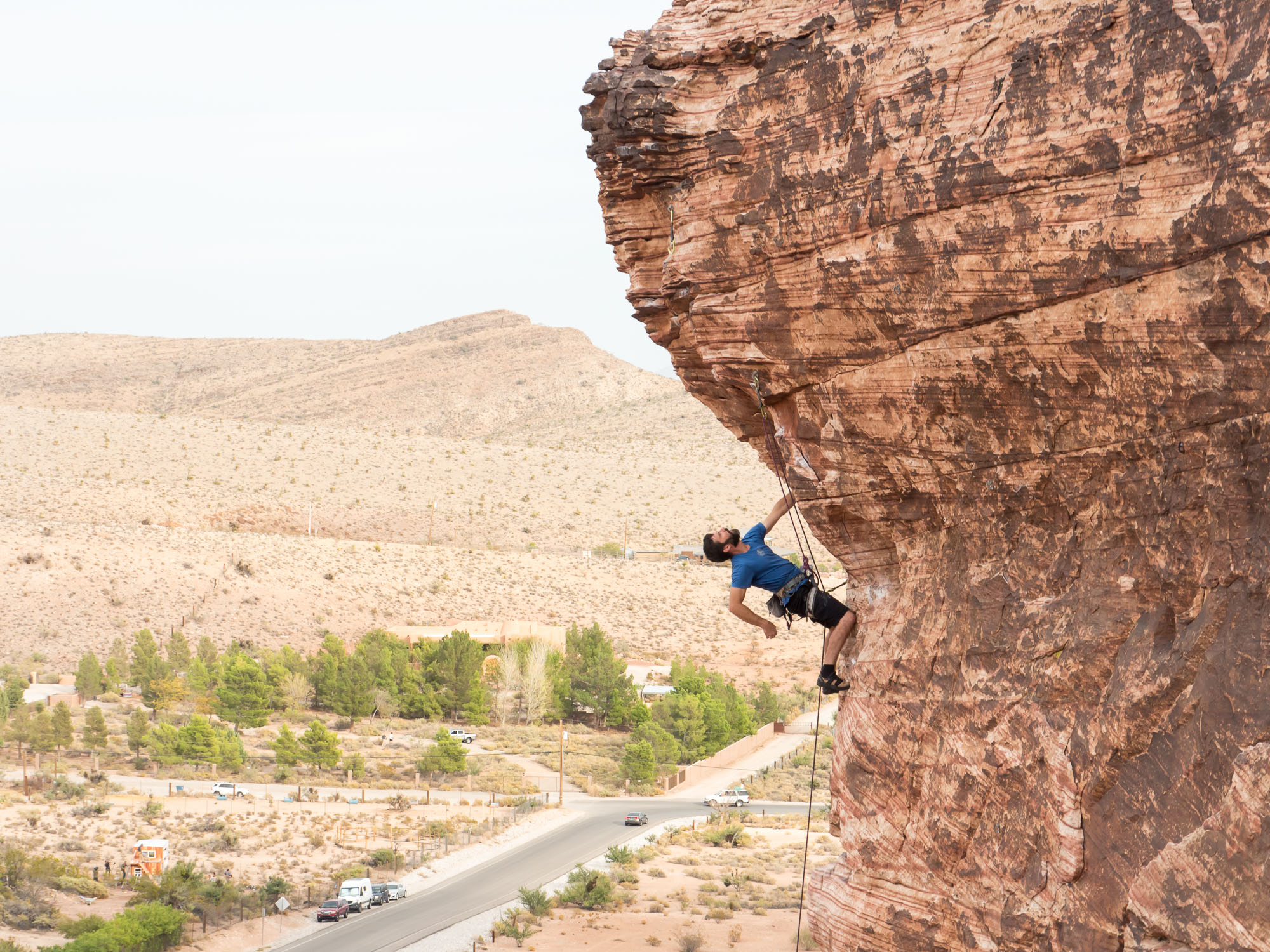 Disa successfully got a second rope burn that day on an 11b with arete slapping, knee bars and big moves: Caustic Cock.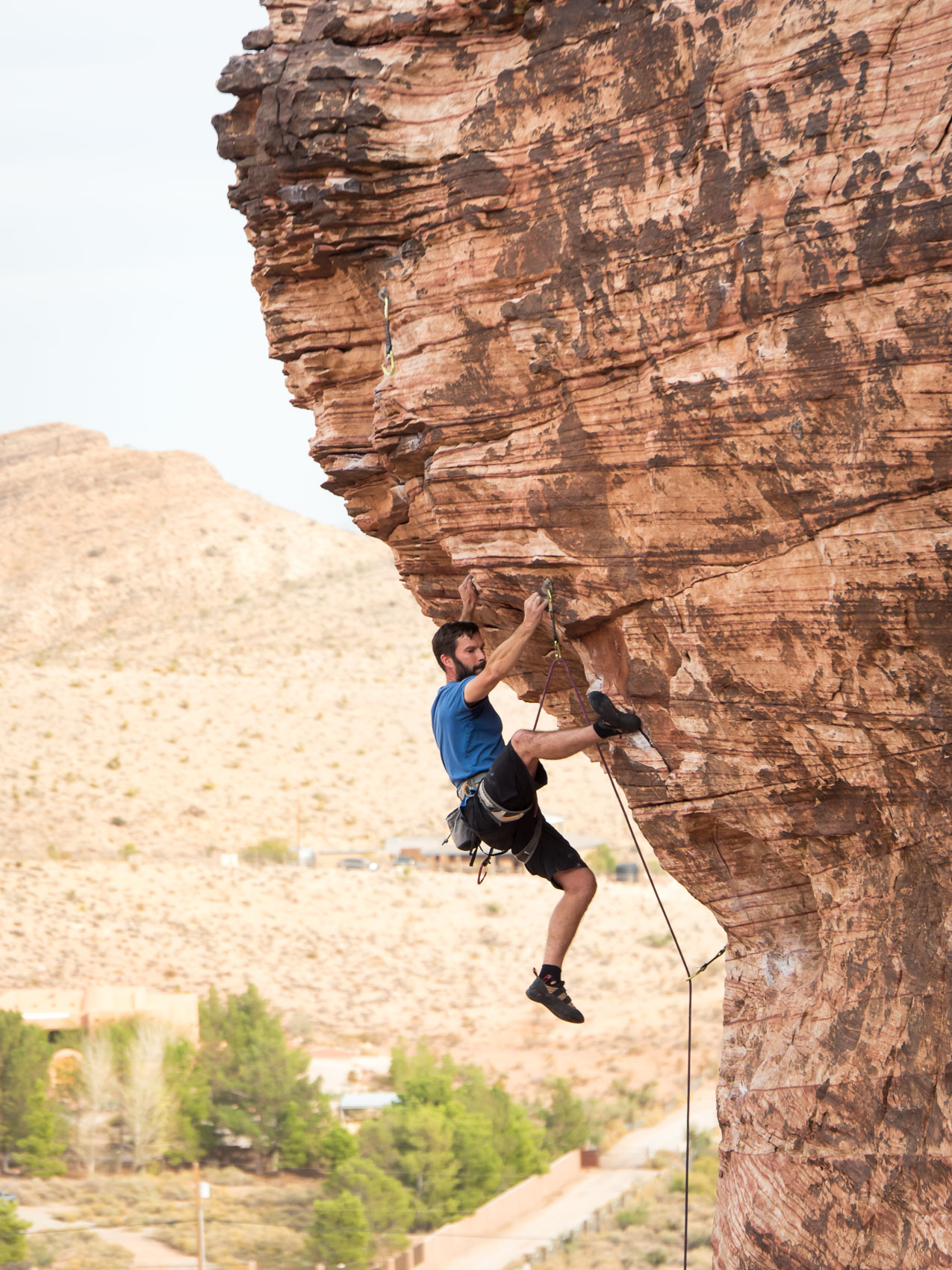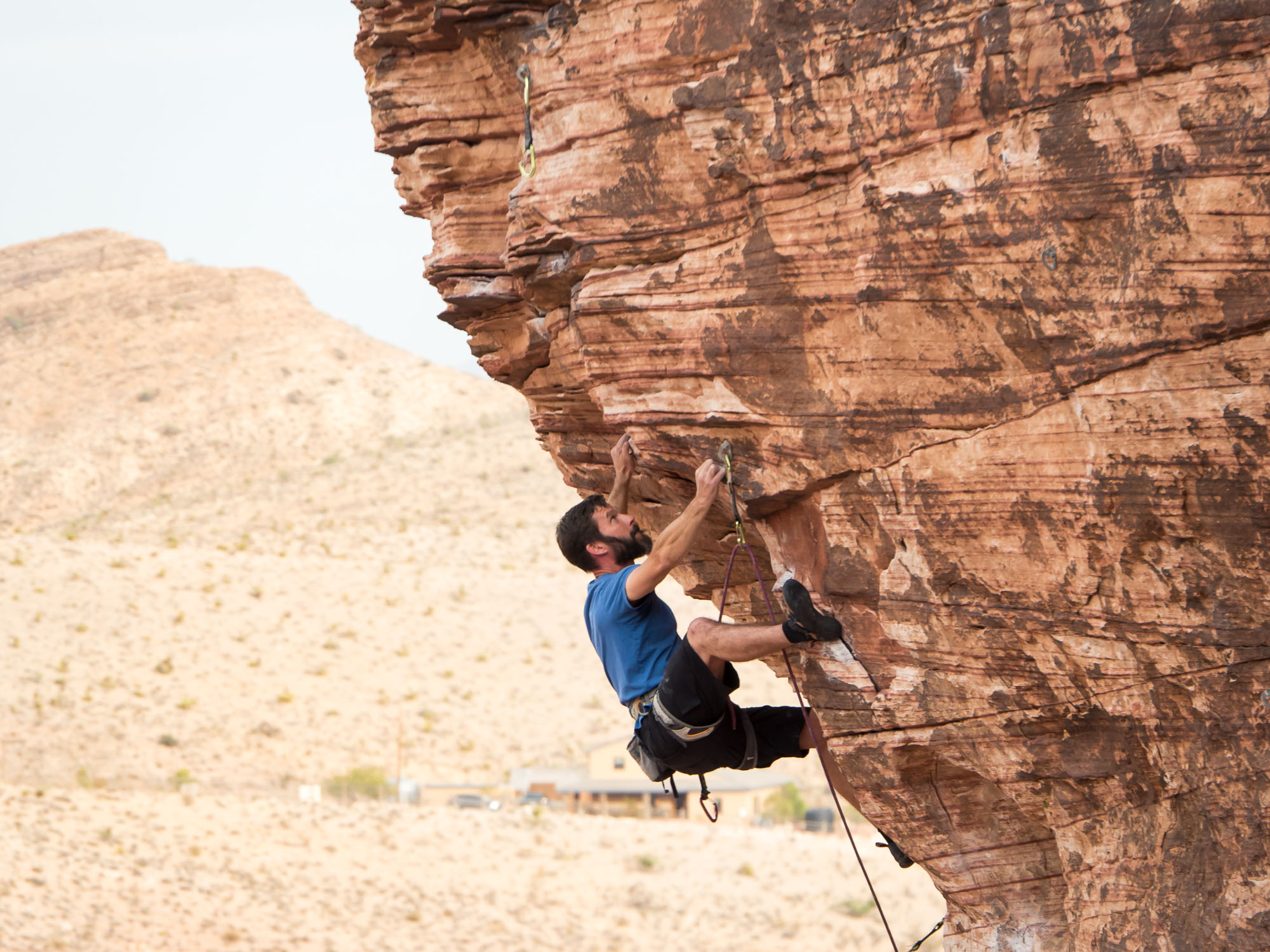 The very short approach and great climbing brought us back again the next day. Another "oh my god this is 11a?! Red Rocks is not soft!" warmup for us (Elbows of Mac and Ronnie, then off to try hard.
I seemingly broke the first joint on all of my fingers crimping as hard as I could on Save the Heart to Eat Later. After repeatedly falling at the fourth or so bolt the rain called quits to any further efforts. We ended the trip with some swimming and a hot tub at a hotel back in town (thanks for the hookup Hong), then hit the road for St. George.
Climbs
Under The Boardwalk 11a
Geometric Progression 12b
Sweet Pain 11d
Have A Beer With Fear 11c
Caustic Cock 11b
Elbows of Mac and Ronnie 11b
Save the Heart to Eat Later 12a