Figuring Out Jackson Life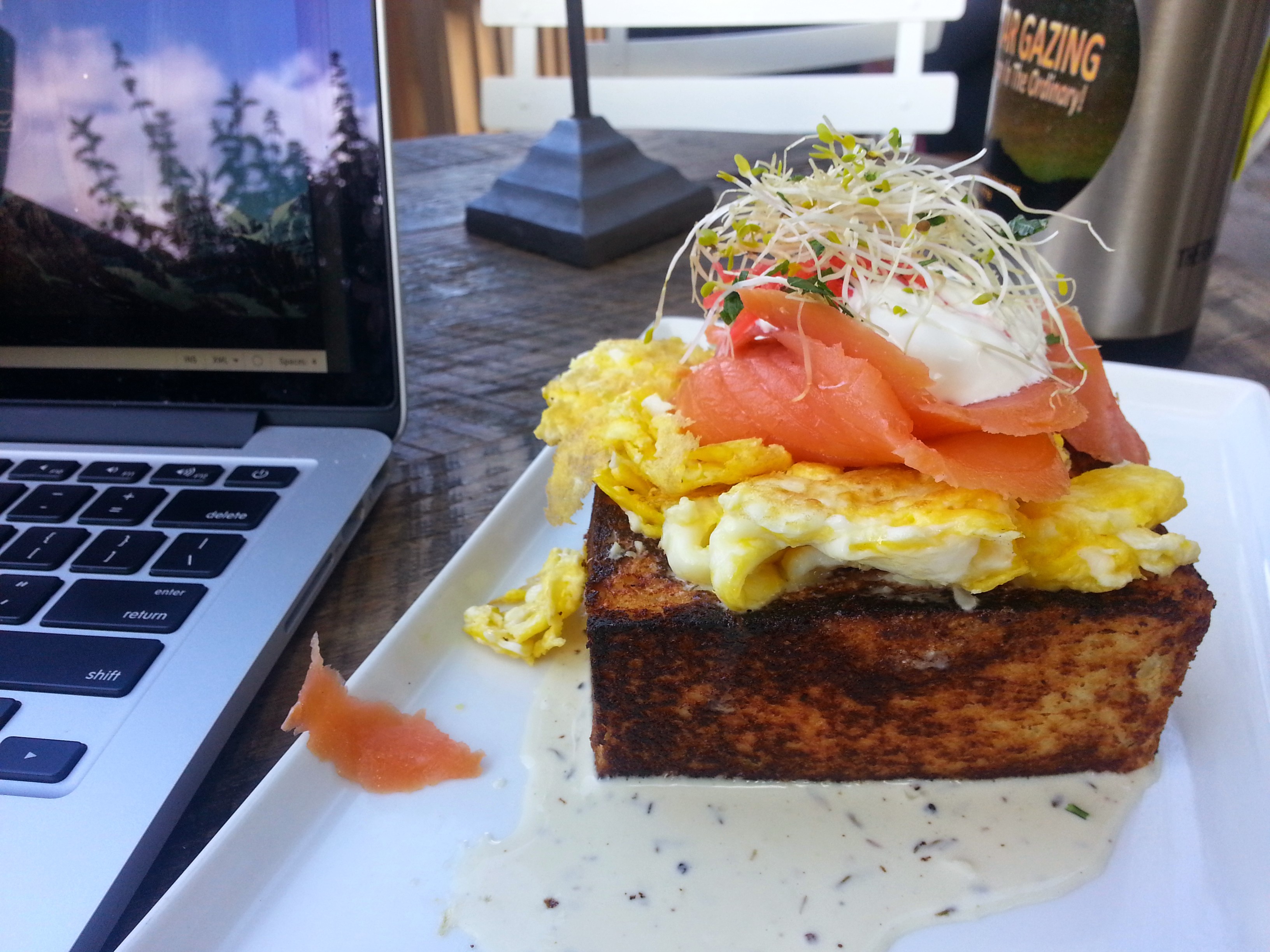 I'm starting to figure this Jackson thing out.
Today, I layered up with my Patagonia Down Shirt, Arcteryx midlayer, and Icebreaker t-shirt, strapped my Manduka yoga mat to my Timbuk2 messenger bag, hopped on my crossbike, rode down to the local bakery, and ran into some friends.
Success.
I still need to work on my smalltalk (not that smalltalk) skills. The fact that your favorite code editor is about to implement multi-pane editing is not something you bring up prefixed with "Dude!" before 9am.
Following Through
I should tell the story of why I was going to Yoga that morning. The night before, I was out at a nice little bonfire party and met quite a few people. One, Kira, is a teacher-in-training at the local yoga studio. She told me she was doing yoga Sunday morning at 10, and more importantly that there was a secret "I'm a local" two week tryout rate of $30 for the studio. I told her, I'd been thinking of starting practice up again and would be there.
Another person I met at the party was someone I was sure I had met before, and he had the same feeling. We ended up deciding that we must have met in Sinks Canyon the year before, when both of us were there climbing far too often. This gentleman was AJ, and he and I talked about going climbing together the next day.
Typically, when you make promises to get together with people you've just met at a party, well. They'll forgive you if you don't follow through.
But baby, I follow through. After doing yoga with Kira, AJ and I (along with senior Sam Singer) went back to Rodeo Wall and got in some fantastic climbing.
Rodeo Wall Again
The climbing that day was outrageous. We did some terrifically fun 10a's (I mean, who ever heard of a 10a with two roofs?!) and I even climbed with my brace in "bend" mode. It actually felt like climbing.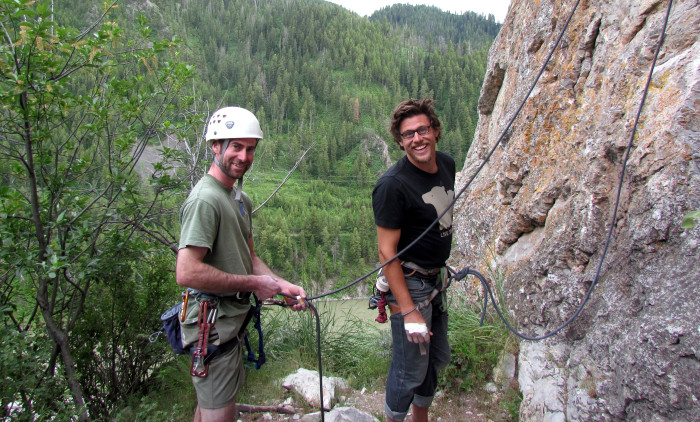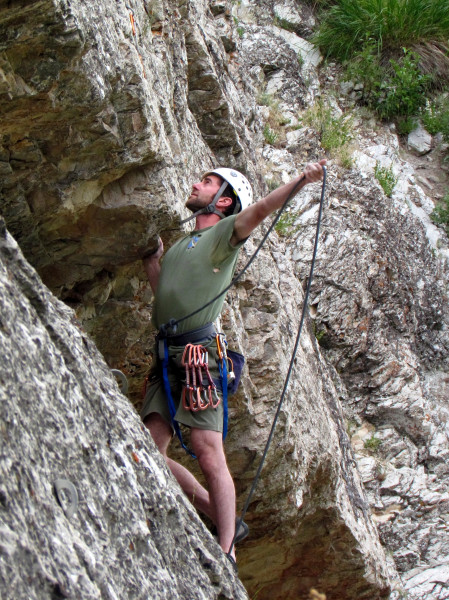 Afterwards, we went out and had delicious burgers and beers and life was good.