Fremont Canyon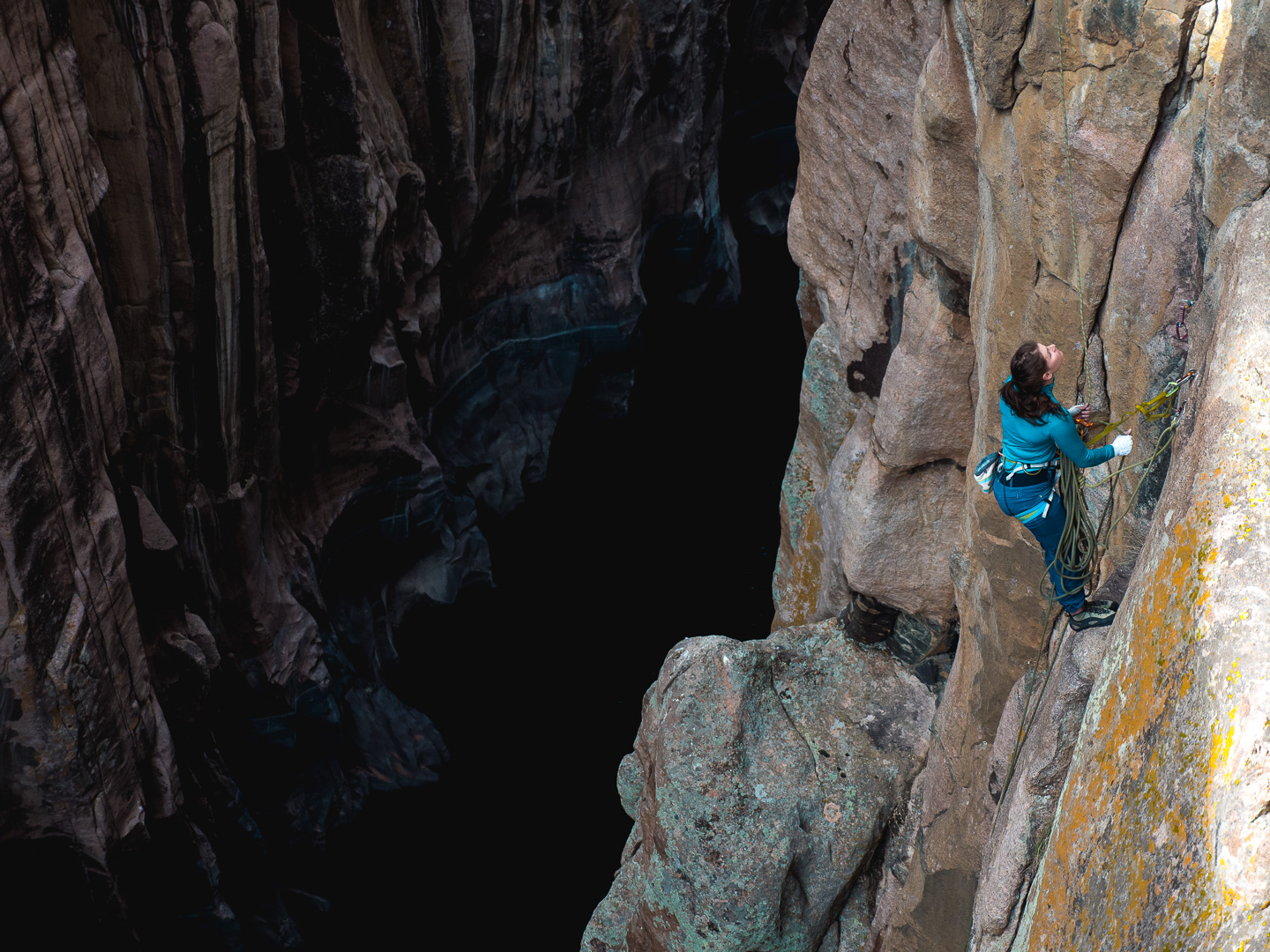 Don't tell my surgeon, but when the Vedauwoo-crushin' "gypses" invited me for a weekend of exposure in Fremont Canyon I responded "Can I borrow an ascender?"
I spent three days hanging from an old rope and staring down my camera at the self-proclaimed gypses. I ended the trip with two thousand photos and a gaggle of new friends.
The Gypses
These are the folk that make up Hilton's storied Laramie crew.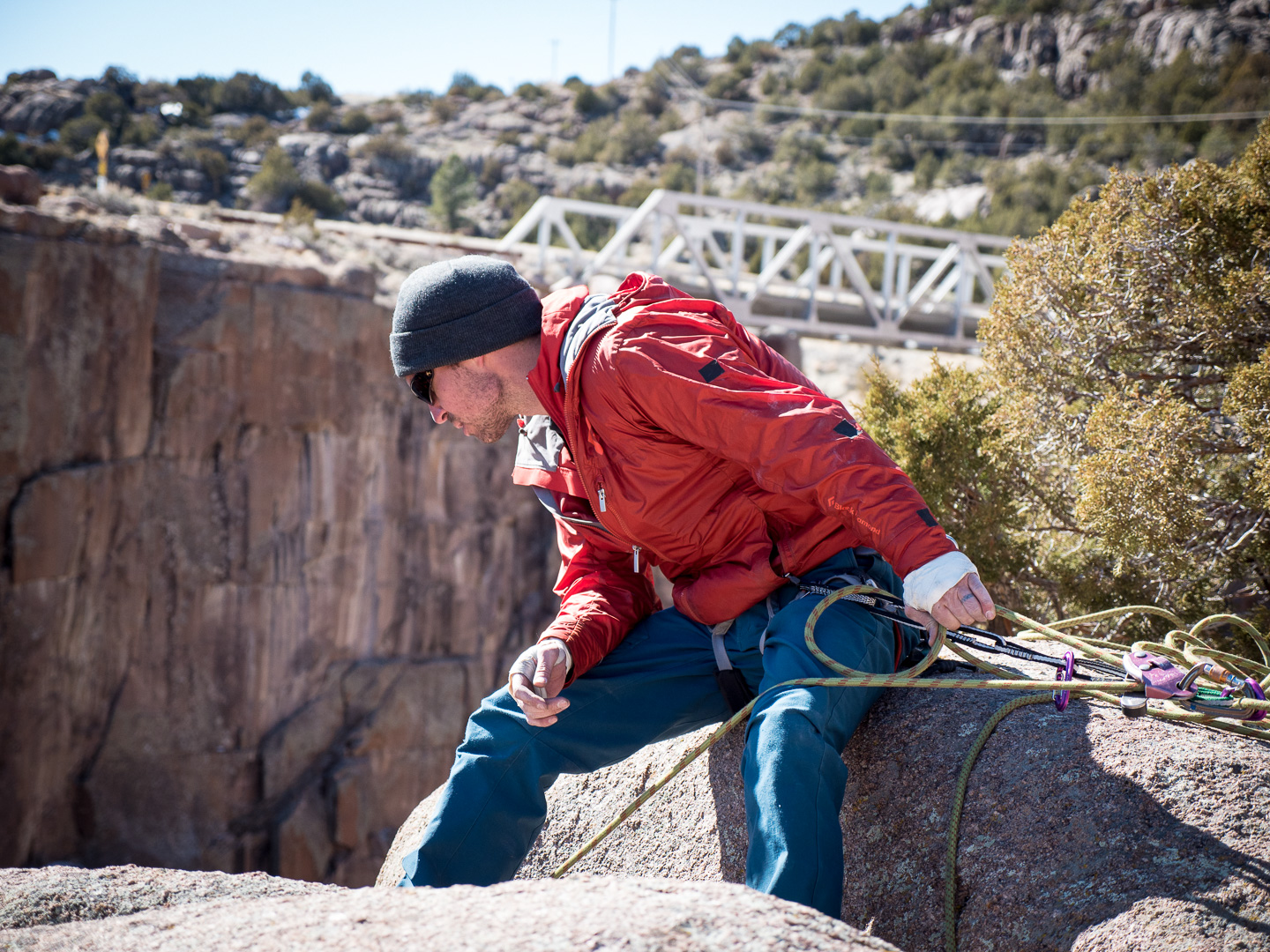 Stebbins I met last fall in Vedauwoo, which is where I also met...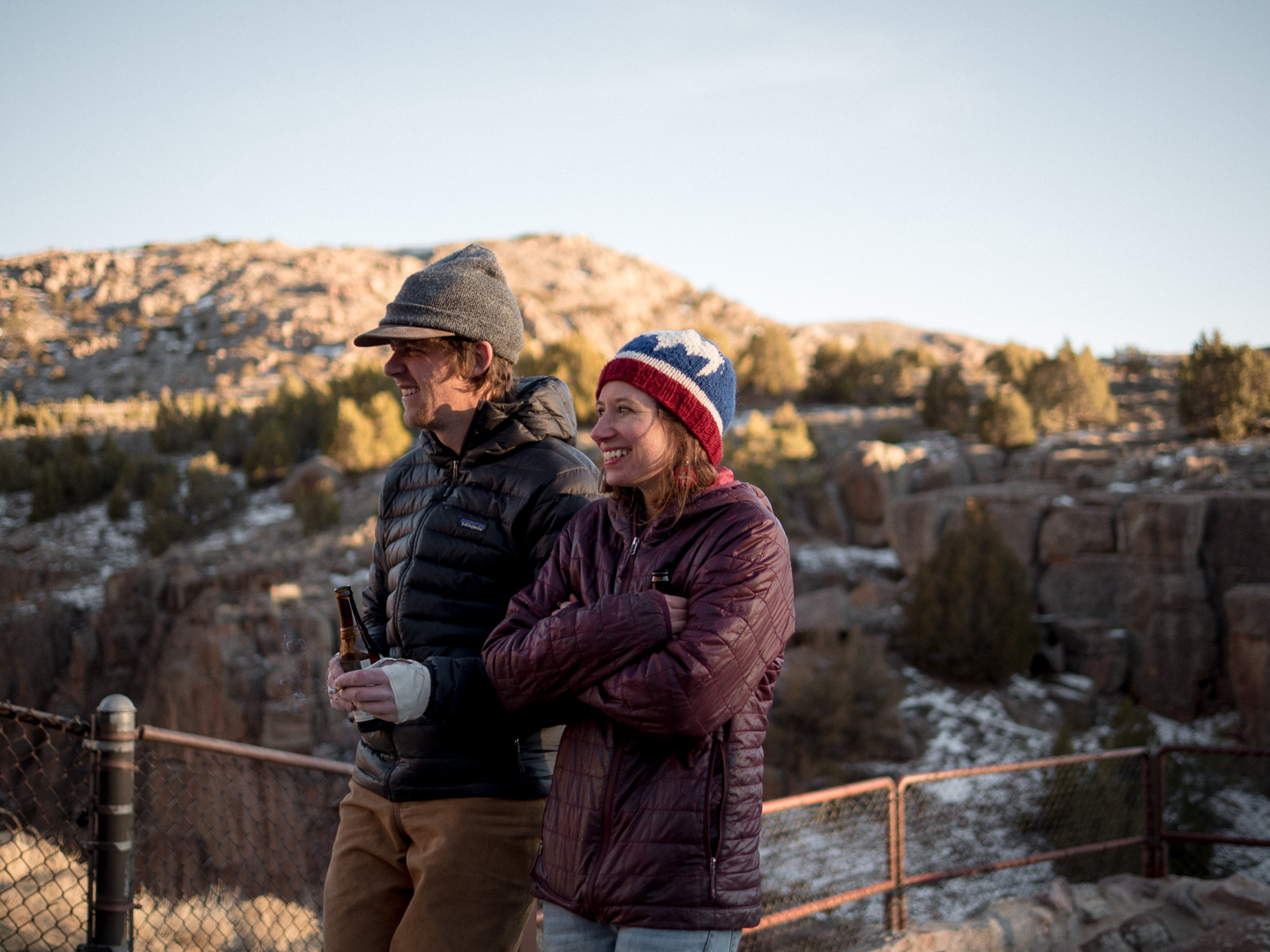 Anita, whose man-toy Slim/Chris/Murray...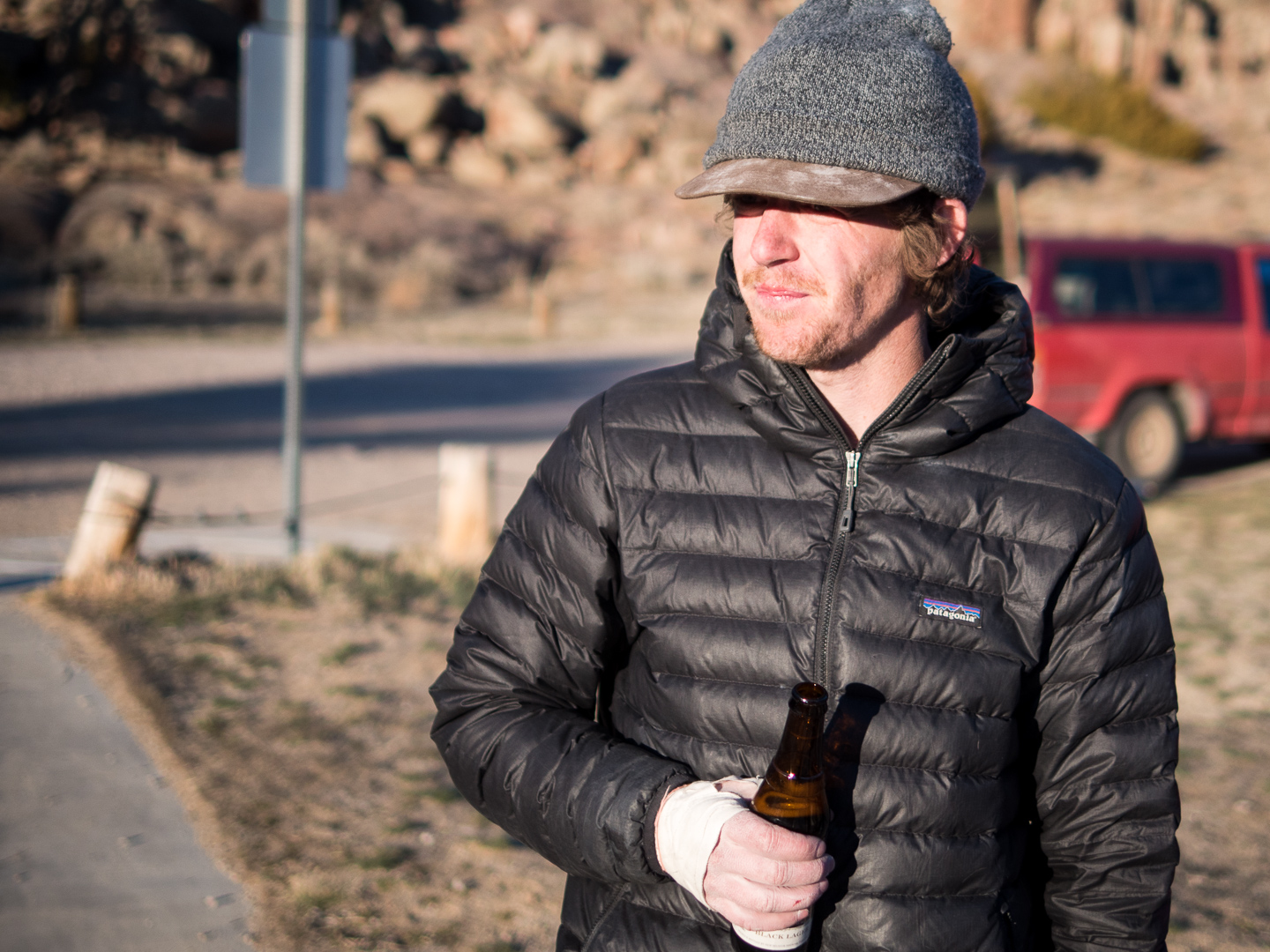 has been an acquaintance of mine for a while. When I arrived Friday, he greeted me with "What's up you fat fuck," and like all the boys back at school, I knew he must like me. He was nicer when we were strangers.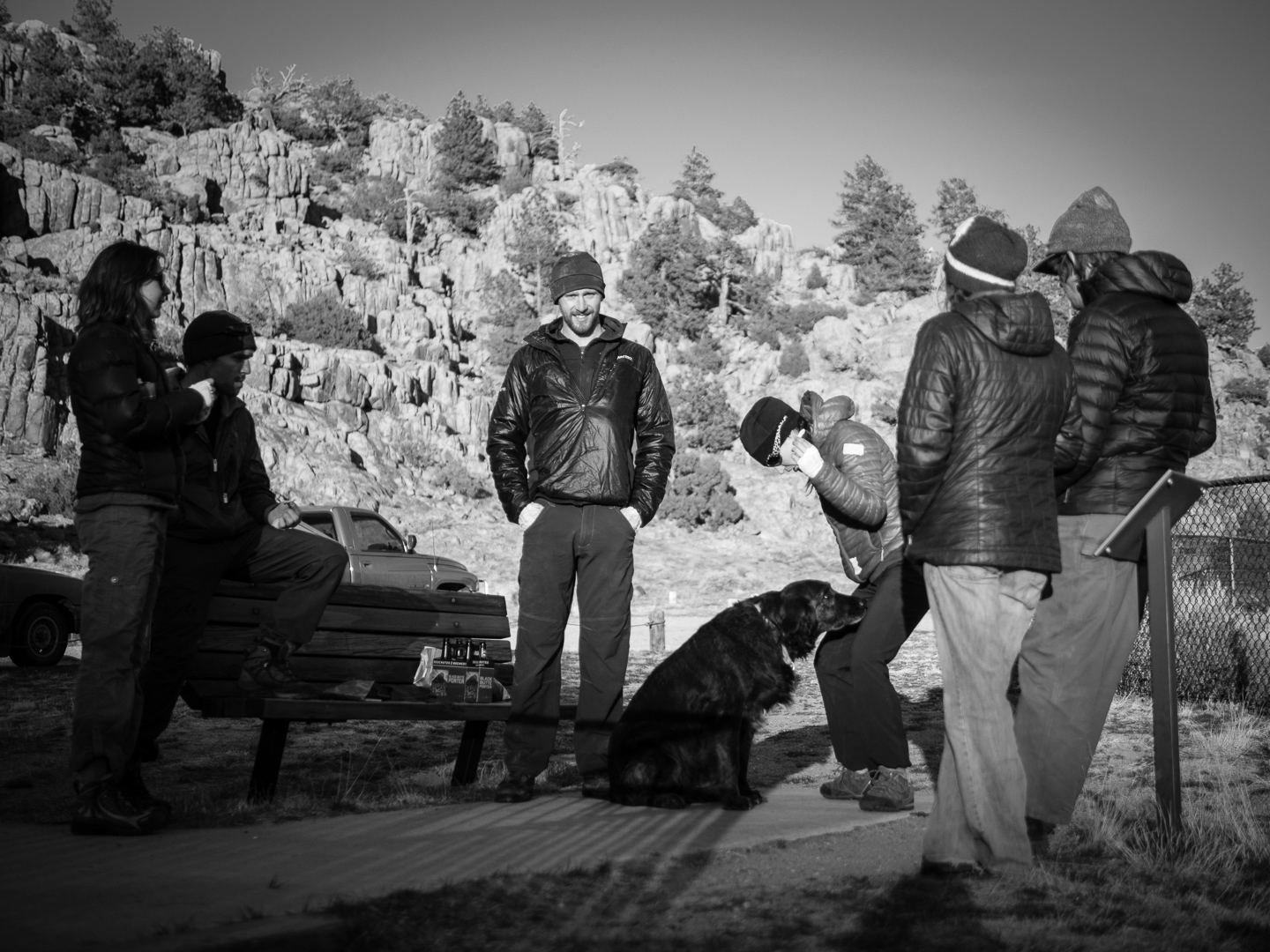 I often saw Shane reading brainy books at Coal Creek Coffee but his combination of apparent strength and intellect discouraged me from introducing myself. However, he and ...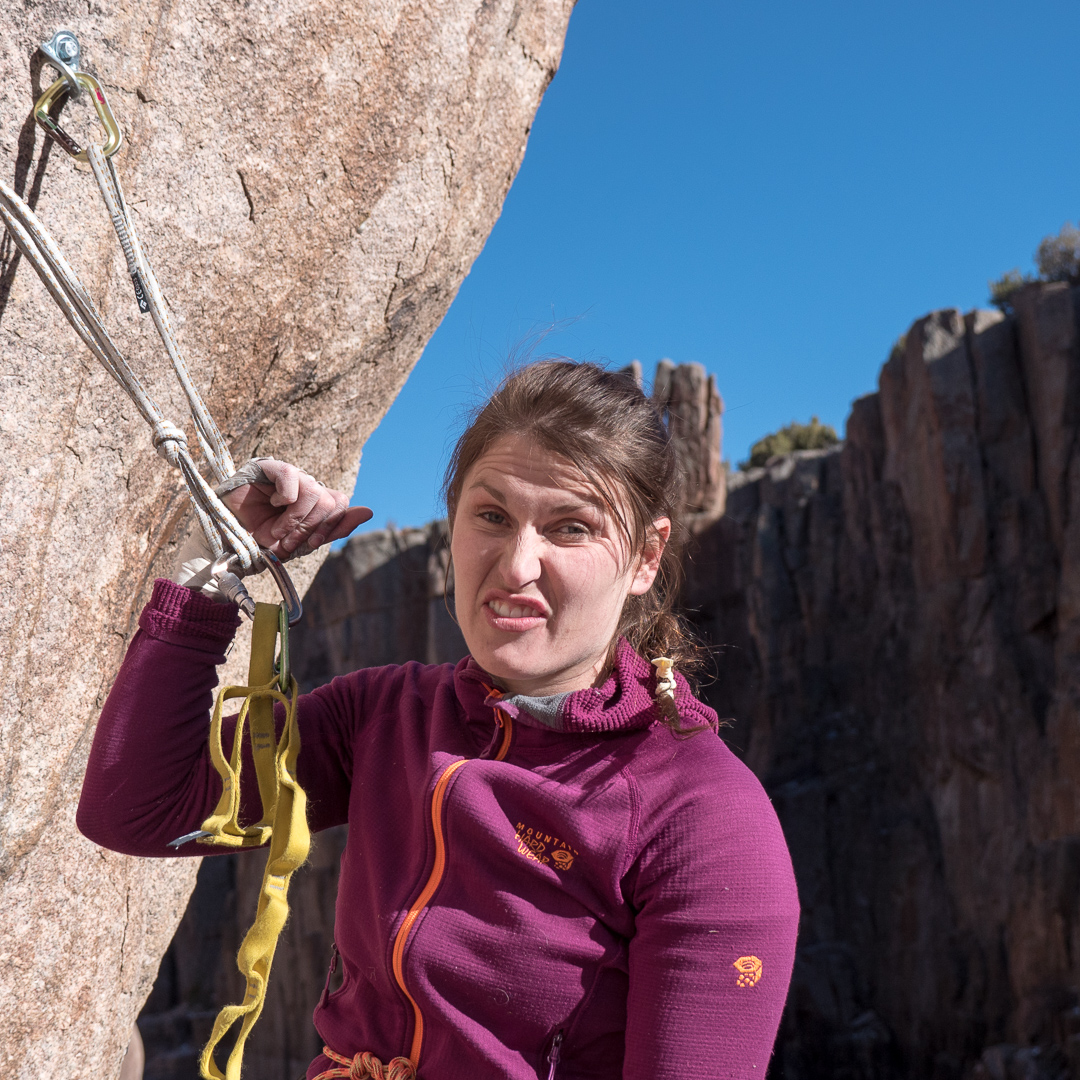 Shaleas were at Lander a few months back and I met them then. Prior to writing this post I believe Shaleas liked me, but now that I've made that photo her intro portrait I understand if she never speaks to me again.
But man, the laughs.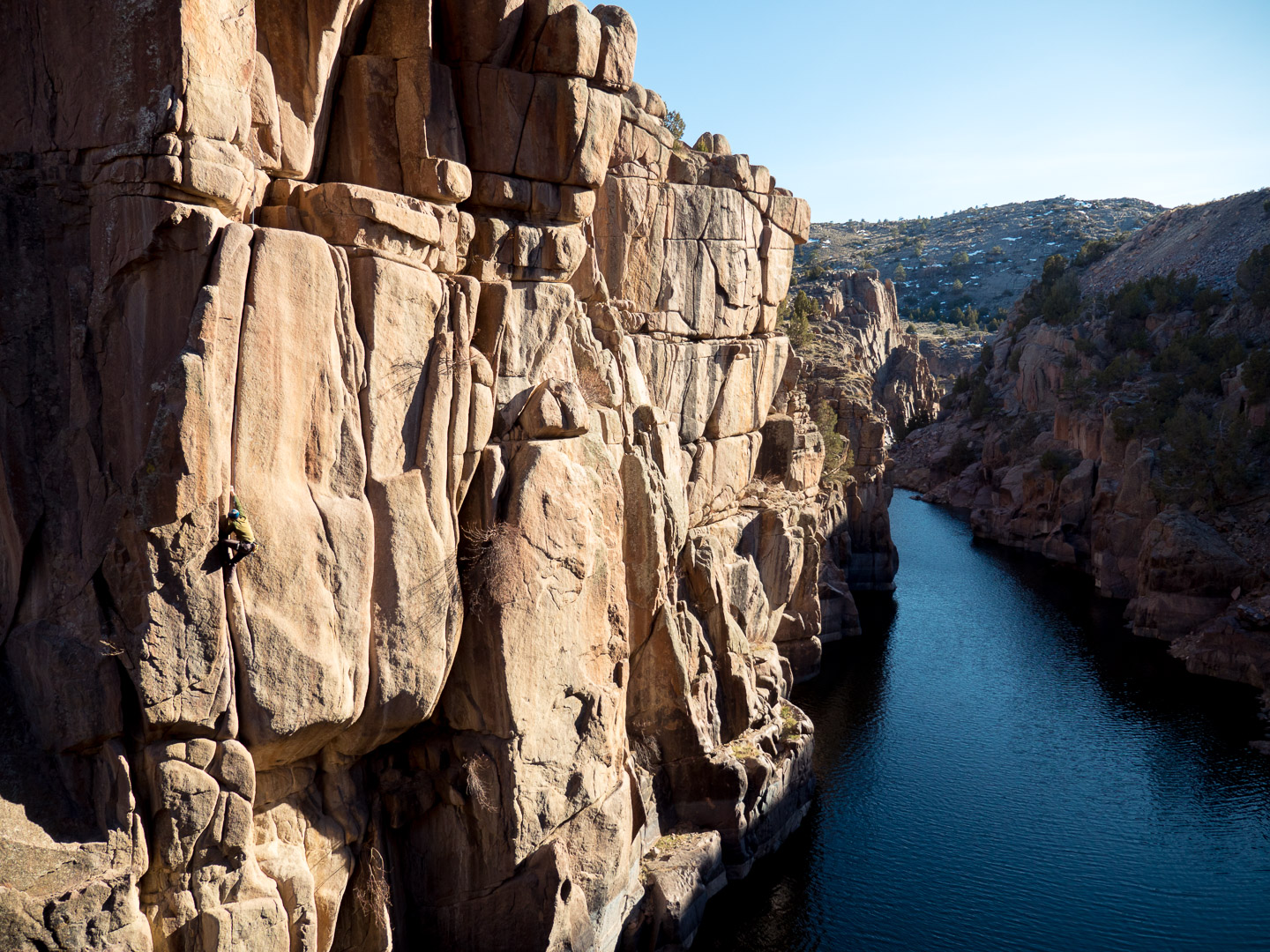 Bart had served me beer at Coal Creek Tap on at least one occasion prior to meeting in Fremont.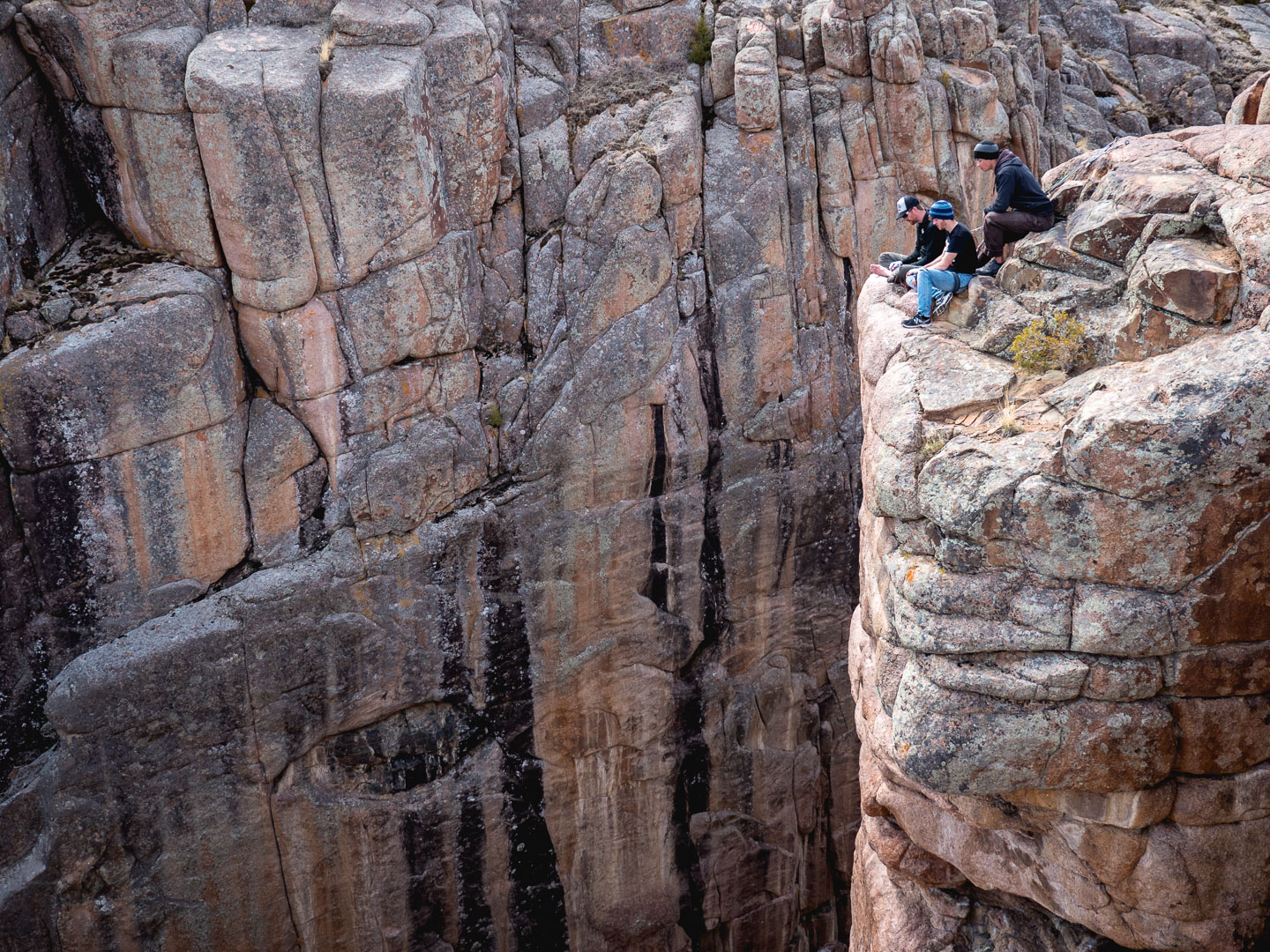 With him Bart brought three flatlanders whose names have since been lost in the sands of time.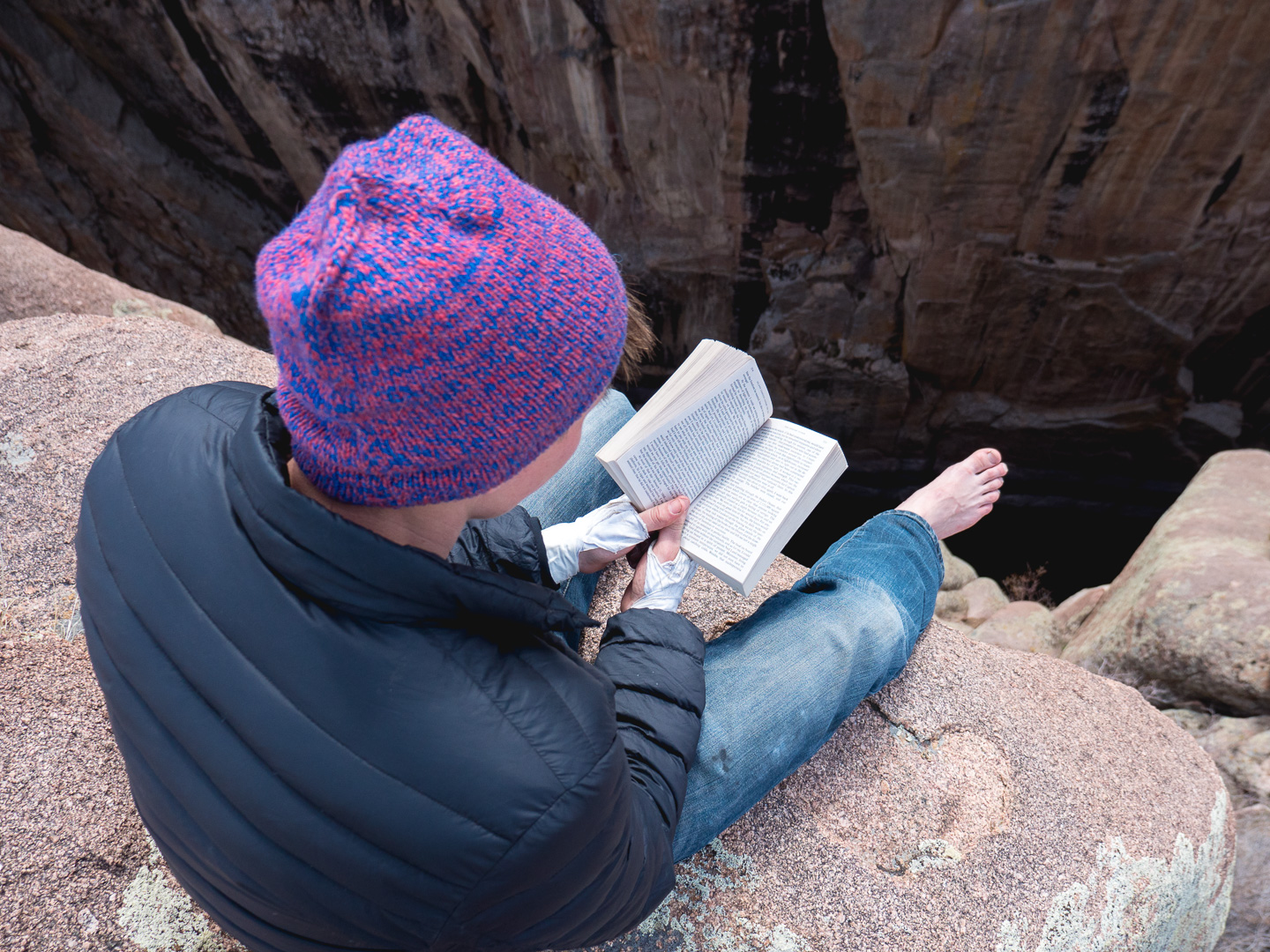 They are not gypses, but they did make for nice photos for me. Cheers fellas.
Haley holds some unknown affiliation with Stebbins, and managed to escape without a close-up.
Hilton himself was absent from the action and presumed dead in a musty Greek alley after overindulging on Spring Break.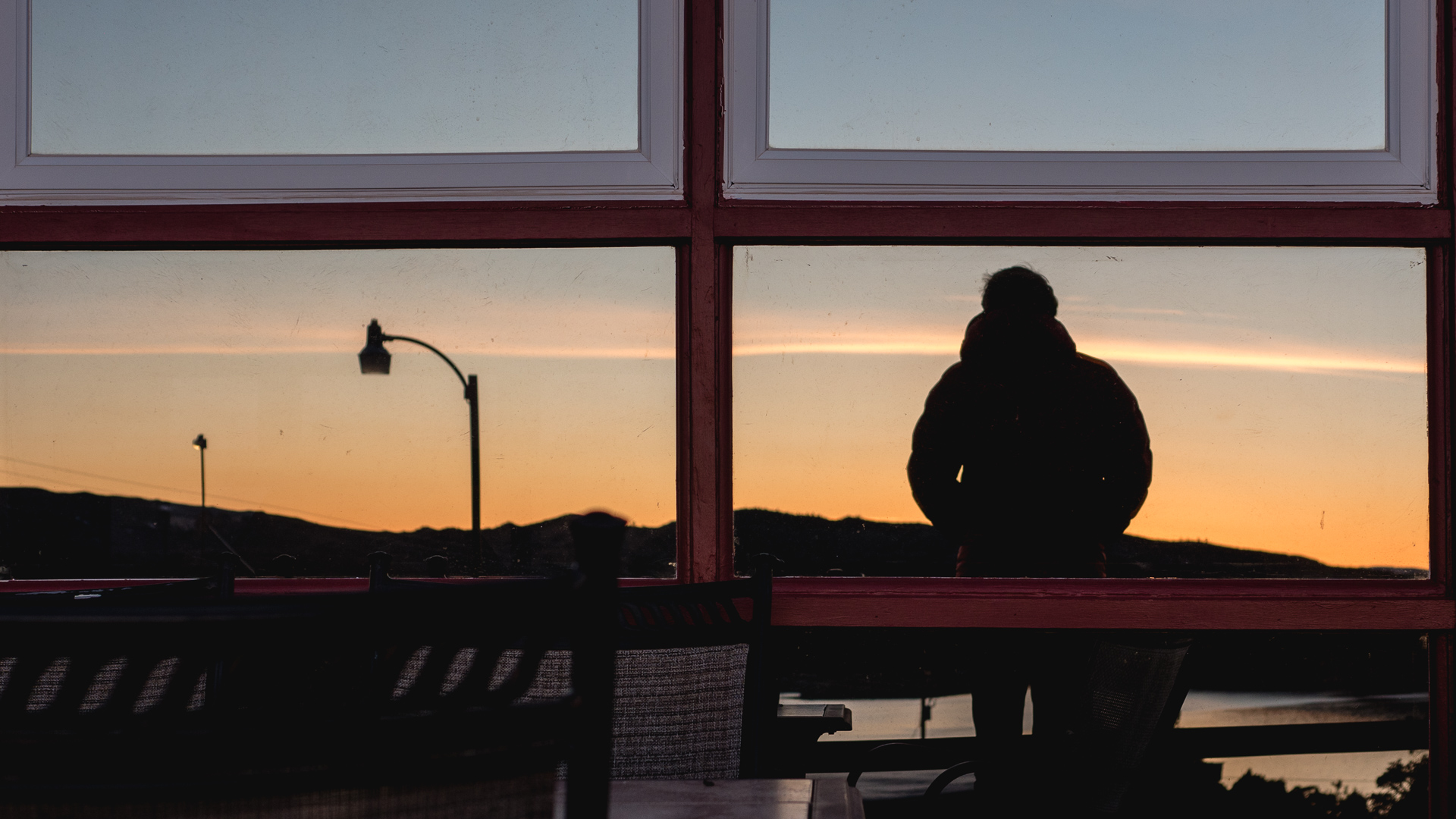 Still, there were times I could feel his spirit beside me...
PS: In the hopes that Shaleas will talk to me again, proof that it was the moment, not the lady:
Anyways. Rock Climbing.
---
Captain America 11d R
An old nemesis of Shane's (though no longer!) with Shaleas on belay.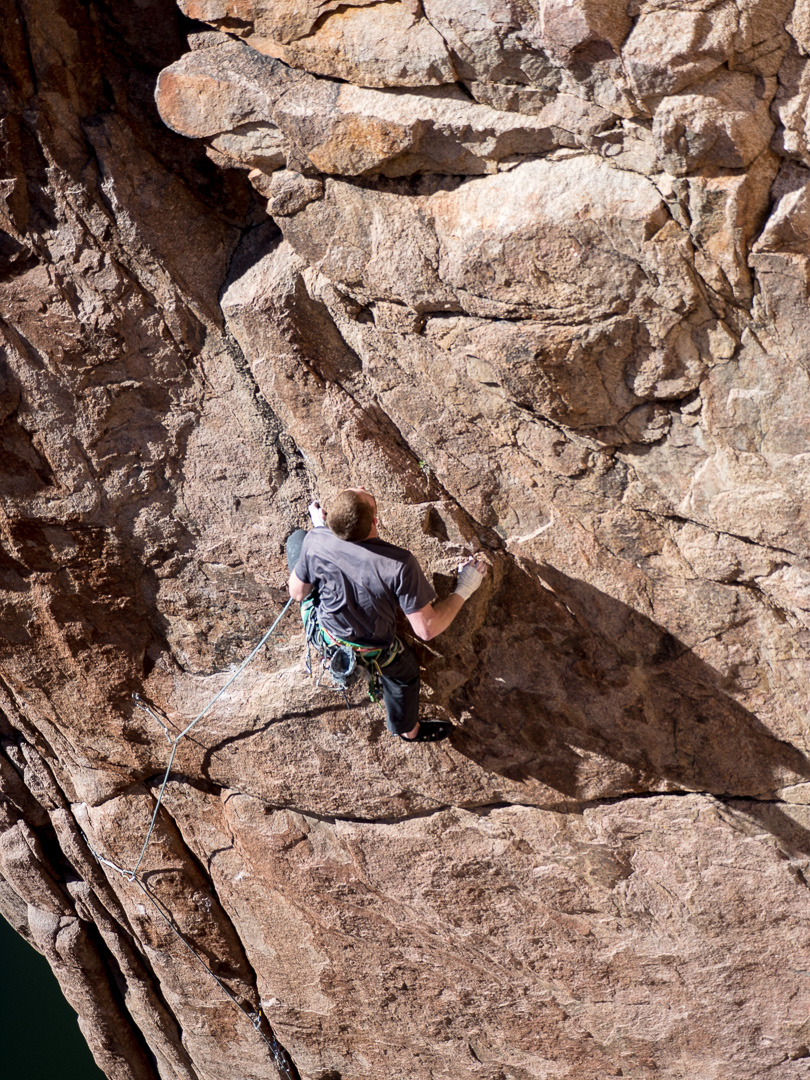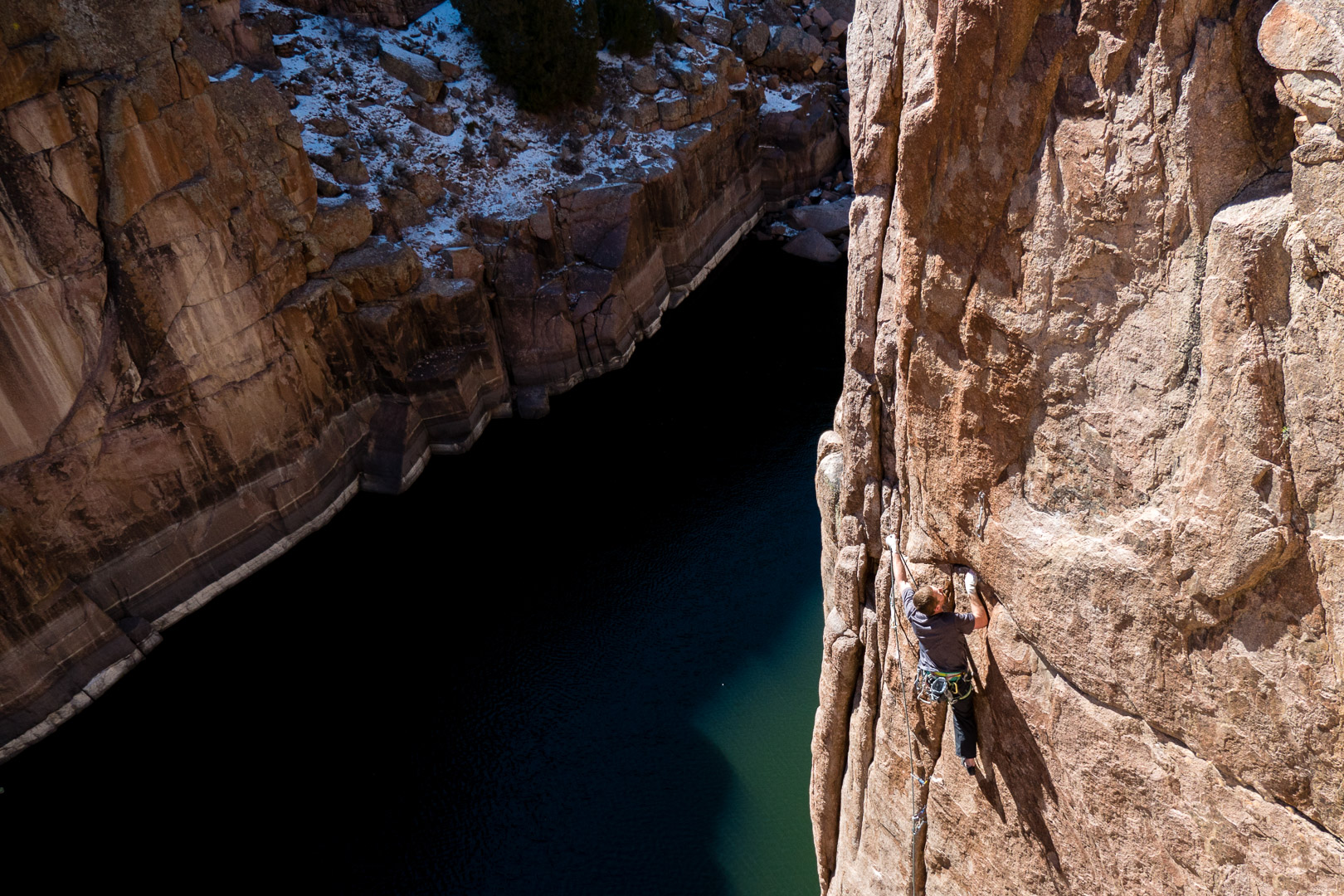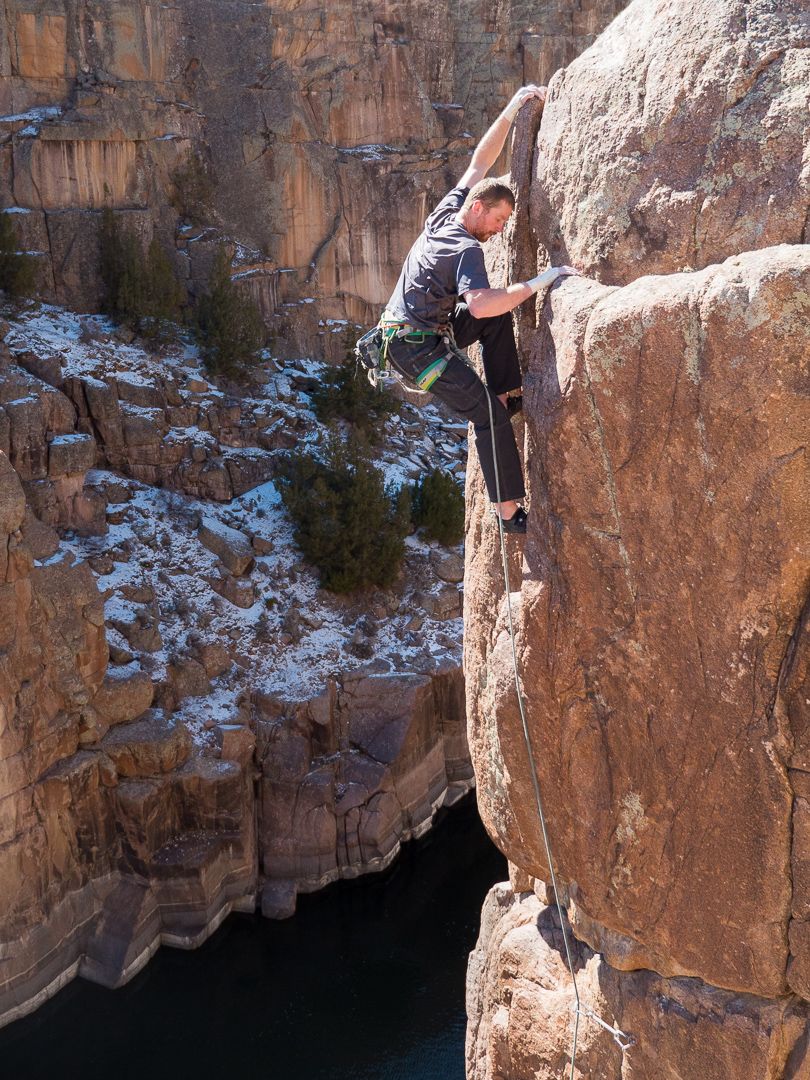 B-52 5.9
Fun fact: the only route in the canyon I've climbed (four years ago with Ken and Cat)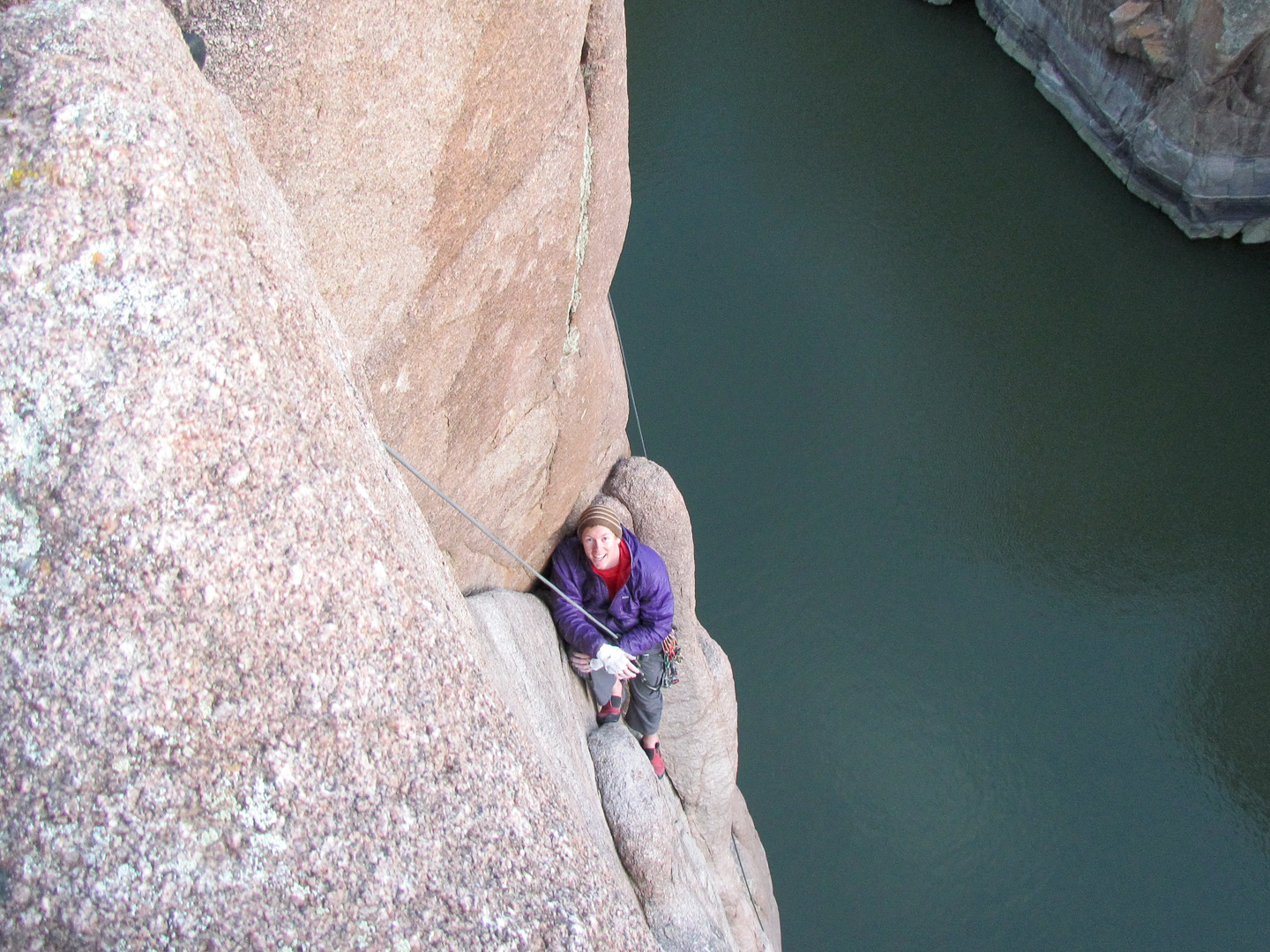 ---
Stebbins on lead, Shaleas on the dull end (again).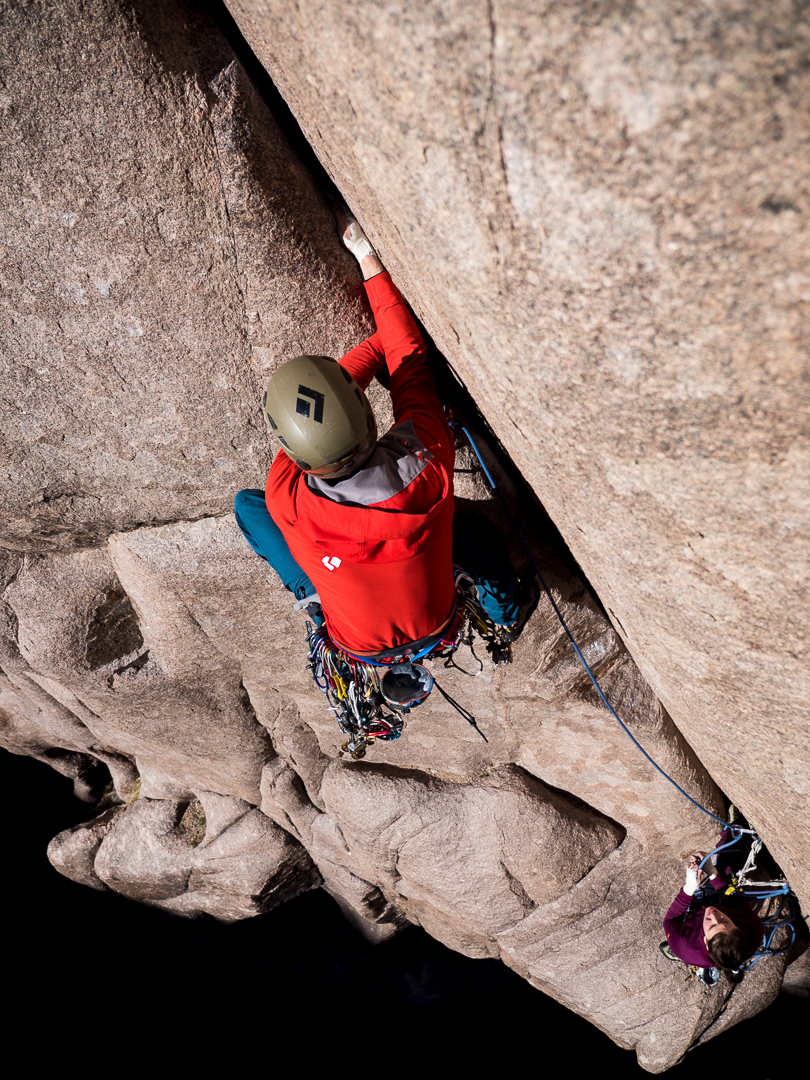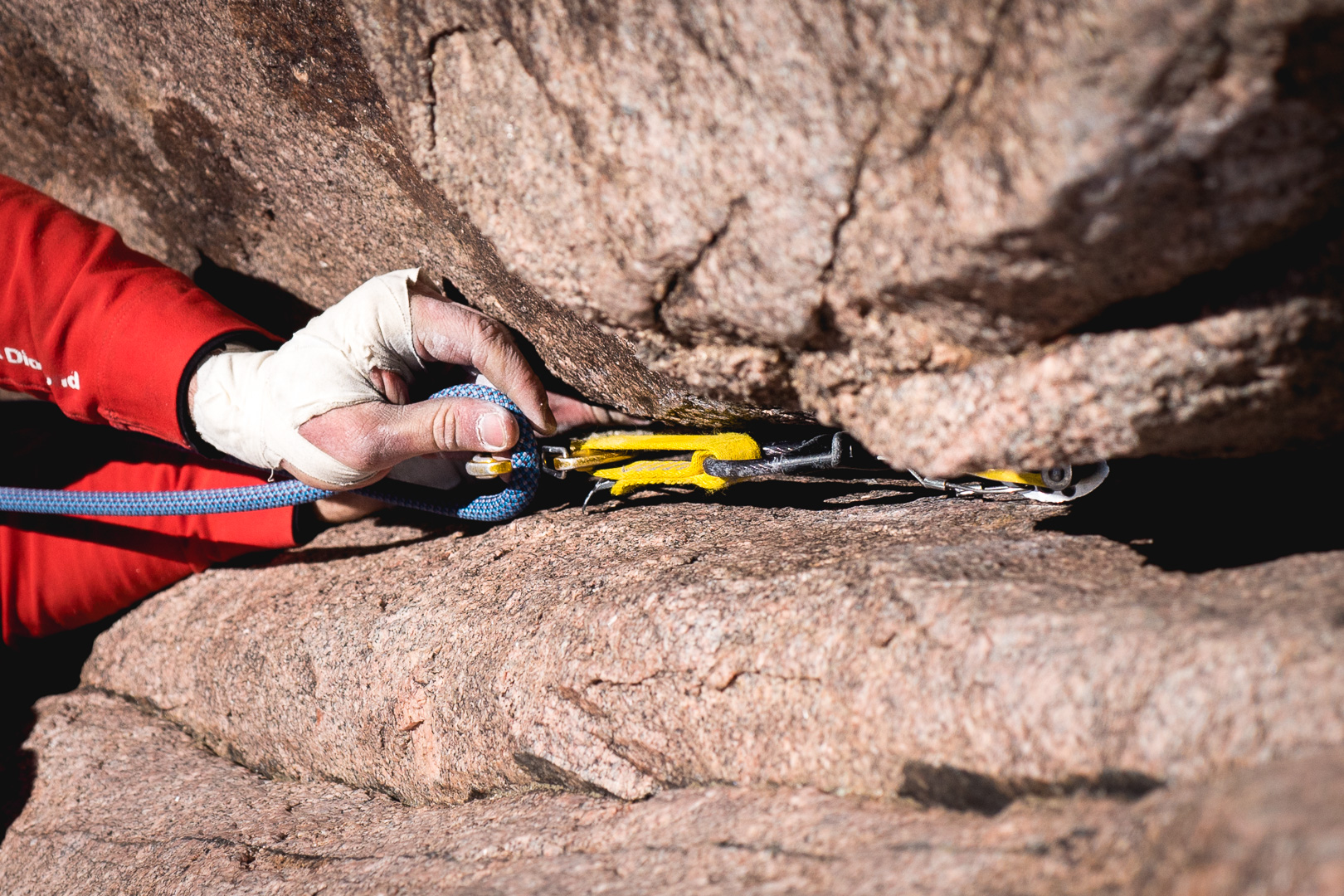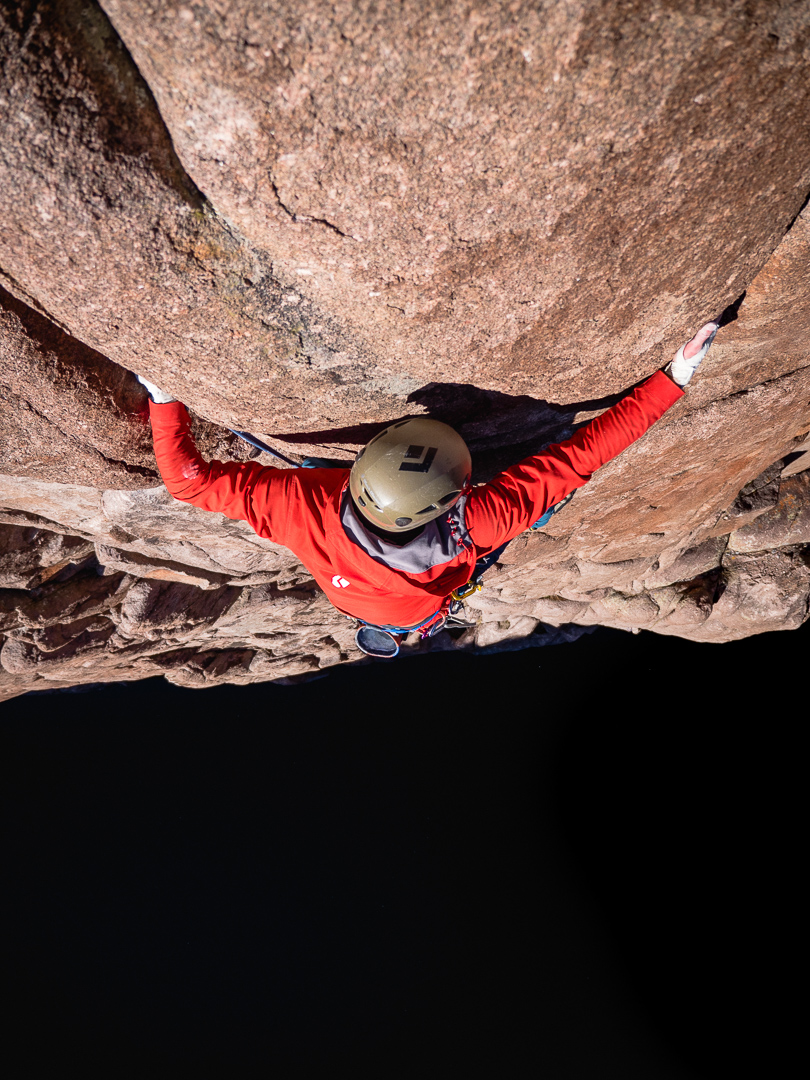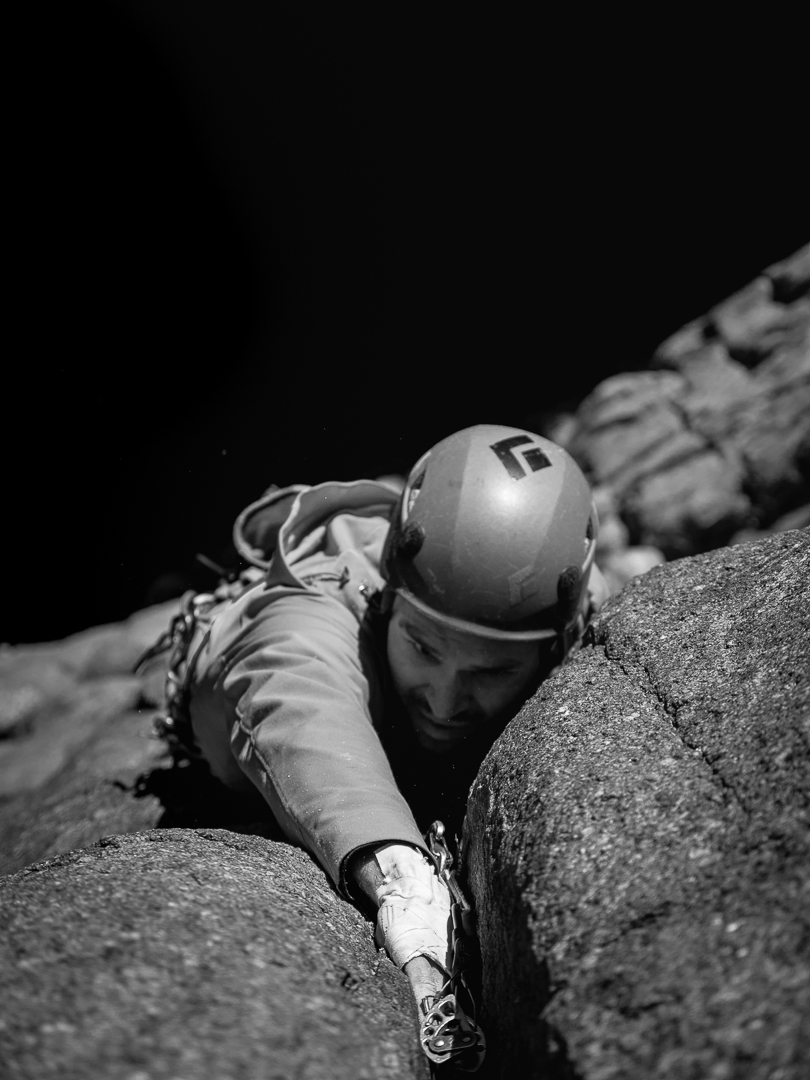 Superman 11d
Slim and Shaleas took turns hiding from the rockfall I caused on this route.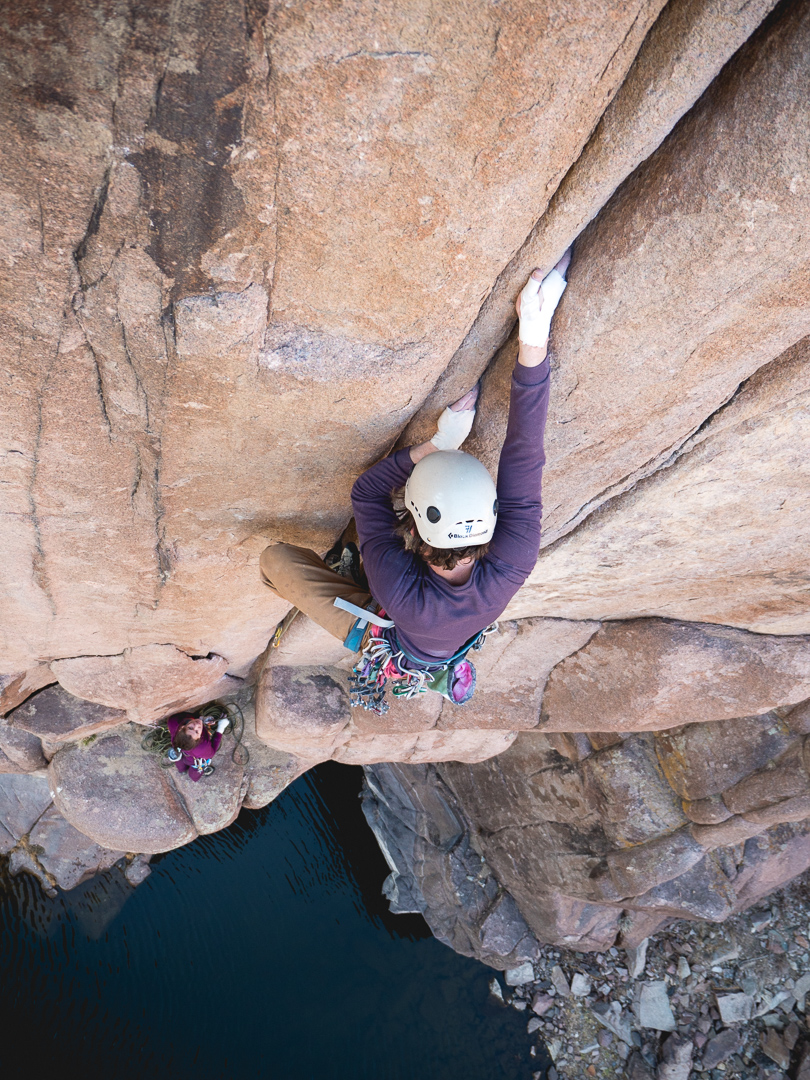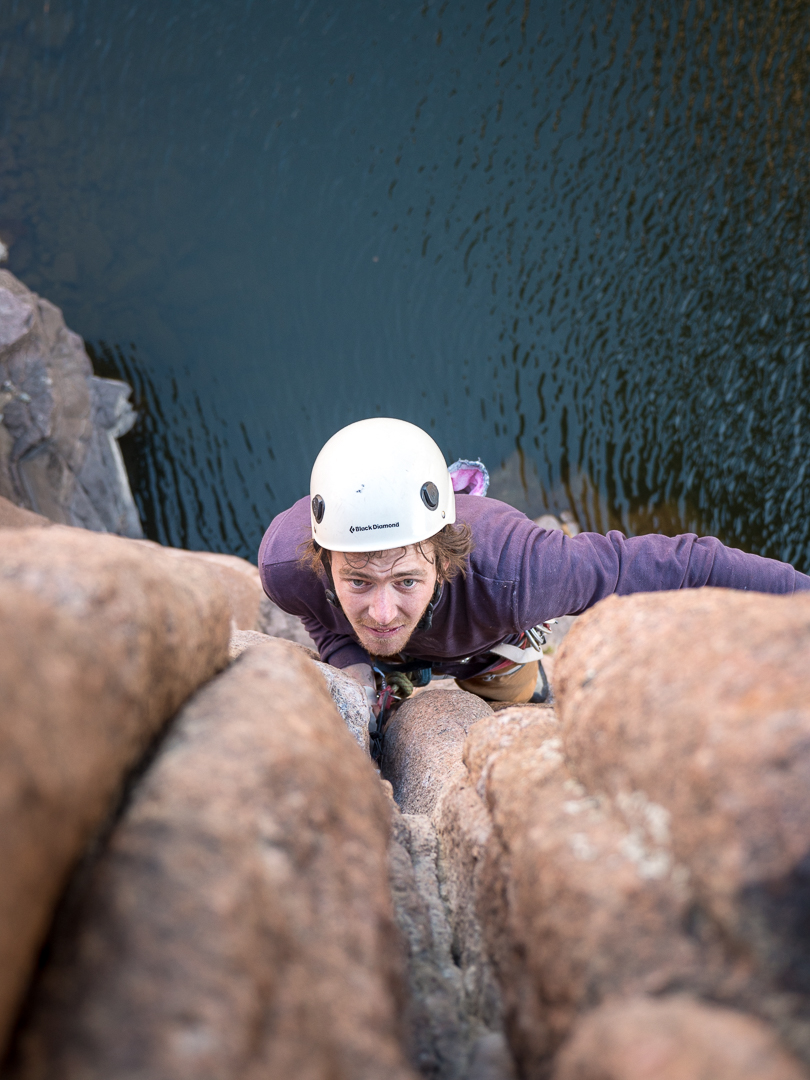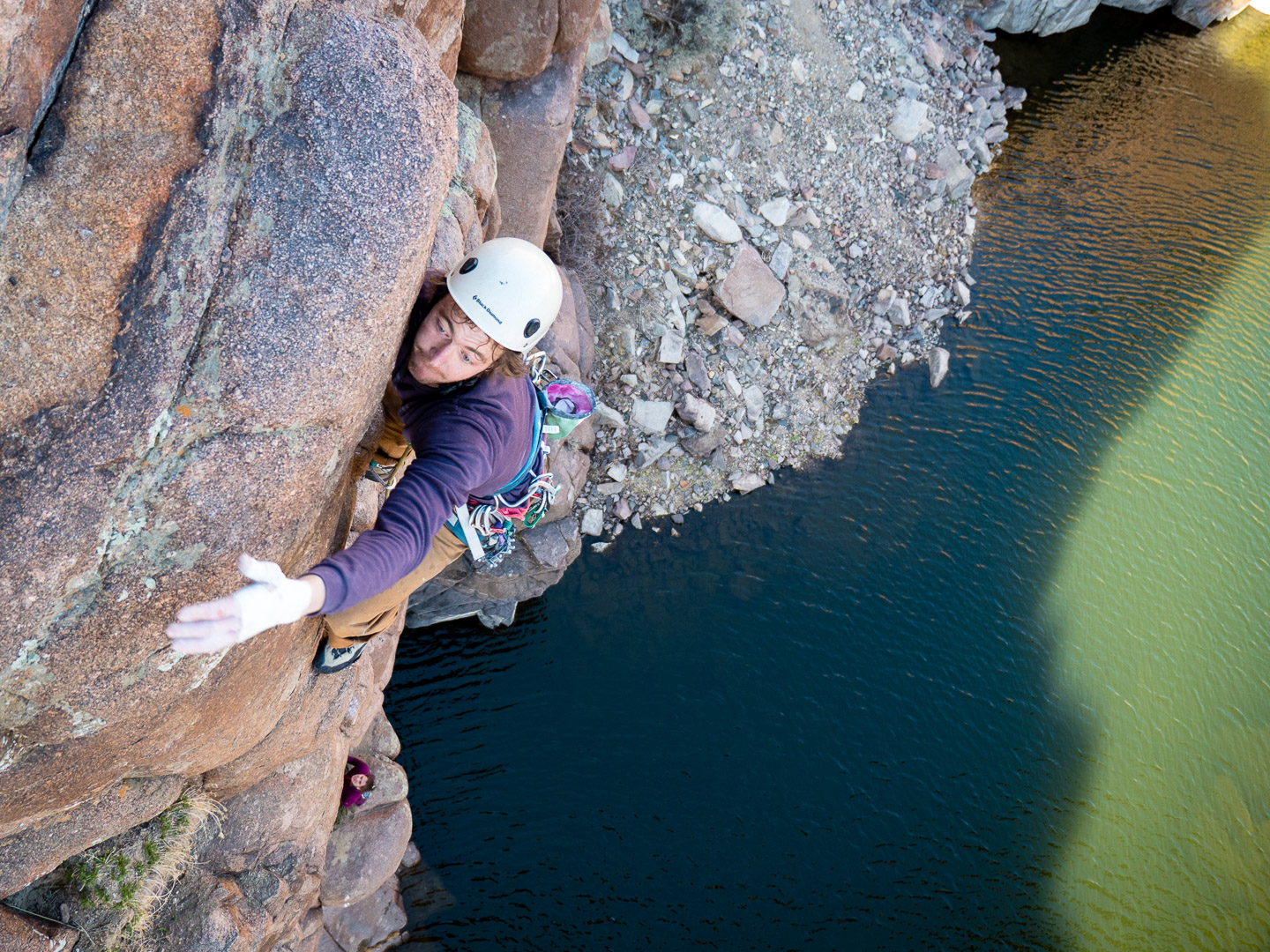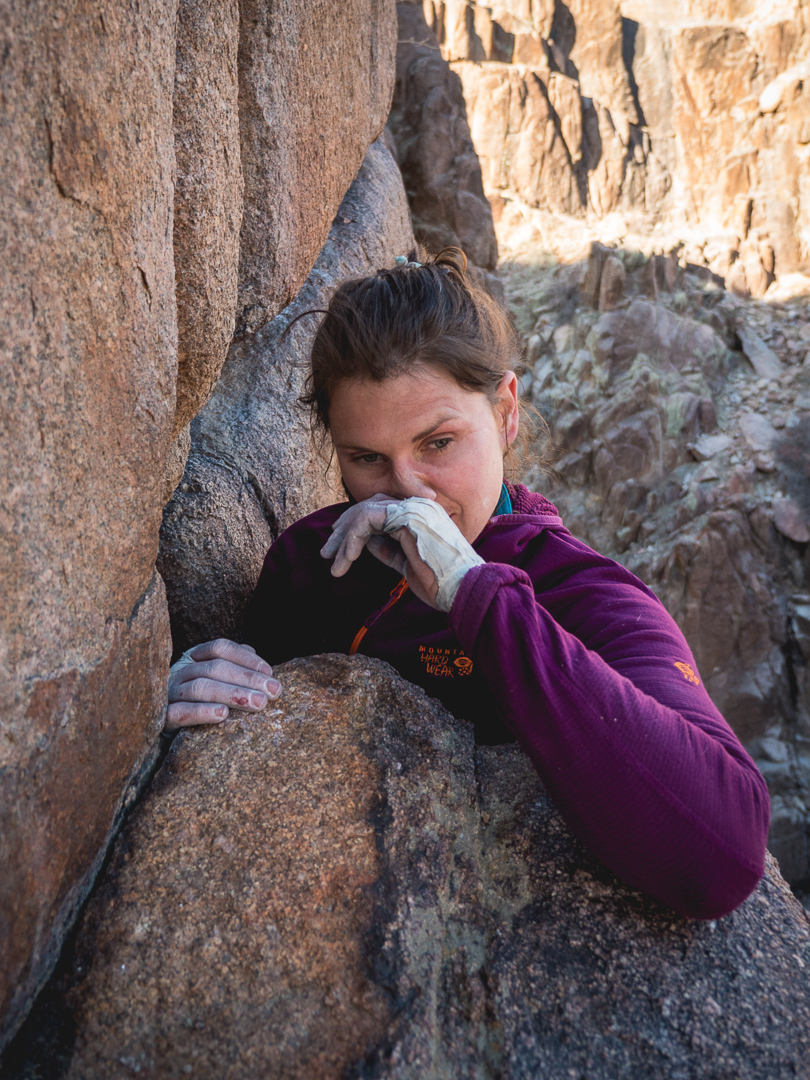 My favorite photo of the weekend
Behind the scenes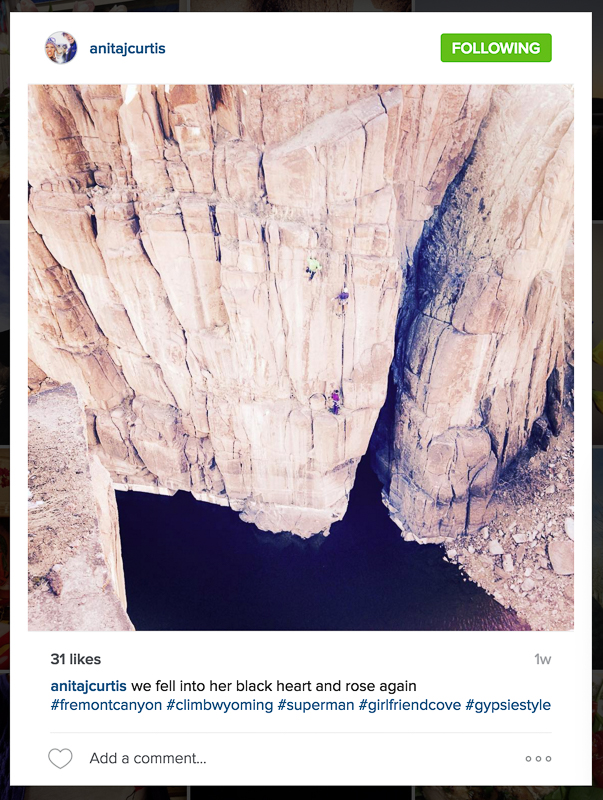 Wine And Roses 11a
Shane and Shaleas.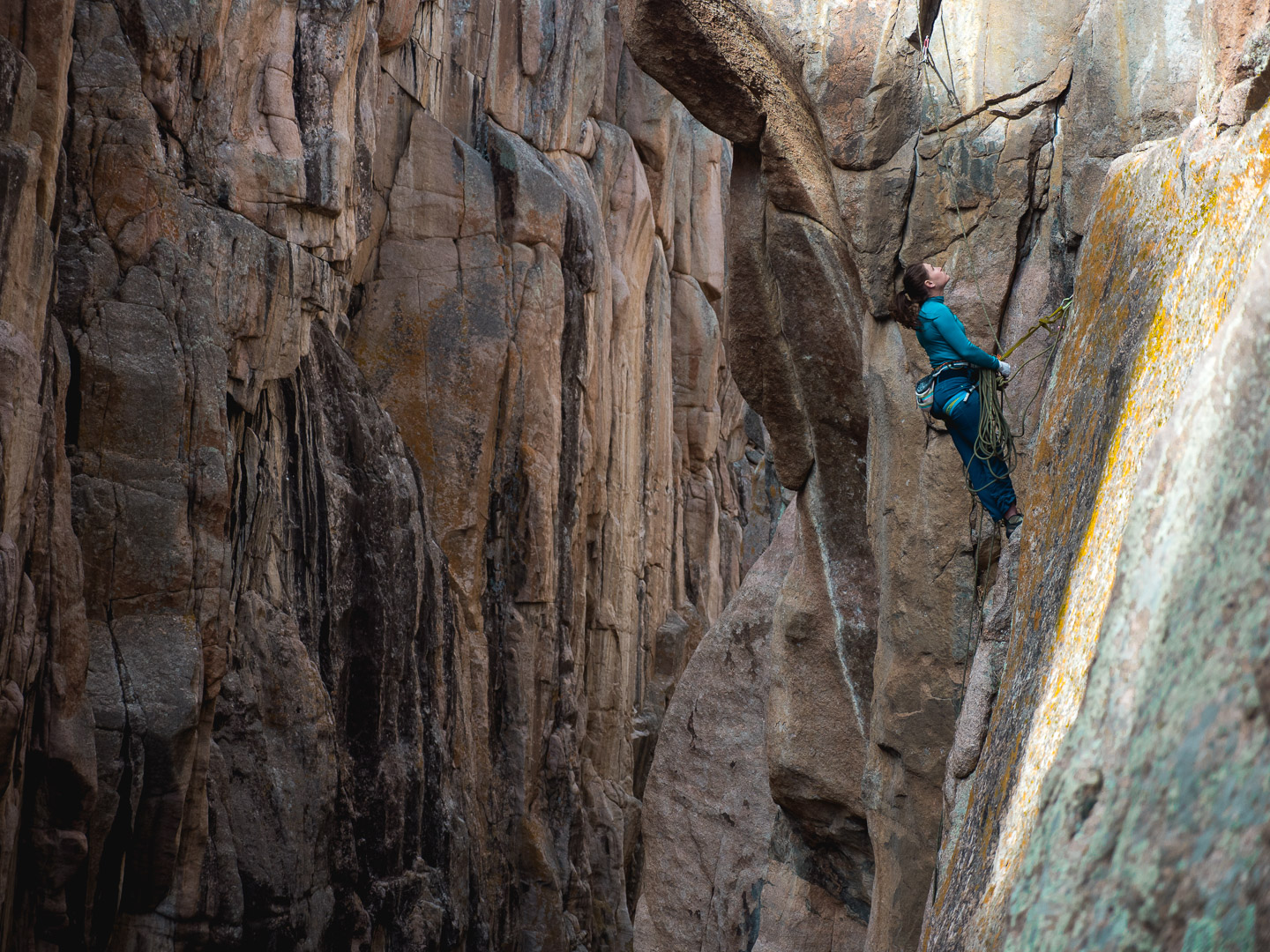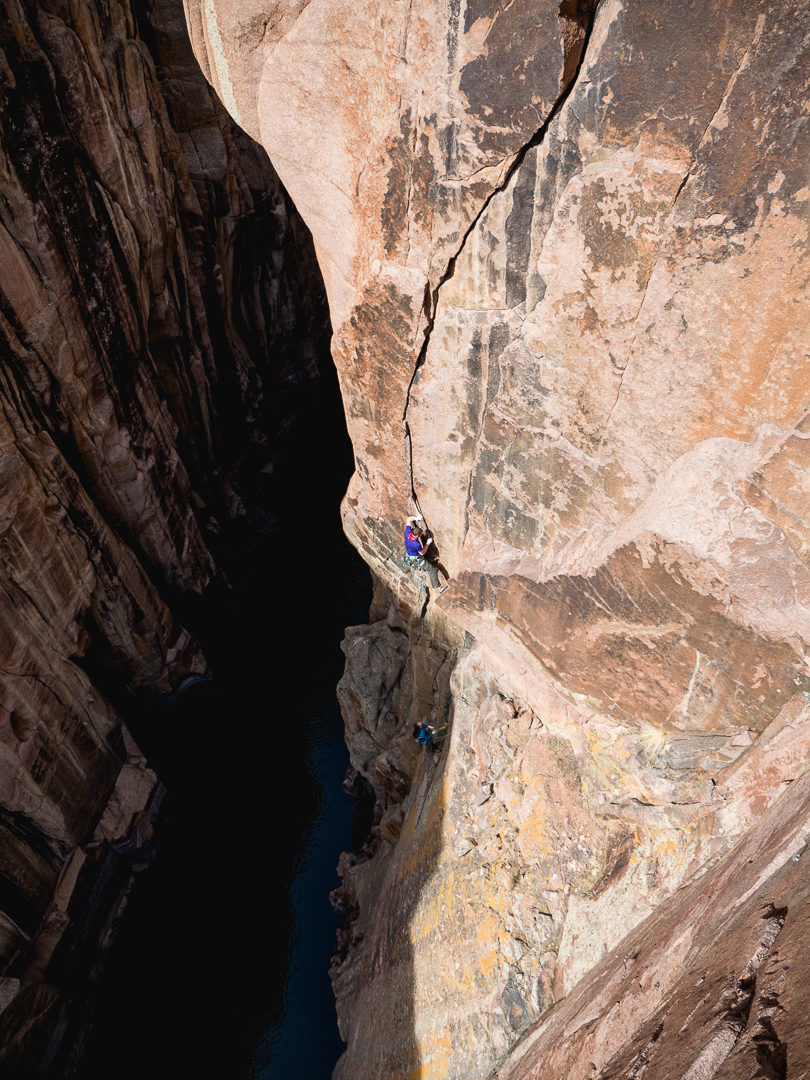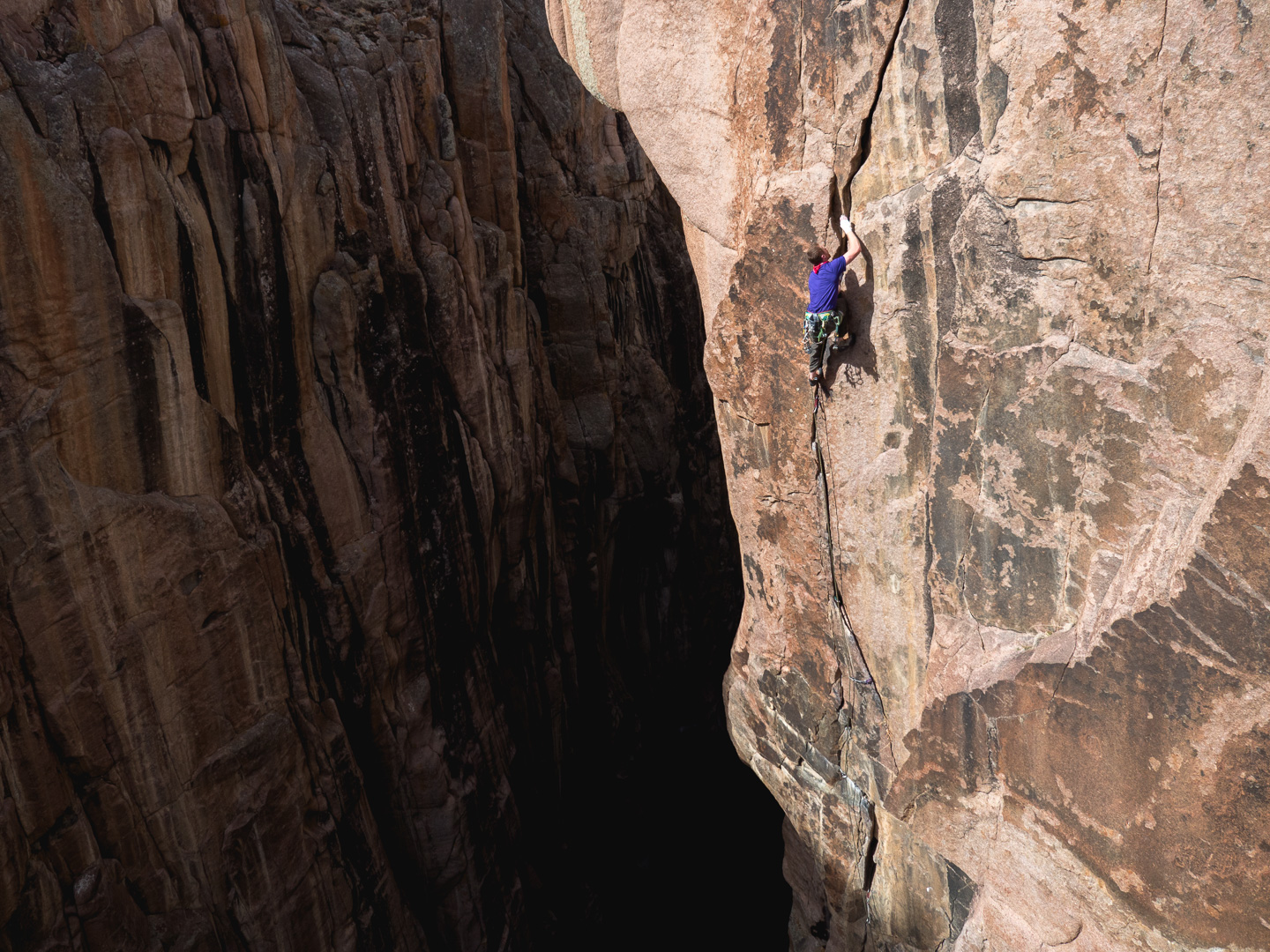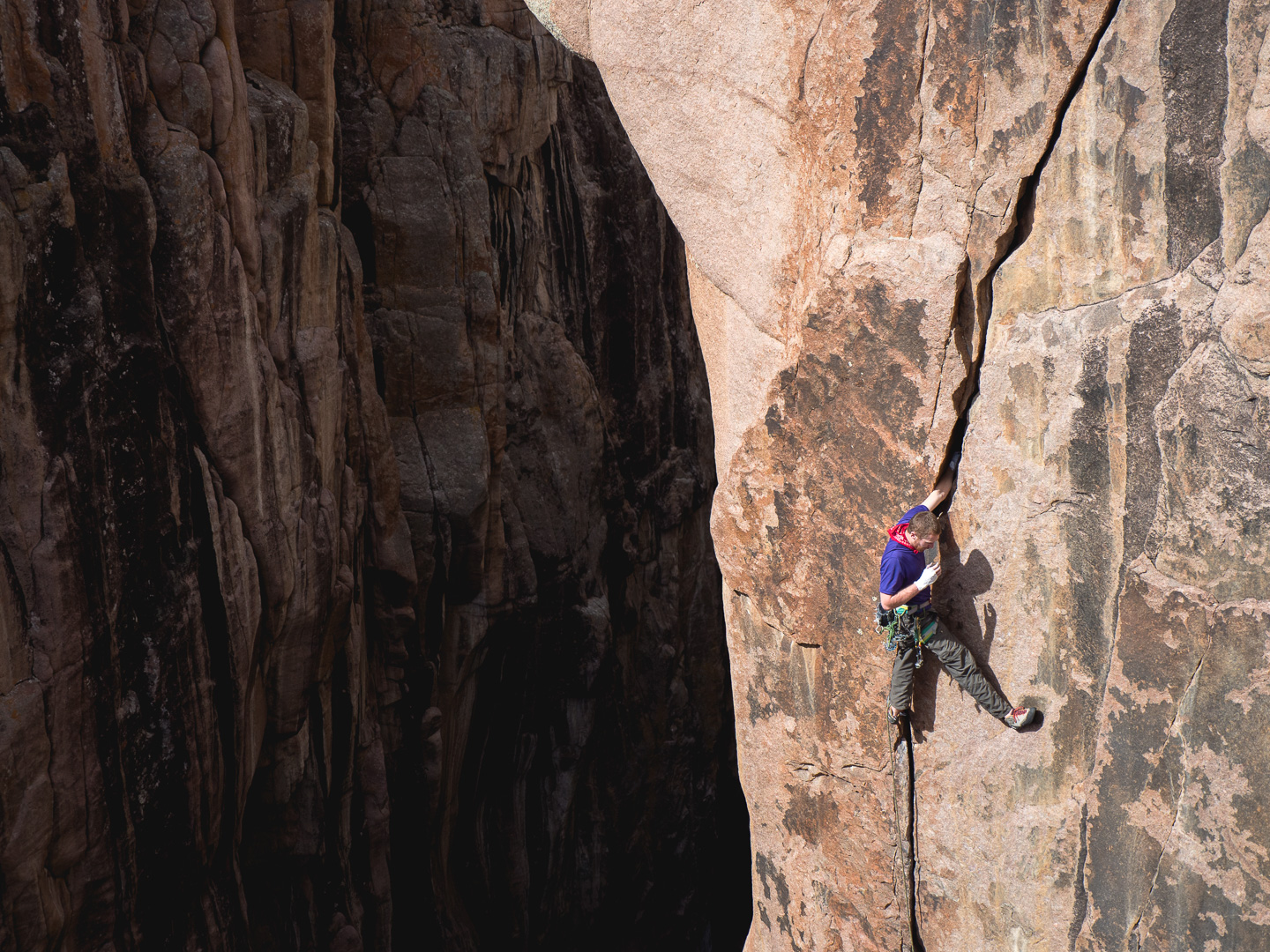 ---
That's it.