The Elements
I was returned to the Mammoth airport the morning after we bouldered. Flew into Seattle and drove my sweet little ass over the northern border, setting up for six months of life in Squamish.
I kicked it off by doing something I had not done in many, many years...
[Photo of Signed Rental Application goes here]
---
My timing on the last leg of the Sea-to-Sky was impeccable as I finished my month-long trip to my new home in Canada.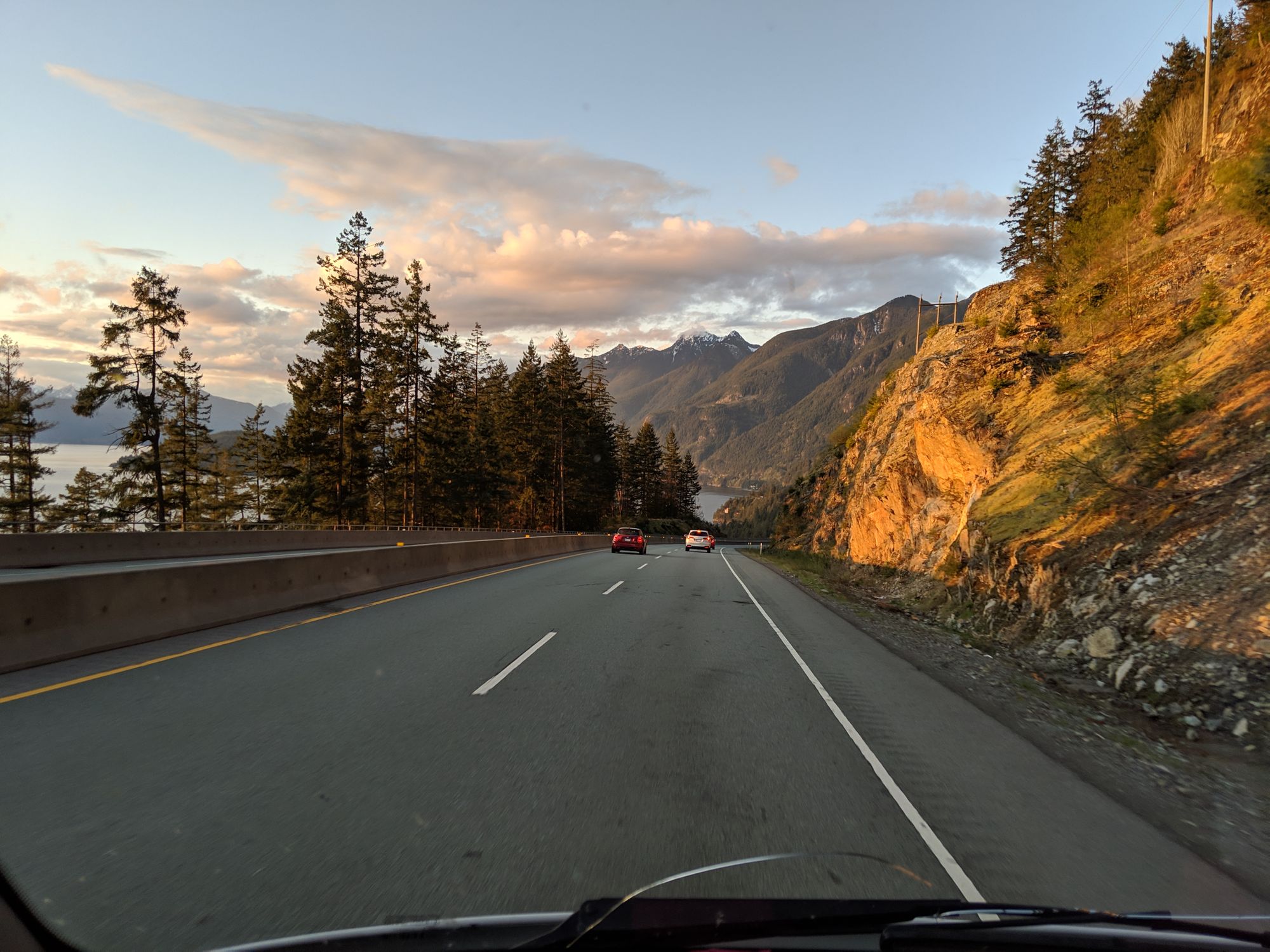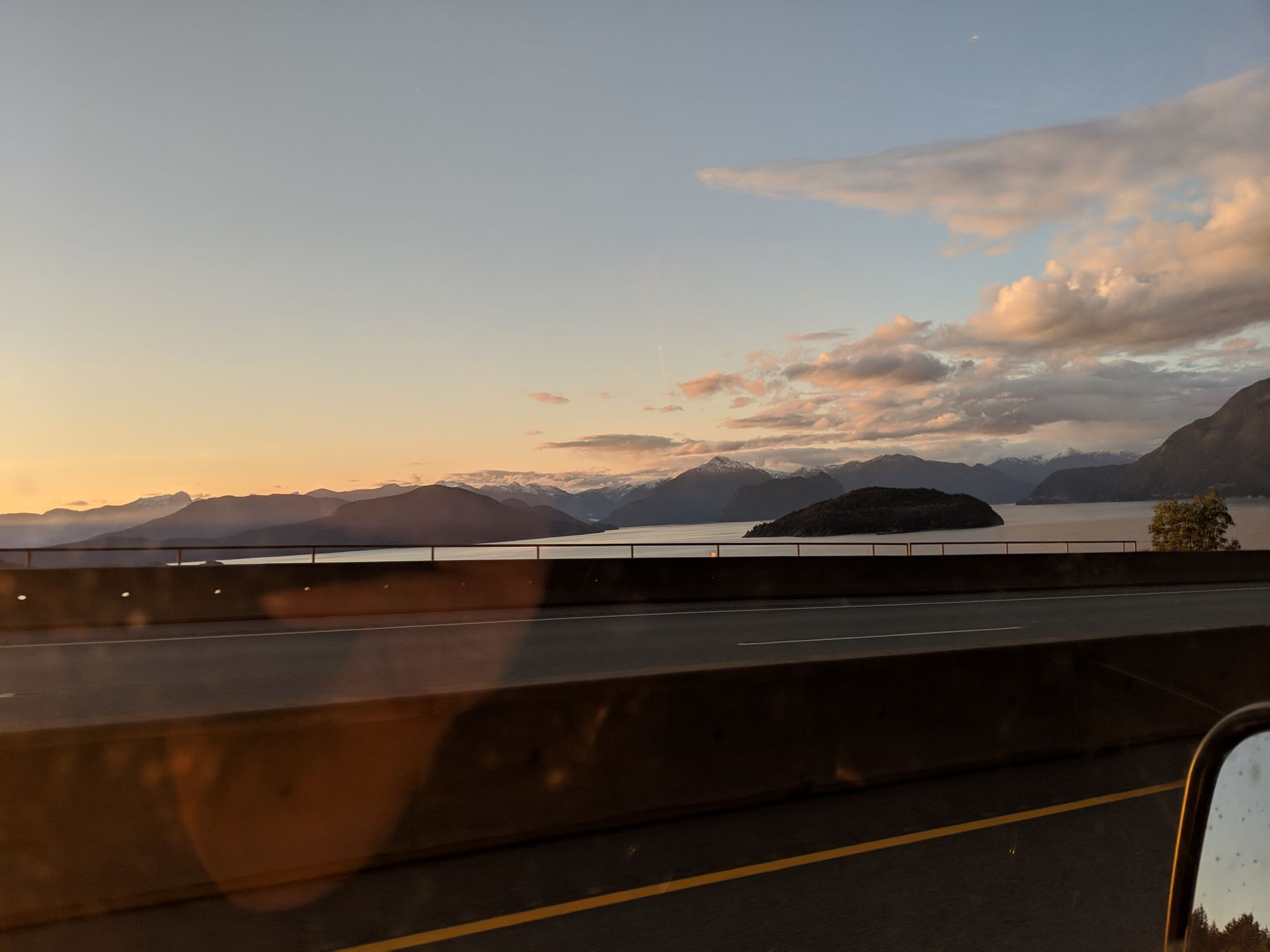 My heart skipped a beat as the chief hove into view. It's always a welcome sight after time away. The thought that I'd get to see it just about every day for the next six months was preeeeeeeeeeeeetty stellar.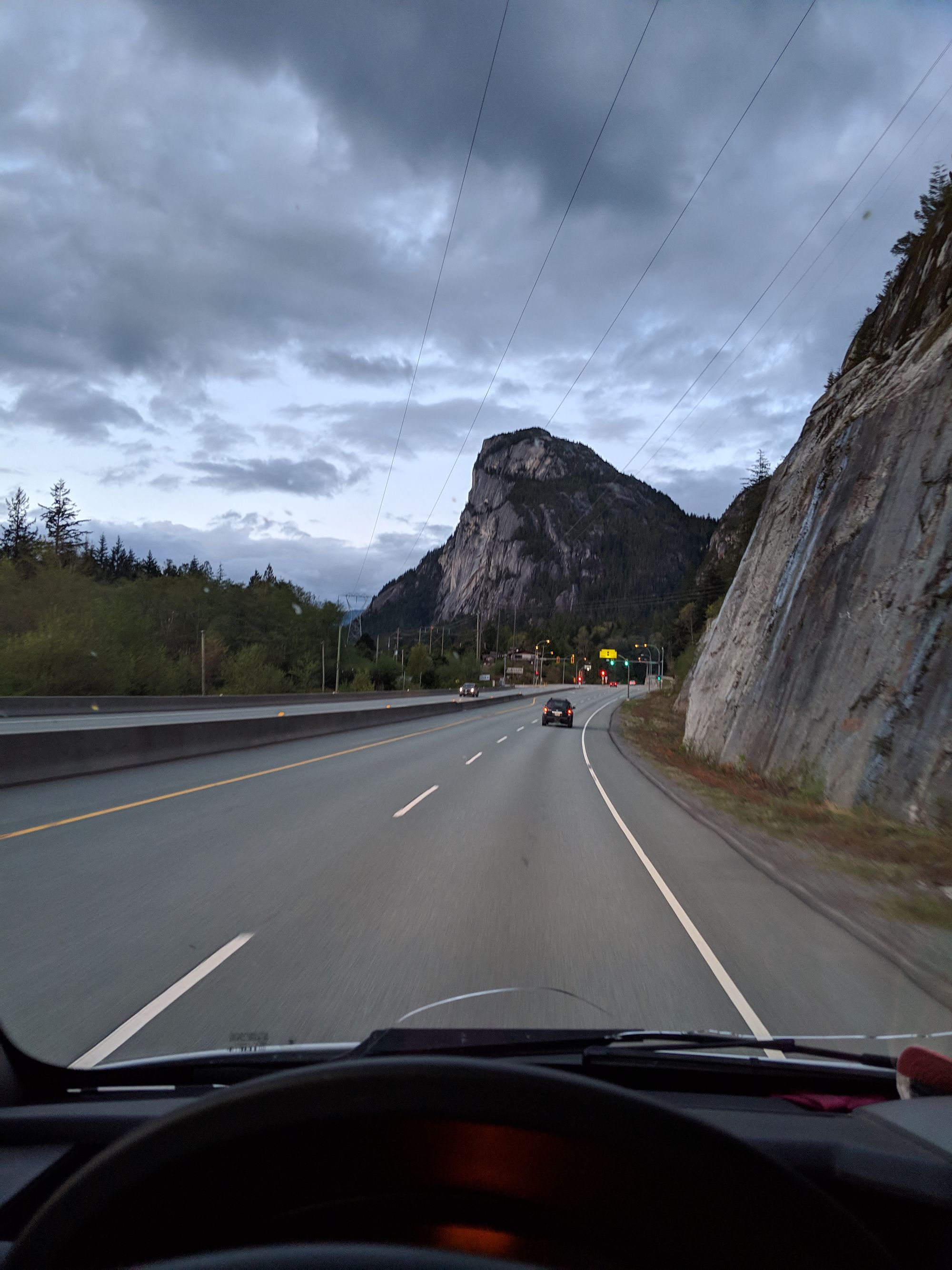 A few initial nights in the van as I did paperwork and worked at getting a Canadian bank account lead to signing some papers... and moving into my place.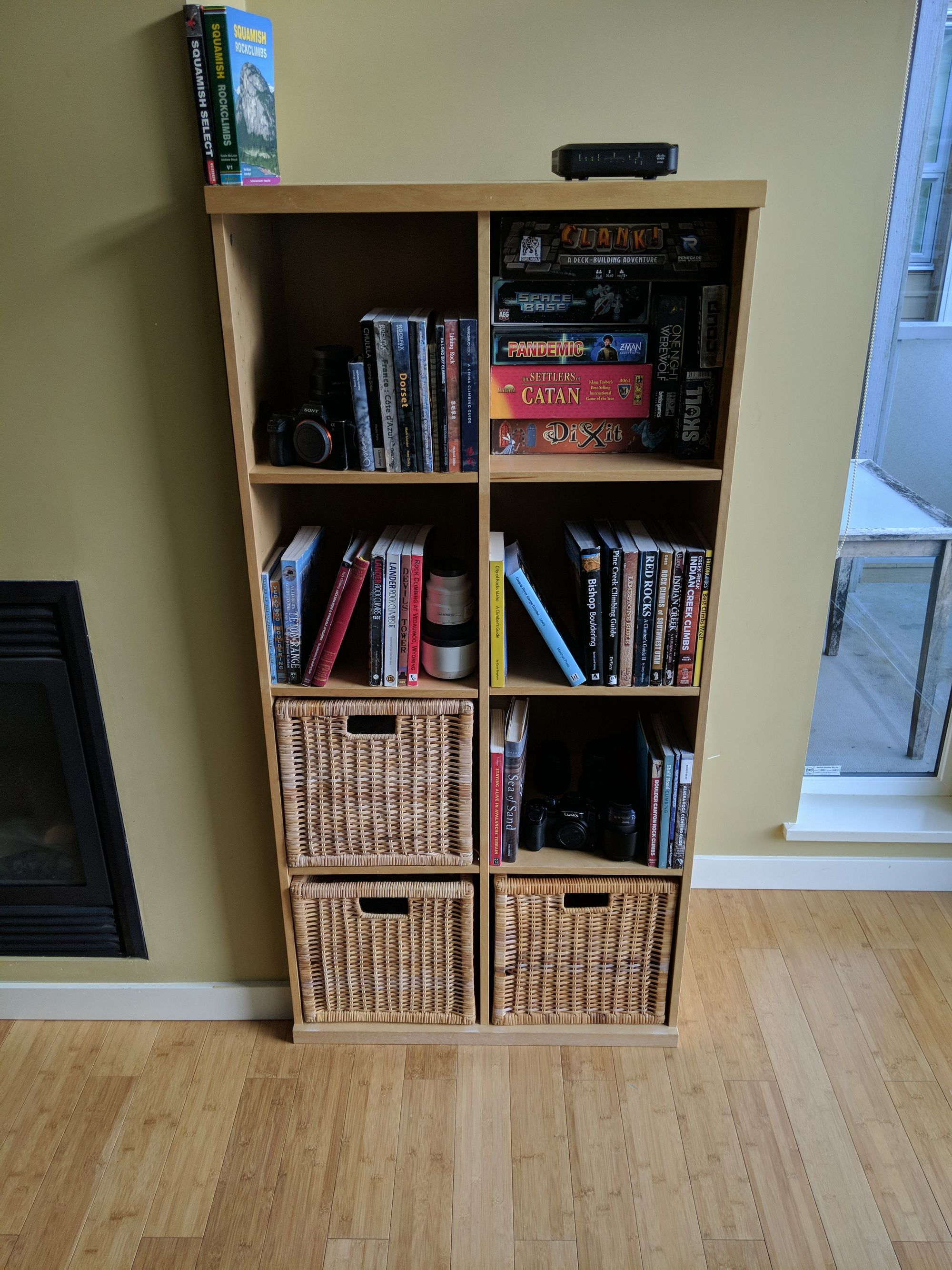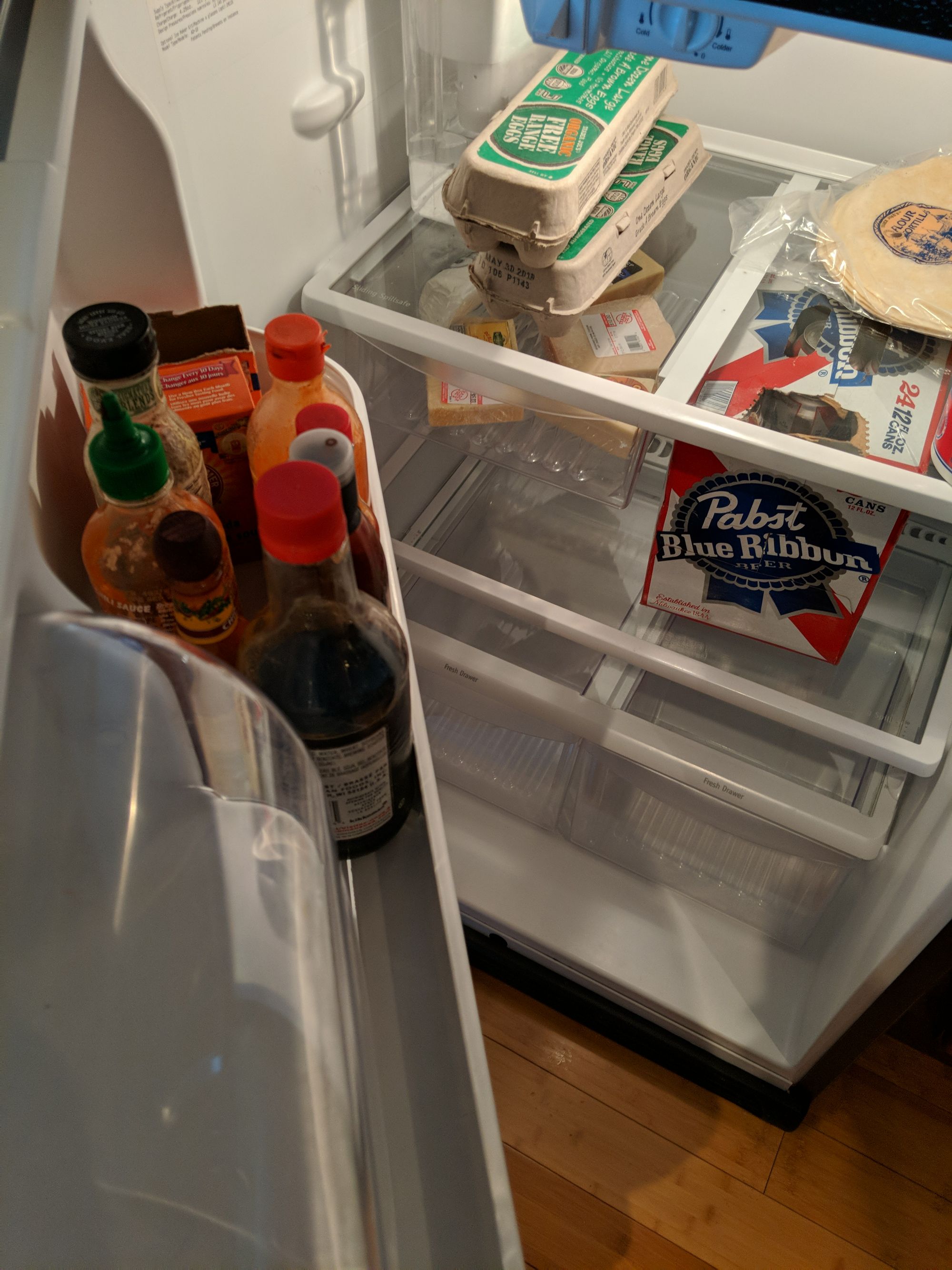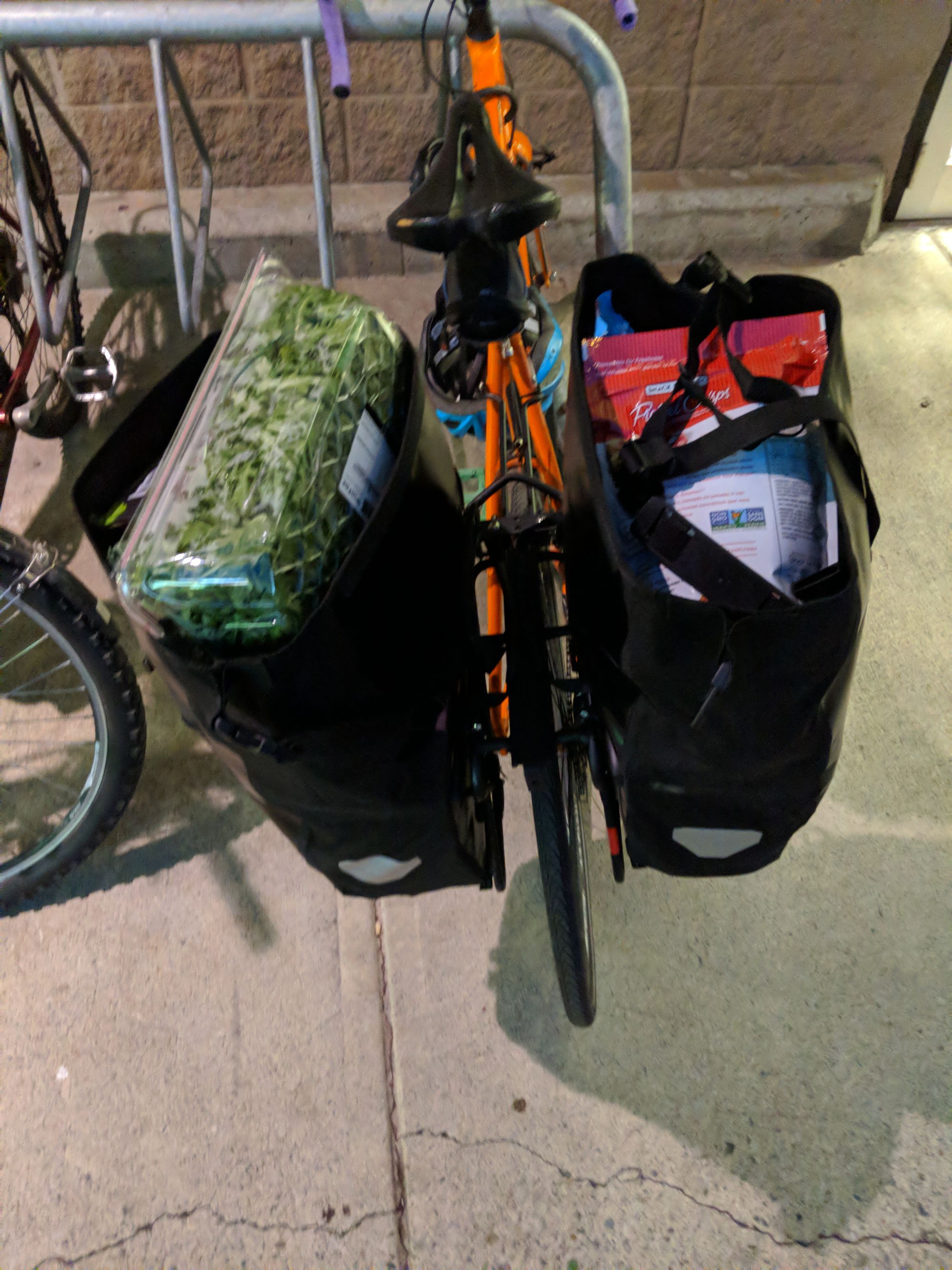 I put Abe's paniers to good use throughout my time in Squamish. The grocery store, bakery, and brewery were all on the road to my shared office with Nate. I commuted almost exclusively via the bike. Thus, just about every grocery run, growler fill, and solo approach was accomplished via two wheels.
The House
The View
The house itself was a three story (entry/garage, living/kitchen, sleeping) three bedroom condo. The back of the house boasted floor-to-ceiling windows that gazed out on the Tantalus range, which provided spectacular views through sun and rain.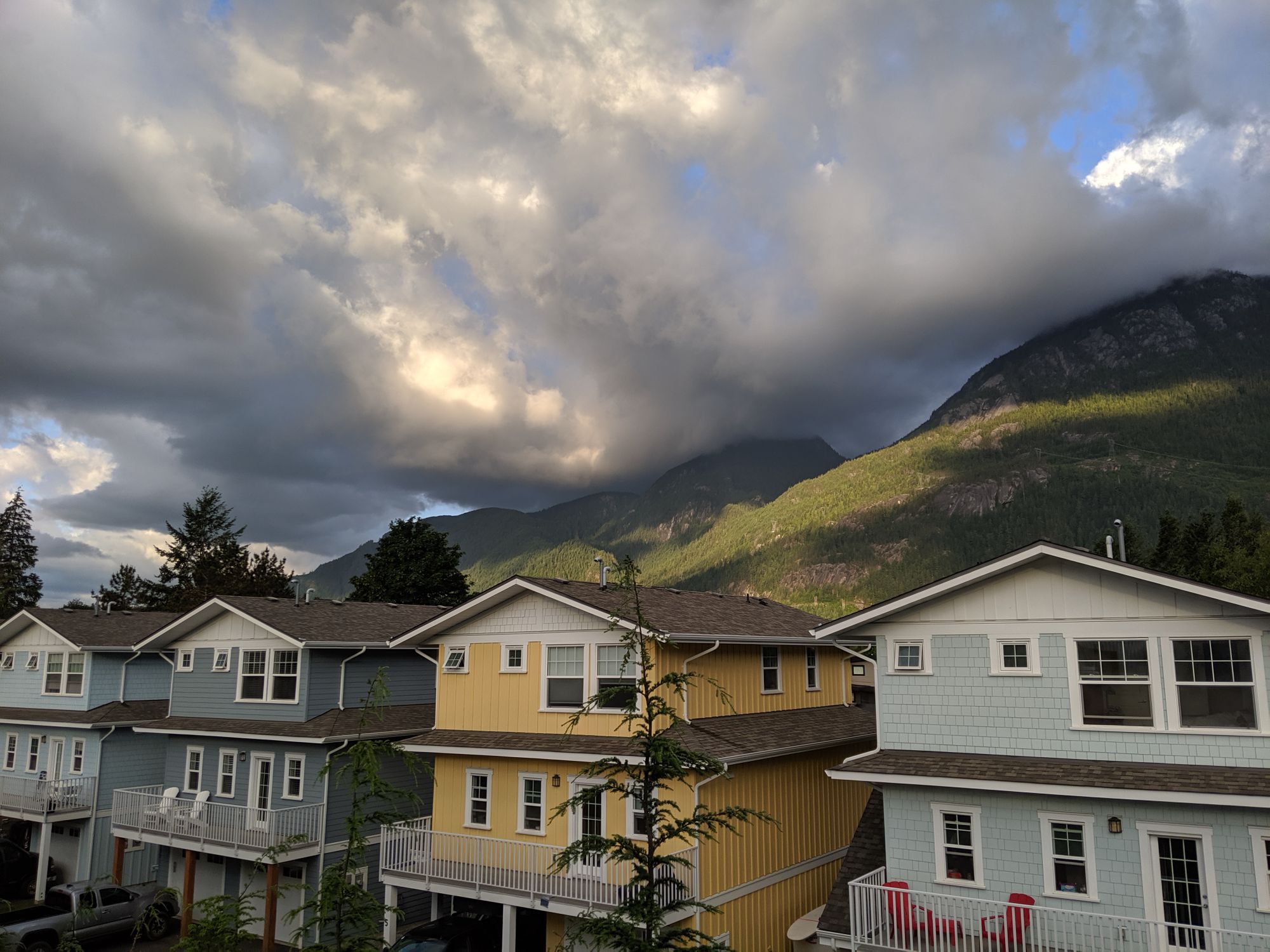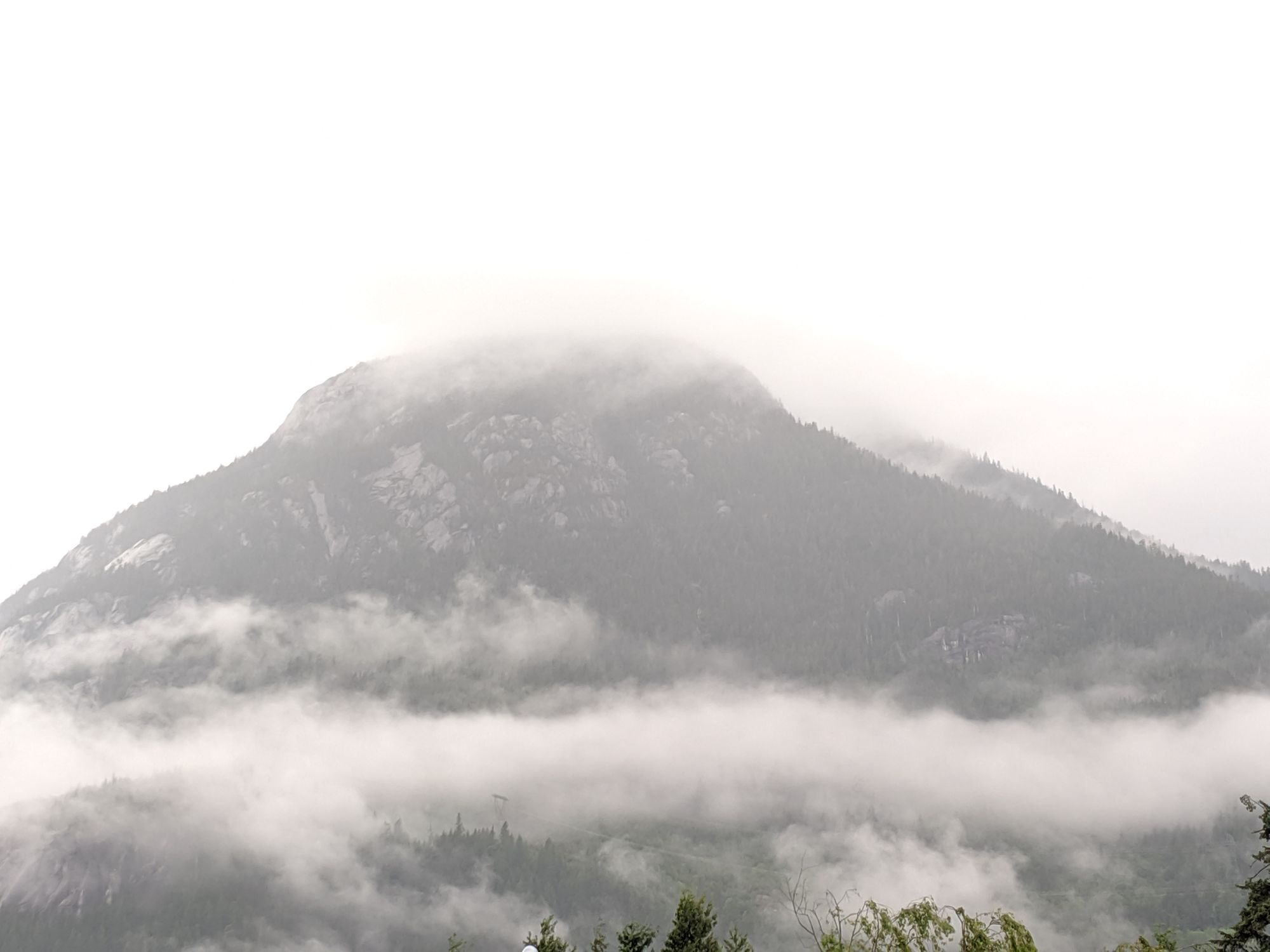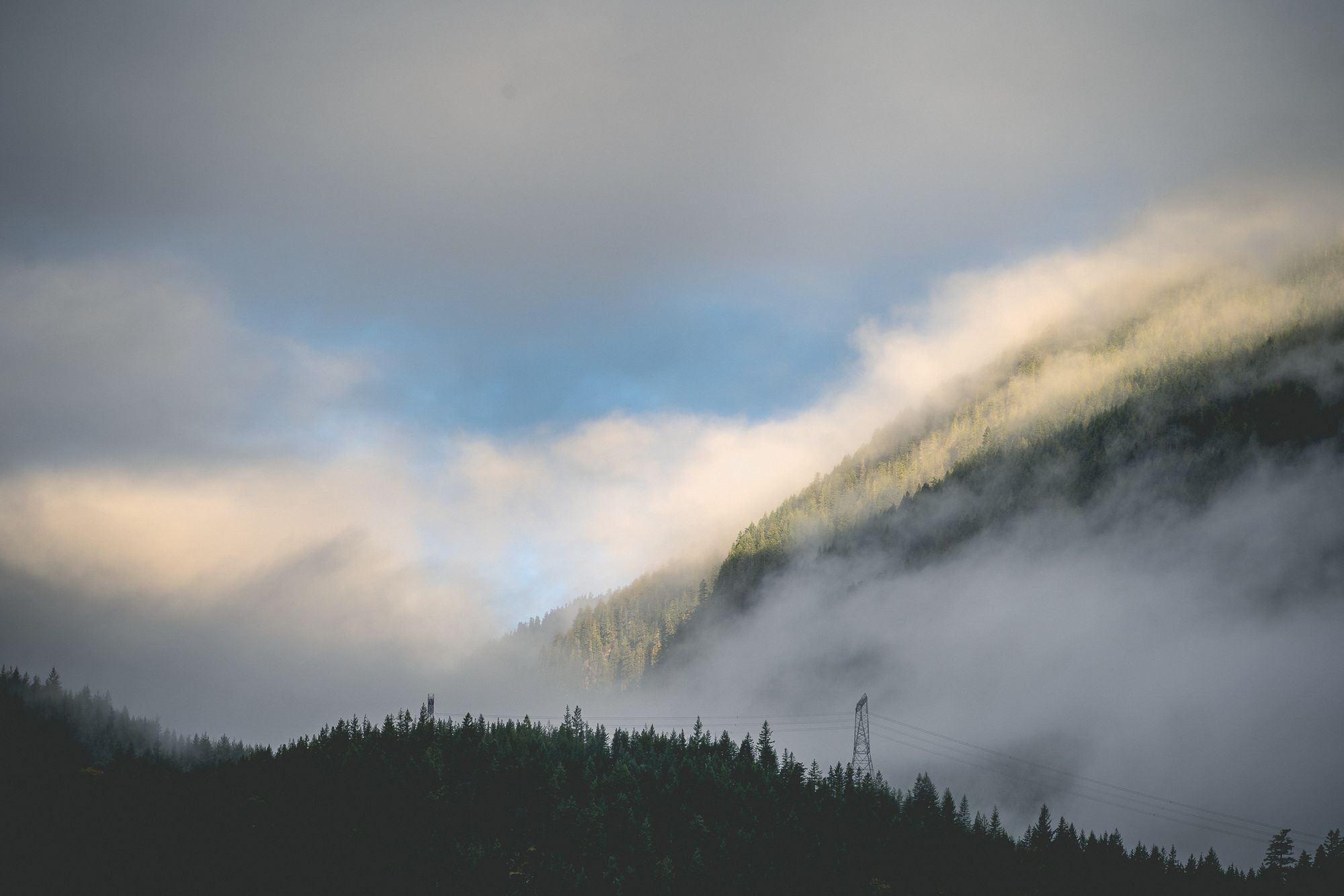 The title image of this post was also taken from the patio. In particular, it was taken on August 21st, 2019, only a few hours after my brother called me to inform me of my grandmother's death. A beautiful sunset on a hard, hard day.
The LDK
The kitchen hosted innumerable board game sessions, dinner parties, and chefs. I let word spread that I had grabbed a three-bedroom place as a single man solely so I could pay forward the years of freeloading I'd benefited from dirtbagging across the states, sleeping on friends' couches and using all their hot water getting the filth off myself.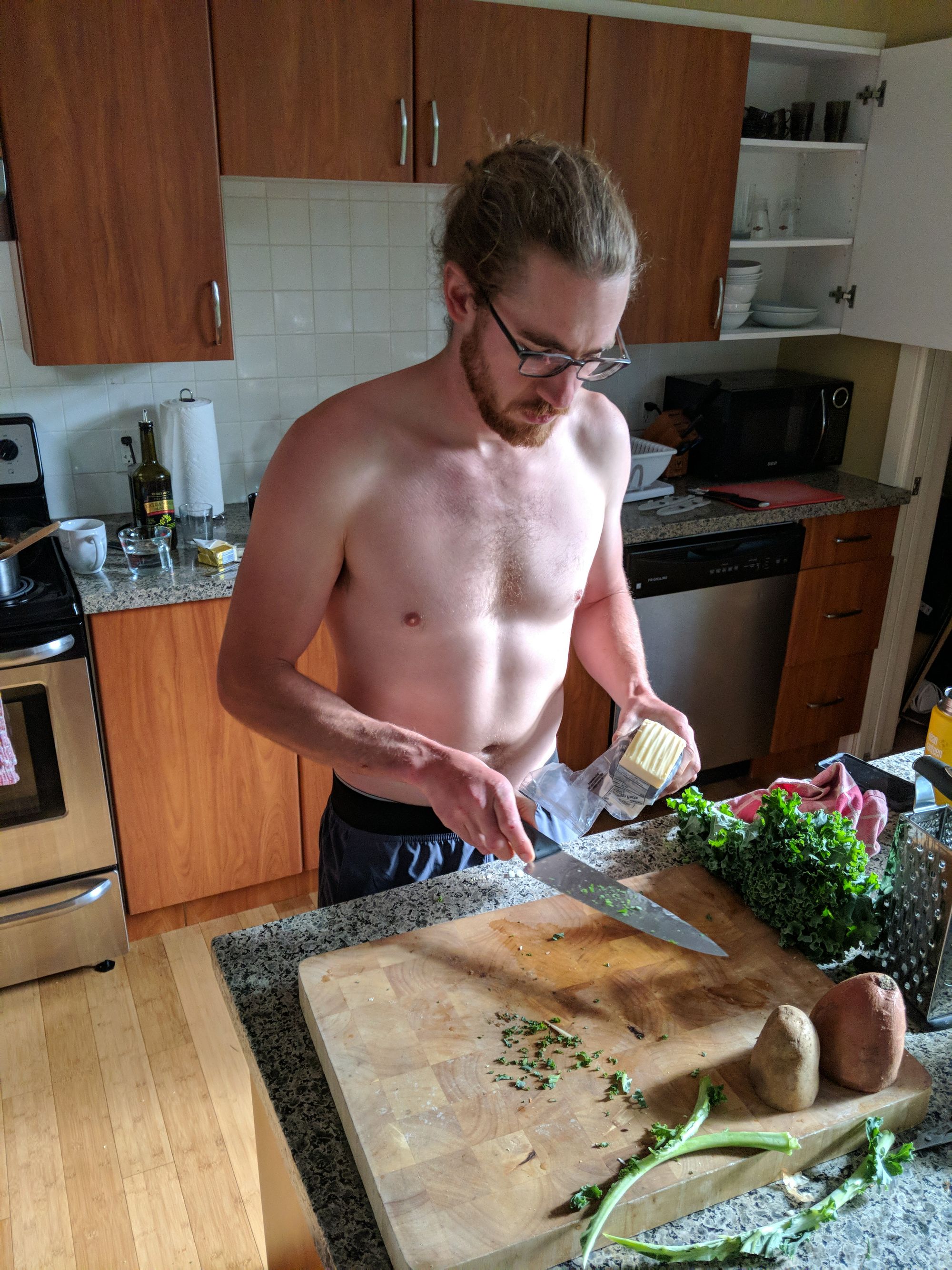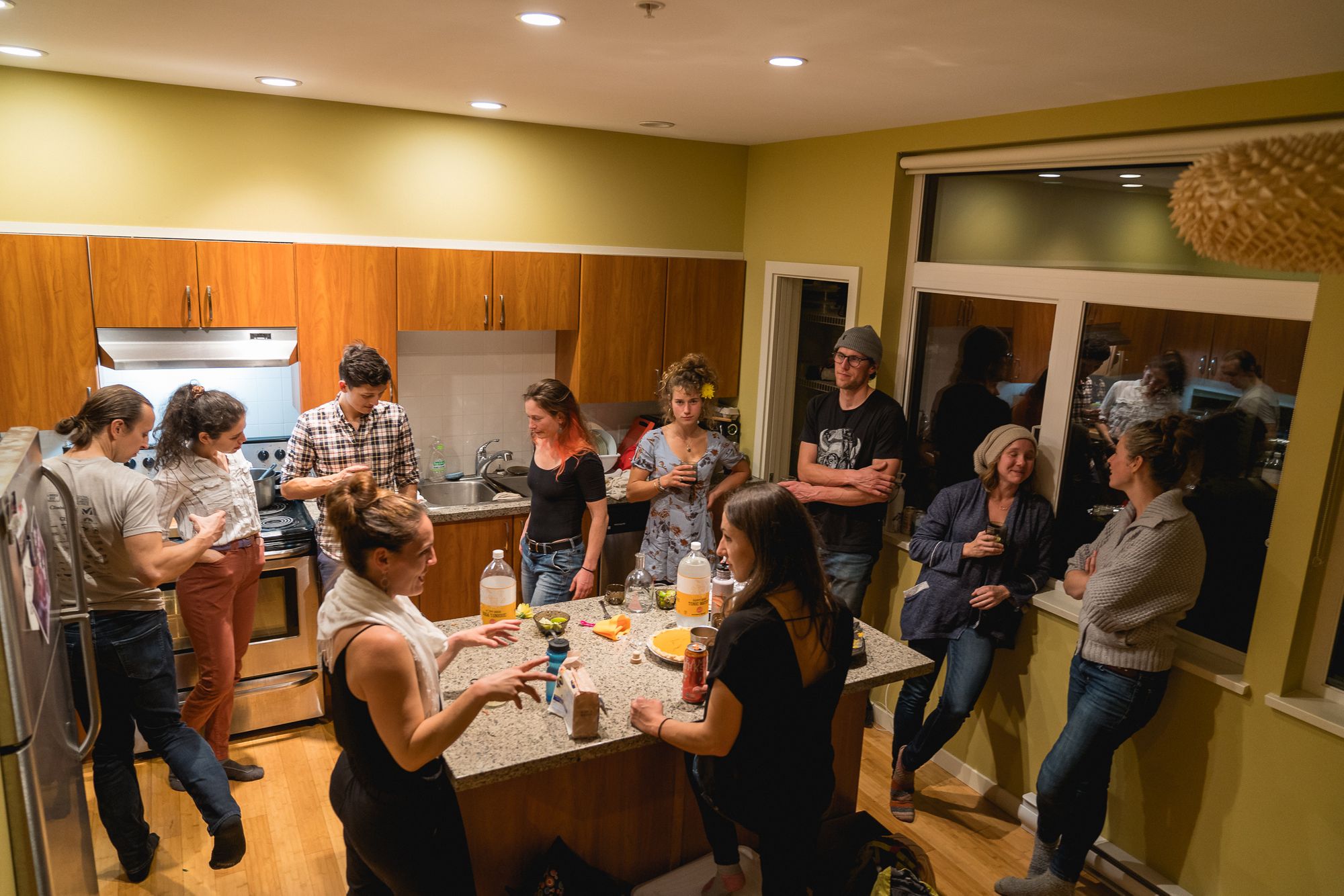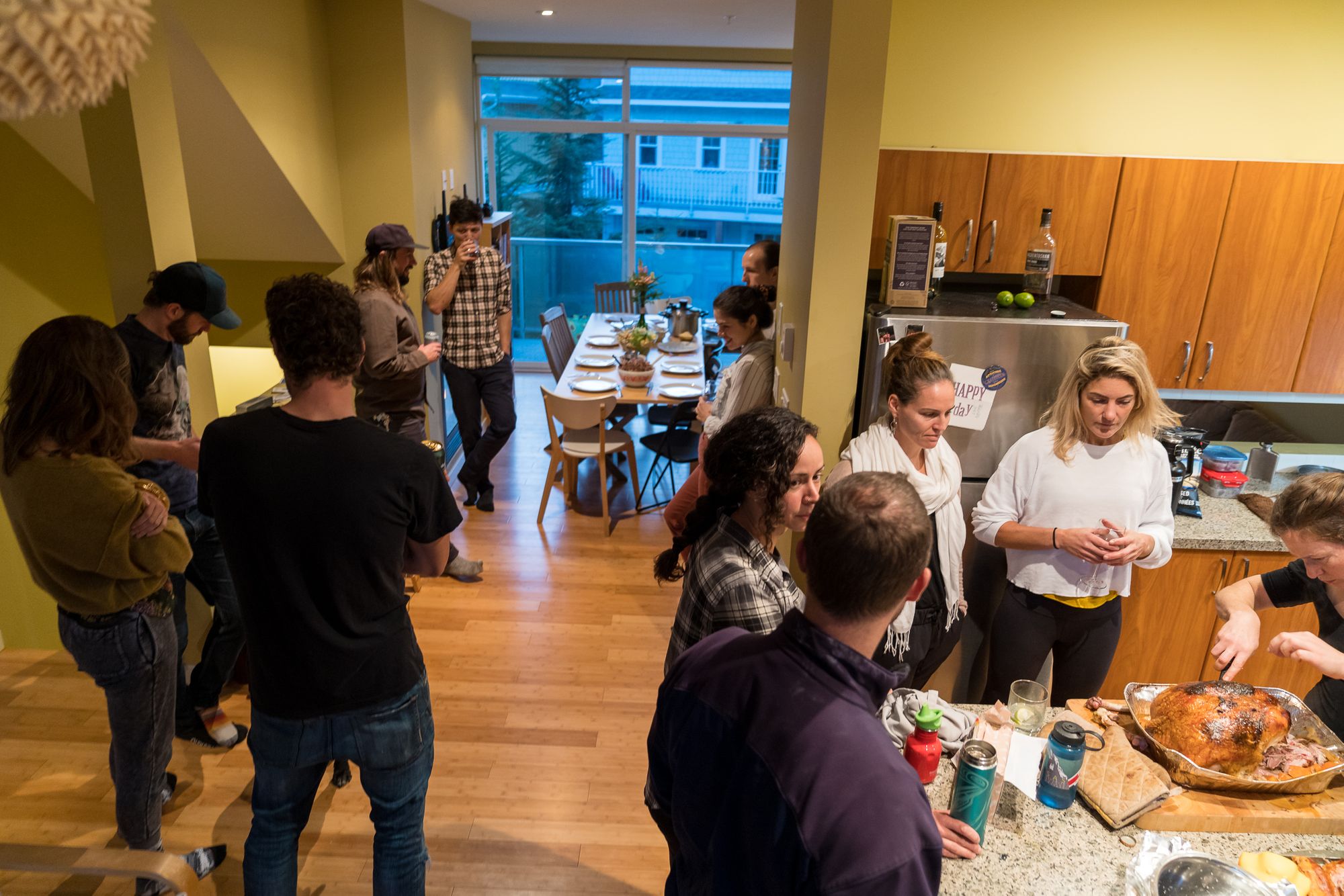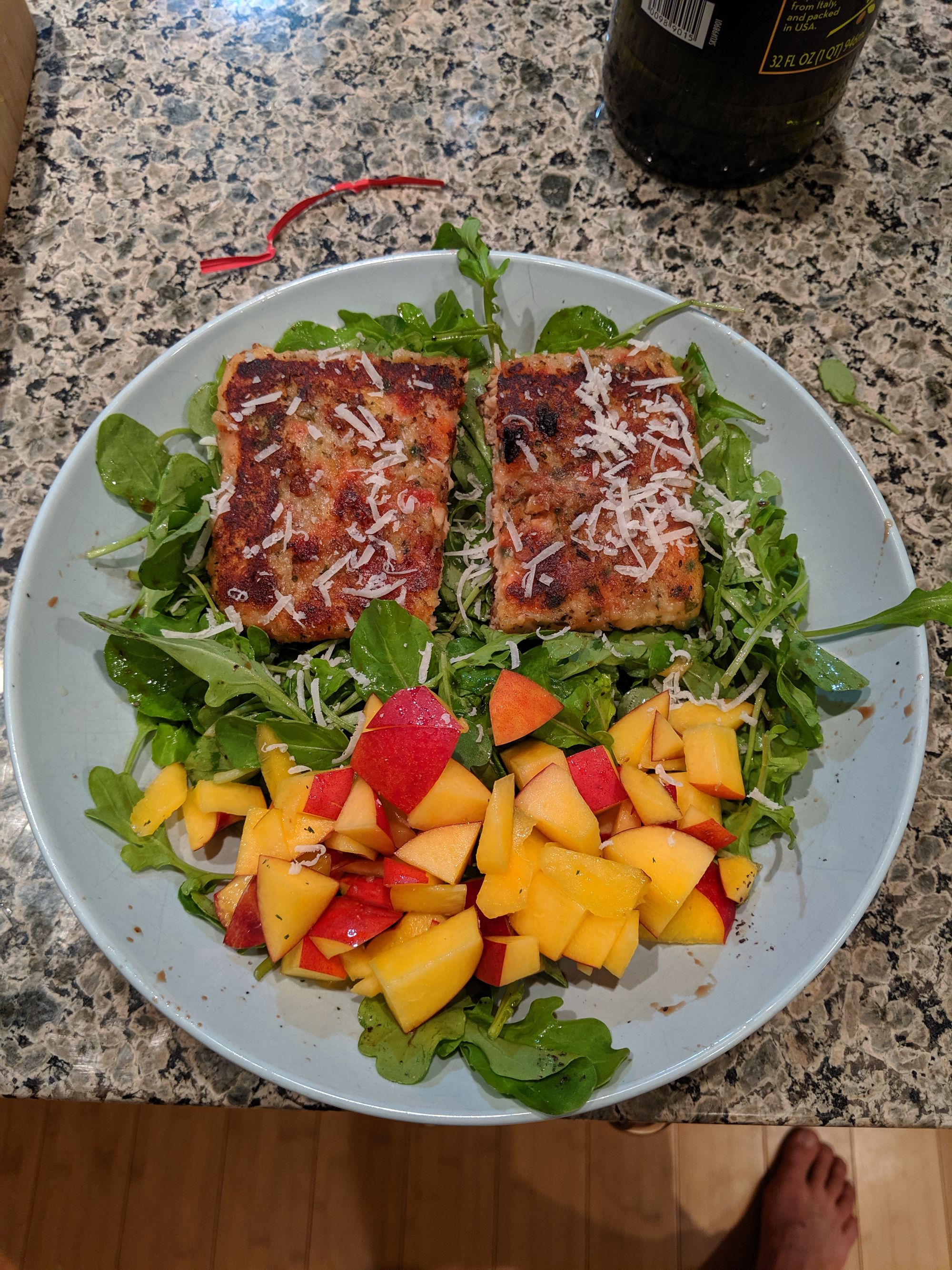 By the end of my time there at The Elements on Government Road, my little condo community reportedly had a fiery Facebook post decrying my ruining the neighborhood with an endless procession of dirtbag visitors (especially the ones that came with vans). One neighbor, at least, stood up for me and my gregarious ways. I let the HOA know that no, contrary to accusations, I was neither running a hostel nor a short-term-rental. Matthew was well within the terms of both his HOA and lease agreements. So, nyaaah ;)
It was always fun to come home and see who'd be partaking of the facilities. I remember one evening in particular I came home and unexpectedly found nine women distributed between my living room and kitchen and the upstairs, variously taking showers, cooking dinners, and slurping up the wifi. I think I had met two of them?
The thing that glued together my spring, summer, and fall of having a hostel guest-loving tenement was the guest book. I did my best to make sure everyone who stayed with me at the very least signed it. My friend Catherine made it for me on order, inspired by a landscape photo I'd taken of Squam in a previous summer.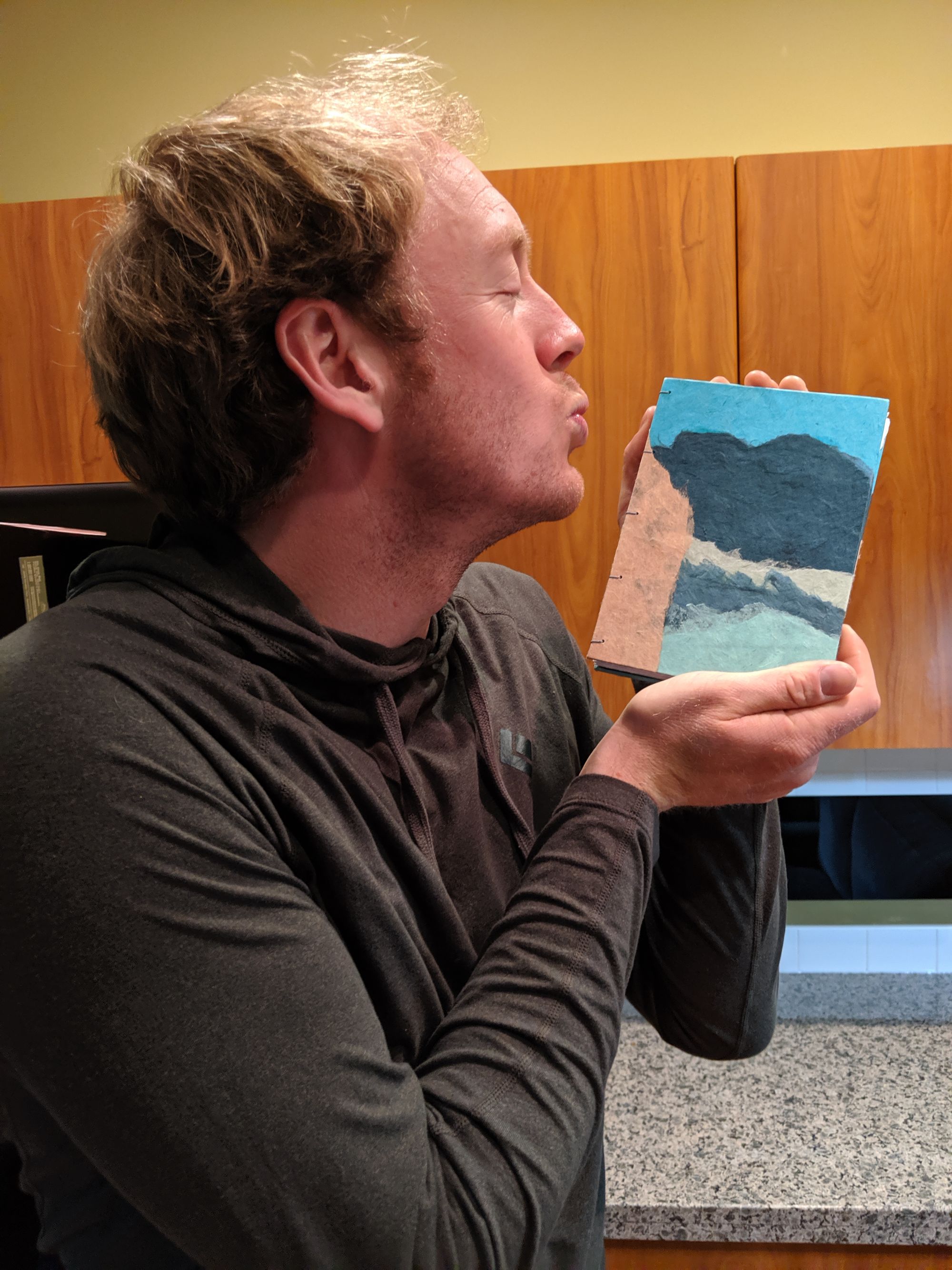 The Garage
When Reese stayed with me, he paid the hospitality - for which he owed me nothing, having just put me up a month earlier at his place - back by arranging the pegboard in the garage to optimally hold my six rack and various bits of gear.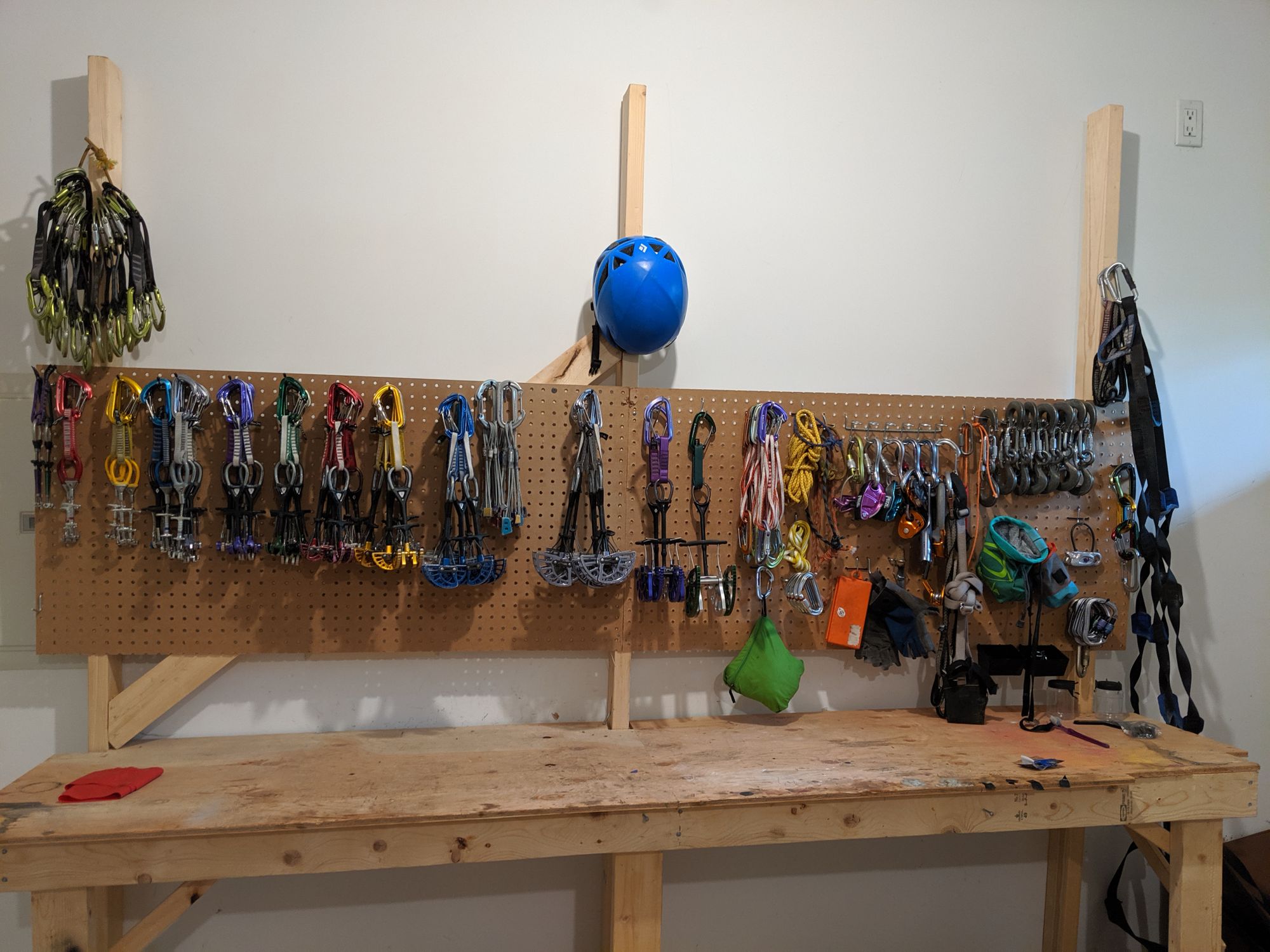 Across the way, I used the bike pegs to string up a cut strand of rope from which I hung my backpacks and actual climbing ropes.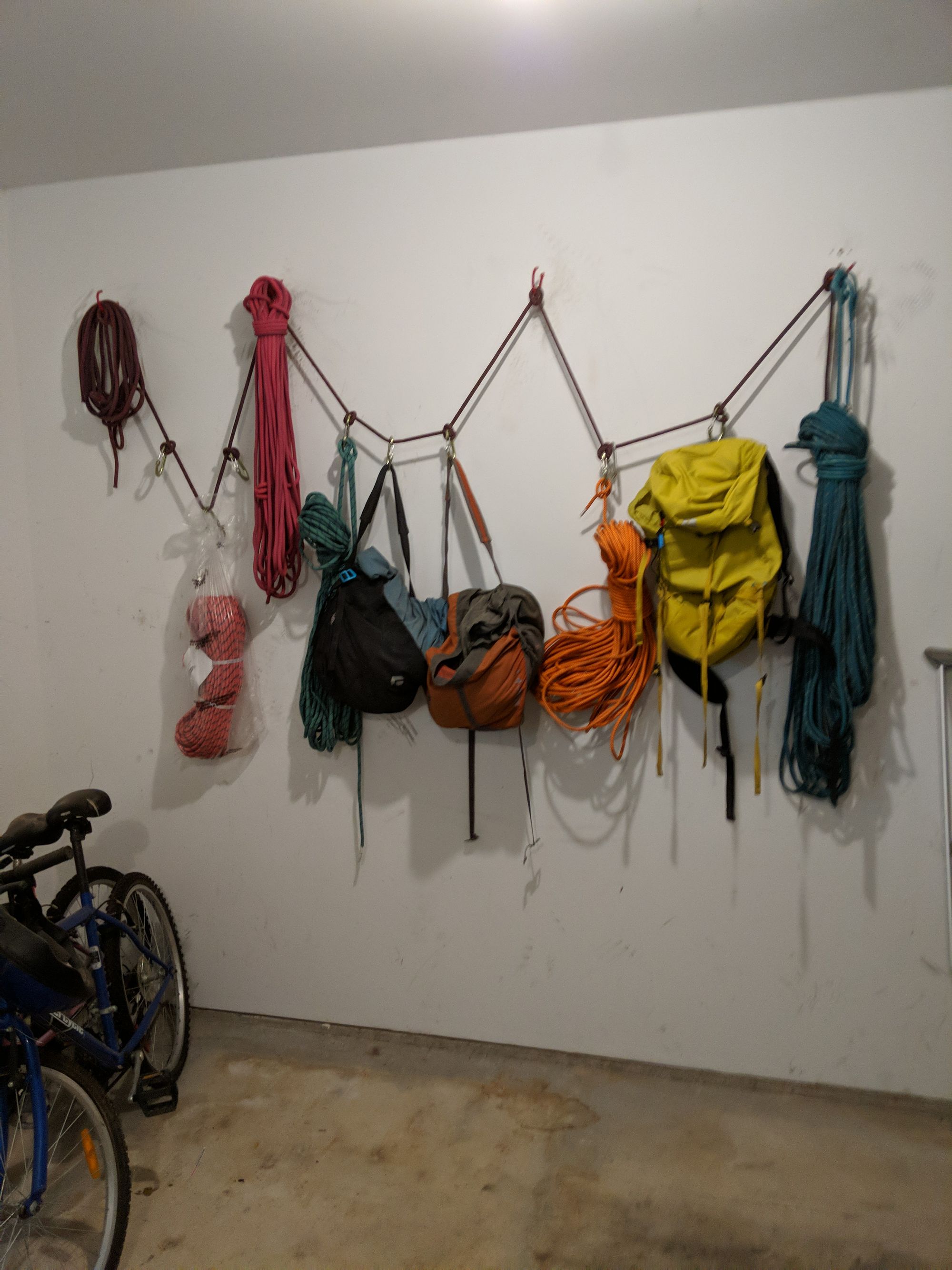 Many an adventure was staged from that auspicious concrete floored-room.