Leaving Jackson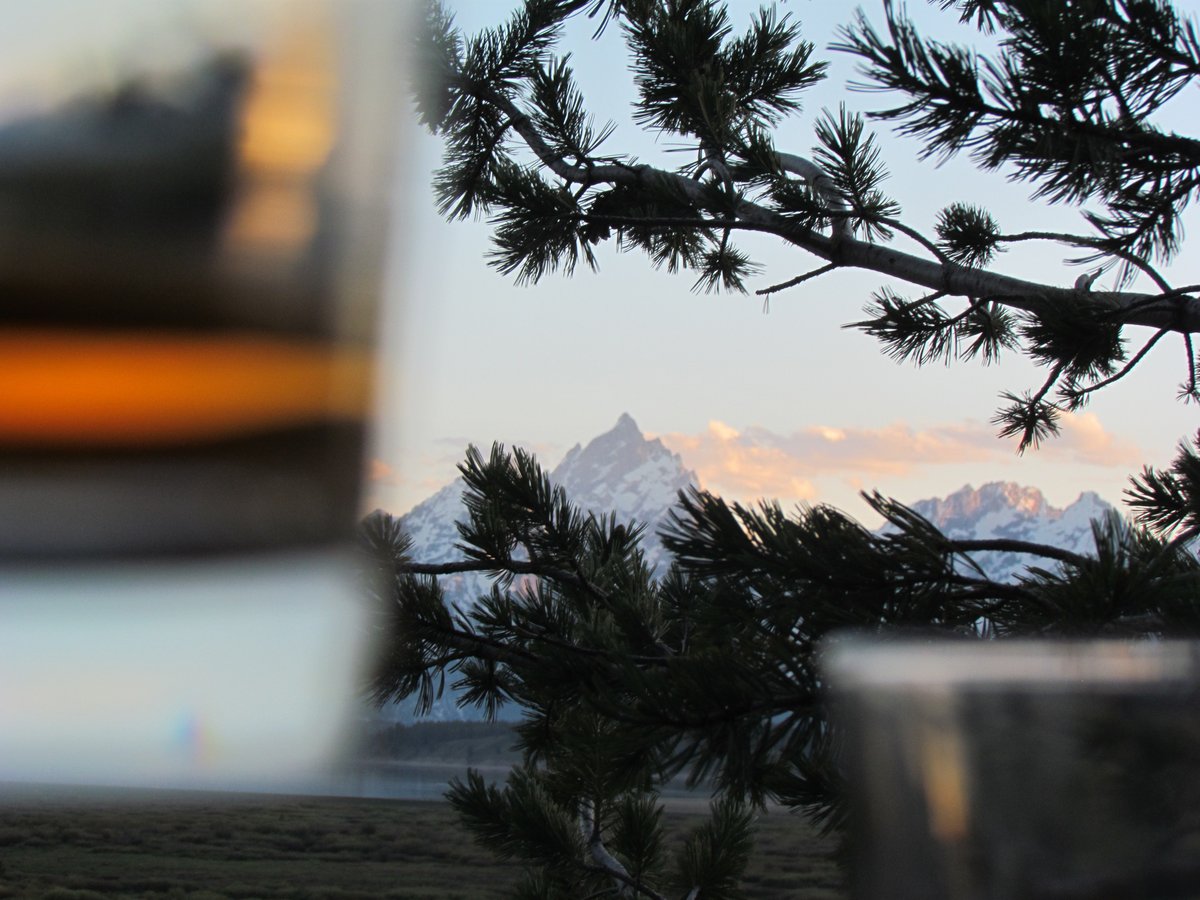 Last you heard, I was just figuring out life in Jackson. It wasn't too long at all after that until my time with Code Wyoming Jackson came to an end, and I went back to Lander.
Before I did, though, I got to enjoy some of Jackson's crazy summer happenings.
Natural Beauty
I caught the tail end of a fun little beauty pagent with Walt, Carter, and the kids. There were quite a few contestants, all of whom had had just an hour (maybe two?) to assemble their outfit from things that naturally occur in the region.
This little girl was the clear winner in my mind, with her Japanese-inspired rhubarb leaf outfit. Alas, it went to someone else.
Art Lab Printings
The guys over at the art lab had been working for quite some time on very, very large wood prints.
So large, in fact, that when it came time to do the printing itself a steam roller was brought in, the street was shut down, and a block party ensued.
Back to Lander
I'm a quitter
I left Jackson on Saturday, June 28th, and drove back to Lander. On Monday the 30th, I gave my two weeks at PitchEngine, and got excited for whatever it was that would come next in my life. Thursday morning, PitchEngine realized it really had no other use for me, and told me not to worry about coming in for my full two weeks.
Thursday morning, I celebrated.
The next few weeks were a blissful mix of biking the countryside of Lander, seeing my family who came to visit, and playing with friends who came to run half marathons and witness the war zone that is the fourth of July in Lander.
The Lander Half
Funemployment
Funemployment is exactly what it's called. A few days after the fourth, I wrote these texts
Dude, my day. Funemployment is the shit
Went on two walks with hoot, two bicycle rides, five meals (yes, i'm serious. Burger right now @ LB :D)
since i'm hobbiting today, i gave them the name frodo
or not
However, right as I was getting use to the idea of funemployment, I found a new job.
In Jackson.
I started on July 14th, and haven't looked back. But! That's another post.