The Last of the Teats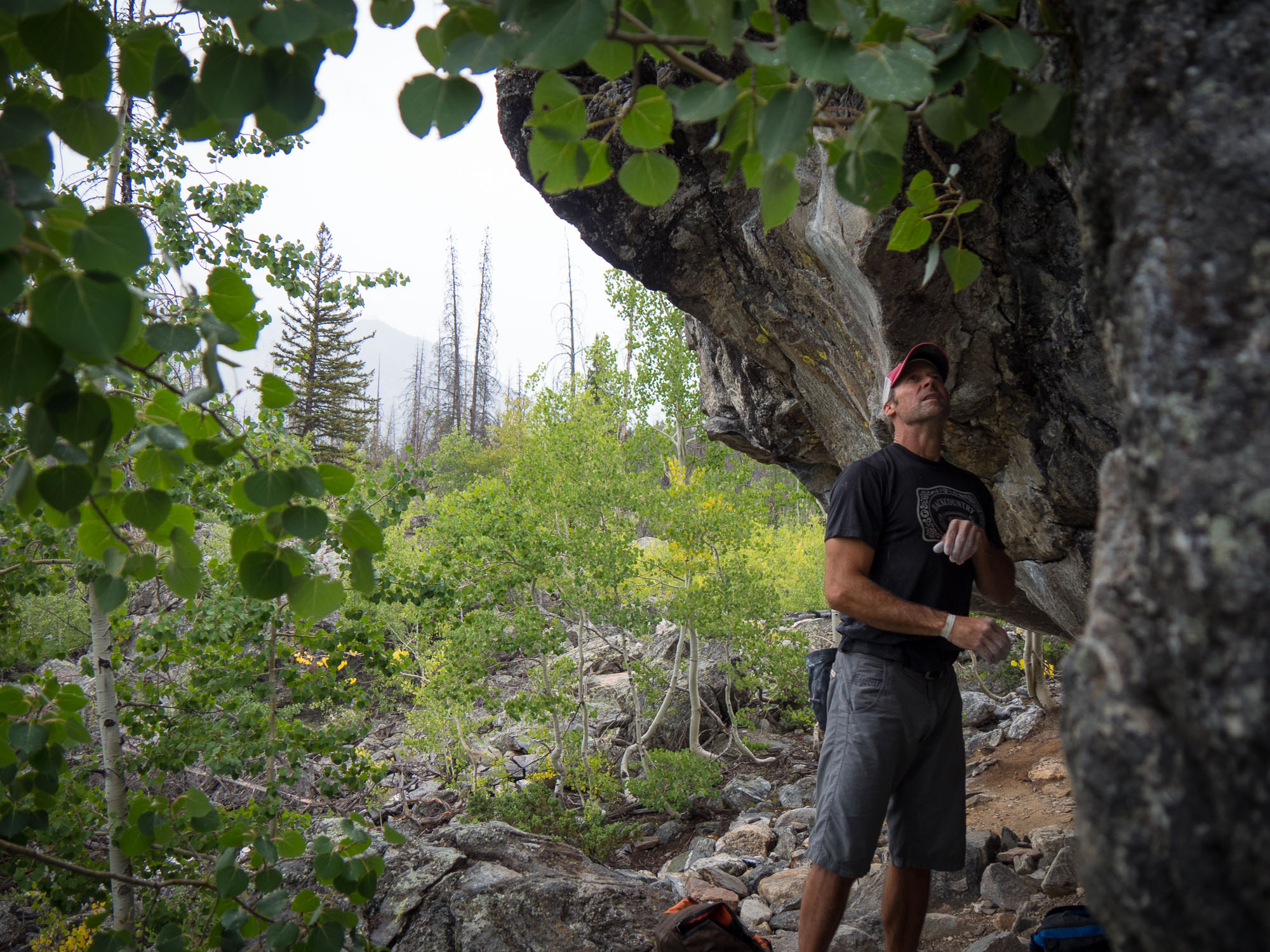 All these photos were taken on my phone. It's not too fun to hike a camera into the Tetons when it's just two of you out there working on the hard stuff
Sometime in late August, Chris took me bouldering in the Tetons as an alternative to getting rained on in the alpine. Hidden away in a cave, we could climb through the rain (though, eventually, not through the pain of our pads on those sharp, sharp crimpers).
Finishing RSB
A few days later, on the third of September, two days after we did Guide's Wall and No Perches Necessary, Chris and I were back at Rock Springs Buttress. We climbed my new all-time favorite multipitch sport route, Clowns and Jokers (5.11).
We followed it up with the brand new Sky Lounge, which was a little bit ridiculous. We then walked up the mountain to get down it, riding the tram back down with no one for company but the operator. With no tourists around to impress, I didn't feel the need to be an elitist and not take photos with my phone.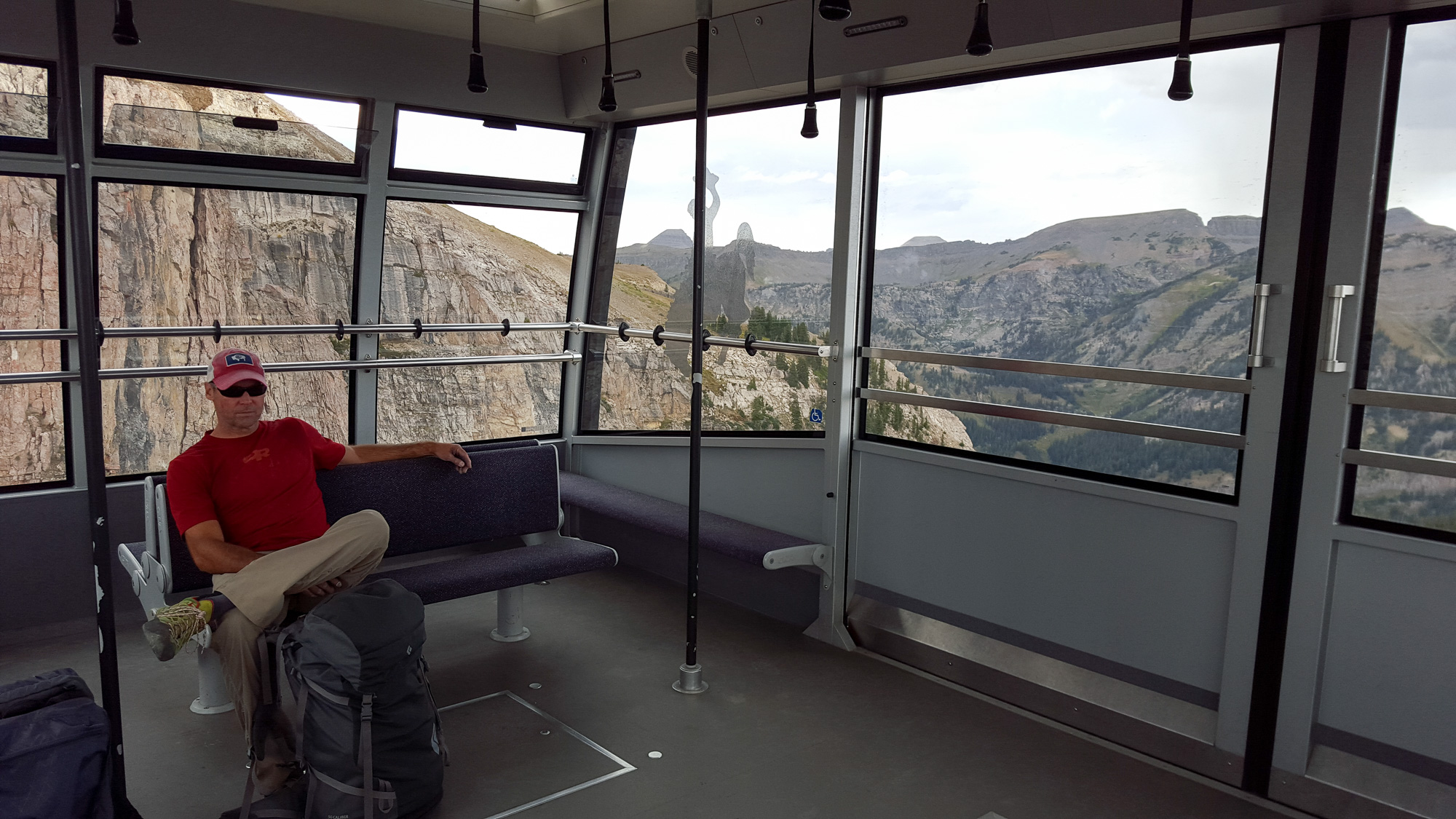 Daydreaming
Nine days after Clowns and Jokers I was back from the city and Chris and I closed the season with the ~9 pitch 5.11 Sunshine Daydream, something that had been on Chris's list for awhile now.
That day started early at Pearl Street Bagels with a hangover, coffee, the local paper, and a greasy breakfast sandwich wrapped in tinfoil. Just before 7am I got a text from Chris (who heard from Barbara) that the Granite Springs entrance had been reopened after bear closures. Our course was set: to Death Canyon!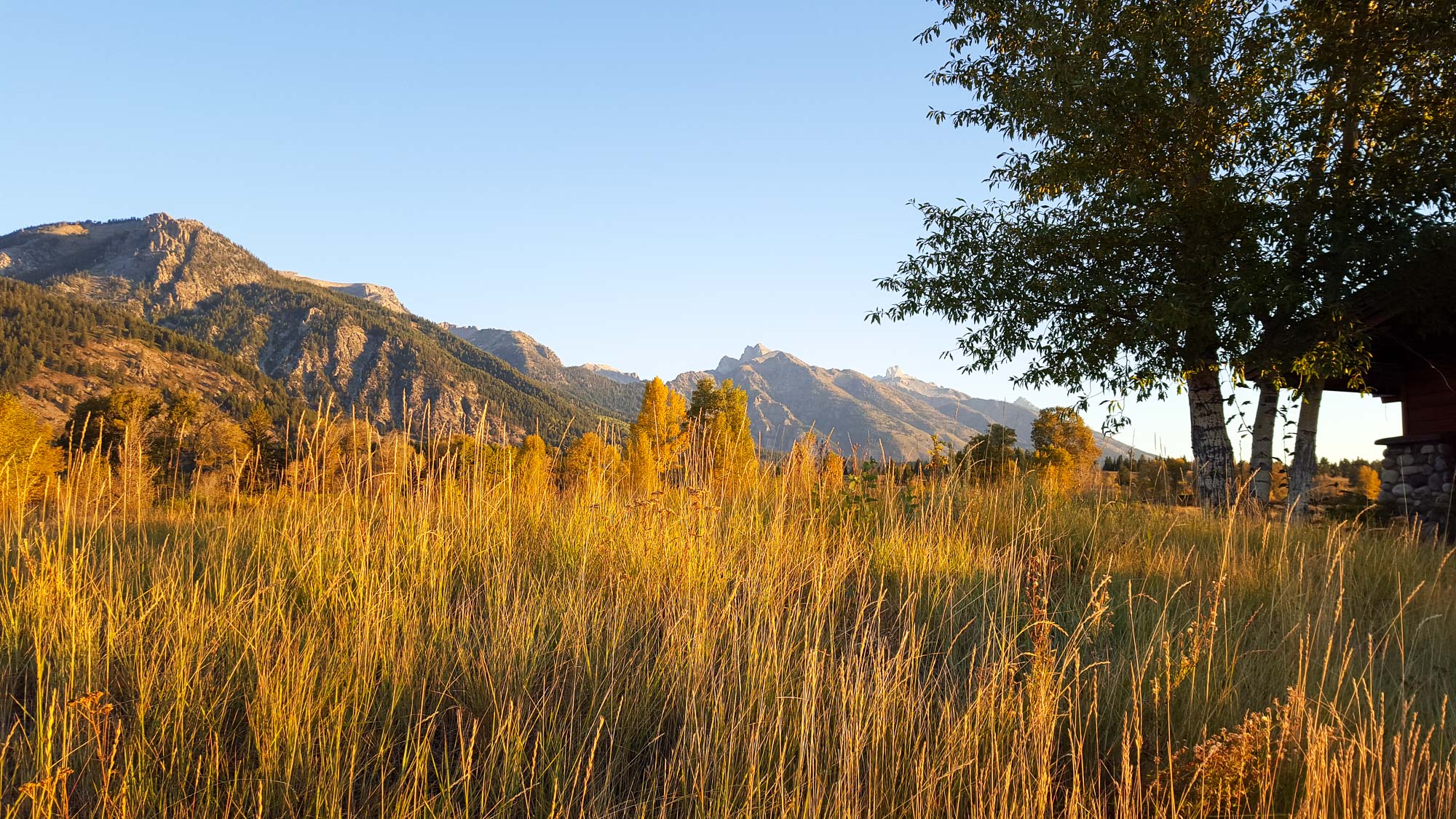 I snapped a morning shot of the Tetons out my car window while waiting in line at the Granite Springs entrance, said good morning to Barbara as I drove through it, and cruised to the Death Canyon trailhead.
About a mile into the hike, remembering why the entrance had been closed the previous day, I turned to Chris and asked, "Did you remember bear spray?" "Did you?"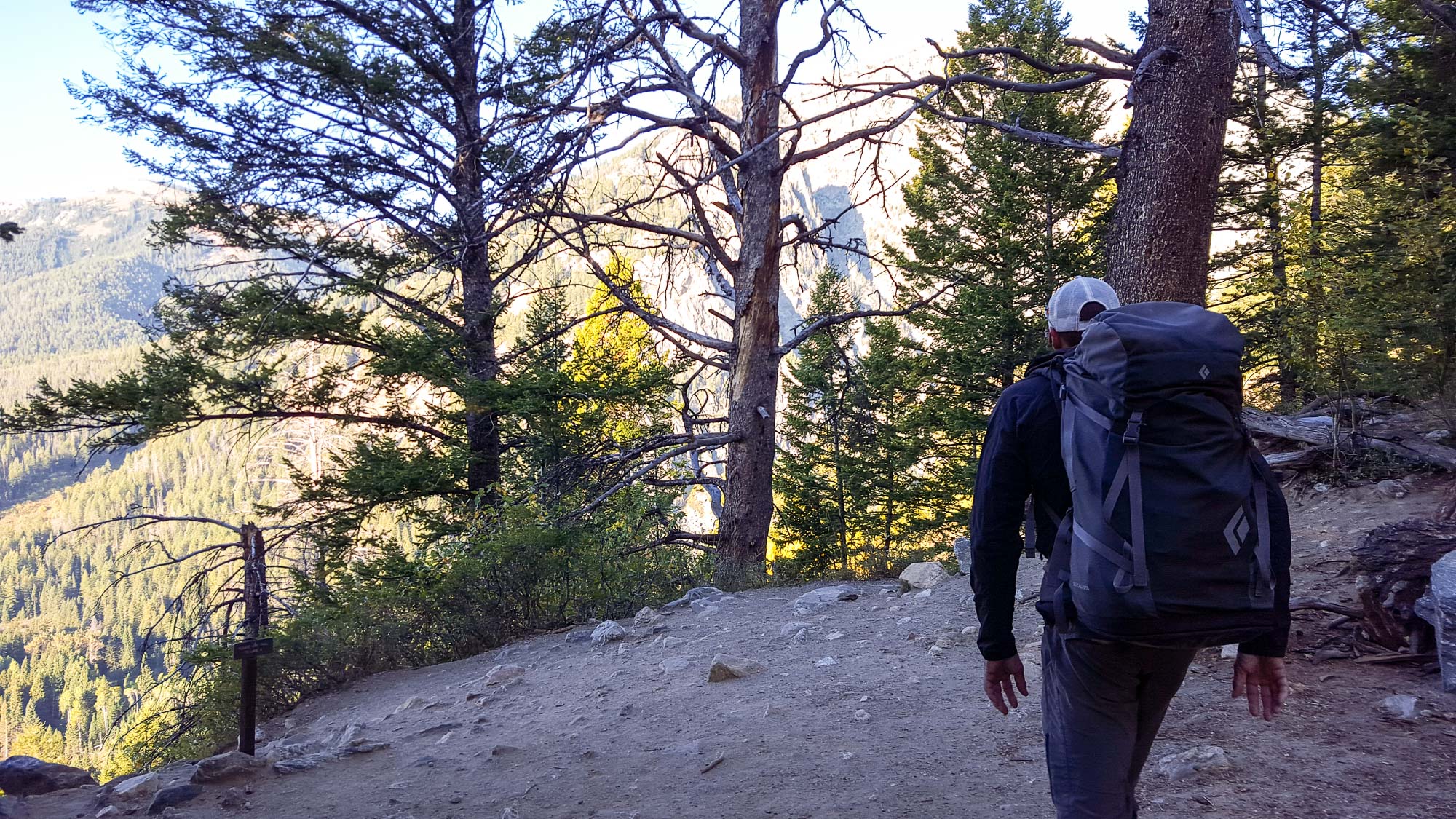 Many hours later we were on top of the Cathedral Buttress, having climbed thirty feet of overhanging 5.11 fingers, fifty feet of 5.10 hands, another fifty feet of 5.8 offwidth, ten feet of sporty face climbing, and eight hundred or so feet of unremarkable alpine granite.
It didn't live up to the hype (and I'm not going to say anything about the walk-off), but I'm glad to have ticked it off with Chris.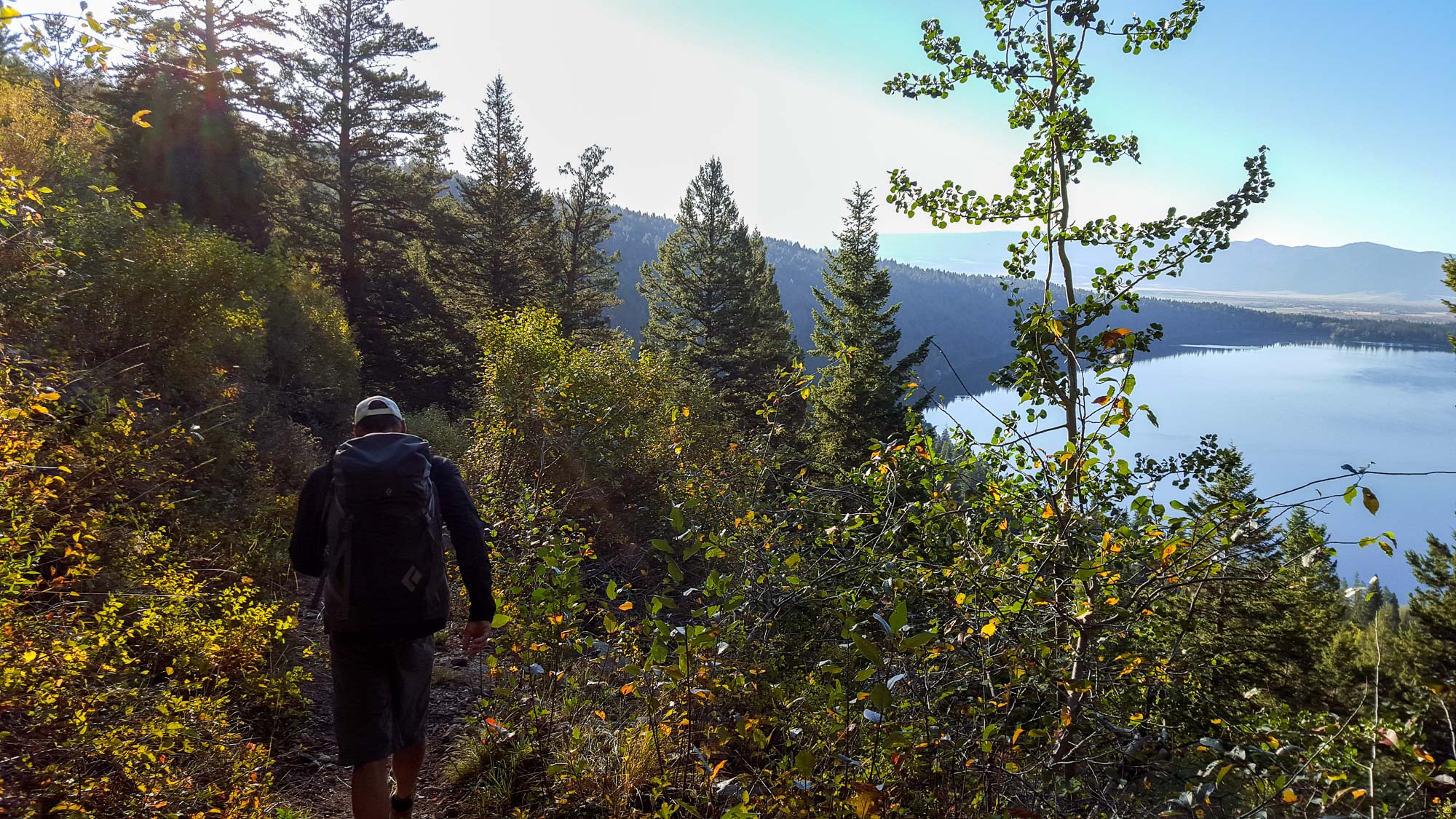 Many weeks later, after finishing a ten day trip that I'm in the process of writing up, Chris and I speculated over what our next adventure would be. "All I know," I said, "is I really don't want to climb in the Tetons."
"Yeah," Chris agreed.