Desert Season '16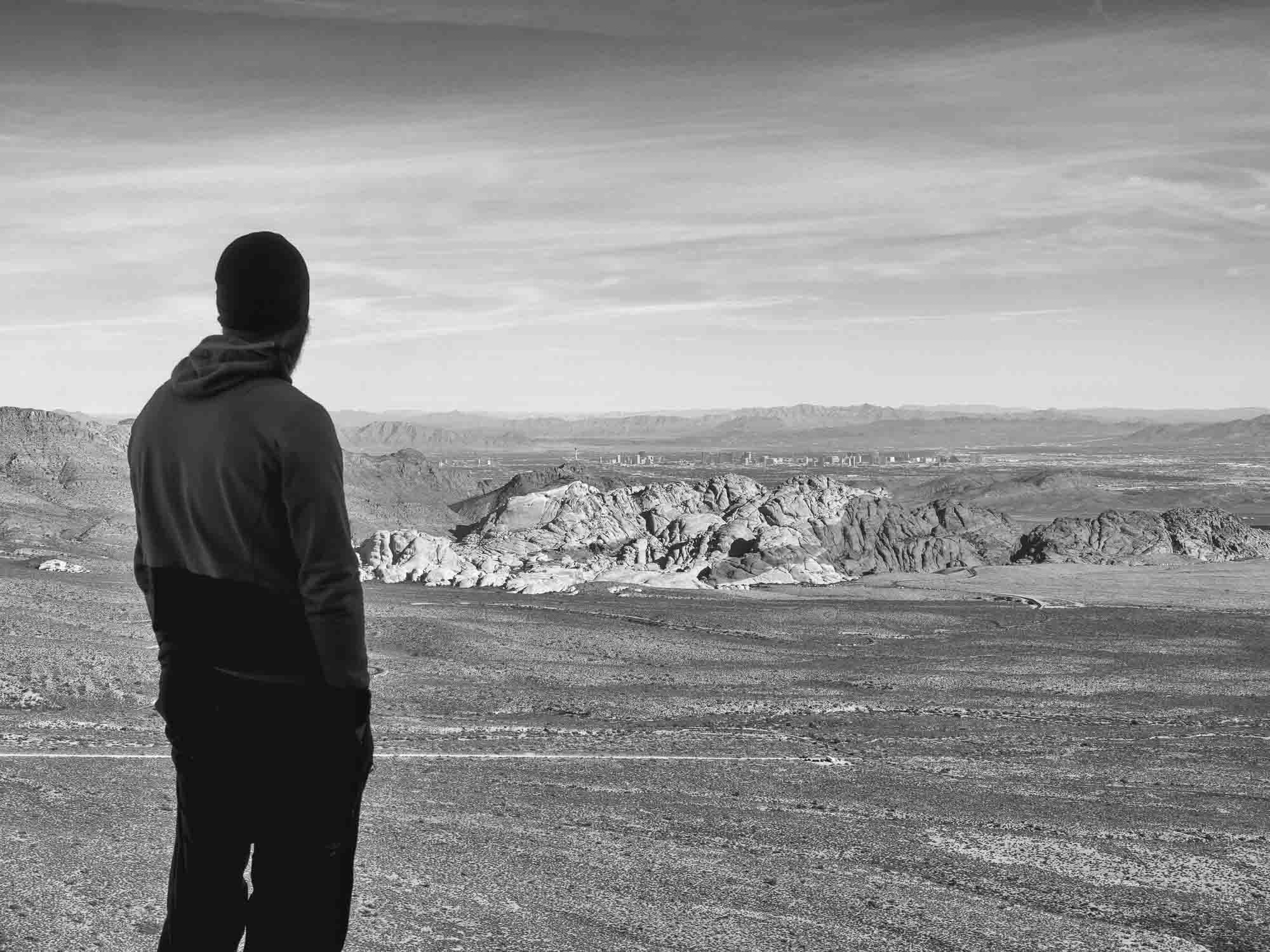 Fun Facts
Desert Season 2016 started in a blizzard driving out of Wyoming on October 19th. It ended on December 20th.
October 21st was the first day of climbing (in Red Rocks). The last was also the day of departure, December 20th.
In just over one month I climbed in five states:
11-27: Utah (Last day of climbing at Indian Creek)
12-01: Nevada (Red Rocks)
12-05: California (Joshua Tree)
12-08: Arizona (NorAz + Oak Flat)
12-31: Wyoming (Vedauwoo)
In total, I climbed at around 26 crags.
Itinerary
Climbing areas (and crags) hit:
Red Rocks (October 20)

The Pier
Stone Wall
Sweet Pain Wall

Limekiln Canyon (October 22-24)
Red Rocks (October 27)
St. George (October 29-31)
Indian Creek (November. All of it.)
Red Rocks (December 3-4)
Joshua Tree (December 5-7)
Arizona (December 8-20)
Same links, storified
The entire set of Desert Season '16 posts can be viewed most-recent-first here.
The trip started in Red Rocks, although our time there was split up by an interlude in Limekiln Canyon, which was written up first.
Once we tired of the crowds (or was it bad weather?) we (that is, Dave, Disa and I) went north to St. George. We sportclimbed on some great crags near town, and climbed the best multipitch sport route I've ever been on: The Richness of It All.
In November, I went to Indian Creek. Enough photos came out of that that there are five posts commemorating it.
After the Creek I popped into Flagstaff only to find the weather unbearable. Back to Red Rocks then, climbing hard sport one day and simuling easy trad the next.
I found out two Creek friends from the previous year were in JTree and took that excuse to go to a new place. My favorite aspect of that was three days of climbing without a rope.
From there a circuitous route took me back to Flagstaff to try Arizona climbing again. This time the weather was on my side and Megan and I busted out some towers.. The incredible rock at The Waterfall was the final straw that has me saying "If I were the settlin' down type, well, Flagstaff..."
When a business trip called me to Denver a week earlier than I actually wanted to go back home, I realized I could just fly out of Arizona and back. So I passed a few nights in Denver, then came back to boulder in Phoenix. Steele and I did our last session at the Waterfall. I turned down his offer of a couch and left Flagstaff late at night.
And den, well. Den I drove back to Wai-oh-mingu.